High fade haircuts have been one of the most popular men's haircuts for many years. That's because it looks great, works for all hair types, even the thickest or curliest hair and grows out clean.
The high fade has the same profile as the undercut with ultra short sides and back in a line that extends out from the corners of the forehead. Instead of being one length, the high fade tapers from short to shorter or all the way down to the skin.
For a bald fade, also known as the skin fade, the fade will start up high but go down to the skin in a drop fade that follows the neckline for a flattering arc that follows that works with the contours of the skull.
Most high fade haircuts have longer on top but can be short, medium length or longer. Check out these pictures for a few ways to wear high fade haircuts.
1. High Bald Fade Haircut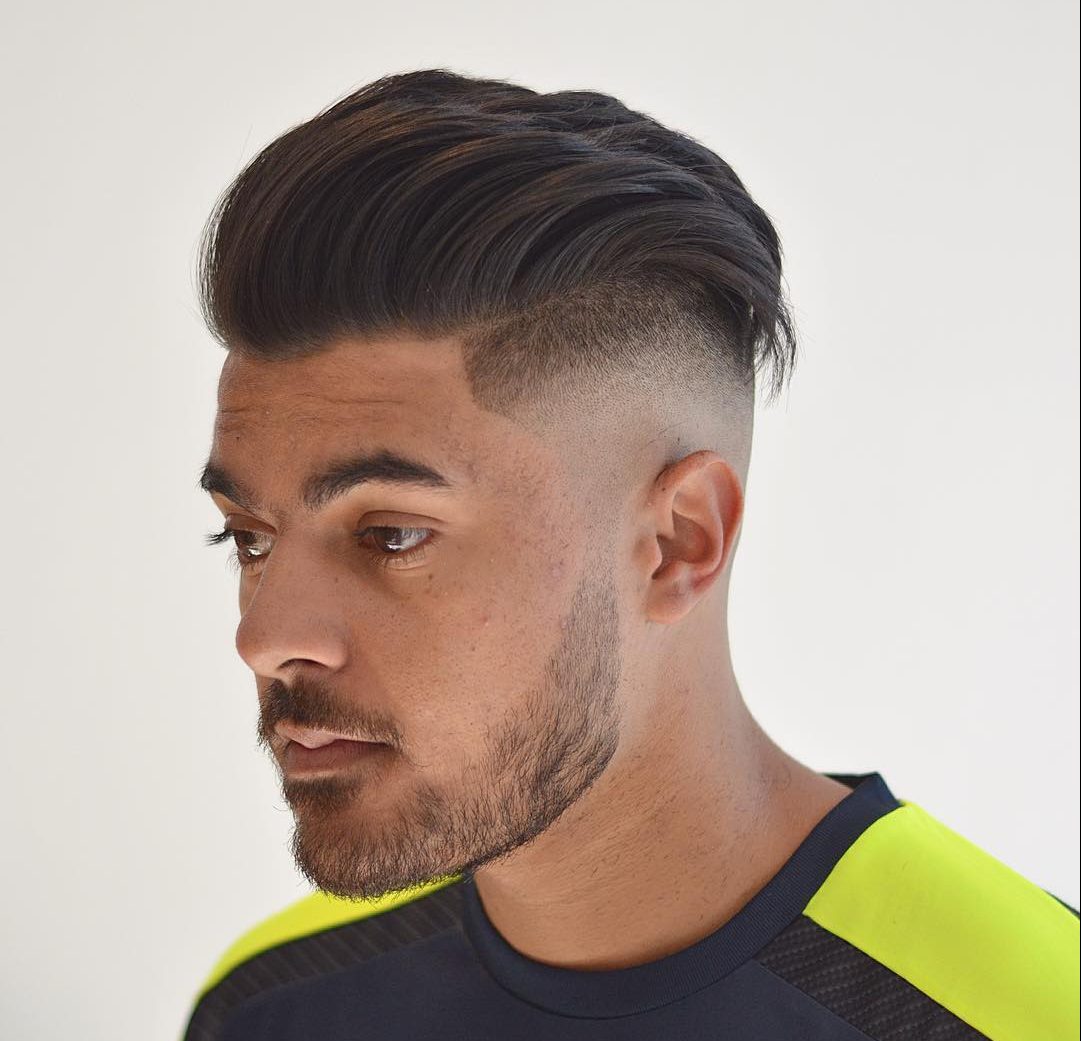 The slick back plus high fade is a winning combination and really easy to style. Just work in your favorite product, pull hair up and back with a comb or fingers and you're set. This version features a bald fade that tapers down to the skin. A very cool fade haircut.
2. High Taper Fade Haircut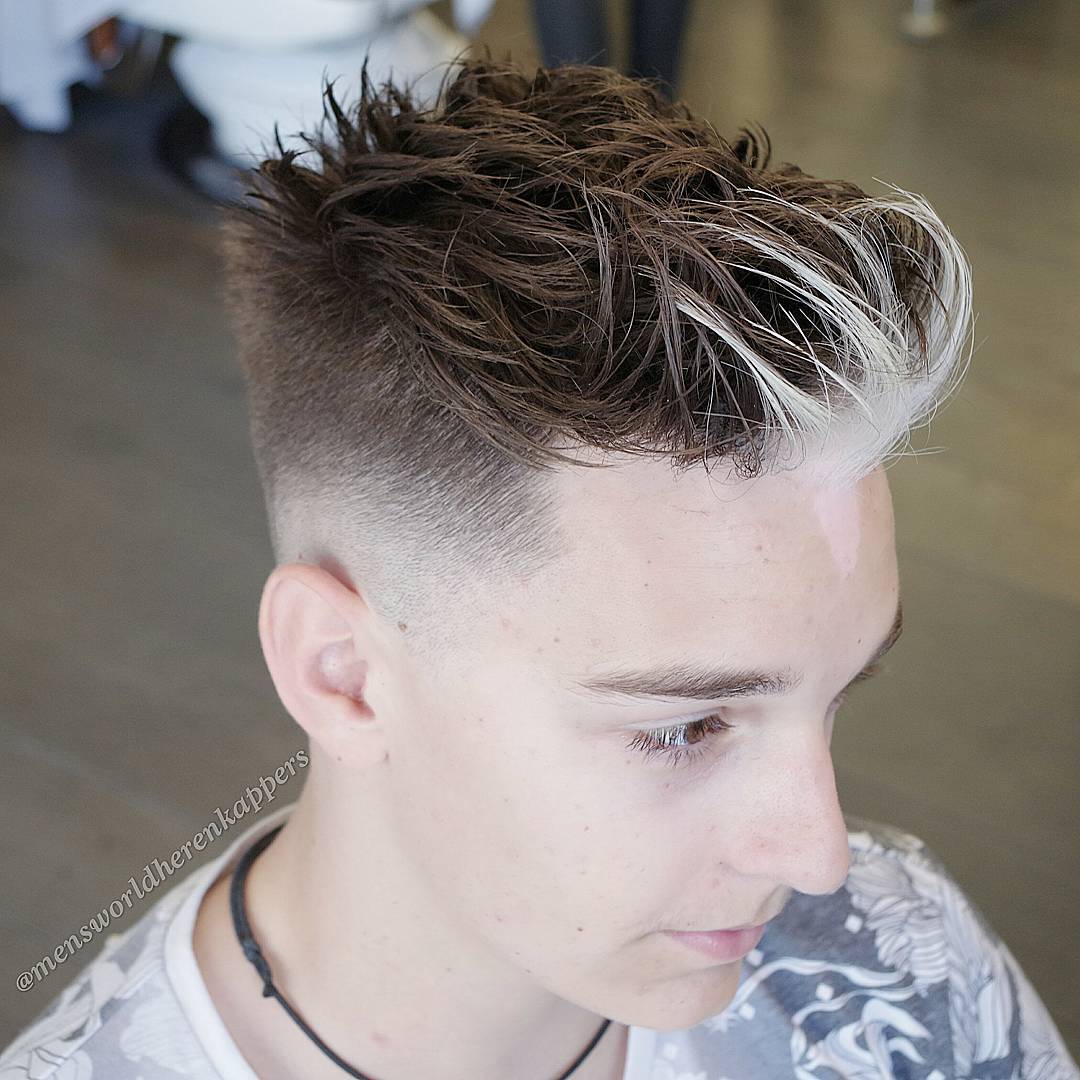 Technically a fade goes down to the skin while a taper ends in short hair. That makes this a high fade that finishes with a low skin fade. This high fade with long hair on top is styled with lots of texture and a platinum quiff.
3. High Skin Fade Haircut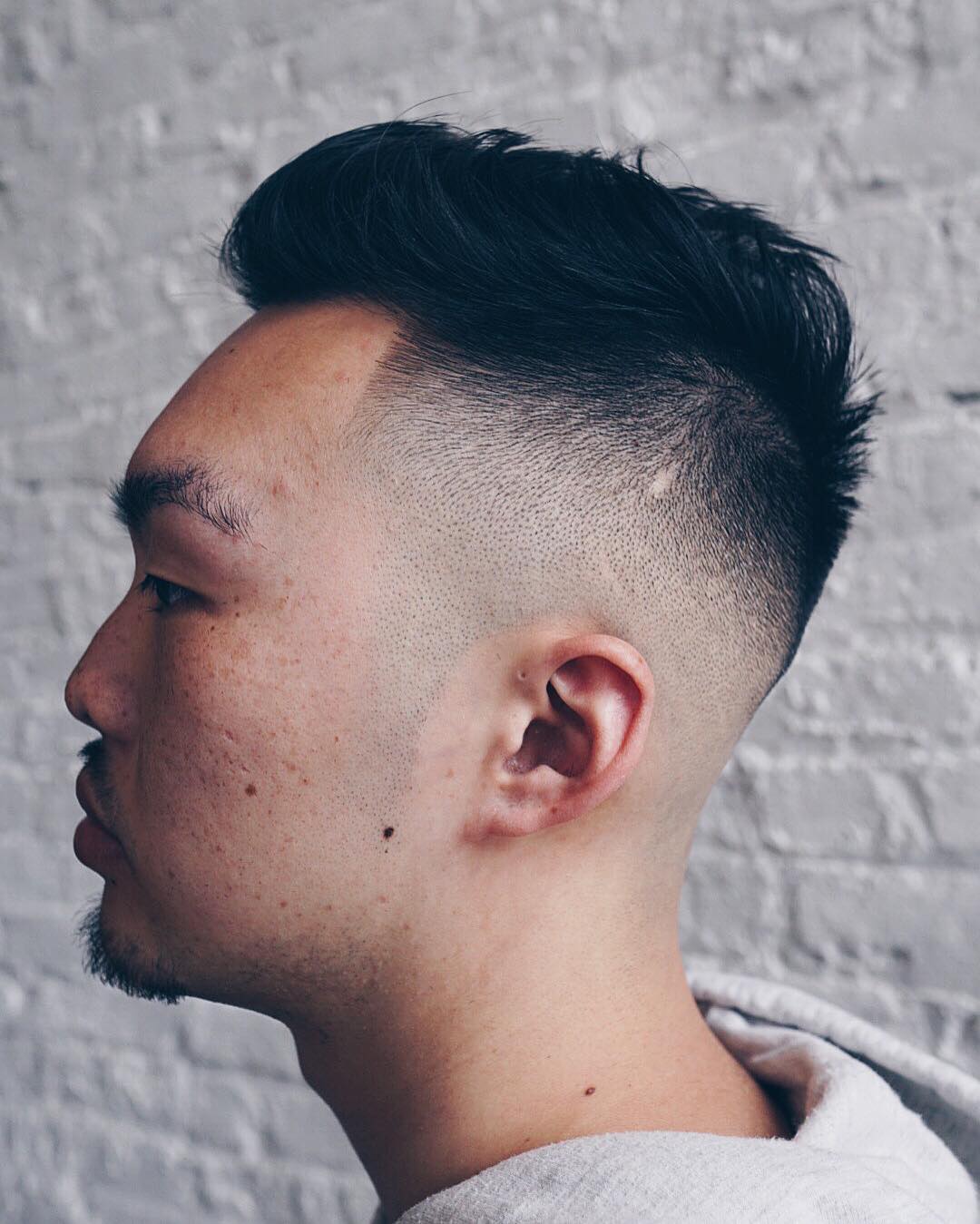 The skin fade is also known as the bald fade. This version is a high-low fade that dips down around the occipital bone instead of going straight back from the corner of the forehead.
That is good barbering because every haircut should be adapted for your hair and head shape. Extra length at the crown keeps hair from sticking up and keeping some hair on that bulge at the back of the head looks good.
4. High Top Fade Haircut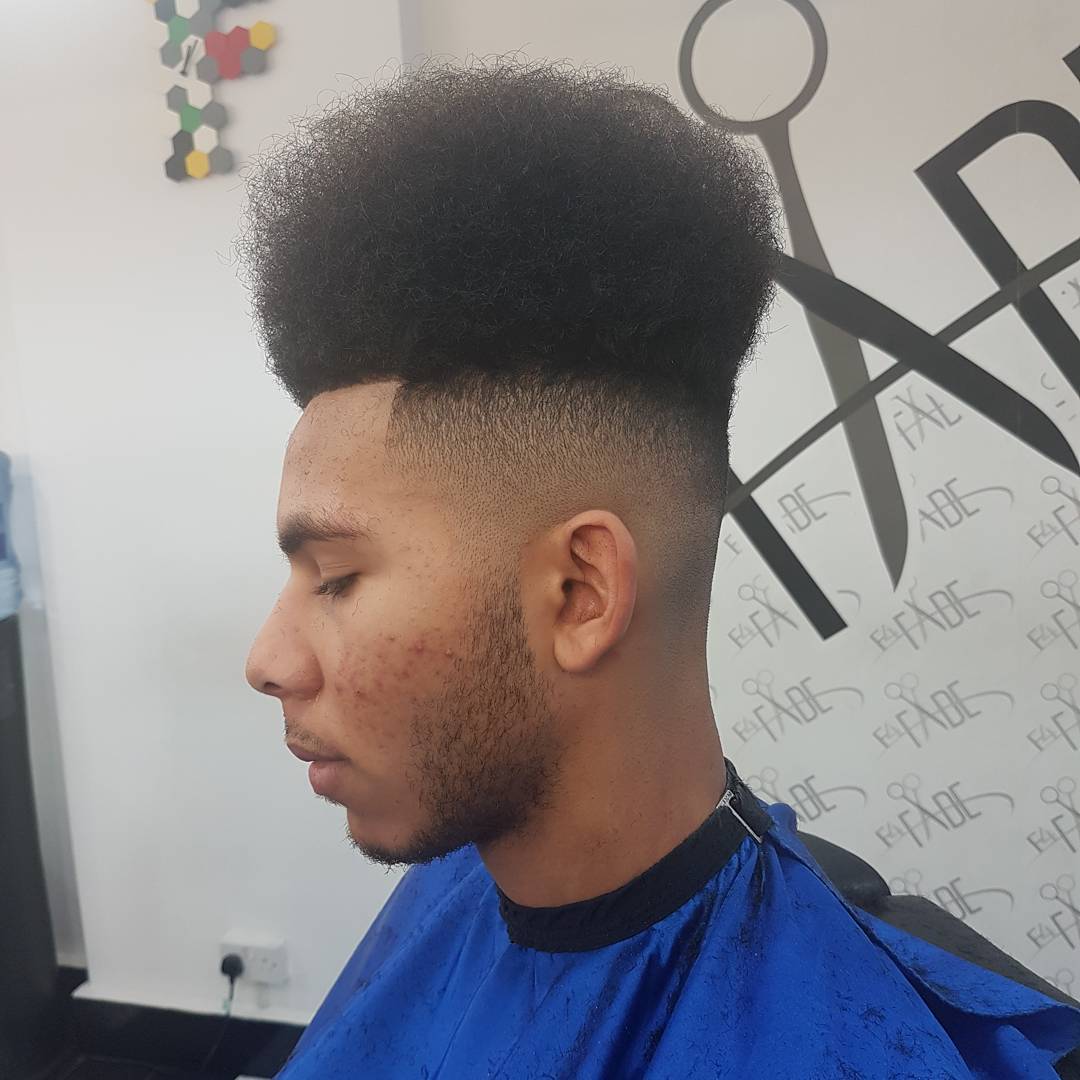 The high top with a high fade is a classic style with a fresh look thanks to more texture up top. The high bald fade emphasizes the volume and shape of this cool cut.
High And Tight Fade Haircut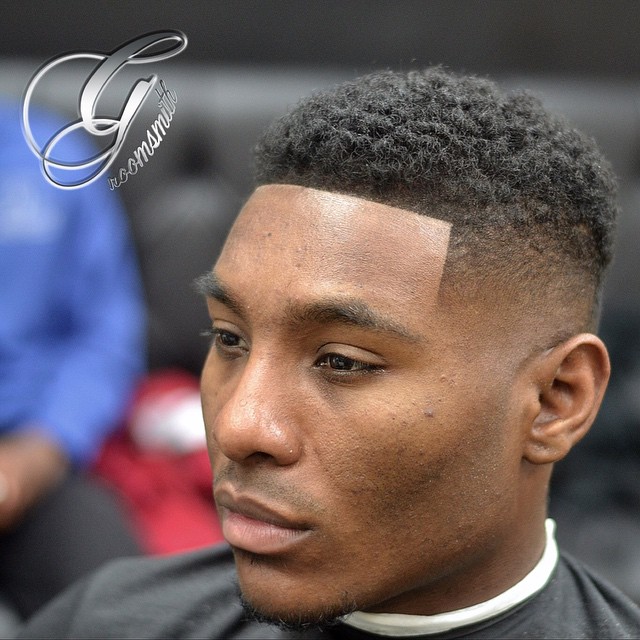 The high and tight is another classic men's haircut that has seen a modern update with higher fades and more texture on top. This cool short haircut for men works for black as well as white hair and anyone else. It's all about the profile with short to bald sides and a touch of length up top.
Curly High Top Fade Haircut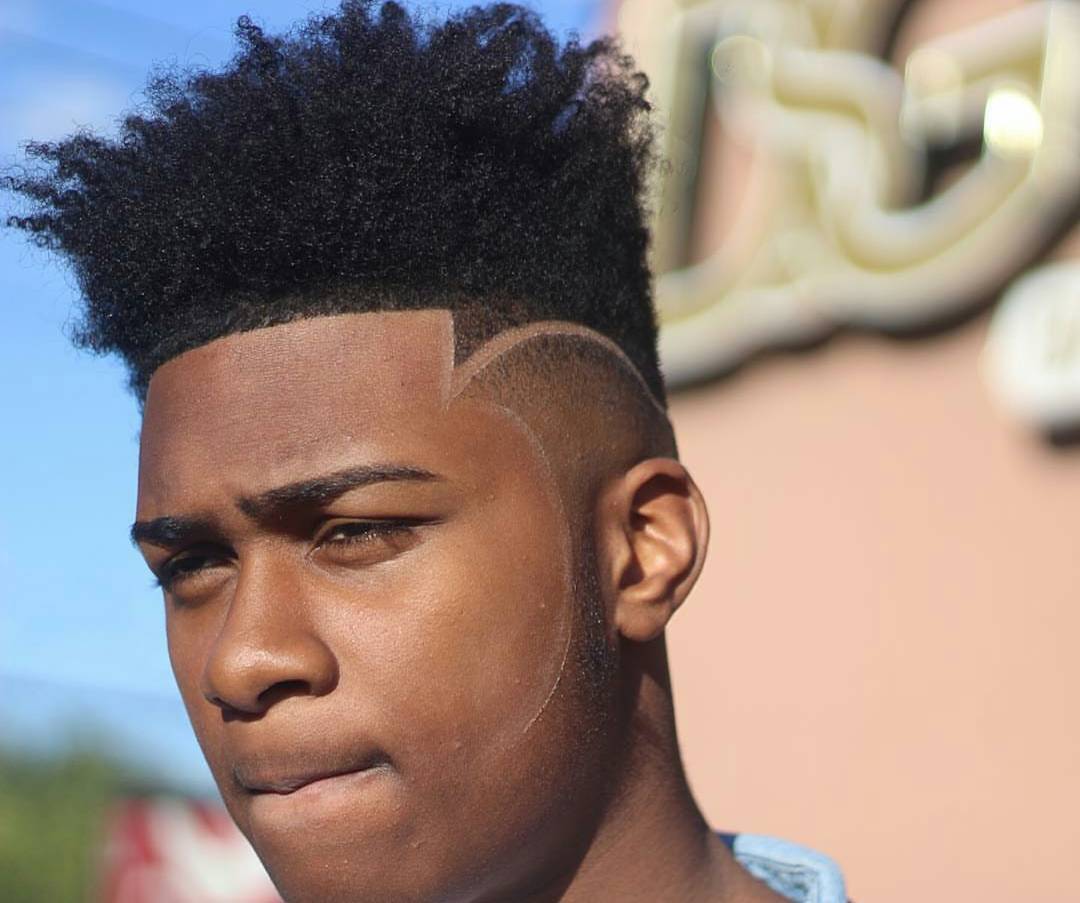 The absence of hair from a high fade places more emphasis on the hair on top. That's why it is frequently paired with longer on top styles. It works especially well for guys with curls because the texture can go wild on top while keeping the sides maintenance free. This fresh style gets another kick from an arced surgical line.