The high top fade haircut may have peaked in the late 1980s and early 1990s but it is back again and here to stay. The cut has come a long way from Kid of Kid 'n Play's unforgettable look. Any way you wear it, this is a very cool fade haircut for men.
The always popular flat top is just one way to wear the high top haircut. Hair on top can be styled in lots of different ways but the sides are always faded. High fades may be the most common but skin fades and taper fades also look great.
This is not a haircut for straight hair. The high top gets its height from textured hair, anything from curly to kinky. While this hairstyle is most frequently seen on black men, anyone with very curly hair can get the look, as you will see below. In contrast to the flat top, the edges of the high top can also have texture. That can be curly, nappy, in twists, in braids, or in dreadlocks.
The high top is an iconic hairstyle, emblematic of the ultimate cool. It's as fresh and stylish today as it ever was. Now that you want to get a high top haircut, check out these pictures for 33 different ways to get the look.
1. High Top Fade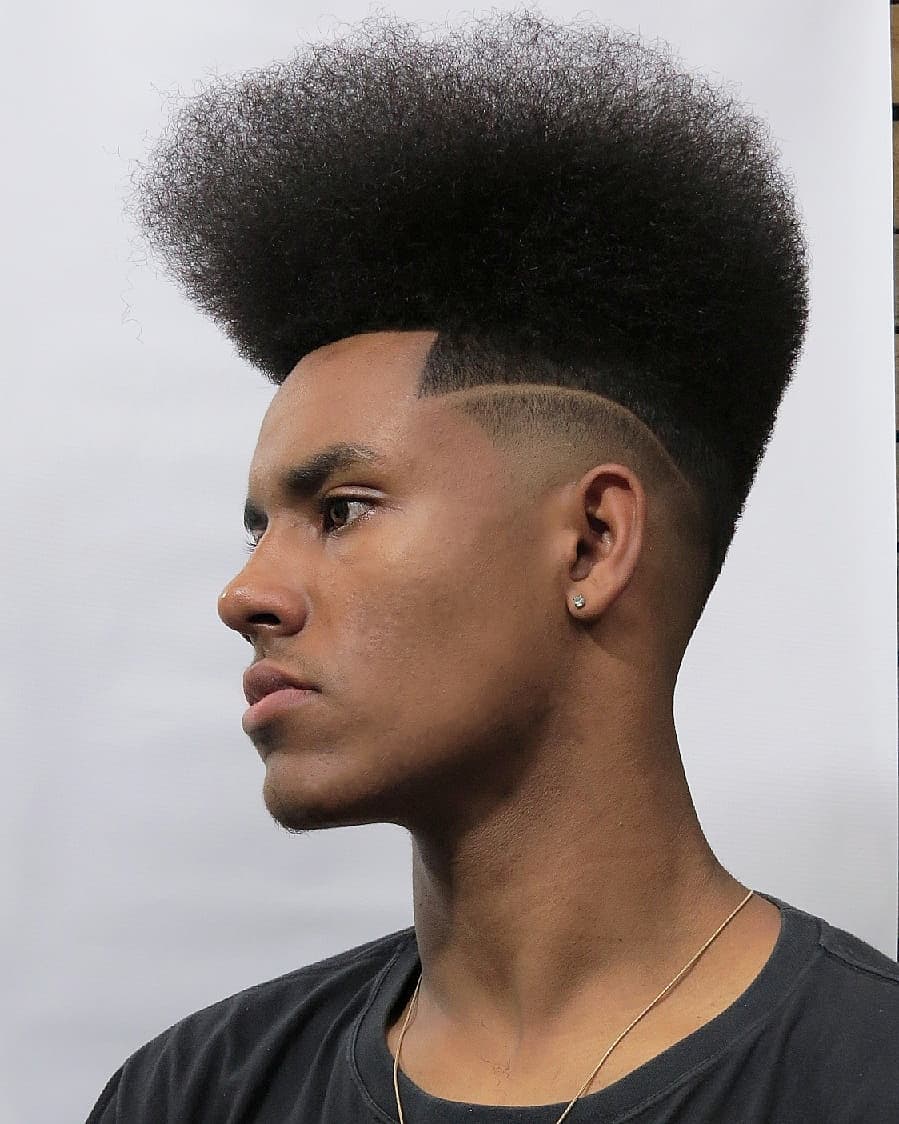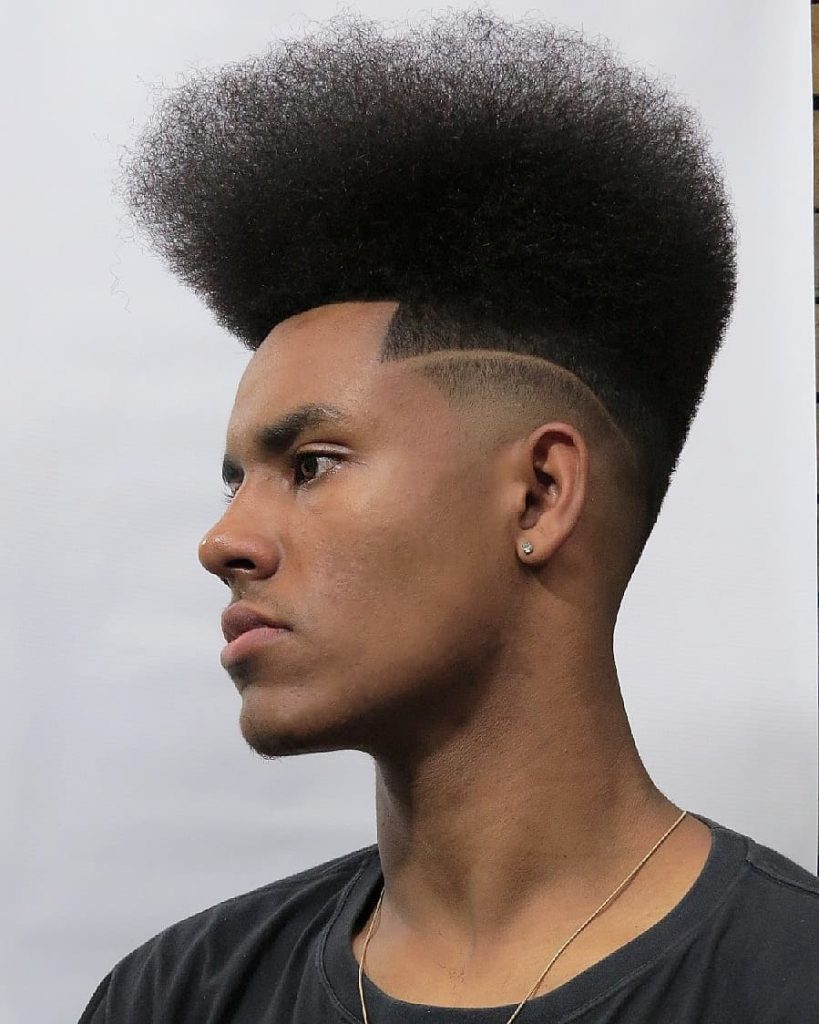 This high top is very high with a rounded profile that seamlessly extends the shape of the head.
2. Curly High Top Fade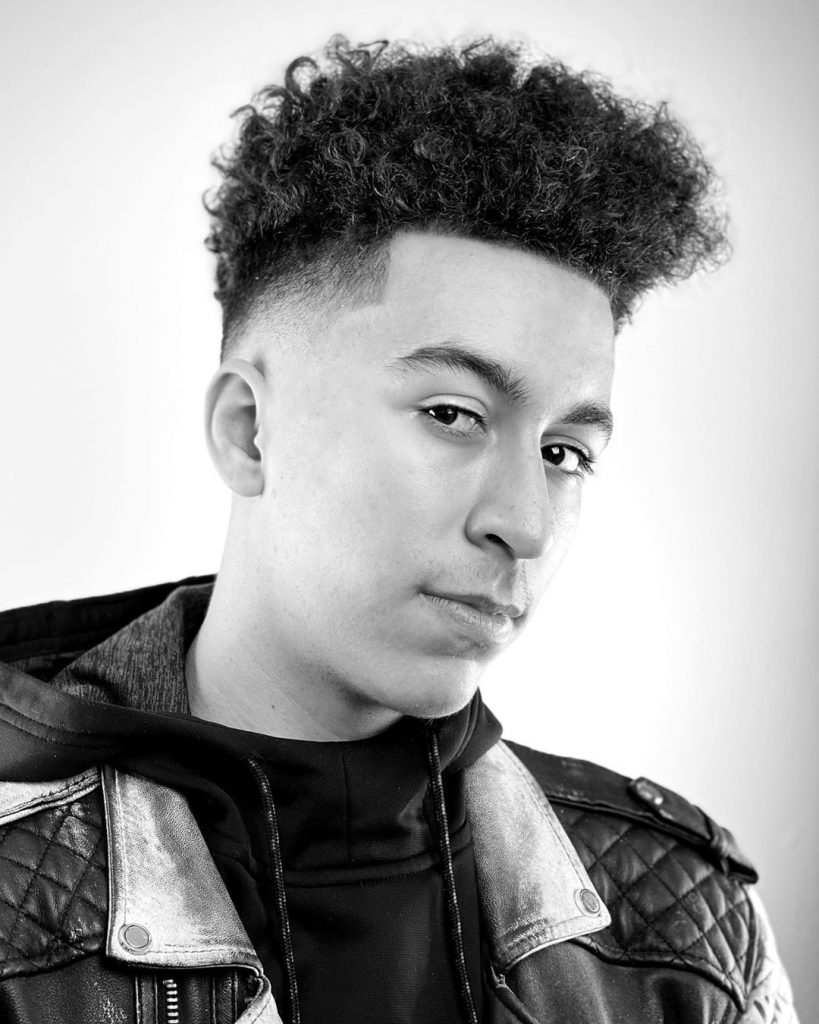 And the same look with type 3 curls for lots of texture.
3. High Top Fade Dreads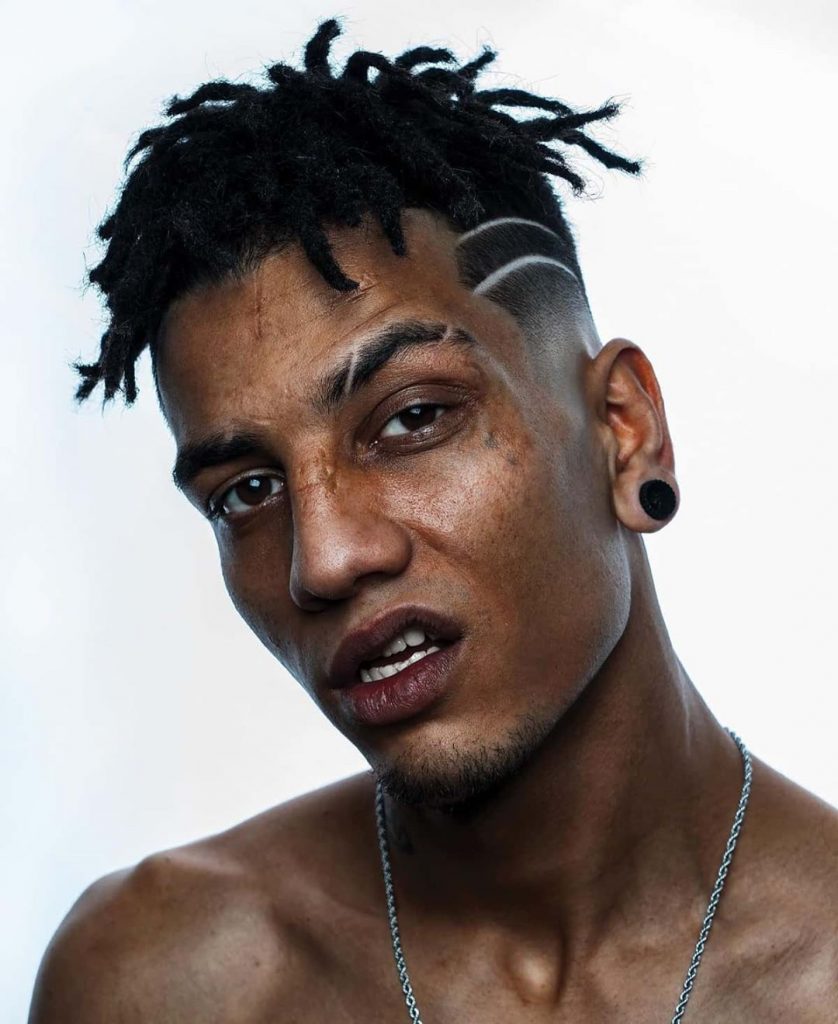 And the same again with hair twisted up into short dreads. Pull hair up or leave it down.
4. High Top Fade Haircut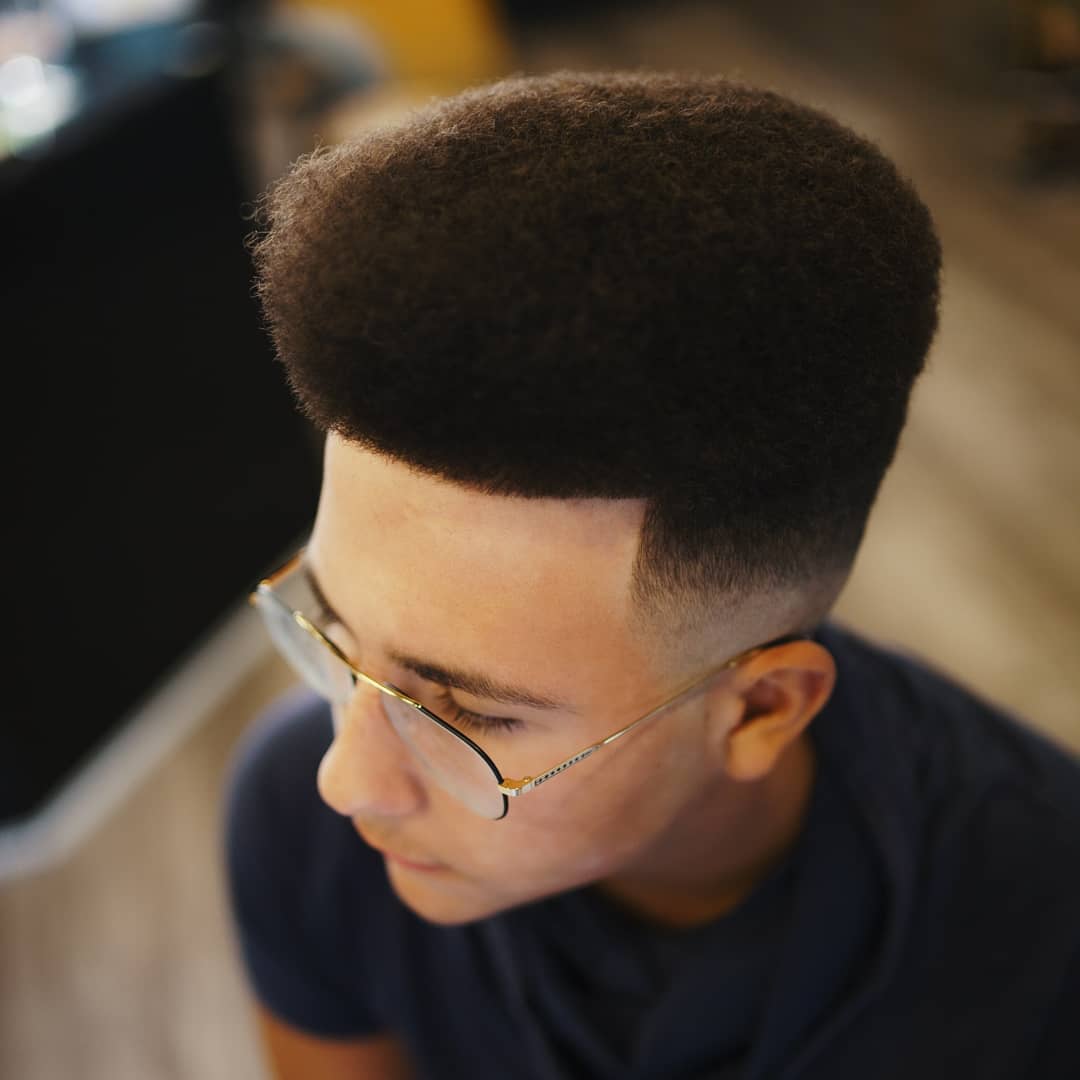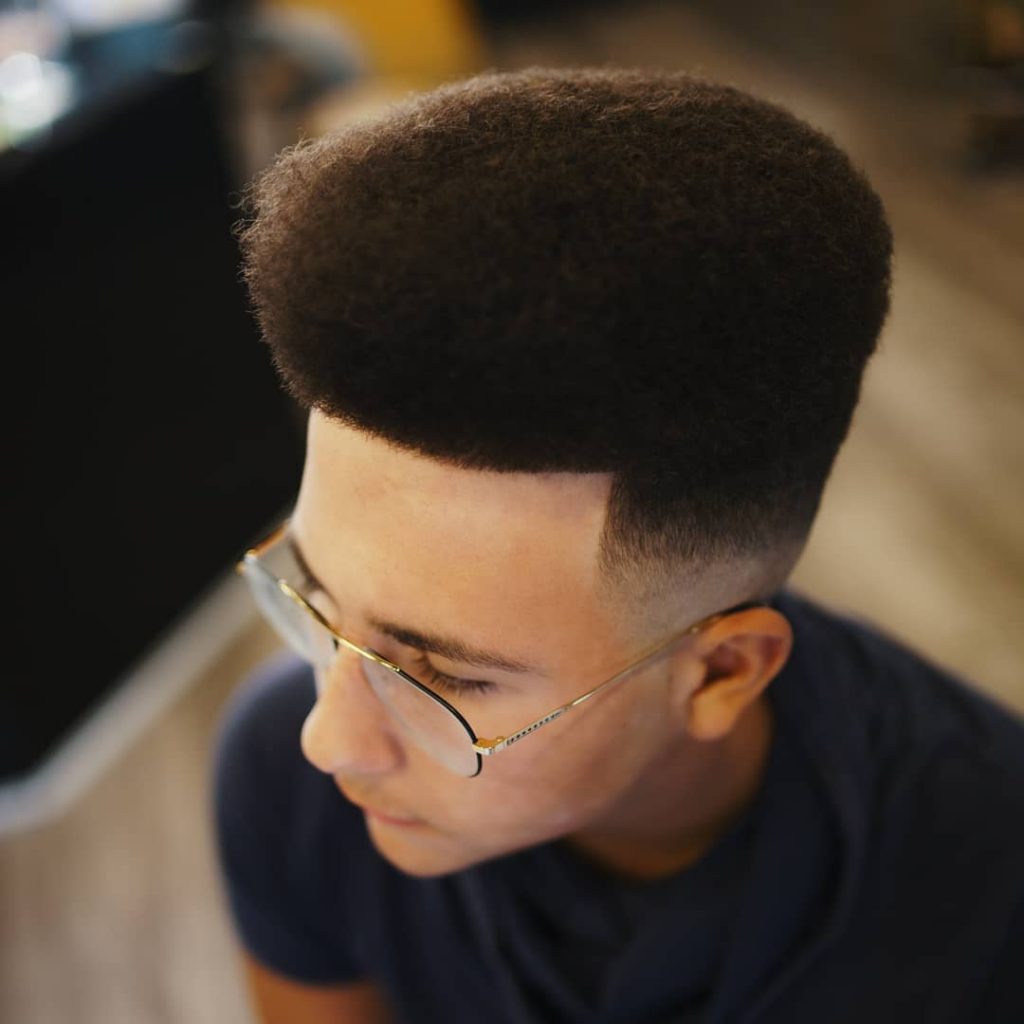 We call this one the round top fade.
5. High Top Fade Braids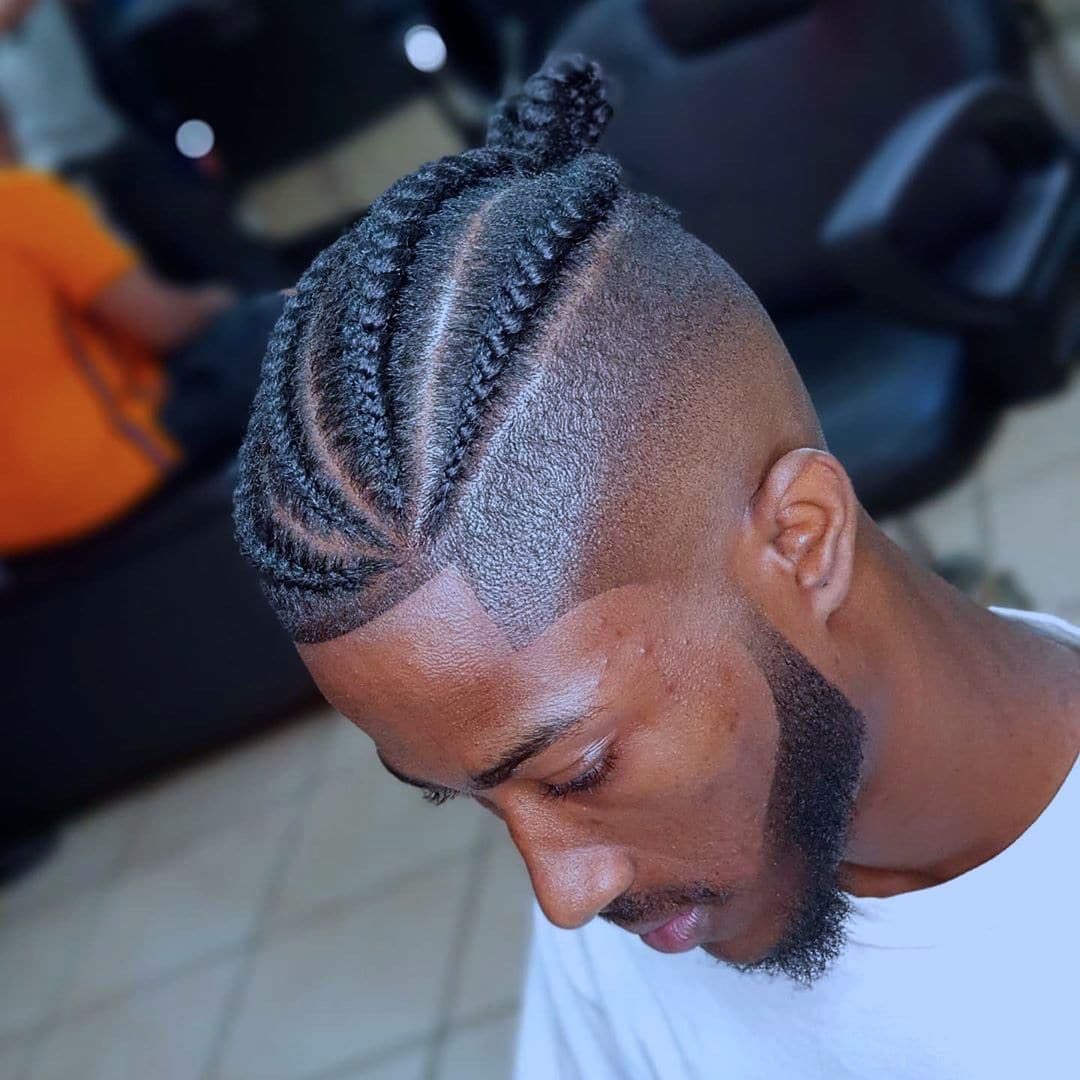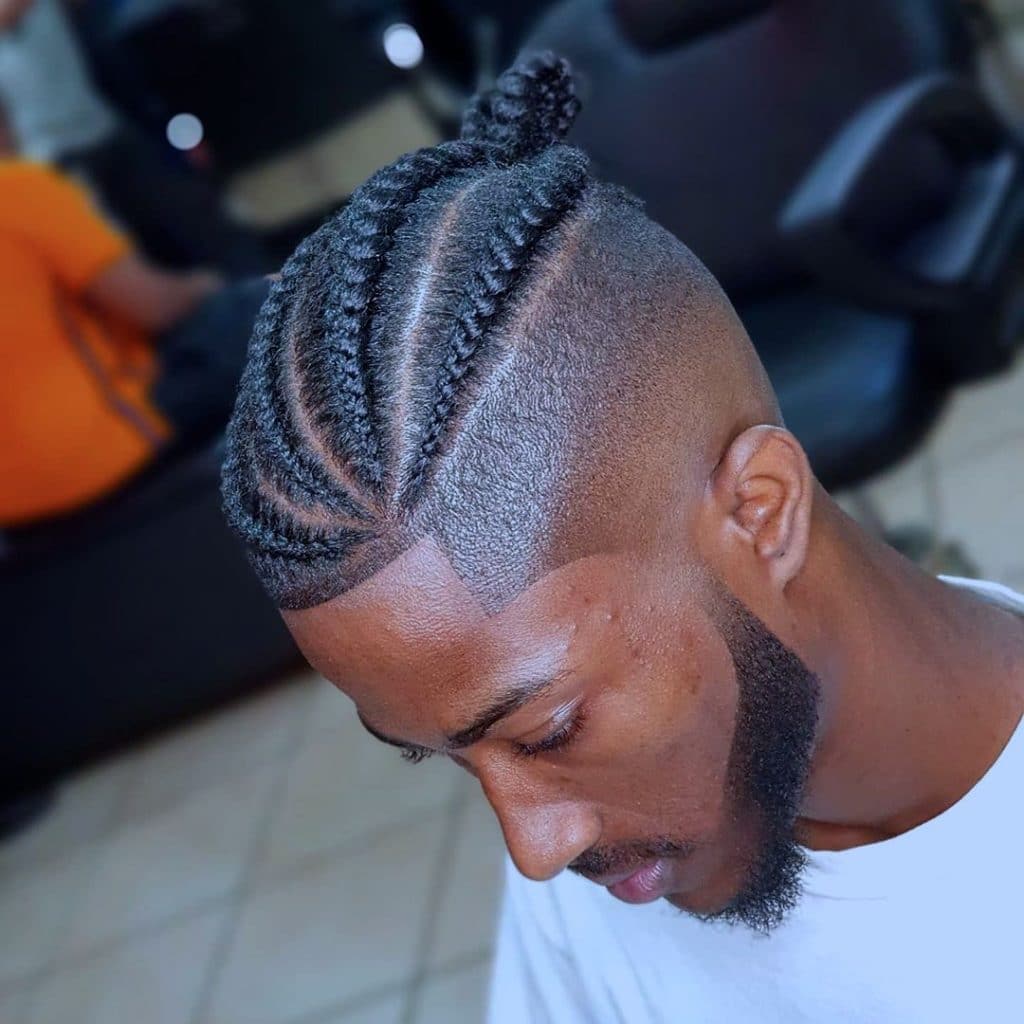 In this case, the high in high top refers to the fade.
6. High Top Fade Designs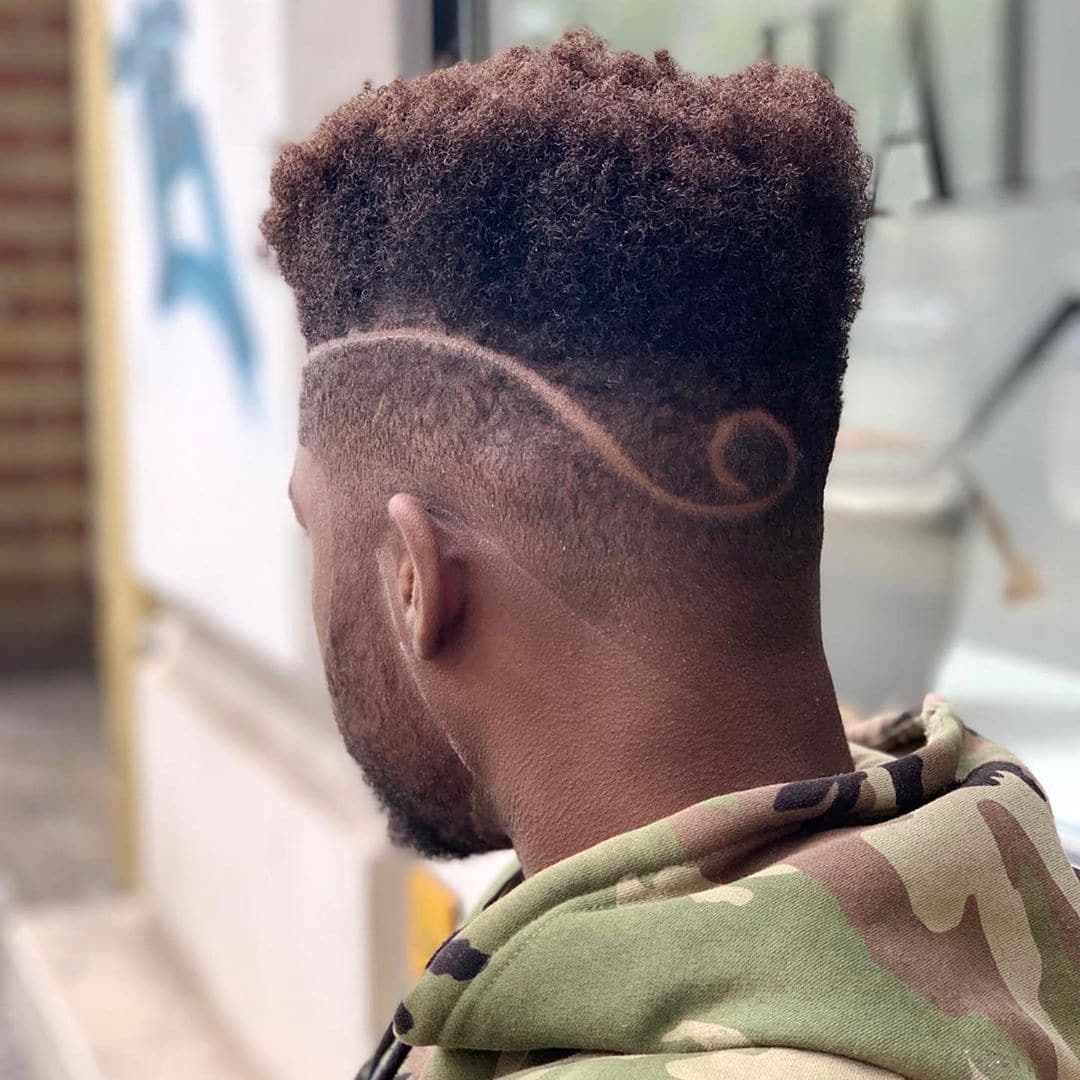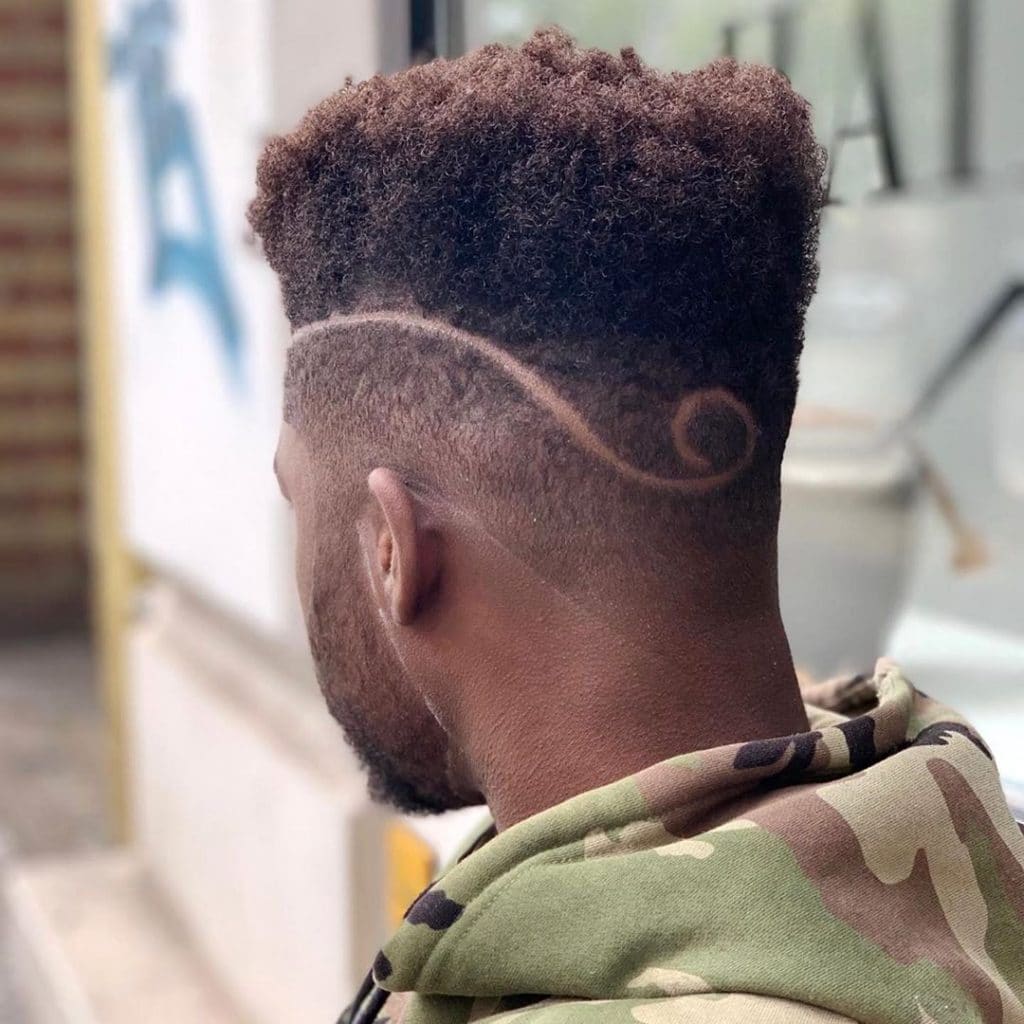 It's easy to add a design to the high fade. Go for anything from a simple shaved line to a detailed portrait.
7. High Top Fade With Part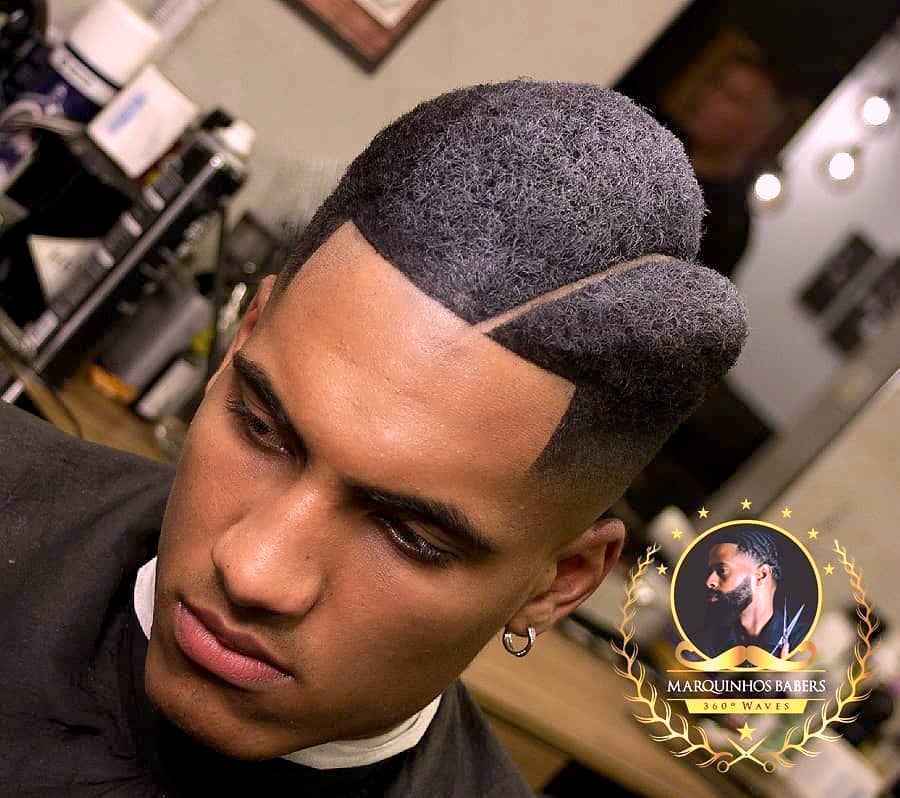 A shaved side part creates an askew heart-shape.
8. Low High Top Fade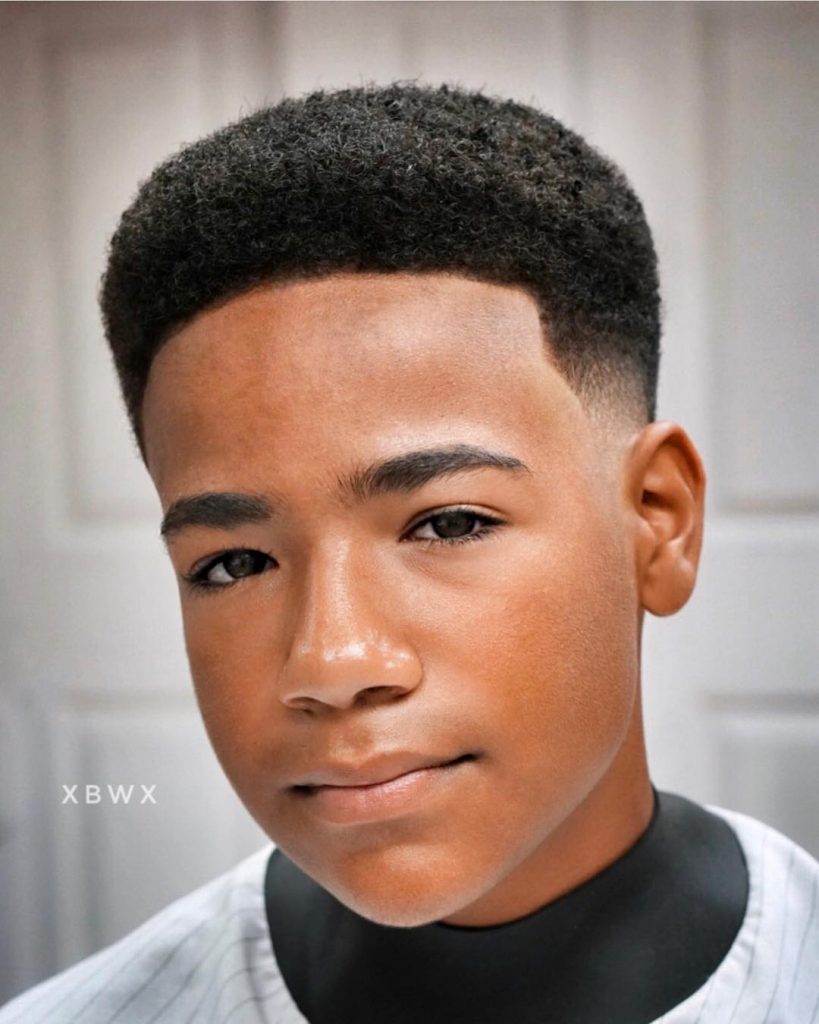 High top fade haircuts also look great worn shorter and lower.
9. High and Tight Fade + Long on Top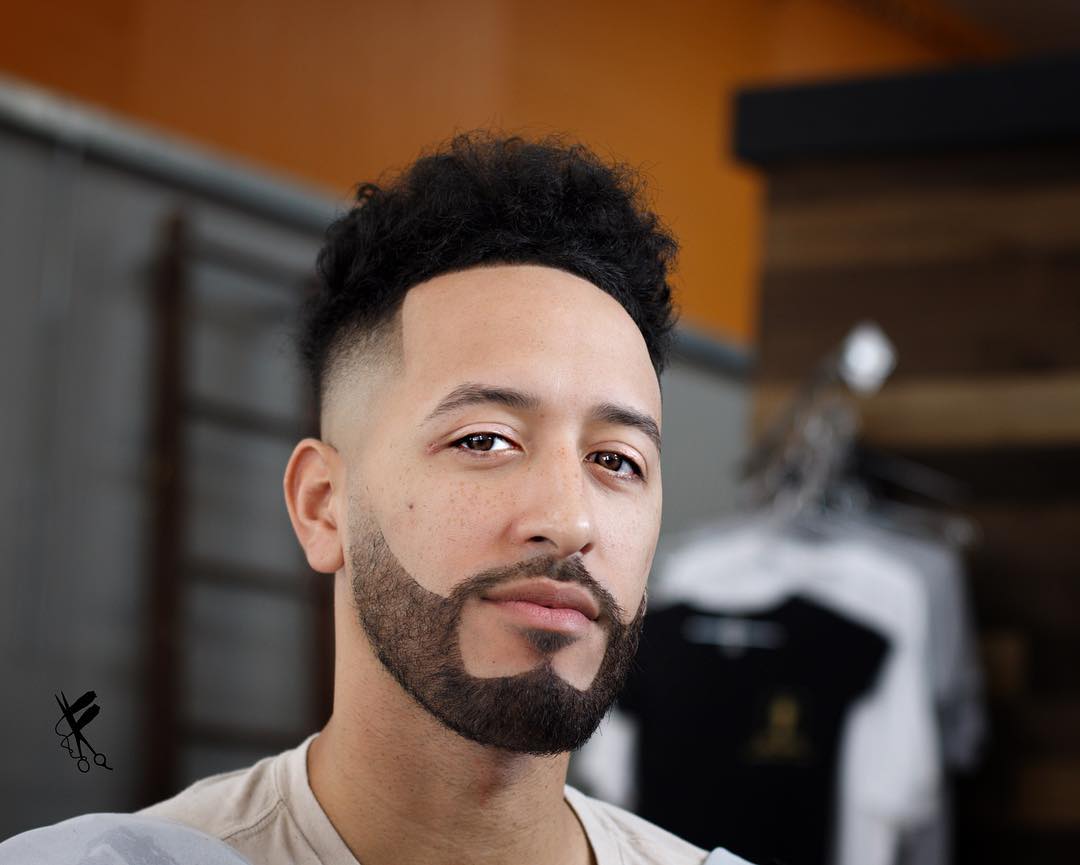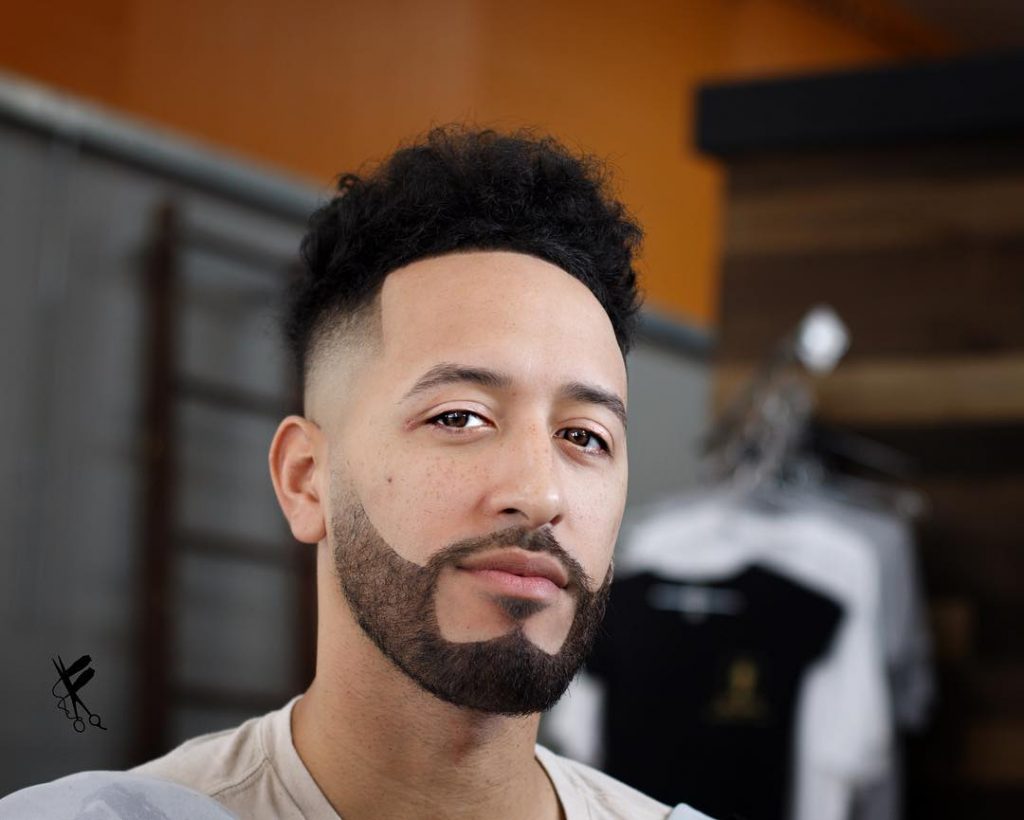 High curls on top and a shaped beard are separated by a high skin fade.
10. High Top Fade + Curly Hair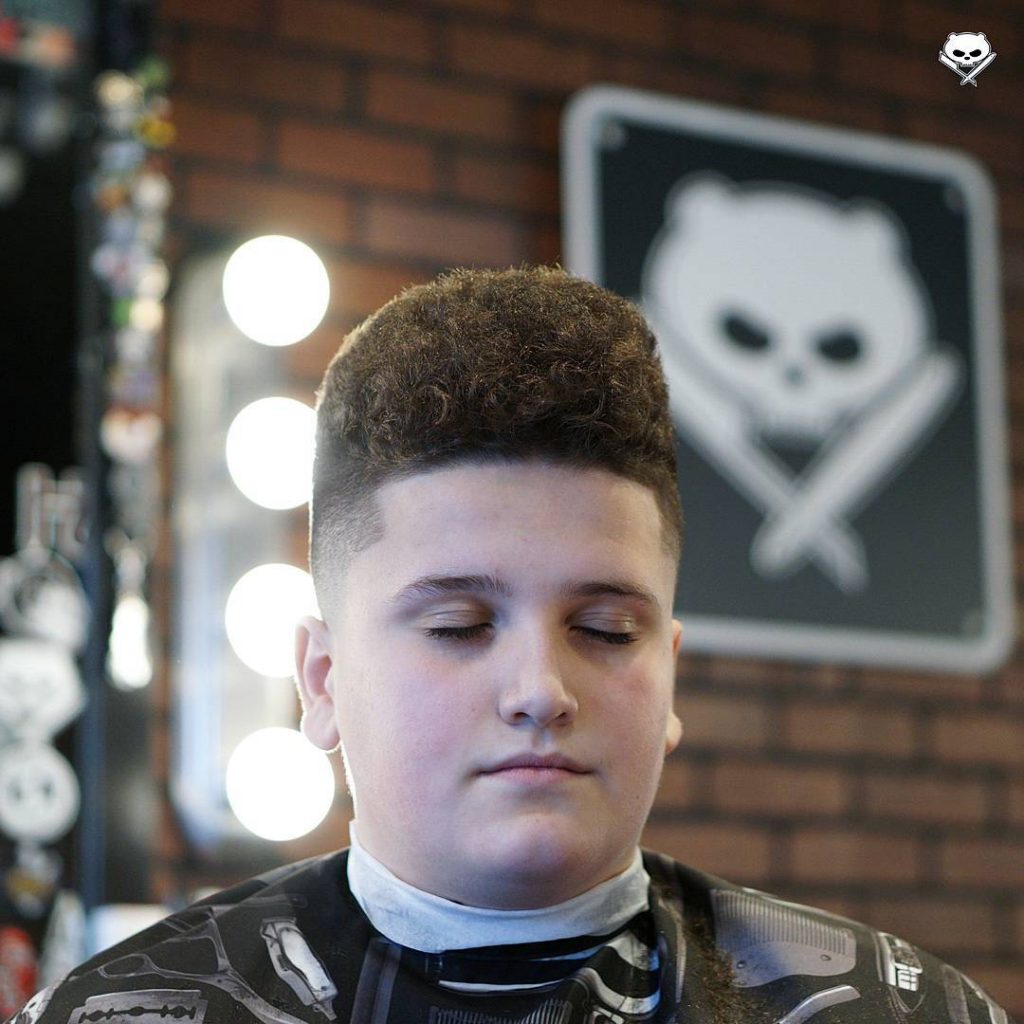 A beautiful example of working with what you have. The kid has style beyond his years.
11. High Top Fade + Twist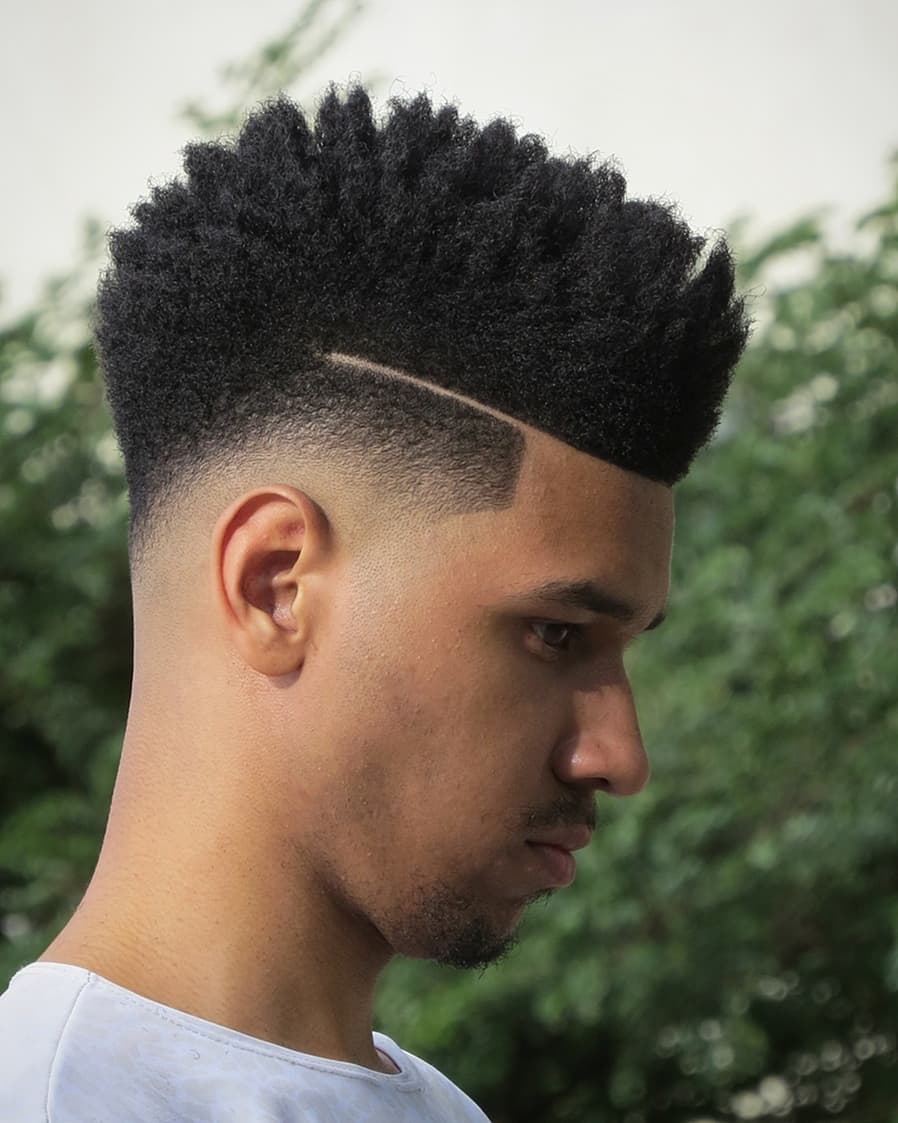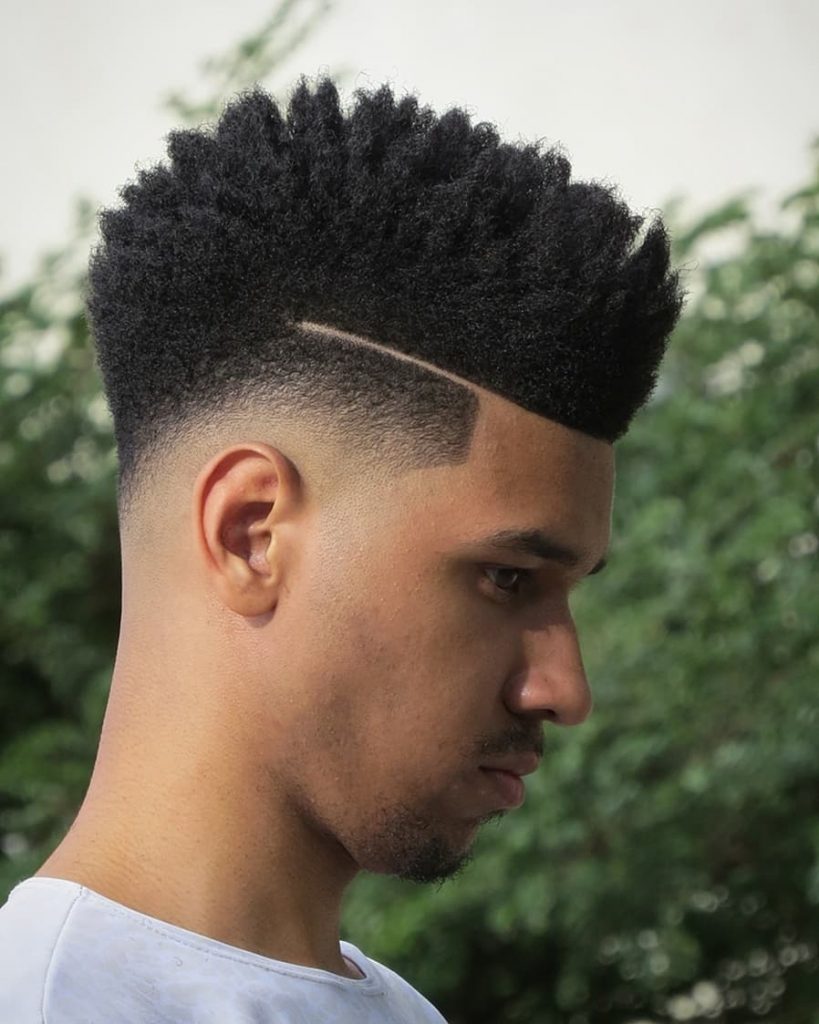 Another way to get vertical texture is with twists.
12. High Top Bald Fade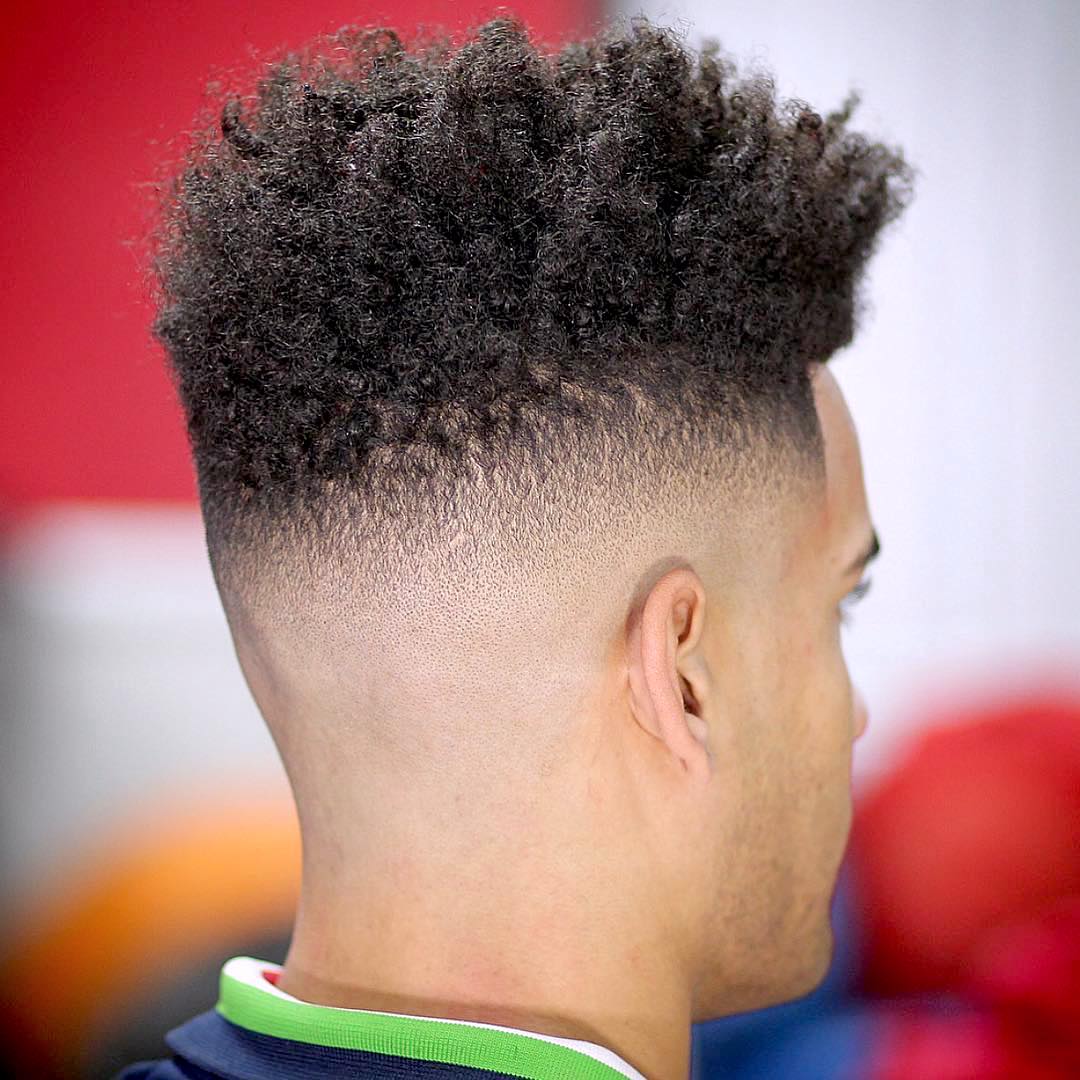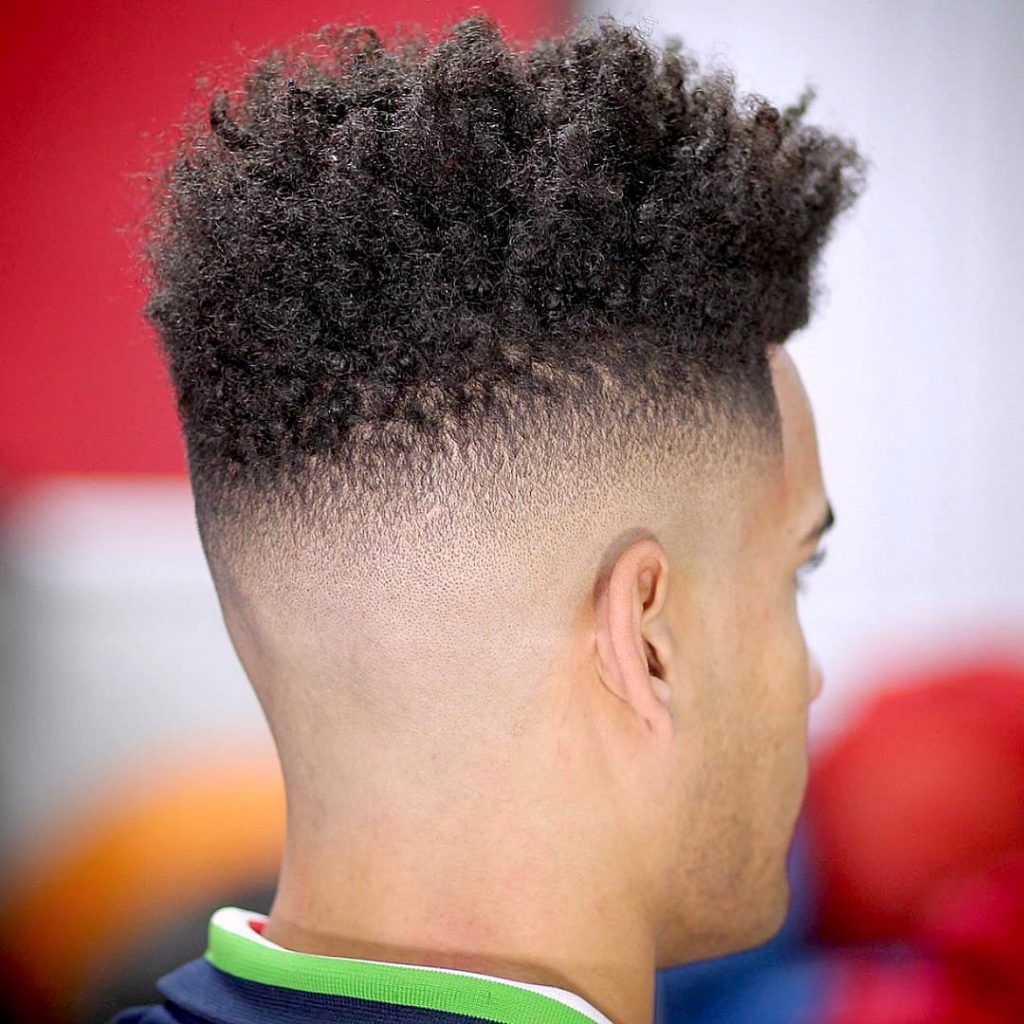 The bald fade puts all the focus on the curly high top.
13. High Top Dreads + Fade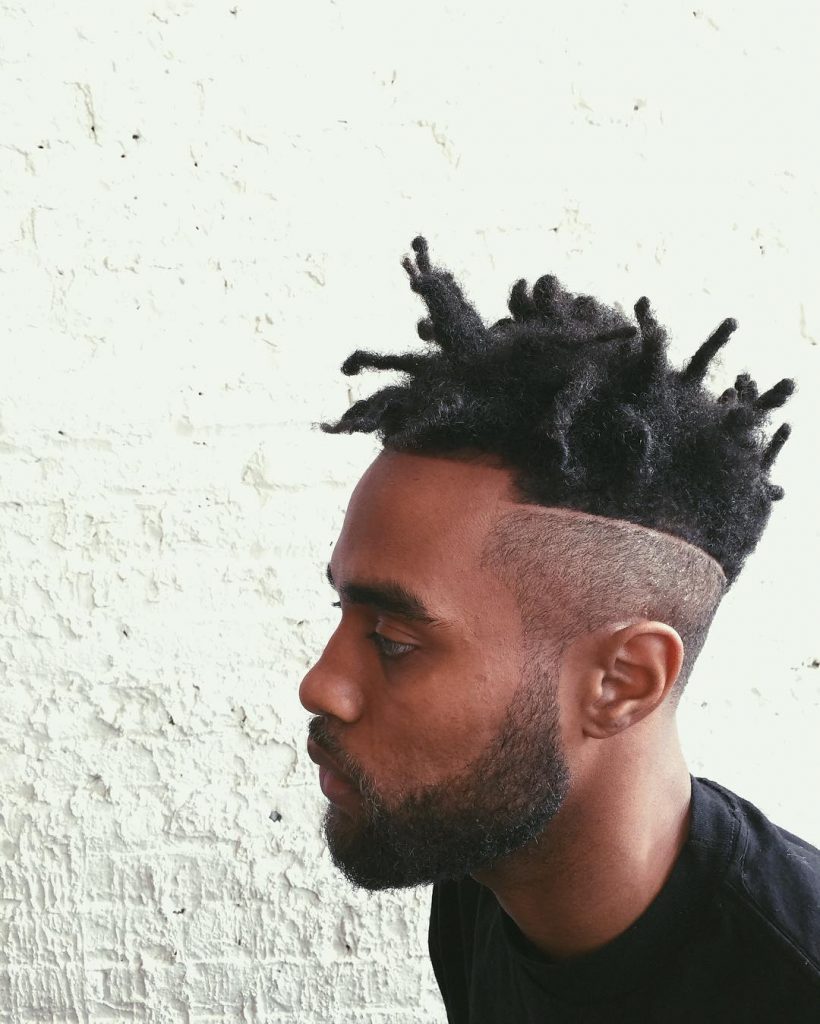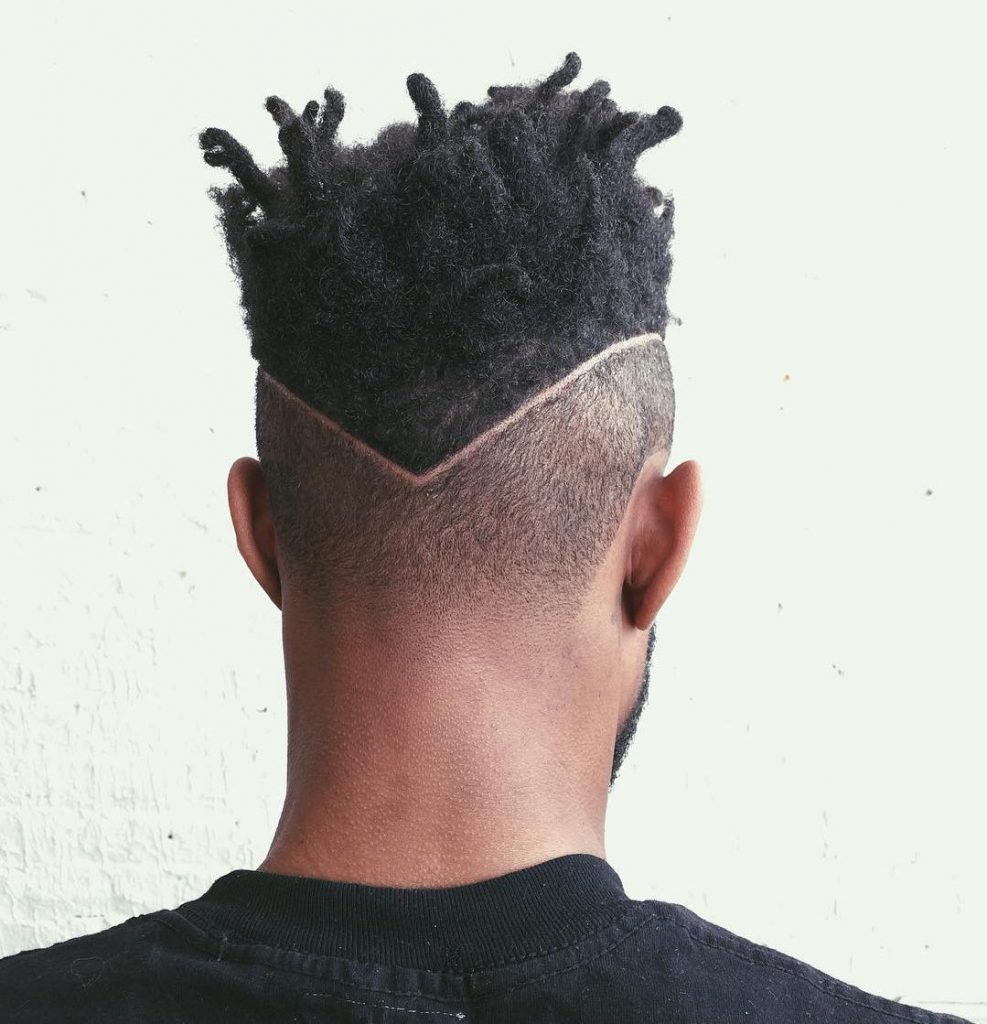 Here's another way to wear the high fade with dreads. Instead of the usual fade, try this V-cut design outlined with a surgical line.
14. High Top Fade Styles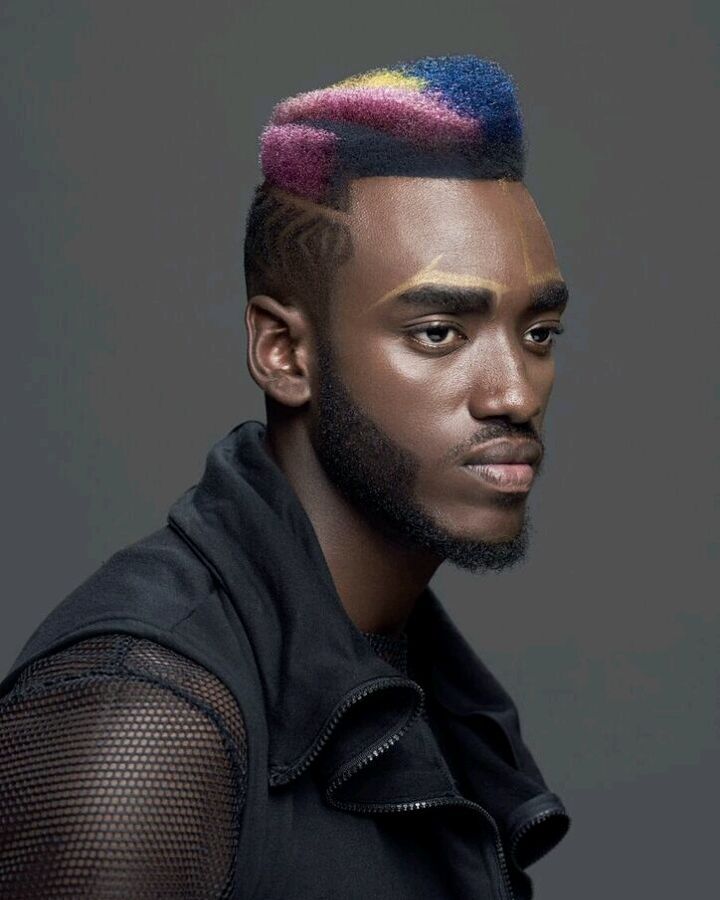 A work of art with shape, color, and pattern.
15. More High Top Fade Styles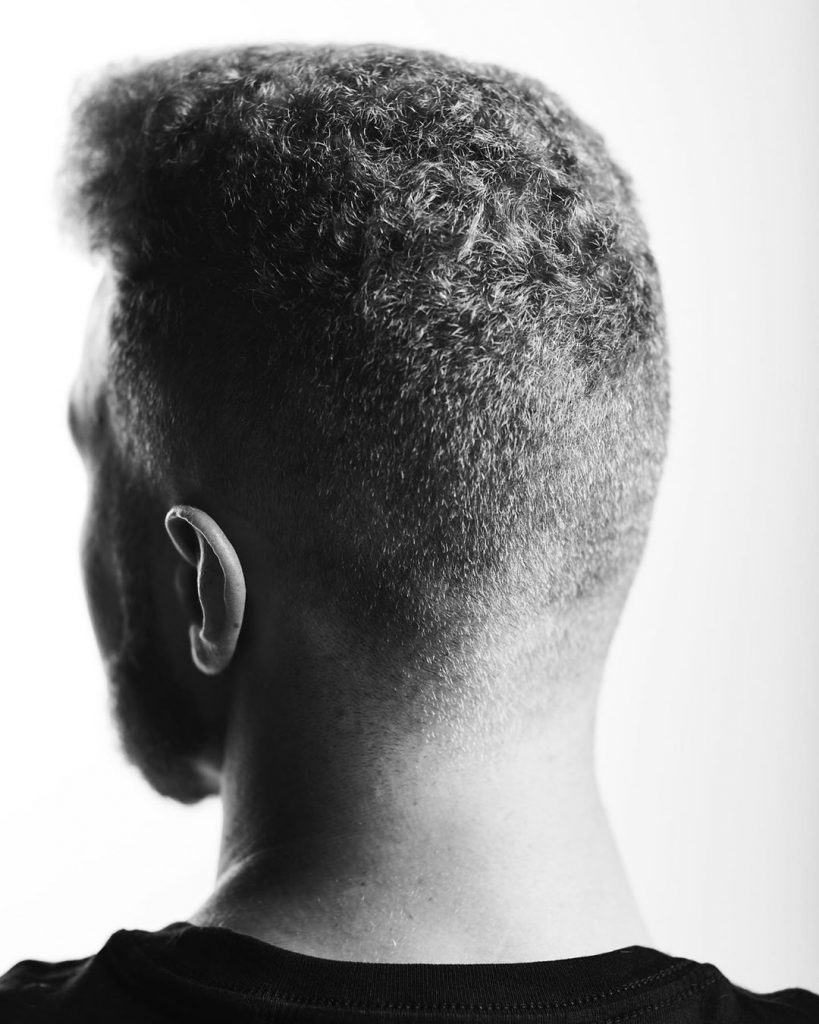 The high top fade can work for white guys. Here's a different shape than the usual.
16. High Top Fade For Black Men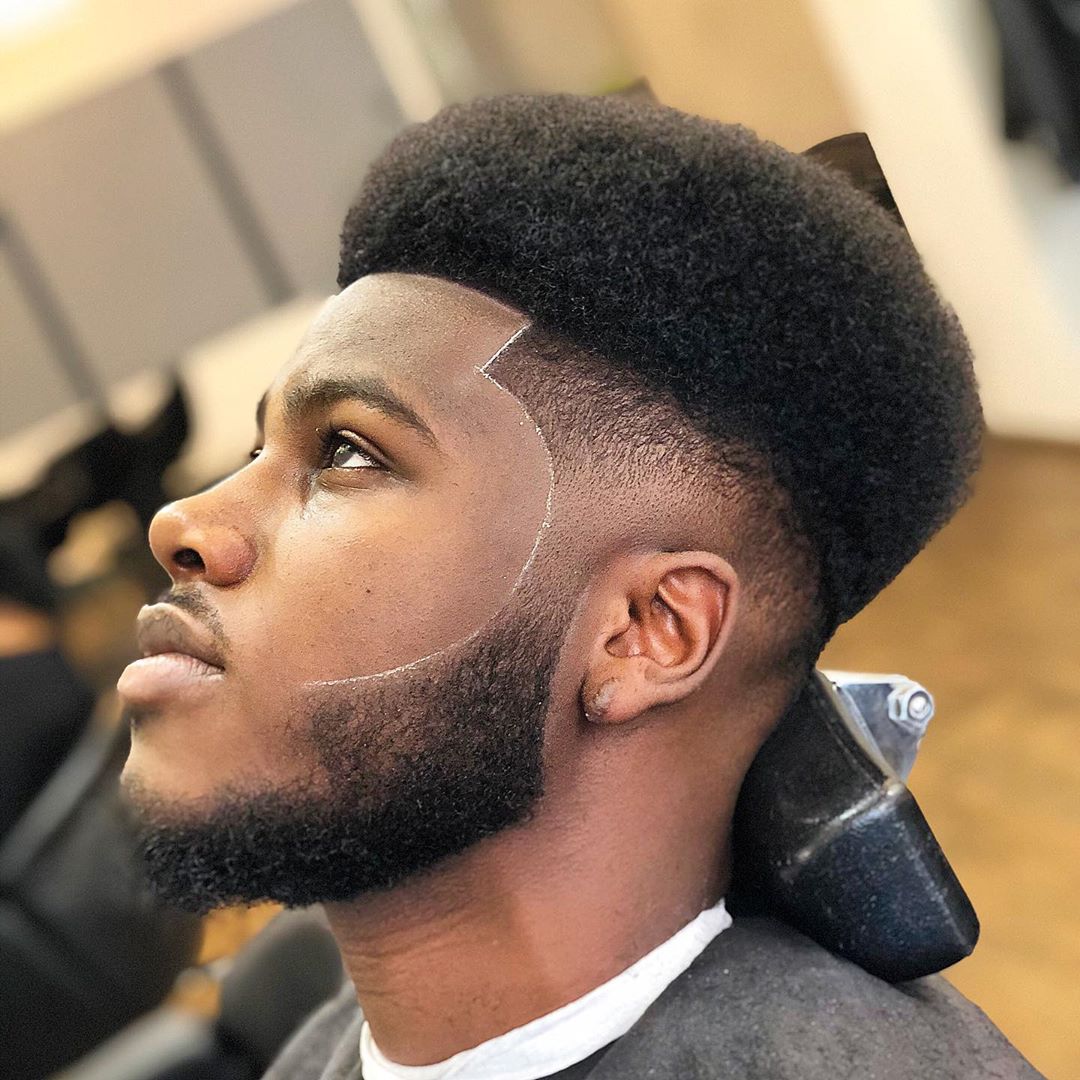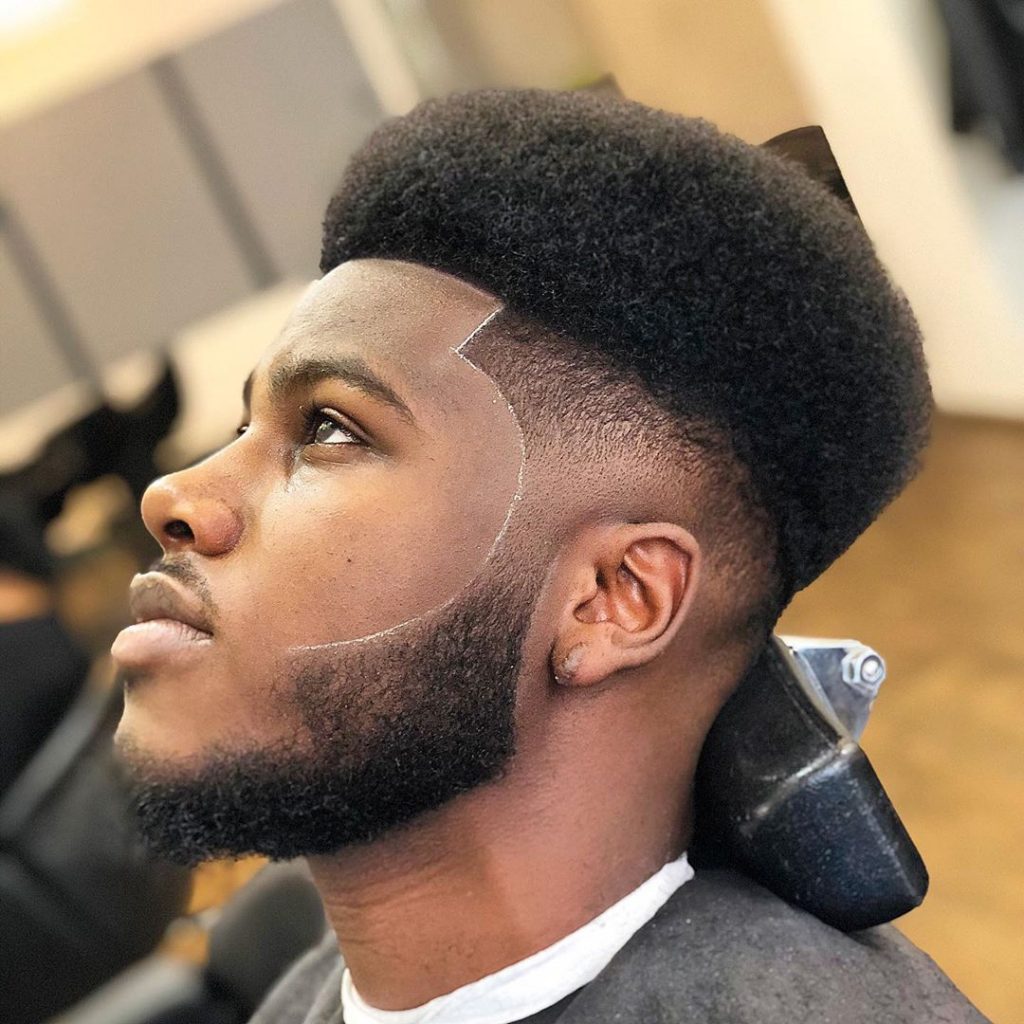 If hair is the crown you never take off, this gentleman is a king.
17. High Top + Taper Fade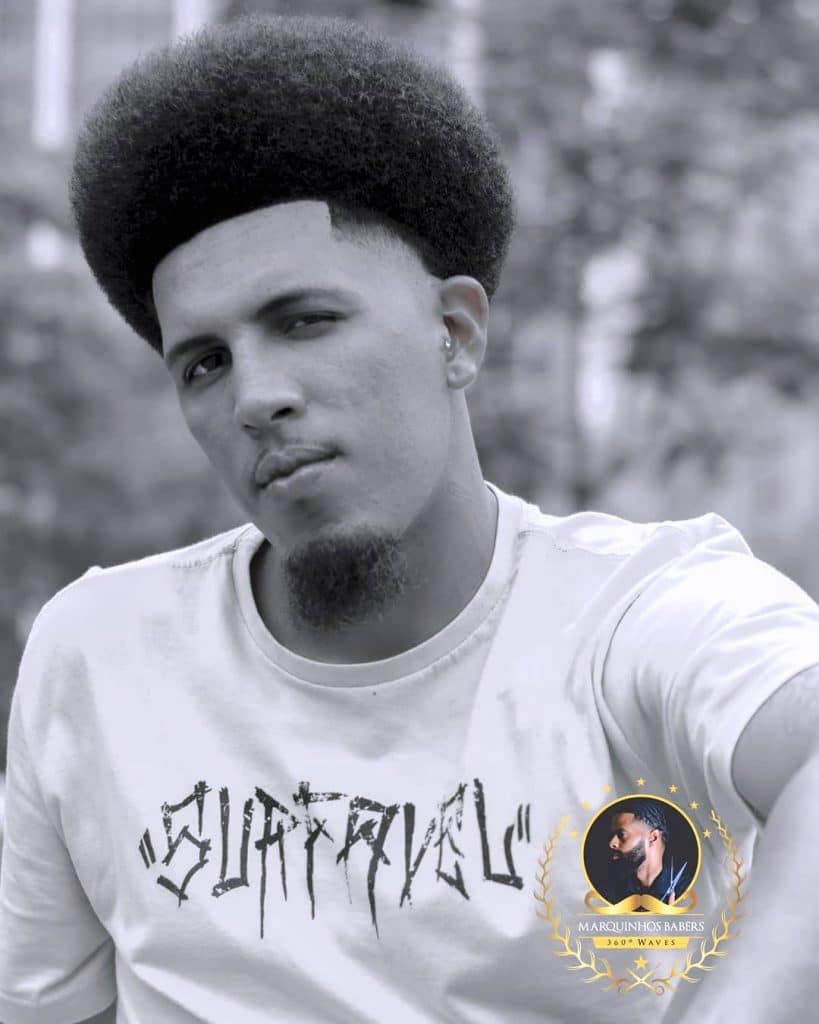 Every now and then you'll see this look with a taper fade. And with an afro.
18. High Top Dreads With Fade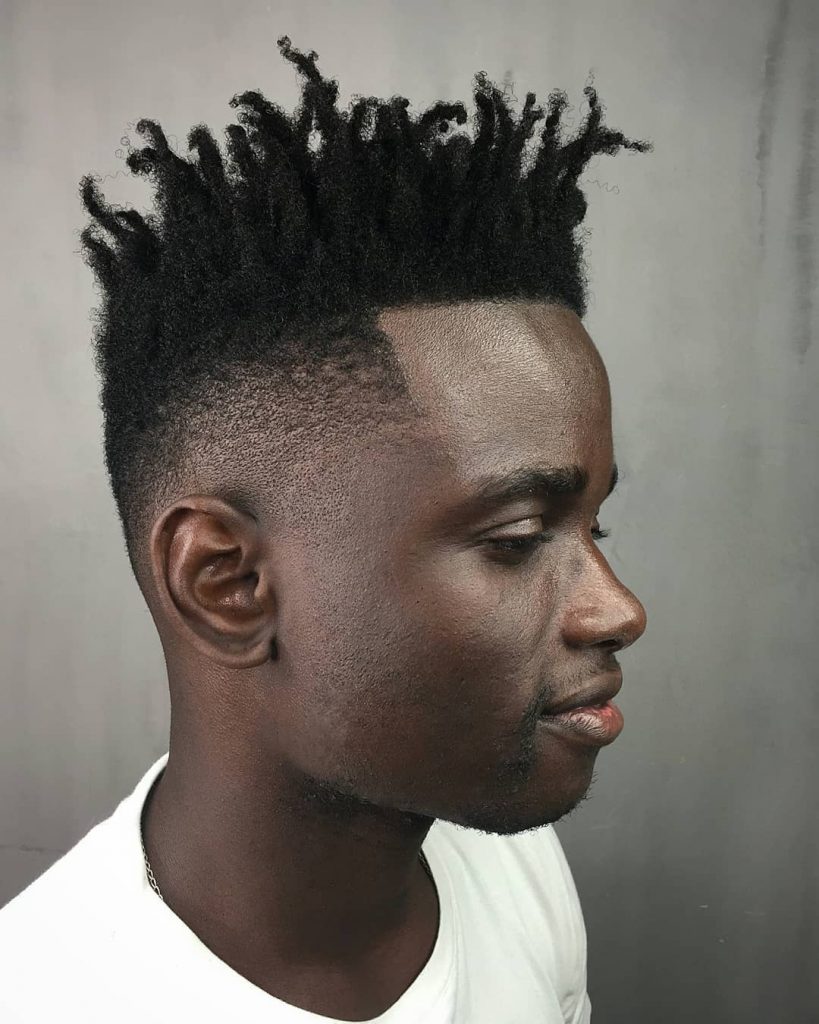 Taking those dreads straight up while the fade drops down.
19. Twist High Top Fade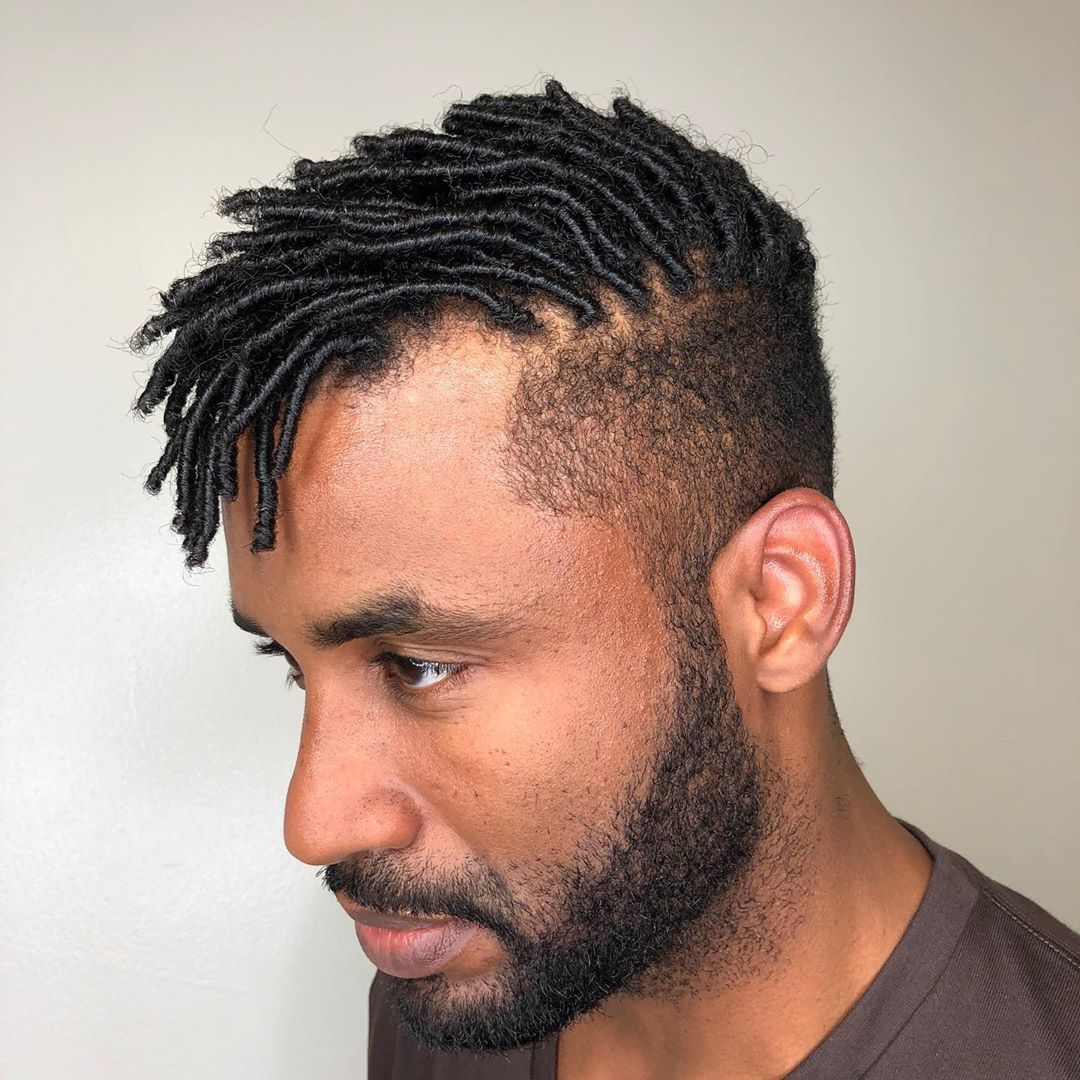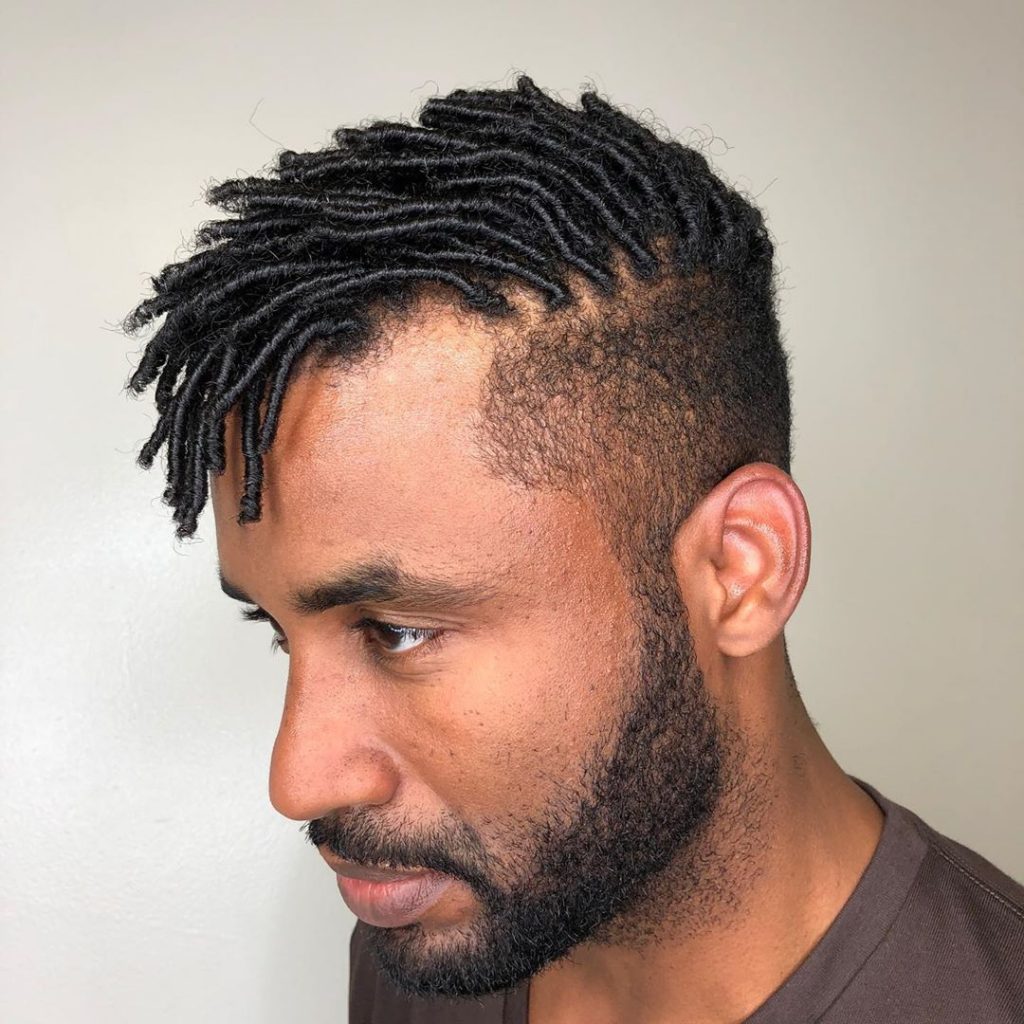 The Killmonger version of the high top with twists and fringe.
20. Black High Top Fade Haircut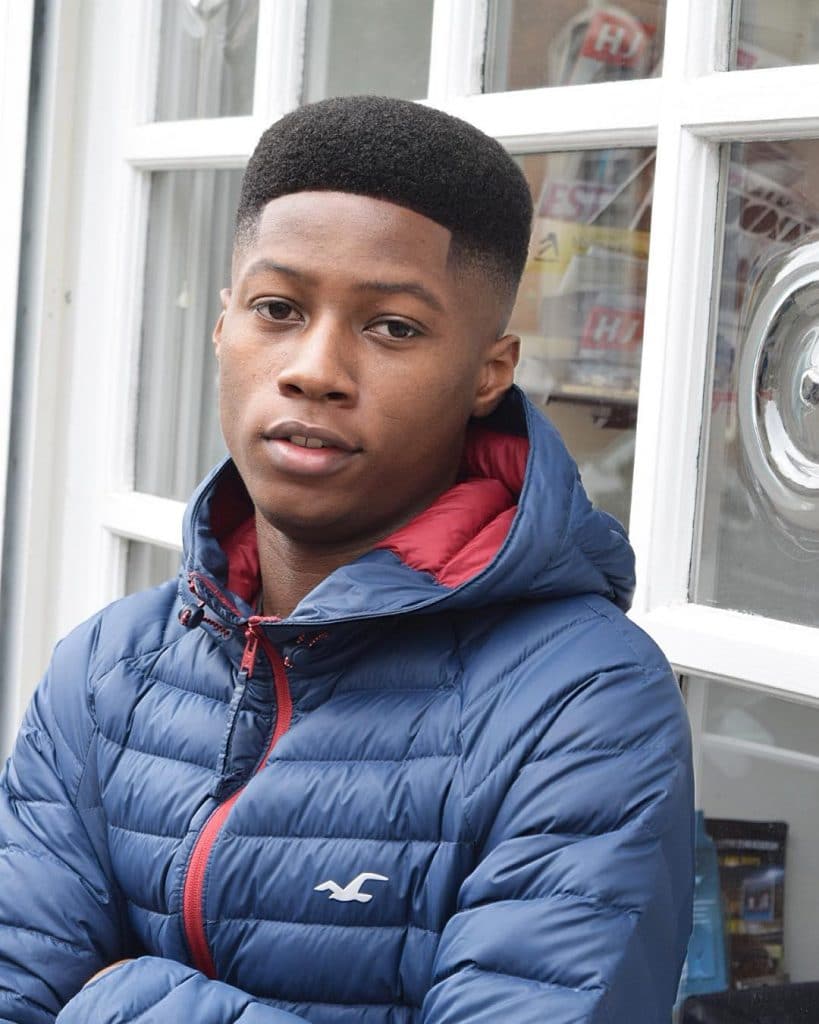 So fresh, so clean. This rounded shape looks great short, long, and this in-between length.
21. High Top Drop Fade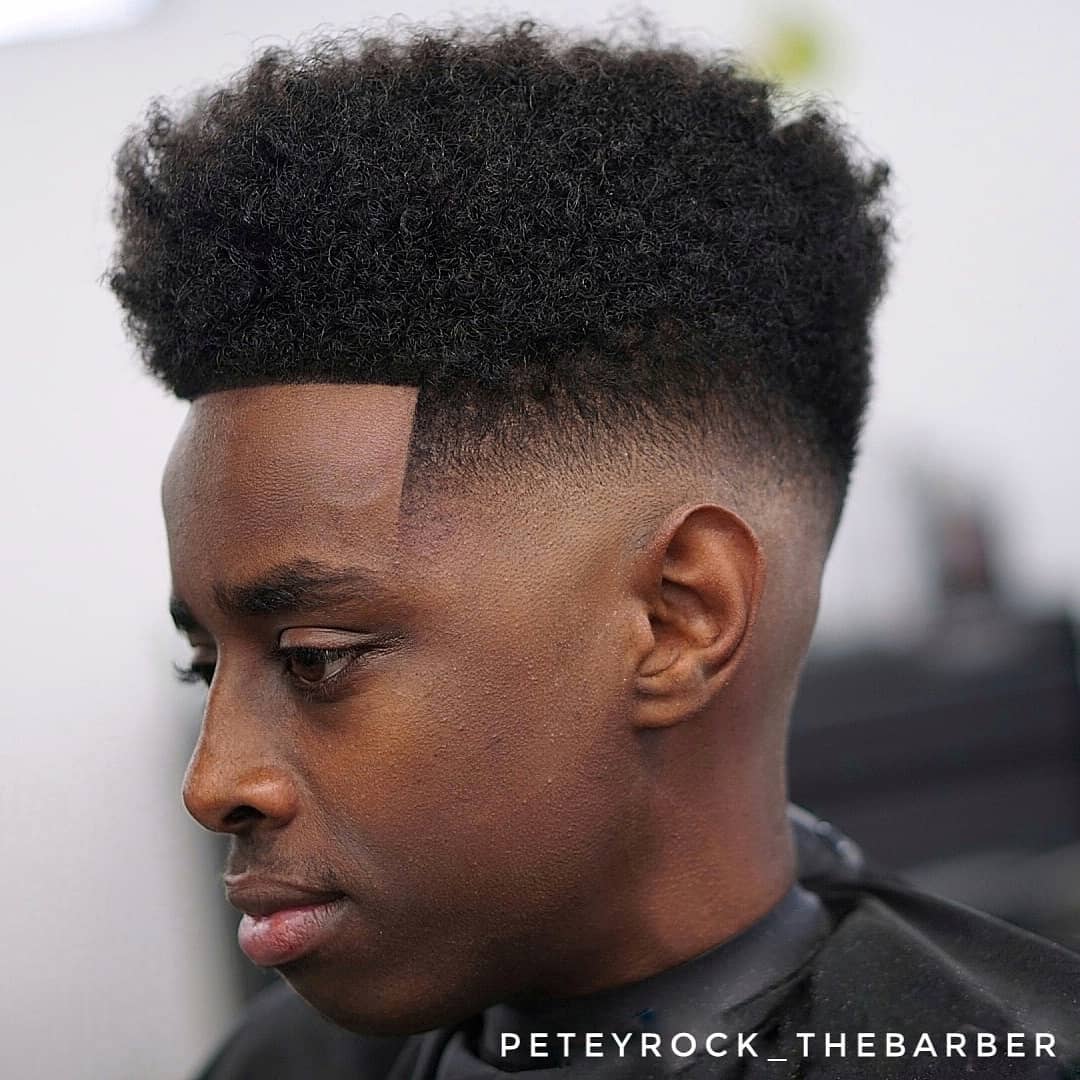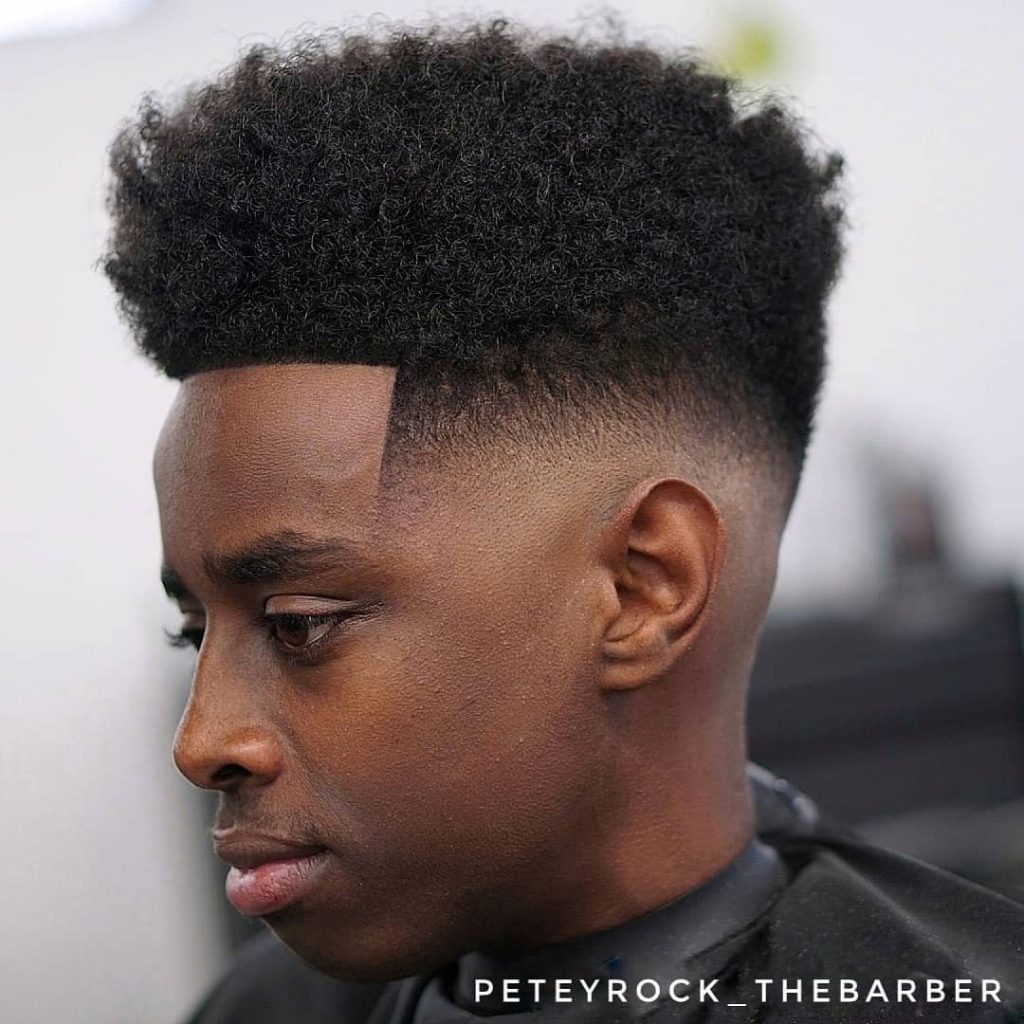 The shape of the drop fade is echoed in the curve of this curly top.
22. Nappy High Top Fade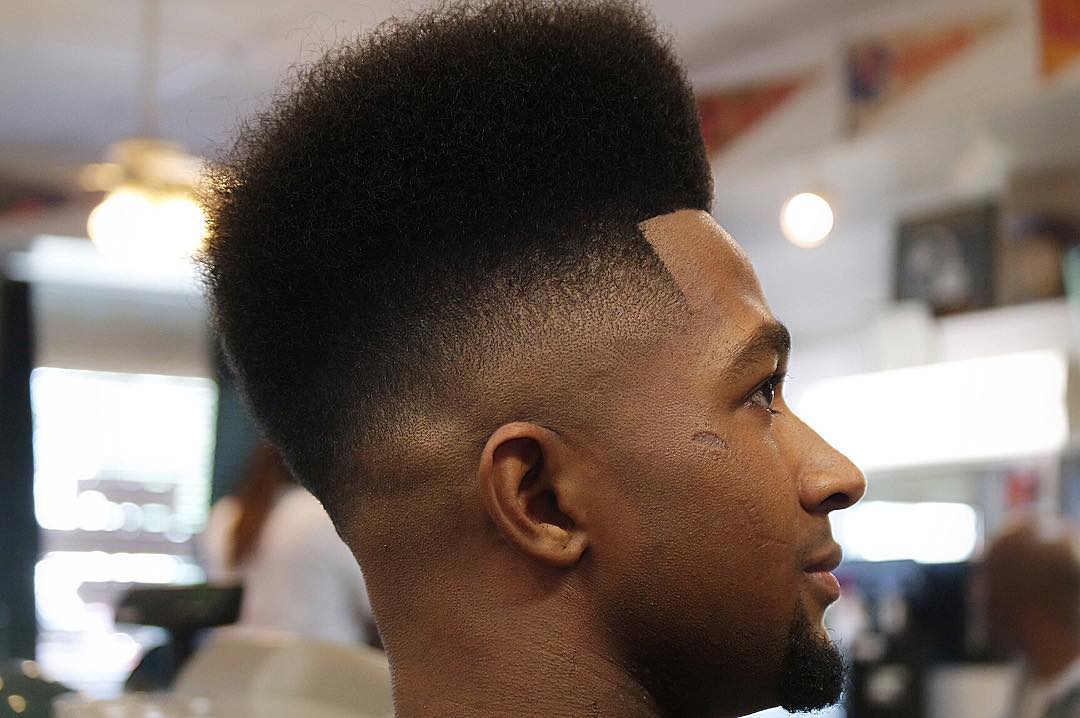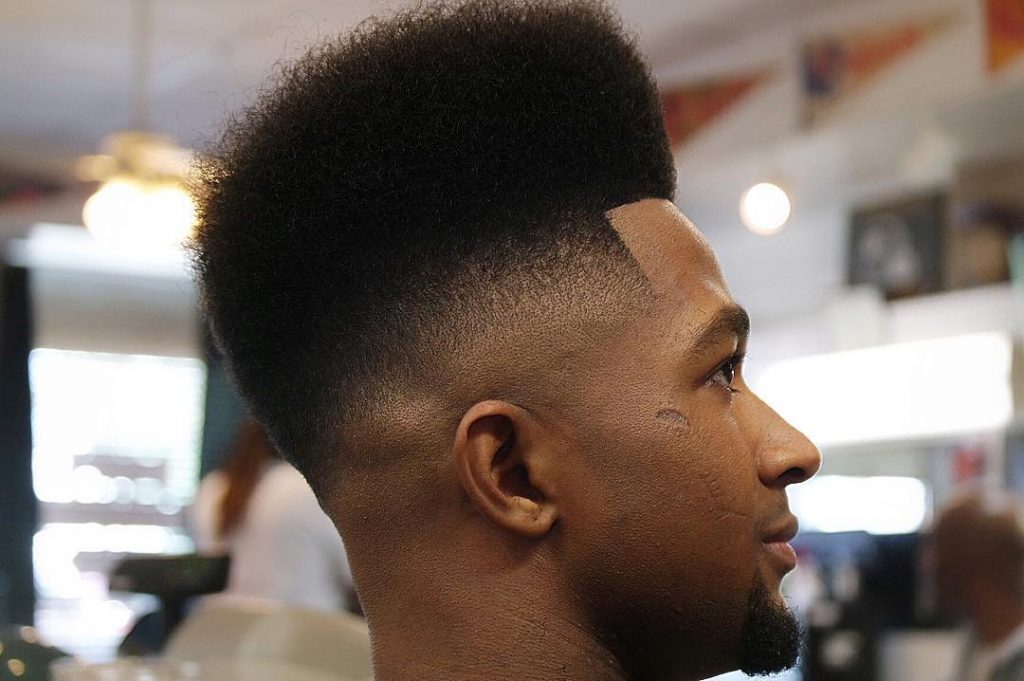 This type of high top leaves some of that tightly curled texture on top for a soft finish. This fresh cut demonstrates the unique qualities of Afro-textured hair through defined height and soft edges that give a slight halo of kinky hair. The drop fade goes from high to low, raising the natural hairline a couple of inches.
23. Short High Top Fade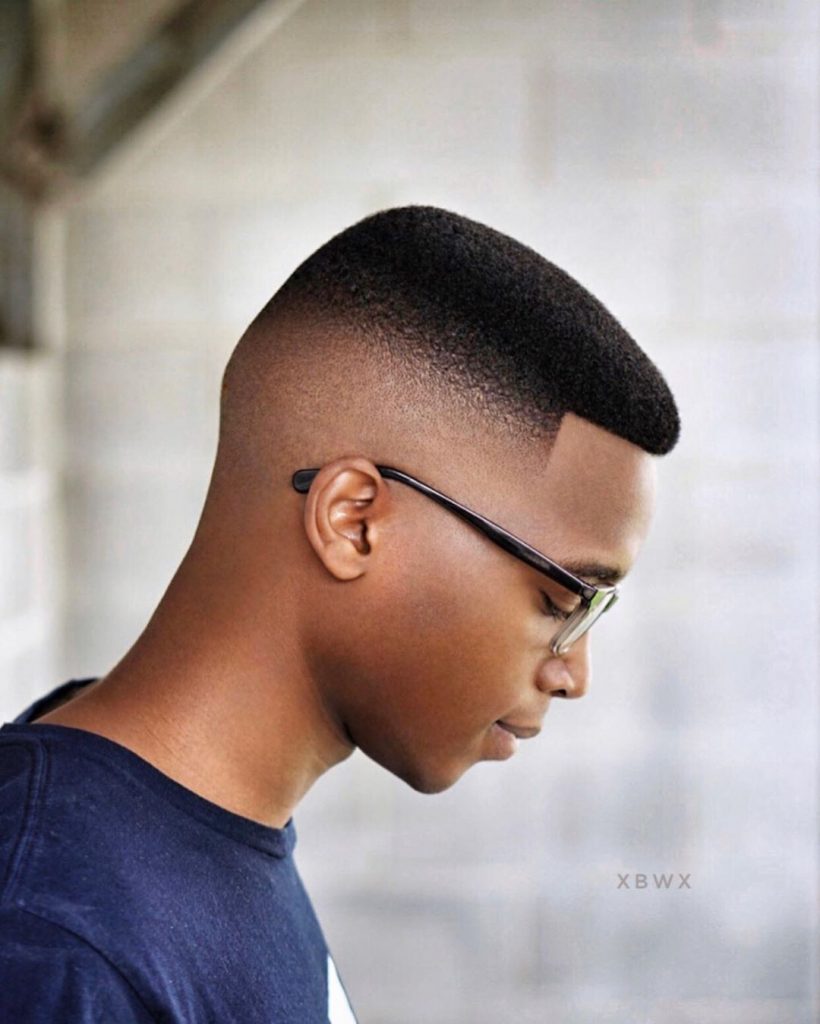 Whether you're starting to grow hair longer or like it like it is, this is a great cut.
24. High Top Fade With Beard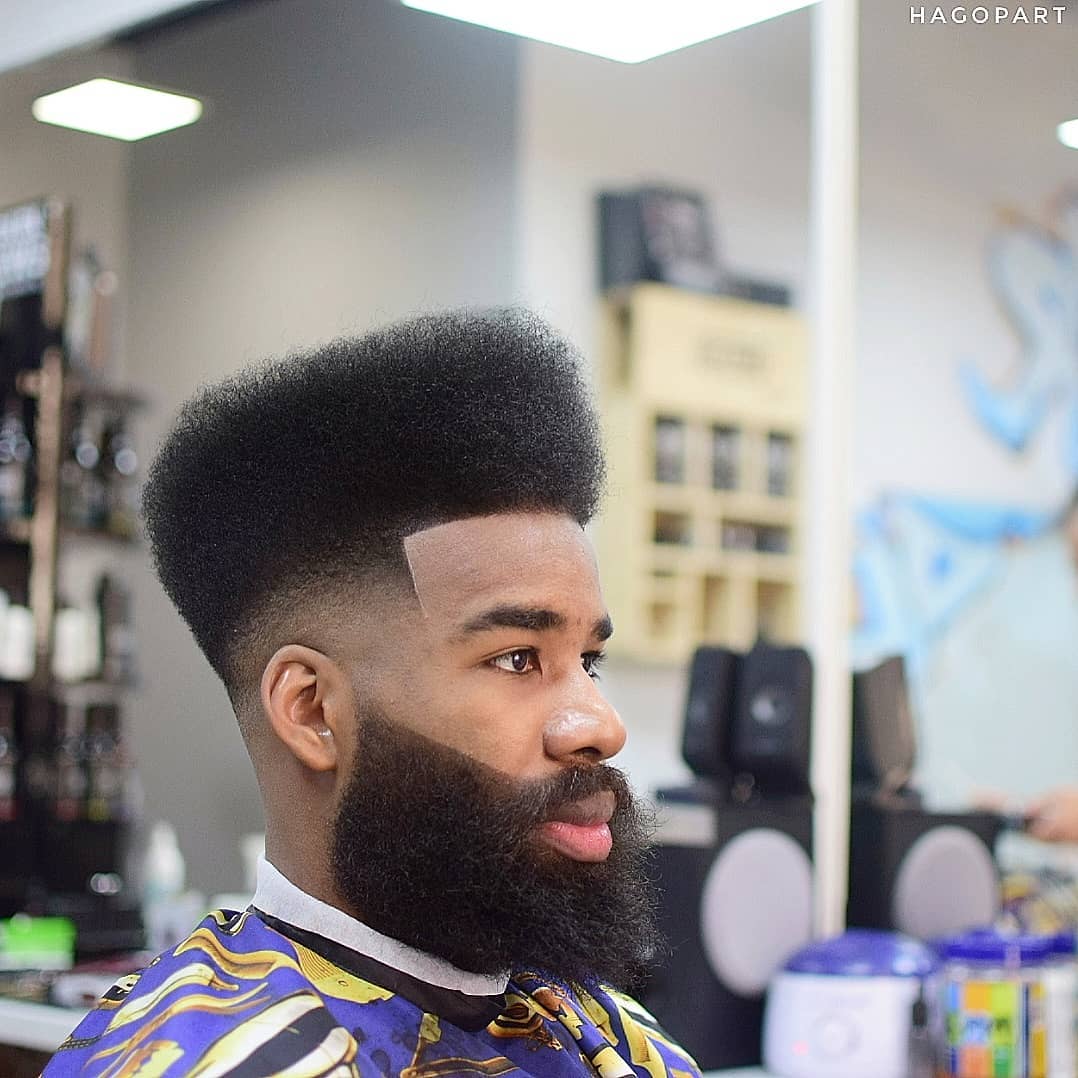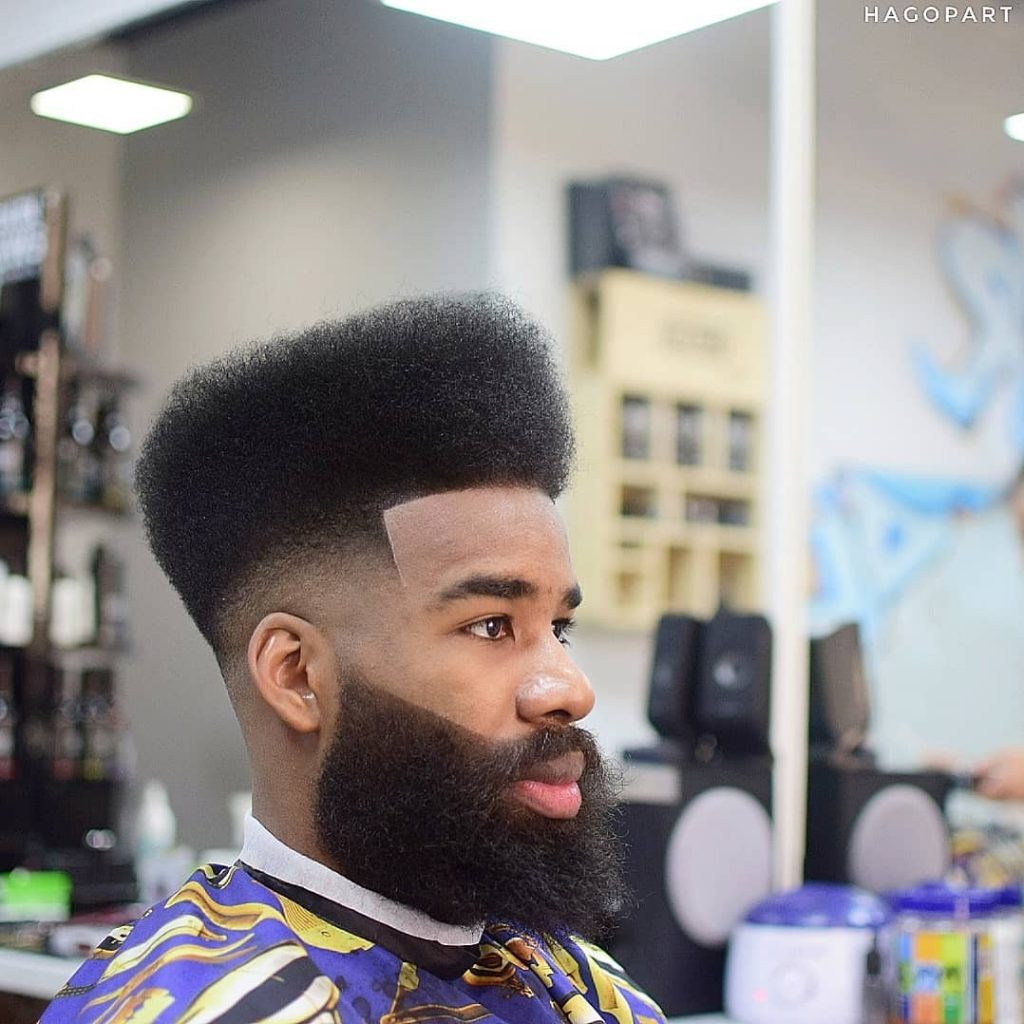 When you want to show off your hair growing abilities, wear hair long on top and full at the chin.
25. Short High Top Fade With Beard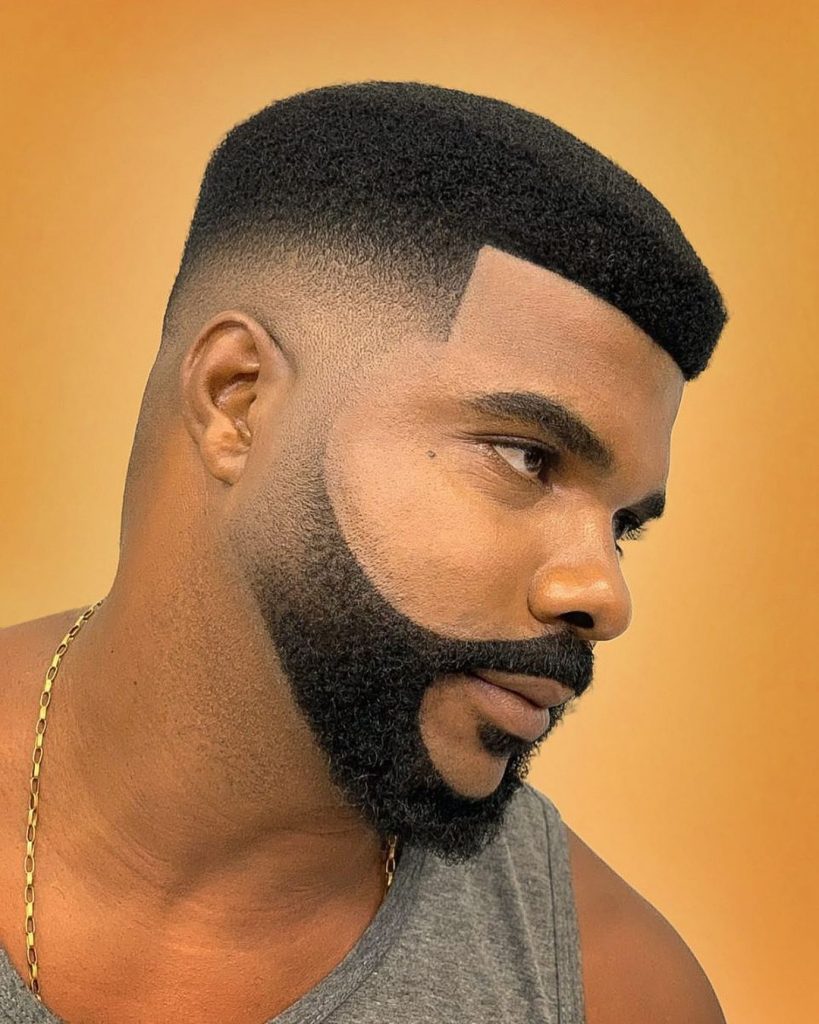 This short high top balances nicely with a trimmed and shaped beard. Lines, curves, and blends all over create a signature look.
26. High Top + Skin Fade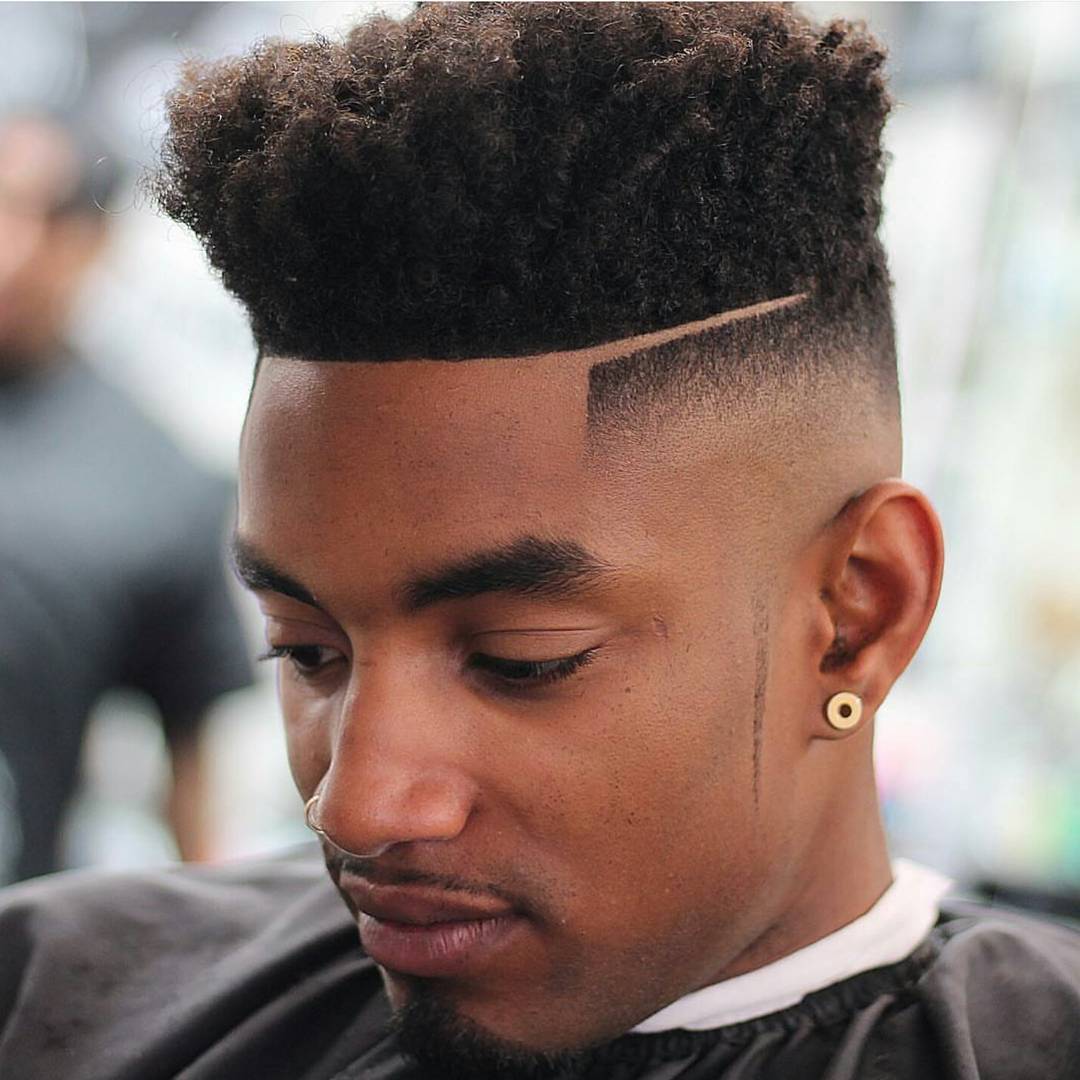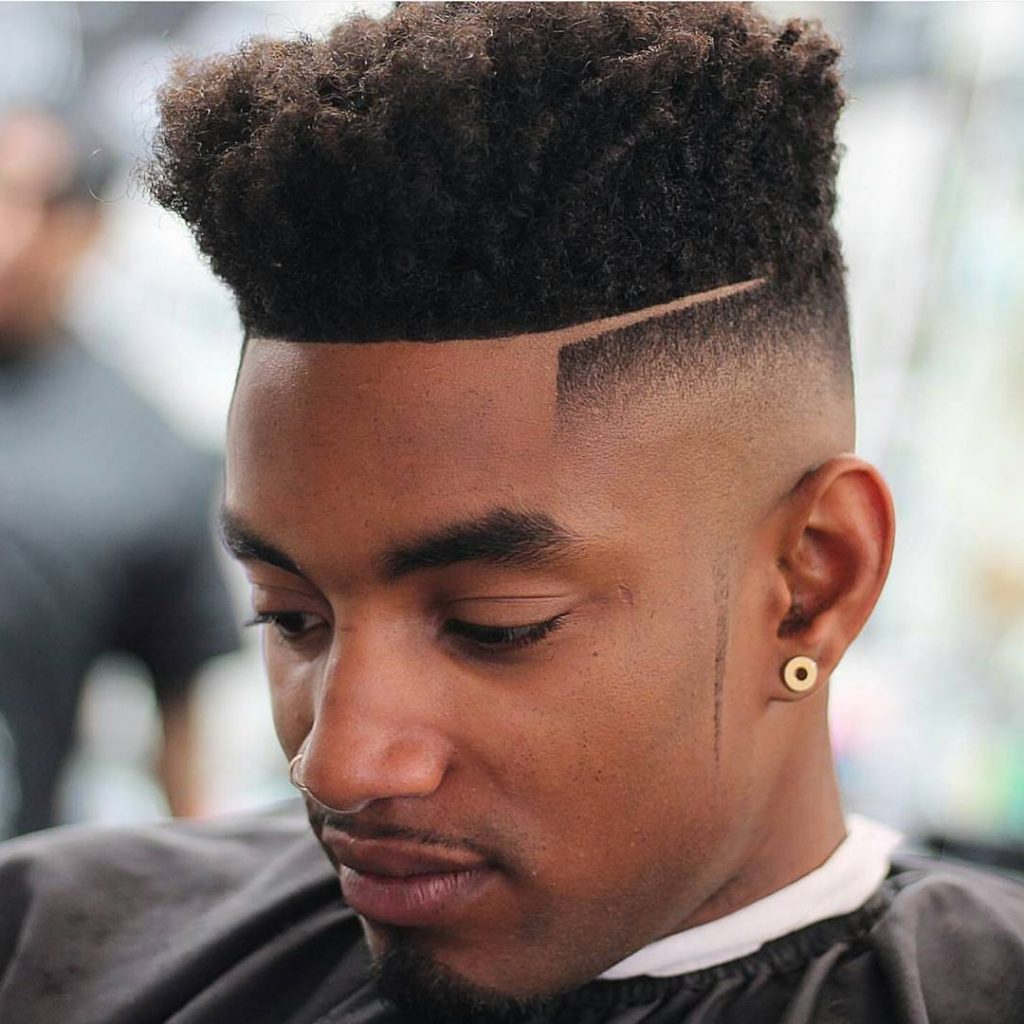 This shaved part literally draws the line between the twist high top and skin fade.
27. Braided High Top Fade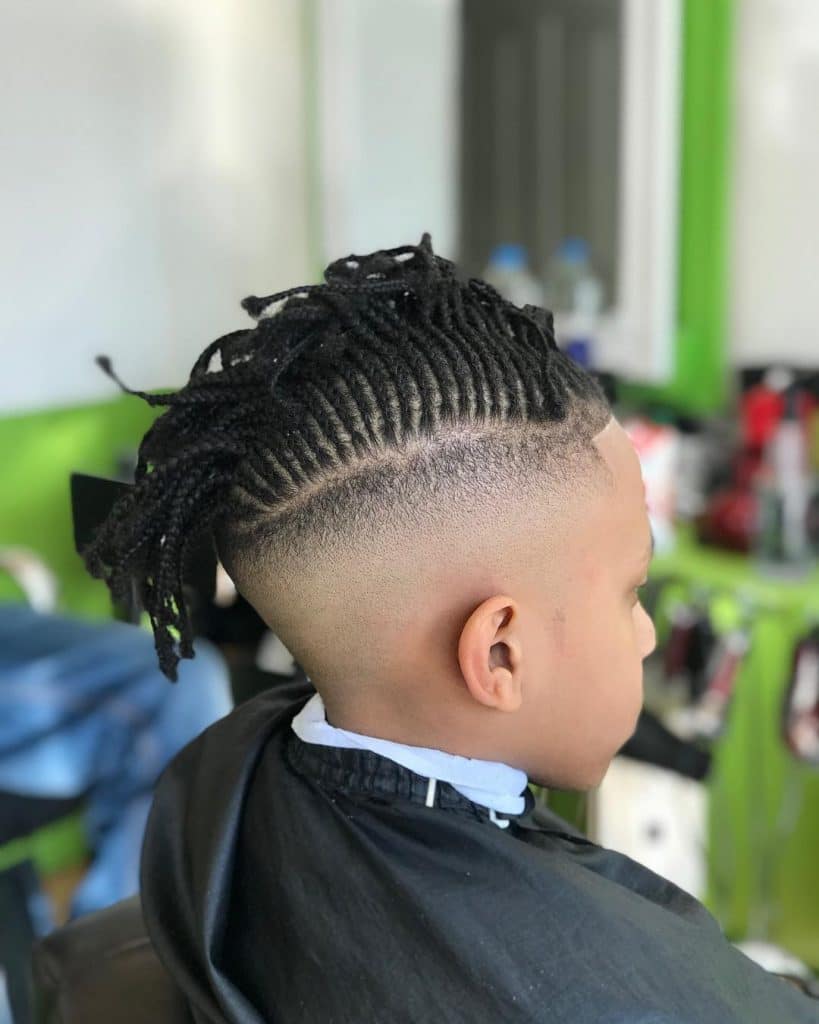 Mohawk-style braids over a high bald fade.
28. Kid's High Top Fade Haircut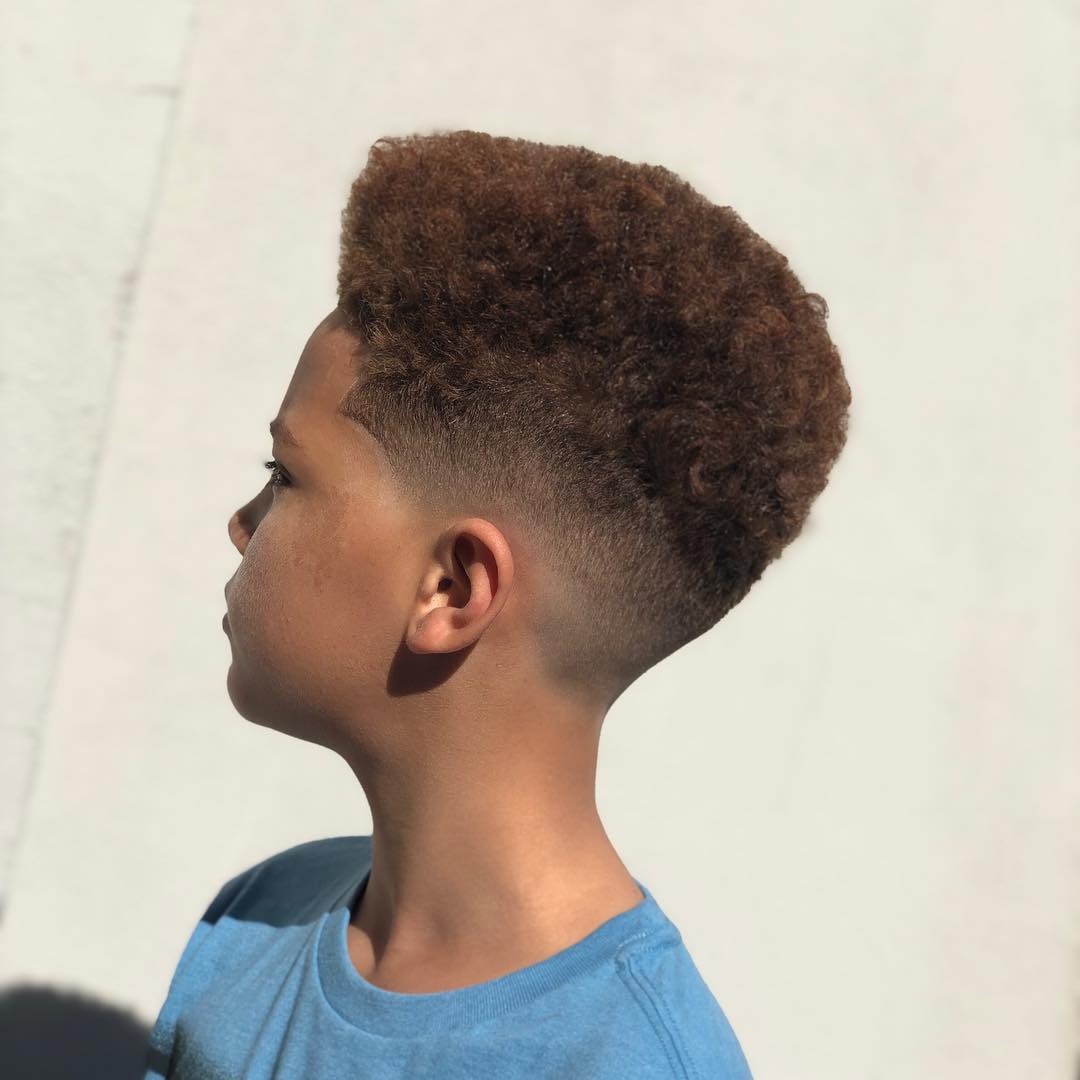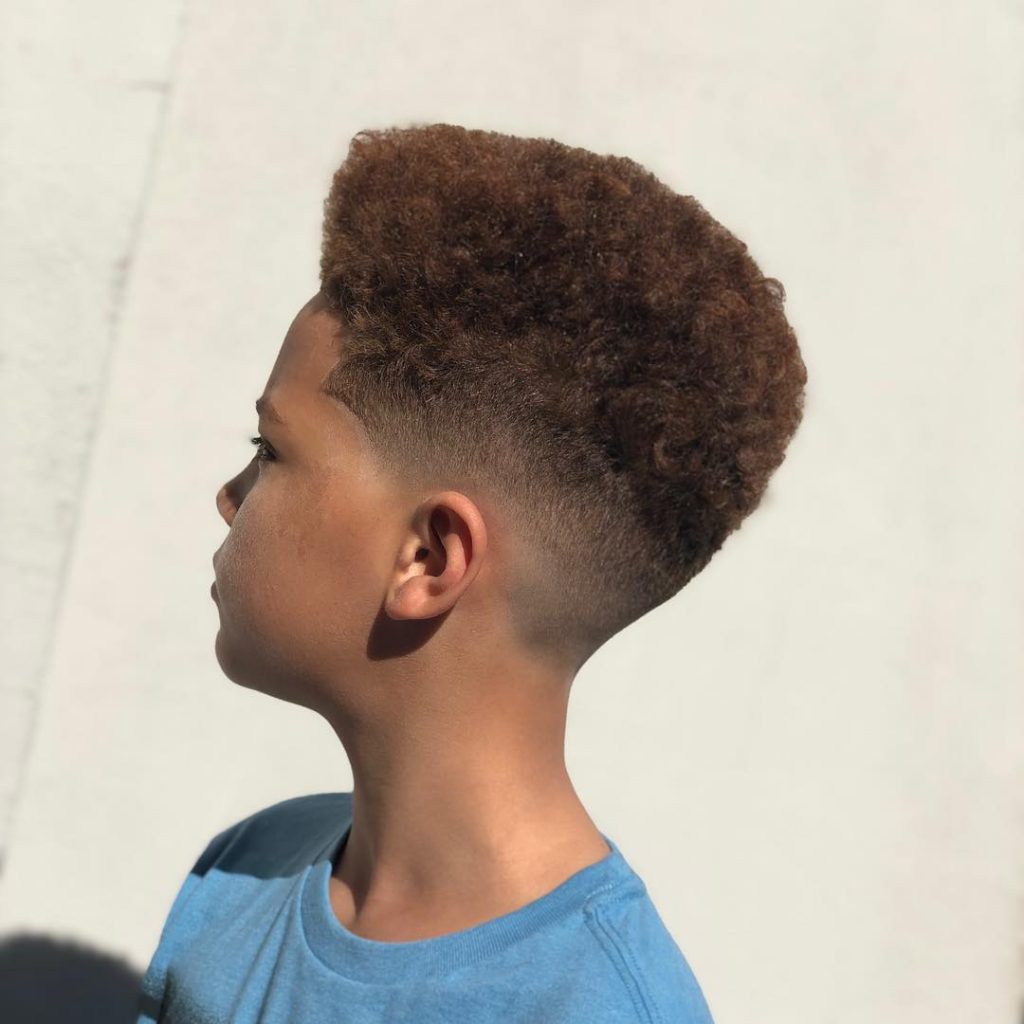 This isn't Kid of Kid 'n Play but an actual kid with a most excellent curly high top. You're never too young or too old for style.
29. Drop Fade + High Top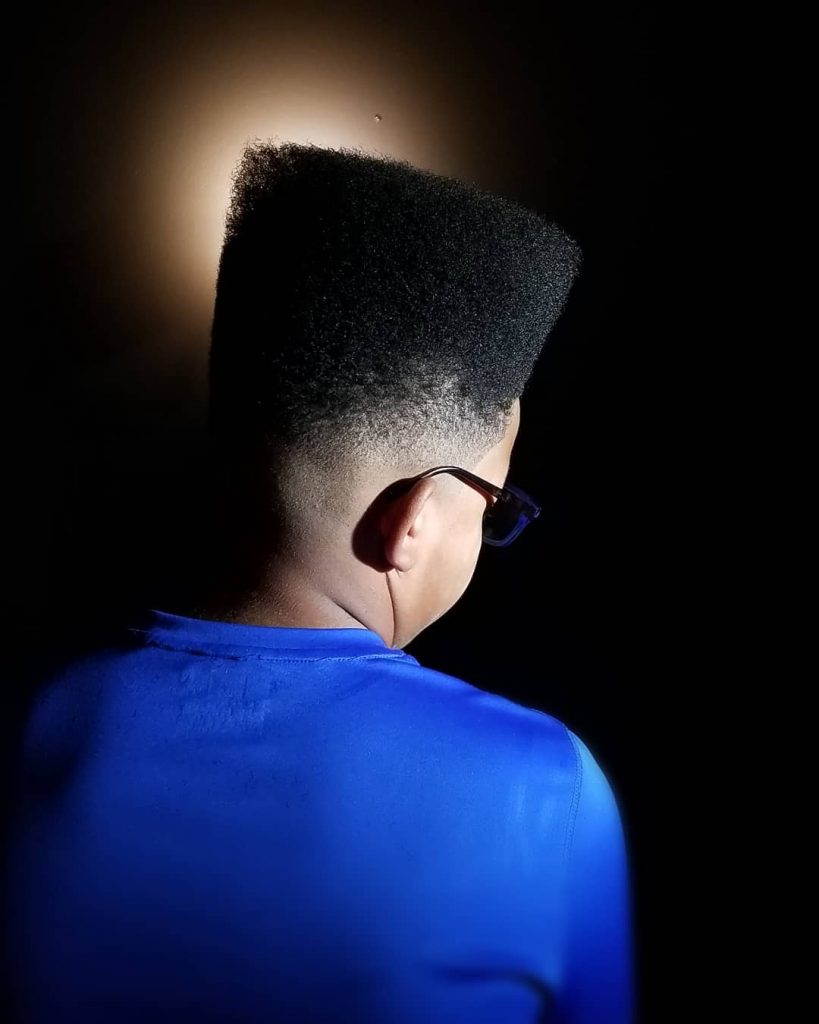 Now here's the Kid high top fade. A drop fade extends the line of the flat top, making it look even taller from the back.
30. High Fade + Curly Top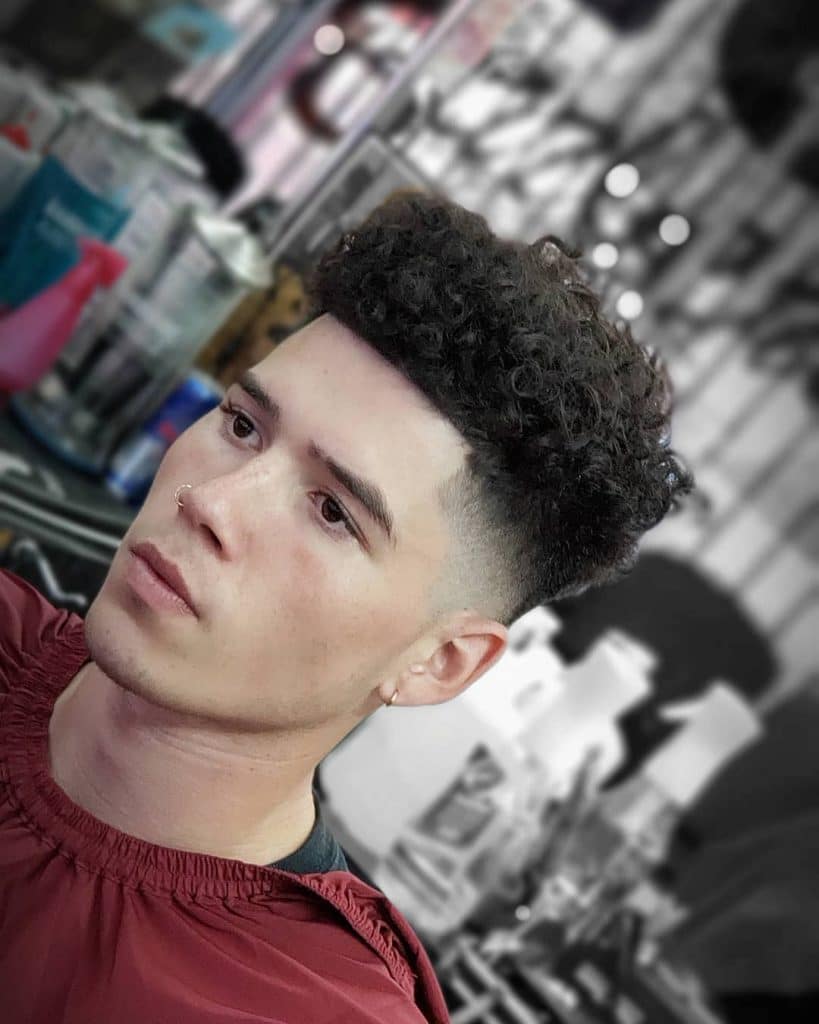 The high top looks good with all types of curls. Try a hair cream to keep hair up and in place.
31. High Top + Fade + Dreadlocks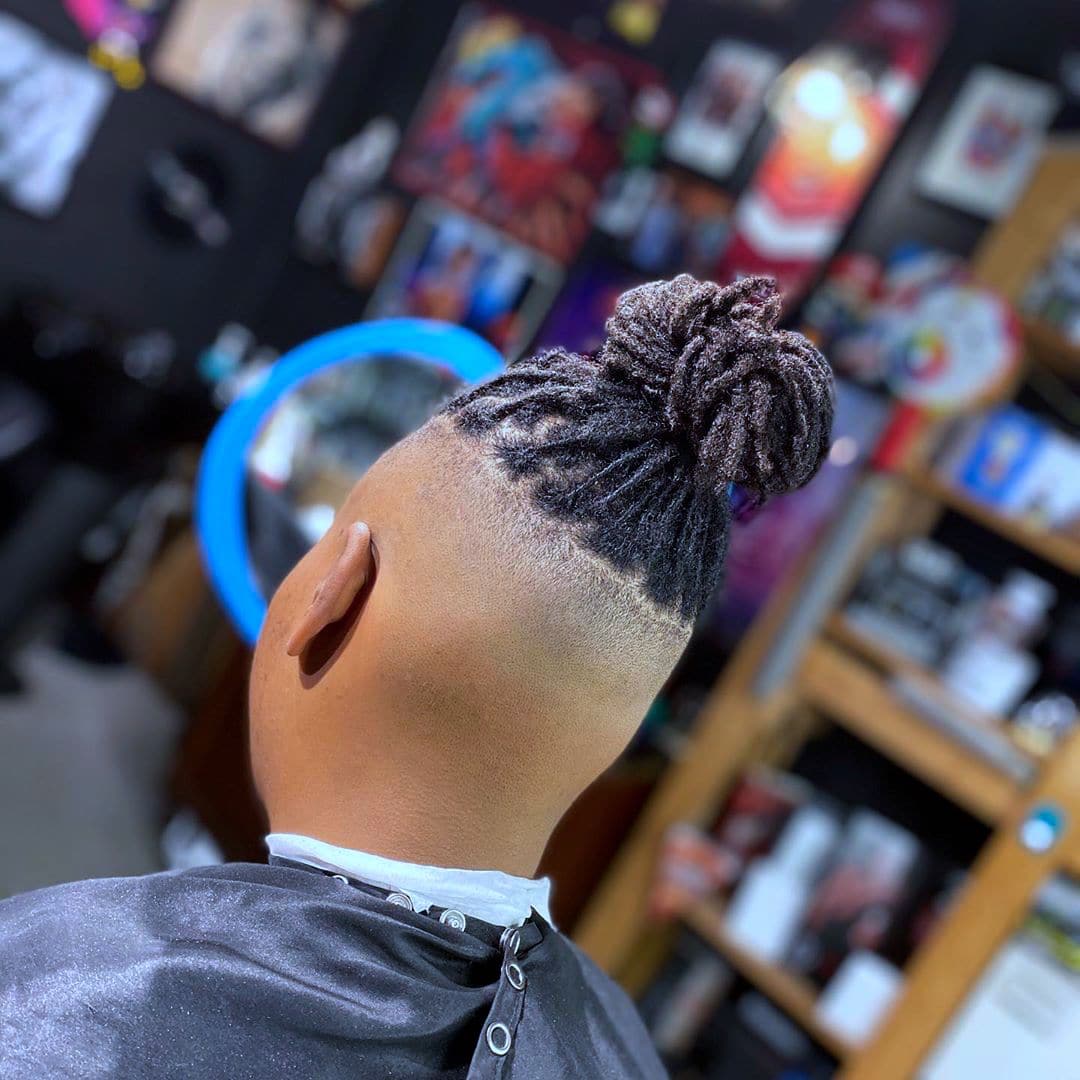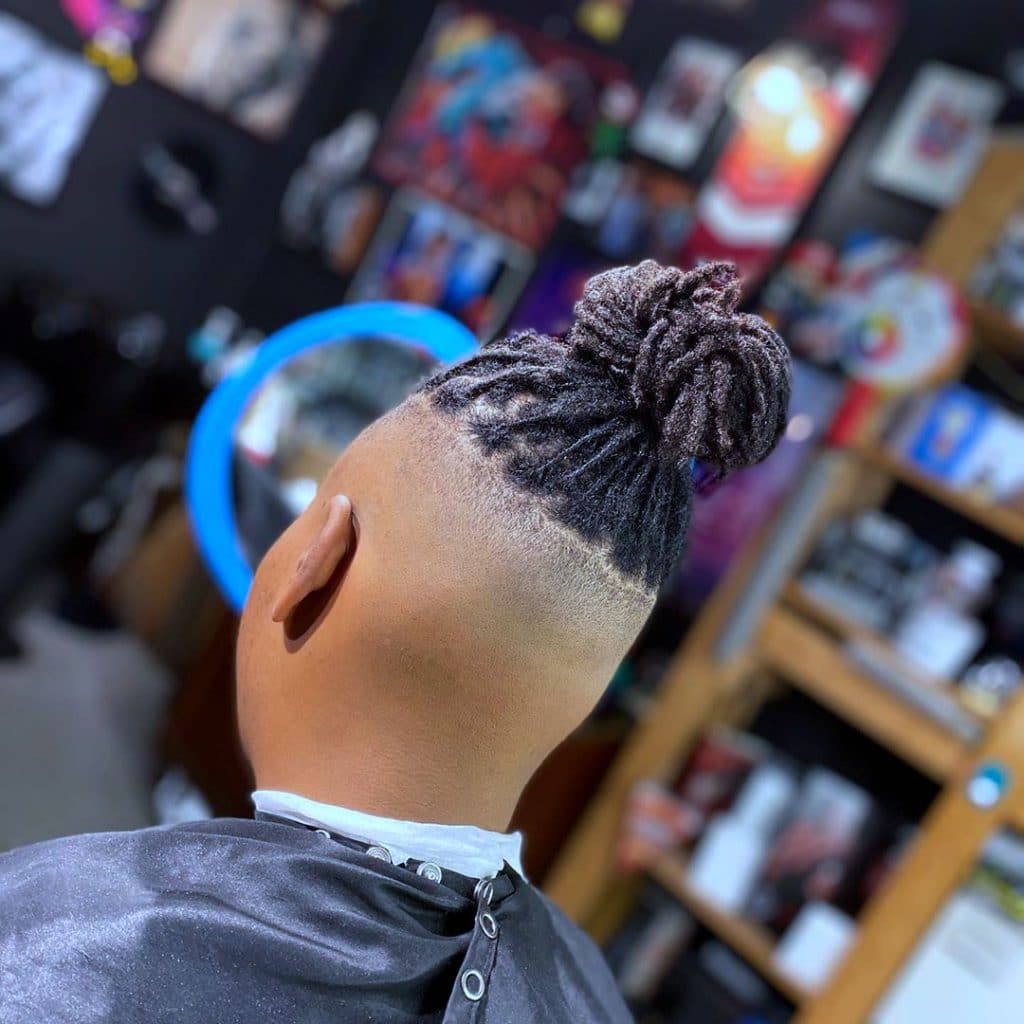 A cool dread lock man bun with the subtlest of fades. Now that is a precision cut by an experience professional.
31. High Top Fade + Afro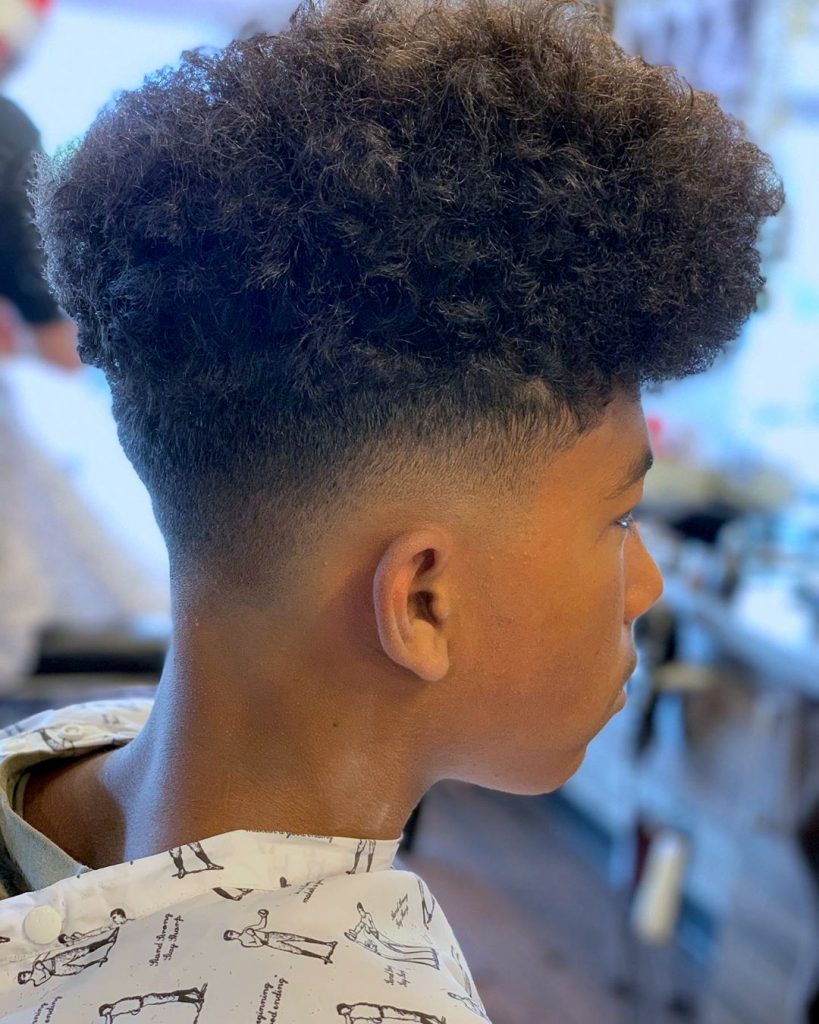 Cut and style hair up and out to achieve this fresh high top afro.
32. High Top Fade Hairstyles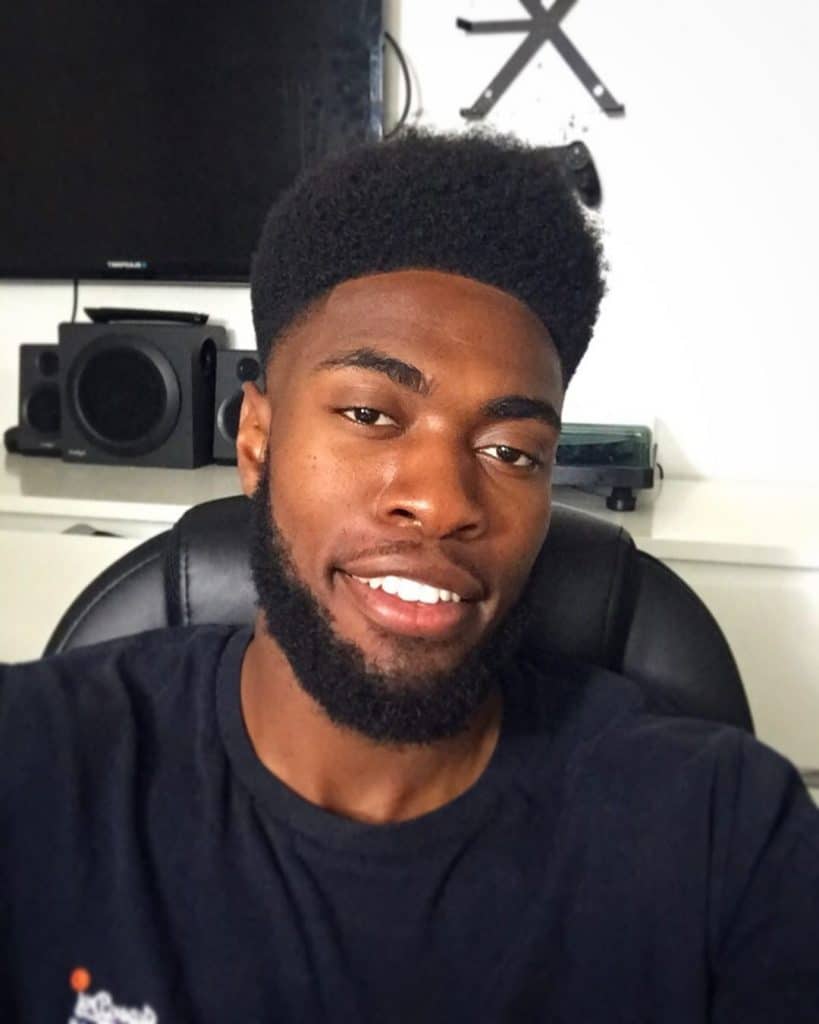 Sometimes it seems like the high top isn't an every day, every man's hairstyle but it is. Here's a regular guy with a fantastic look.
33. High Top Fade Haircut + Side Part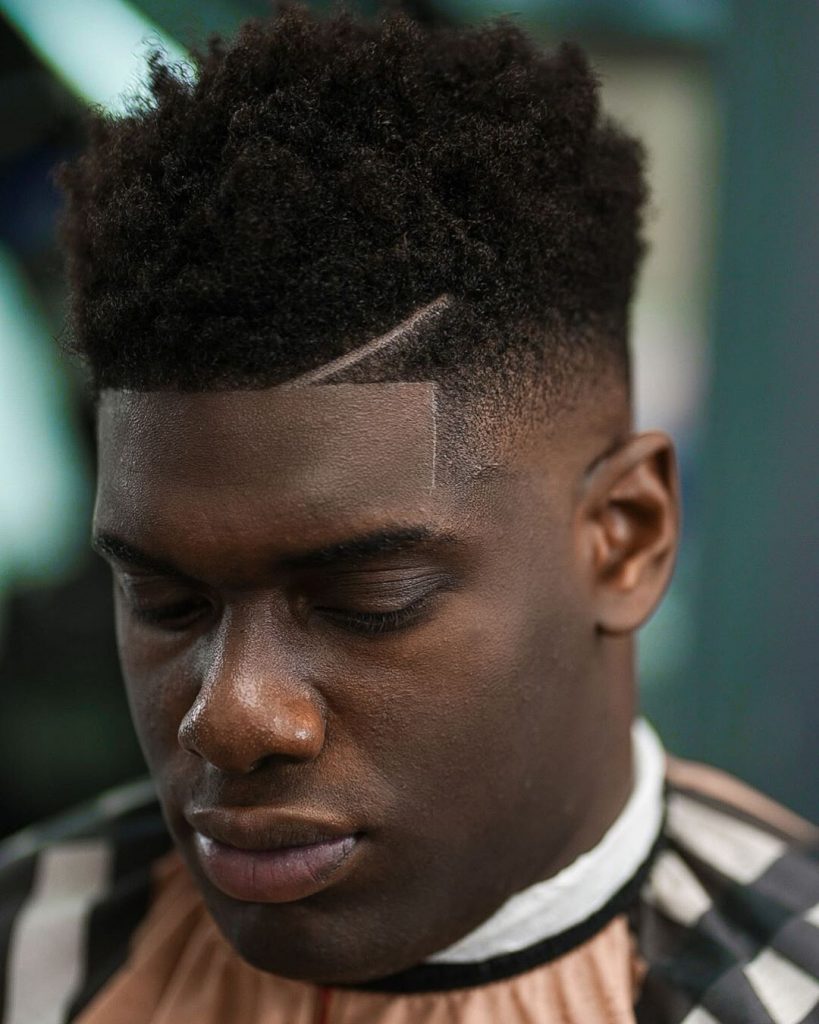 No big deal, it's just Carl Lawson, the Cincinnati Bengals defensive end. This curly high top has a half moon part and right angles.