The high top fade haircut, aka the hi-top, may have peaked in late 1980s and early 1990s but it is back. The cut has come a long way from Kid of Kid 'n Play's unforgettable look. A very cool looking fade haircut for men to get.
A version of the flat top, the high top haircut is all about the contrast between ultra short sides and lots of length on top. The sides are usually cut in some kind of fade. That can high or low, burst or drop, or whatever your personal preference is.
Curly or kinky hair gives the hi-top plenty of height. While this hairstyle is most frequently seen on black hair, anyone with very curly hair can get the look, as seen below. In contrast to the flat top, the edges of the high top have texture. That can be natural curls, twists or locks.
While the extra height won't work for guys with long faces, it will work for everyone else. The high top is especially flattering for round, square and oval face shapes but will also suit diamond and heart shapes.
Check out these five ways to wear the high top fade haircut.
1. High Top Fade with Part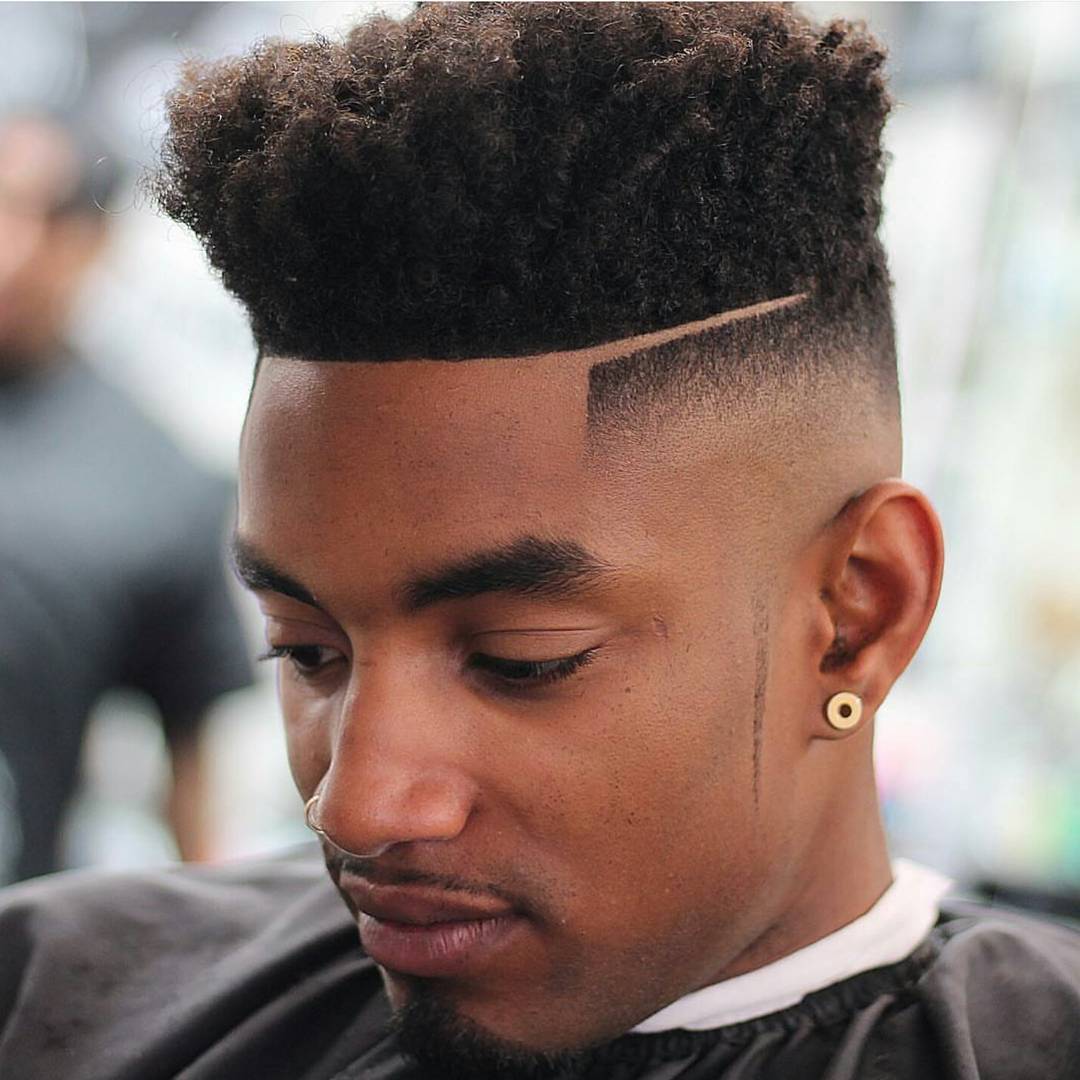 A shaved part extends the hairline and draws extra attention to the blurry fade. Other ways to add a part to a high to fade is with a curved line or a side part that cuts through long hair.
Anything can happen on top but hair is worn into a high top with curls provides a striking contrast against the hard line of the part.
2. High Top Fade With Curls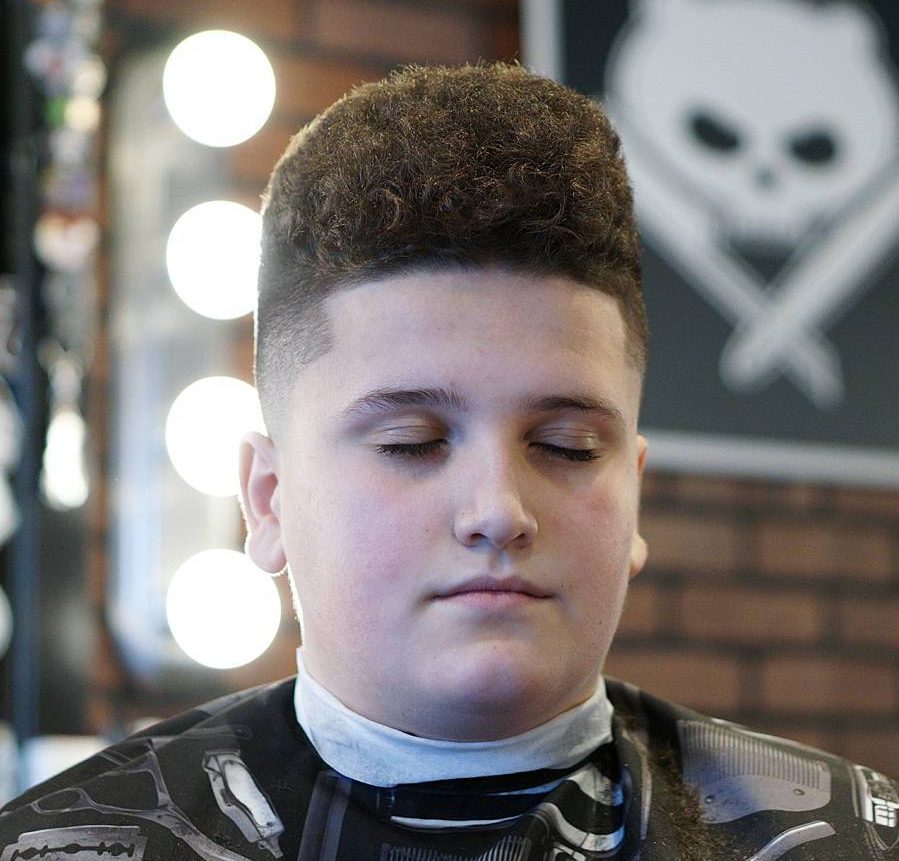 The high top is a cool cut for anyone with tight enough curls. This version features a rounded profile, line up and high fade with an emphasis on the temples.
3. Curly High Top Fade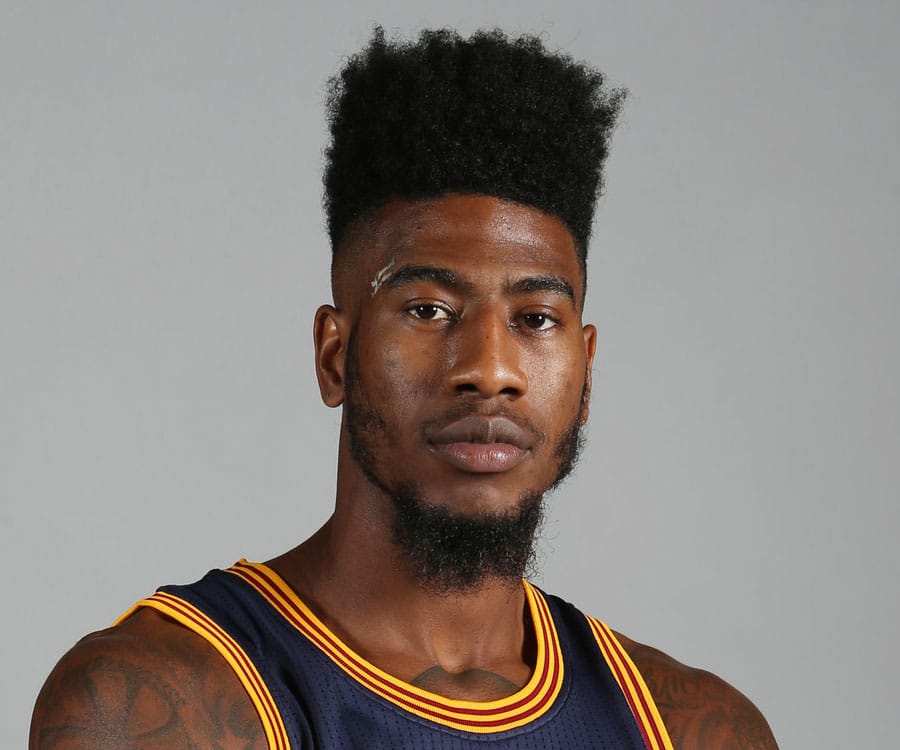 Cleveland Cavaliers guard Iman Shumpert is known for his hair almost as much for his defense. The edges of his ultra high top have natural curl instead of the shaved flat top. The high fade quickly tapers down to the skin.
While this look works without a beard, Shumpert's facial hair both reflects and balances out the look. The goatee is pretty much a smaller version of what's up top.
4. Nappy High Top Fade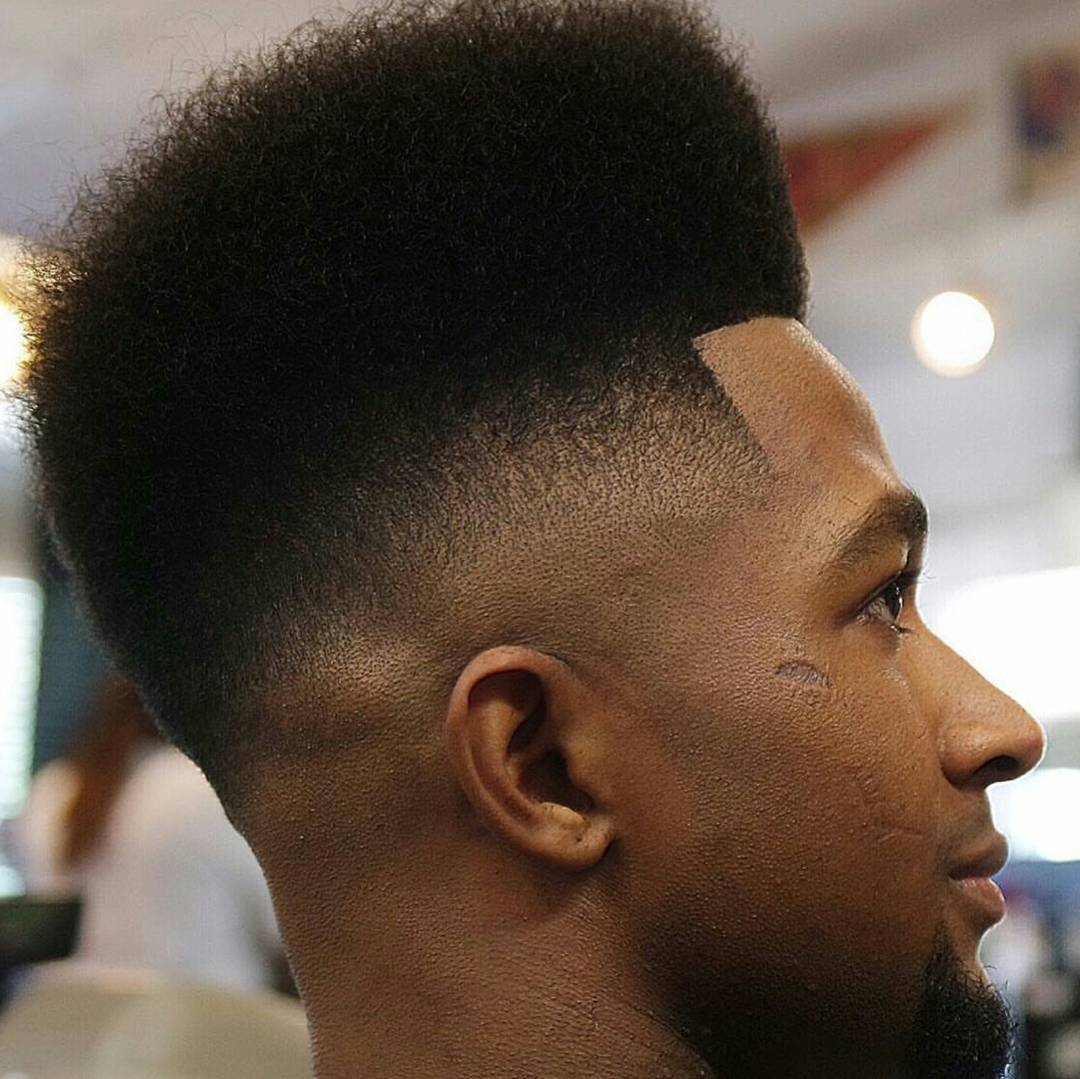 This fresh cut demonstrates the unique qualities of Afro-textured hair through defined height and soft edges that give a slight halo of kinky hair. The drop fade goes from high to low, raising the natural hairline a couple of inches.
5. High Top Fade With Dreads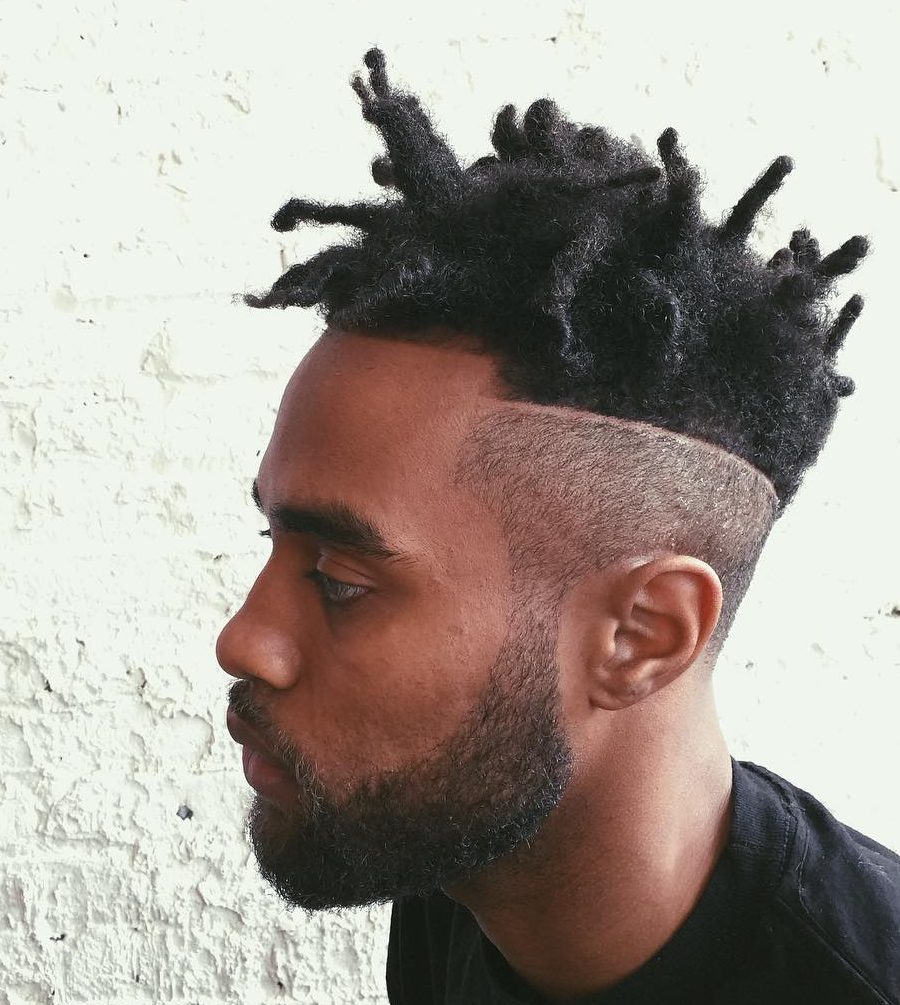 DangCutsHair
For something totally different, rock the hi-top with locks. Medium length dreads look great worn loose but longer hair could also be tied back into a ponytail or man bun. This style would also look great with braids.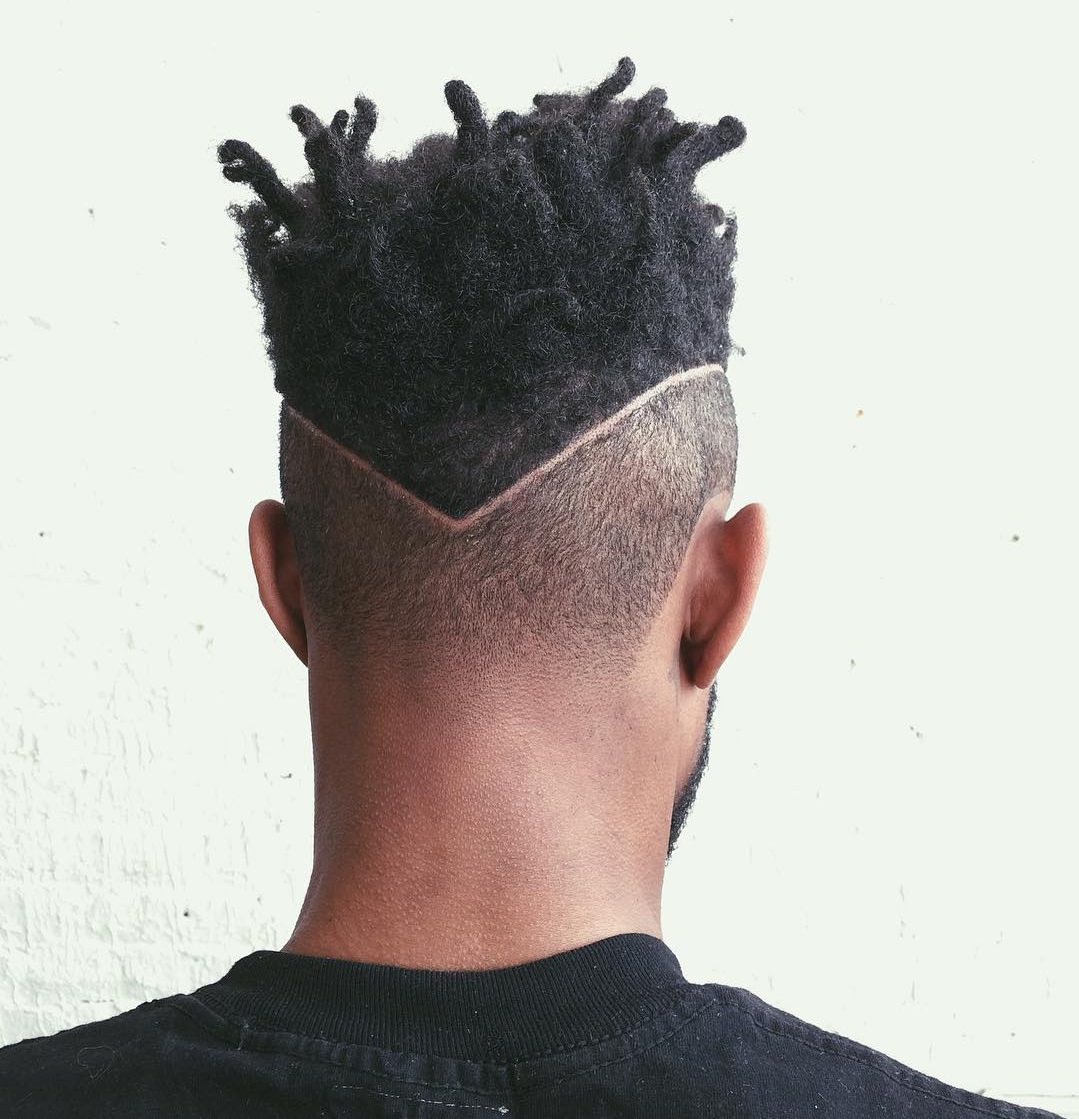 And instead of the usual fade, try this V-cut design outlined with a surgical line. The neckline fades down to the skin with a quick taper that looks good growing out. The V-cut works with any hairstyle.
---
Are you using a premium hair pomade?
These are the top 10 hair pomades that we recommend for top value.
Try one of these top pomades for consistently amazing hairstyles!
---