The most popular hipster haircuts for men build on old favorites with new trends. Most of these haircuts for men have their roots in classic men's hair styles but add modern finishes.
Some of the most popular styles are side parts, slick backs, fade haircuts, undercuts, tapers and a few short haircuts too.
Facial hair is another definitive feature of hipster hair. If you have the facial hair but nothing else, grow out that beard and shave the head. A handlebar mustache is also a definite hipster look.
Check out these fresh hipster styles we are seeing in the barbershops right now.
1. Dapper Retro Style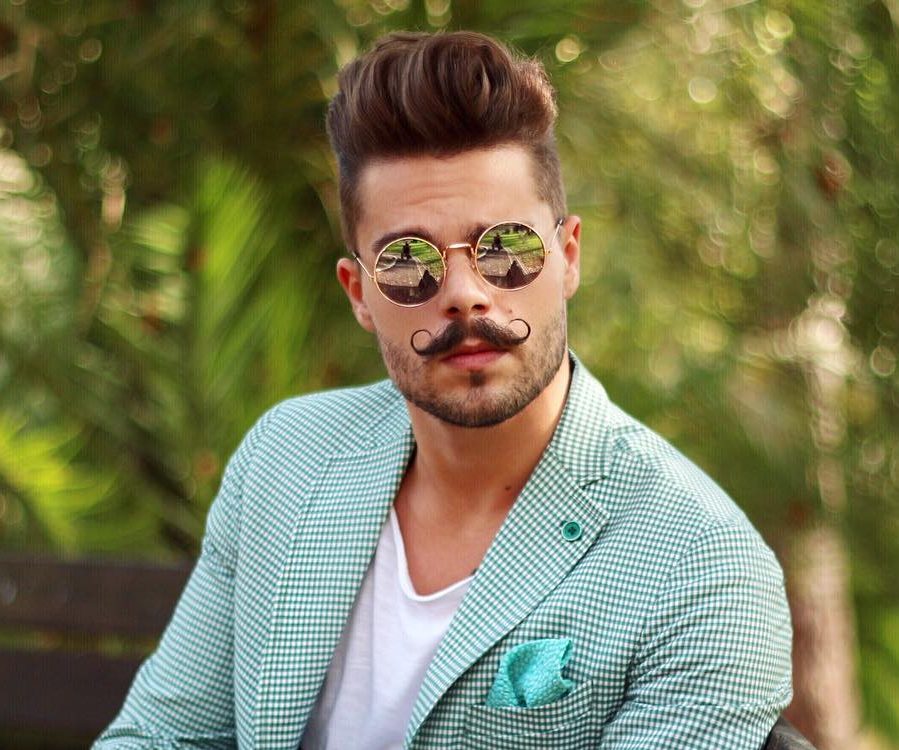 Many hipster styles reinvent past looks. This dapper gentleman is a modern dandy with a textured pomp and waxed mustache.
2. Slick Back + Full Beard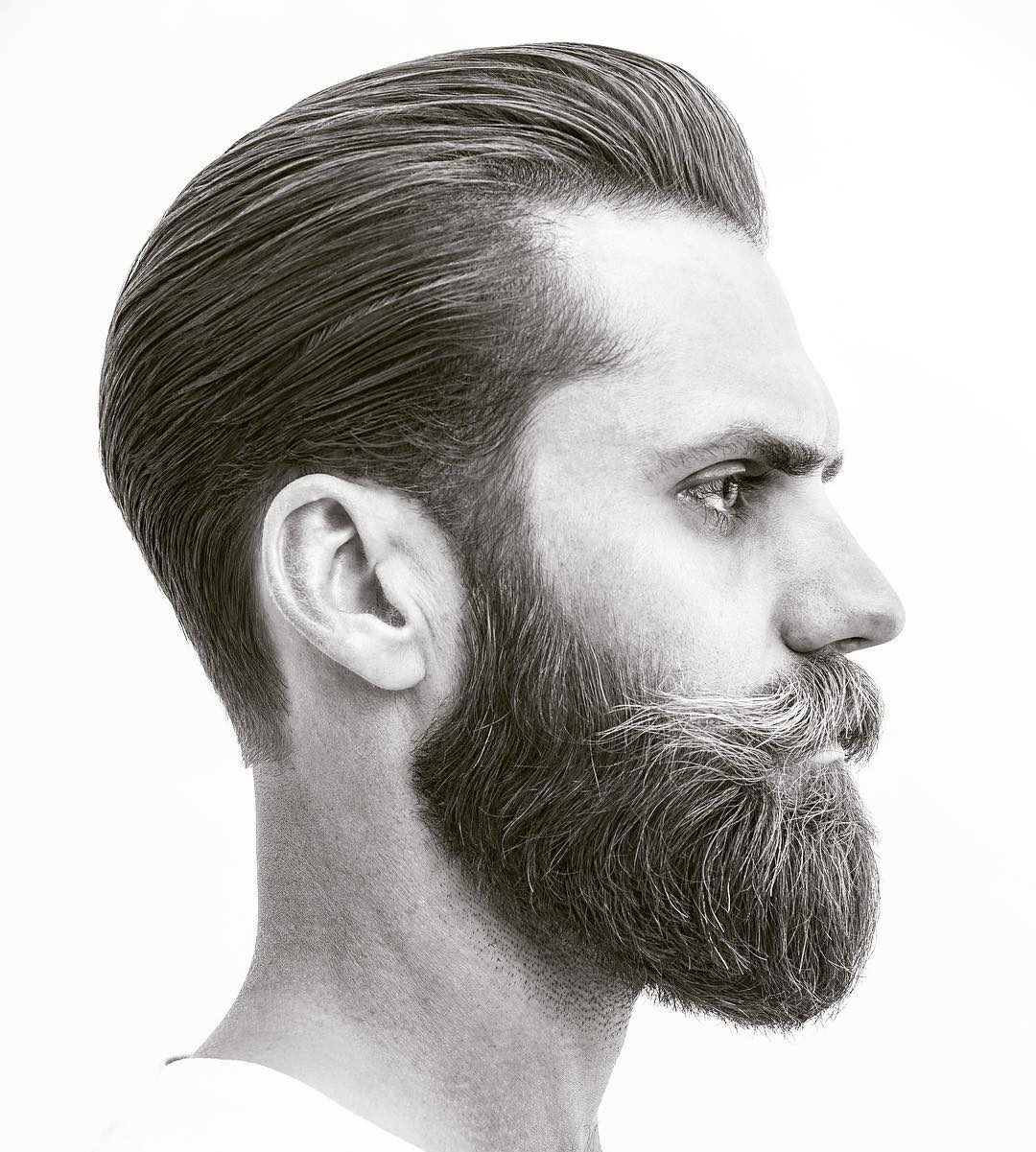 This tapered slick back with a full beard is the quintessential men's hipster haircut because it looks good.
3. Dry Slick Back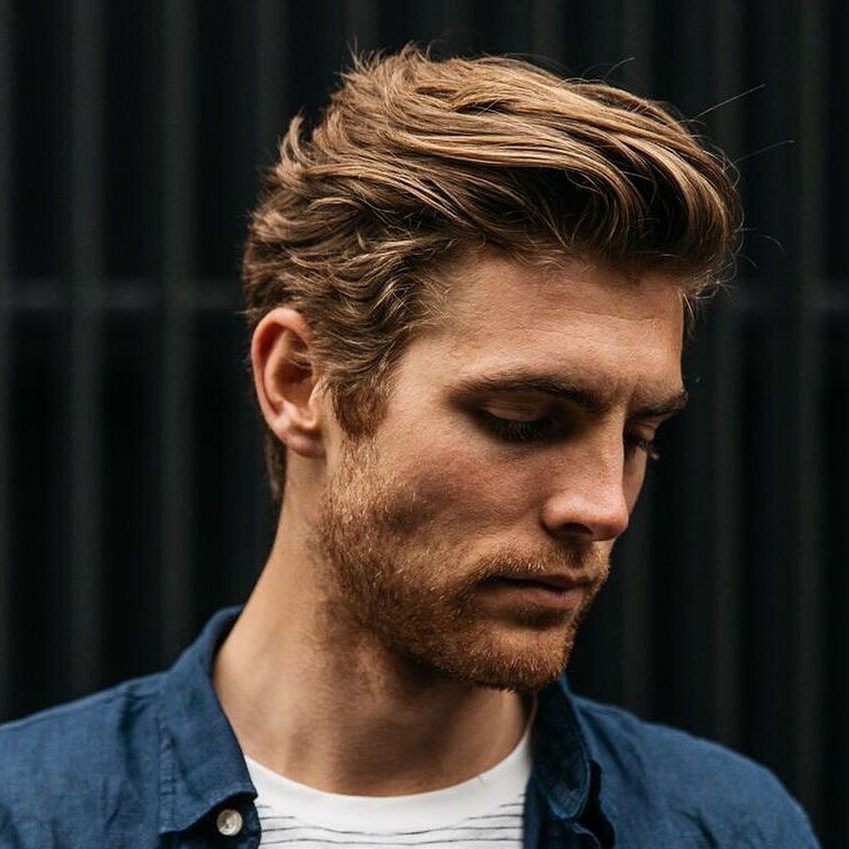 Slicked back styles have been hipster favorites since the beginning. Now hairstyles are longer and looser with a matte finish.
4. Textured Pomp Fade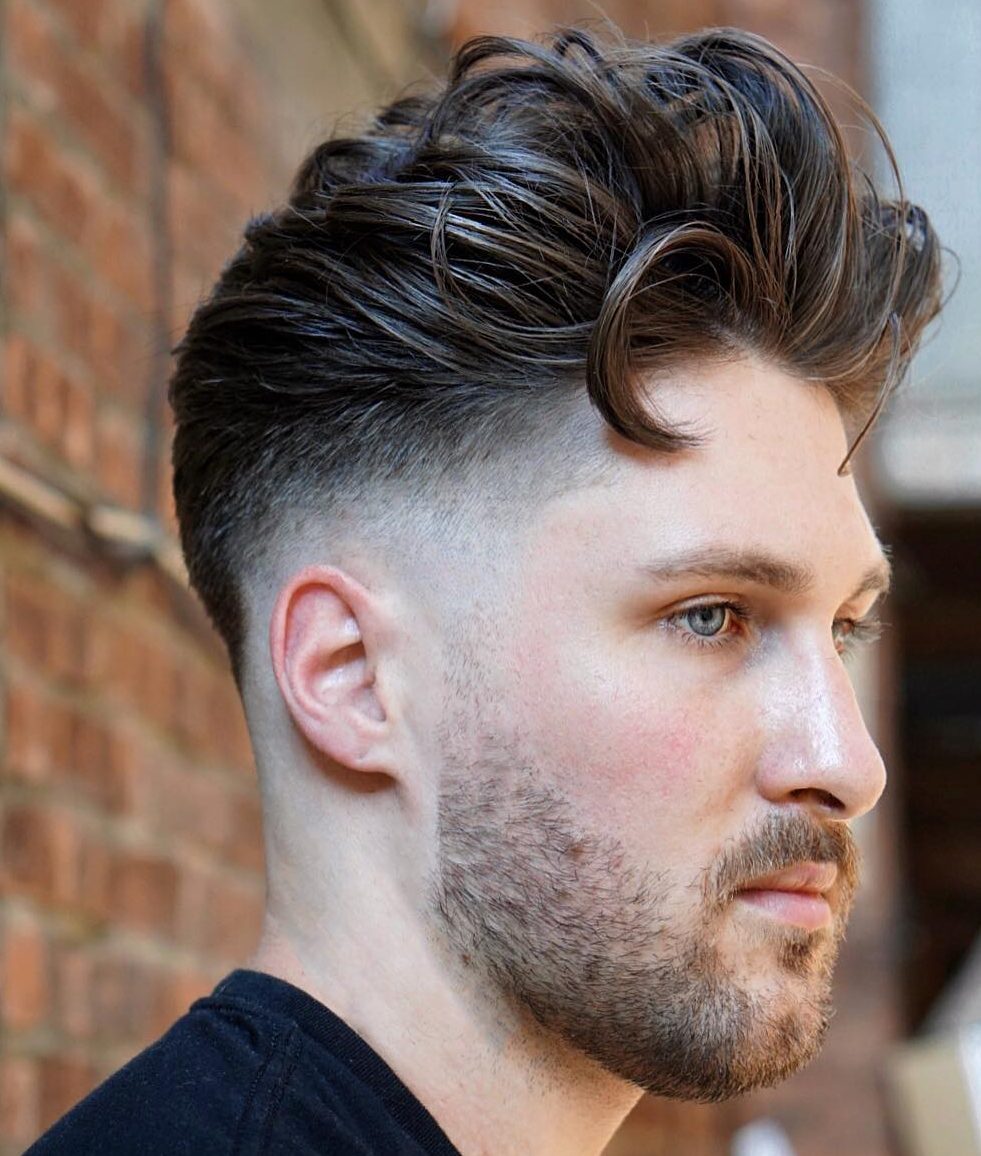 The pomp is a high volume slick back that is embraced by all kinds of styles because it looks so good. Add some tousled texture and height to update the look.
5. Medium Length Hipster Haircuts for Guys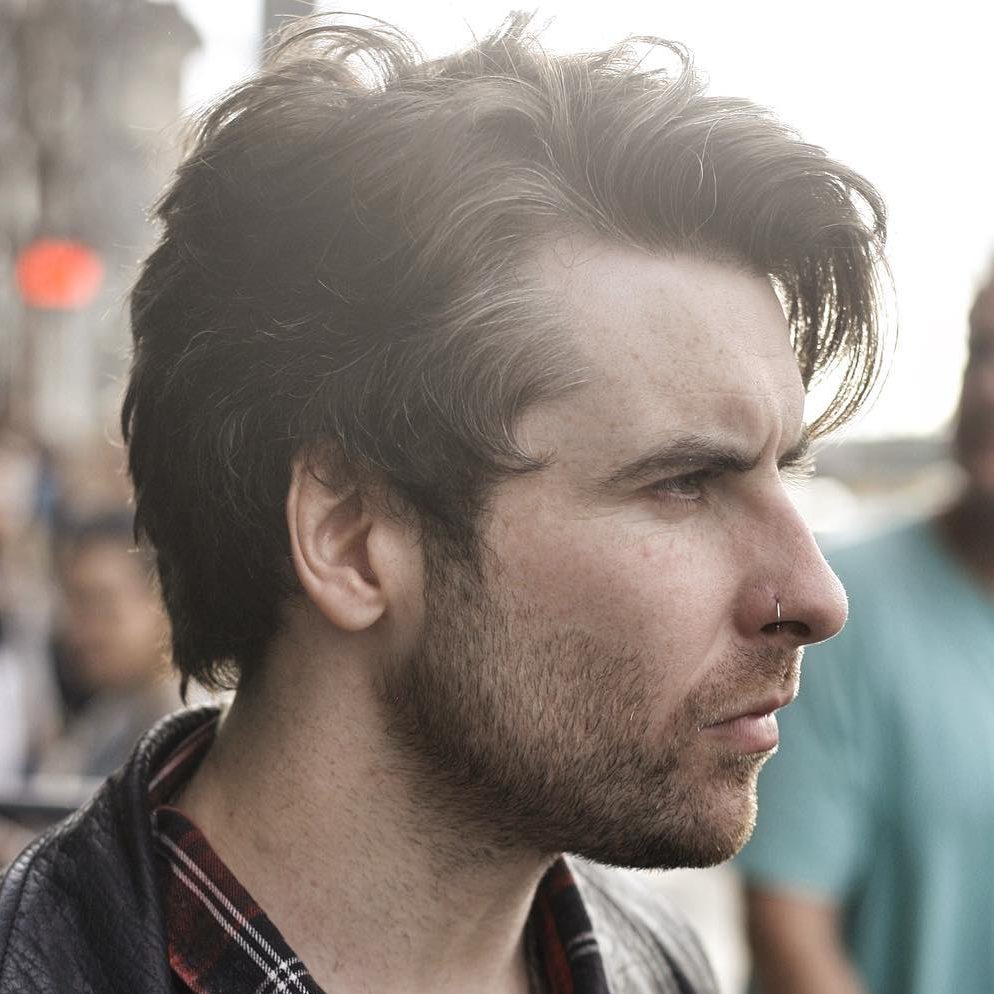 The taper haircut trend has some roots in hipster style. This clipper-free haircut is layered to work with a natural wave and require minimal styling.
6. Wavy Side Part + V-Shaped Neck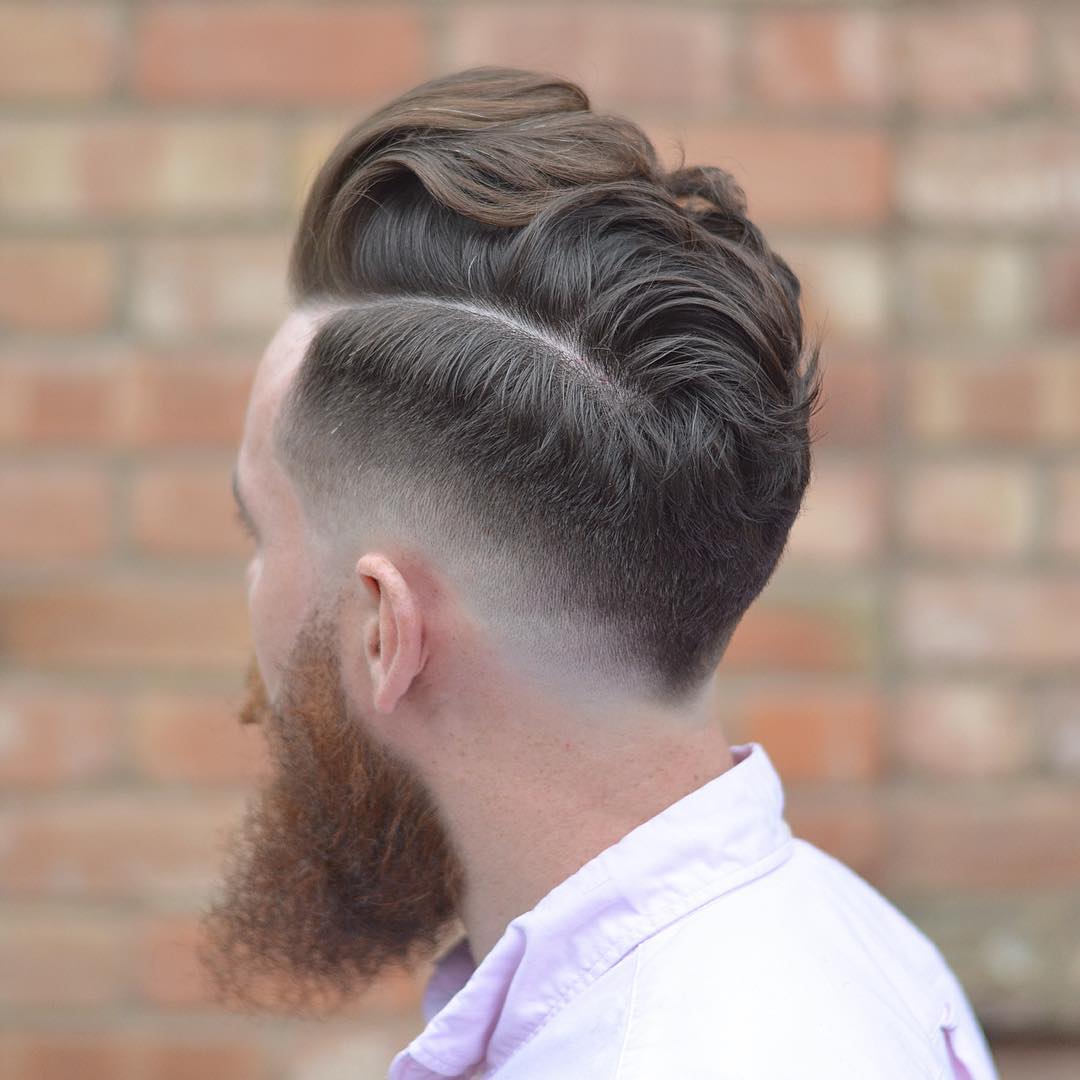 A fade that ends with a V-shaped neck and ample wave on top take this side part to the next level.
7. Taper Haircut for Curly Hair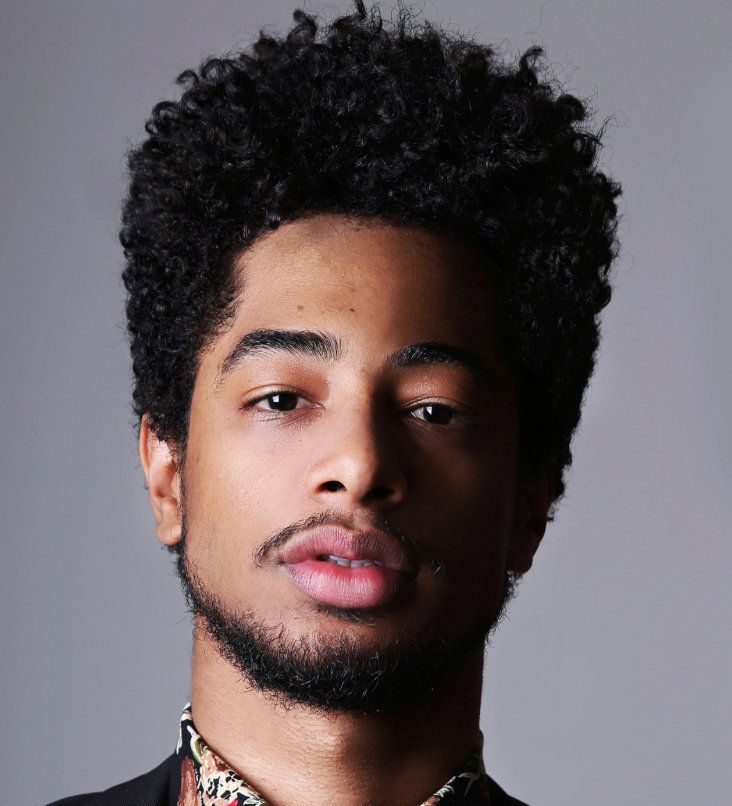 Hipster haircuts for black guys are also built on the classics. A high top, flat top or afro will work but this scissor cut, medium length cut has a fresh profile and modern finish.
8. Crop with Jagged Fringe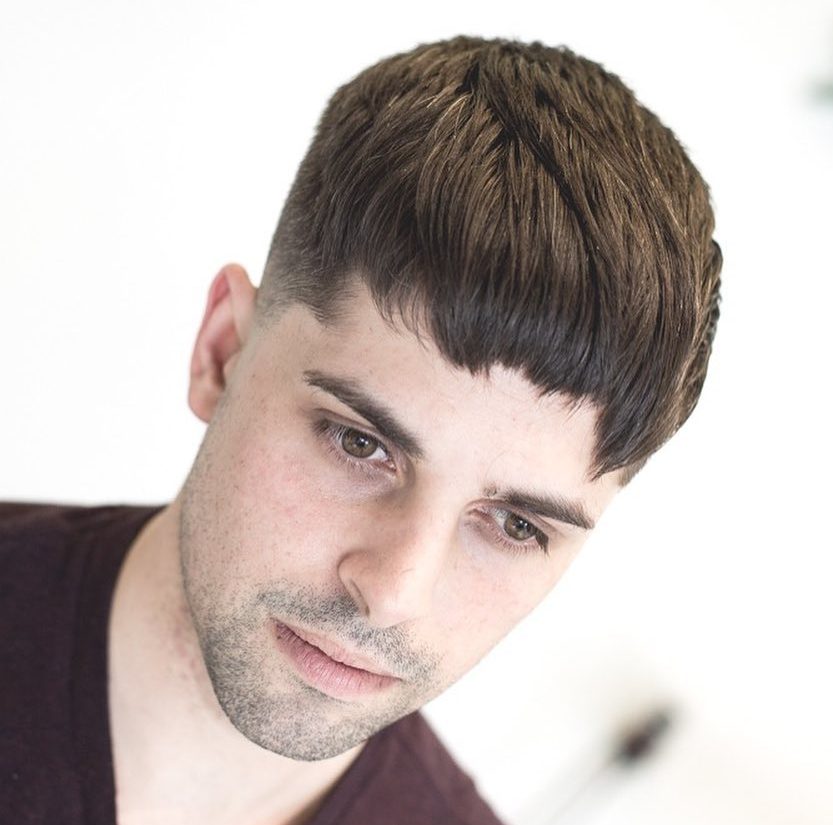 The textured crop is a major trend for men this year. Forward fringe in a jagged line is just one way to get the look.
9. High Fade Hipster Haircut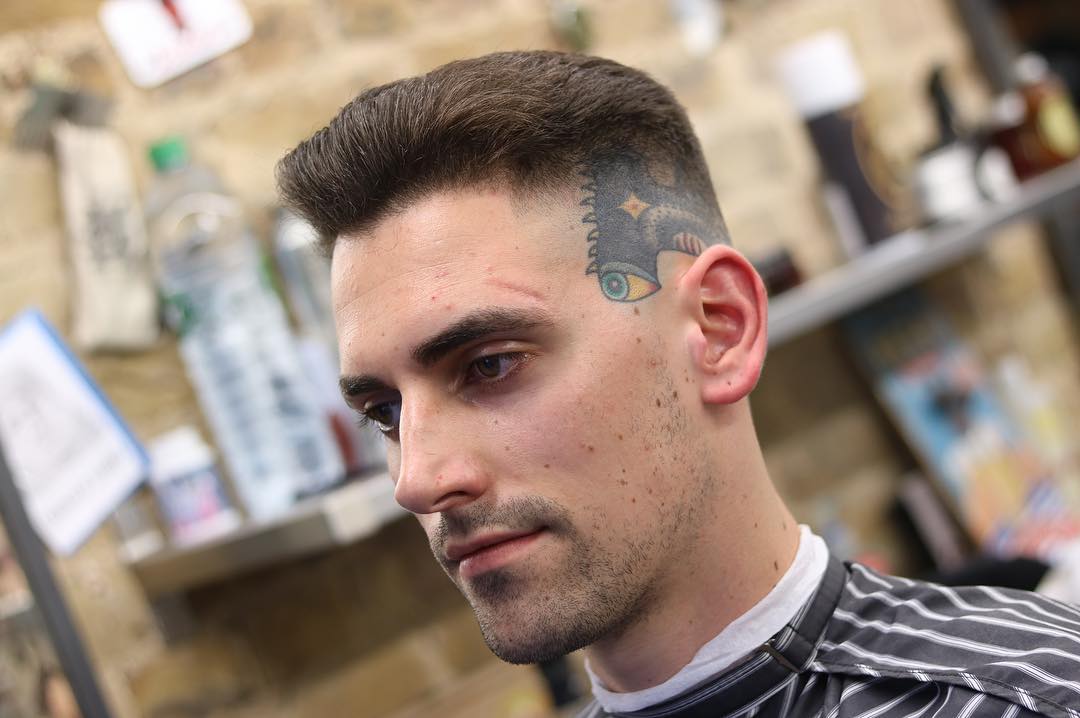 Not all hipster haircuts for guys are medium length or long. This short slick back fits the bill, especially because the high fade reveals ink.
10. High and Tight + Beard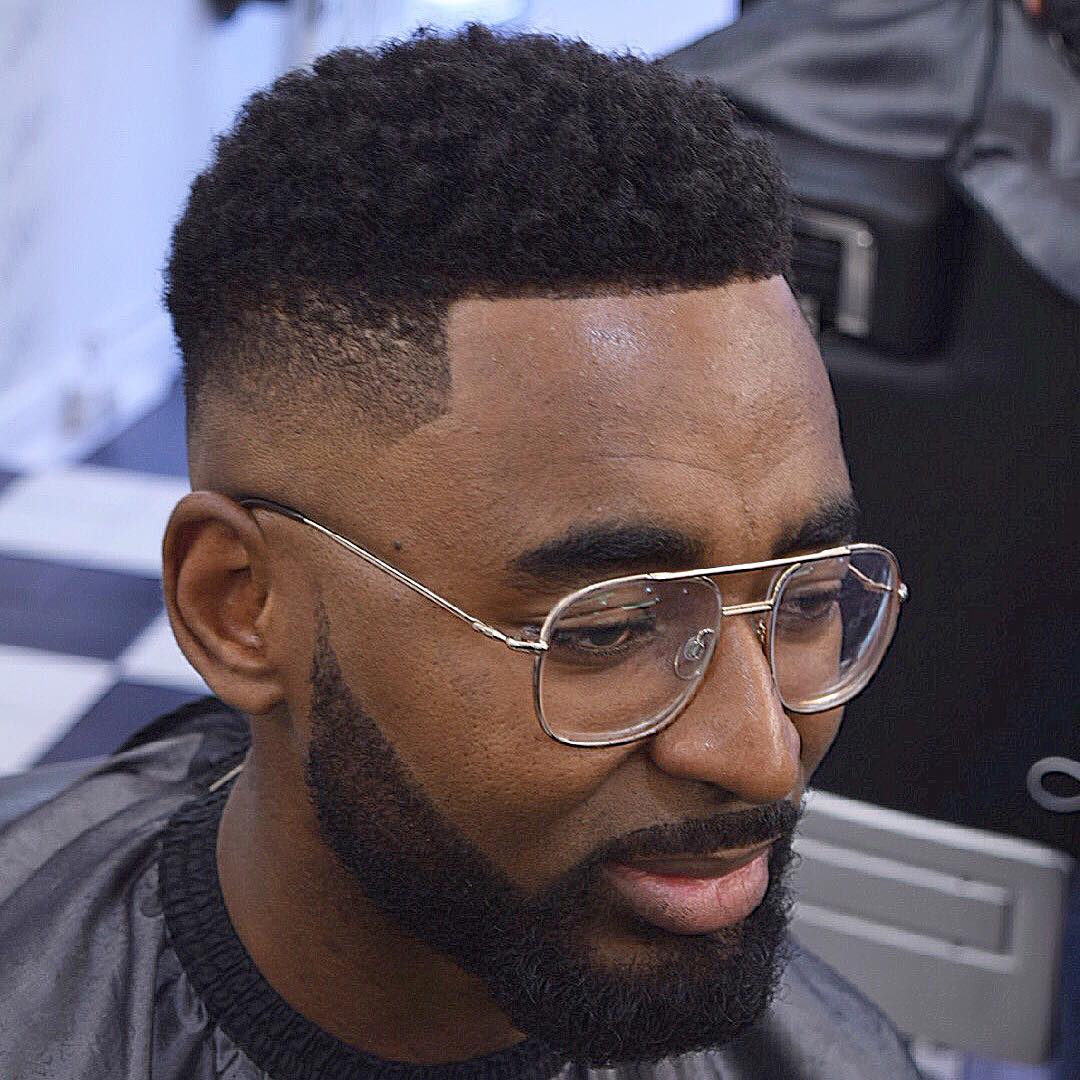 This fade haircut with curls on top is one of the most popular and flattering haircuts for black men. A beard and retro glasses give some hipster finishing touches.
11. Spiky Hair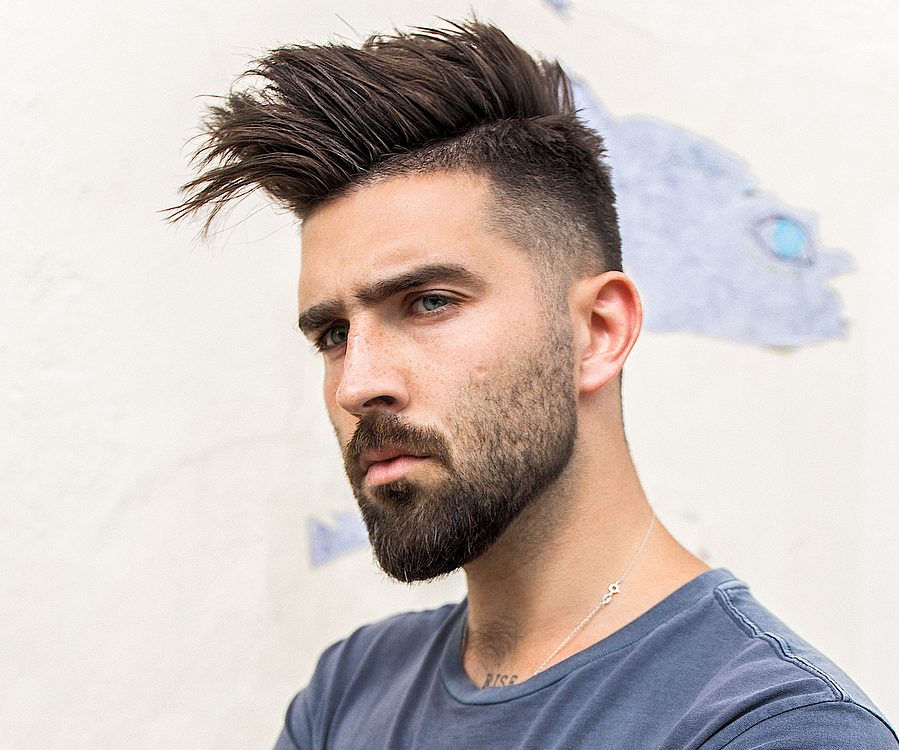 Creativity and individuality should be a part of any man's style. Model Chris John Millington is known for his hipster look complete with a full beard and tattoos. Lately his hair is cut shorter and styled with spikes.
12. Classic Hairstyles for Hipster Men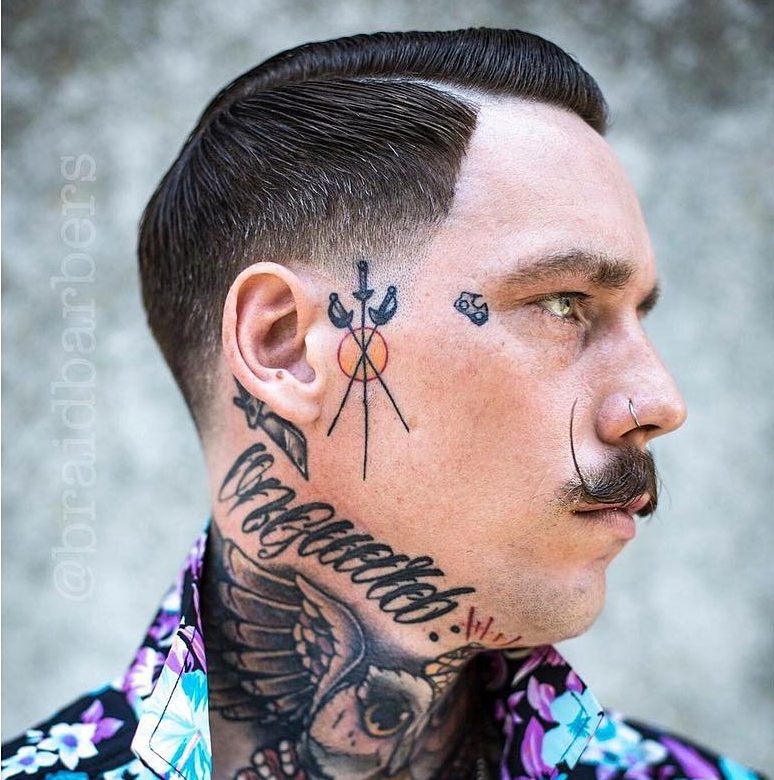 Classic hairstyles, traditional tattoos and retro facial hair are also hallmarks of hipster style. Embracing the vintage or modern is up to you.
13. Side Part Hairstyle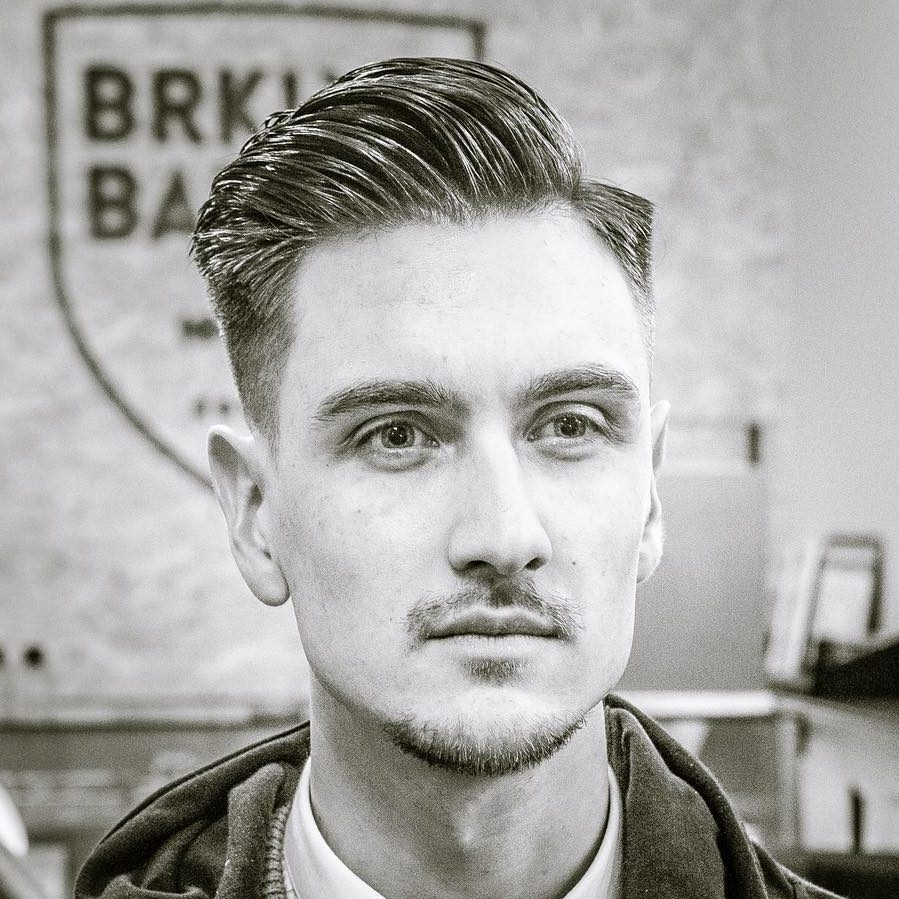 This modern side part hairstyle features a part for over to one side and a high fade.
14. Diagonal Part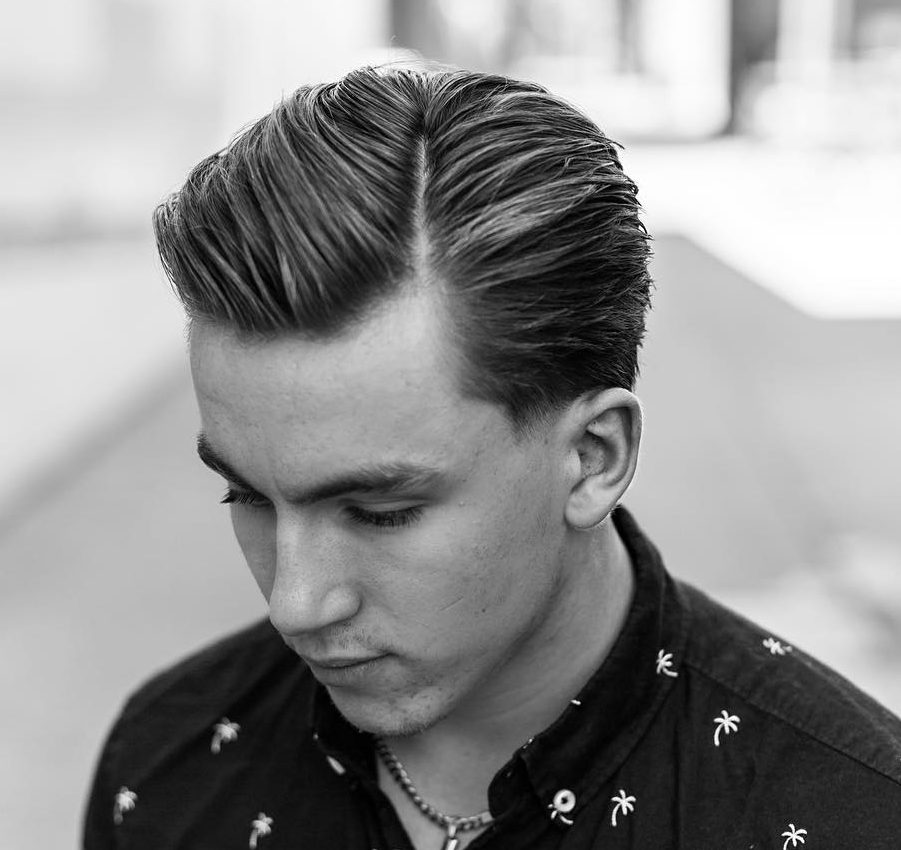 Another way to get a unique hipster hairstyle for men is part hair on the diagonal instead of straight back.
15. Undercut Fade Hairstyle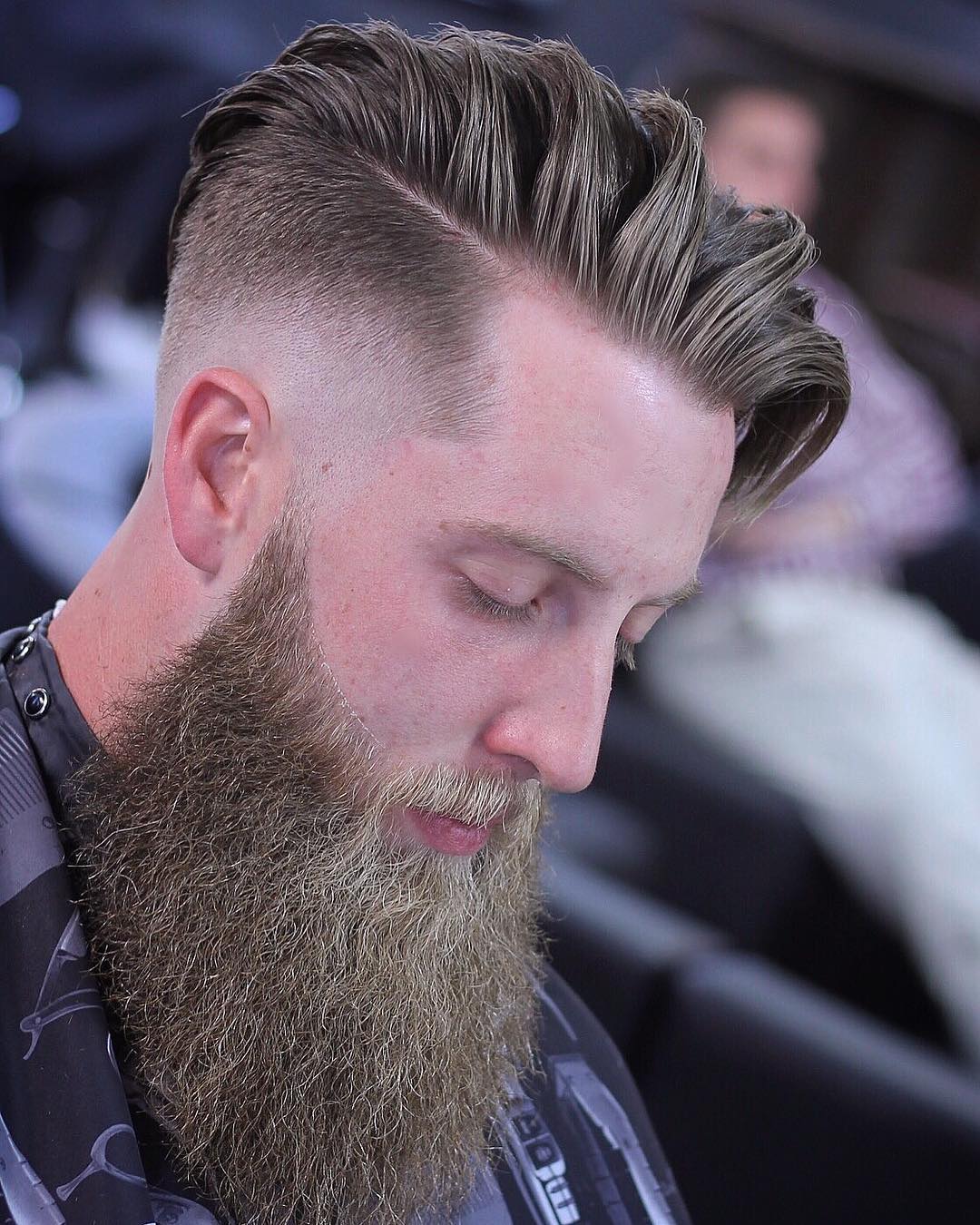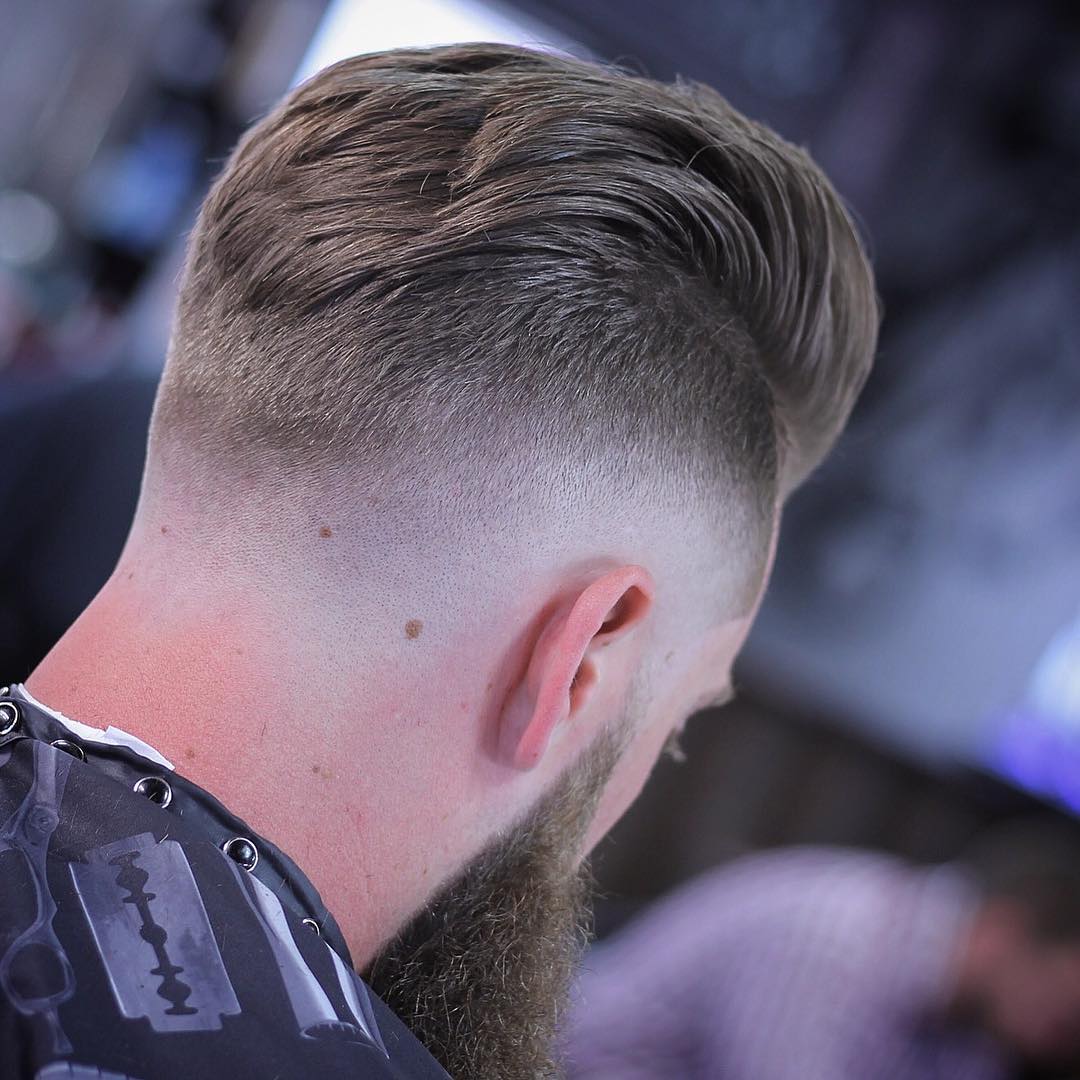 This undercut fade hairstyle is another very popular men's hipster haircut. The long on top style and full facial hair contrast dramatically with shaved sides. Slick it back or wear it over to one side like above.
16. Taper + Side Part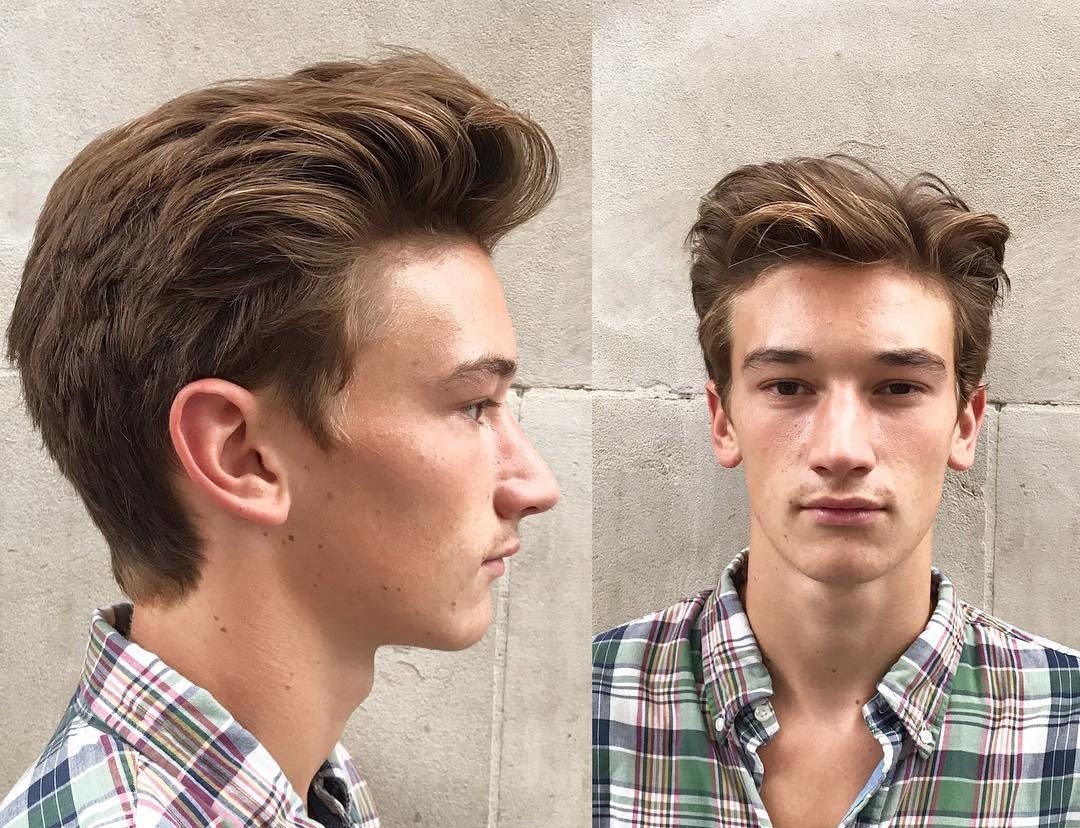 These medium length hipster haircuts work for boys too. Taper haircuts can go longer between trims than shorter styles and are easy to style with a touch of product worked through hair with fingers.
17. Taper Haircut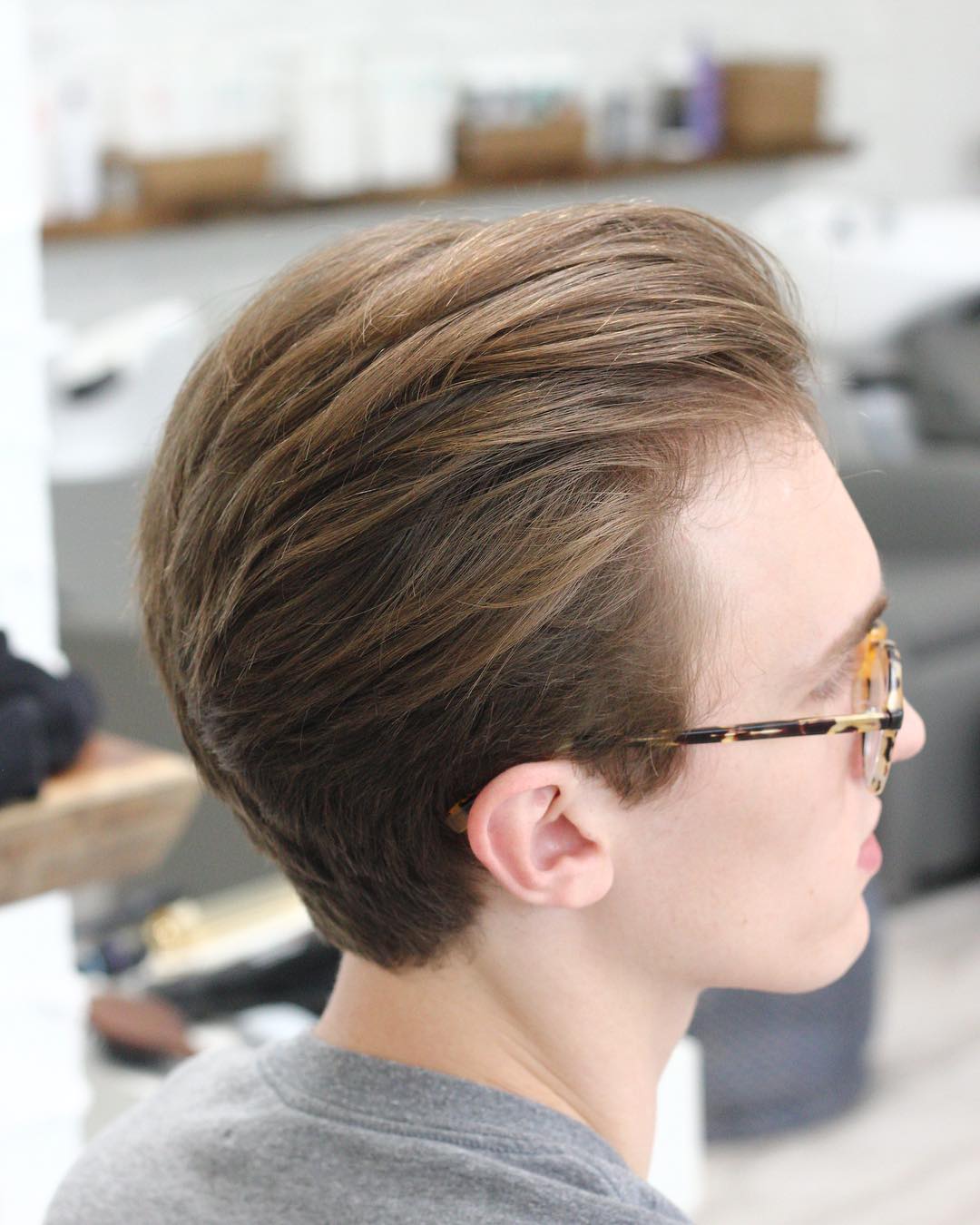 Medium length hair is so clean cut when slicked back with a comb but can also be worn with lots of texture and styled with fingers.
18. Chin Length Hair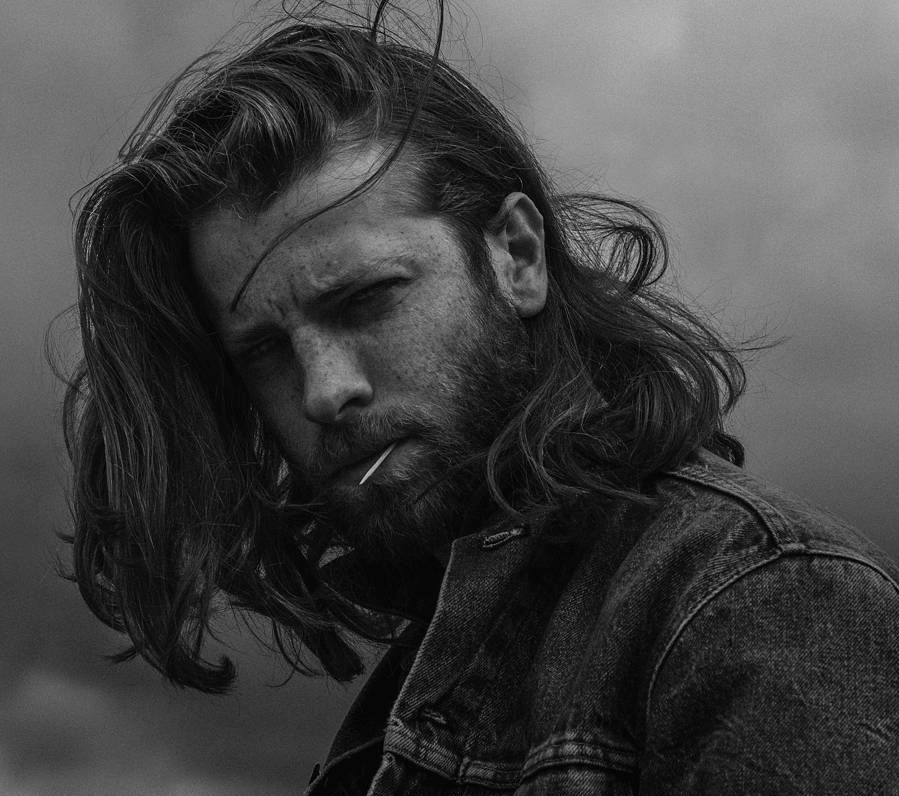 Longer styles are hipster cool whether worn down or in a man bun.
19. Samurai Bun + Bald Fade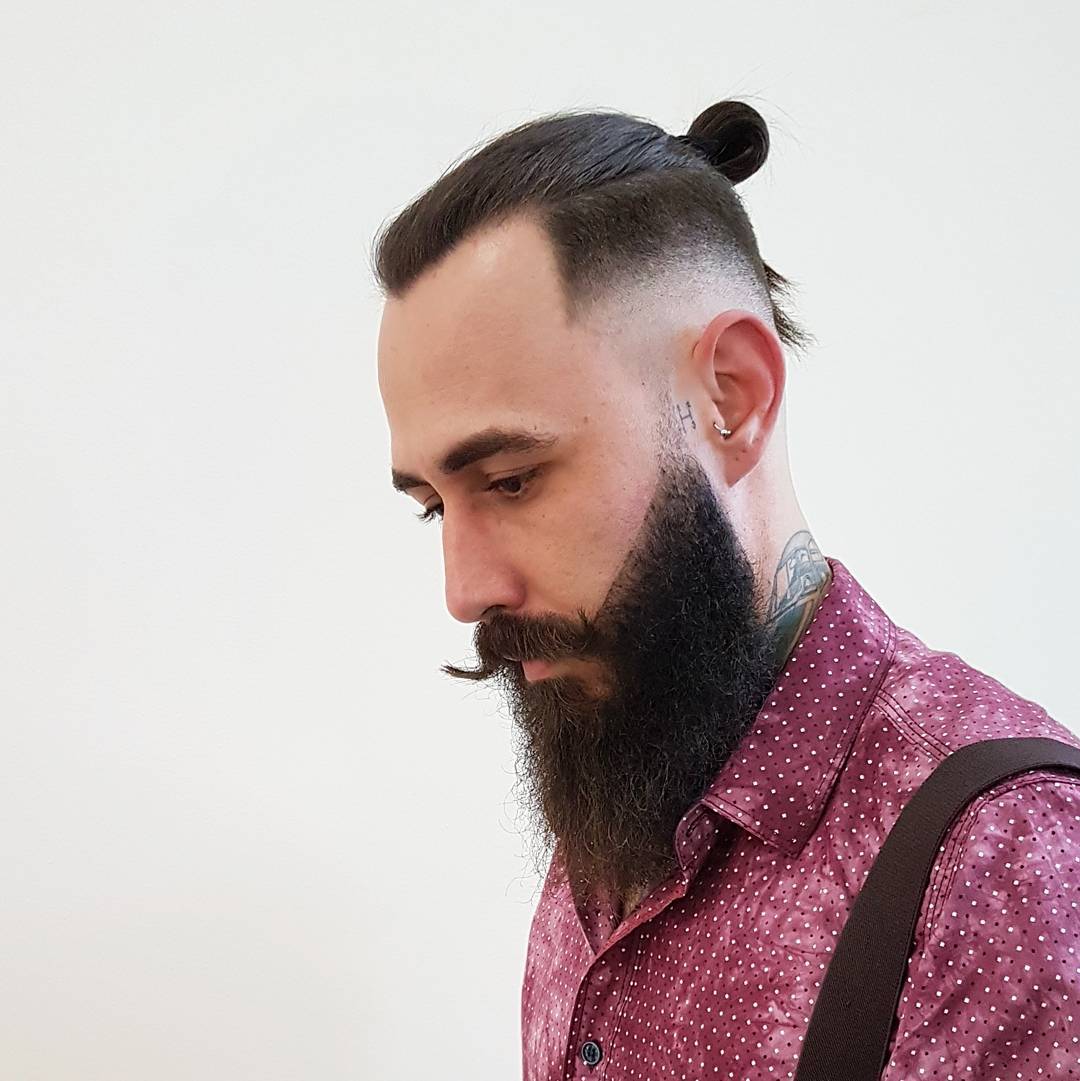 This dapper look has lots going on with long hair pulled up into a man bun, a high fade that goes down to the skin down low and a full beard topped off with a waxed mustache.
20. Man Bun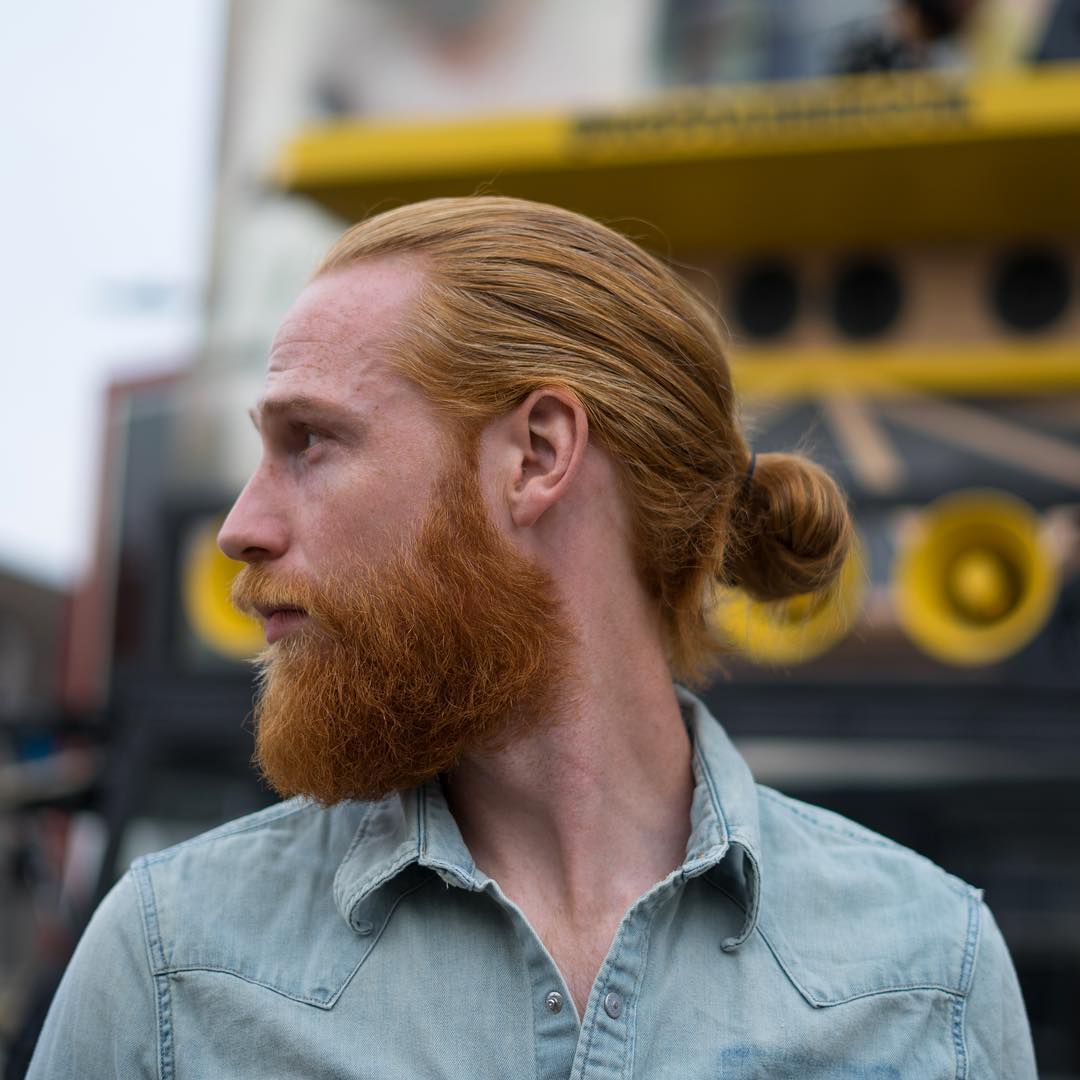 Model Gwilym Pugh is a dapper guy on and off the job. This casual man bun has plenty of style.
21. Comb Over + Beard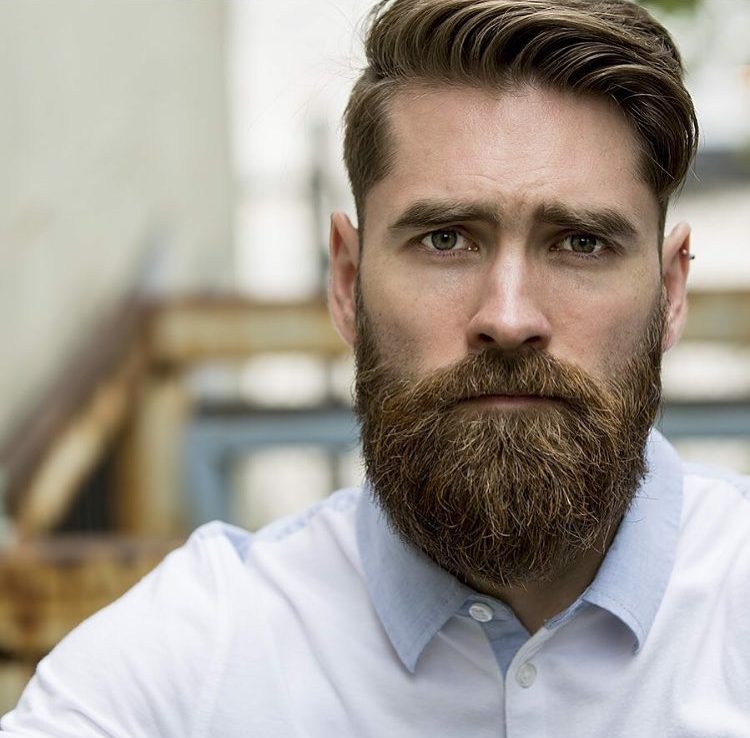 A beard gives a hipster touch to most looks, even this button down with a textured comb over on top.
22. Full Beard + Handlebar Mustache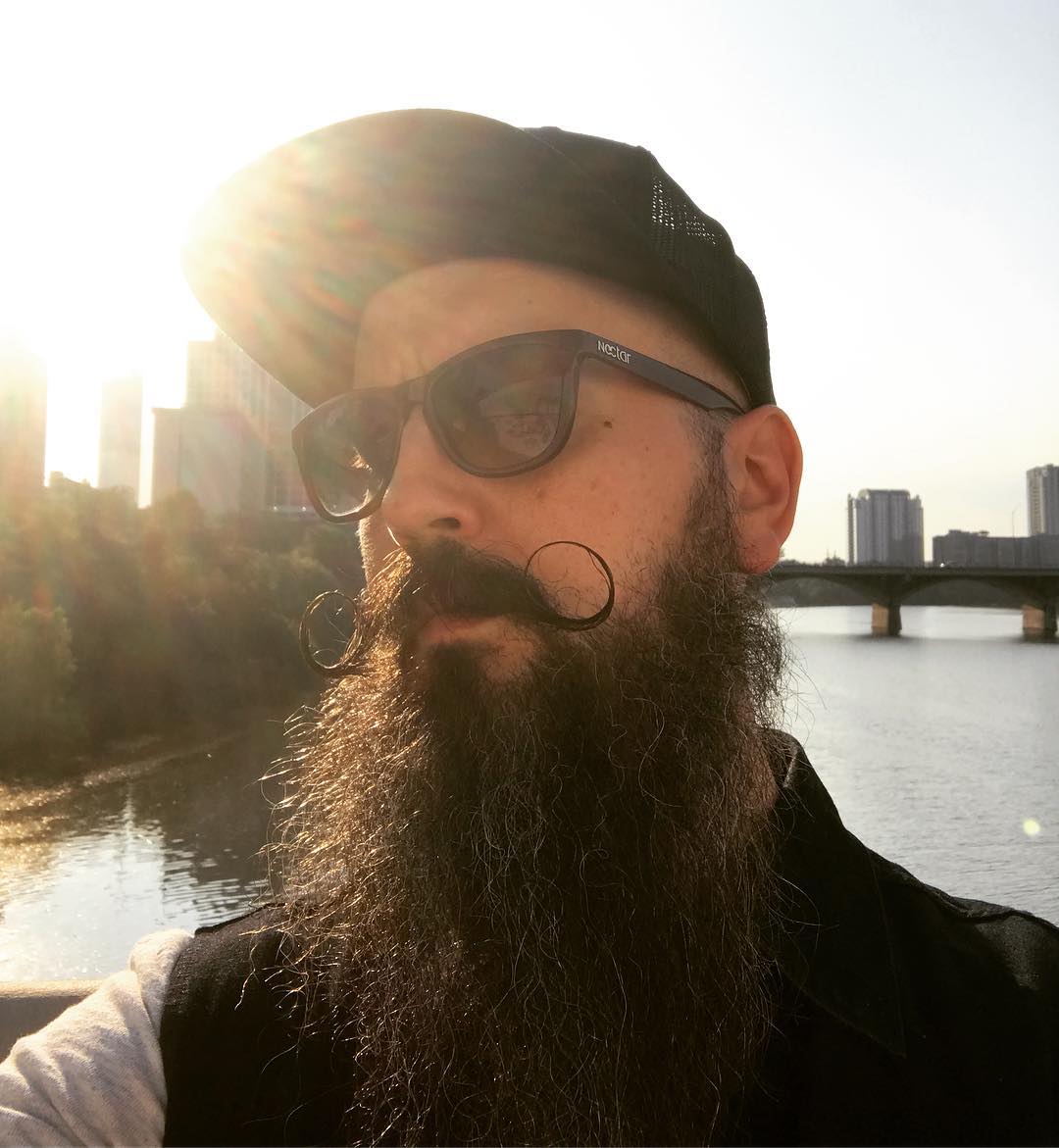 This full beard with a waxed handlebar mustache doesn't even need hair on top.