The line up (aka the edge up or shape up) creates a straight or angular hairline with a straight razor or T-shaped clippers. The hairline isn't the only hair that can defy nature though. A shape up that continues form the side burns to the beard takes this precision cut to the next level.
Barber Luis Fontanez has some skills to create this fresh and crispy cut. Now this is how to line up a beard. In contrast to the lines and arcs of the face, the rest of this cut ends in a blurry fade.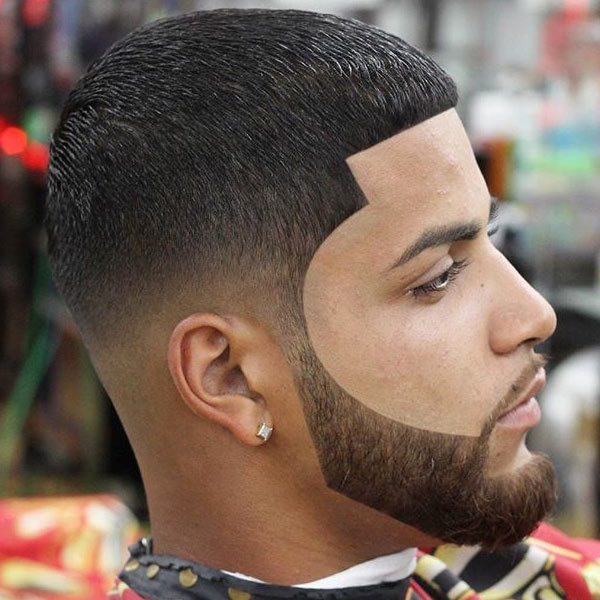 Of course, hair grows fast and you can maintain the look at home. It's much easier to keep up the edges than create them. The most precision tool to use use a straight razor or razor blade. Then it's as simple as removing any stubble. To get the hang of using a razor, try it out on your arm or somewhere less visible first. While the razors are sharp, they really aren't difficult to use. If you don't want to do that, keep visiting the barber as fast as your hair grows.