Mustaches were cool long before Movember. Beards may be the facial hair of choice for this decade but it was all about masculine mustaches in the 1970s and 80s. And of course, most beards feature a mustache. If you want to rock a 'stache or add one to your beard, here's how to wear a handlebar mustache.
The mustache is named for the distinctive long and curved extremities that resemble the handlebars of a bicycle. Or as the Handlebar Club's qualifications for membership describes it, "a hirsute appendage of the upper lip and with graspable extremities."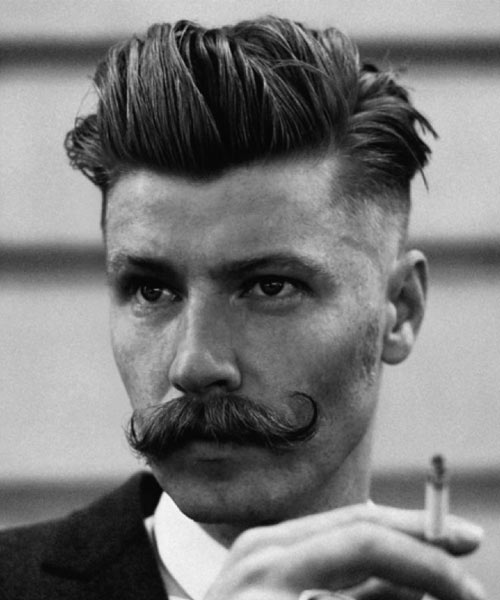 While it has recently been added to the hipster fashion file, the handlebar has a long history. The first evidence of this facial hair style goes as far back as the Iron Age, seen on statues of Celts. More recently, it was popular in 18th century Europe and late 19th century America. A few famed handlebar wearers include Wyatt Earp, Franz Ferdinand, and baseball player Rollie Fingers. This slick back hair with an undercut and swooping mustache looks as fashionable today as it did when this picture was taken.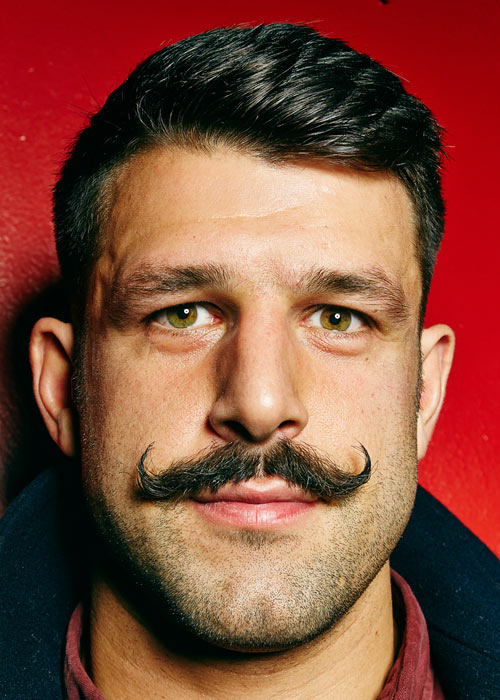 This shorter mustache is known as the petit handlebar. It has the same curved ends but less length. To get that iconic curls at the side, a mustache wax is required. Clubman is an easy to find brand that comes in neutral, black, and brown. There are also plenty of boutique waxes available online.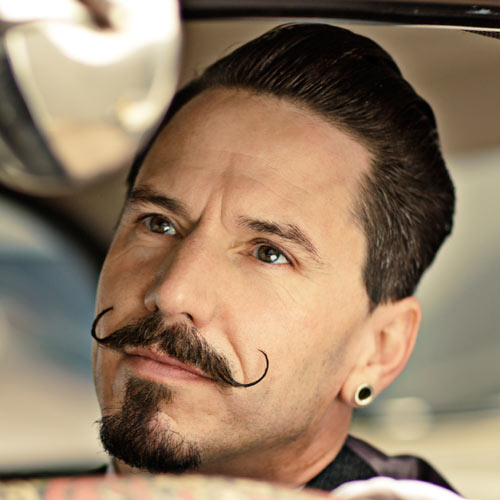 The handlebar mustache is easy to style. This version features short hair combed straight down over the lip and longer hair at the sides. To get the arched ends, rub a dab of wax between fingers and apply to the mustache. Twist or pinch ends together and pull into the desired shape. Finish with more wax if necessary.
The handlebar can be worn alone or with a goatee or beard of any length. Make the handlebar stand out against facial hair by growing it longer than surrounding hair or creating defined ends with wax.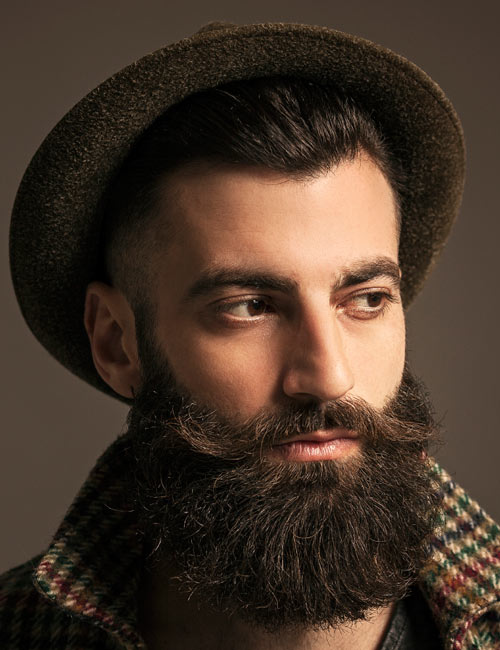 The handlebar can be styled without wax as well. This usually takes some length and training. Start by using wax to shape hair and it will eventually do so on it's own. Regular facial hair cleansing, conditioning, and combing also help maintain the ideal shape as well as soft and manageable hair.
For a bold statement, it's all about the handlebar mustache. Wear it on it's own or with a beard, with curled edges or long and bushy. It's a stand out look that will set you apart.