The Ivy League haircut, known also by the brand names of Princeton or Harvard Clip, is a short men's haircut with a part. It is a crew cut with hair long enough ton top to style with a side part.
In addition to being combed over to one side, the Ivy League can be styled with short bangs or brushed up into a short pompadour.
This preppy hairstyle can be worn short or even military short. While it's a retro cut, the classic look has never truly gone out of style. The cut gets longer or shorter but always looks good.
Check out these 5 ways to wear the Ivy League Haircut.
Original Ivy League Haircut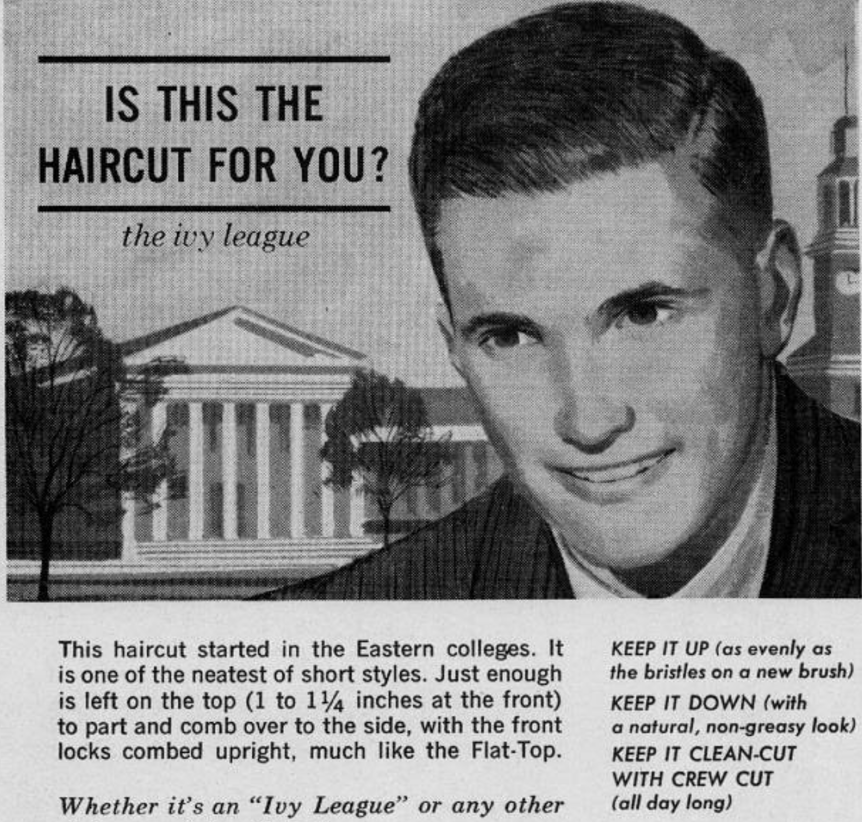 As seen in a 1961 Boys' Life magazine, this is the original Ivy League in a pomade ad. The style is clean cut and short, but just long enough to style.
 Crew Cut Hairstyles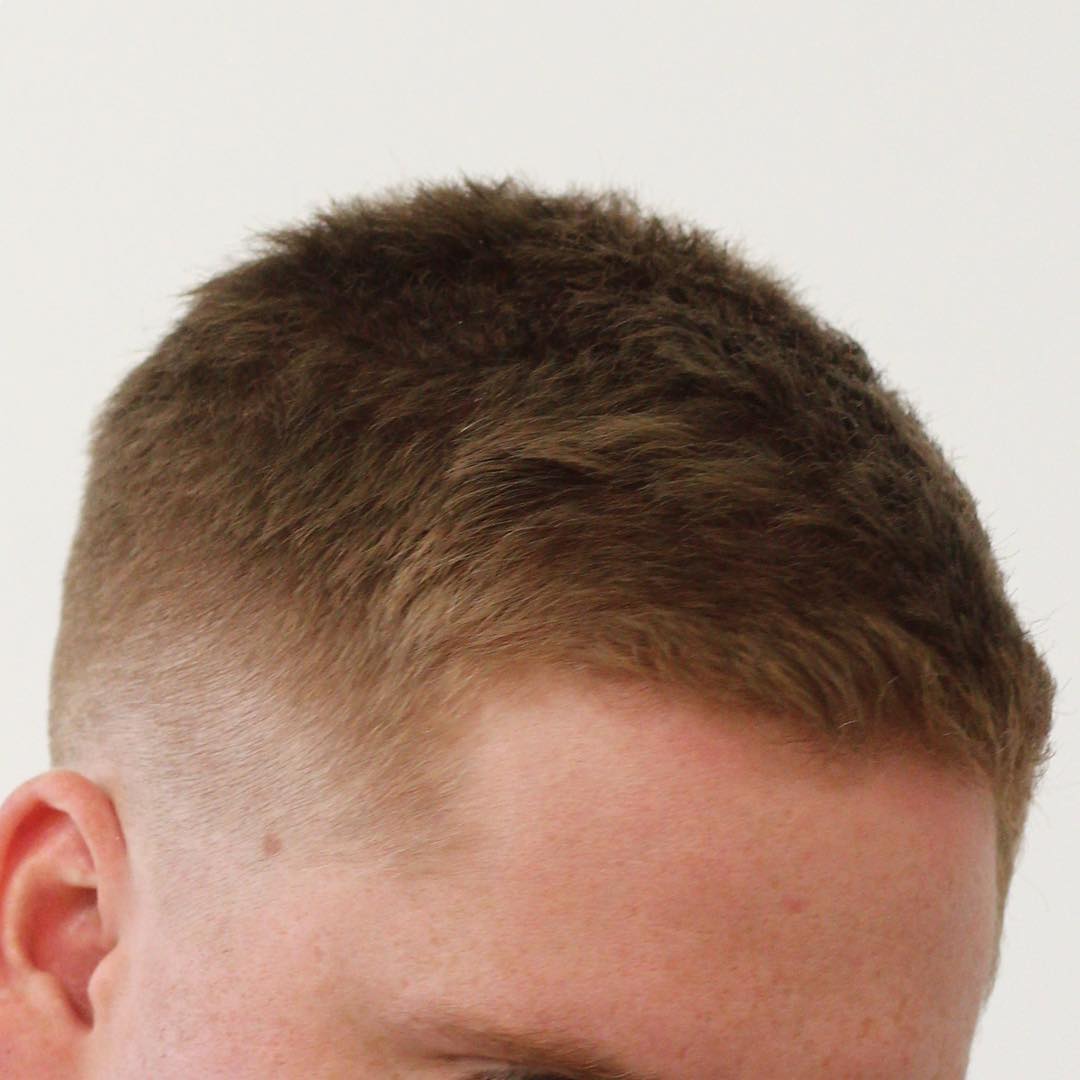 True crew cuts are very short. This military-approved version of the Ivy League has just enough hair to part and style to the side. Add some product for a more defined finish.
Short Side Part Haircut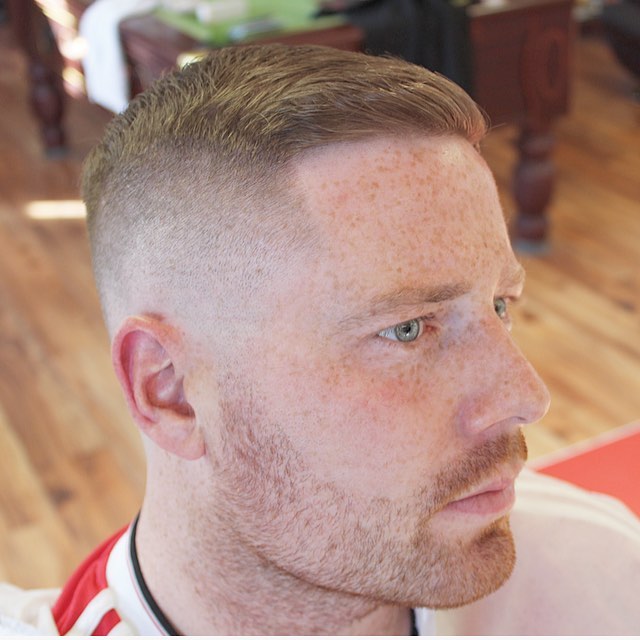 Just a touch more length and a hint of product takes this cut and style from a high and tight to an Ivy League.
Buzz Cut Styles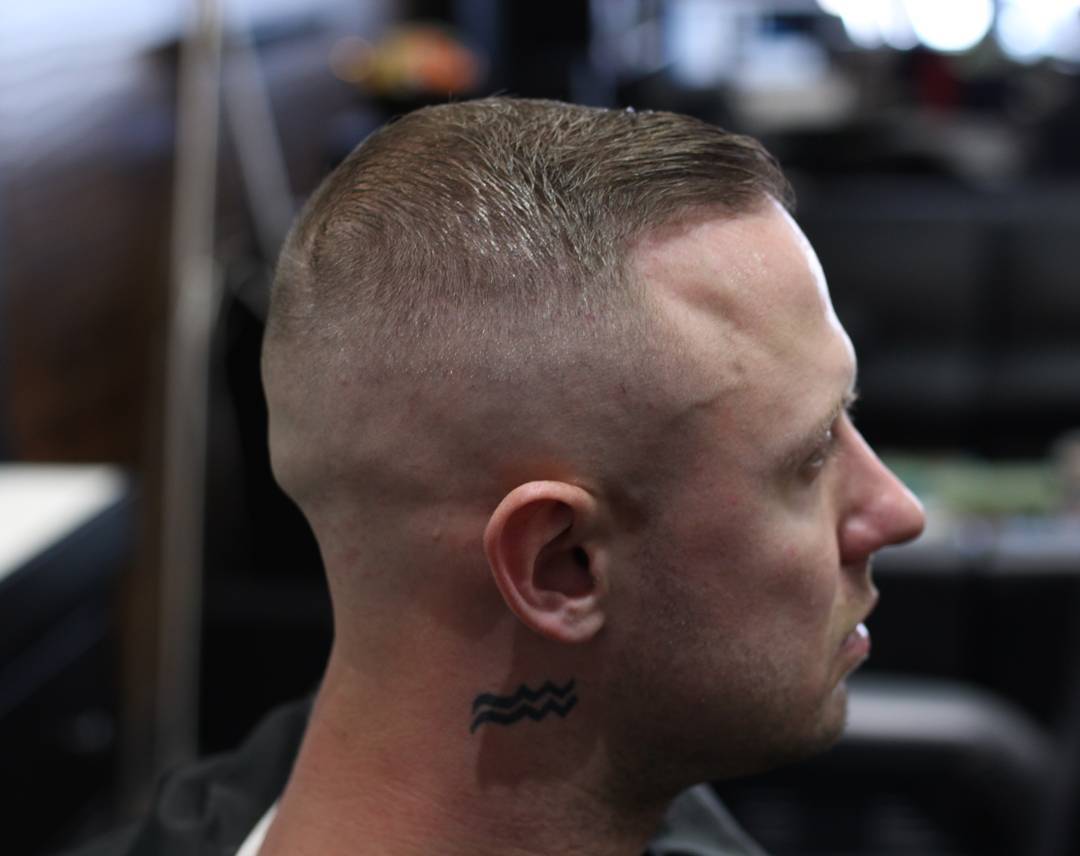 The Ivy League is also an excellent transitional hairstyle when going from something short and shaved to longer looks. The longer on top, short sides and back adds some shape and styling options to the growing out process.
Ivy League + Side Part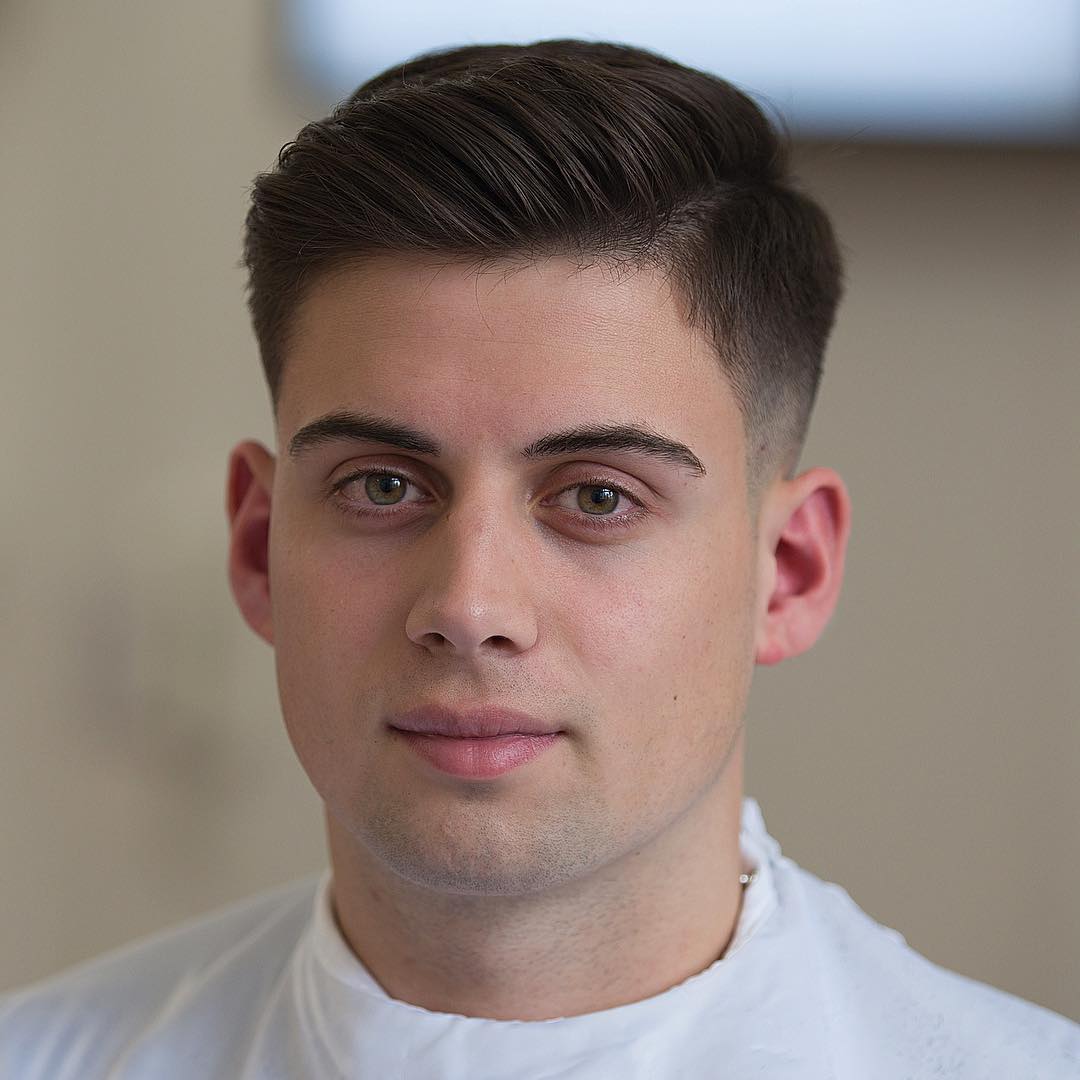 This modern version of the Ivy League adds a low fade around the sides but doesn't lose any of it's preppy charm.
Side Part + Short Pomp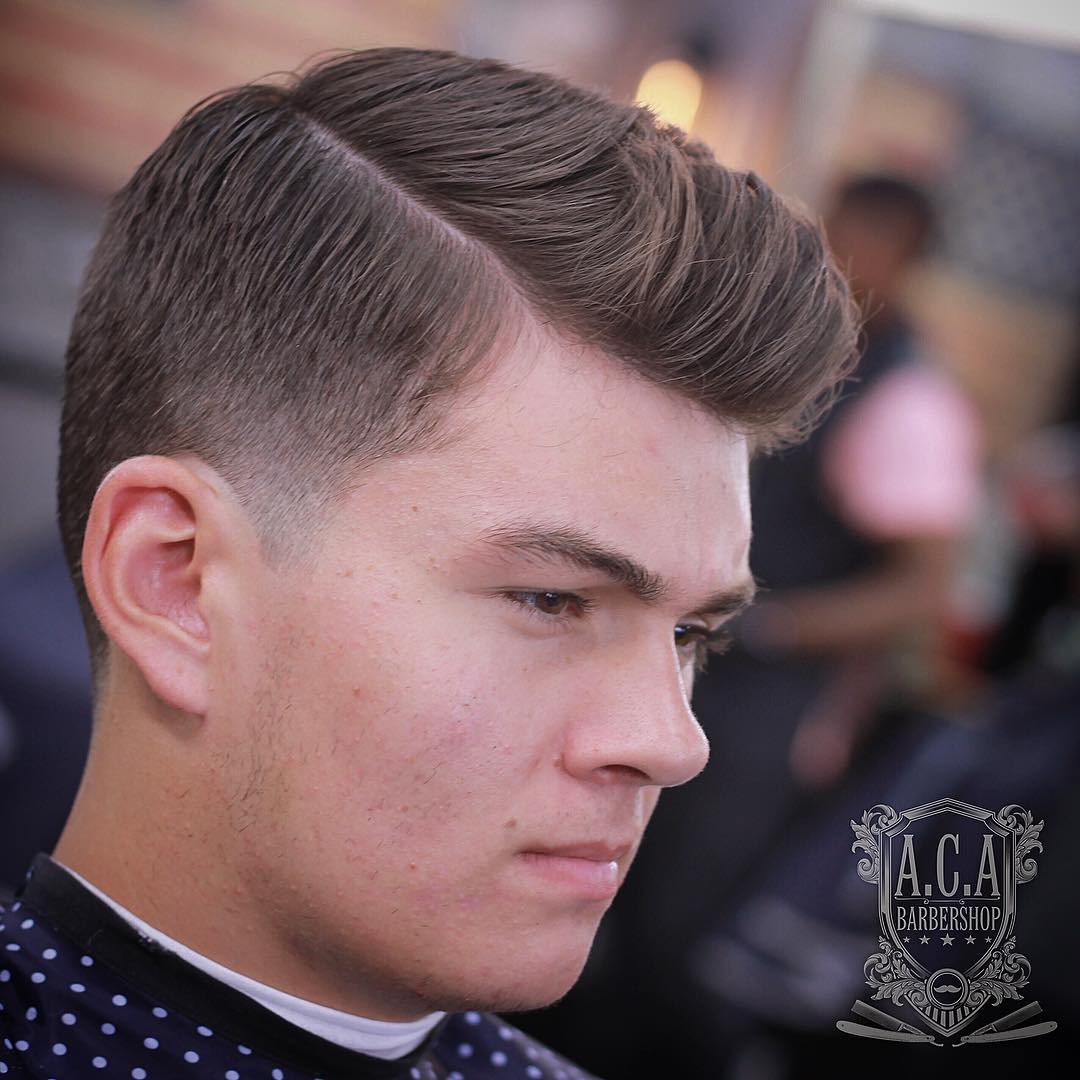 Also called a convertible hair cut because of the styling options, this Ivy League is brushed to the side opposite the part and up into a low pomp at the front.