Jimmy Buttler, three-time National Basketball Association All-Star, also stands out because of his signature look. He was recently traded from the Chicago Bulls to the Minnesota Timberwolves but thing will likely stay the same, his hair.
The Jimmy Butler haircut has consistently been a low skin fade with short curls, twists or locs on top. Hair on top get longer or shorter, twisted looser or tighter but the overall look is the same.
The low fade accentuates the length and texture of hair on top. Use a curl sponge to define hair when it shorter and go for dreadlocks as it goes longer.
Check out a few of Jimmy Butler's haircuts from over the last few years and his latest style in 2017.
1. Fade Haircut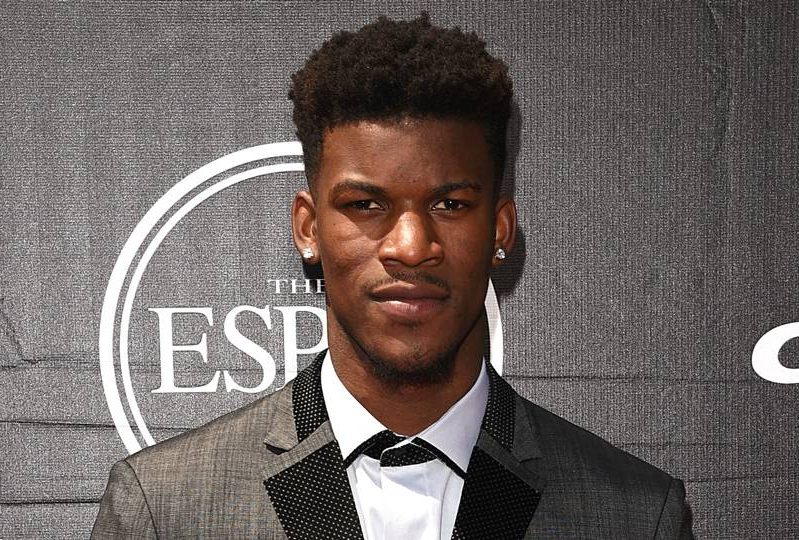 Getty Images
Looking dapper at the ESPN Awards in 2015, this is one of the shorter versions of the Jimmy Butler haircut. It has a fresh fade on the sides and plenty of texture on curly texture on top in a rounded profile.
2. Low Skin Fade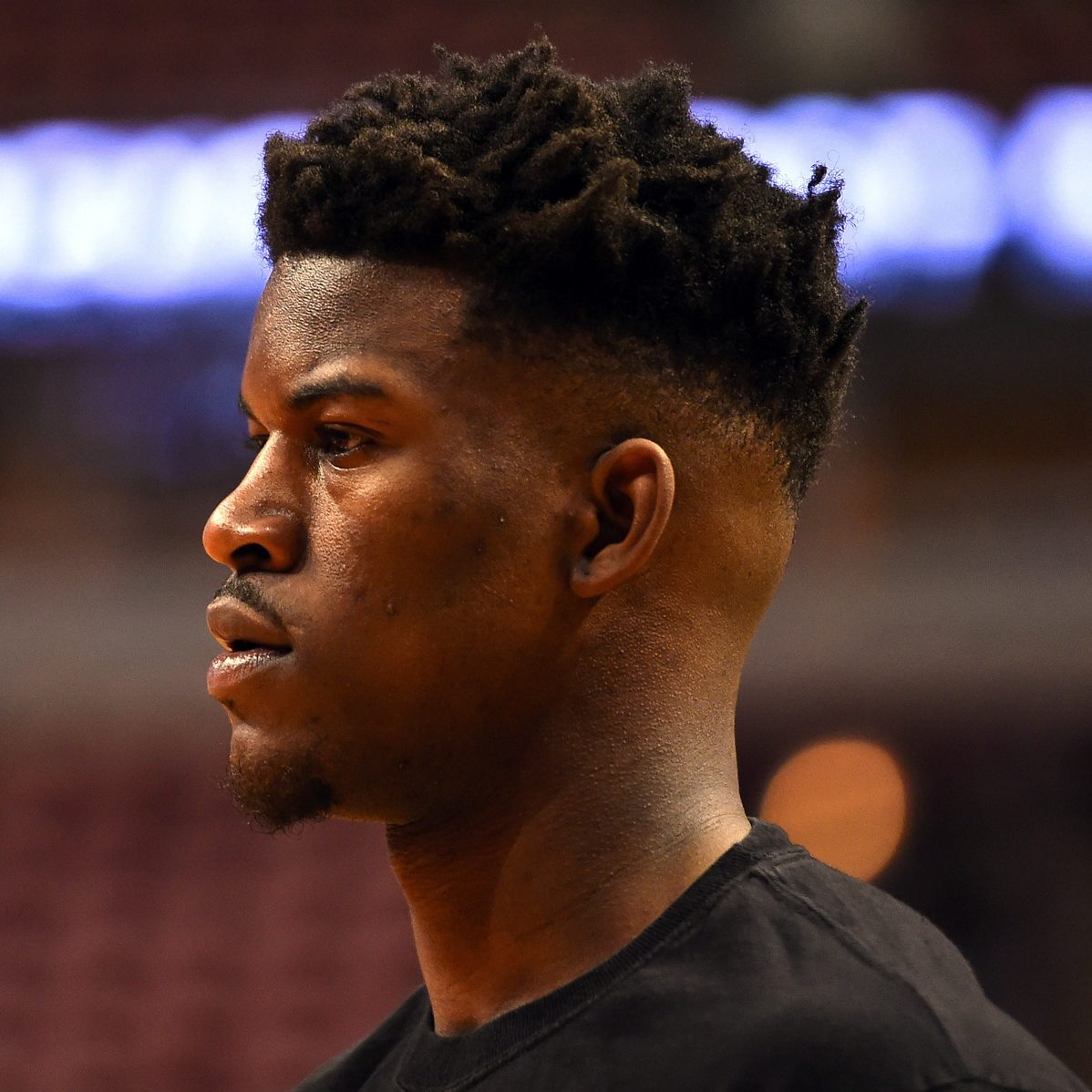 From the side, the low skin fade is more obvious. It drops down at the back to follow the contours of the head.
3. Short Dreadlocks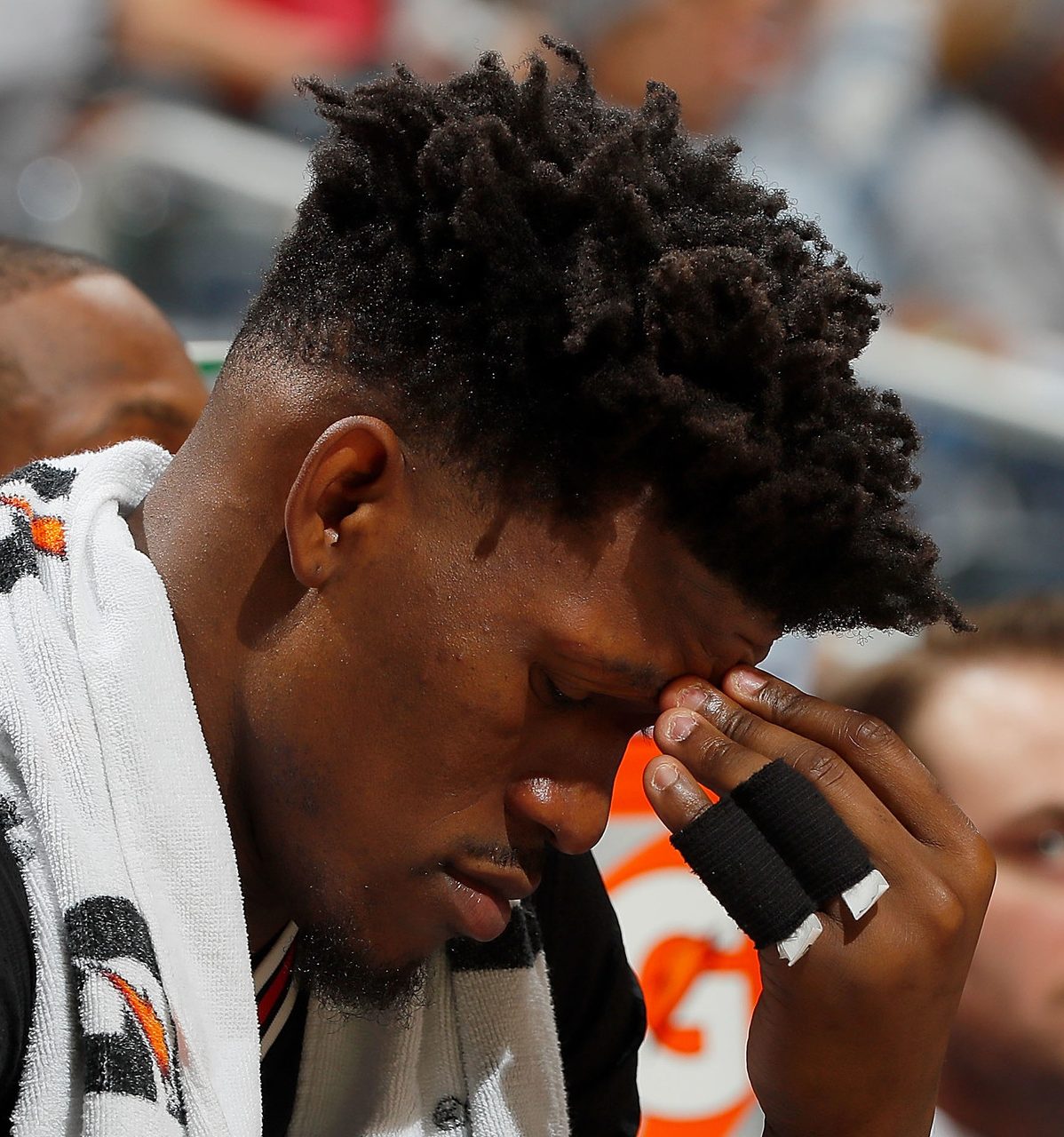 With a longer look from this year, Jimmy Butler opts for dreadlocks. It's an easy way to wear medium length hair.
4. Medium Length Hair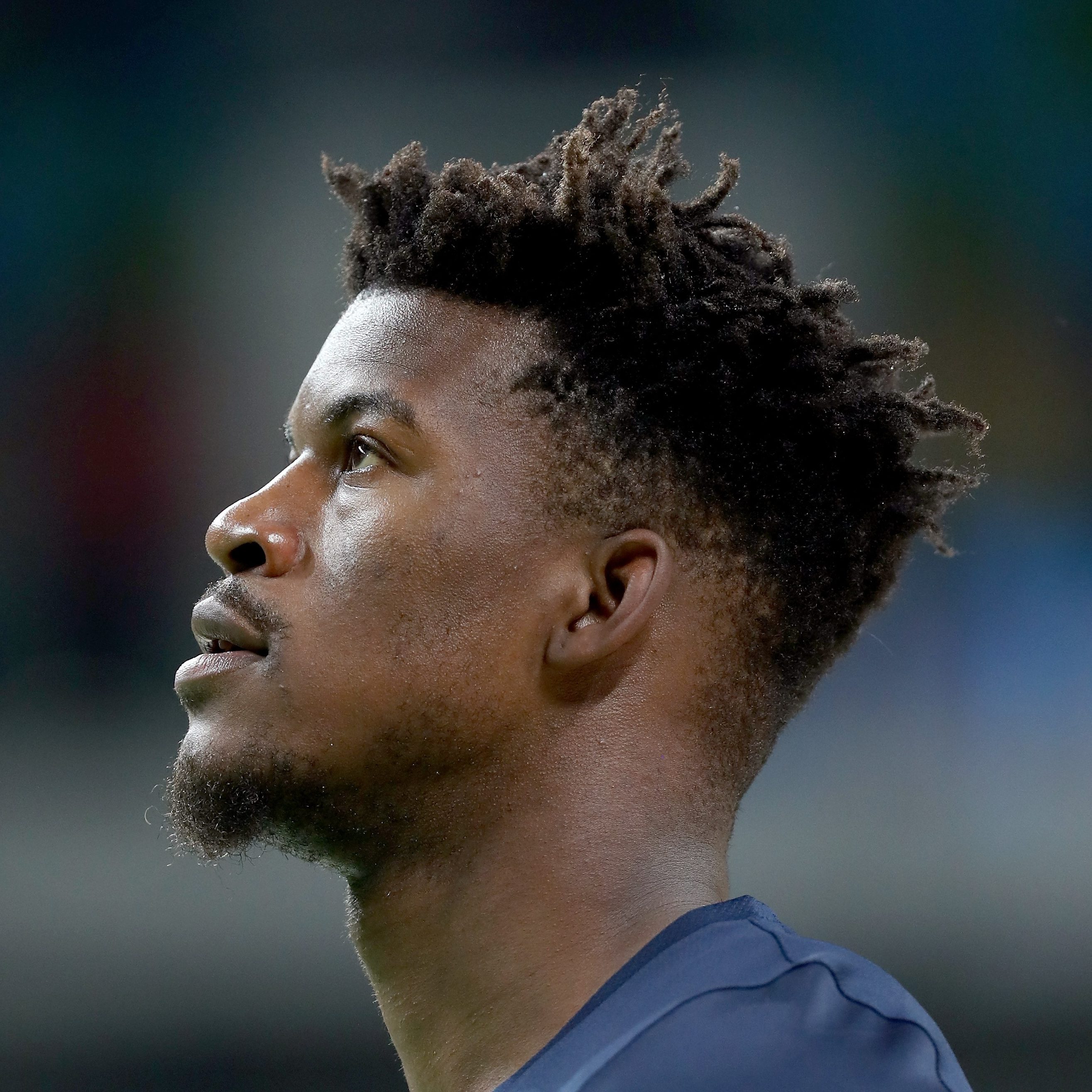 Getty Images
As hair gets longer, dreadlocks are more defined and can stand up.