New England Patriots wide receiver Julian Edelman has a pair of Super Bowl rings and great hair. While you probably won't get the rings, you can definitely get a Julian Edelman haircut.
He favors a comb over haircut with a beard. Sometimes it is short and groomed, sometimes it is longer and wilder, but it is generally the same cut.
Check out these versions of Julian Edelman's signature hairstyle from over the years, in order from shortest to longest.
1. Short + Textured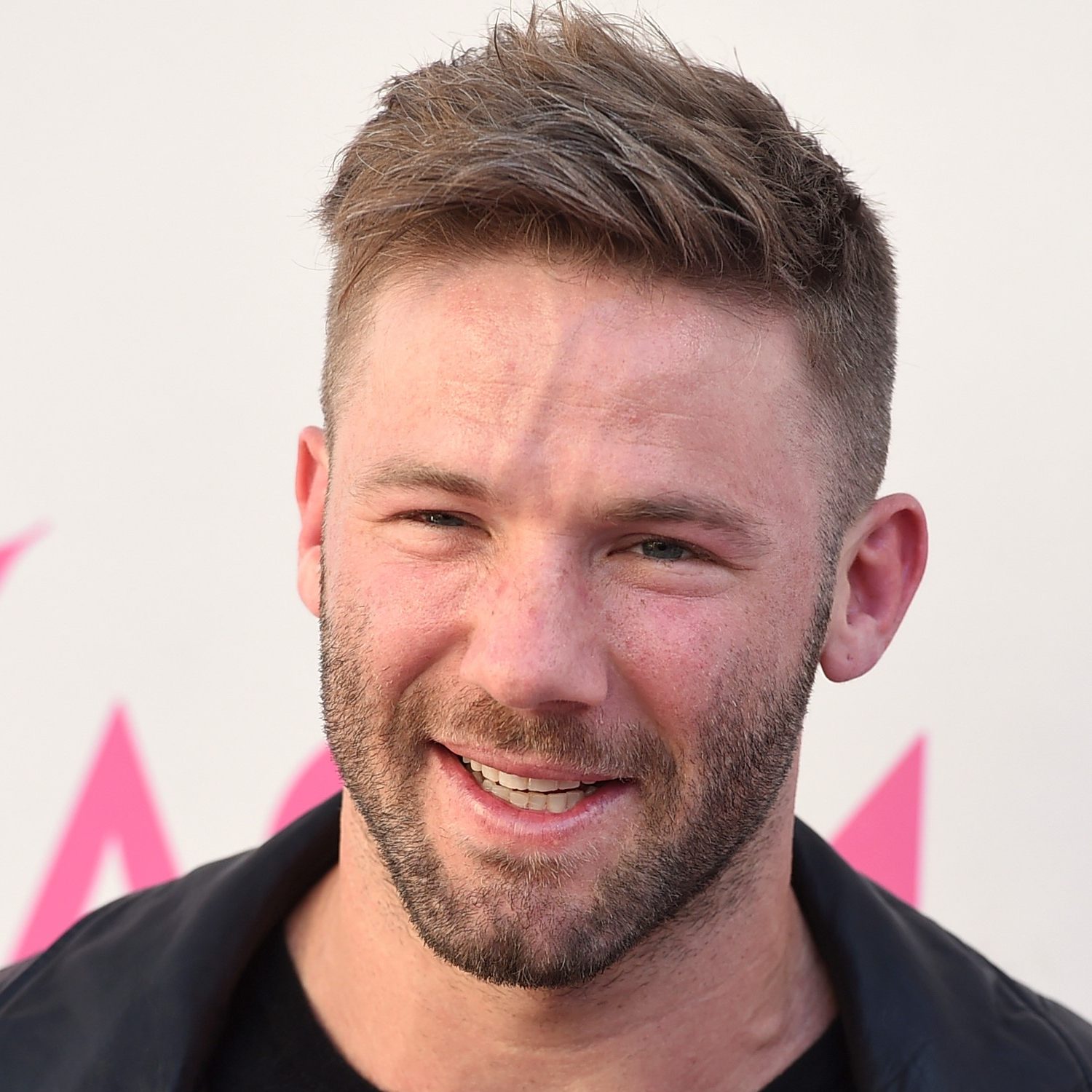 CSN NE
This is the shortest version of the Julian Edelman haircut. He appears to have a thick but fine hair and some texturizing within the cut brings out volume and helps create shape. The sides are cut short at the same length as a stubbly beard.
2. Comb Over Hairstyle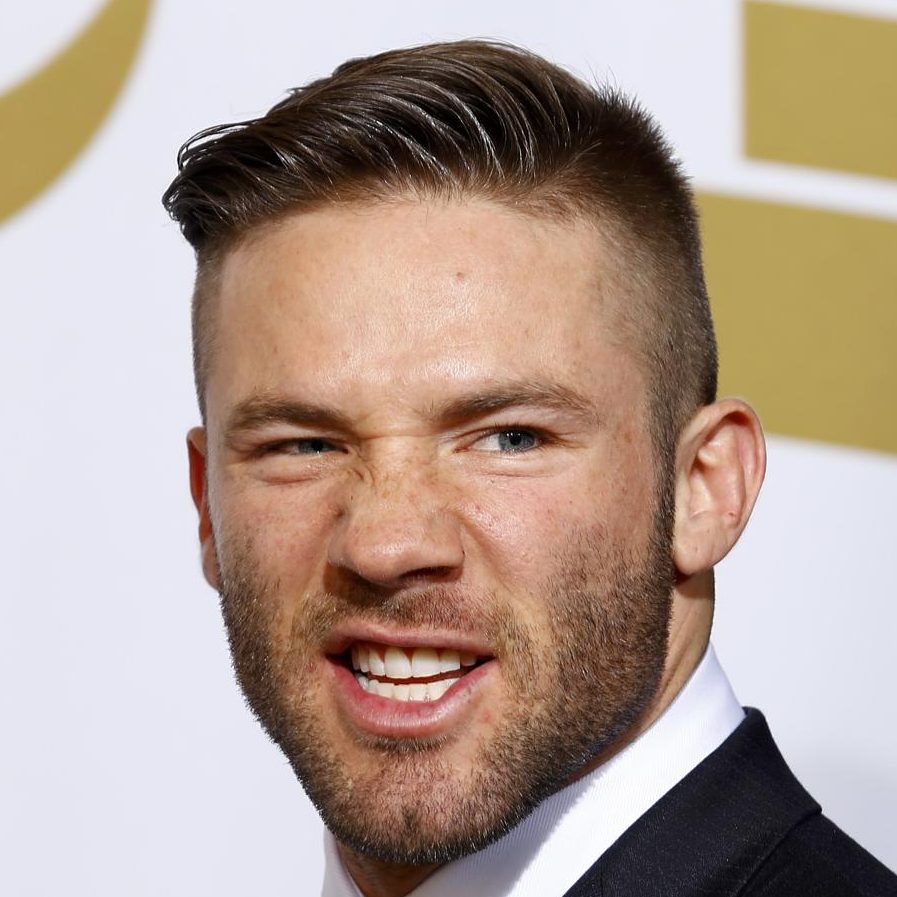 Reuters
All spiffed up for the Grammies, hair is cut into a comb over fade and styled with volume and shine. Higher shine products definitely work with a tuxedo.
3. Messy Hair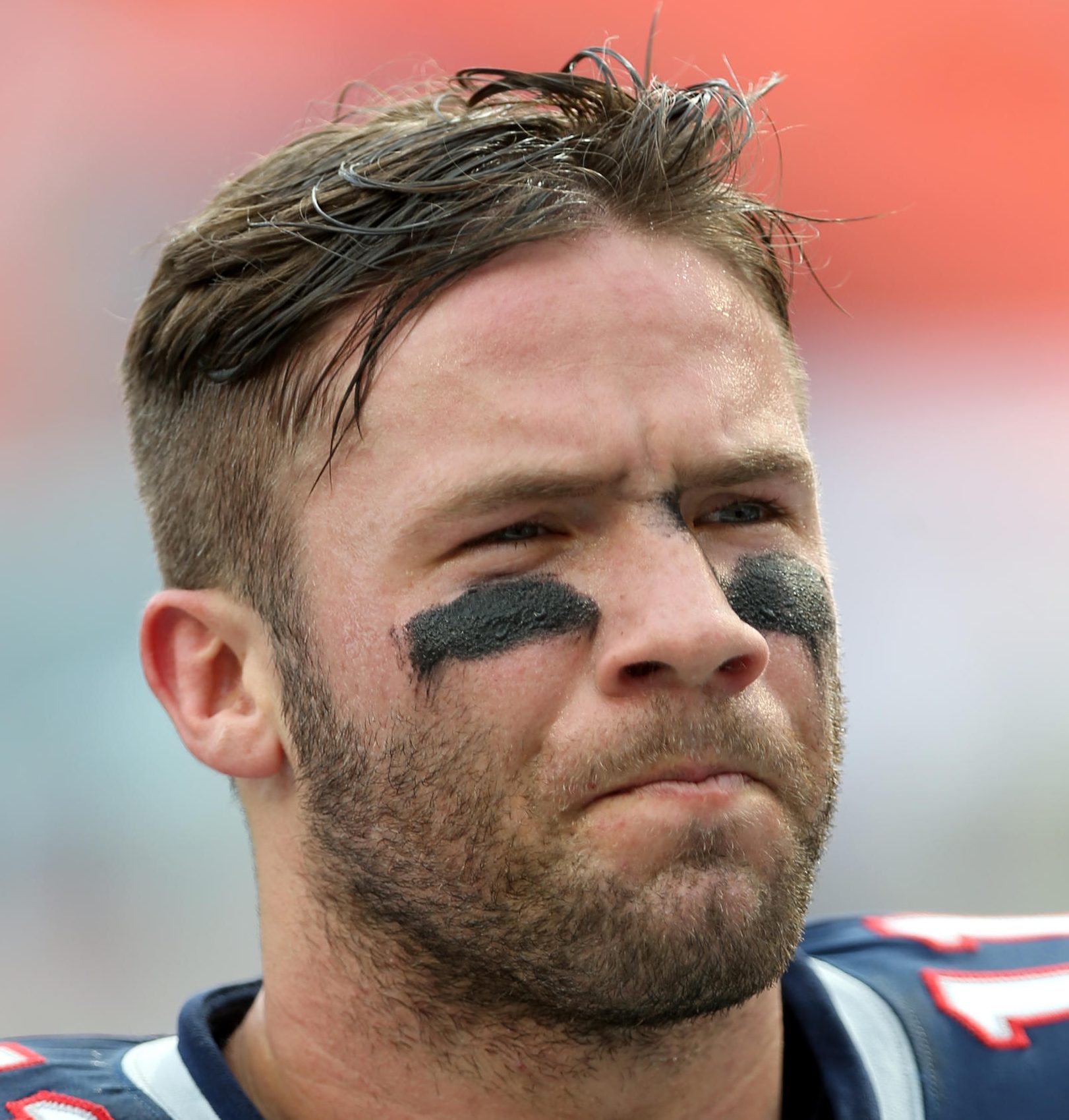 Associated Press
This haircut still looks great drenched in sweat and styled with a football helmet.
4. Slick Back + Undercut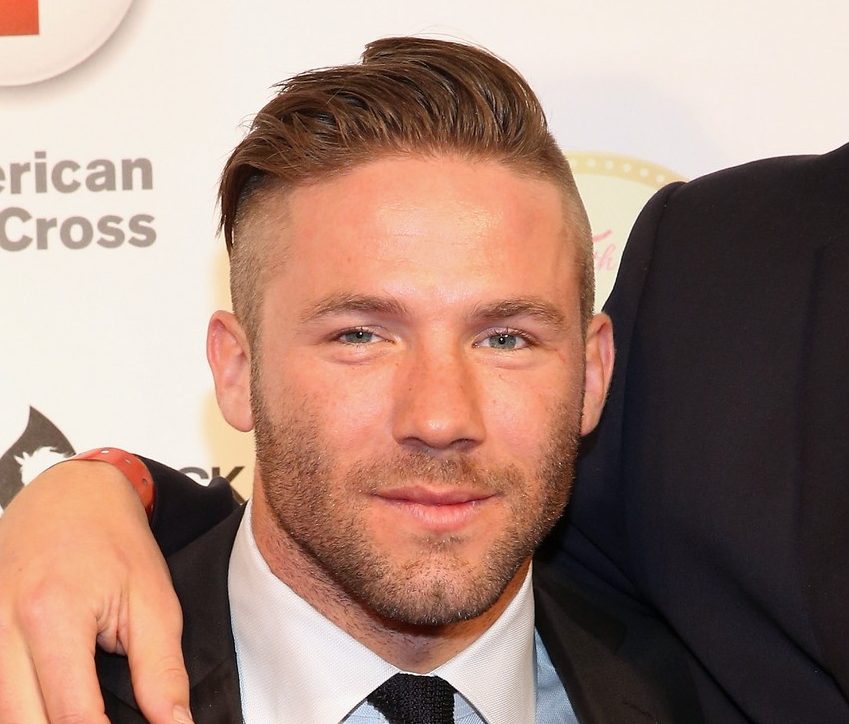 Just Jared
Wearing hair longer and slicked back dramatically changes the look. With undercut sides, it is a bit of a tougher look than the comb over style.
5. Textured Comb Over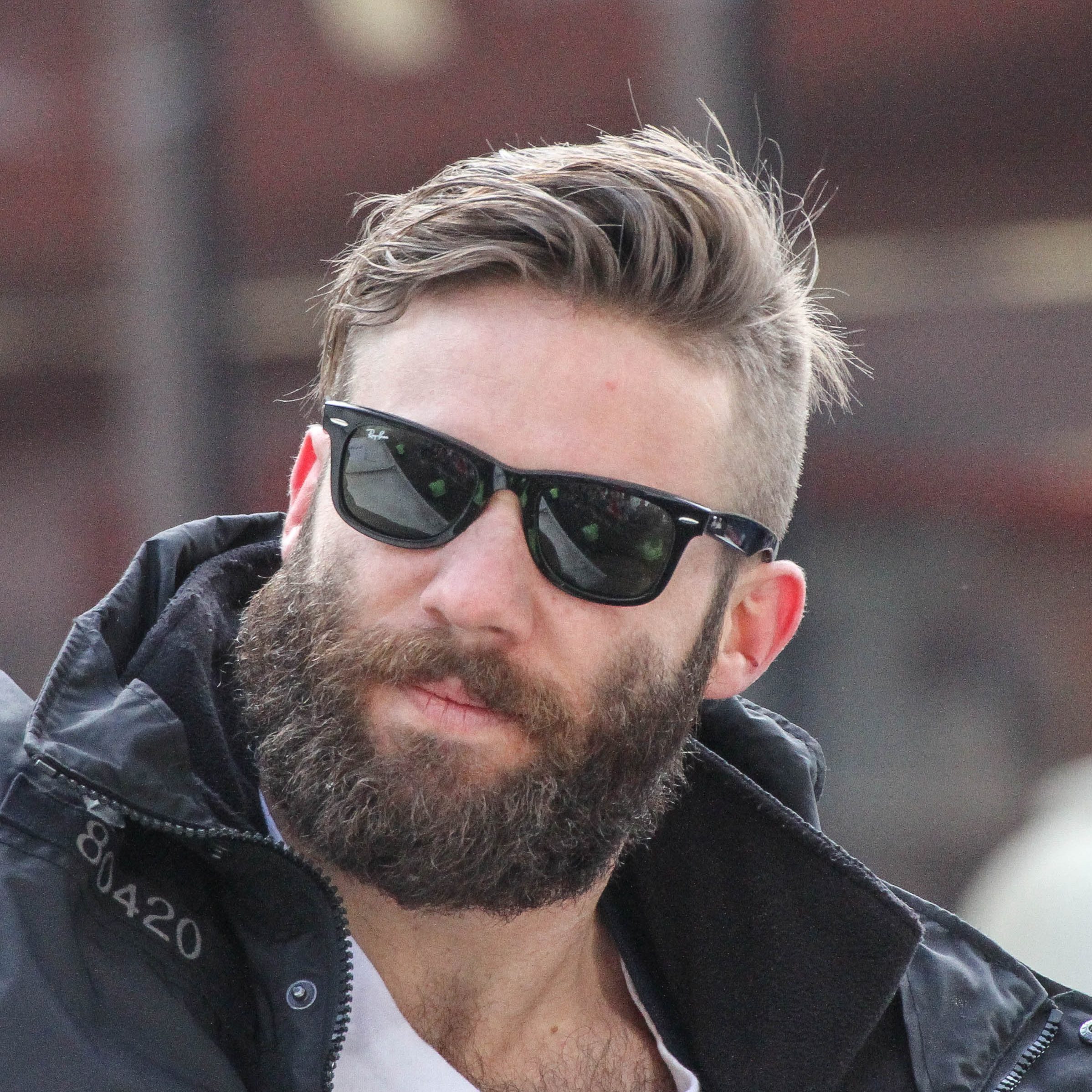 Of course the comb over look is tough when worn with messy volume, full beard and cool shades.
6. Julian Edelman Hair 2017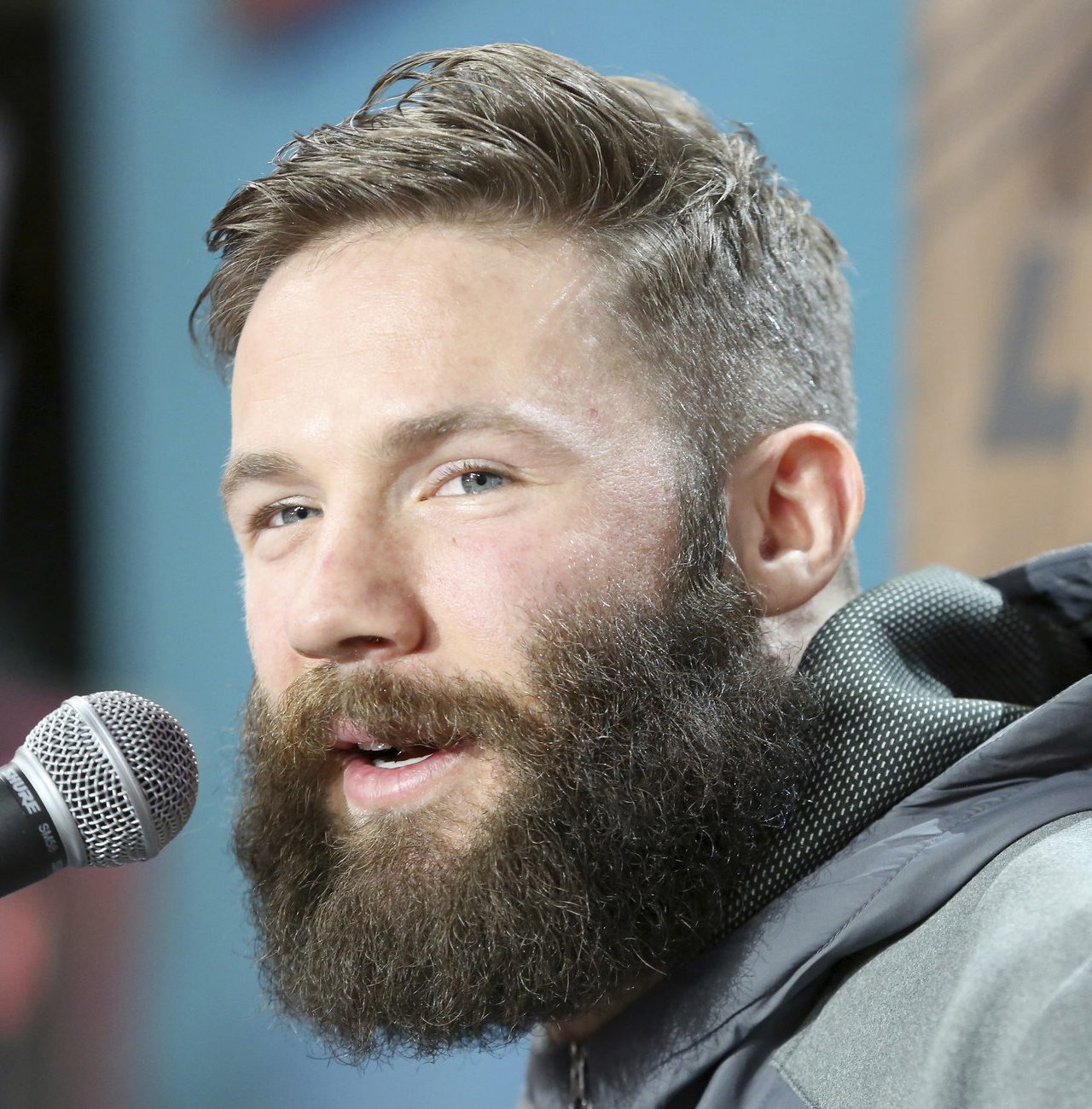 Associated Press
In 2017, Julian Edelman has been wearing his hair and beard longer than ever.
7. Undercut Hairstyle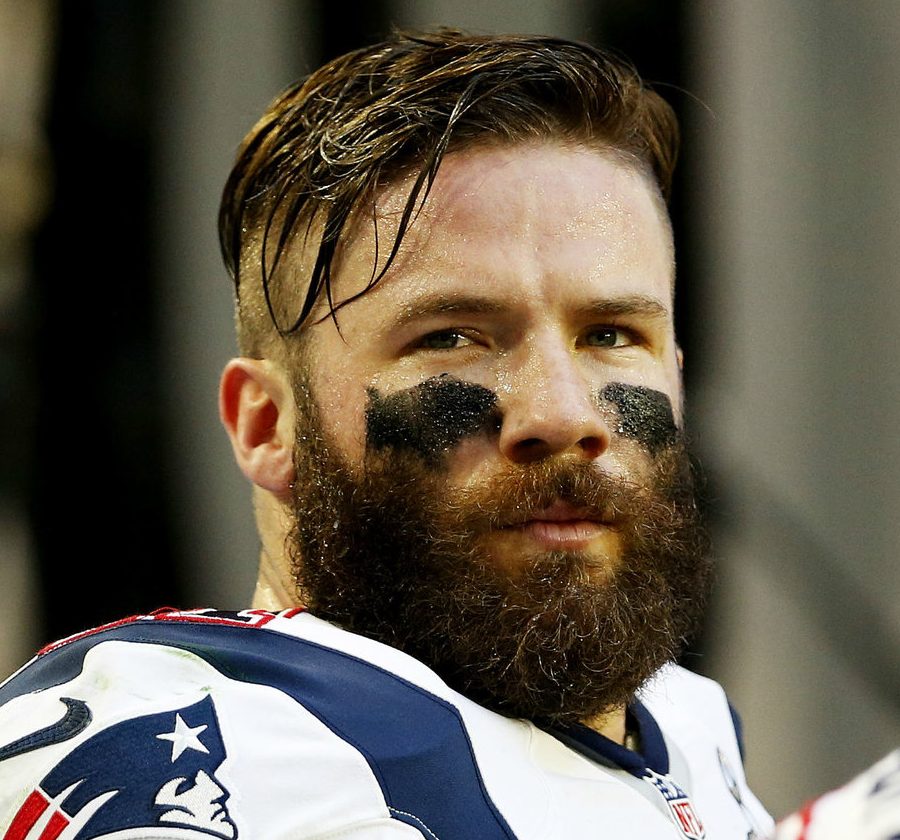 Getty
Here's the same hair and beard with shaved sides that showcase the longer look.