We'll skip over the curly years, platinum phase and ill-advised cornrows and get right to the good Justin Timberlake haircuts.
Of course, Justin Timberlake still does have curly hair but just doesn't wear it that way. Either his haircut is too short to reveal curls or hair is blow-dried straight. Plenty of guys with curly hair do this. It doesn't take long and provides more styling options. However, curly hair does look great though and doesn't need to be straightened.
Lately, his hair is on point with the current texture trend and working with his natural curl. A light fade at the sides completes the fresh look for Justin Timberlake's haircut in2017.
If you want to get Justin Timberlake's hairstyle, for straight or curly hair, check out some of the pictures below.
1. Short Fade Haircut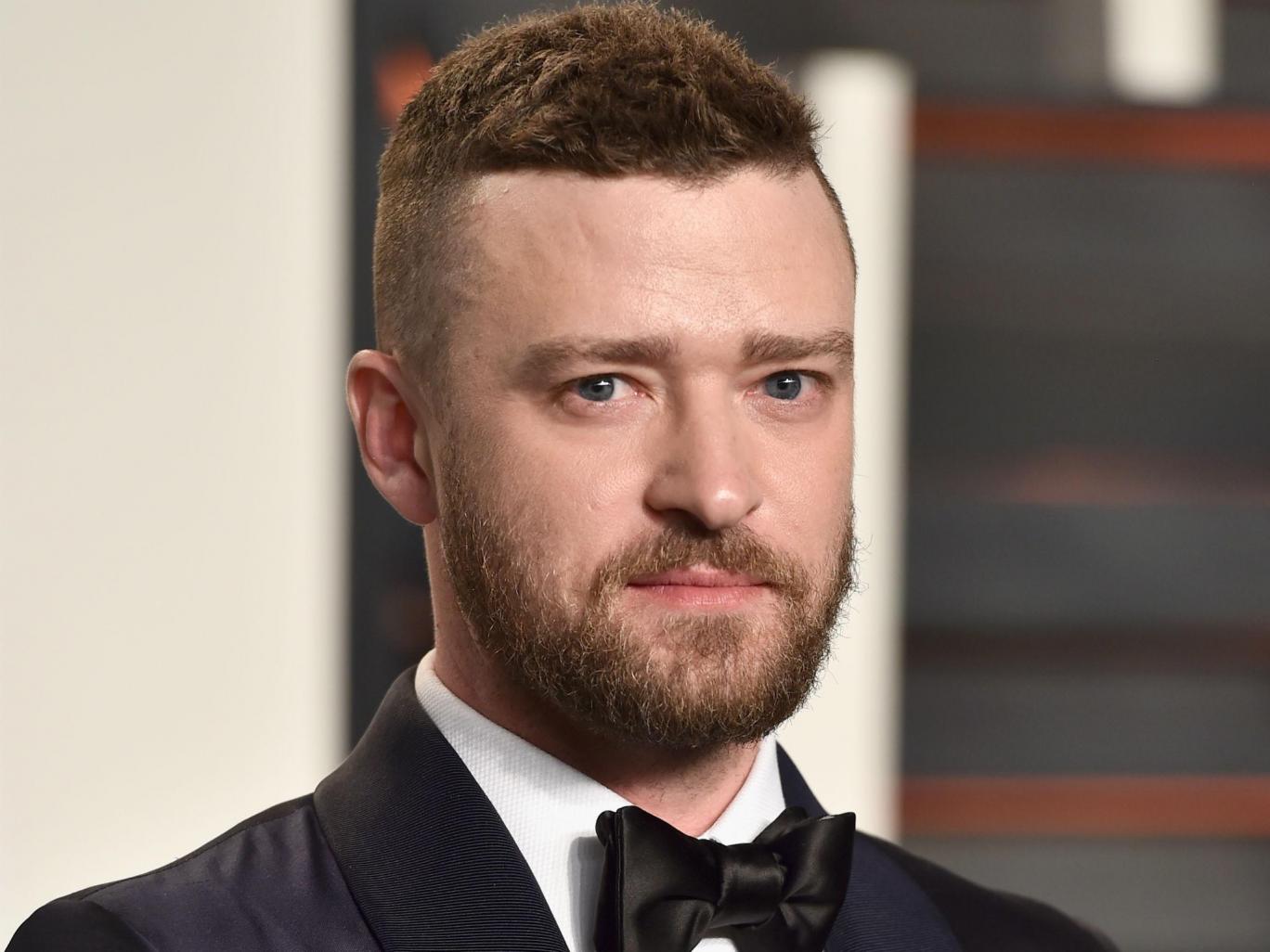 Getty Images
This high and tight works really well with a beard. Hair on top and facial hair balance each other while the sides are cut short and clean. This easy cut is suitable for formal events as well as every day.
2. Messy Hair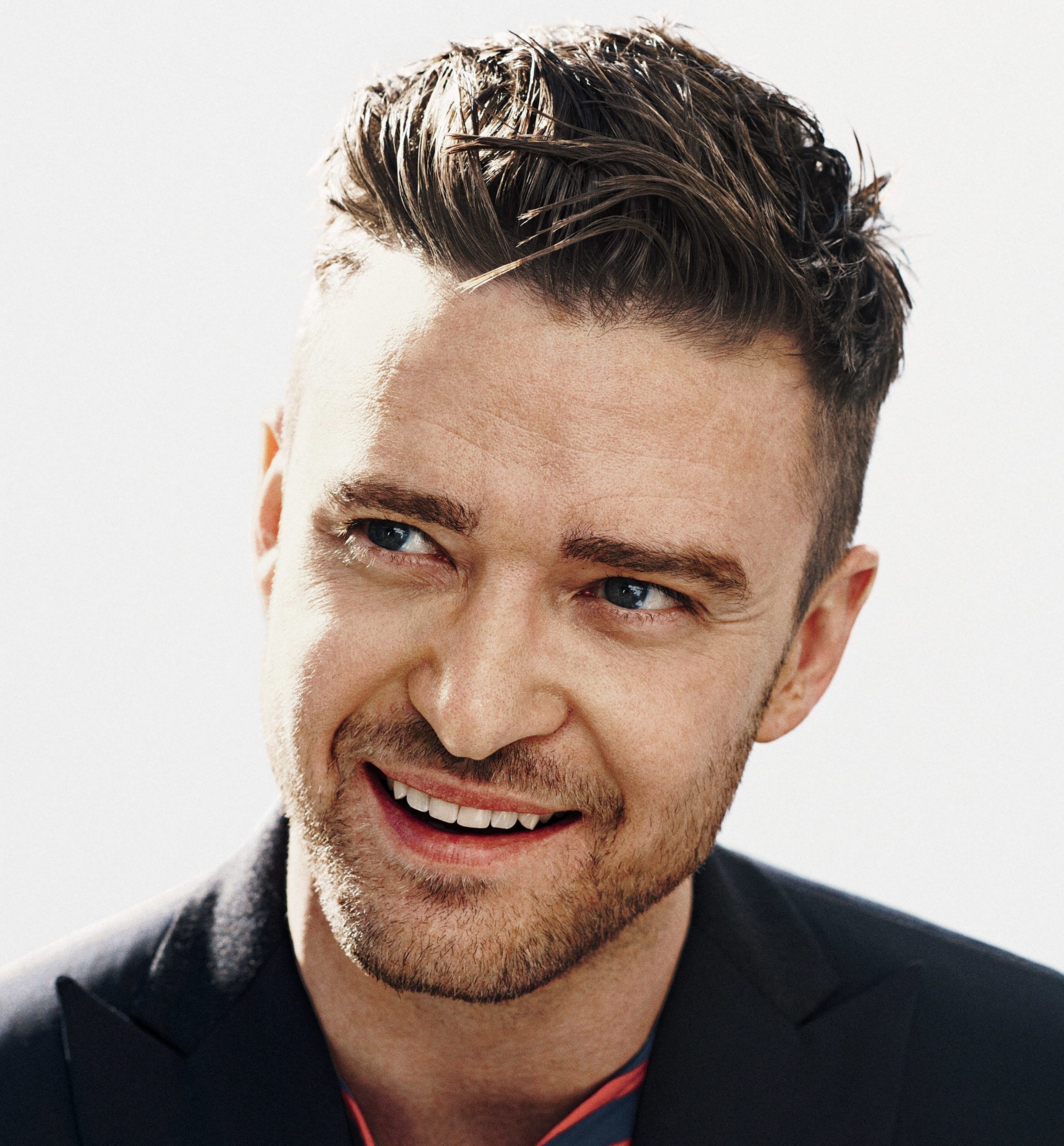 This isn't a recent look but it is totally on trend today. The cut is on the longer side of short on top with tapered sides. Styling is textured and tousled.
3. Sweep Back + Low Fade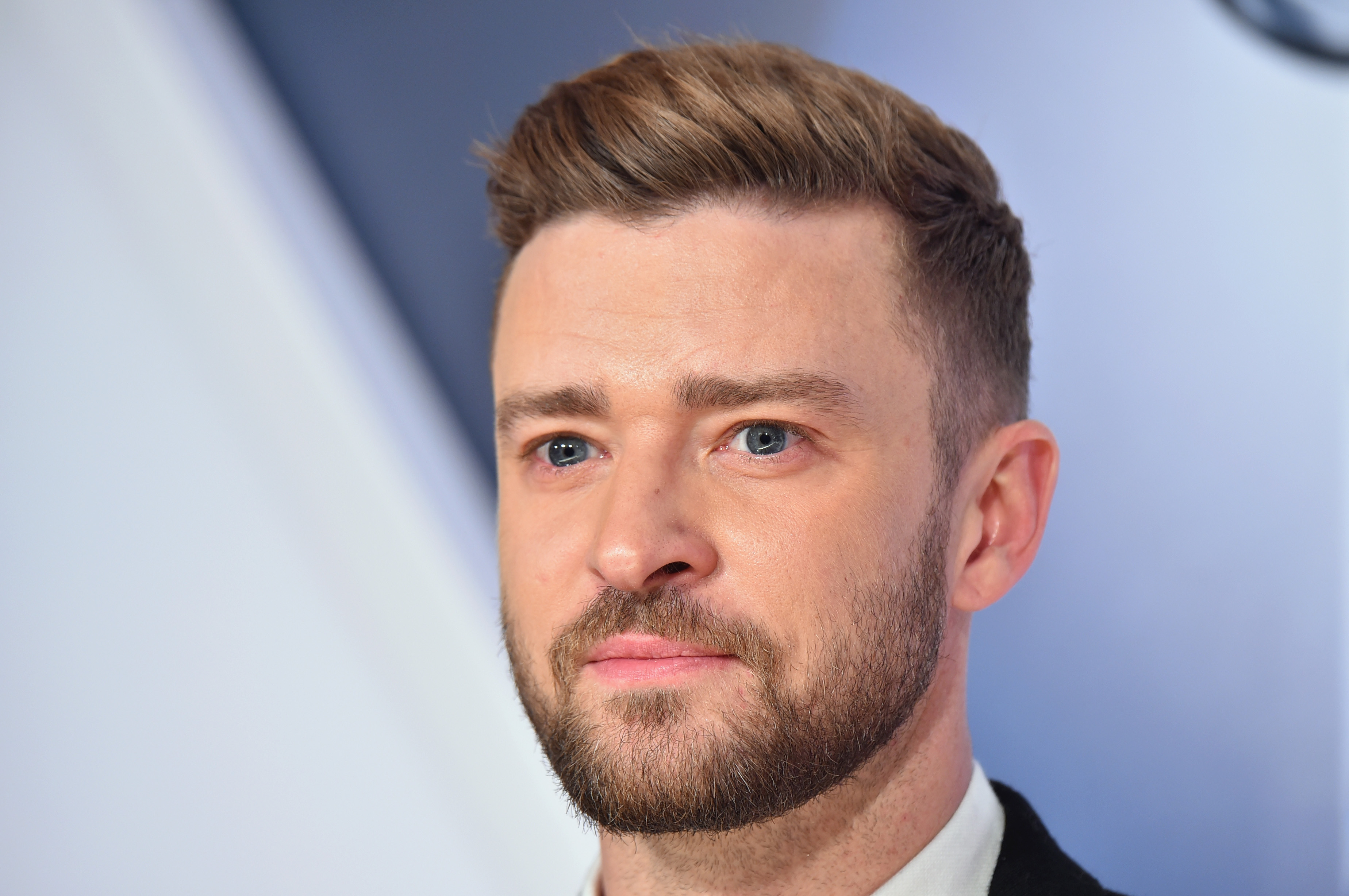 Michael Loccisano/Getty Images
This is an example of how Justin Timberlake has embraced classic men's haircuts. This version sweeps back hair with an invisible matte pomade. Using a blow dryer to shape and guide hair is the best way to get maximum hold with minimum product for straight and curly hair.
4. Side Part Hairstyle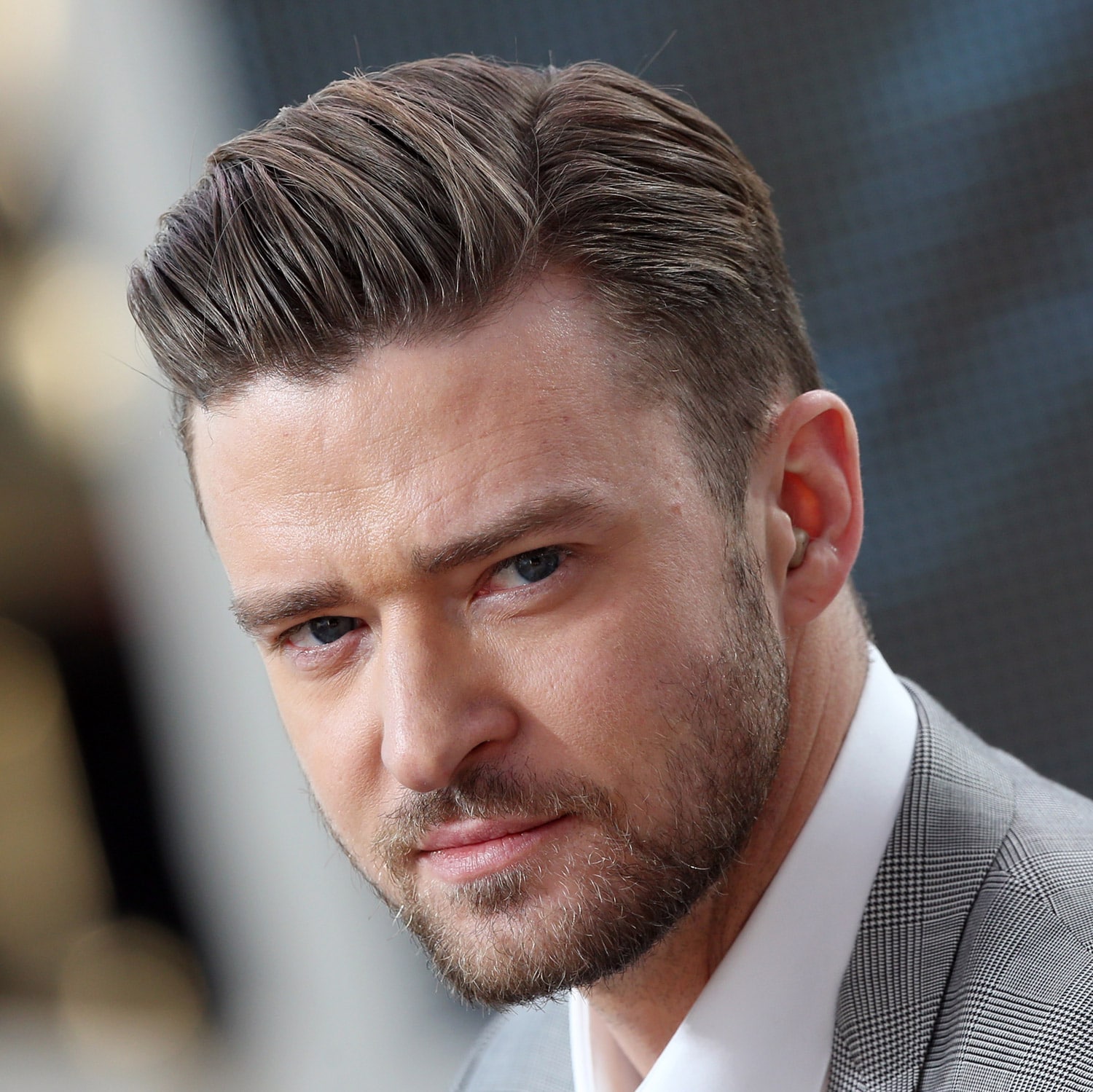 Loic Venance/Getty-Images
The side part is another popular and traditional men's hairstyle. This cool look requires medium length men's hair to have enough hair to comb over. The sides are tapered for a clean finish all around.
5. Matte Pomp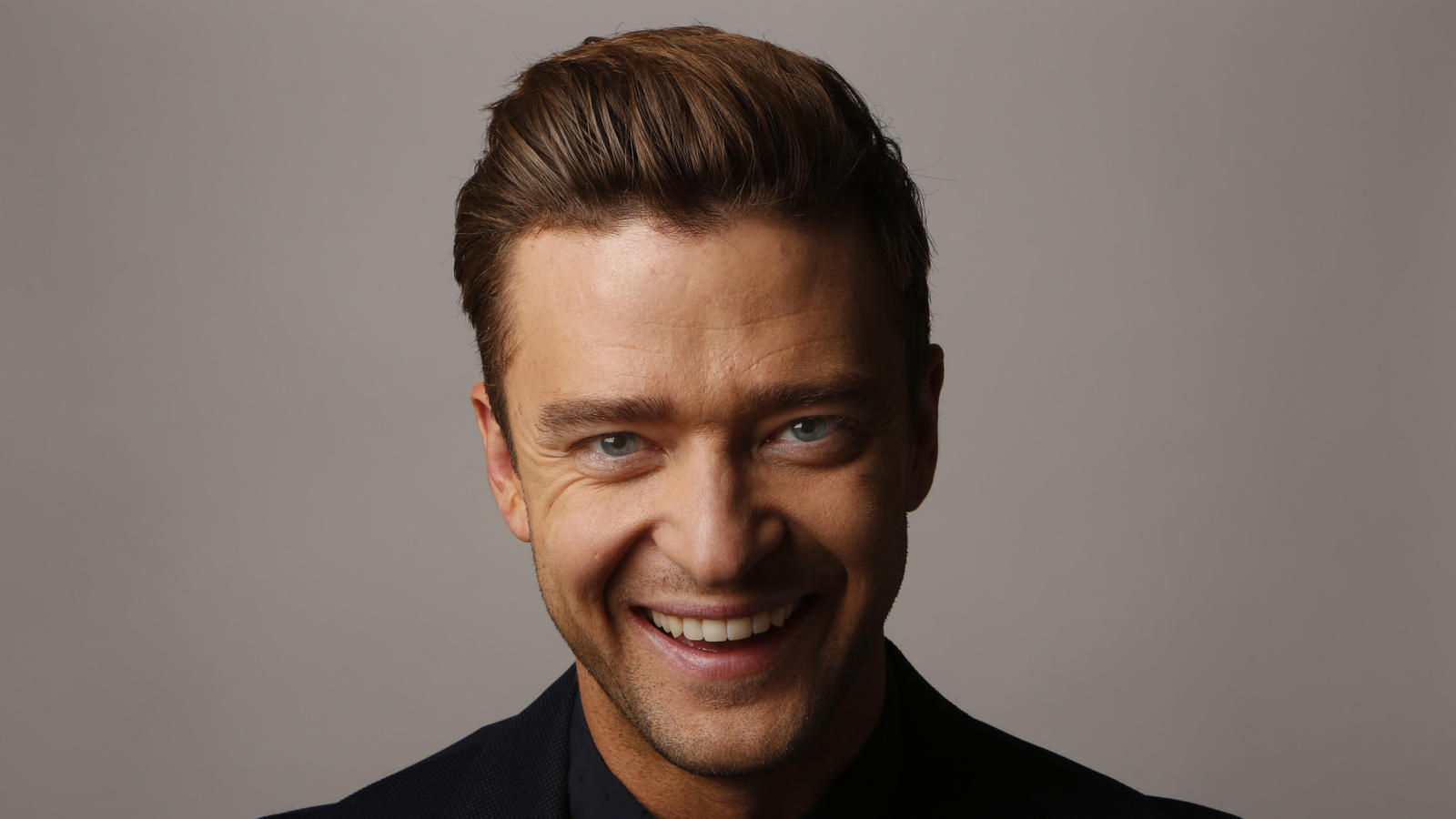 Francine Orr/Los Angeles Times
Pompadour hairstyles are huge this year and look great in formal and casual settings.
6. Justin Timberlake Haircut 2017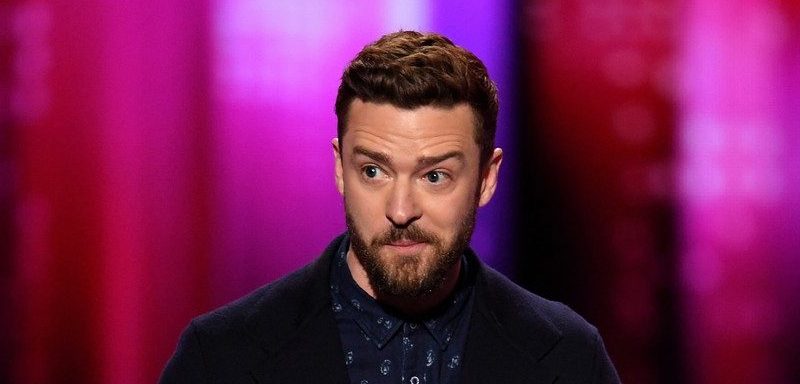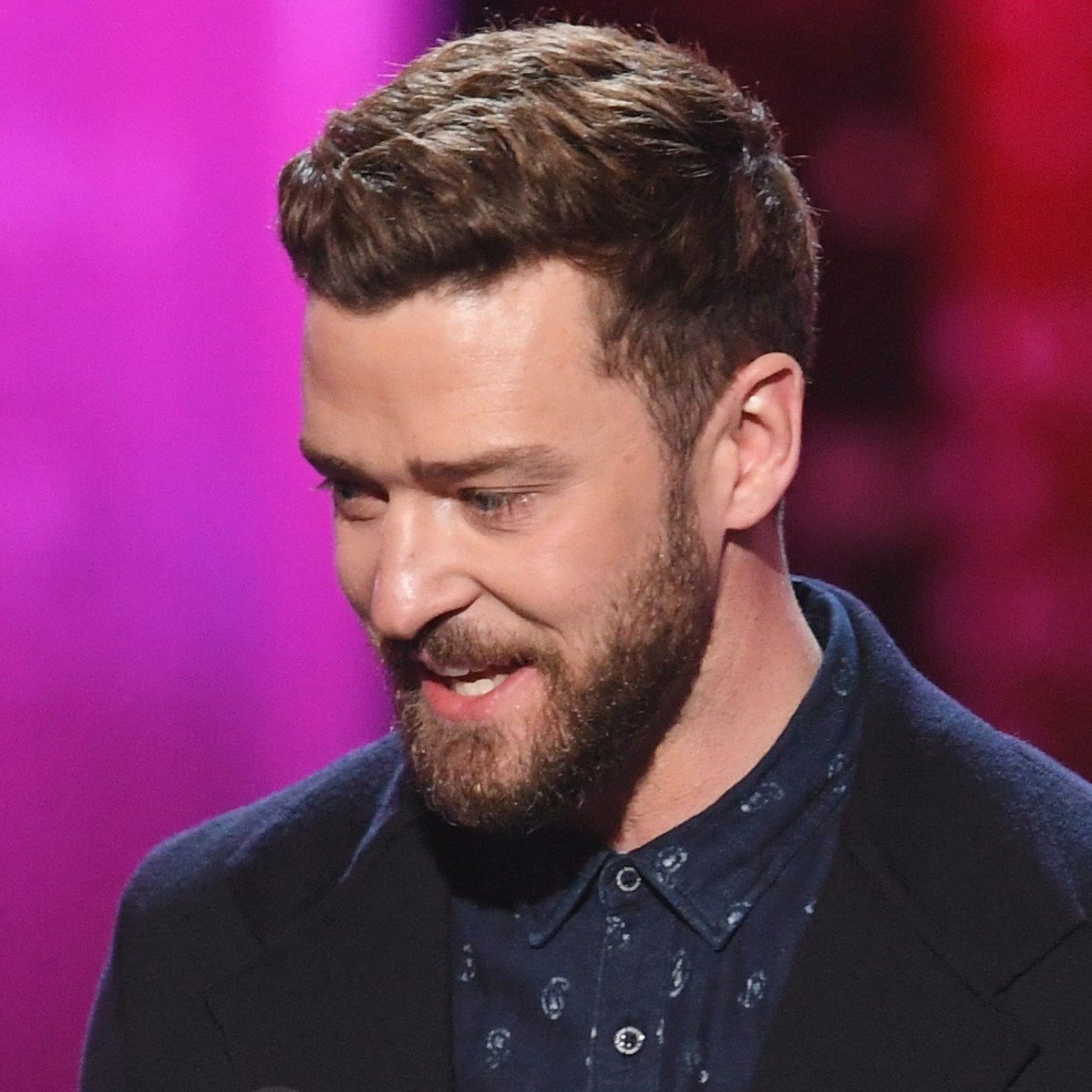 At the 2017 People's Choice Awards, JT rocks a traditional men's hairstyle with just enough length on top to show some of that natural texture.
7. Short Textured Hair + Beard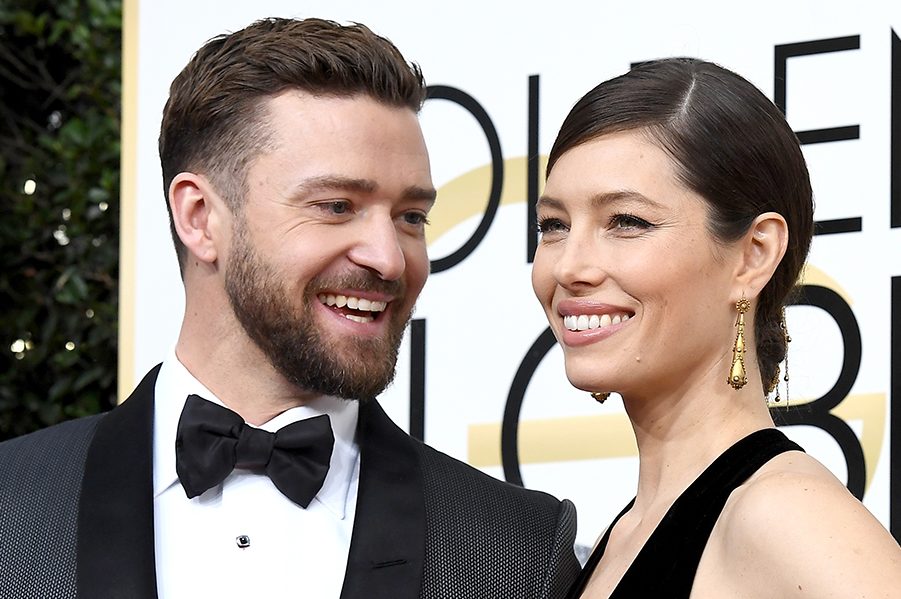 Getty Images
Here is the same haircut with a little more length on top seen at the 2017 Golden Globes. A temple fade emphasizes thick hair on top and cleans up the sides. A touch of product defines and enhances texture while providing shape and hold.