The line up haircut is exactly what it sounds like. Instead of a natural hairline, the forehead and temples are shaved into straight lines and right angles. Barbers use clippers and sometimes finish with a straight razor. This look is also known as an edge up, tape up, and shape up. By any name, it's a clean and defined cut that looks great from every angle.
The line up is most often used in short men's haircuts, especially the Drake haircut – a combination of a line up, buzz cut, and fade. It is also a popular look for black hair but works for any hair type.
A line up can also set the stage for longer haircuts. It adds a clean edge to anything from messy spikes to long dreadlocks.
Here a few ways to wear the line up for short, medium, and long hair. Similar to the fade, a line up can be added to almost any men's hairstyle.
Short Haircuts + Line Up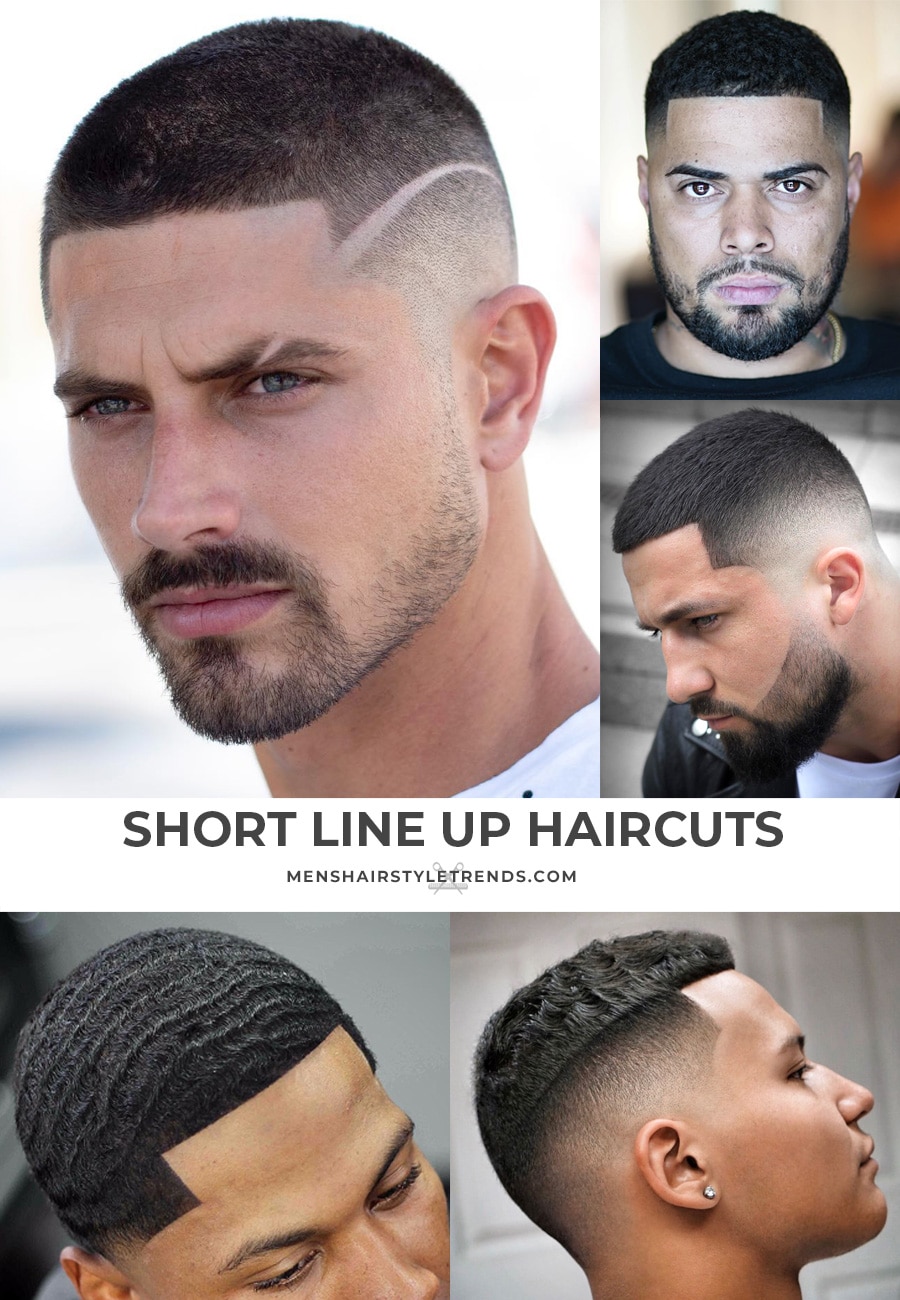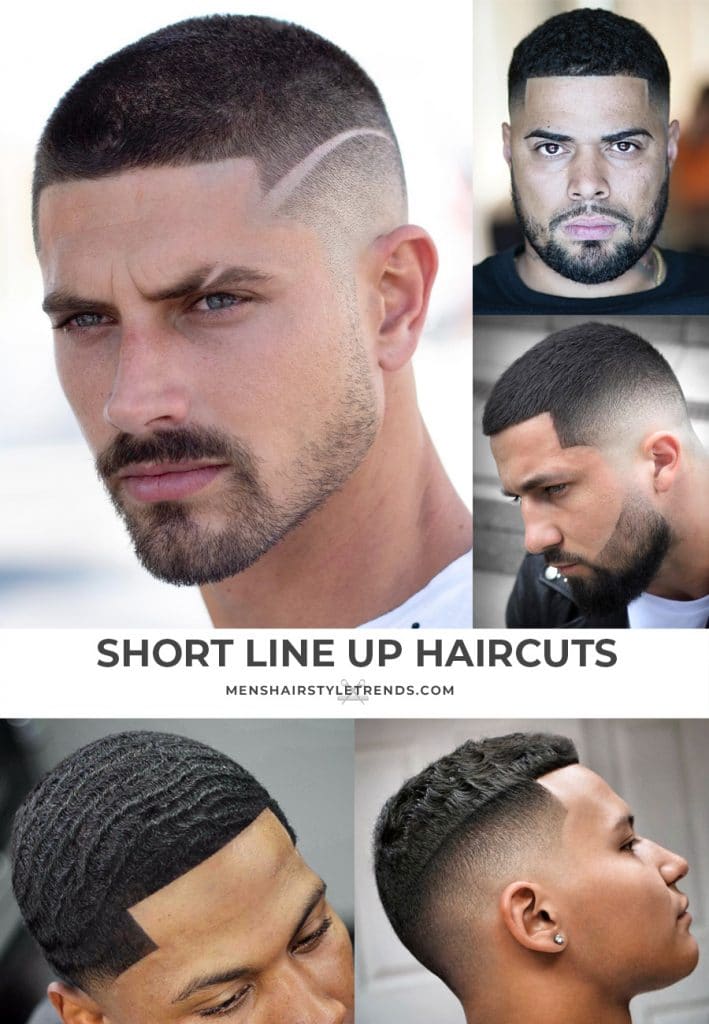 A line up at the hairline makes a buzz cut much more interesting. Add a fade at the neckline for the most style you can back into an ultra short haircut. Go the next step by adding a shaved line.
The defined edge highlights contrasting texture in a waves haircut or wavy hair. Add a low fade, or don't.
Medium Length Line Up Haircut Styles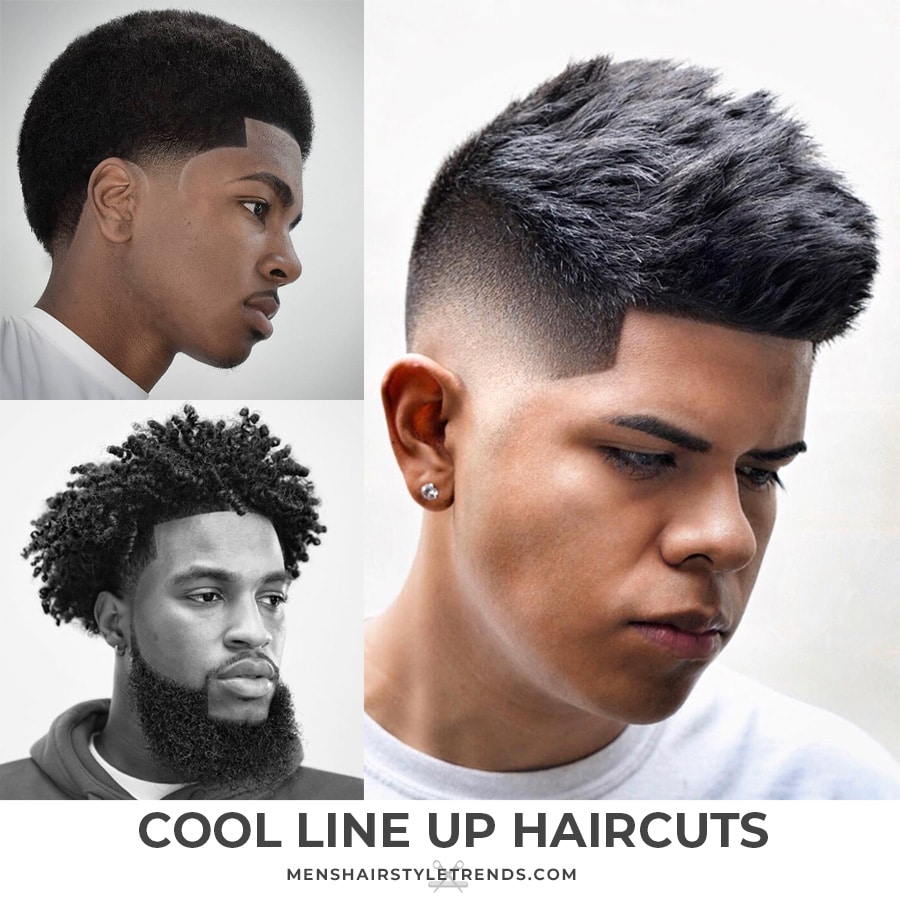 A line up can also provide a defined frame for longer men's hairstyles as well as adding a modern finish. Edge up a pompadour, spiky hair, or even an afro.
Just a note about the drawback of this haircut. The straight line will start to get fuzzy and change shape as hair grows back in. This can make new growth even more noticeable than it would be with a natural hairline.
It's not a big deal though. Keep it fresh with regular barber visit or if you dare, save some money by maintaining it yourself with clippers.