Men's hairstyles keep getting longer. Here's everything you need to know about growing and caring for long hair plus cool haircuts and hairstyles for all hair types. Scroll down to get right to the 52 awesome long hairstyles for men below. Further down in this guide we also discuss how to style long hair, specifically long men's hairstyles.
What is considered long hair for men? Opinions may differ hair but we consider hair below the chin, and sometimes even the jawline, to be long. Hair can be long all over or have undercut sides or a faded neckline.
How To Grow Long Hair (Men + Guys)
It's easy to grow hair our for men. Just stop cutting it. To keep a flattering shape and healthy ends, do visit a barber or stylist every three to six months.
How long does it take to grow long hair? Hair grows an average of half an inch a month for a total of six inches a year. How long a certain long hairstyle takes depends on what you start with and your final goal. Start by growing your hair out into a man bob and keep going from there.
Long hair is older than short hair. Each inch of length is two months old so the tips of six-inch-long hair are a year old. Even longer hair is even older. The ends of long hair get damaged from the sun, rubbing against clothing, couches, and pillows, and being styled. Here's how to minimize damage while hair grows long.
How To Keep Growing And Long Hair Healthy
Shampoo Less Shampooing every day strips the scalp of oils that help condition hair. Try to skip a day or three of shampooing. This is especially important for wavy and curly hair, which tends to be dry. Shampoo is supposed to clean the scalp, not hair. The rule for long hair is shampoo above the ears and conditioner below. If roots get oily, use a dry shampoo for a refresh.
Condition More At a minimum, long hair needs to be conditioned every shower, with or without shampoo. If your hair is still dry and frizzy, try adding a conditioning mask once a week or even a leave-in conditioner.
Brush It seems obvious but brushing is good for hair. The stimulation increases circulation in the scalp and helps distribute natural oils. For wavy and curly, brush hair wet to avoid damage. For dry hair, use a wide-tooth comb.
Sleep Sleeping can help grow a beard but the jury is out for hair on the head. What you sleep on can make a difference, especially for textured hair. Try a silk pillowcase for the smoothest sleeping surface that won't pull, tangle, or dry out hair (or skin). You'll never go back. Satin is better than cotton if you're on a budget but nothing compares to the feeling of silk. Plus these pillowcases warm up in the winter and keep you cool in the summer.
Cut Split ends are just a part of having long hair. When the ends start getting scraggly, it is definitely time for a cut or trim. Or even better, maintain hair before it gets to that point. It's not just about having long hair but healthy long hair. Long hair tends to elongate and shrink the face so most people look better with long hair that hits somewhere between the shoulder and collar bone.
How To Cut And Trim Men's Long Hair Yourself
Until Covid-19, we never advocated cutting hair at home. And for long hair, we still don't. If ends are frayed, do go ahead and cut off split ends. Don't go crazy with it. Do use hair cutting scissors.
Best Long Haircuts For Men
Keep reading for 52 ways to cut and style long hair for men.
1. Long Hair Undercut Haircut For Men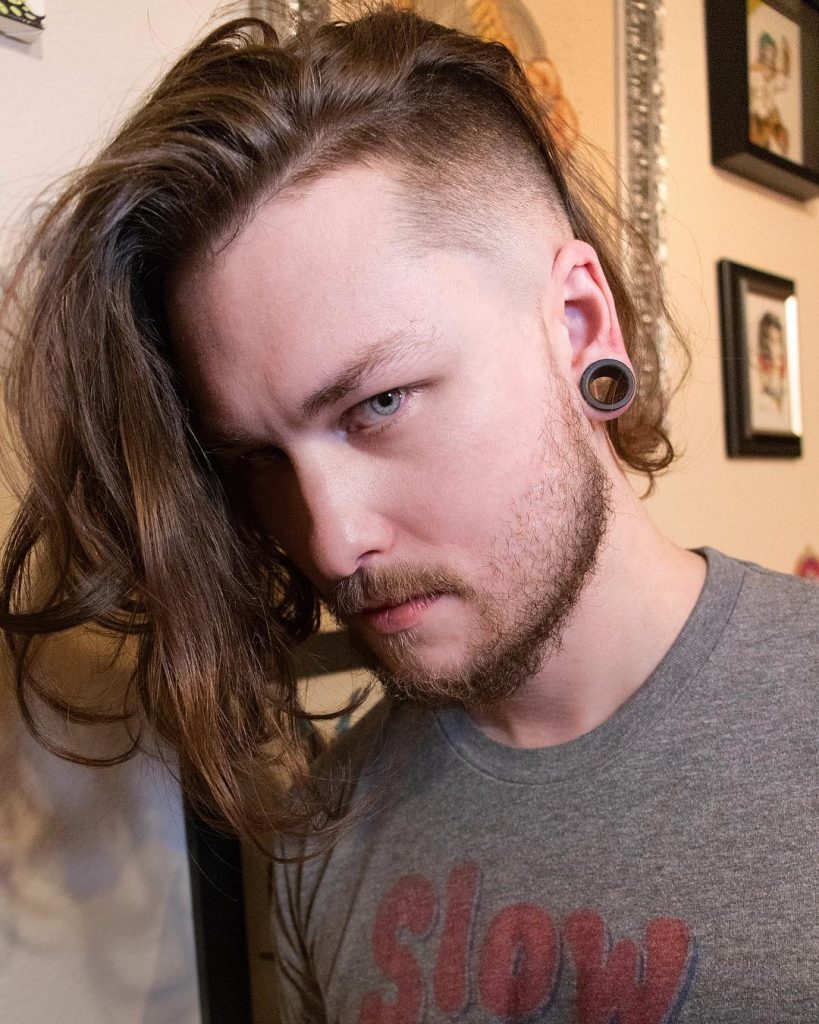 Undercut sides with long hair on top is one of the most popular men's cuts.
2. Men's Long Hair + Undercut Fade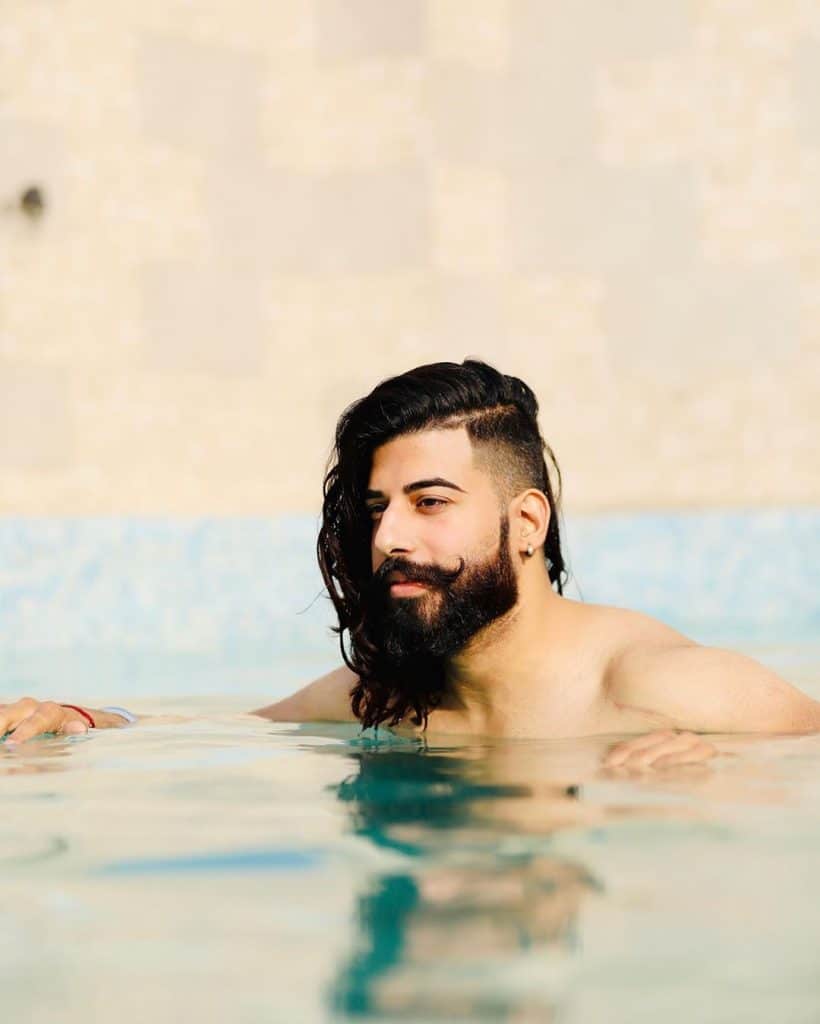 Here's the same look seen on Mr. India Universe 2018 plus a cool beard with handlebar mustache.
3. Men's Long Hair + Fade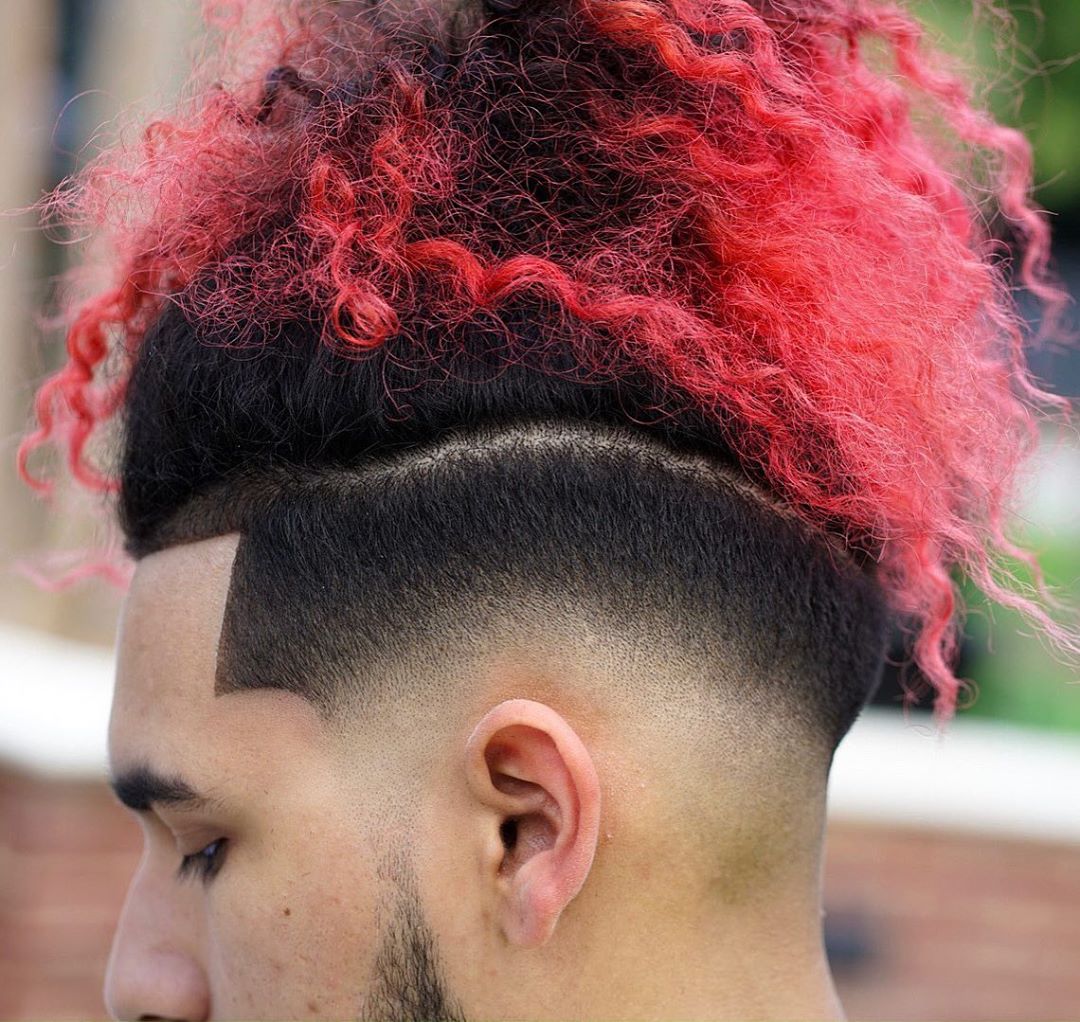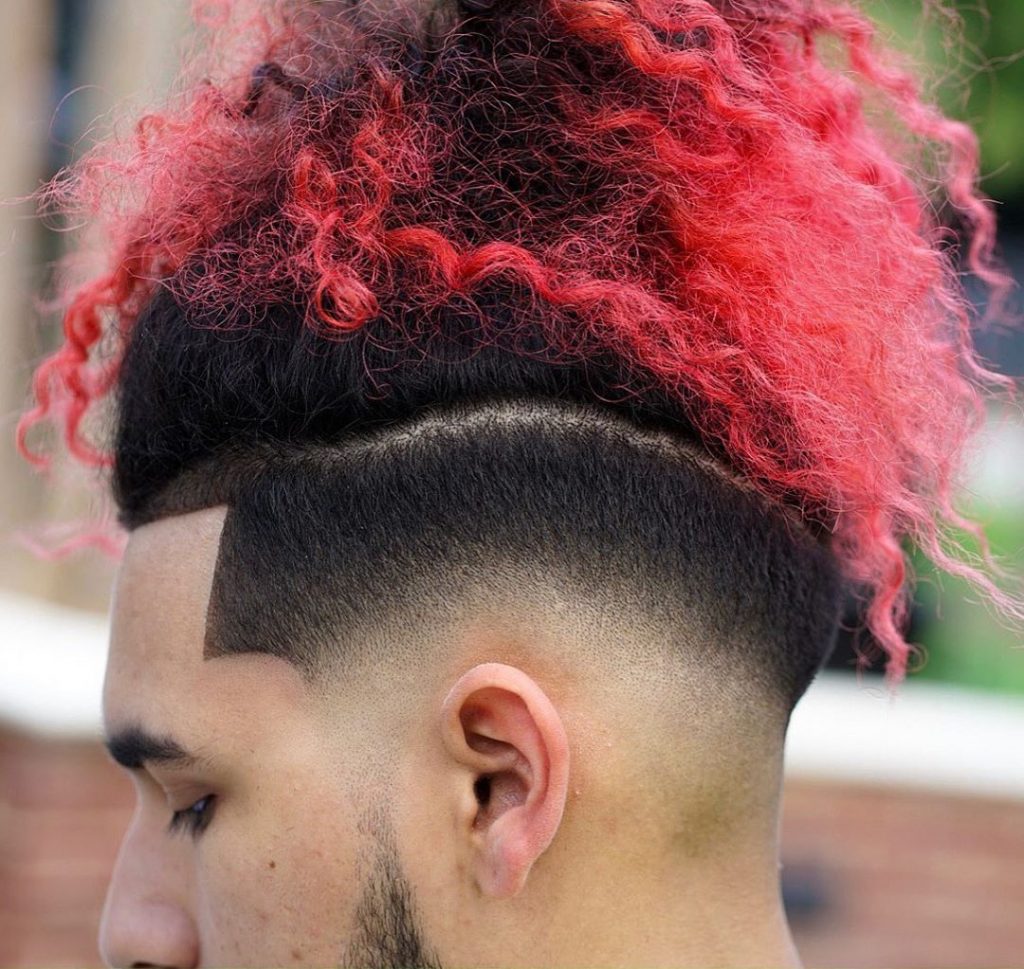 This drop fade leaves more hair on top but keeps the neckline short.
4. Long Hair + Shaved Sides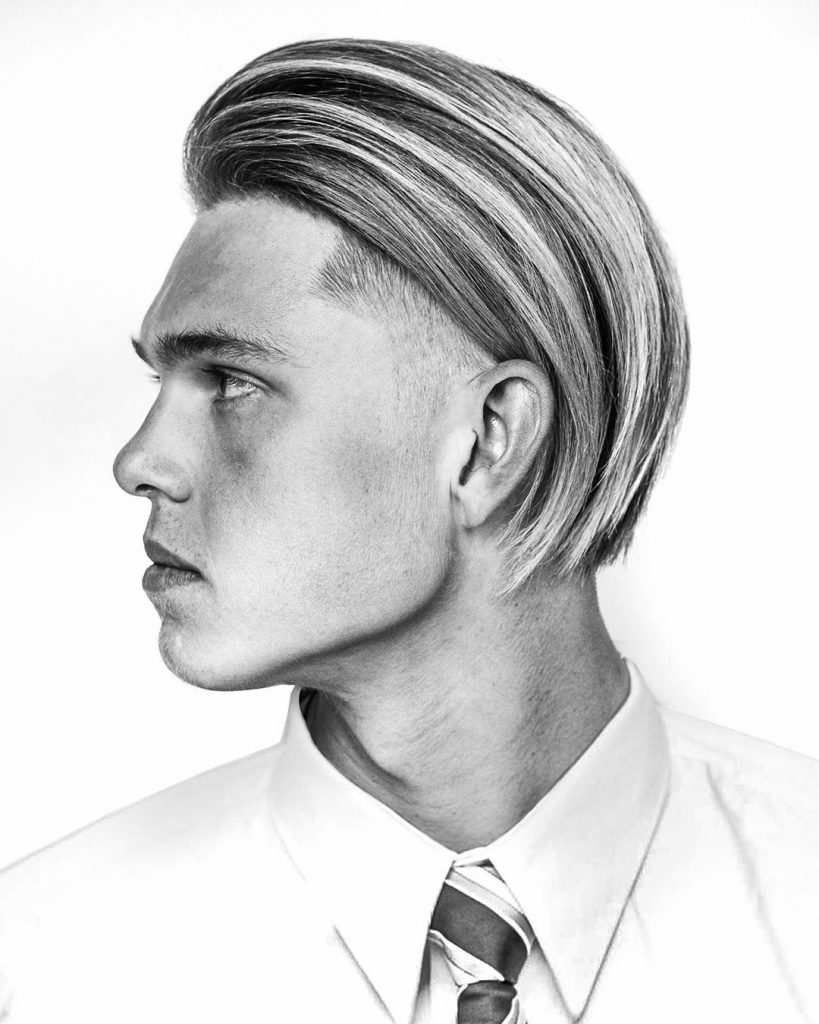 Shaved sides look cool with every length of long hair.
5. Men's Long Hair On Top + Short Sides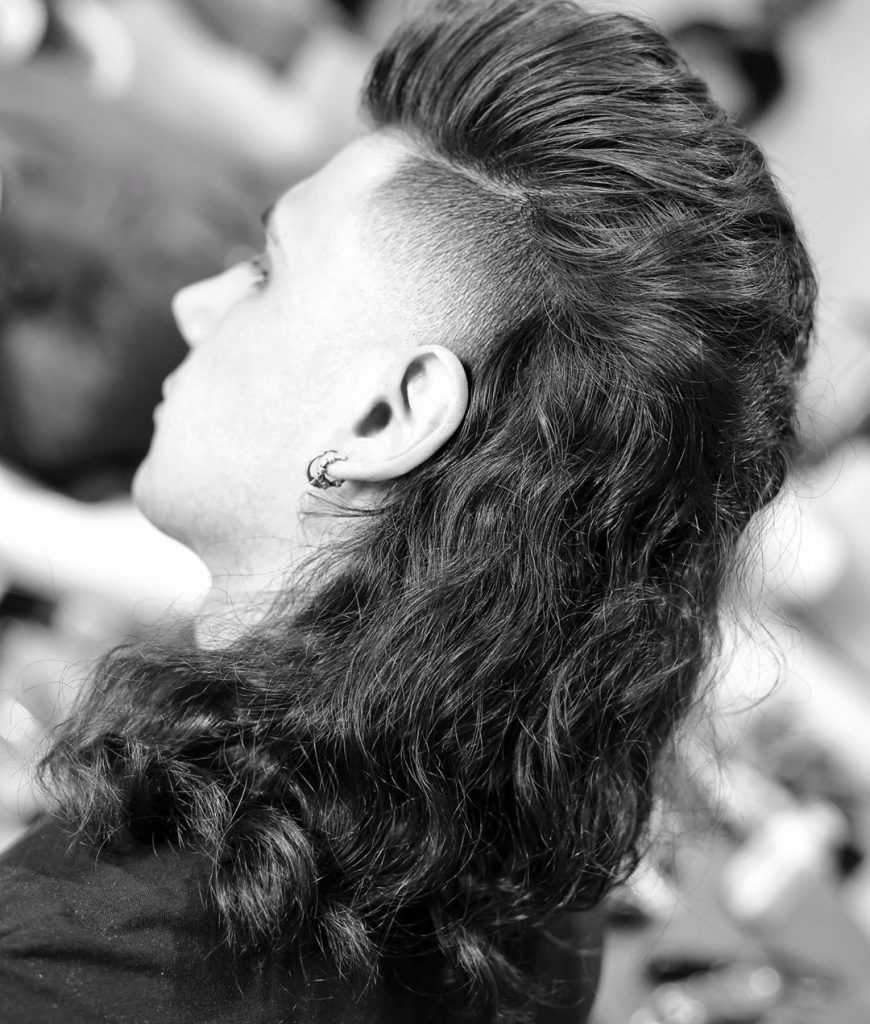 This mullet is long on top and even longer at the back. Talk about flow!
6. Long Hair + Beard Looks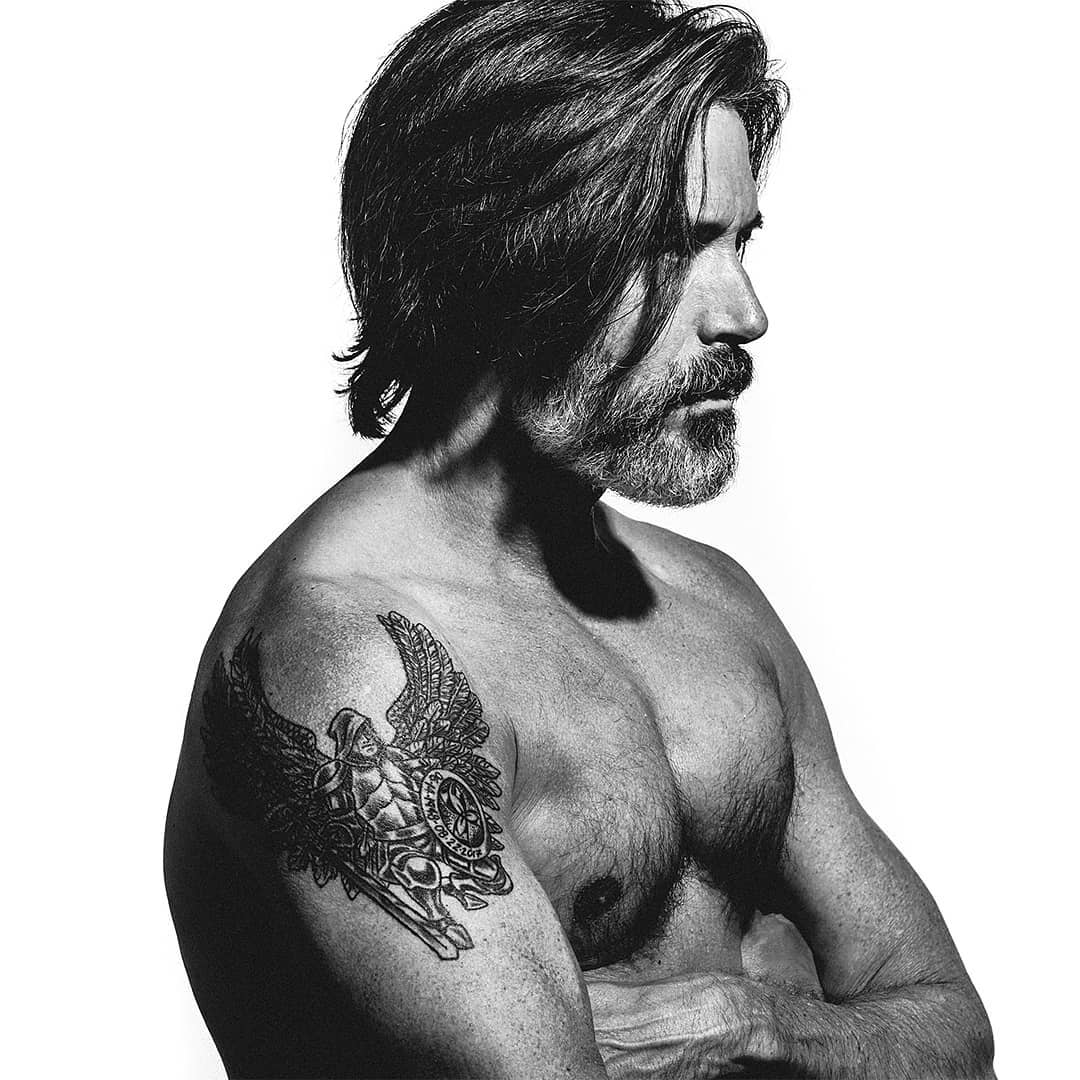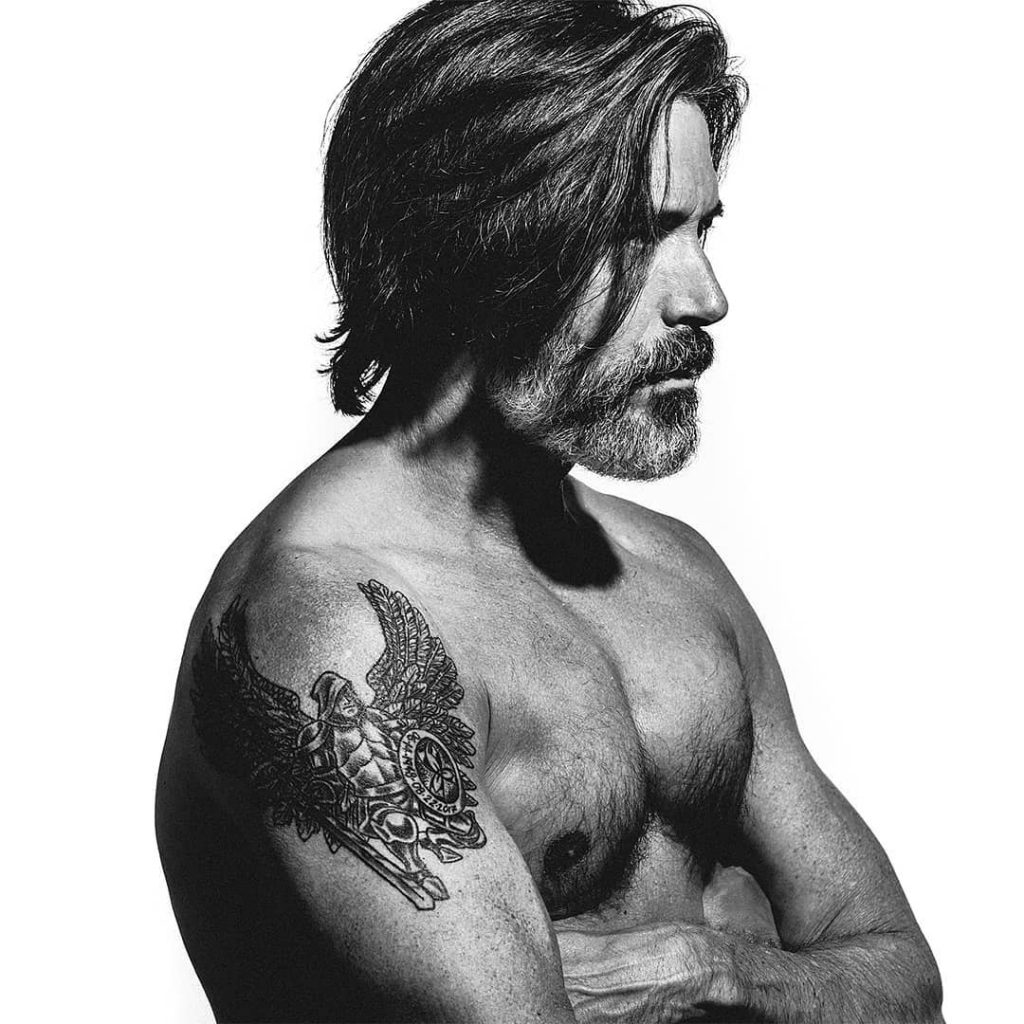 If you grow great hair, show it off with long hair and a beard.
7. Professional Long Hair Haircuts For Men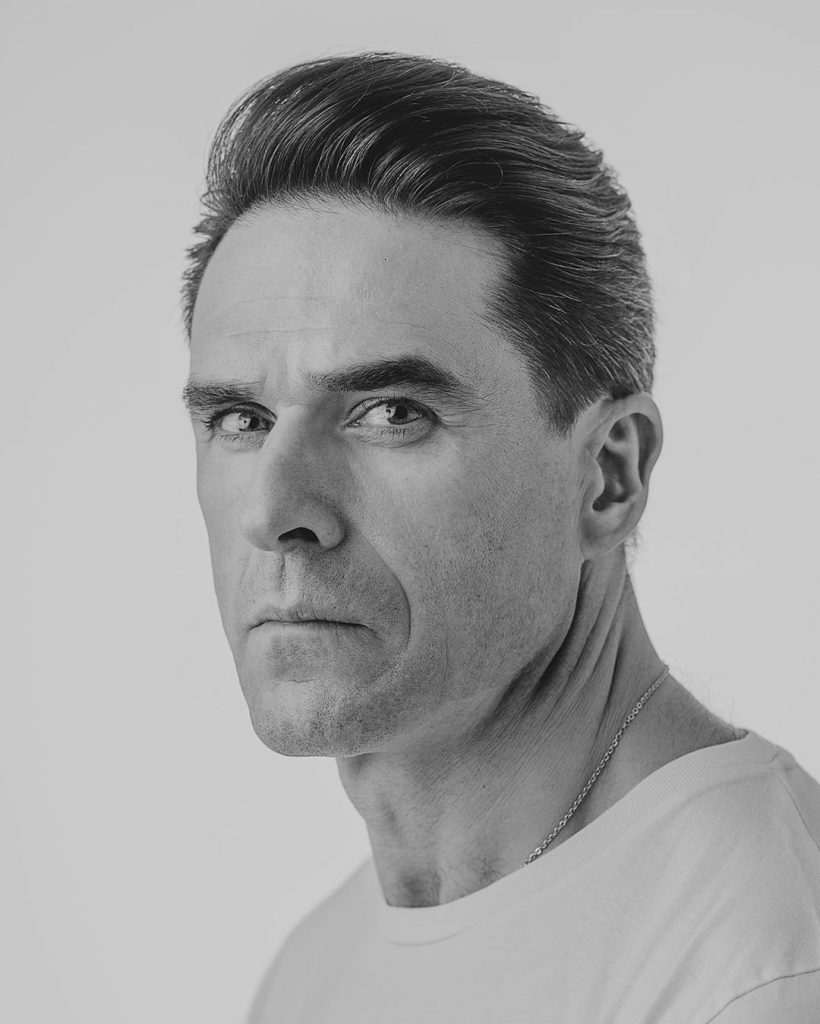 An easy to way to spiff up long hair for work is slick it back. This long taper looks short but has lots of length on top.
8. Long Hair With Bangs Haircut For Men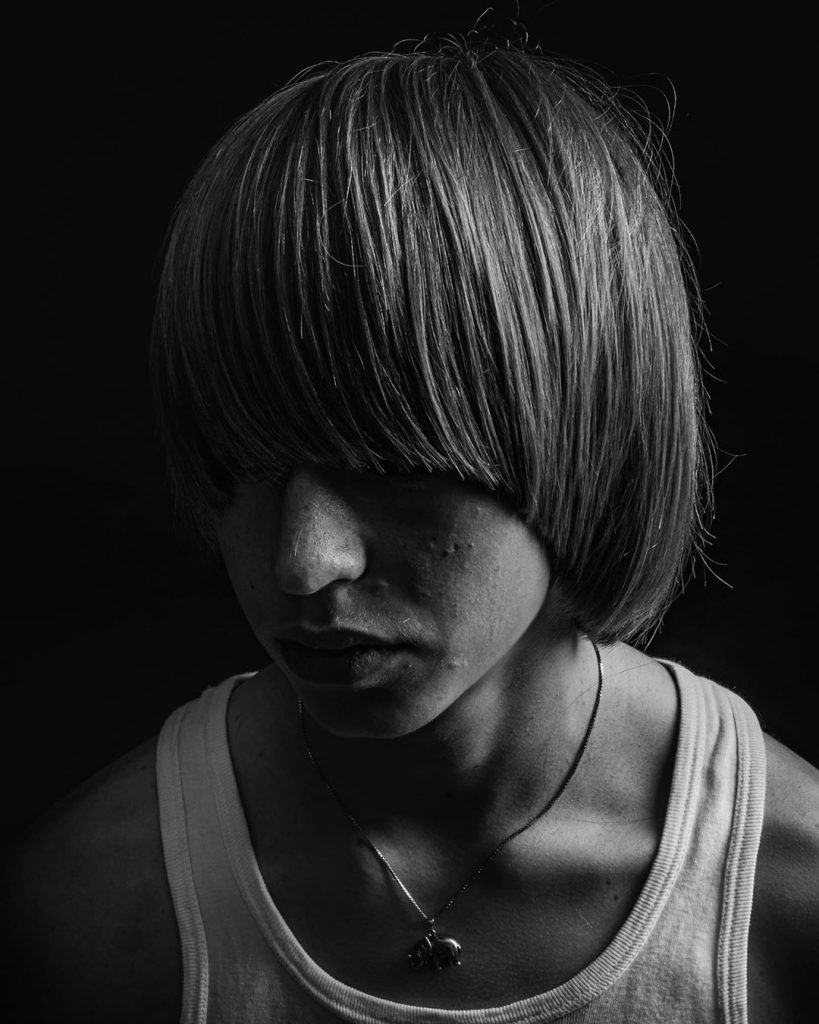 This cool mod haircut can also be slicked back for a totally different look
9. Medium Long Hair Haircuts For Men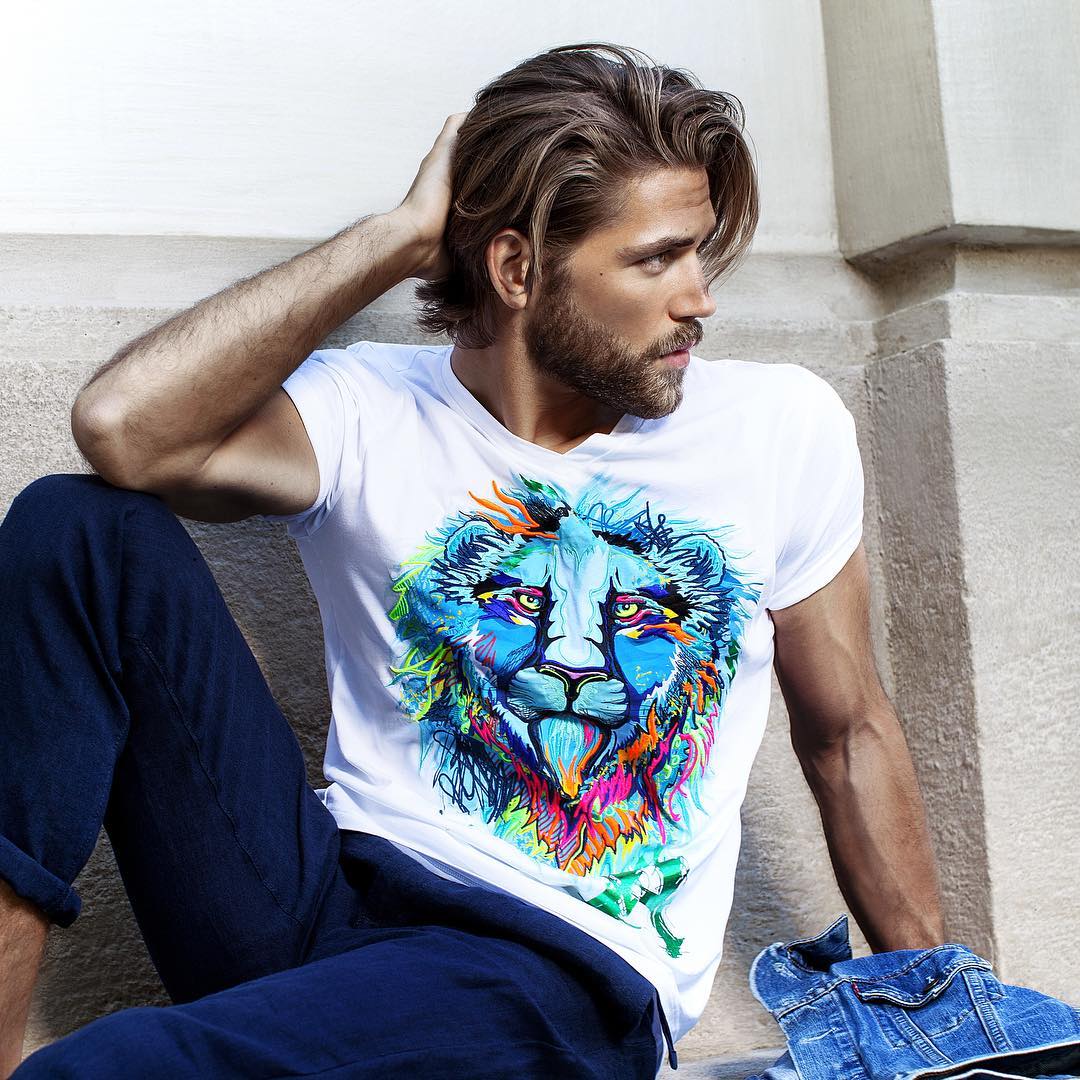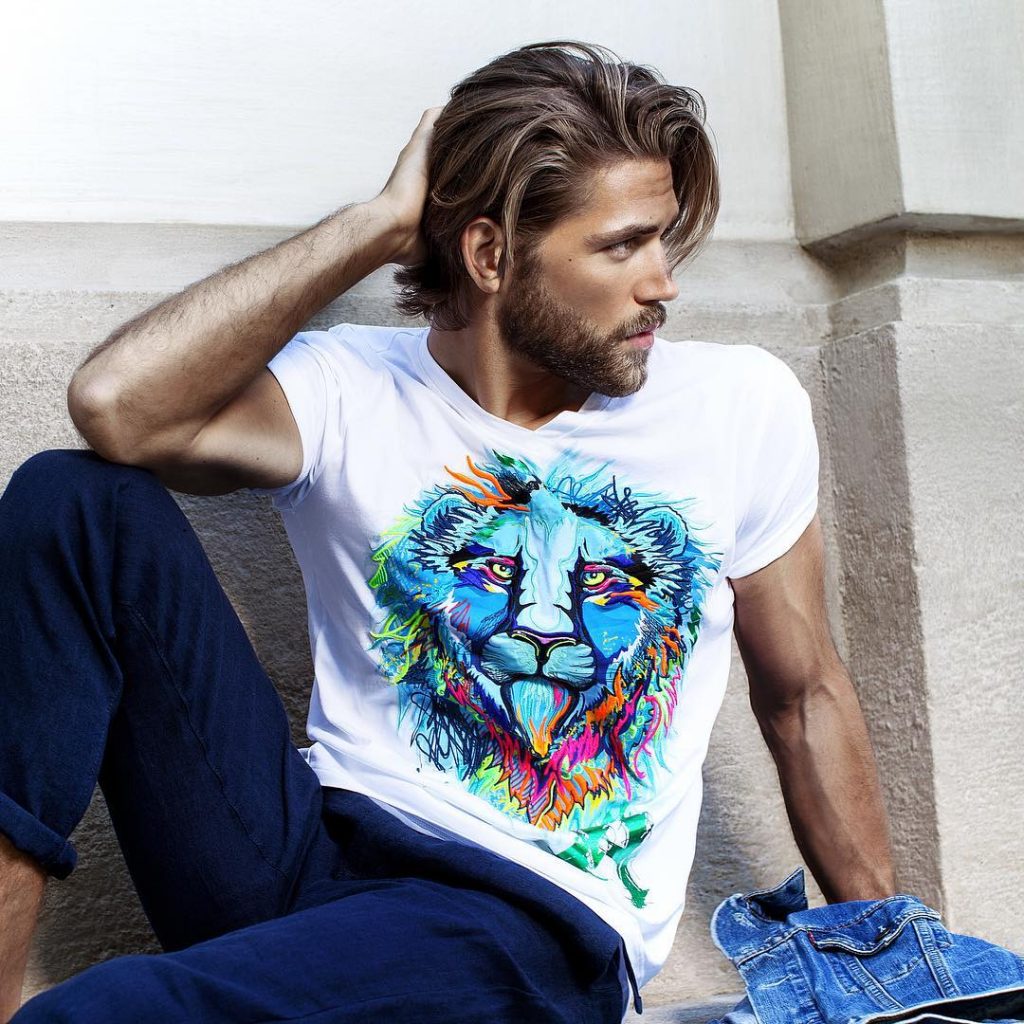 This is about as short as long hair all over gets. It's not long enough to tie back yet but has plenty of flow when worn down and can also be slicked back.
10. Very Long Hair Haircuts For Men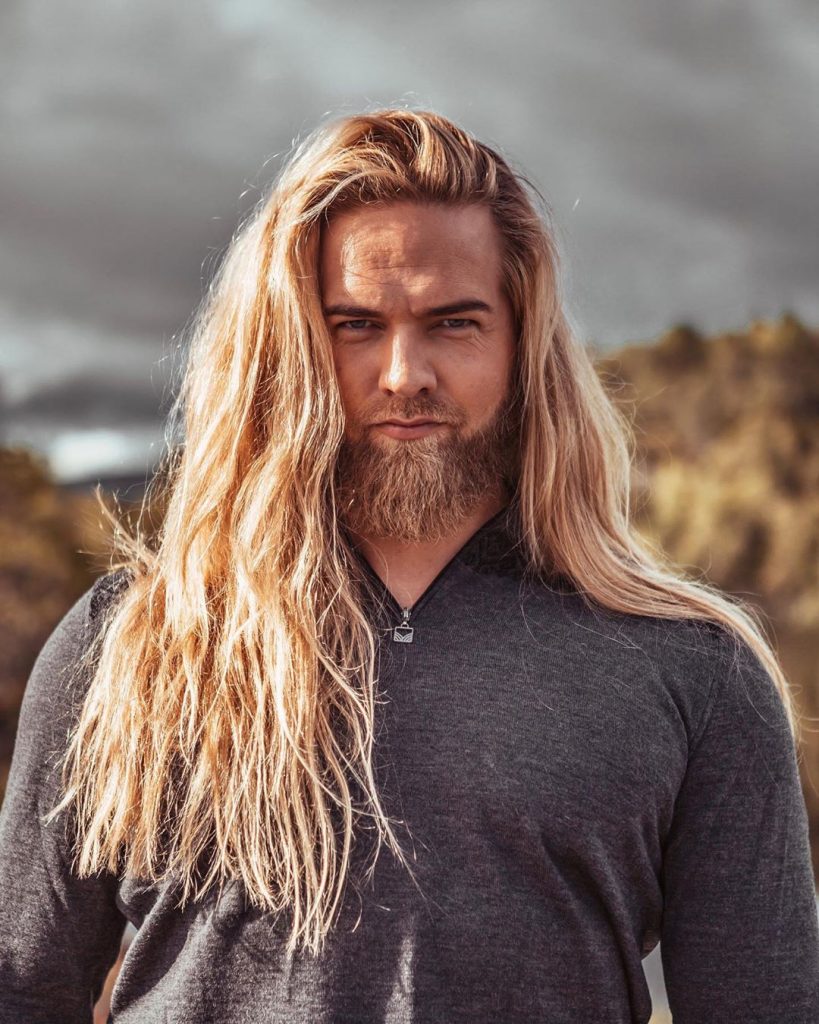 This mane probably took four years to grow. The blunt ends plus some layering help hair appear fuller all over.
11. Men's Long Hair Braid Styles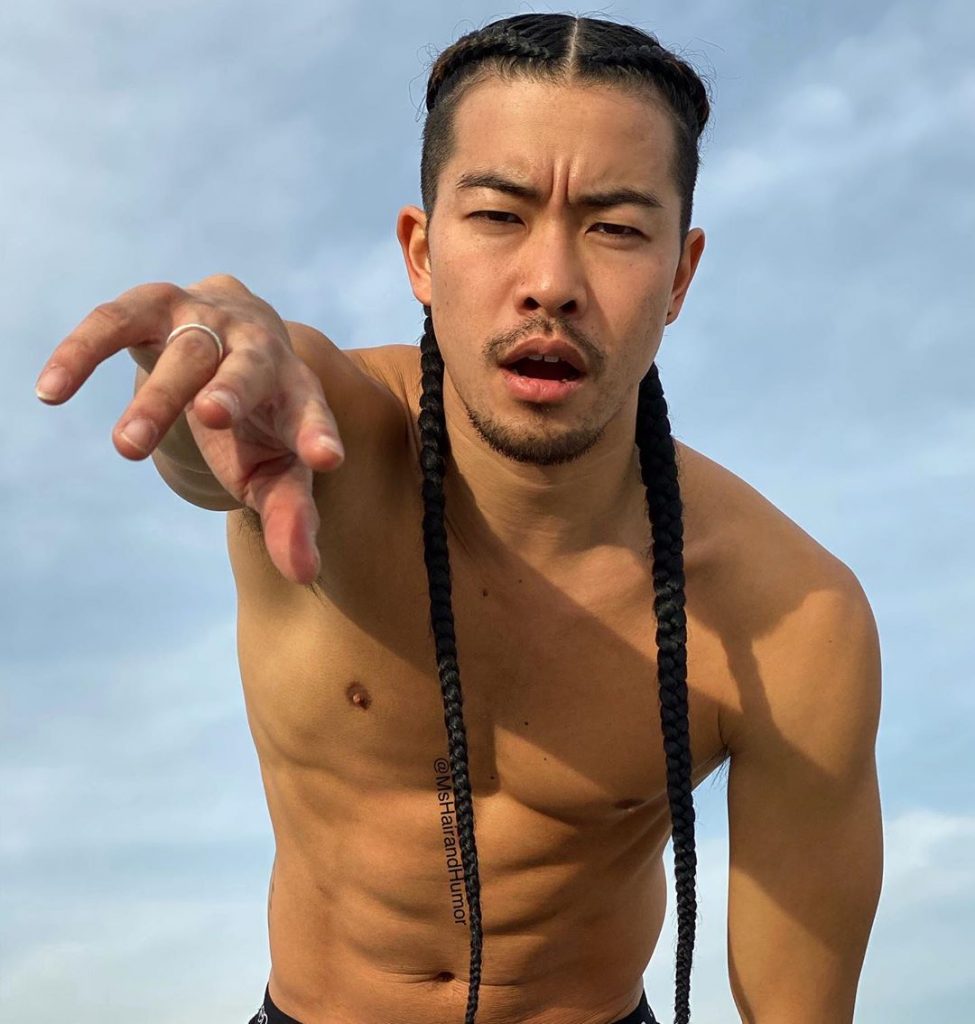 Braids for men are an attractive and creative way to control long hair.
12. Long Hair Layered Haircuts For Men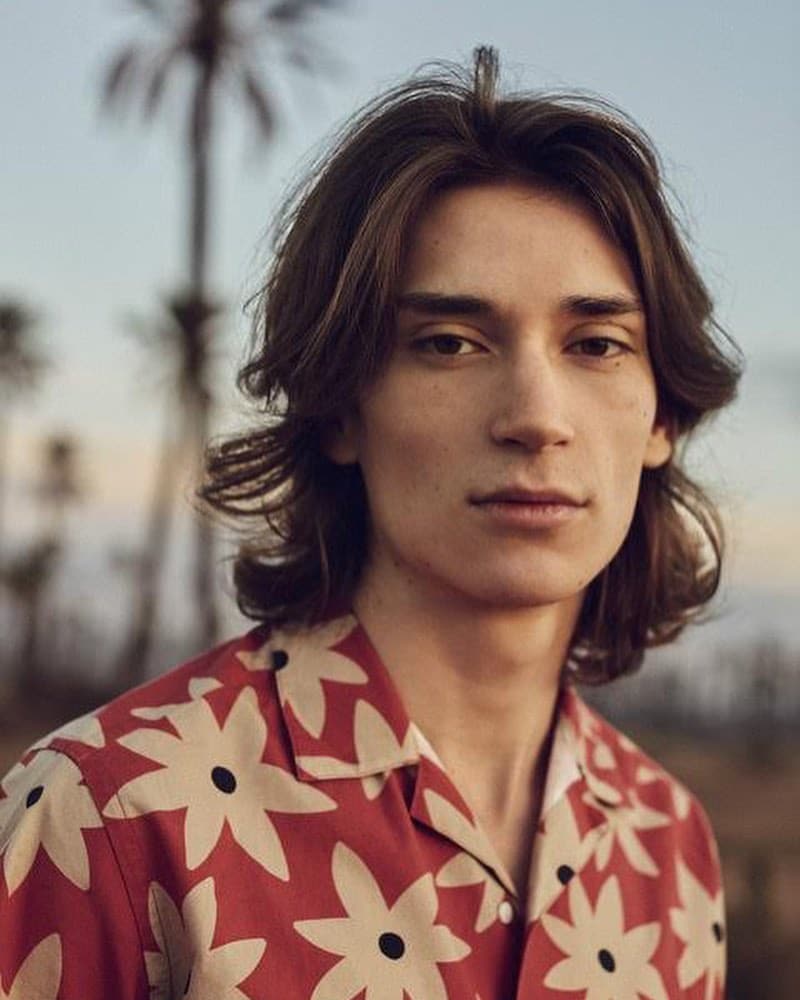 Hair layers are different lengths. They work well for all hair types because they make straight hair appear fuller, lighten up thick hair, and help bring out texture. These layers bring out natural wave and frame the face.
13. Men's Haircuts For Long Thick Hair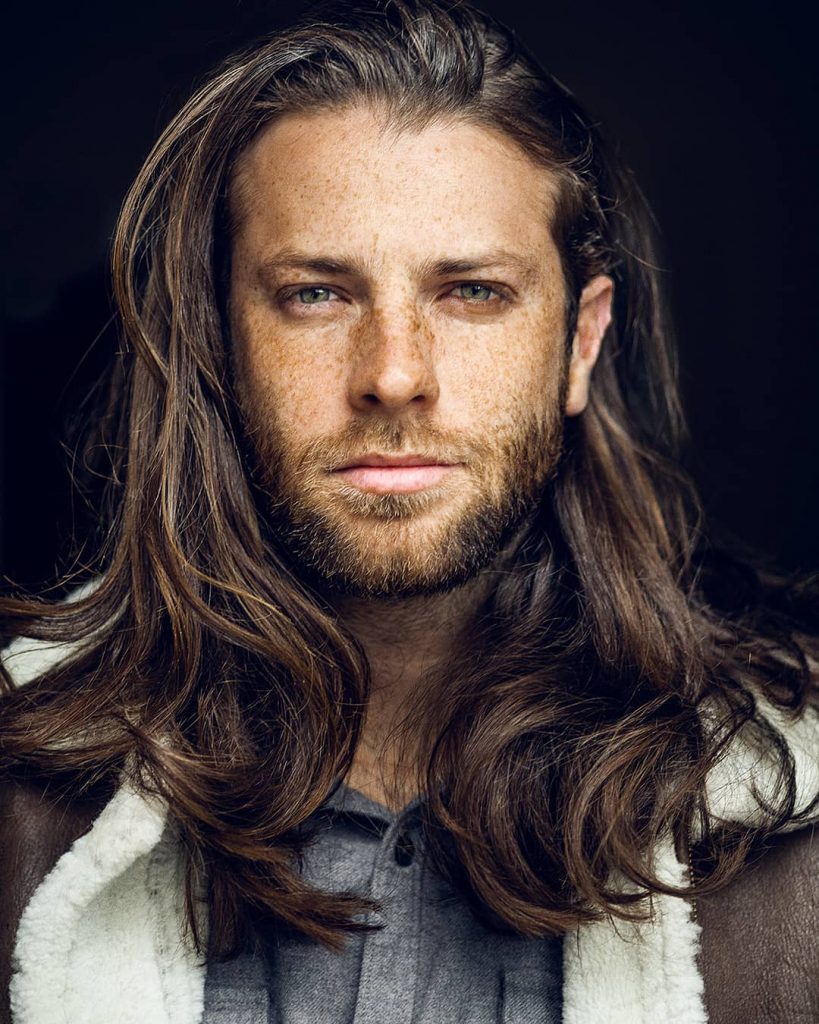 Long layers create an attractive shape and help bring out natural wave in this thick hair.
14. Men's Haircuts For Long Curly Hair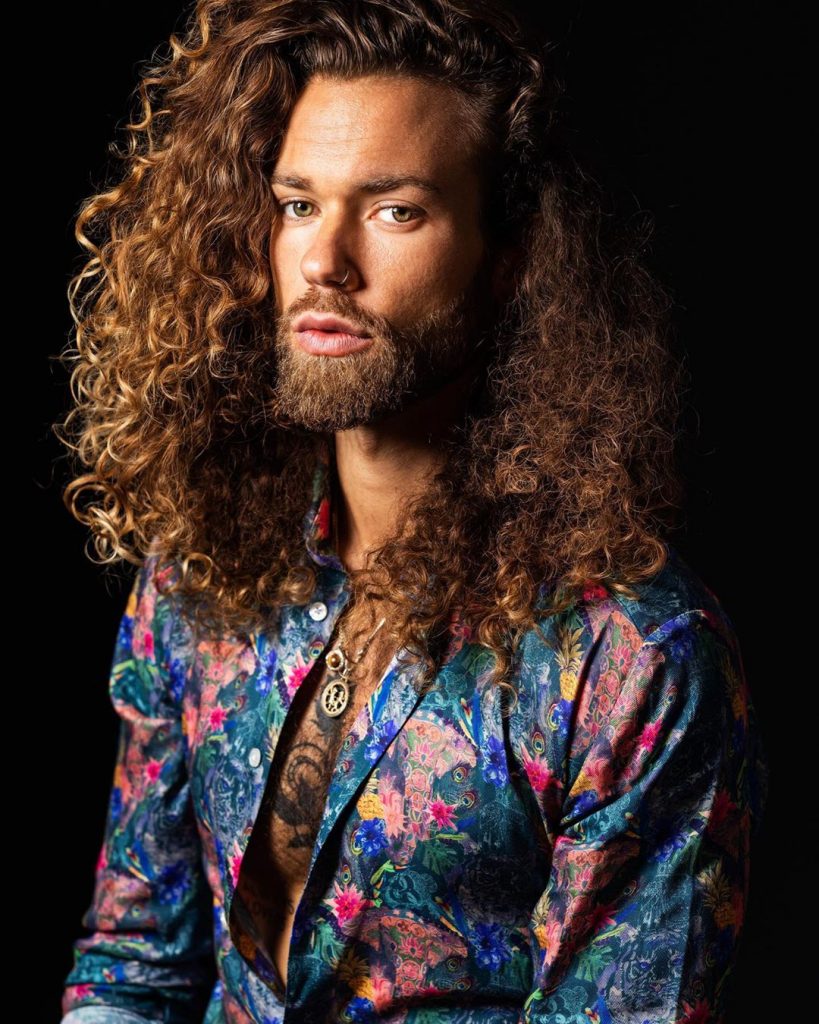 Without layers, curly hair will form a triangle, also called the dreaded triangle. Layers allow hair to form a flattering shape that emphasizes length instead of width.
15. Undercut For Men With Long Curly Hair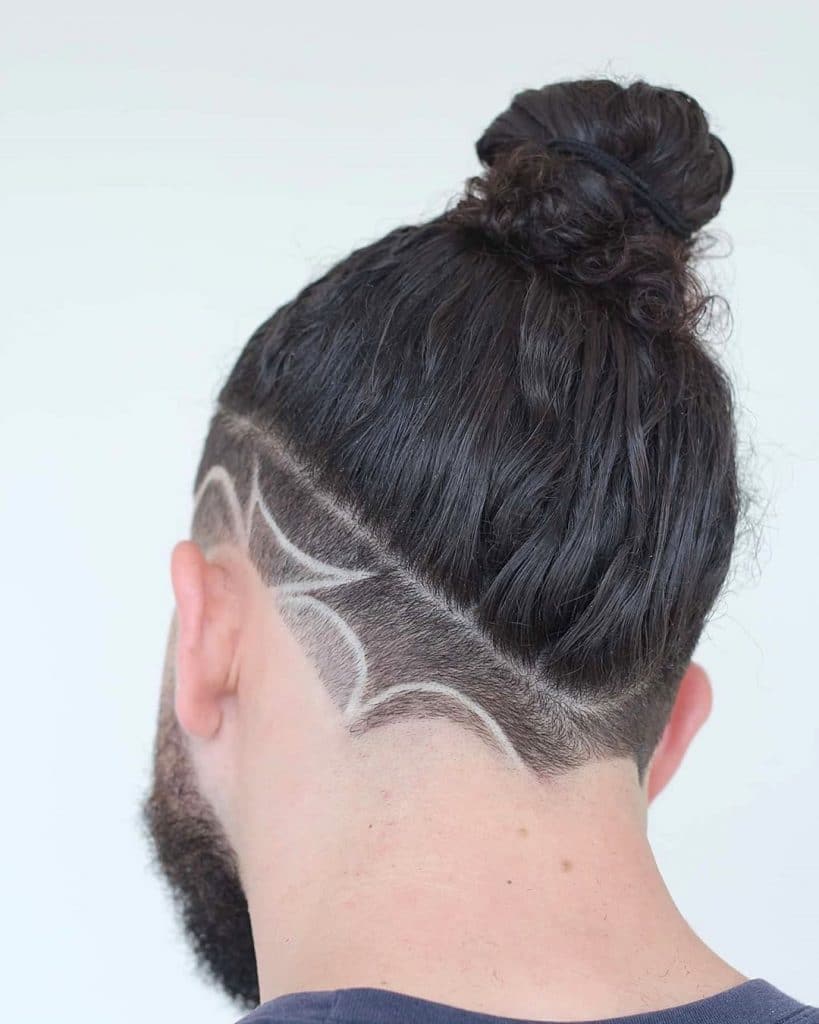 There are two kinds of undercuts. Some go all the way up the head while others take the hairline up, more like a fade. This is a cool look because it is revealed when hair is pulled up and hidden when hair is worn down.
16. Men's Haircuts For Long Wavy Hair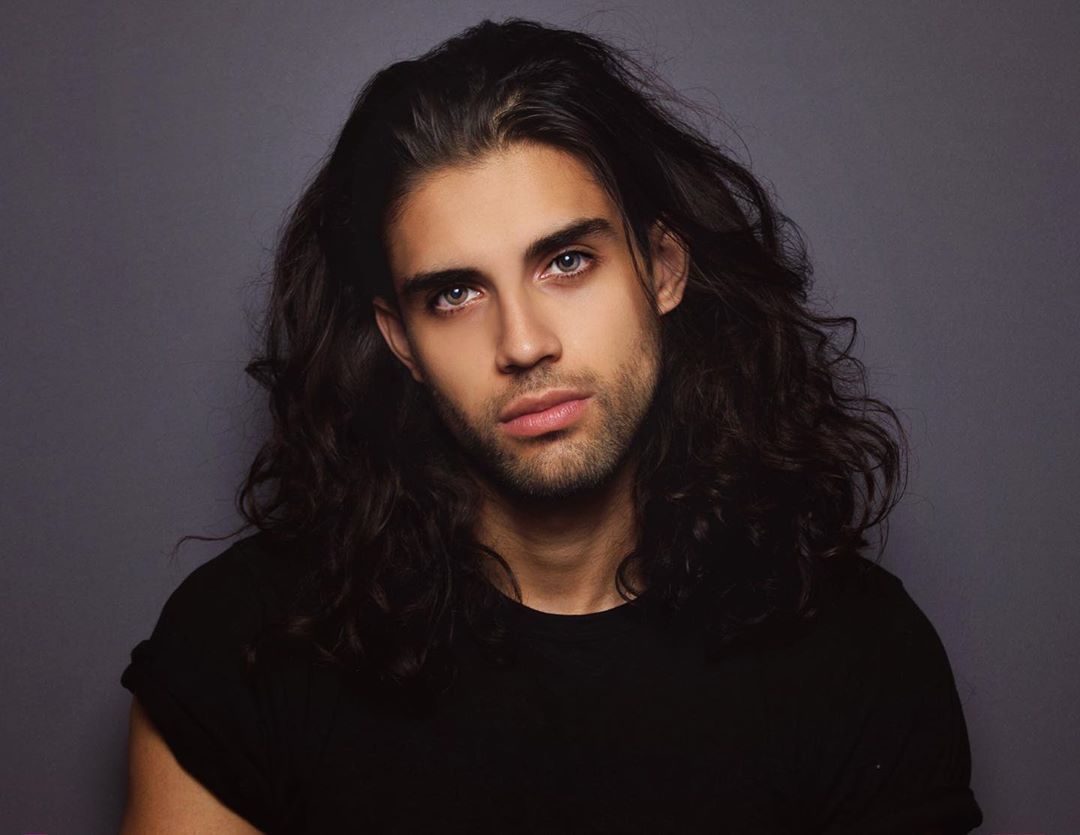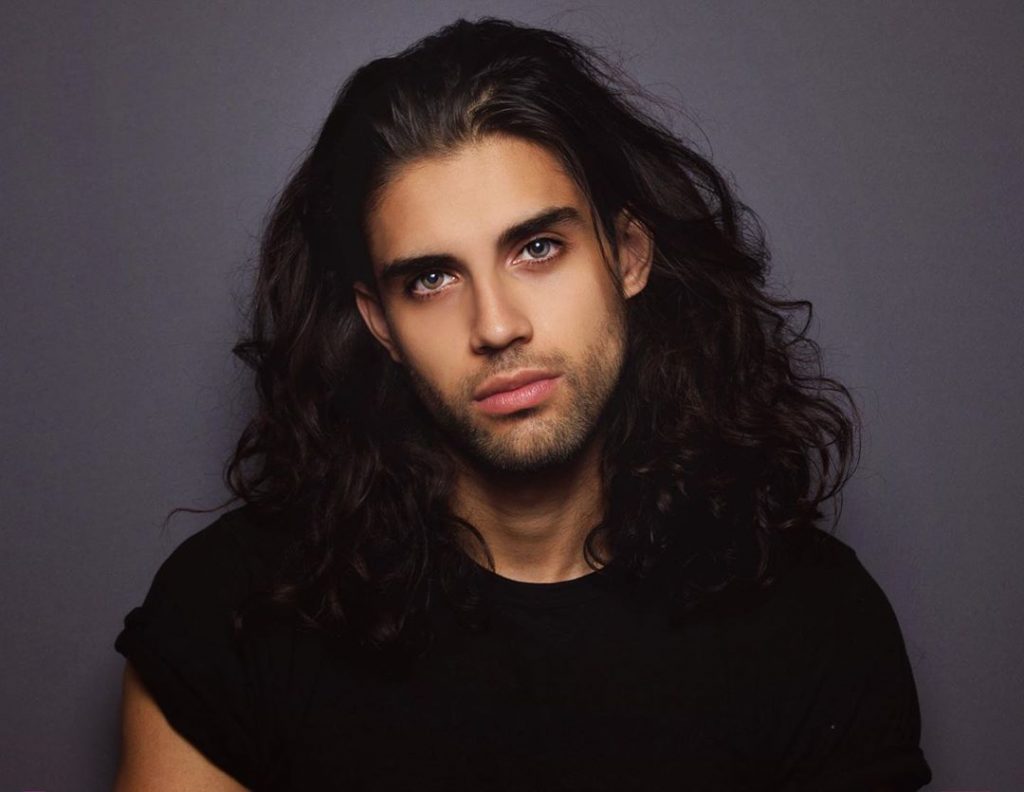 Wavy hair also needs some layering to create a flattering shape and lighten up thick hair.
17. Men's Haircuts For Long Straight Hair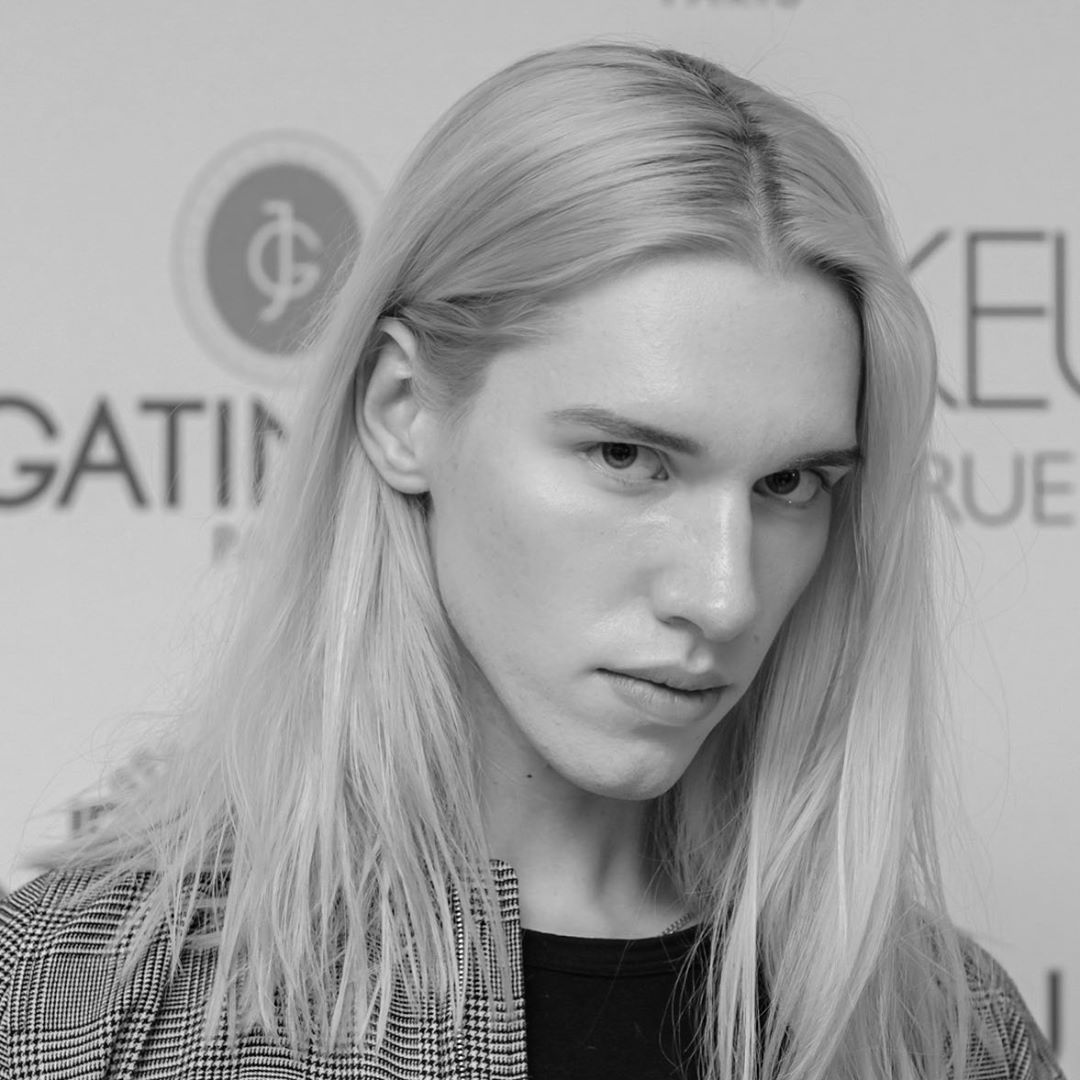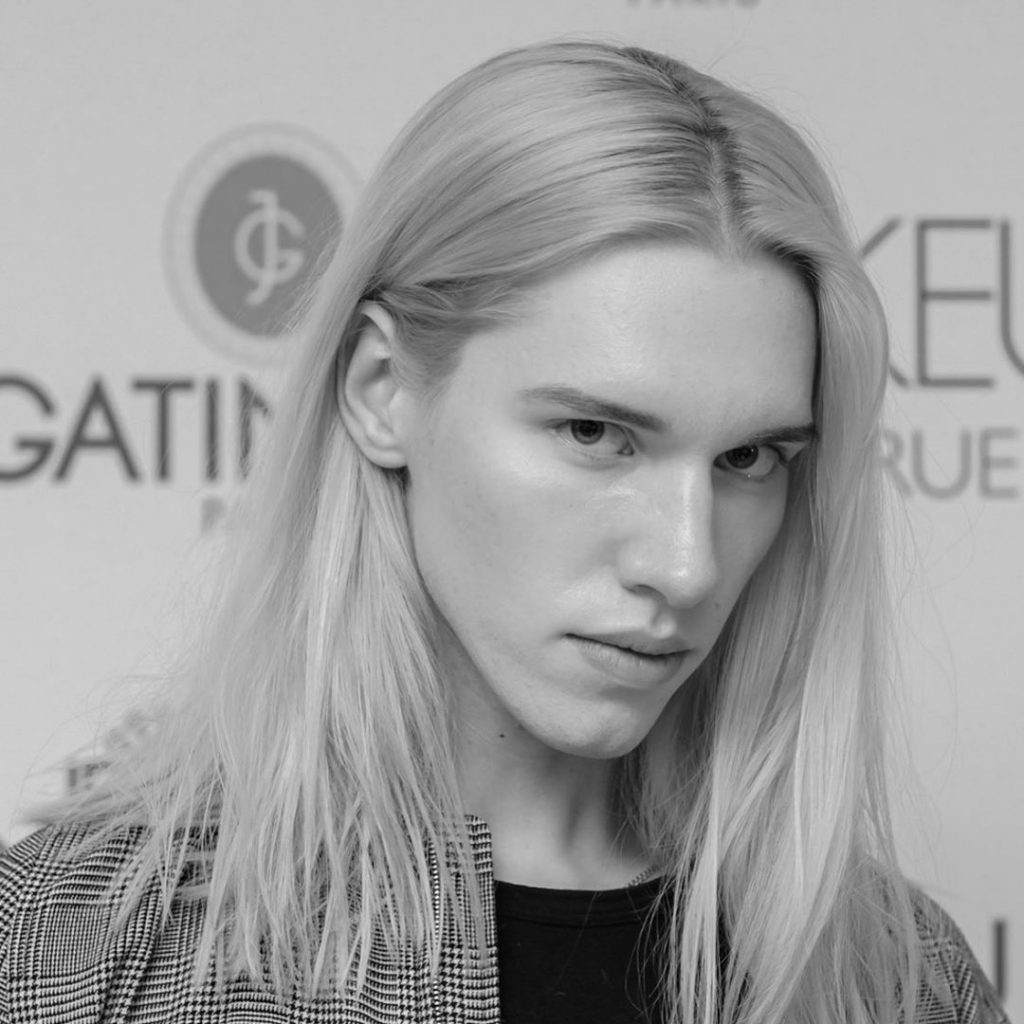 Straight hair has the tendency to lie flat without any intervention. This cut is one length all around to boost the volume of fine hair. A volumizing product like a hair cream or salt spray does the rest.
18. Long Hair Haircuts For Asian Men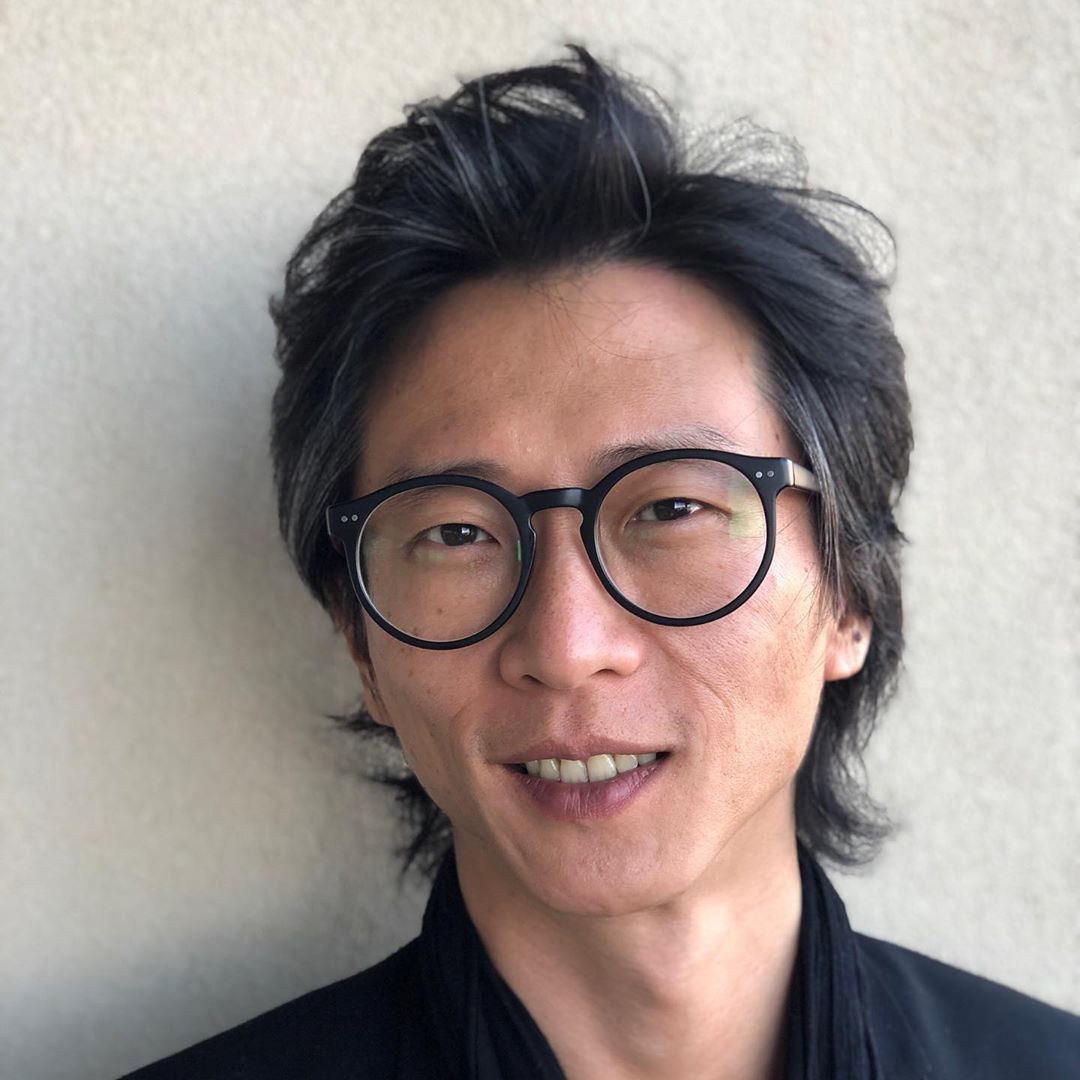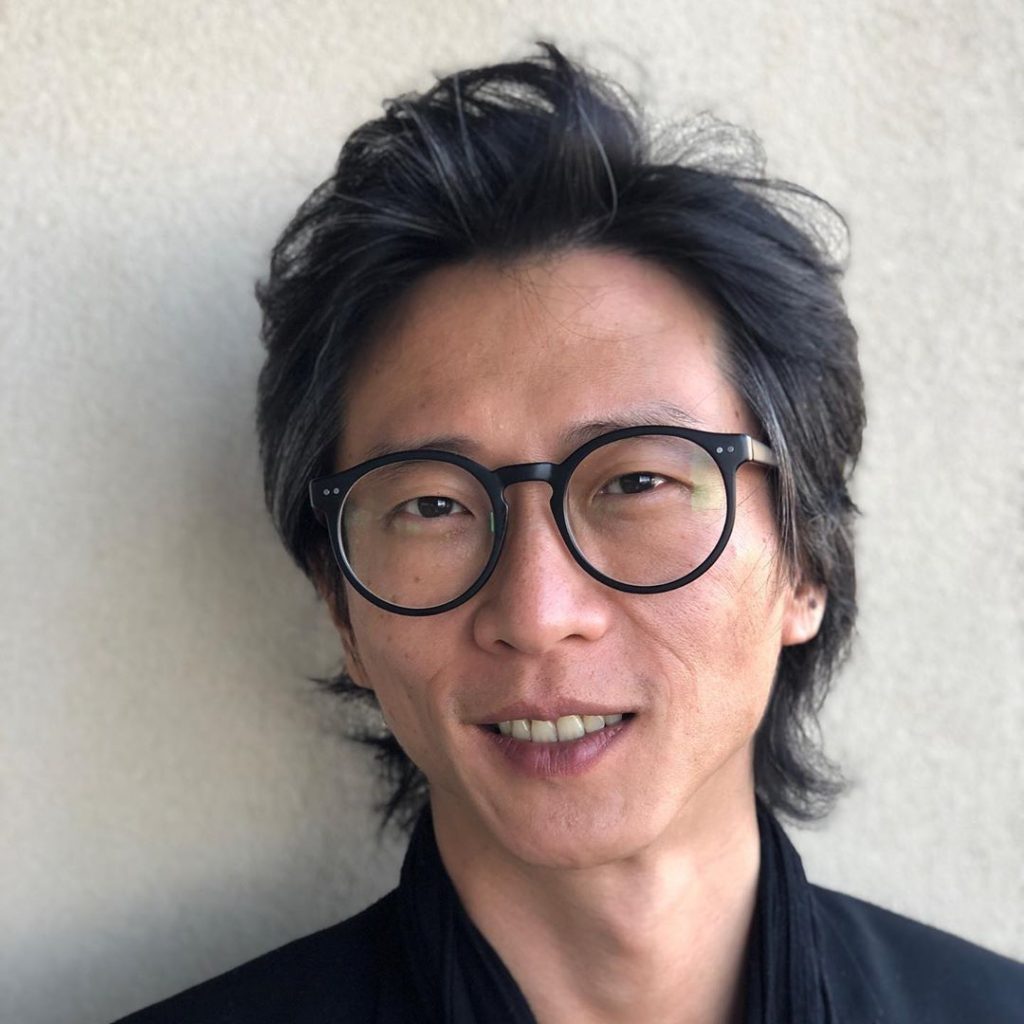 This cool look is simultaneously long and polished. That's a tough balance to pull of but this cool gentleman does it.
19. Long Hair Haircuts For Black Men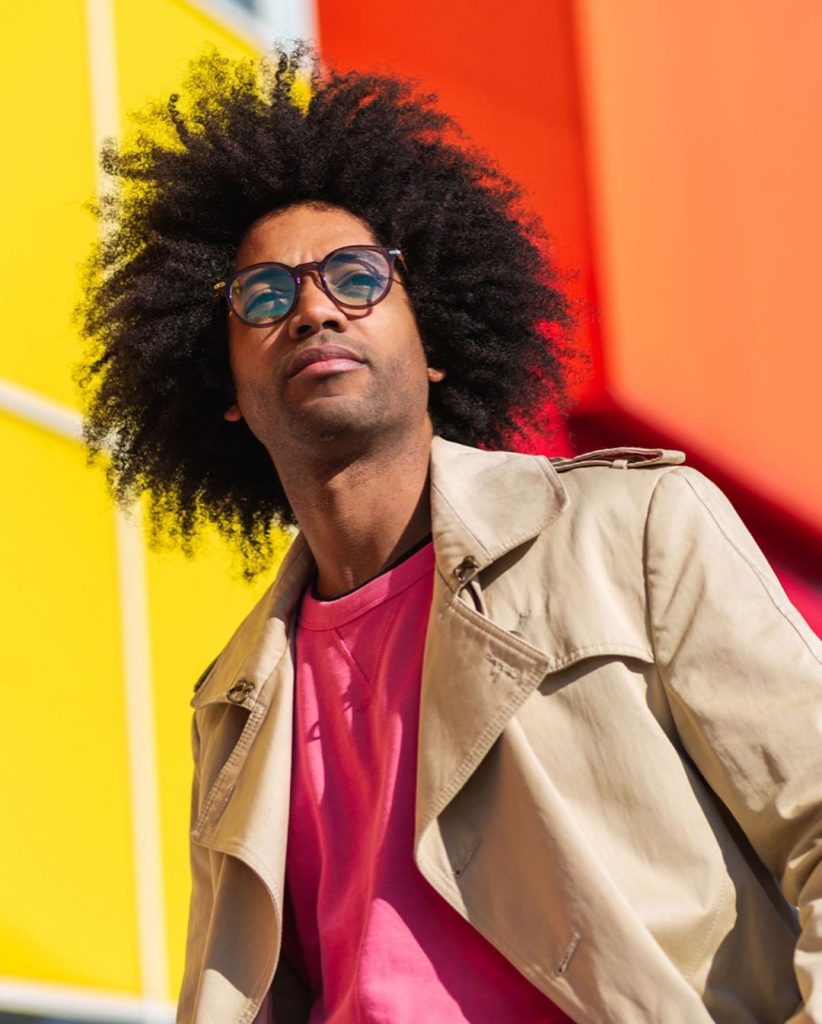 Other than dreadlocks or braids, one of the most popular long hairstyles for Black men is an afro. Textured edges give this one a modern finish.
20. Shoulder Length Haircuts For Men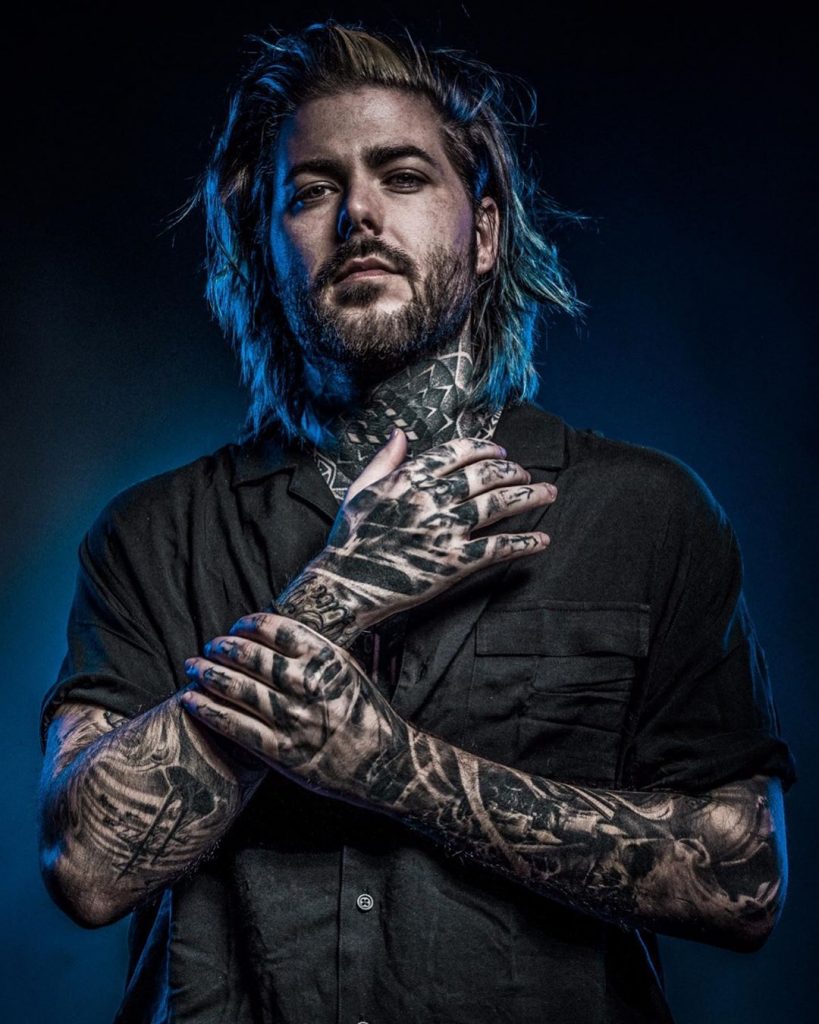 To get all hair to shoulder length, hair on top of the head has to be a lot longer than hair at the neck. This cut is part of growing hair long, maintaining a cool shape while hanging on to length all over.
21. Long Shaggy Hair Haircuts For Men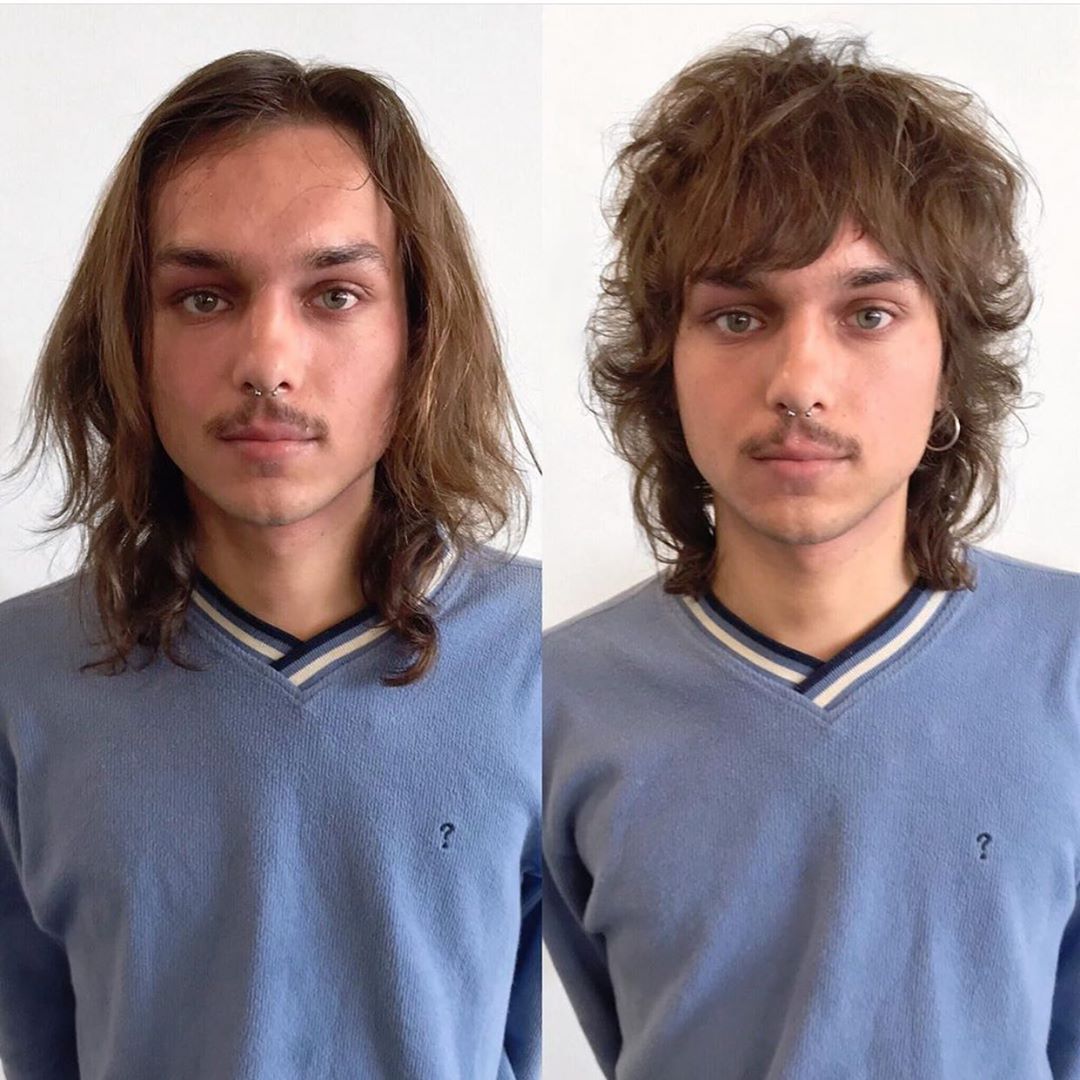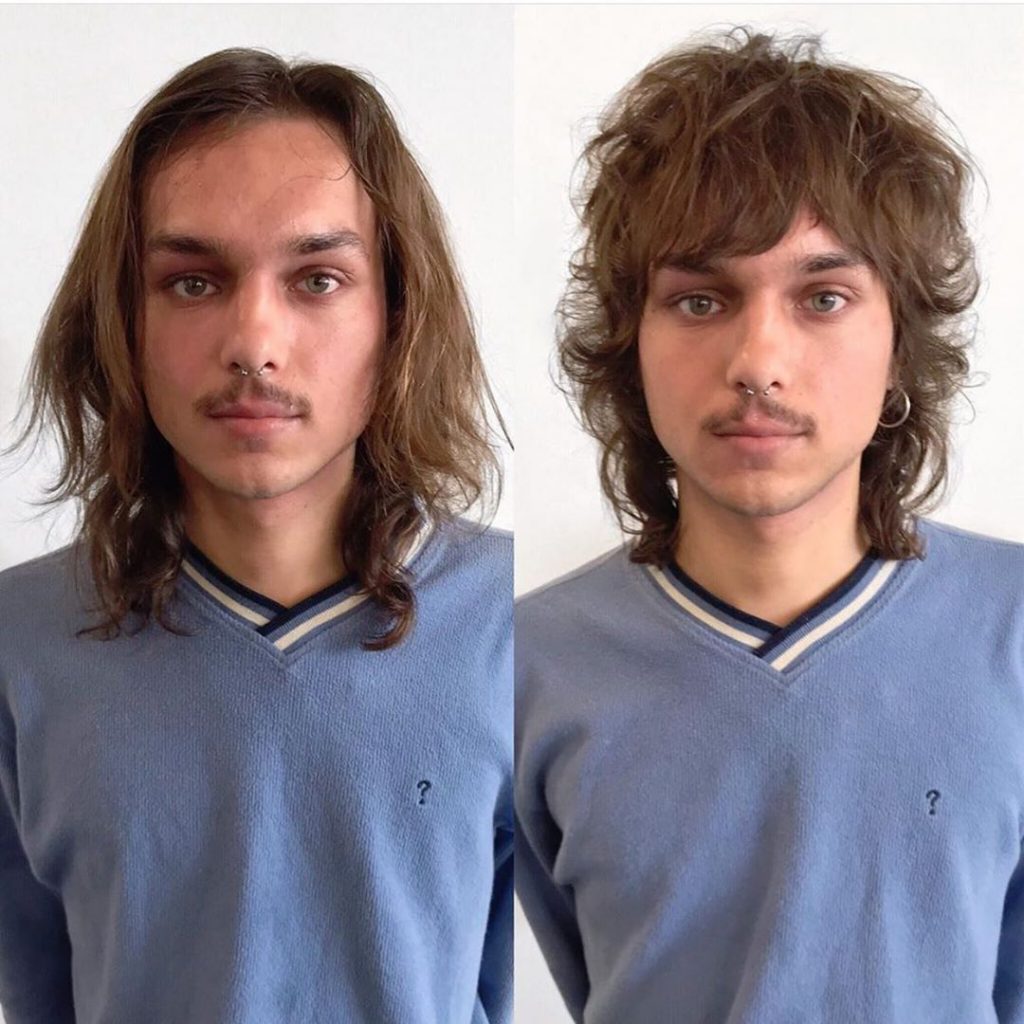 Shag haircuts are characterized by layers and texture. You can see how this shorter cut brings out curl while creating that class shaggy shape with bangs.
22. Haircuts For Long Fine Hair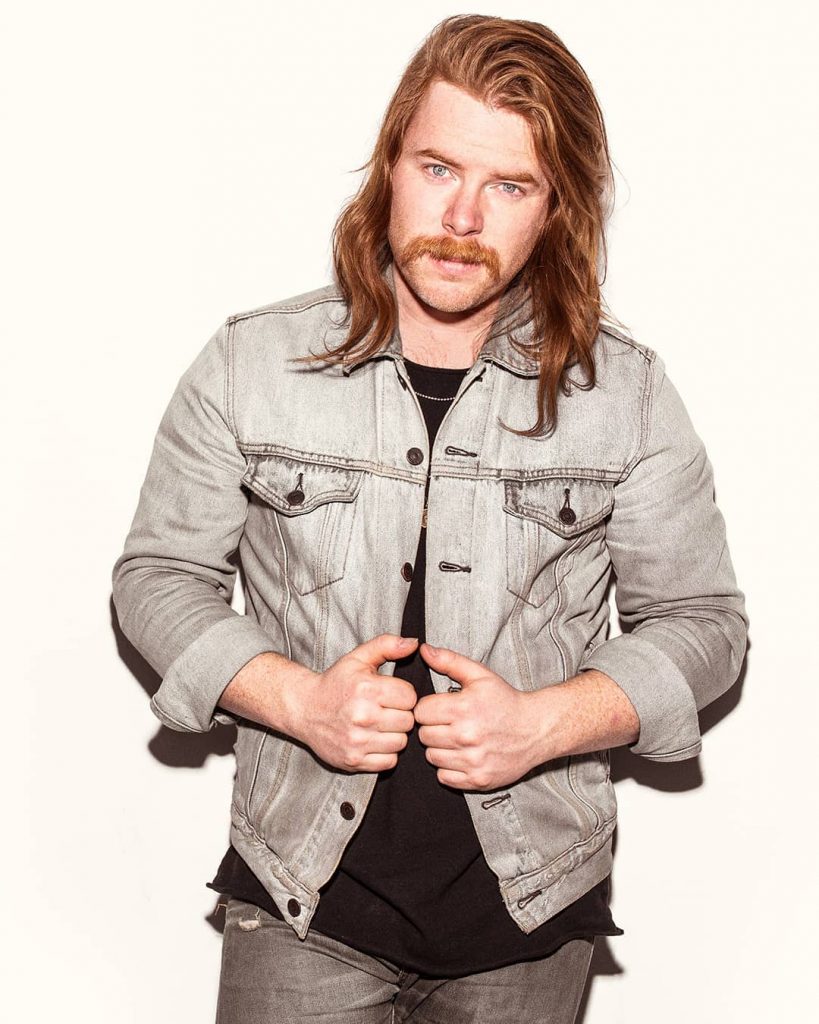 You can still grow hair long if you have fine, straight hair. This deep side part adds volume on top of the head. Also try a salt spray for more texture and volume.
23. Hipster Long Hair Haircuts For Men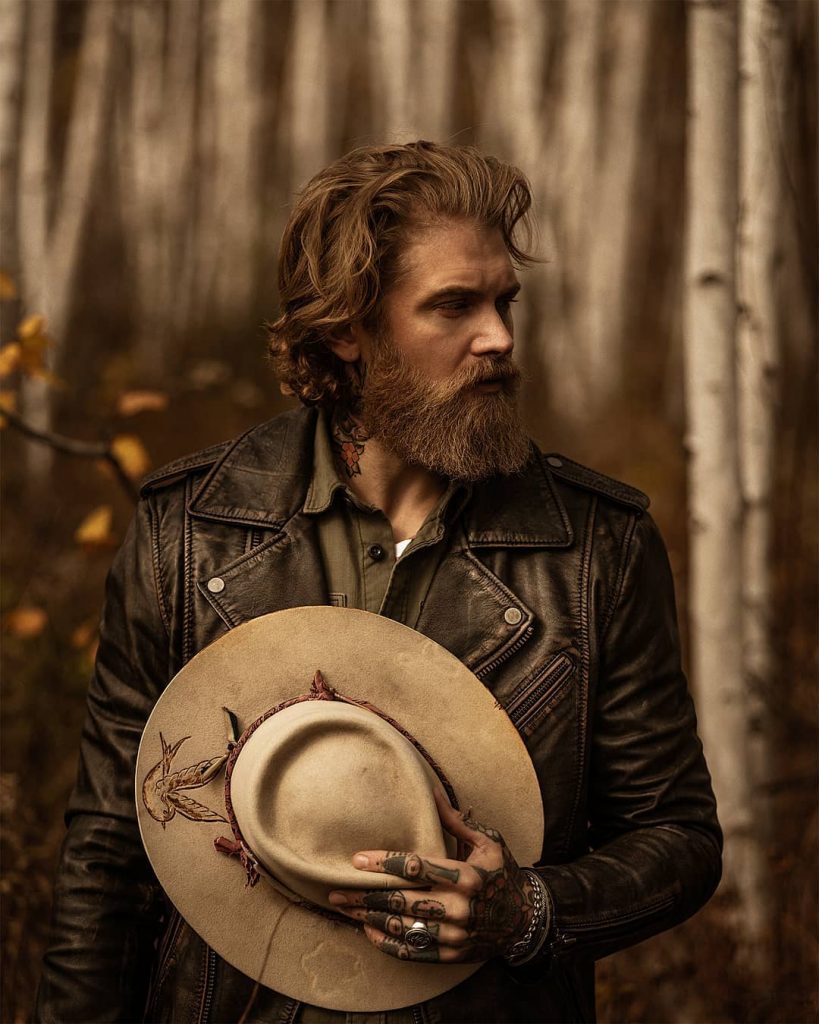 Sometimes it's hard to pinpoint what a hipster is but you know it when you see it.
24. Long Dreadlocks And Burst Fade Haircut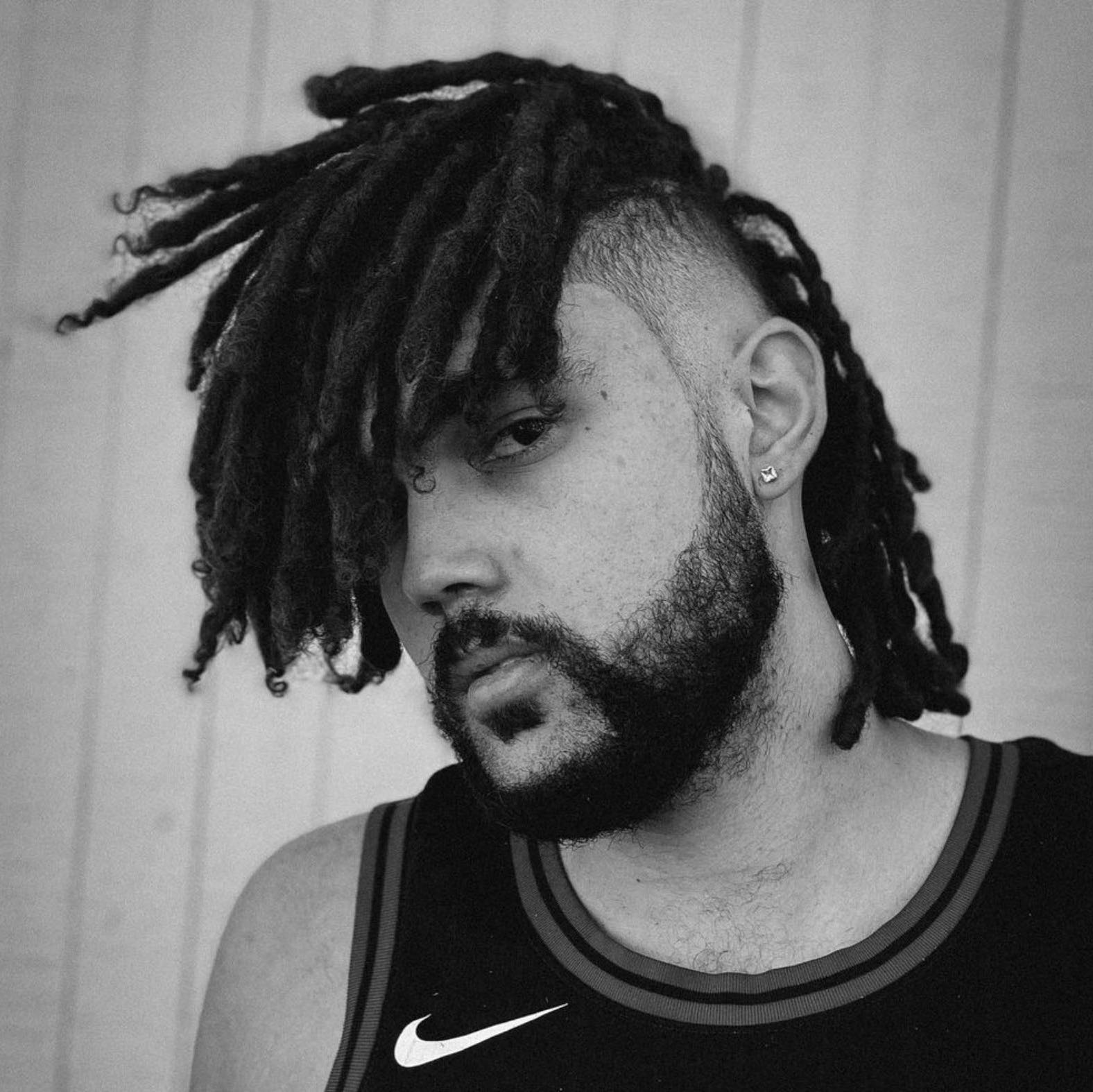 This is a super cool addition to these long dreadlocks. The burst fade shows off both the disconnected beard and the hair on top very nicely.
25. Long Hair Undercut Haircut For With A Cool Hair Design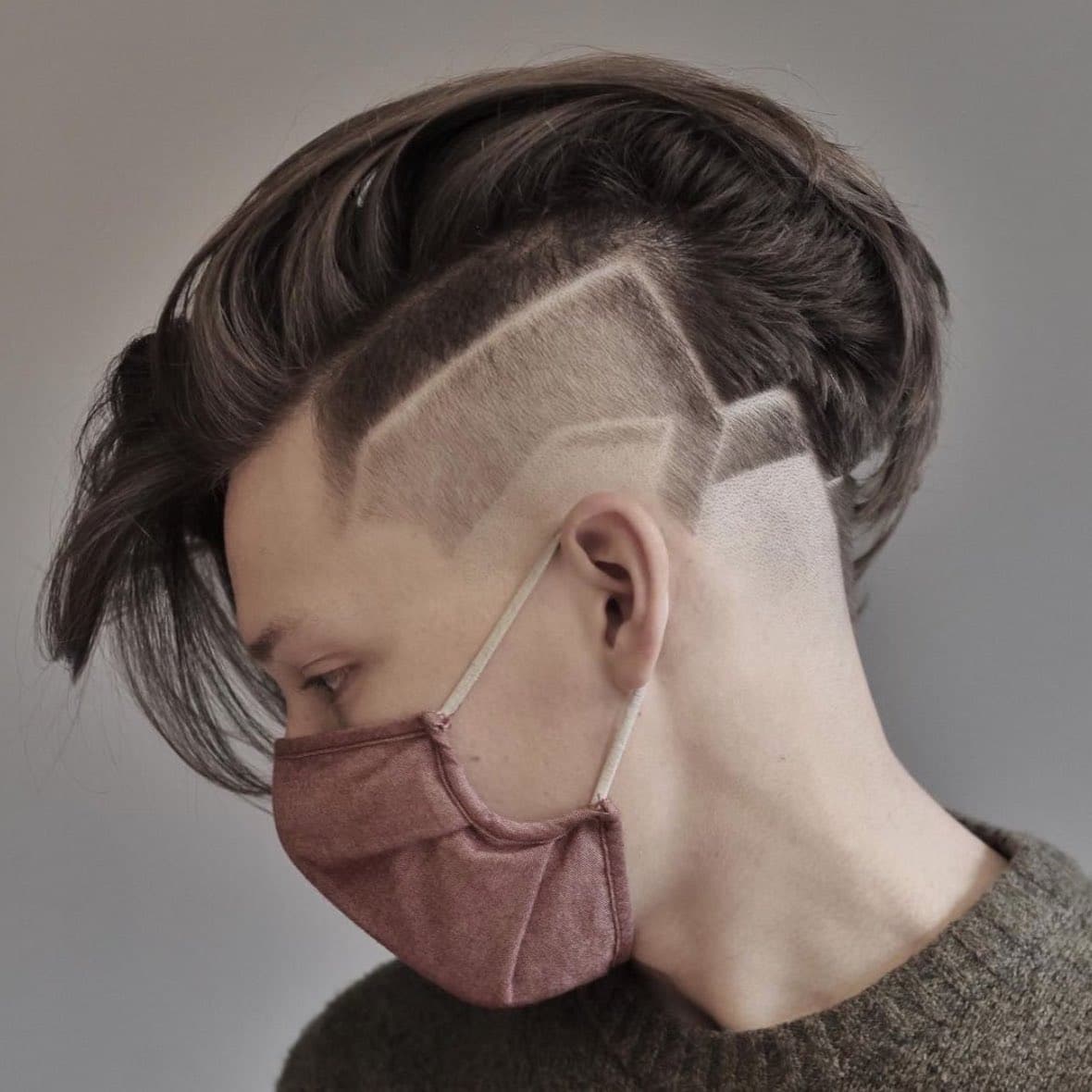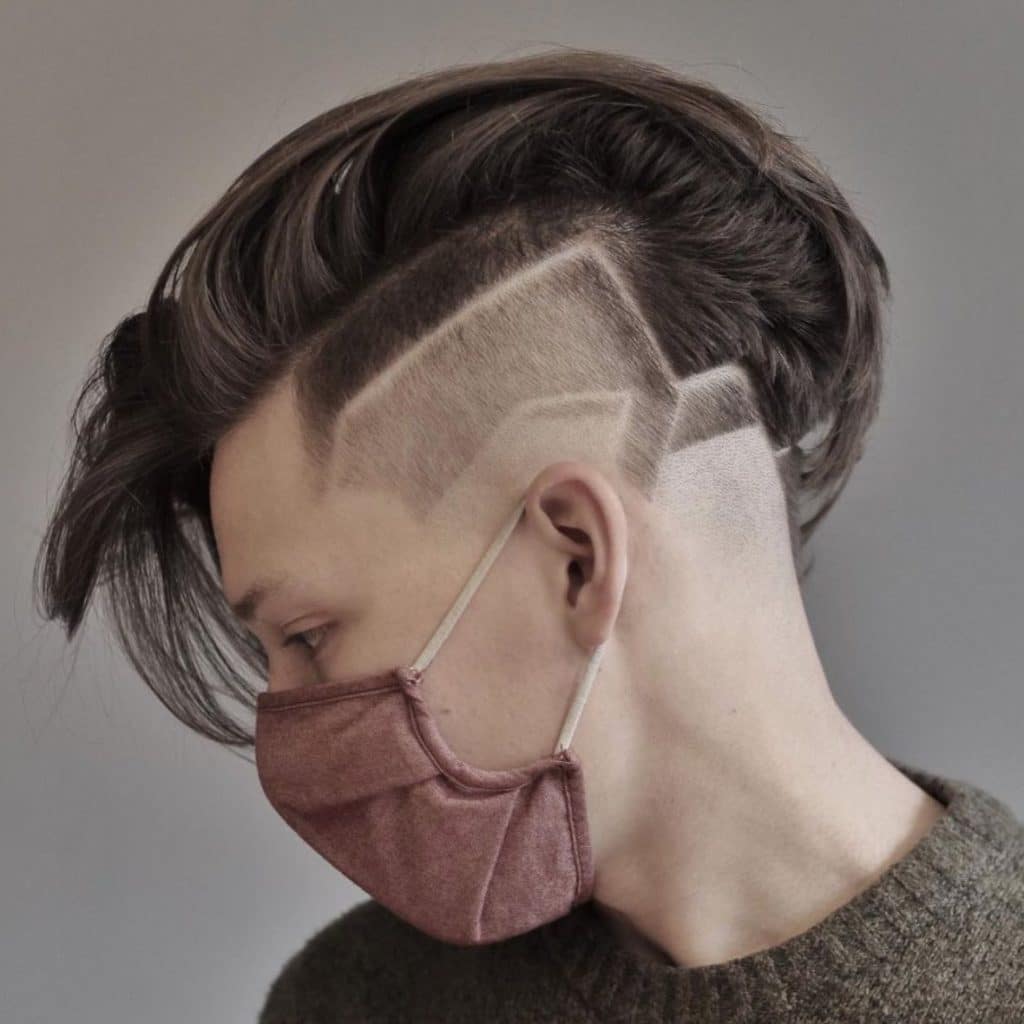 Think your long straight hair is boring? Add some cool factor with an undercut and hair design.
26. Beautiful Full Afro Haircut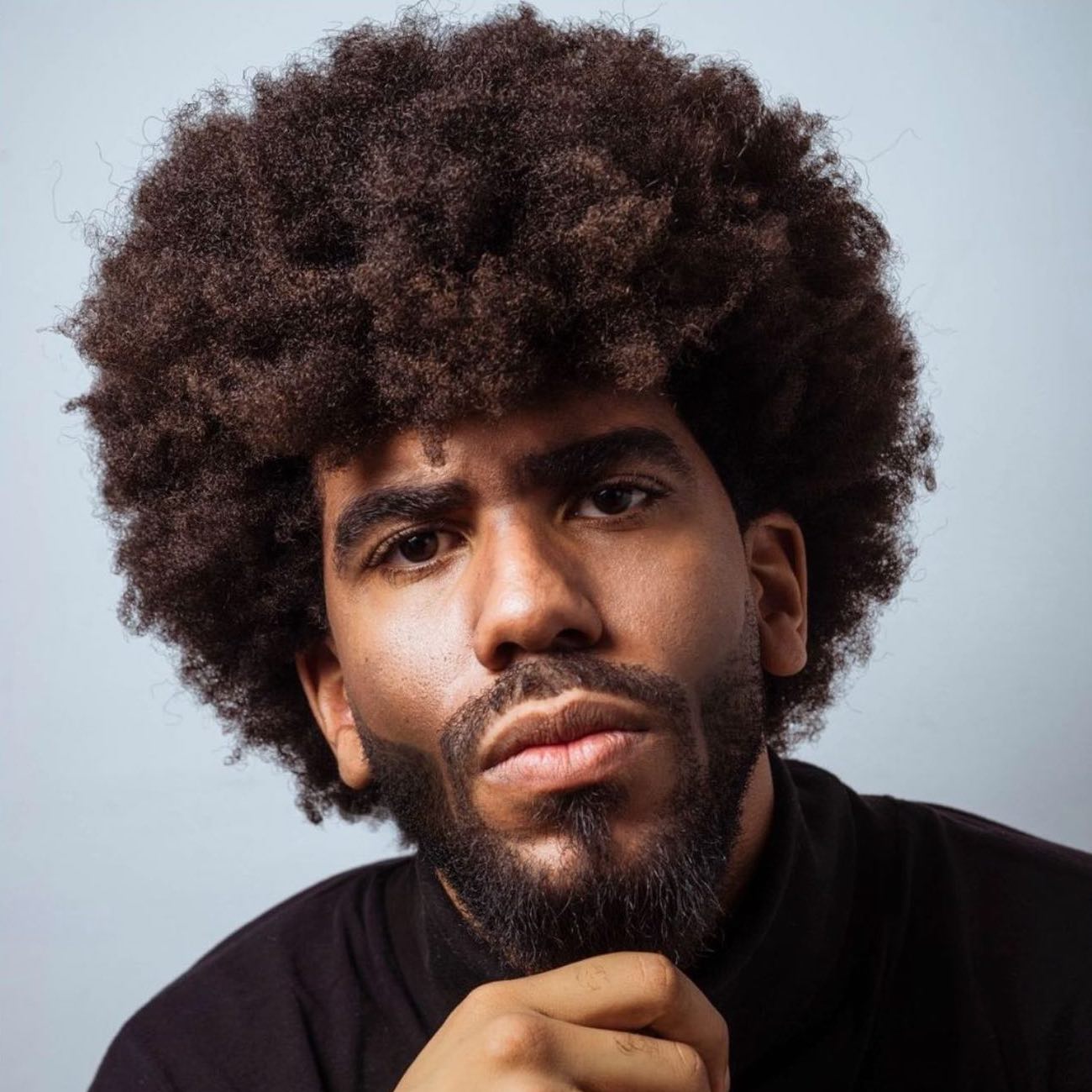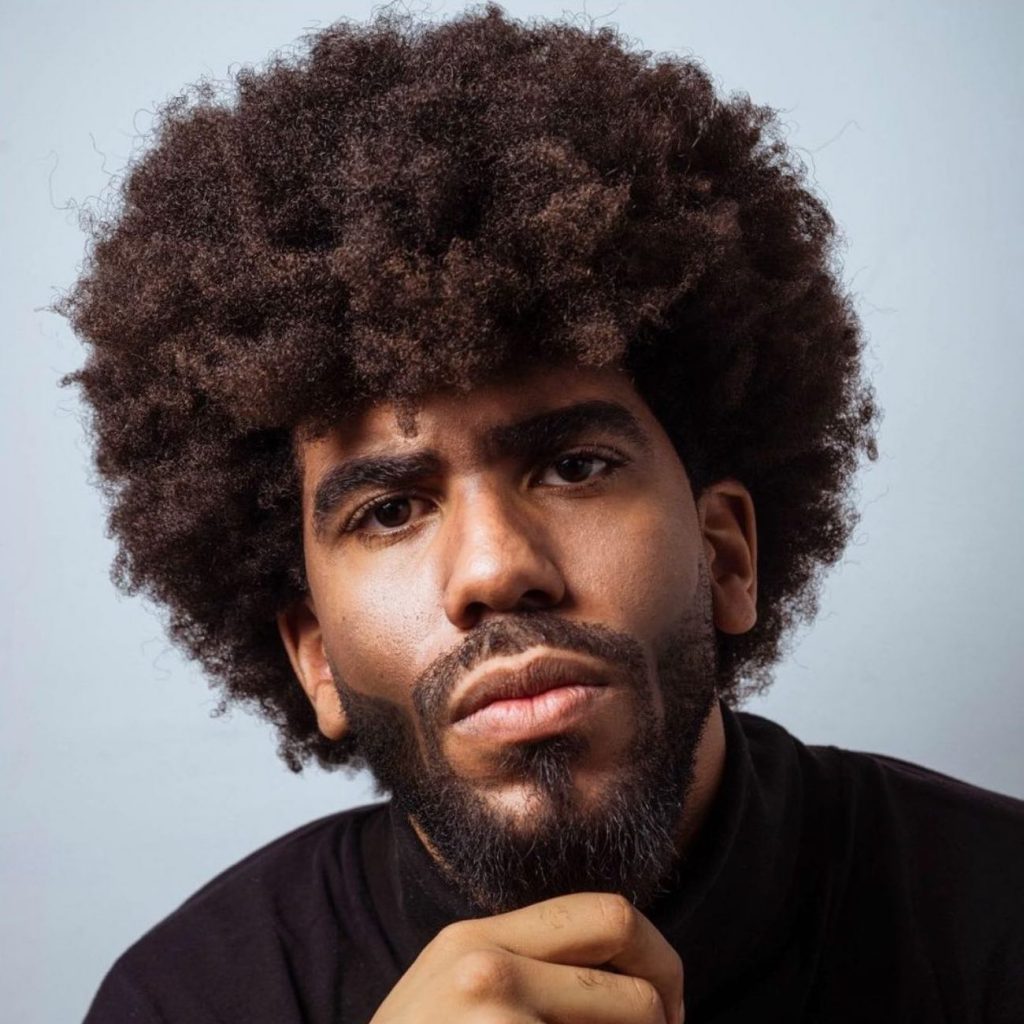 Beautiful long natural curls.
27. Haircut For Men With Long Curly Hair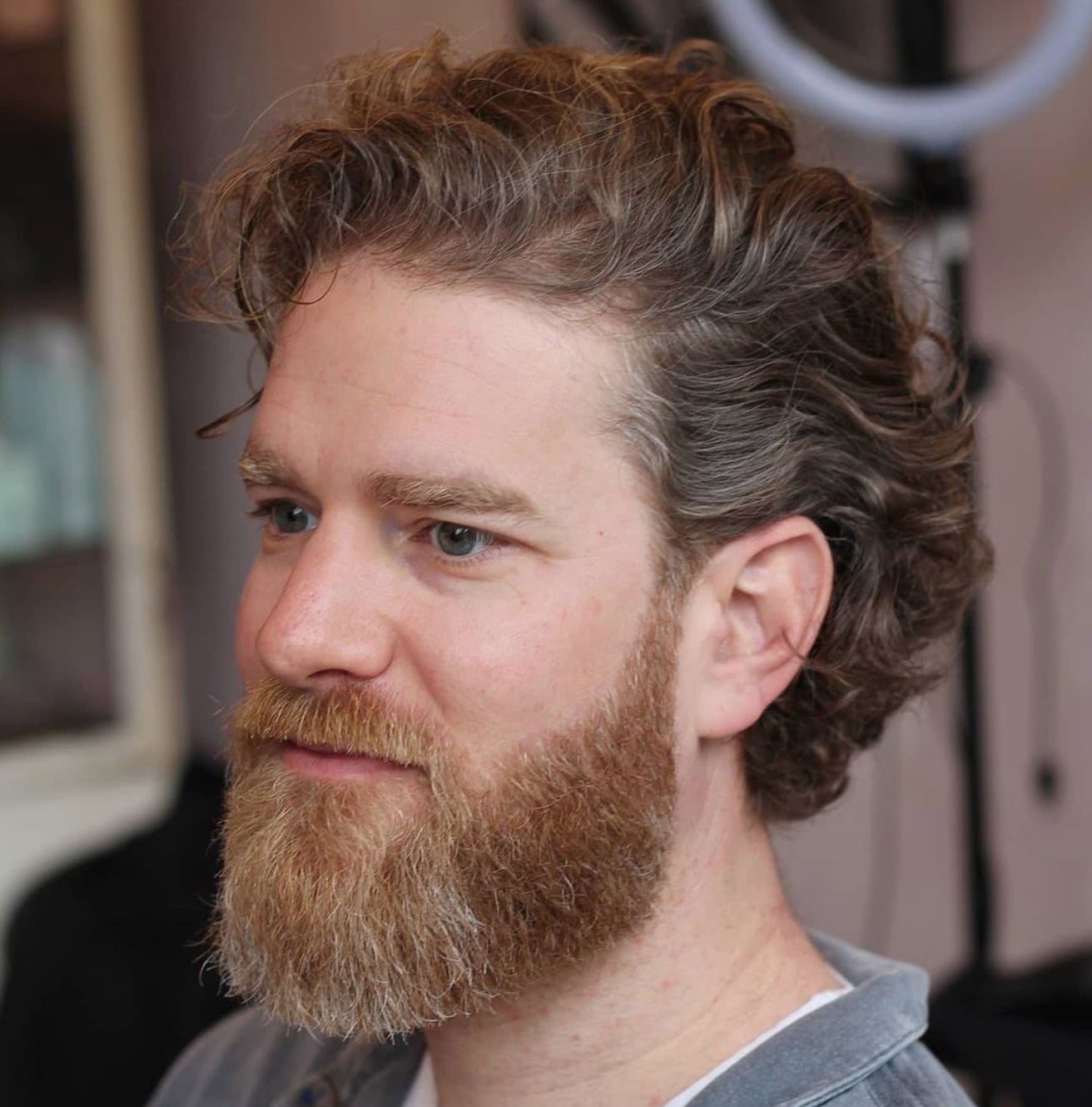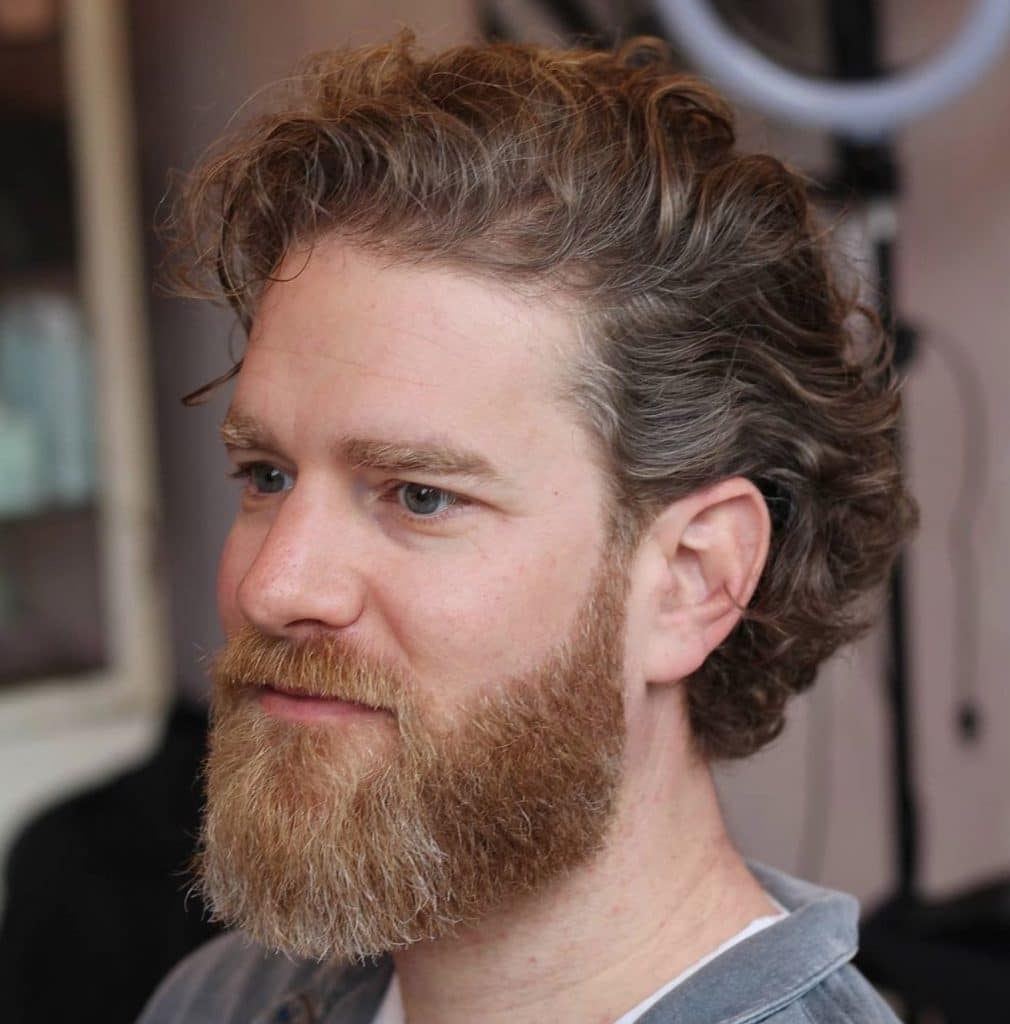 A cool haircut that is beyond medium length and on its way to growing out much longer.
28. Cool Layered Haircut For Men With Long Thick Wavy Hair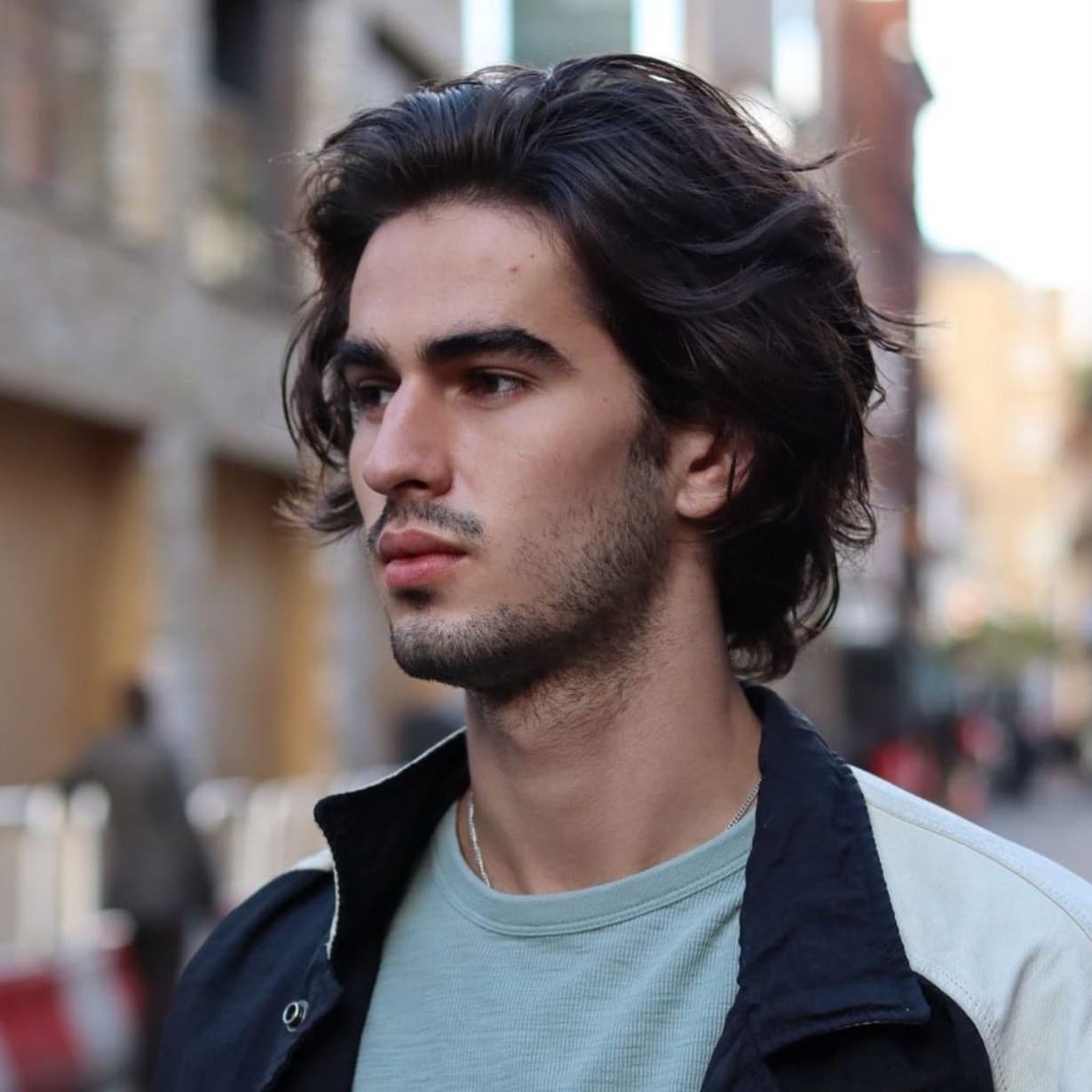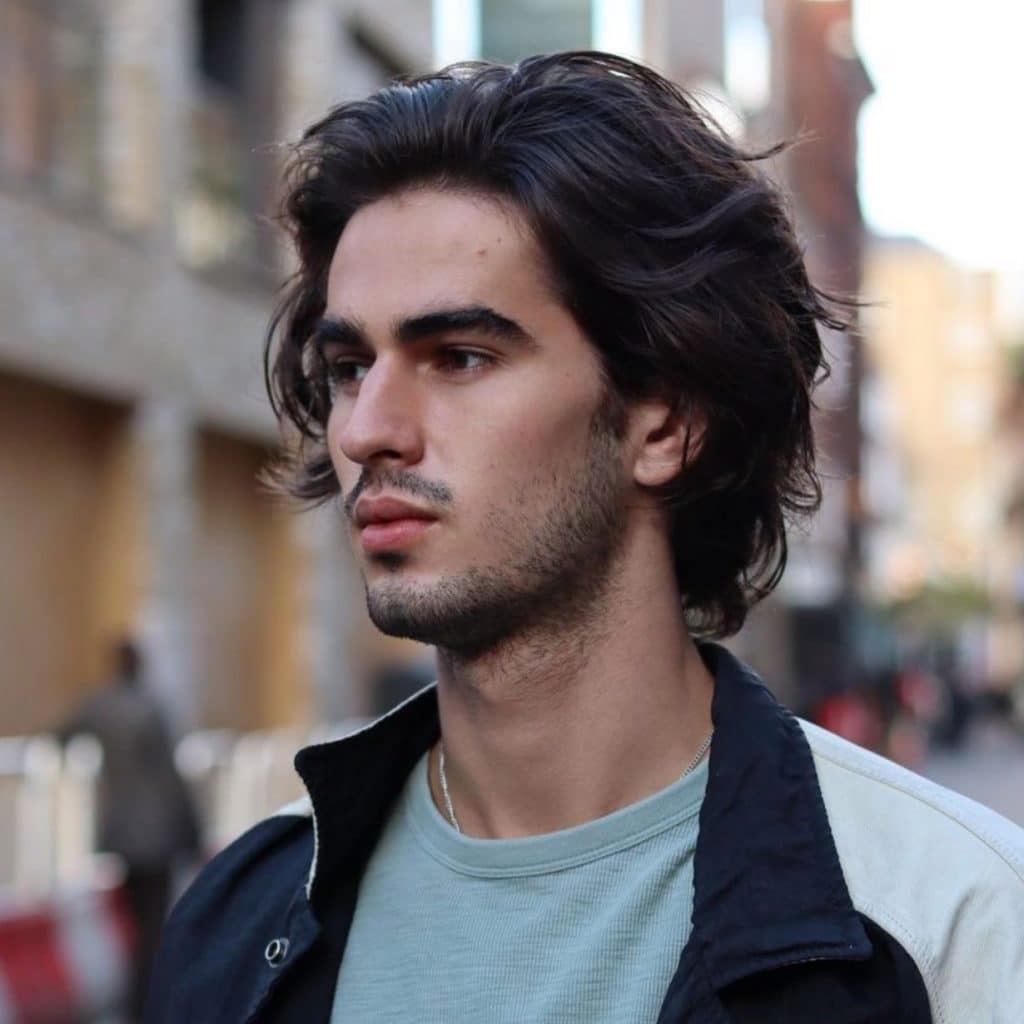 A cool messy grunge or rocker look.
Best Hairstyles For Men With Long Hair
Okay, so you have grown out your hair to a nice long length. Here are just about all the different hairstyles that you can try out.
How To Style Men's Long Hair
We already talked about not shampooing every day. Wear hair down on wash day and the day or two after when hair cleanest and looking best. A lot of times, second-day hair is the peak. When hair starts getting flatter and messier on day three or four, it is probably time for a hairstyle, hair accessory, or hat. Here are the top 5 ways long hair hairstyles for men:
Hair Down To wear hair down, all you need to do is pick a part. Your natural part is where hair wants to go on its own. Find it by pushing hair back with fingers and gently shaking your head until hair parts itself. You don't have use the natural part but it's good to know where it is. To get extra volume, parting hair opposite the natural part.
The middle part, or butt cut, has more of a retro vibe. It can be a great choice for textured hair. Also, experiment with just side of center parts for similar feel that doesn't make you look like a 70s hippy, unless that's what you want.
The side part is a modern look. An extreme side part that goes straight back from one tample can boost volume for straight hair but may look unbalanced for textured hair with a lot of volume. Try out different looks. Mix it up.
Man Bun The man bun can be a lot of different things. Wear it up high or low, neat or missy, twisted around, or pulled half through. How you wear it depends on how long hair is. Shorter hair can be pulled back just above the neckline while longer hair can be styled higher. The top knot is a bun above the crown or it's also cool to have a high bun that can be seen head-on.
Ponytail Ponytails for me can be good or bad. Let's shoot for the former. Most guys pull hair into a low tail at the back of the neck. After securing hair, finger comb hair back from the hairline to loosen things up a bit. That's also a styling tip for the man bun.
Half-Up, Half-Down It's the best of both worlds with hair out of the face but visible. Start by pushing fingers back from above the ears and gather a section of hair. For less hair up, push fingers up toward the crown, for less hair down, push fingers straight back. The up half can be pulled into a ponytail, bun, or braid.
Slick Back Long hair can be slicked back like shorter hair. Use a pomade for your hair type to pull hair up and back. A part might work. This looks cool with hair worn down. It can be messy or neat for formal events.
And now pictures:
29. How To Style Long Men's Hair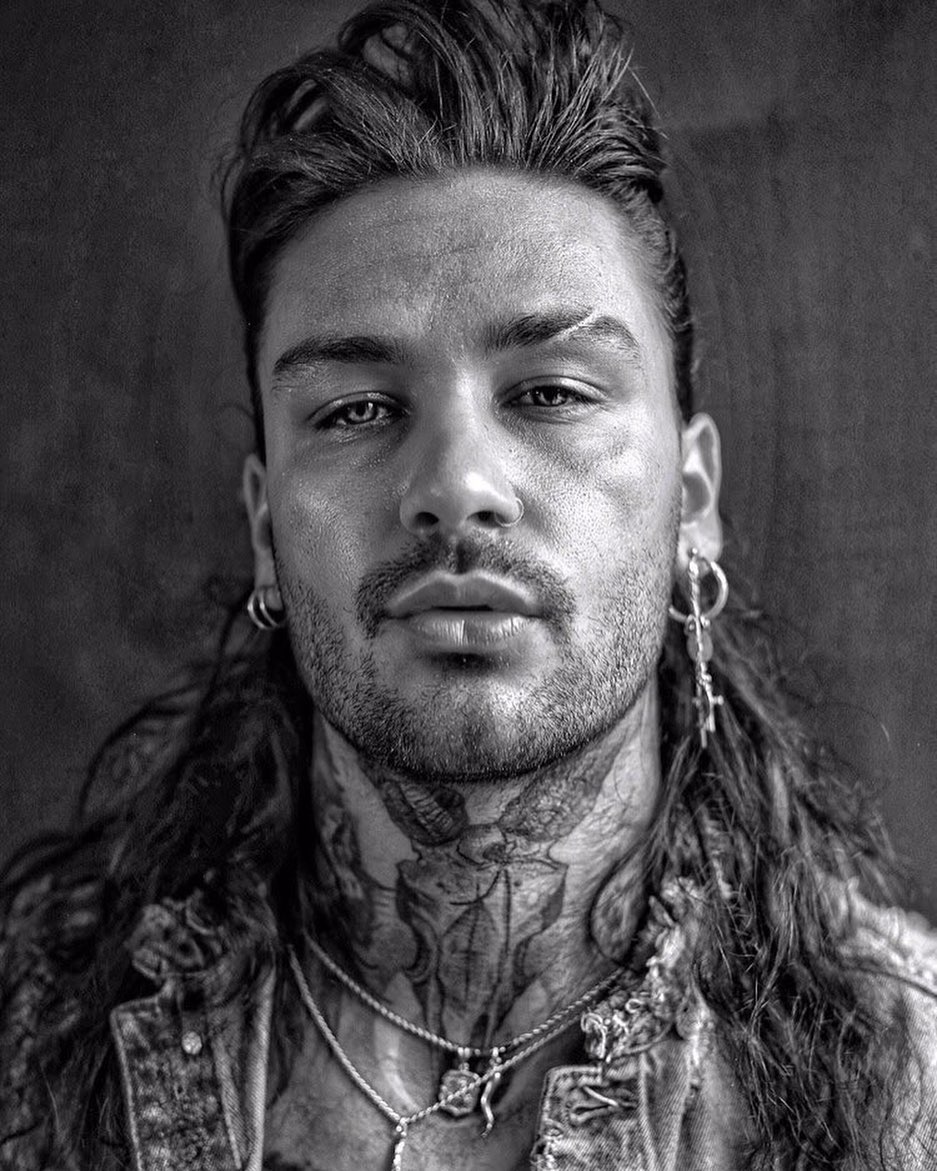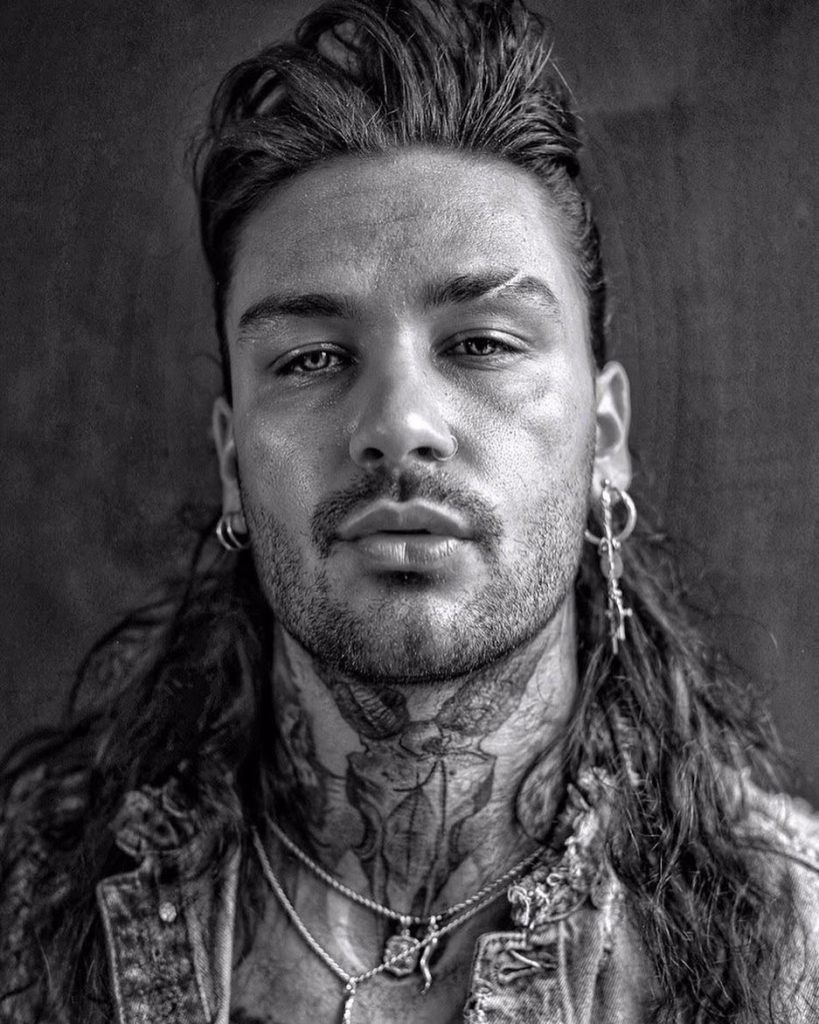 A messy pomp style up front gives this look a cool mullet vibe.
30. How To Style Long Hair For Men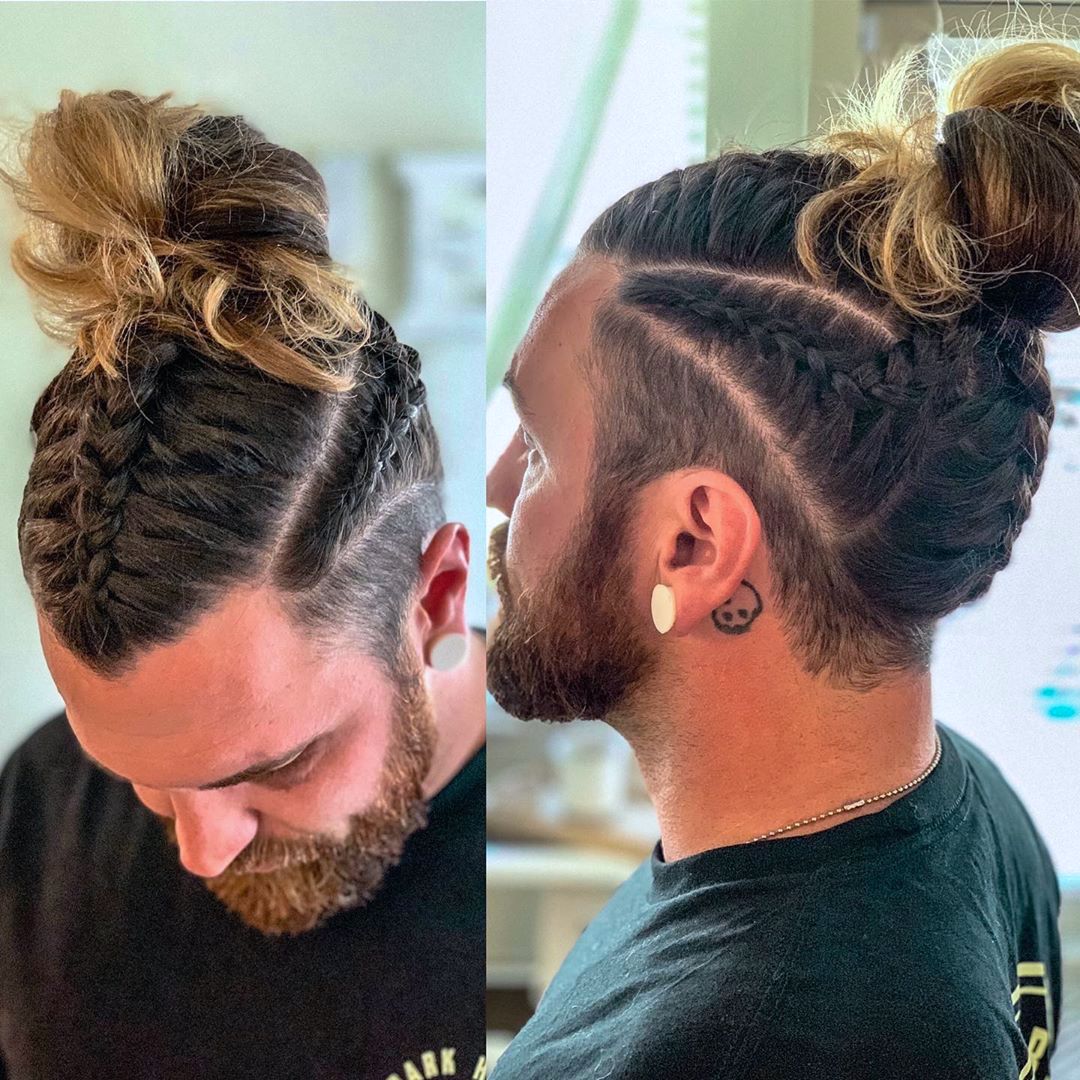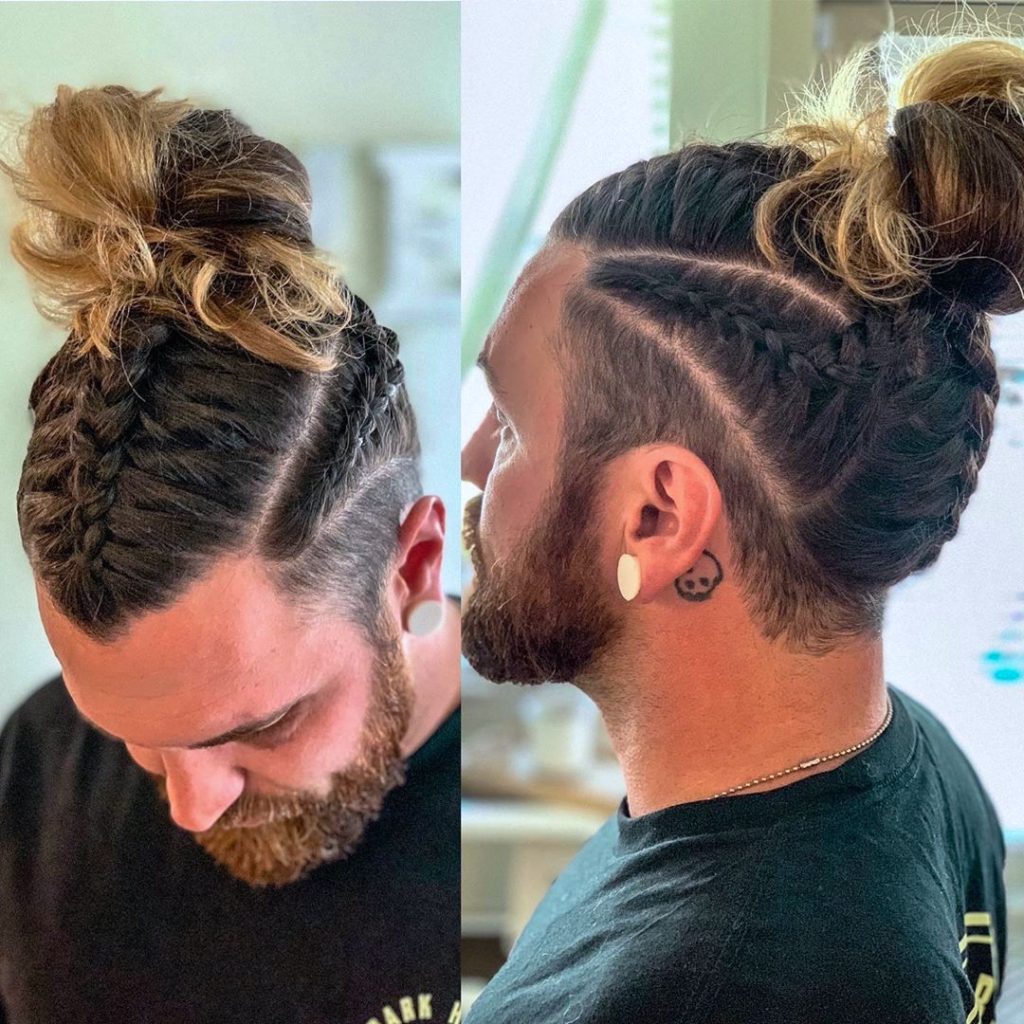 Long hair opens up all kinds of styling possibilities, like this Viking man bun.
31. Braids For Men With Long Hair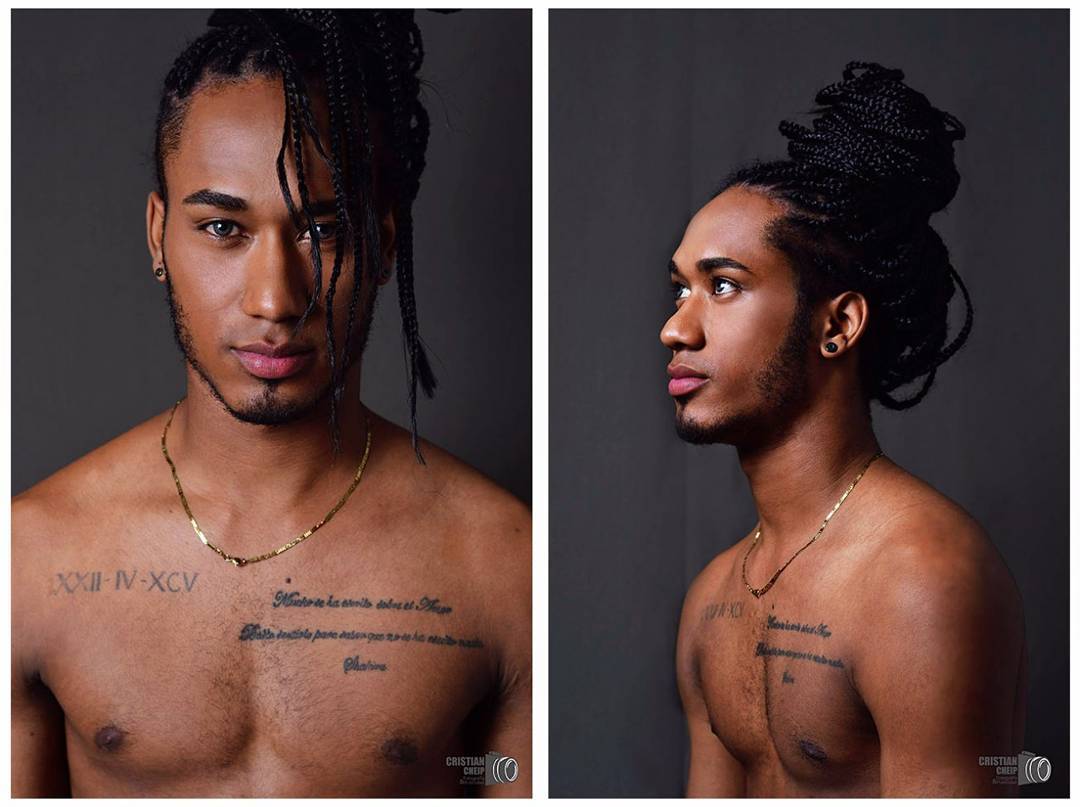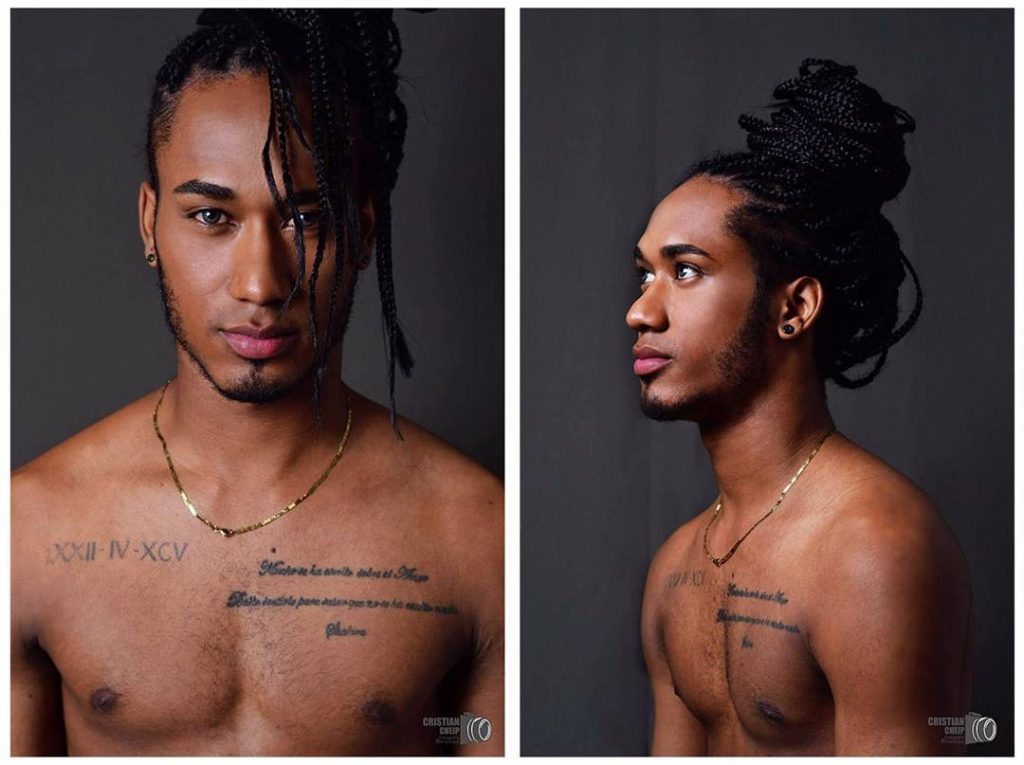 Really long Black hair can be braided. Is this look for everybody? No.
32. Hairstyles For Black Men With Long Hair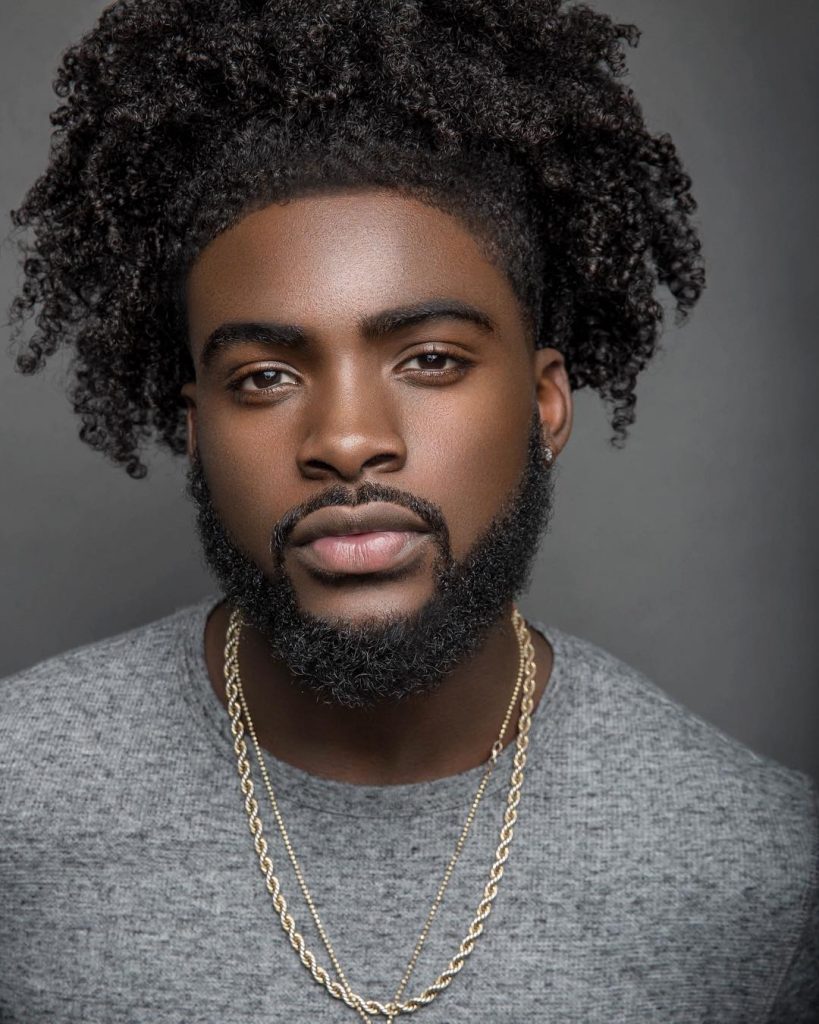 This look uses a cloth headband or flexible hair comb to pull long curly hair back.
33. Men's Headband For Long Hair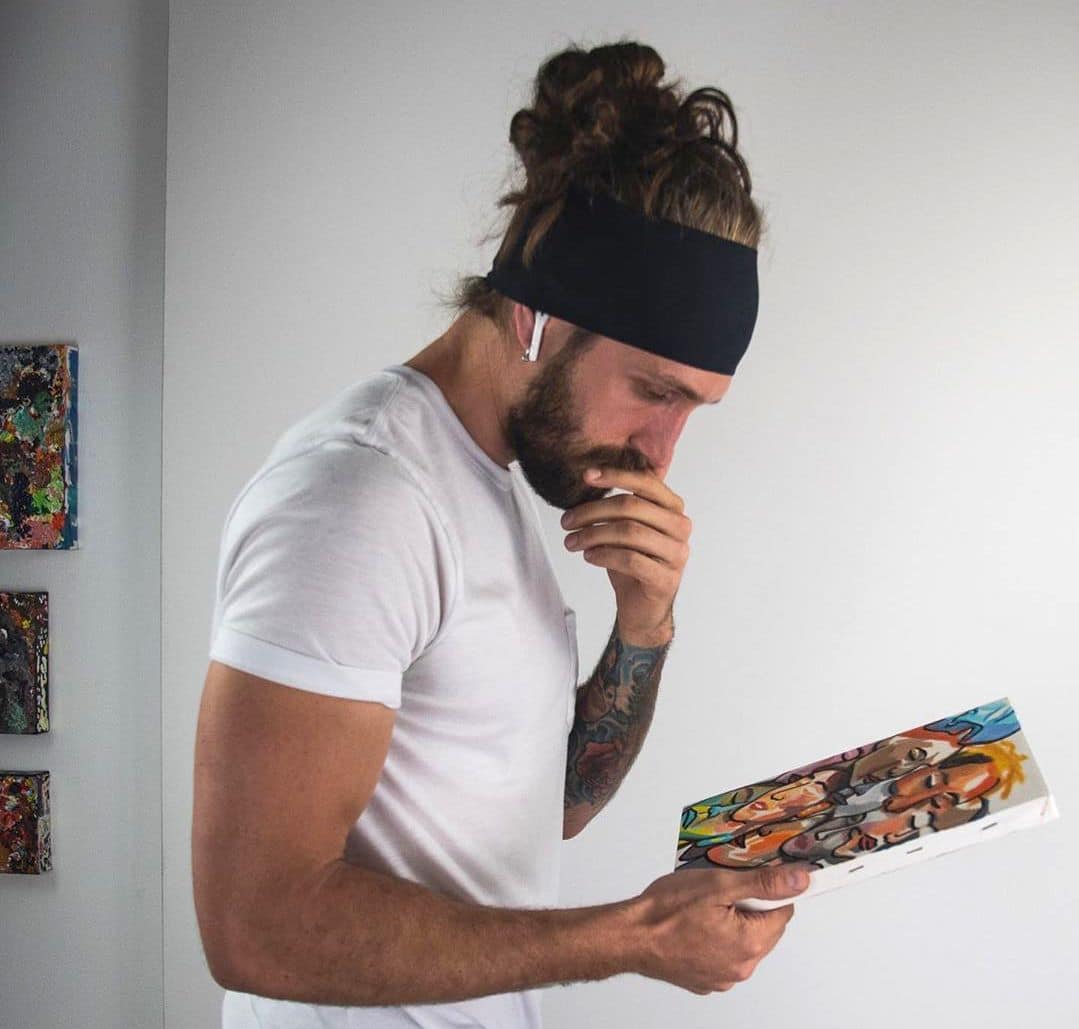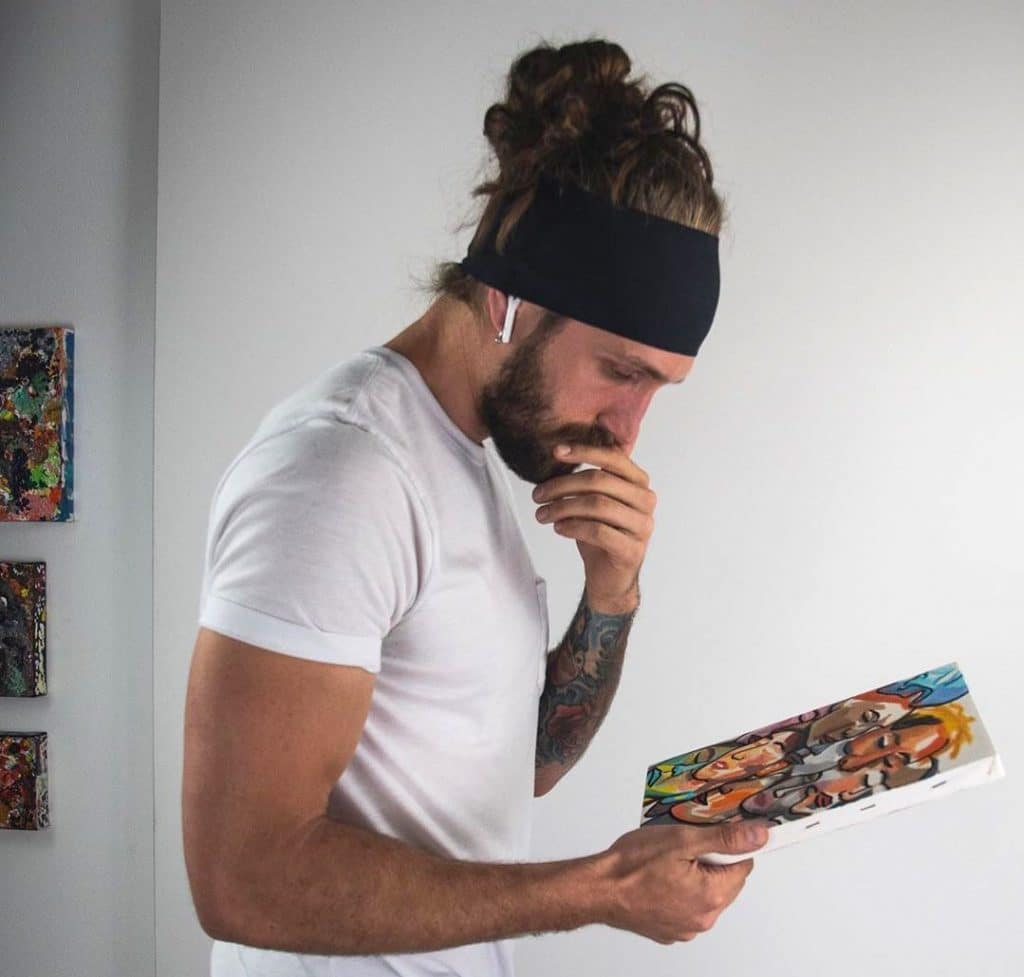 A headband looks cool and covers up oily or frizzy roots .
34. Men's Long Hair Bandana Hairstyles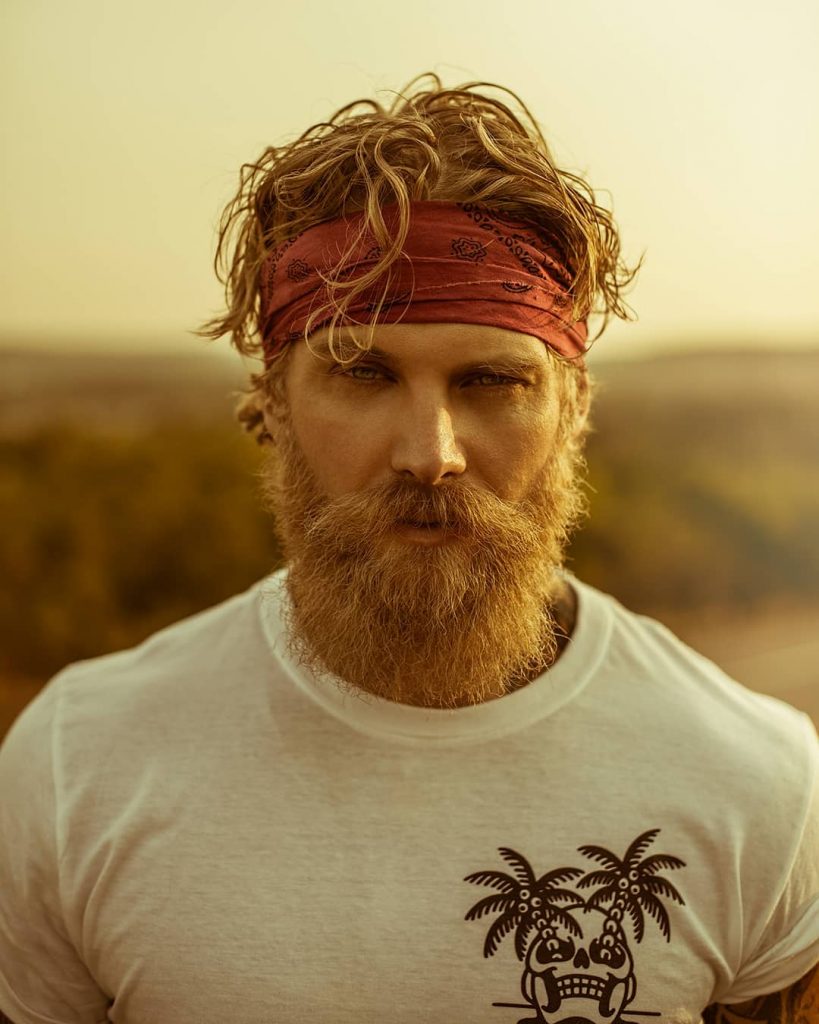 The classic bandana around the head look. Fold it over and tie it around.
35. Long Hair Ponytail Hairstyles For Men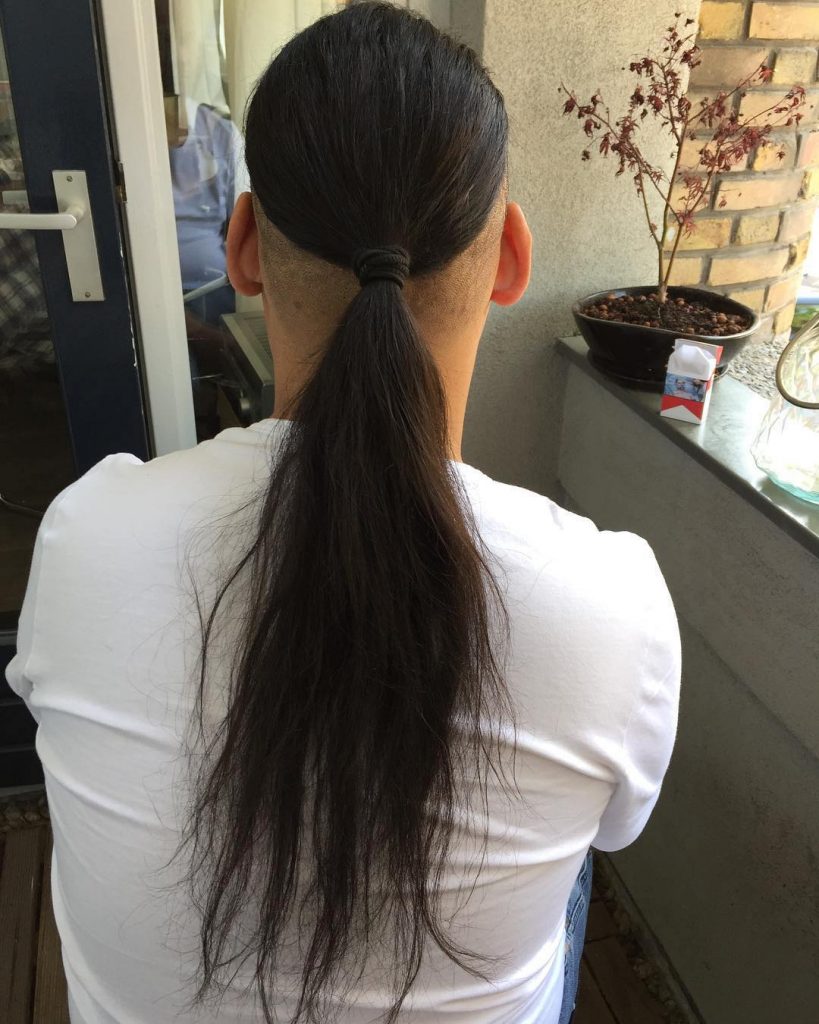 An undercut makes this long ponytail for men extra cool.
36. Men's Slicked Back Hairstyles For Long Hair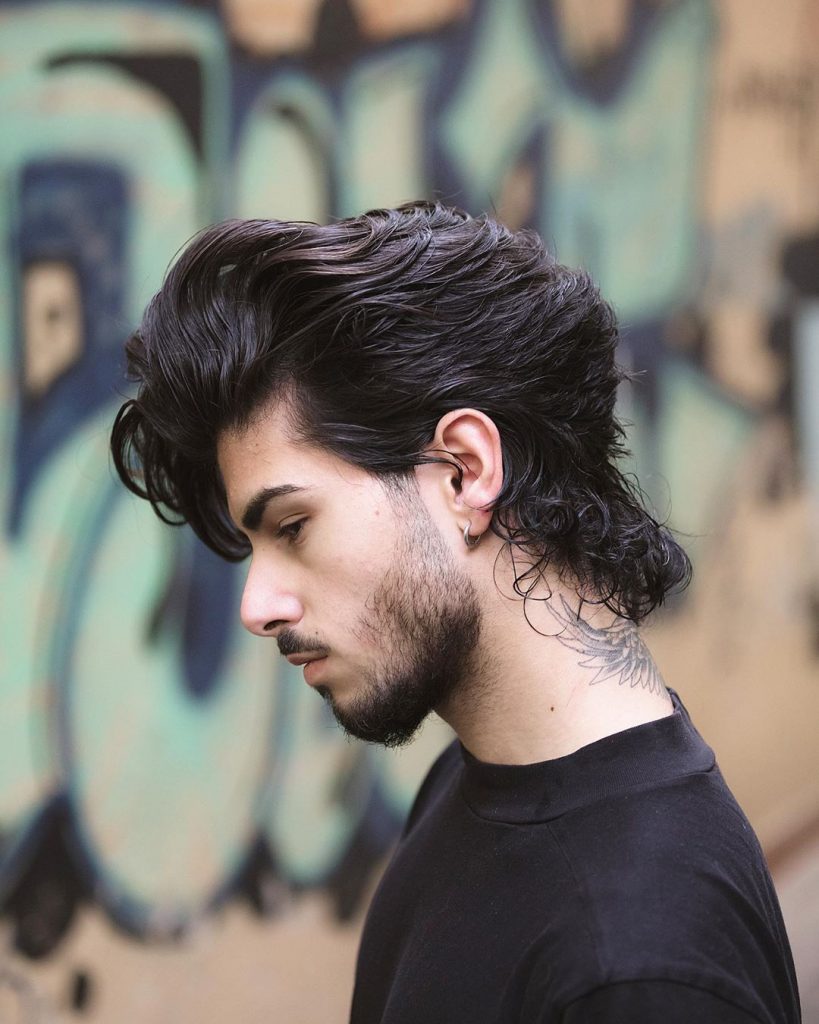 This is a creative and messy way to slick back long hair. All that length can be turned into height and texture.
37. Hairstyles For Men With Long Curly Hair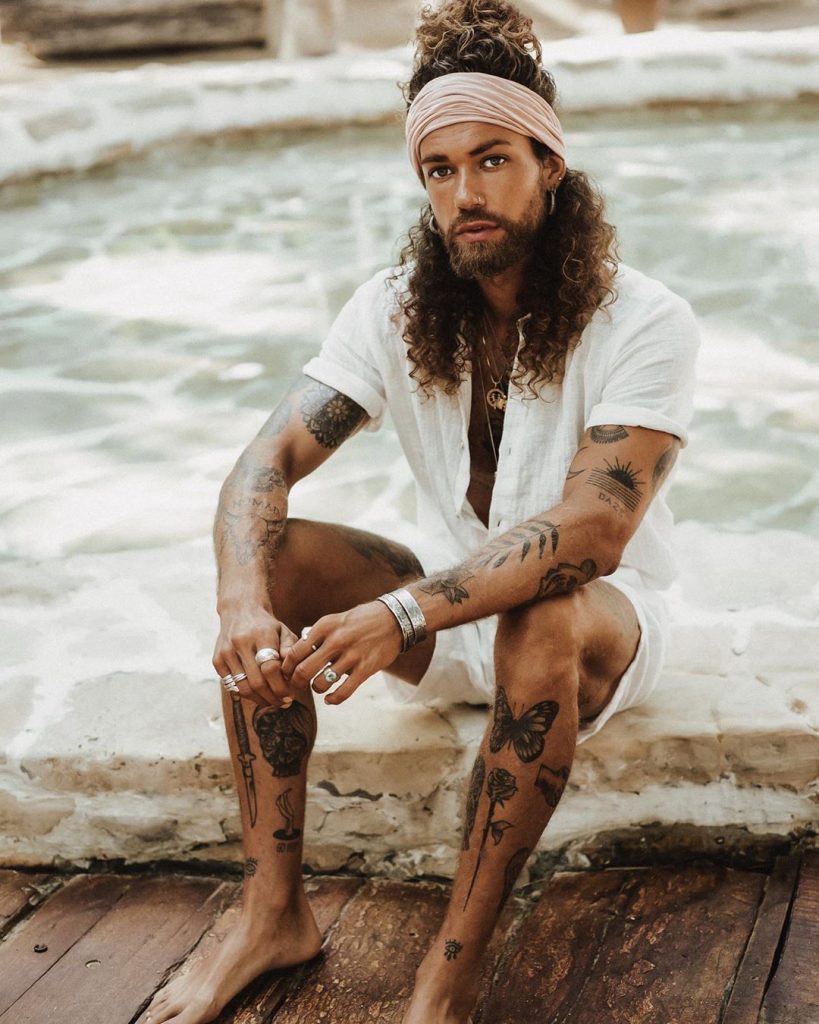 This man bun with headband works with hair half or all the way up.
38. Hairstyles For Men With Thick Long Hair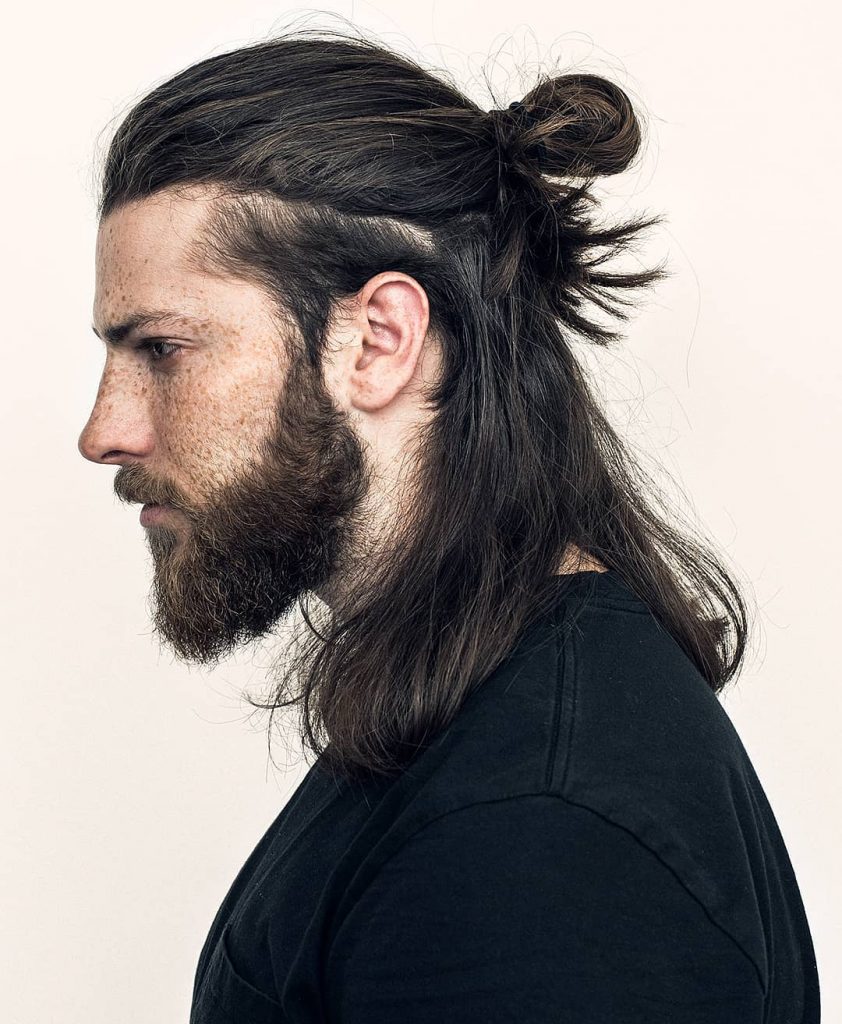 The half up pull-through man bun is quick, easy, and cool.
39. Hairstyles For Men With Thin Long Hair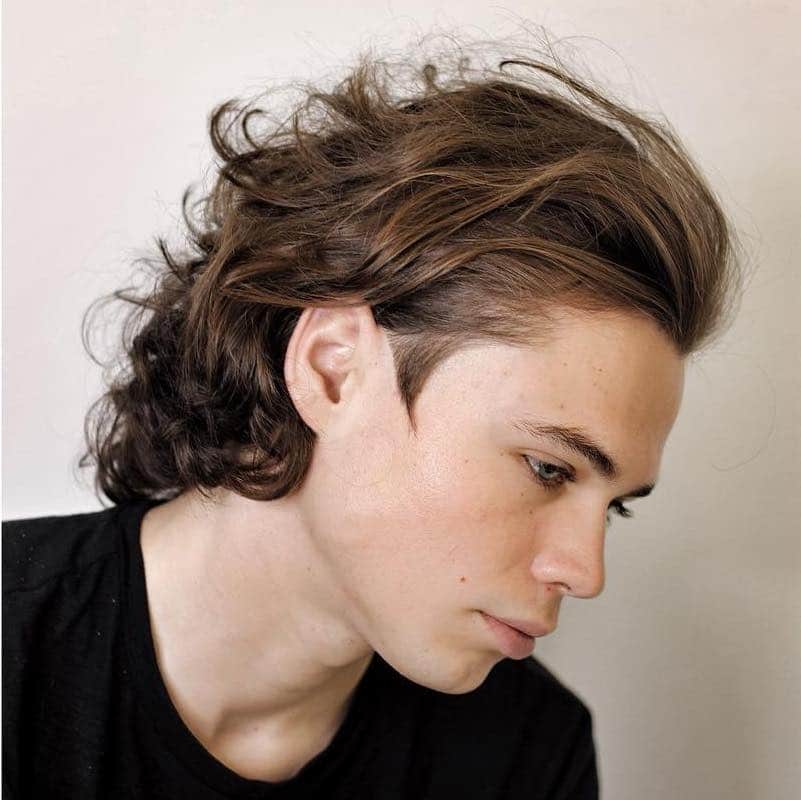 Creating volume makes thin hair appear thicker. This swept back style adds height at the hairline and adds texture for an all around fuller look.
40. Long Wavy Hair Men's Hairstyles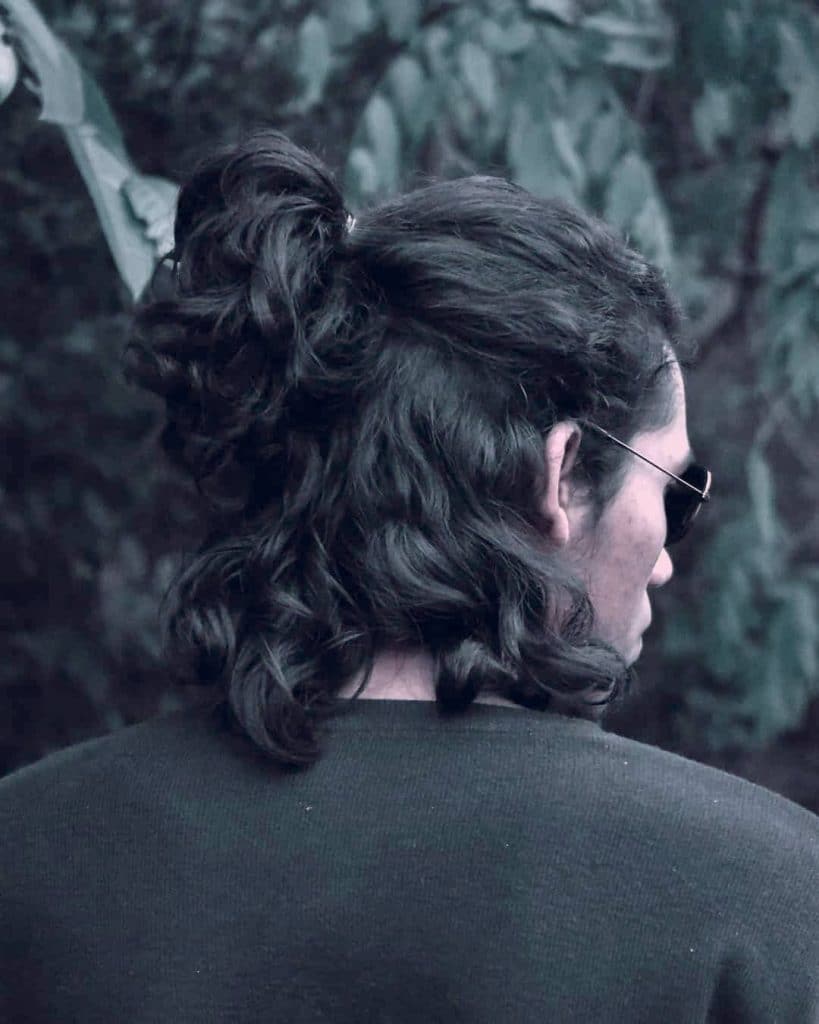 This half up ponytail works well for wavy as well as thick hair.
41. Long Messy Hair Hairstyles For Men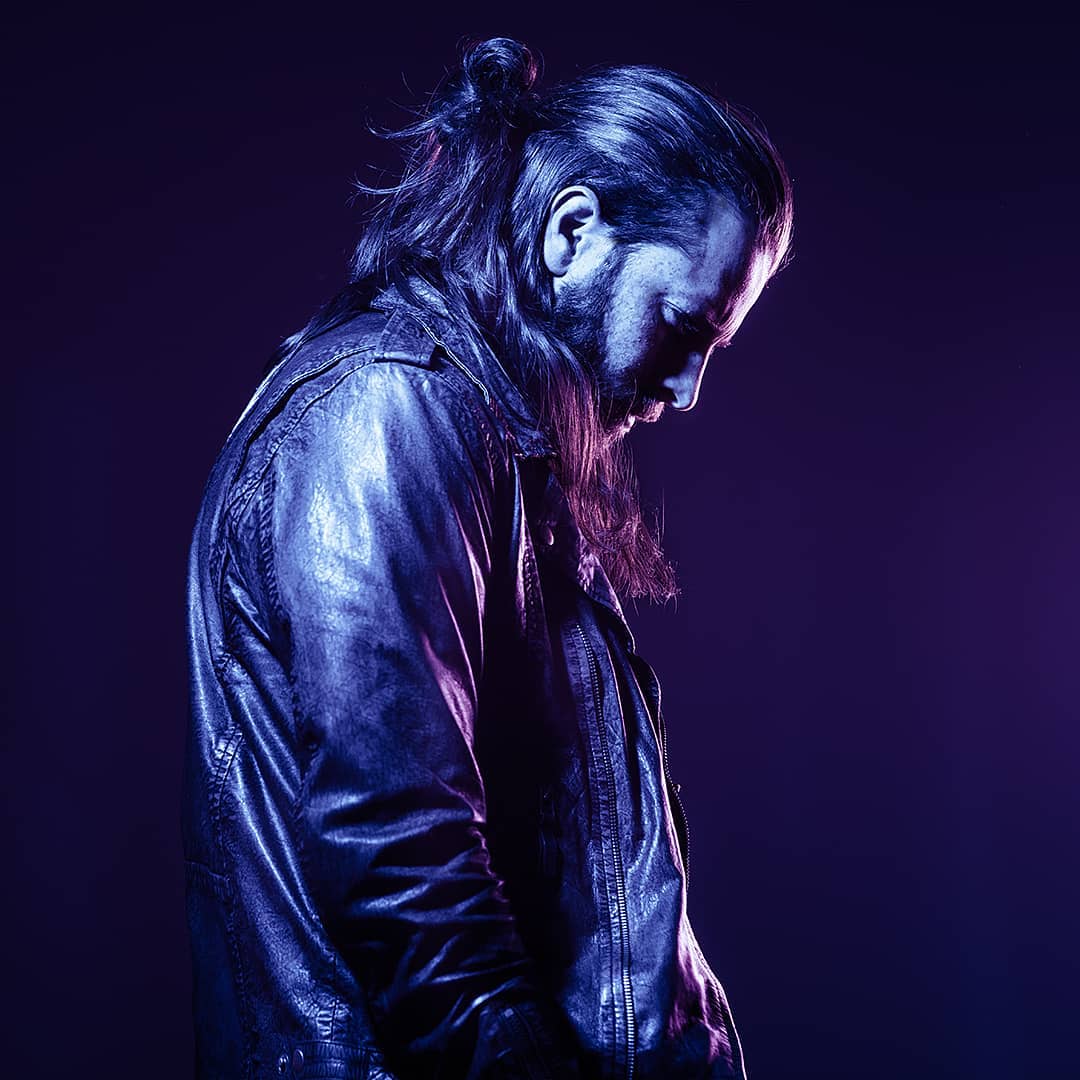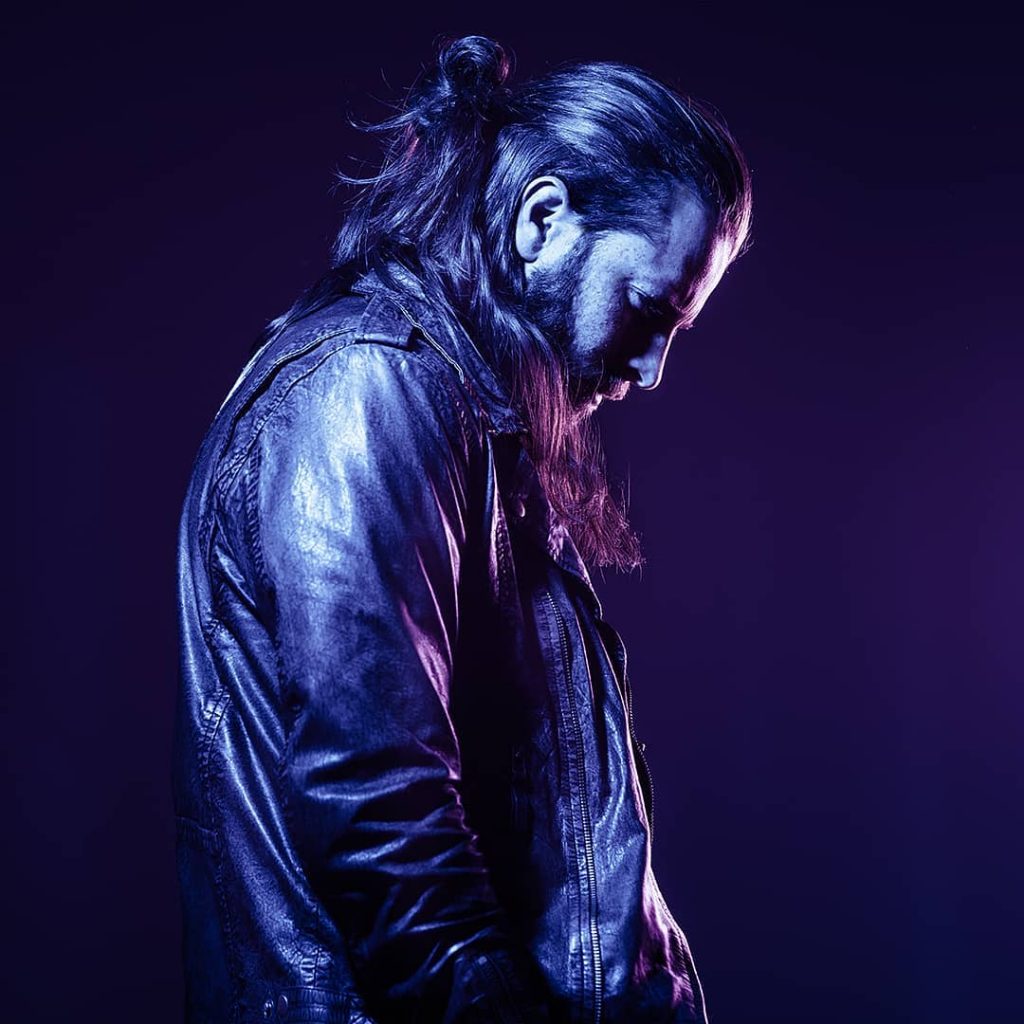 Men's long hair and hairstyles don't need to be polished all the time. Some tousled mess is cool, like this quickly tied half up man bun.
42. Long Hairstyles For Men With Straight Hair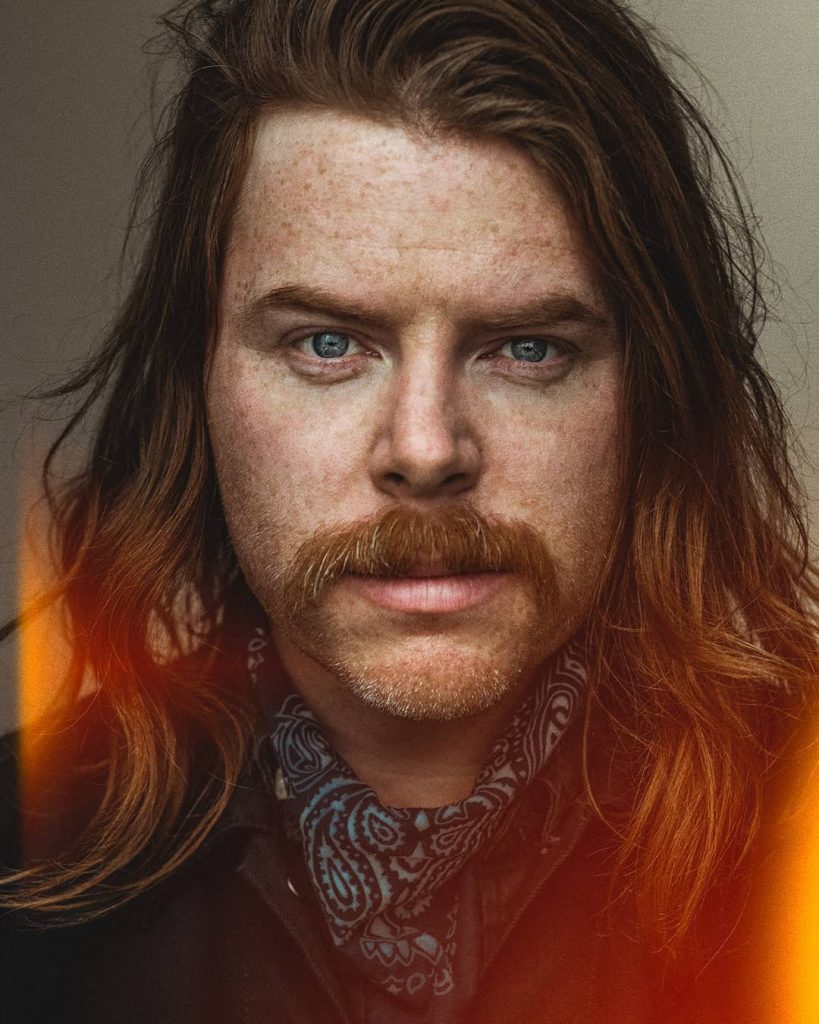 Straight hair looks great with some wave and texture from a sea salt spray or texturizing product.
43. Braid Hairstyles For Black Men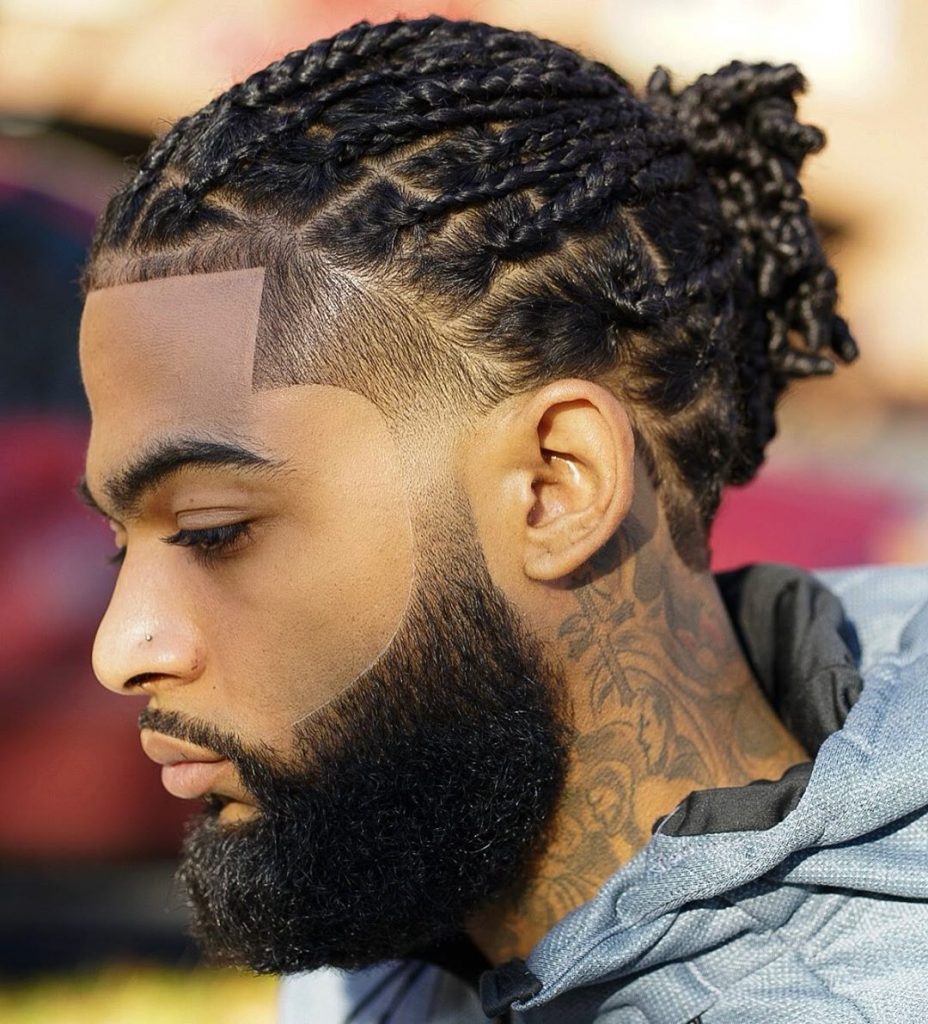 This look includes box braids, an edge up, and shaped beard.
44. Long Hair Side Part Men's Hairstyle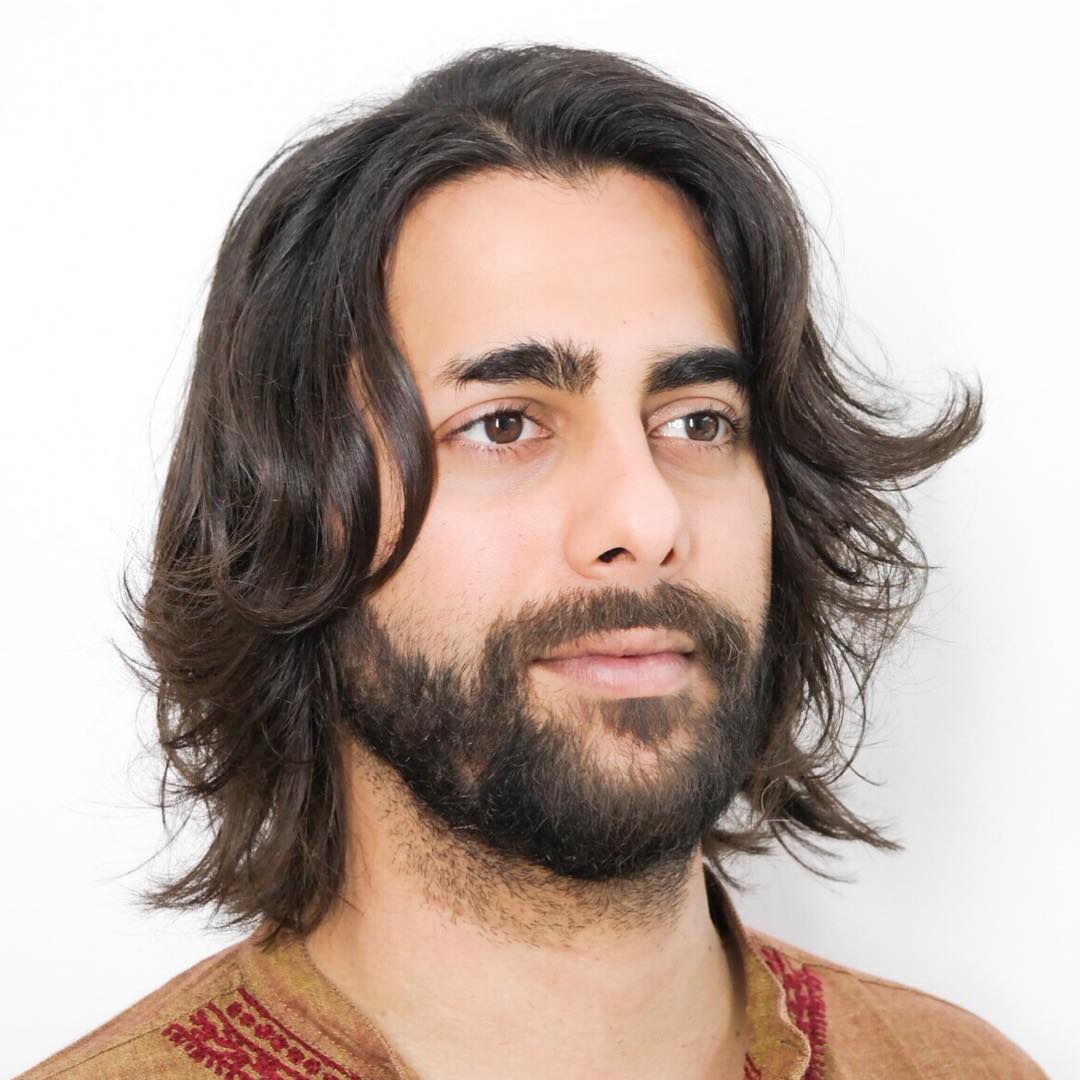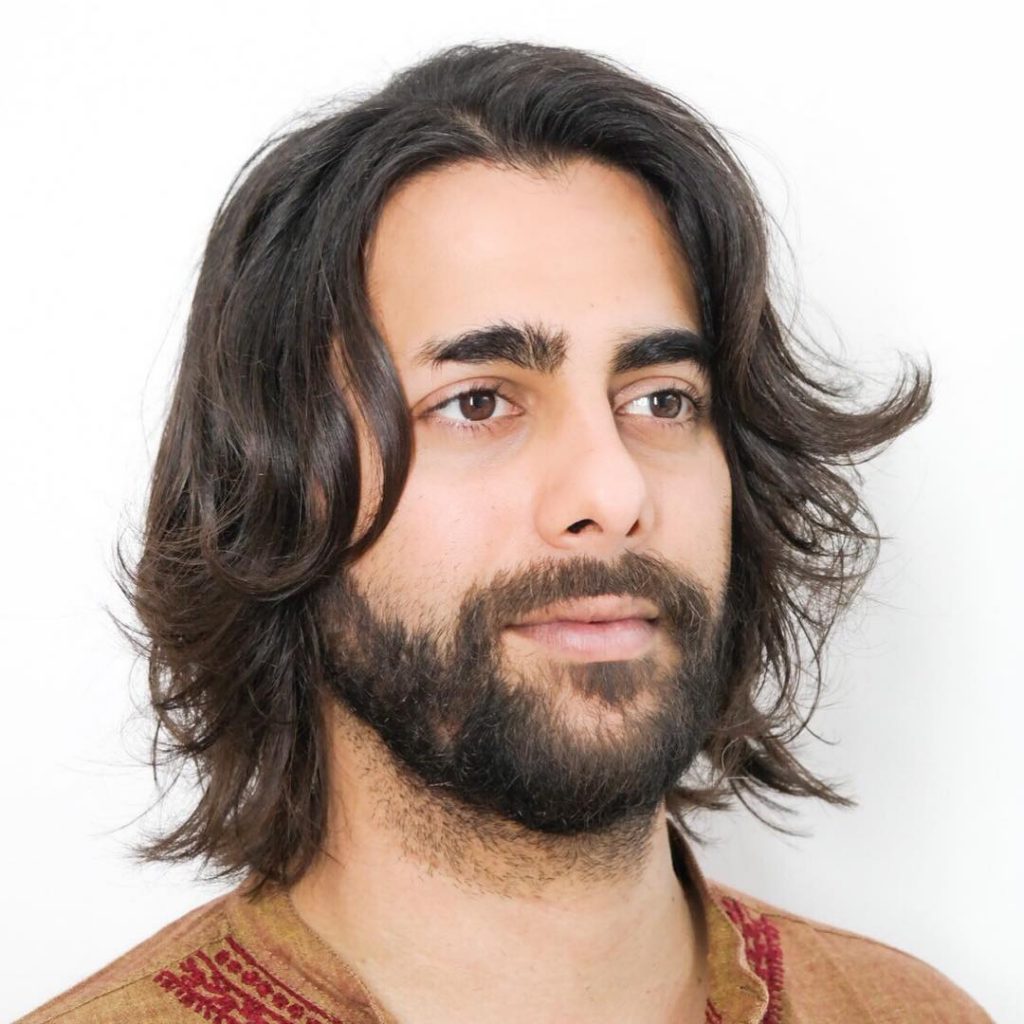 Side part hairstyles look best for most men. This version is close to the center but a side part can also be worn further over.
45. Men's Long Hair Slicked Back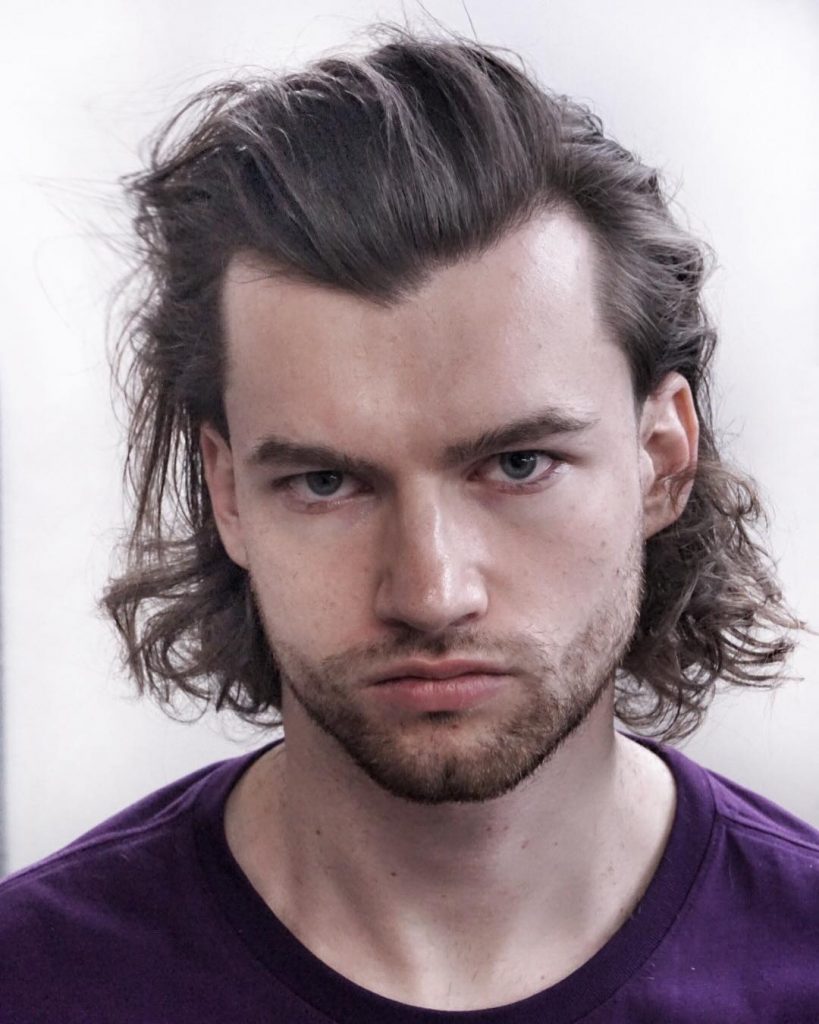 Here's a cool way to wear long hair down and out of the face. Just slick it back.
46. Slicked Back Undercut Long Hairstyle For Men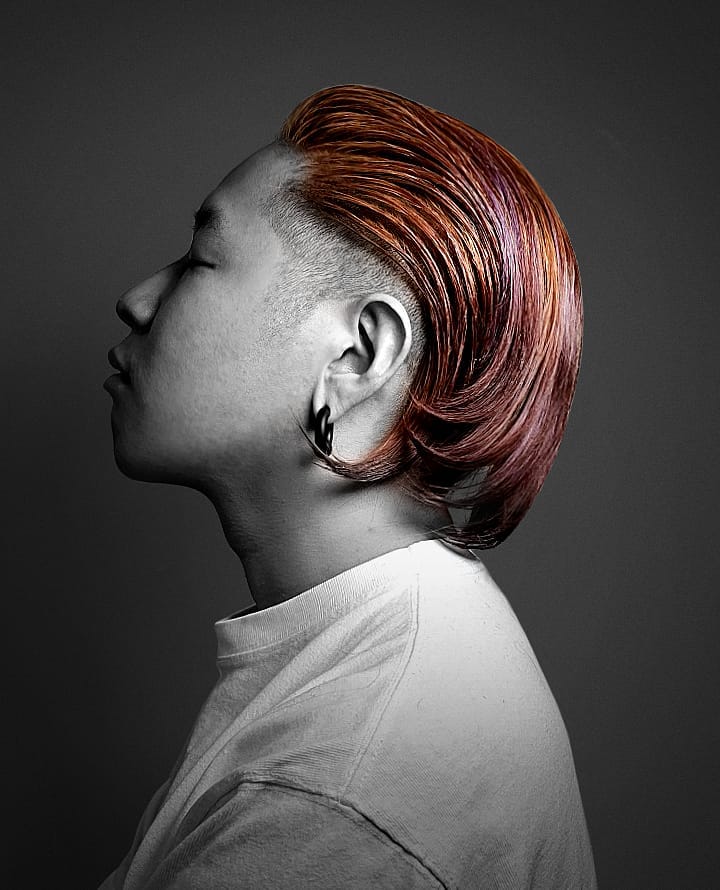 And here's a shiny version of the slick back over an undercut.
47. Hairstyles For Men With Long Hair On Top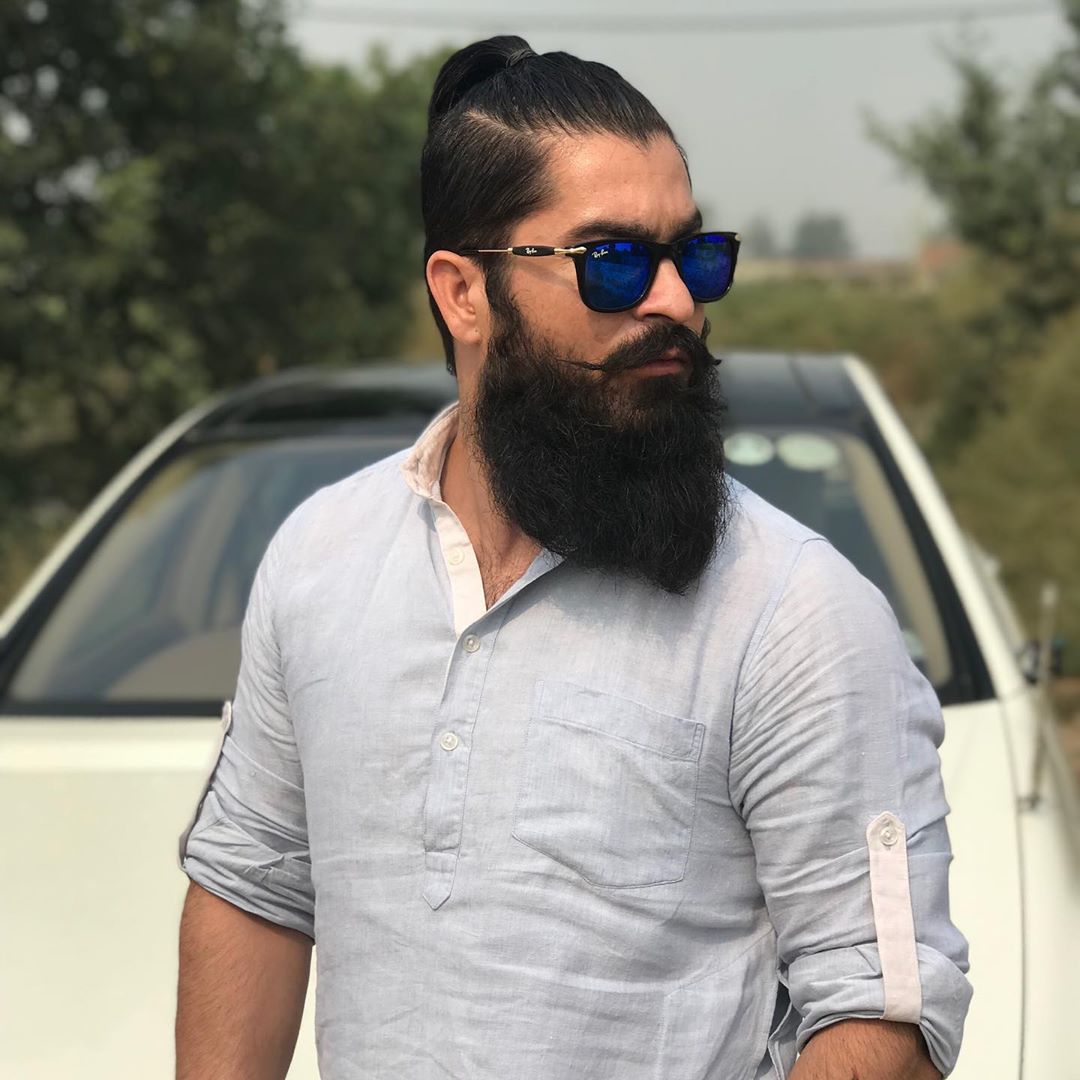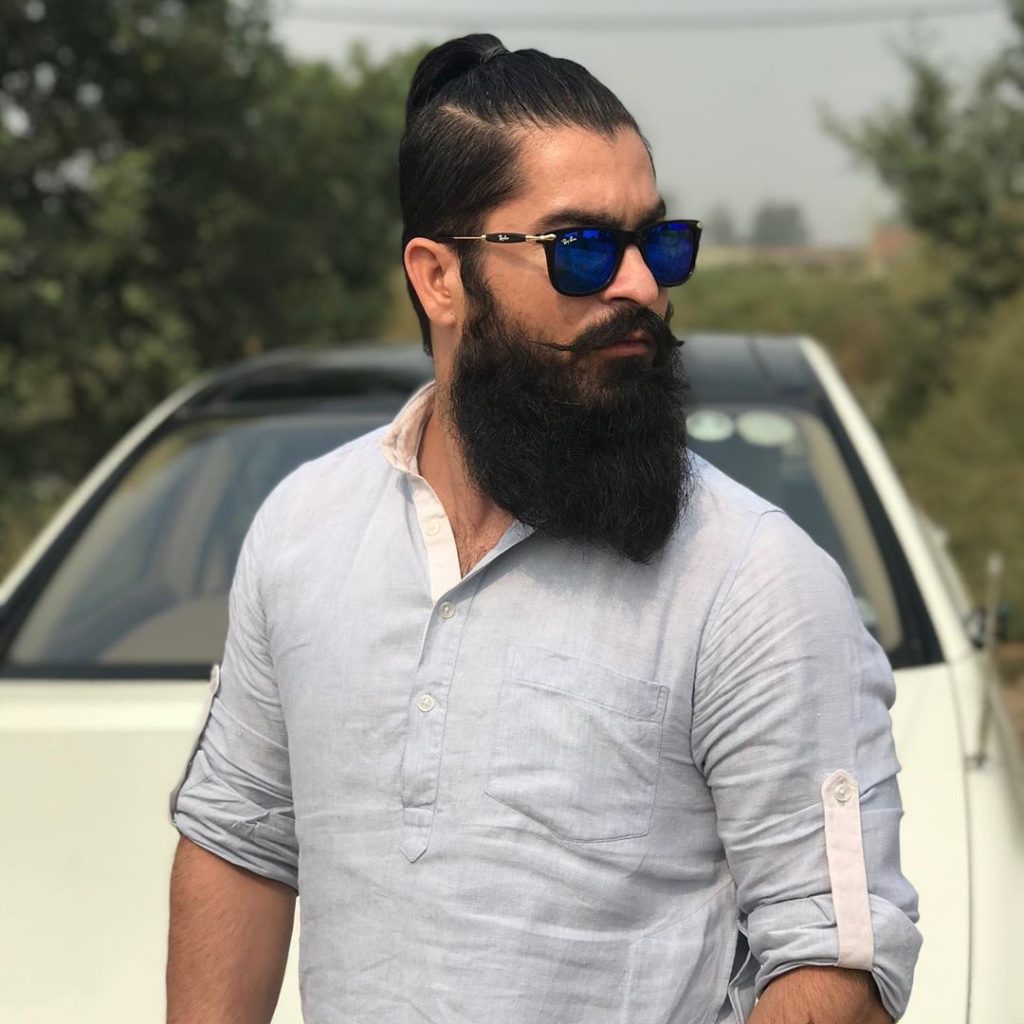 With longer hair on top and shorter sides, it's easy to pull hair back.
48. How To Look Professional With Long Hair – Men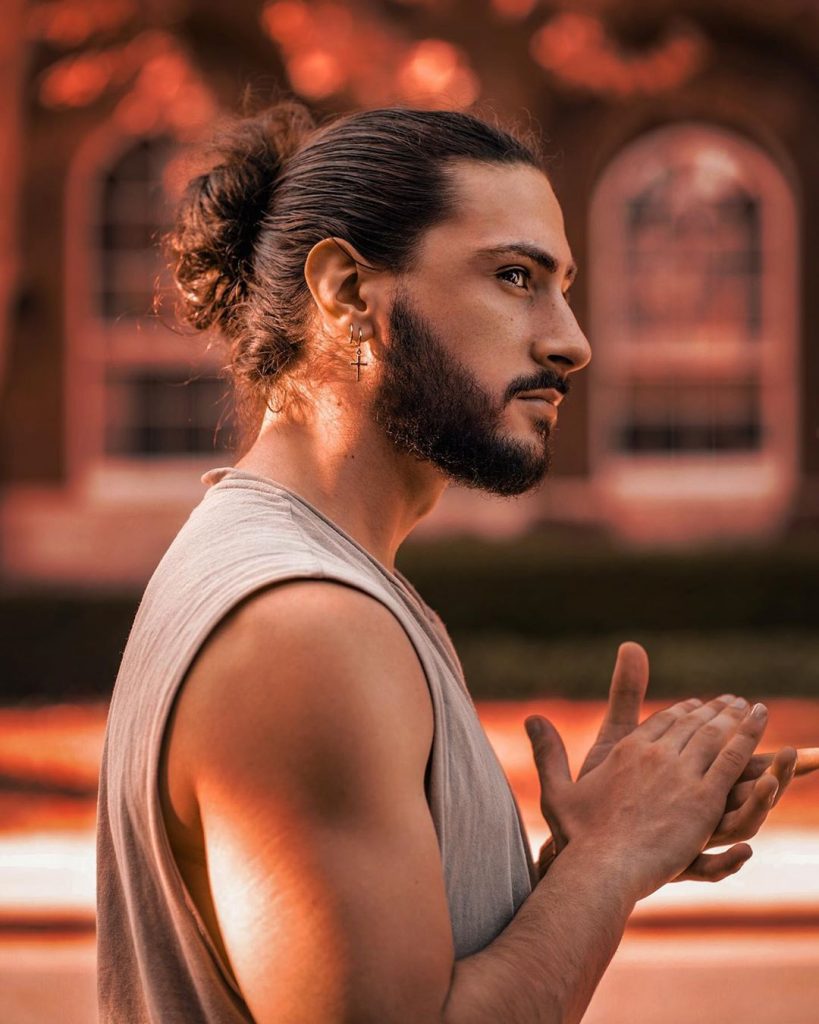 Staying neat is the best way to look professional with long hair. So pull hair back, make sure clothes are clean, and you should be good in most workplaces.
49. How To Wear Hats With Long Hair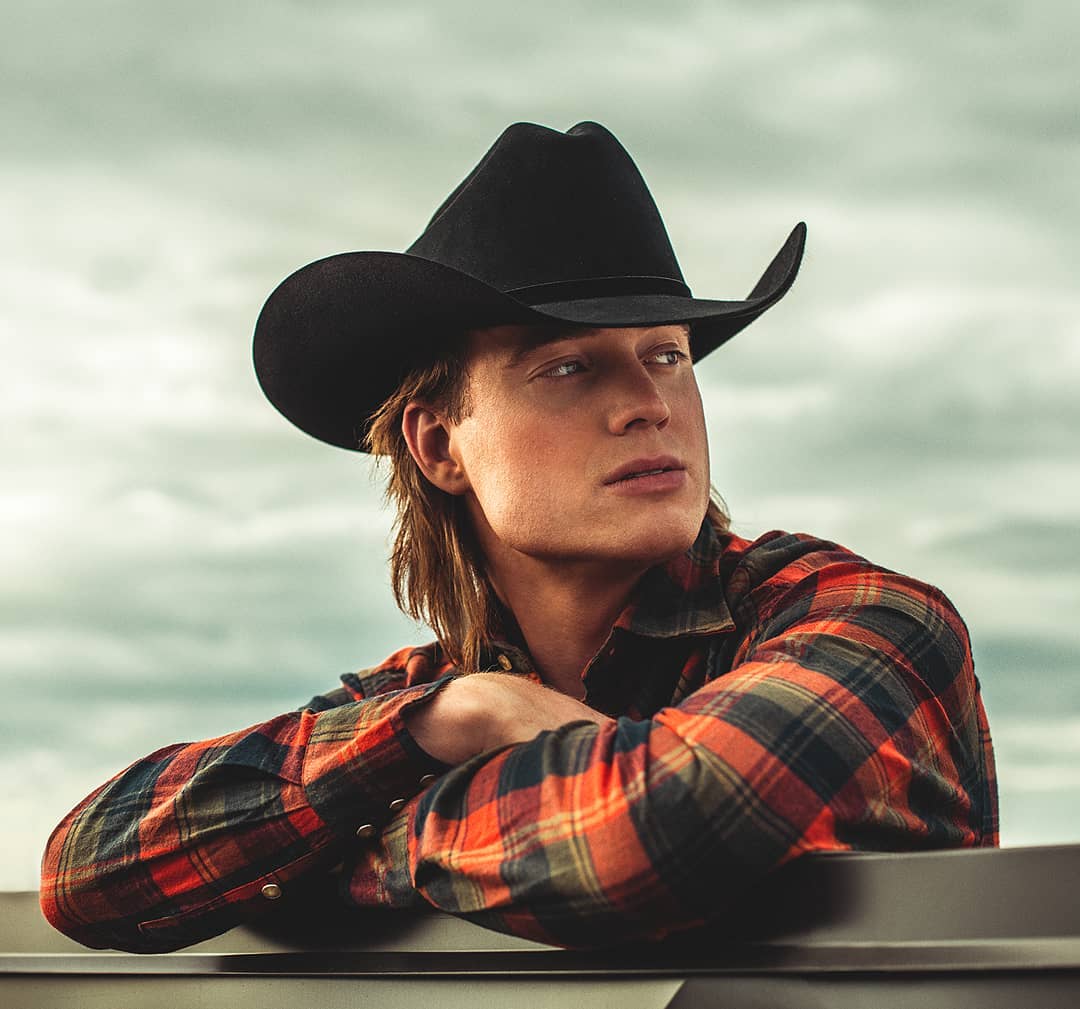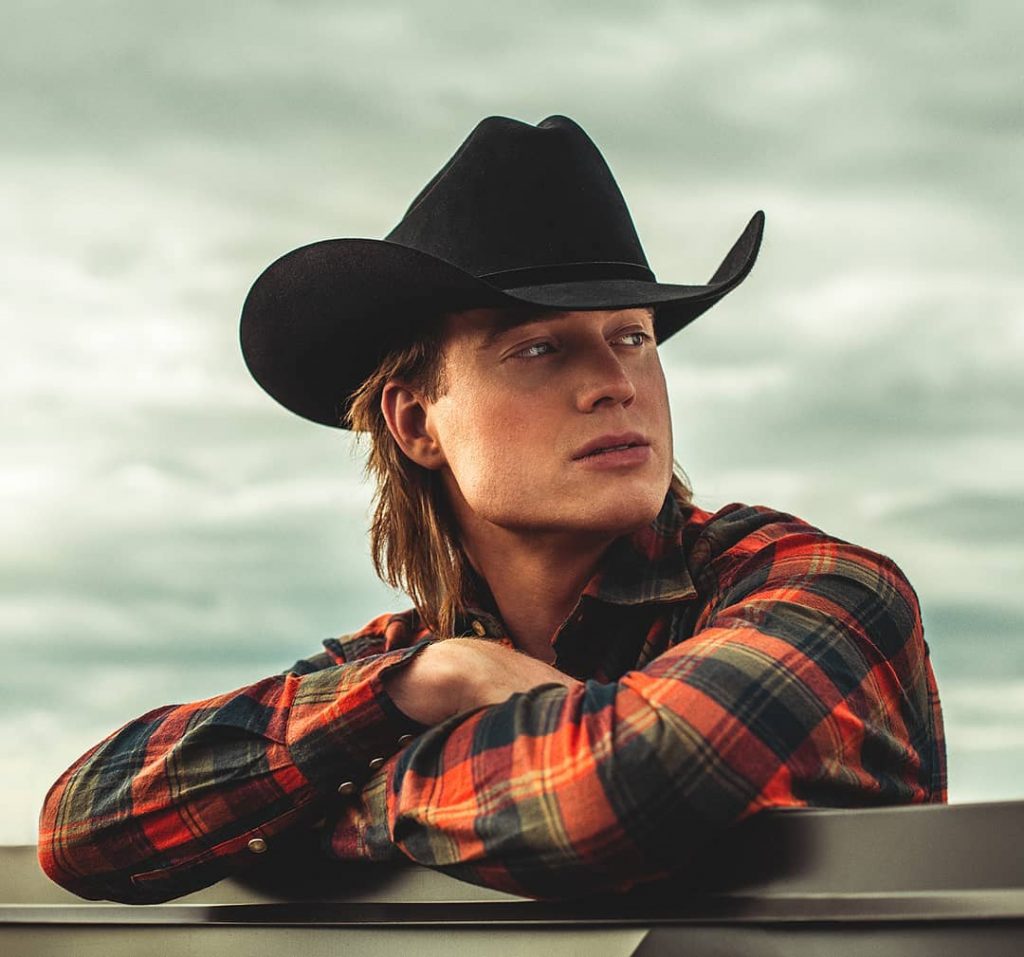 Hats are a popular hair accessory for men with long hair. They look good and can cover the worst of hair days. Choosing the best hat is more about your style than anything else. This cowboy hat works for this guy but not for everyone.
50. Long Hair Ponytail Hairstyle For Men With Undercut Shape Up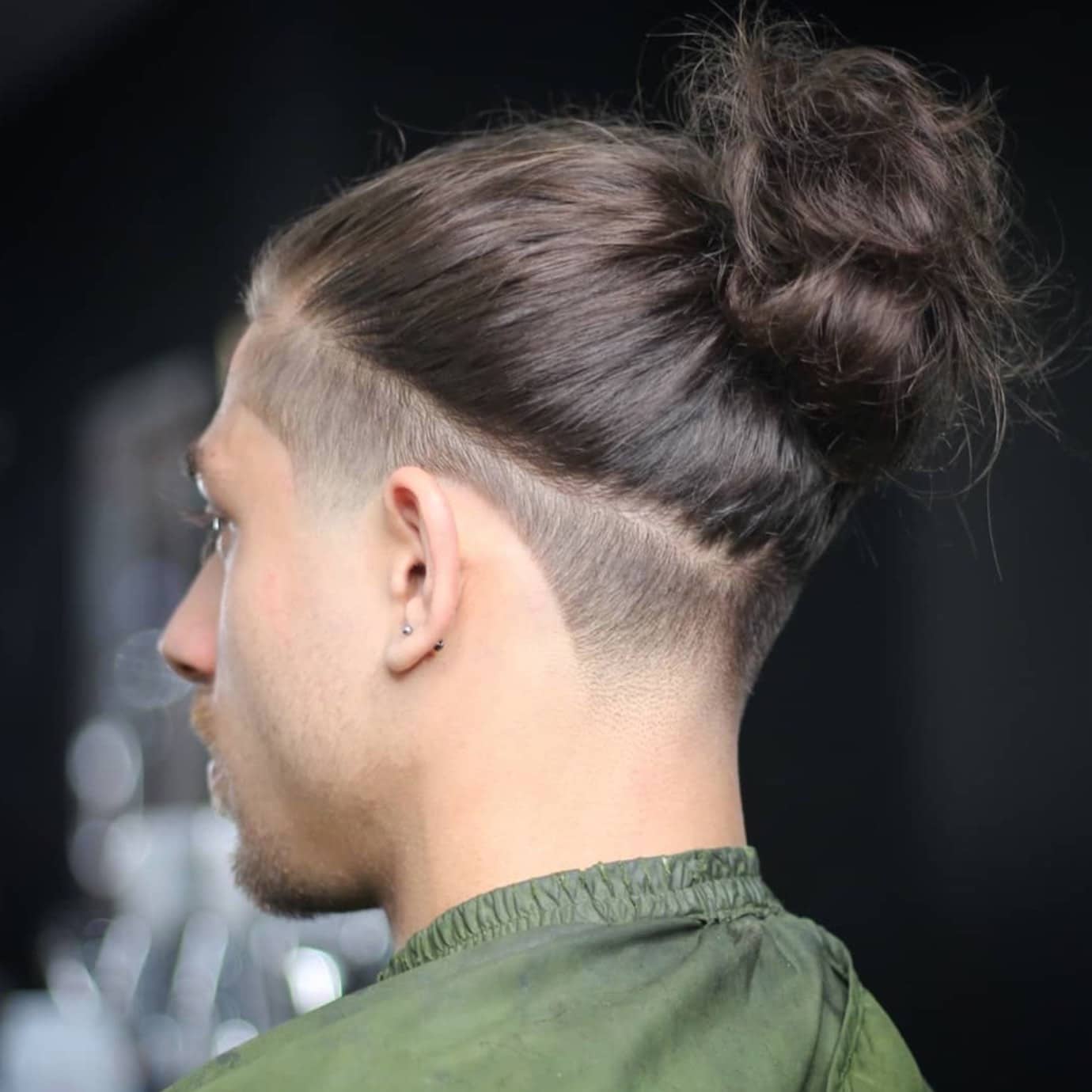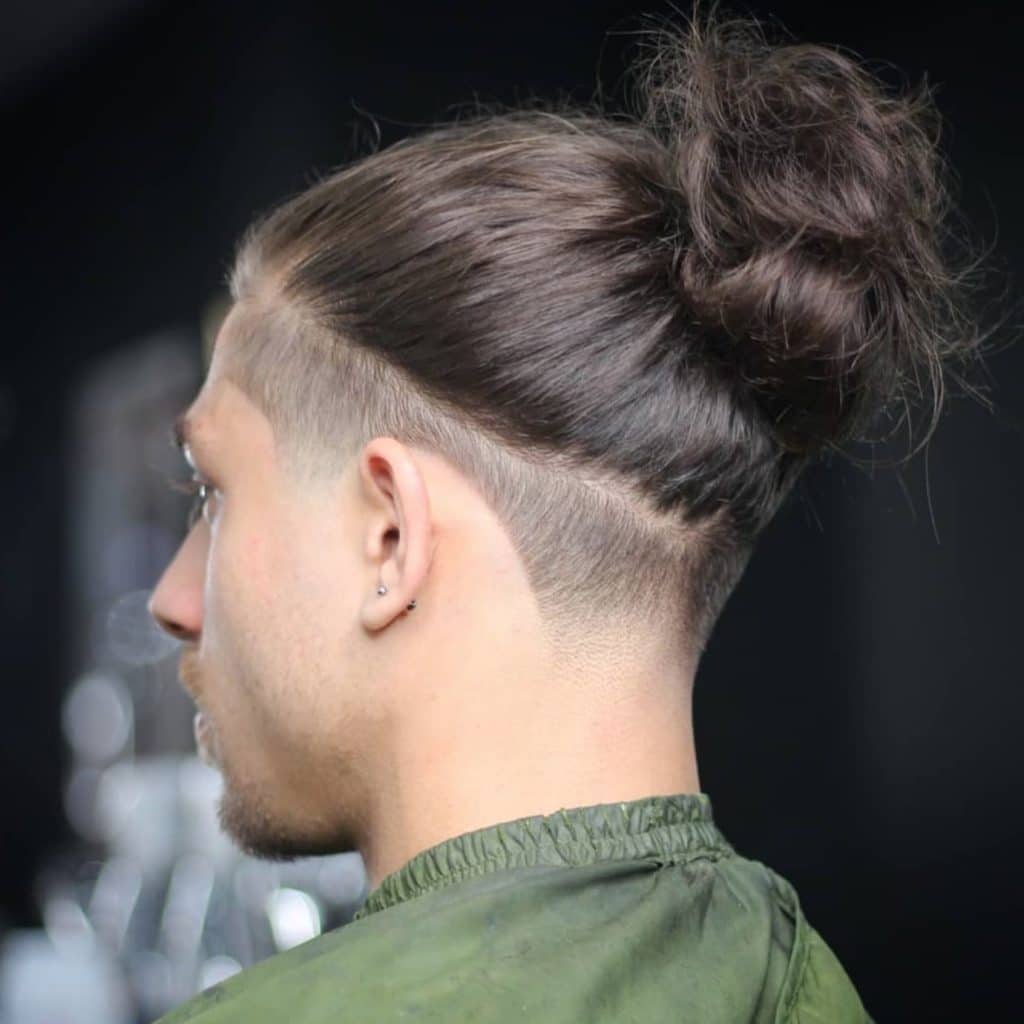 This style looks really clean for long hair. Once in a ponytail, you can see the hairline is cleaned up with an undercut shape up.
51. Long Straight Hair Down Hairstyle For Men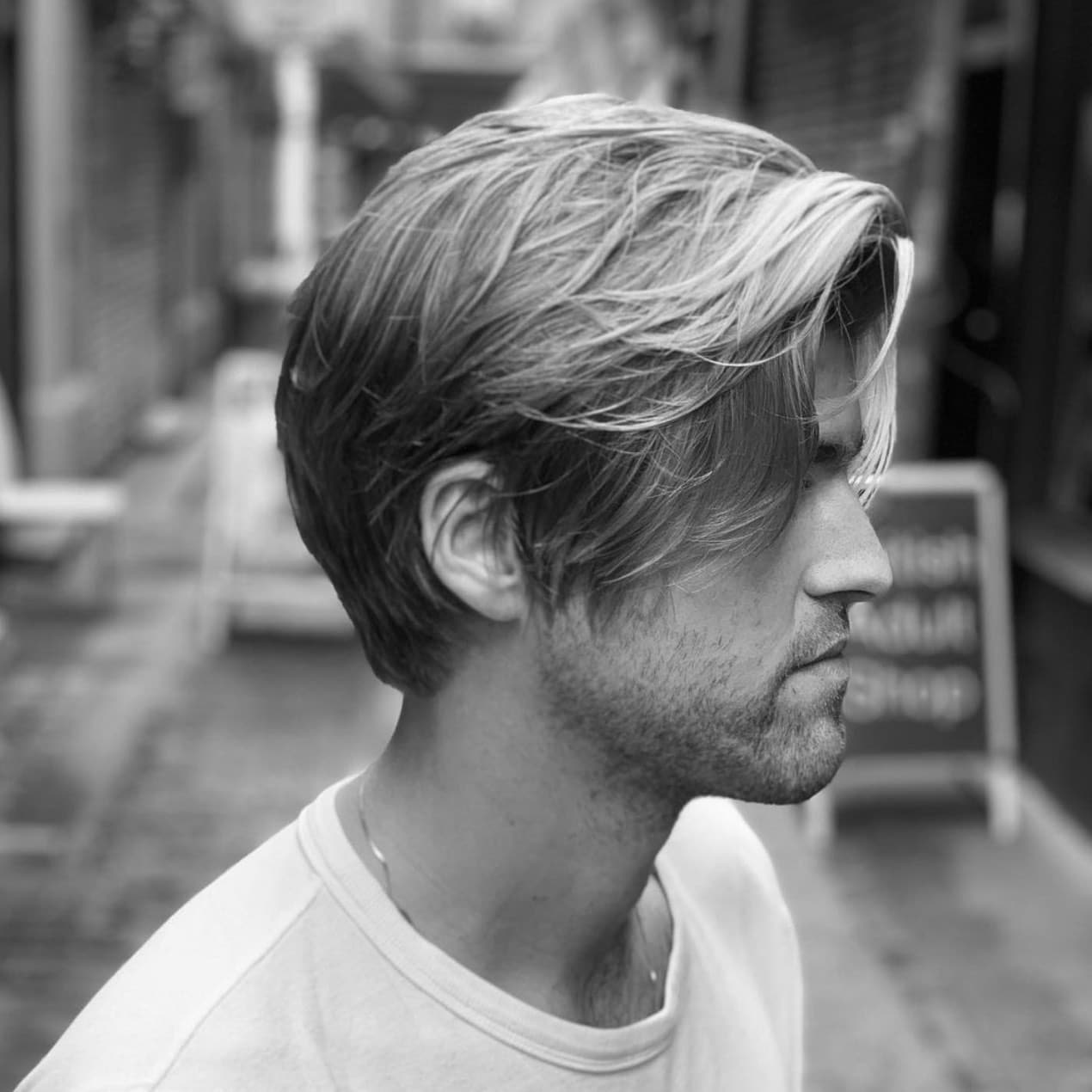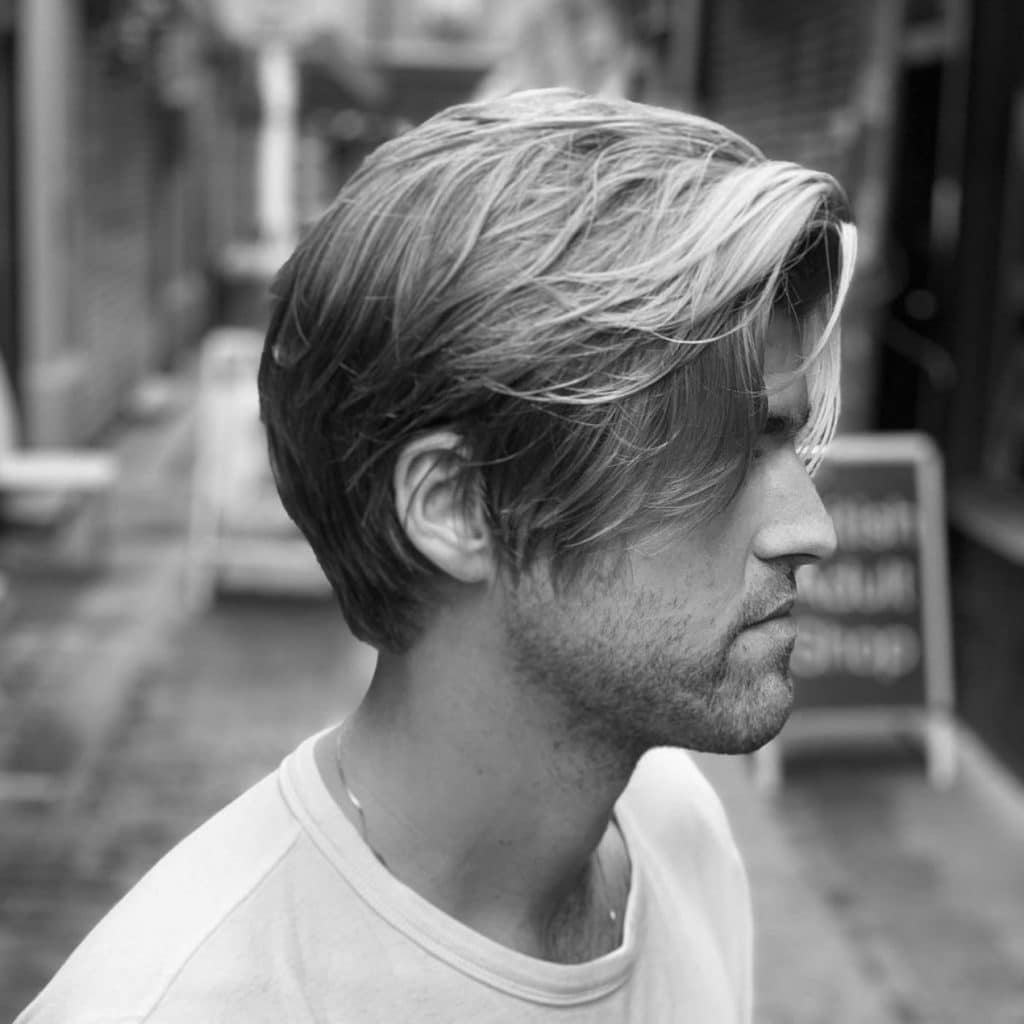 This is a great look to go for between medium length hair and very long hair. Keep the fringe aka bangs long, part your hair, and brush your hair back. Some guys may need some pomade to keep your hair back.
52. Man Bun Hairstyle With Line Up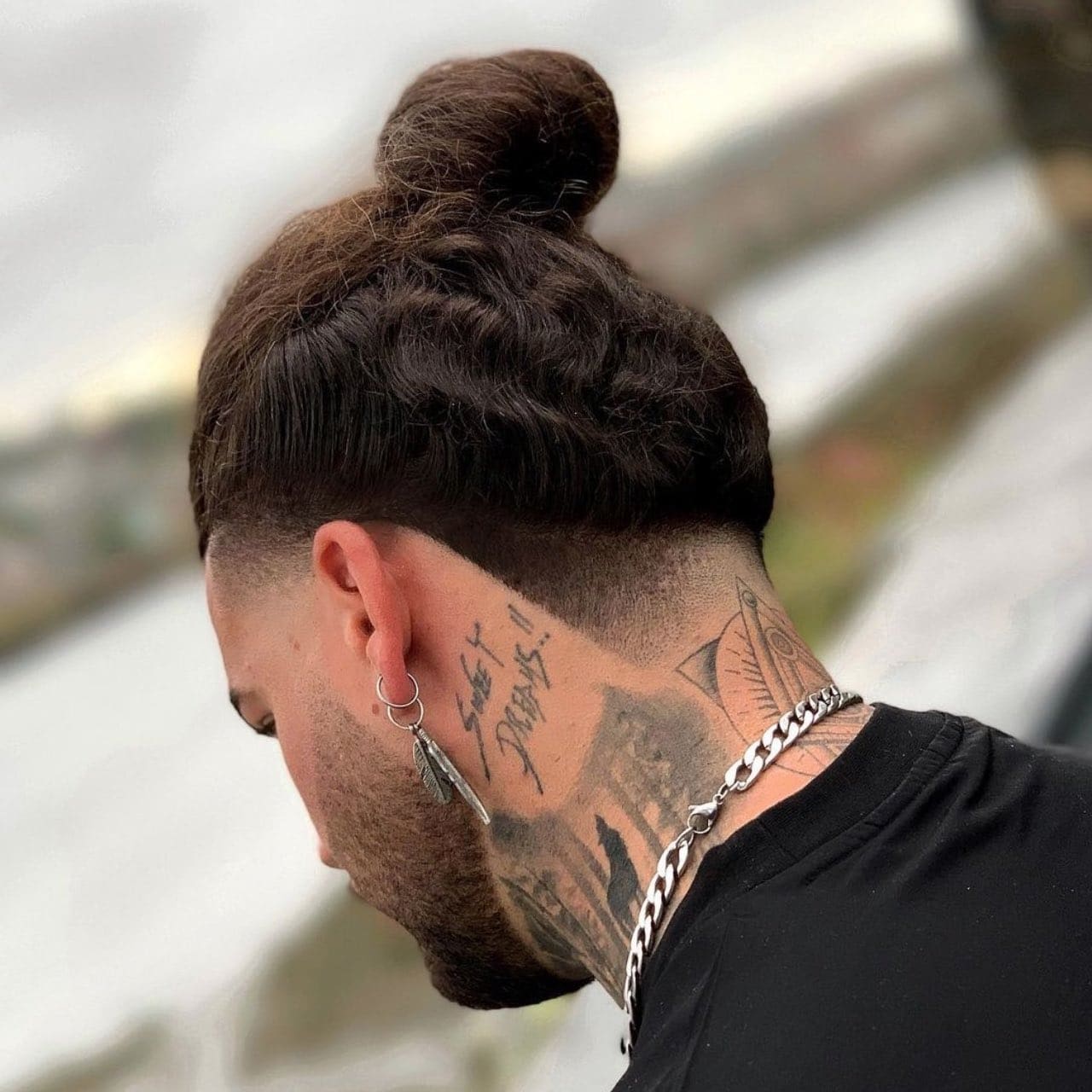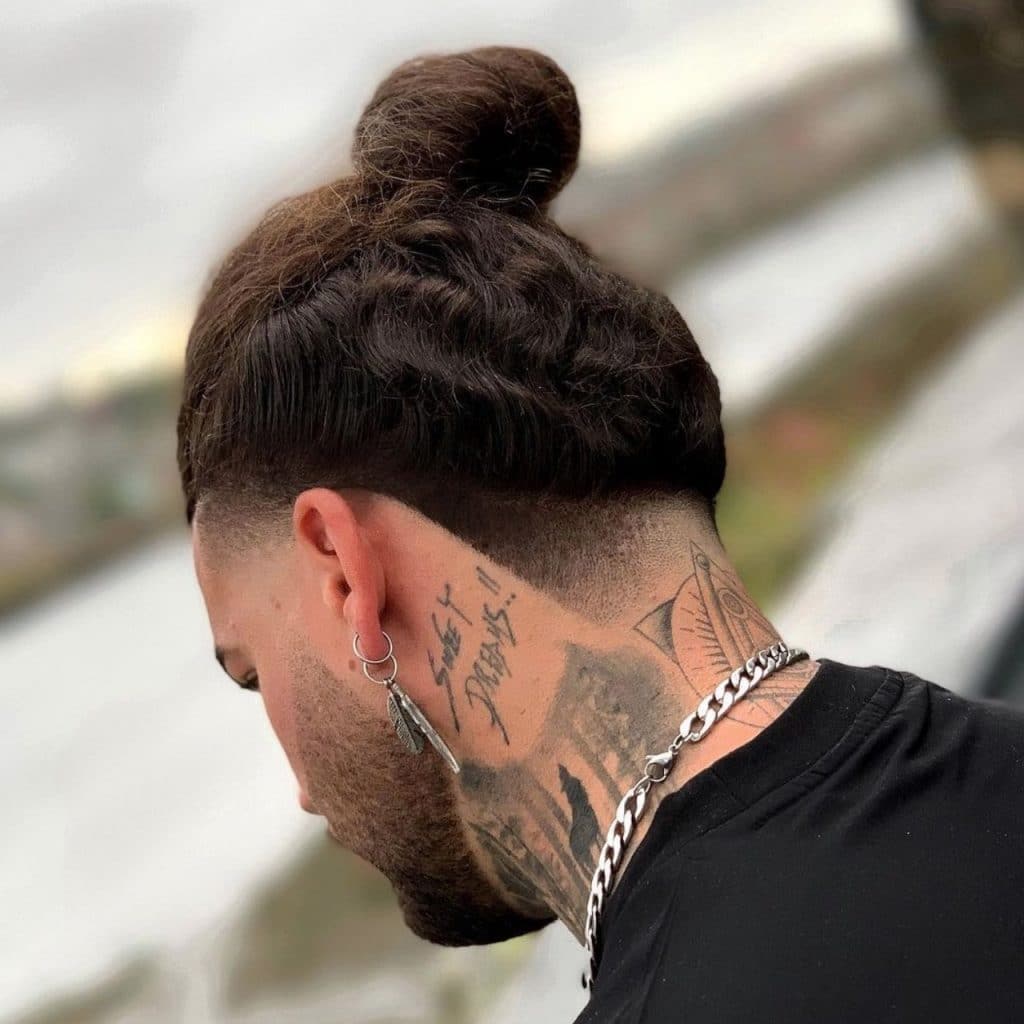 This is an extended line up to freshen things around the hair line. You can wear this long hairstyle for men as a man bun, a ponytail, or just wear it down.
---
Best Hair Products For Men With Long Hair
Take care of and style long hair with our top product picks. Read on to learn how to style long hair.
The Best Styling Products For Men's Long Hair
Long hair can be easier to care for than short hair. A lot of products aren't necessary. The goal is a natural, frizz-free look. For those off hair days, pull hair back or slap on a hat. Here are some of the best products for wearing long hair down. For other styling needs, use a product for your hair type.
Hair Oil Hair oil counteracts dry, frizzy hair. For finer hair, look for a serum type product that won't look greasy. Thick and curly hair can use straight up oil. To apply hair oil, rub a few drops in between the palms and work through hair from above the ears down, concentrating on the ends.
Verb Ghost Oil Like the name says, this product works invisible magic. It hydrates hair to add shine and fight frizz without weighing it down. It works for all hair types and combinations from fine to thick and straight to curly.
Herstyler Hair Serum Ignore the name because this product works. It's a lightweight serum that smooths frizz, conditions dry hair, and adds shine. It gets results for fine, straight hair to thick, curly hair and stands up to humidity. The smell is divisive but it's nothing a little Axe won't fix (kidding).
PURA D'OR Organic Moroccan Argan Oil For thicker, curlier hair, this is 100% oil that can be applied to damp hair to lock in moisture. It can also be used on the face and skin and comes with a money-back guarantee.
Hair Cream Long hair needs moisture more than hold. Hair creams are ideal because they are easy to apply and there are formulas to suit every hair type and need. Here are our top picks for long hair.
Sea Salt Spray Salt spray is a secret weapon for men's hair. It adds volume to straight and fine hair and defines curl and fights frizz for textured hair. It can be used on its own in addition to other products. The best way to use salt spray is to spray it into damp hair, scrunch it with fingers, and air dry. Concentrate the product where hair is longer but you can also work it into the roots if you want a boost of volume there.
How To Use Hair Wax For Men With Long Hair
Hair wax products literally contain wax, usually from beeswax, lanolin (from wool), or Carnuba wax (from Brazilian palm). Waxes are thick and add texture with strong hold. Hair waxes are not the best choice for guys with long hair unless you're going for a slicked back style. Then, use the wax for the slick part of hair, but not the ends.
Best Shampoo For Men With Long Hair
Shampoo is for cleaning the scalp, not hair. Only use shampoo on the roots of hair, using fingers to throroughly massage the scalp. Focus on what a shampoo does for the scalp, not hair. These recommendations all address dandruff because it's a common problem, especially over winter, that is more noticeable with long hair. Also, combatting the scalp fungus that causes itch and dandruff can help hair growth.
Krieger + Söhne Shampoo With tea tree oil to fight dandruff and peppermint for shine, this men's shampoo multitasks and works for all hair types.
Nizoral A-D Anti-Dandruff Shampoo Even if you don't have dandruff, this is a great shampoo. Most people have something funky happening on the scalp. This shampoo contains ketoconazole, which is proven to help prevent hair loss.
KICK Men's Shampoo Botanical ingredients like tea Tree, peppermint, eucalyptus, rosemary, aloe vera encourage hair growth and fight itch scalp and dandruff without drying out hair and skin.
Best Conditioner For Men With Long Hair
Conditioning is mandatory for long hair. In general, just use one suited to your hair type or the one that matches your shampoo. If hair is still frizzy, try a hair mask like Aussie 3-Minute Miracle.
Men's Long Hair Accessories
Beyond the hair elastic, sweat bands, head bands, head wraps, and bandannas can be wrapped around the head for long hair. They can be used to keep hair out of the face while exercising or covering grimy roots.
Another option for curly hair is comb headband. – David Beckham used to rock this look but this hair accessory looks best with curls because it is hidden in hair texture.
Men's Long Hair Ties
Any hair tie will work as long as it's not a rubber band. Rubber bands pull and break hair, which is unattractive as well as uncomfortable. Hair elastics come in different sizes and colors so find one that will hold your hair. That means smaller elastics for thinner hair or half-up hairstyles and larger elastics for thicker hair.
You'll find Goody Ouchless Elastics at most stores. They come in black as well as lighter colors that blend into blonde, red, and brown hair, if that matters to you. Check these extra stretchy hair bands that hold the thickest and curliest hair. These braided hair ties look cool.
Best Hats For Long Hair
Any hat works with long hair. It's all about your style. Hats including baseball caps, beanies, and fedoras look best with hair worn down or half up.
How To Straighten Men's Long Hair
Try a different look by straightening textured hair. All of these methods be faster with a heat protectant spray that also helps straighten hair. It will protect hair from damage and frizz.
Blow Dryer This method requires a hair protectant product that also helps straighten hair and a blow dry brush. Apply the product to damp hair and dry in sections, pulling hair straight with the brush. This version doesn't require any additional styling tools but takes the longest.
Hot Brush The hot brush is exactly what it sounds like, a brush that heats up. It cuts down on drying time and styling time for all hair types. Just heat it up, and brush damp/almost dry hair until you're happy.
Flat Iron This styling tool applies heat to both sides of the hair to quickly straighten it. Apply heat protectant to dry-damp hair, clamp in a section at the roots and pull slowly toward the roots. Repeat until you have the desired result. Many flat irons heat up hotter than is good for hair. The range of 300 degrees ideal for most hair types but go cooler for fine hair or hotter for thick hair. If this is going to be a regular activity, look for a flat iron with tourmaline that heats up quickly and distributes heat evenly