In addition to the New Year, 2015 signals the beginning of the end of Mad Men. The eagerly awaited second half of season 7 will return later this spring. In anticipation, let's take a look at some of our favorite Mad Men hairstyles. For authenticity, keep reading with a glass of whiskey, martini, or an old-fashioned.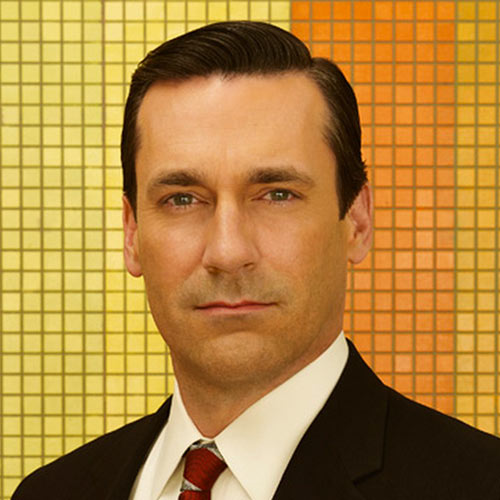 The star of the show, the man everyone wants to be, and the hair everyone wants to have, is Don Draper. His coiffed slick hair combined with a steely stare and groomed suit exudes control and power. While Don's consistent demeanor in the face of radical change of the times makes him part of the old guard instead of new, he would be on top of the trends today. Why has this stylish cut endured? It looks good everywhere: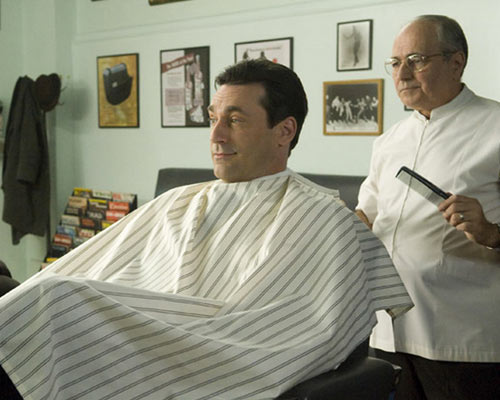 Looking good with a fresh cut at the barbershop.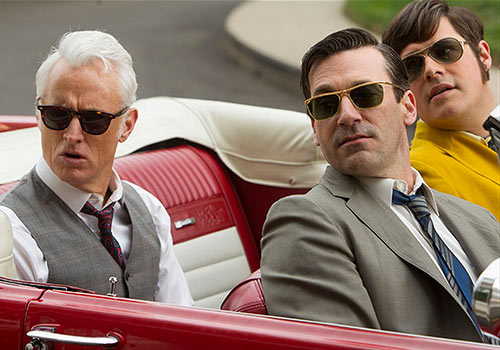 Looking good in a convertible. There's no doubt that the high powered pomade responsible for this slick look will stand up to the breeze.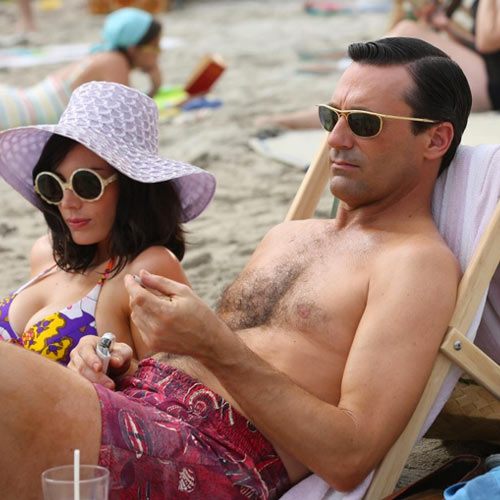 Looking good at the beach. Not exactly casual but very good.
Of course Don Draper isn't the guy with great hair on the show. Let's take a look at the other Mad Men hairstyles: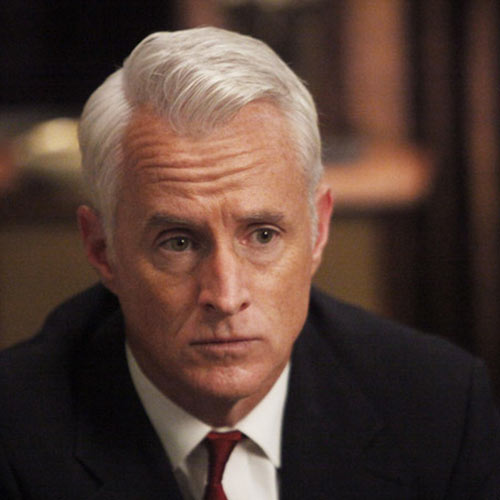 With an enviable head of silver hair, Roger Sterling wears the same side part style but without the slick product and defined comb marks. This version works for guys with fine hair. Use a matte product or styling cream for just enough hold.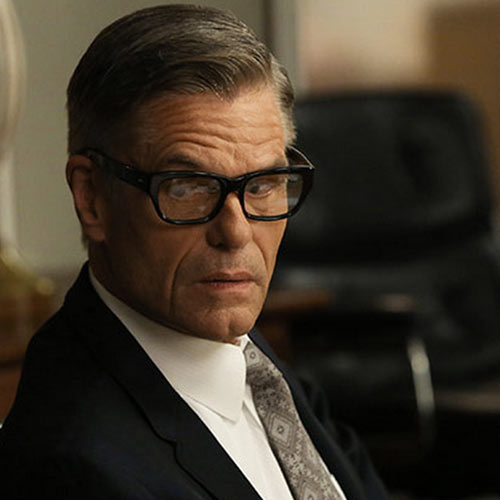 Jim Cutler proving that age and style are not mutually exclusive.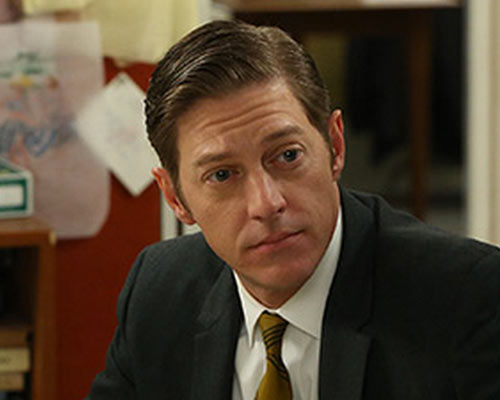 Ted Chaogh also wears the same slick side part look as Don and Jim. Personality influences style because even with the same hairstyle as Don and Jim, Ted is the golden boy instead of intimidating.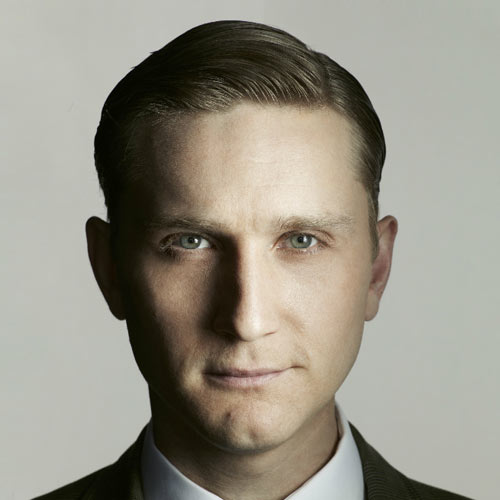 The victim of one of Mad Men's surprising plot twists, Ken Cosgrove rocks slick hair for the younger generation. His blonde hair is finer than darker locks so this version is all about the slick without a flourish of height at the forehead.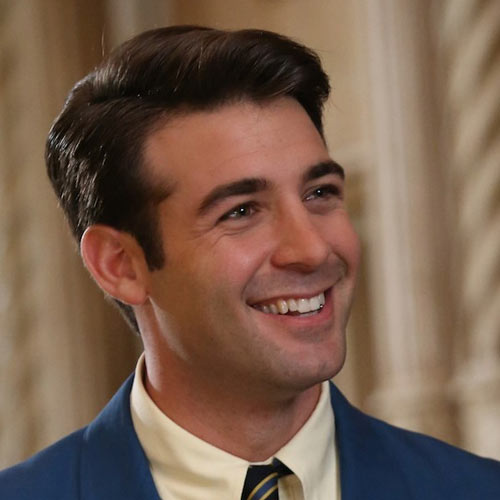 The winds of change also brought in new hairstyles to Mad Men. Bob Benson wears his hair with more length and without the slick.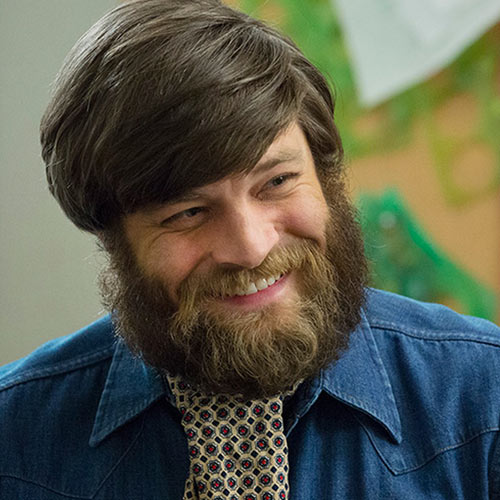 While we don't endorse all the retro shaggy mop top styles, Stan Rizzo's hair and beard have a commanding presence. Taking on the emerging styles of the time, this hirsute style is similar to today's urban lumberjack with beard trend.
(All Images: AMC)