One of the latest men's hairstyle trends is longer and looser hairstyles. That means more medium length hairstyles and styling with fingers instead of a comb.
These medium hairstyles for men are updated versions of classic and popular hairstyles like side parts, slick backs, and spikes. There are also longer cuts for curly hair with clean cut edges.
Check out these fresh styles that feature some of this year's hottest trends for medium length hair.
1. Classic Men's Hairstyle + Texture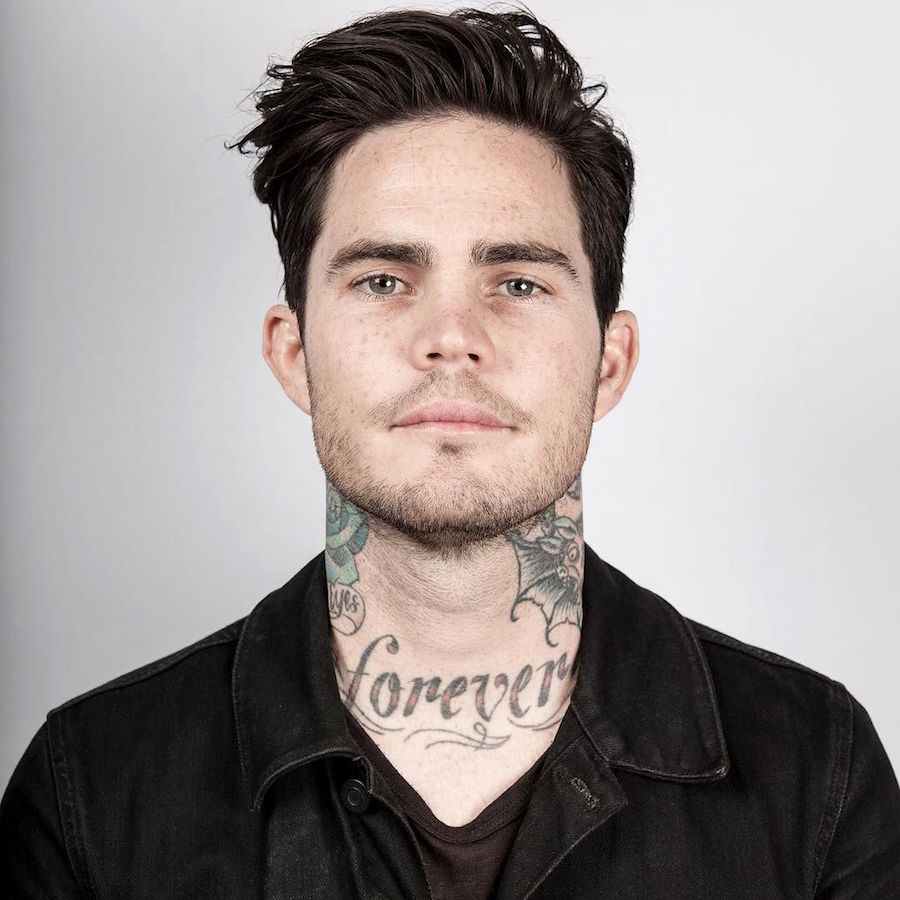 This hairstyle hits two of this year's hair trends, texture and length. Medium length hair is styled into a classic side part but with piecey definition instead of an ultra clean cut finish. A taper adds a hint of length around the sides and back.
2. Side Part Hairstyle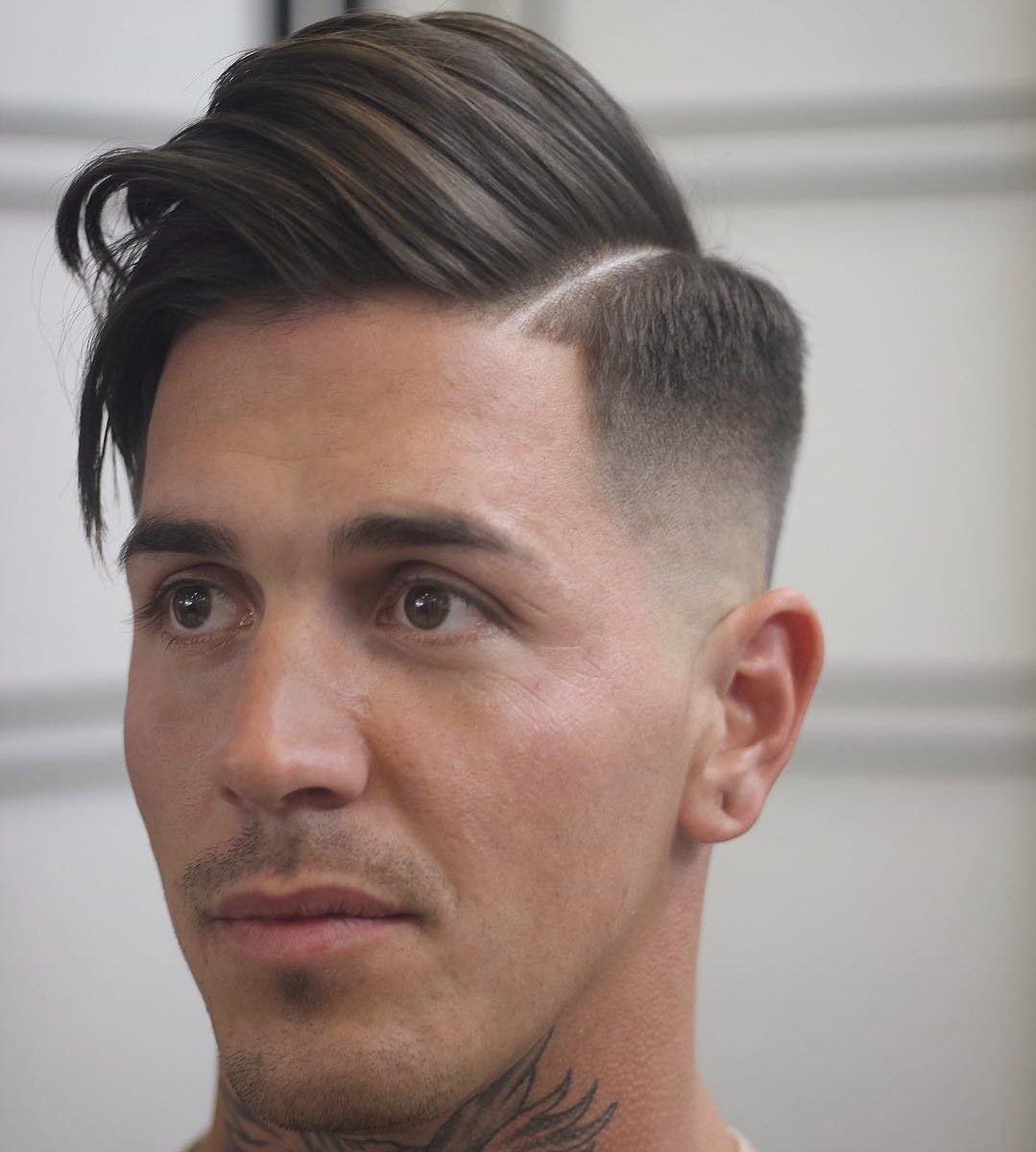 One of the things that medium length hair can do that shorter or longer can't do as well is volume. This fresh style has all the height of a pomp but in a combover. The tousled edge also sets this apart from the more preppy side part hairstyles.
3. Tousled Side Part Hairstyle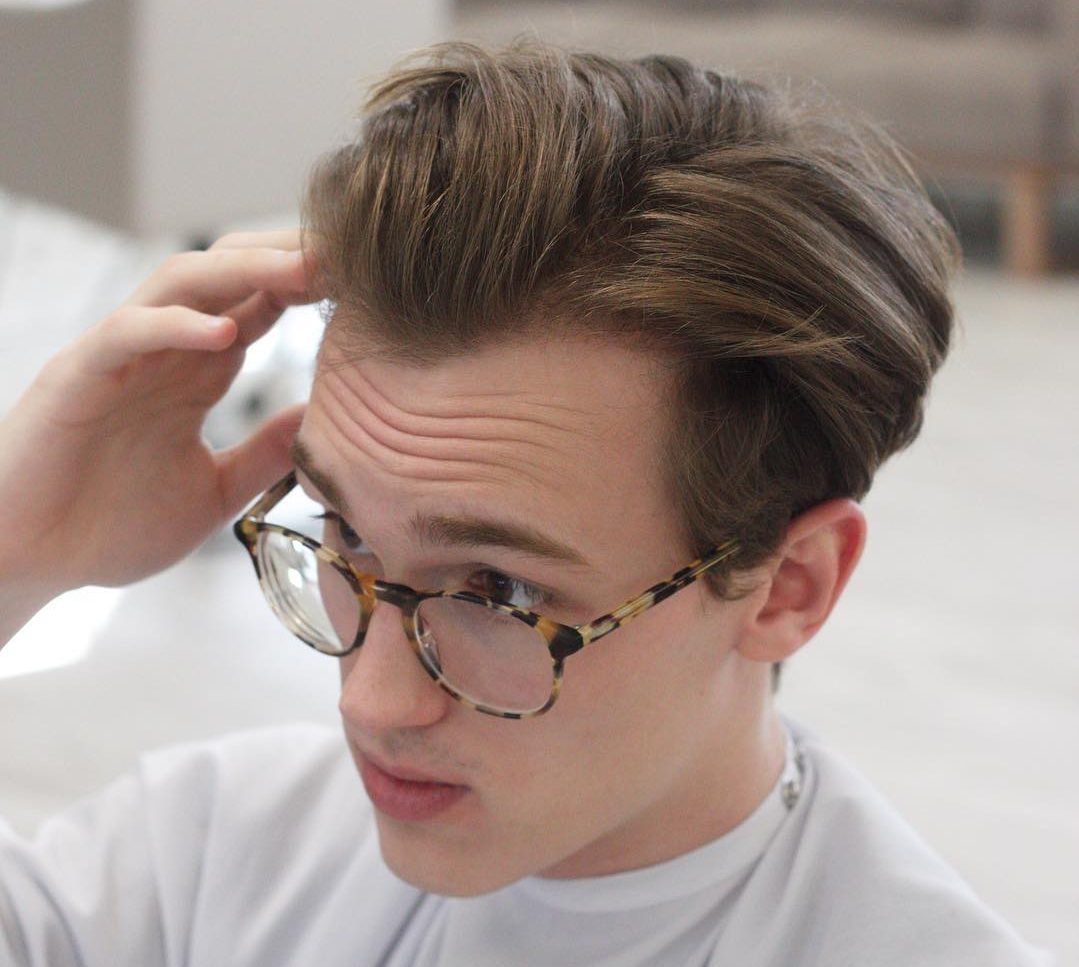 Here's another different way to wear the side part hairstyle with medium length hair. This version has a different take on volume, with height on both sides of the part. An imprecise part adds to the casual cool of this look.
4. Undercut + Slick Back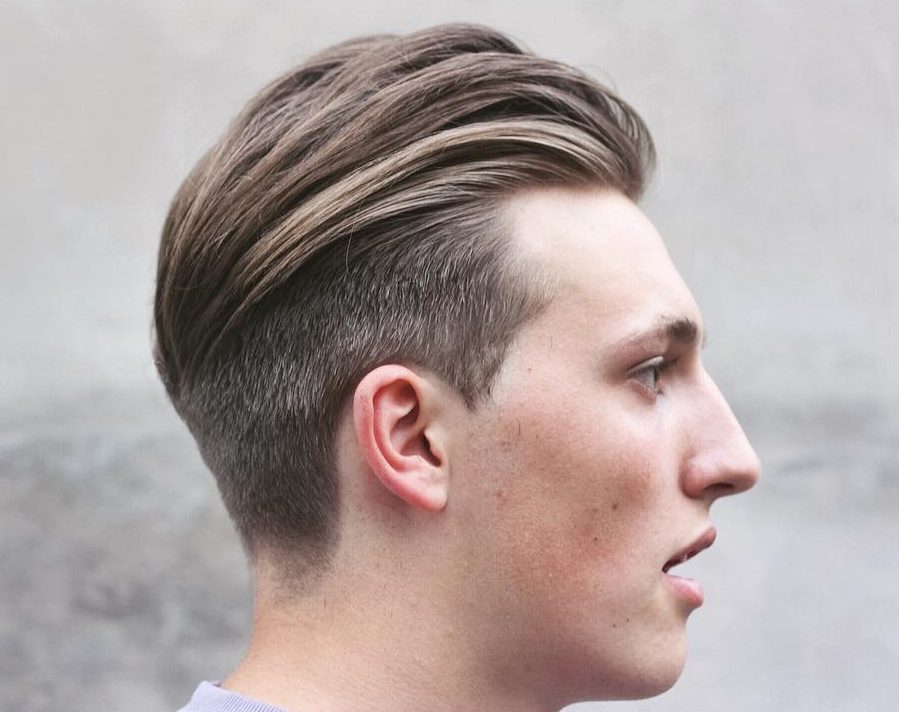 One of the easiest and coolest ways to wear medium length hair for men is this disconnect hairstyle. Named for the break between long hair and short, all you have to do is style this hair straight back. A few minutes with a blow dryer will boost volume and ensure hair stays in place all day.
5. Blow Back Hairstyle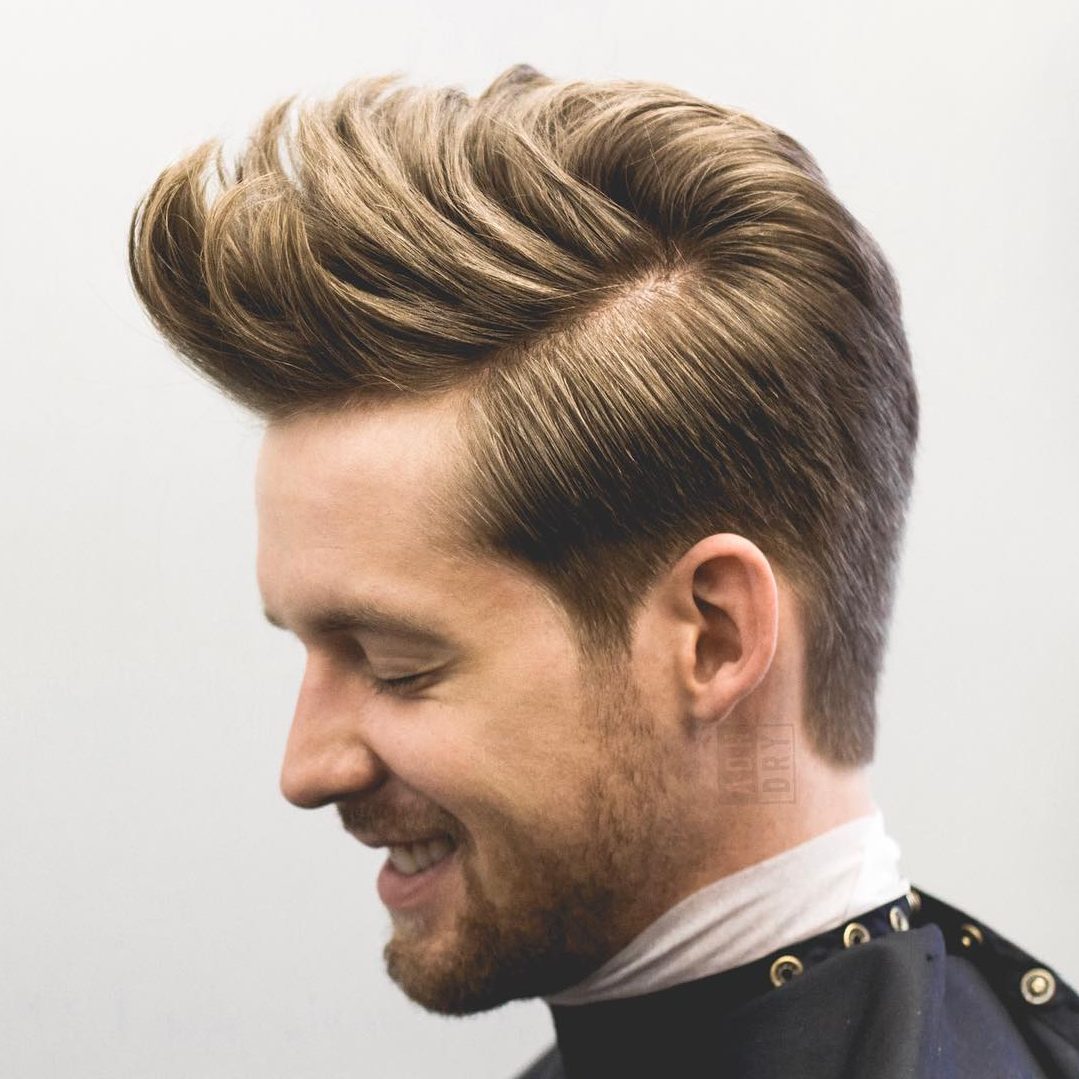 The blow back hairstyle has been described as how you look "if you rode your motorcycle to work." Hair is pushed back from the face but it's a lived-in style with some loose texture. Perfect the look by running fingers through hair.
6. Long Spiky Texture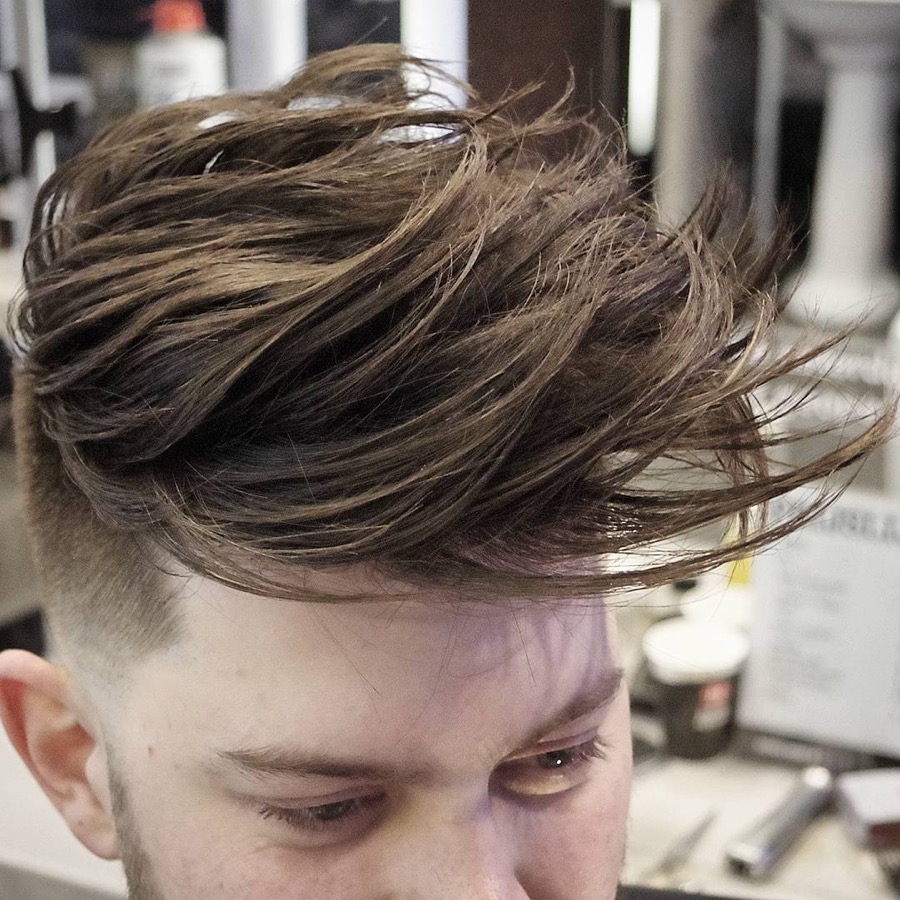 Medium length hair works well with this year's spiky texture trend. At this length spikes won't stand straight up easily but they look great with some volume off to one side.
7. No Part Hairstyle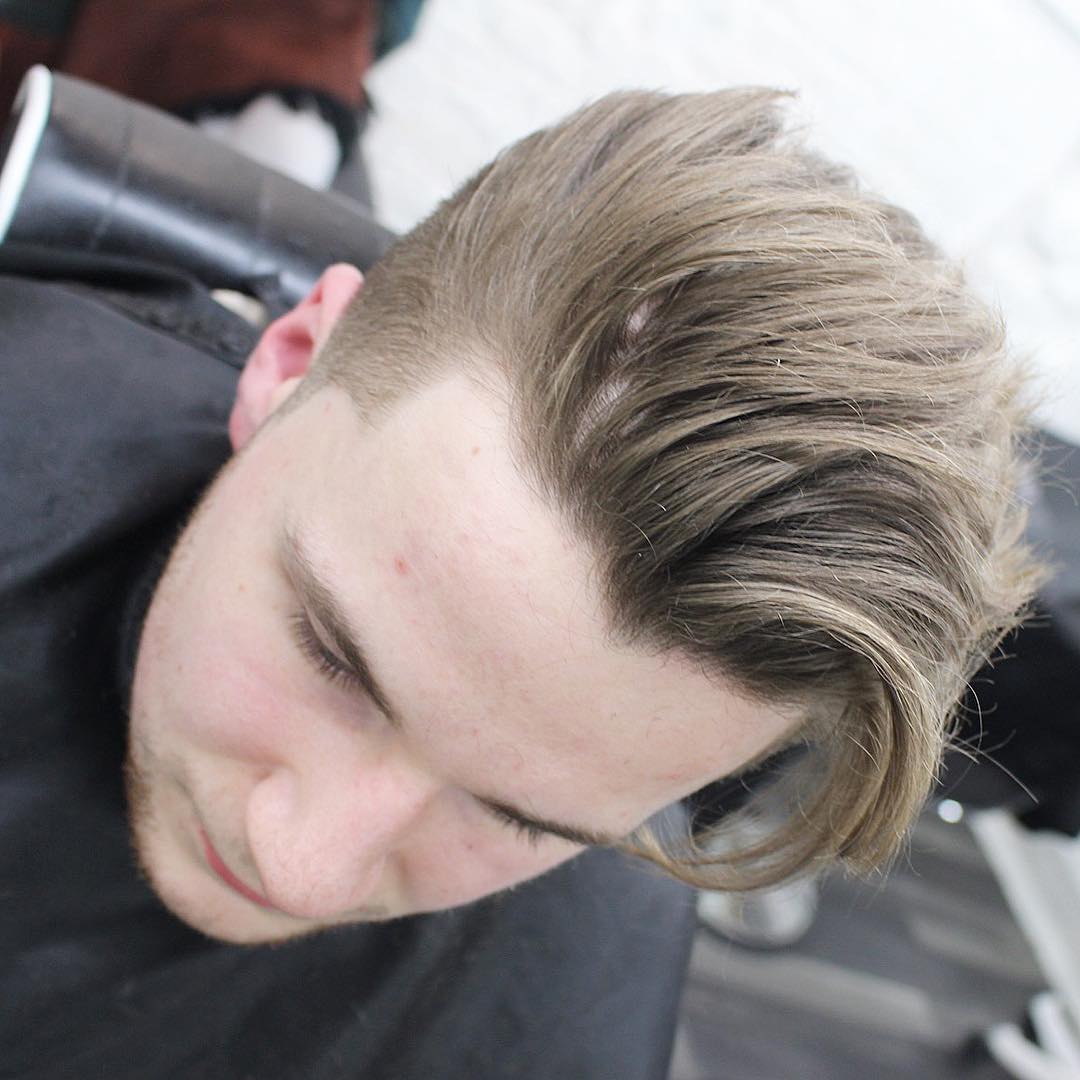 MENSPIRE Male Image & Grooming
The slicked back style keeps evolving and this is one of the newest variations. Hair is styled with matte volume and one piece that falls over the forehead in a curled fringe. There are hints of 90s hair as seen on Johnny Depp and Grant Show during Melrose Place.
8. Taper Hairstyle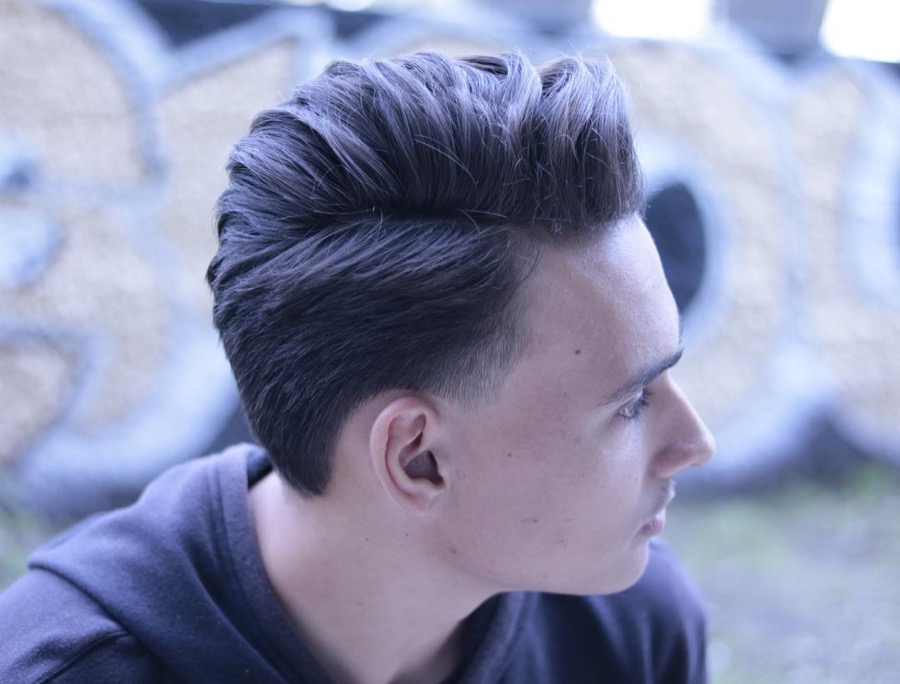 Another way that hairstyles for men are getting longer is fades. There are more low fades as well as opting for a taper instead of a fade. The taper also cuts hair shorter as it moves toward the neckline but it doesn't go anywhere near the skin.
9. Thick Spikes + X-Ray Design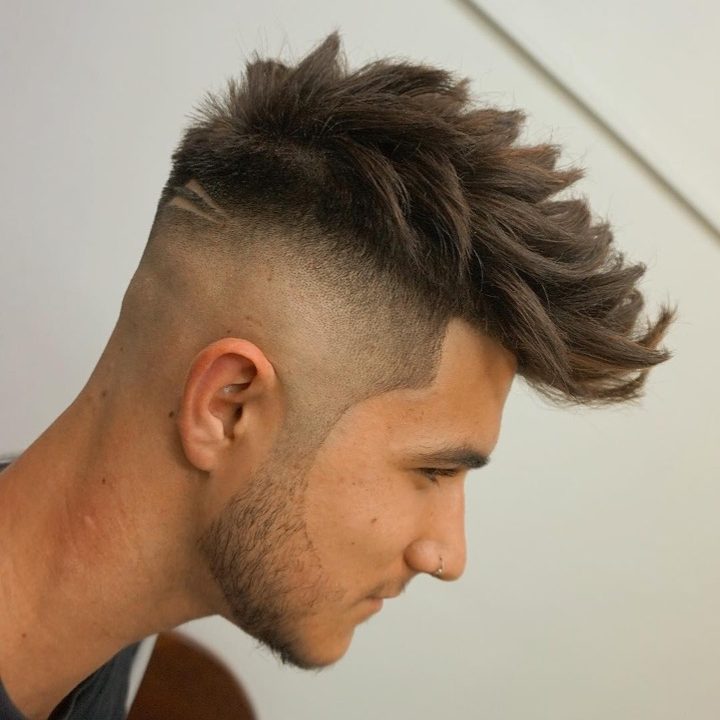 Another fresh way to wear spikes are these oversized ones that are more about texture than spikiness. Lines cut into a high fade adds a hint of a hair design.
10. Medium Length Combover Hairstyle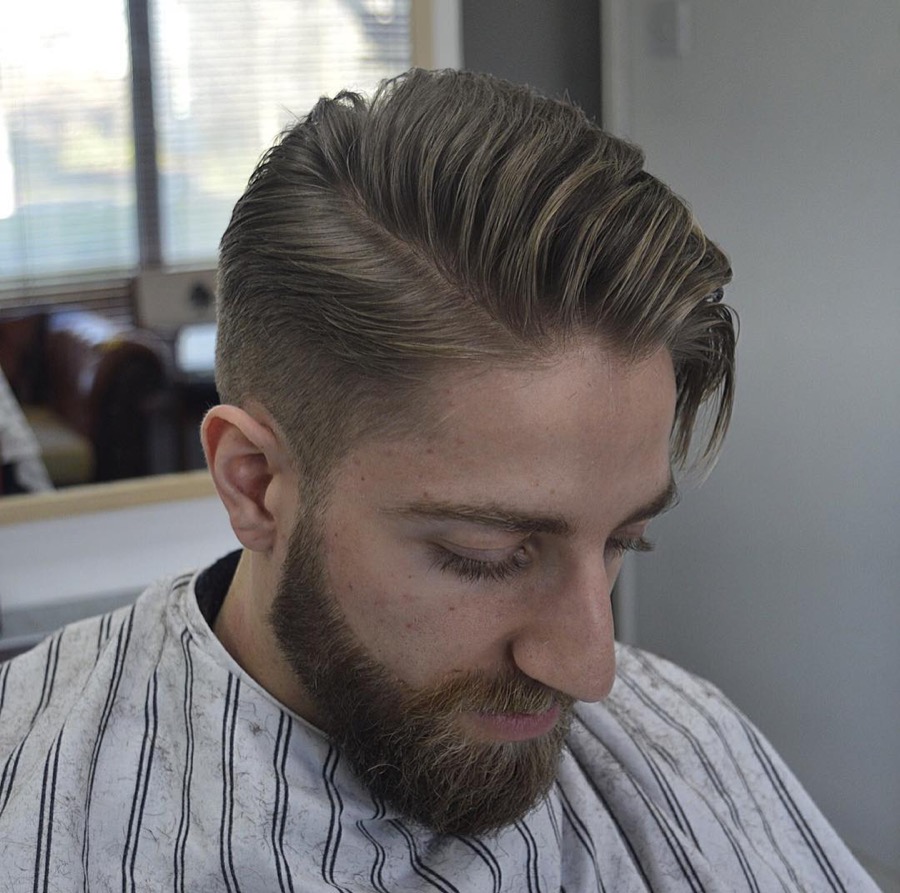 There are so many ways to wear side part hairstyles. This combover is slick but loose with a hint of fringe at one side.
11. Medium Length Curls + Burst Fade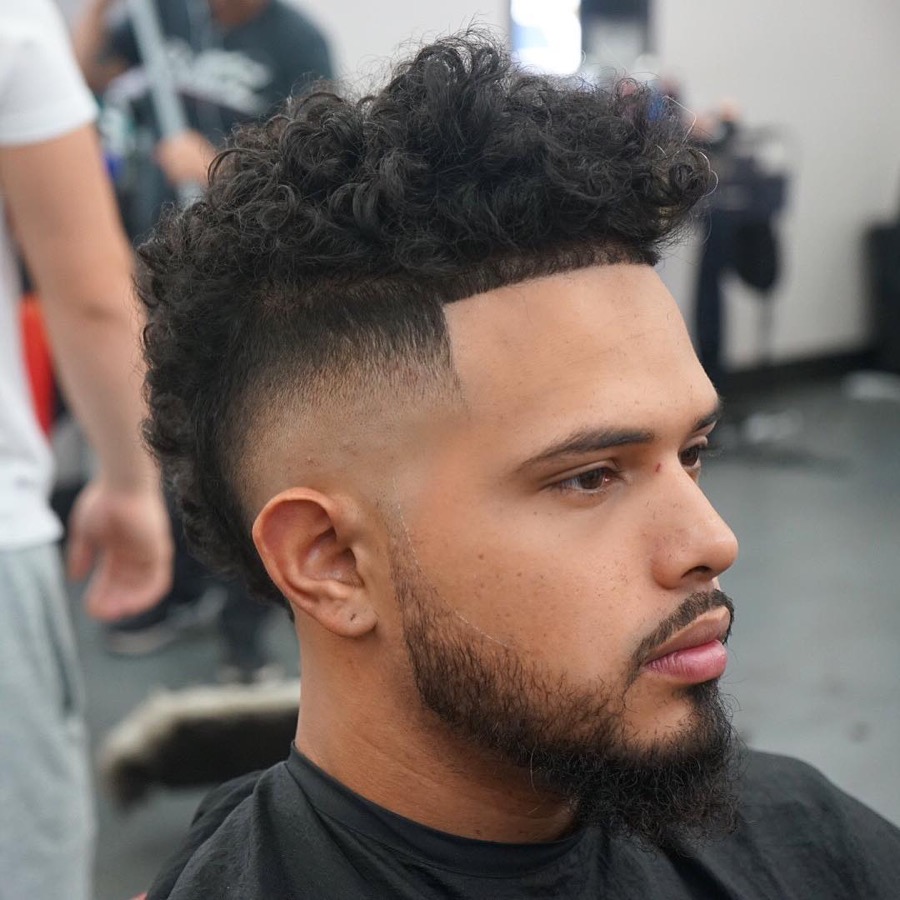 Medium hairstyles for men work for all types of hair, including curly. A burst fade on both sides turns what would be an afro into a frohawk.
12. Curly Hair + Mid Fade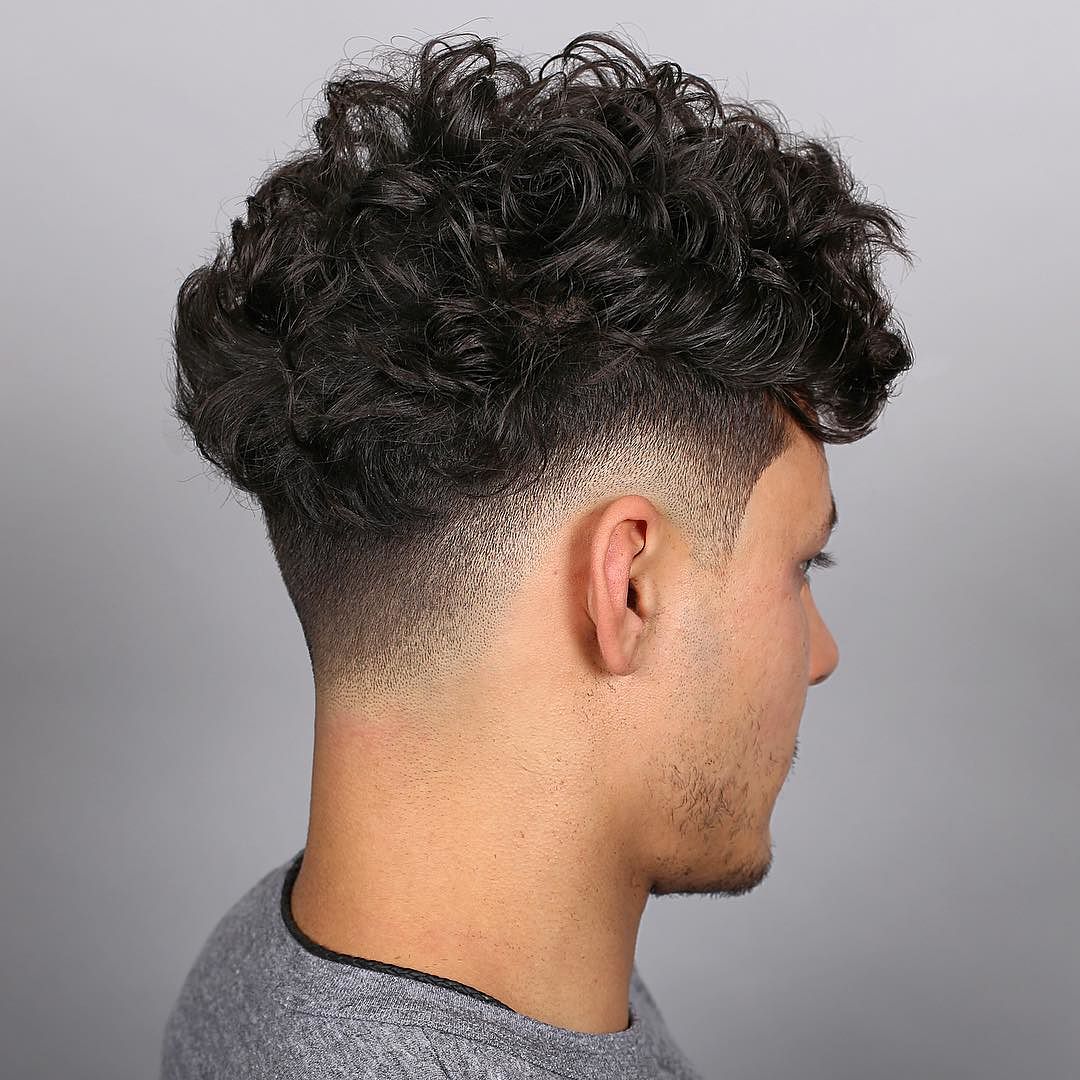 For longer curly styles, fades keep the edges clean while leaving natural texture on top. A mid fade ensures that this cut is so easy to style. Just work a touch of curl-defining product through damp hair with fingers and let air dry.
13. Long Sweep Back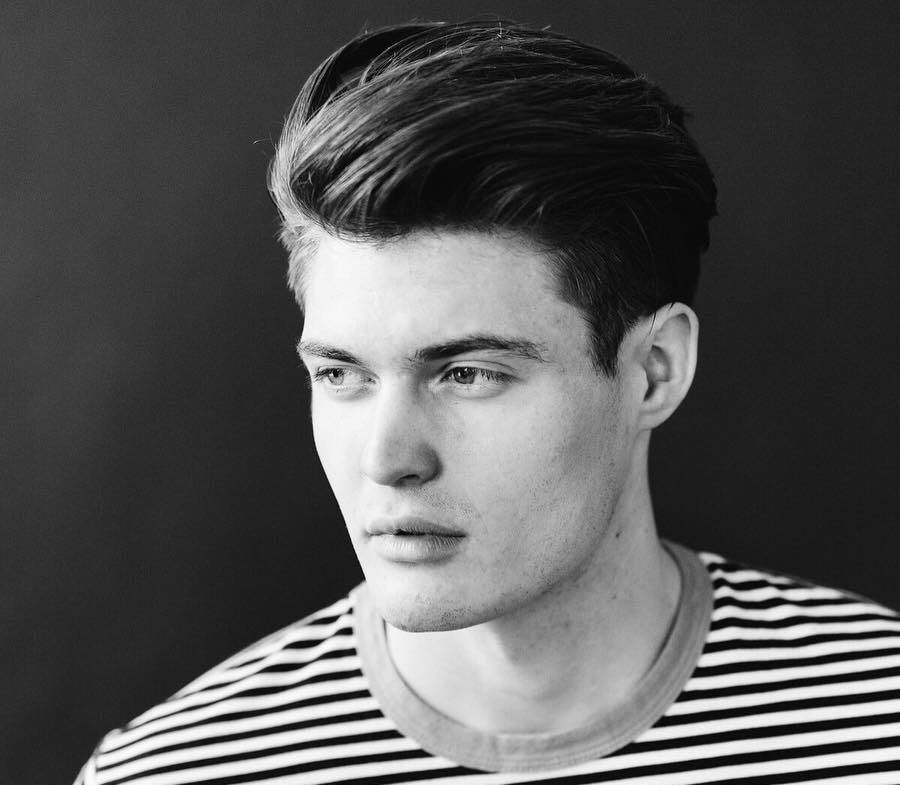 The sweep back hairstyle is exactly what it sounds like, hair swept back. This medium length version has plenty of height and a hint of tousled texture.
14. Medium Length Textured Crop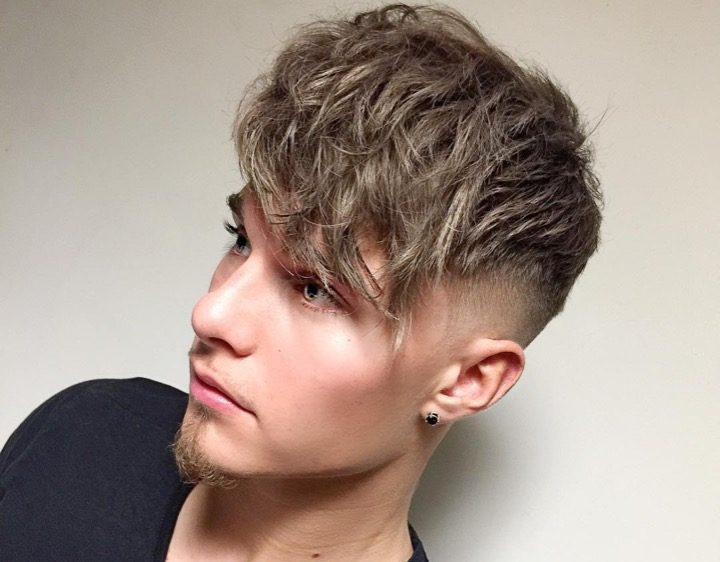 The textured crop is a popular men's haircut that is usually short. Here's a longer version that has enough fringe to cover the forehead. A drop fade keeps the sides short and sweet.
15. Center Part Hair for Men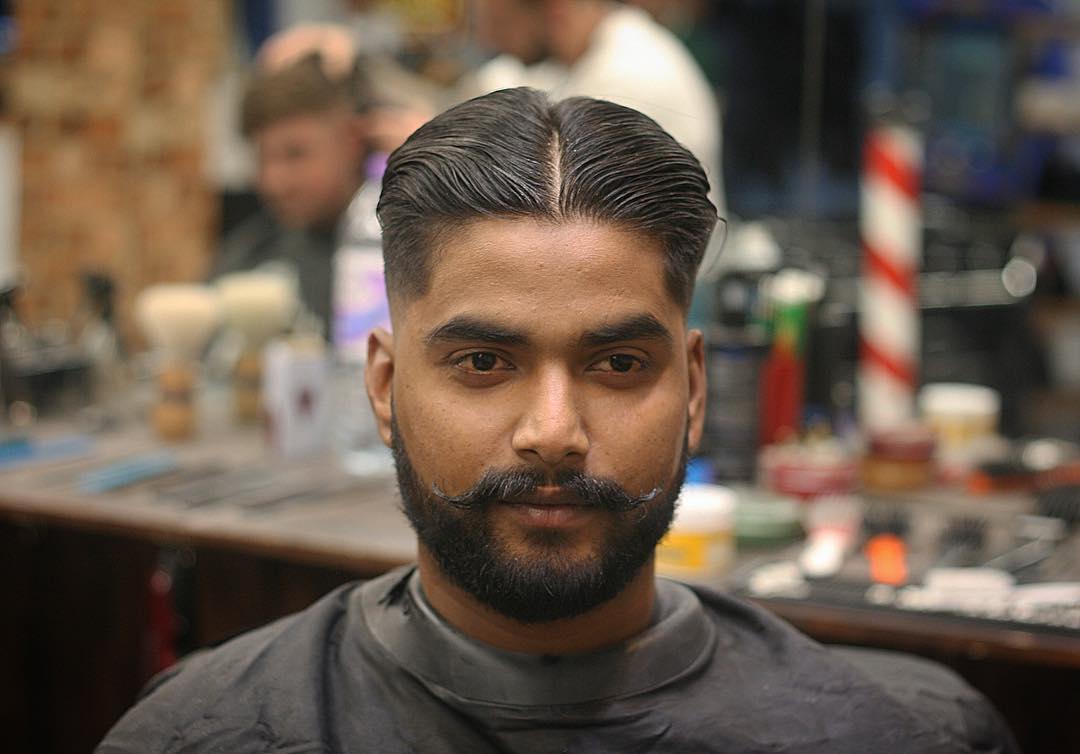 Side parts are popular because they are flattering on everyone but center parts can look just as good. This old-fashioned style is slick on top with a handlebar mustache to match.
16. Side Fringe Hairstyle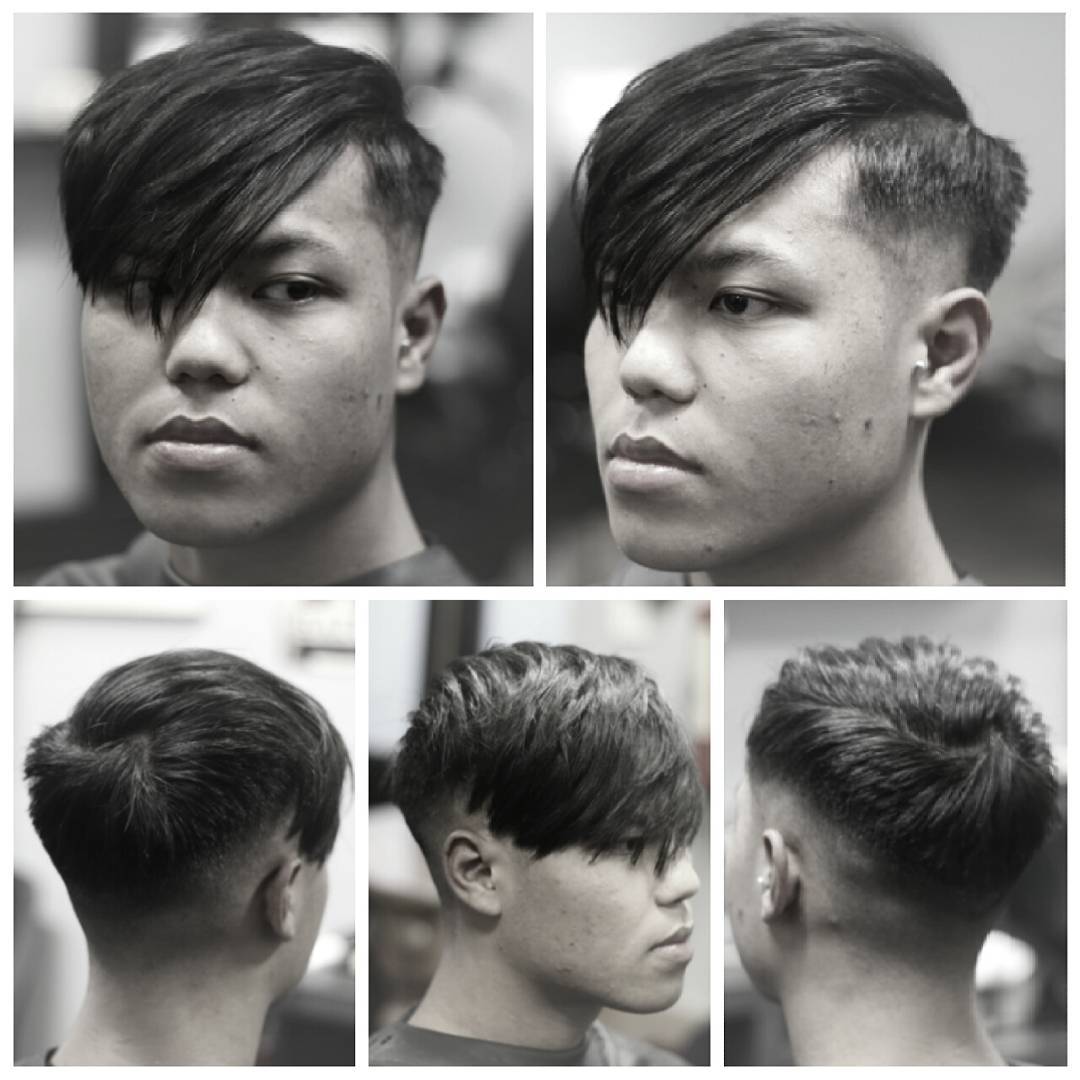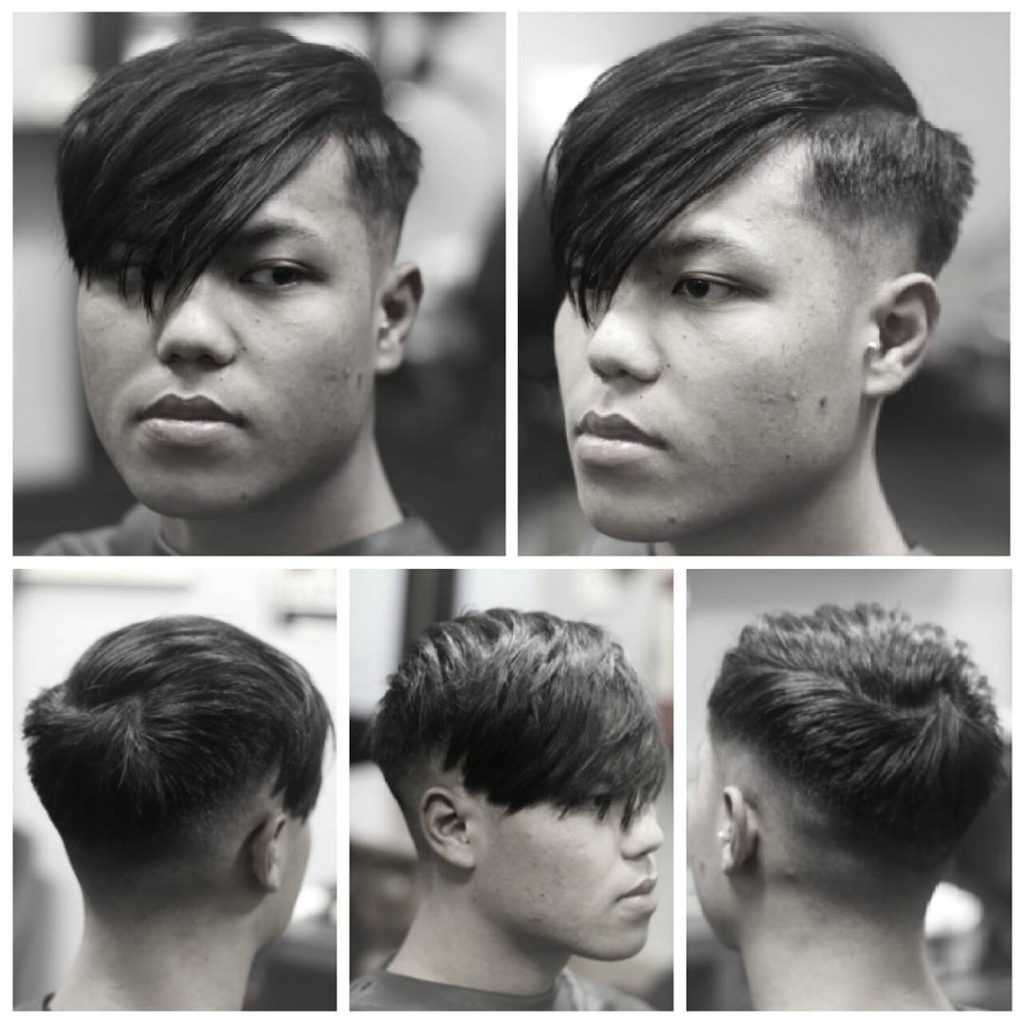 Men's hairstyles with bangs are flattering for many face shapes and especially guys with wide or round cheeks. This angled fringe breaks up a round face and looks cool. The mid fade is also the ideal for this face shape because it doesn't add any additional width.
17. Side Part + Fringe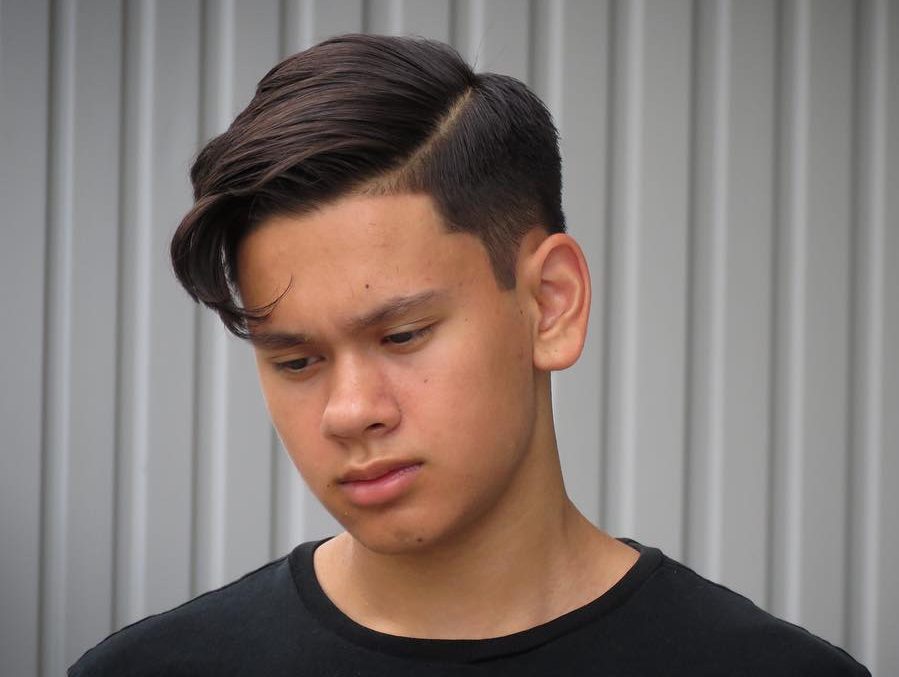 Classic side part and slick back styles are longer and looser. Styled to curl over the forehead, this style is equal parts clean cut and casual.
18. Disconnect Hairstyle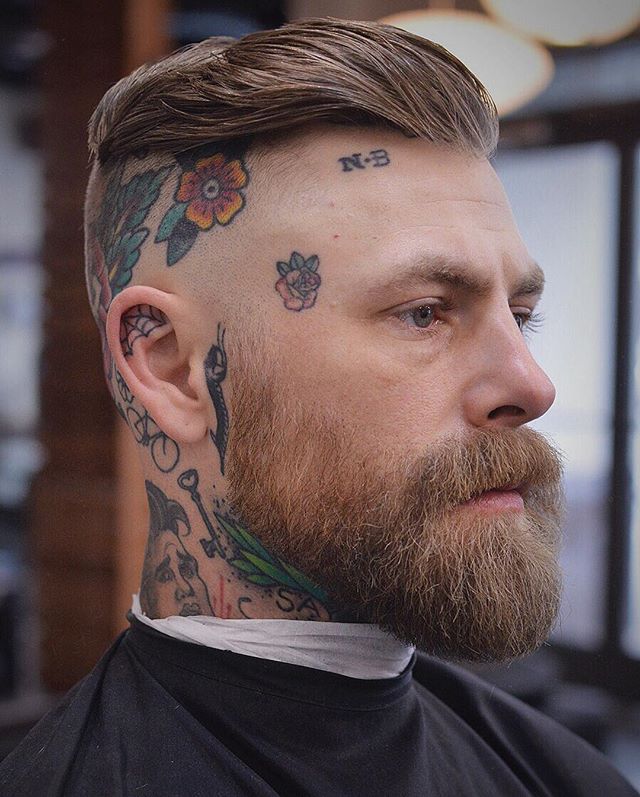 Shaved sides provide a cool contrast to a long slick back on top. The disconnect hairstyle look great with and without tattoos.
19. Textured Side Part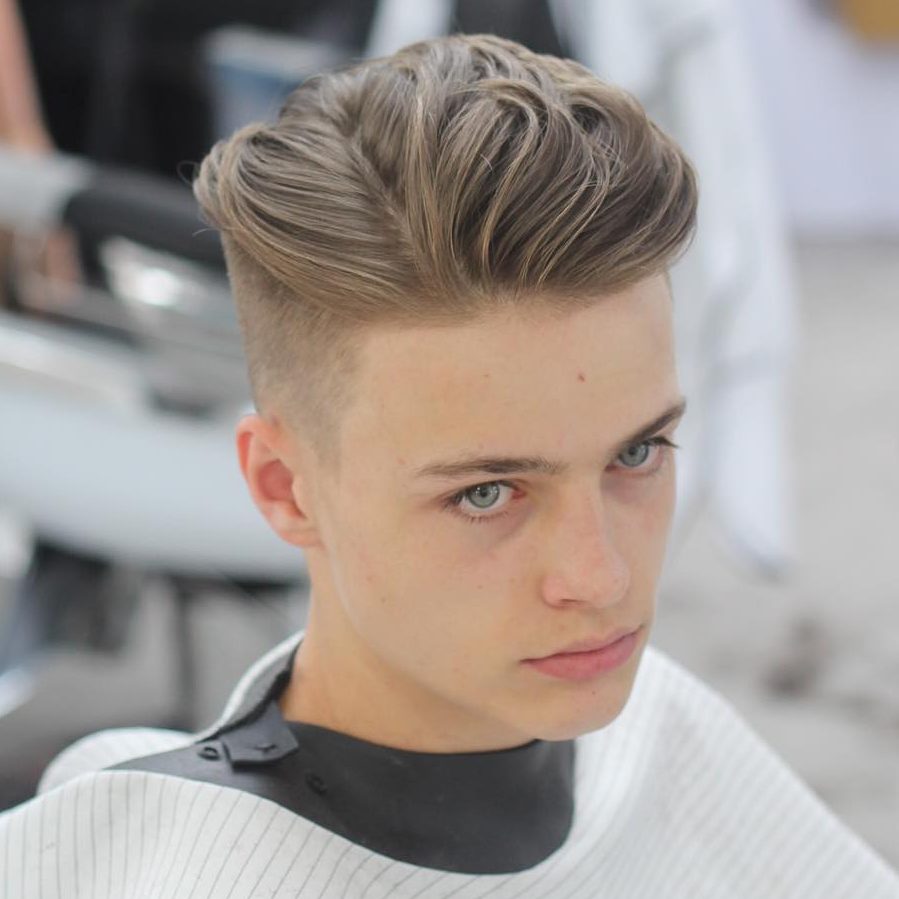 This is an excellent example of the longer, higher, textured hairstyles that are gaining popularity. The looser looks are easier to style but still have plenty of polish.