Men with long hair are no longer outliers. The man bun and hipster styles have brought men's long hair into the main stream and it has never looked better.
If you're looking to try out new hairstyles for long than shoulders hair, check out Lasse Matberg for inspiration.
The Norwegian Naval officer, Instagram sensation and modern day Viking wears his long hair in a wide range of styles. Can anyone pull these off? It's about attitude and confidence more than anything.
Now check out these hairstyles for long hair men from the man bun and beyond.
1. Man Bun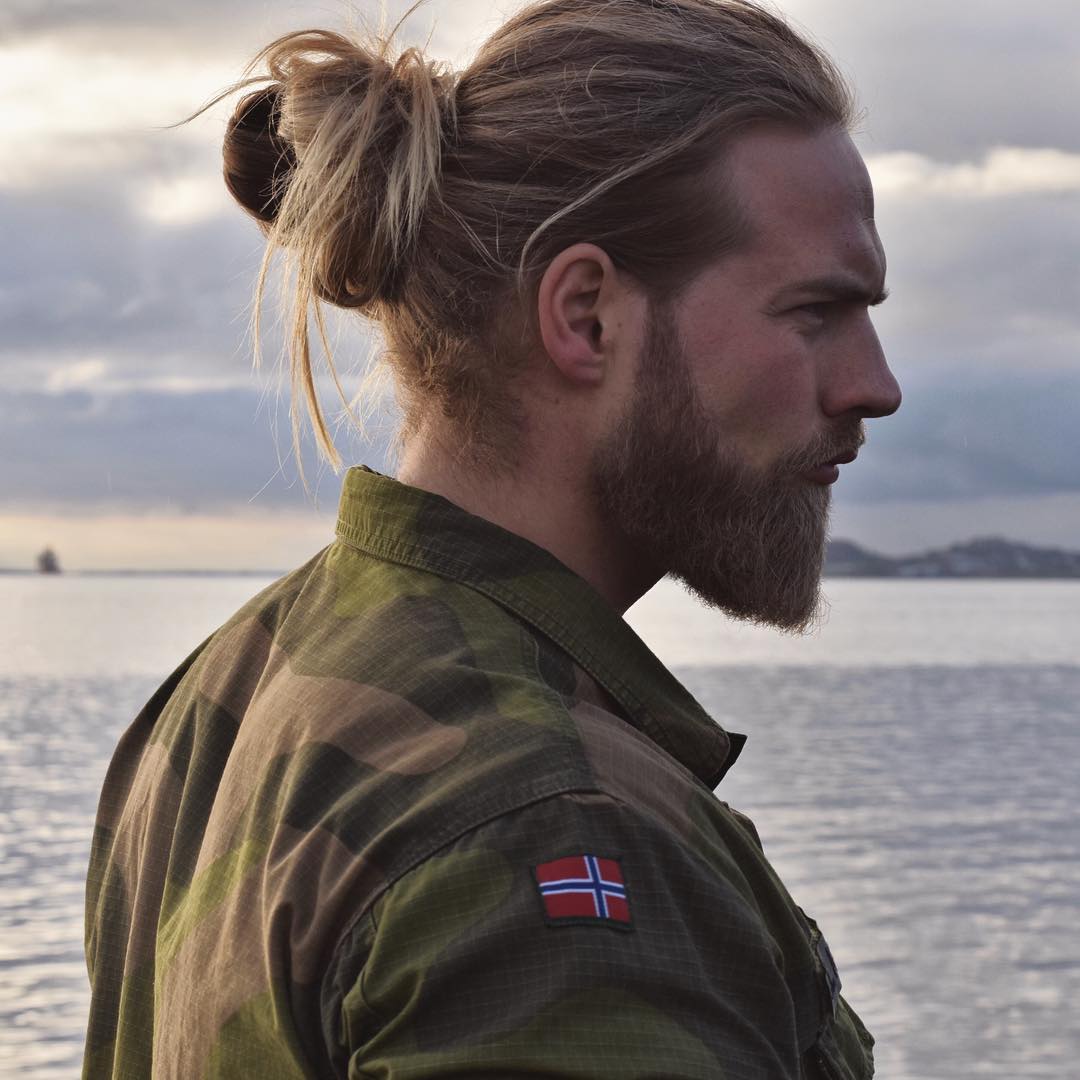 Starting with the popular man bun and beard combination, this is a popular style because it looks so good. This version is looped man bun that wraps the ends around the elastic for a polished yet messy finish.
2. Half Up Hairstyles for Men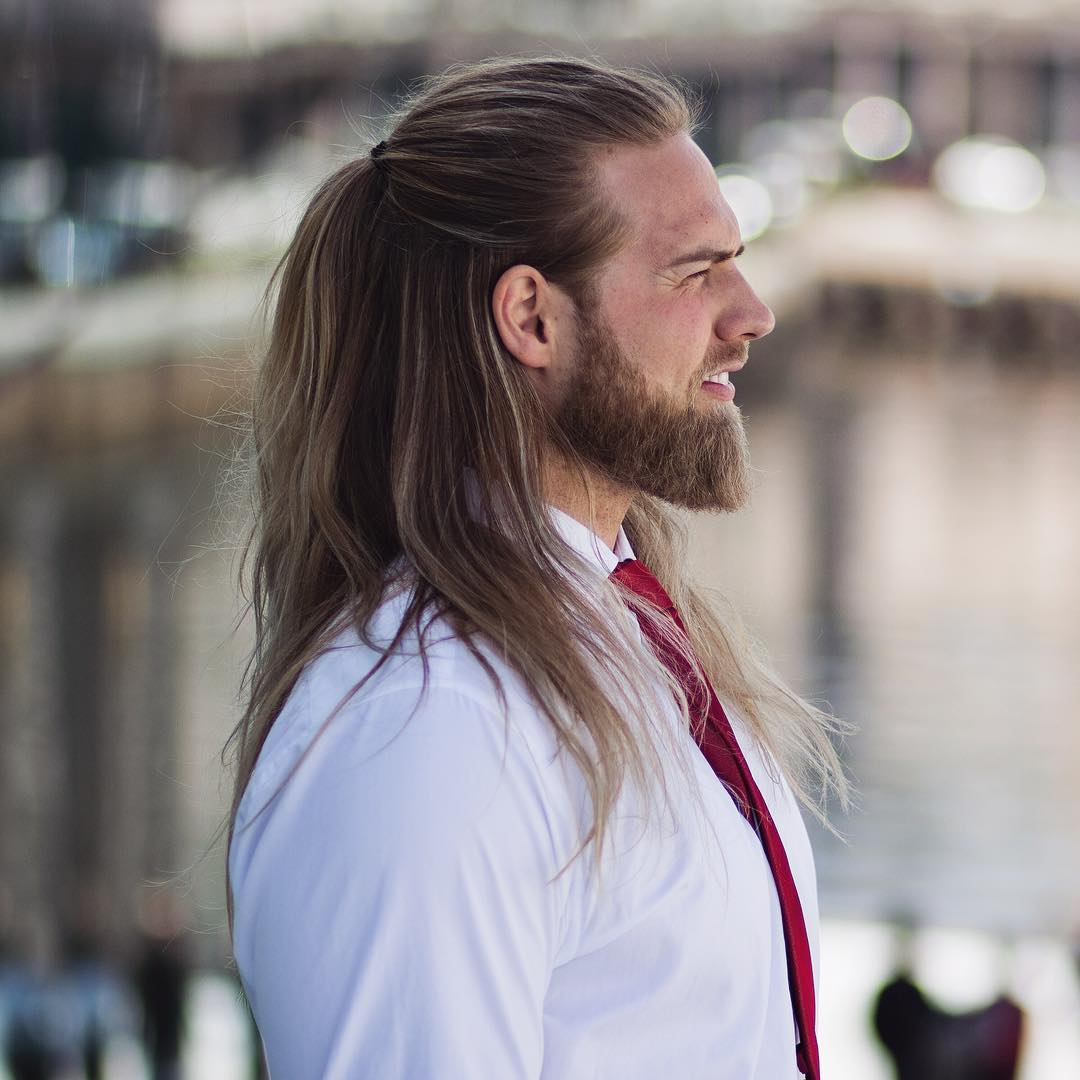 Lots of guys get this look with an undercut but the half ponytail also looks great with medium length and long hair. It is a way to get the best of both worlds – hair pulled back and flowing down.
3. Half Ponytail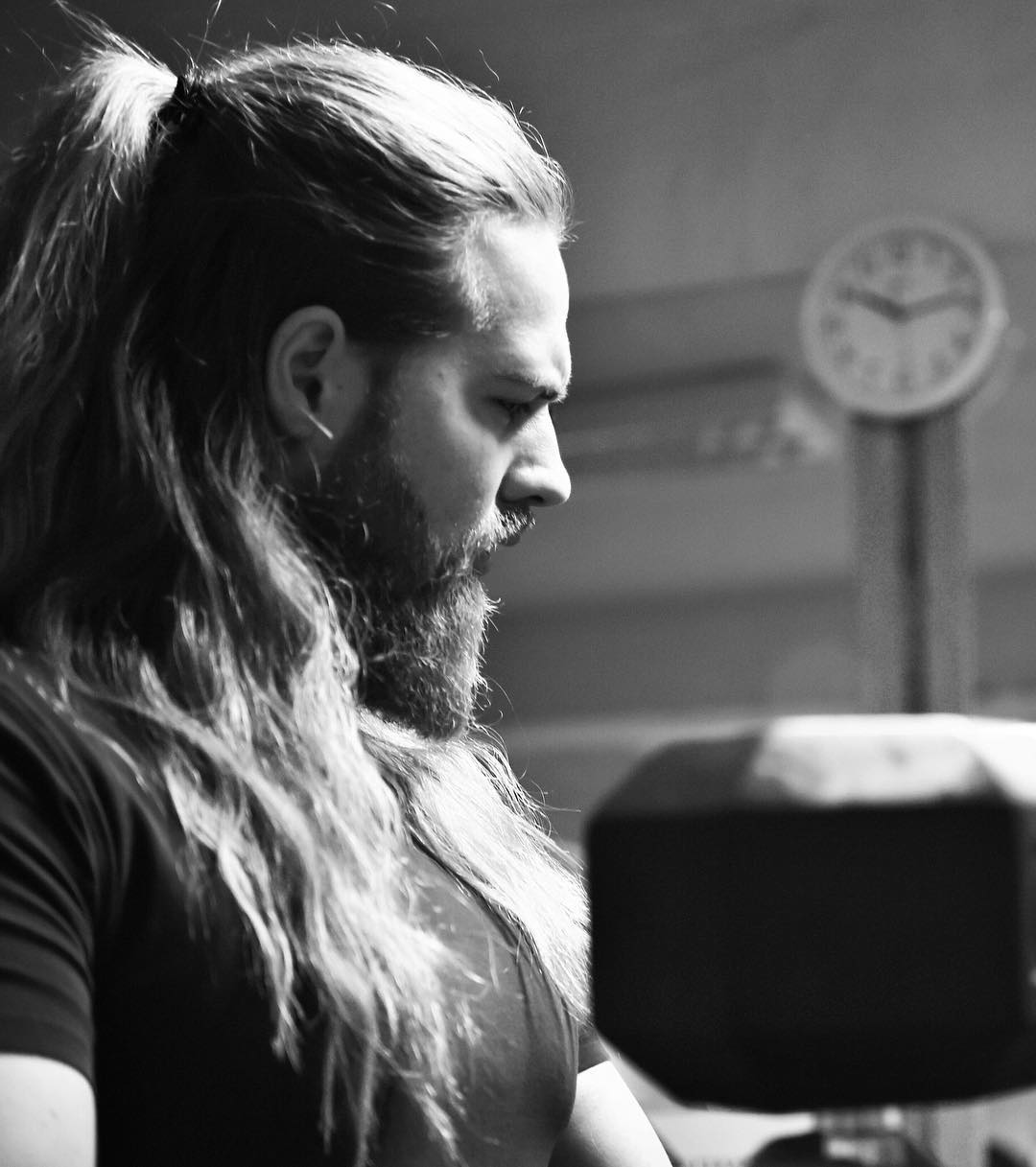 The half ponytail can be worn in a formal setting, like above, or more casually too. It's just like making a ponytail but with less hair.
4. French Braid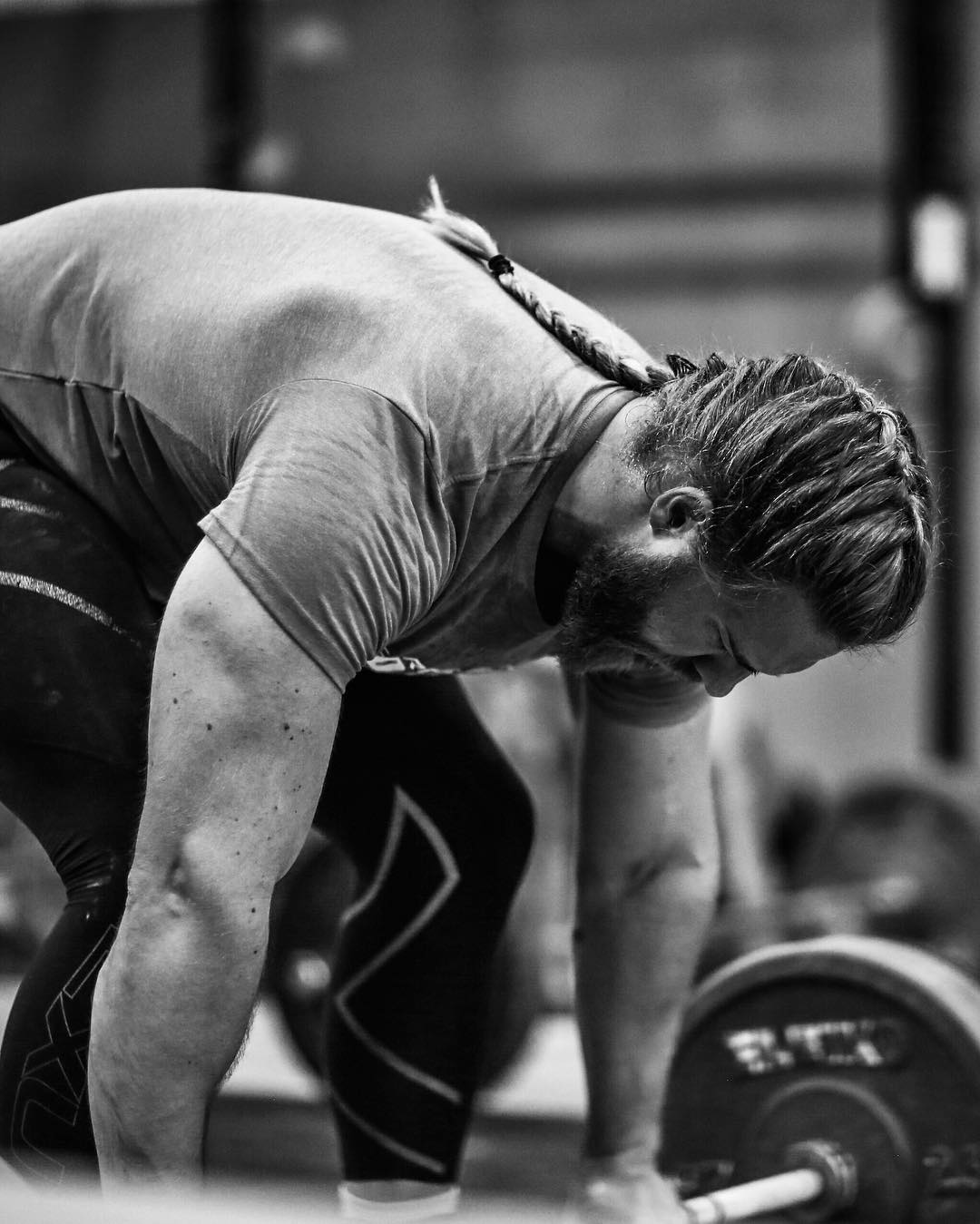 For guys with really long hair, braids are a way to pull hair back securely. You may need some help French braiding hair but it is worth it for special occasions or athletic events.
5. Inside Out Braid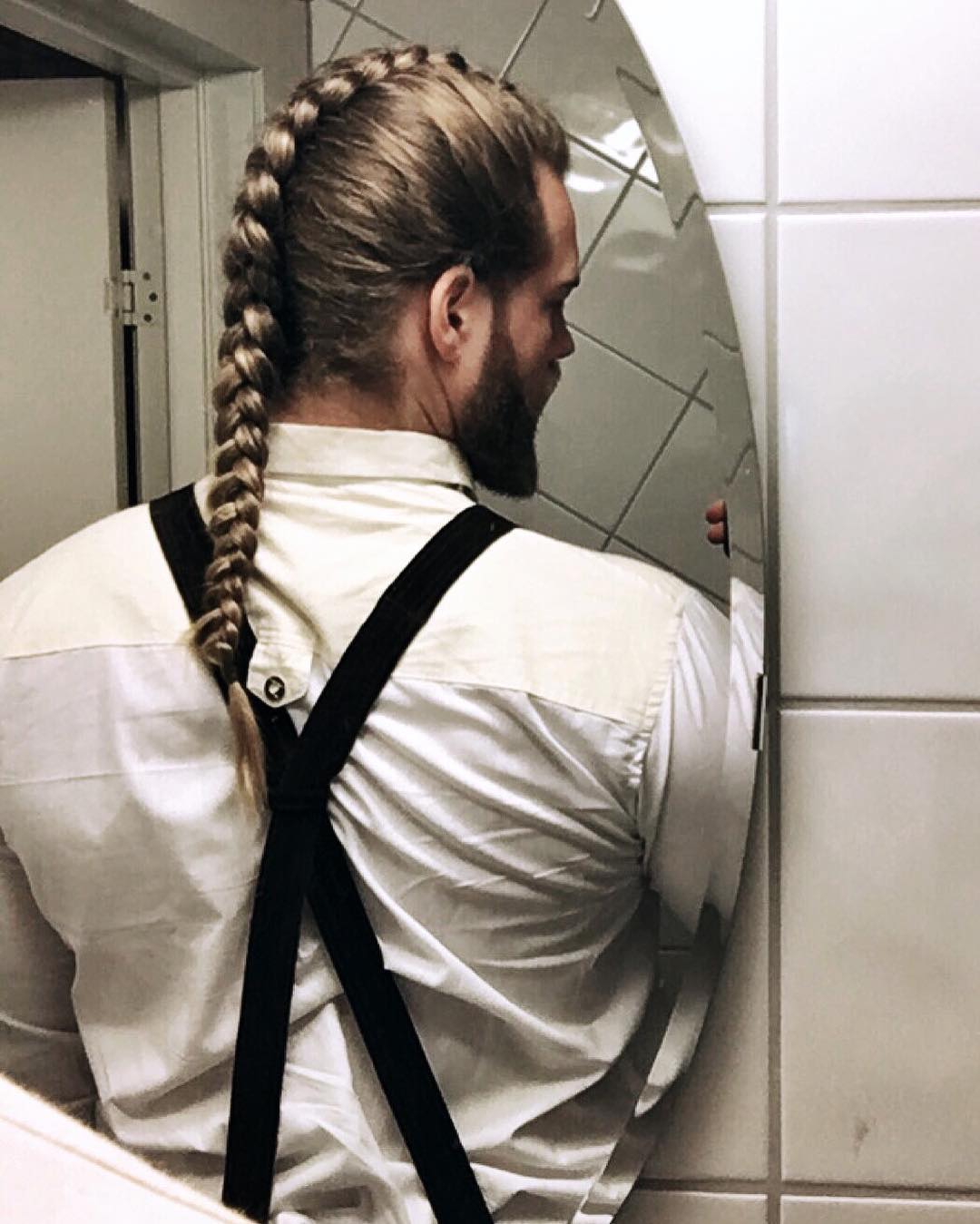 Braids for men are also cool for special occasions. This inside out braid looks like slicked back hair from the front while having major impact from the back. There are lots of types of braids so if you're getting someone to do your hair, have fun with it.
6. High Ponytail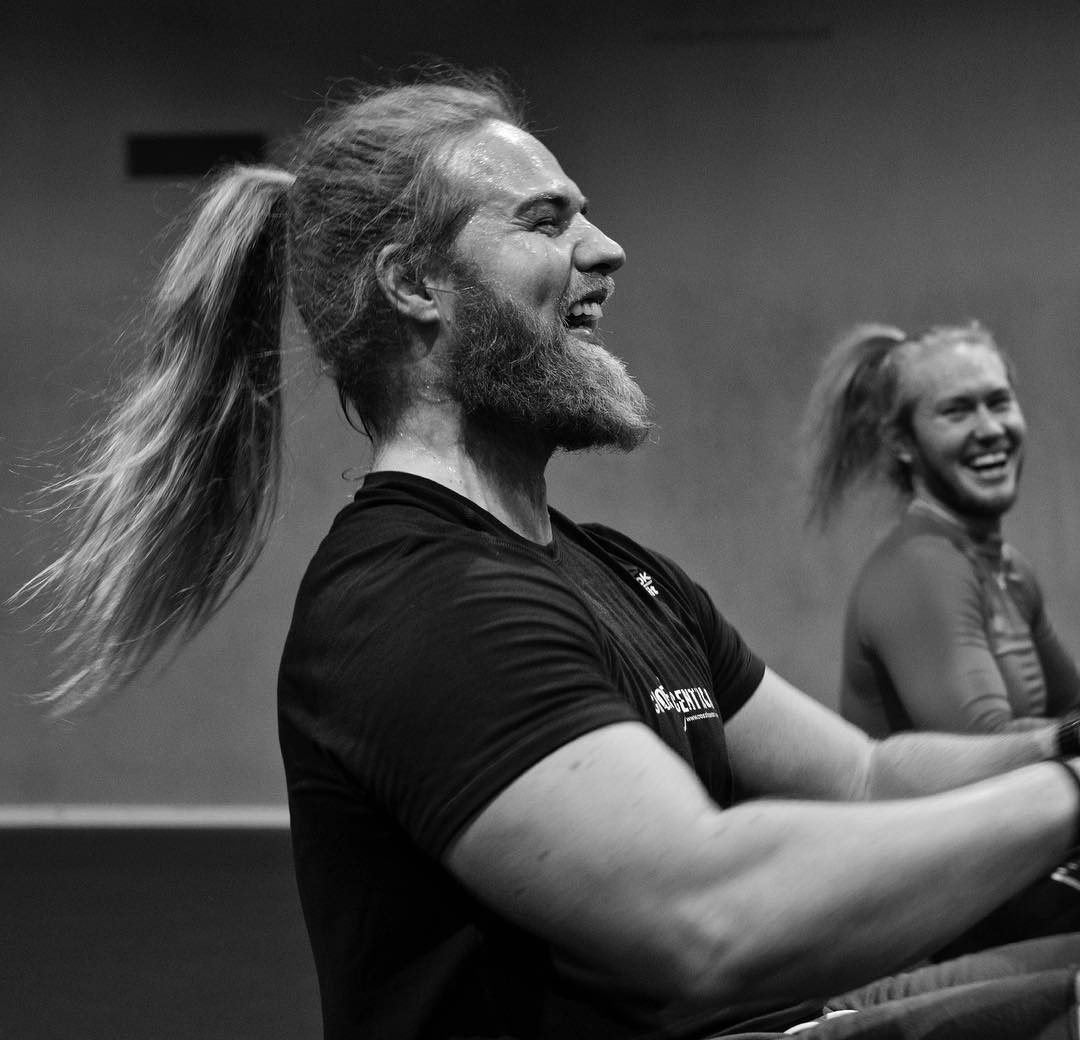 The ponytail is one of the easiest hairstyle for long hair. Instead of the classic low ponytail that many long haired men favor, this high ponytail keeps hair off the neck and looks cool.
7. Ponytail Hairstyle

Ponytails can swing around and get in the way down vigorous exercise. A man bun can fix it or this stylish men's ponytail with rubber bands all the way down. This is a post gym selfie but the look would work anywhere.
8. Hair Down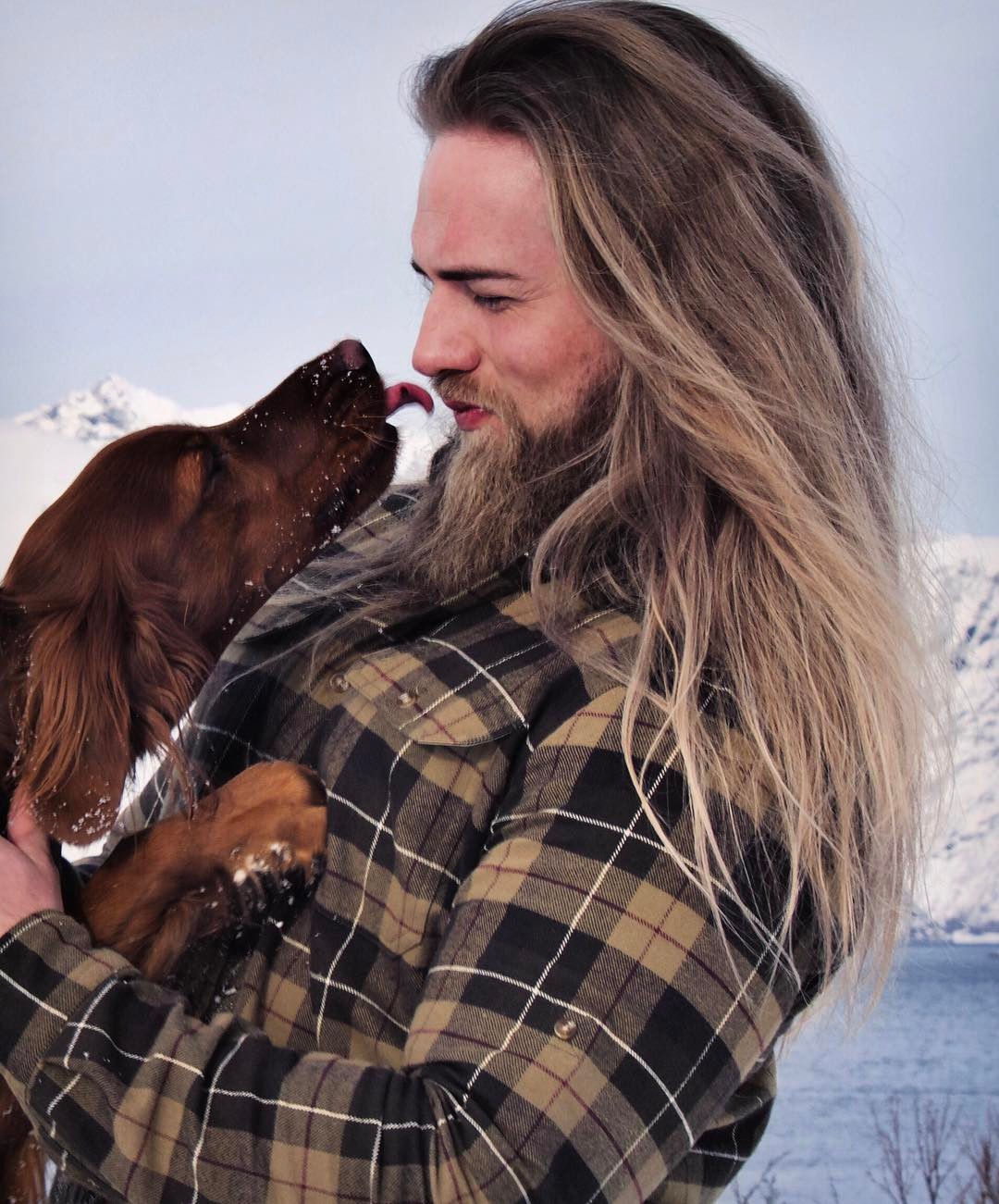 Why have long hair if you're not going to wear it down sometimes. Keep hair healthy with daily conditioning and fight frizz with a leave-in conditioner or smoothing product. Then all you have do it let hair air dry and brush it.
All Images: Lasse Løkken Matberg