High Fade + Longer Hair On Top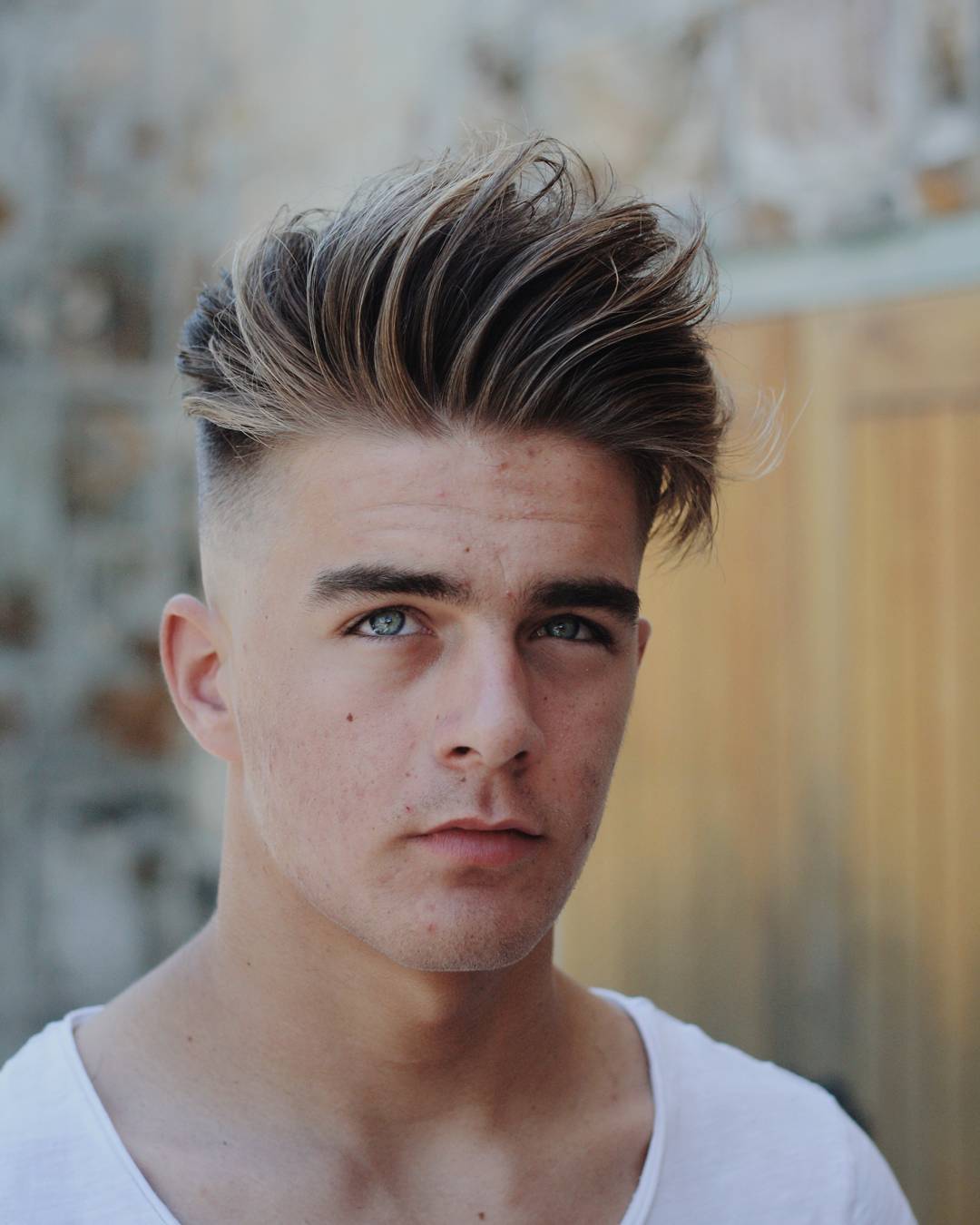 This is a great haircut for guys that have thicker hair. Grow it out on top and in the fringe and pair it with a nice clean mid to high fade.
Cool Spiky Mohawk + Bald Fade + Disconnected Beard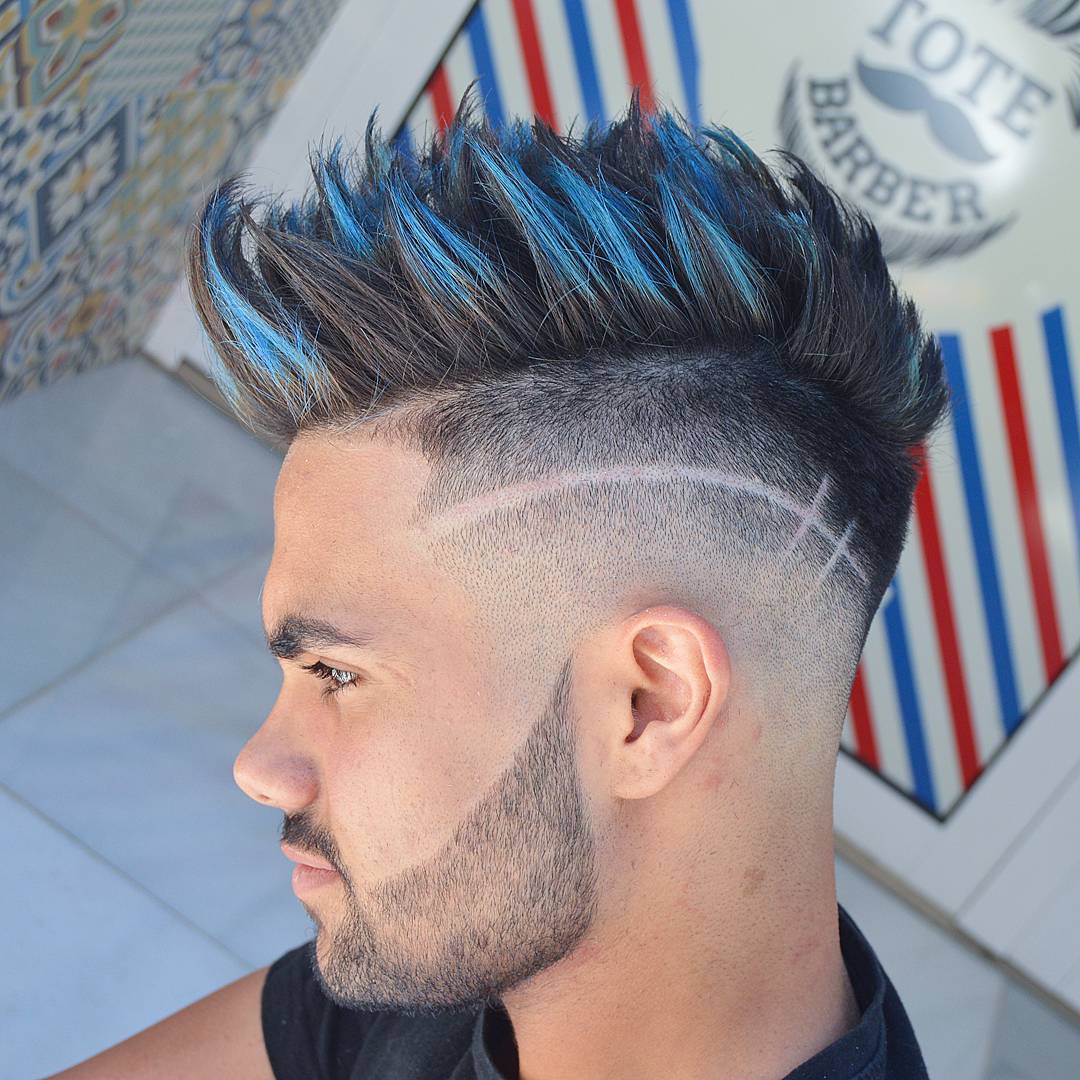 By tote_barber
What a killer haircut. Looks fantastic! A heavily textured mohawk on top, high fade and cool hair design on the sides.