The slick back is the hottest men's hairstyle trend this year. It's a cool look that can be styled anywhere on the spectrum from casual to formal or vintage to modern. Even better, it's a style that works for all hair types. It's all about the haircut. With a long on top, short sides and back cut, it's one of the best men's hairstyles for fine hair. Here's how to get the look.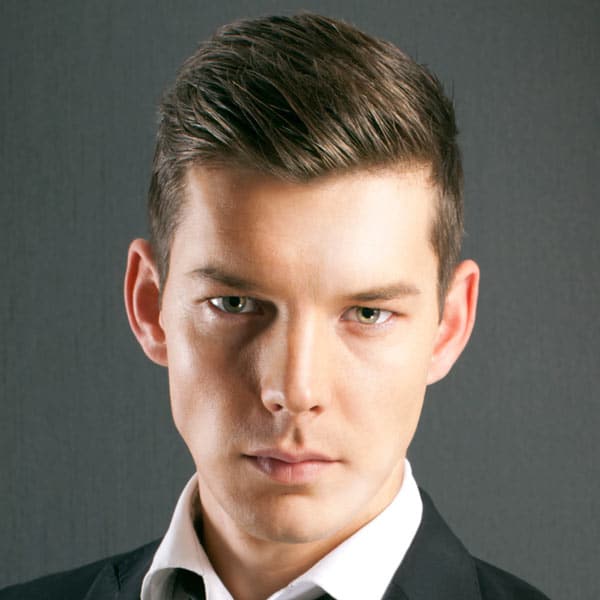 Slicked back hair is all about gaining volume. Getting the look for fine hair starts with long enough hair. Product and styling do the rest. Blasting hair with a blow dryer creates a strong foundation for tall hairstyles. Sometimes, a combination of products can work better than one. A gel base means less product overall is necessary.
Try working Imperial Barber Gel Pomade through damp locks before blowdrying hair. Use a brush to work hair into the general shape that you want. Then gently work a touch of Imperial Barber Fiber Pomade through hair and finish with a comb. The gel gives the style lift while the fiber provides hold.
The end result is a polished look that stays in place and thicker looking hair. Try this styling technique for other hairstyles too. It's the best way to get those thick hair styles for fine hair.