Looking for a sophisticated but short haircut with military precision? Look no further than the men's Ivy League haircut.
It's a crew cut with enough length on top to add a side part. Hair can be as short as half an inch and up to two inches long at the forehead. Hair towards the back is even shorter. The sides and back are faded.
This military haircut is also a great choice for civilians. It's stylish, work appropriate, and easy to wear. All in all, it's a great short haircut for busy and active guys who want to look good doing everything they do.
The side part adds definition to short hair and a flattering asymmetry. The shortness of the cut focuses attention on the face, so it especially suits men with strong cheekbones or a prominent jawline. However, add a little more volume on the top and this cut can also work for rounder faces too.
Here are a few real life examples of the Ivy League haircut.
1. High Fade + Hard Part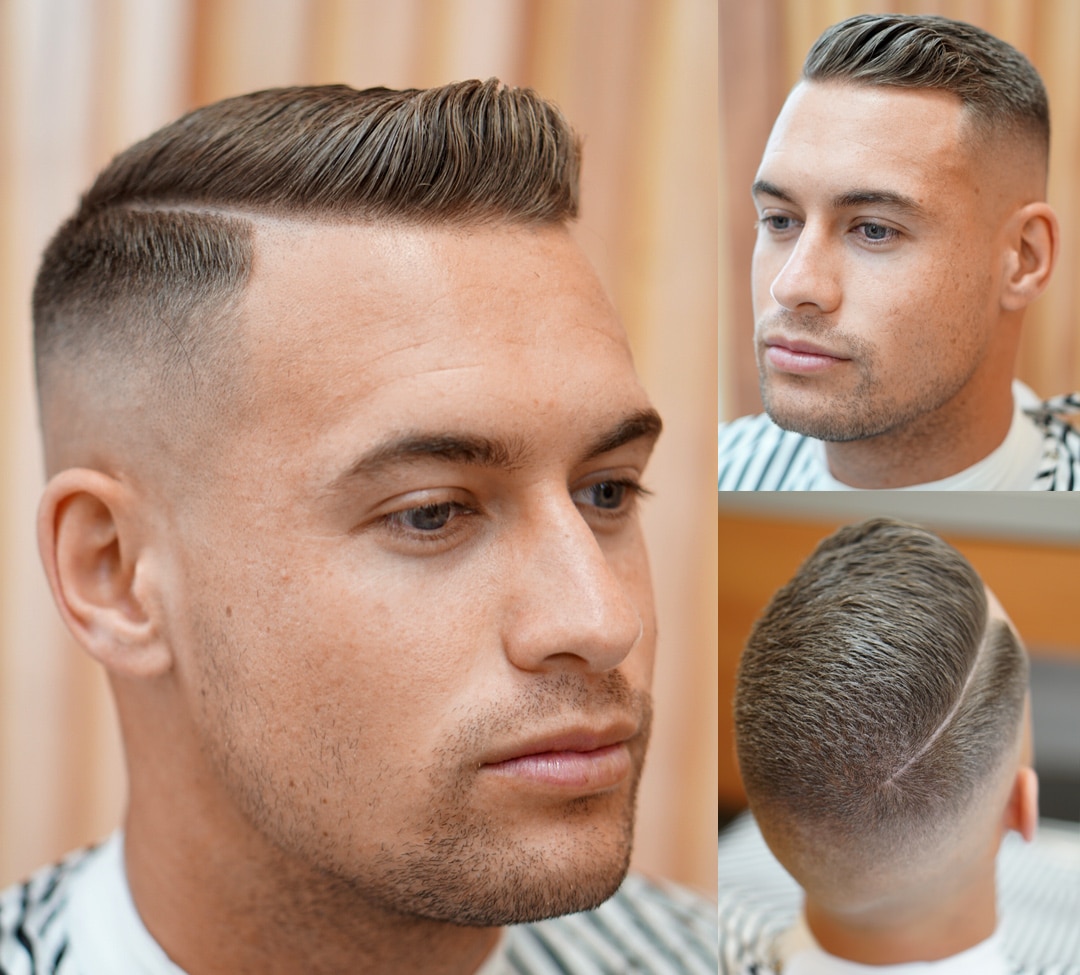 A medium-high fade leaves enough hair to create a shaved part. With a defined part, this cut couldn't be easier to style. Work a touch of pomade through hair for hold and a hint of shine.
2. Ultra Short Ivy League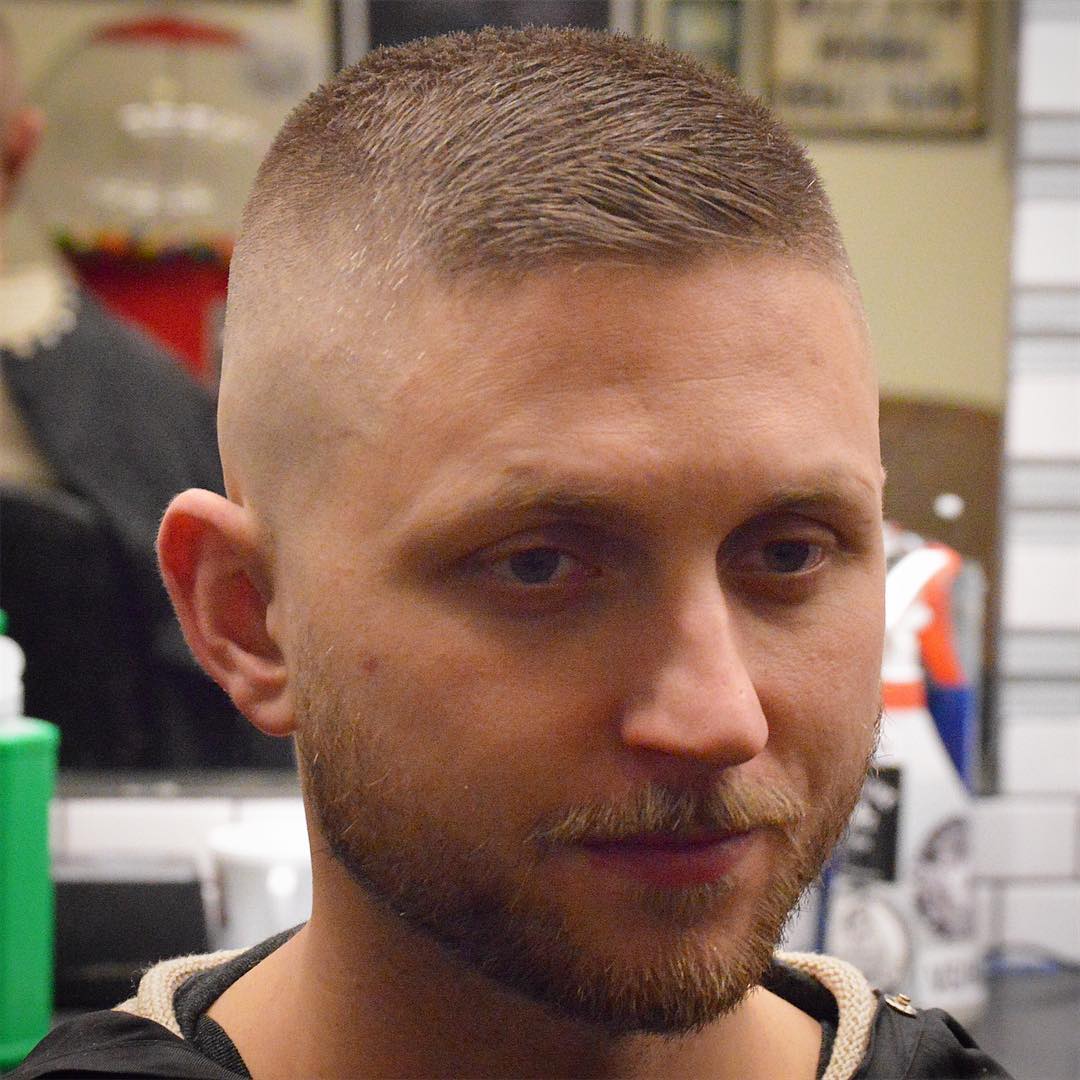 With a fade all the way up to the top of the head, this is almost a high and tight or even ultra short comb over fade. Hair is still long enough to side part so it could still be considered an Ivy League. Adding a shaved part is possible too.
3. Before and After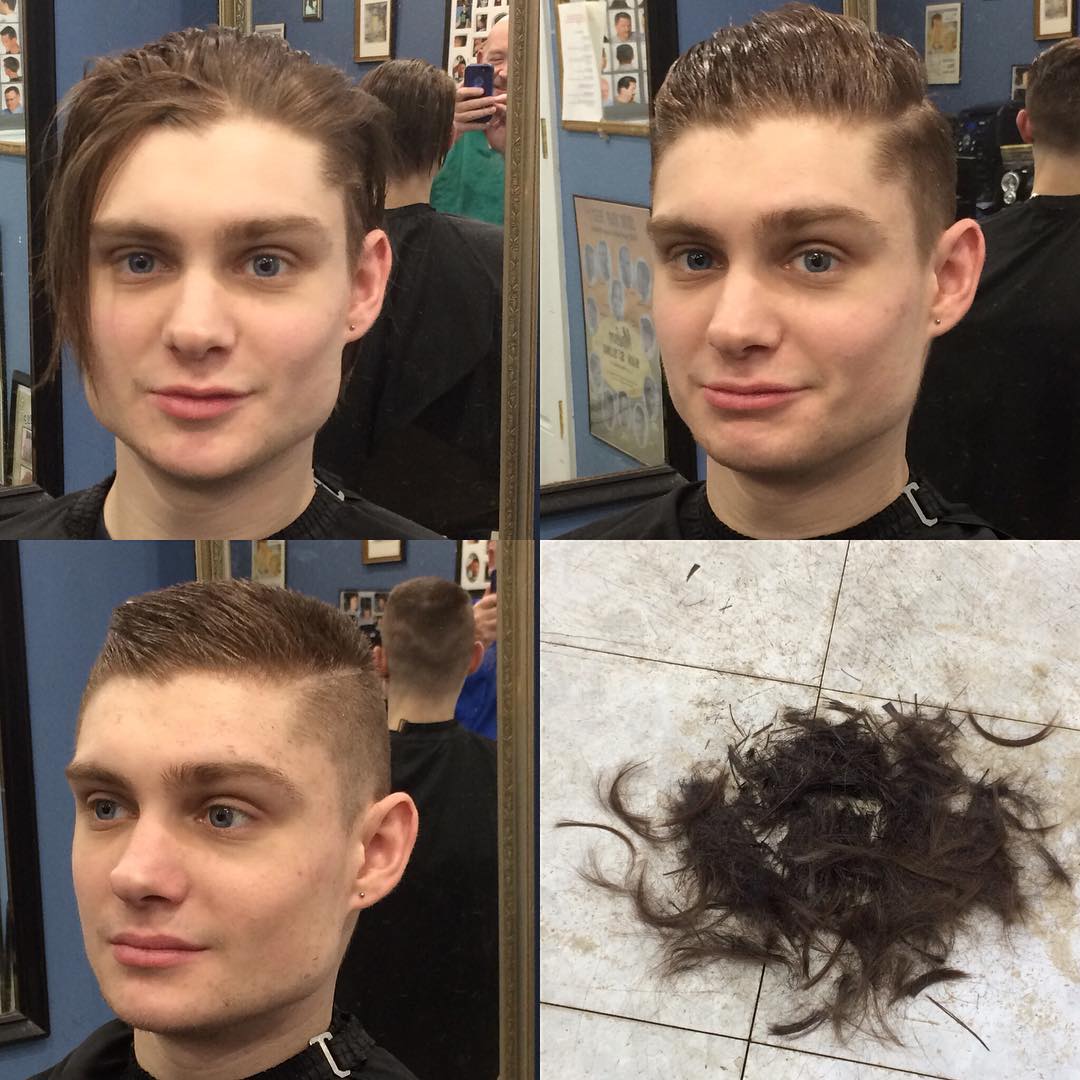 Just like tailored clothing can transform the body, a haircut can transform the face. There are three different looks here: the original long hair, short sides haircut worn loose. Next, hair is slicked back on the diagonal. The last cut is the shortest with a buzz all around, a thin shaved part, and short hair on top slicked over to the side. The different hair lengths and styles make different statements and create vastly different impressions.