Juxtaposition is at the core of fashion's most interesting moments. Contrasting unexpected textures, patterns, and silhouettes separate the sartorial amateur from the experienced. The same effect works for hair. The sharp edge of a line up stands out against a blurry fade or clean cut sideburn enhances the impact of a full beard. Another powerful combination is the distinction between a short undercut and long hair.
It is essentially a mohawk haircut but with more hair on top. How high the undercut is shaved can vary but for the most part, hair is cut short up to the corners of the forehead. This long men's haircut can also be paired with a hard part.
For styling, the cut is most dramatic with hair worn over to one side. This is true for straight as well as wavy and curly hair. Use a blow dryer to train hair in the direction of your choice and finish with a some product for all day hold. Other styling options include slicking hair back, half ponytail, or man bun.
Check out these pictures of 5 ways to pair men's long hair with an undercut to see how it's done.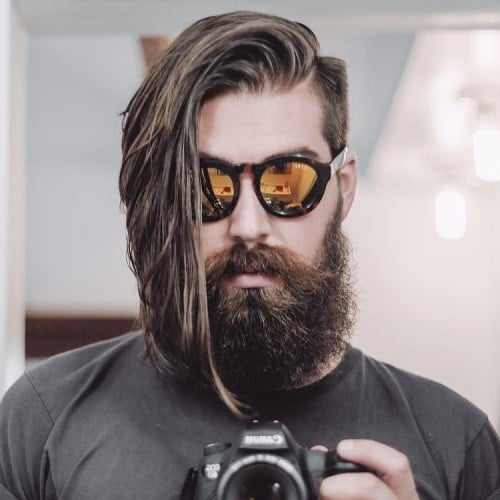 An undercut can be one length all over or fade from short hair to shorter or all the way down to the skin. Keep hair extra short at the top to keep it from sticking up or long enough for product to weight it down.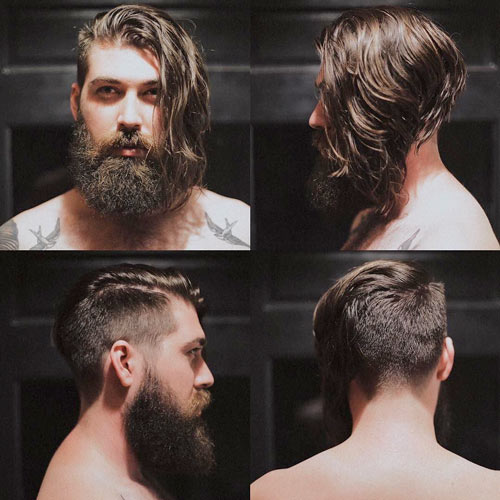 Here is the undercut with long hair for men from every angle. This angled cut is longest at the front and only a few inches long at the back for the look of long hair with easier styling.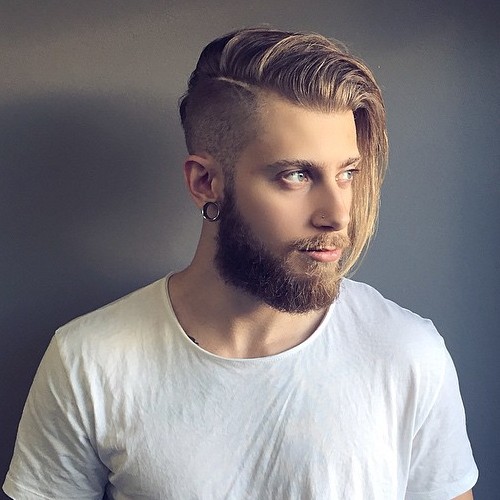 This haircut has it all – long hair on top, a thin shaved part, and expert faded that finishes in a groomed beard. It doesn't get much better than this.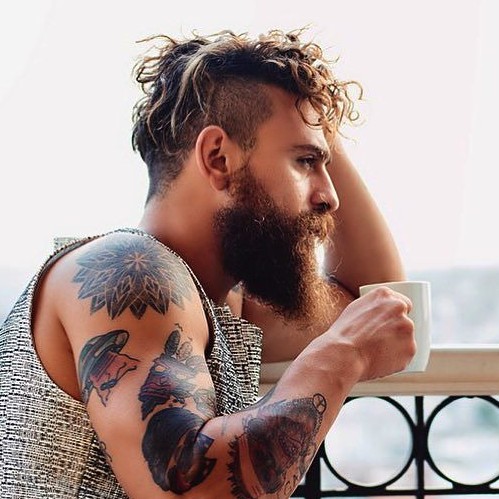 The undercut is a great choice for guys with wavy and curly hair, especially with longer locks. Close cut sides make bedhead look great as well as more groomed styles.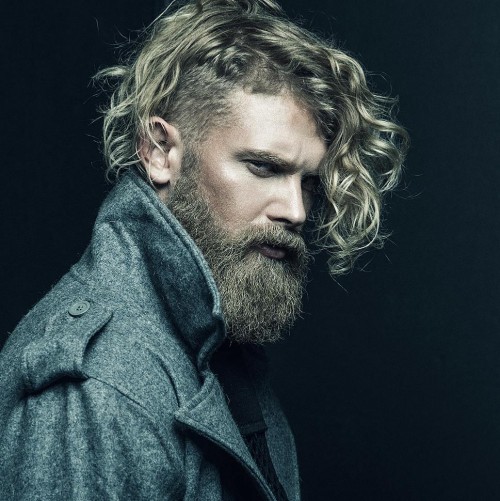 One of our favorite male models with long hair, here is Josh Maria John with hair worn naturally curly. The texture adds to the wildness and boldness of the look plus cuts down on styling. For all guys with long hair, especially curly types, conditioner is essential for healthy and manageable hair.