Sometimes that not too short, not too long haircut is just right. Men's medium haircuts are longer than 3 inches at the top and end below the chin at the bottom.
There are so many types of medium length haircuts. Classic styles are scissor cut and keep hair length around the sides and back but neat. Modern styles tend to be longer on top with short sides and back. For guys wanting a low maintenance look, sides can be short, faded, or undercut.
The latest men's hair trends are longer and looser. There are mullets, flow styles, and mohawks or spiky styles.
Check out these pictures of men's medium haircuts. You can't have a cut without a style so these looks are divided up into the styles that they can make.
1. Men's Medium Haircuts + Hairstyles
Some of the most popular medium men's hairstyles are versions of the slick back, pompadour, or quiff, there are plenty of other cuts at this length.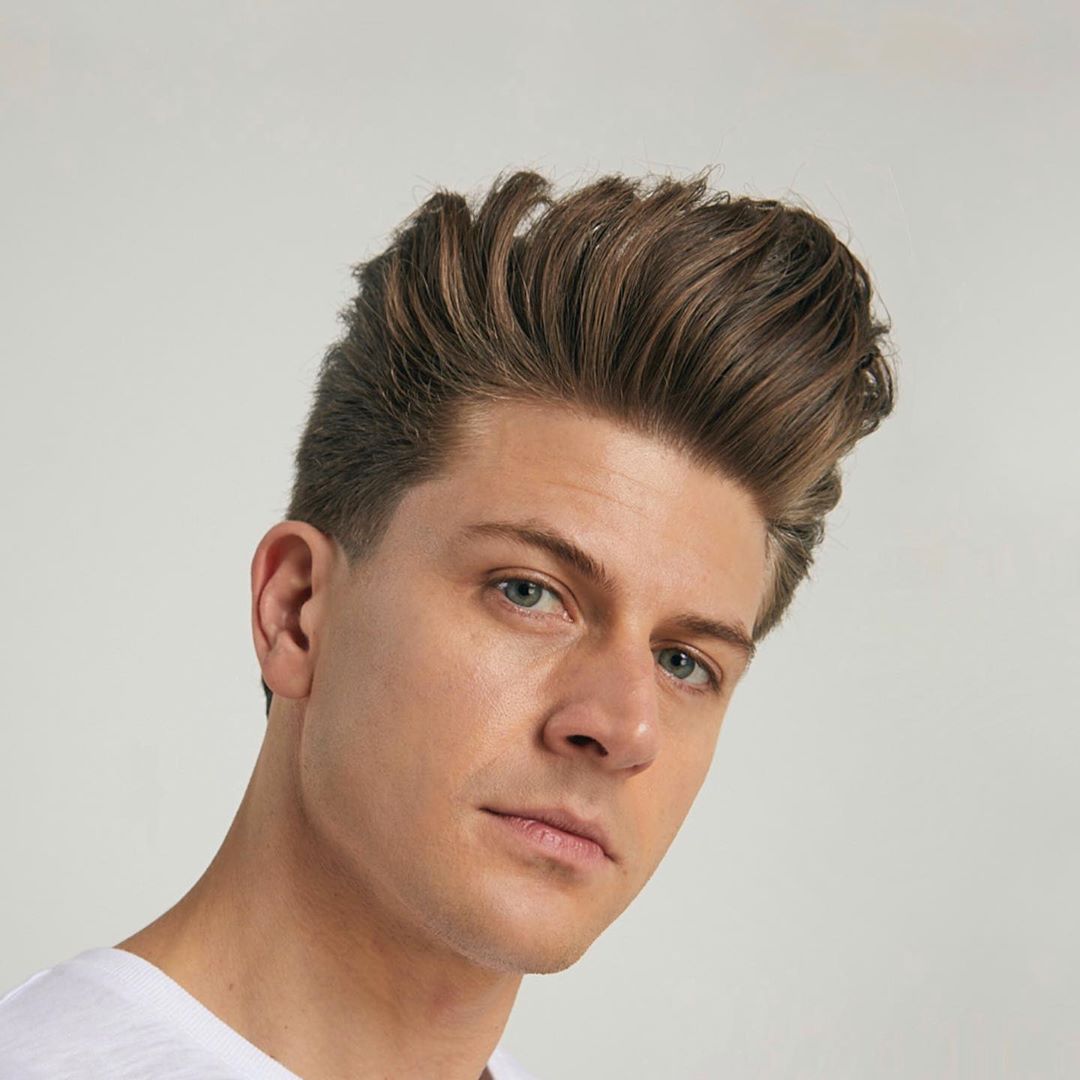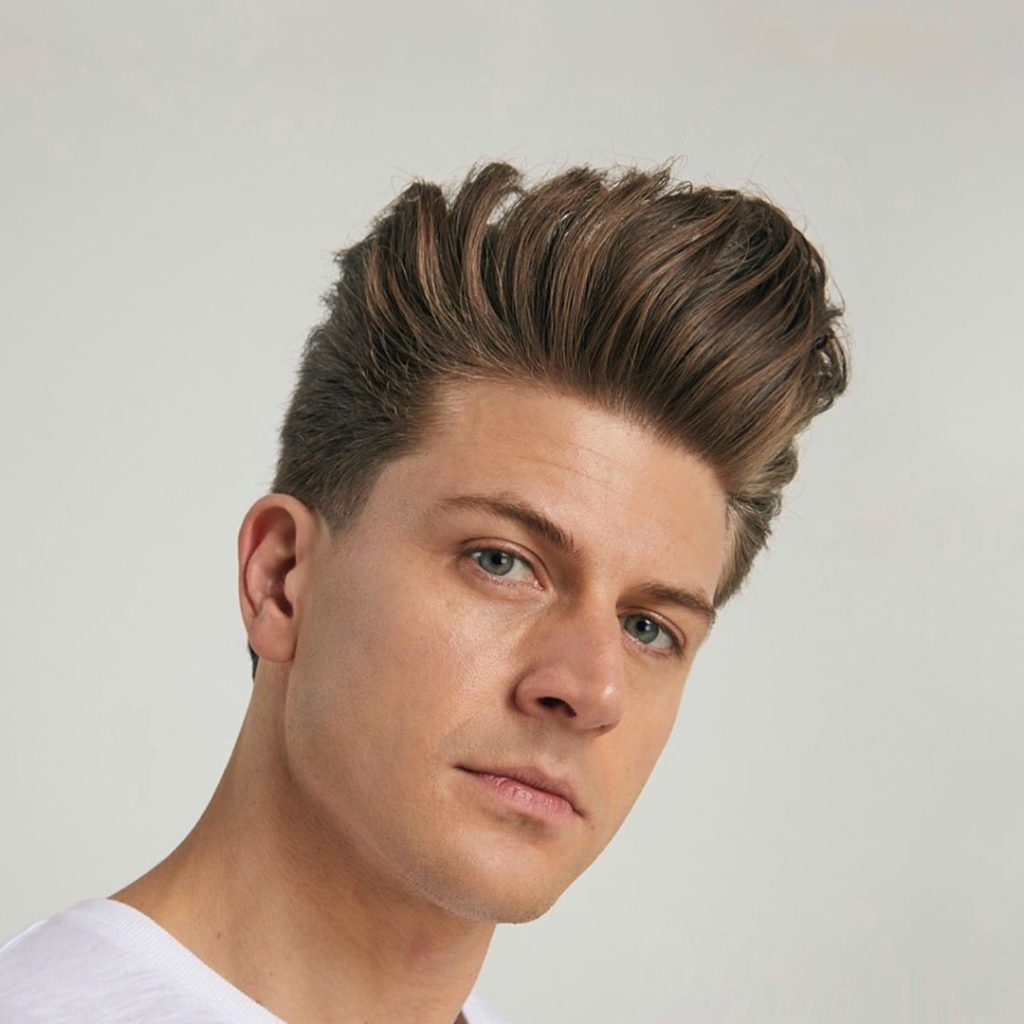 The pompadour is a classic men's look that keeps getting updated. The current style is a matte product and some texture.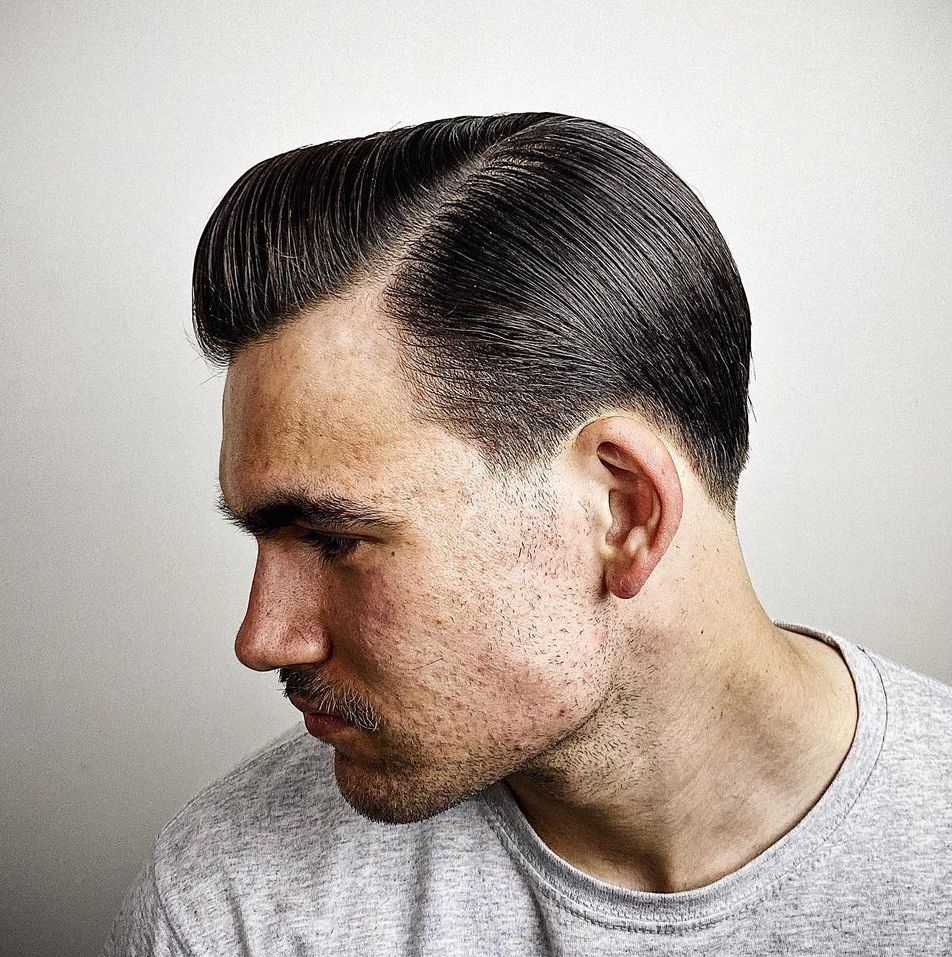 Side part hairstyles or comb overs are another easy-to-style option. And of course, there are many ways to create a unique slicked back style by adding texture, a part, or changing direction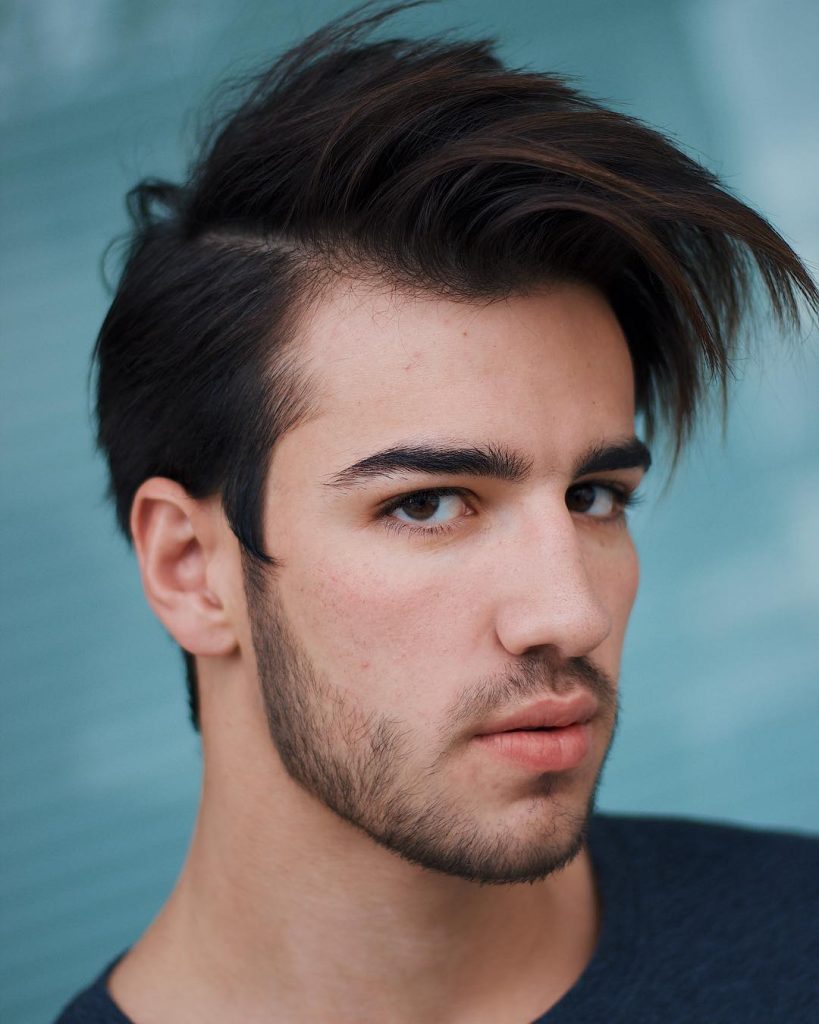 The crop haircut brought back fringe in a big way. Bangs are also cool right now with 90s styles like curtains.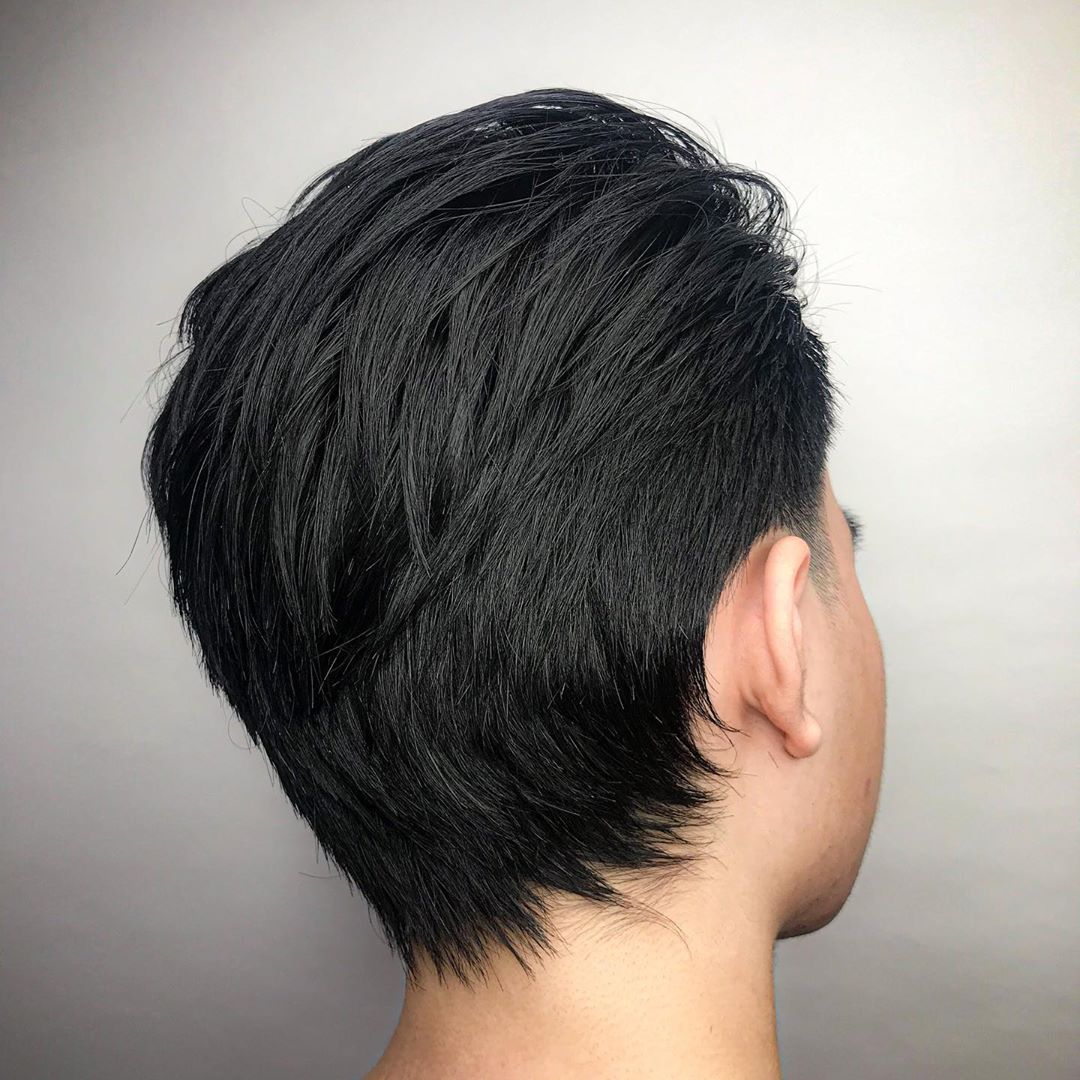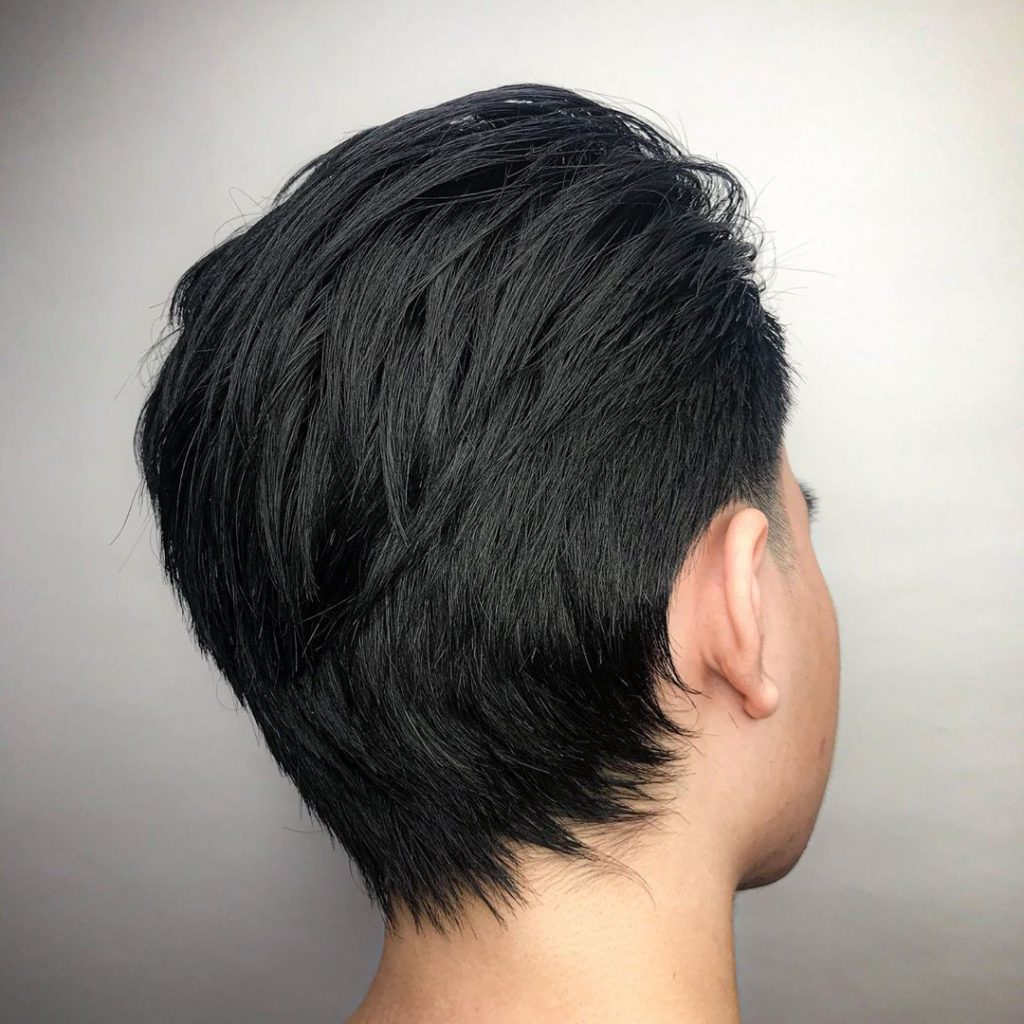 Flow is a cut as well as a style. Layering gives this medium cut a flattering shape and plenty of movement.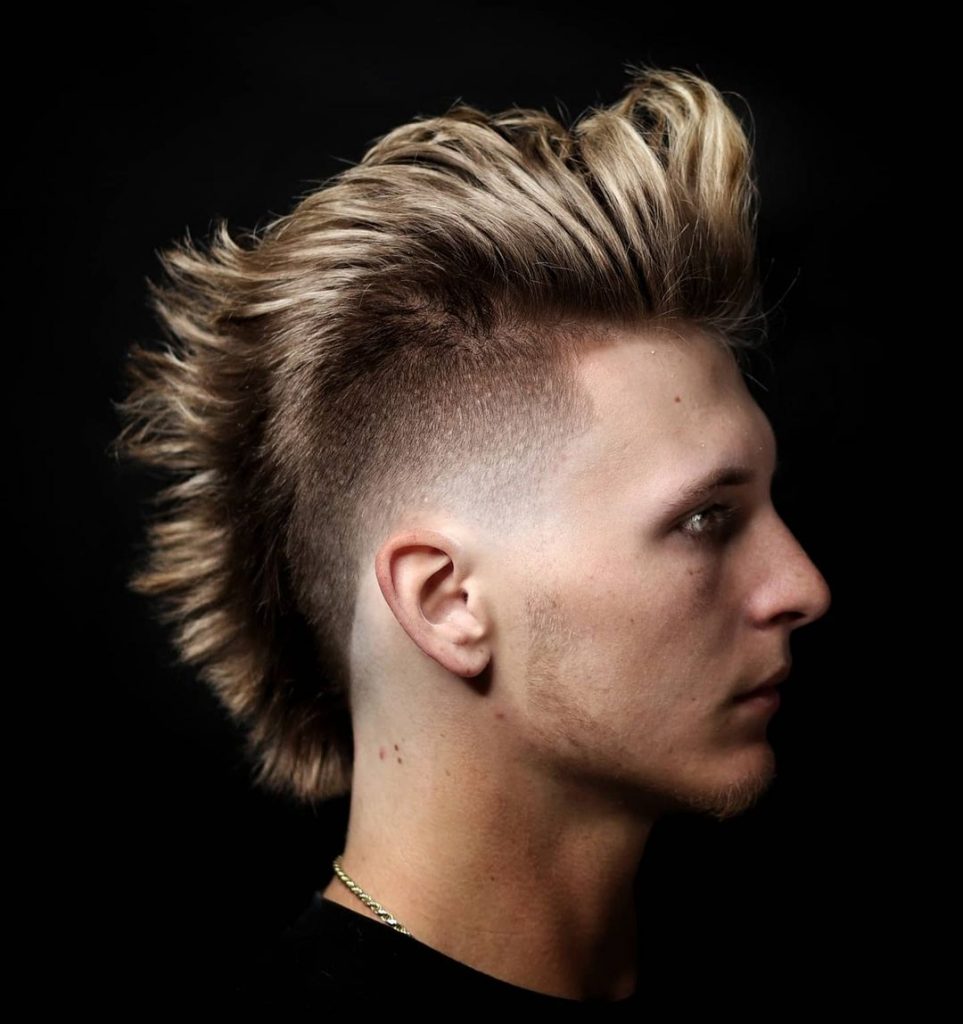 Longer hair means more vertical. Pull that medium hair up into a mohawk, faux hawk, or spikes.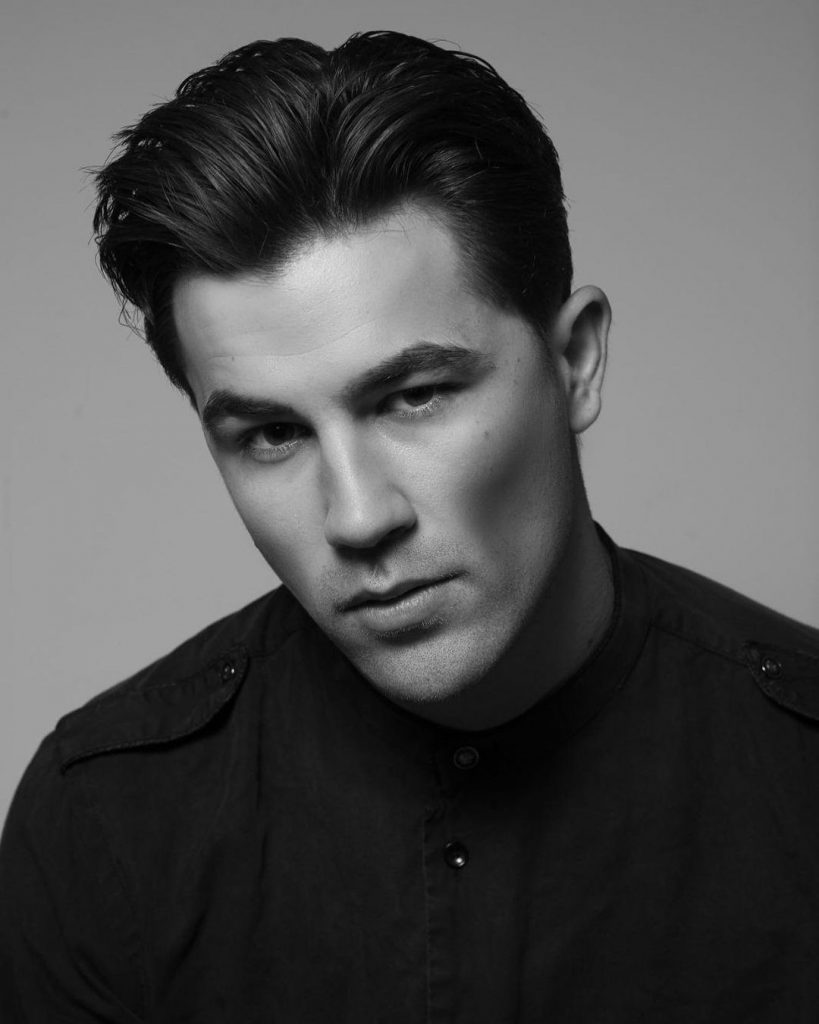 Of course one haircut can be styled more than one way. Here's a modern look.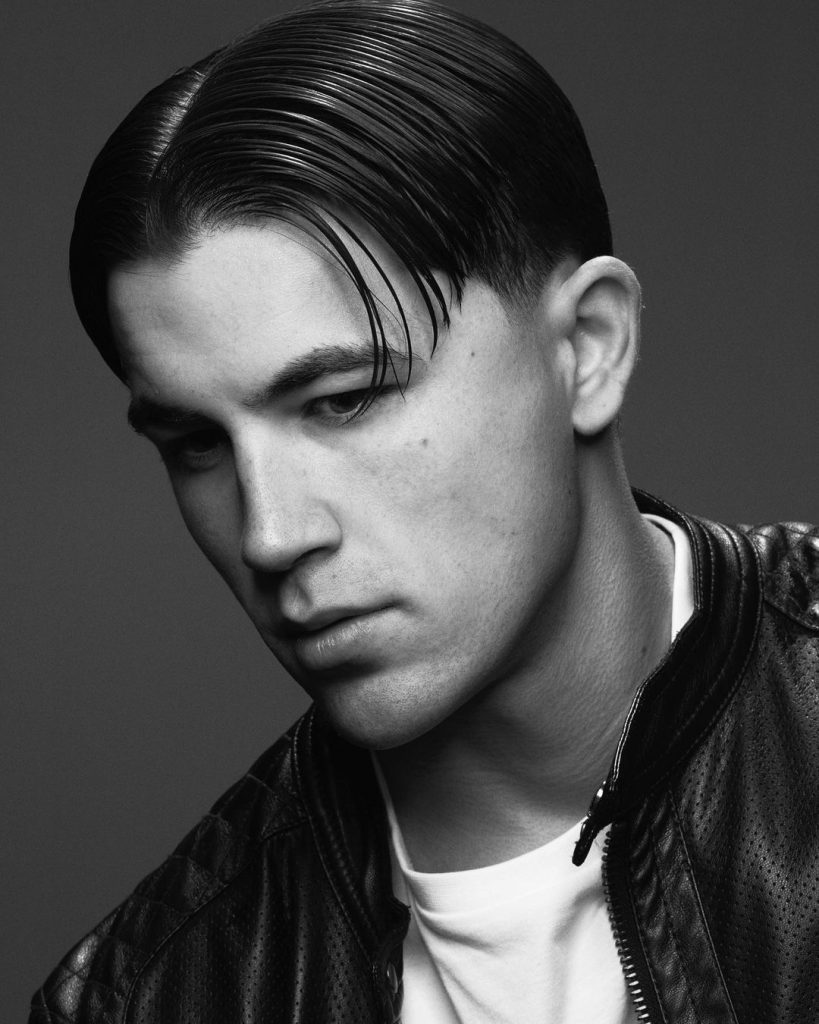 And the same cut with a off-center part syled into hair curtains.
2. Flow Cuts + Styles
Longer, looser cuts with some flow were on trend before guys all over the world had to grow hair out. Keep that length, just clean it up with one of these flow haircuts.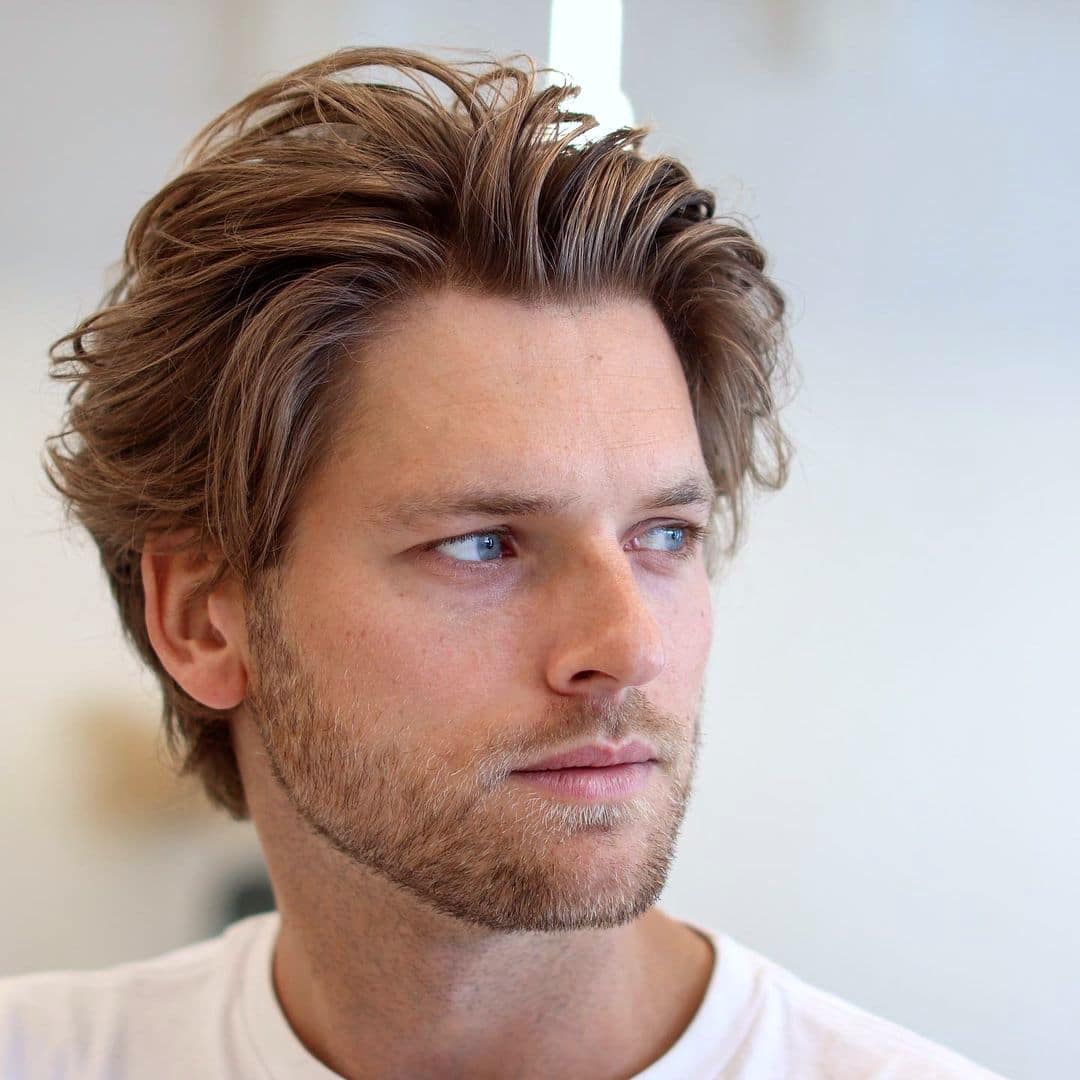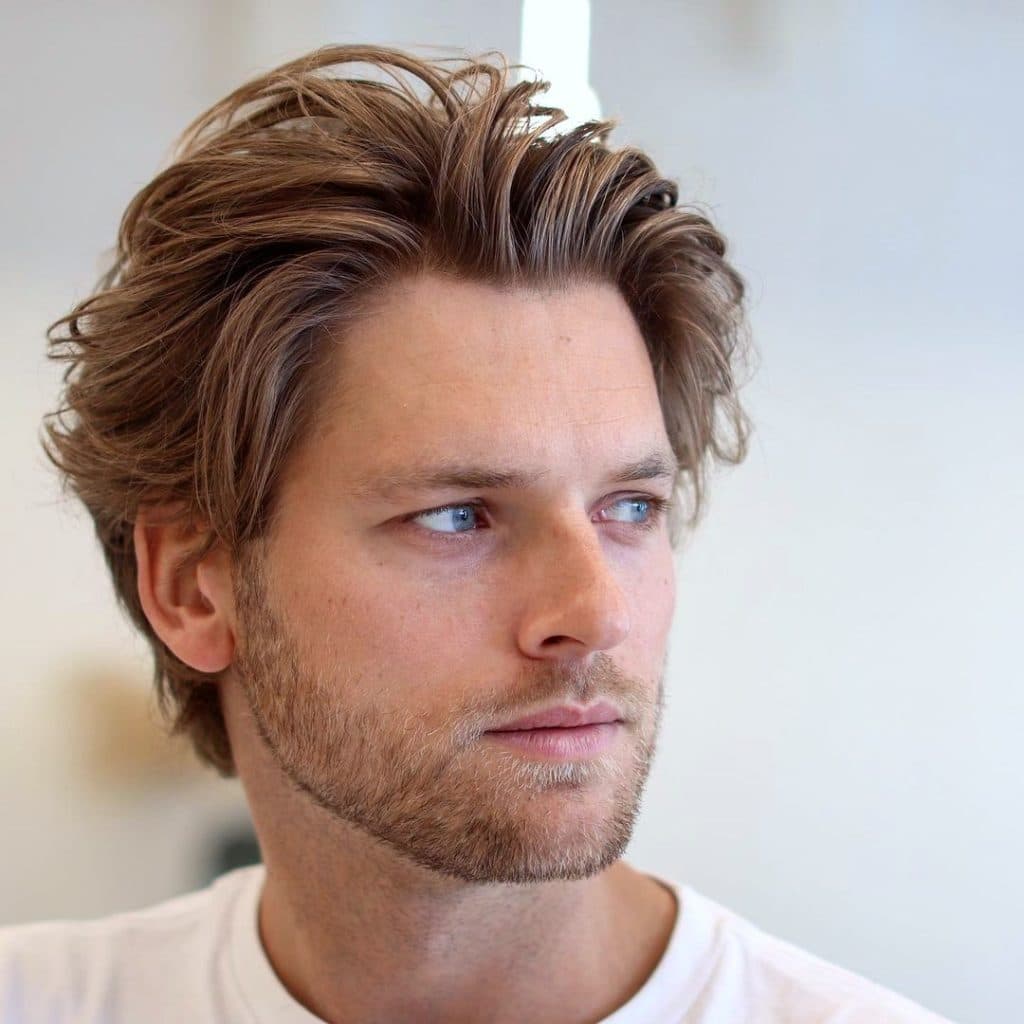 This cool cut has some layering for a flattering shape. To get this look, work a medium hold texturizing product through hair and style it with fingers. The look will only get better as you run fingers through hair throughout the day.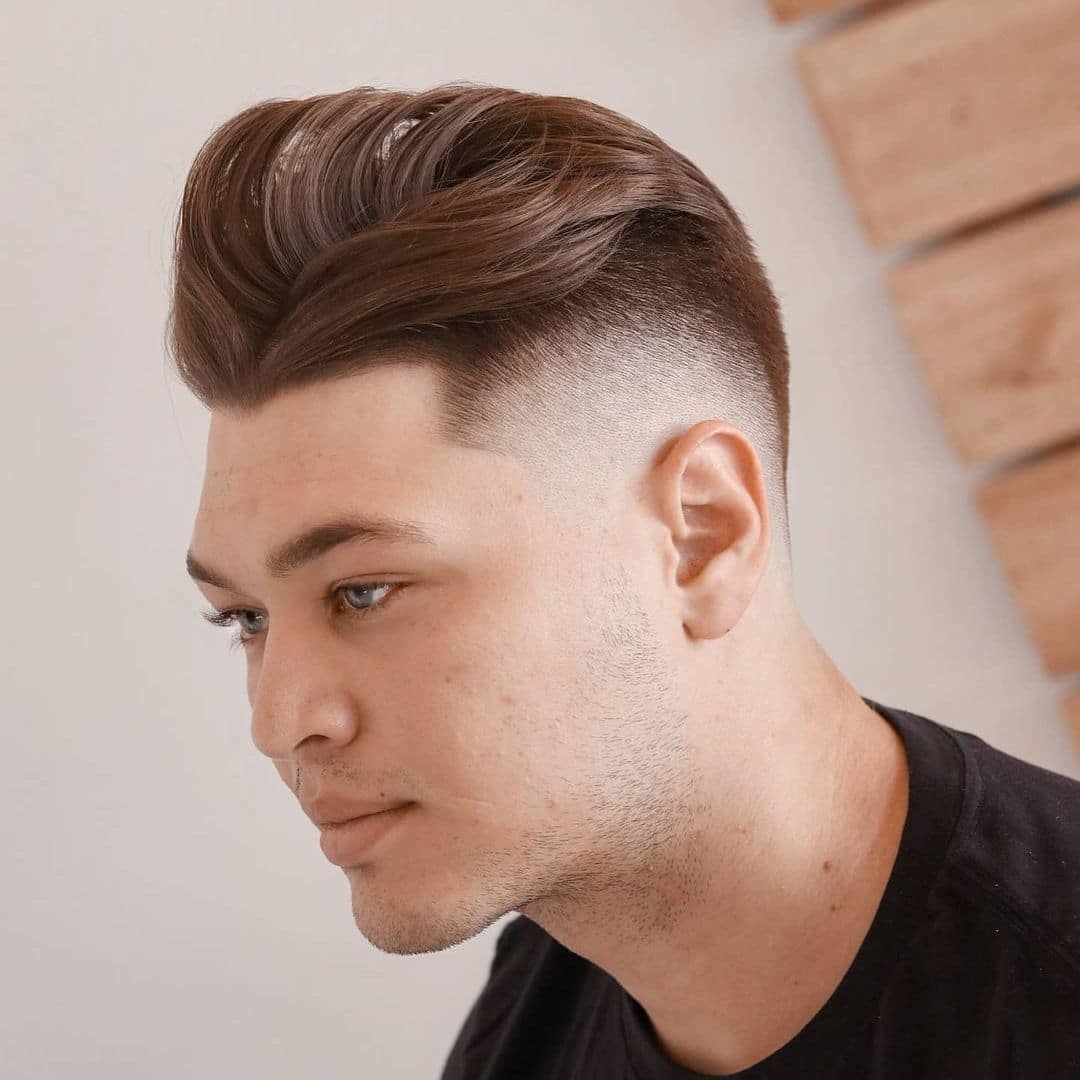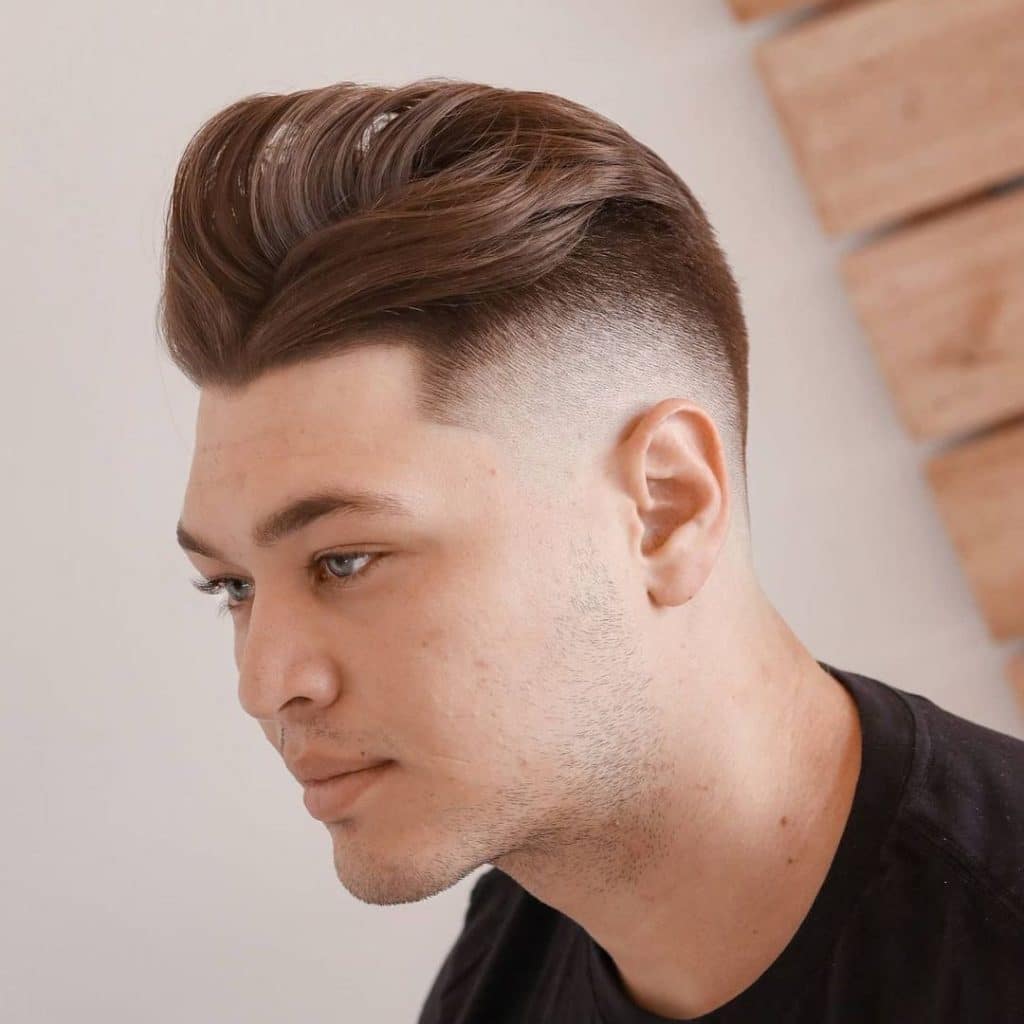 For a lower maintenance look, try this fade haircut with more length on top. Then you can attempt this cool wavy style, a pomp, or even a faux hawk.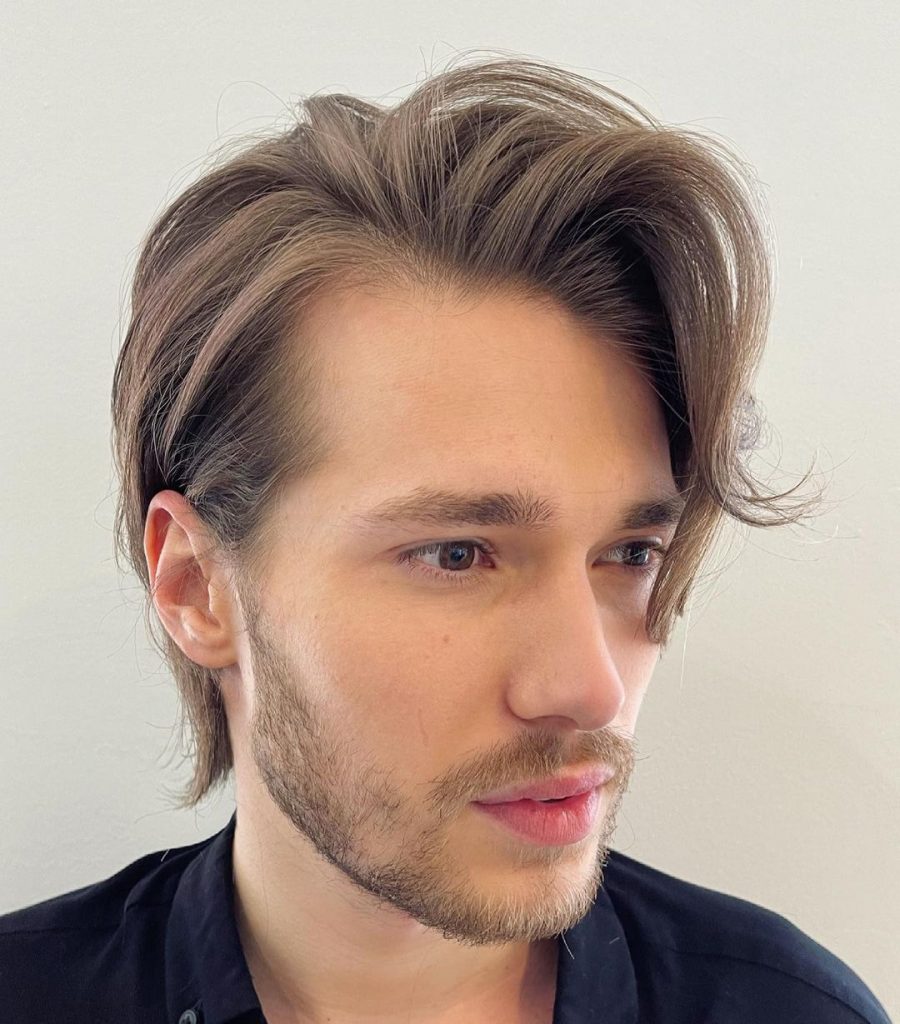 Longer and looser hairstyles make sense with these flowing cuts. Use a hair cream for a touch of hold that lets hair move.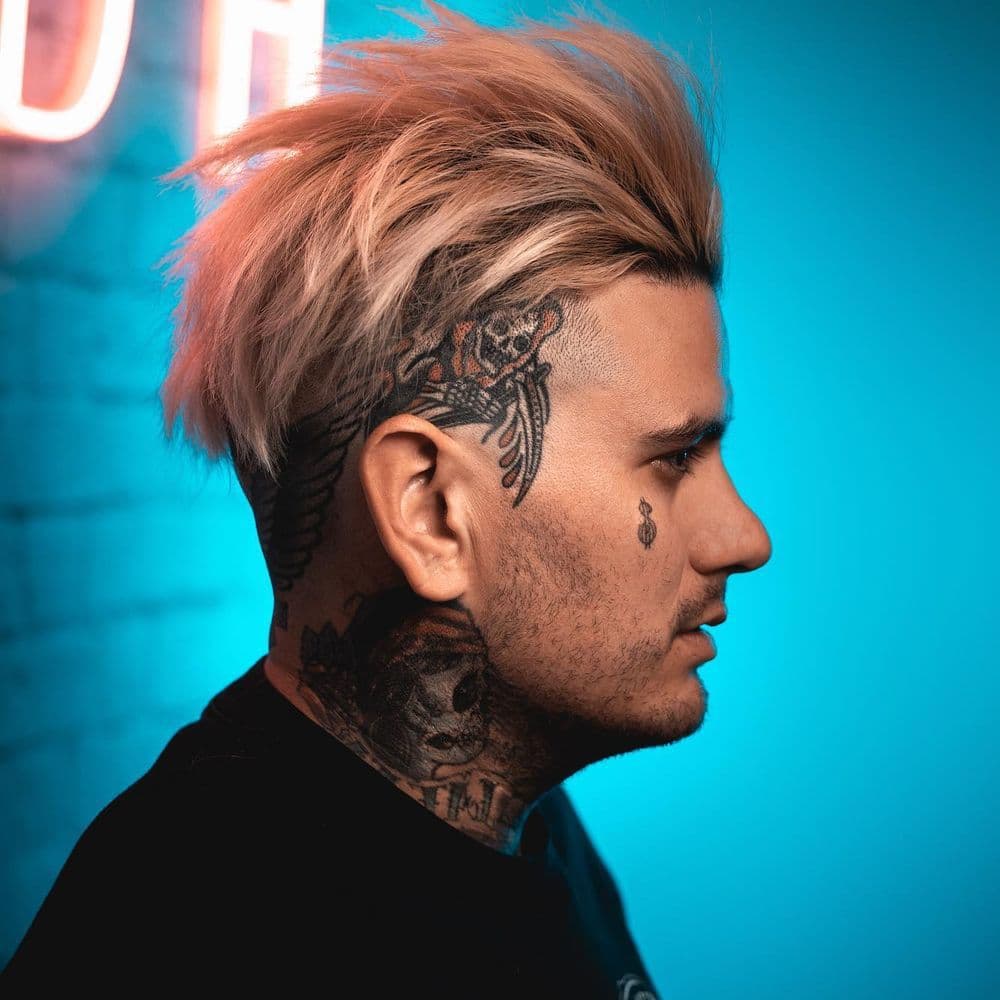 This cool look combines control and volume with messy flow.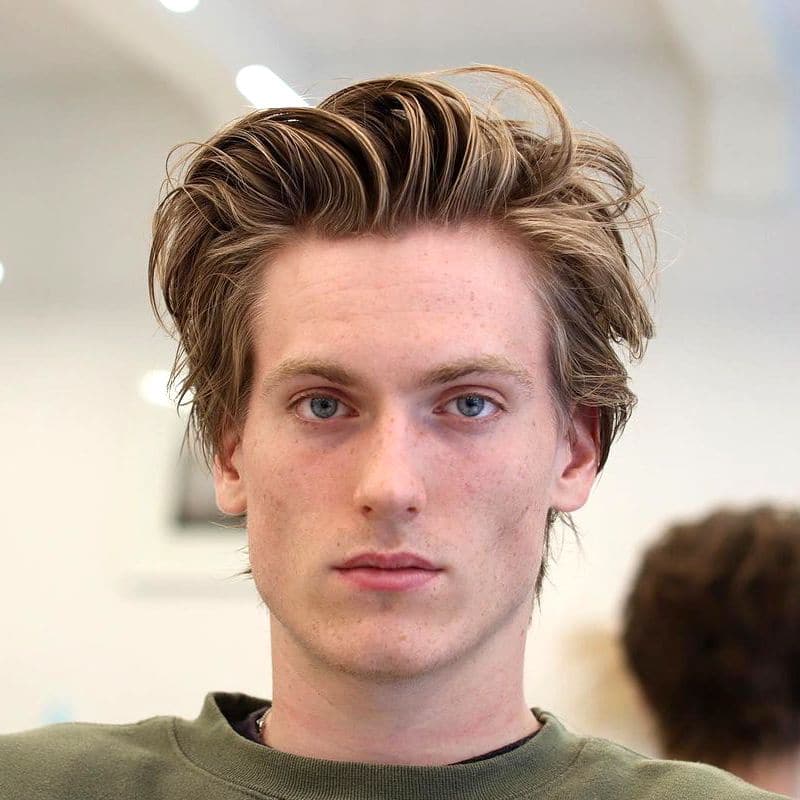 This cool messy look can also be styled neat, if you have to.
3. Pompadour Styles
Here are some old, new, and old is new again pomp haircut and styles.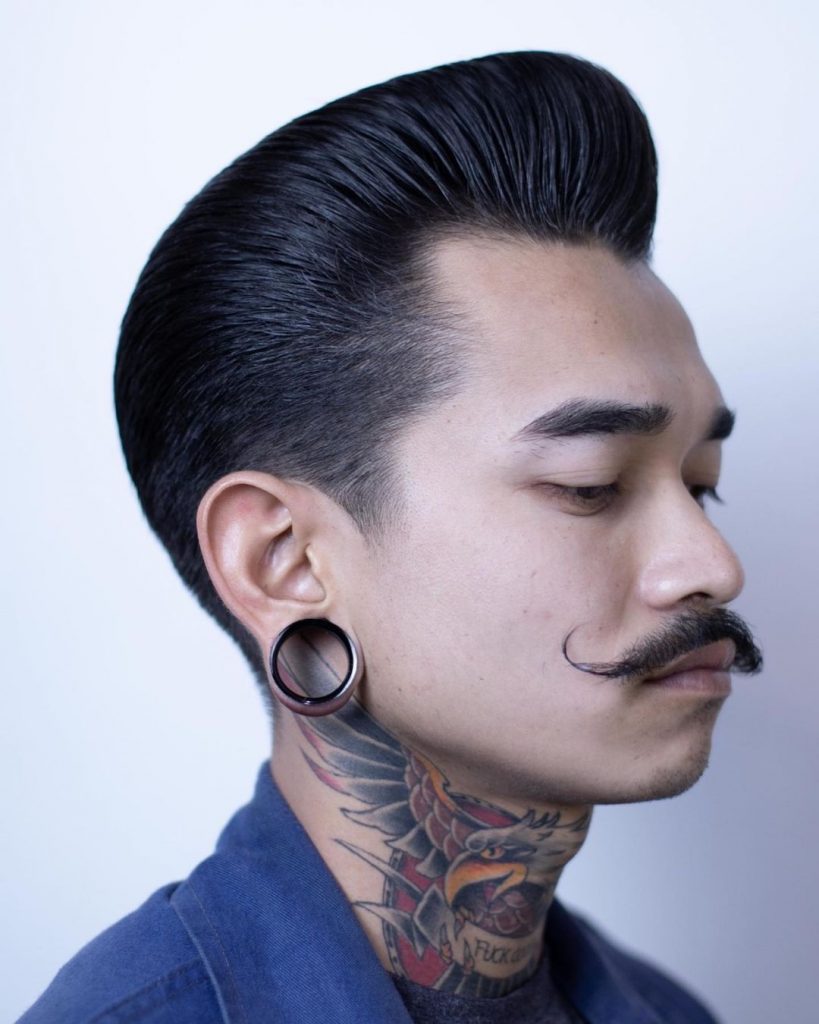 This classic greaser pomp never goes out of style. The handlebar mustache, tattoos, and stretched ears are all modern.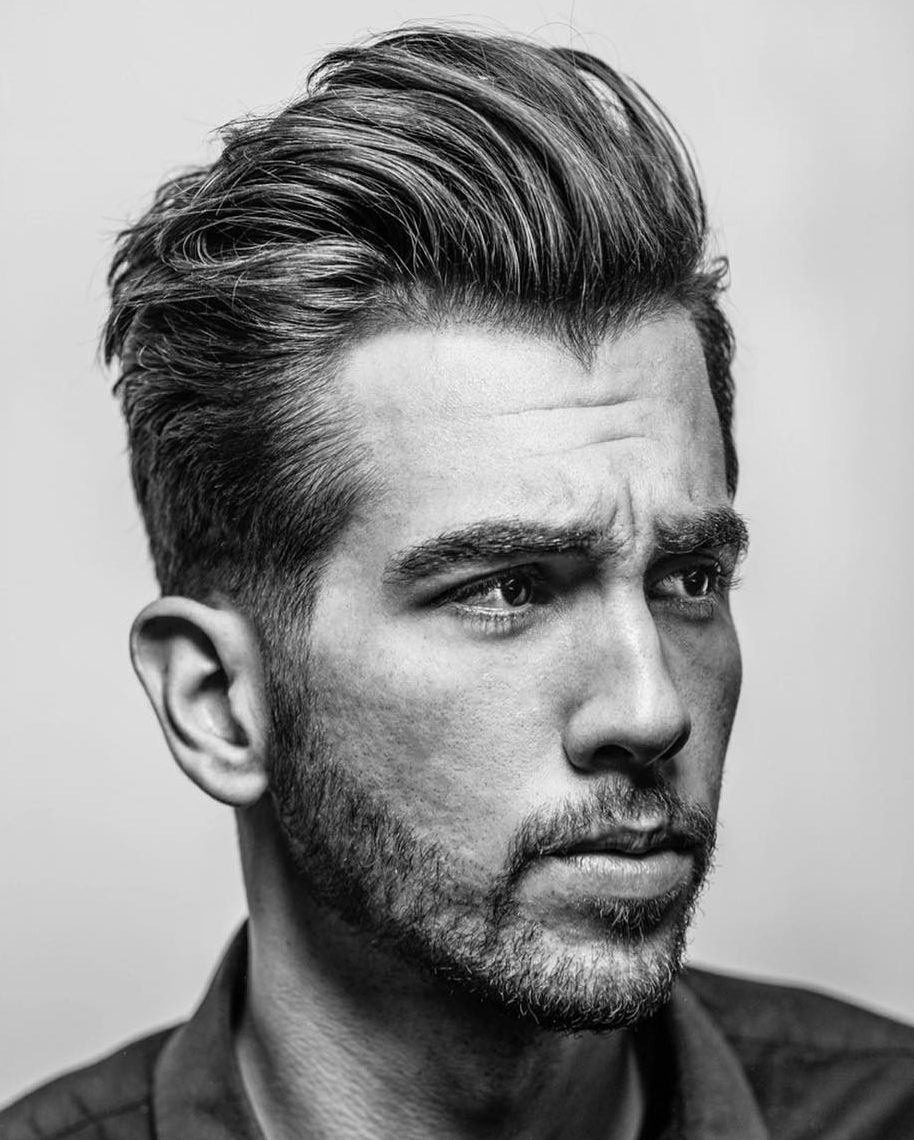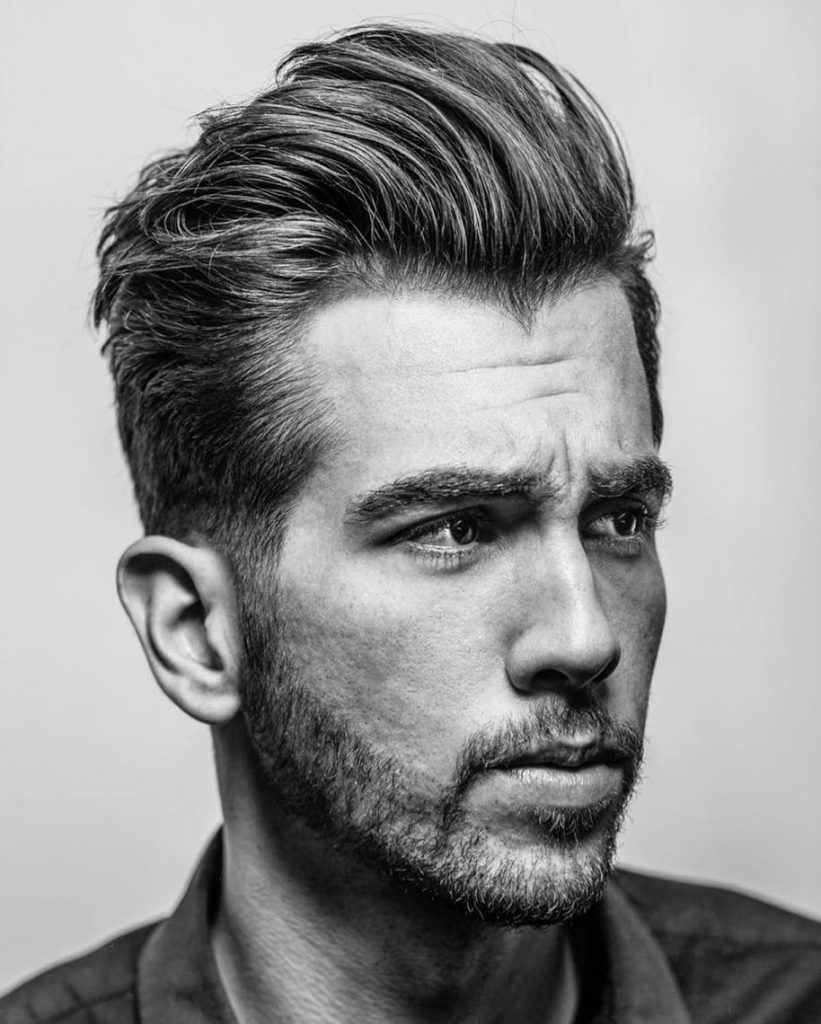 This modern textured pomp is easy to style with fingers and a product like a wax, clay, or fiber product.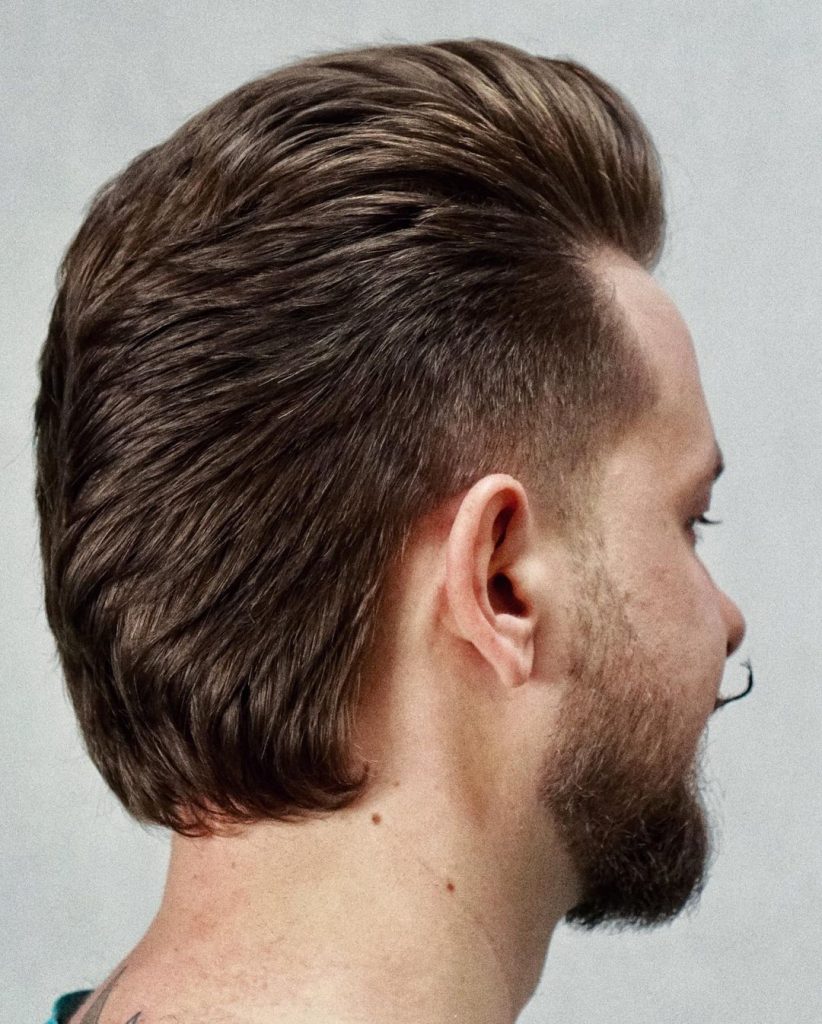 Longer necklines are back for men. This isn't mullet yet, but it could be soon.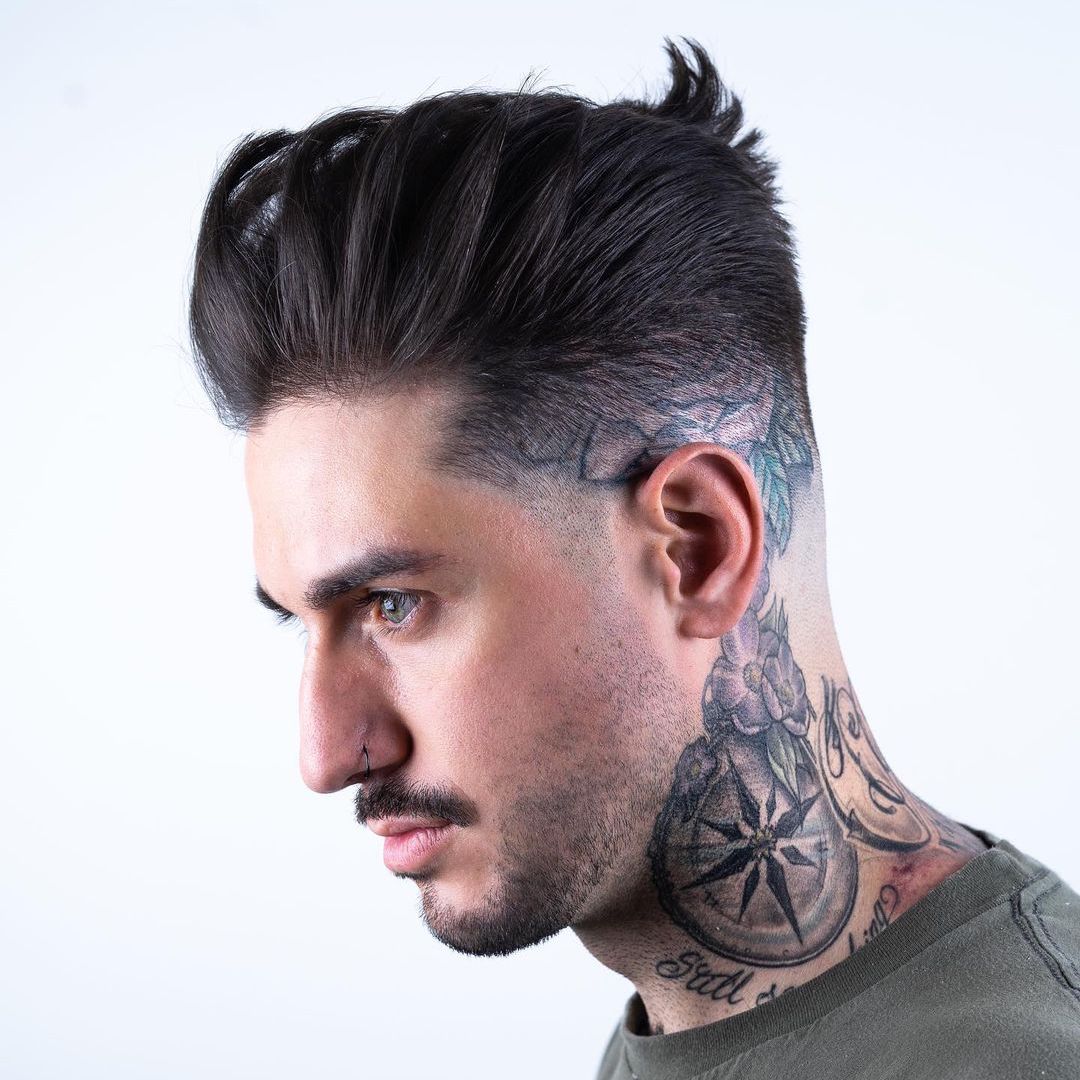 A bald fade keeps it easy with less hair to style. Get maximum volume by working hair up with a blow dryer and finishing with product.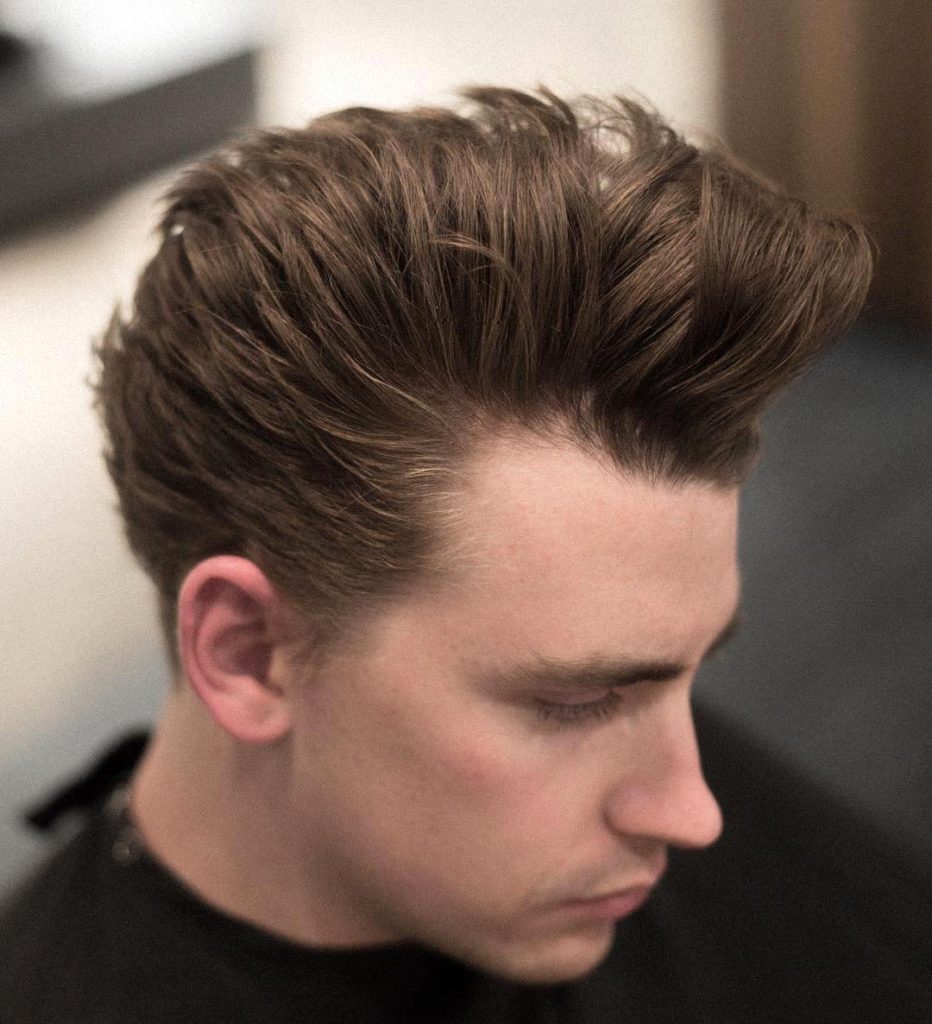 Here's a modern Morrissey look with plenty of length around the sides and back.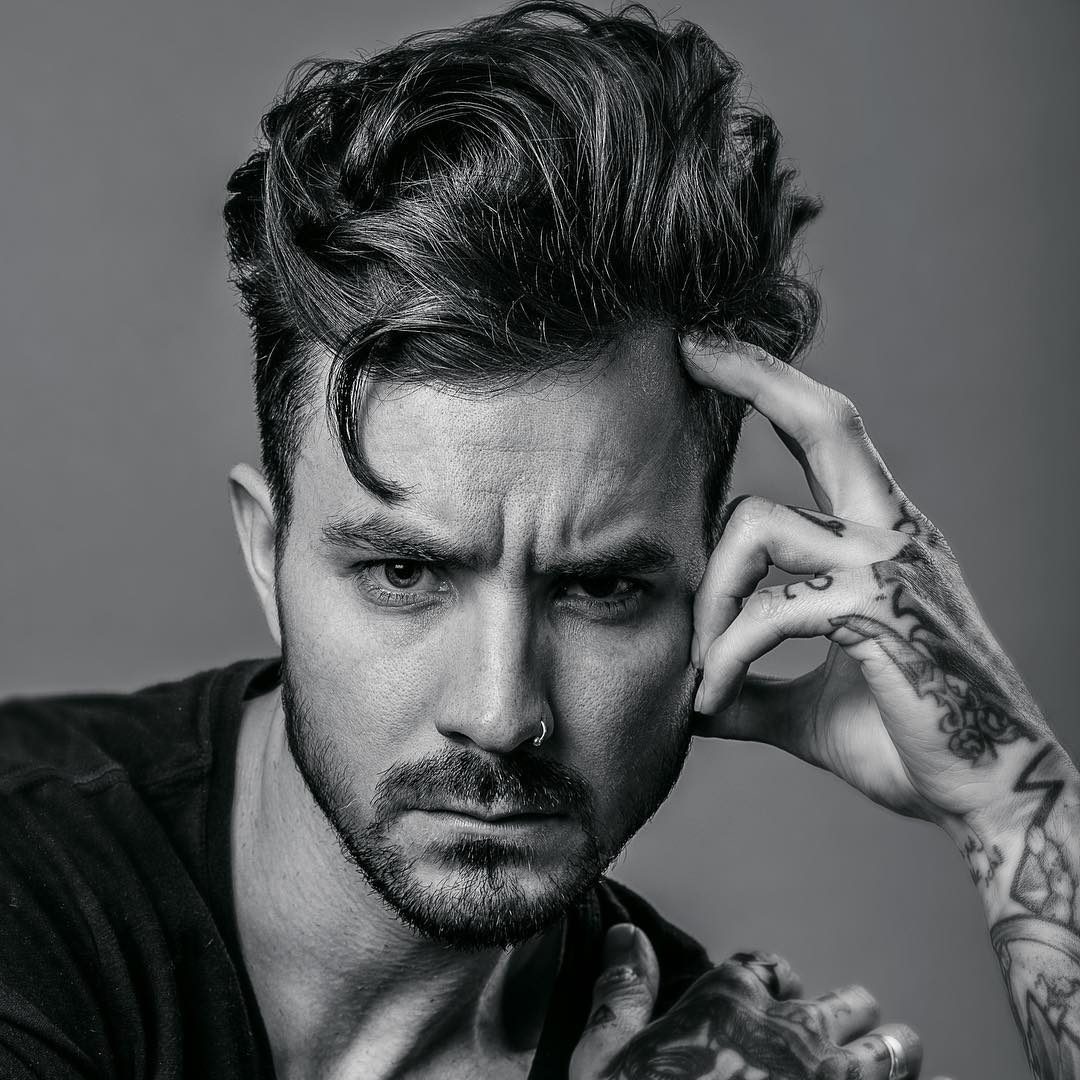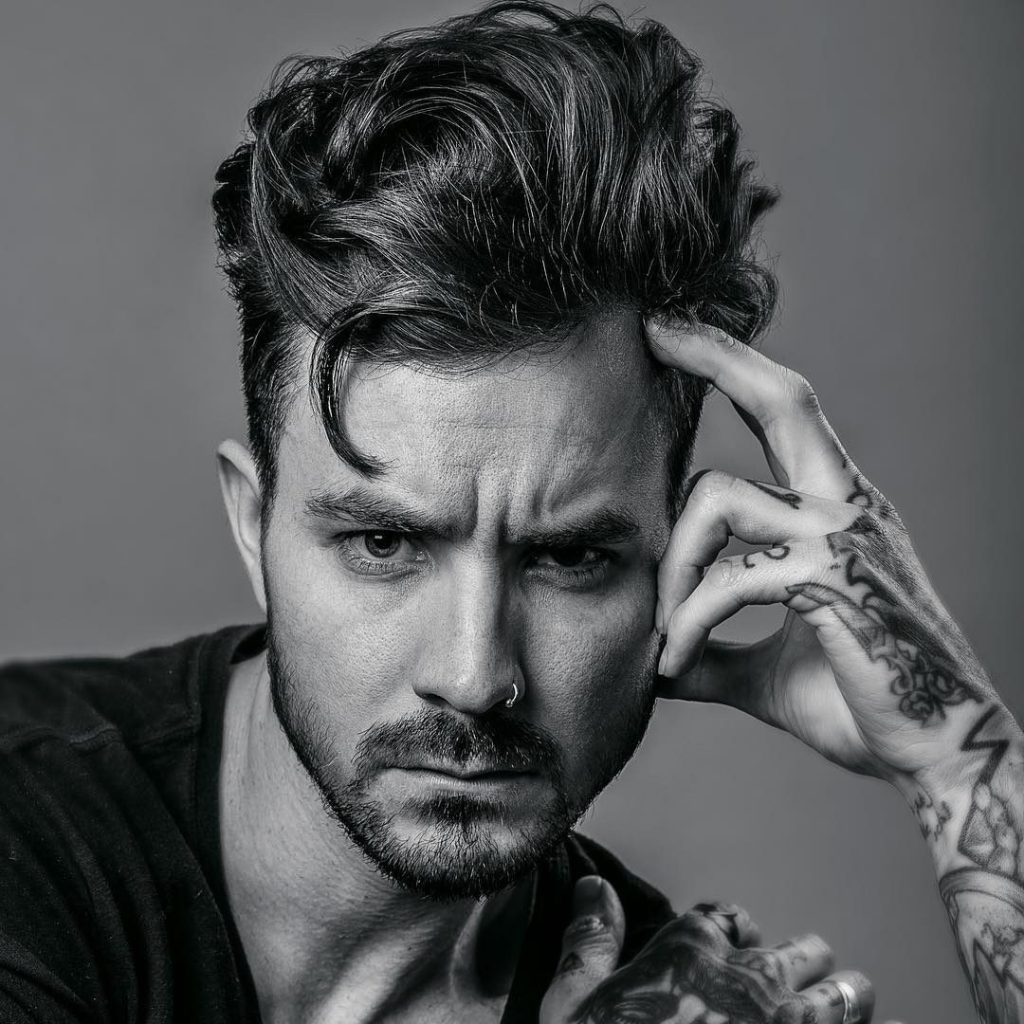 The loose tendril over the forehead is back in style and this just goes to show it can work with any hairstyle.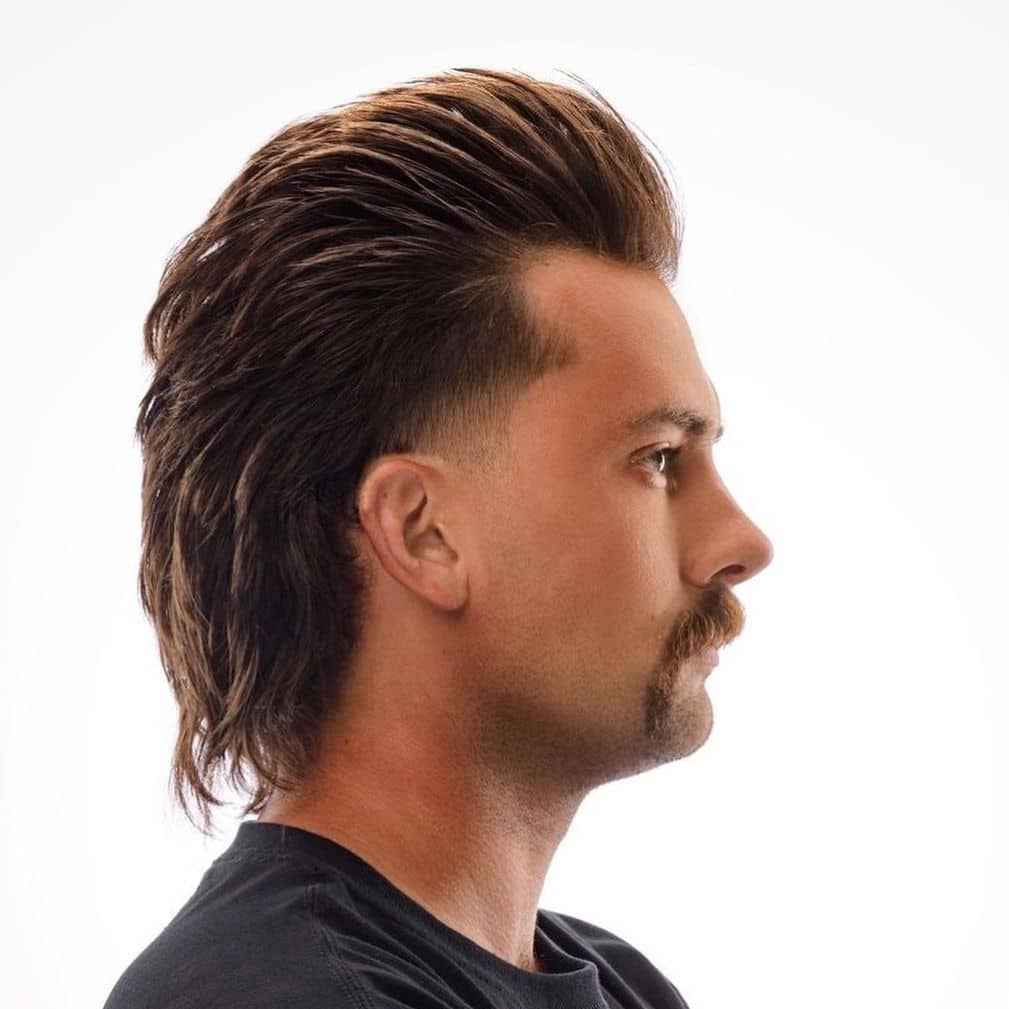 The is the definition of business at the front, party at the back. The handlebar mustache is both.
4. Mohawks + Faux Hawks
Medium hair is plenty of length, but not too much, to spike up.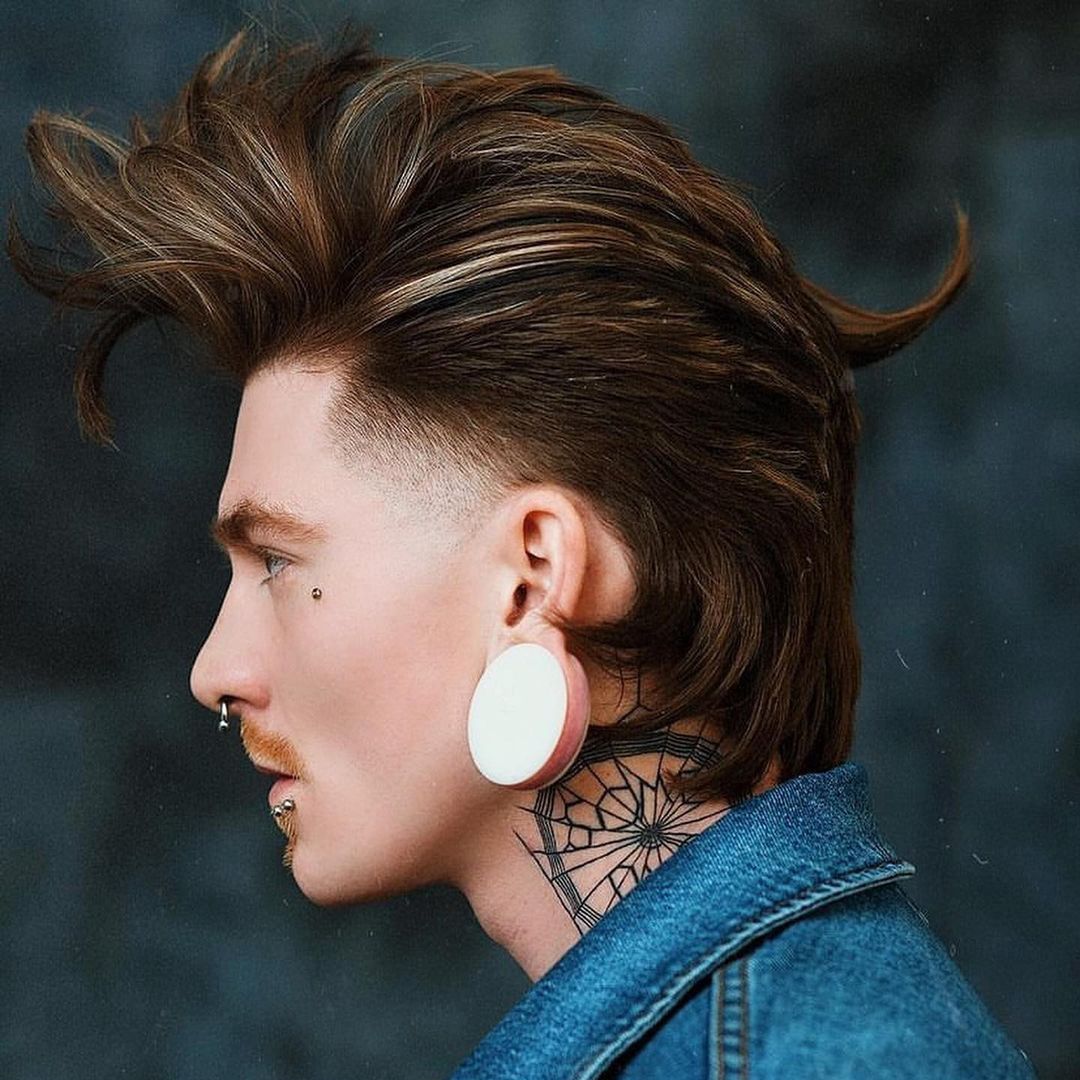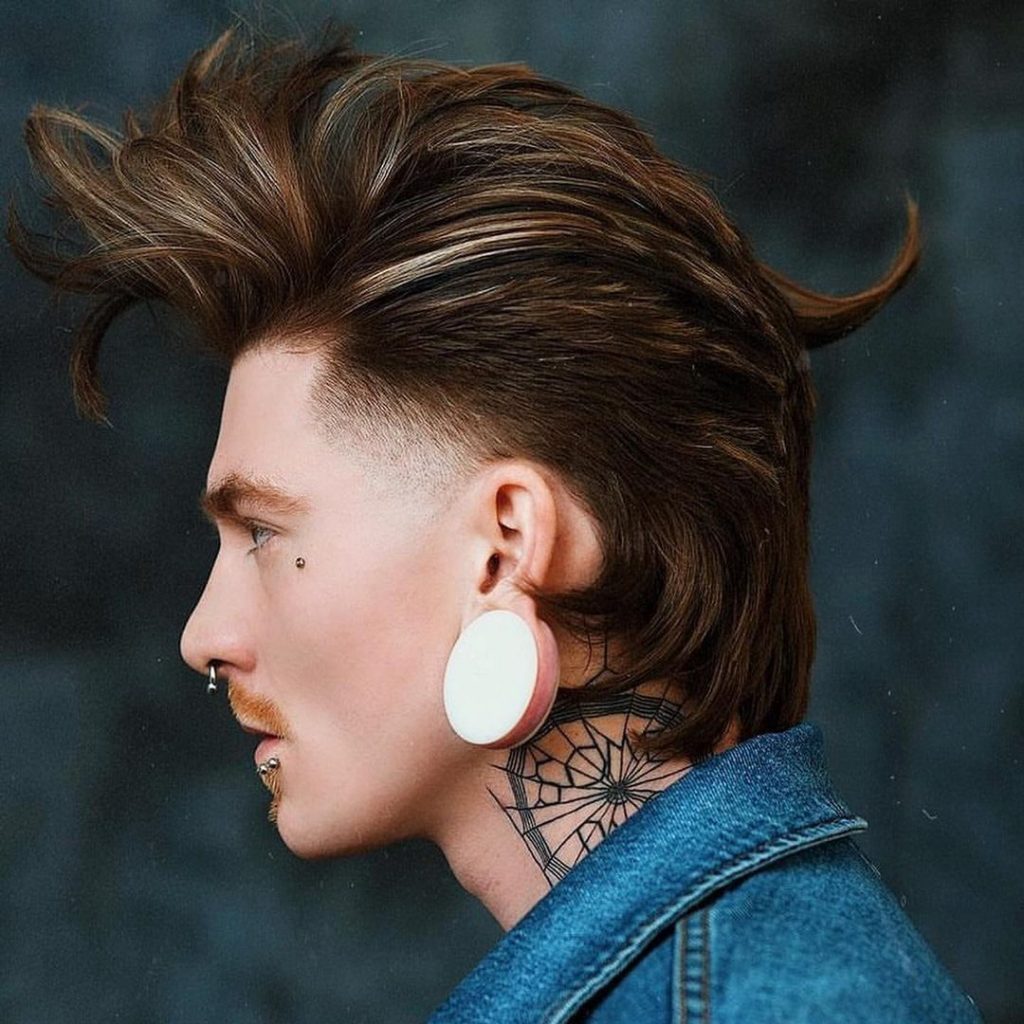 The mohawk mullet is hot right now. If you prefer this temple fade haircut, try this faux hawk mullet.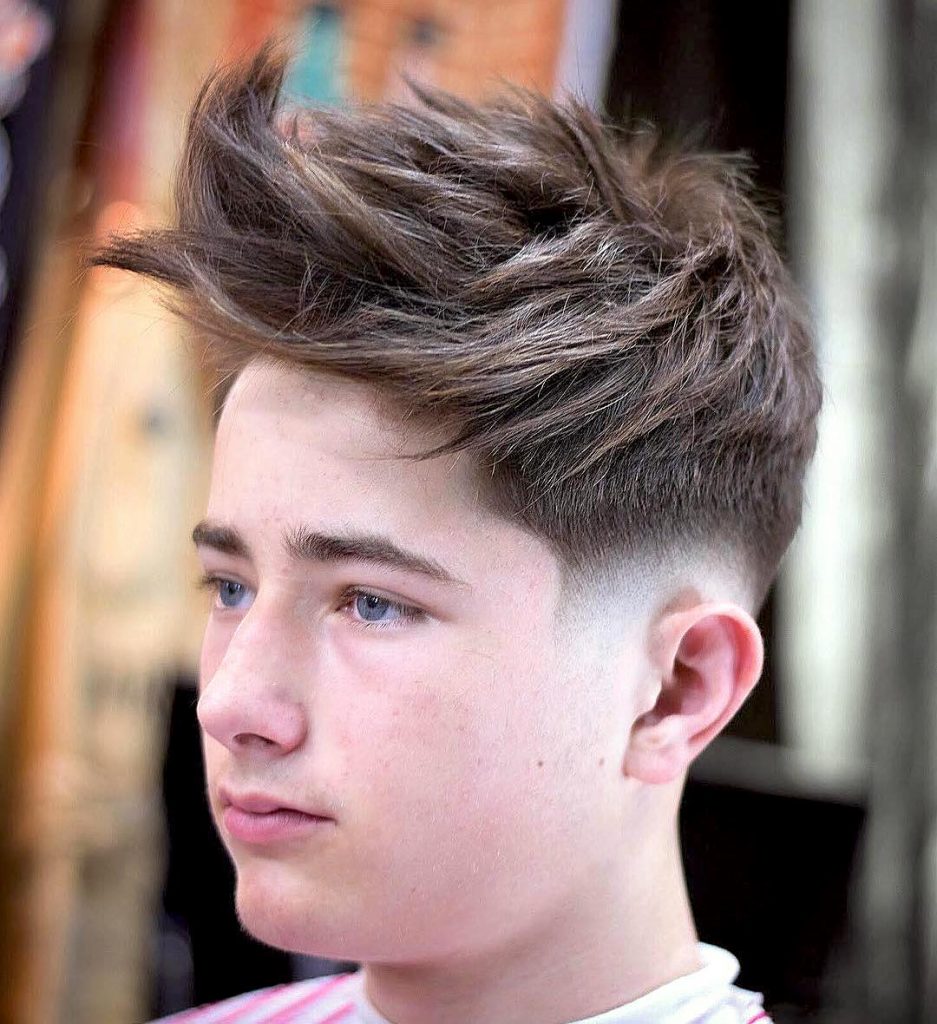 This is a crop haircut spiked up into a messy rhino horn. It's just one of the looks you can style a crop into.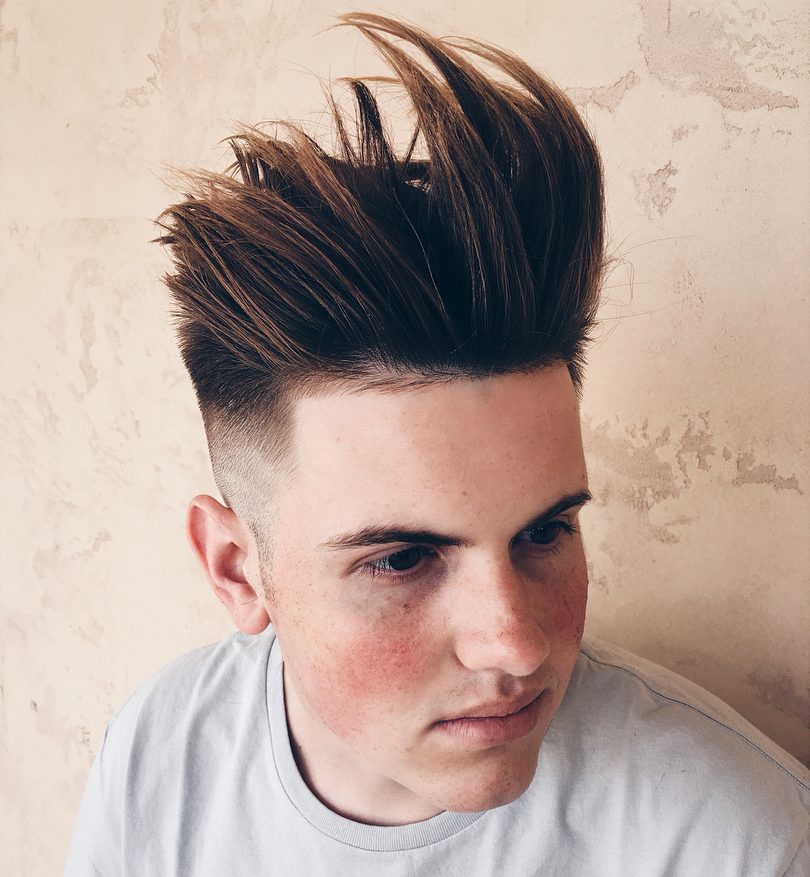 Somewhere in between a pompadour and faux hawk, this is just cool.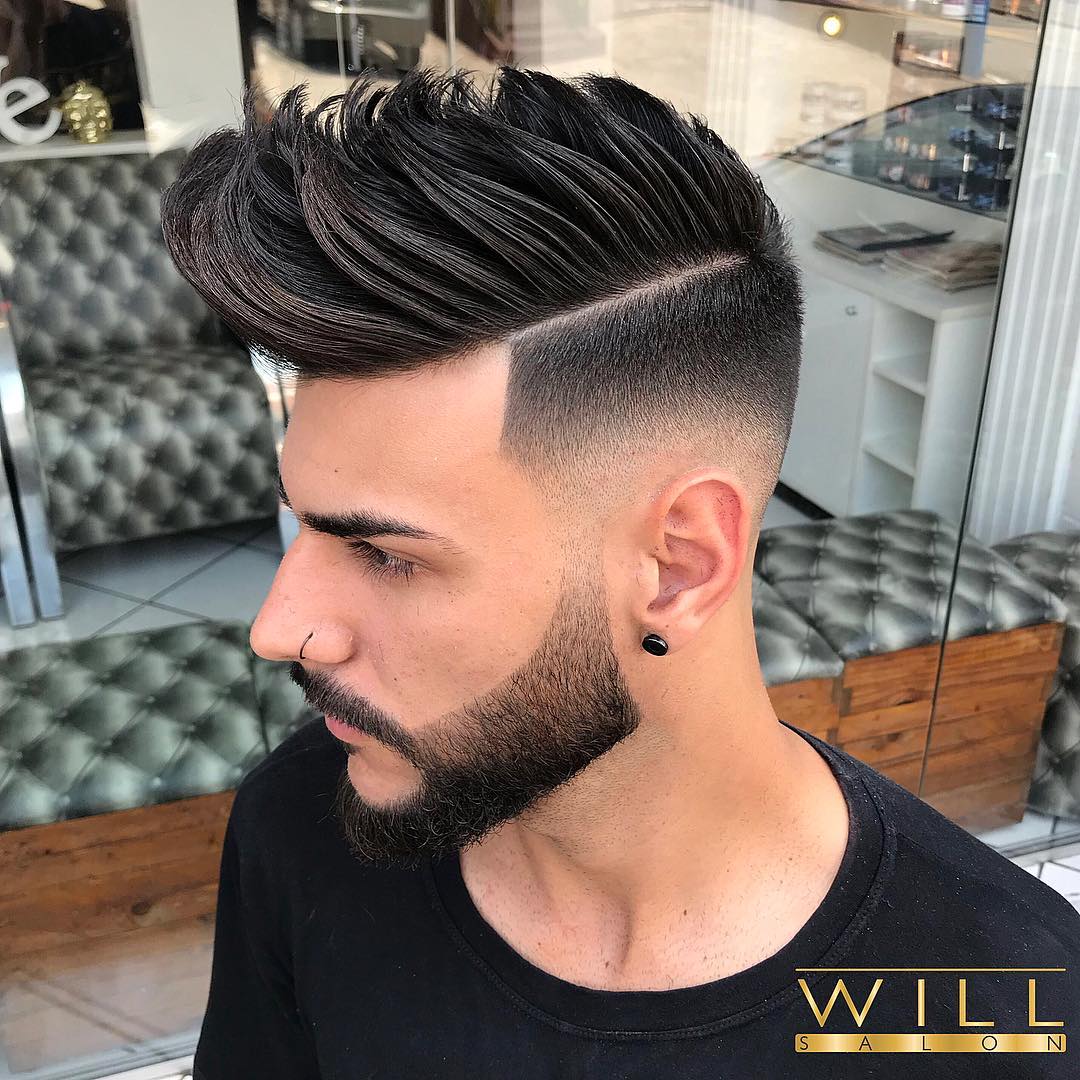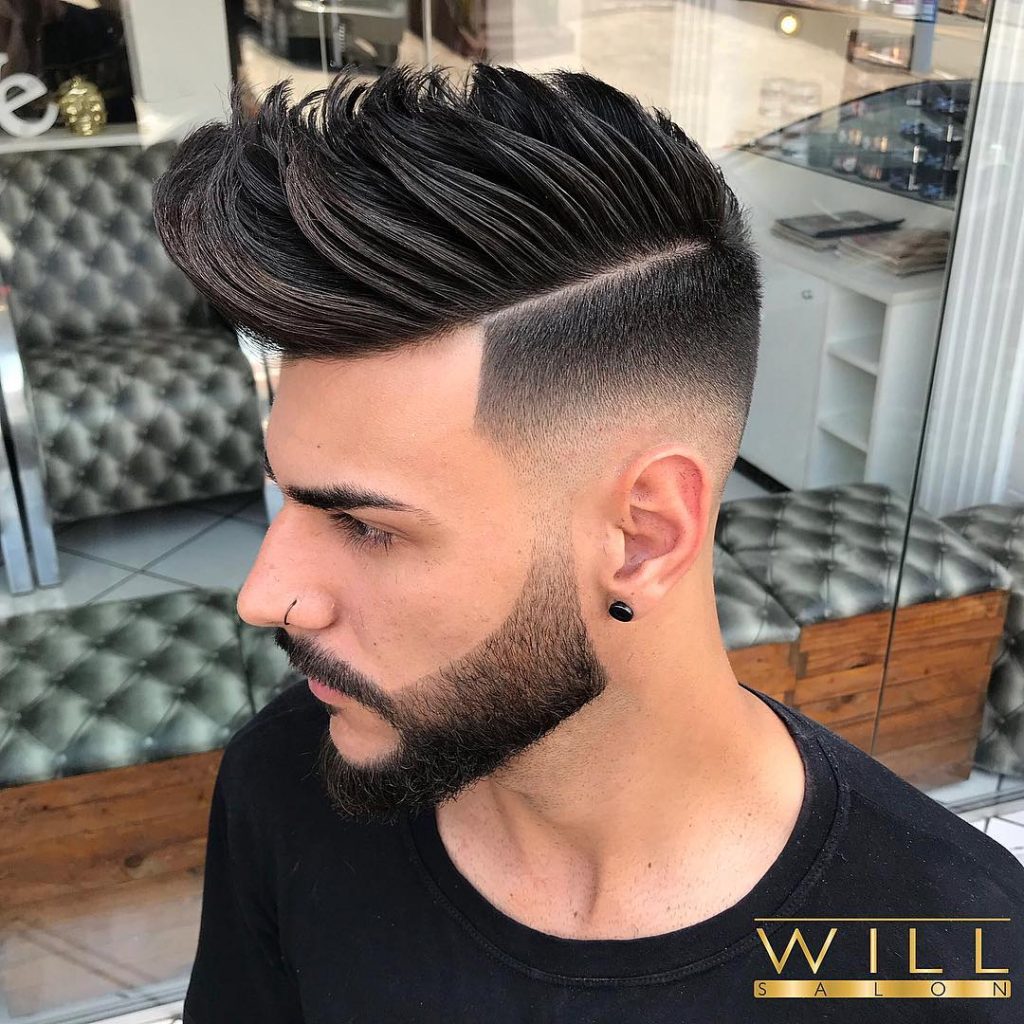 This medium length mohawk haircut is made to be styled up but can also be pulled back into a small man bun or worn loose.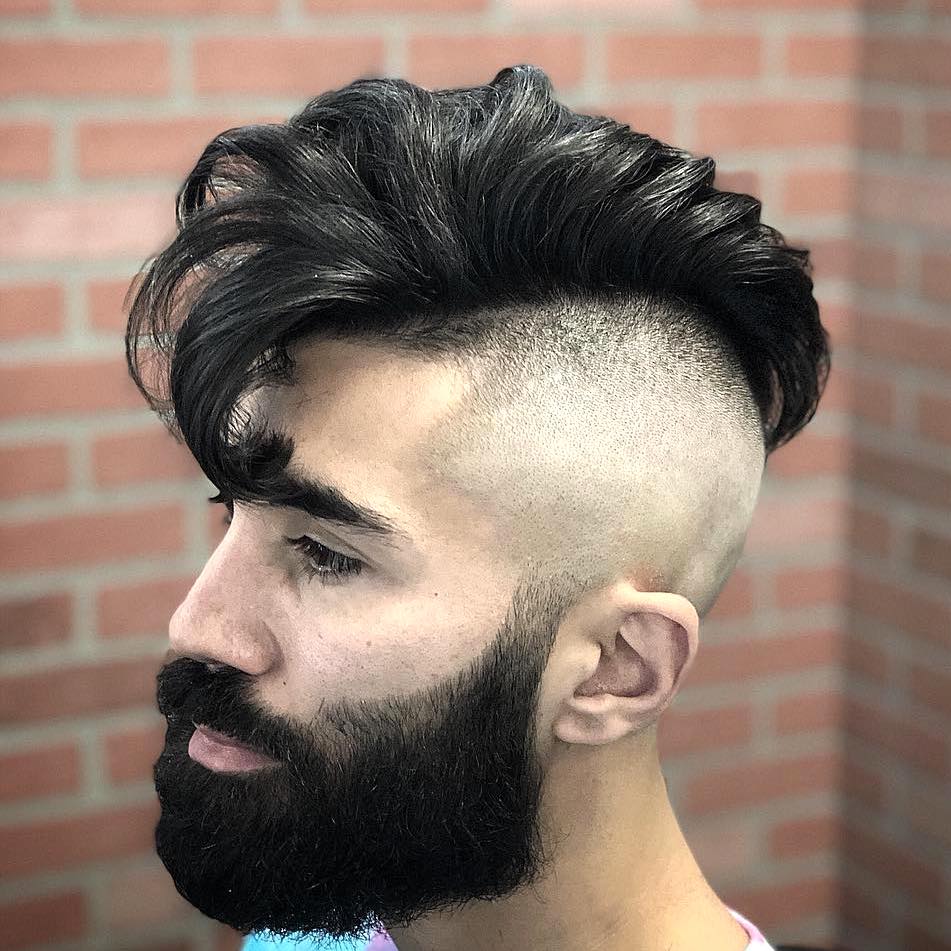 A mohawk doesn't have to be styled straight up. This cool look is softer with some height and wave.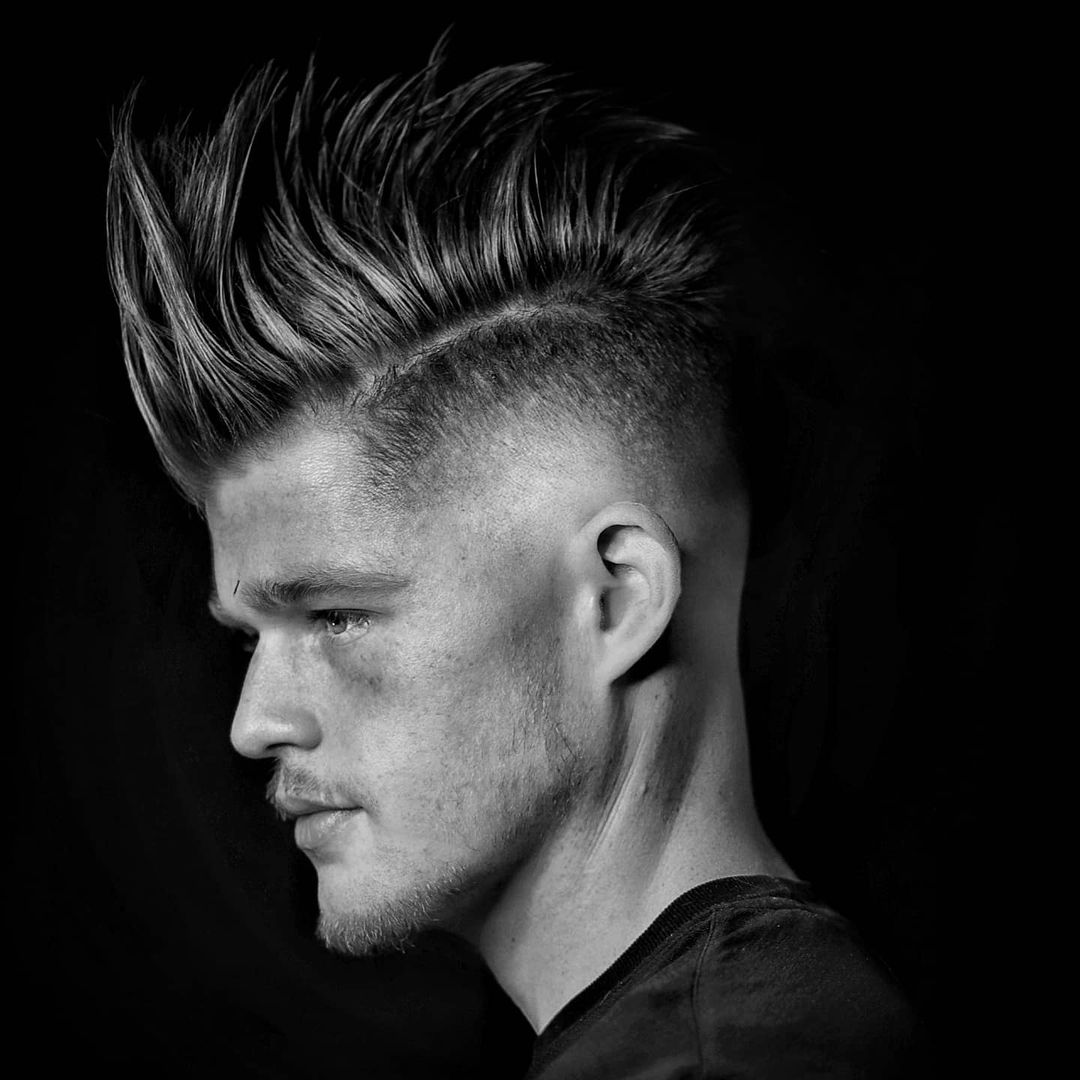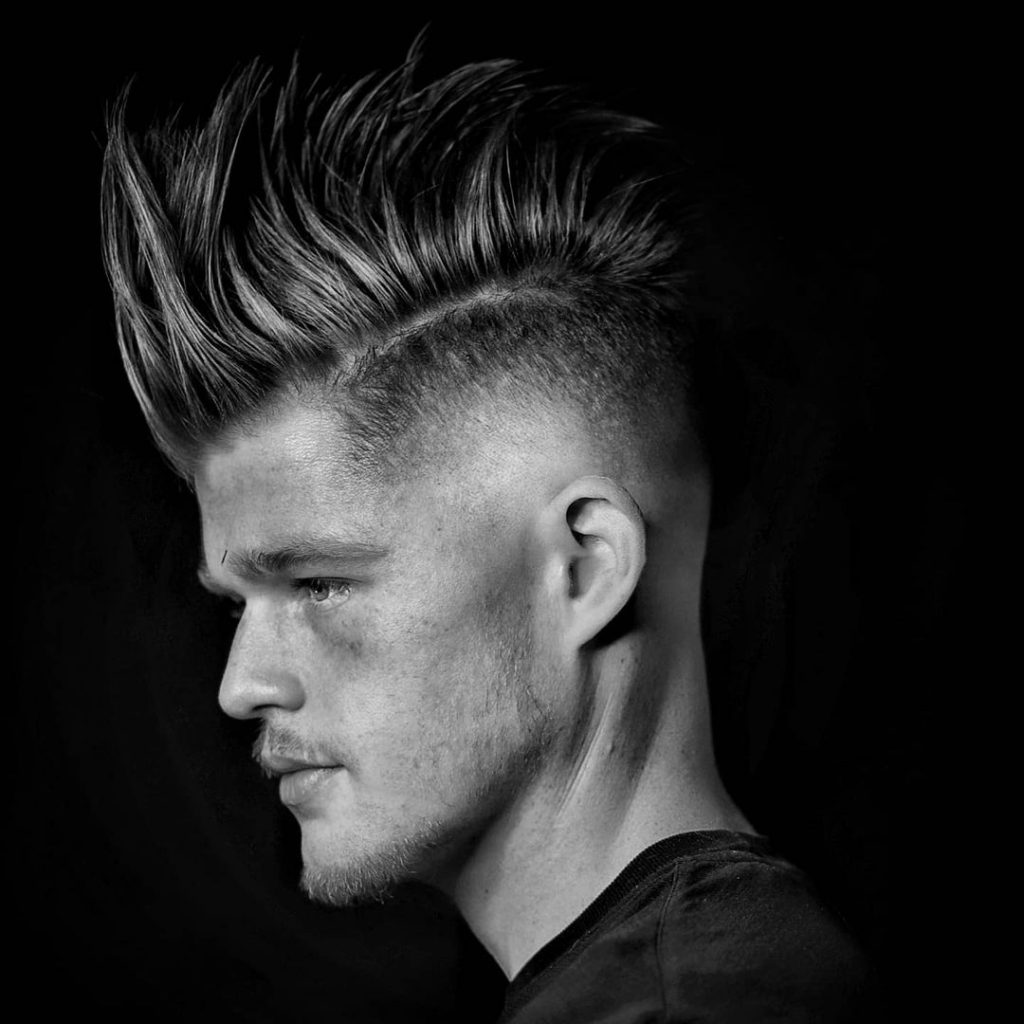 Of course, a real mohawk is always an eye-catching look and looks great with this drop fade down to the skin.
5. Fringe Styles + Curtain Bangs
The mullet isn't the only retro look that's back. So is fringe, whether it is 90s curtain bangs, full bangs, or a loose tendril.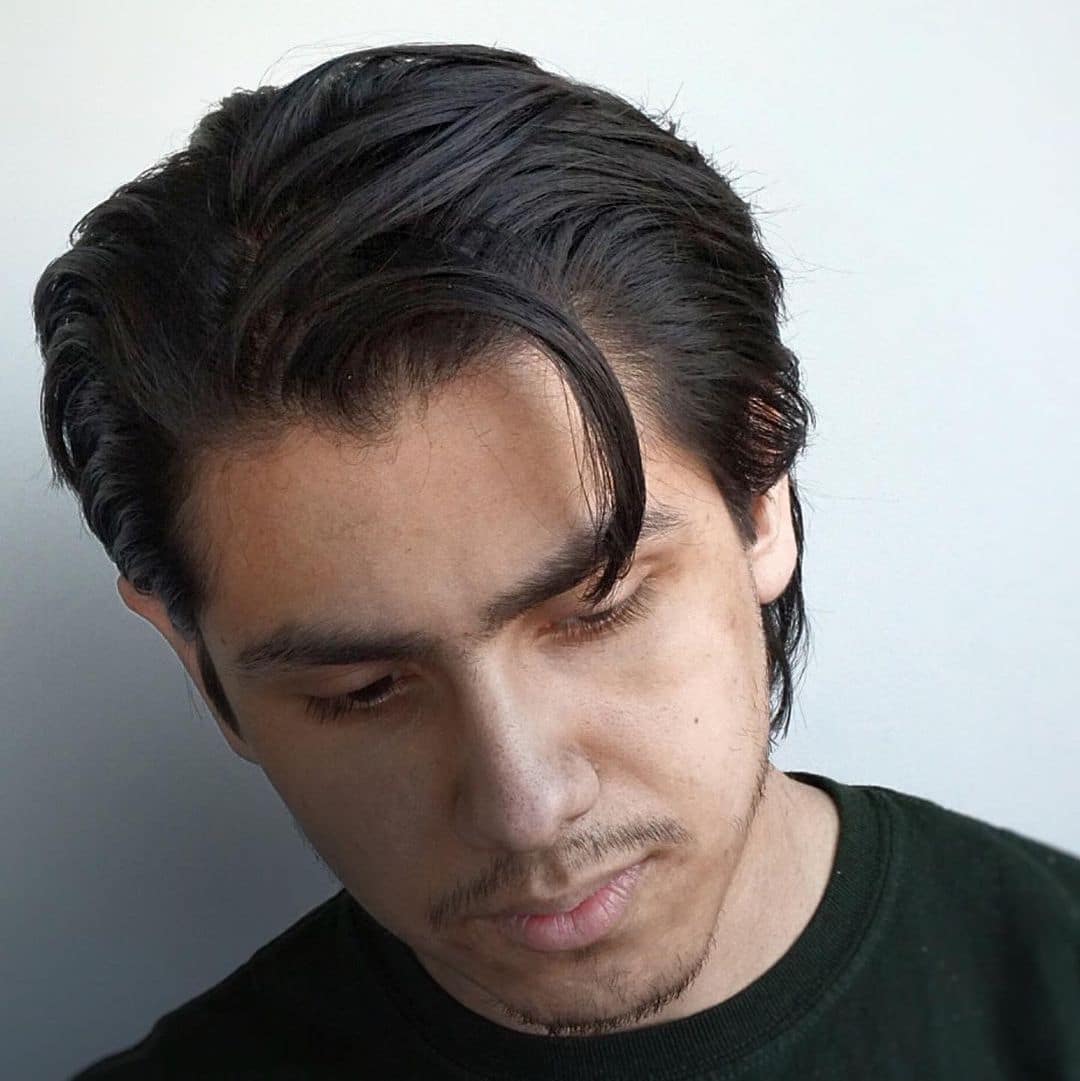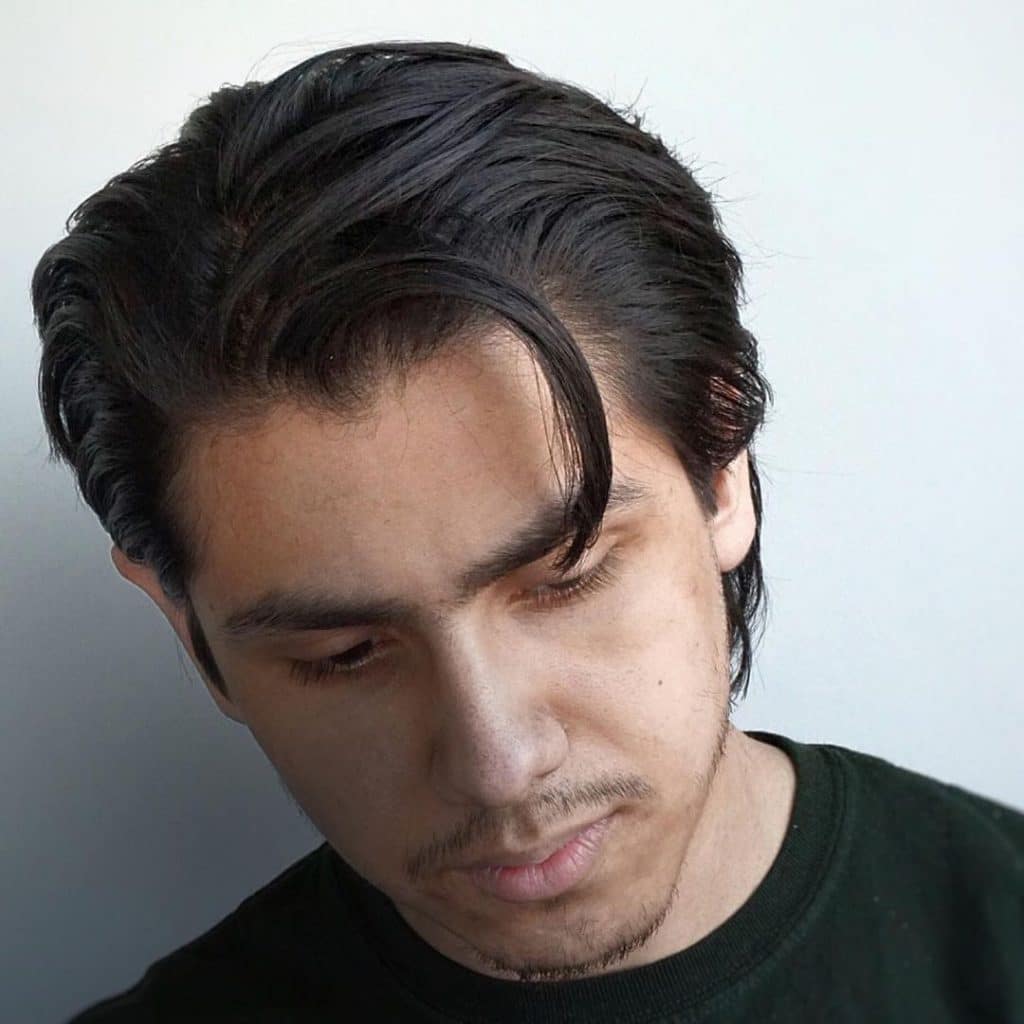 Johnny Depp's 90s hair is a big inspiration these days. Instead of the usual 21 Jump Street look, here's a fresh version of his hair in Cry-Baby.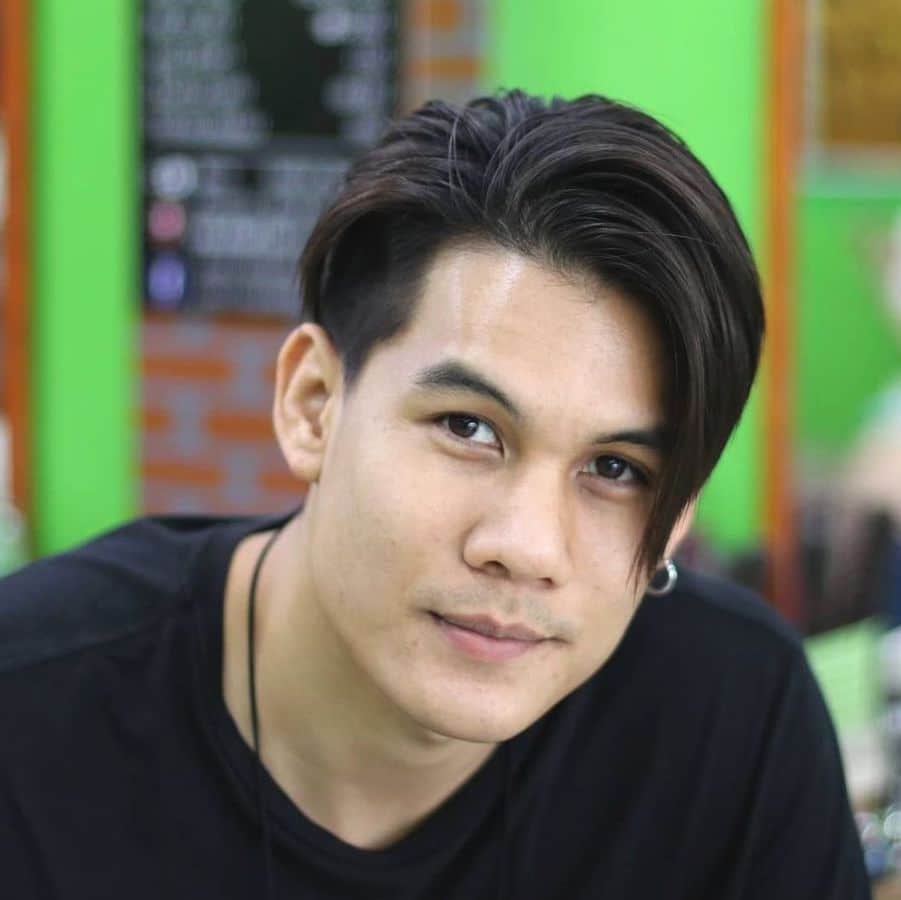 And there's that 21 Jump Street hair with a modern undercut and smoother finish. If center part curtains aren't for you, this is an alternative.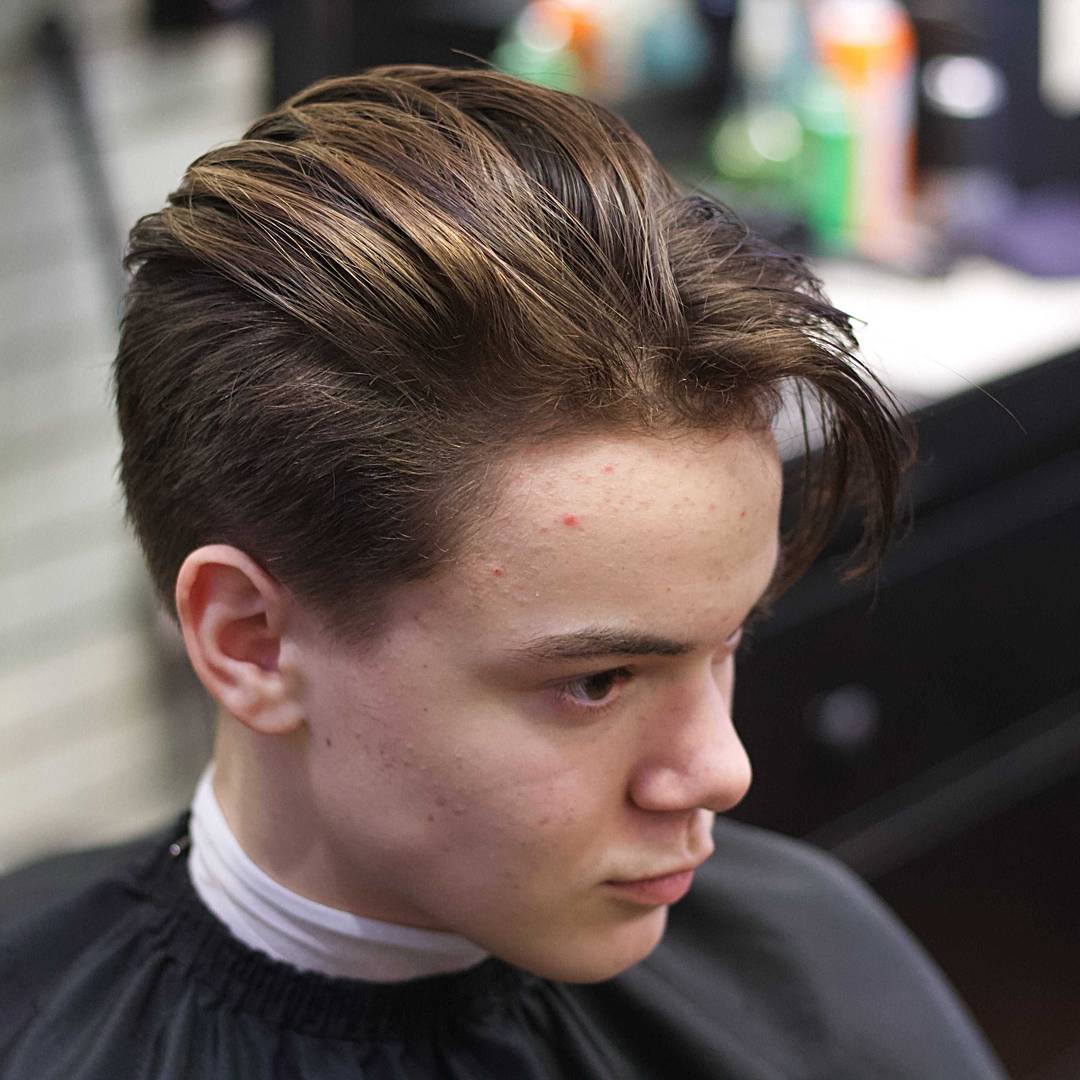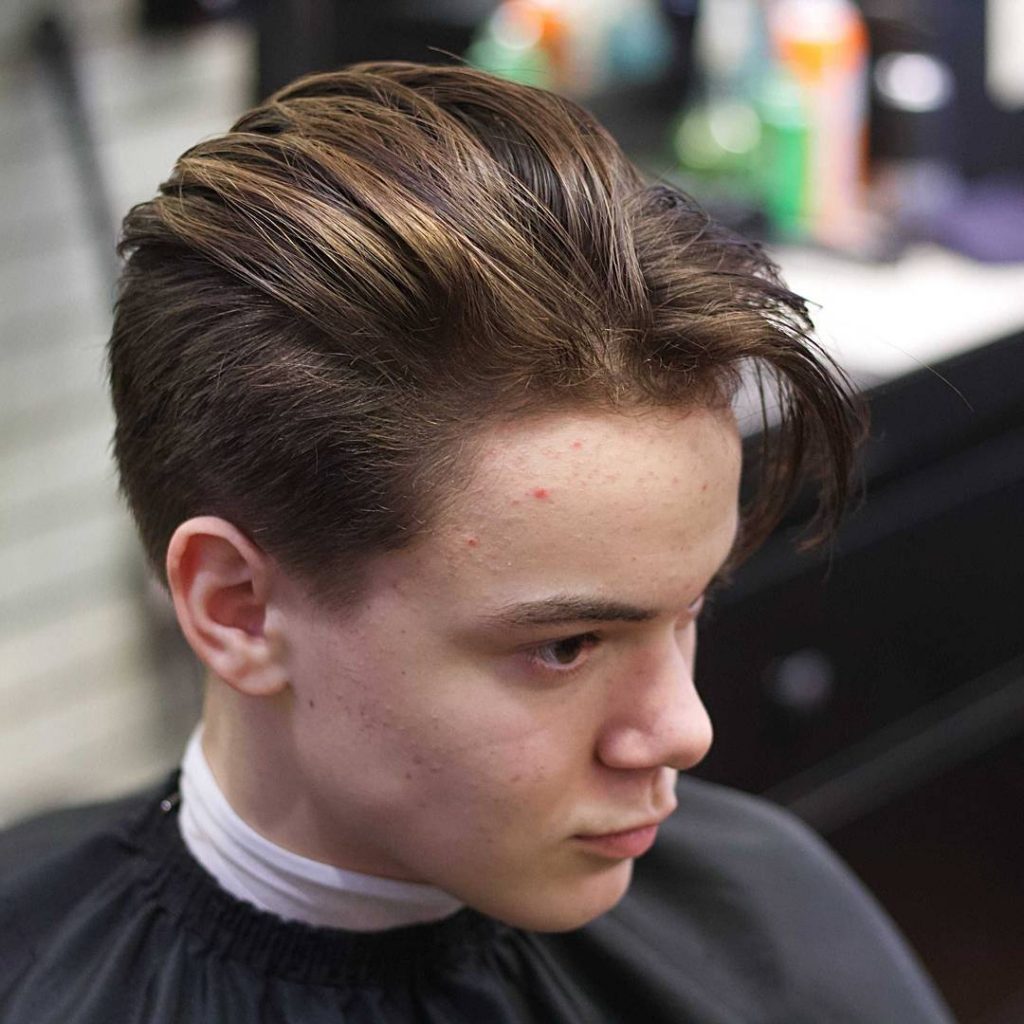 This longer top, short sides and back cut is styled partly back and partly loose.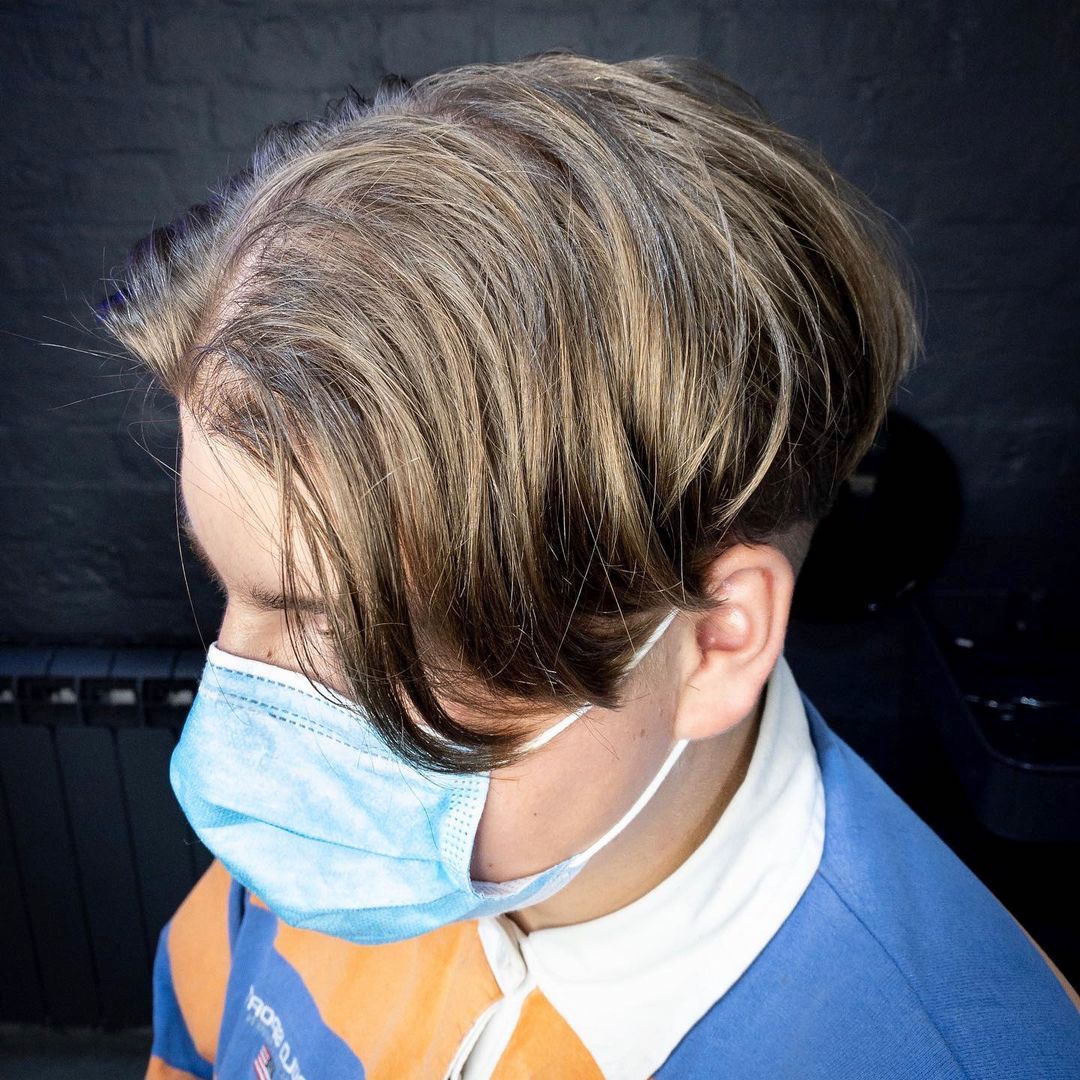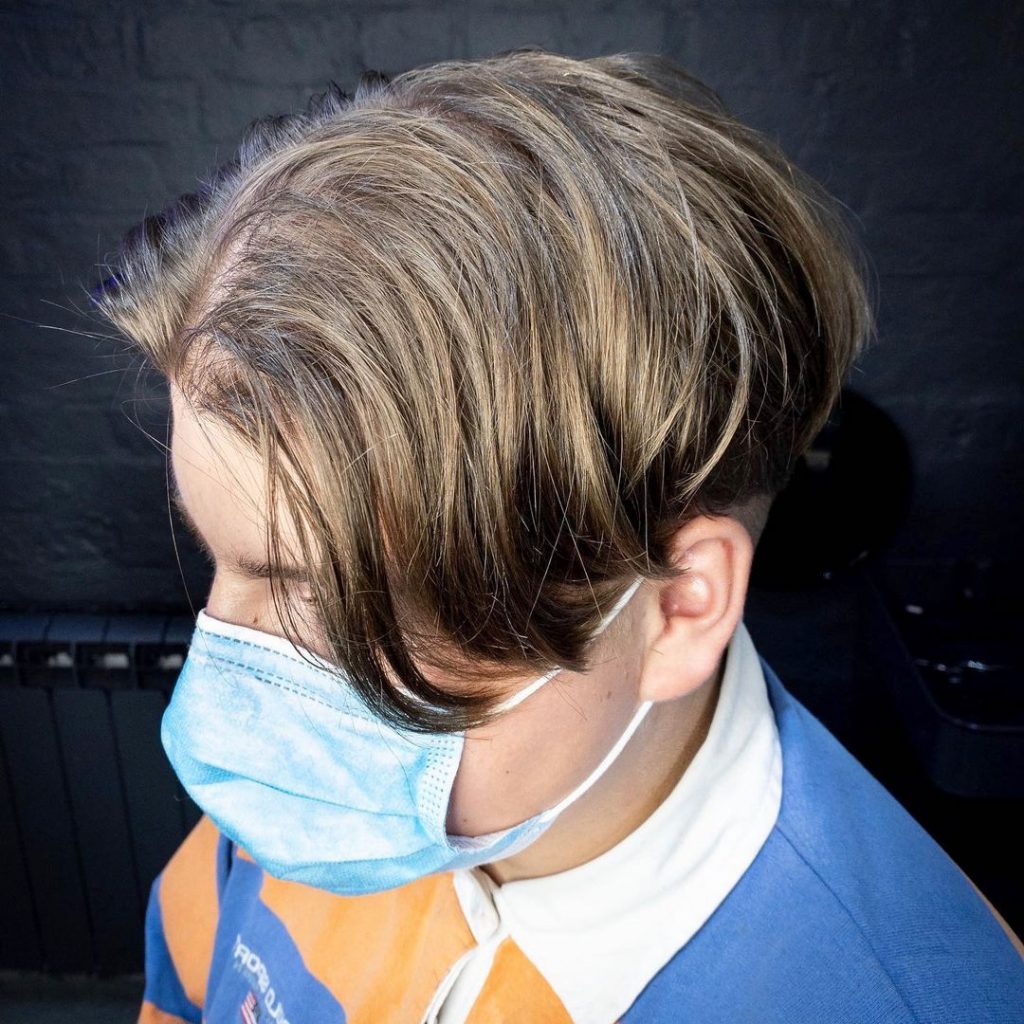 This curtain haircut is parted slightly off center and angled up over the ear.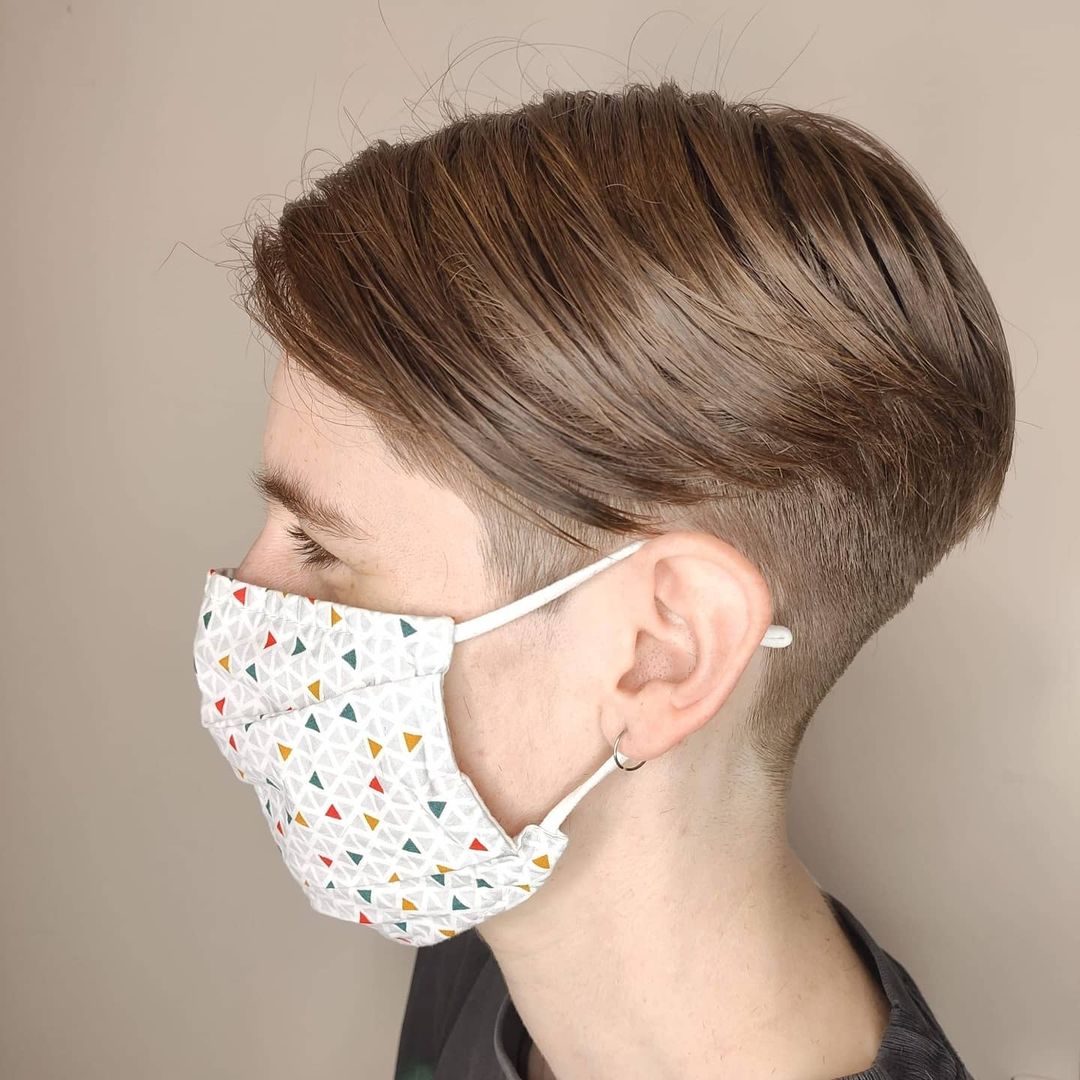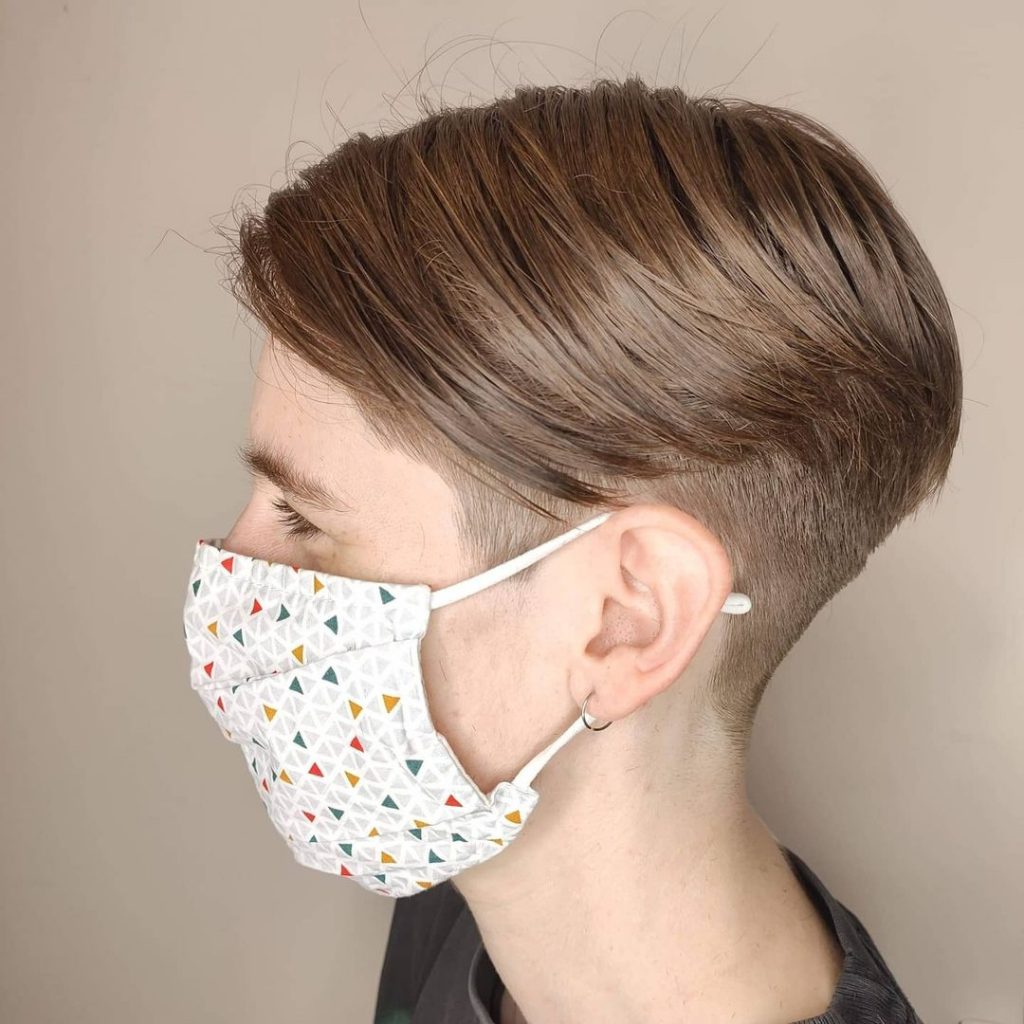 The curtains cut is also popular with the e-boys.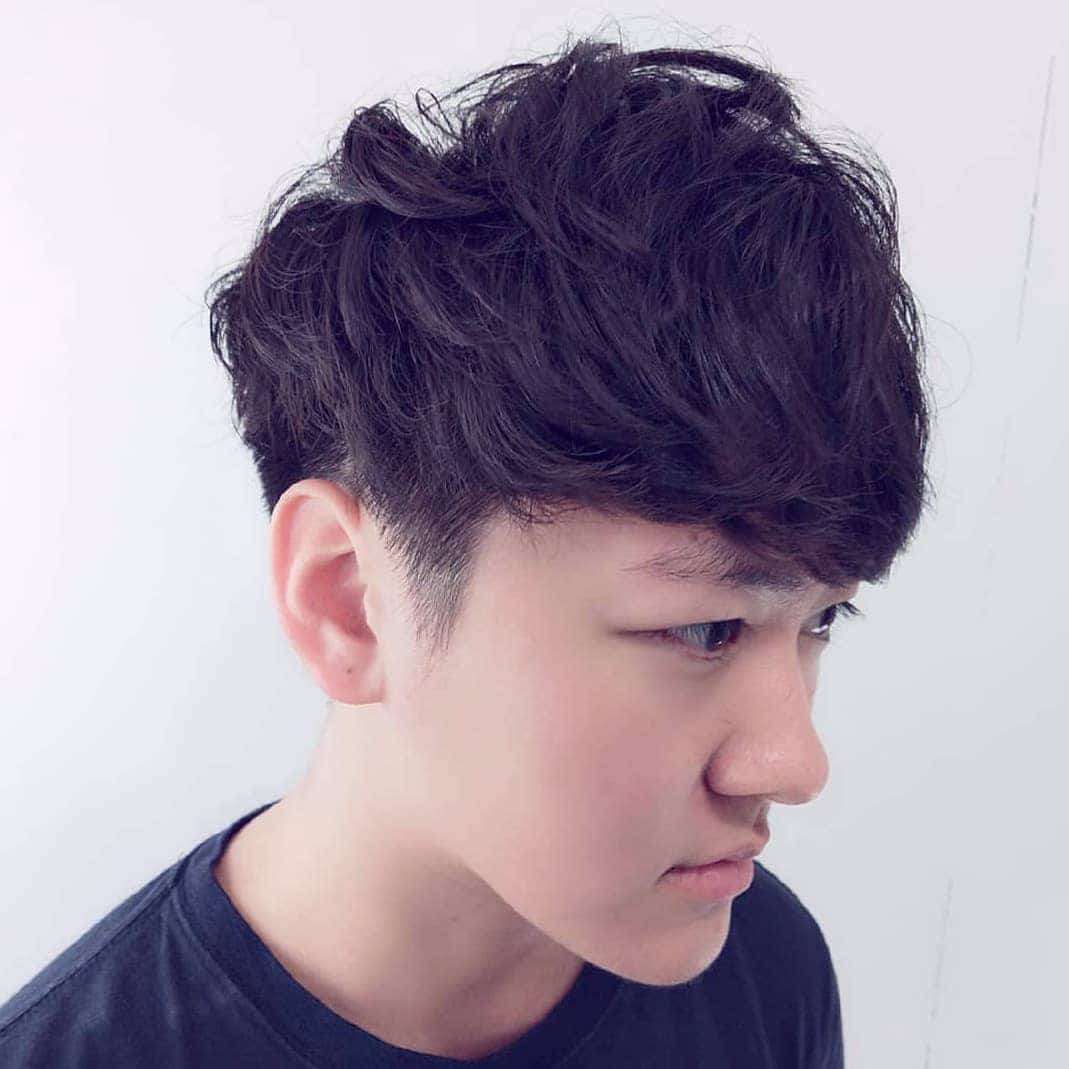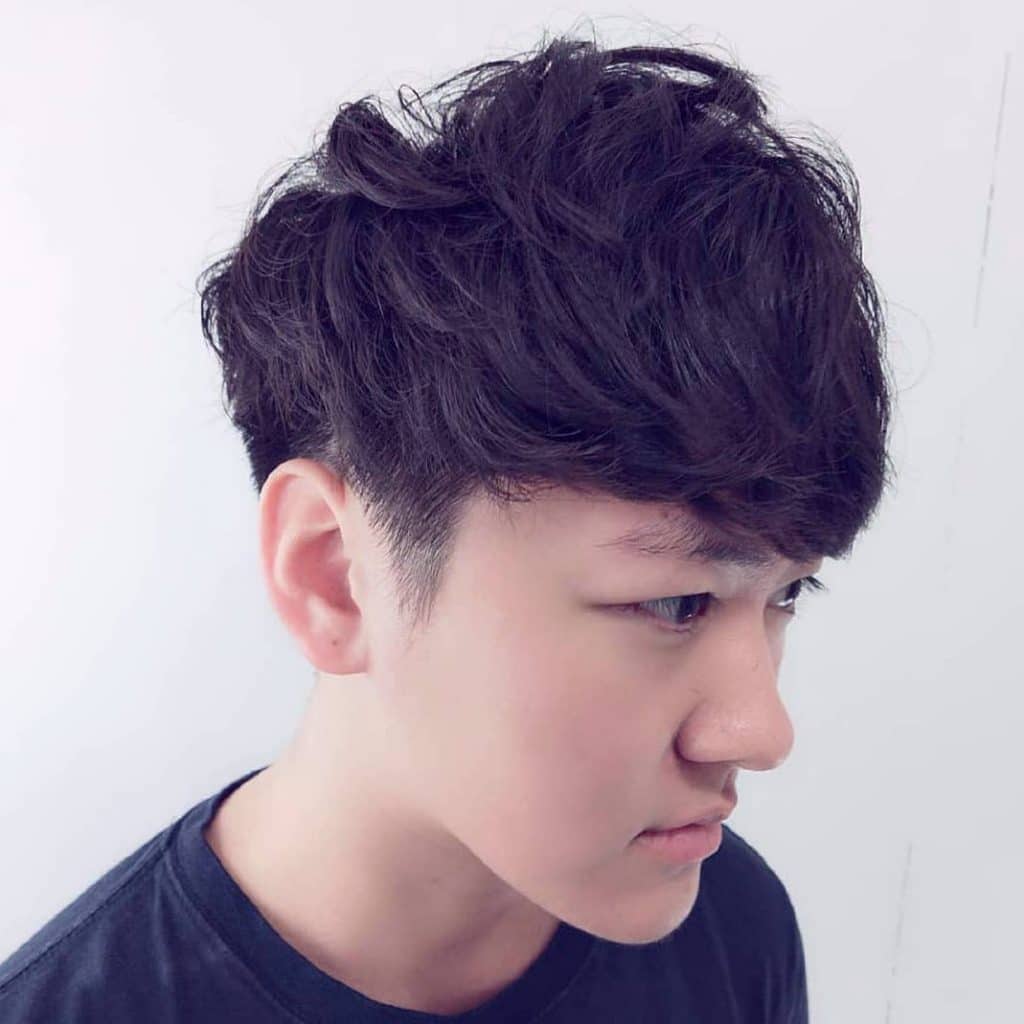 The crop fade brought back bangs but this heavy fringe for Asian guys with some texture takes it to the next level.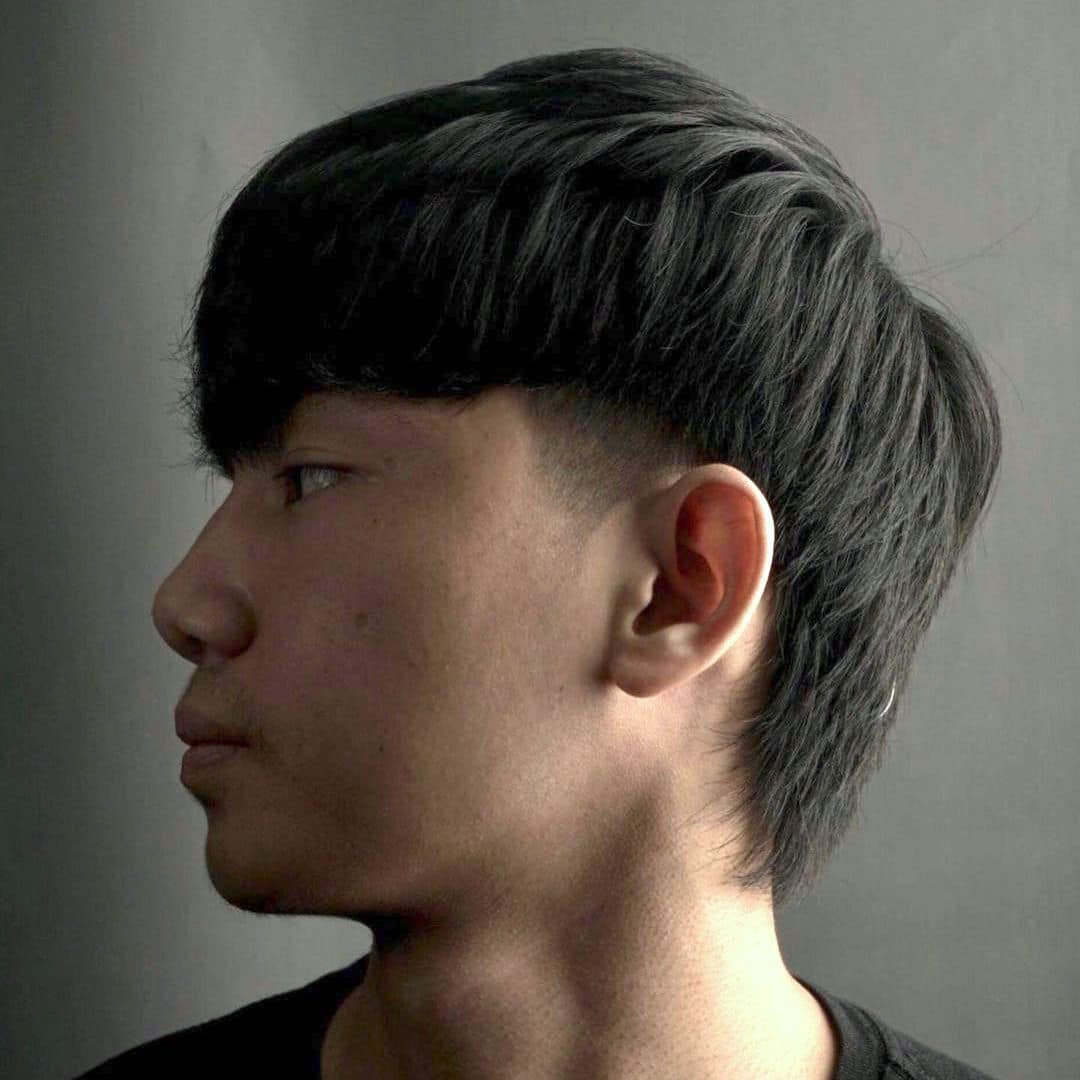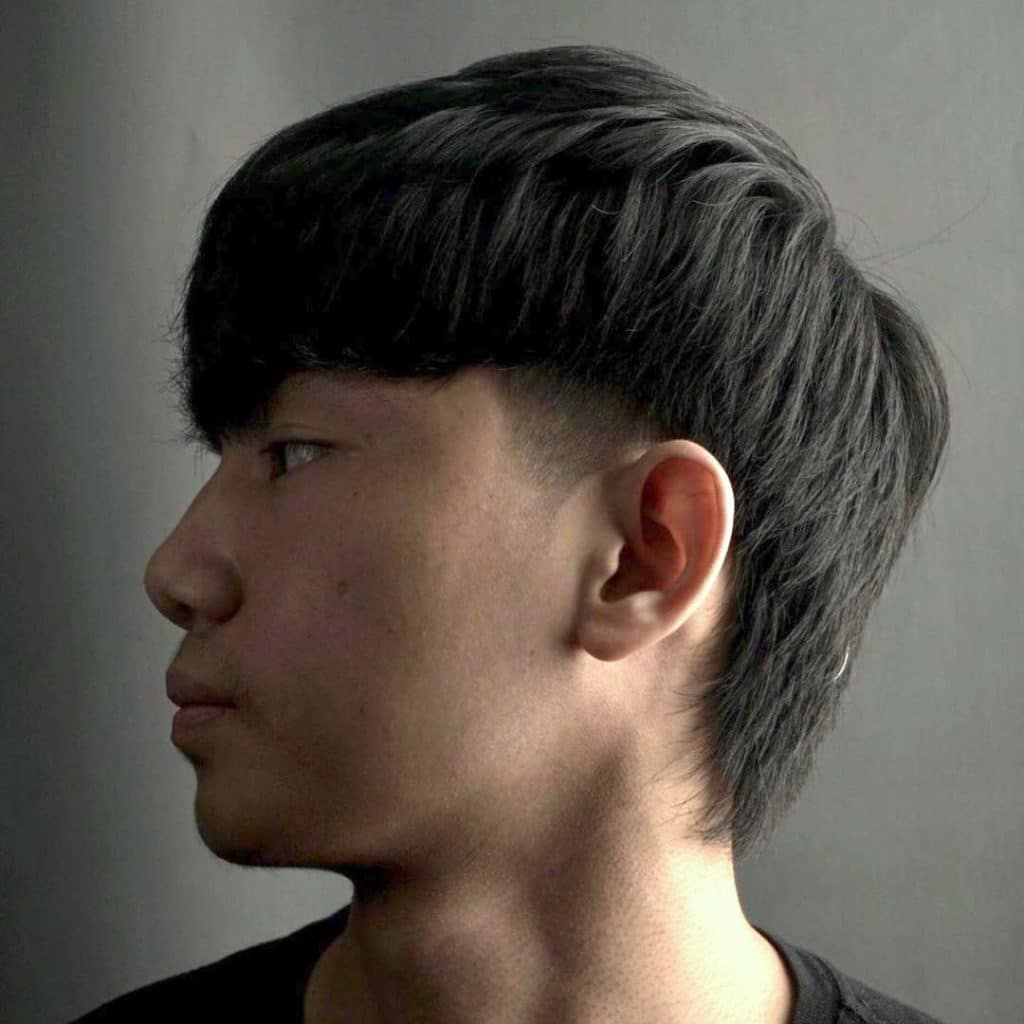 It's part bowl cut, part mullet and totally cool.
6. Side Parts + Slick Backs
Whether you're into vintage style or want a professional look, here are men's medium haircuts with side parts and slicked back.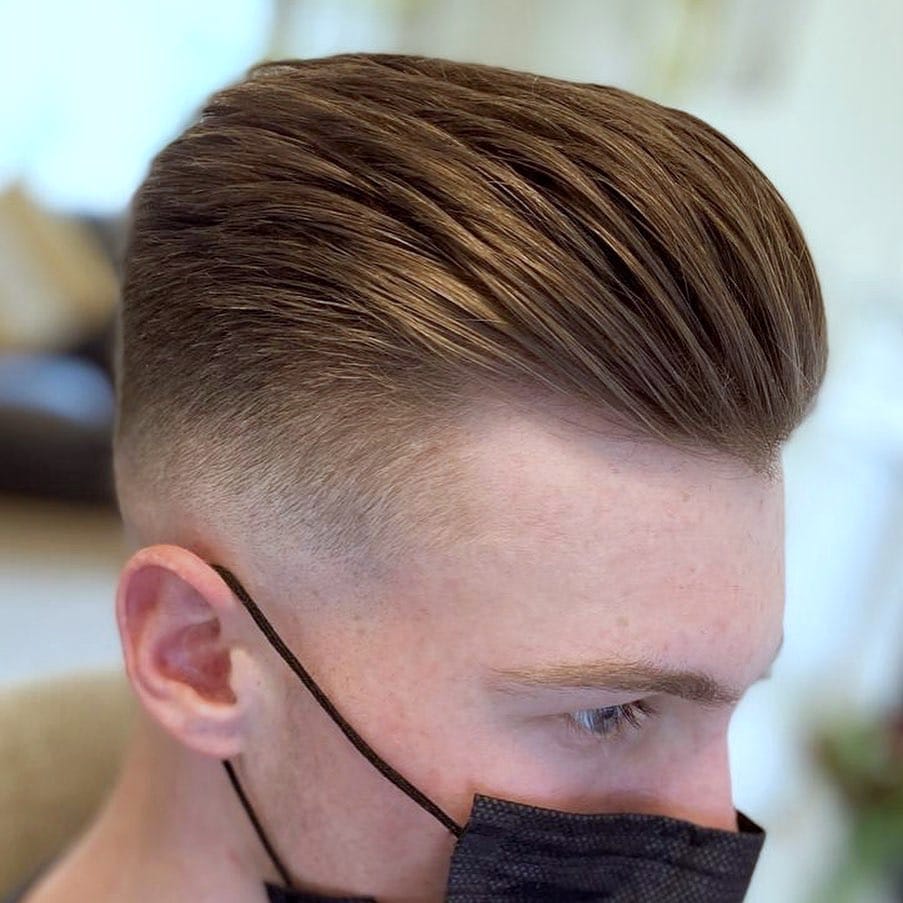 This textured slicked back style is ready for work or the weekend. It depends on what you're wearing.
With medium length hair all over, it is essential to keep the longer sides and back. Try this pomade and comb look or something softer.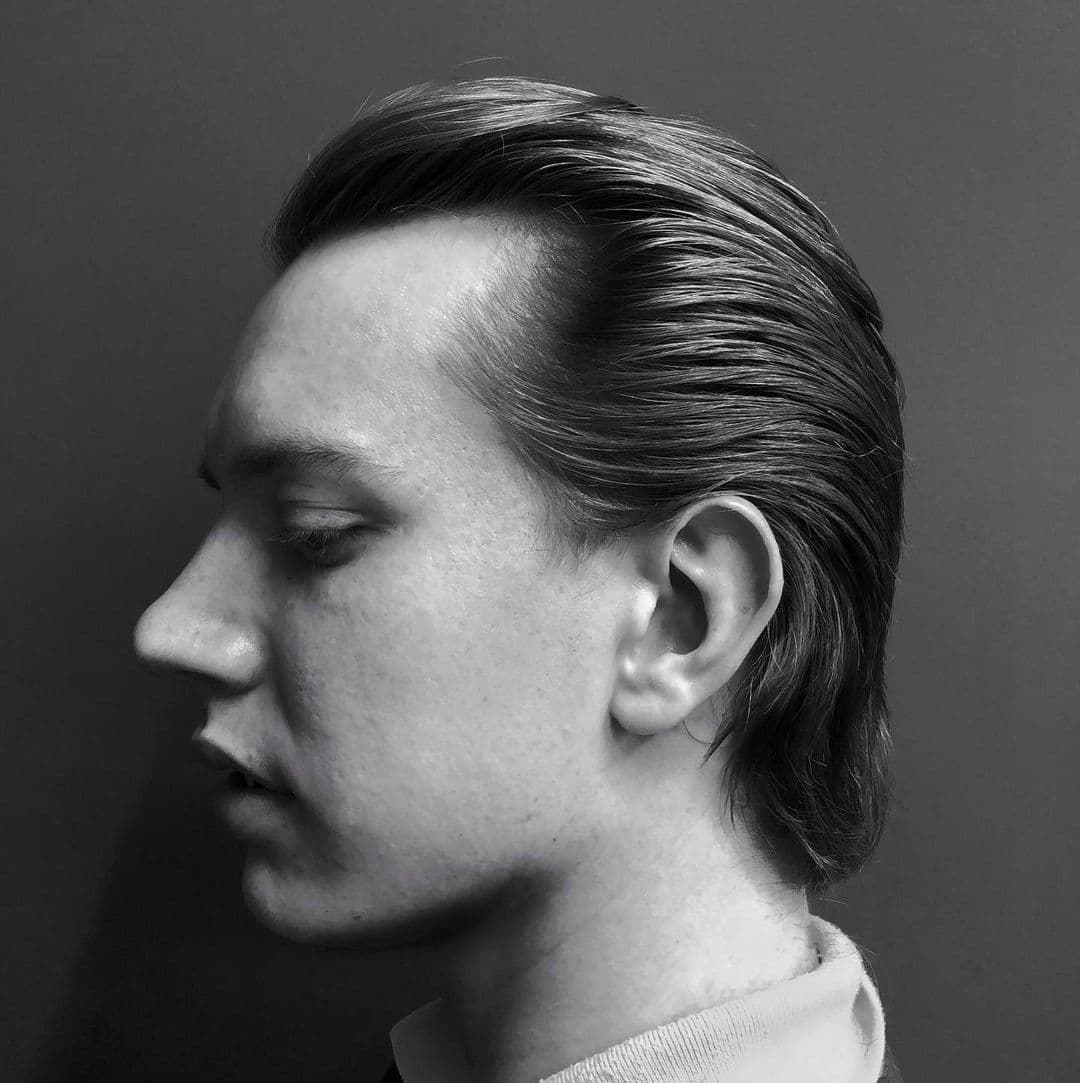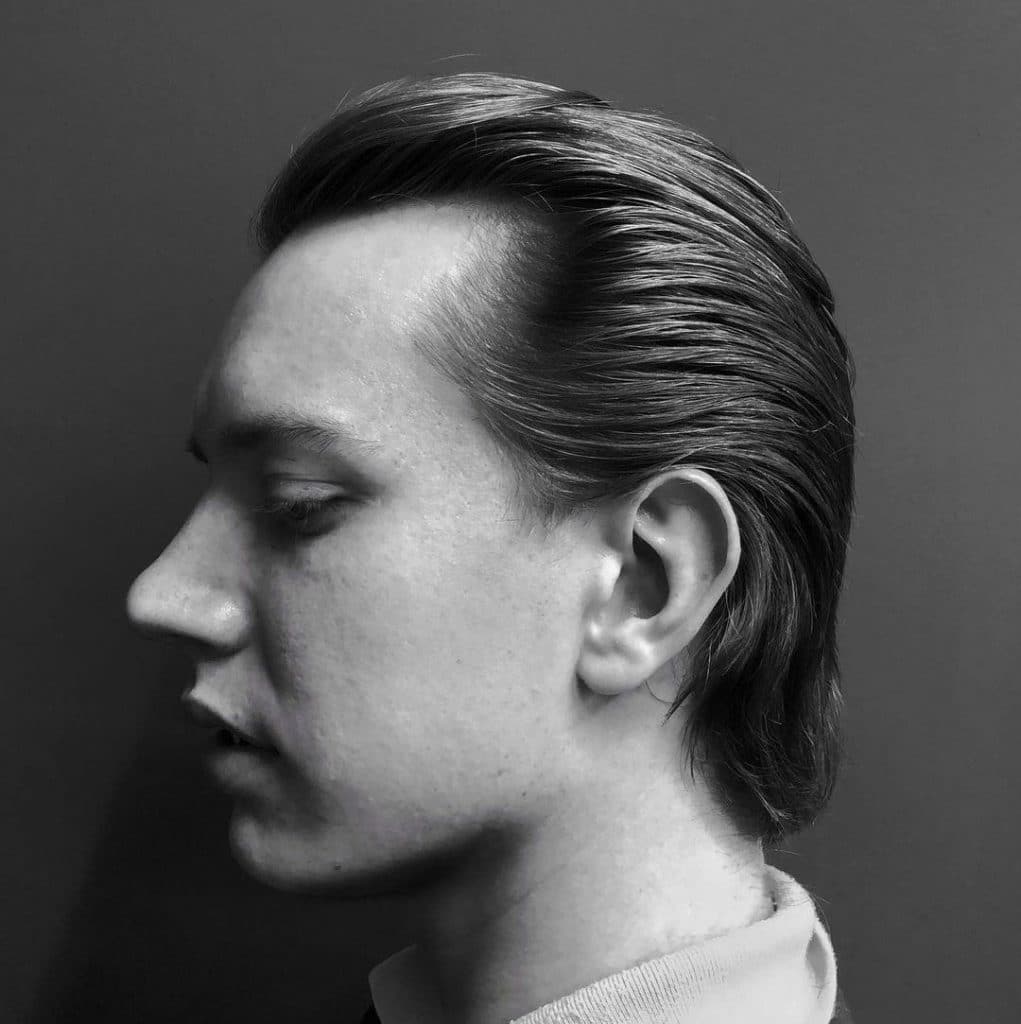 Medium length hair looks so good slicked back.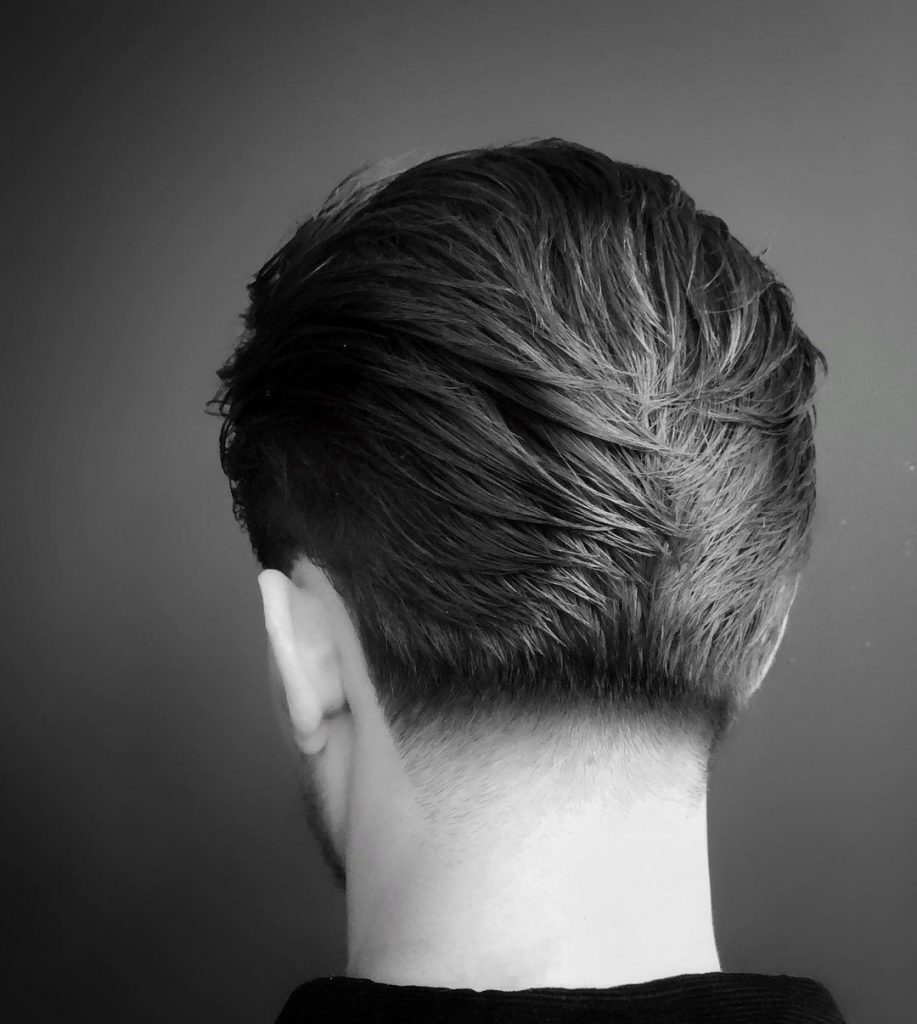 These long layers are combed toward the middle of the back, almost like a ducktail.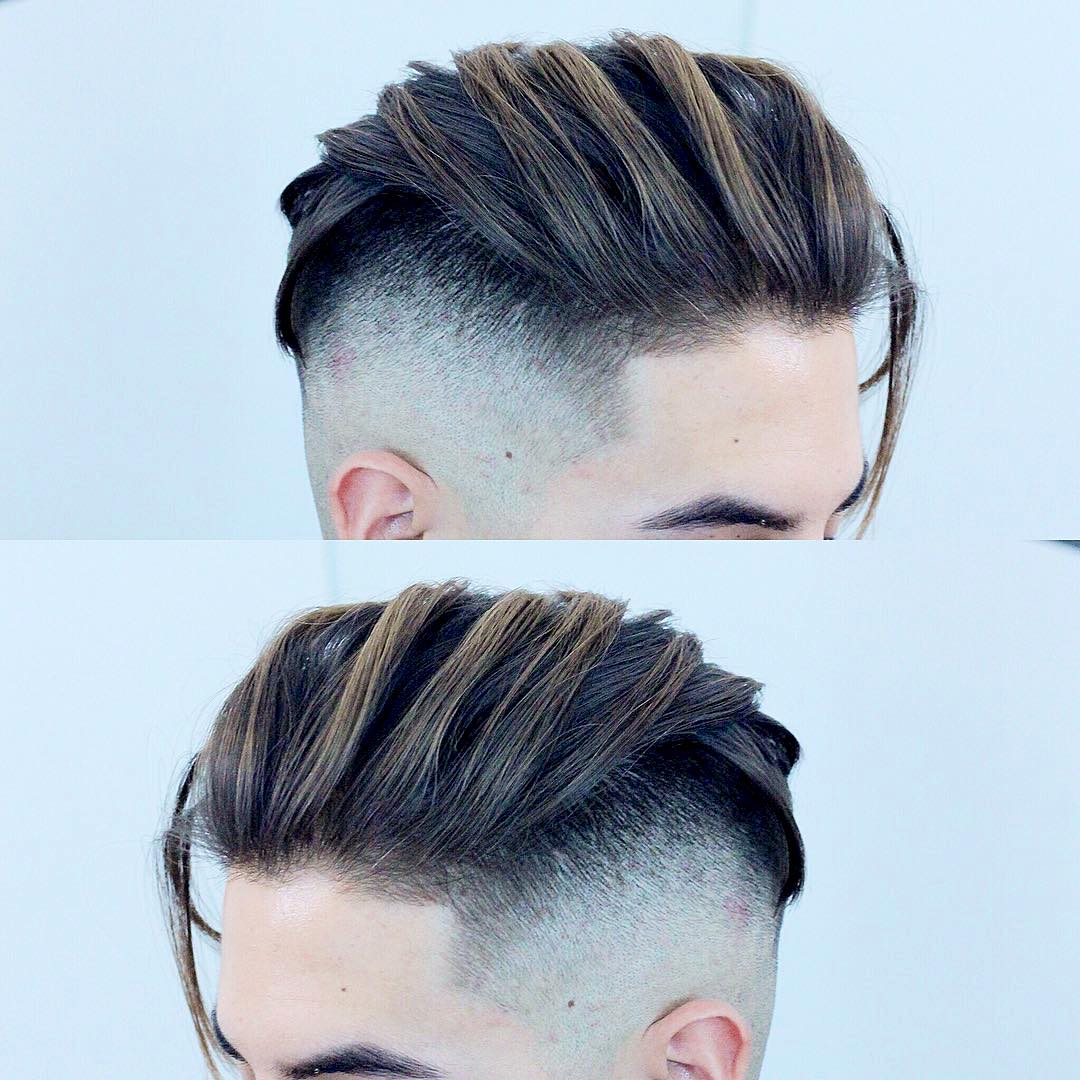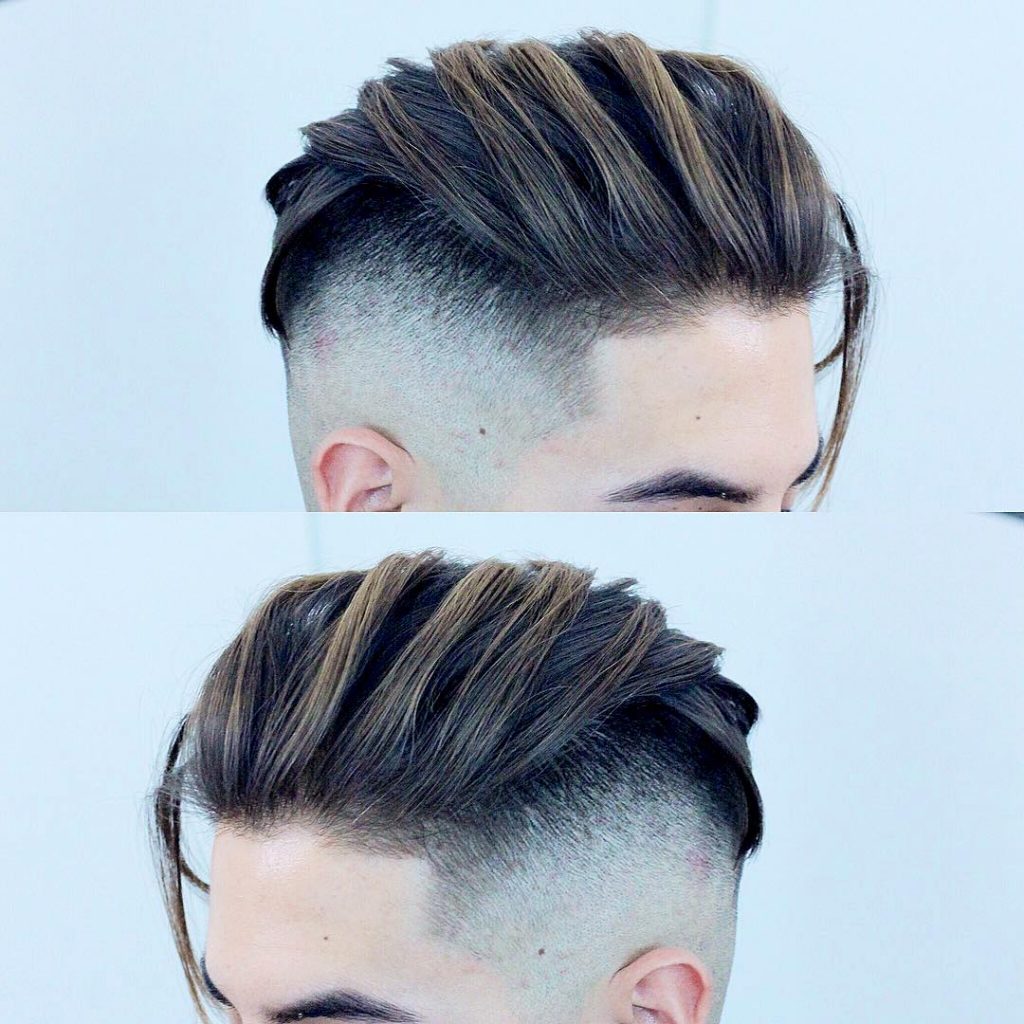 This disconnected undercut is another one of those haircuts that is always in style.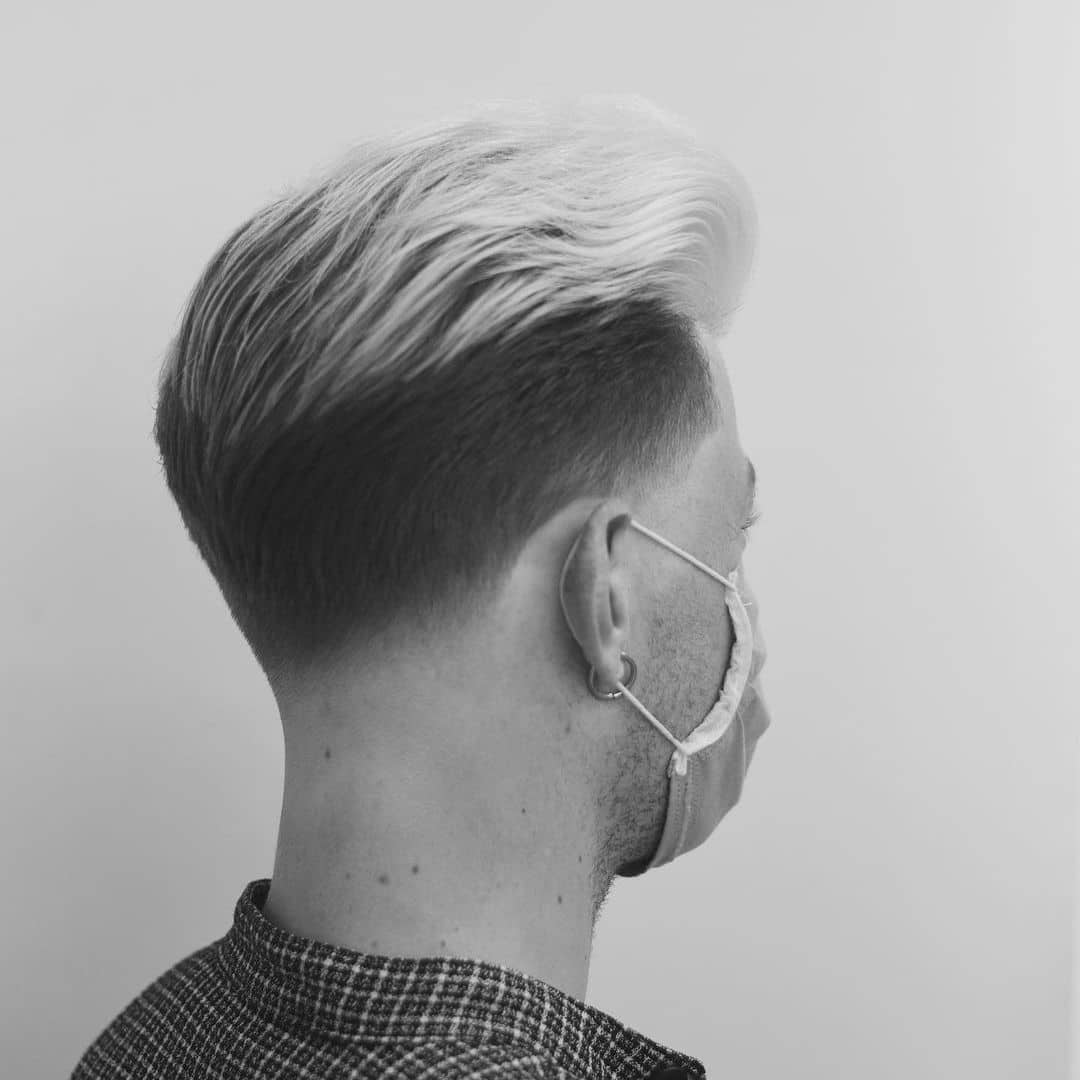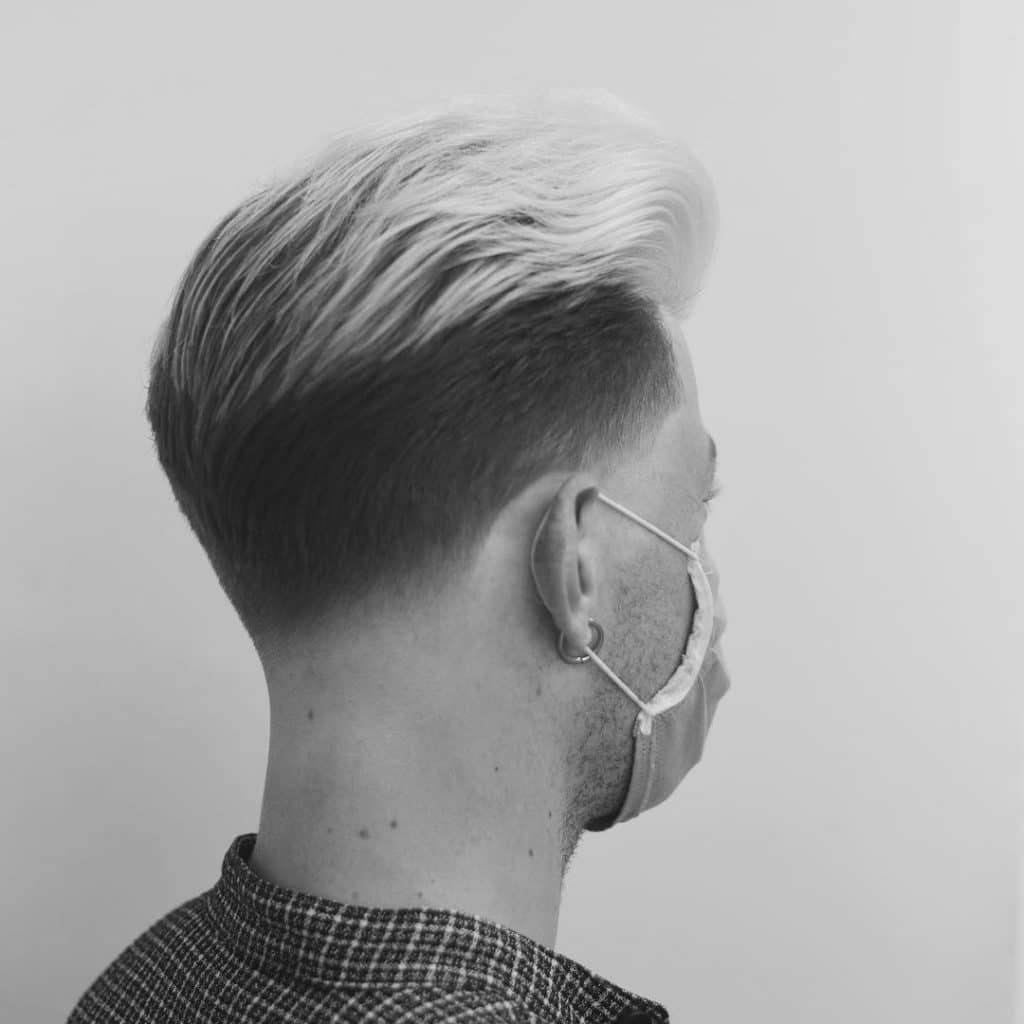 This blonde hair over dark has 90s vibes but is a cool haircut for any hair color and era.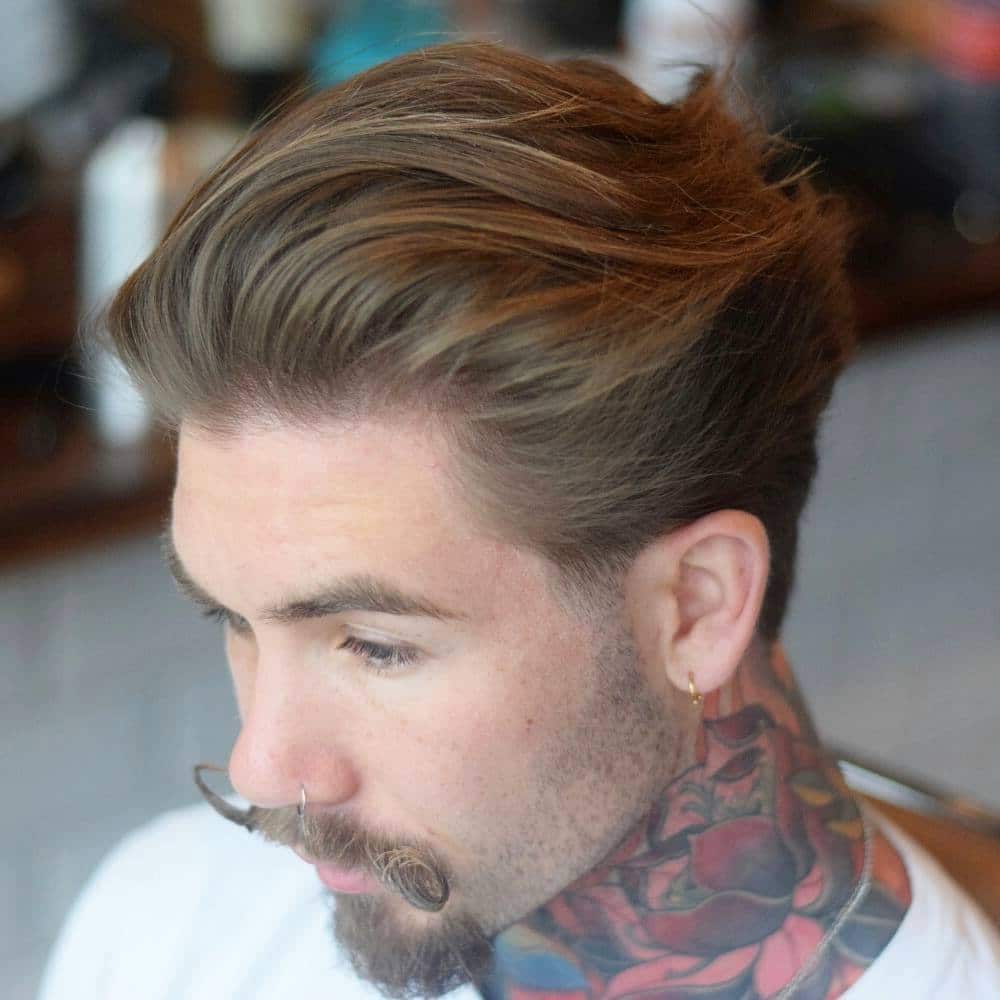 This flow cut is swept back and allows hair to move.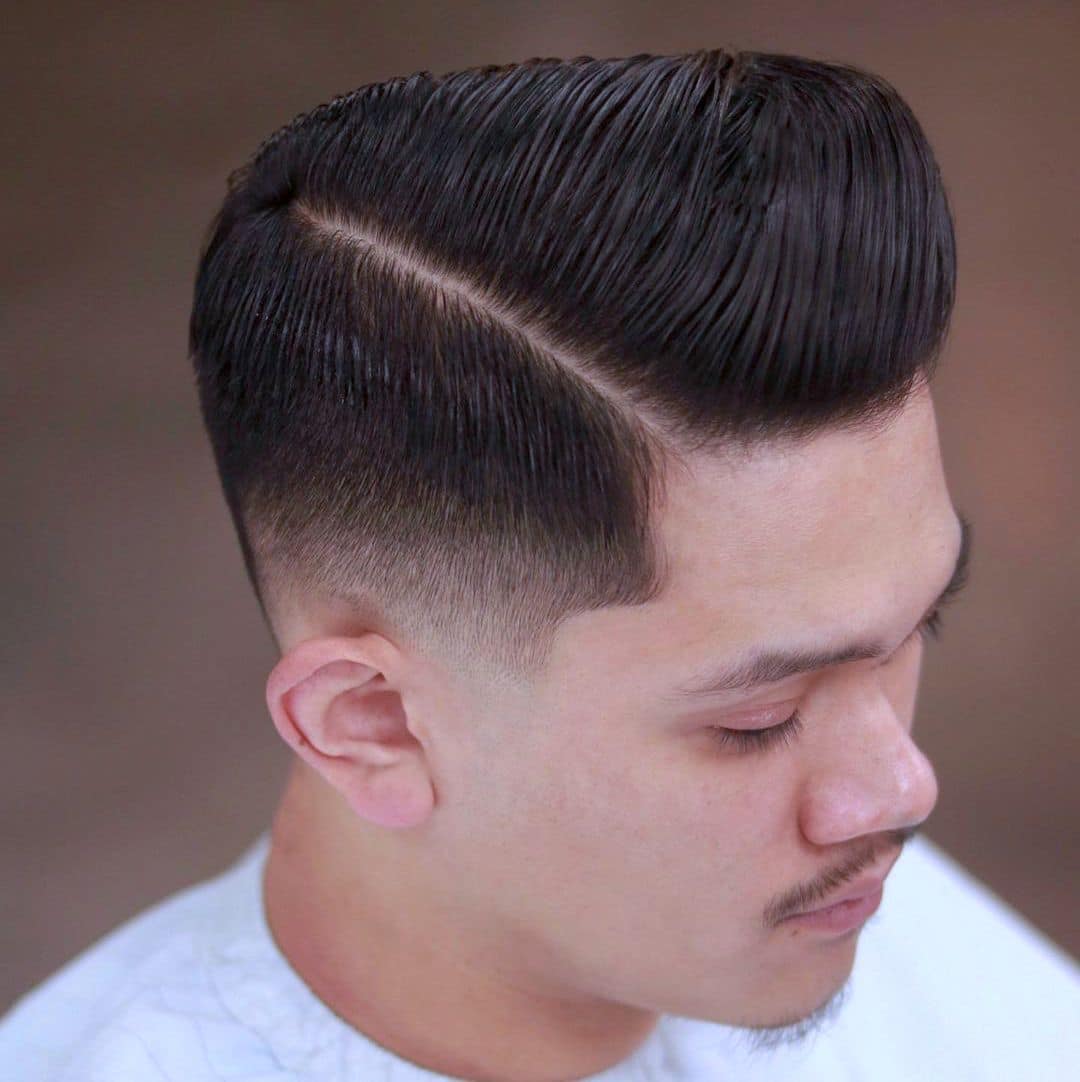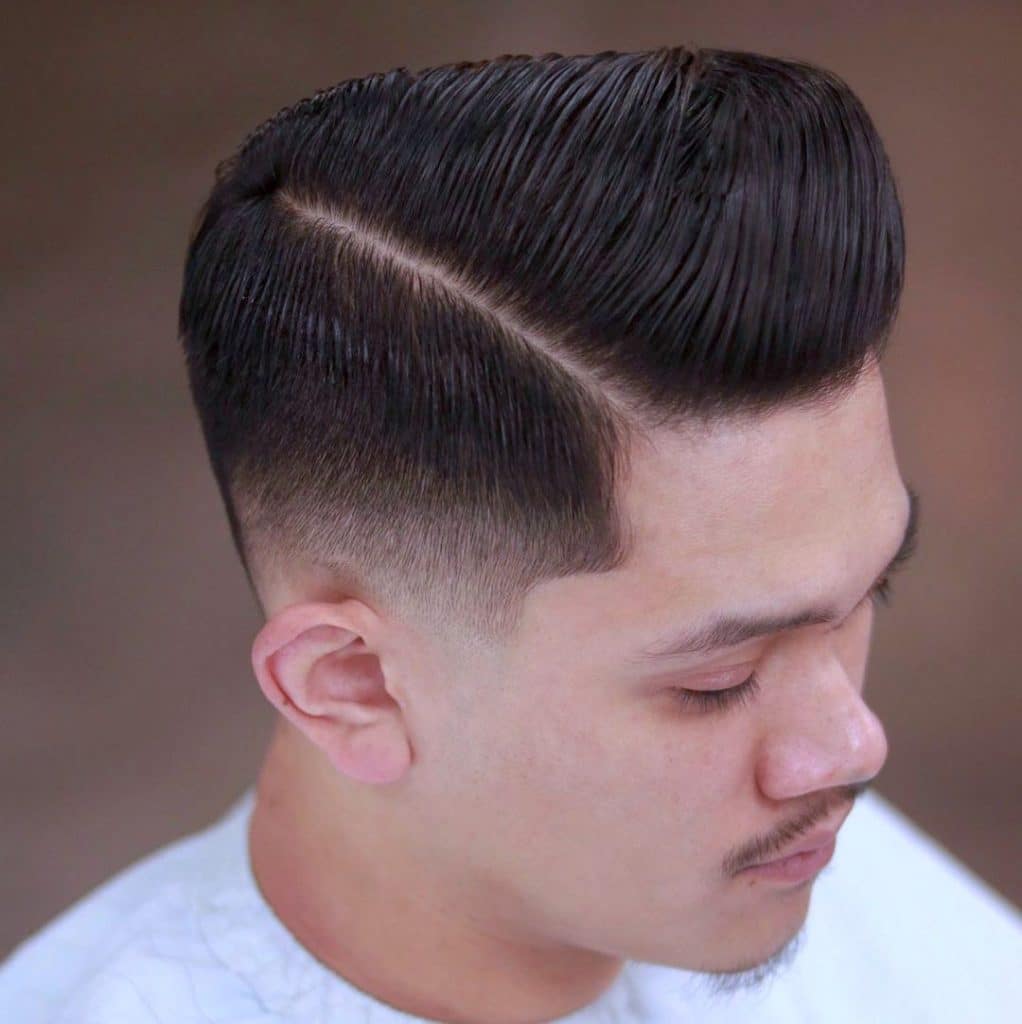 This locked in look is the opposite of flow but you'll know there's not a hair out of place all day long.