Men's short hairstyles are always popular. Short haircuts can be as modern or classic as you like.
There are plenty of established short men's haircuts like the buzz, fade and crew cut. There are also plenty of trendy men's styles at this length.
The textured crop with faded sides is a hugely popular cut. The taper trend can also be worn short.
Check out these pictures of men's short hairstyles for 38 of the freshest new looks.
1. Buzz Hair Cut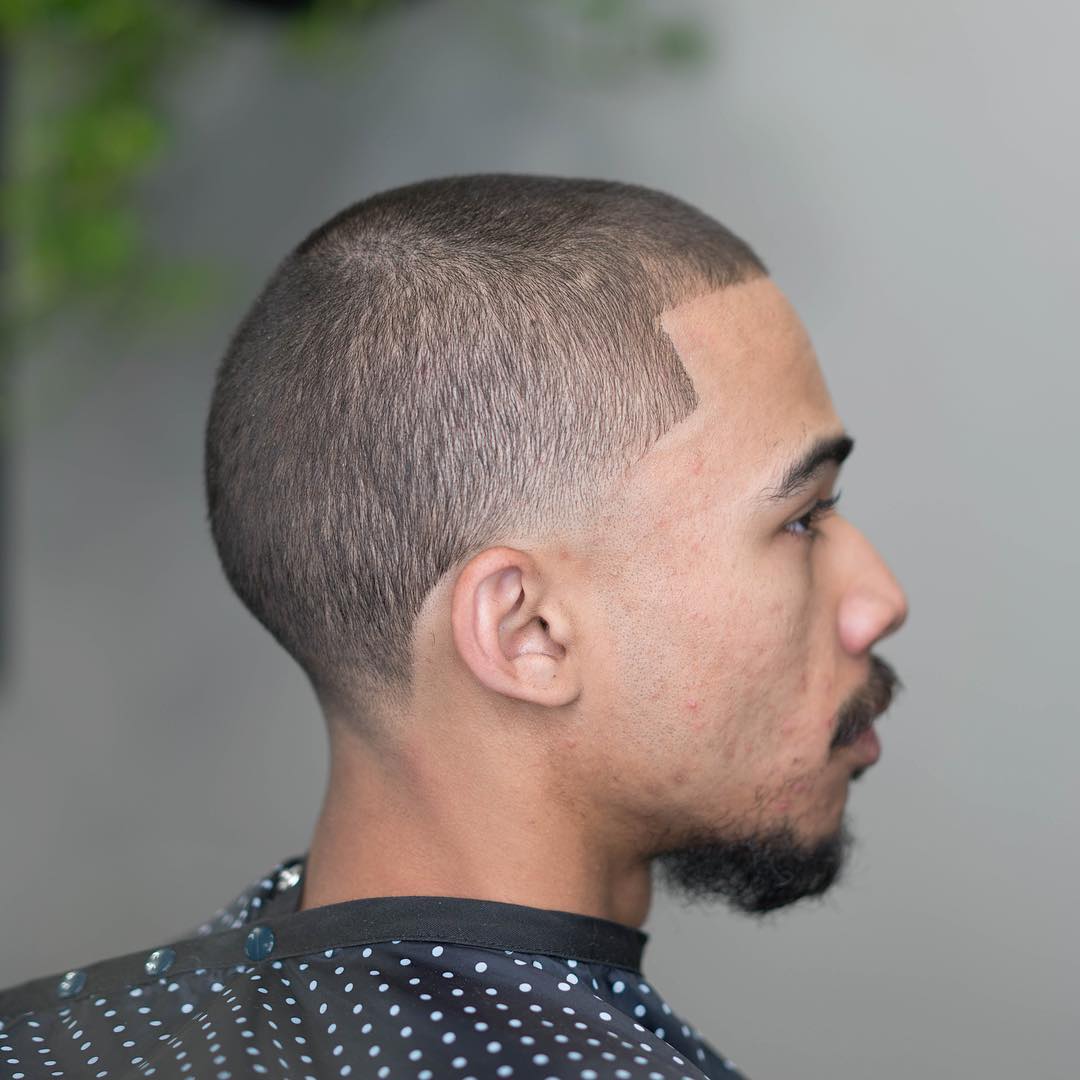 It doesn't get much shorter than this all over buzz. A line up at the forehead and quick taper at the sideburns and neckline set it apart from an at home head shave.
2. Buzz + Low Fade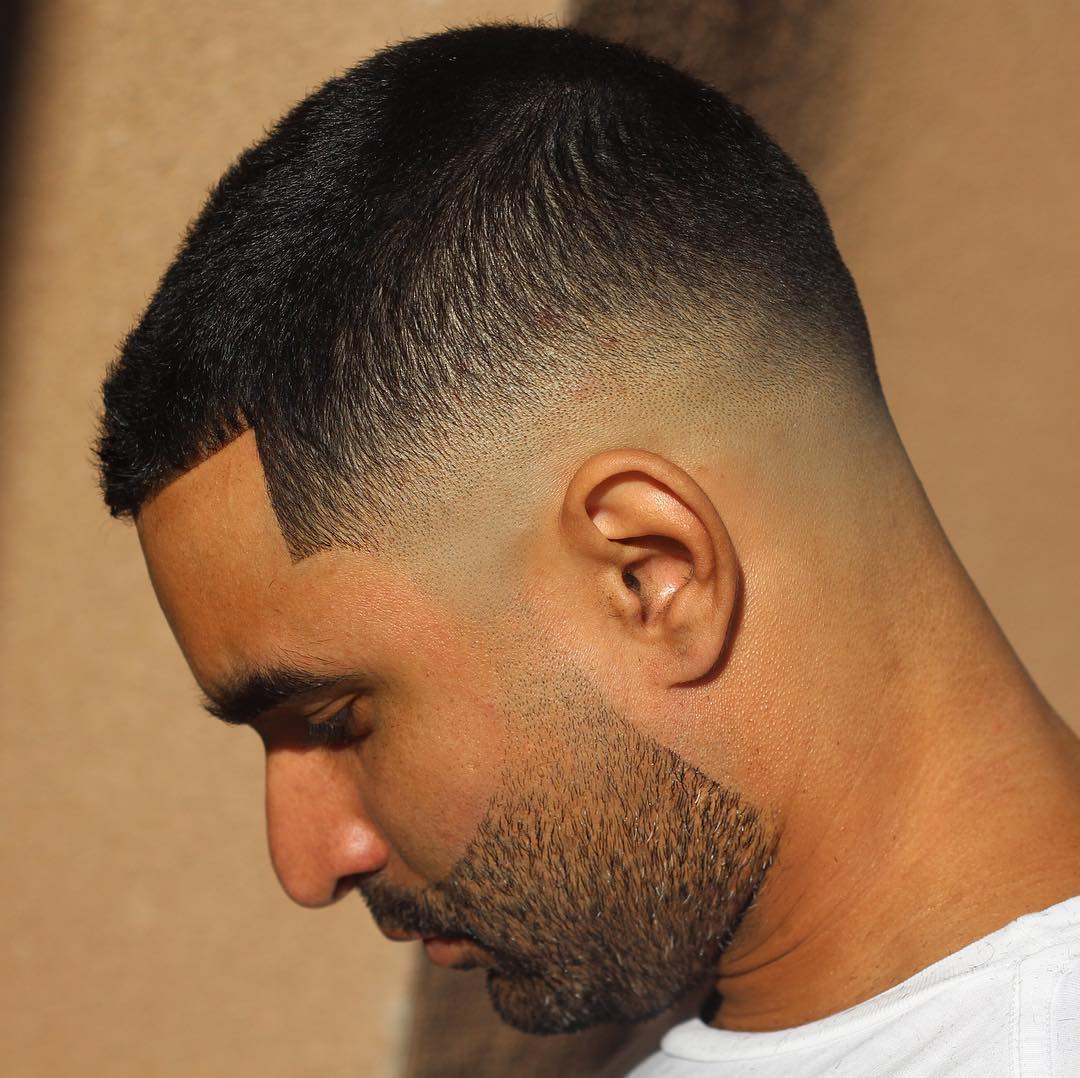 The buzz and fade combination is one of the most popular short haircuts for men. The no maintenance cut tames thick, curly or black hair with plenty of style.
3. Buzz + Burgundy Streak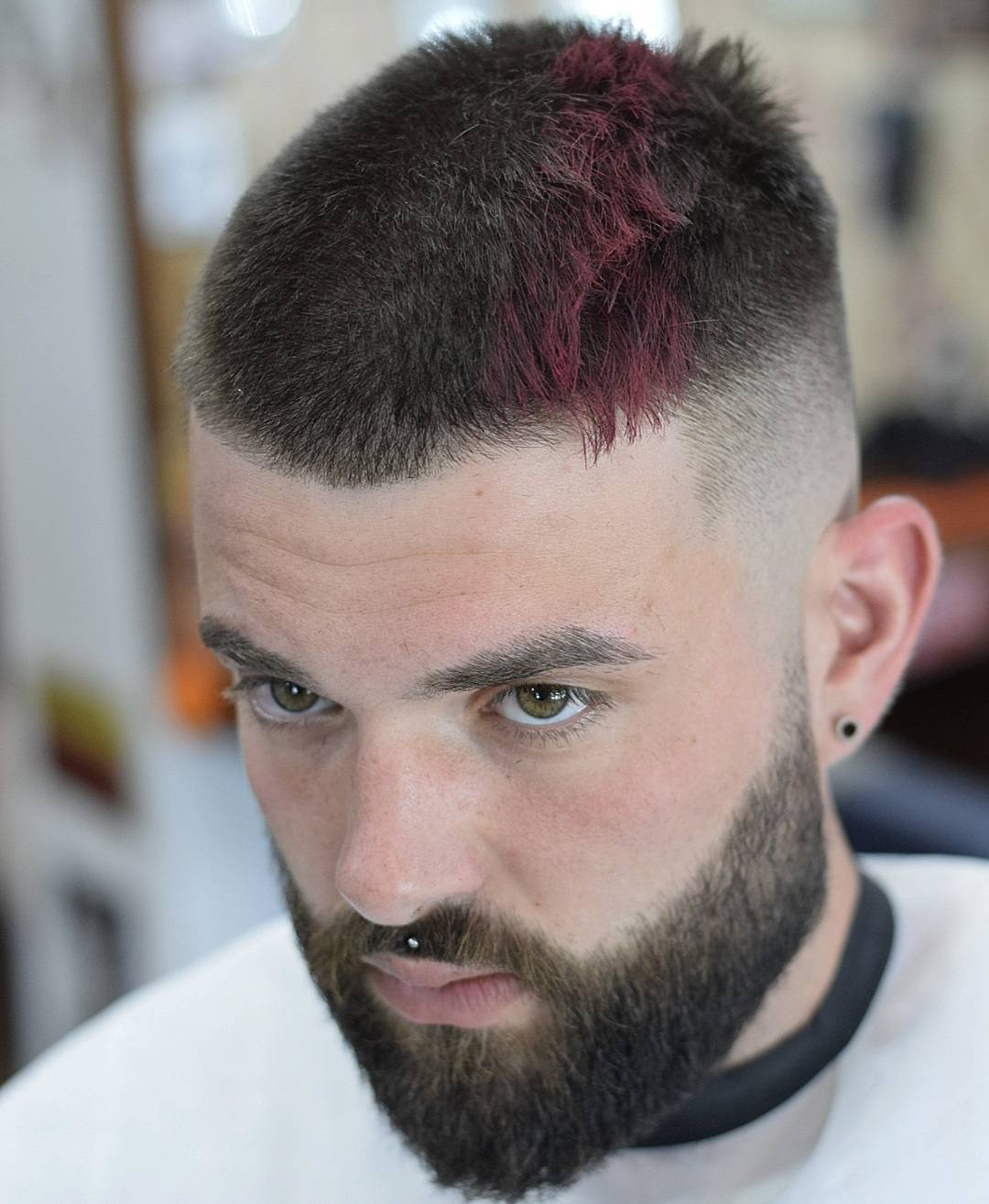 This buzz fade is interrupted by a streak of color that is also longer for added emphasis.
4. Short Curls + Low Fade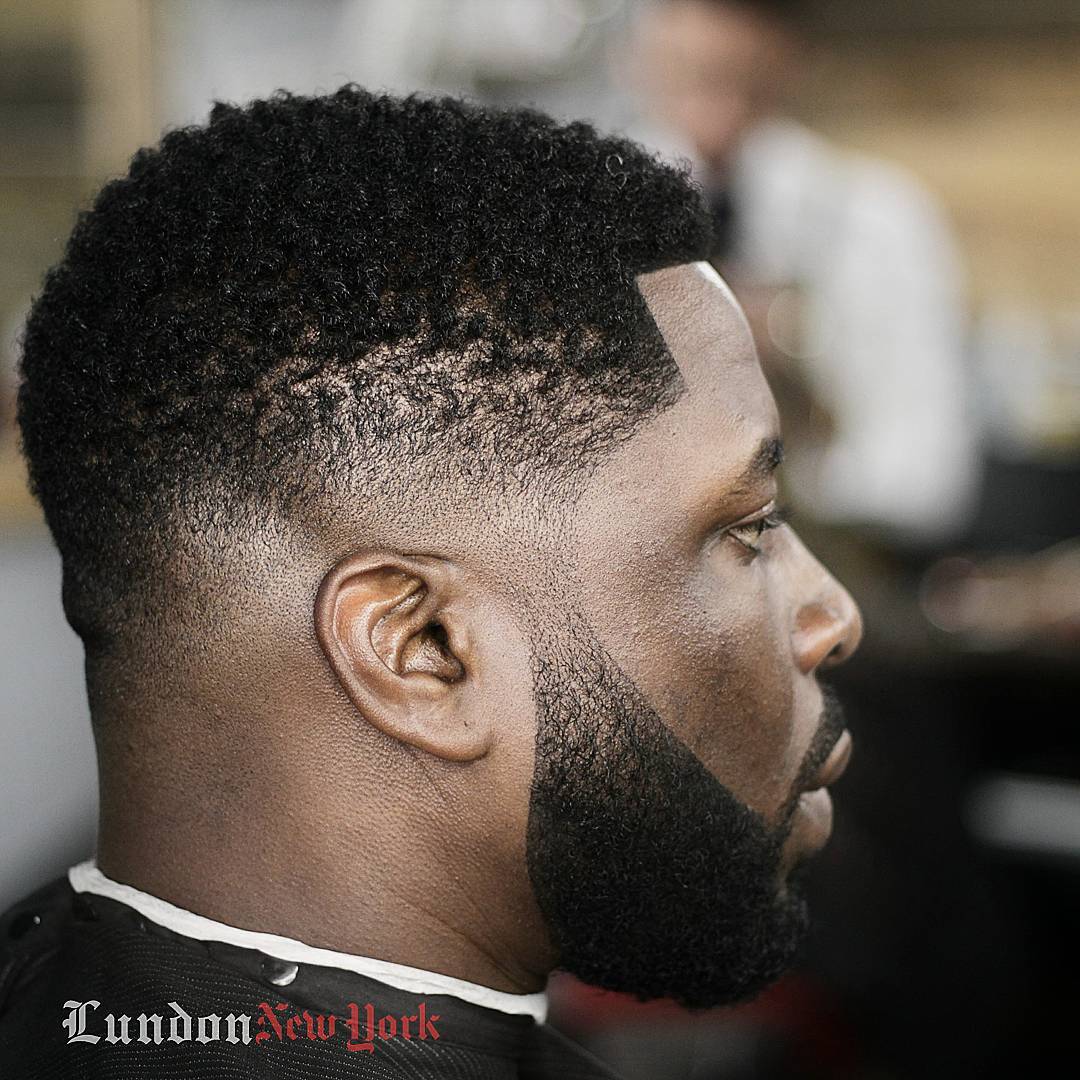 This short cut leaves some grain on top with a low skin fade around the neckline.
5. Longer on Top Buzz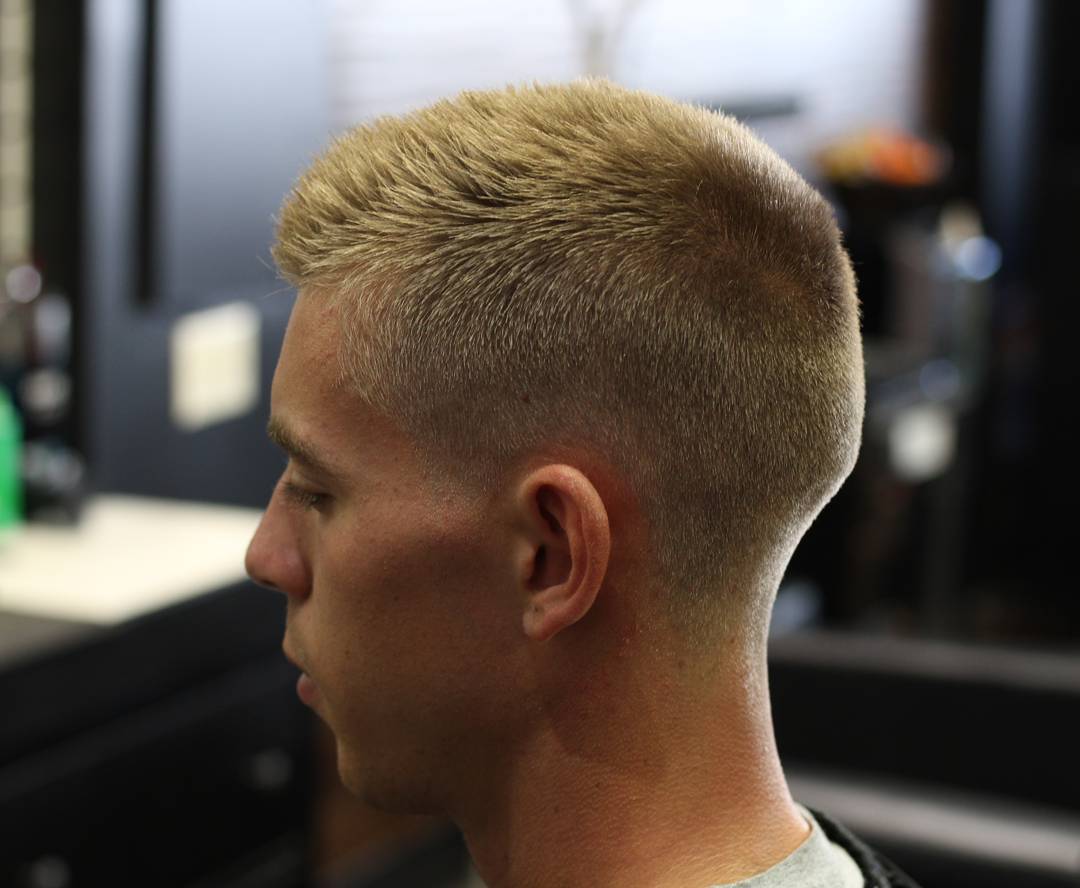 This buzz cut with a hint of length on top looks great on it's own or can be used to grow hair out.
6. Low Skin Fade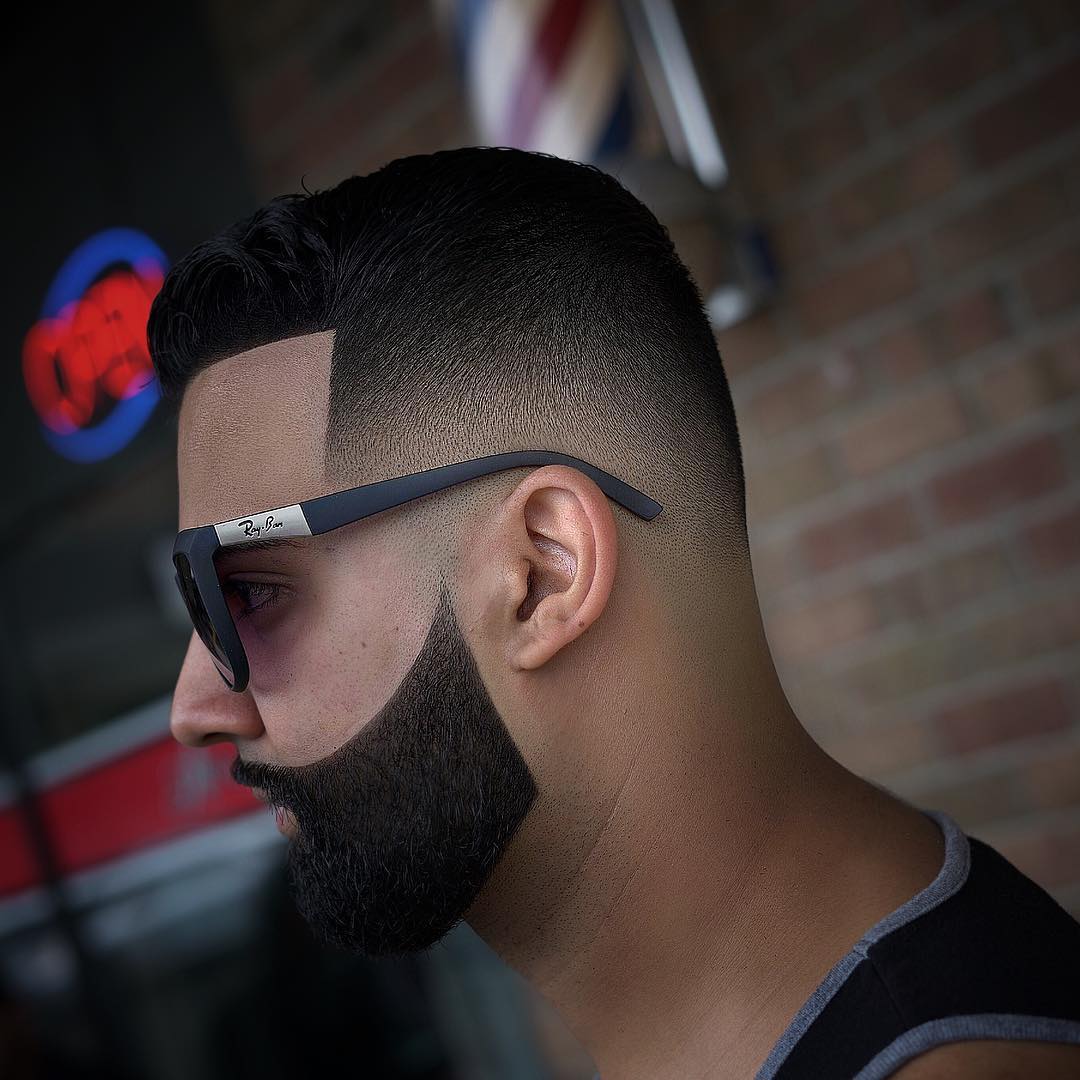 A blurry skin fade contrasts with sharp edges of a line up and beard.
7. Ivy League Haircut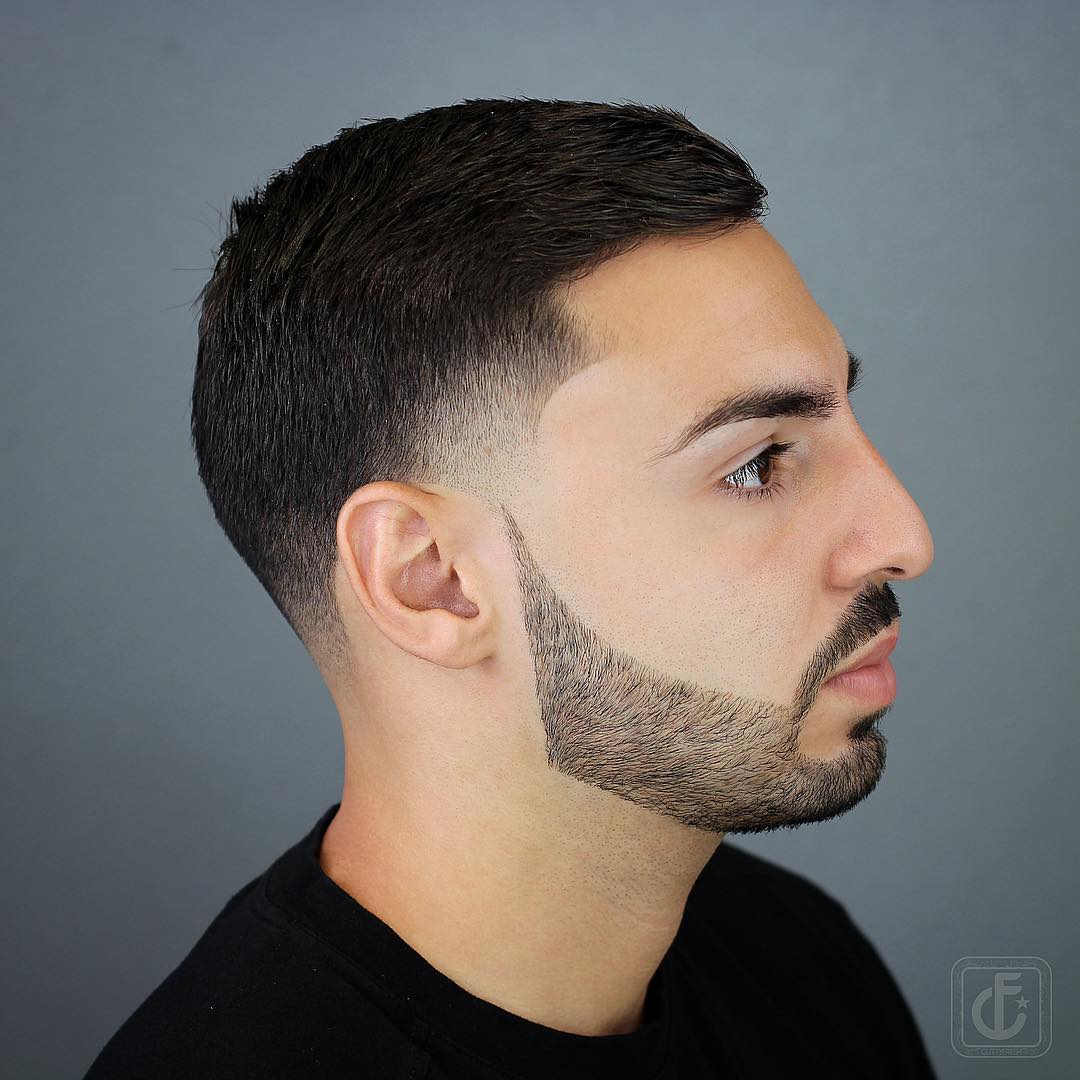 The Ivy League is a crew cut that is long enough to part on top. This military short version just barely fits the bill.
8. 360 Waves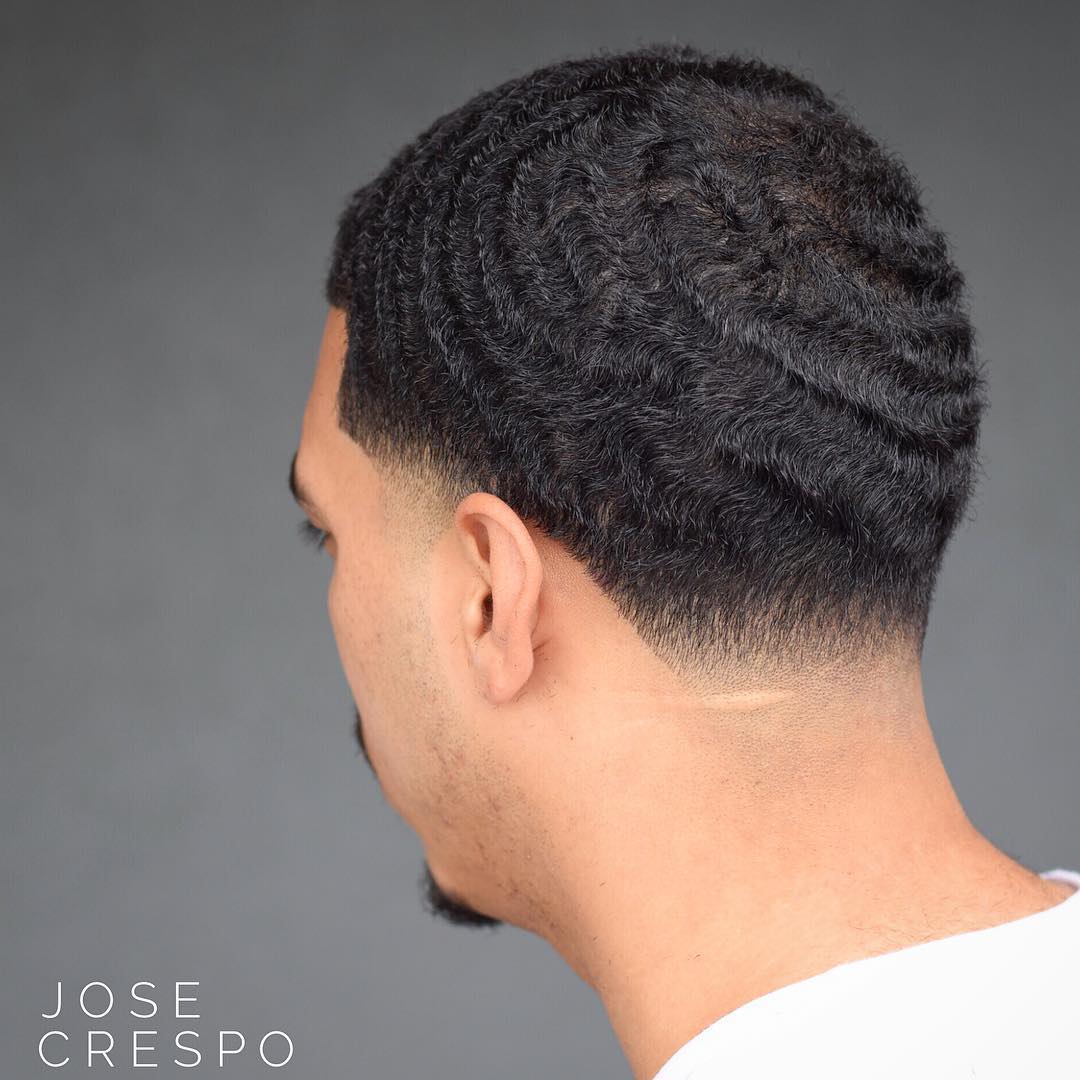 This cool style adds plenty of texture without much length. A quick fade at the sideburns and neck completes the look.
9. Neck Taper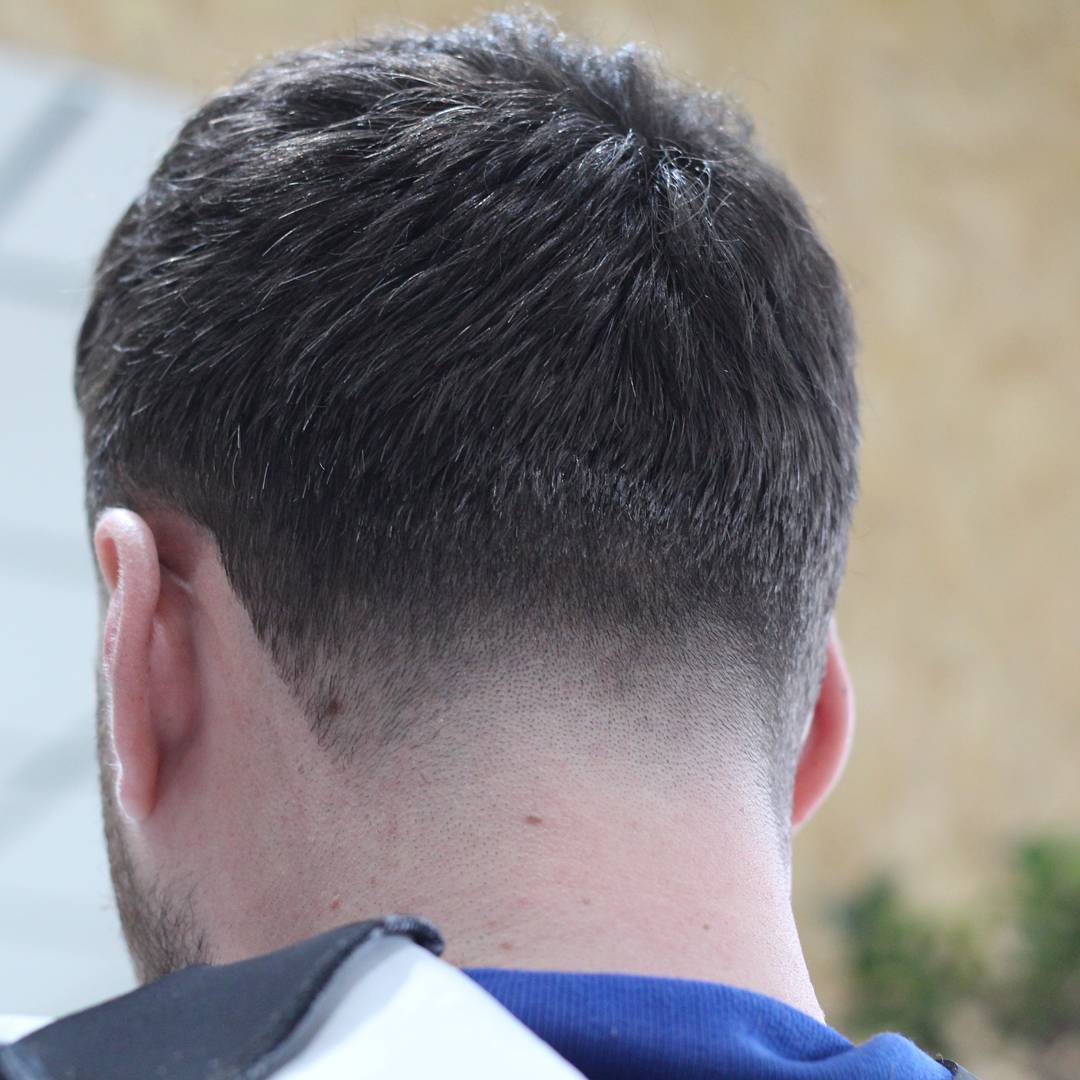 Style is all about the details. This short all over haircut gets a cool finish from a neck taper.
10. Caesar Haircut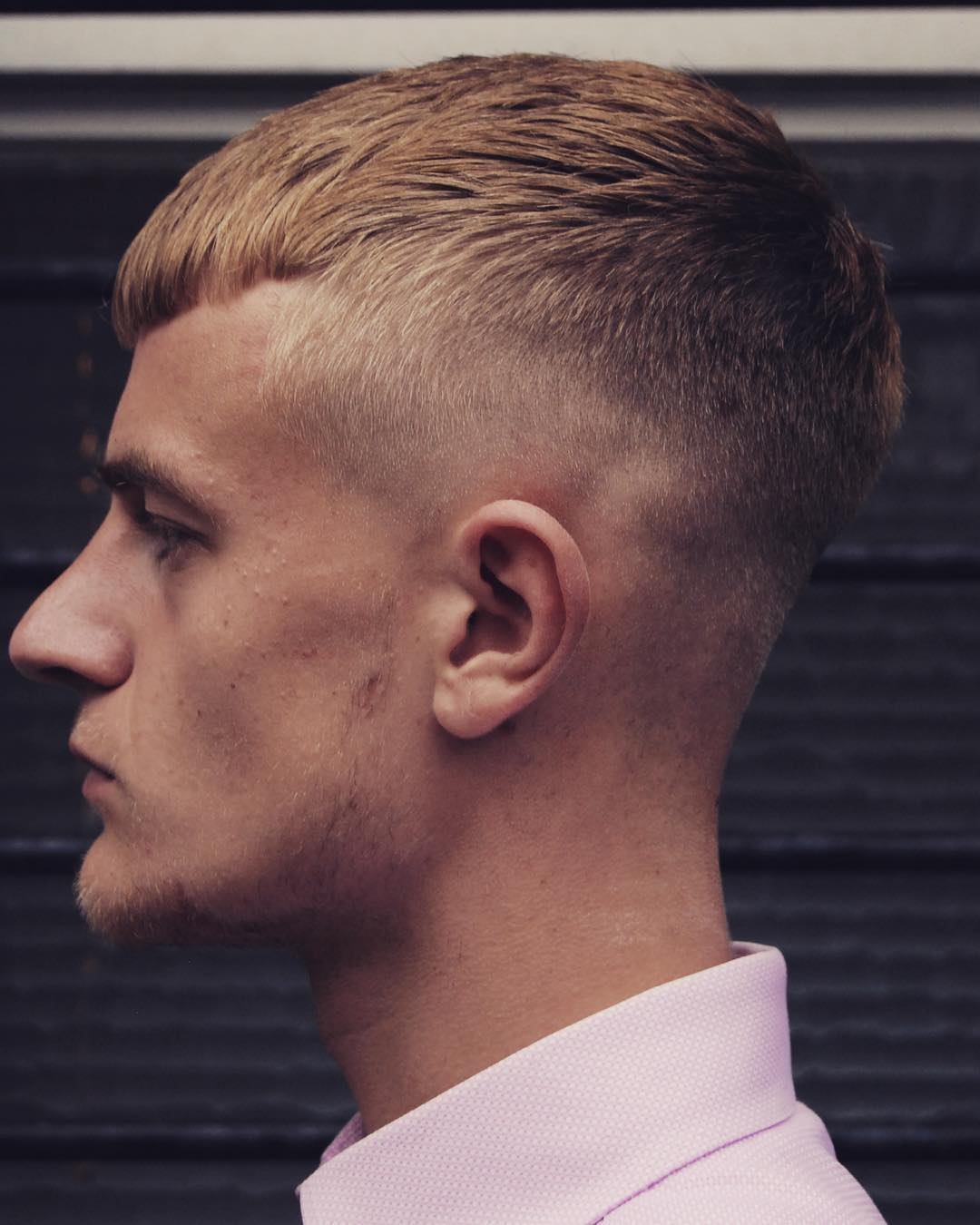 The Caesar is a short haircut with blunt bangs. This modern version adds a medium fade all around.
11. Short Curly Hair for Men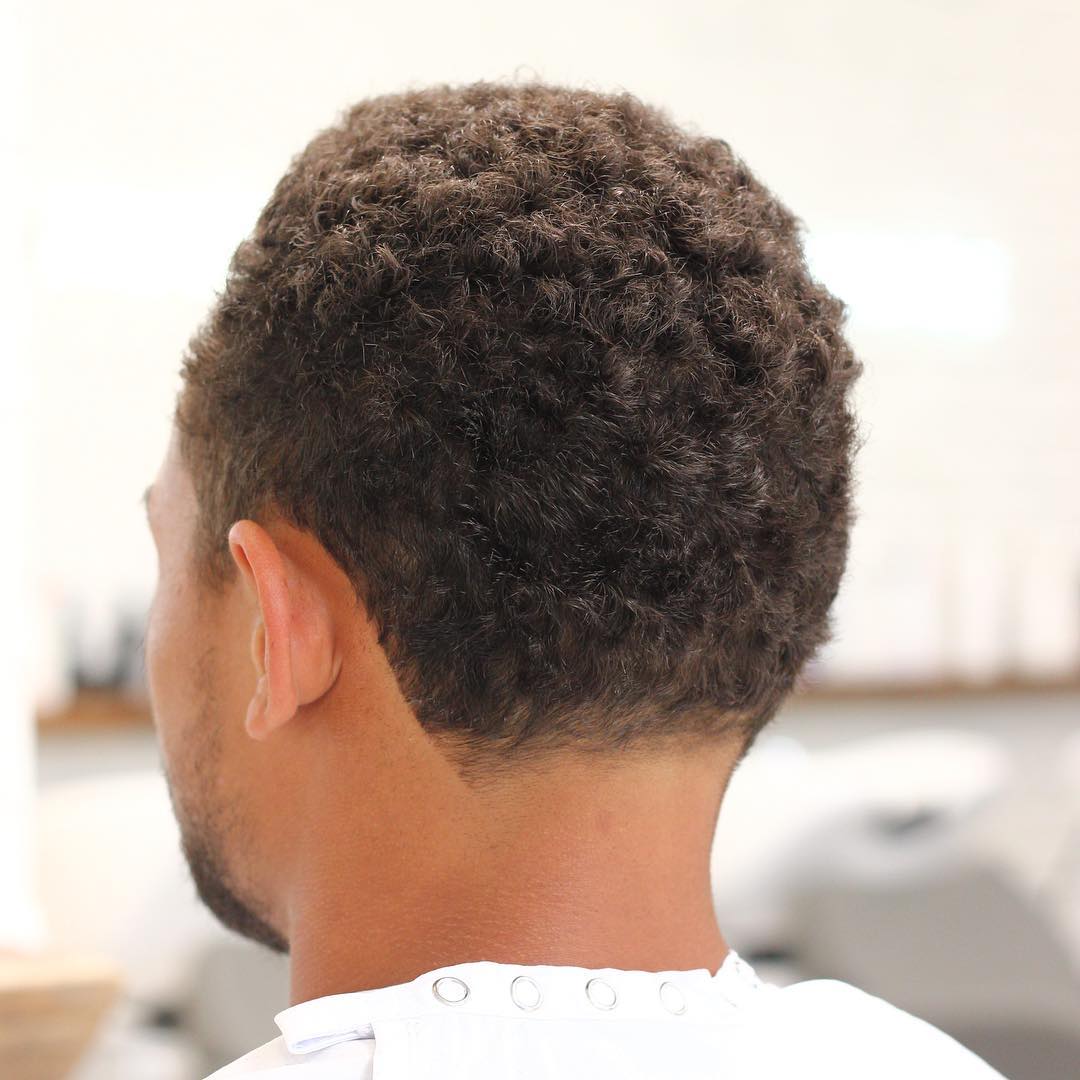 This short haircut for curly hair has plenty of texture with minimal length.
12. Short Quiff + Drop Fade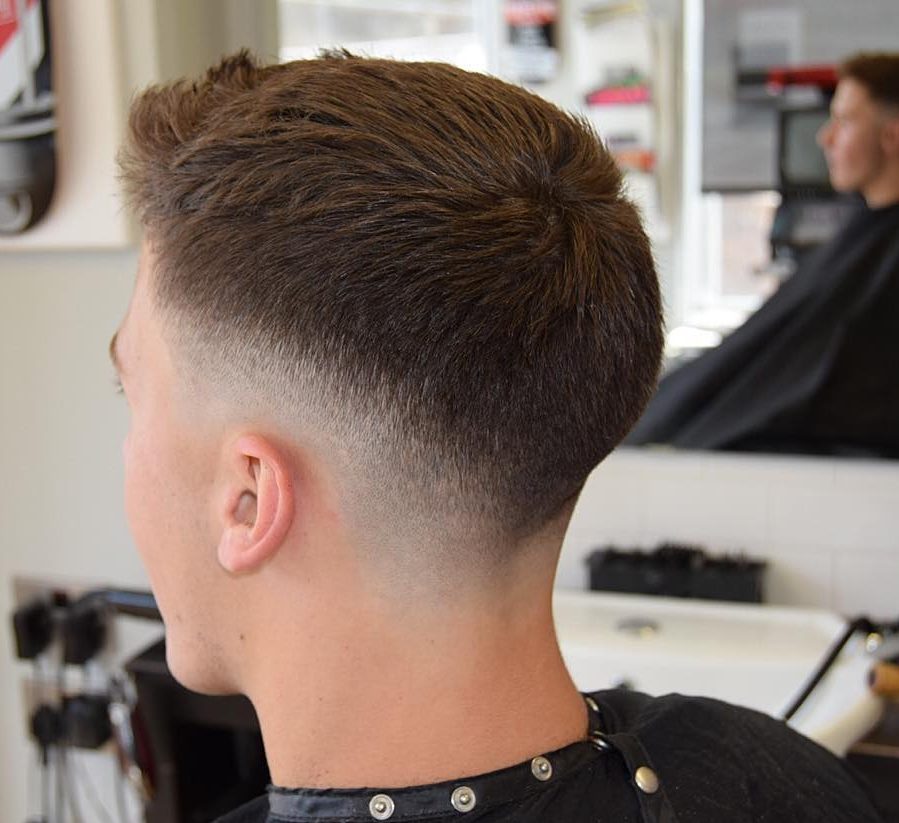 This cool cut has just enough length to spike up at the front and a fade that drops down behind the ear.
13. Longer on Top Short Haircut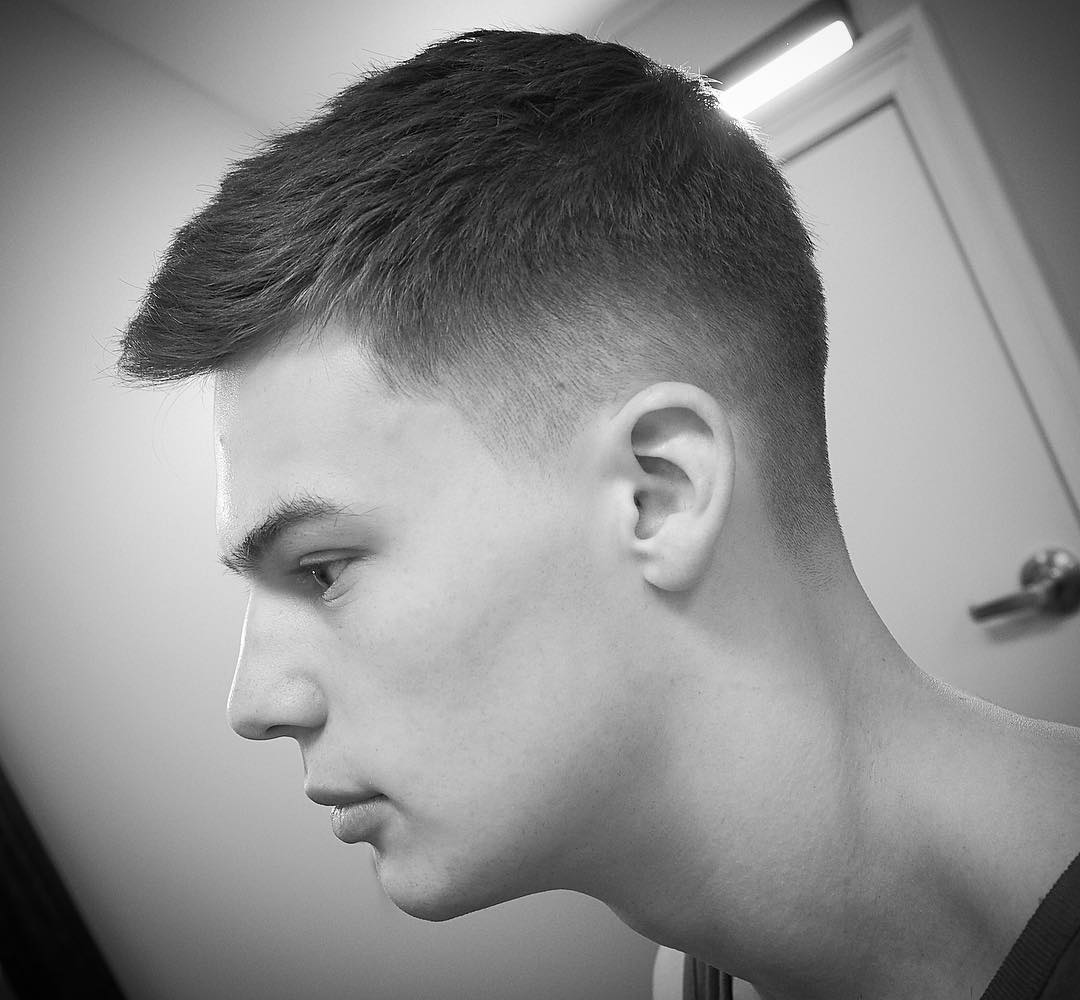 Length along the hairline gives this low fade haircut plenty of styling options.
14. High and Tight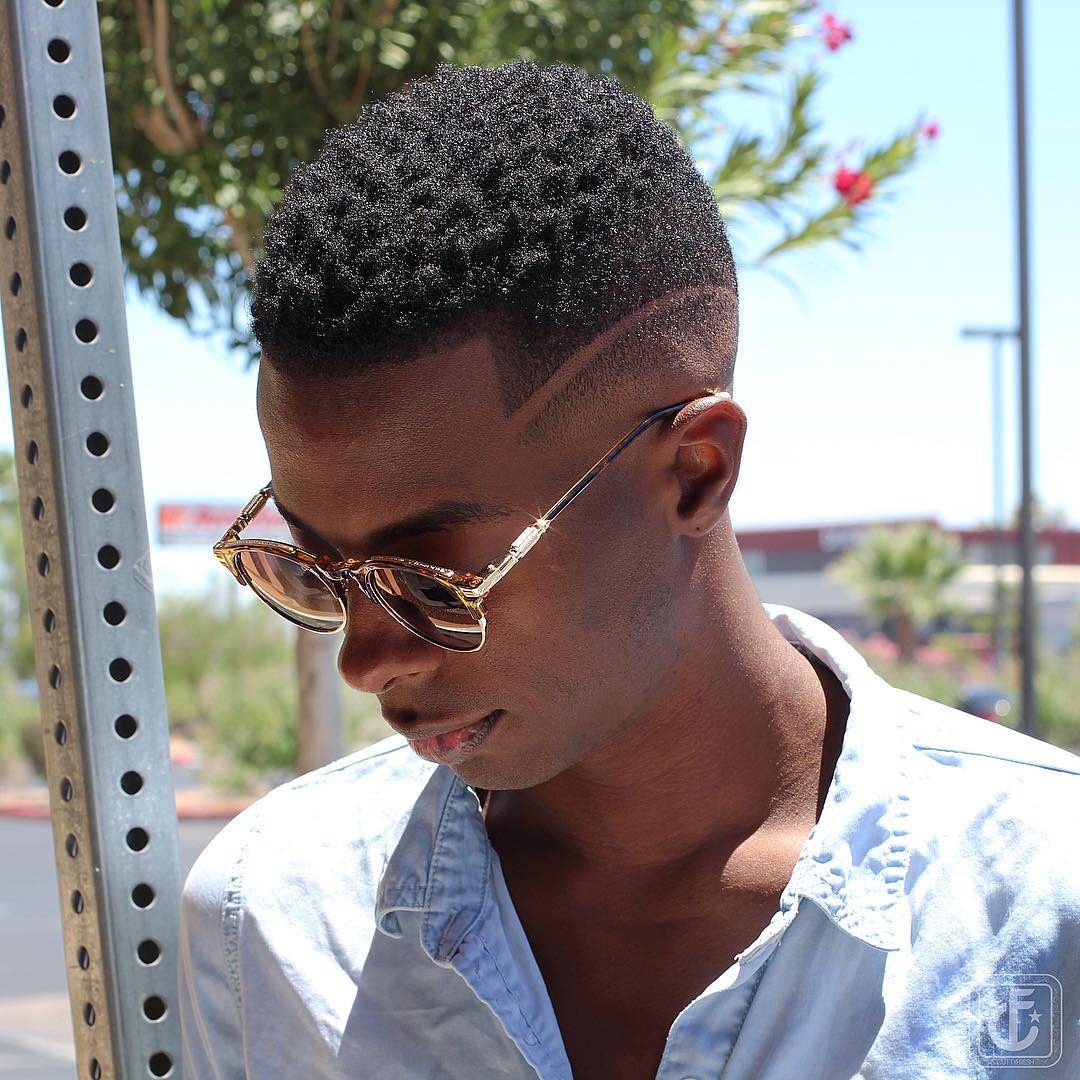 This modern high and tight features textured curls and a surgical line in the fade.
15. Textured Crop + Jagged Bangs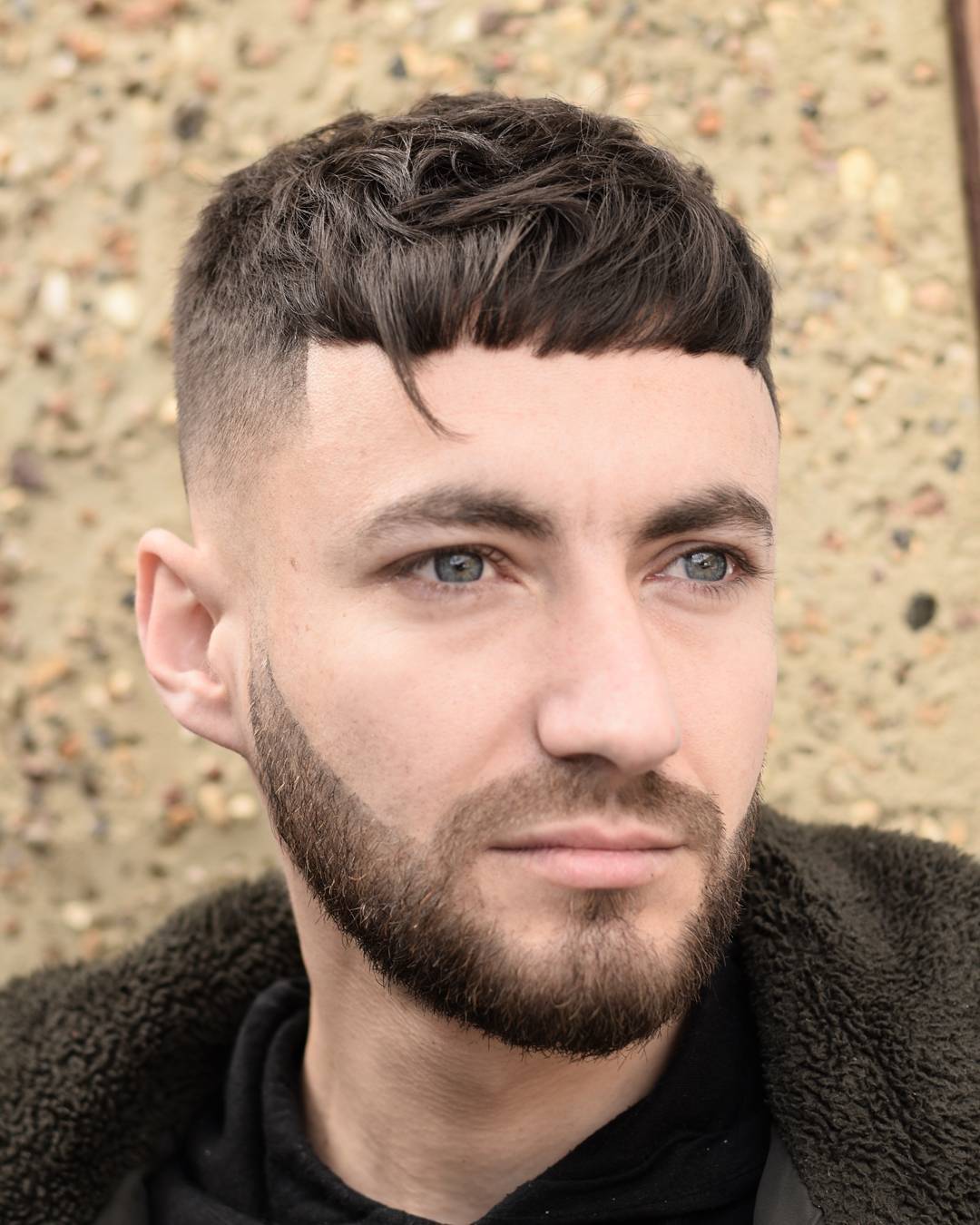 One long piece of fringe adds something extra to this hot men's hair trend.
16. High Fade Haircut + Line Up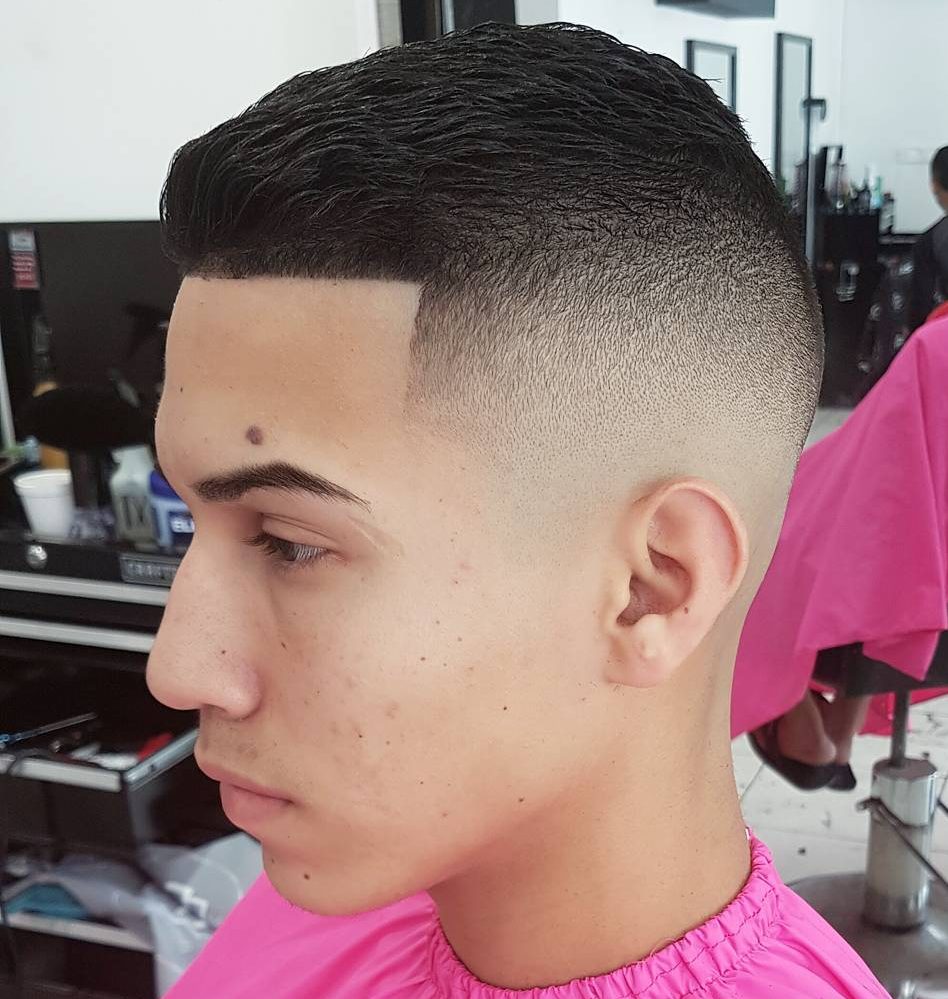 This easy to wear cut adds some texture to thick hair on top while cutting the rest ultra short.
17. Drop Fade + Thick Wavy Hair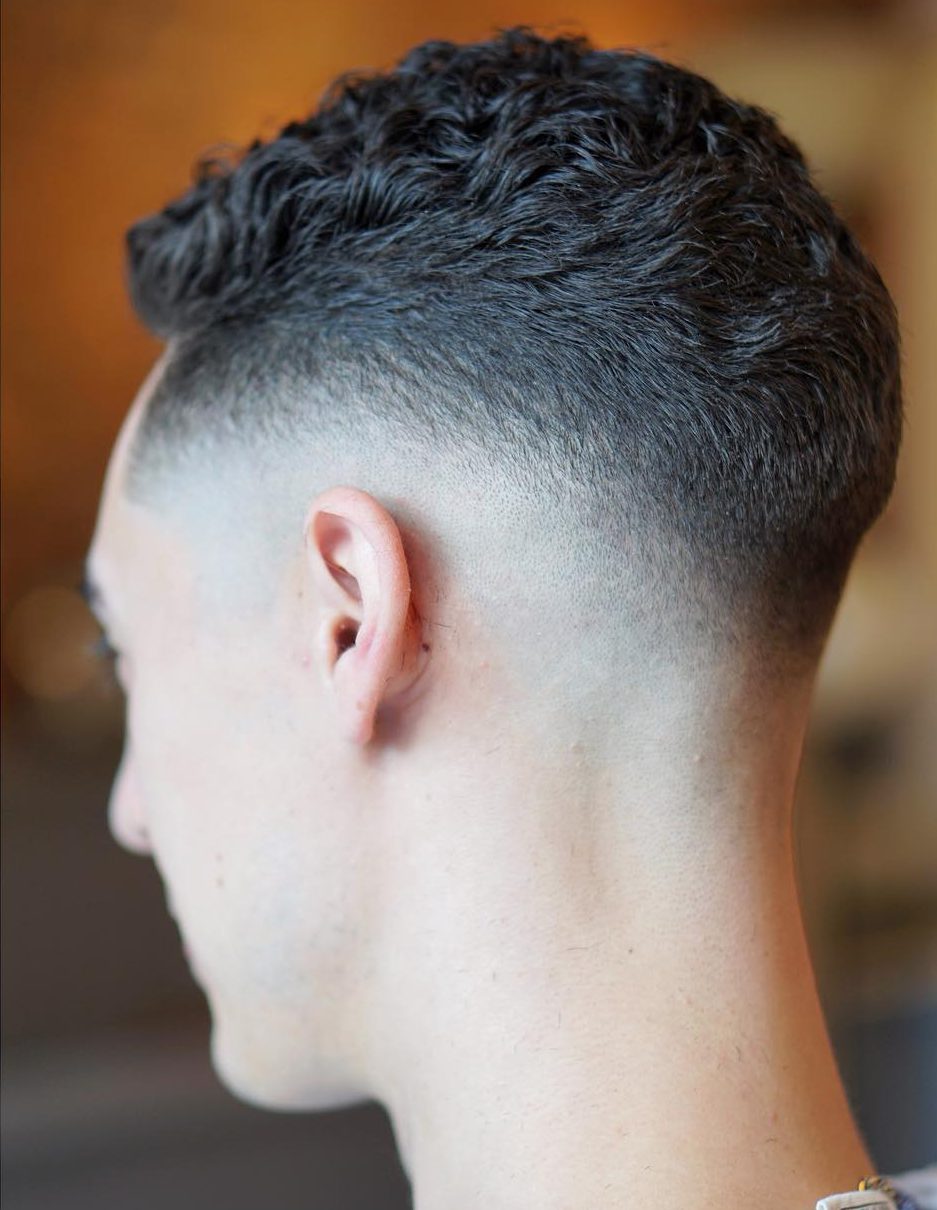 Bald fades are even more dramatic with dark hair contrasting against skin. On top, wavy hair adds natural texture.
18. Skin Fade Haircut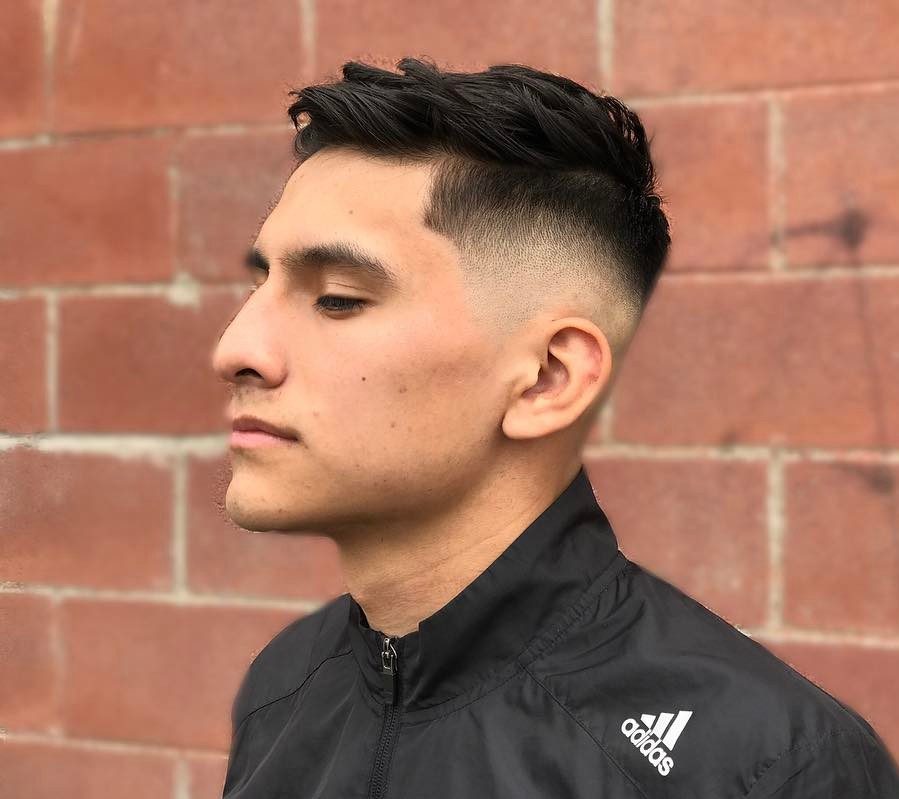 This short haircut is long enough to style but short enough to leave alone, if you prefer.
19. Short Curly Hair + Edge Up + Fade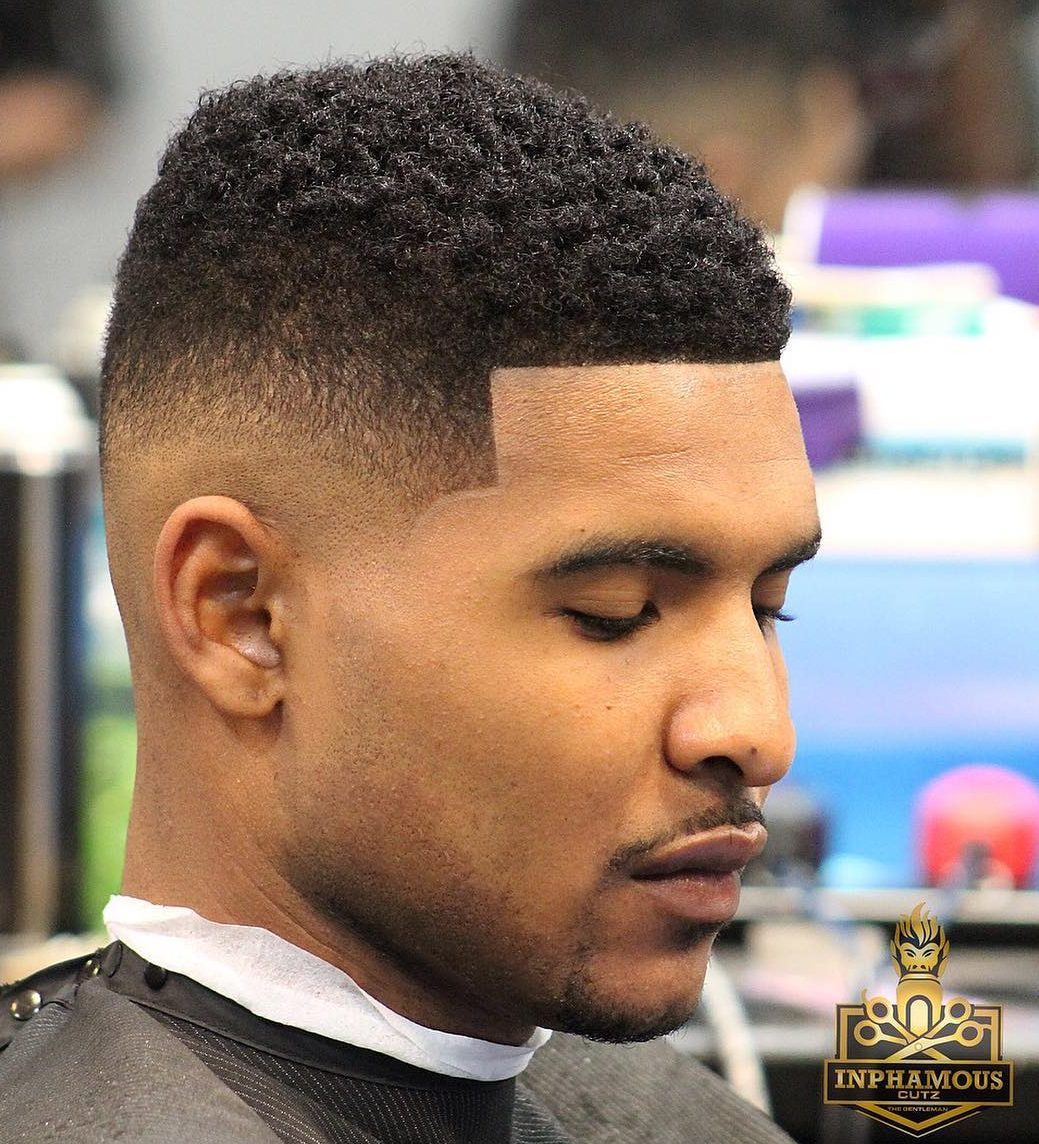 This classic buzz + fade combination leaves hair a little bit longer on top.
20. Short Hair + Low Fade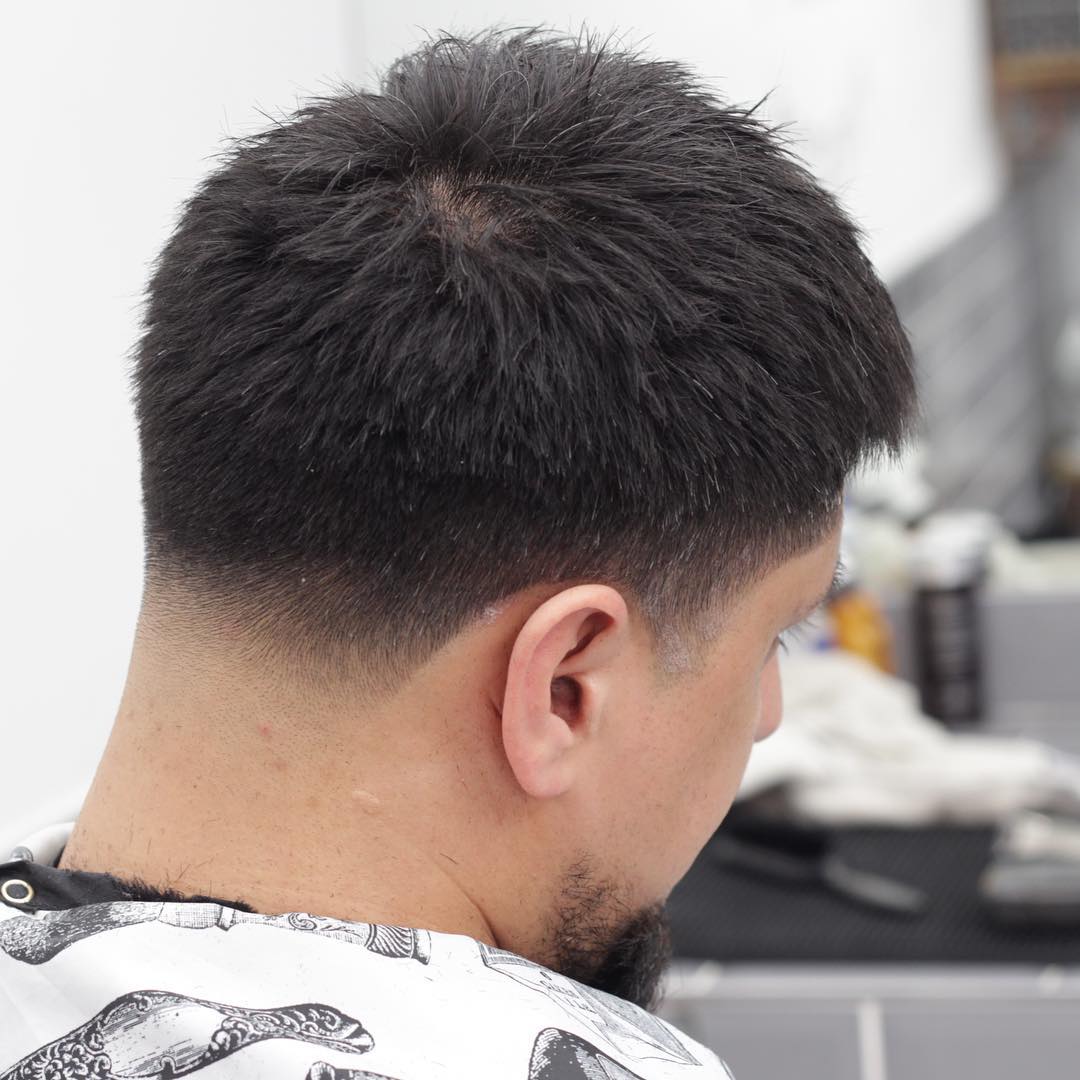 This short-all-over cut gets clean cut edges from a low fade.
21. Short Taper Haircut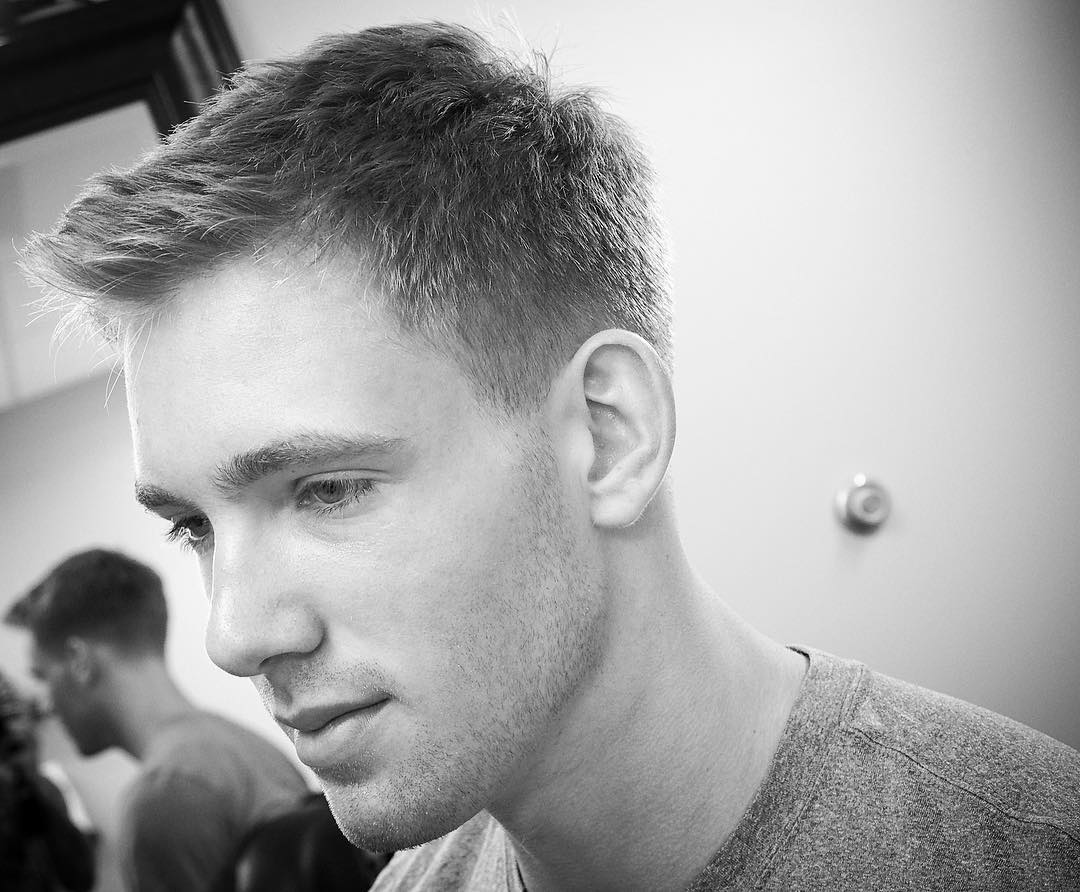 This taper haircut is scissor cut all over.
22. Short Curly Hair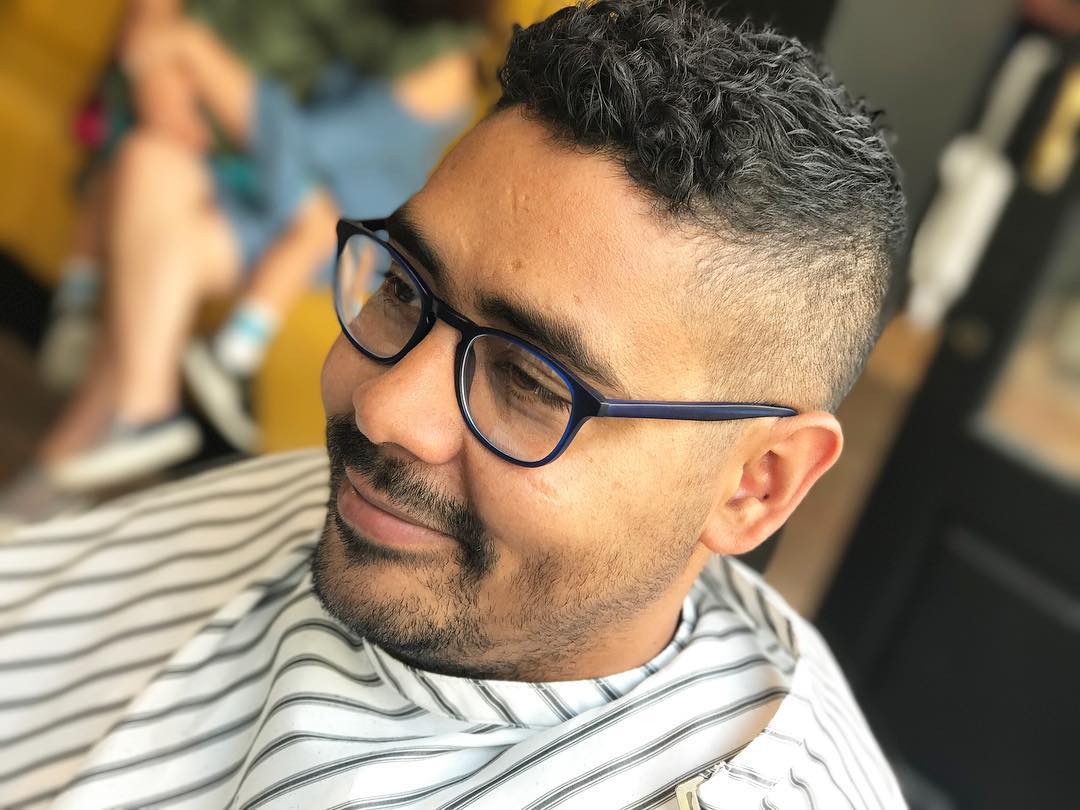 Fade haircuts work well for guys with curly hair because they leave natural texture on top while eliminating the need for styling.
23. Short Haircut for Fine Hair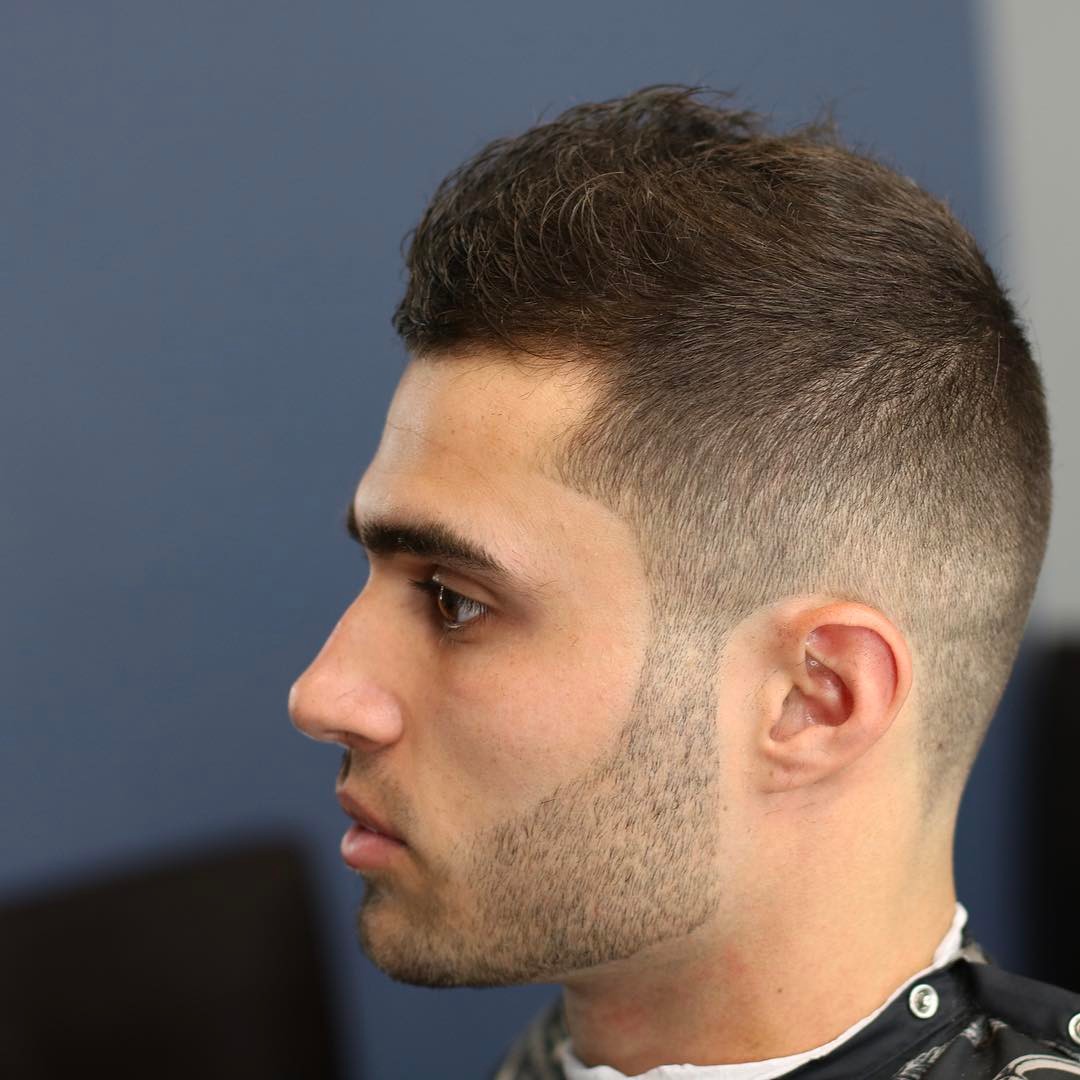 A fade at the sides makes fine or thin hair on top appear fuller. This spiked up style also creates the appearance for thicker hair.
24. Steve McQueen Haircut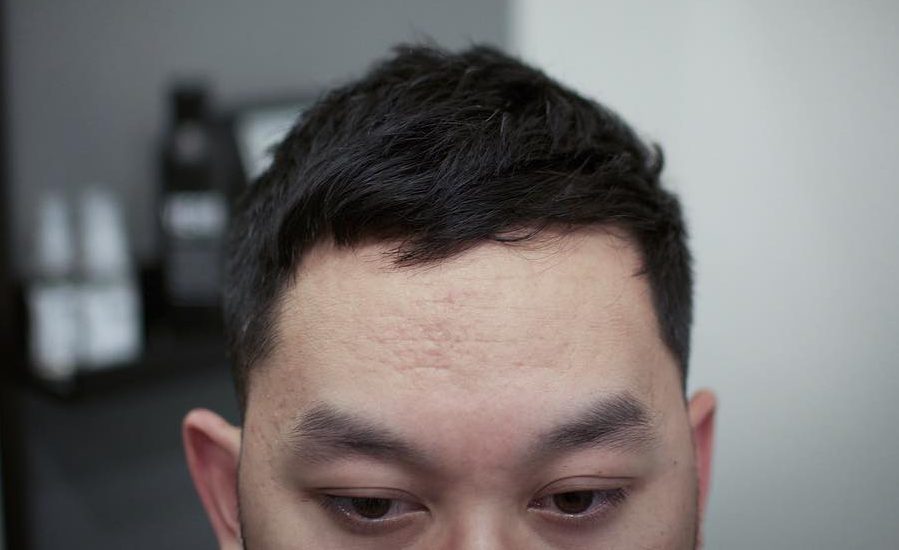 The Steve McQueen haircut is a long buzz with texture. This cool cut works really well for thick hair and couldn't be easier to style.
25. Short Spiky Hair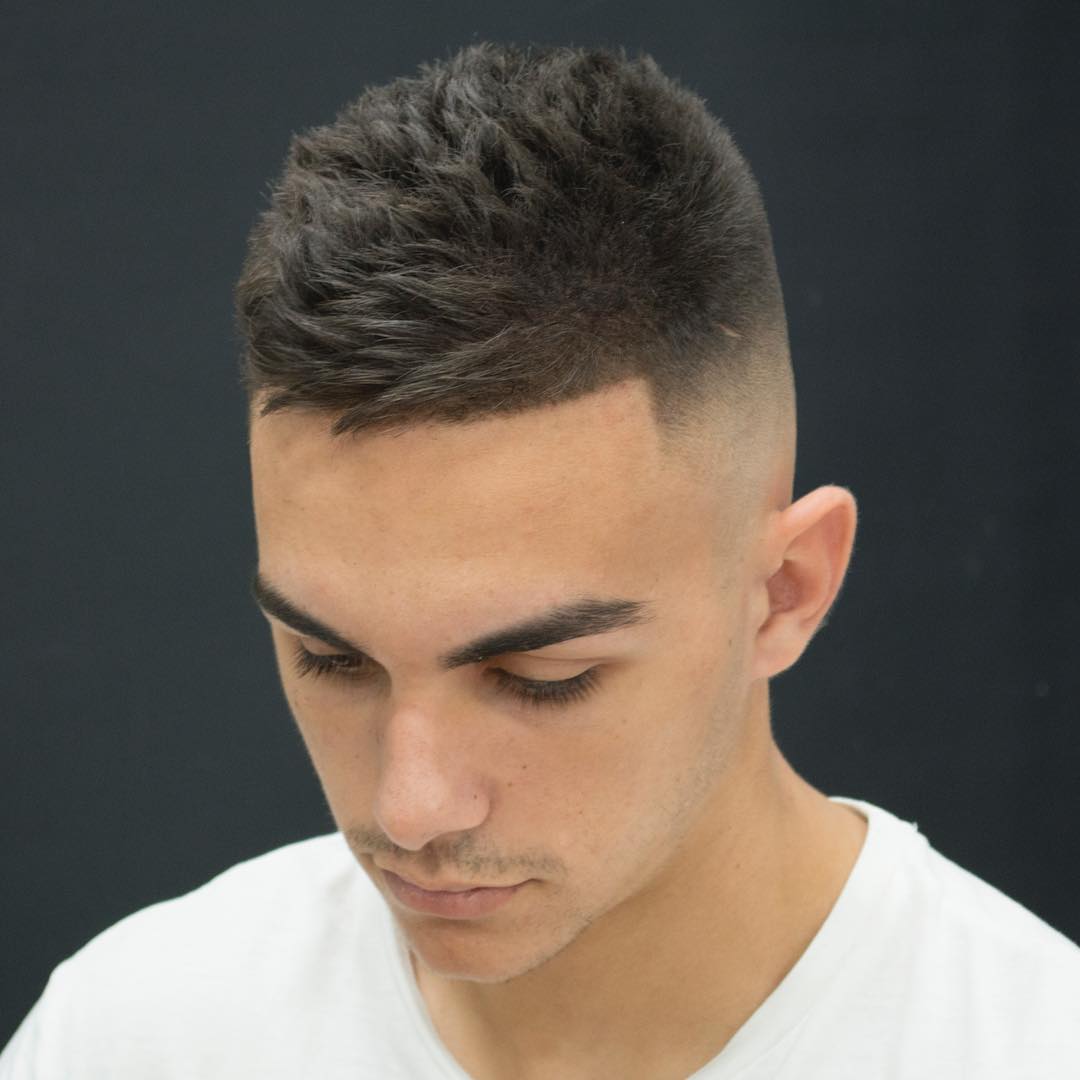 It doesn't take much hair to achieve this spiky, textured look. Style it with this length or even shorter.
26. High Top Fade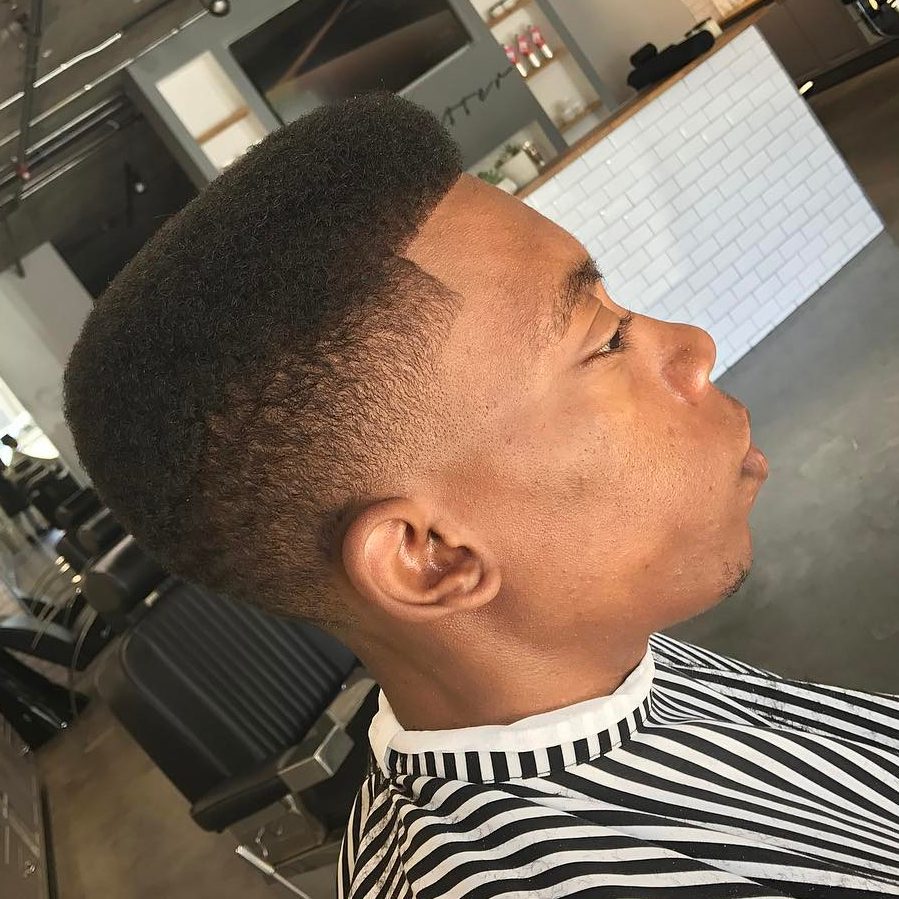 This flat top with rounded edges has plenty of impact without much height.
27. Spiky Texture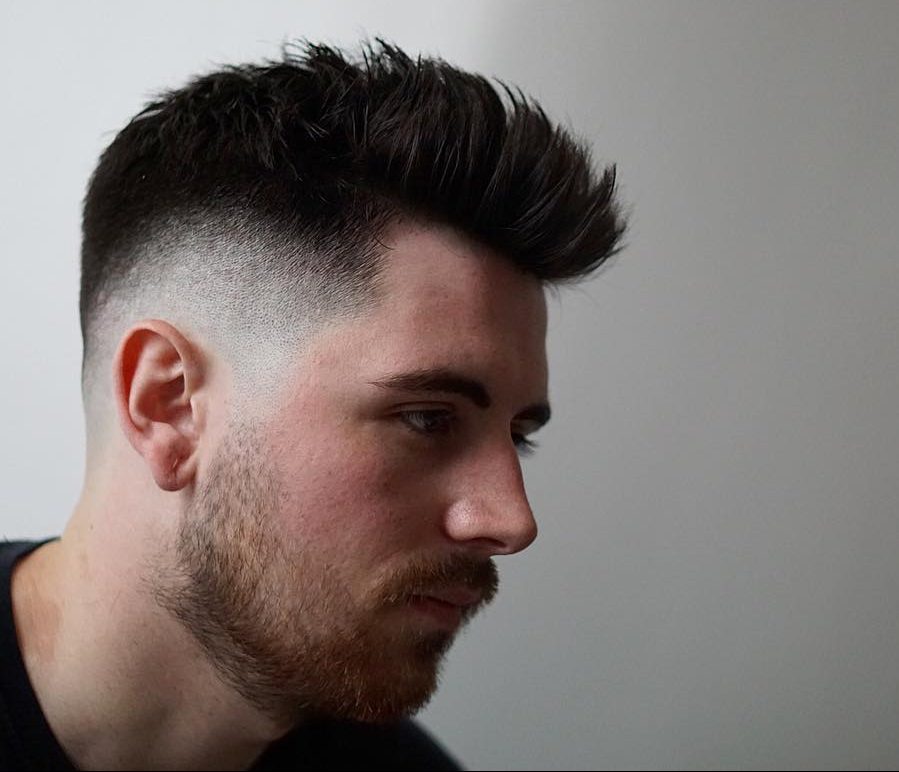 Spiky looks are always on trend because they look so good.
28. Short Mohawk Fade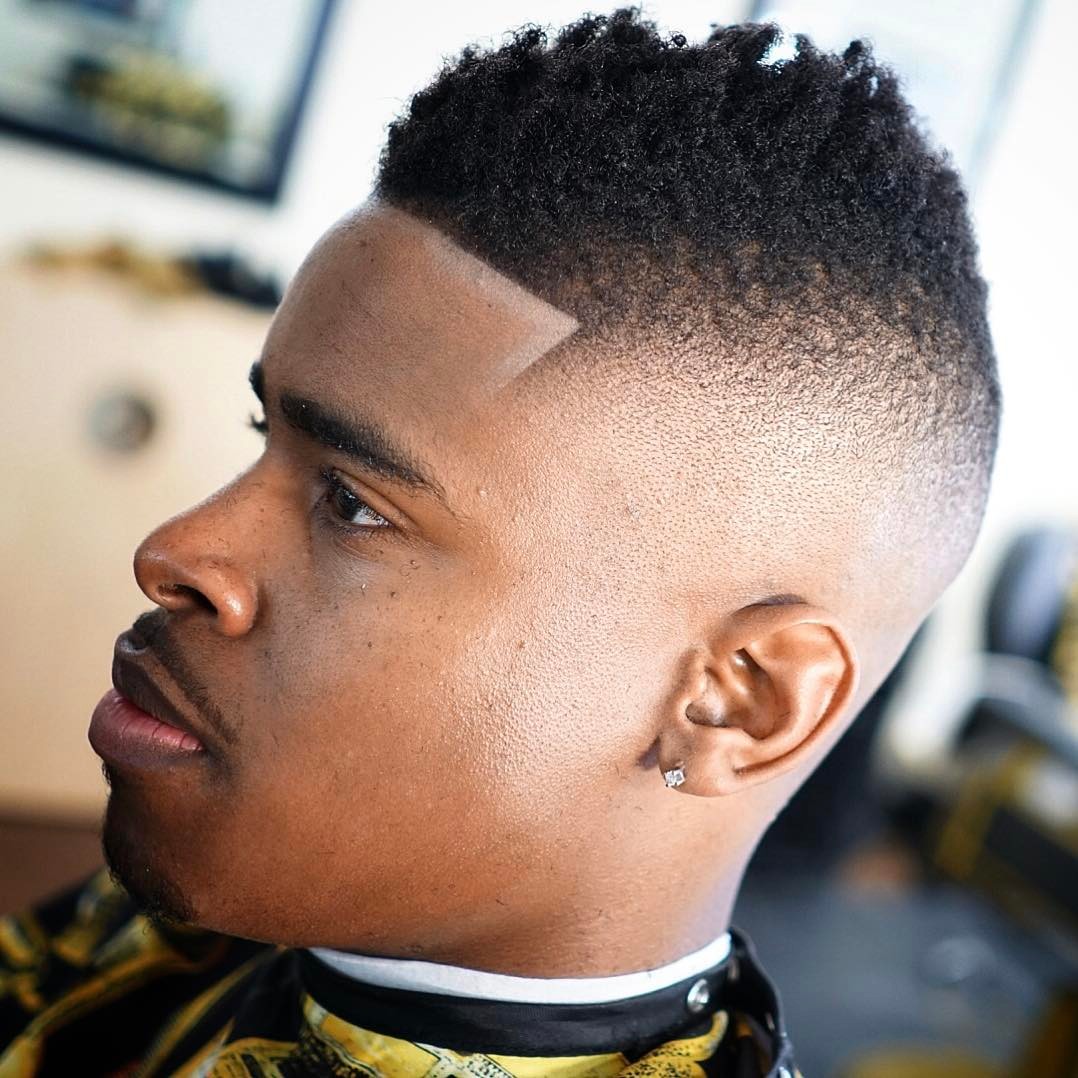 With curly or kinky hair, this short mohawk with a burst or high fade couldn't be easier.
29. Short Spikes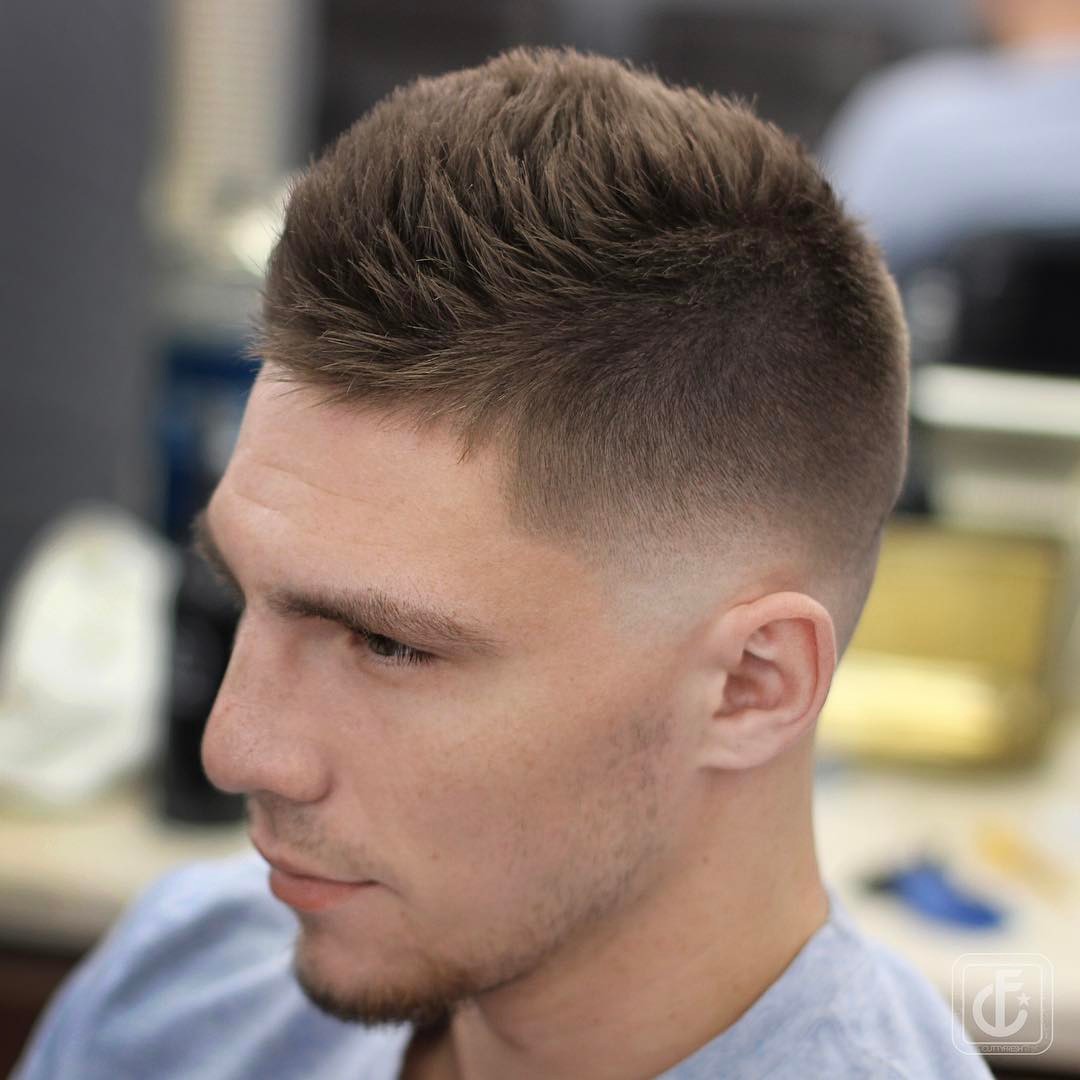 This Ivy League haircut is styled with modern and trendy spikes instead of with a side part.
30. Thick Crop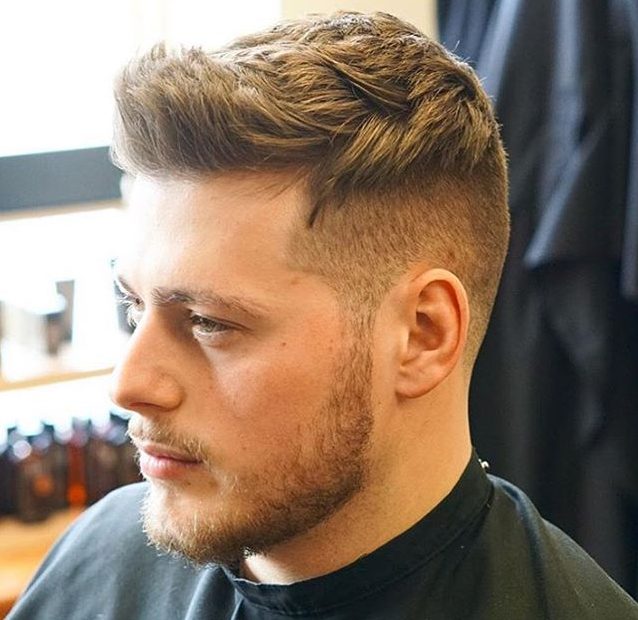 This thick and short crop is styled up into a quiff at the forehead.
31. Men's Short Haircuts for Thin Hair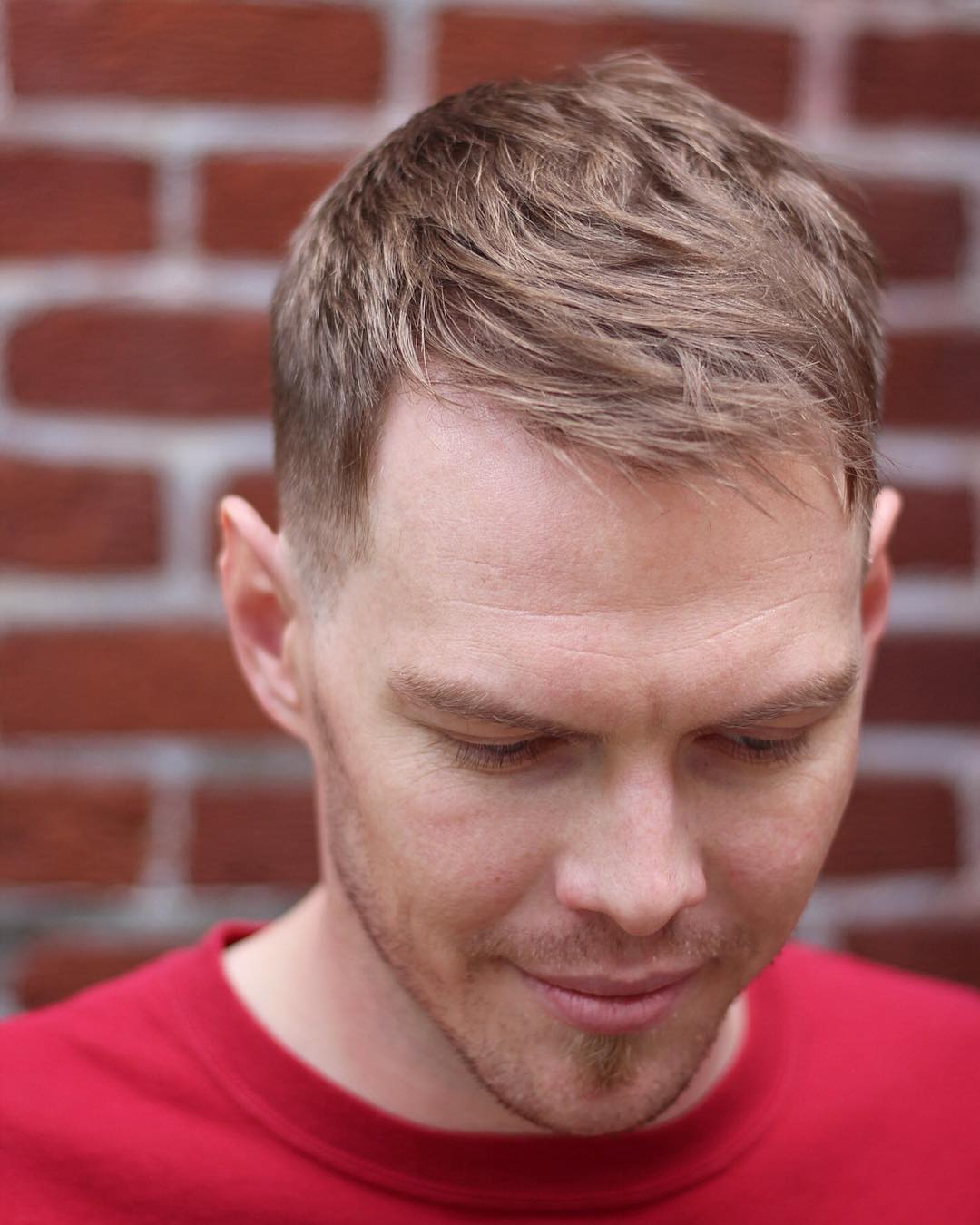 This short taper haircut with texture and a hint of fringe makes fine or thin hair seem thicker and can minimize a receding hairline.
32. Short Taper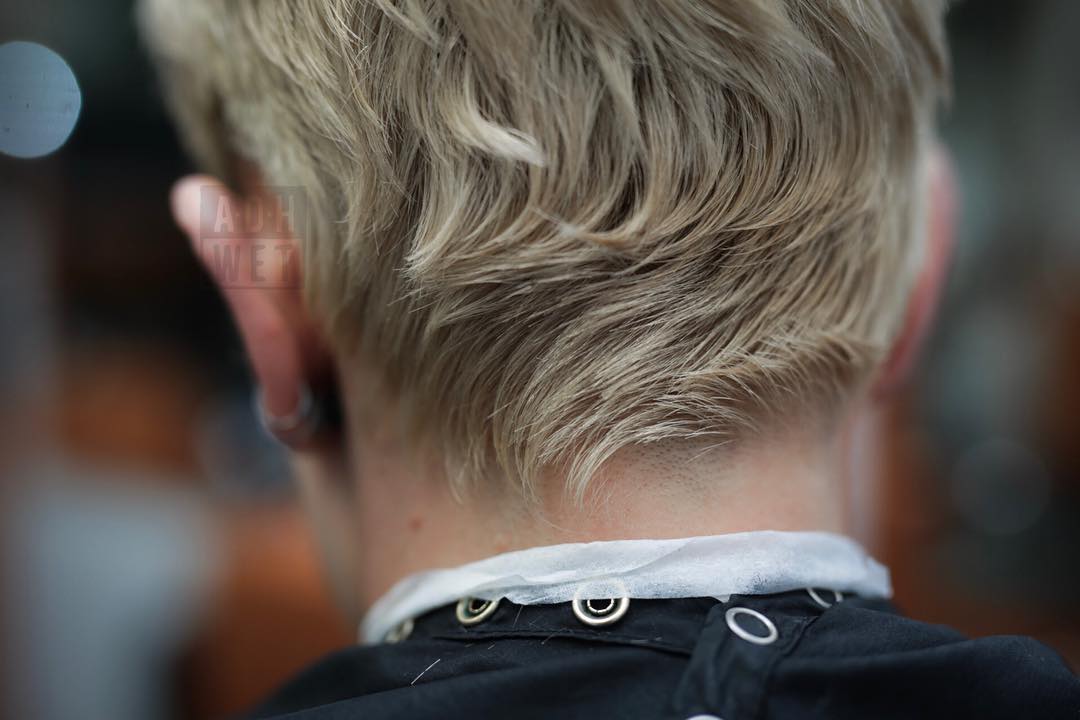 This tapered cut works with hair's natural texture and idiosyncrasies rather than shaving it off.
33. Side Part Hairstyle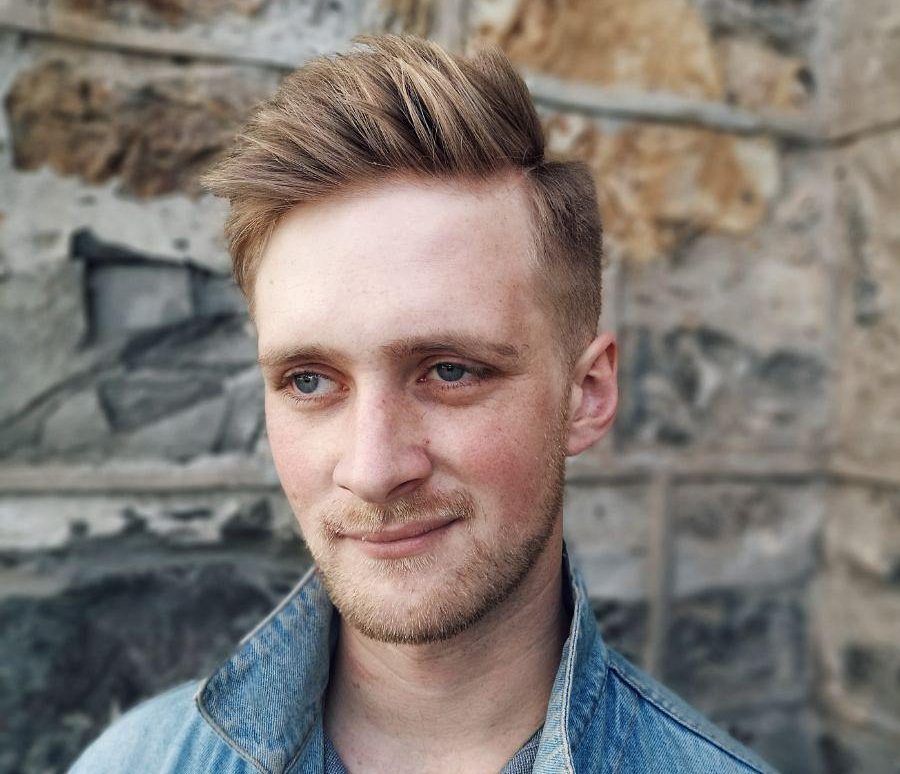 This cool style makes the most of length by wearing it straight up.
34. Sweep Back + Surgical Line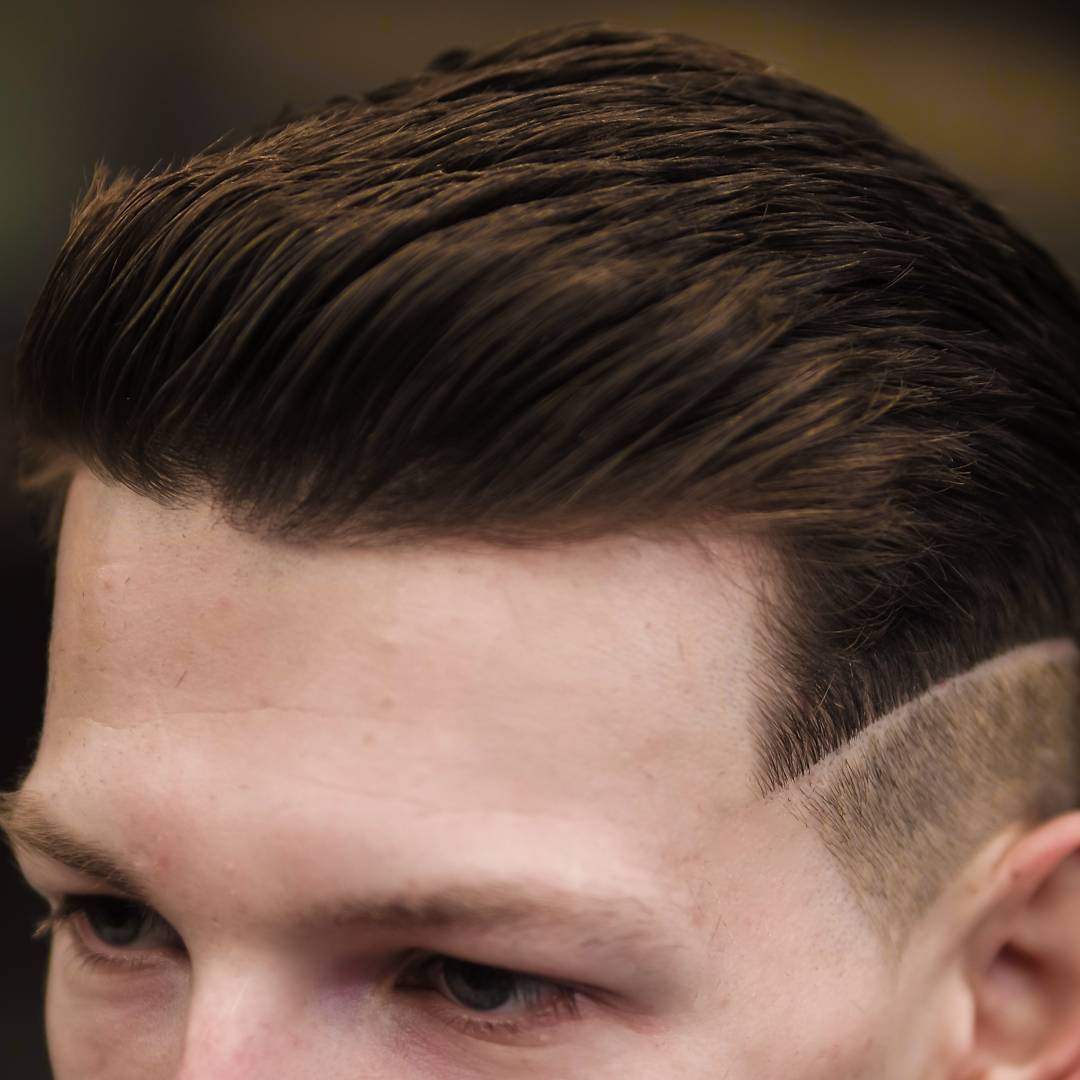 This classic sweep back for thick hair contrasts with a shaved line at the side.
35. Short Sides + Medium Top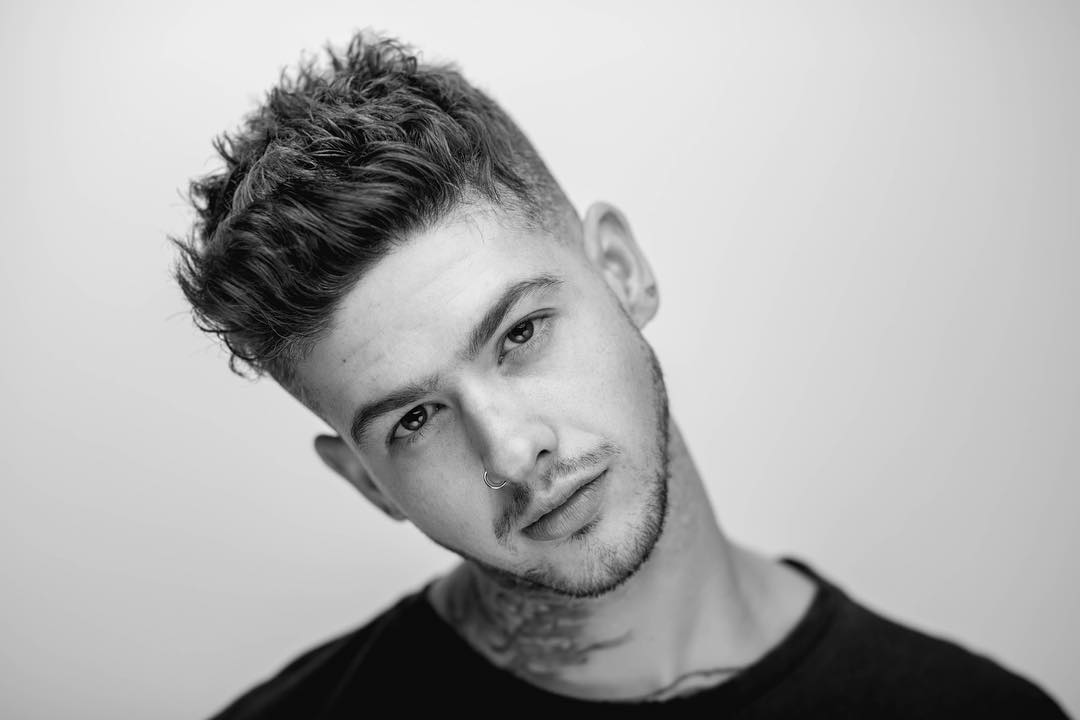 This medium-short haircut seems longer and thicker thanks to short sides.
36. Short Hairstyles for Men with Thick Hair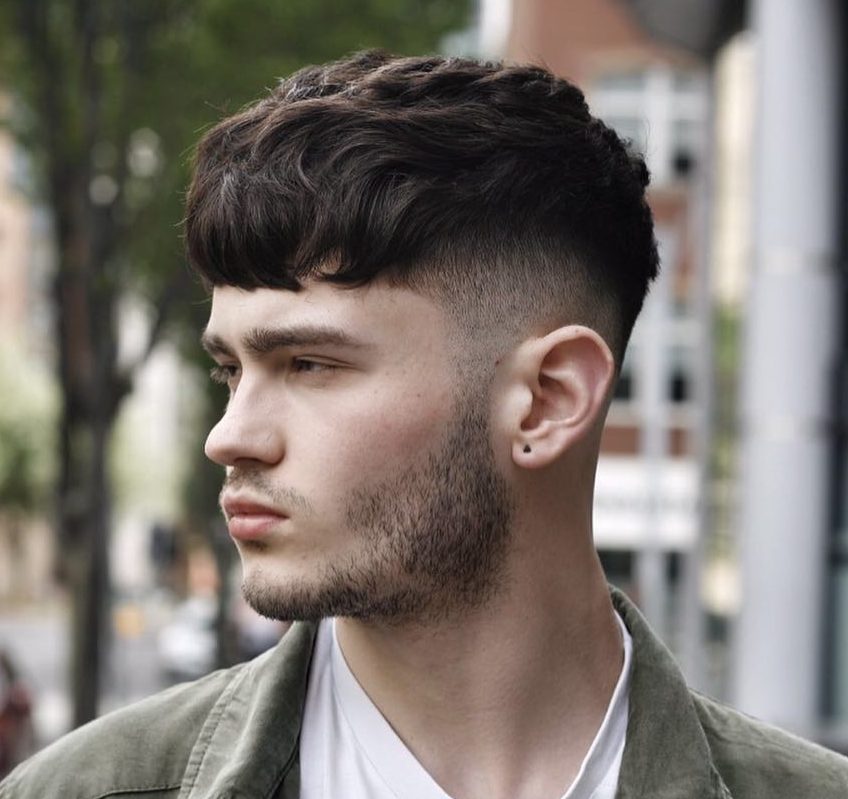 This heavy crop shows off thick hair with a trendy and easy to style cut.
37. Merman Hair Color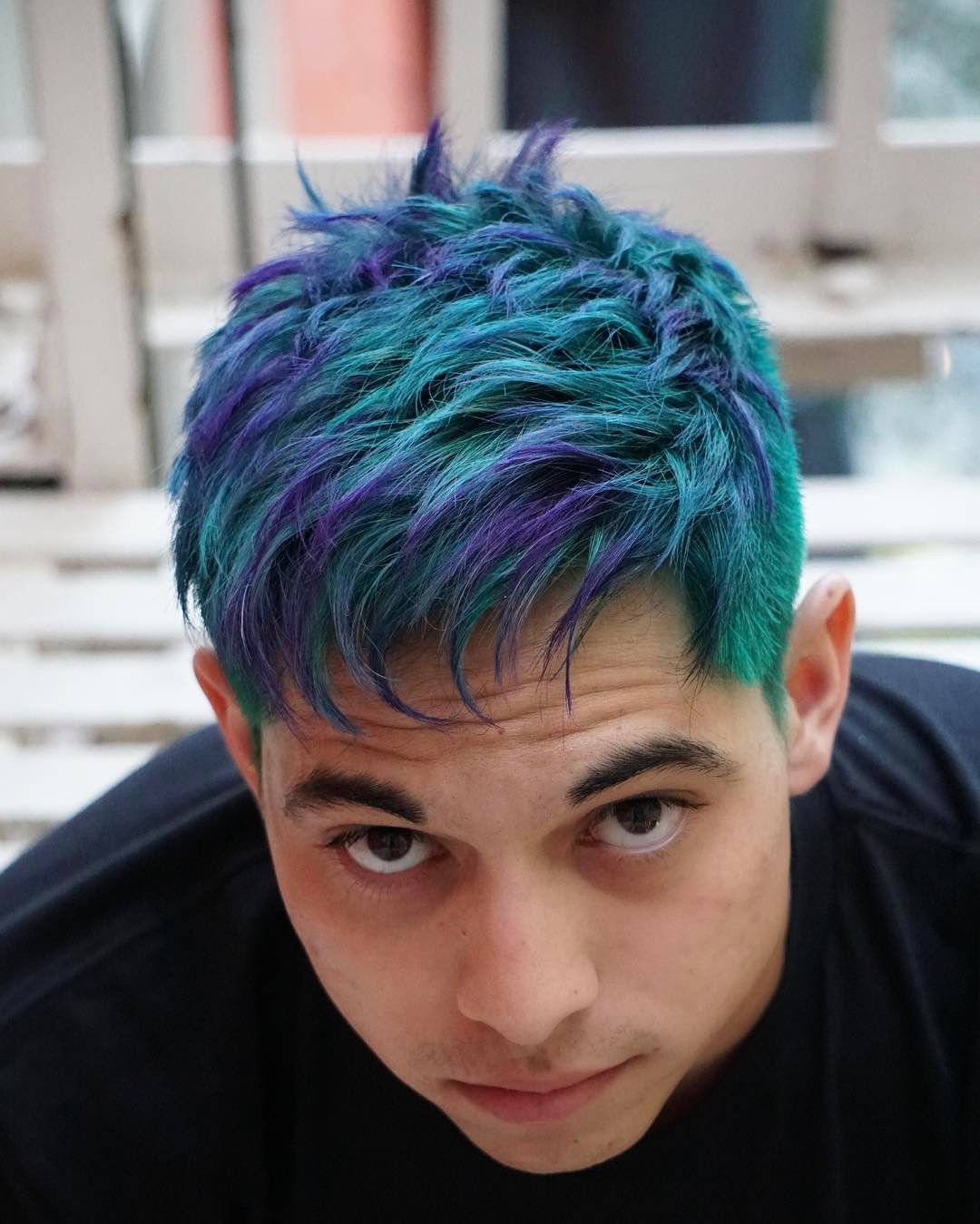 Short hair can easily be changed with a new cut or radically different hair color.
38. Textured Spikes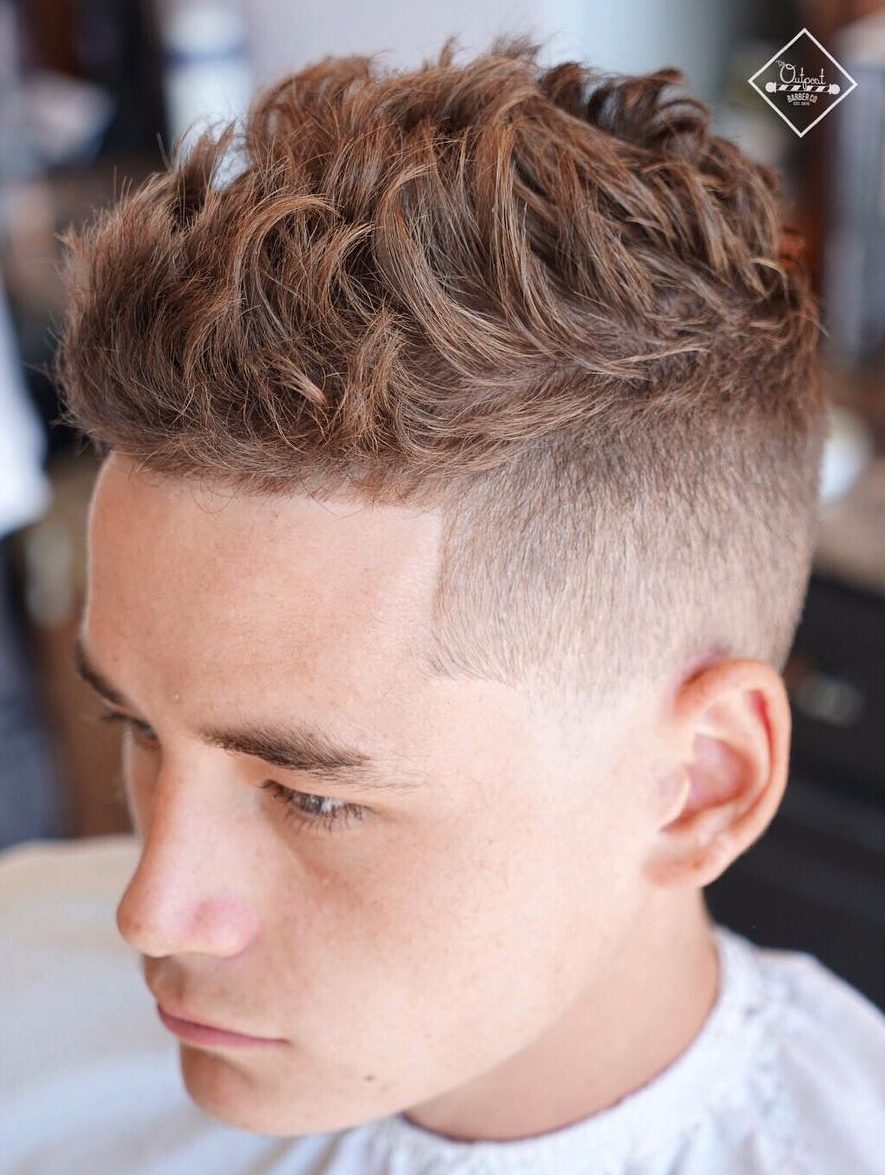 This heavy crop is styled with plenty of spiky texture.
This post may contain affiliate links. Please read our disclosure for more info.