Short men's hair is often conservative, like military haircuts, the Ivy League, and the high and tight. However, short hair can be stylish, trendy, and even edgy.
These textured crop haircuts are one of this year's top hair trends for men. The look started in Europe and has since made its way over to New World, aka North America.
Called a crop or a textured crop, this is one versatile hairstyle. All crops have a fringe, faded sides, and textured styling. That combination plus a few optional elements can create a wide range of looks. Bangs can be straight across, angled, or spiky. Types of fades that work include high fades, drop fades, skin fades, and temple fades. Finally, add a shaved line or jagged fringe to create a unique look.
One of the reasons crop haircuts are popular is they work for every hair type. The textured styling beefs up thin and fine hair. On the other end of the spectrum, cutting hair to enhance texture can lighten up thick hair. And wavy to curly hair types already have plenty of natural texture that just needs to be enhanced with a touch of curl cream or pomade for more volume.
Here are just a few different ways to wear the coolest men's textured hairstyles.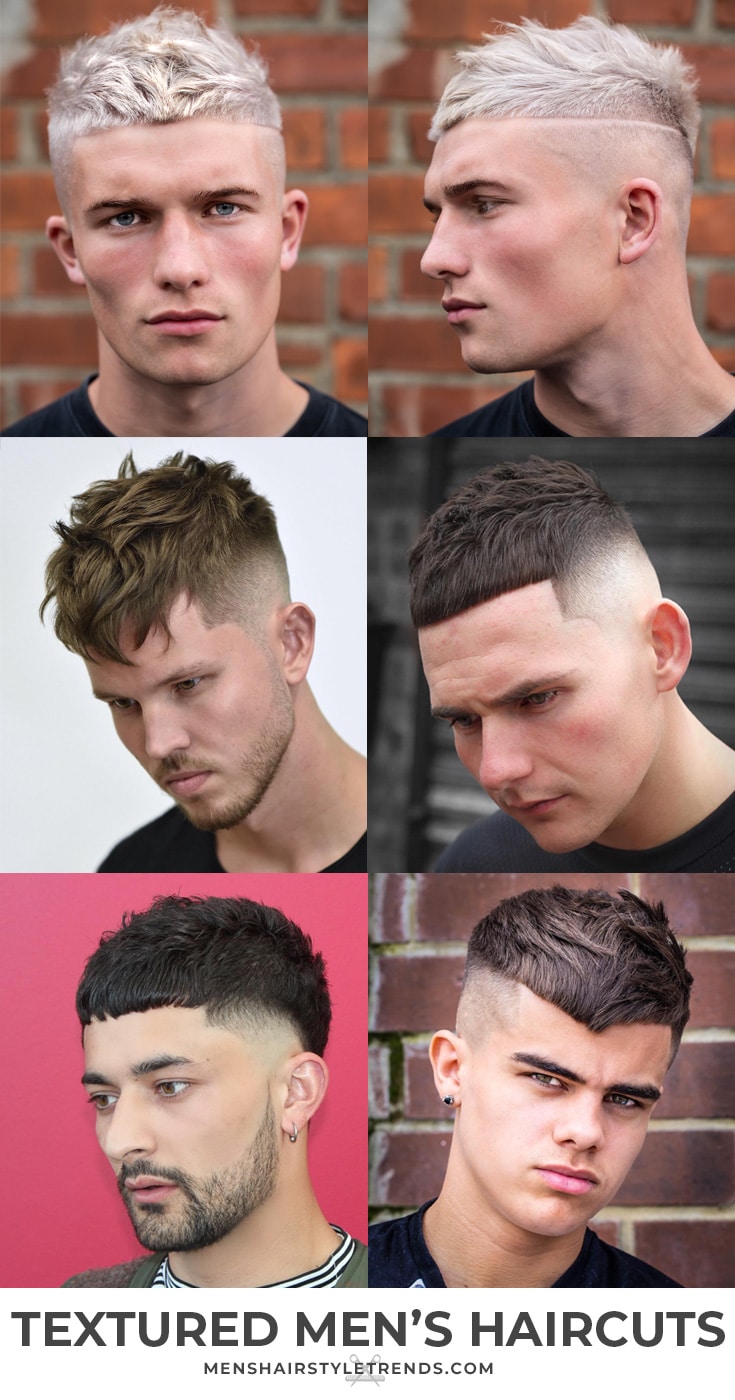 (L-R Tom Baxter Hair, Tom Baxter Hair, Iisakki Nummi, Cal Newsome, Jake Lansley,Tom Baxter Hair)
Some tousled texture adds cool messiness to this look. Look for pomades with wax, clay, or fibers that will bind hair together and give it some grit. One of the best ways to get the look is with a combination of products.
Sea salt spray is a quick and easy way to replicate the magic that happens with second day hair on freshly washed locks. Work a little bit through damp hair while scrunching hair. Just let it air dry and hair will have some volume and grip. Finish with a dab of texturizing pomade. Rub it into between hands to emulsify and work through hair. Finish by pinching small sections of hair to create spiky texture.
An alternative to sea salt spray is a styling powder used after pomade for thick hair or on it's own for finer hair. Styling powders add volume and separation.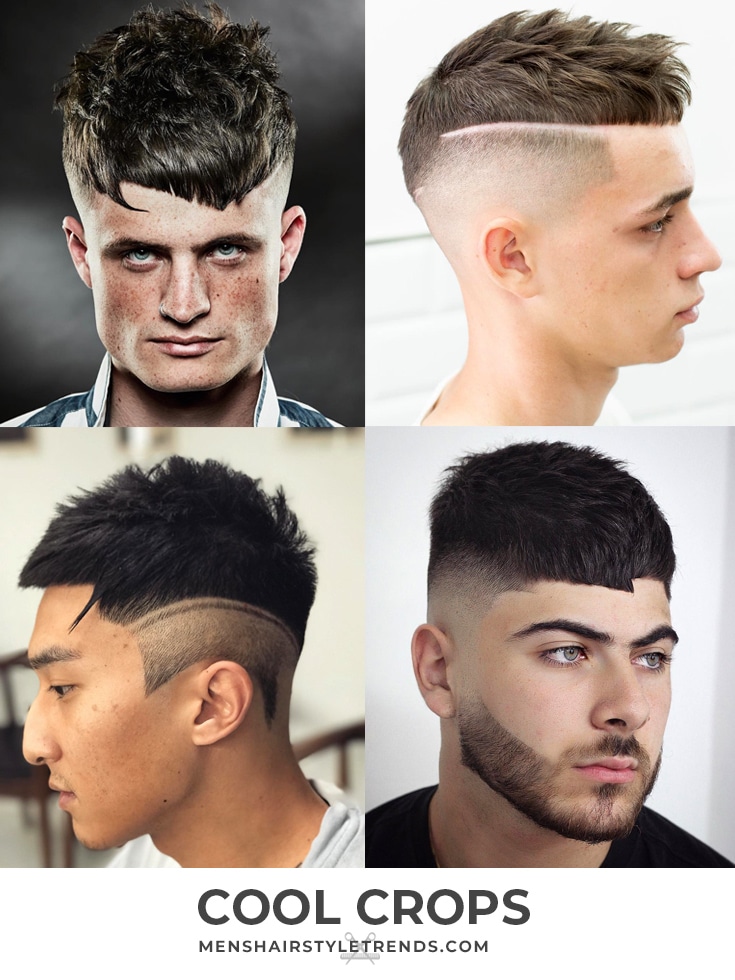 (L-R Braid Barbers, Javi the Barber, The Commodore Tonsorial Parlor, Cal Newsome)
Play with different sizes and directions of spikes as well as the shape and texture of bangs. Spikes can be thin or thick, point up or on an angle. Fringe can be straight across and blunt, come to a diagonal point, or have a piecey, jagged finish.