Hair color for men can be so much more than covering gray. The entire rainbow is an option. Check out these pictures of merman hue in every possible hue.
When considering going bright, start with your favorite color. It is more than that though. The exact shades should work with your skin tone. For example, guys with pink or red undertones should avoid reds that enhance those colors in the face.
It's not complicated but the best bet for the health of your hair and final look is to visit a professional. This ensures that bleaching hair to prepare for color does minimal damage as well as achieves the boldest color, seamless transitions and flattering color combinations.
Of course longer hair allows for more color but guys with short hair can get get the look too. The shorter the hair, the less commitment dying hair is.
Check out these 14 pictures of merman hair color.
1. Blue, Turquoise + Violet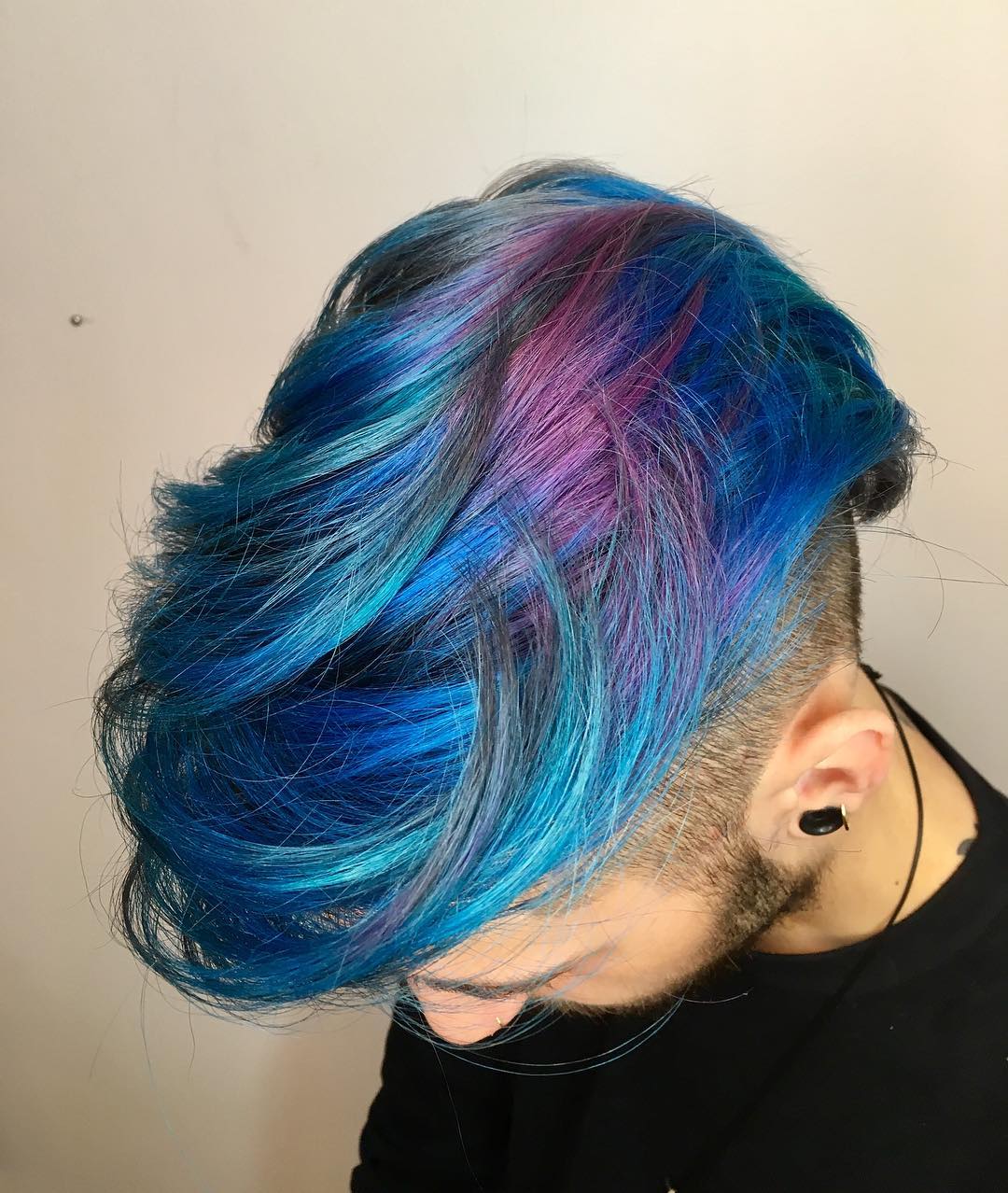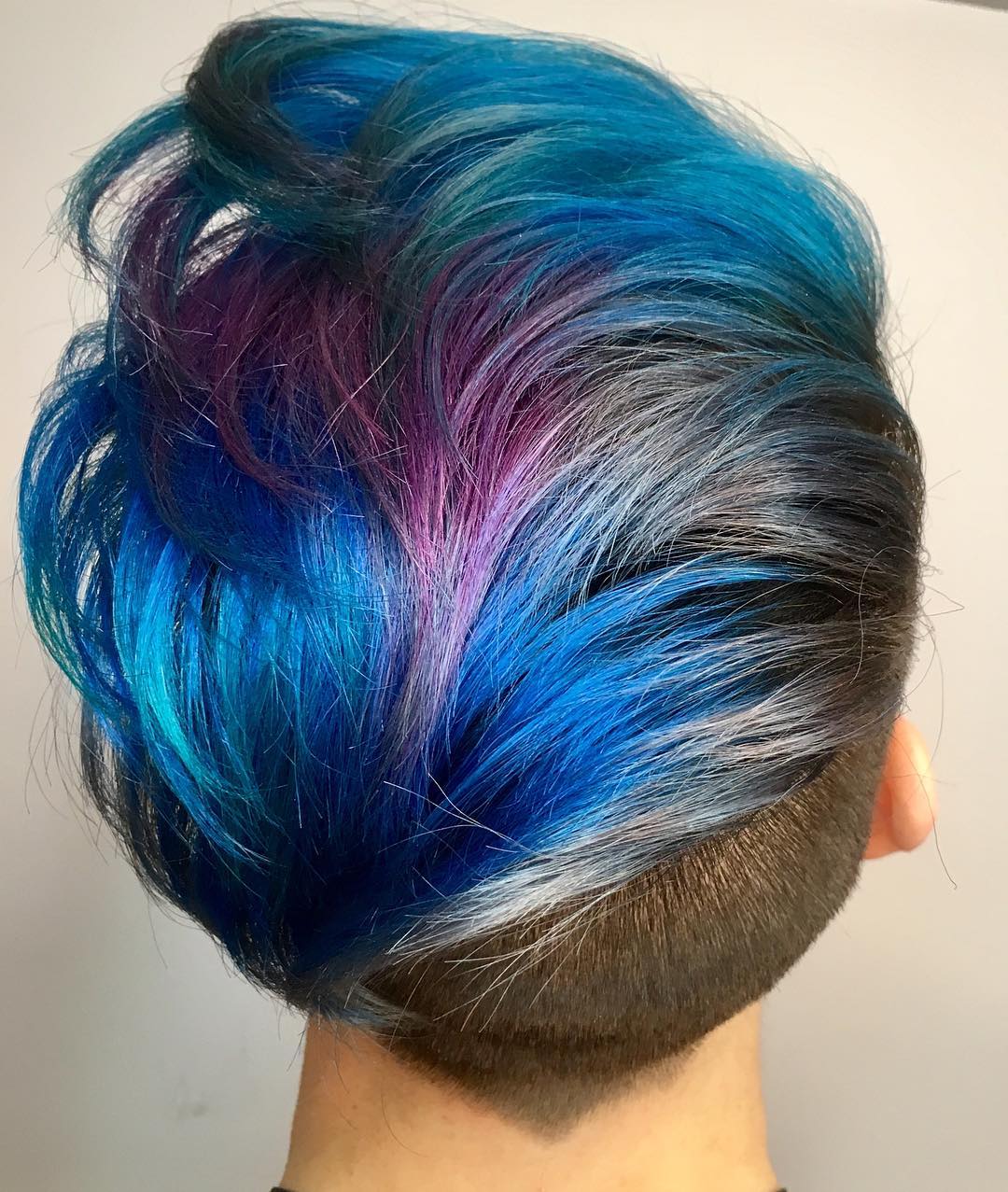 Long hair over an undercut is an ideal canvas for technicolor hair dye.
2. Ocean-Inspired Neon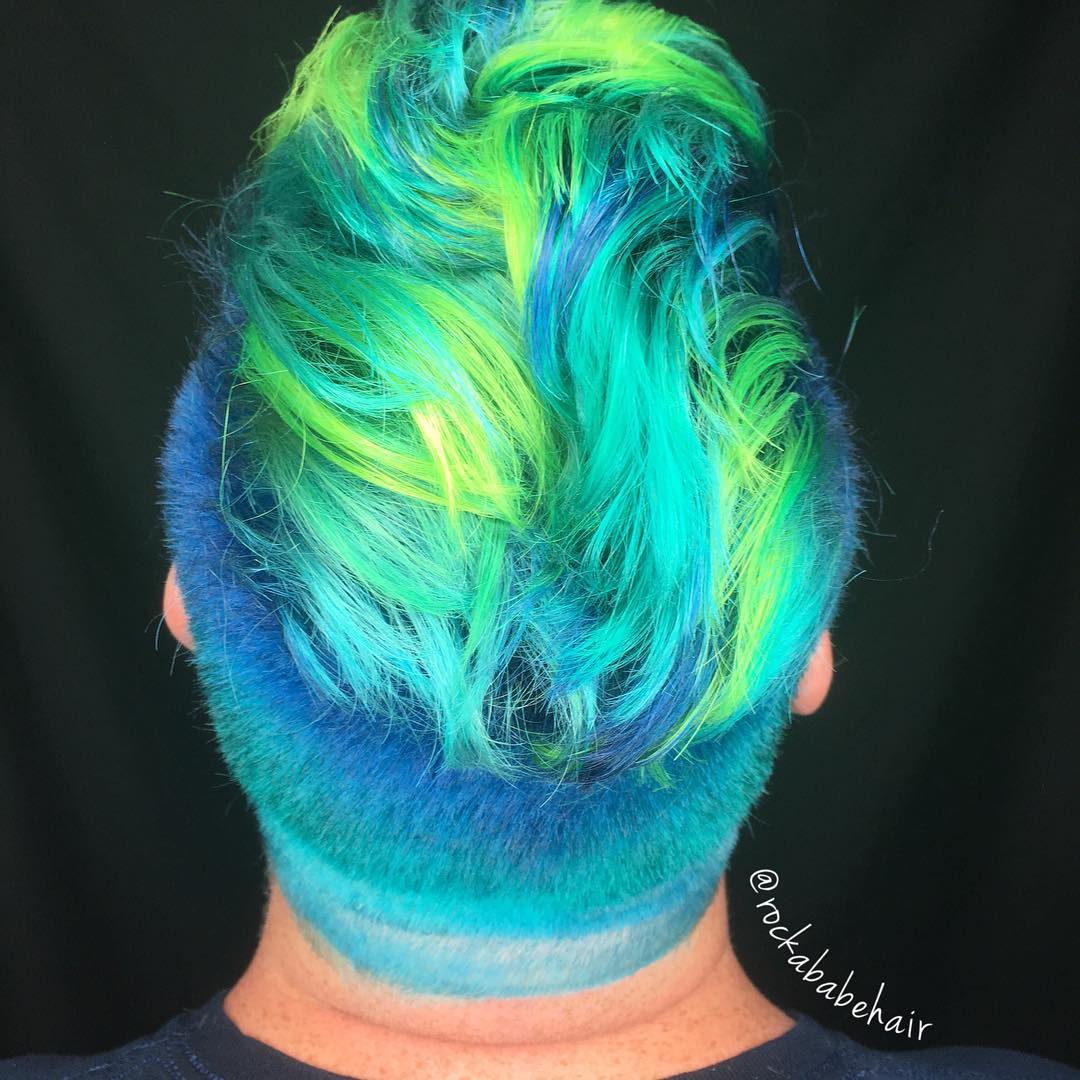 Merman hair color is often inspired by the ocean greens and blues. This extra bold version features an infusion of neon green for day-glo brightness.
3. Purple + Hot Pink Stripe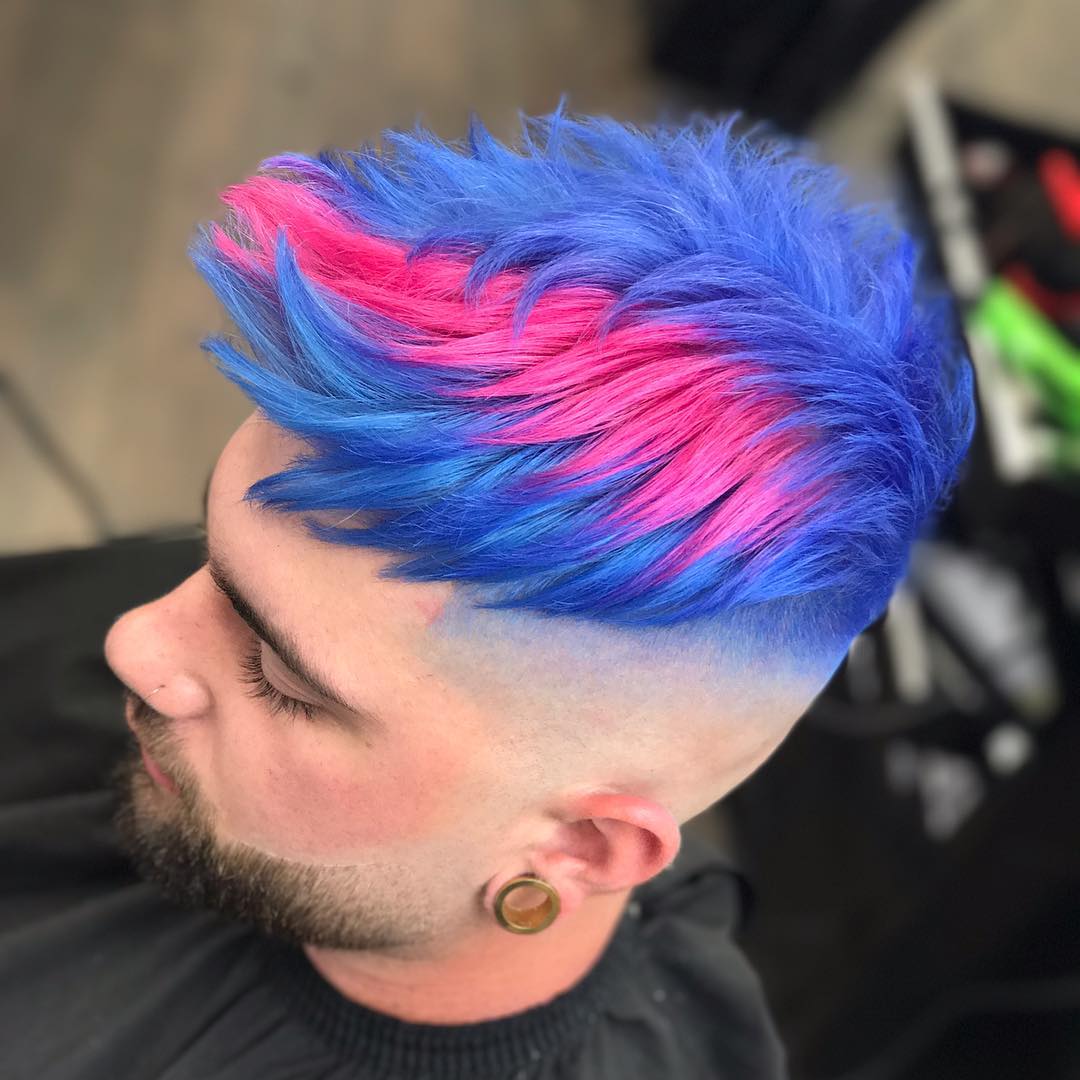 Pretty much anything you can dream up is possible. This bright look features an unexpected streak of hot pink against a background of purple.
4. Titanium Rainbow Hair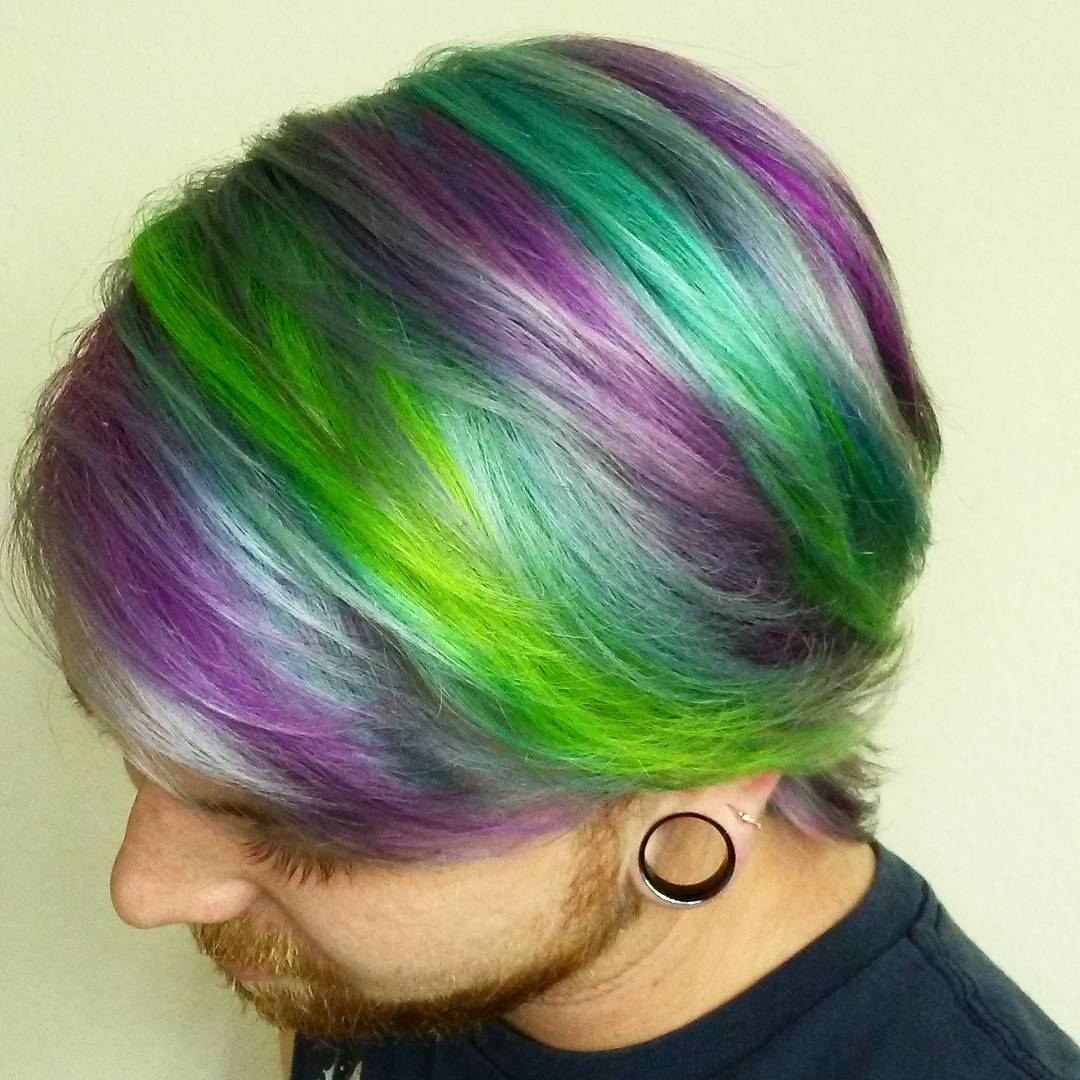 Inspired by the "rainbow metal", this look features shades of purple, blue and green.
5. White + Rose + Lavendar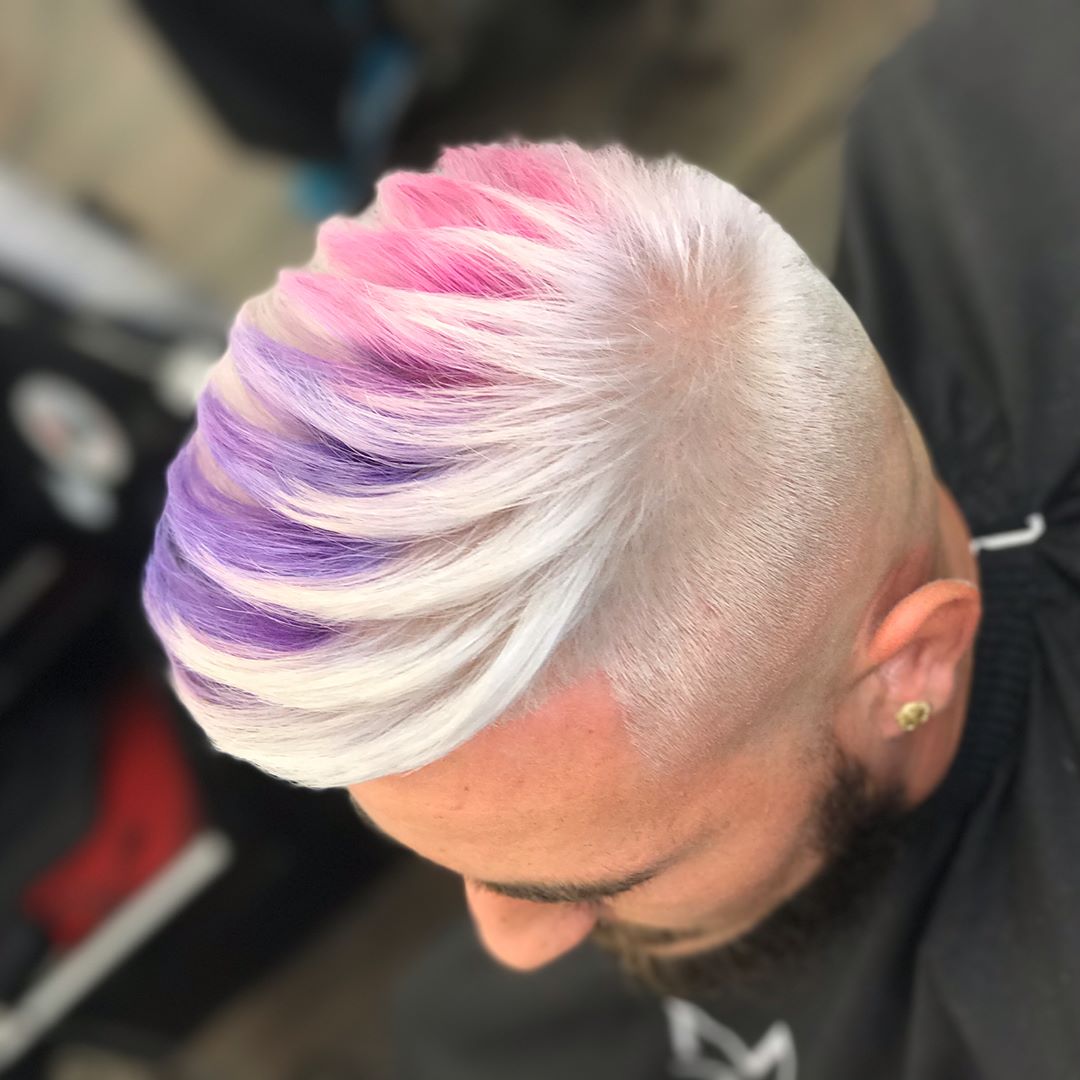 Pink and lavender accents pop against a white background. Ultra textured spikes add to the cartoon-inspired look.
6. Blue Hair for Black Men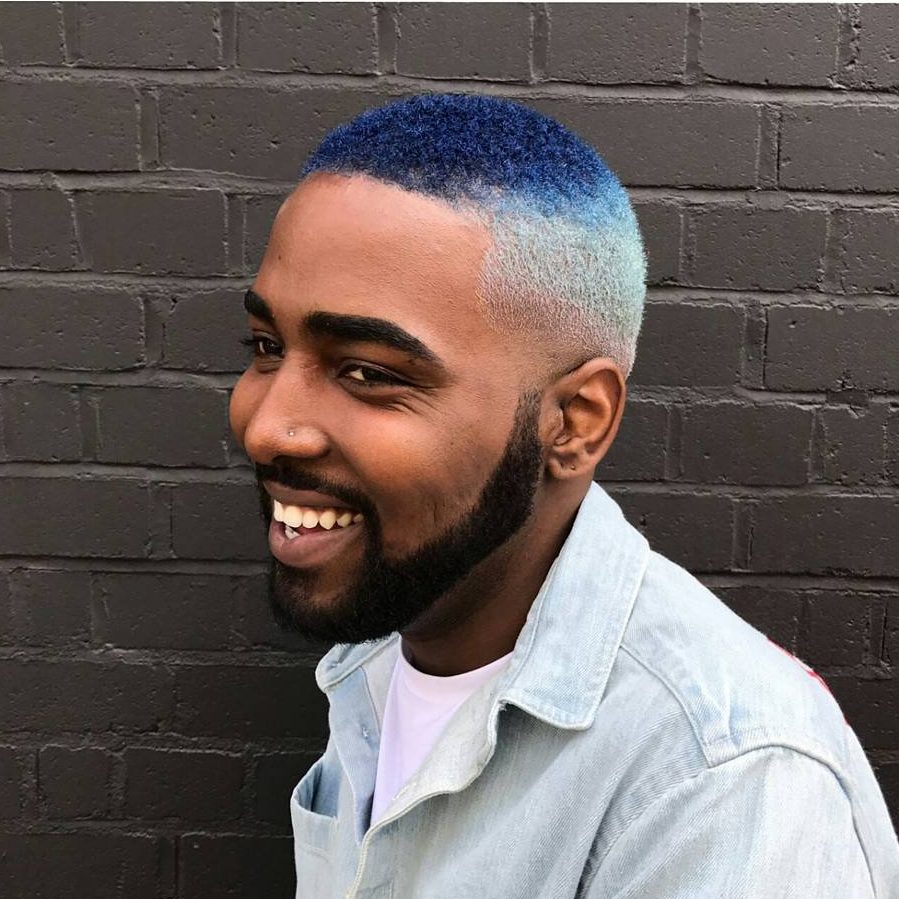 Bright hair dye colors are also an option for black men as well as guys with buzz cuts. Blue that transitions into platinum works well even with the contrast of a dark beard.
7. Blue Hair for Men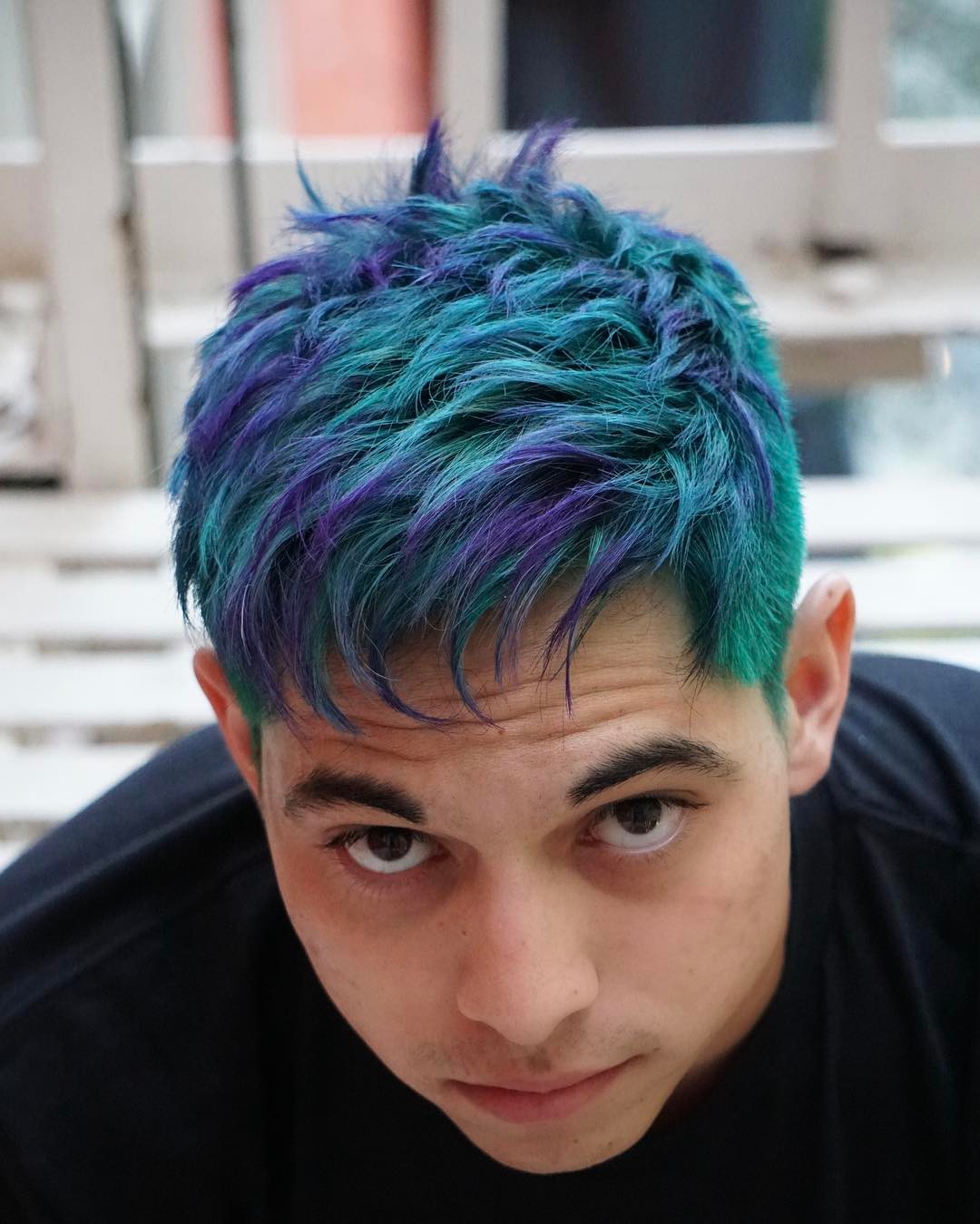 Blue hair is one of the most popular options for men. A textured style helps bring out the two tones of blue.
8. Colored Streaks for Long Curly Hair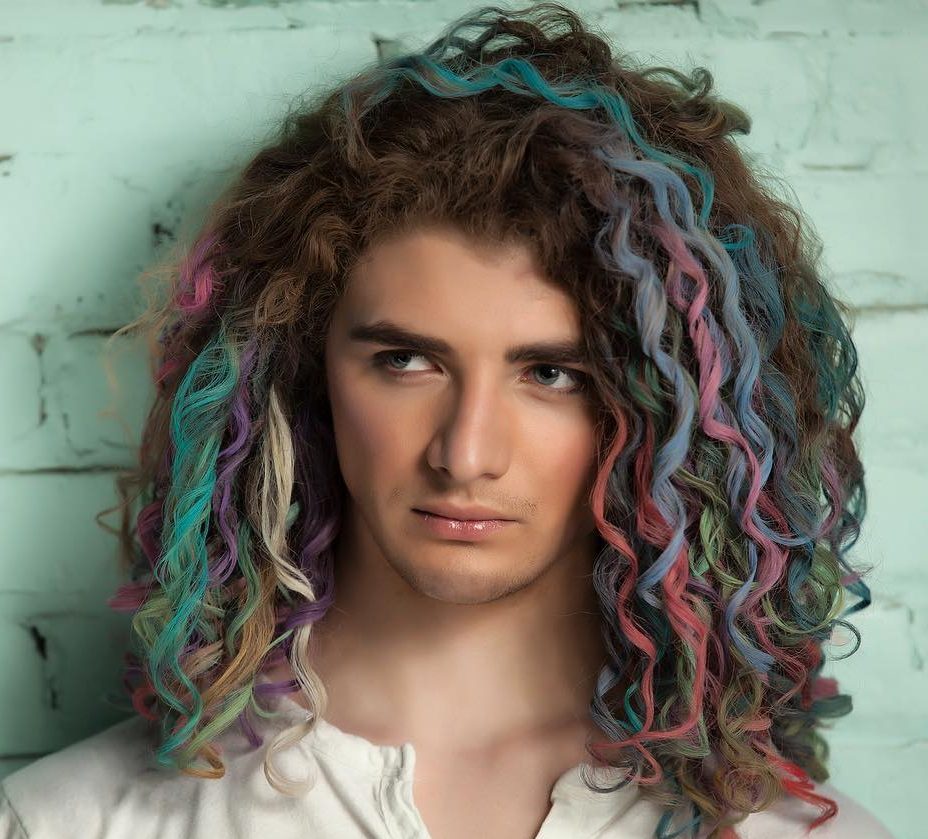 Longer hair makes color more of a commitment so get the look with multi-color streaks instead.
9. Blue-Dipped Hair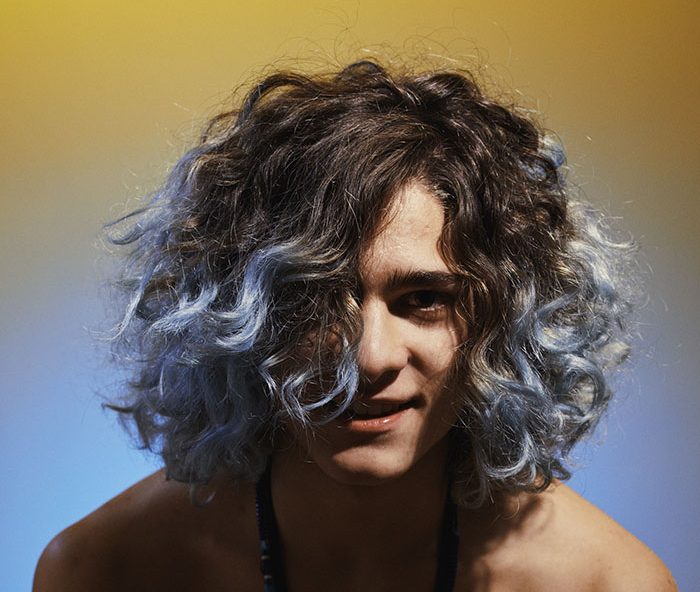 Abdul Kircher
The dip-dye effect is another cool choice for men with long hair.
10. Multi-Color Hair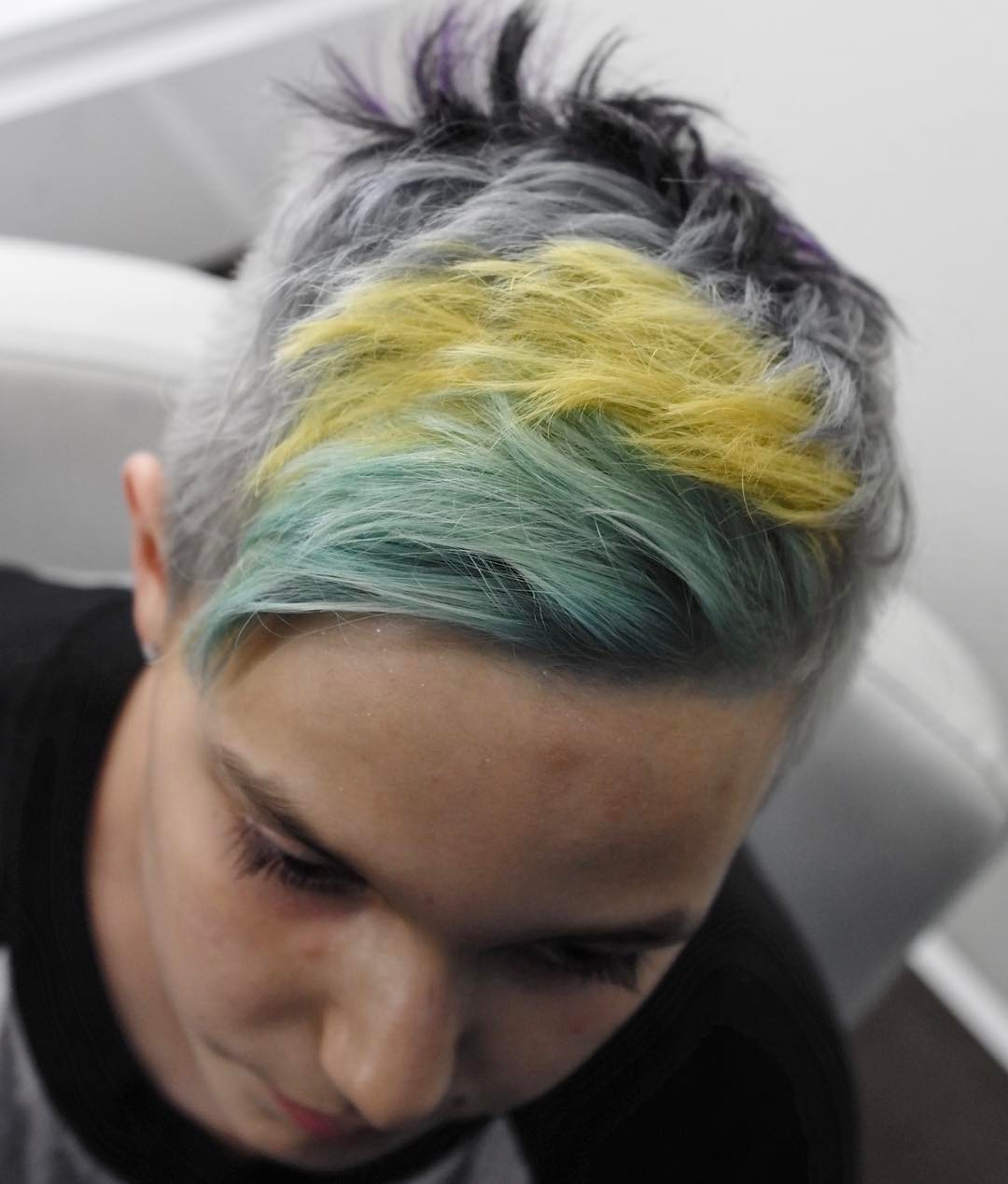 Yellow and aqua stand out against grey and black hair color.
11. Purple Hair Color for Men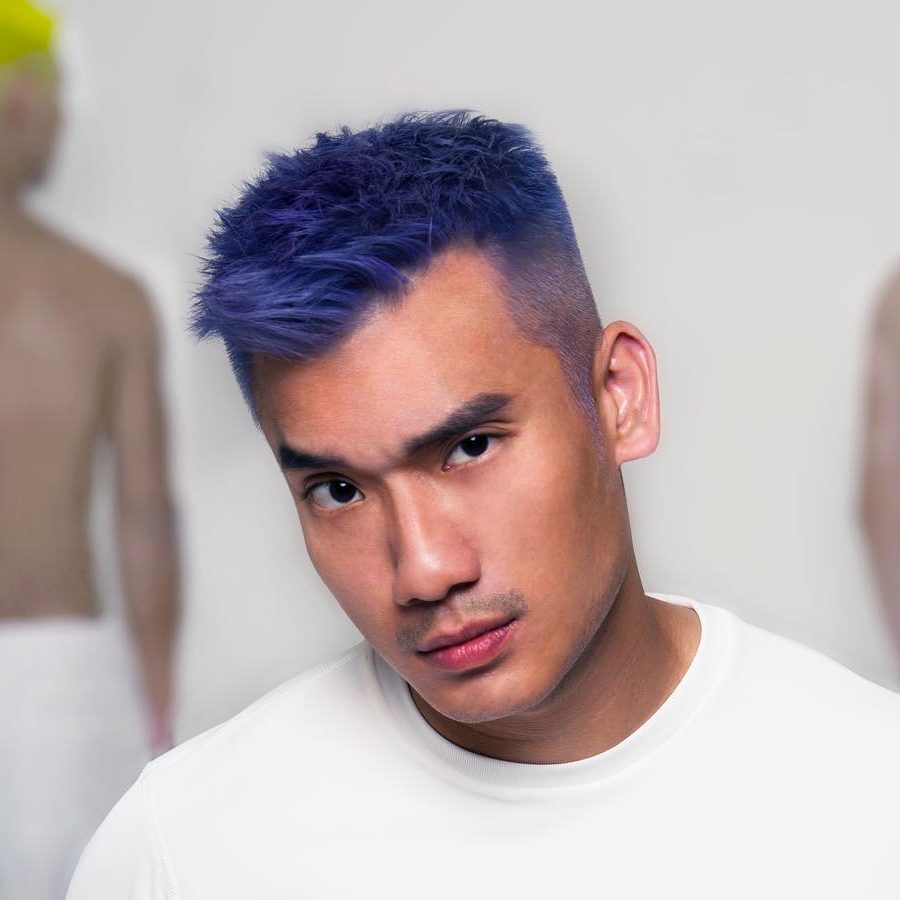 One color all over is another way to get the look but make it especially important to get the right color.
12. Growing Out Hair Color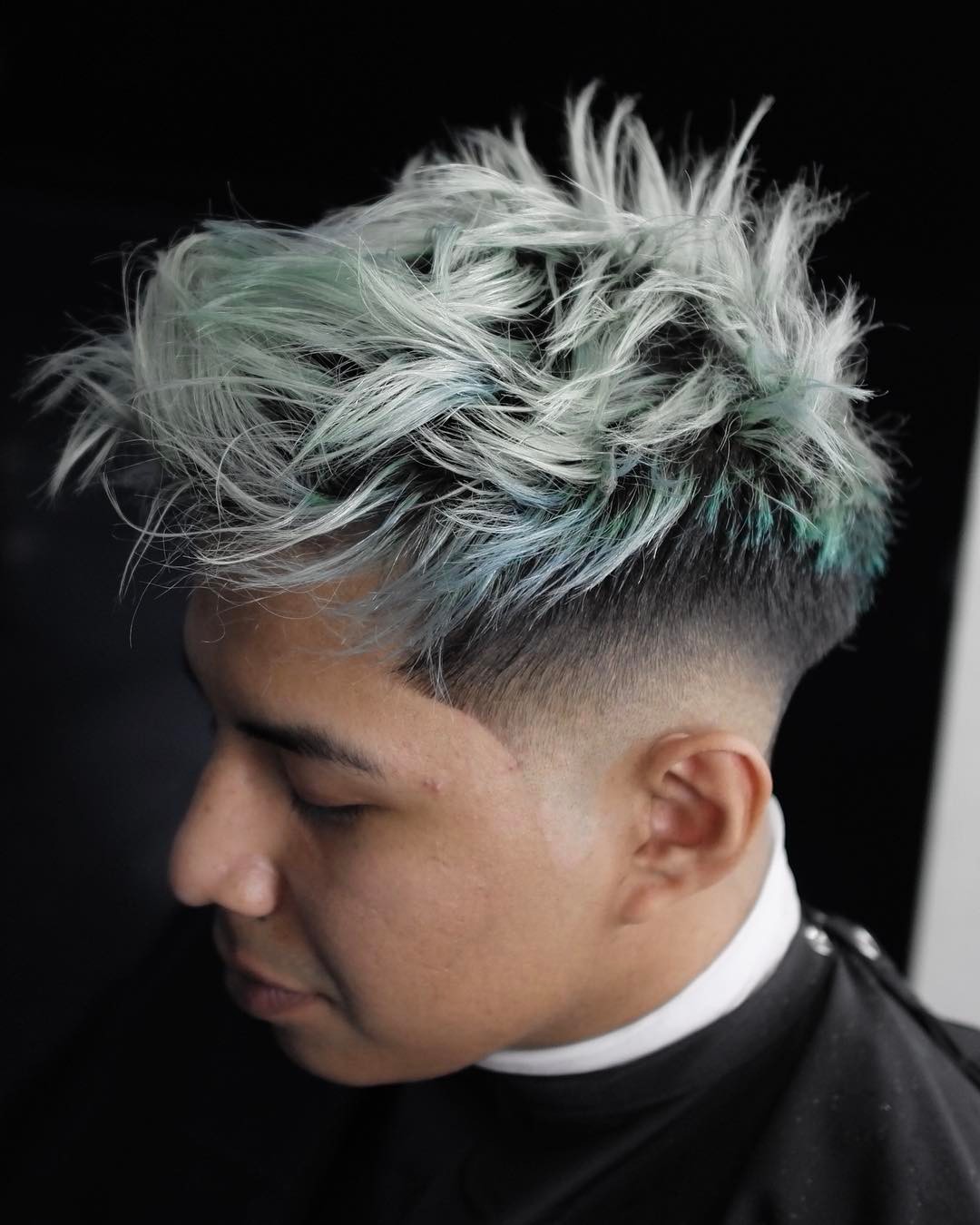 While minimizing shampooing and using color safe options extend the life of merman hair color, it is going to fade. The good news is it still looks good. When dark roots get too long, color hair again or cut it short.
13. Colored Beard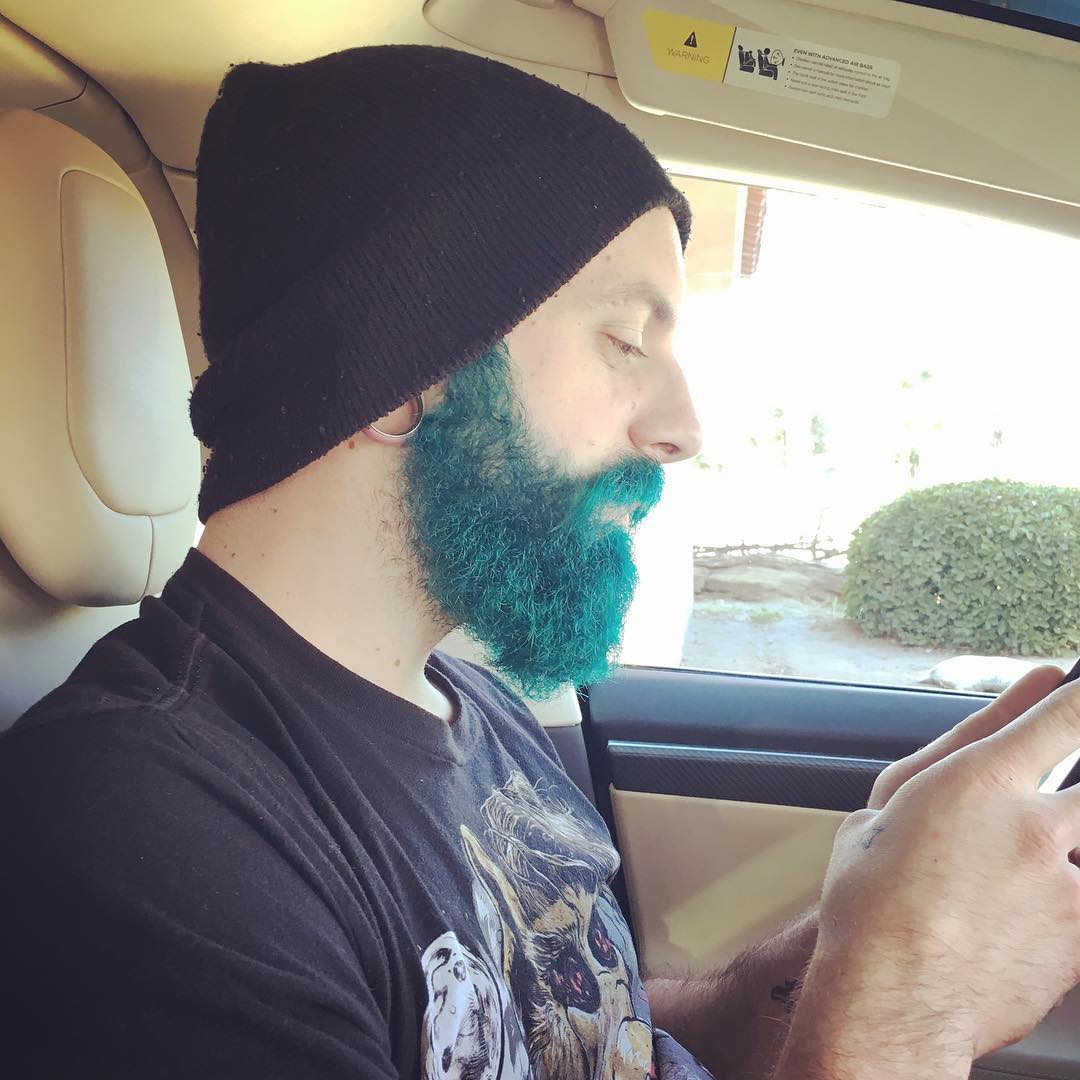 While most guys color their beards with Just for Men, blue-green is another option.
14. Green Streaks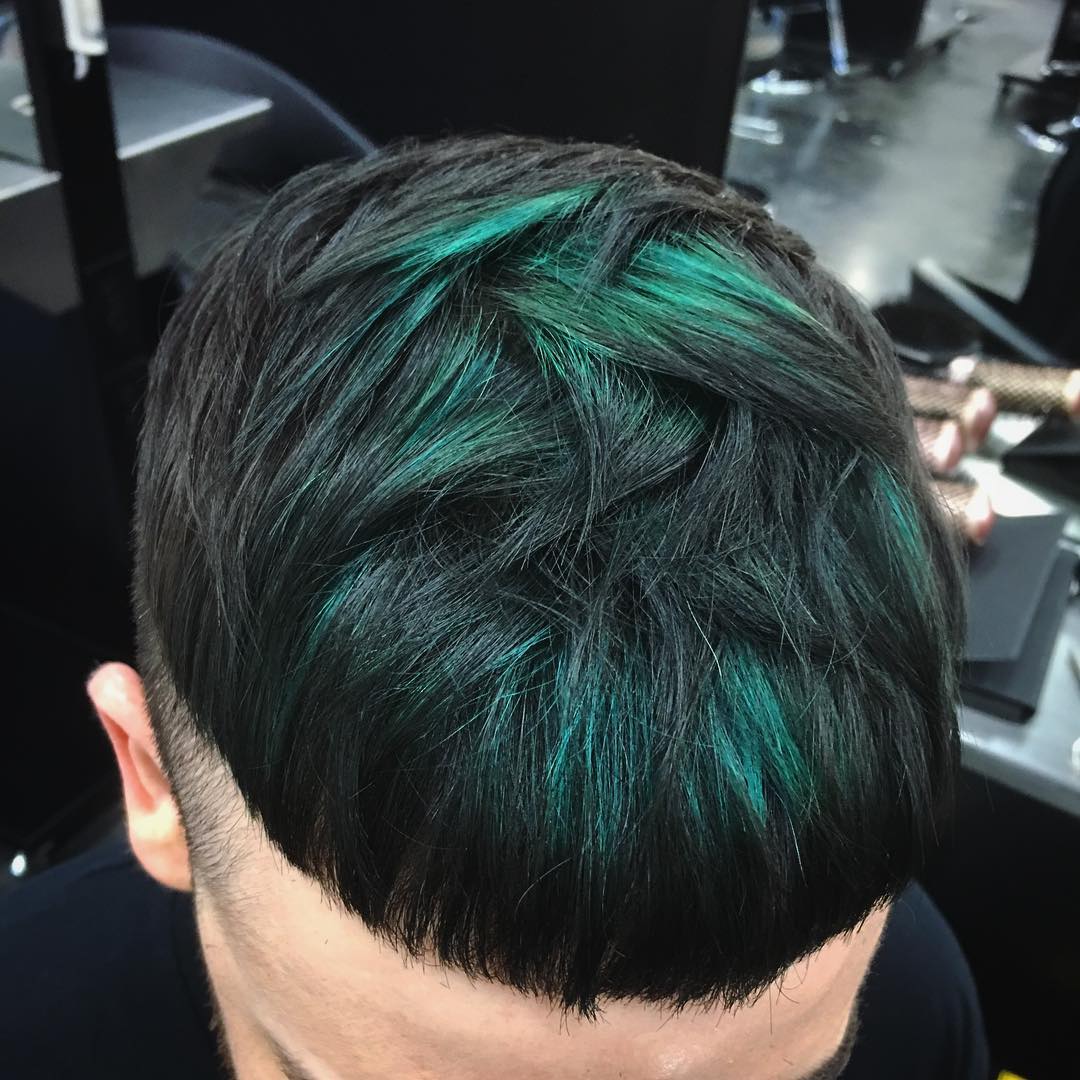 If you don't have the time or money for allover hair color, some strategically placed and brightly colored streaks make plenty of a statement.
---
Are you using a premium hair pomade?
These are the top 10 hair pomades that we recommend for top value.
Try one of these top pomades for consistently amazing hairstyles!
---