Mid fade haircuts are becoming even more popular. This type of fade cleans up the neckline while leaving some length above the temples.
Mid length fades are also usually drop fades, which arc down behind the ears instead of following a straight line. This cut looks great with short, medium and longer hairstyles.
Check out these pictures for few short and longer ways to wear mid fade haircuts.
1. Buzz Fade – Front and Side View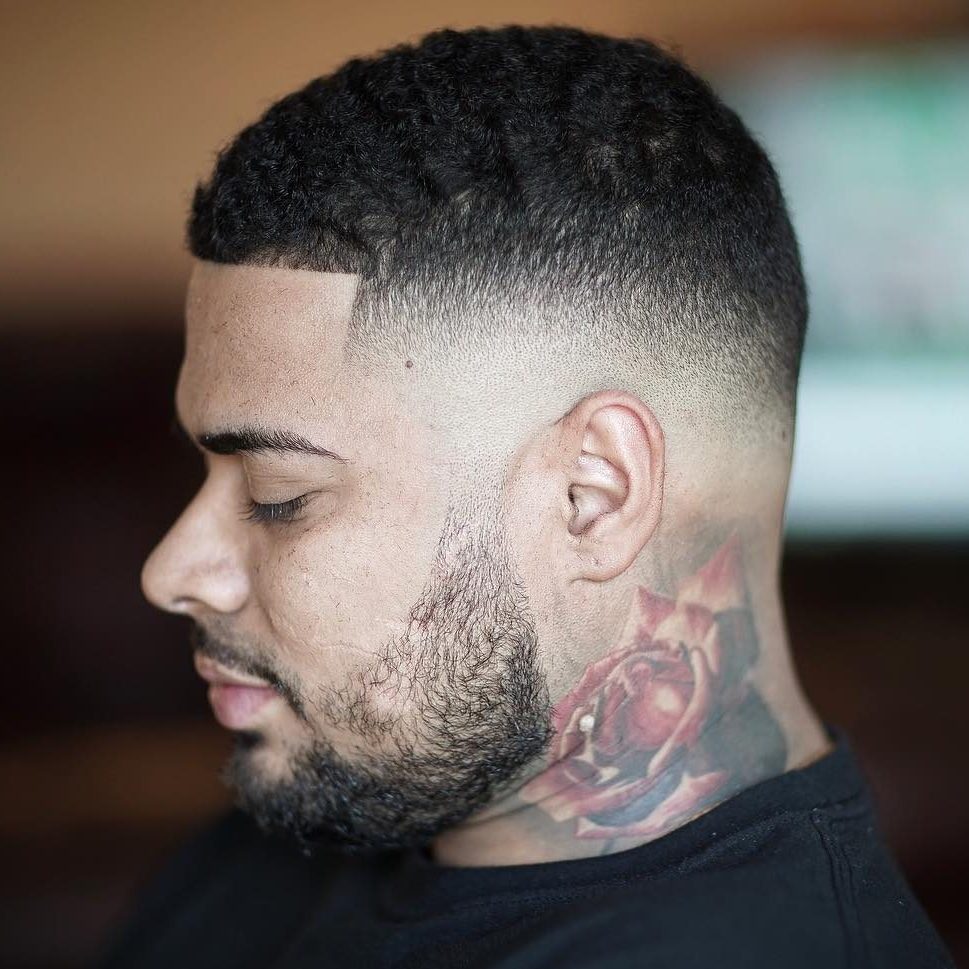 Fades are most dramatic when seen from the side but the front view is just as, if not more important.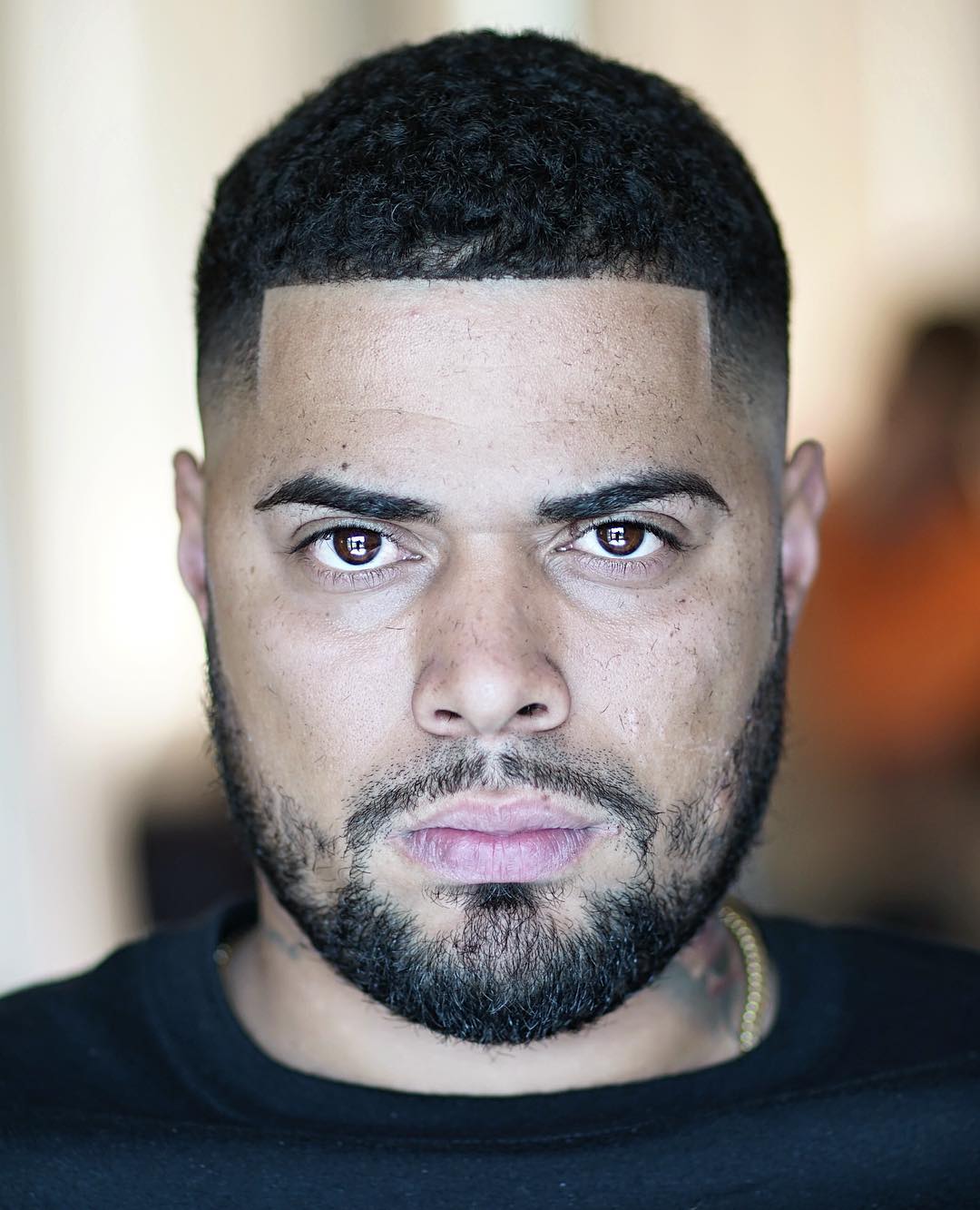 Mid fades remove hair up to the temples for a tight profile. That's why this fade is really flattering for round and diamond face shapes but also works really well for oval and square faces.
2. Short Hair + Mid Fade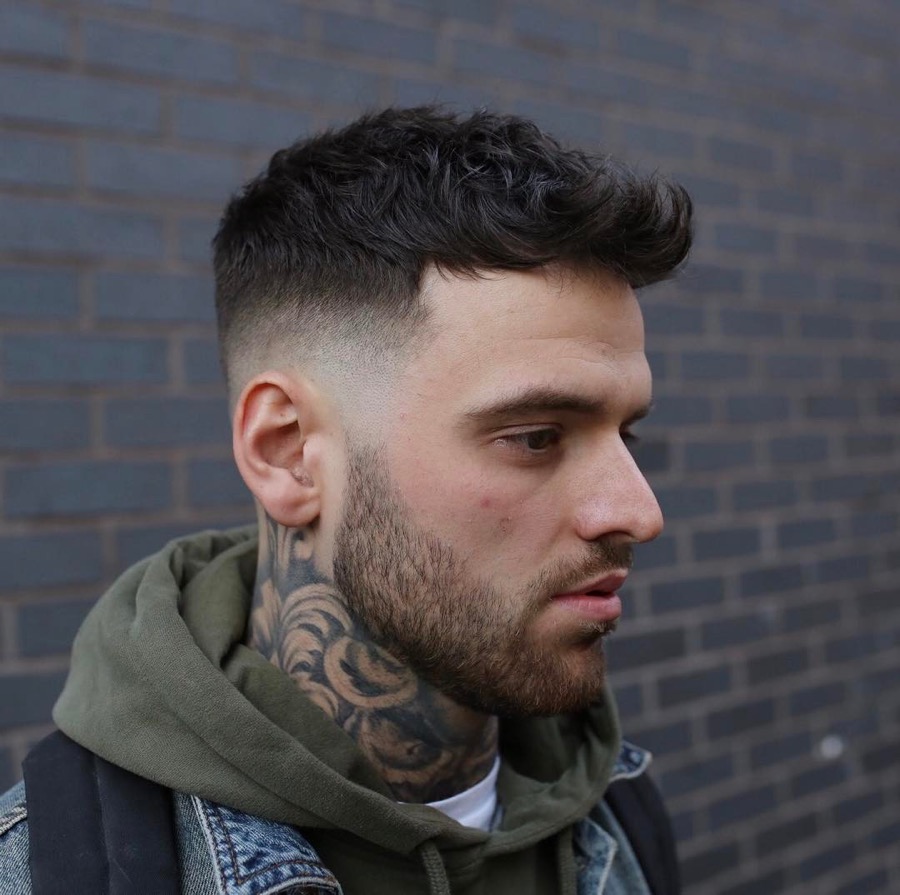 Like other fades, the mid length fade can be added to any haircut of any length. Here it is with a textured short hairstyle. Clean cut sides and tousled waves on top is a cool combination.
3. Mid Bald Fade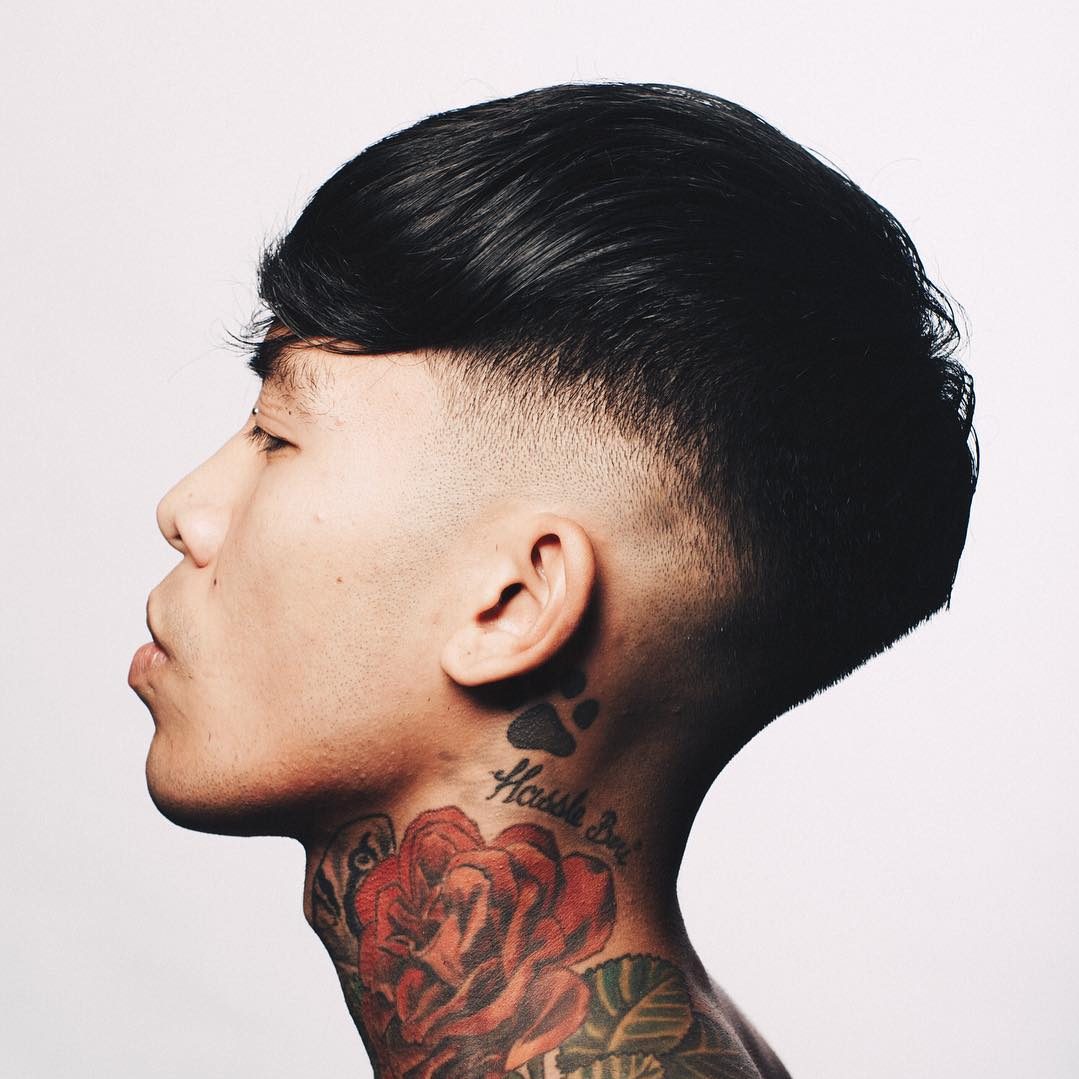 As the name suggests, a bald fade shaves hair all the way down to the skin. This fresh style juxtaposes the arc of the drop fade with a sweep of bangs at the front.
4. Drop Fade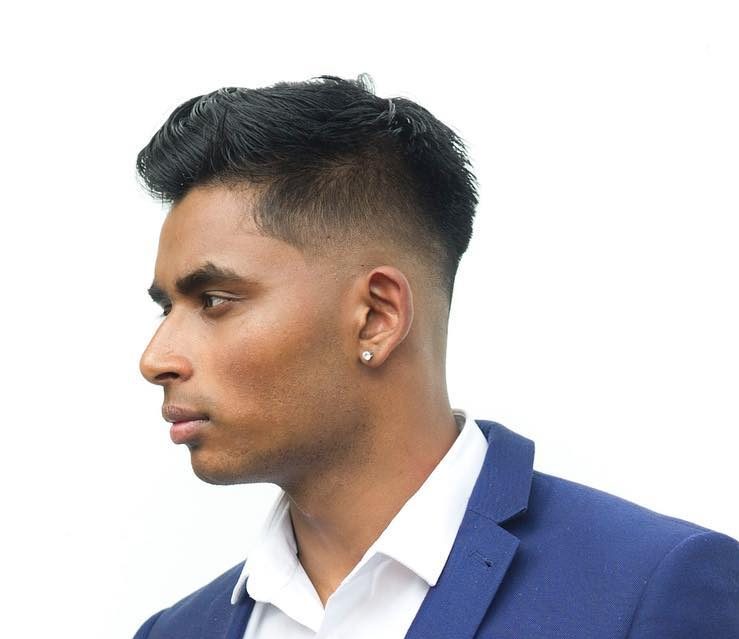 Fade haircuts can seem edgy but take away the tattoos, add a suit and you've got a clean cut, business-ready style. This slick back style is cool and modern while being totally work appropriate.
5. V-Cut Neck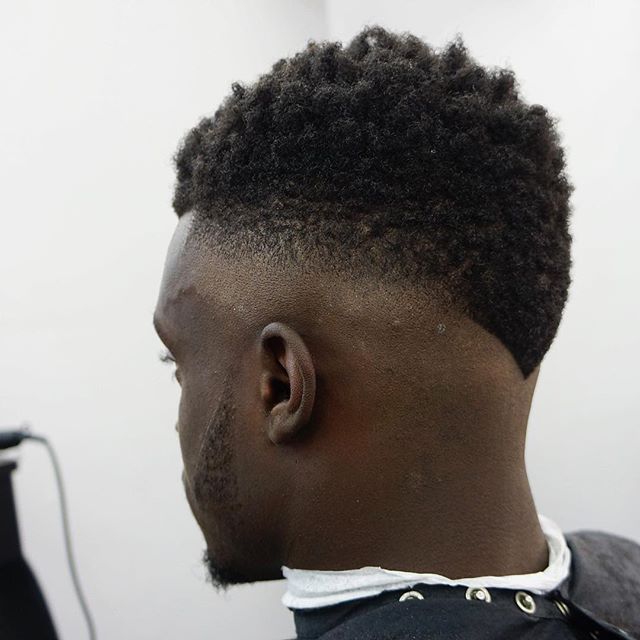 Add an unexpected detail to a mid or low fade with a V-shaped neckline. The point is a cool contrast against kinky curls on top and also looks great with a range of other hairstyles.
6. Mid Fade Long On Top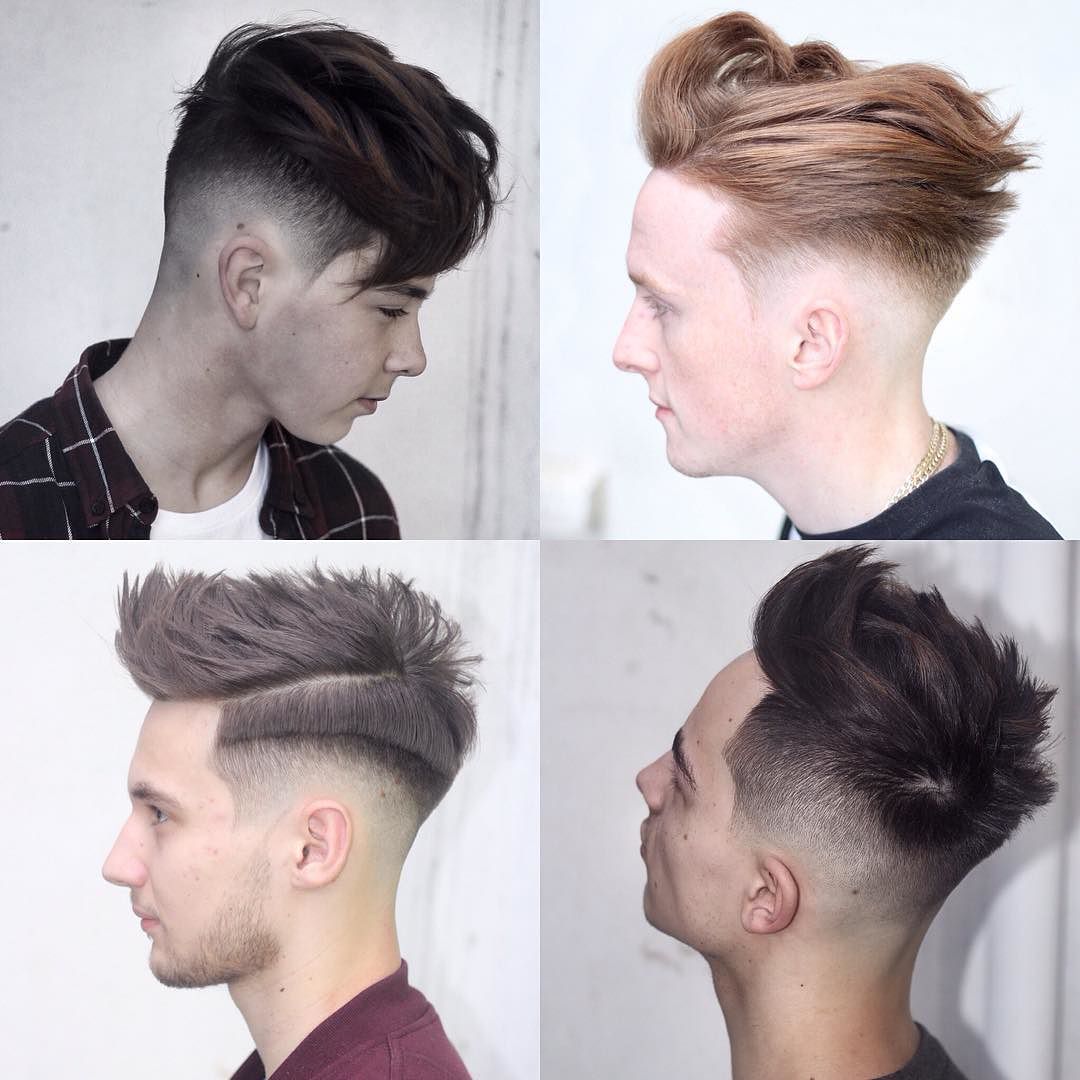 Many mid length fade hairstyle are long on top with short sides and back. (Ignore that high fade down there in the bottom right corner.) Whether its spiky or textured, styled up or down, a mid drop fade emphasizes the length and style of what's happening on top.
7. Mid Fade Comb Over

The classic combover style gets an update by adding a low, mid or high fade. This modern version also features a defined part and a touch of a slick back at the forehead.
8. Mid Fade Pompadour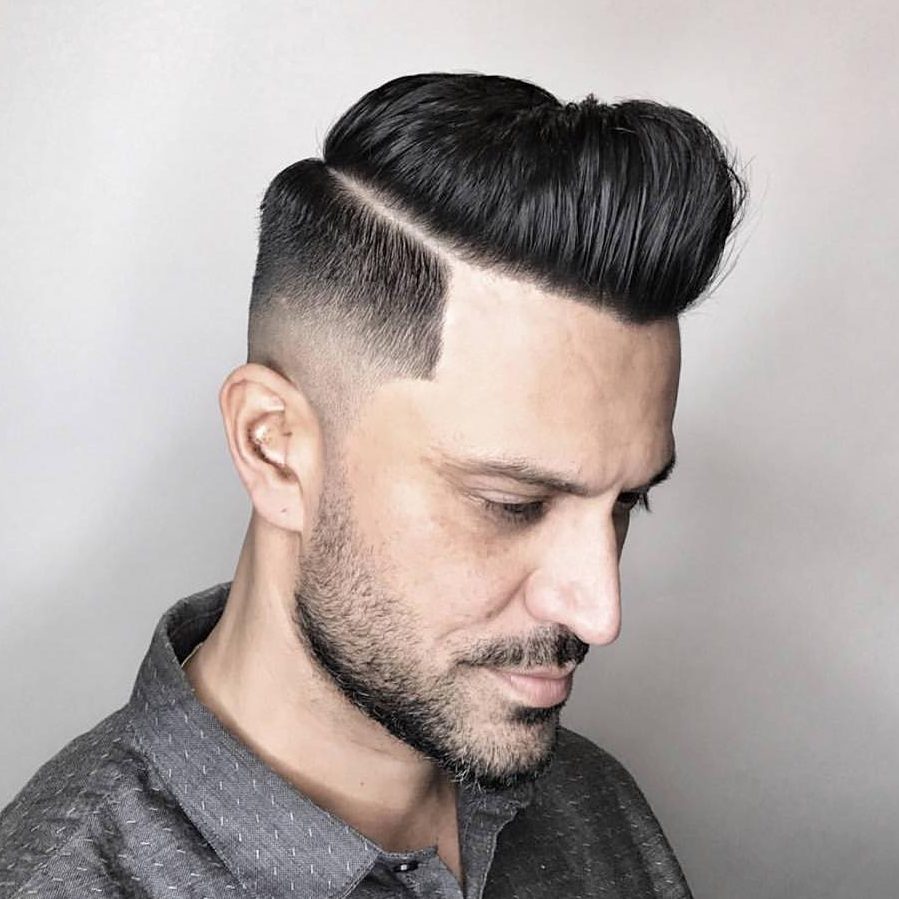 The pompadour is another retro men's hairstyle that gets a modern update with a fade. The pomp fade cut is often worn with a high fade but with a mid level fade, you can add a hard part.
9. Mid Fade Mohawk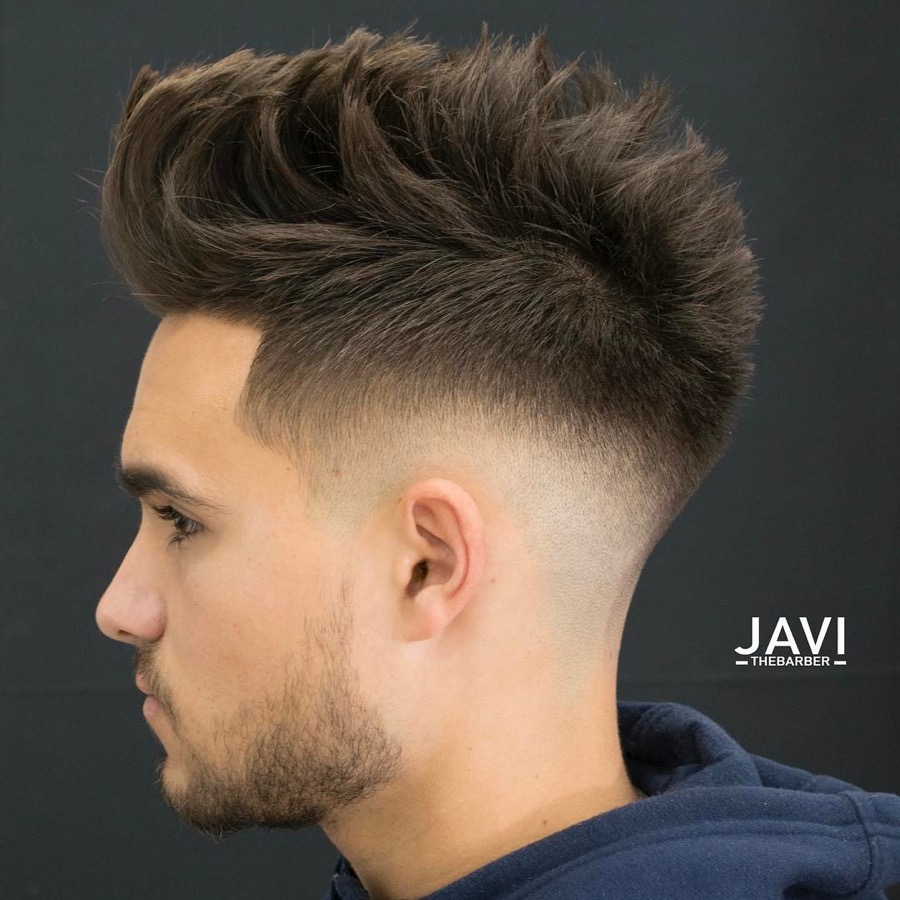 The mid fade mohawk might be considered a faux hawk by some but this version has that classic mohawk shape with a bald fade at the neckline.
10. Mid Level Fade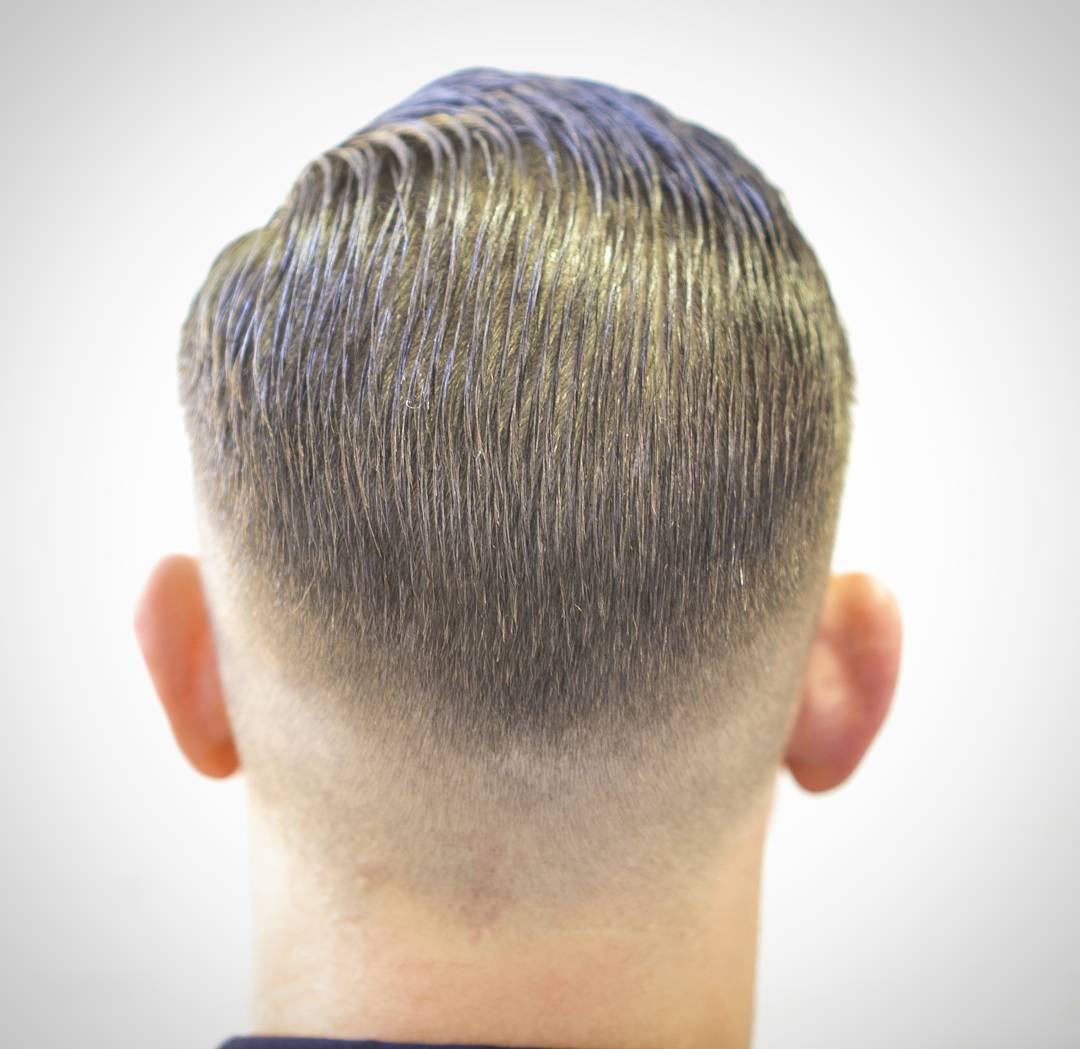 Fades look great from every angle, especially the back. This scumbag boogie styled with Reuzel Green has lots of hold, plenty of shine and a  blurry neckline.