Another men's haircut that has been updated is the classic mohawk. These mohawk fade haircuts feature new ways to wear the sides and the mohawk itself.
The mohawk haircut is a strip of hair down the center of the head with the sides shaved. Although the name refers to Native Americans, the mohawk hairstyle has been worn by warriors throughout the centuries. Mohawks are still favored by fighters and soldiers but can also be a sign of rebellion. Or you can just wear a mohawk because it looks cool (and tough).
The traditional mohawk features a thin strip of hair down the middle and shaved sides. Hair is traditionally spiked vertically. These mohawk fades are new hairstyles for men. The most common way to cut a mohawk is with a burst fade but temp fades and taper fades also work. Some of these looks have a hint of a mullet while others end in a point or shape.
On top, hair doesn't even need to be spiked up. Hair can be short, curly, spiky or anything you want it to be. You can also get creative with the neckline to make even more of a statement. Now check out these 33 ways to wear a mohawk fade.
1. Mohawk Fade Haircut In A Pompadour Style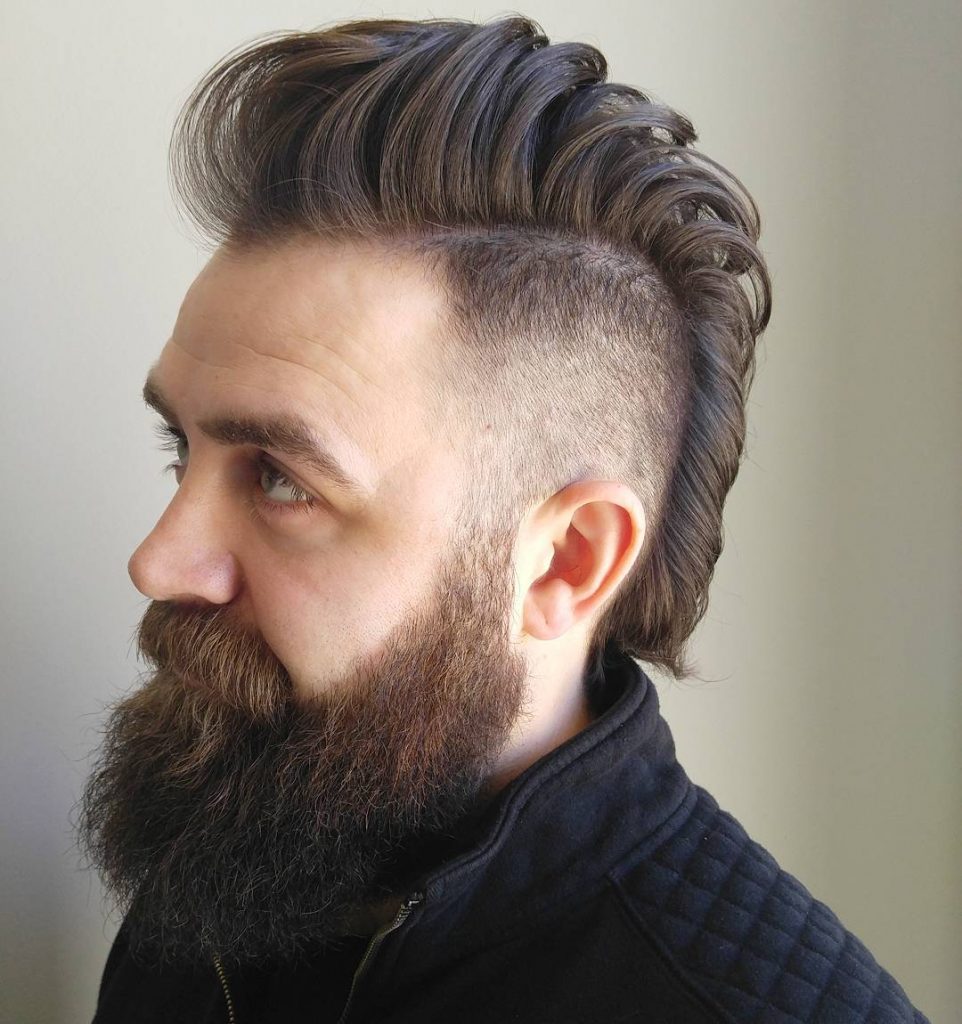 This cool hawk is styled like a pompadour.
2. Mohawk Fade Haircut For Natural Curls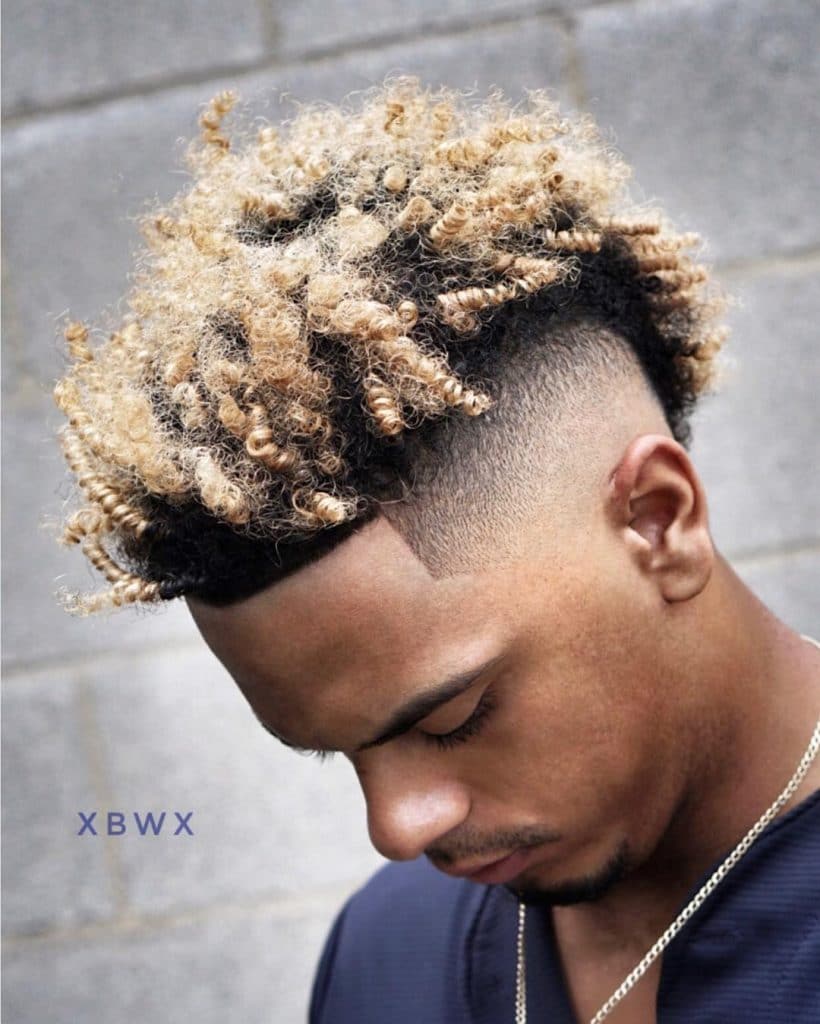 The mohawk fade is a cool look for all types of curly hair that bring some volume along with natural texture.
3. Short Spiky Mohawk Fade Haircut + Beard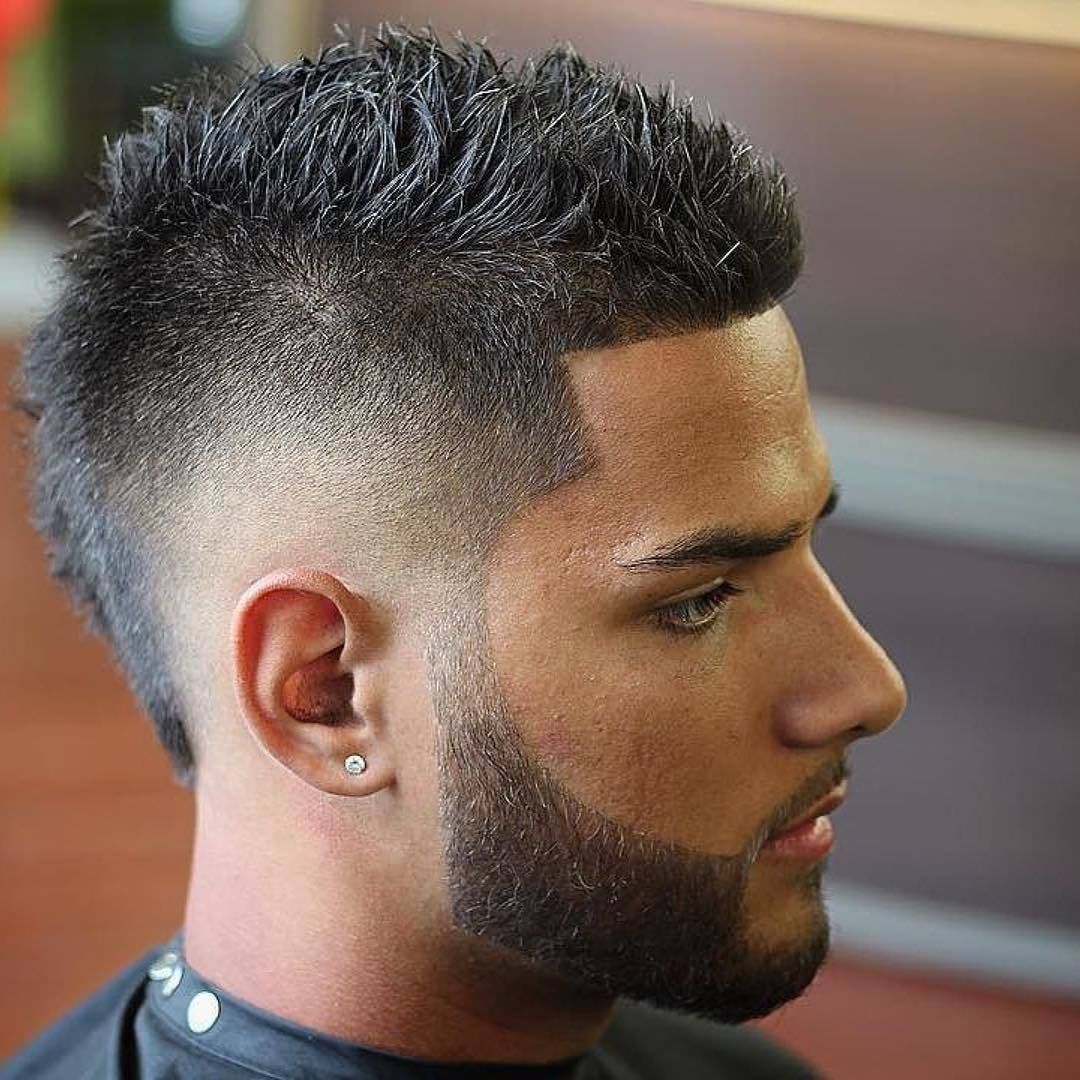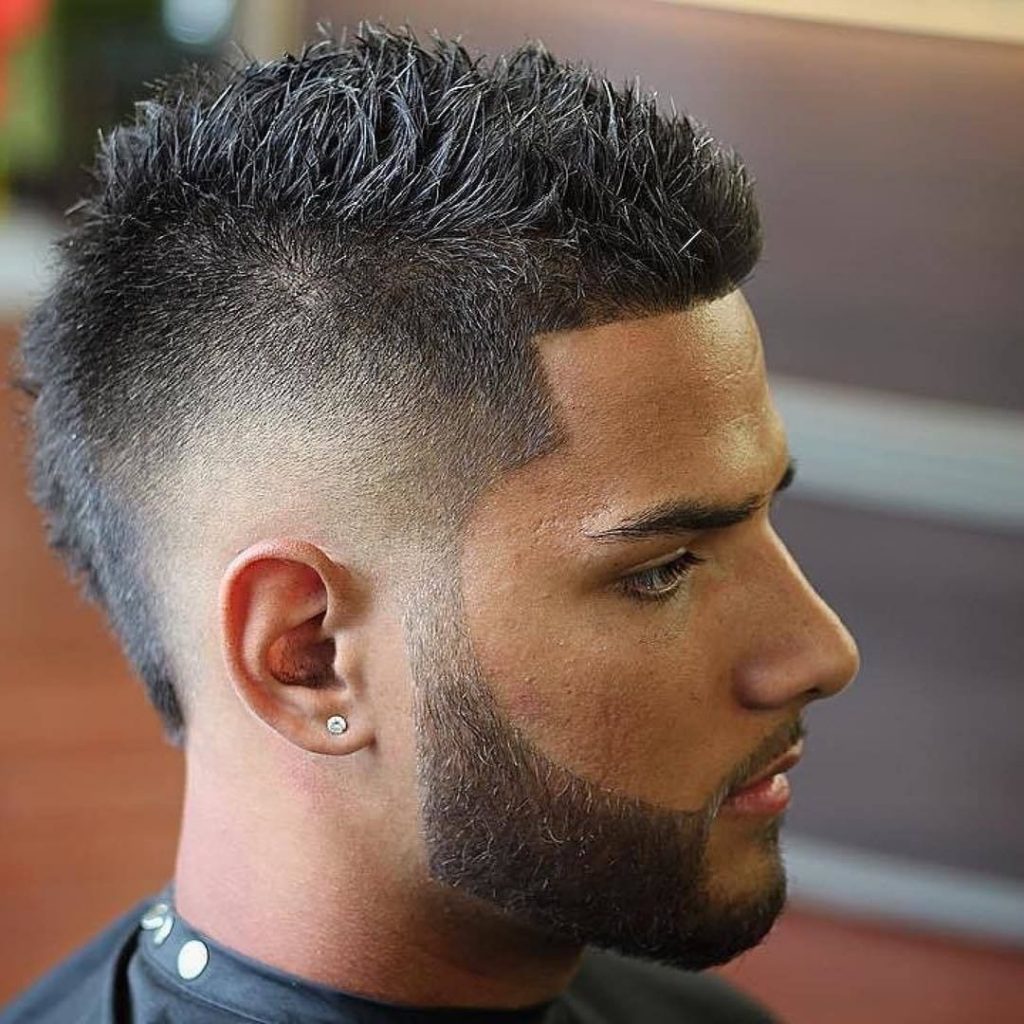 Hair doesn't have to be long for a mohawk. This short spiky cut that tapers into a V at the back does the trick.
4. Taper Fade Mohawk For Black Men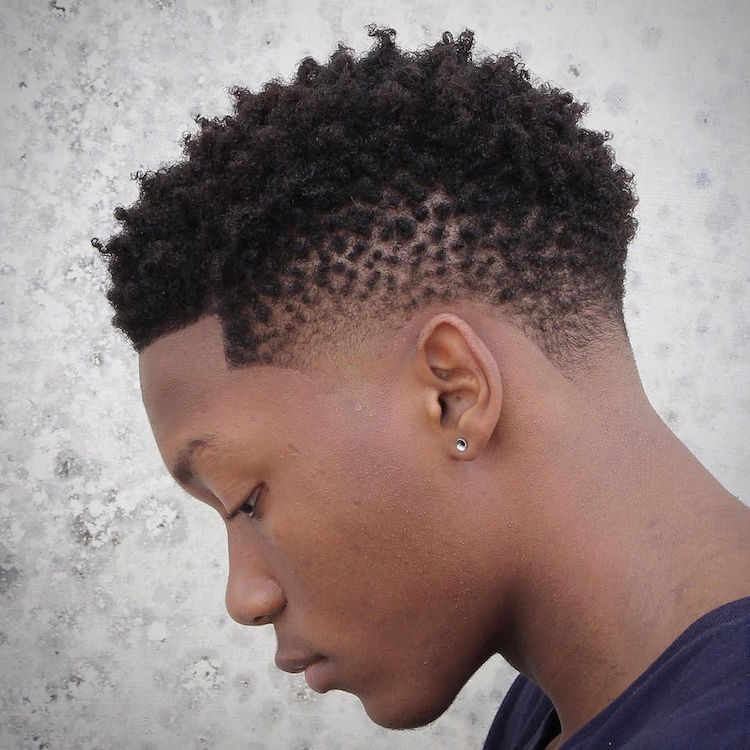 It's not easy to create that mohawk profile with a taper fade but here it is.
5. Burst Fade Mohawk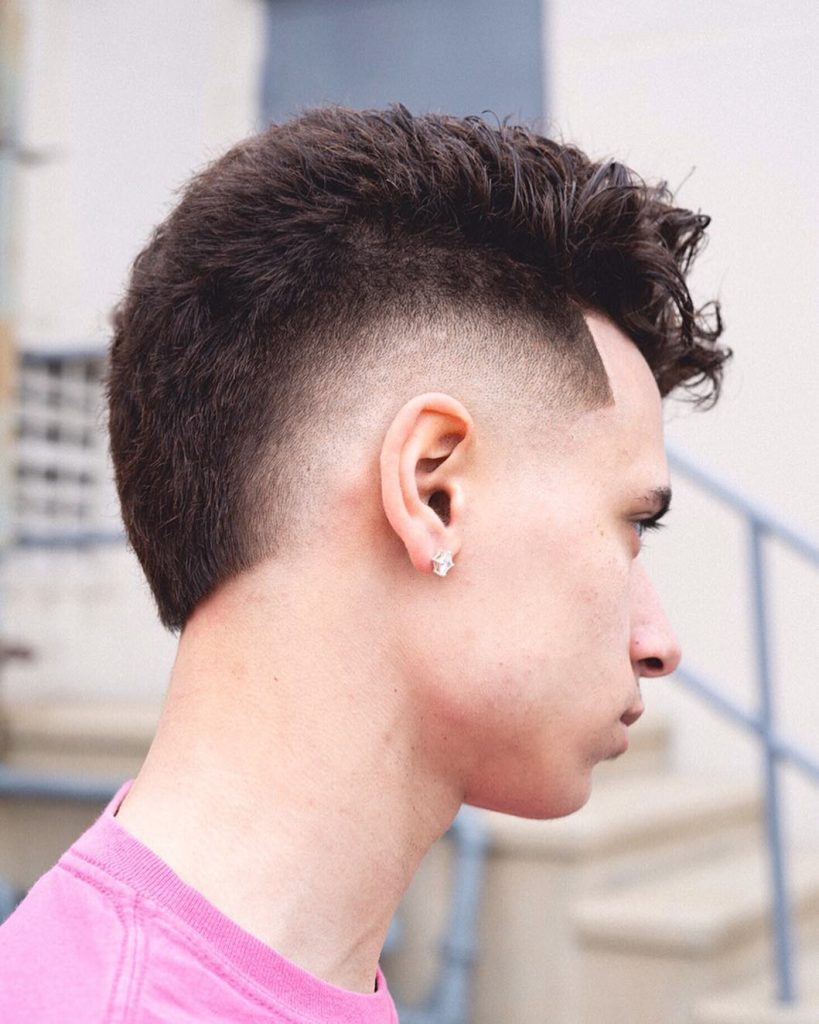 6. Mohawk Fade Haircut + Designs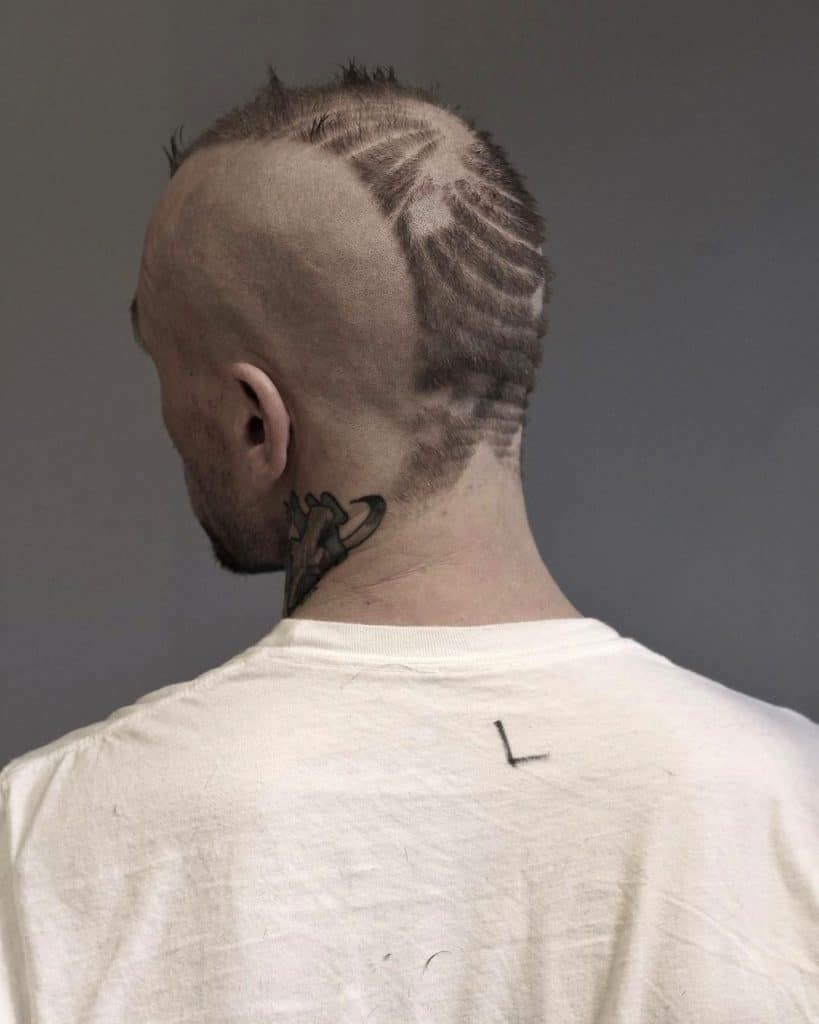 Some might say that this is a lot of look, others might say it's just enough.
7. Taper Fade Mohawk Haircut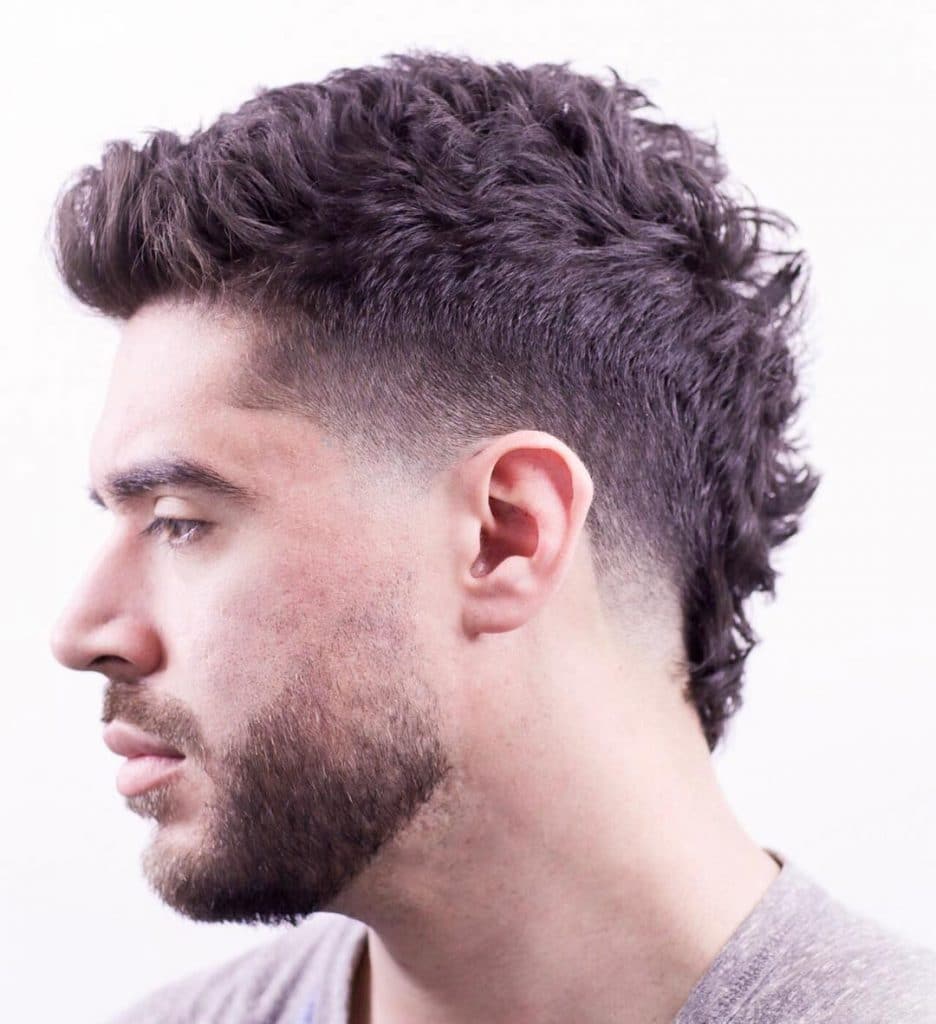 Length and texture transform this taper fade haircut into a wide mohawk.
8. Mohawk Fade – Back View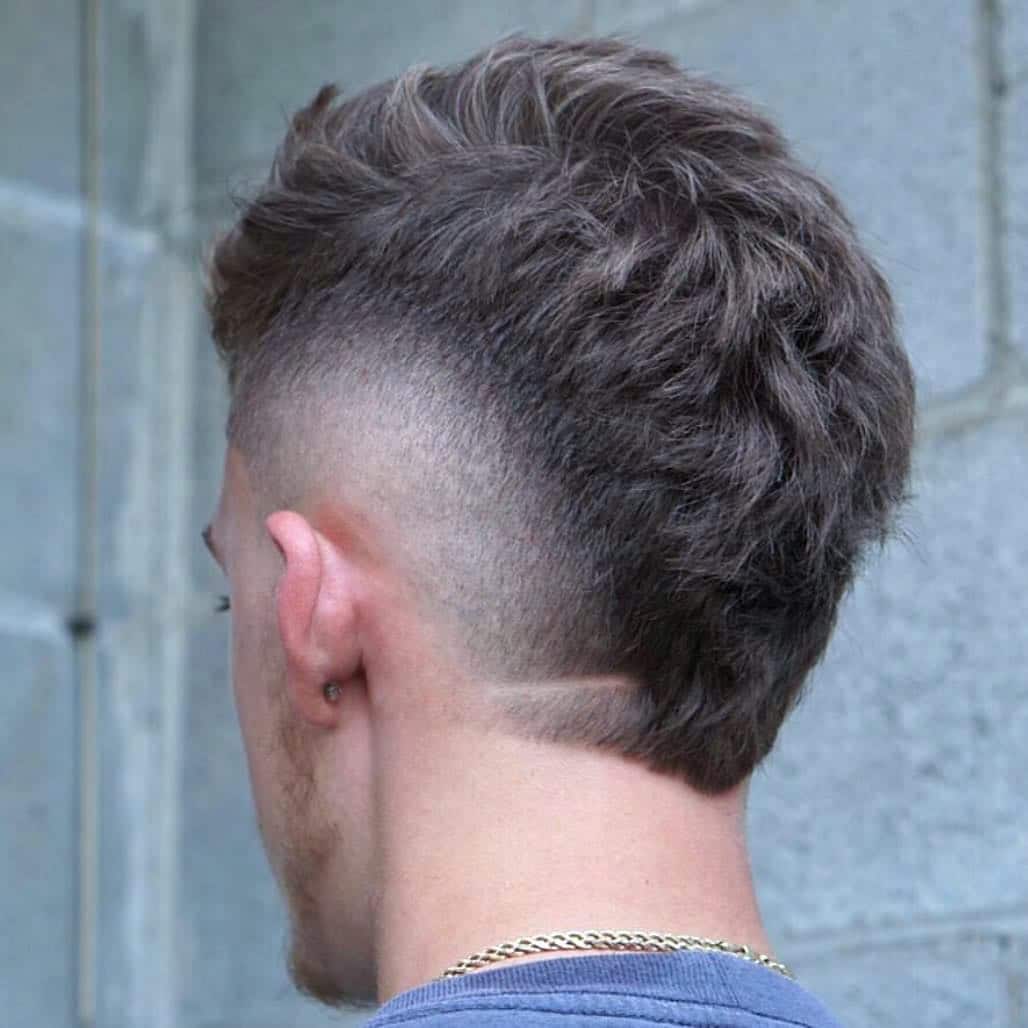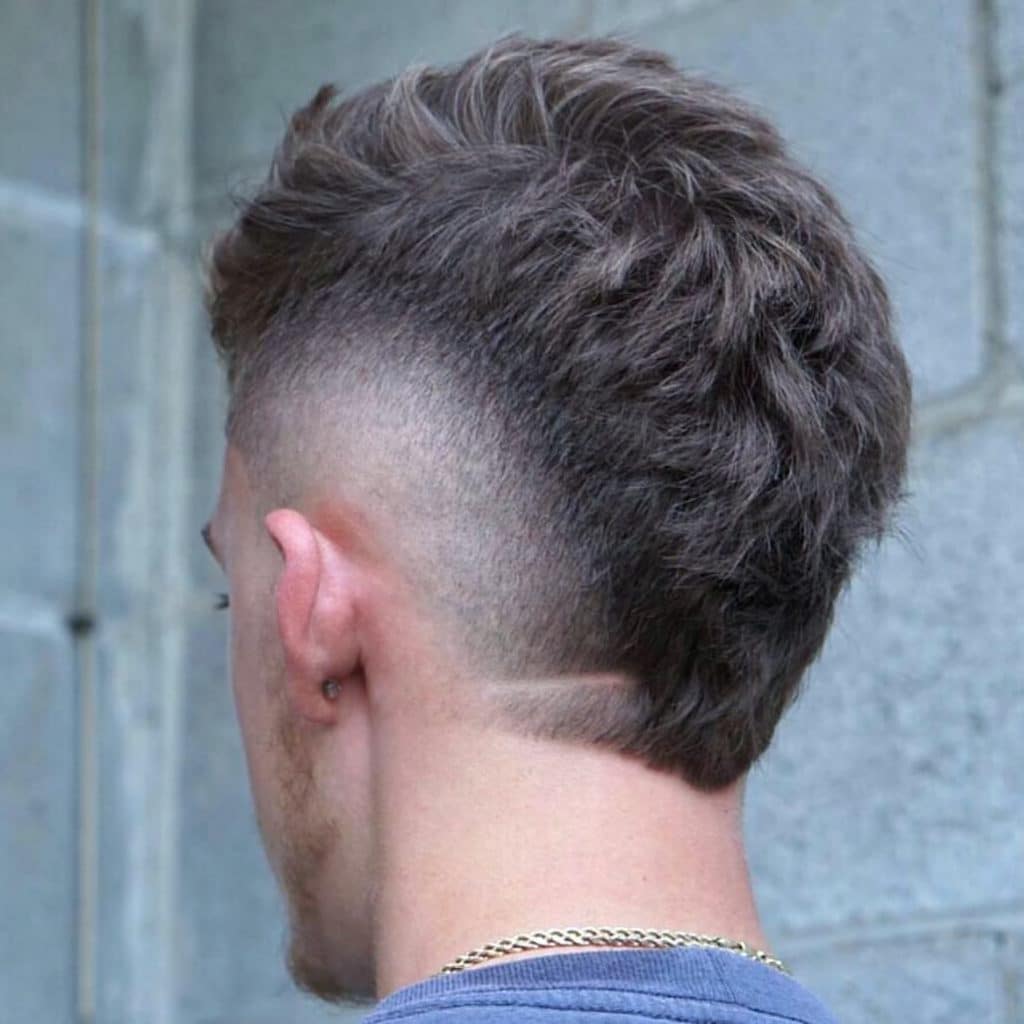 Most of these mohawk fades narrow towards the neckline to play up the mohawk shape.
9. Semi-Mohawk Fade Haircut For Short Hair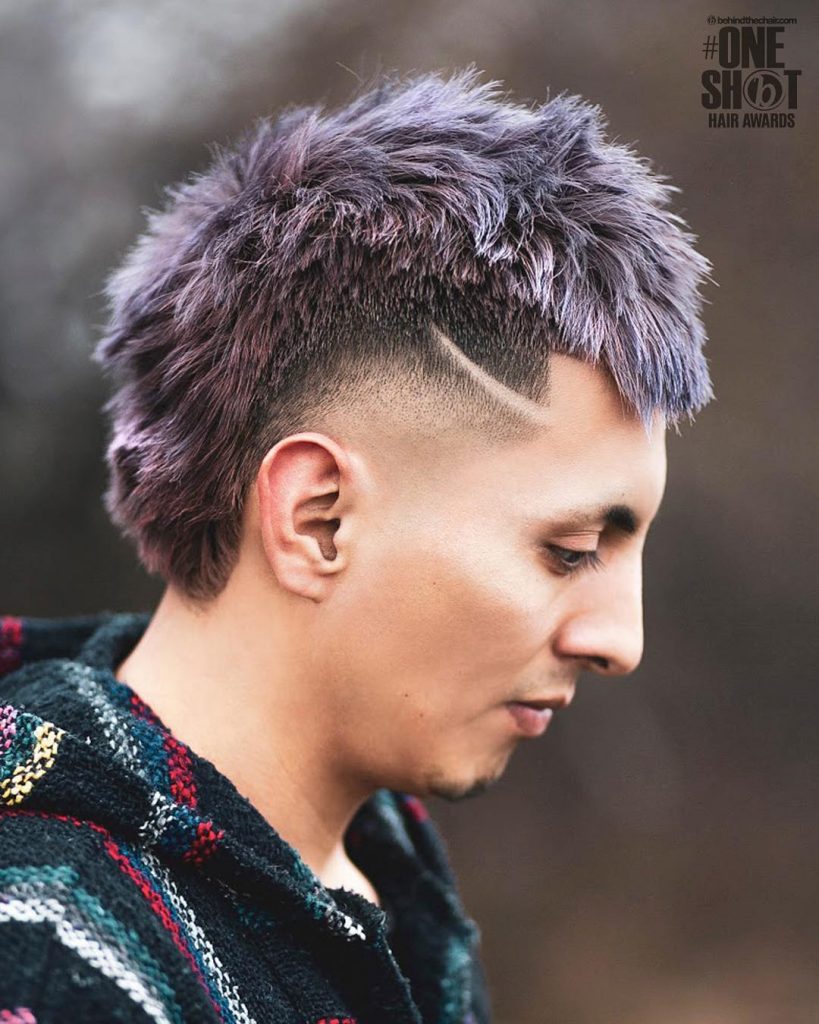 In contrast to the look above, the neckline of this mullet-mohawk-temple fade combination stays wide. It's kind of a mohawk and it kind of isn't. It is definitely cool though.
10. Short Spiky Mohawk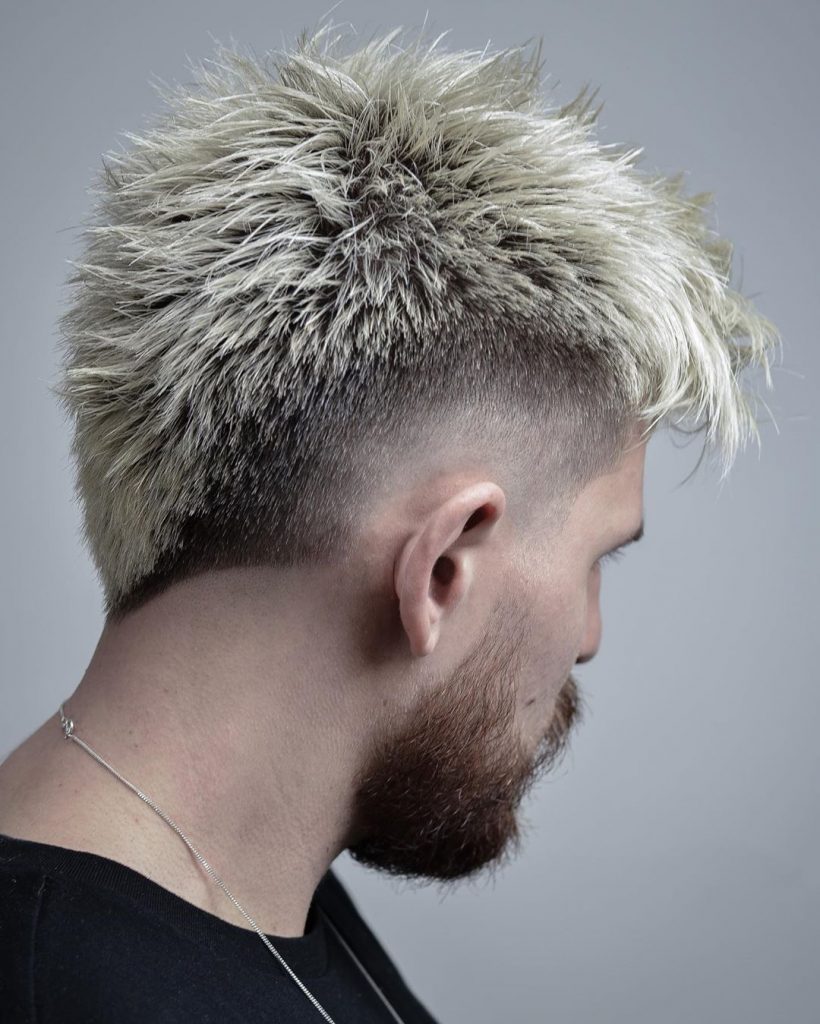 This fresh look uses color as well as the faded cut and spiky styling to define a mohawk.
11. Wide Mohawk Fade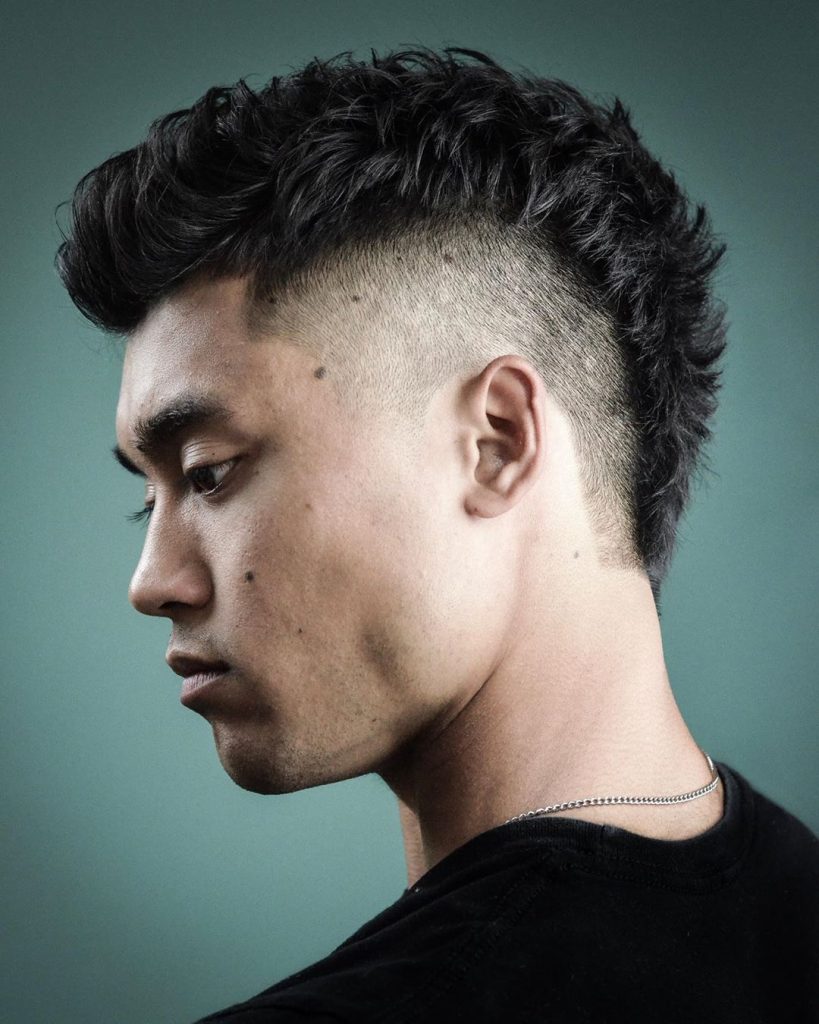 All it takes to cut a mohawk is faded sides. The rest of hair can remain for this cool wide mohawk style.
12. Fade Mohawk For Curly Hair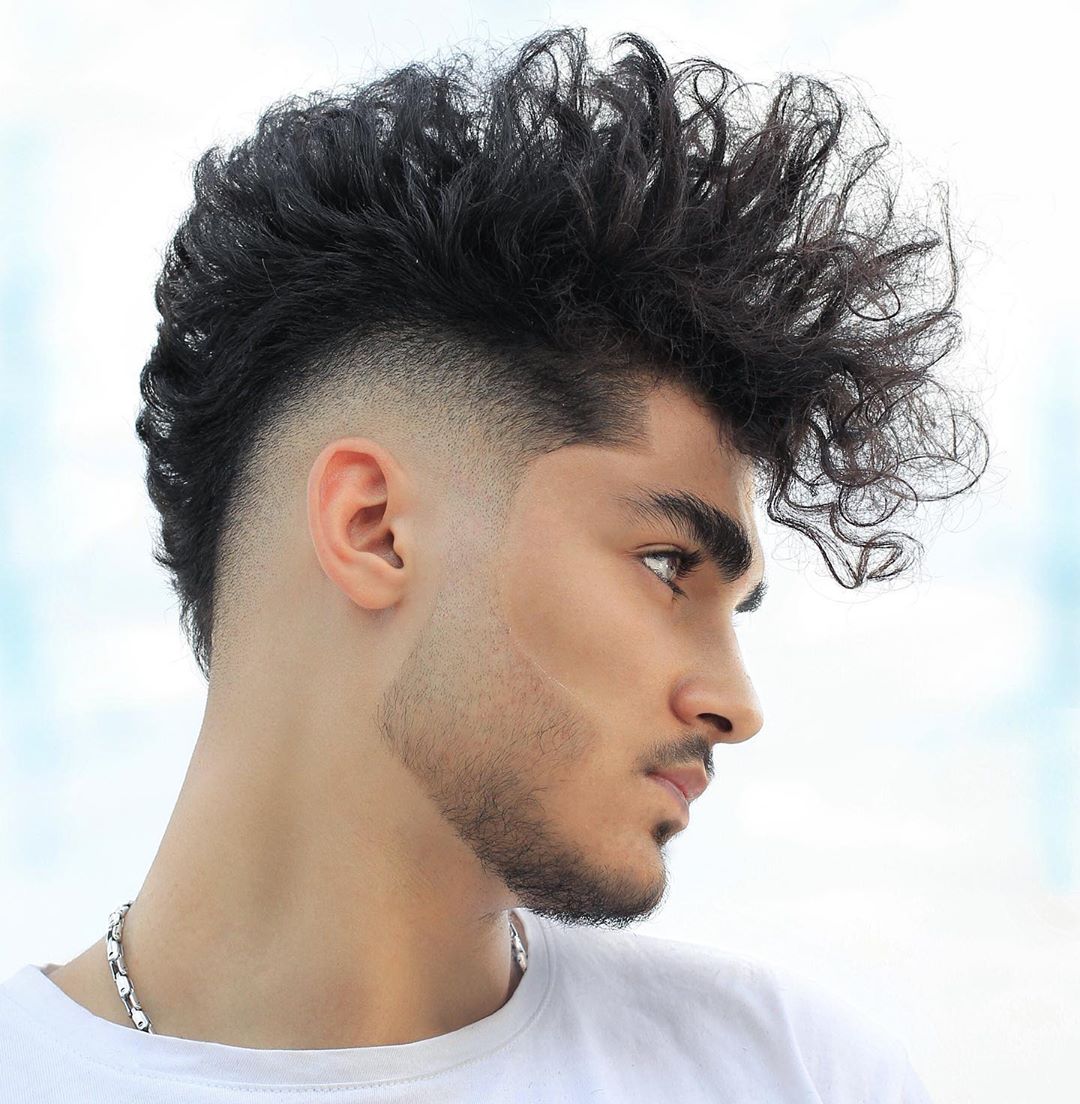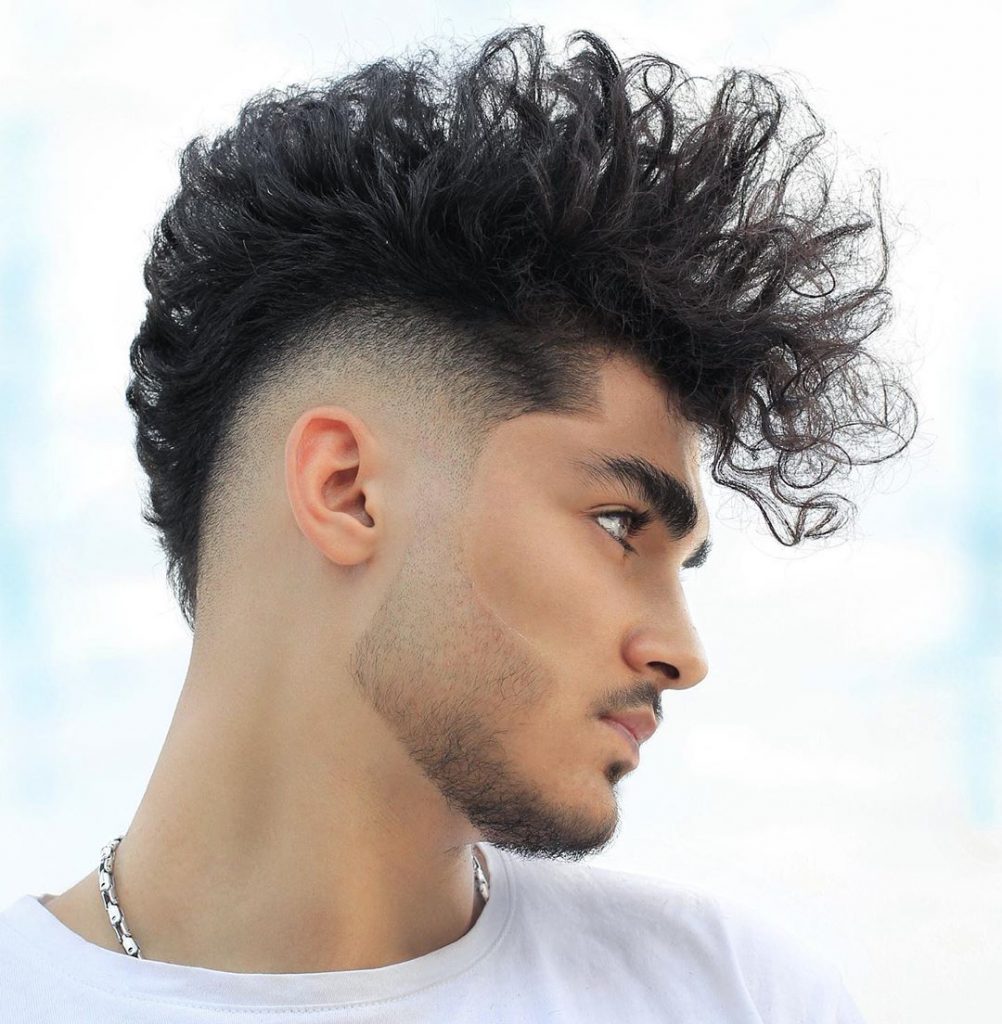 This cool look takes curly volume to the next level for a bold textured mohawk. With a long fringe this is one of the best mohawk fade haircuts.
13. Fade Mohawk With Short To Medium Natural Curls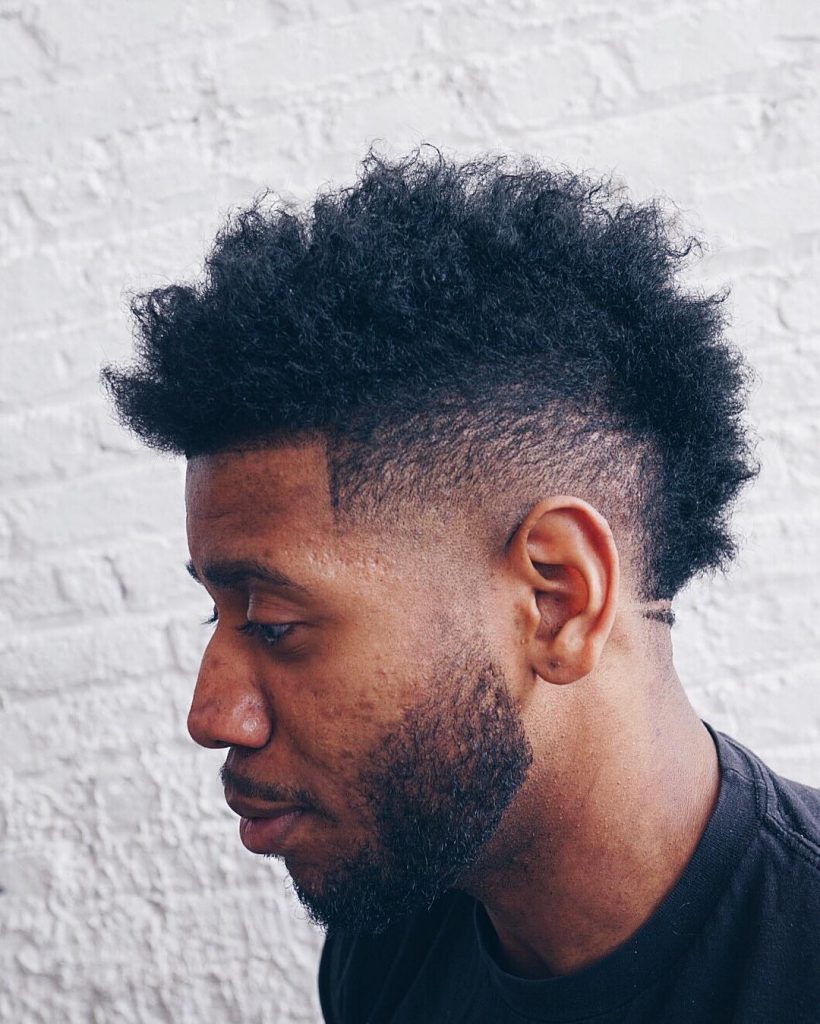 Kinky hair makes it easy to get that mohawk volume.
14. Fade Mohawk For Longer Tight Curls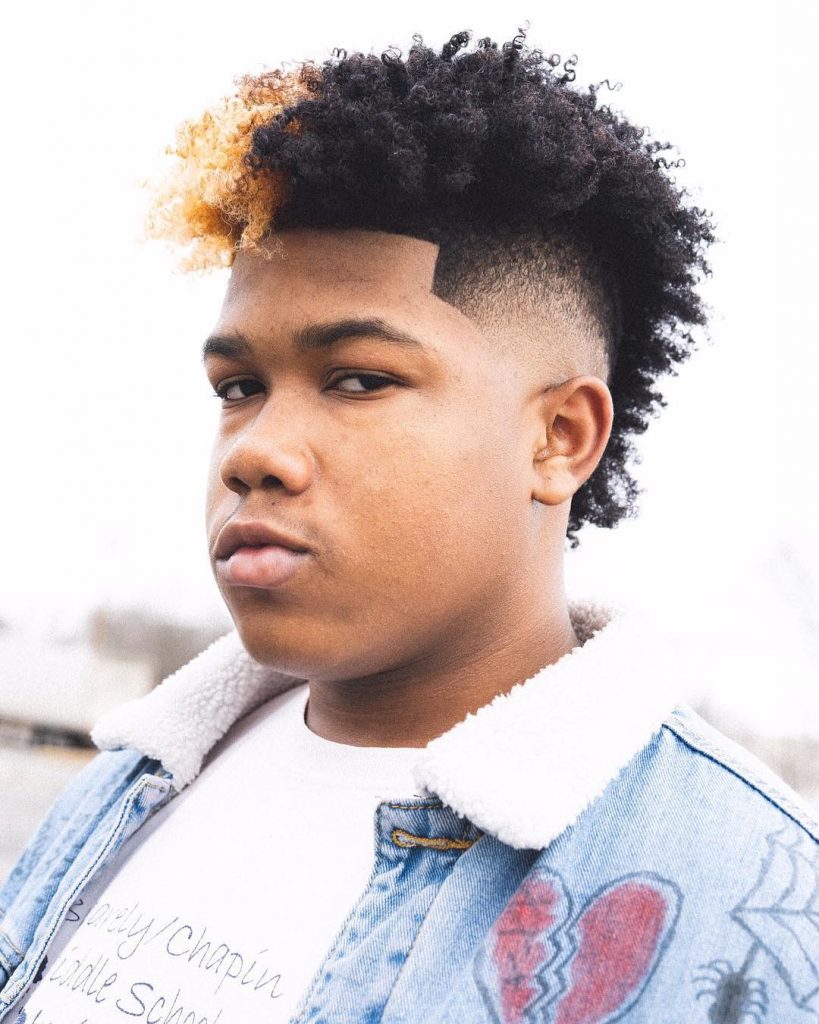 Here's another cool mohawk for black hair that gets extra emphasis from a shape up and some blonde.
15. Mohawk Haircut + Temple Fade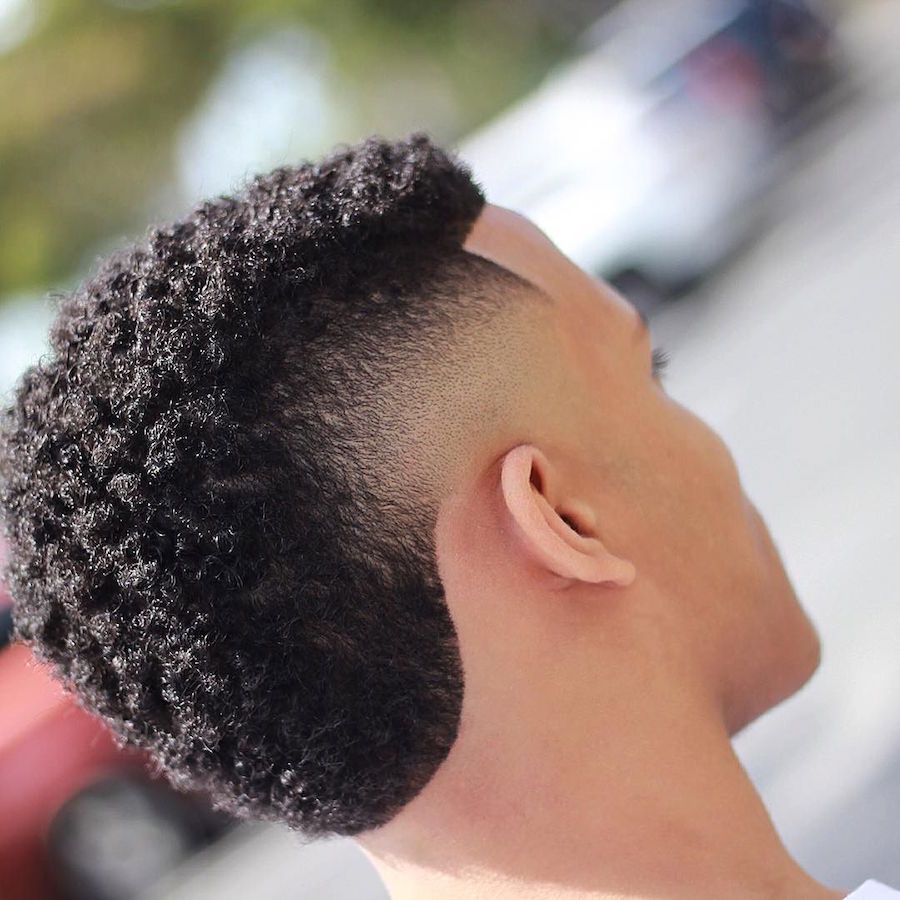 This burst skin fade seamlessly transitions into a short mohawk for black hair.
16. Mohawk Haircut With A High Fade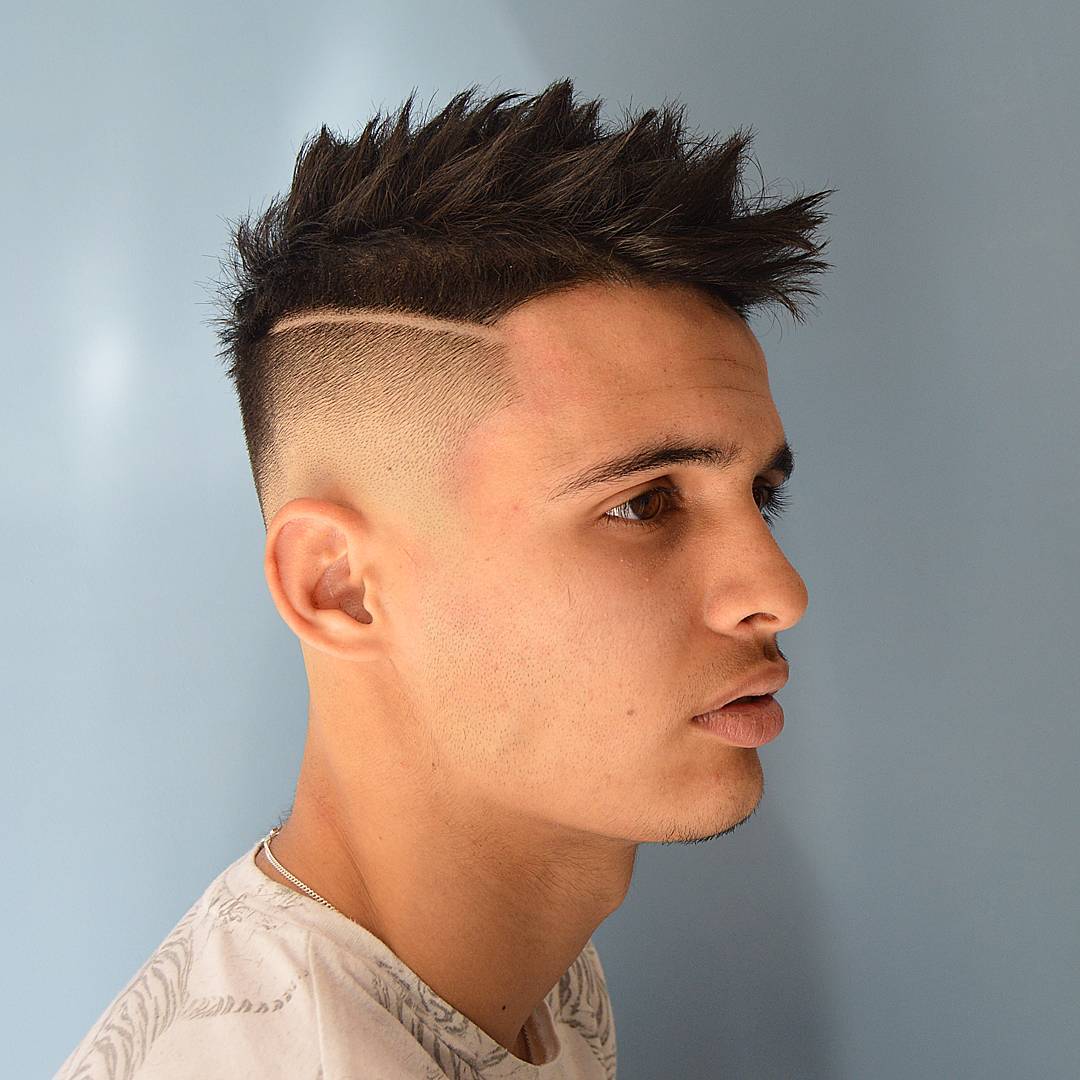 A high fade at the sides plus a shaved line is slightly more faux hawk but gets the point across.
17. How To Do A Killer Mohawk Fade Haircut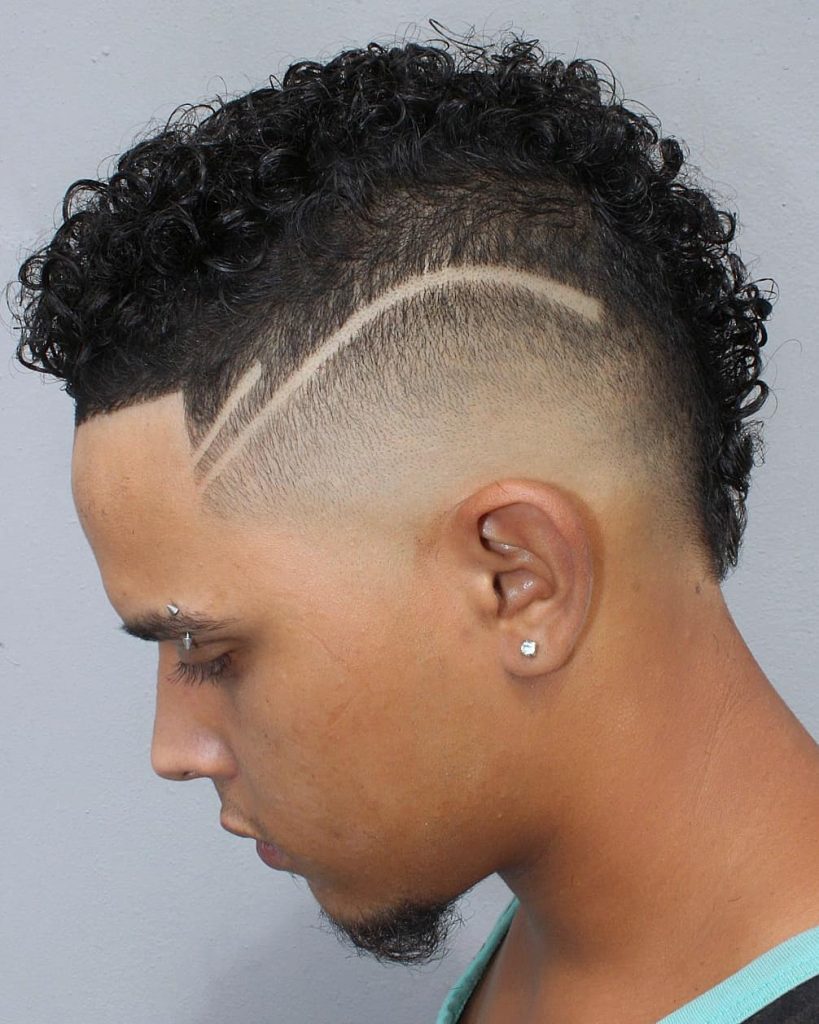 Now that's how you do a mohawk fade. Shaved lines and tight curls surround the burst fade in almost concentric rings.
18. Low Fade Mohawk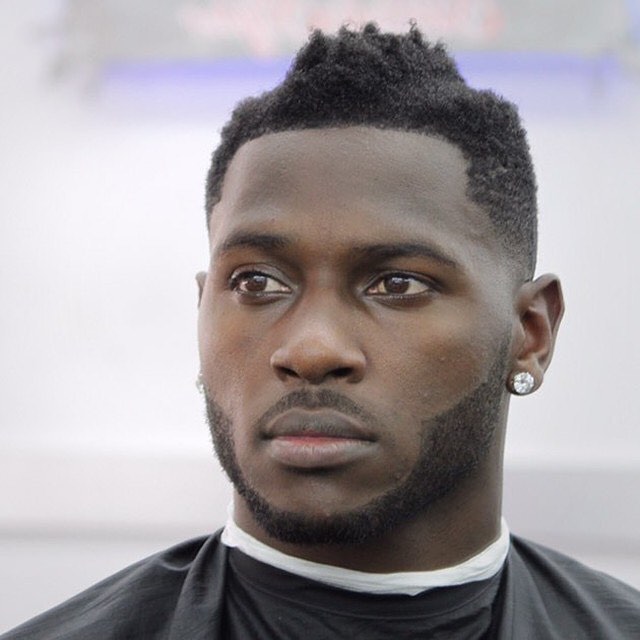 Instead of defining a mohawk with a fade, this cool look pairs a low fade with a defined strip of hair on top.
19. Cool Mohawk Fade Styles For Medium Hair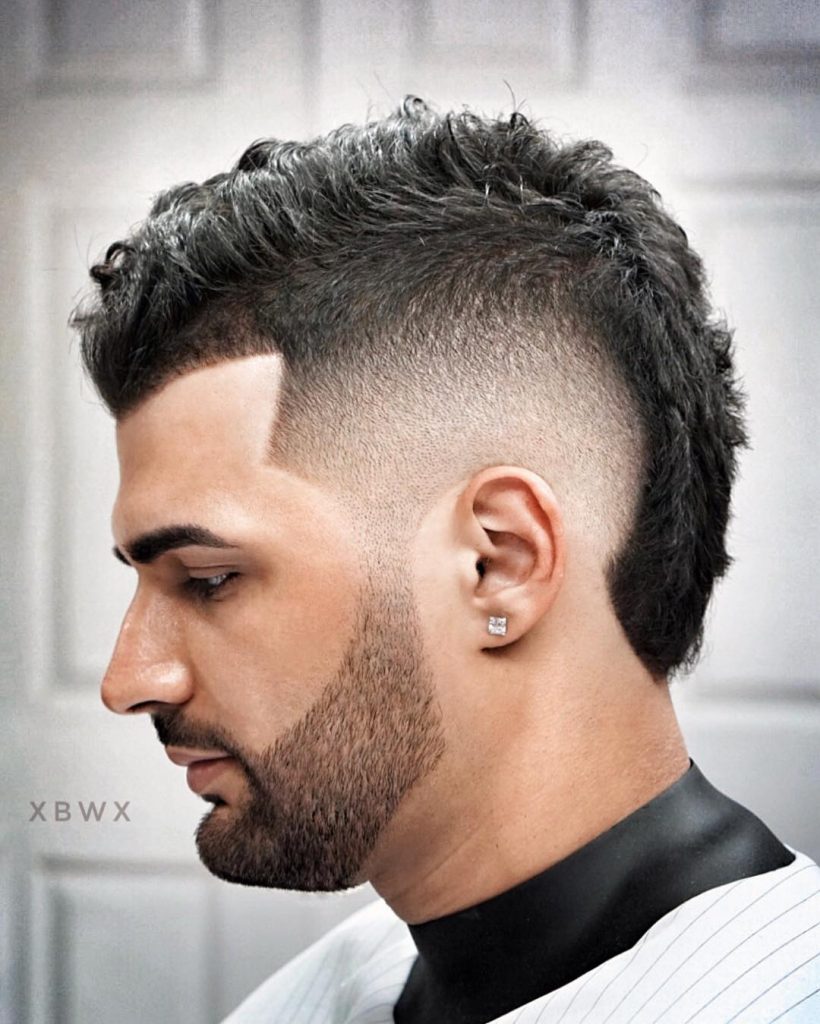 There are so many options for the mohawk fade – this version leaves a wide strip of hair all the way down with a blurry fade and line up .
20. Temp Fade Mohawk + Cropped Fringe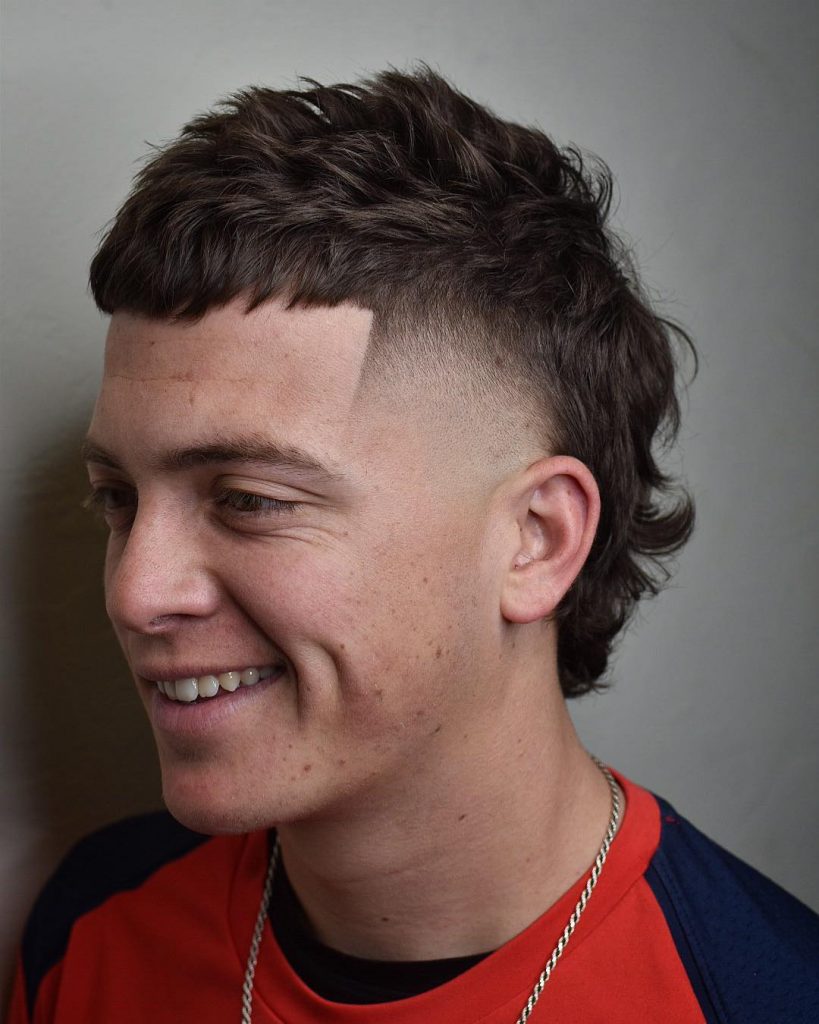 Here's a cool hockey-inspired flow haircut with a temp fade and some mullet flavor.
21. A Mullet Mohawk Fade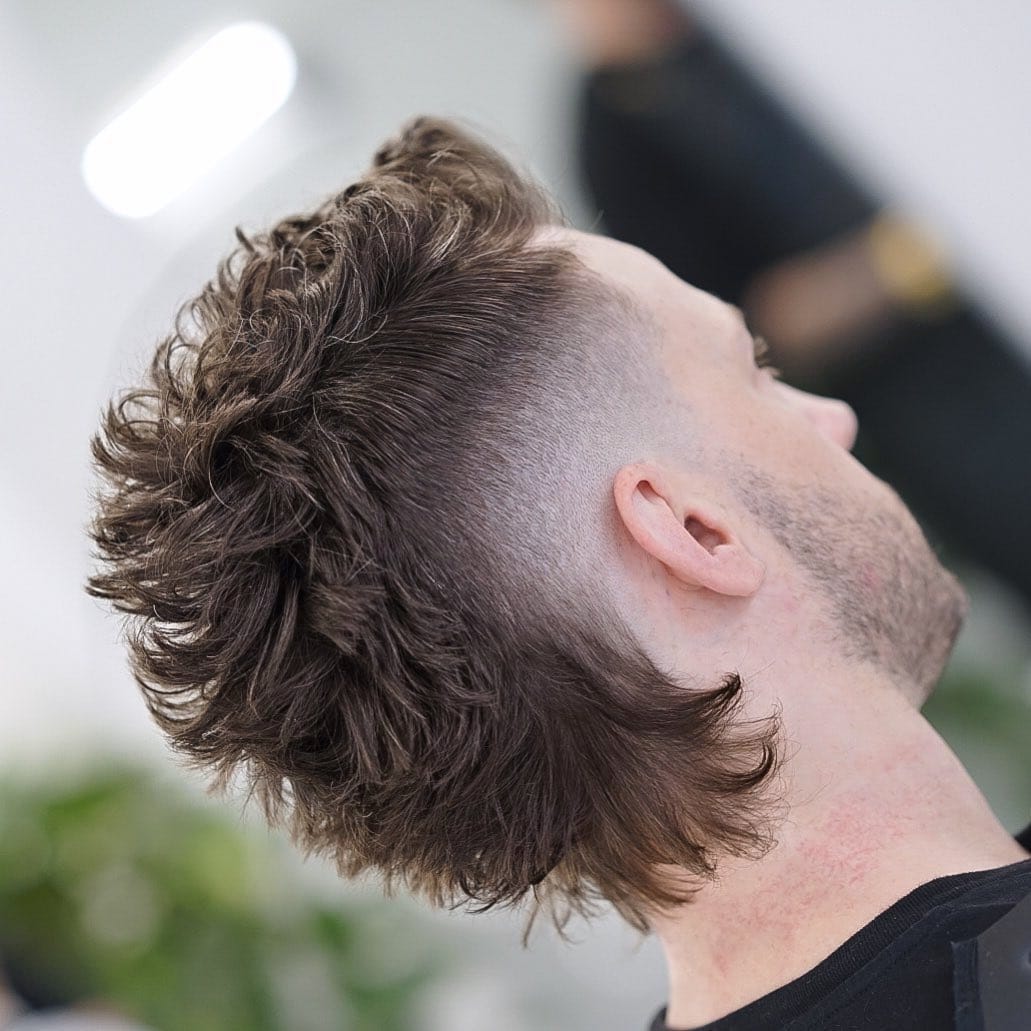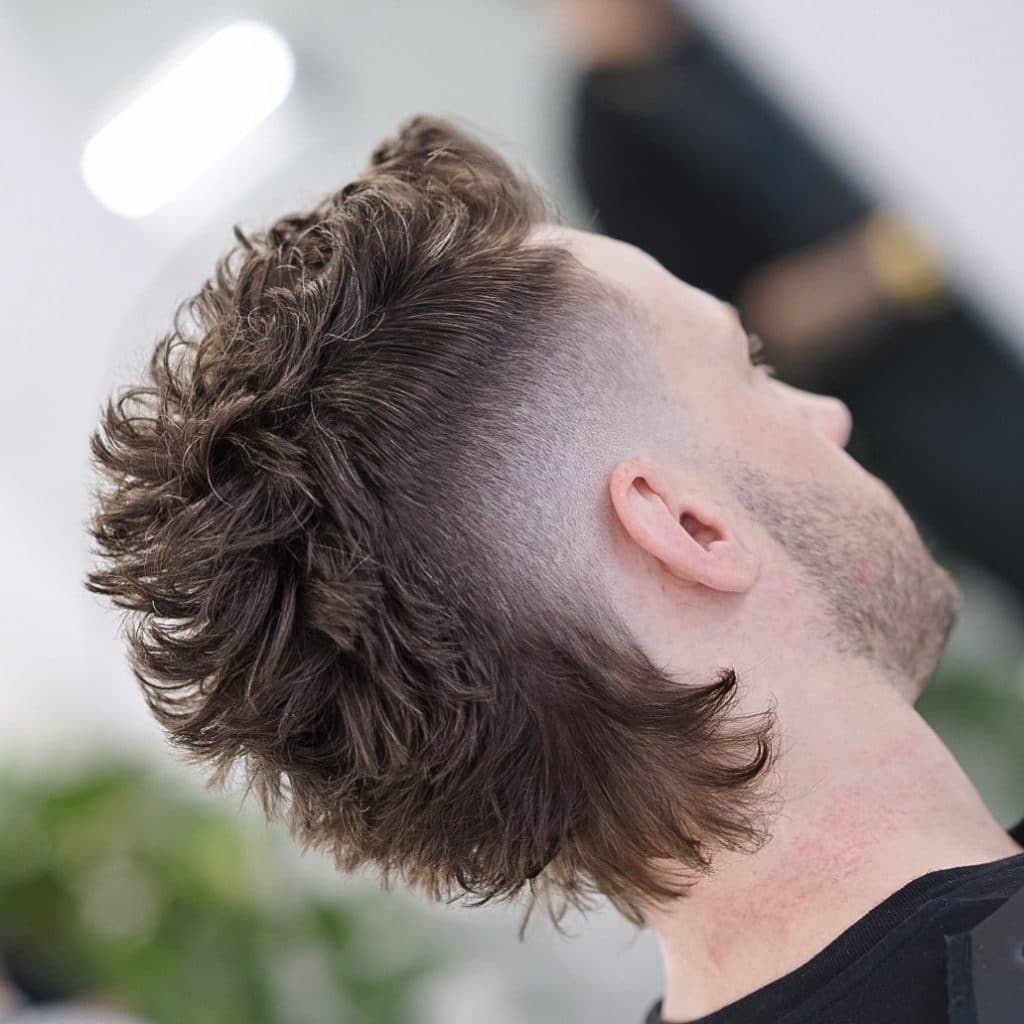 Here's a cool mohawk haircut building on a square fade rather than the typical rounded burst fade.
22. Afro Mohawk Fade Haircut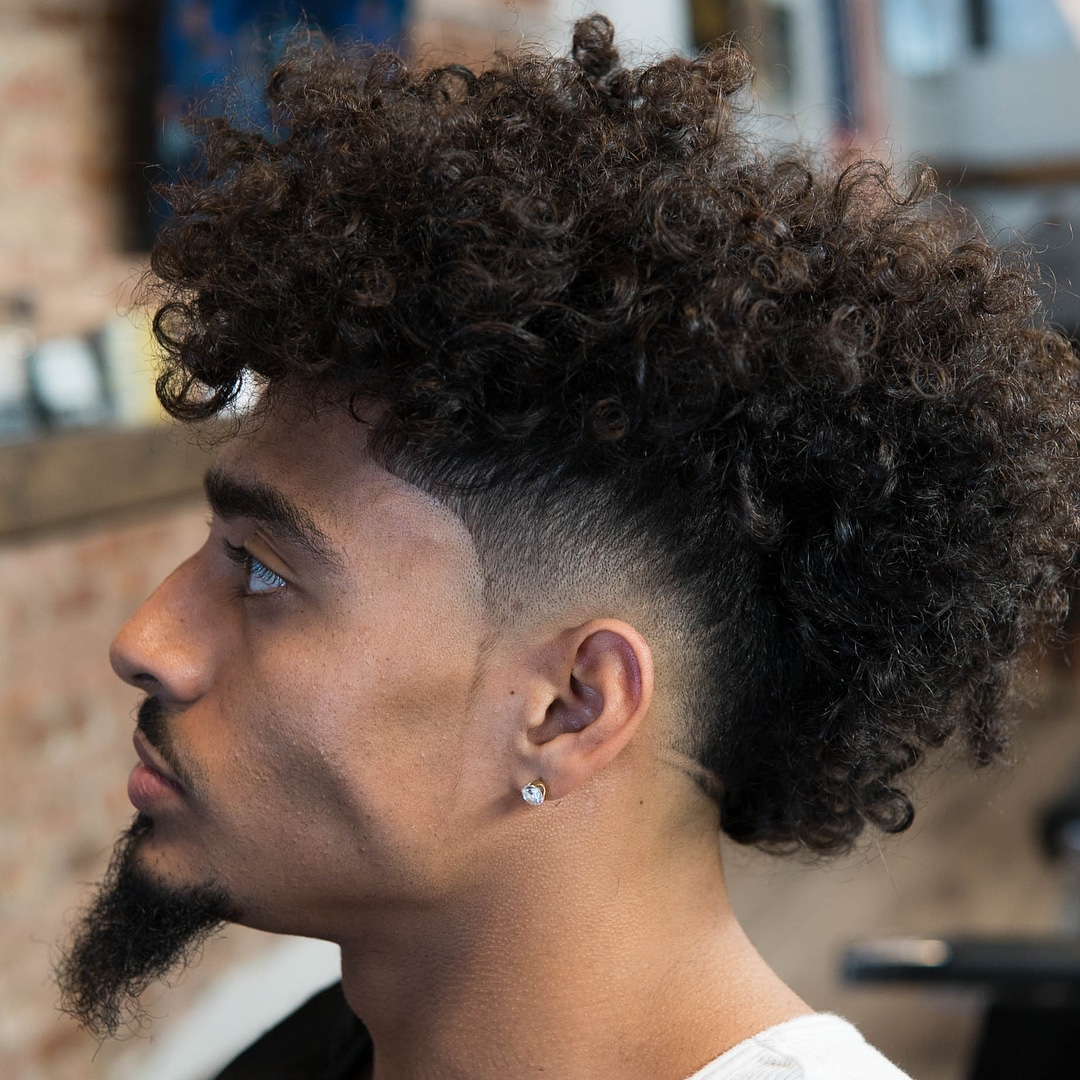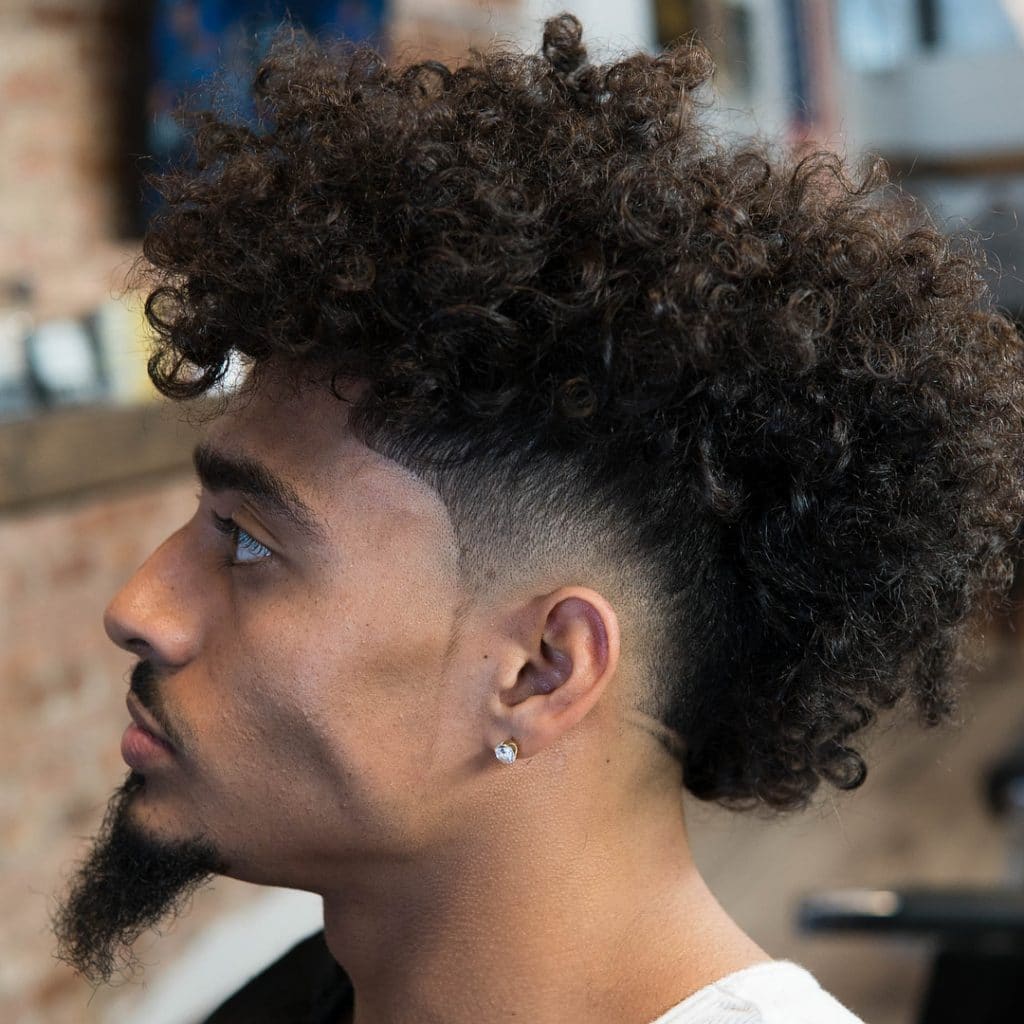 Afro hairstyles don't always fave to be spherical. This cool adds a burst fade to the sides while keeping that rounded shape through the middle.
23. Bald Fade Mohawk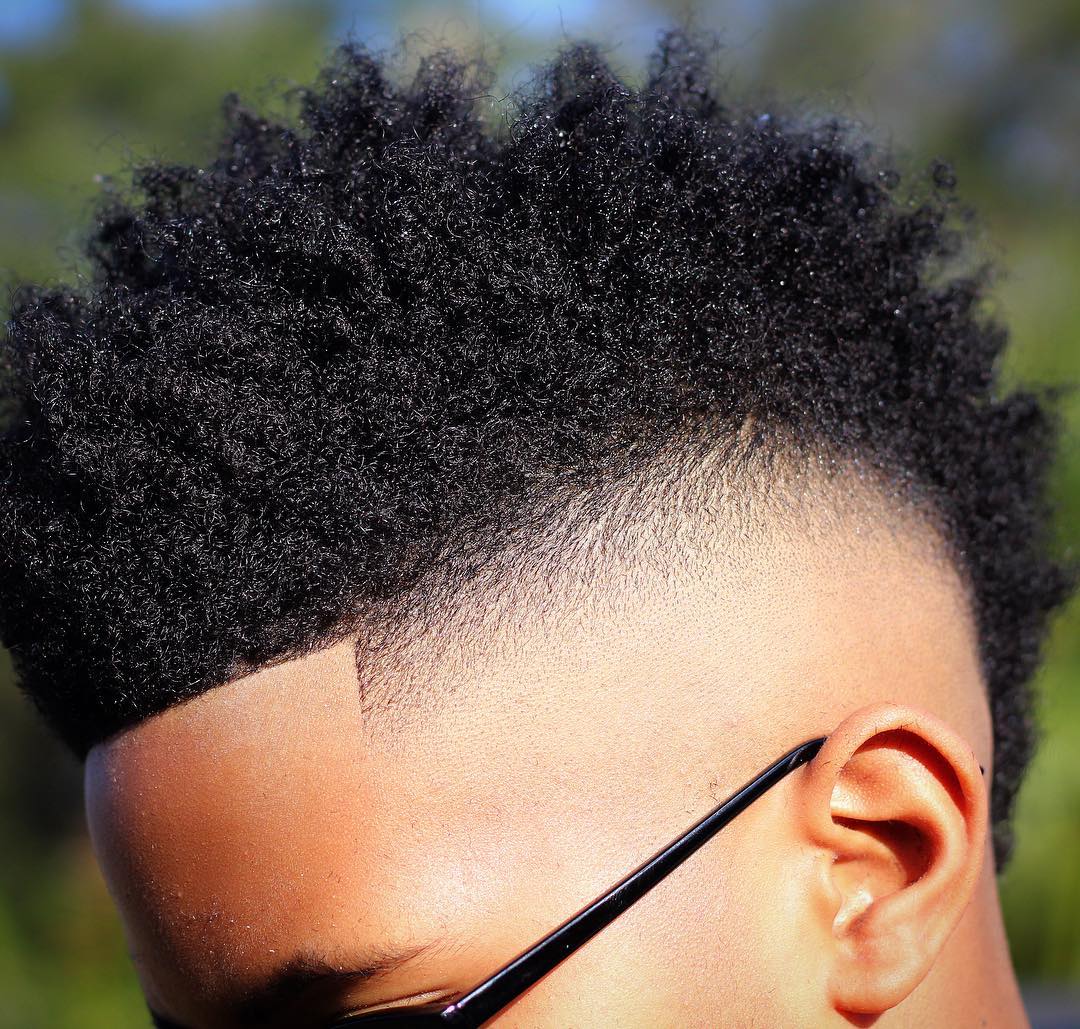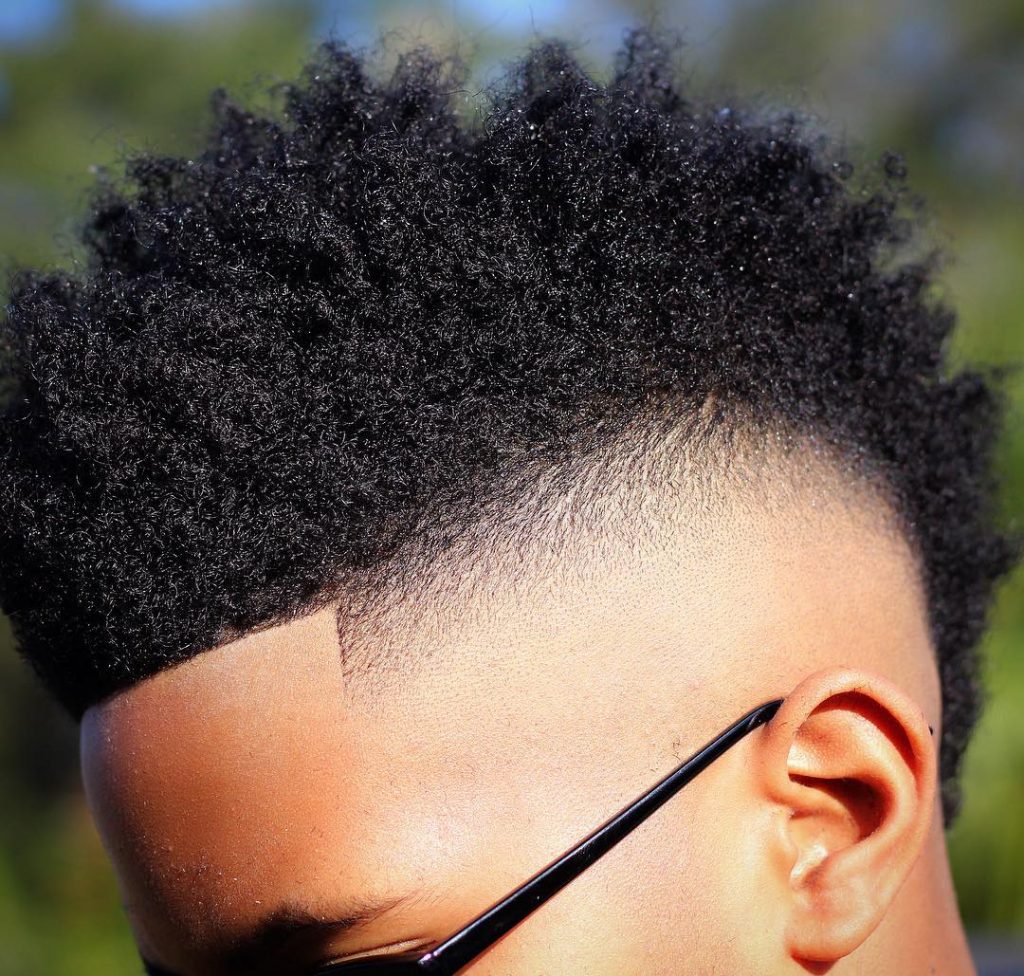 A quick fade down to the skin emphasizes the height and shape of this cool mohawk.
24. Mohawk Haircut With A Beard Fade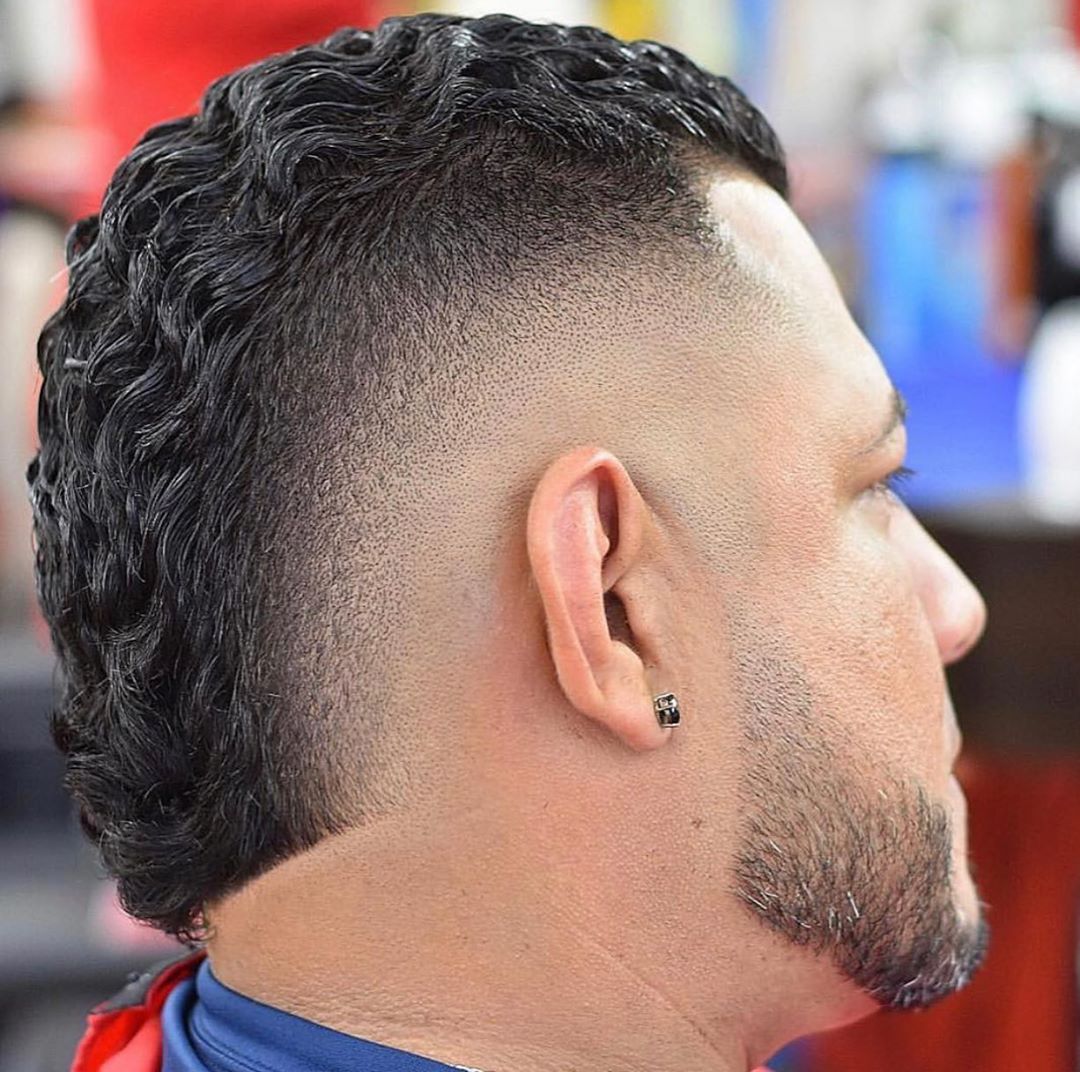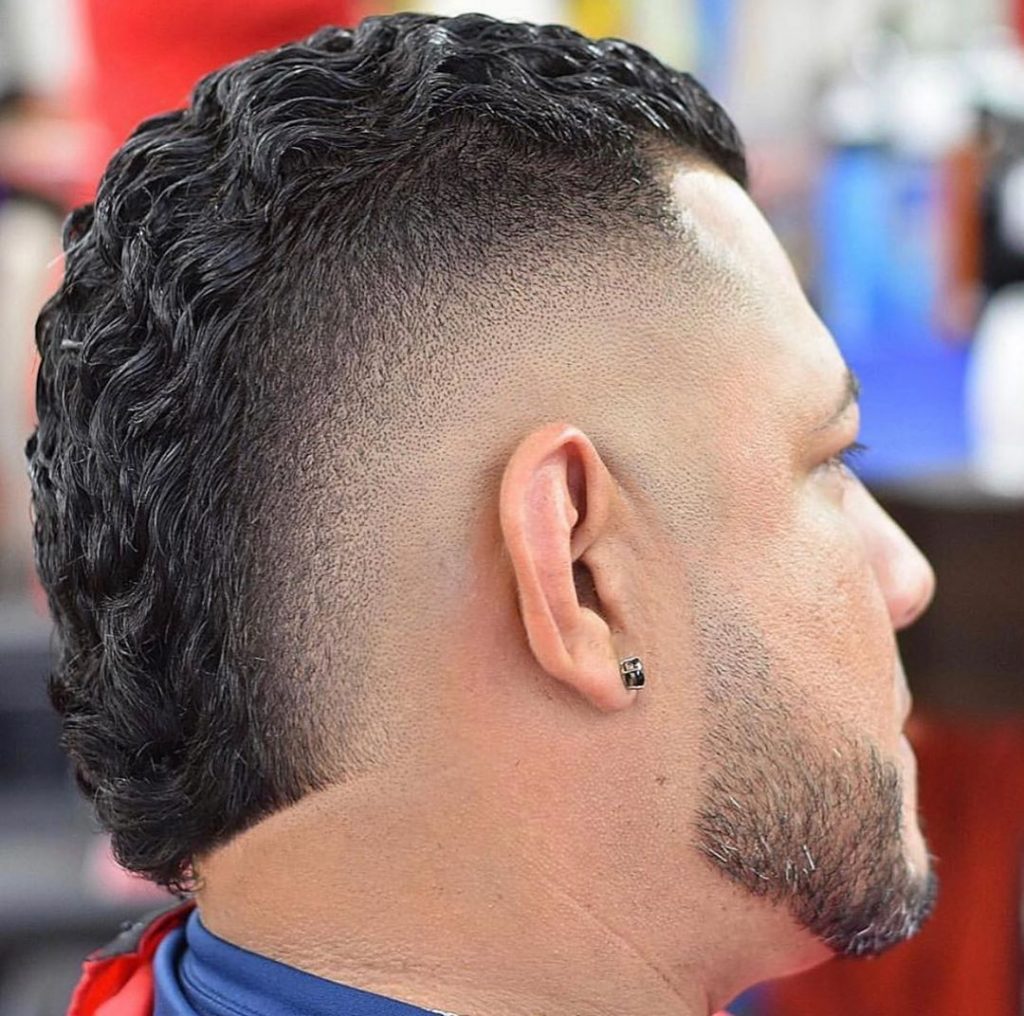 A mohawk with a beard? Why not. A skin fade breaks up this wavy mohawk from short and shaped facial hair.
25. Bald Fade + Mohawk Haircut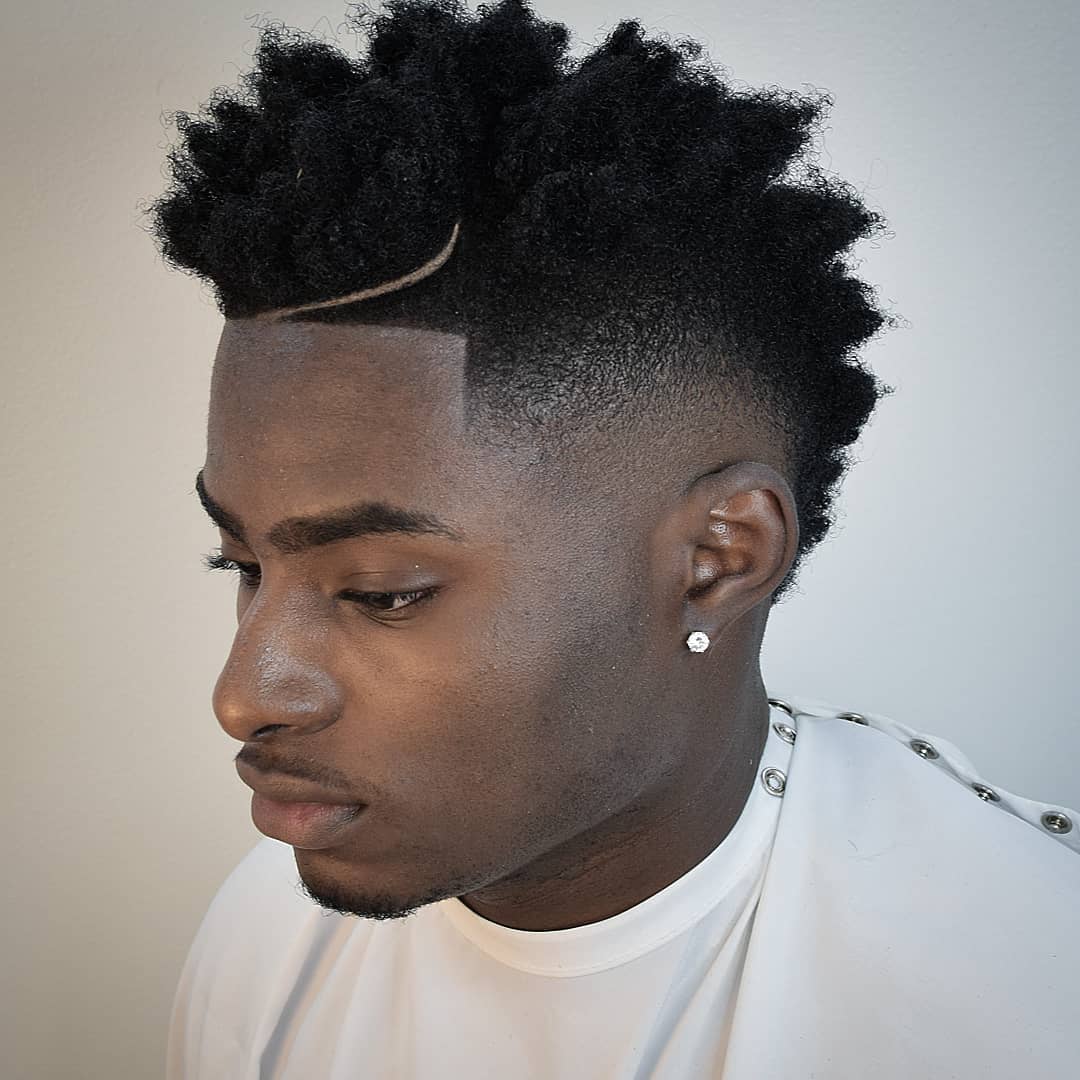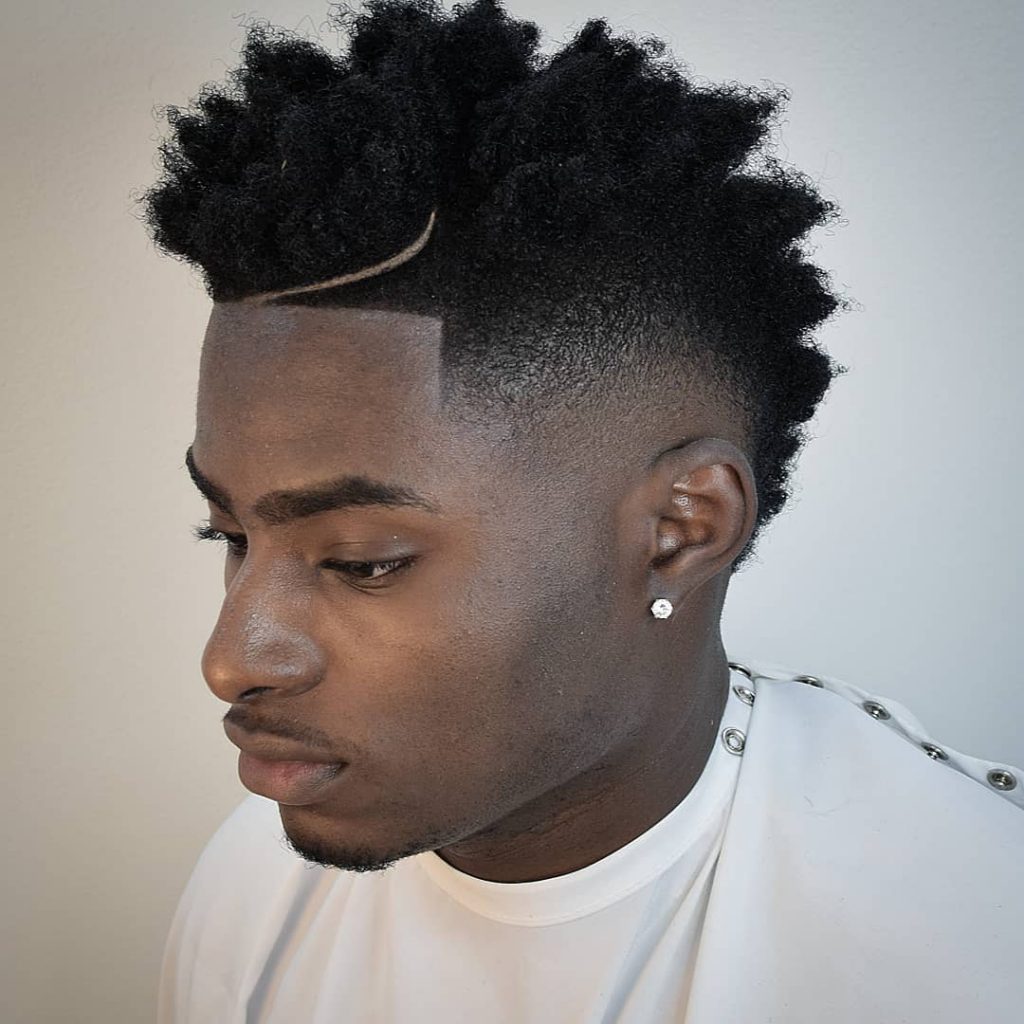 This cool look styles black hair into a form of liberty spikes and adds a half moon part.
26. Mohawk Fade For Short Curly Hair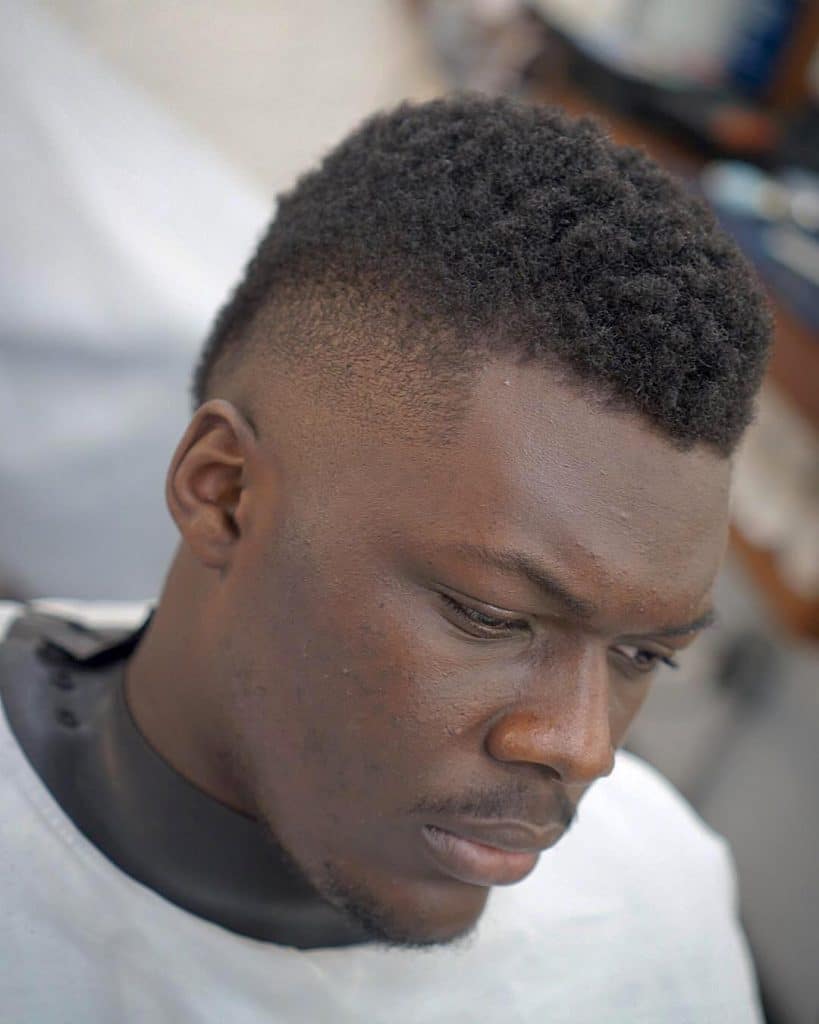 This cool mohawk fade for black men leaves a wide swath of longer hair down the center of the head. That height is flattering for everyone.
27. Blonde Mohawk Fade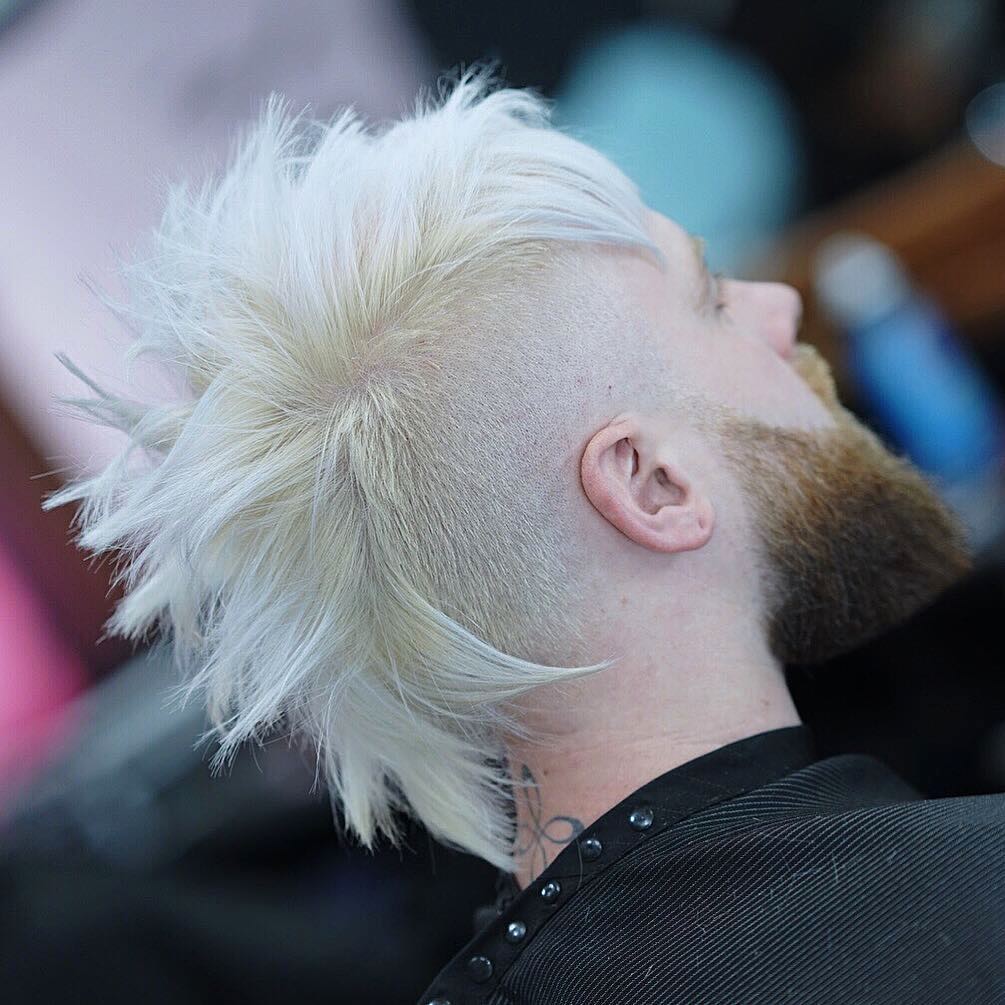 The mohawk is cool in every cool but certainly stands out in this almost white shade of blonde.
28. Faded Mohawk Haircut For Black Boys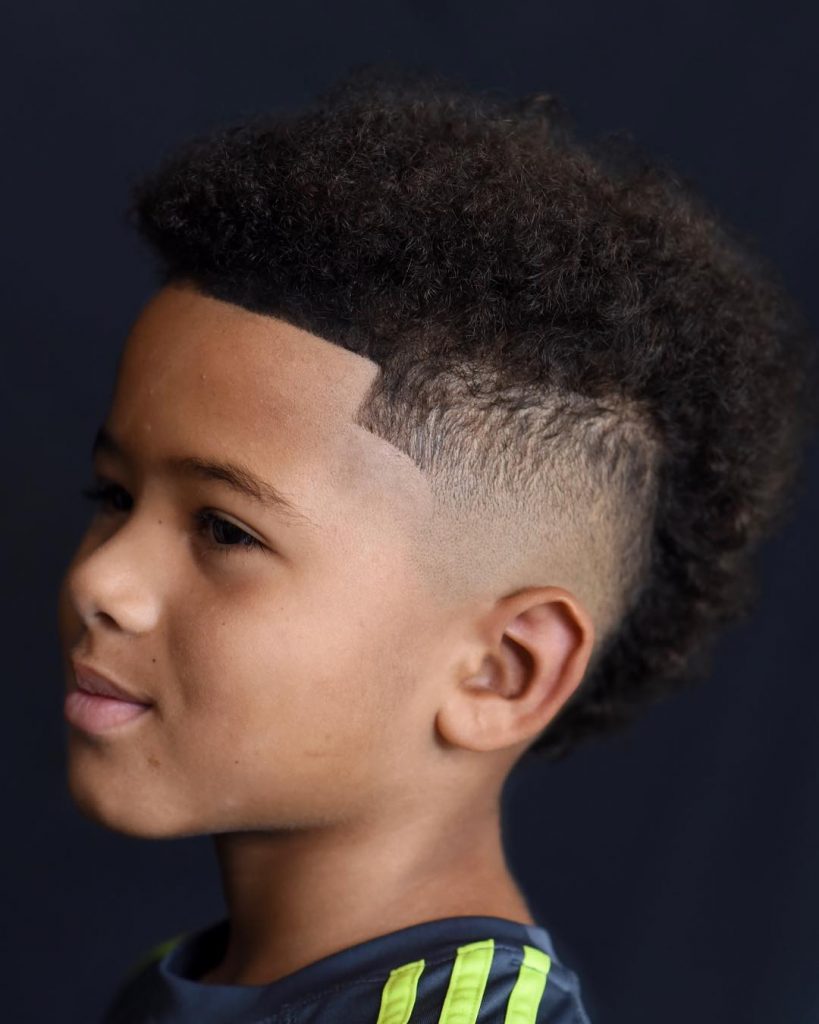 The mohawk fade is cute and cool for boys of all ages. One of the coolest mohawk fade haircuts.
29. Mohawk Haircut For Curly Hair Boys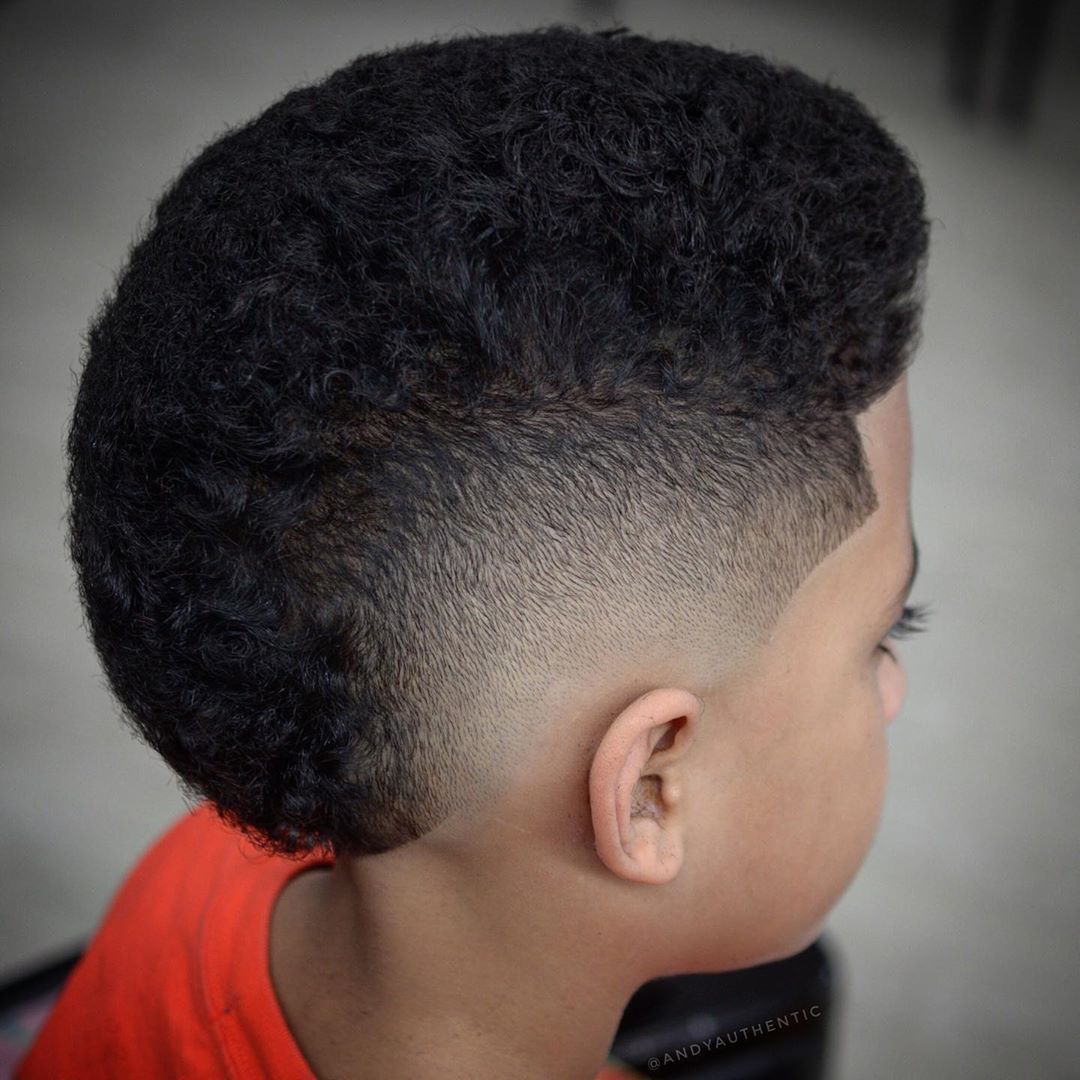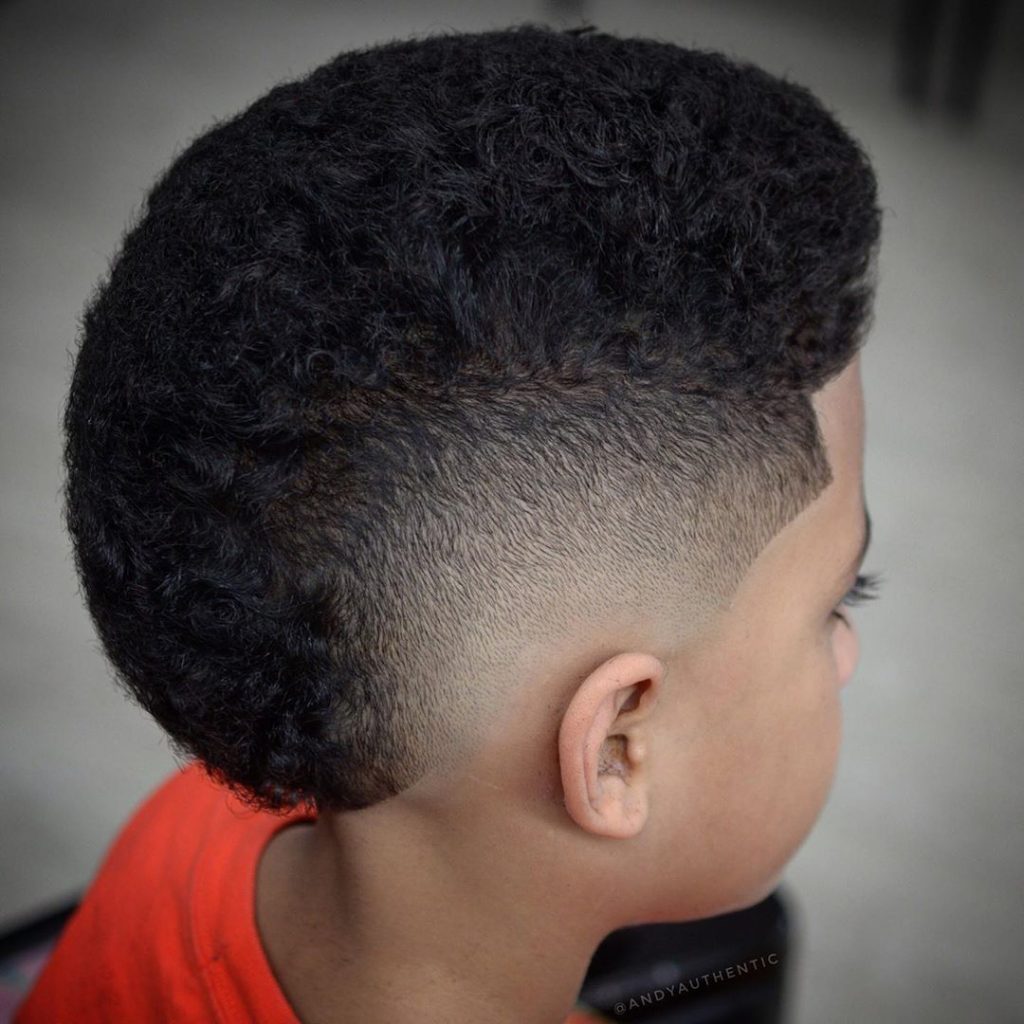 Here is the same haircut from a different angle. It's an easy hairstyle for boys with curly hair.
30. Short + Curly Mohawk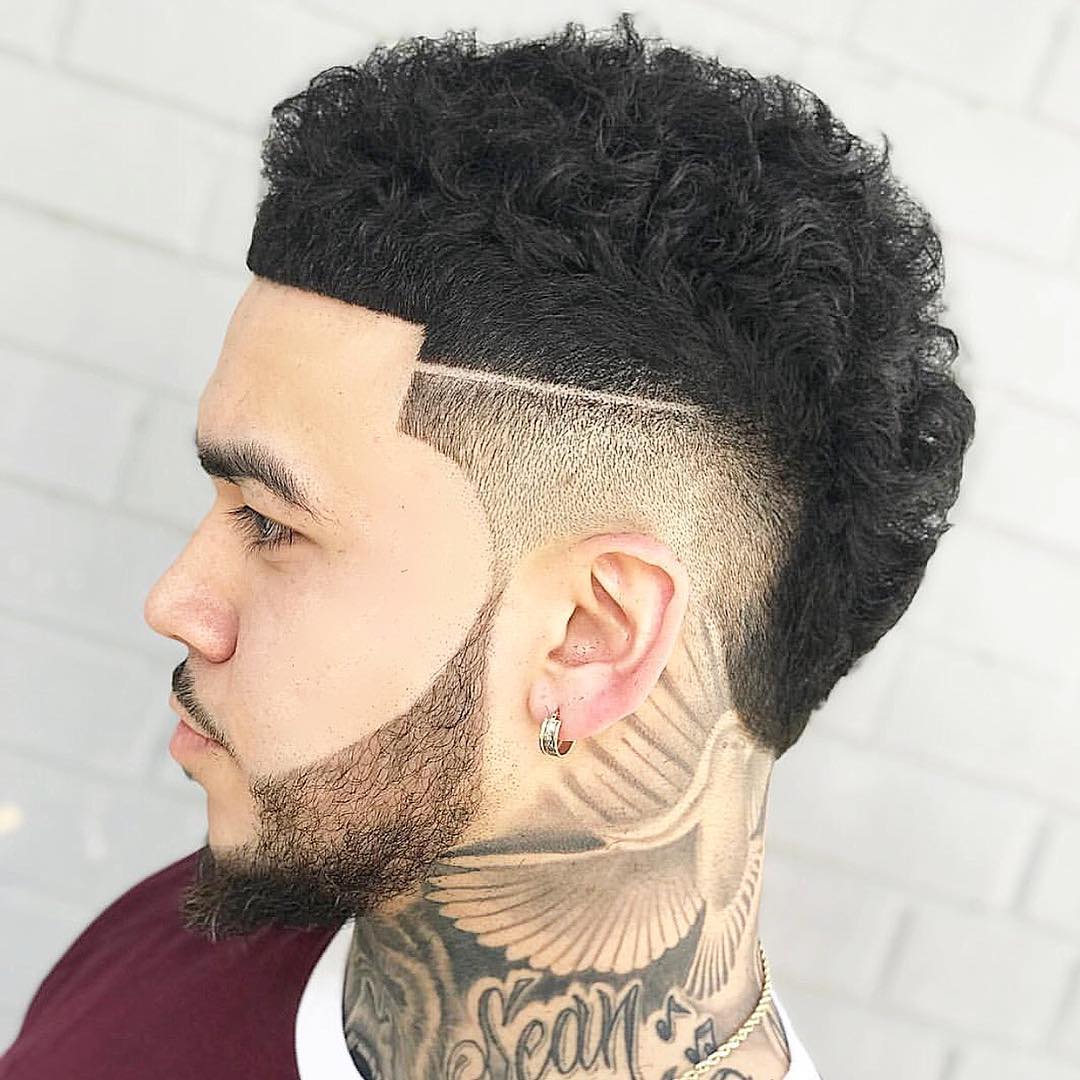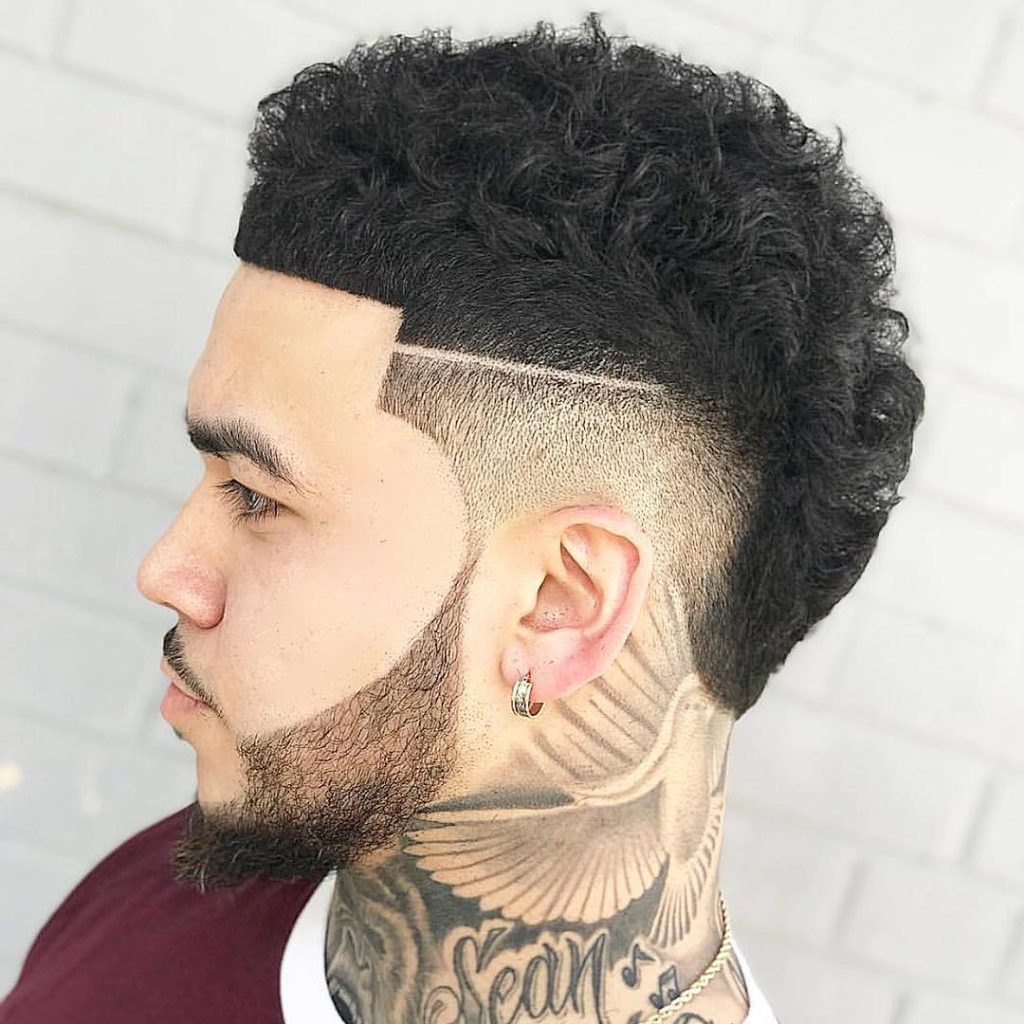 The wide mohawk is a cool way to wear curly hair without any extra width at the sides.
31. Short Hair Mohawk Fade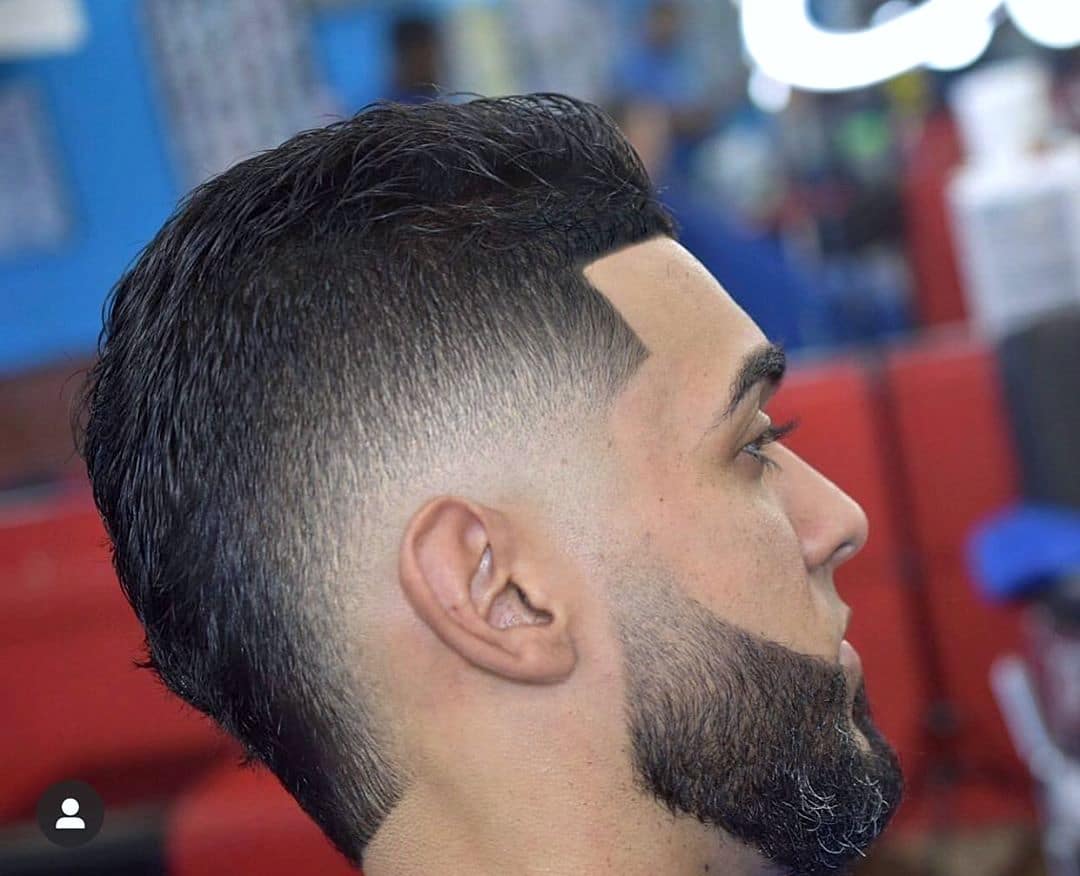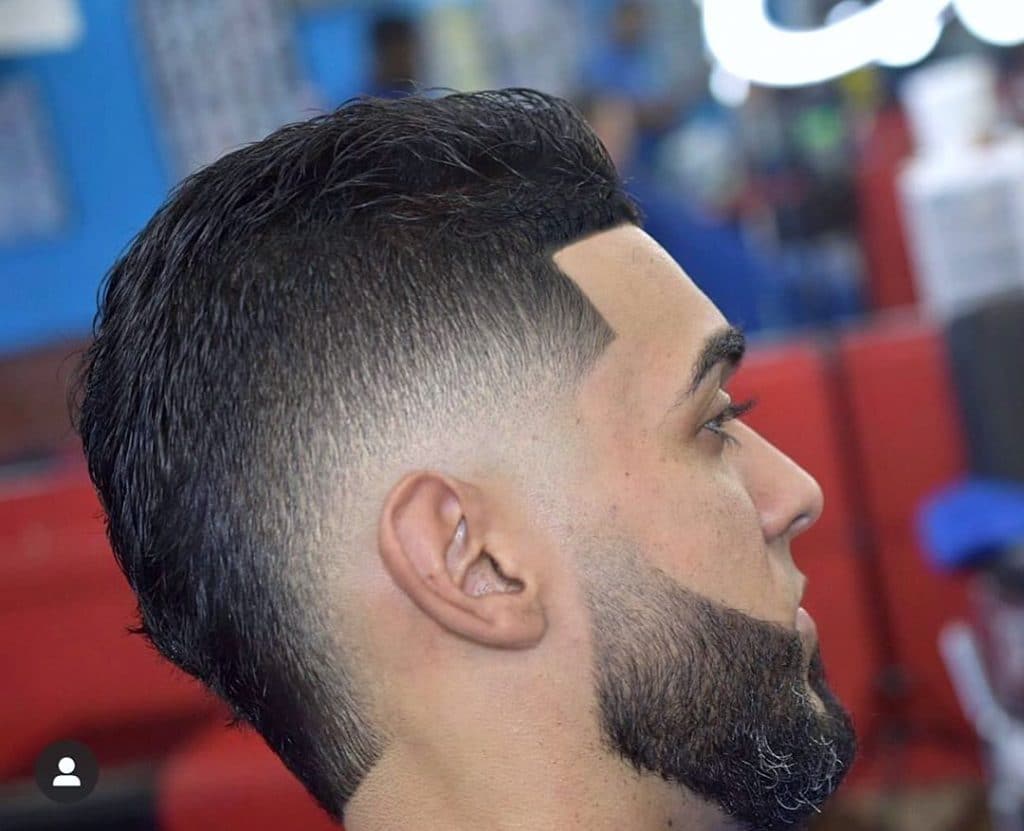 This short haircut starts with a line up and ends in a V, with a blurry fade on both sides and texture down the middle.
32. Pomp Hawk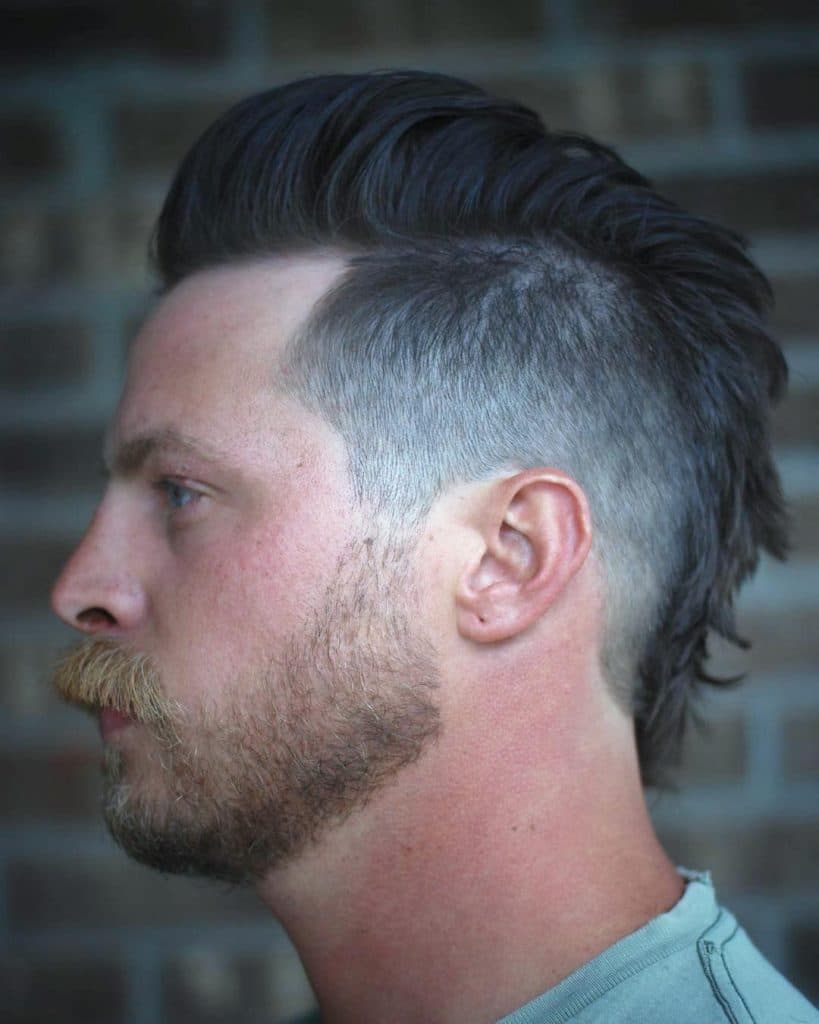 Is it a mohawk? Is it a pompadour? It's a bit of both and then some.
33. Mohawk Haircut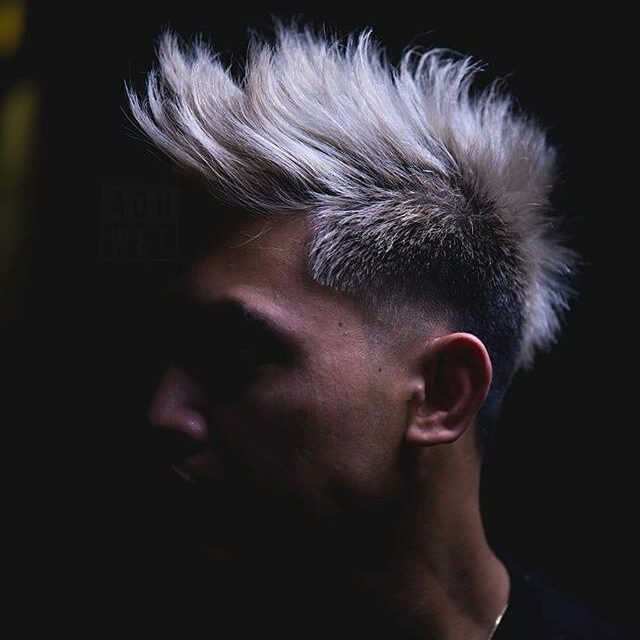 This distinctive style starts with a shaved temple fade and gets longer from there in a radial pattern. The wide strip of hair is spiked up into a line at the center.
There you have it a great roundup of the best mohawk fade haircuts to get right now.