We already spotted the neckline hair design trend. If you love the look but those hair tattoos are just too bold, here's another option. Instead of using the back of the head as a canvas for an unusual design, the nape shape alters the neckline in a subtle but effective way.
This is not your usual blurry fade, clean taper or natural hairline. Nape shapes create deliberate geometry with angles, curves and straight lines. The effect comes from contrasting hair with skin and the nape shape can be shaved, faded or cut into hair.
This cool look can be as low profile or noticeable as you like. Some of these cool looks almost fly under the radar while others stand out from the crowd. It's up to you. The nape shape can be added to any hair length or style.
Check out these pictures of 22 new haircuts for men that play with the hair at the neckline.
Shaved Necklines
1. Neckline Hair Design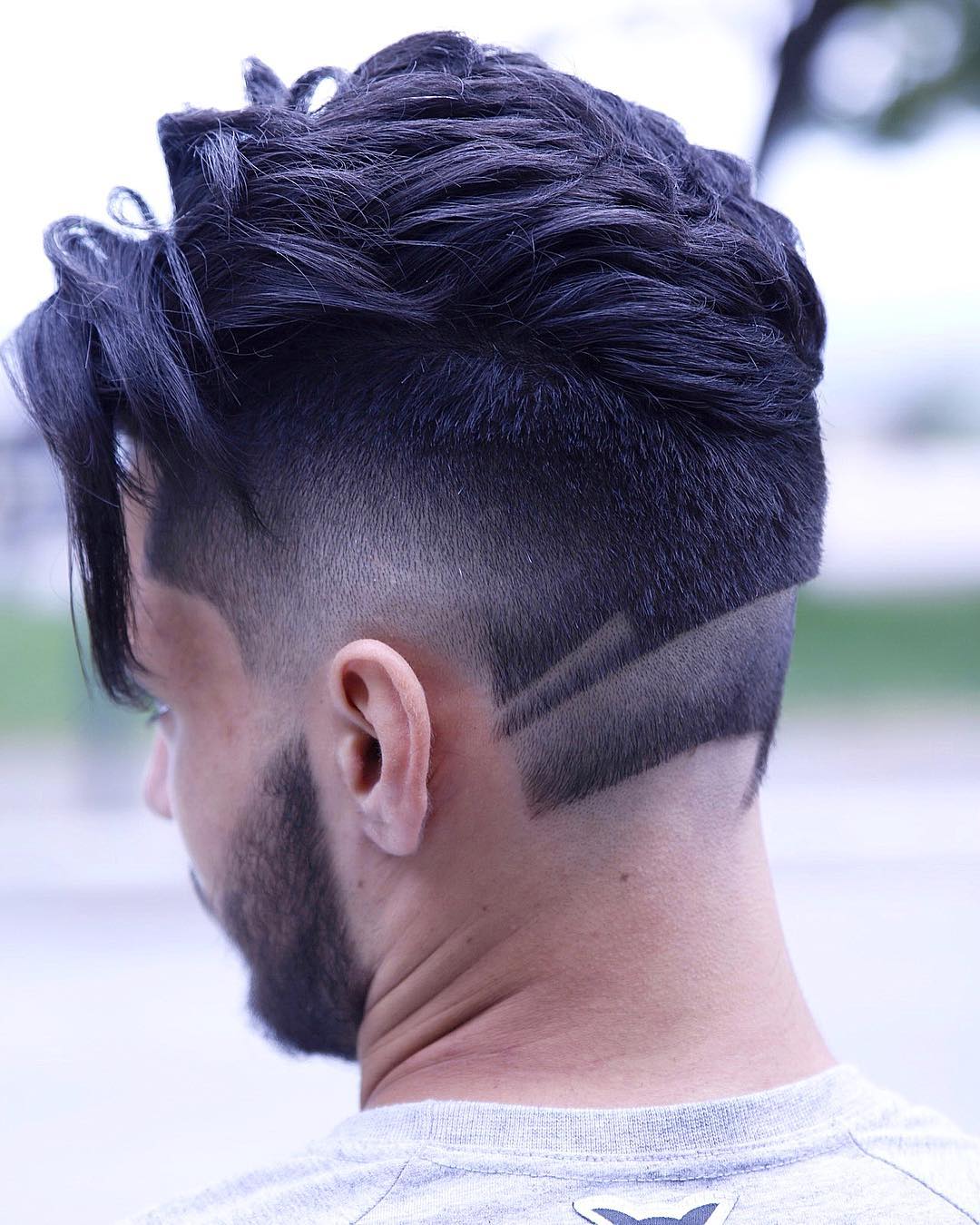 Multiple shaved lines create a defined and layered neckline that could not be more different from a blurry fade.
2. Double V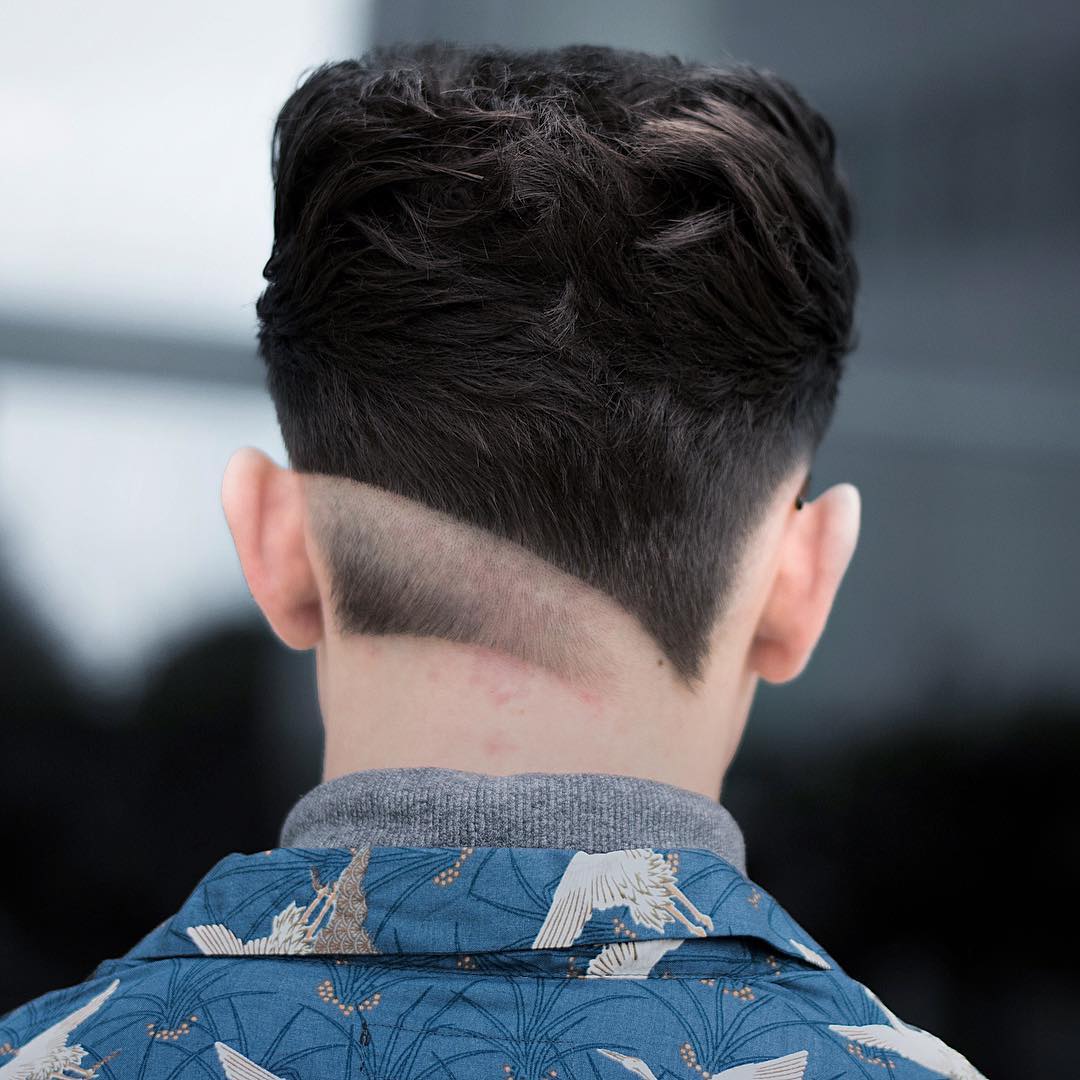 This off-center V is balanced by a wedge-shaped fade on the opposite side but could also look cool on its own.
3. Step Fade Neckline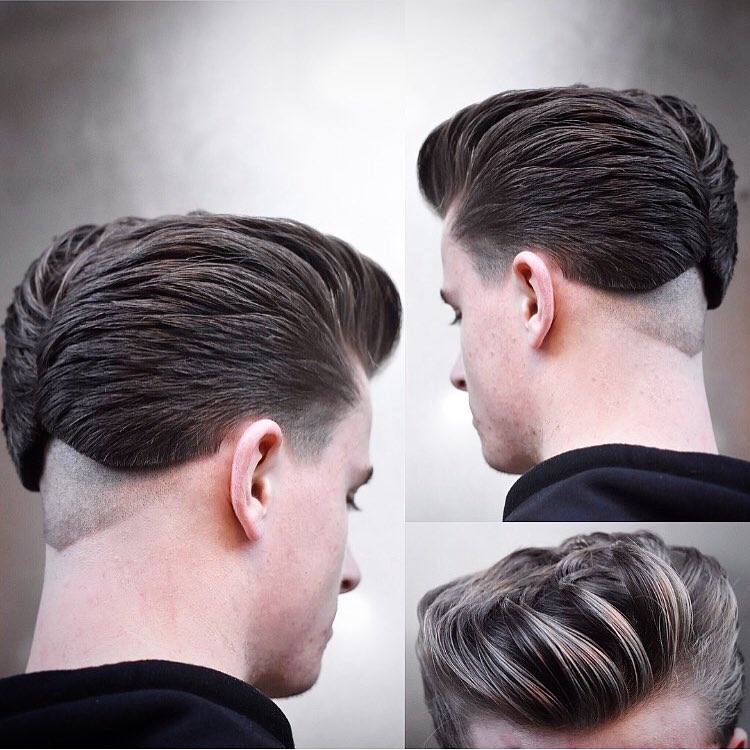 This James Dean-style messy pomp at the front gets a modern twist at the back with a V-shaped neckline mirrored in a step of thick hair.
4. Jagged Neckline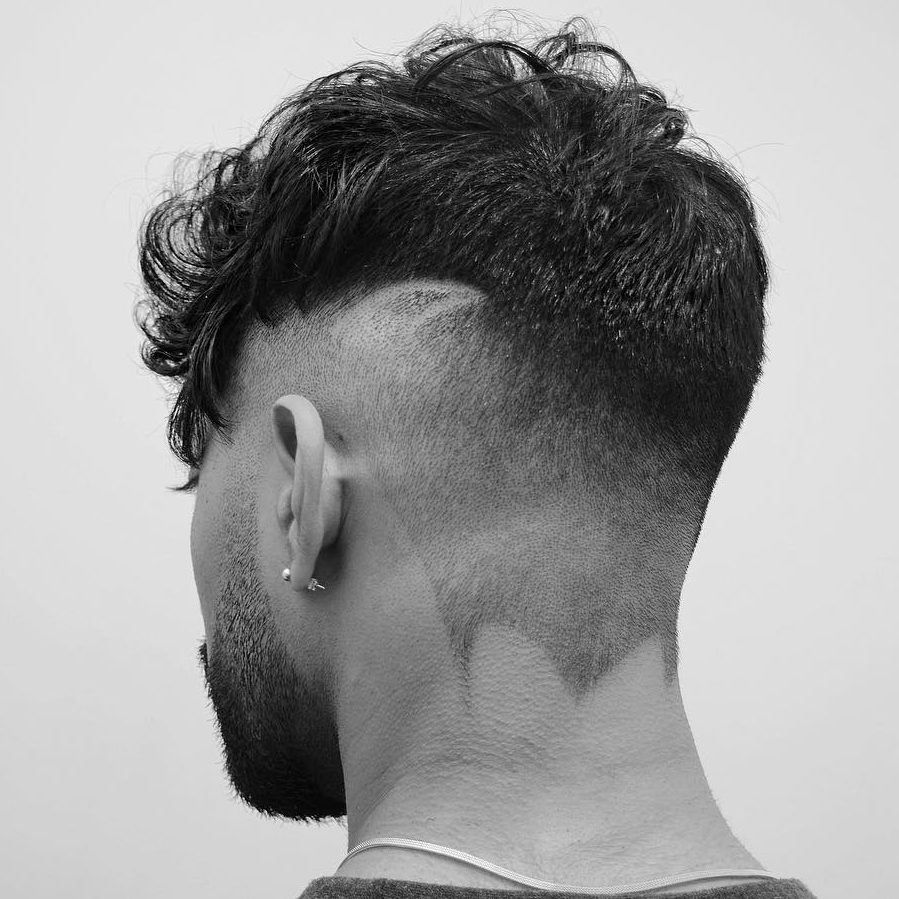 This cool curly crop with a mid fade gets a surprise finish with a faint hair design and rolling neckline.
5. Reverse Fade Neckline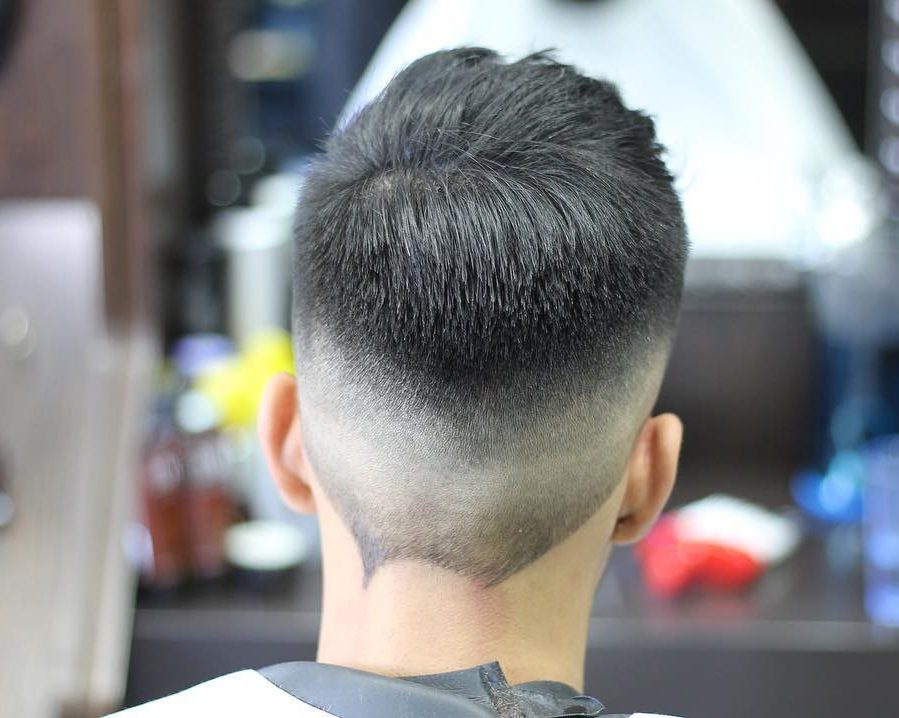 Instead of tapering down to the skin, this reverse fade creates shape and contrast at the neck.
6. Double Fade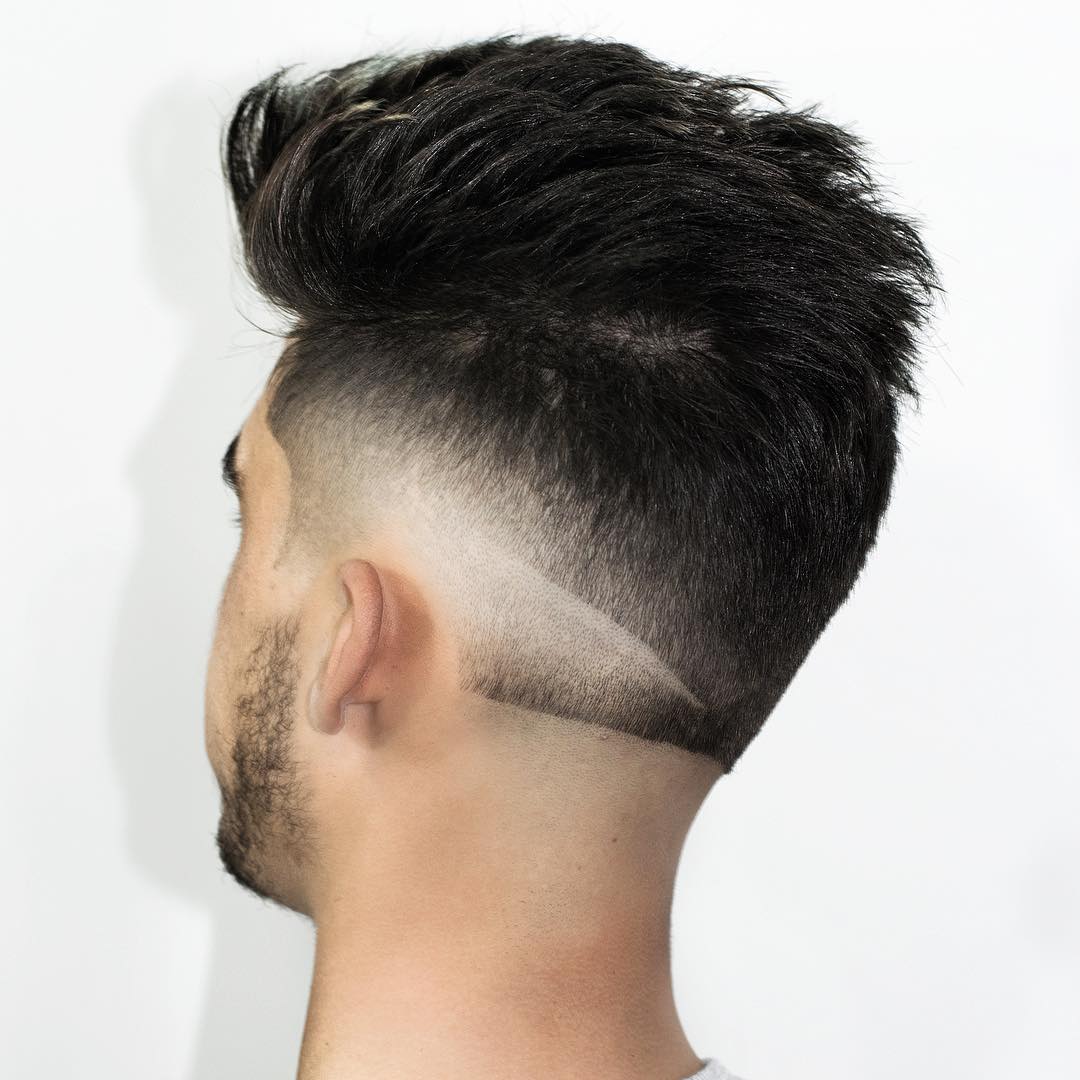 This cool men's hairstyles gets even cooler with a blunt neckline accented by a double fade.
7. V-Shaped Neck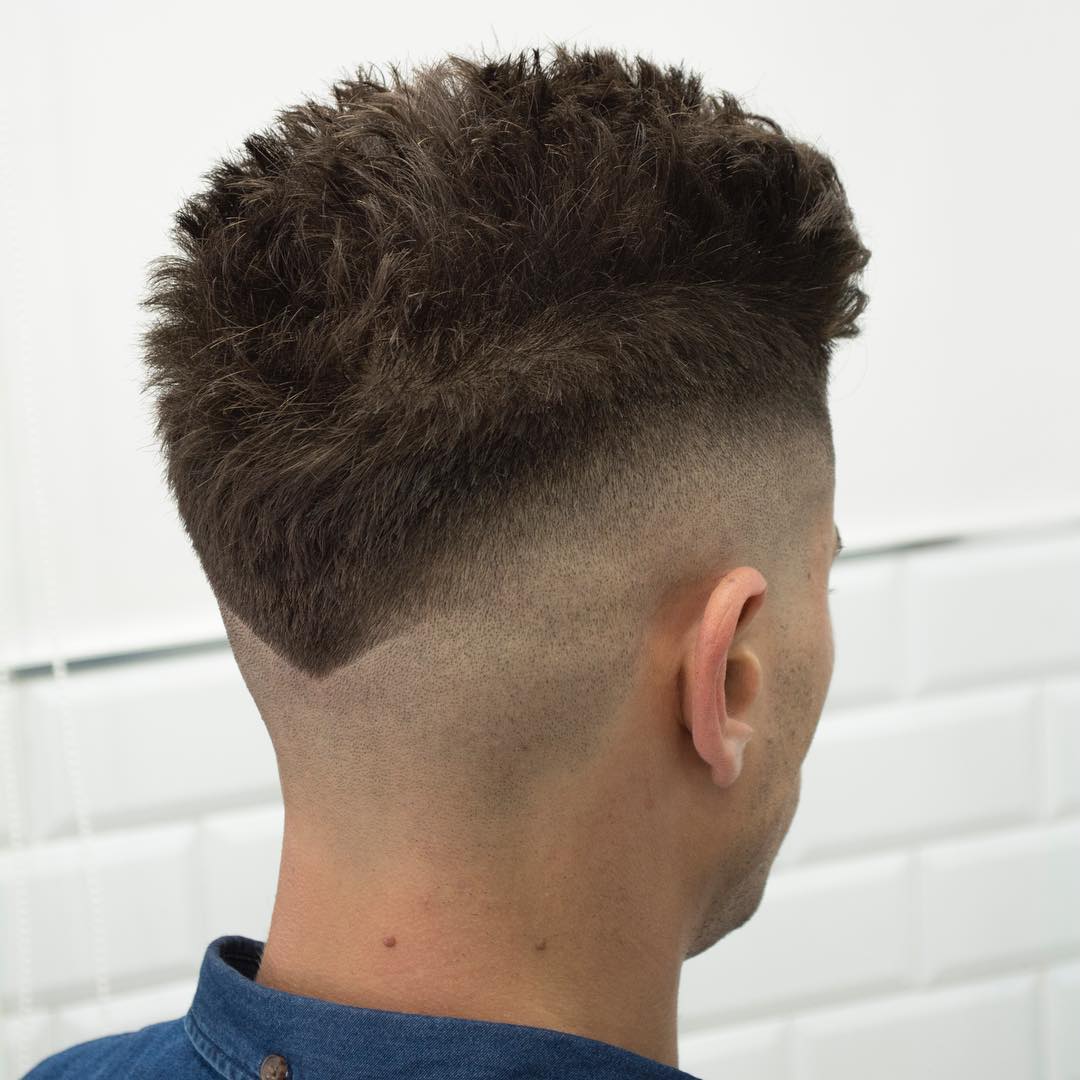 The V-shaped neckline is a popular look that can be worn down low at the nape of the neck or up higher. It works well with this mid fade haircut as well as all kinds of mohawks.
8. Double Neckline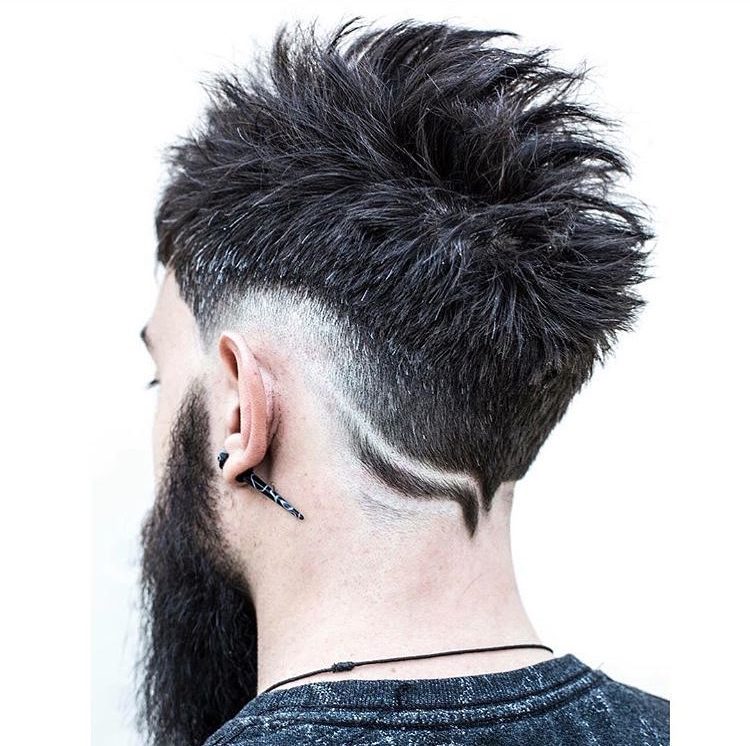 Braid Barbers always offers new and bold looks and this is no exception. The spiky haircut with a burst fade is already on point for 2018. A neckline in the shape of a horizontal curly bracket that is doubled up on one side takes this cool men's haircut to the next level.
9. Neckline Wave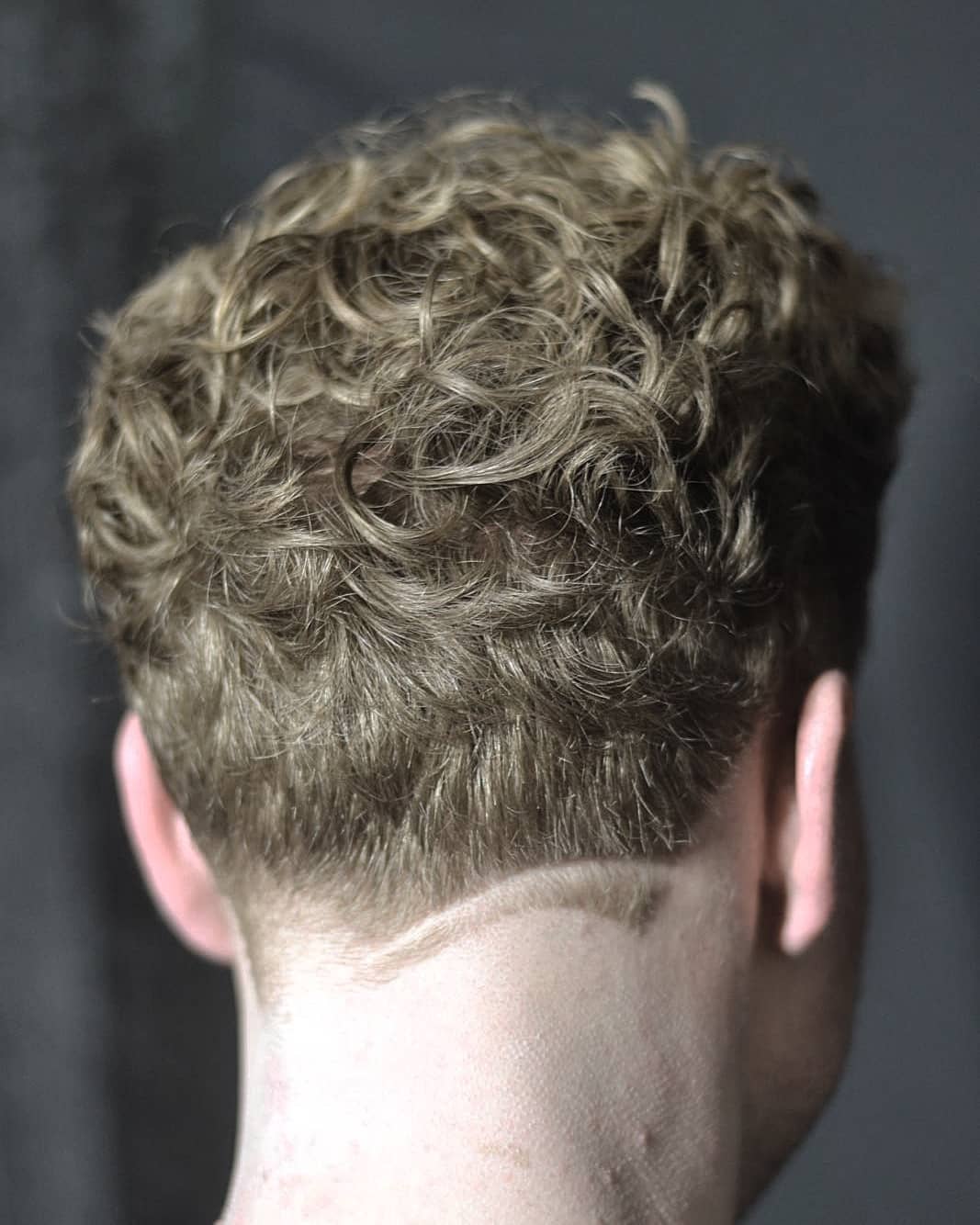 With a taper on one side and a shaved wave on the other, this neckline is the best of both worlds.
10. Taper Haircut + Shaved Line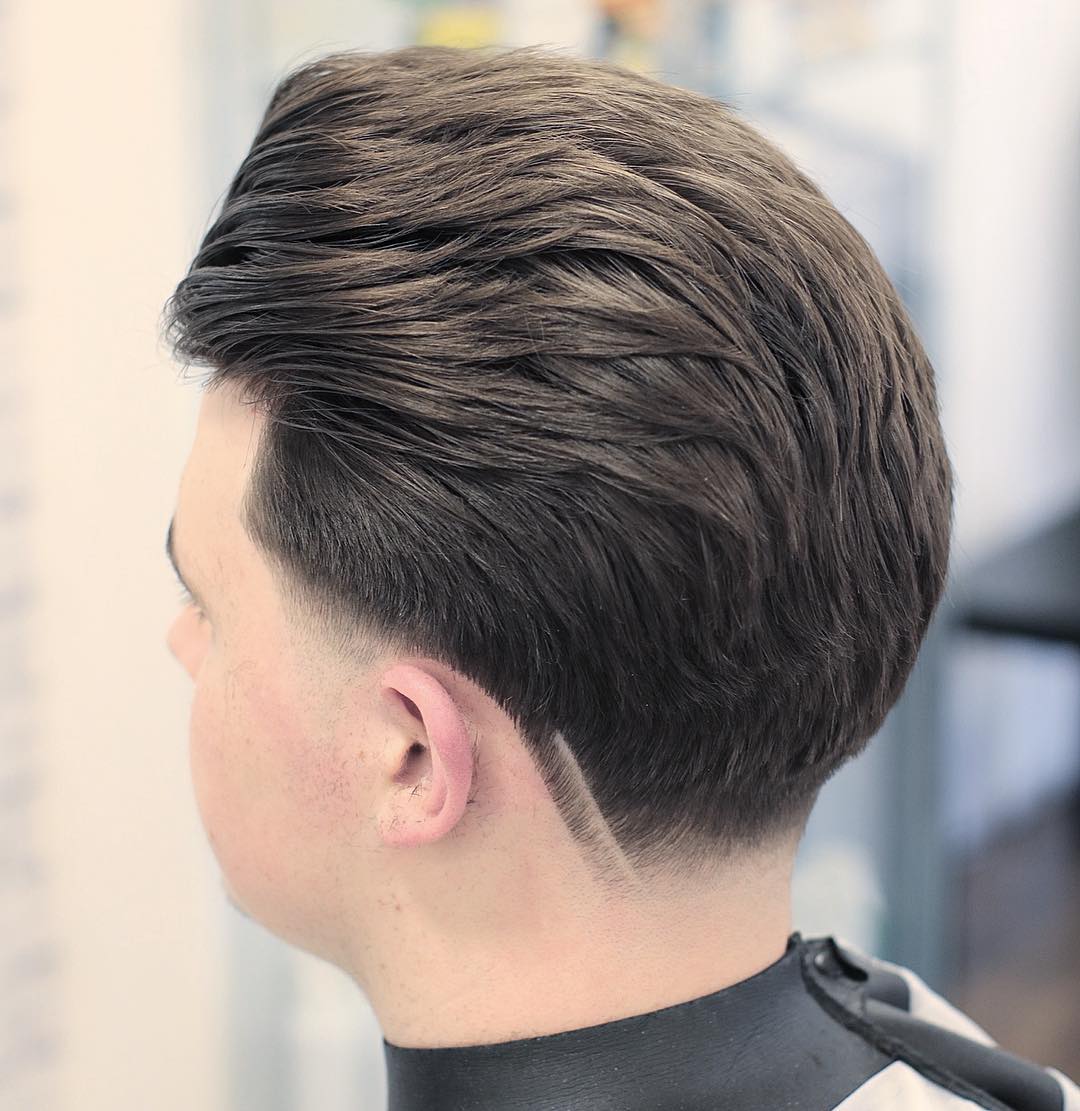 This on trend taper haircut gets a quick fade at the side burns and neckline. A diagonal line at one side of the neck adds that something extra.
Angled Necklines
11. Neckline + Curl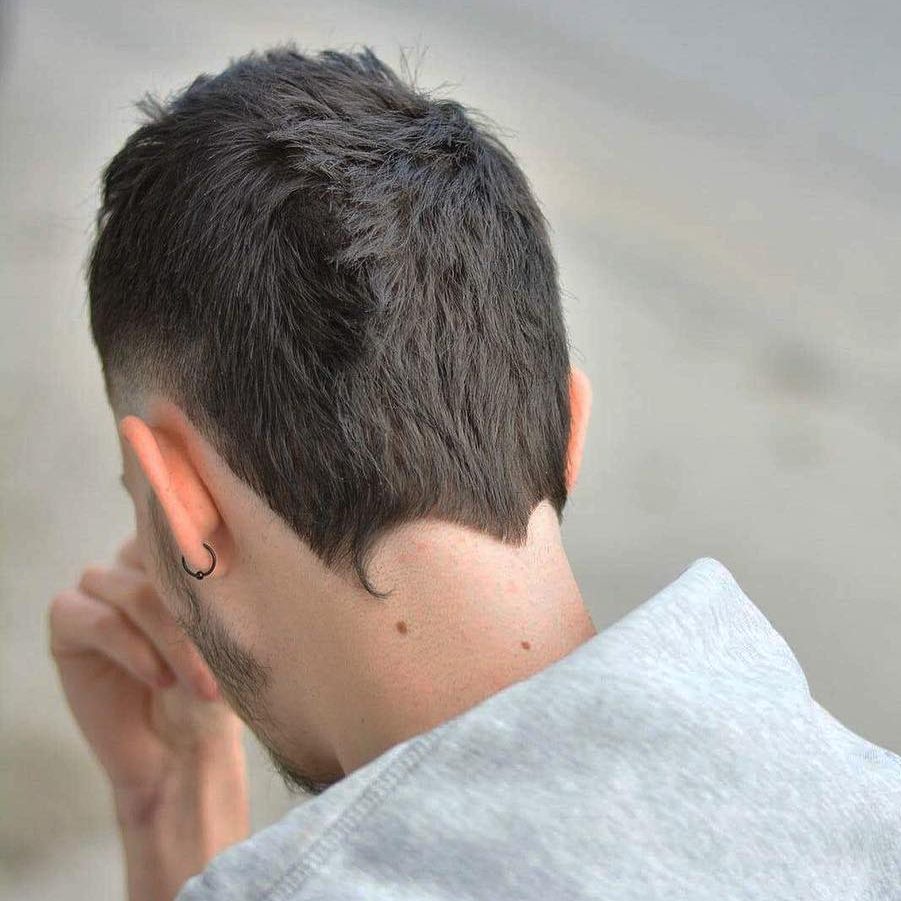 This burst fade haircut with short spikes hints at a mohawk. This curved and curled neckline adds to the edgy look.
12. Diagonal Neckline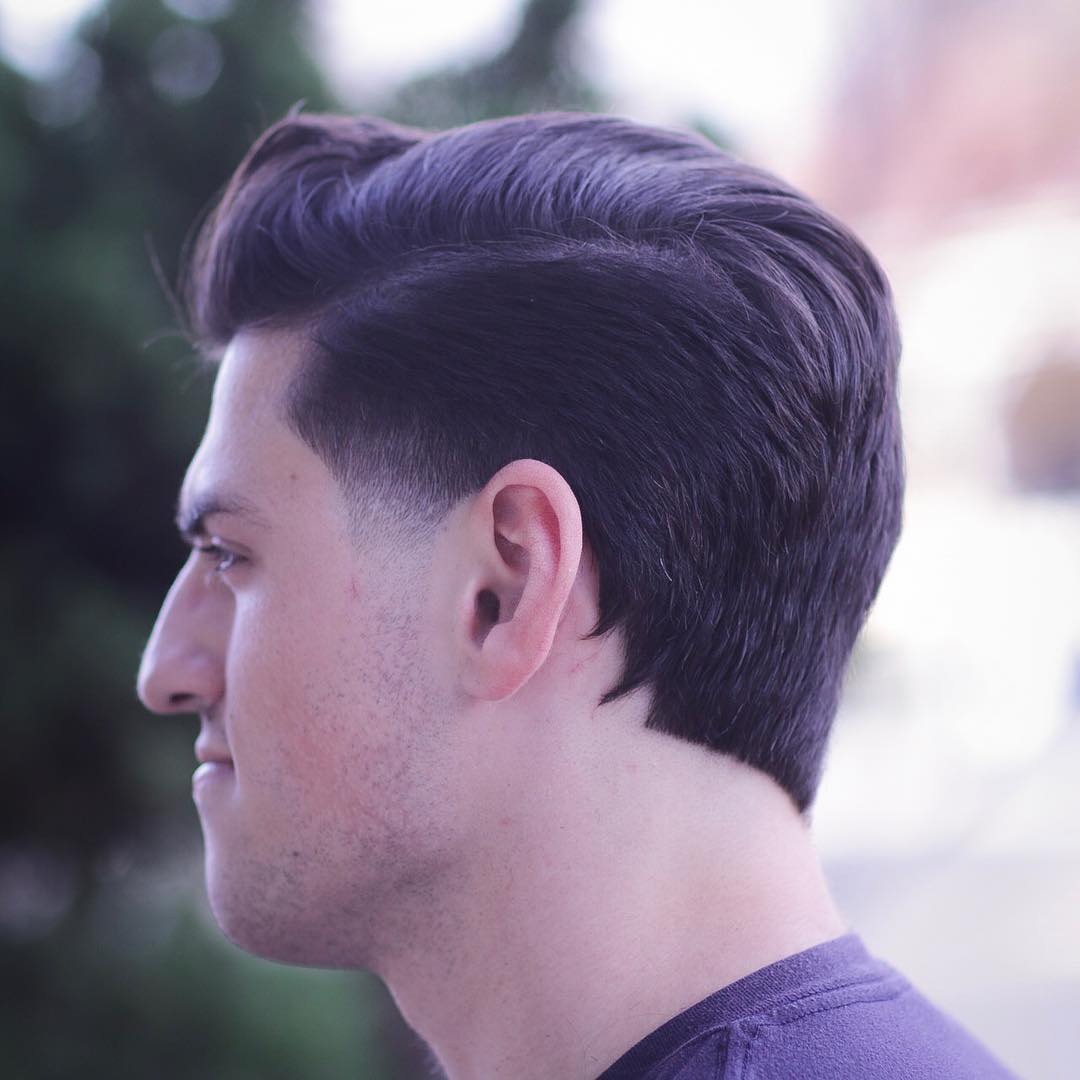 The resurgence of all scissor haircuts has also brought back full hairlines instead of fades. This provides a cool opportunity to create a cool shape, like this diagonal hairline with a pair of fangs behind the ear.
13. V-Shaped Hairline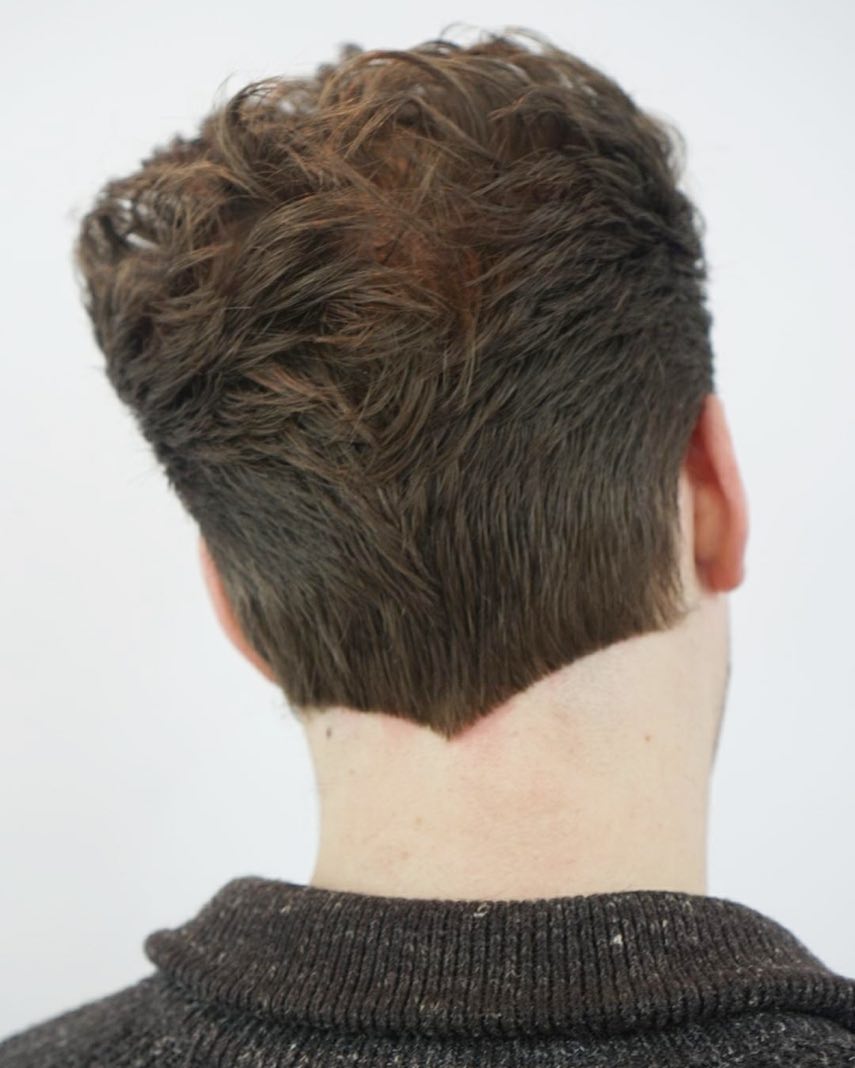 This cool hairline comes to a point at the back. Keep it clean with regular neck shaves.
14. Zig Zag Neckline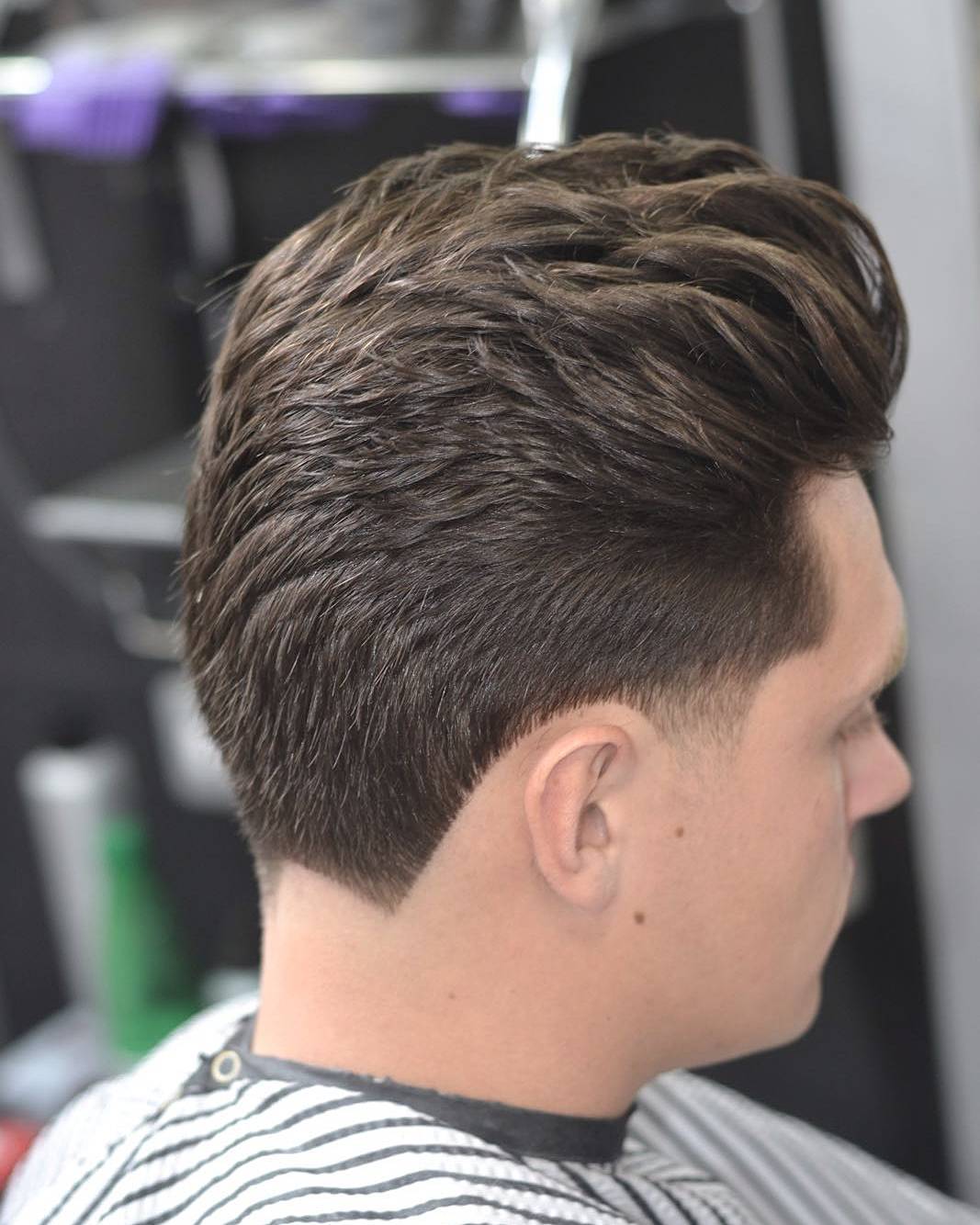 This cool look takes the V-shaped neck to the next level with zigs and zags.
15. Pointed Neckline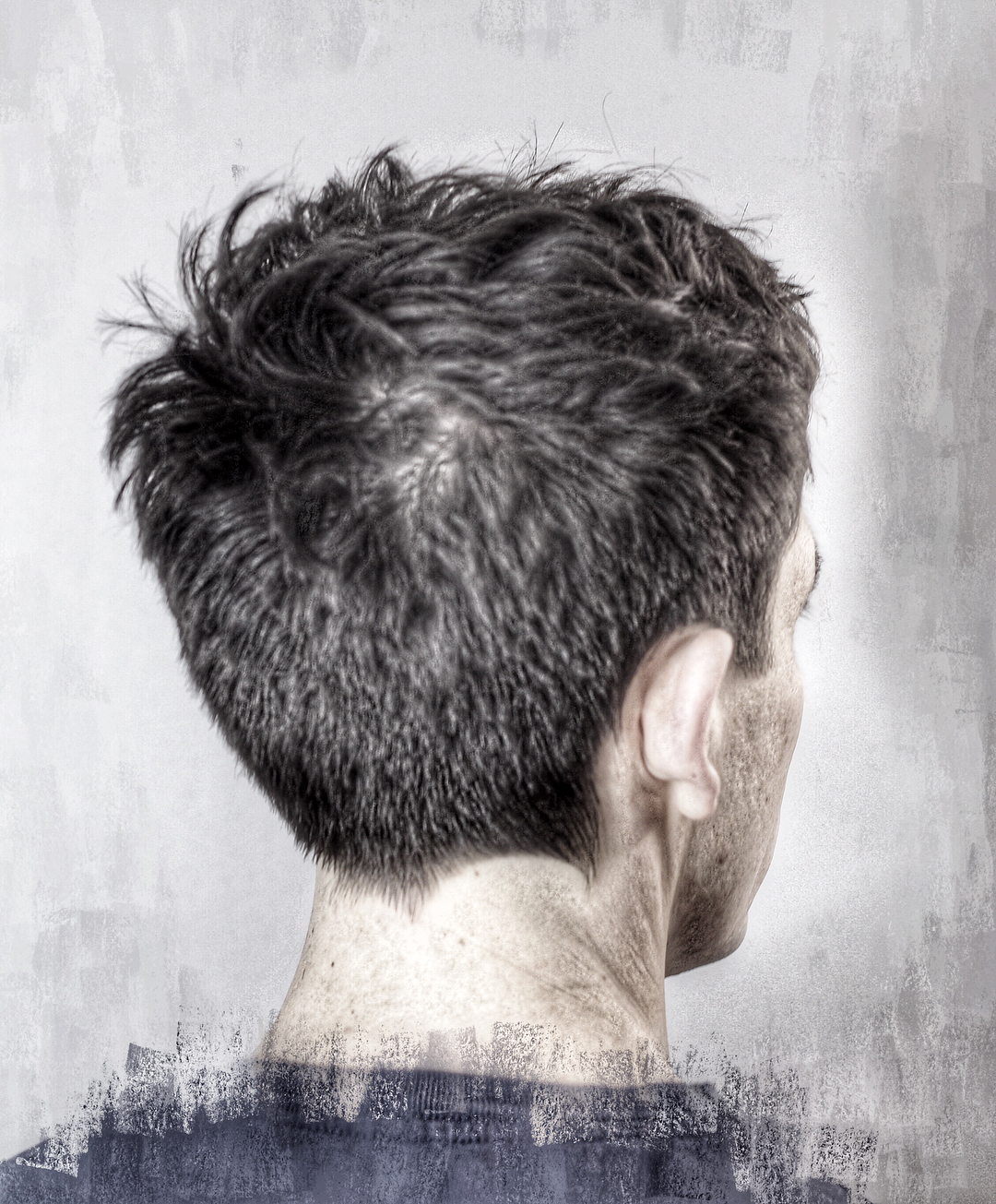 This organically shaped neckline works with this gentleman's hairline while adding a point behind one ear. It is a subtle look with plenty of impact.
16. Asymmetrical Neckline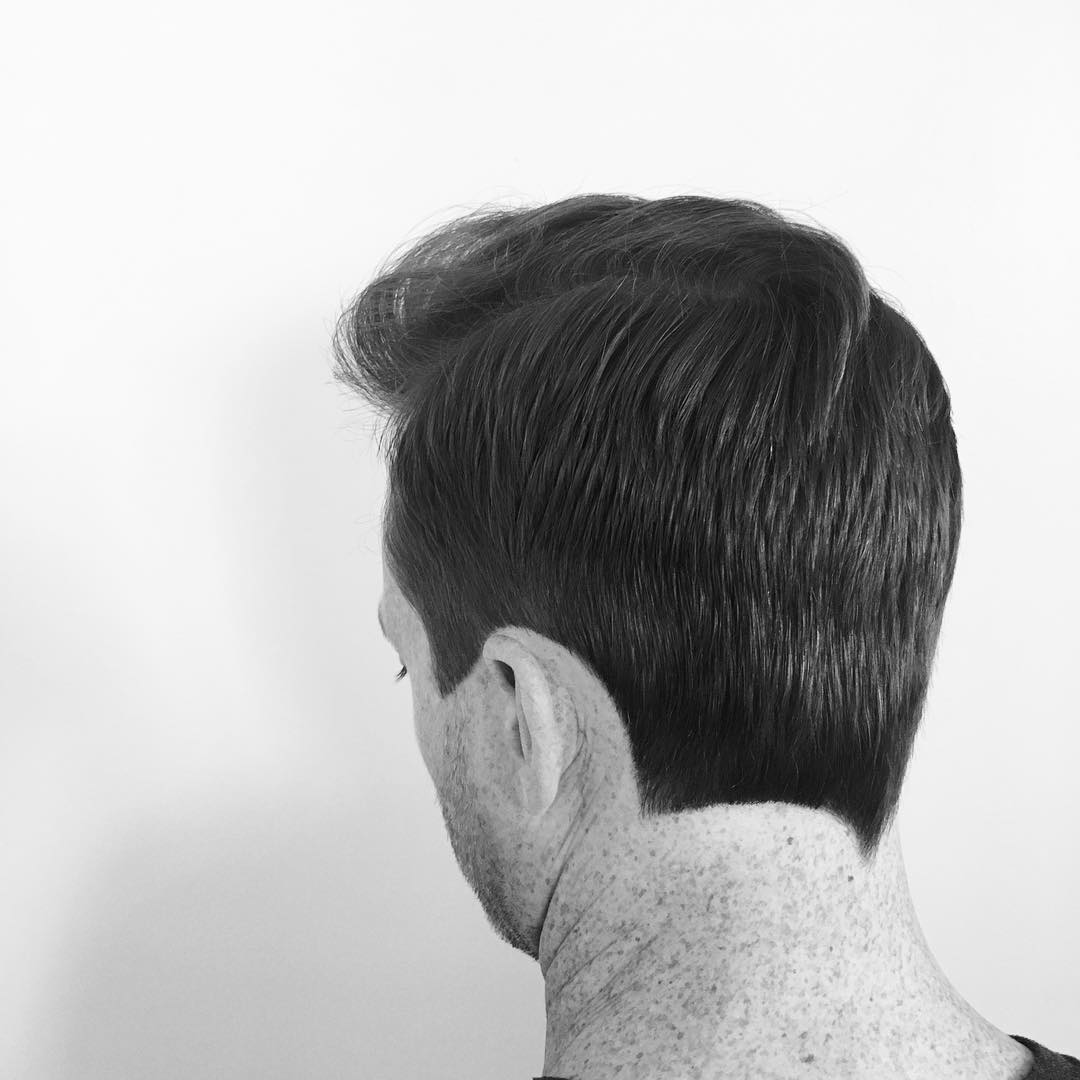 This cool version of the V-shaped neckline shifts the point off to one side.
17. Off-center V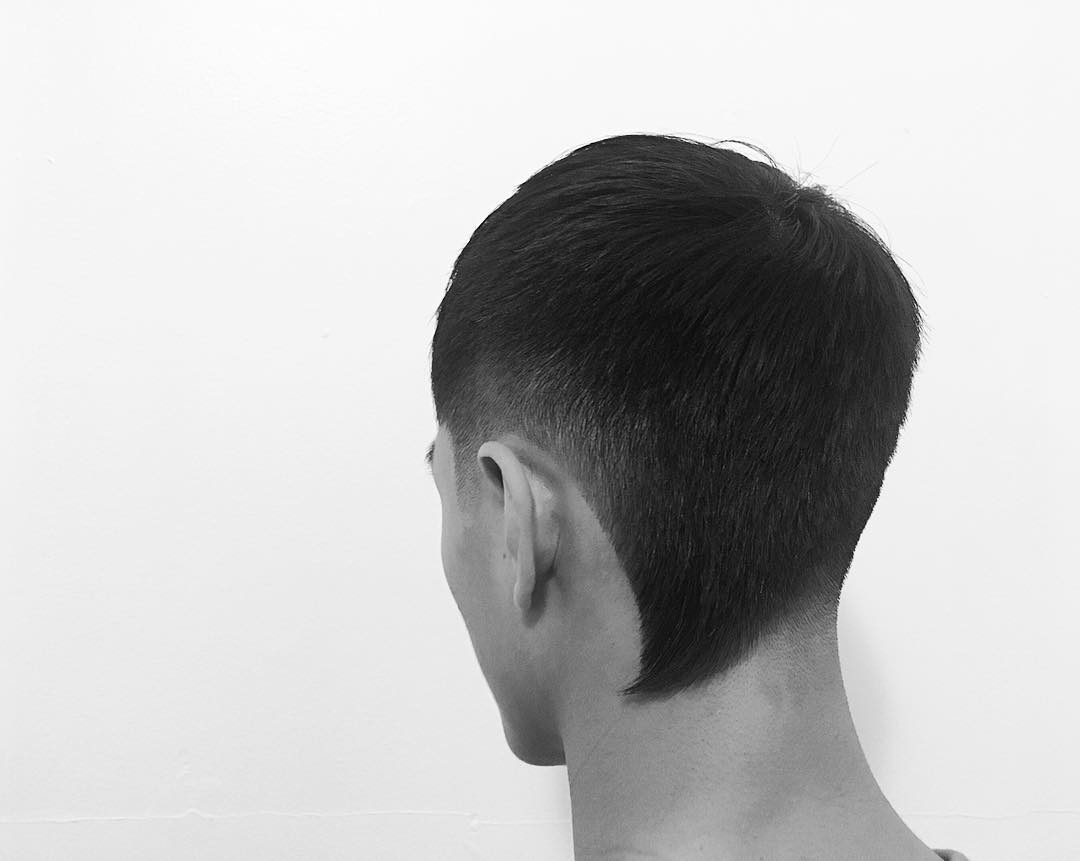 This unexpected V-shaped neckline brings hair all the way over to one side.
Scruffy Neckline
18. Jagged Neckline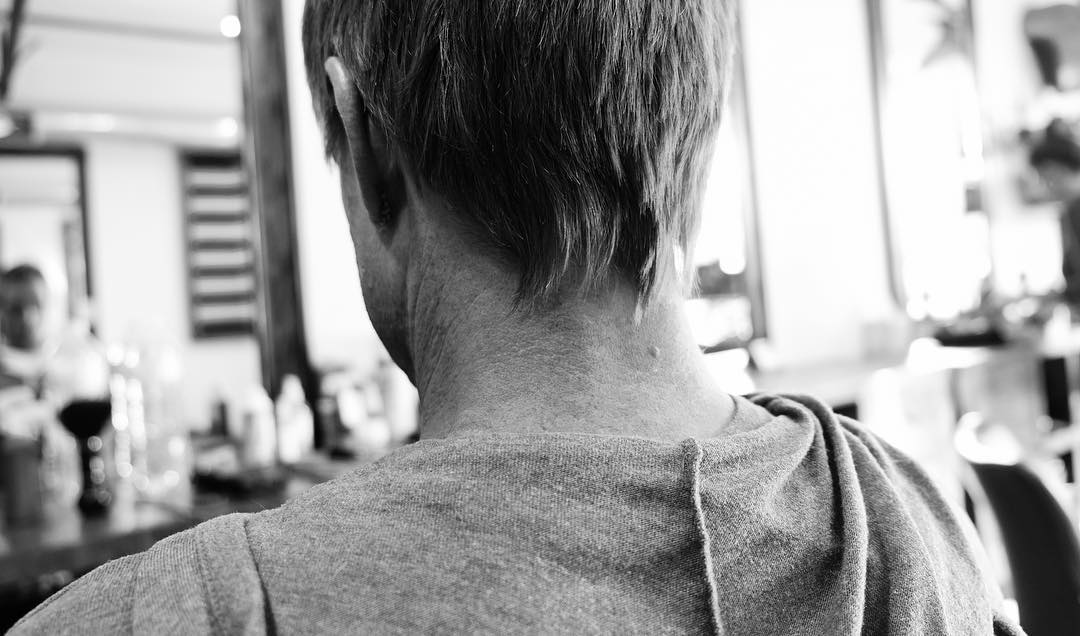 A little bit of length at the neckline can be used to create a cool shape or add a tousled, textured finish.
19. Ducktail + Angled Neckline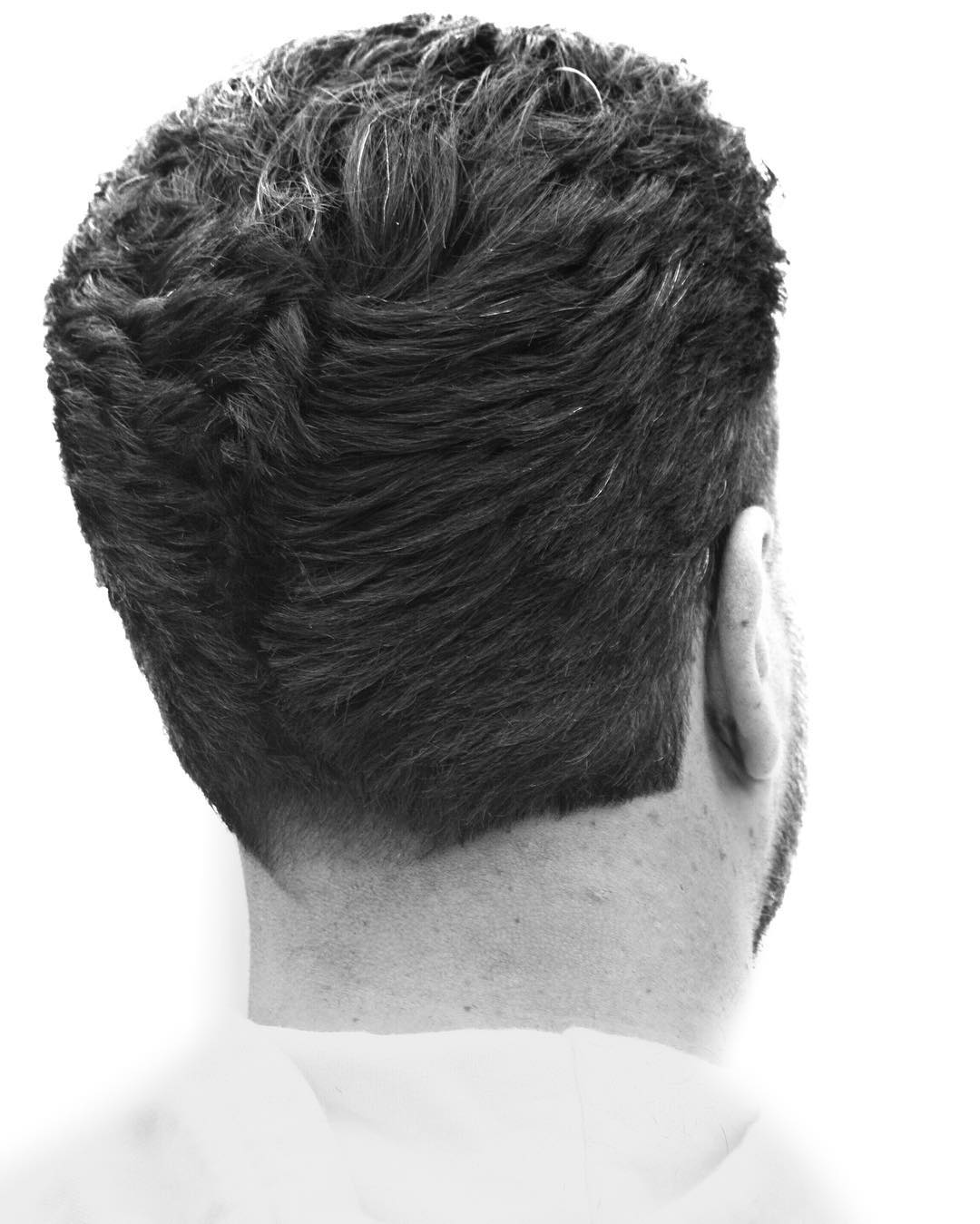 This haircut for thick hair is styled into a retro duck's ass at the back with an ultra modern neckline instead of a ducktail.
20. Modern Ducktail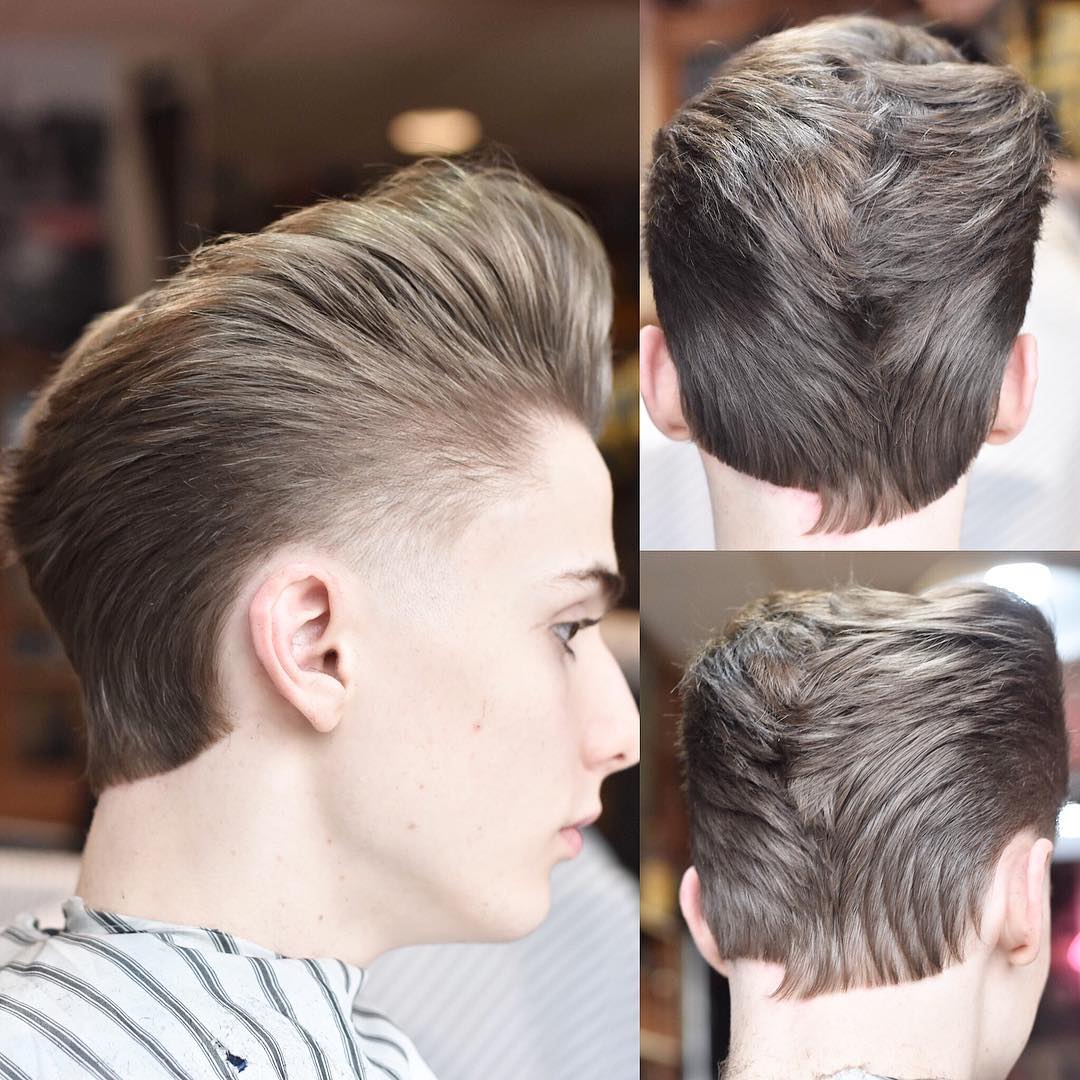 Here's another cool reinterpretation of a retro look. Hair has a classic pompadour at the front with a tousled, off center style and neckline at the back.
21. Long Neckline + Angled Sides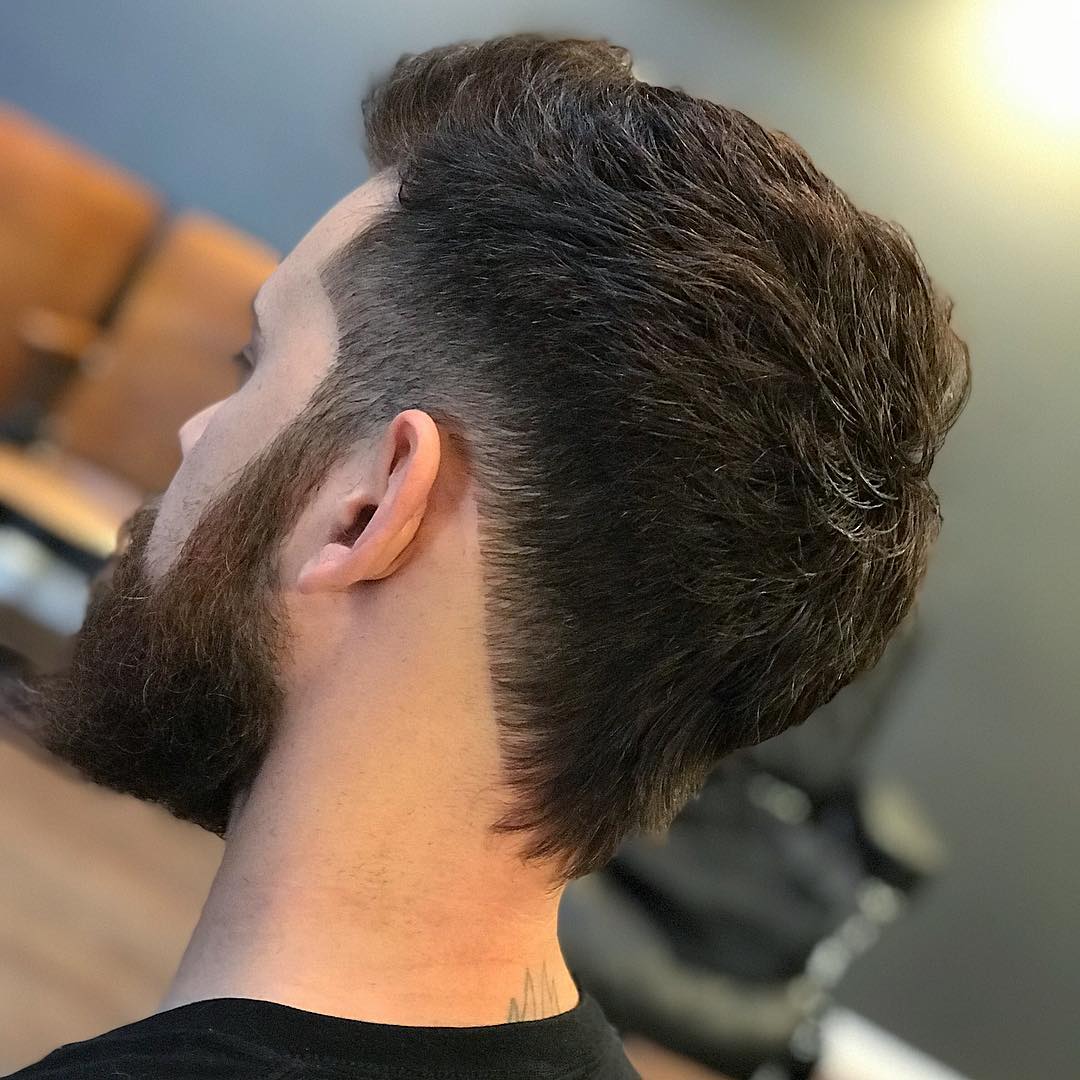 A long version of the V-shaped neckline, this V starts behind the ears and ends in a long neckline rather than a point.
22. Cool Neckline for Men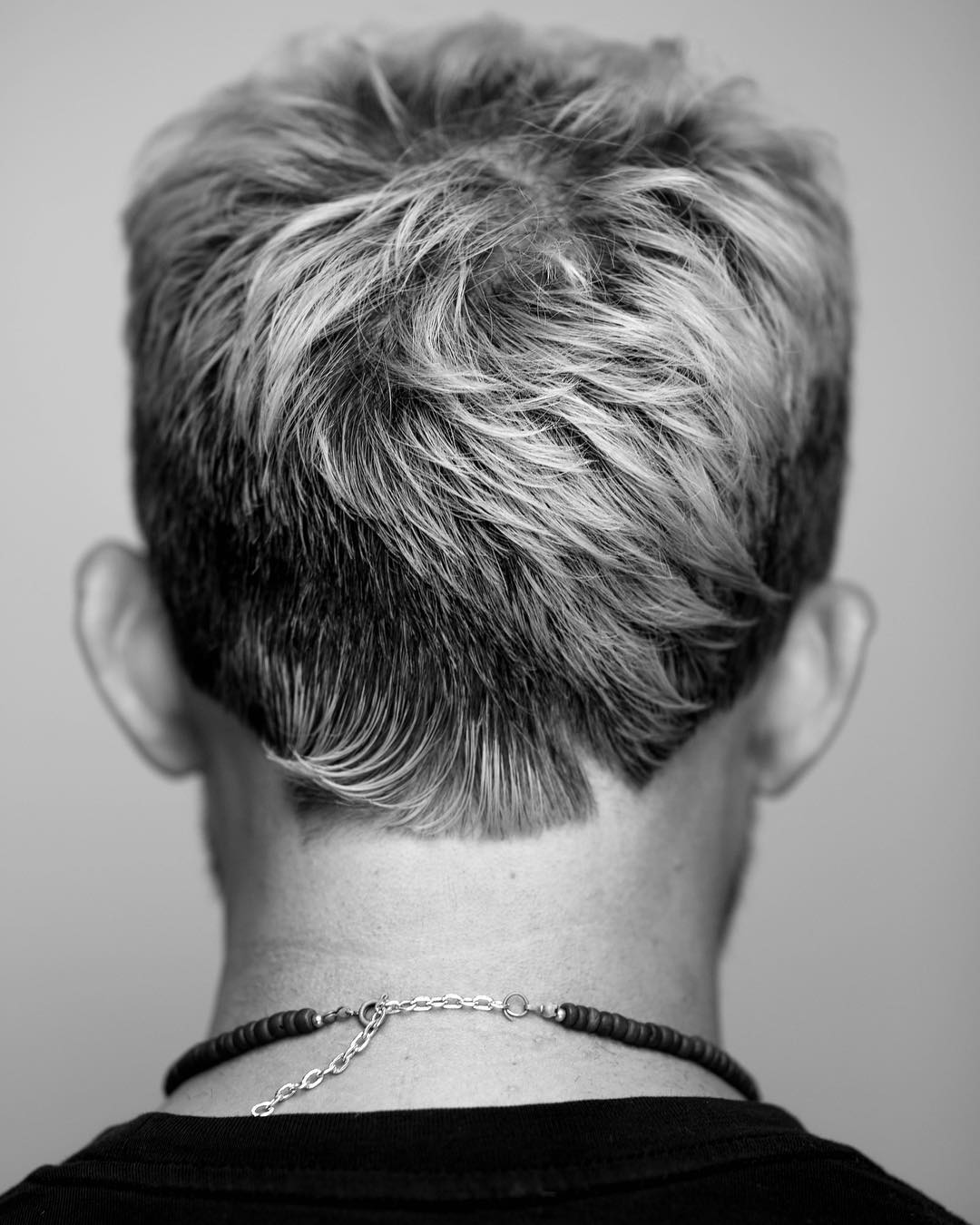 This neckline appears messy at first glance but take a closer look to see the artistry. Hair is cut into a subtle angle at the back that ends in a small wedge-shaped cut out. Hair on the other side of the neckline gently swoops down into a point that is highlighted by longer hair pulled up into a wave.