Longer hair and looser hairstyles is a growing trend and there are plenty of new long hairstyles for men that we haven't seen before.
Last year was all about growing it out from short to a medium length of hair. This trend continues as more and more guys try out cool long hairstyles for men.
There are many different ways to wear long hair looks these days. You can grow it all out one length or grow it long on top while keeping your sides and back short and clean cut with a cool fade. In addition to classic slick and undercut styles, fringe cuts and styles are becoming more popular.
If you are thinking about going for a long hair hairstyle we have plenty of ideas below that you can try out. Check out these fashionable hairstyles for long men to get in 2019.
1. Long Side Part Hair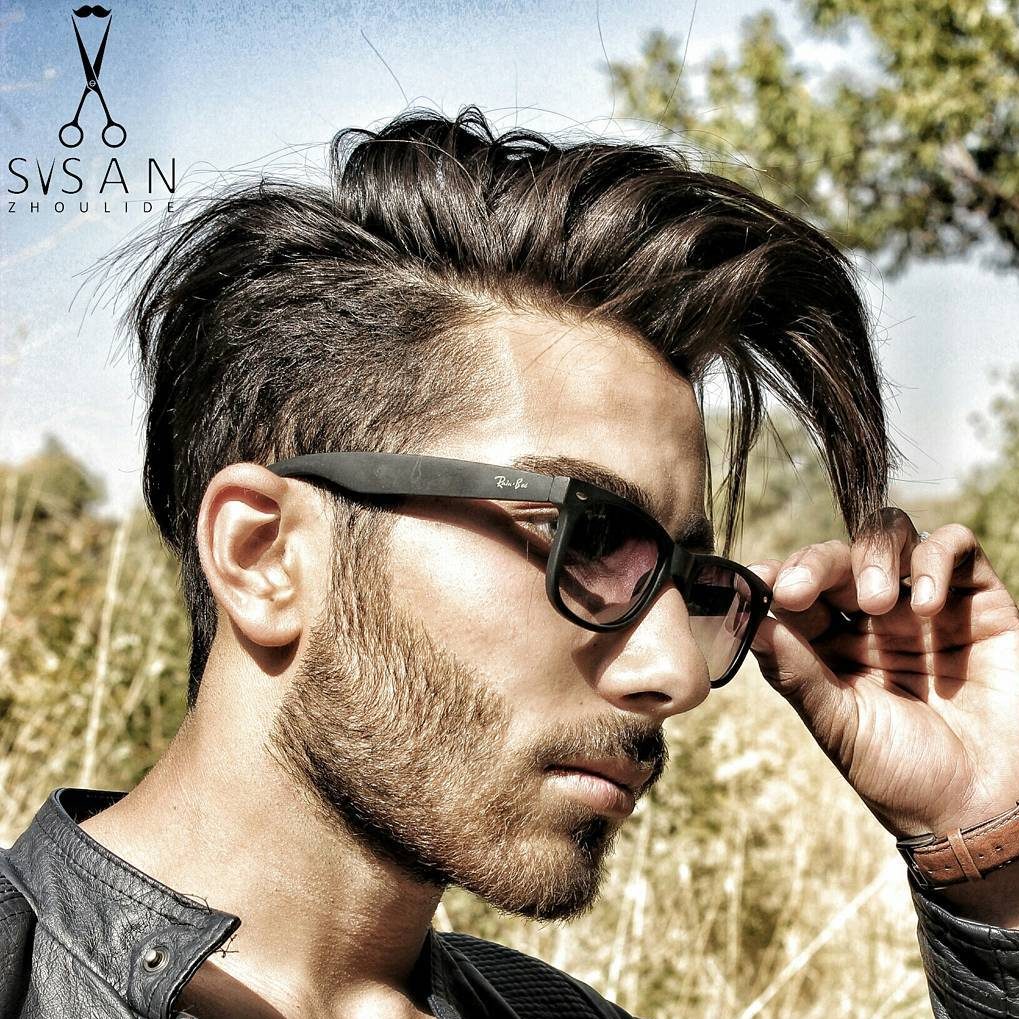 2. Loose and Messy Combover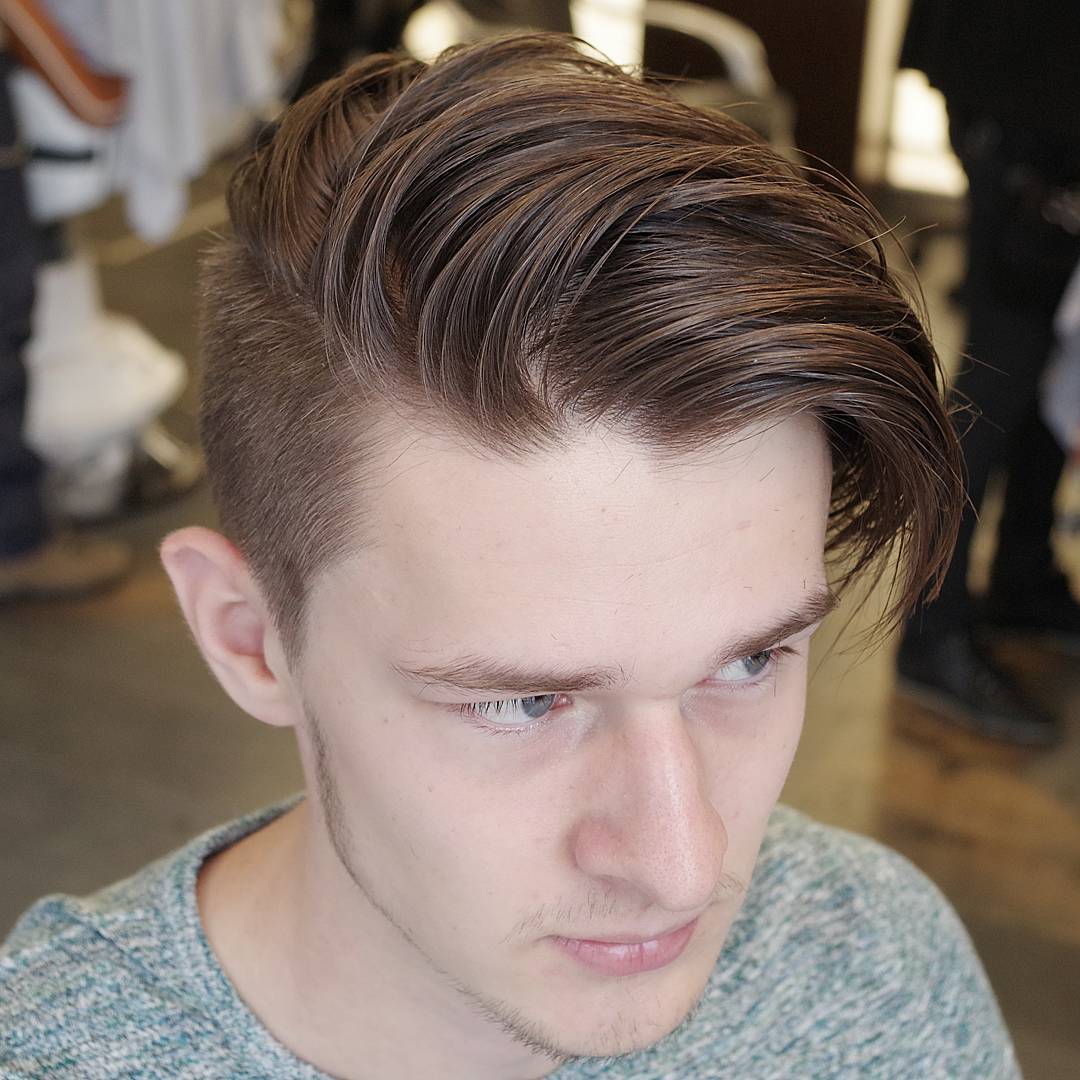 3. Long Slick Back + Tapered Sides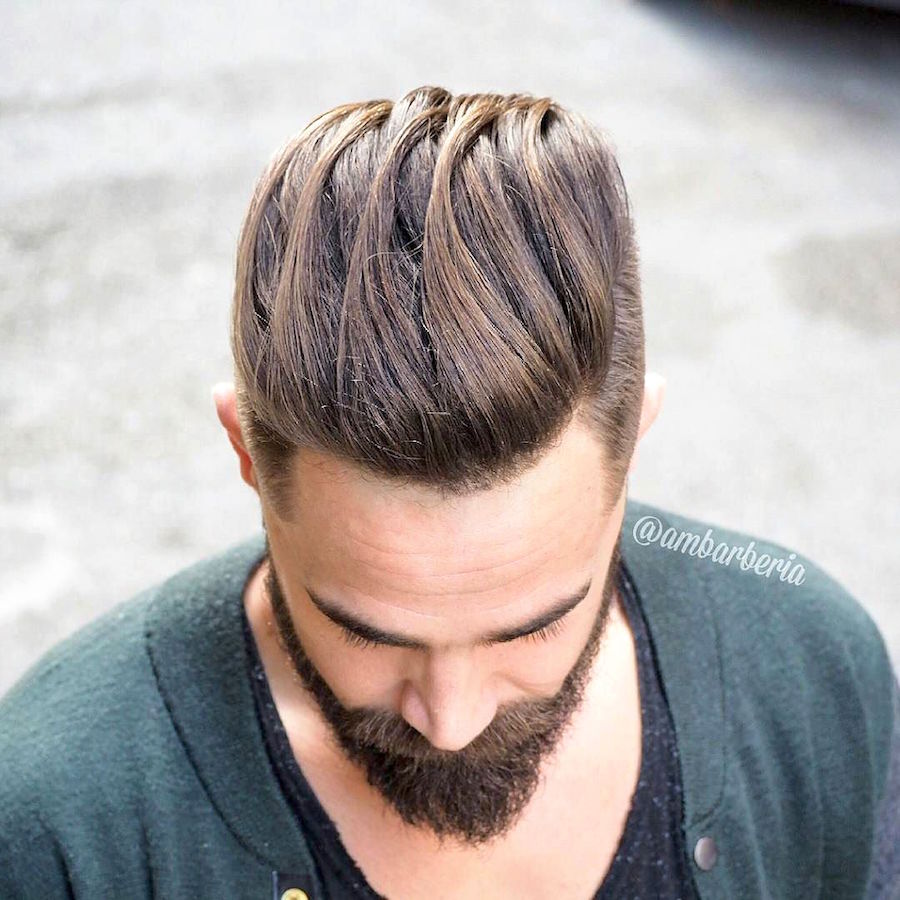 4. Long Combover + Volume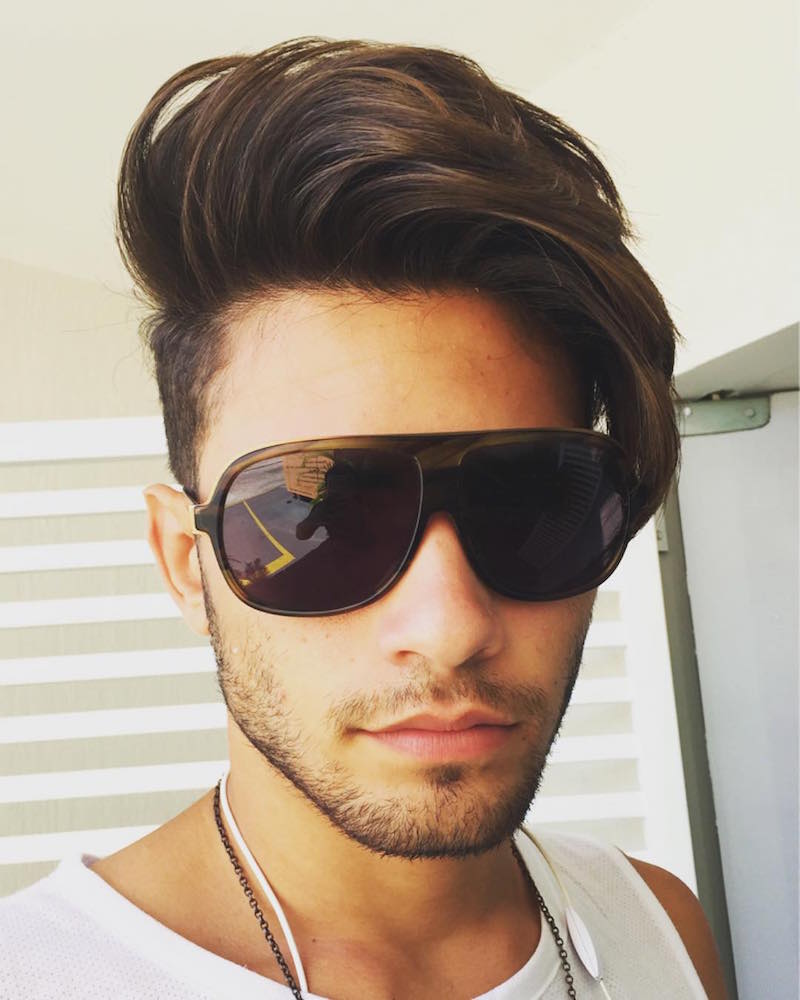 5. Long Side Fringe + Low Fade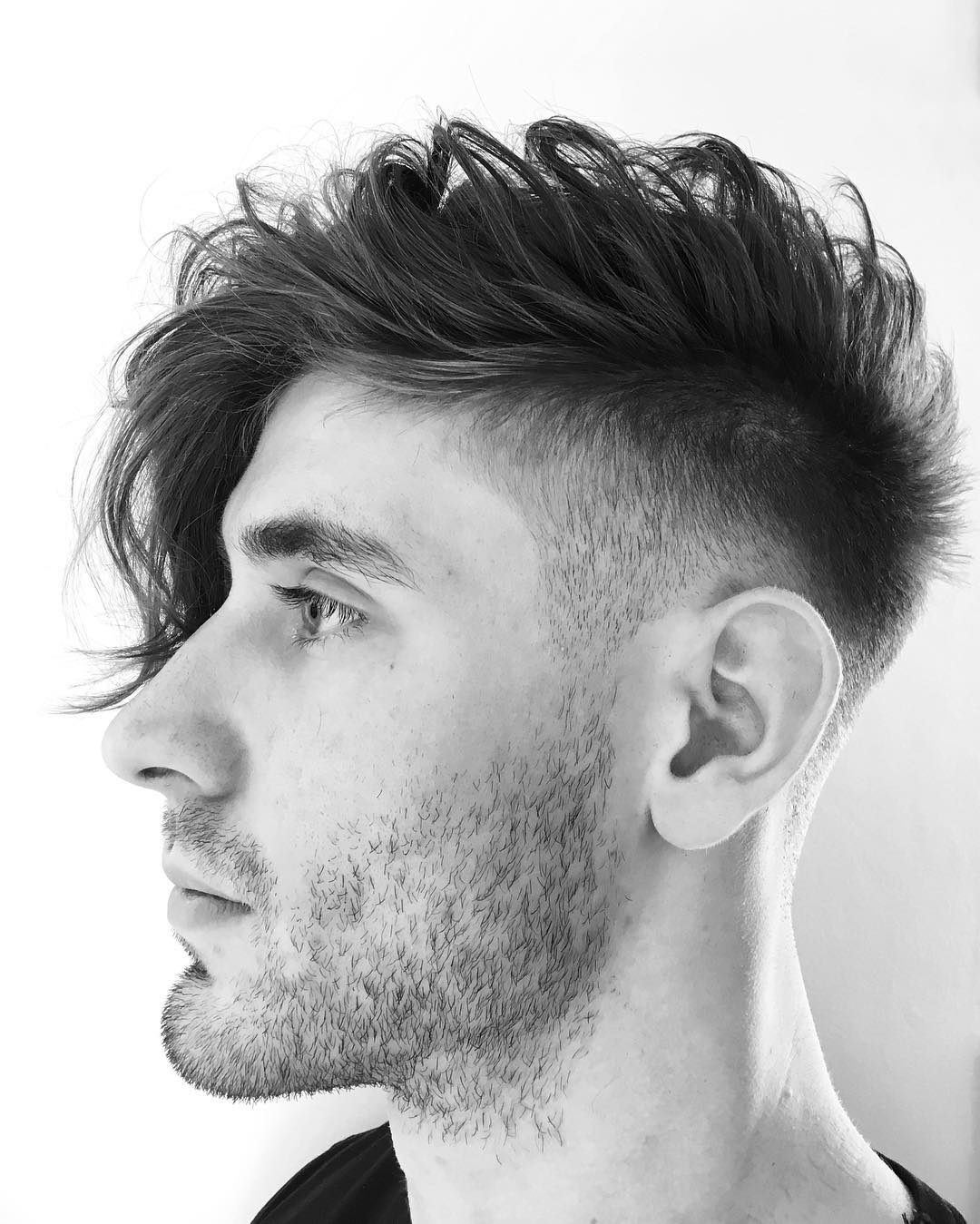 6. Messy Pomp Fade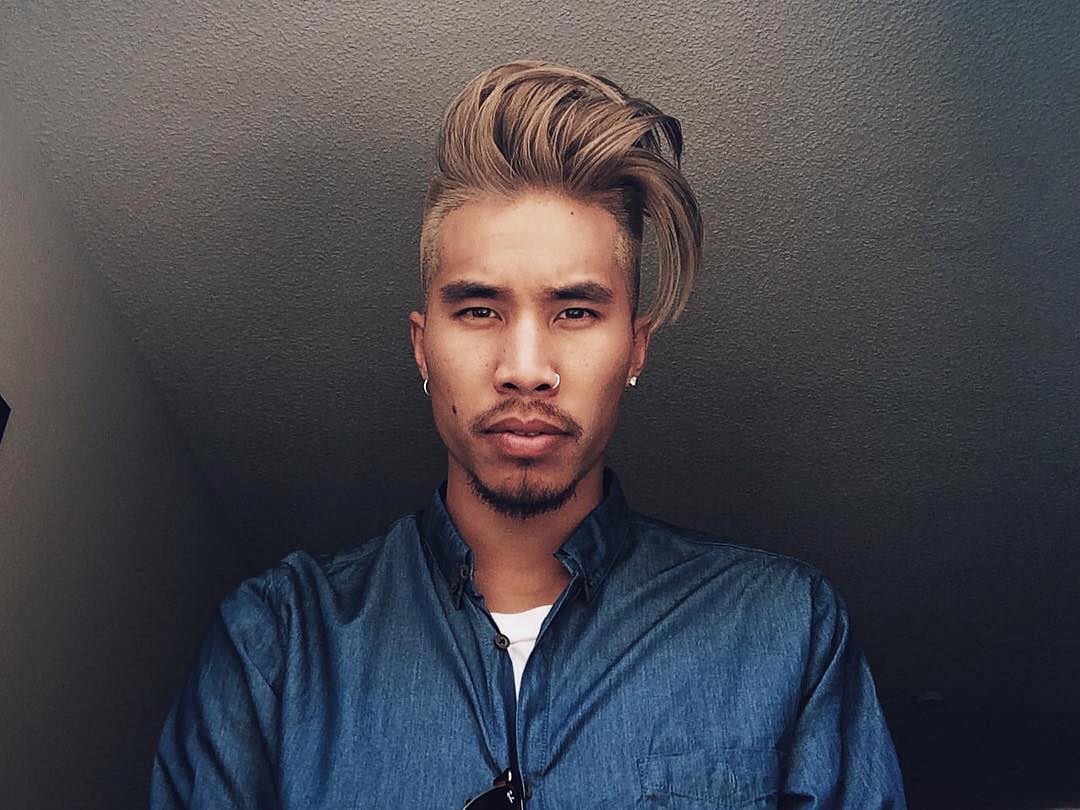 7. Side Part Hair + Loose Fringe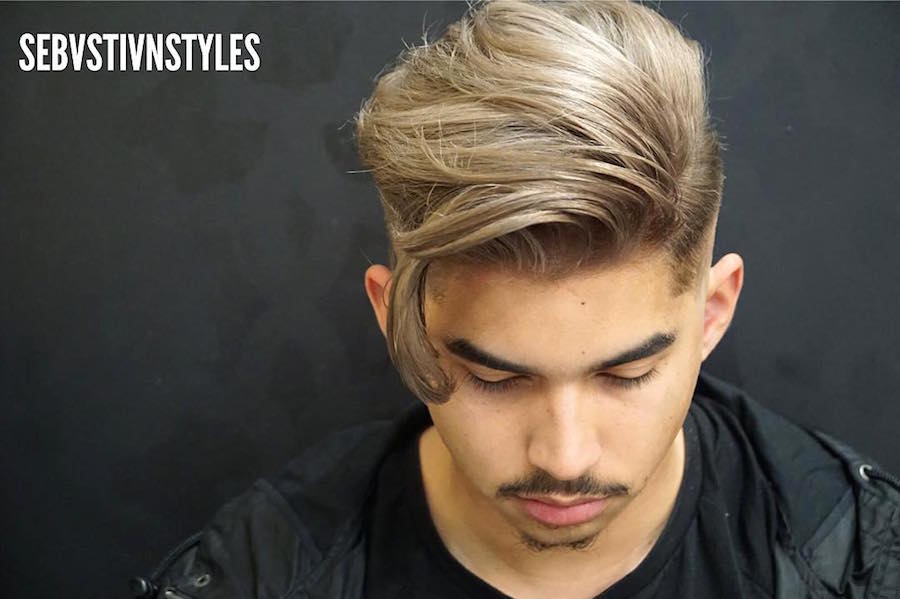 8. Long Wavy Hair + Messy Look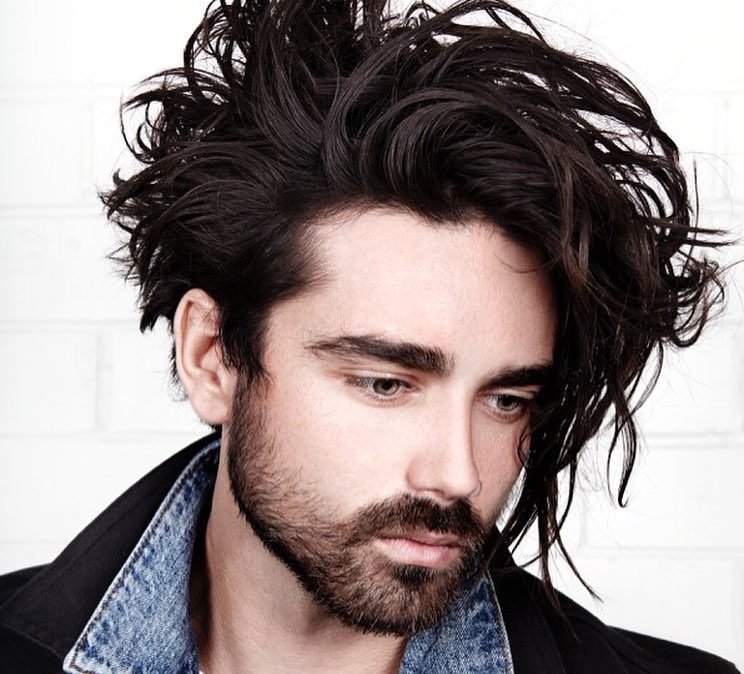 9. Combover with a Roll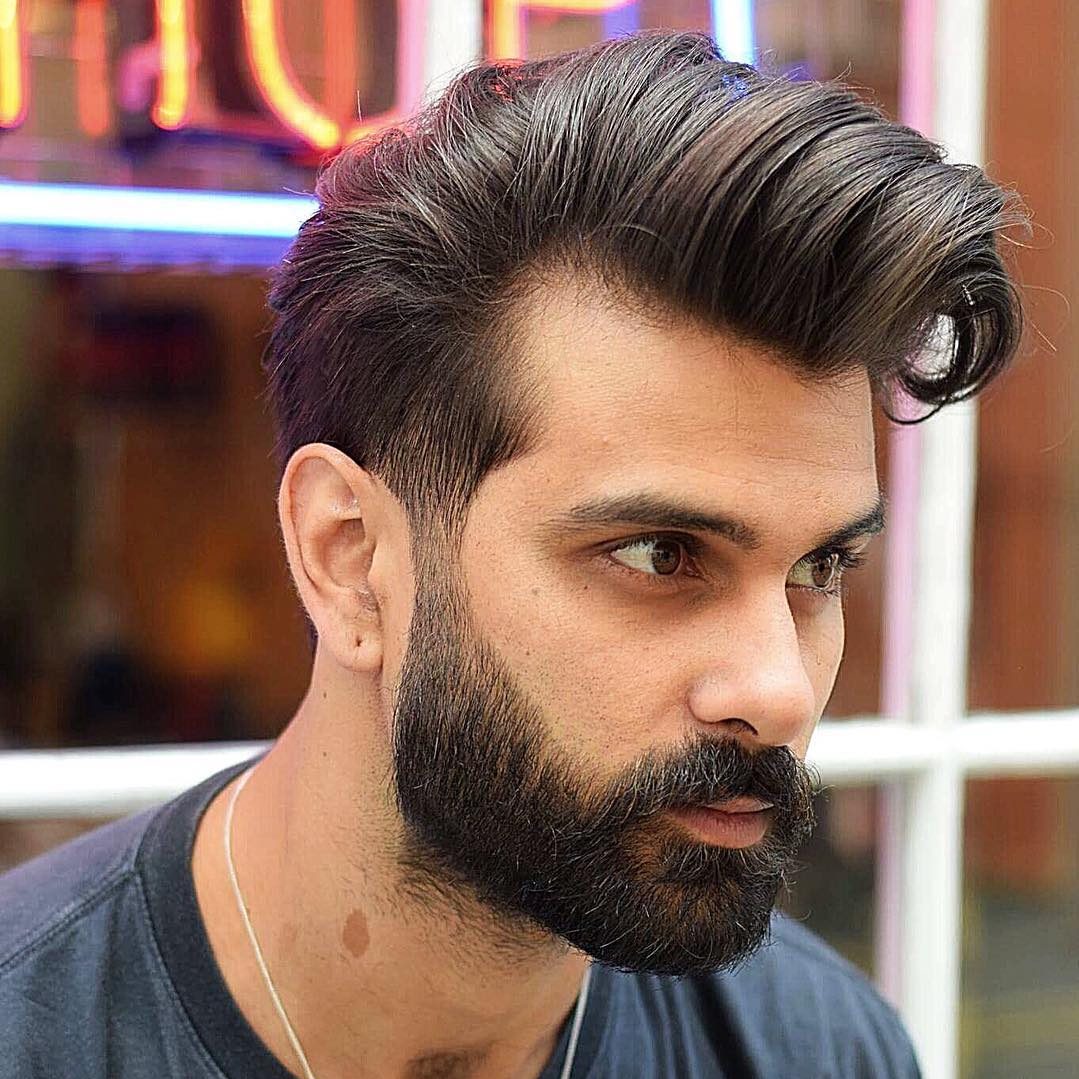 10. Side Sweep Hairstyle

11. Pomp Fade + Texture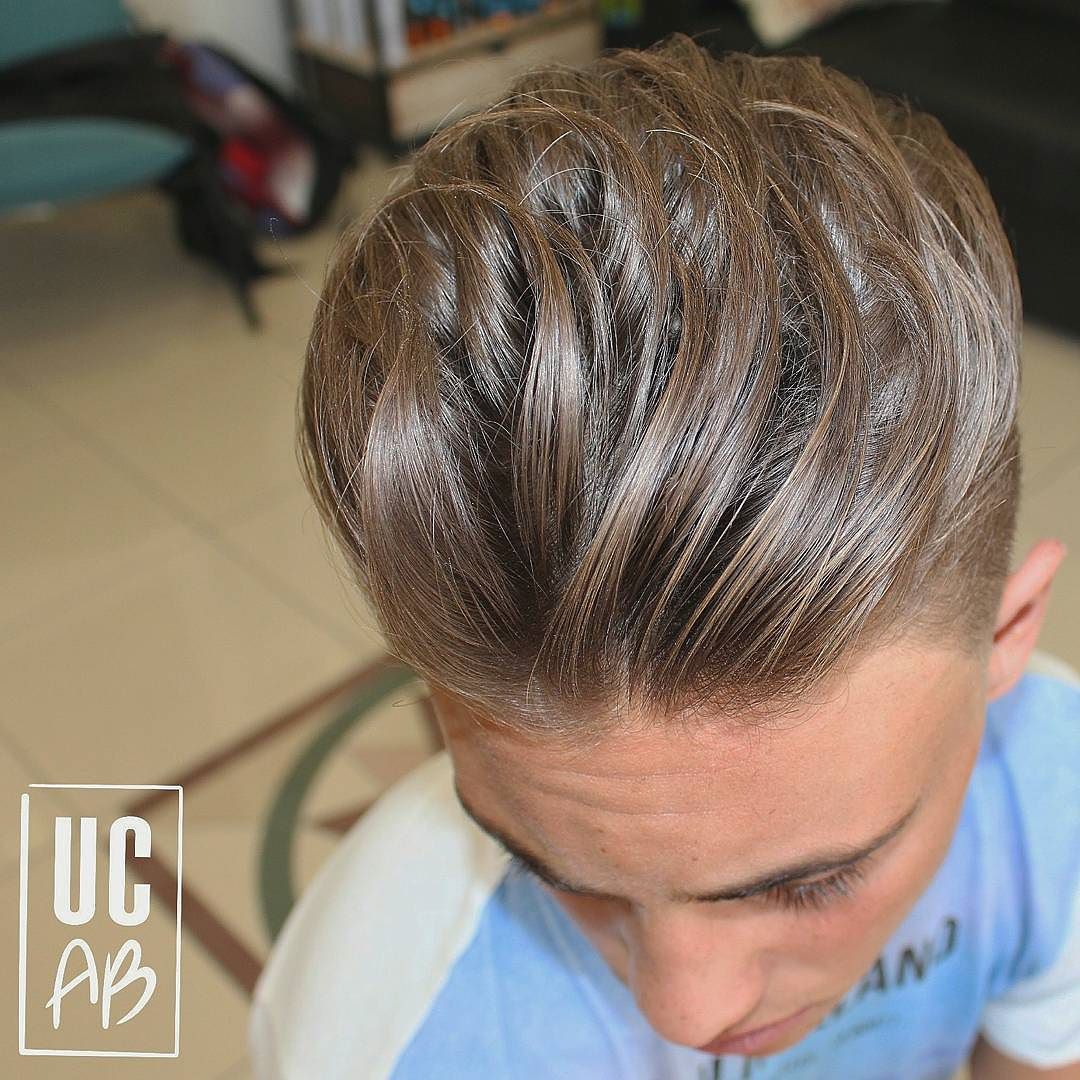 12. Textured Pomp + Groomed Beard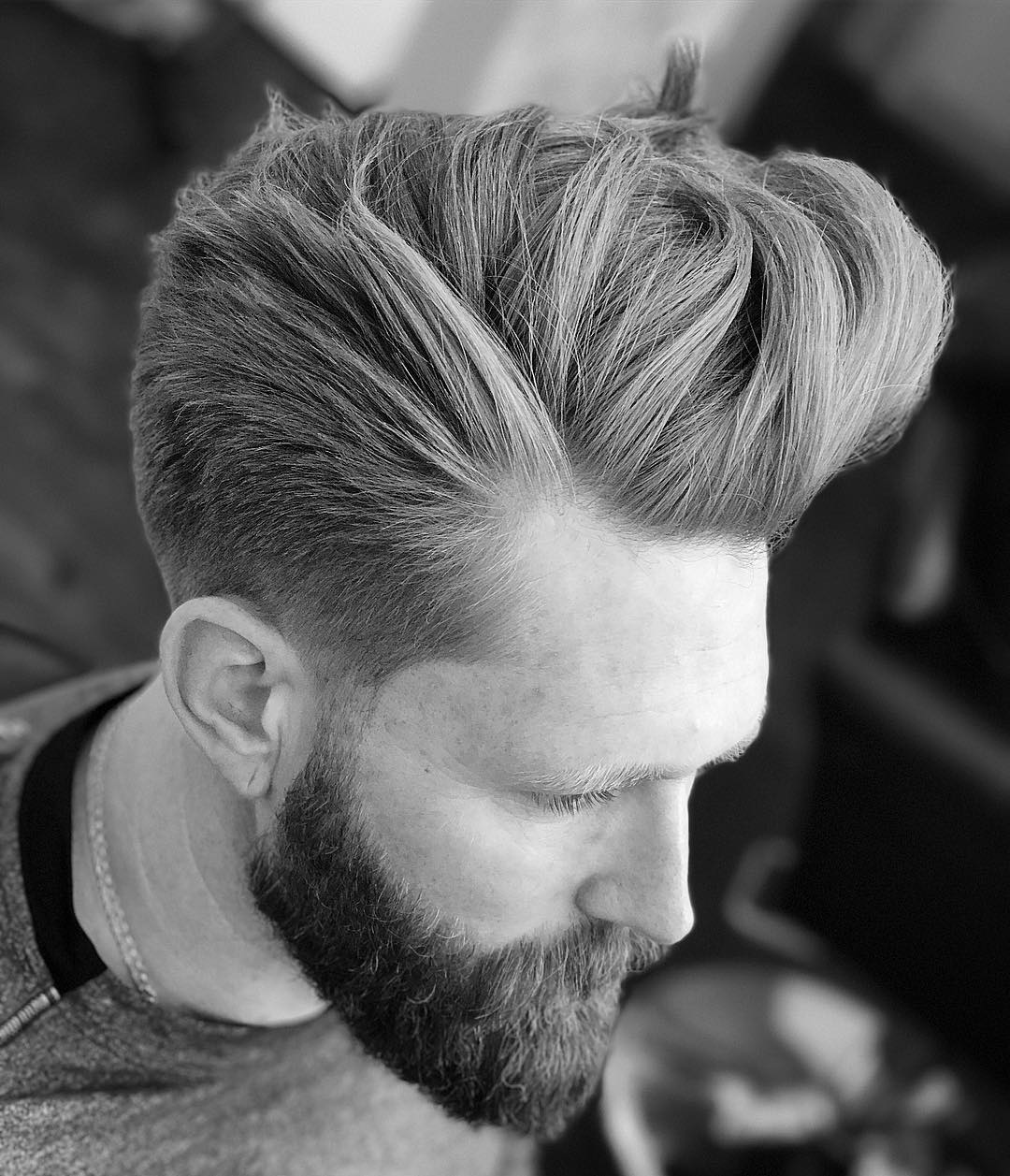 13. Long Textured Spikes + Shaved Side Part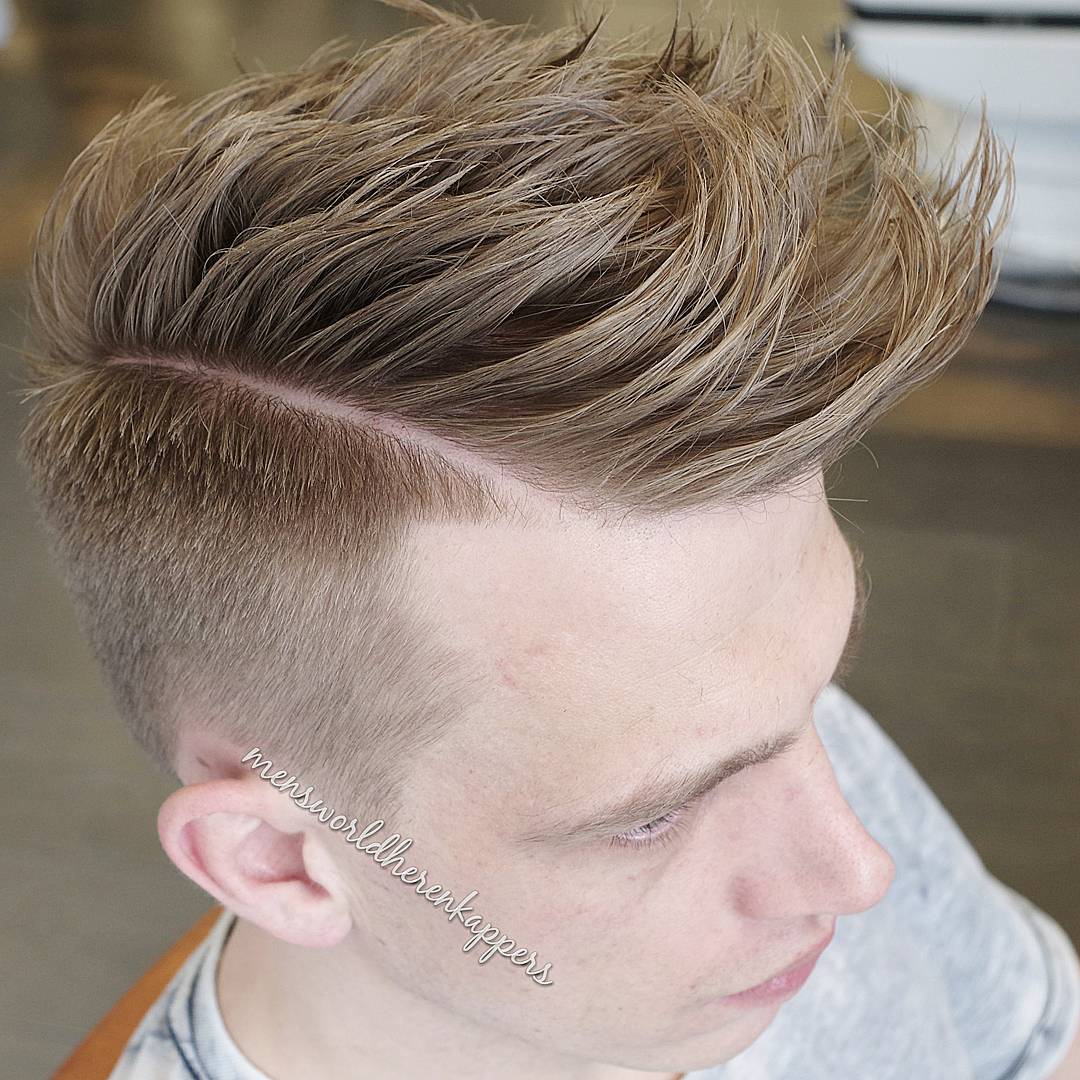 14. Side Part Hairstyles + Mid Fade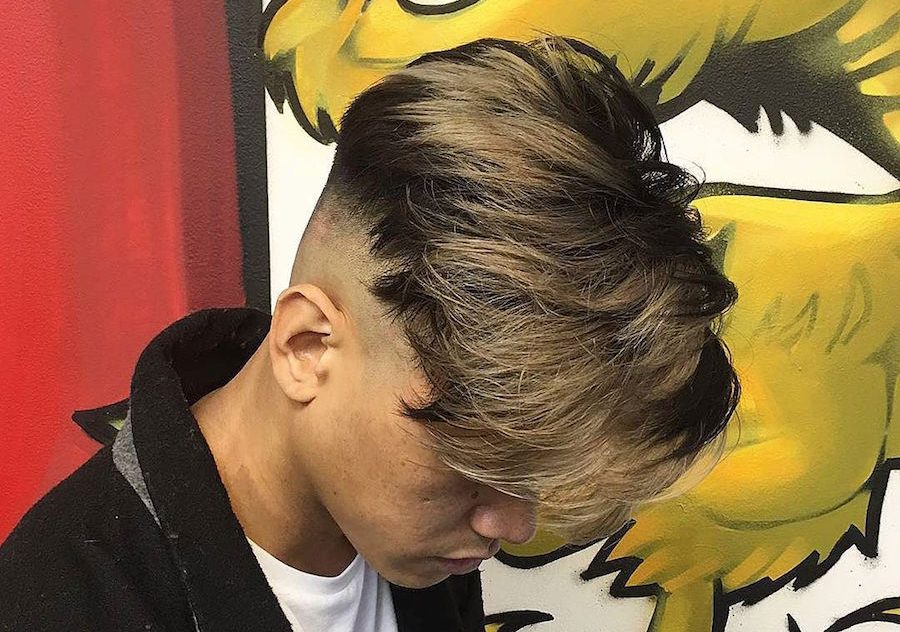 15. Pomp Fade + Shape Up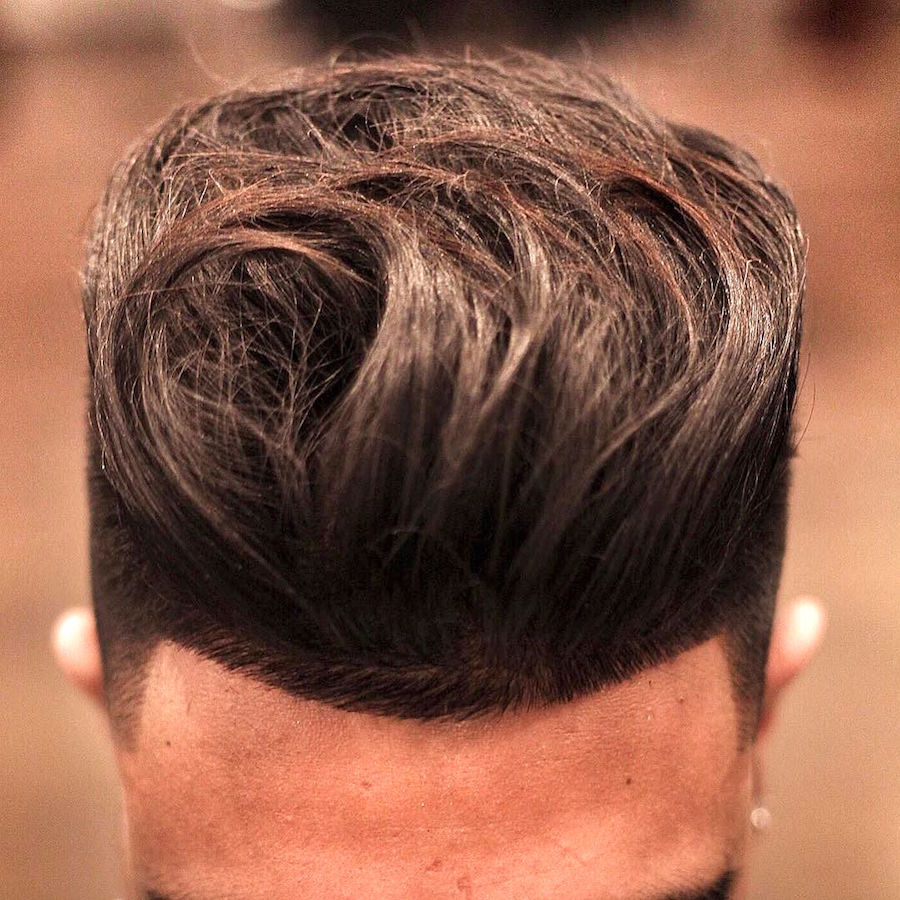 16. Long Hair + Undercut + Ponytail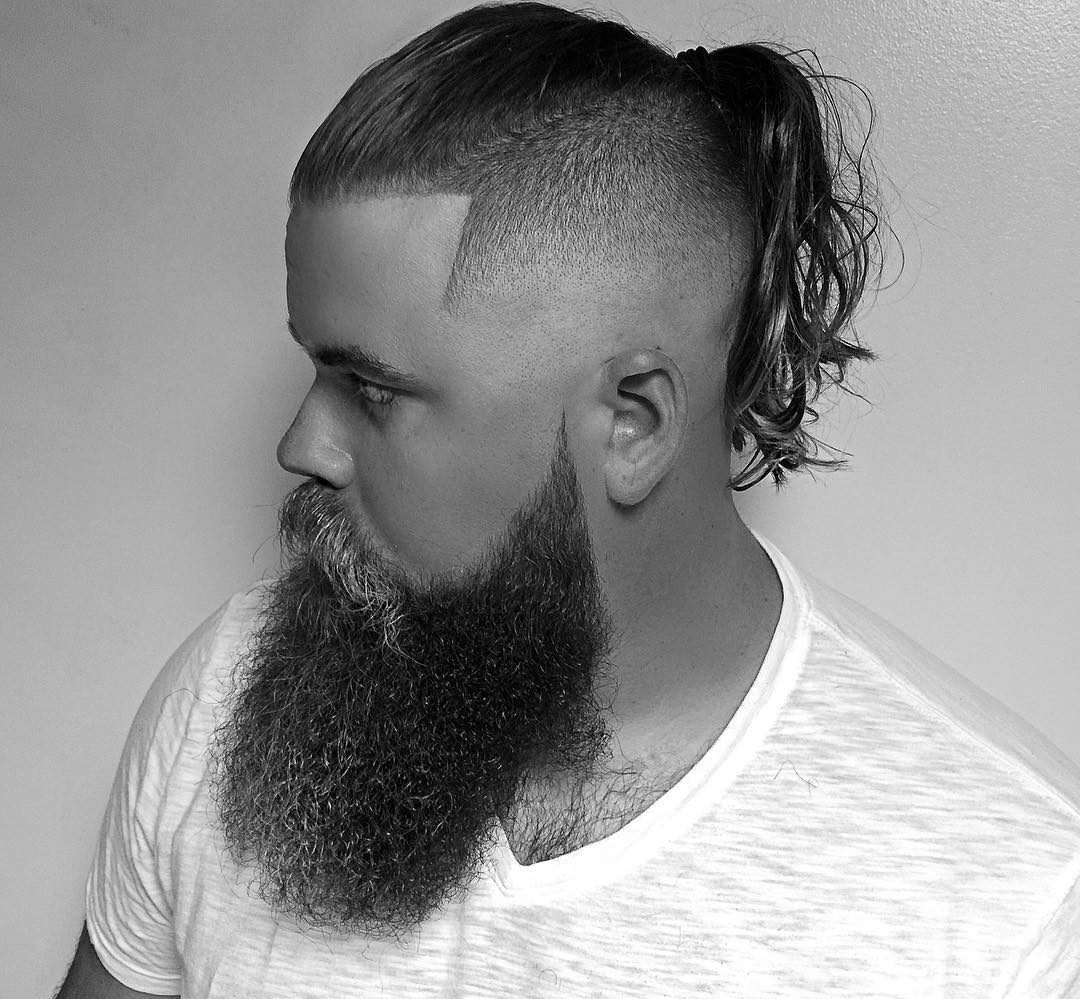 17. Long Textured Fringe + High Fade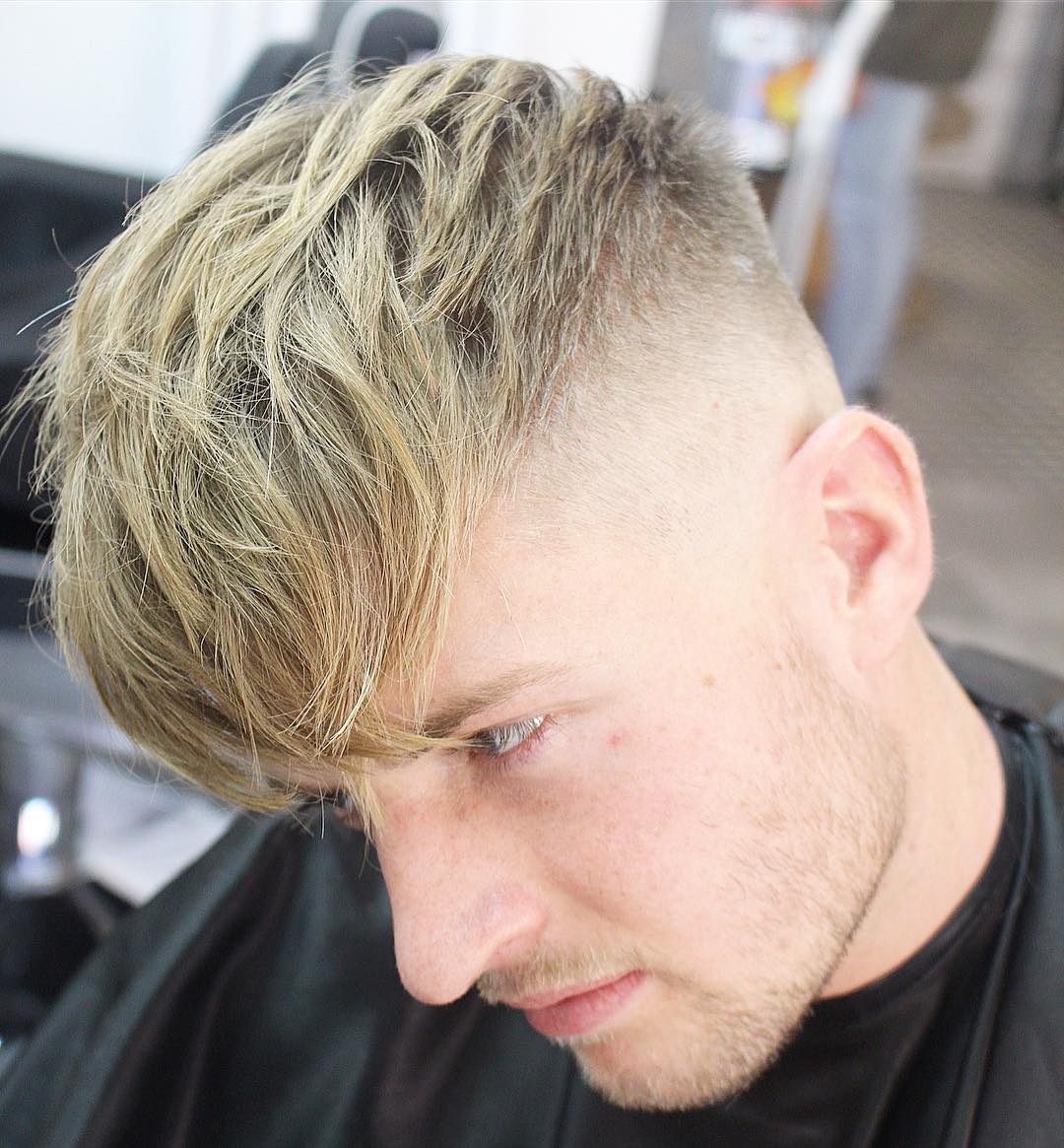 MENSPIRE Male Image & Grooming
18. Long Black Curls + Temple Fade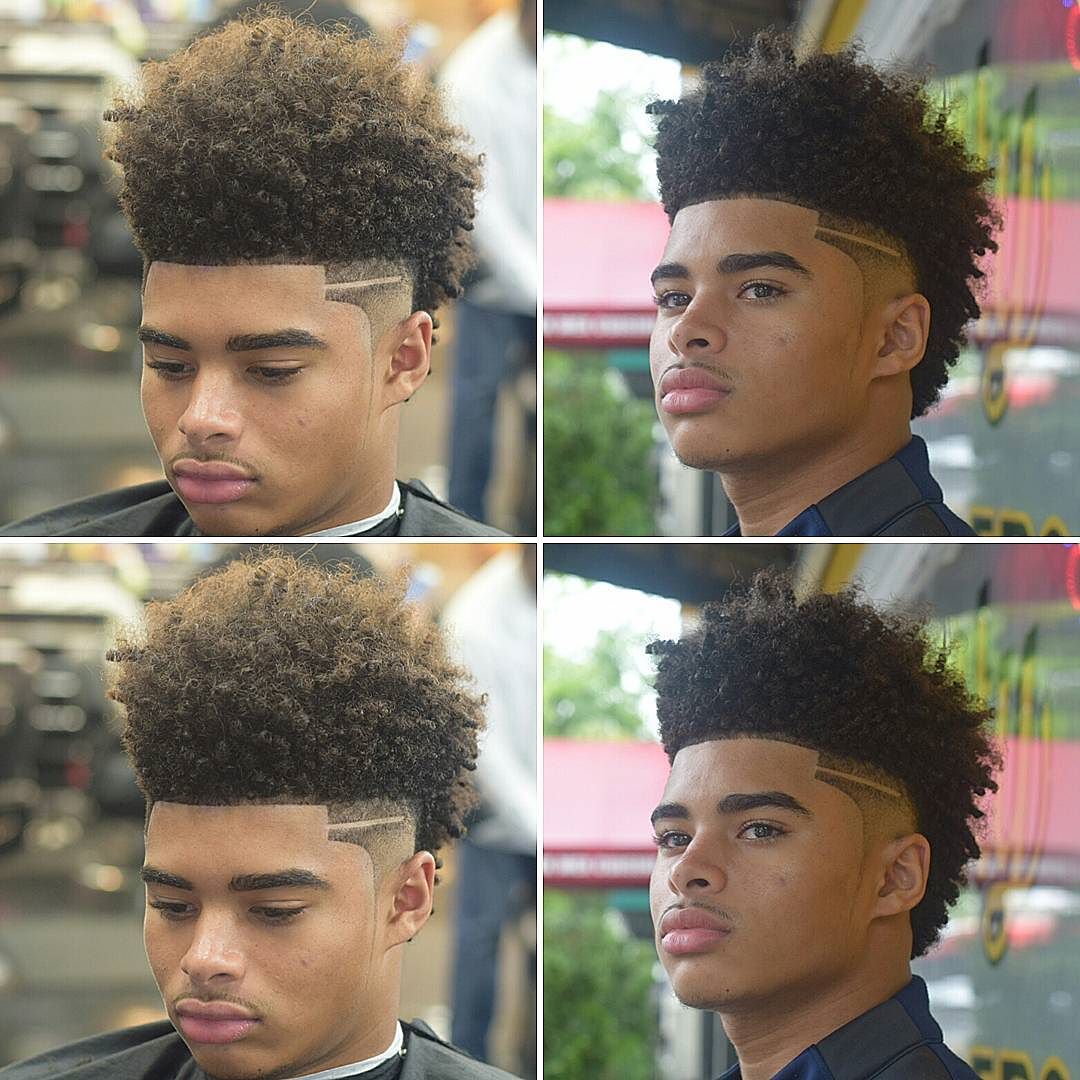 19. Long Wavy Sweep Back + Full Beard with Tapered Sideburns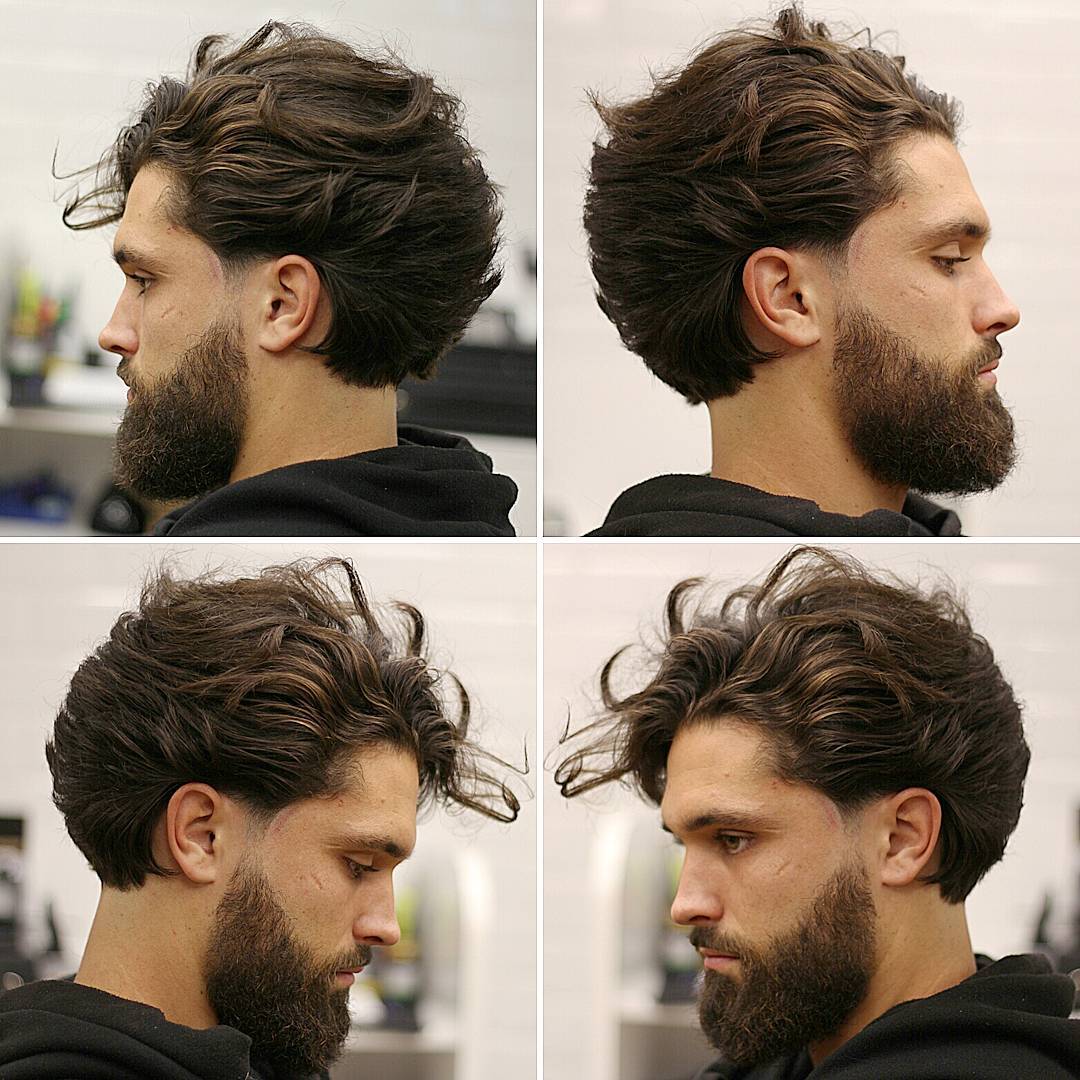 20. Wavy Slick Back + High Fade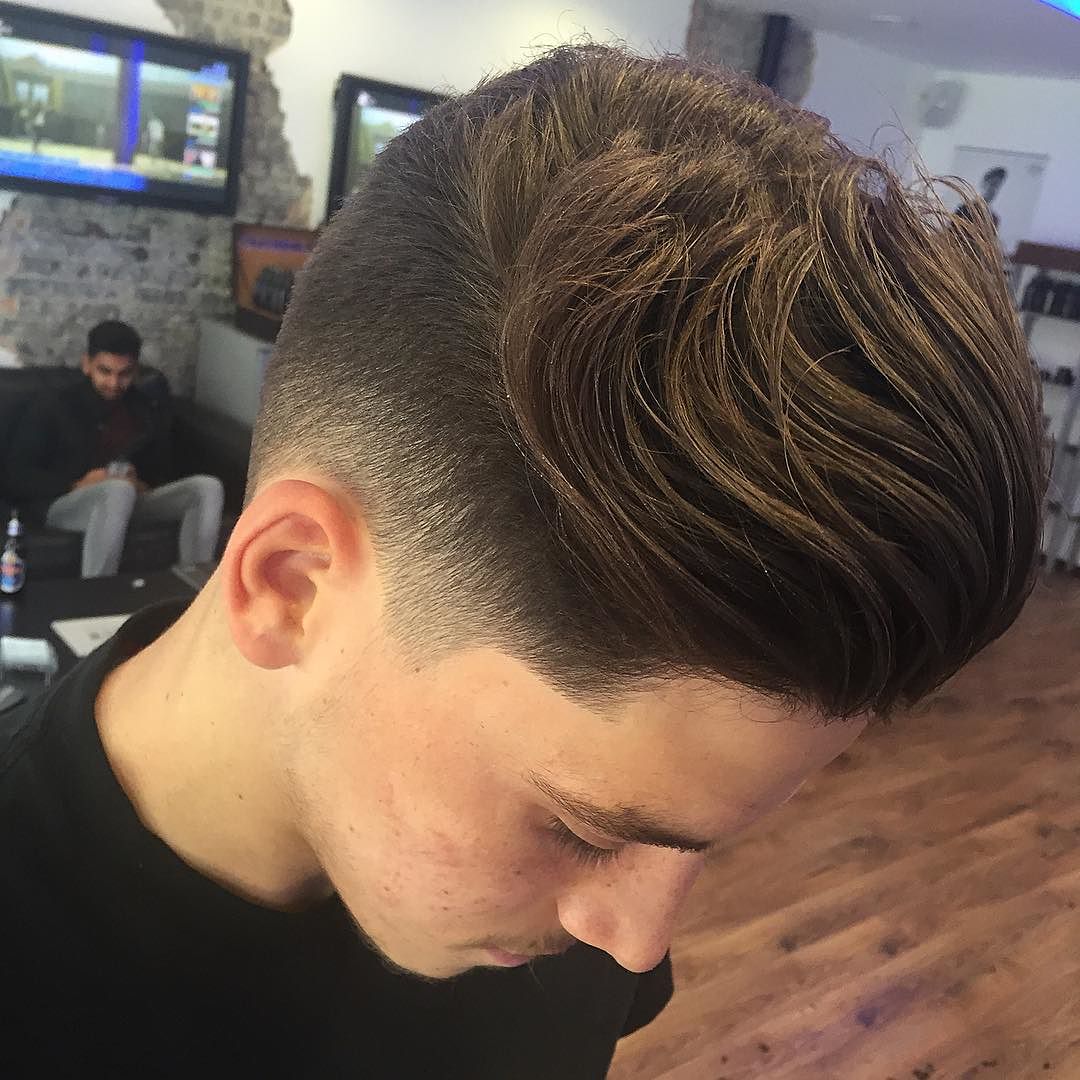 21. Thick Spikes + Edge Up + High Bald Fade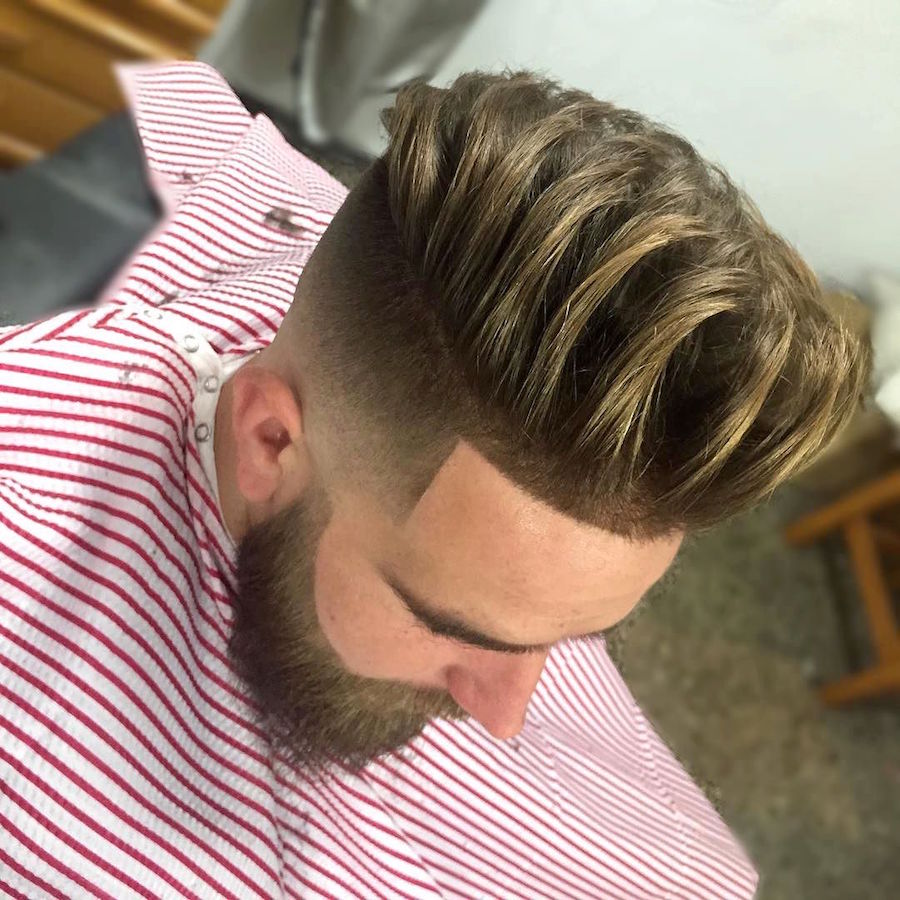 22. Platinum Frohawk + Skin Burst Fade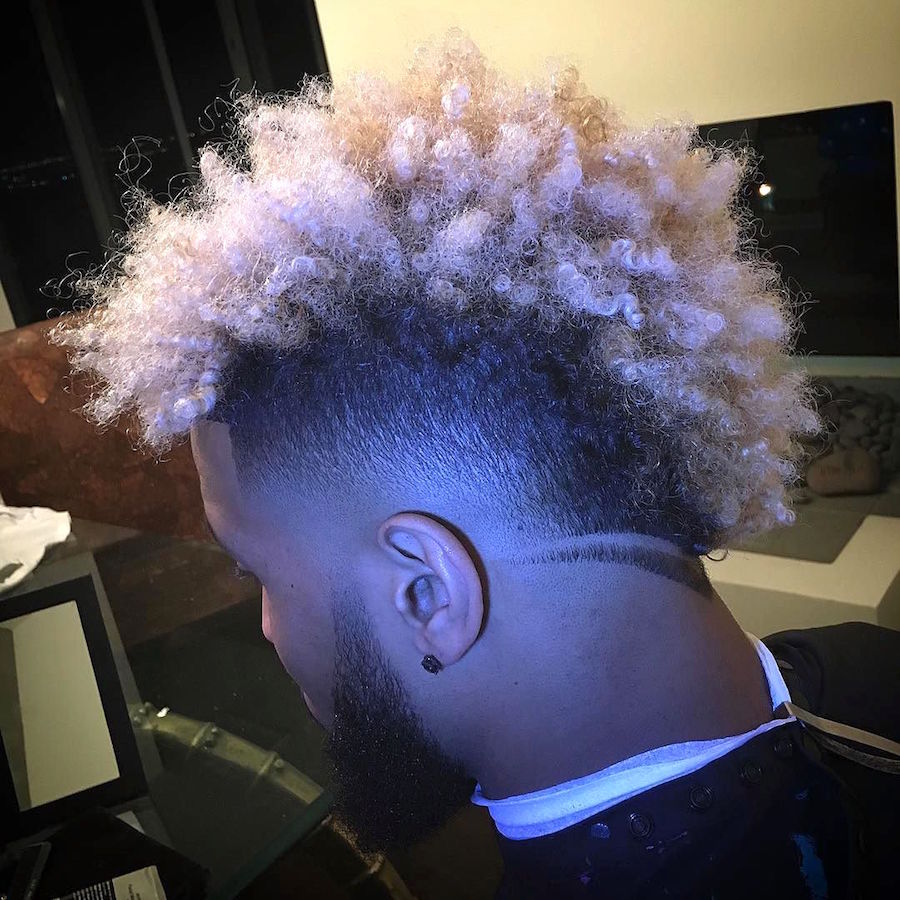 23. Wavy Pompadour + High Bald Fade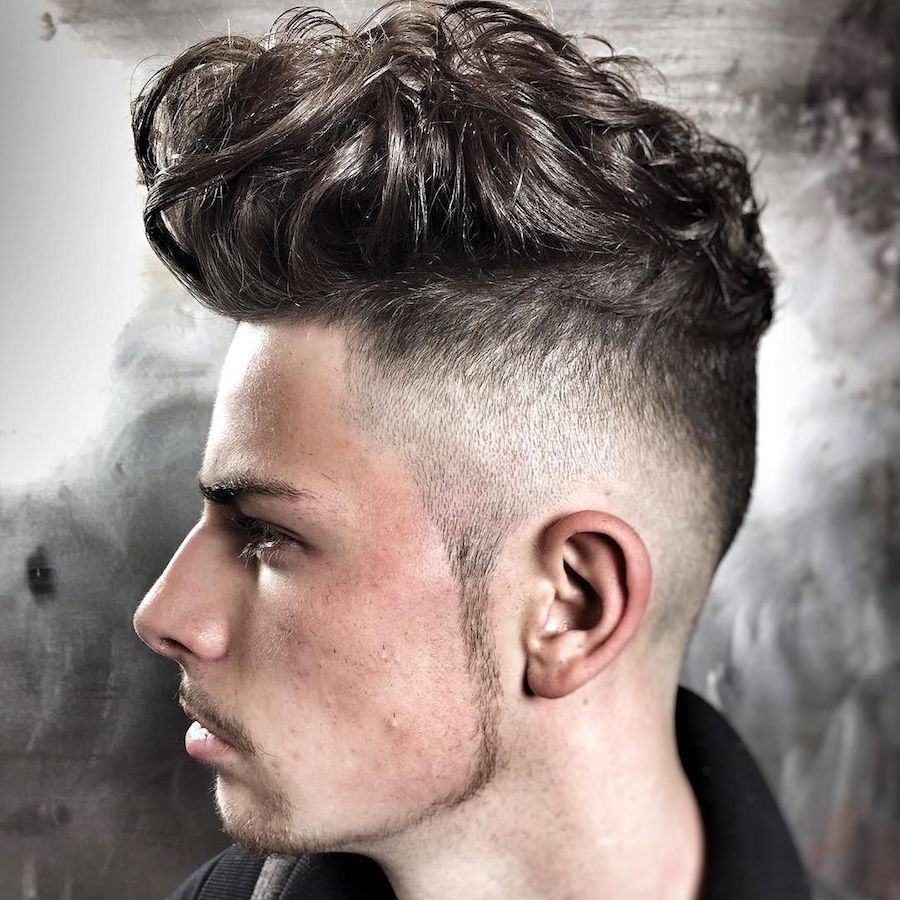 24. Side Fringe Hairstyle + Hi-Lo Fade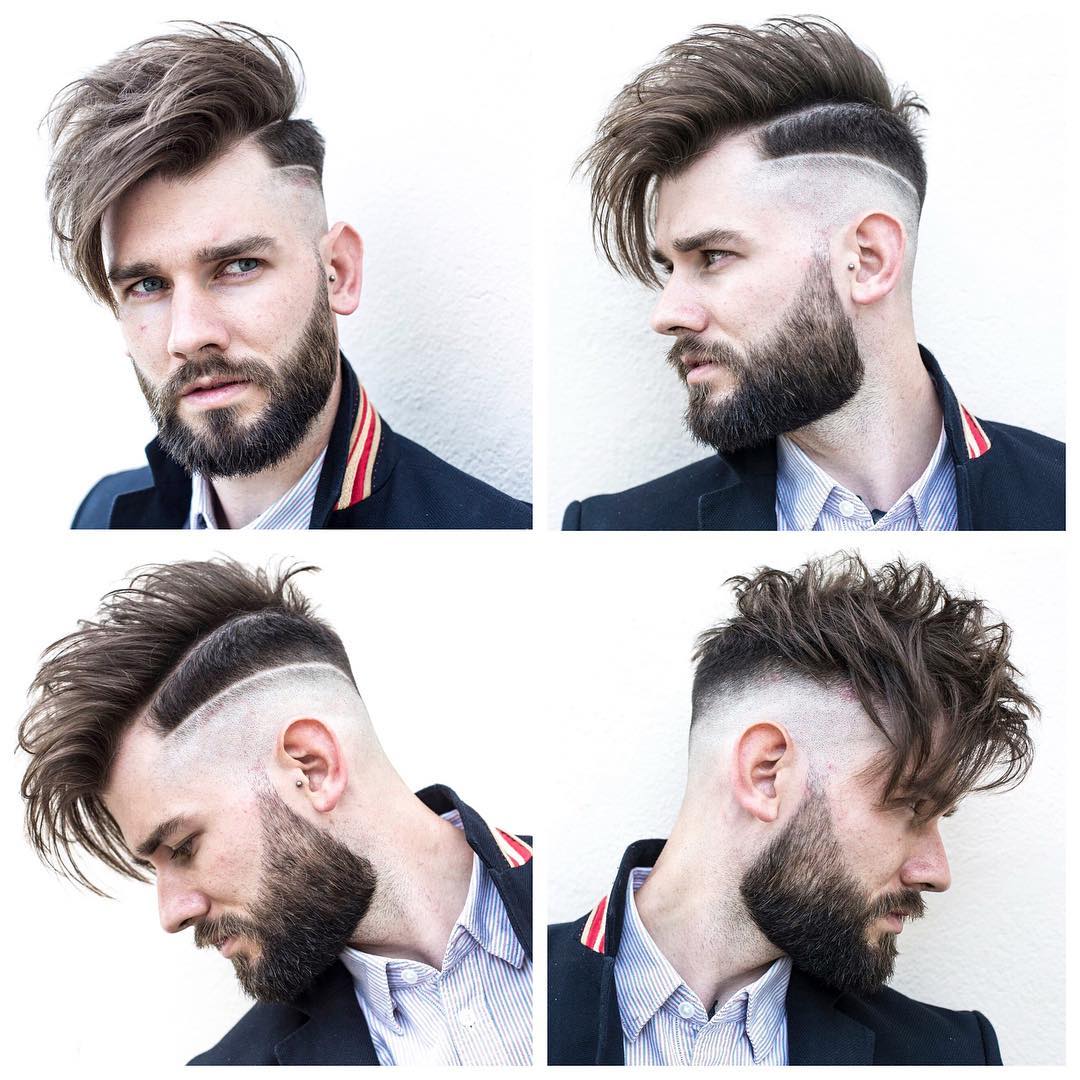 25. Undercut Hairstyle + Natural Texture and Flow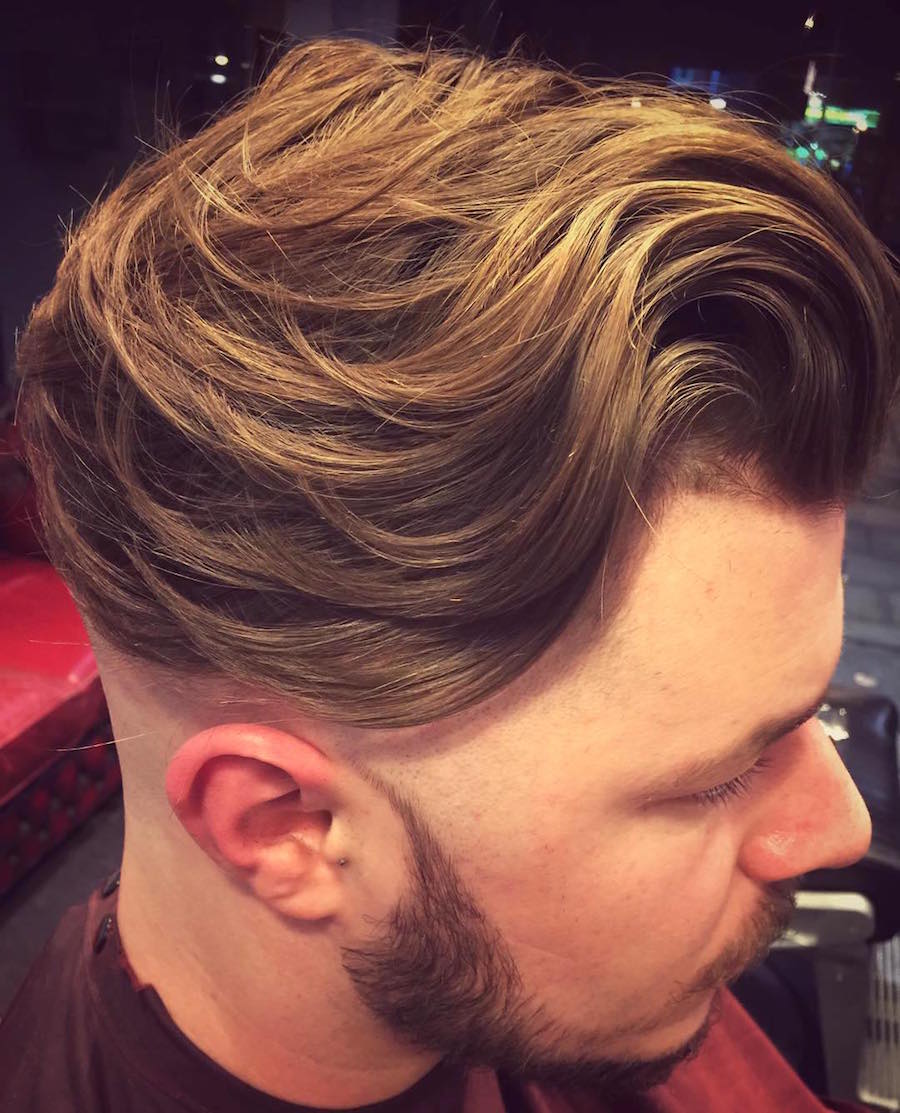 26. Sweep Back + Loose Fringe + High Fade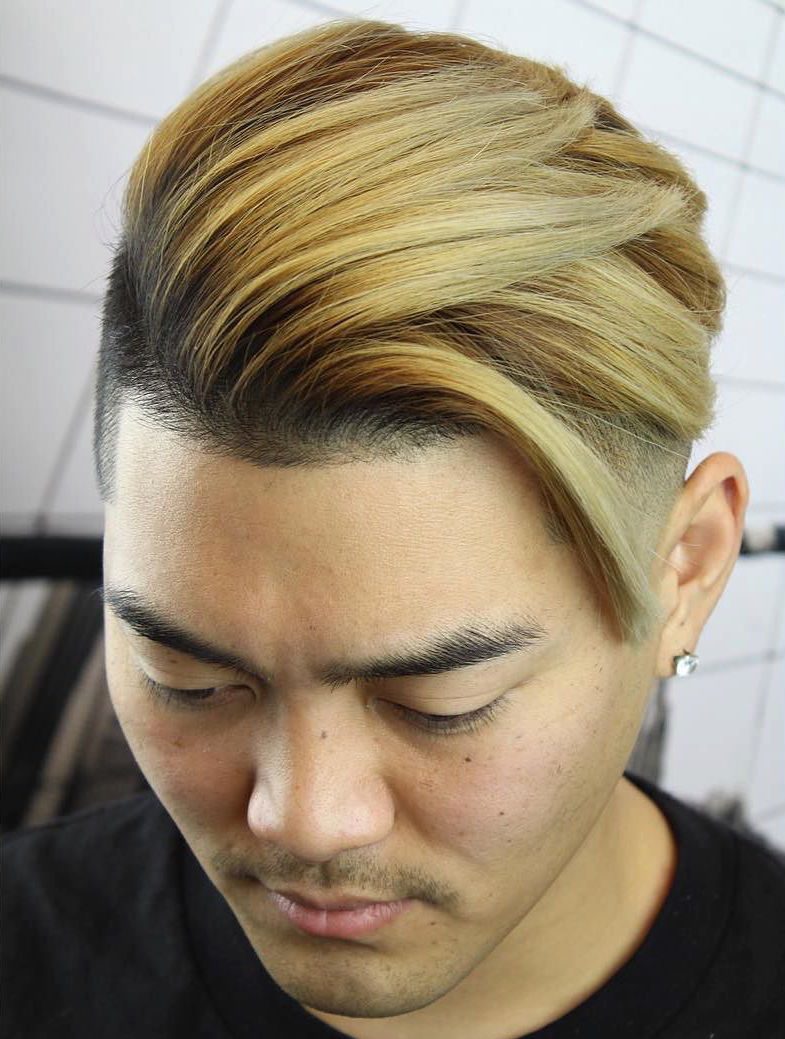 27. Modern Jelly Roll + High Fade + Hair Design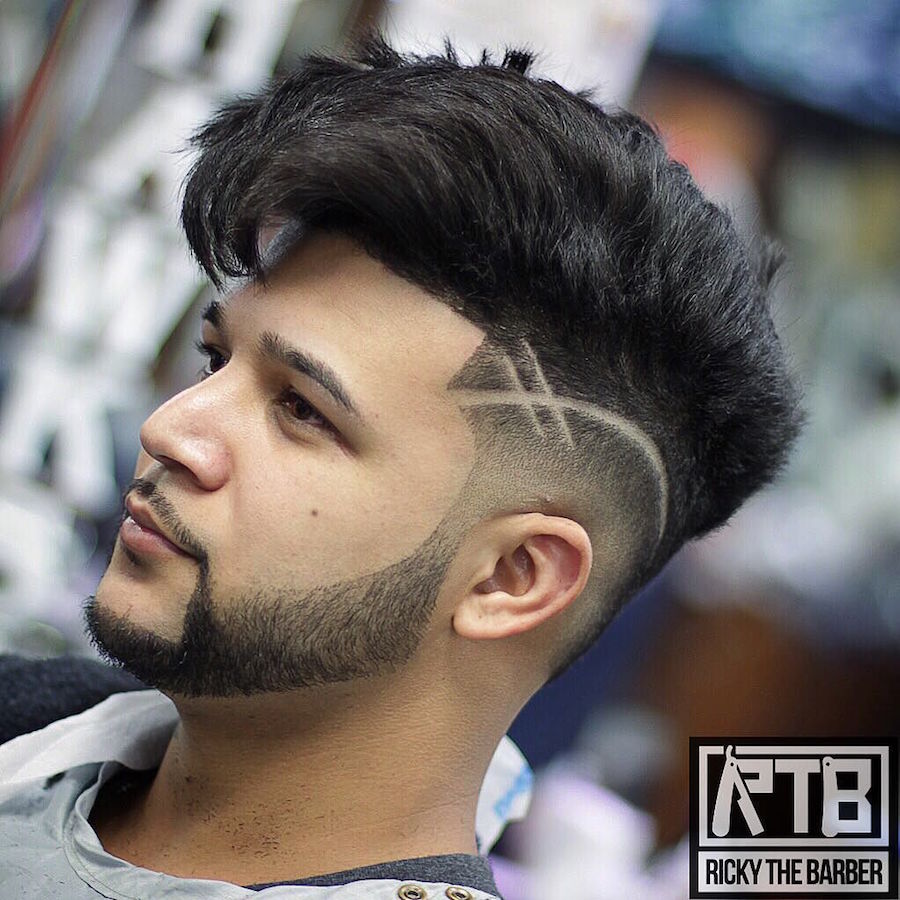 28. Sweep Back Styled with Tousled Texture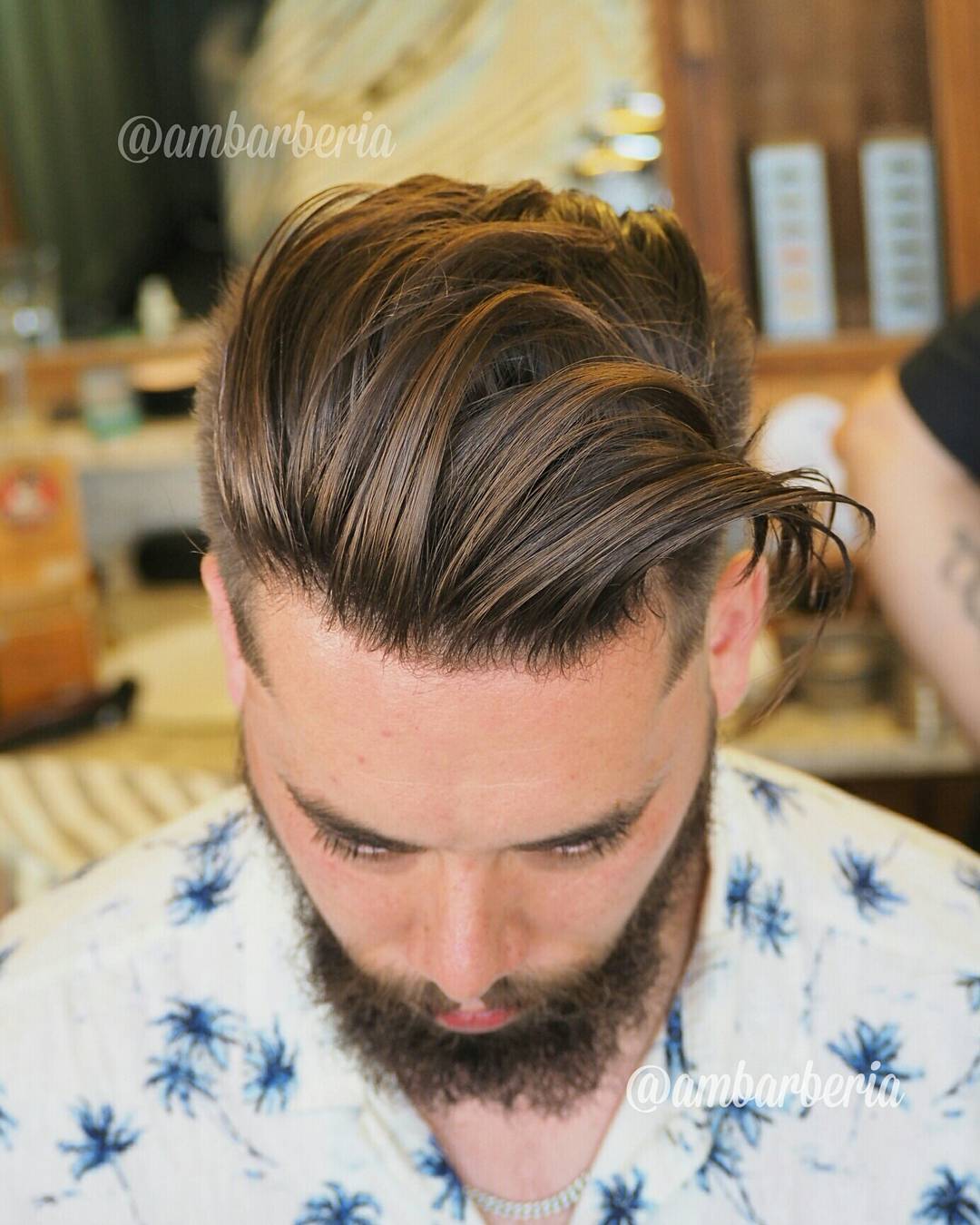 29. Side Part Hairstyle with Defined Texture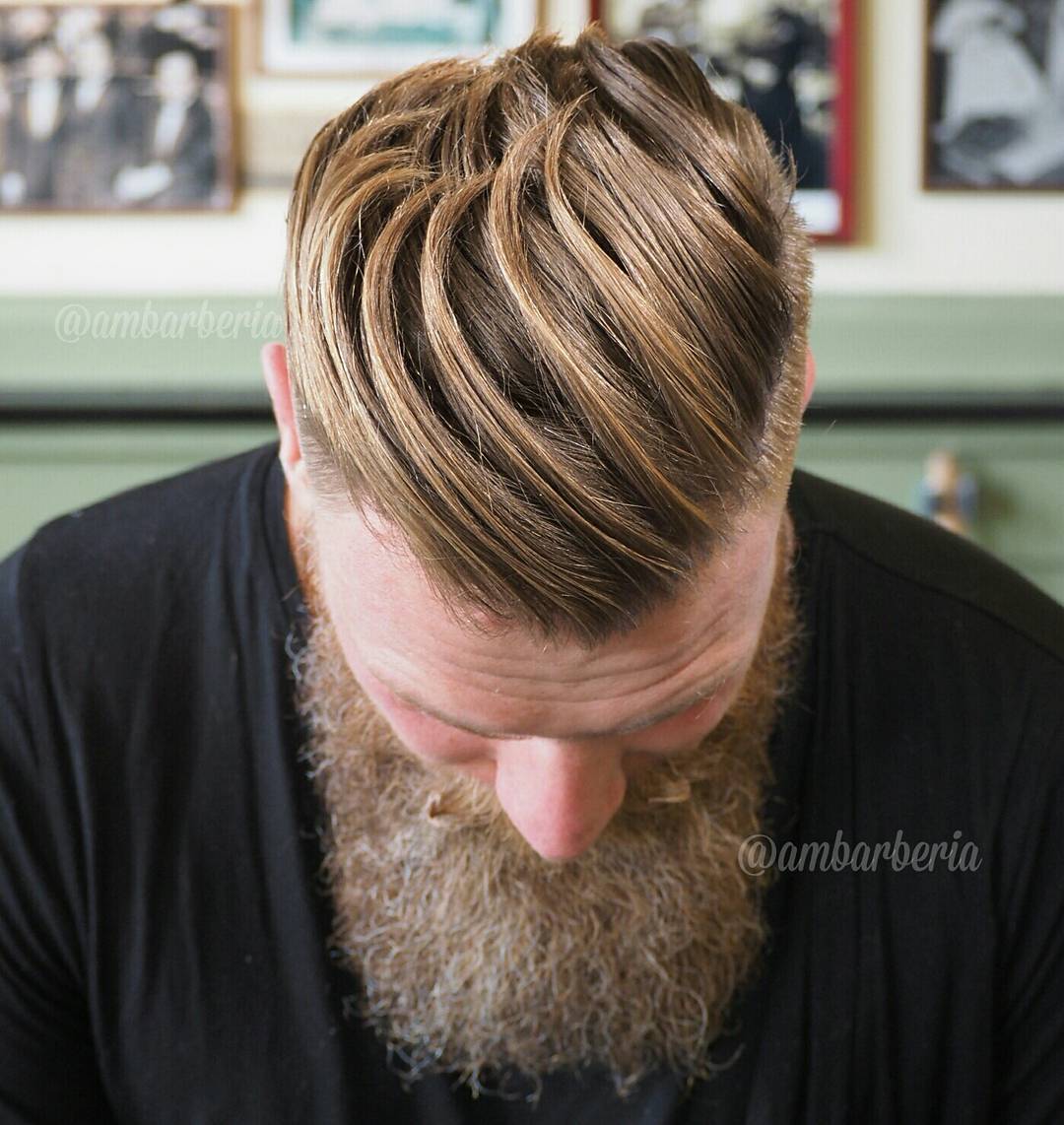 30. Messy Undercut Hairstyle for Long Wavy Hair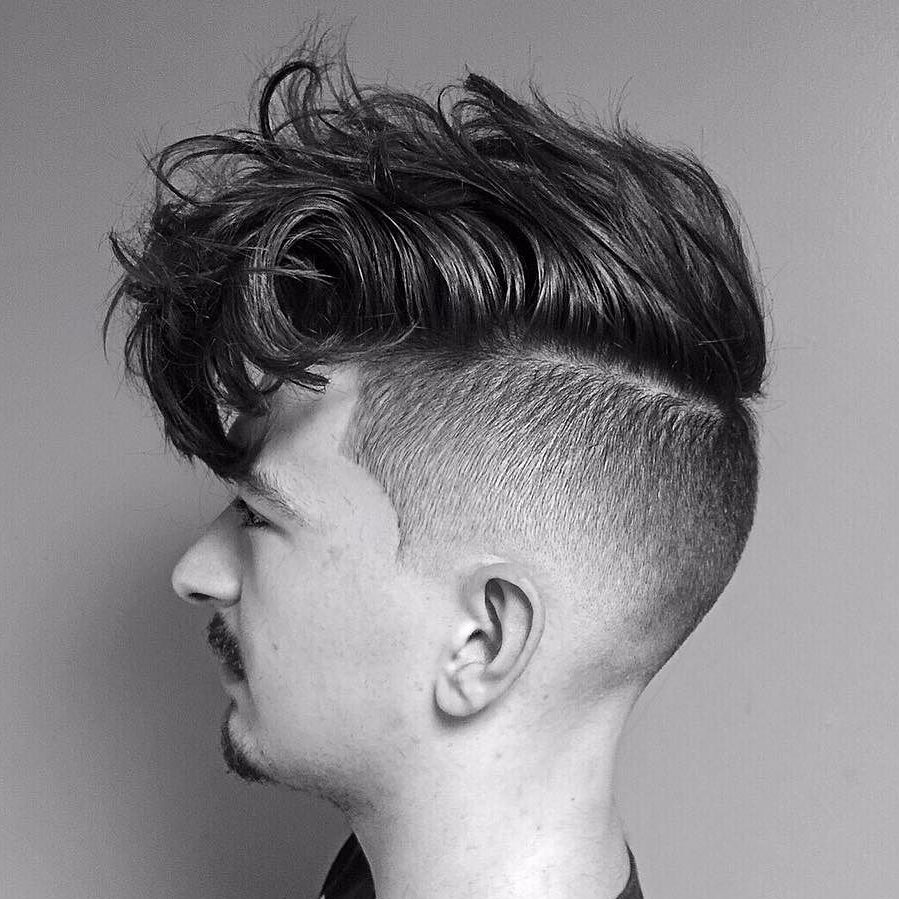 31. High Fade Pomp with Beard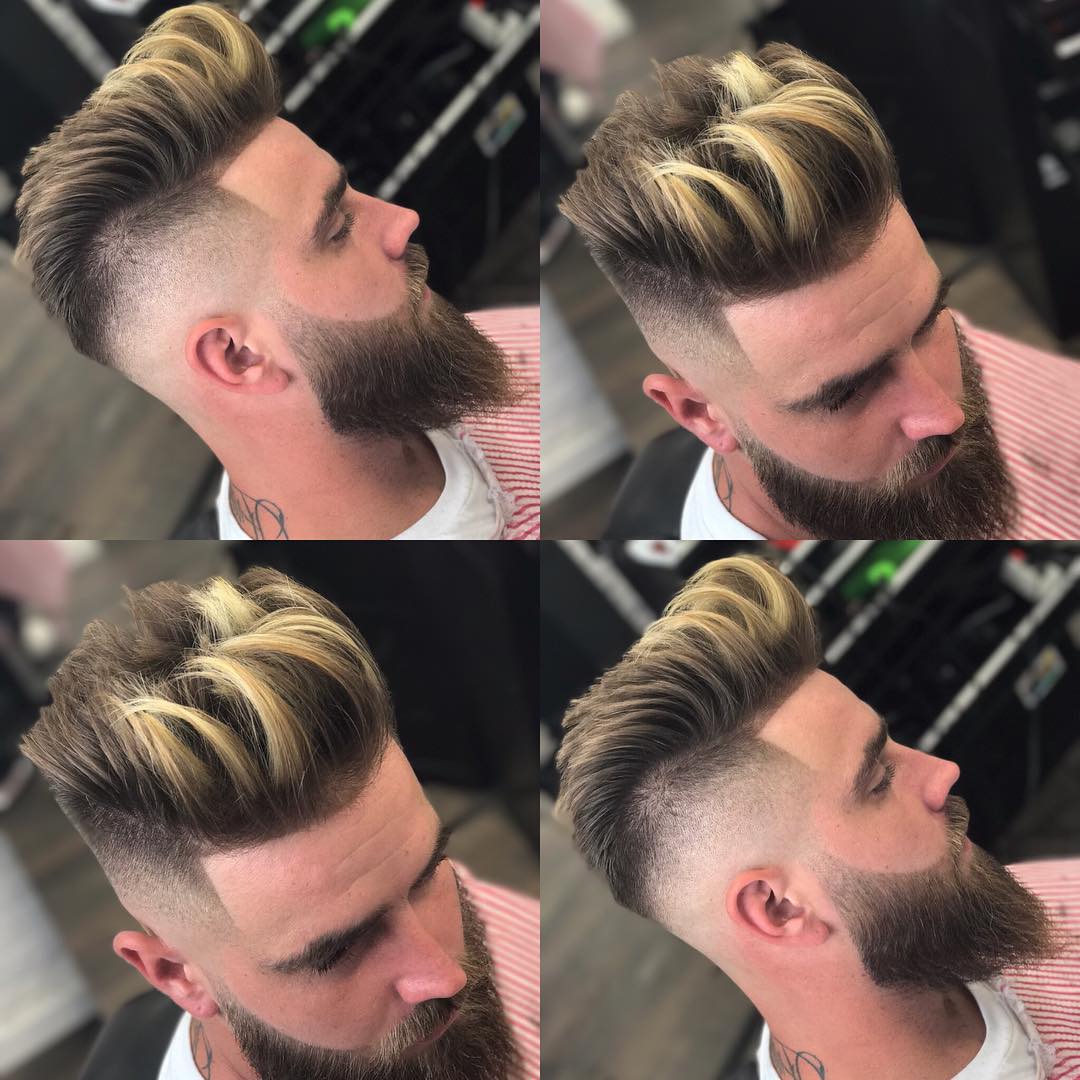 32. Long Pomp with Texture + Undercut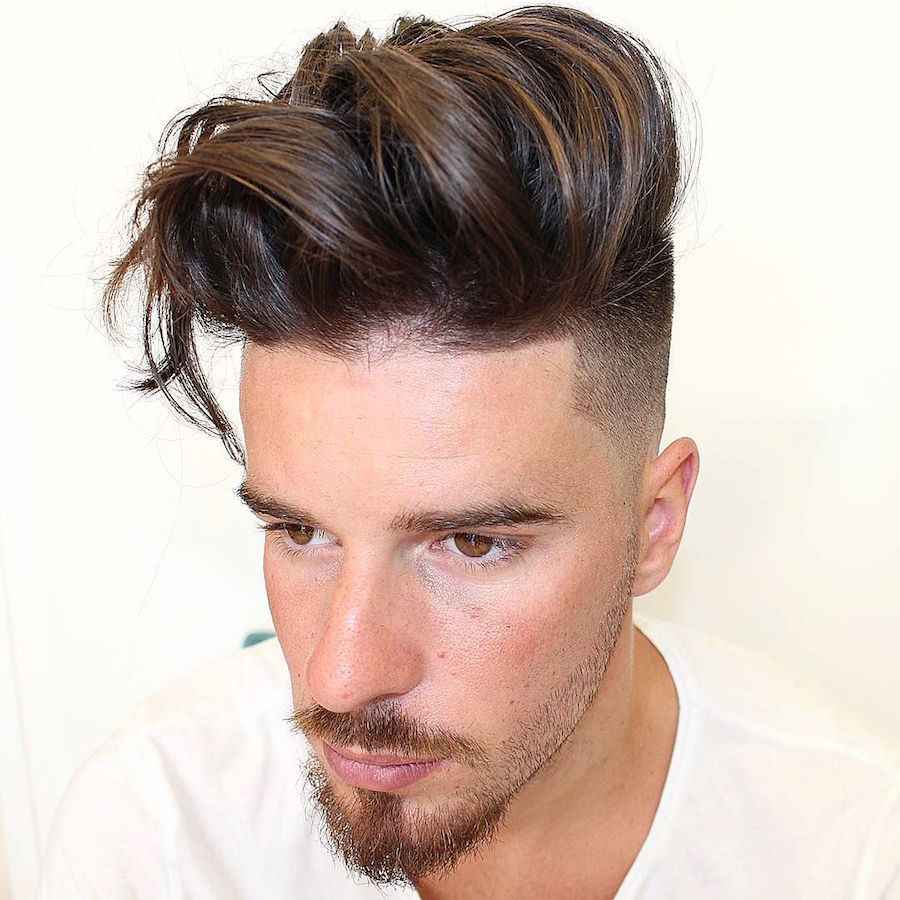 33. High Top Fade with Curls + Surgical Line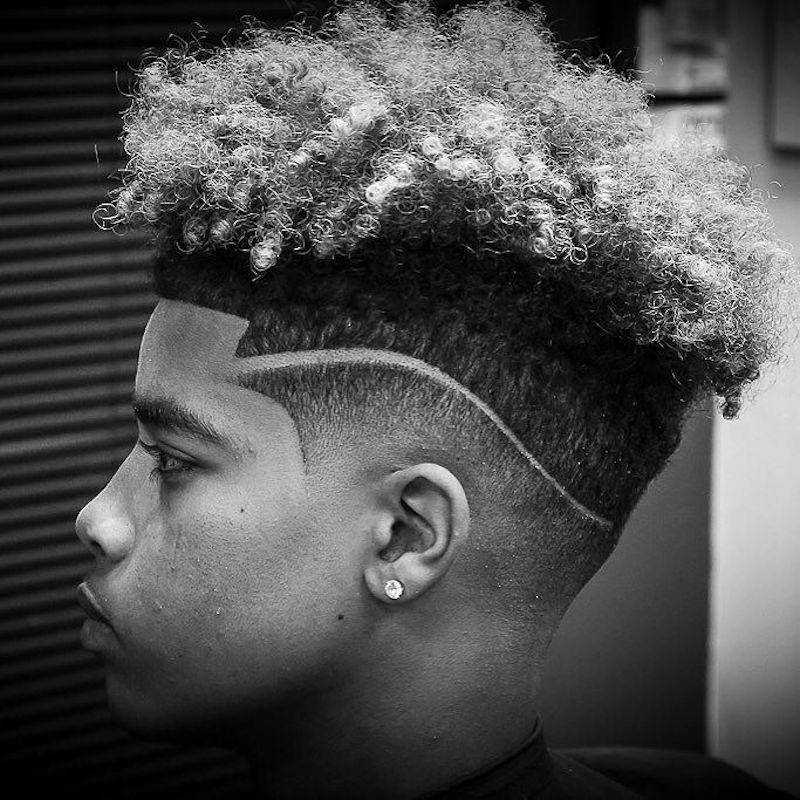 34. High Fade Haircut with Forward Fringe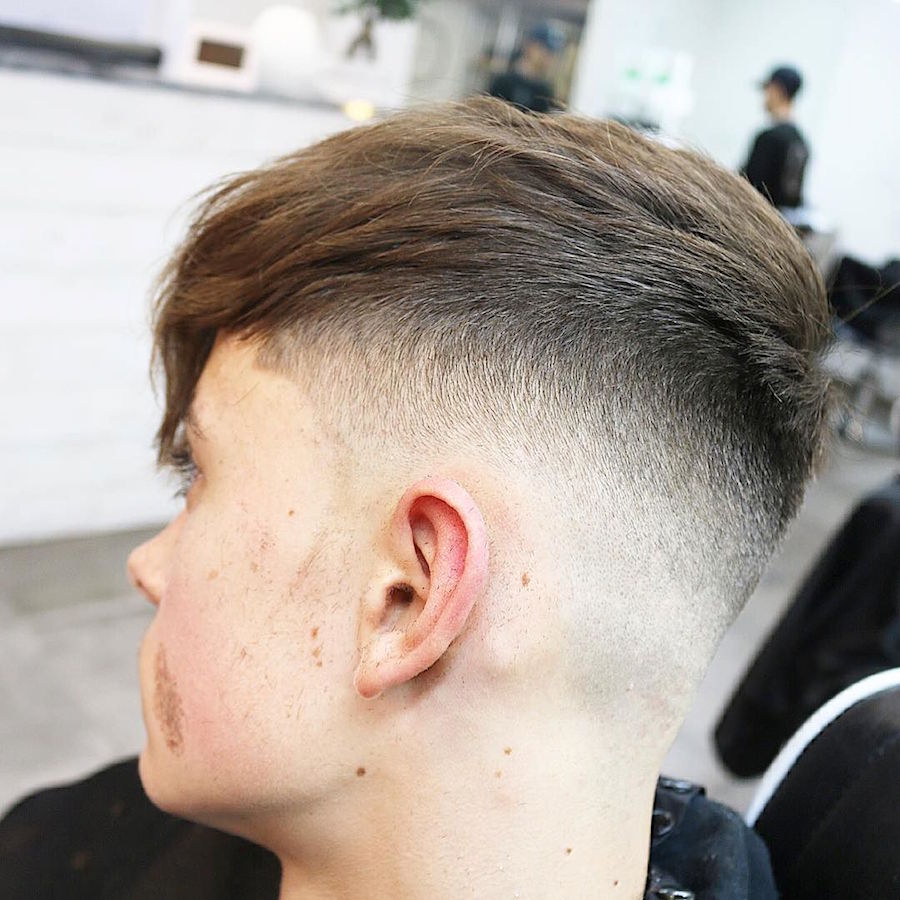 MENSPIRE Male Image & Grooming
35. Long Pomp + Low Fade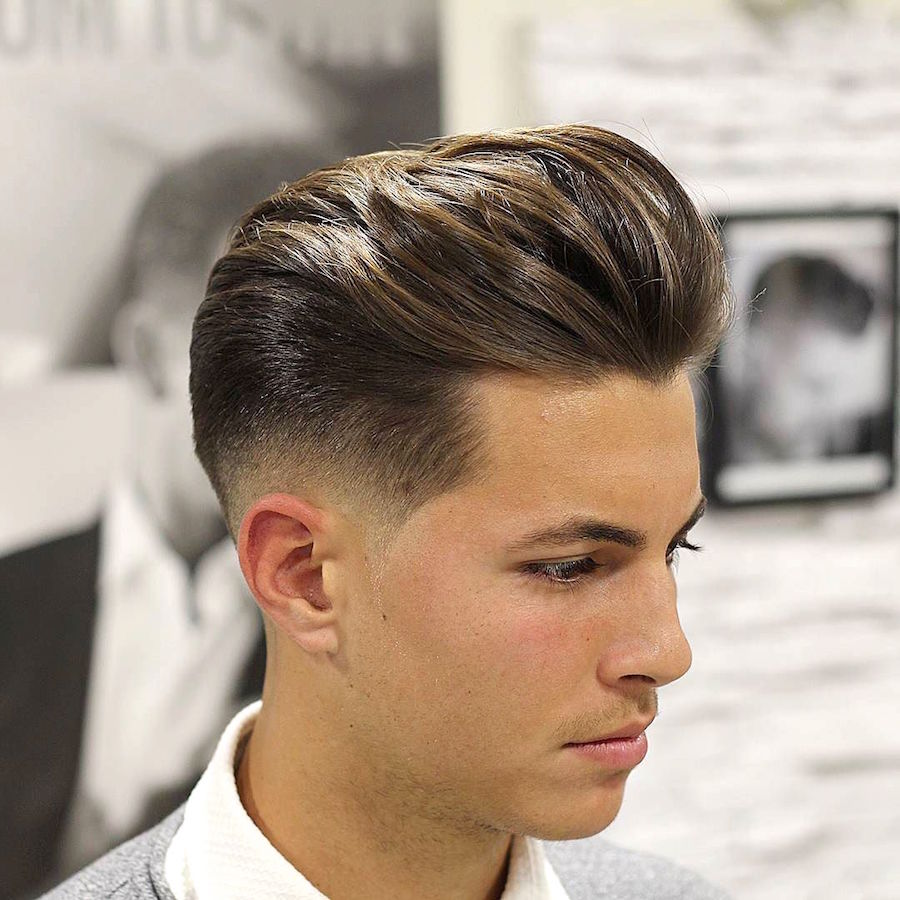 36. Modern Pompadour + High Skin Fade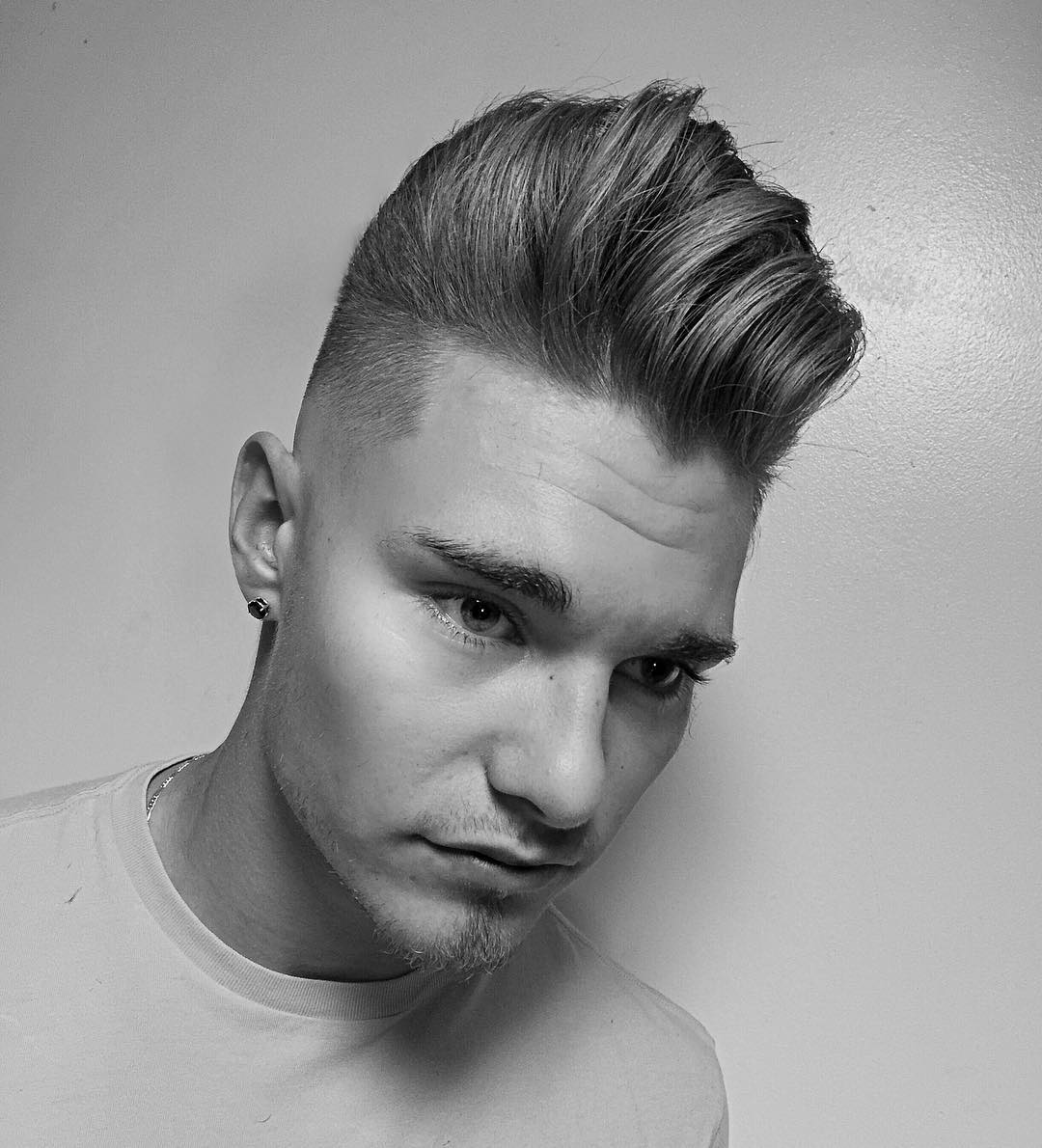 37. Long Undercut Hairstyle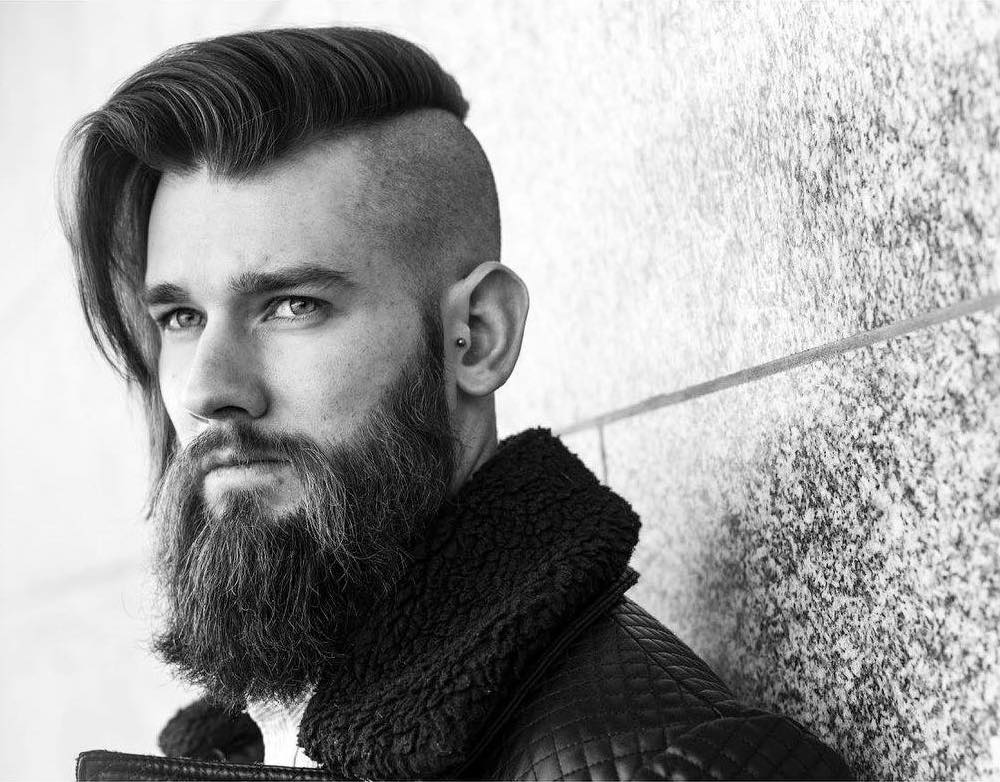 38. Long Textured Crop with Side Fringe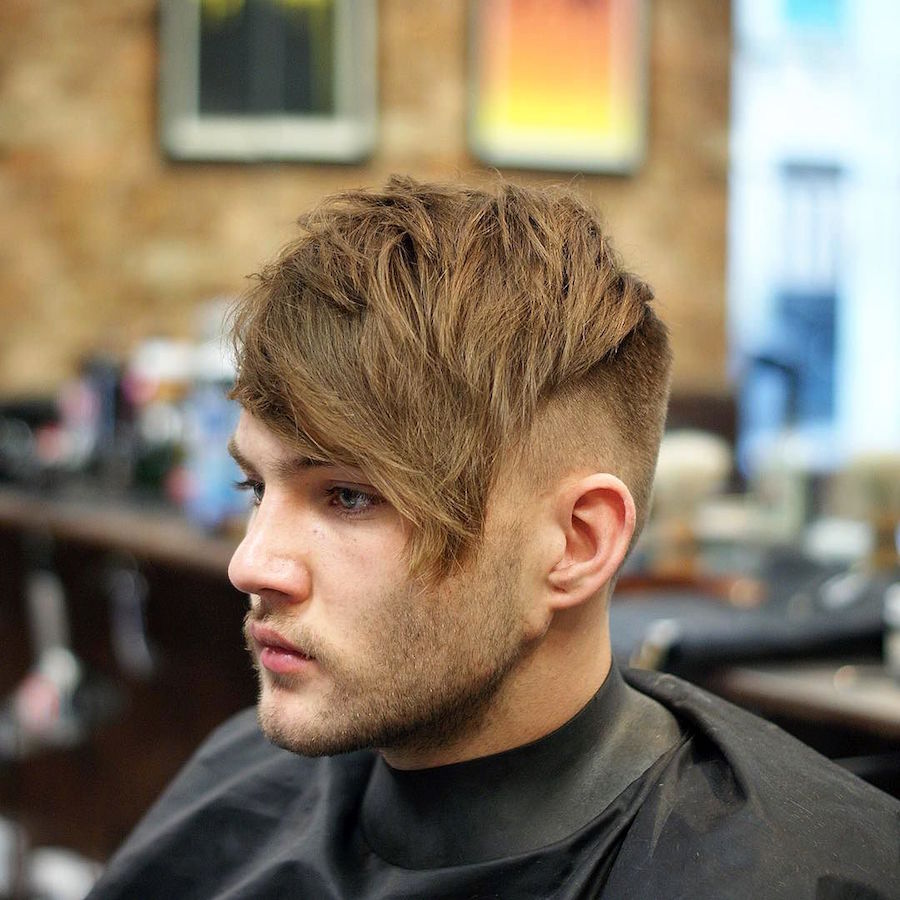 39. Side Part Hairstyle + Low Fade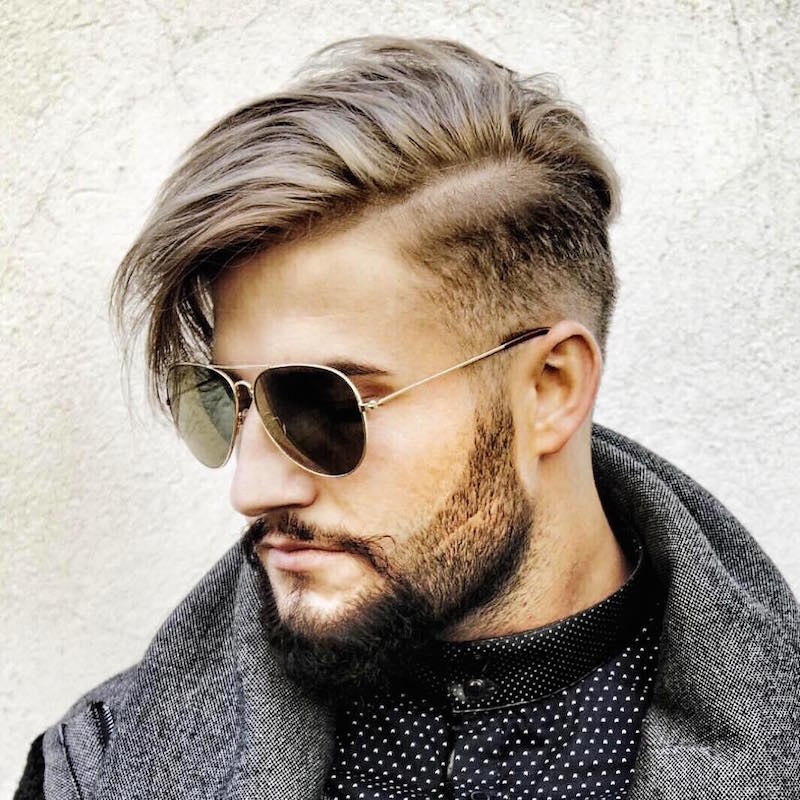 40. Long Slick Back + Matte Finish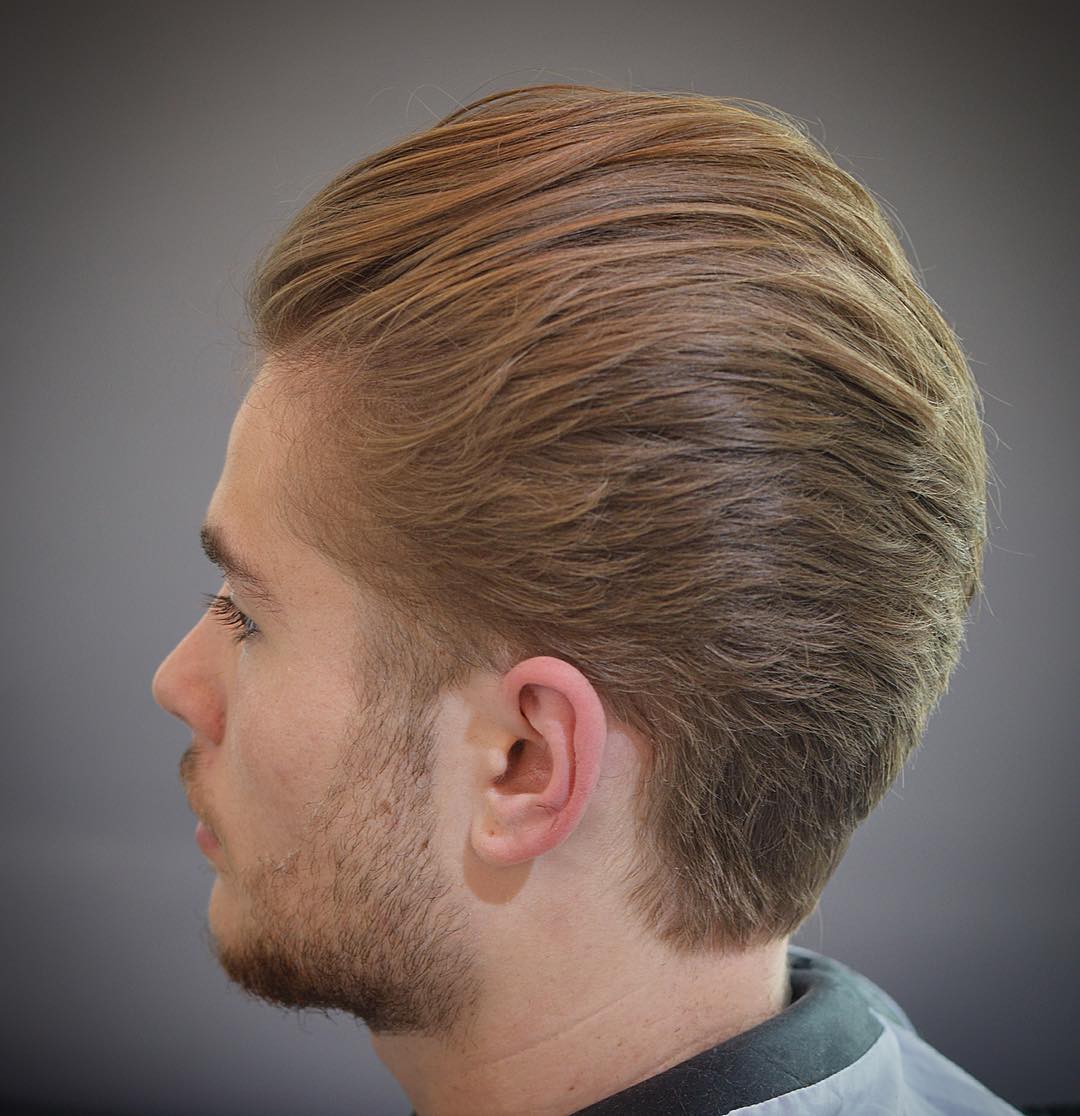 41. Long Textured Pomp with Part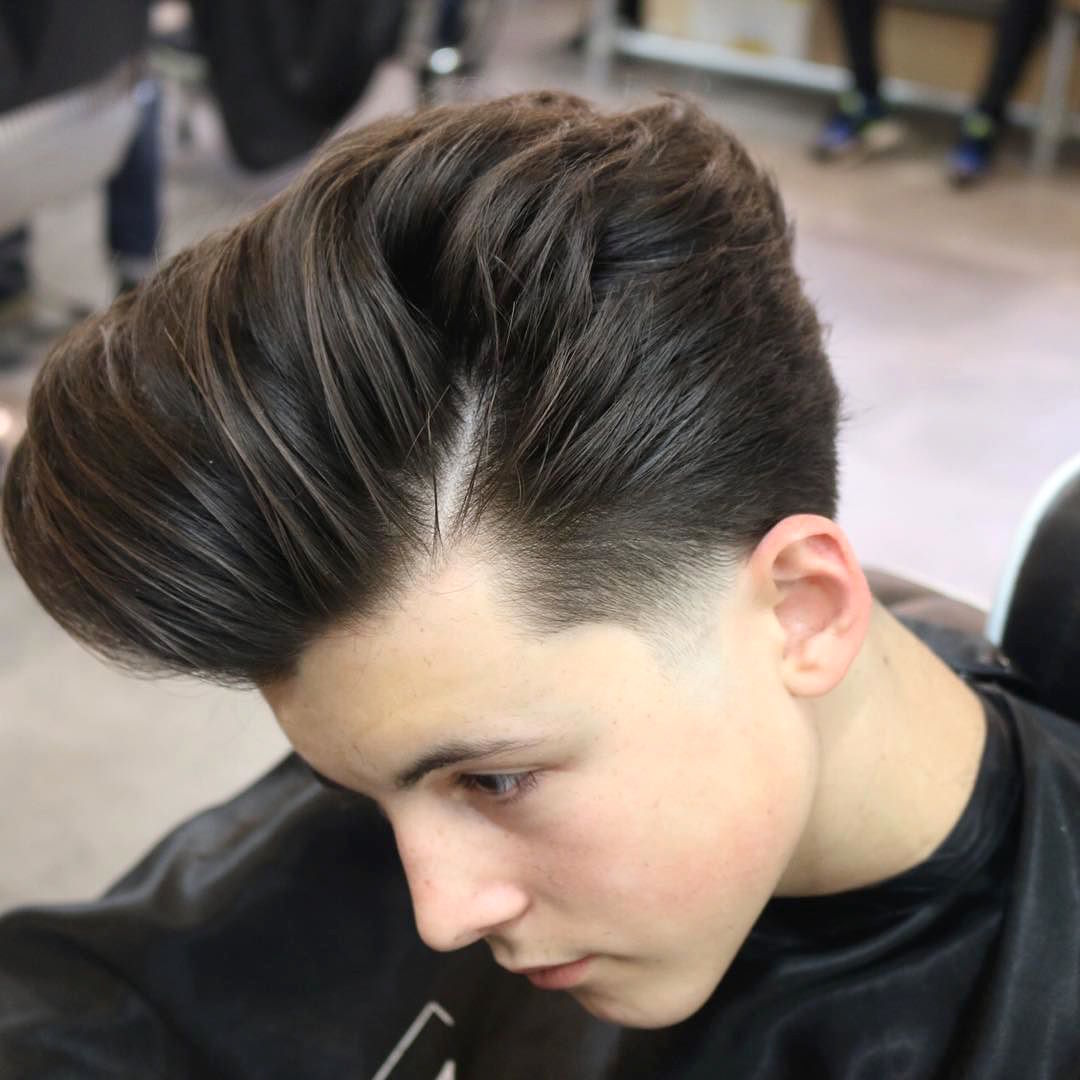 42. Flat Top with Steps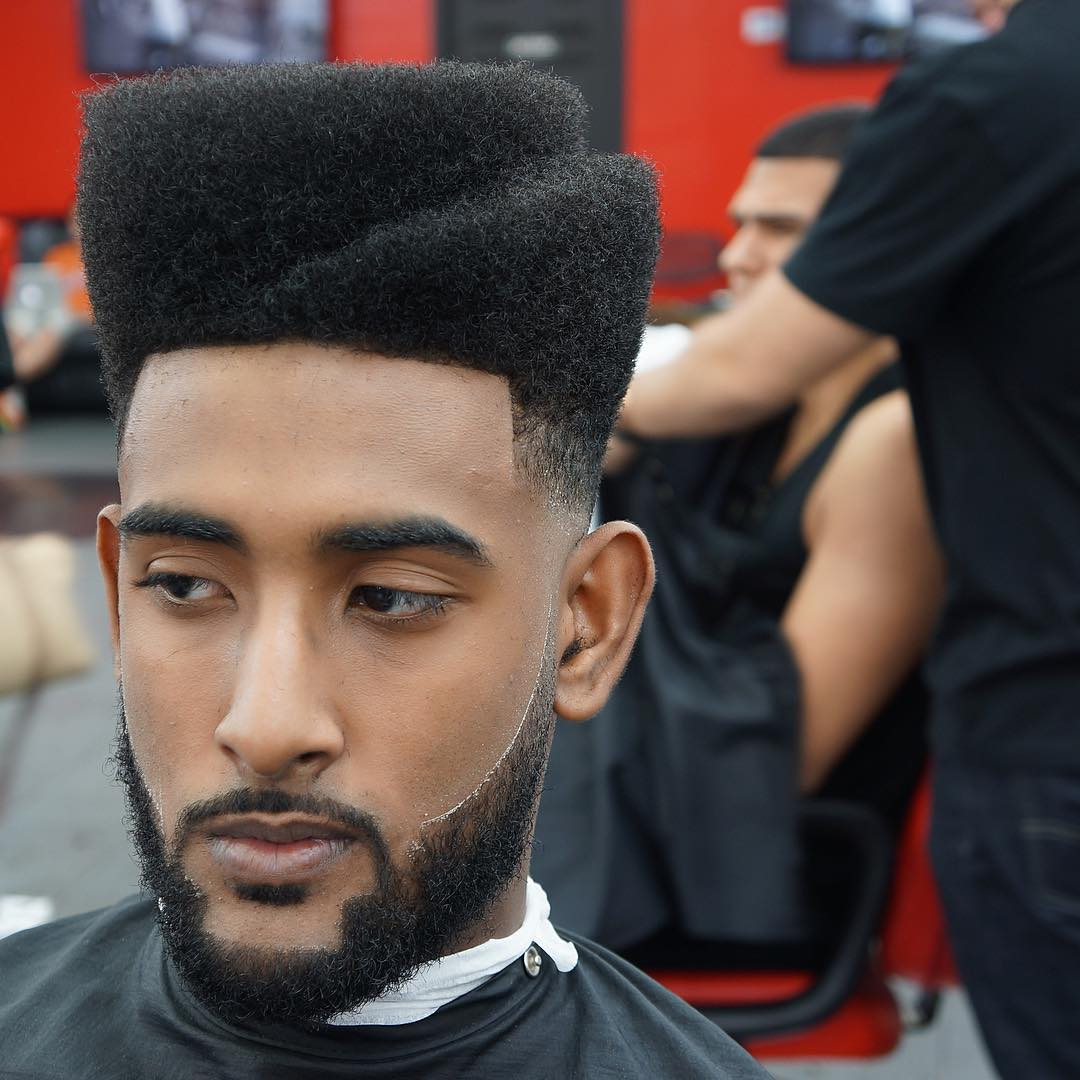 43. Long Textured Bangs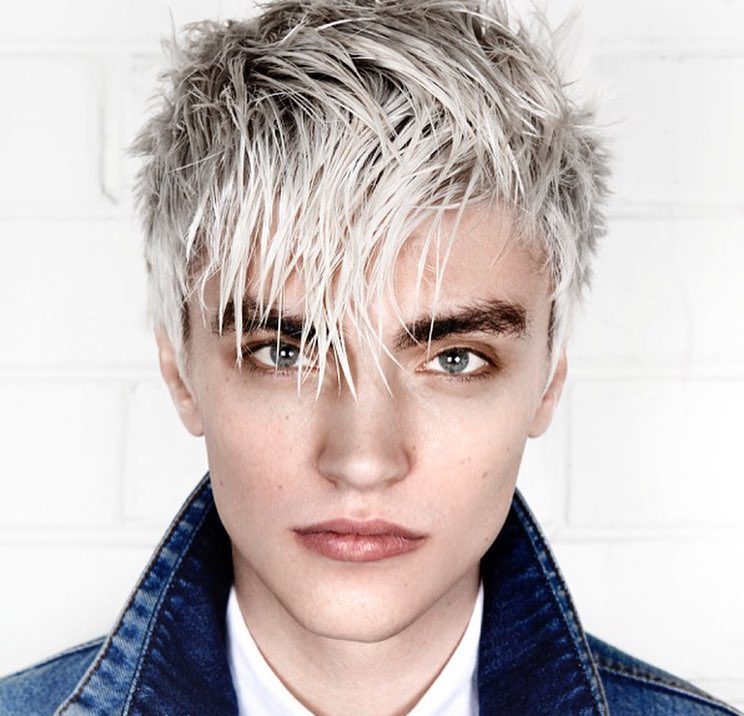 44. Side Part Hair Styles with Texture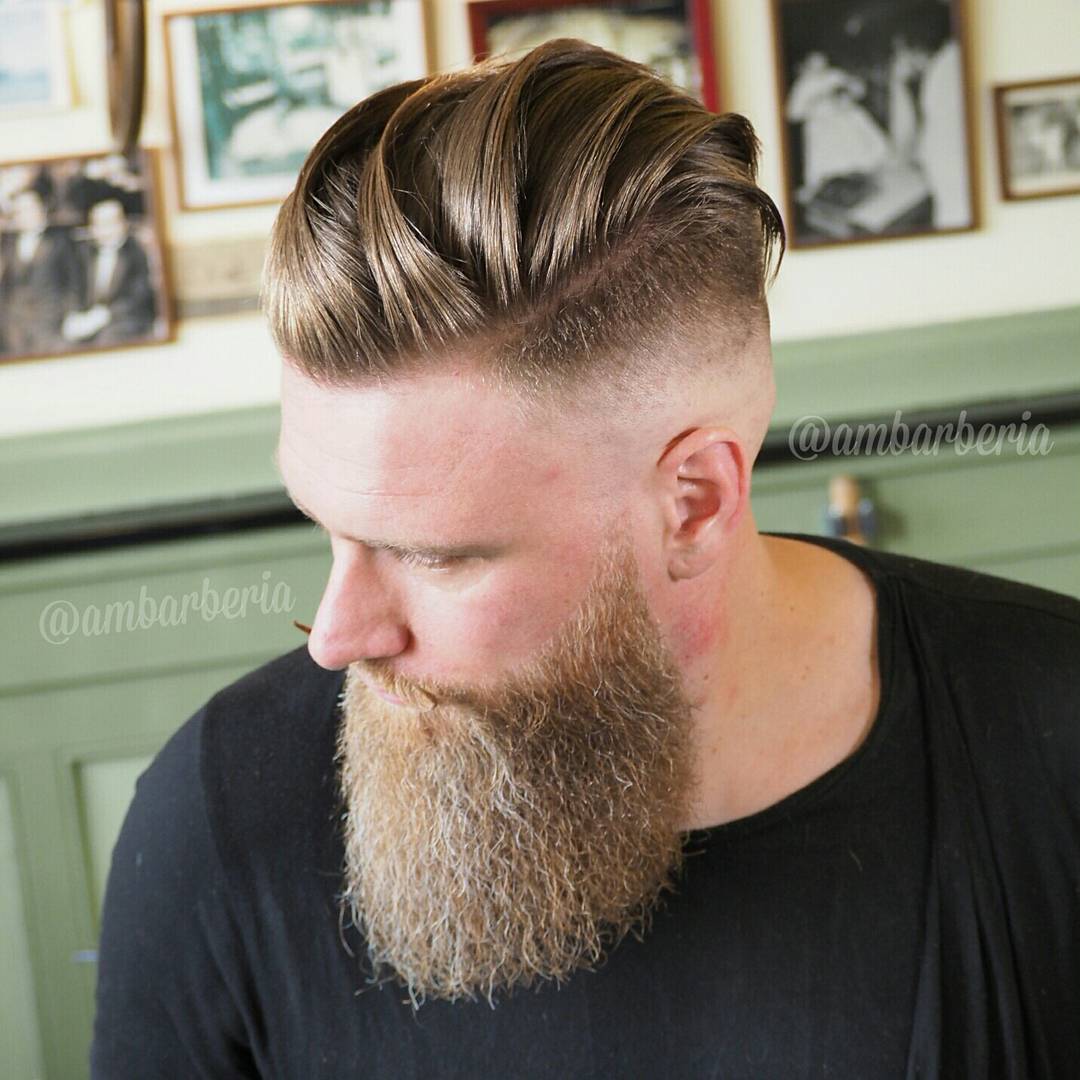 45. Long Slick Back + Mid Bald Fade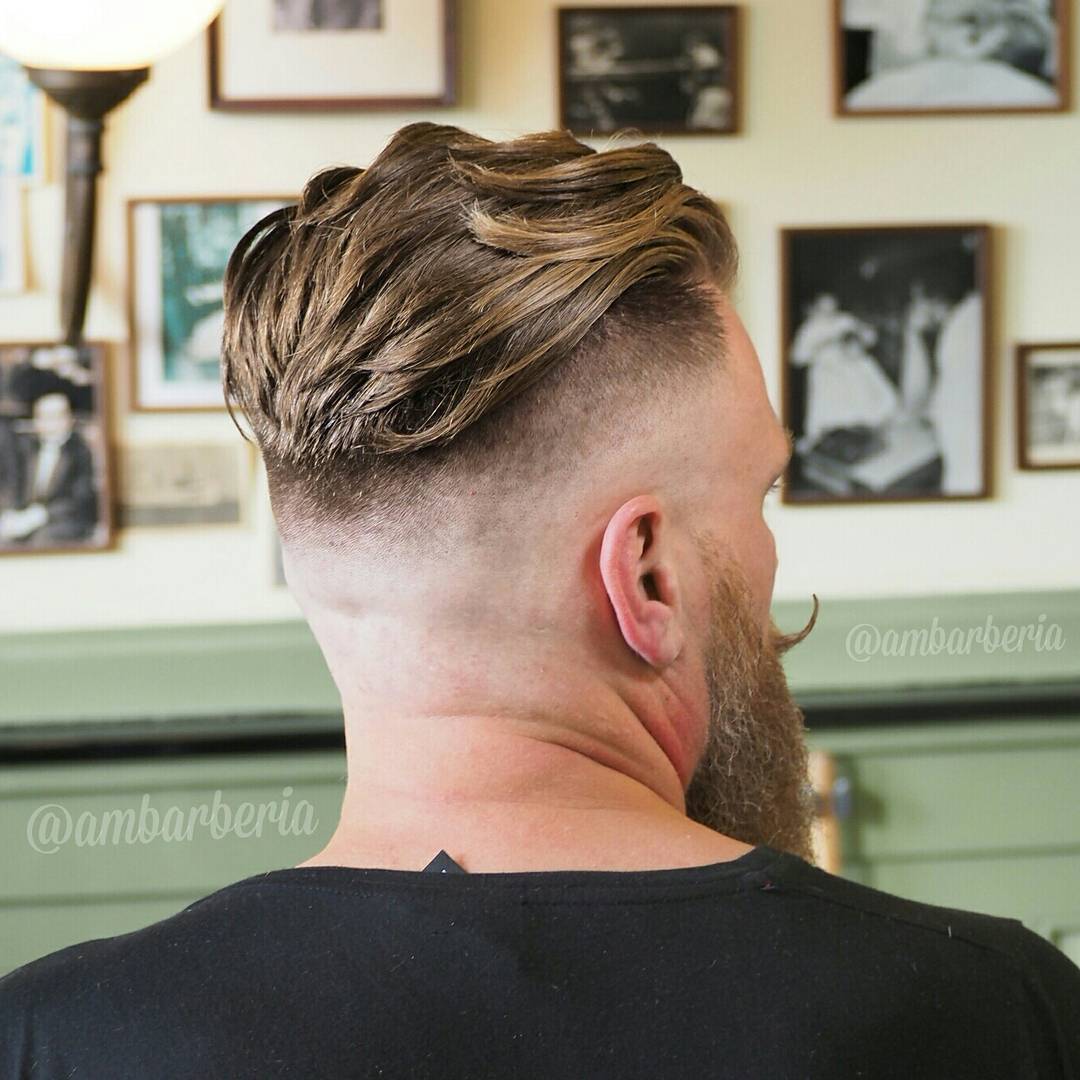 46. Spiky Pomp + Low Fade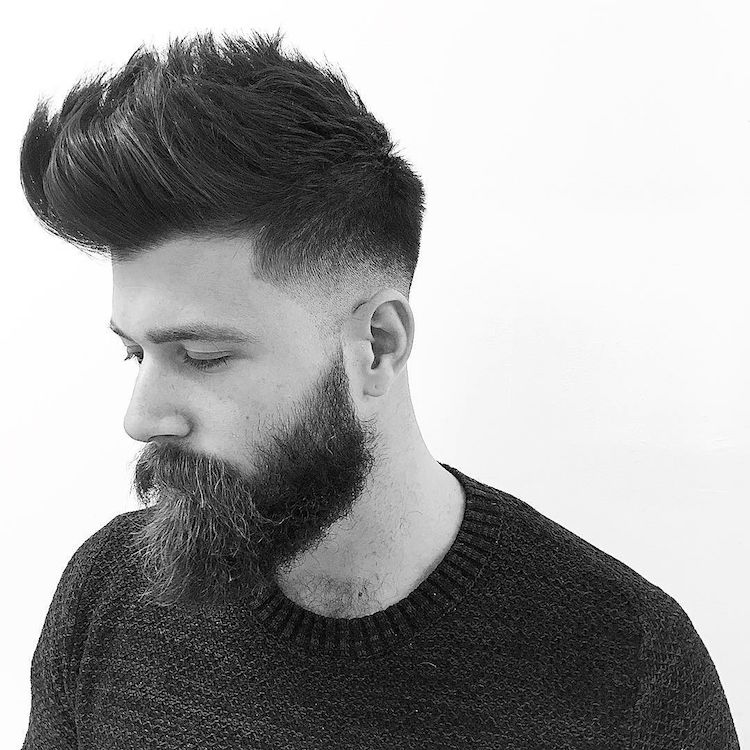 47. Pompadour Fade Hairstyle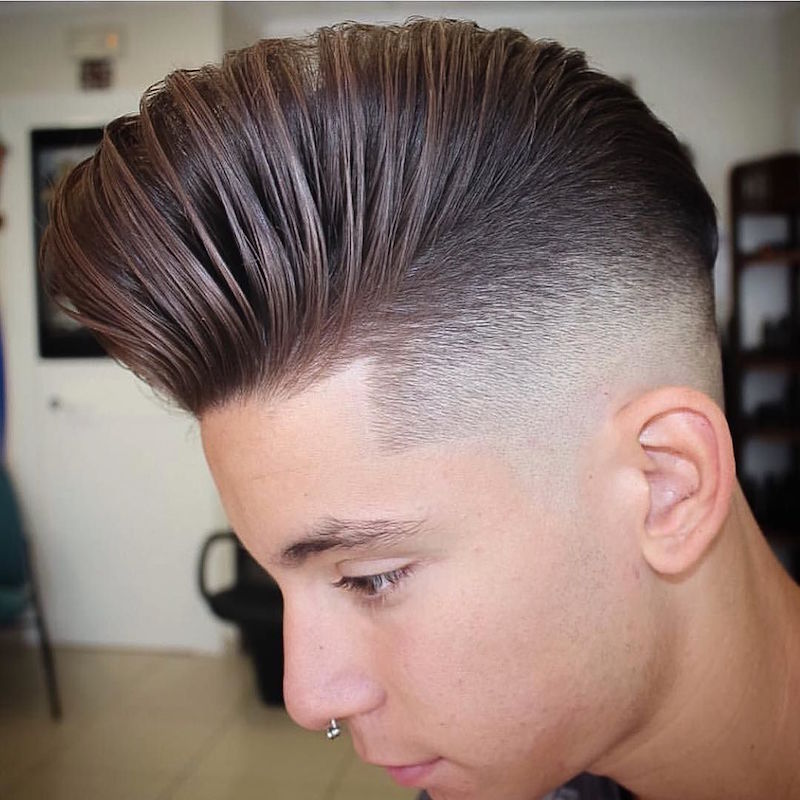 48. Long Blow Back Hairstyle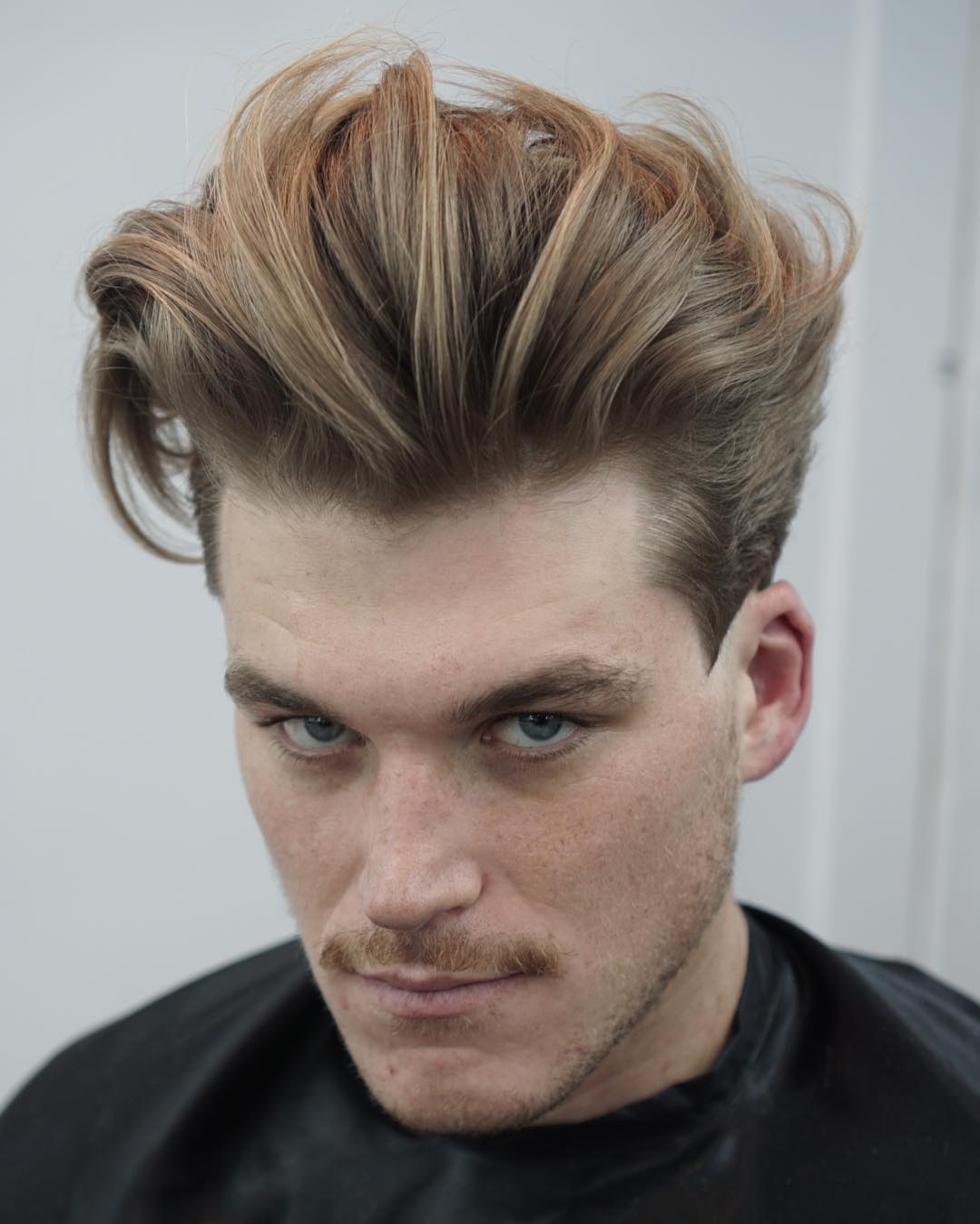 49. Curly High Top Fade + Line Up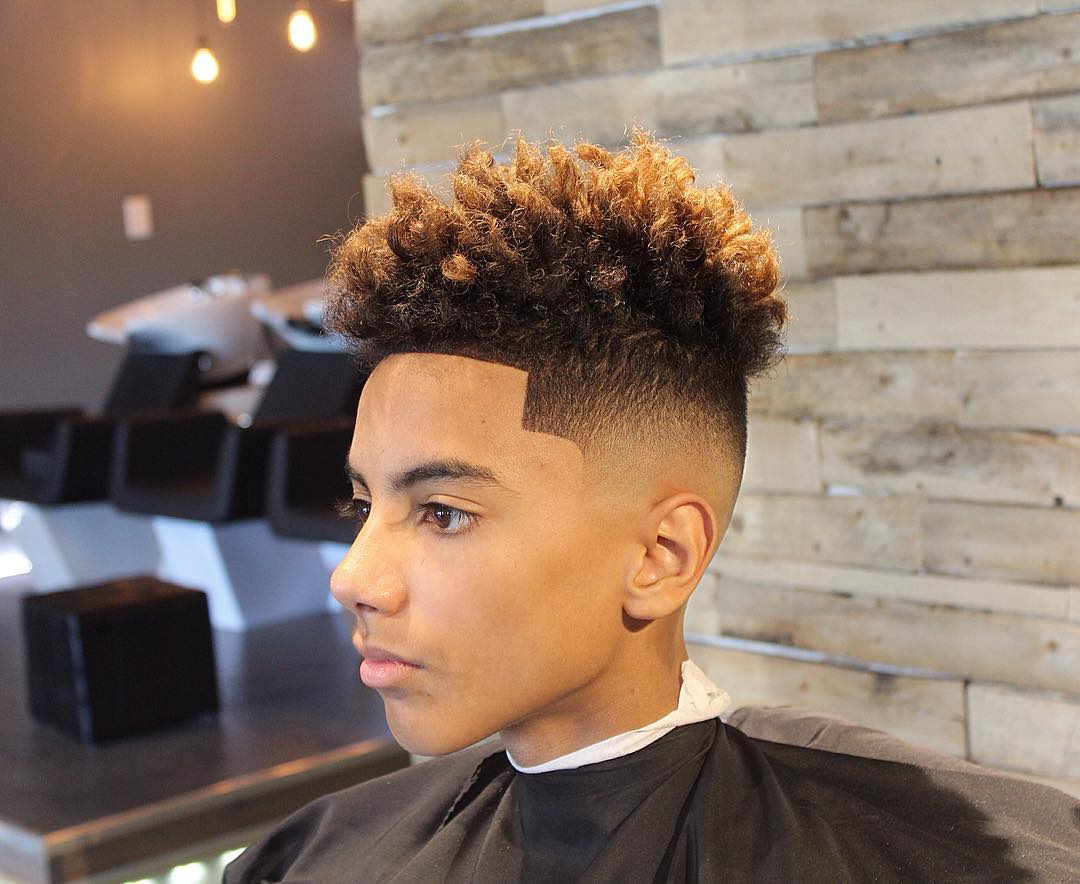 50. Side Part Hairstyles with Waves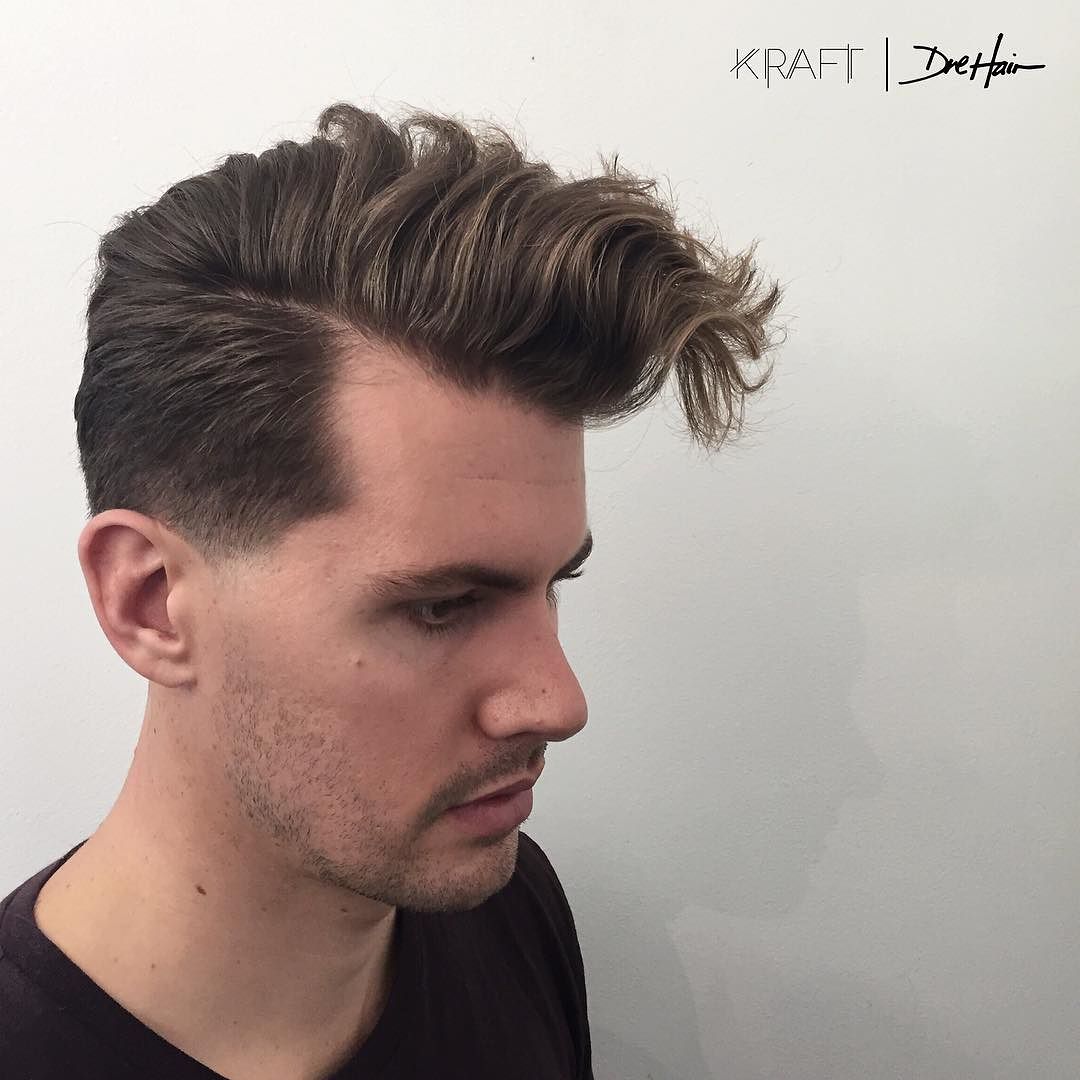 51. Undercut Hairstyle + Side Sweep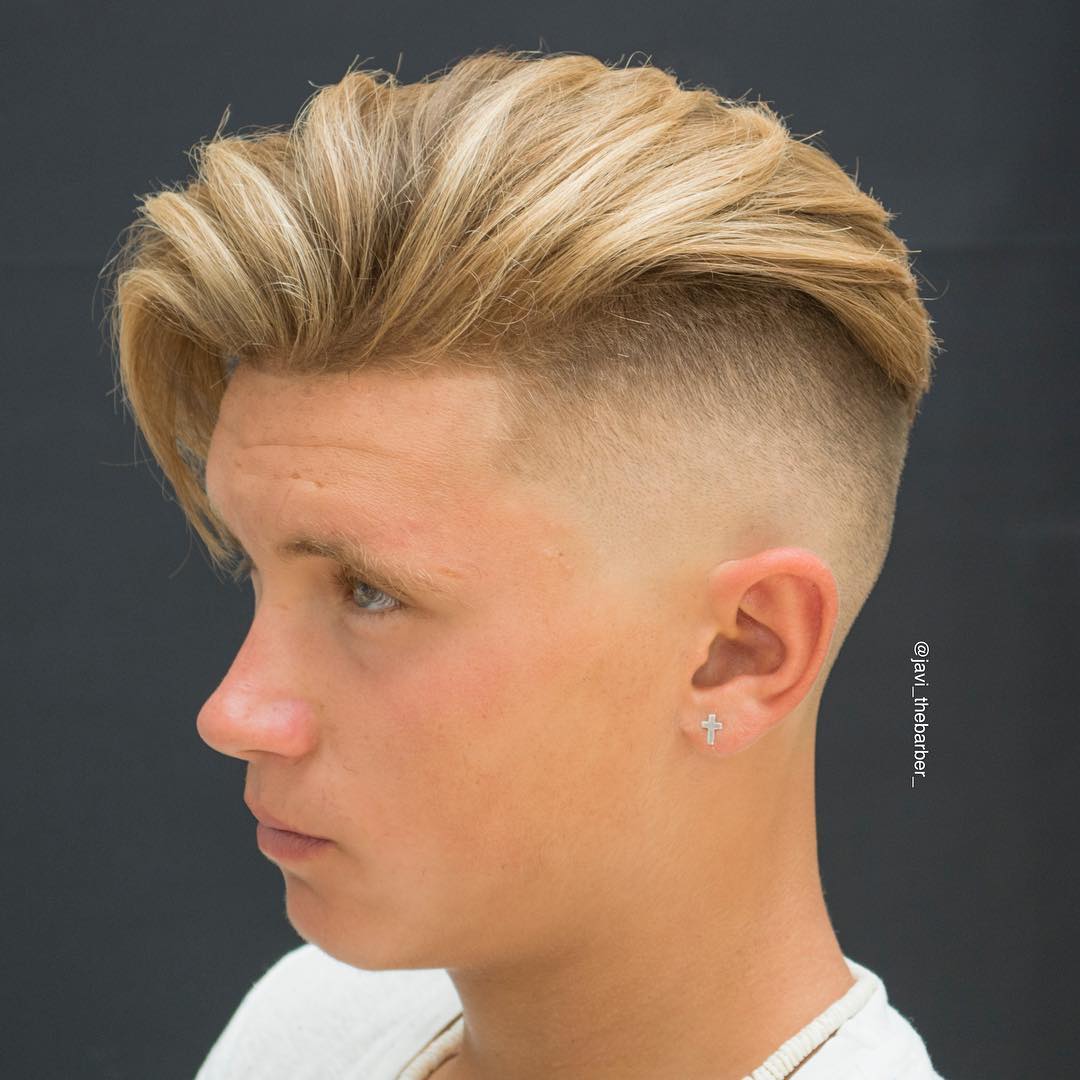 52. Men's Side Part Hairstyle for Long Hair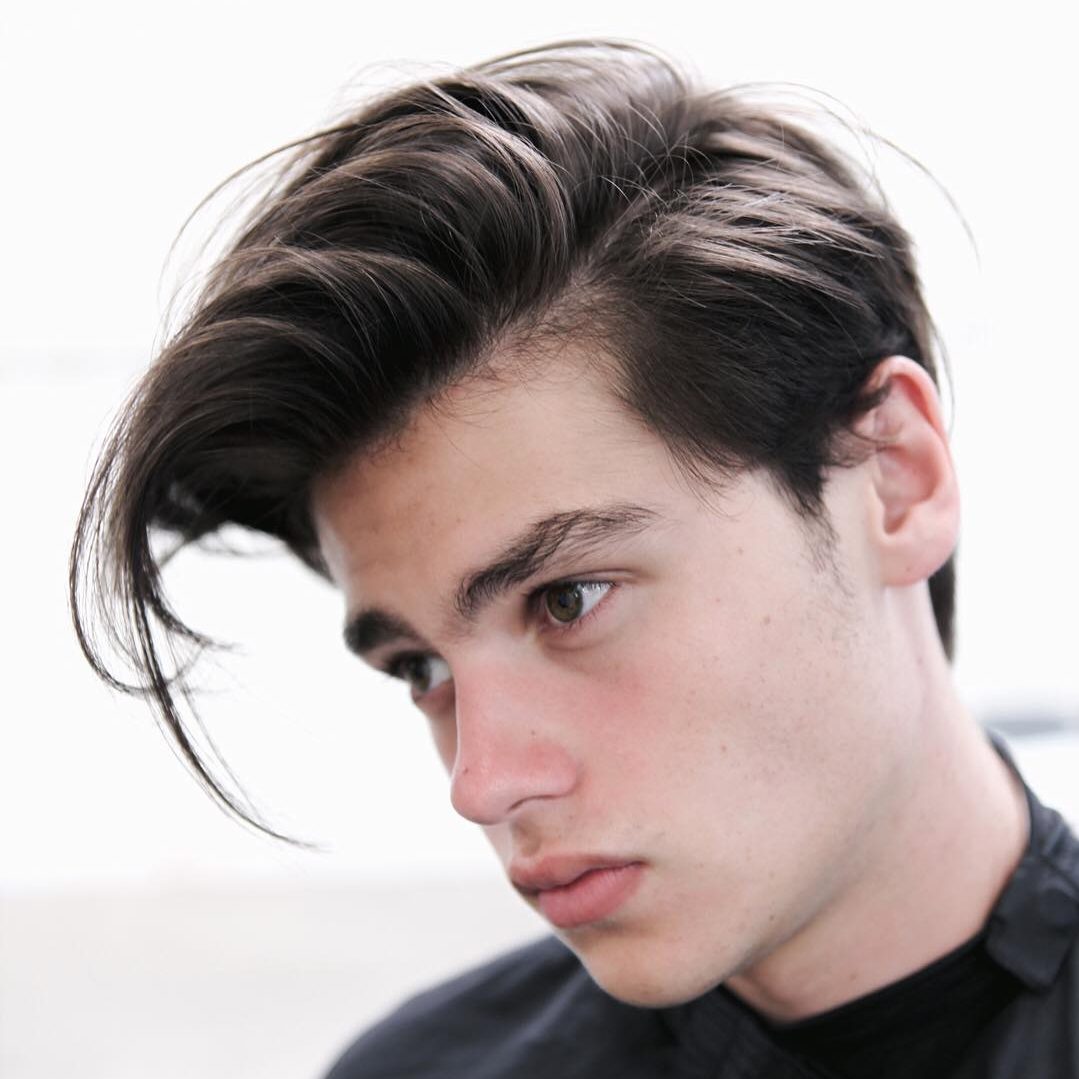 53. Long Side Part Hairstyle with Flow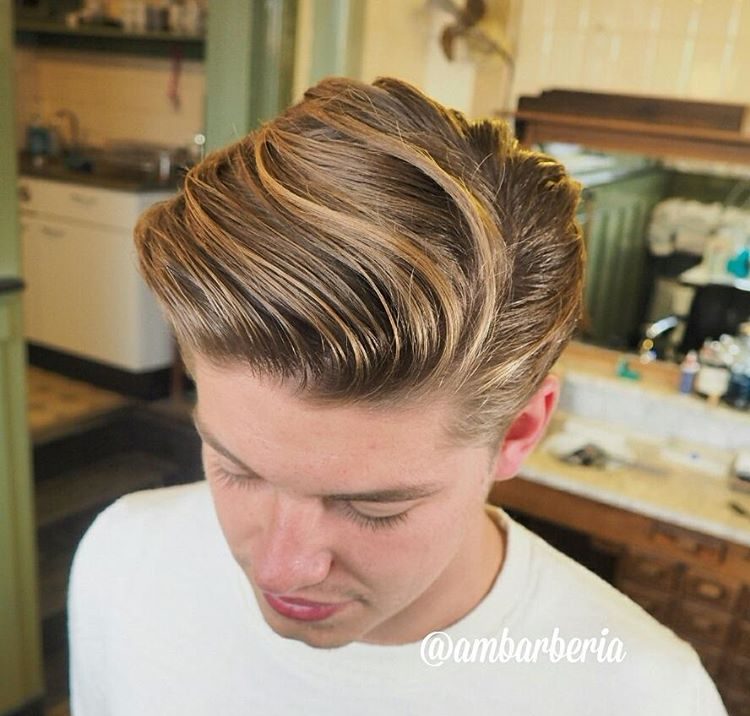 54. Messy on Top Hairstyle + High Fade Down to the Skin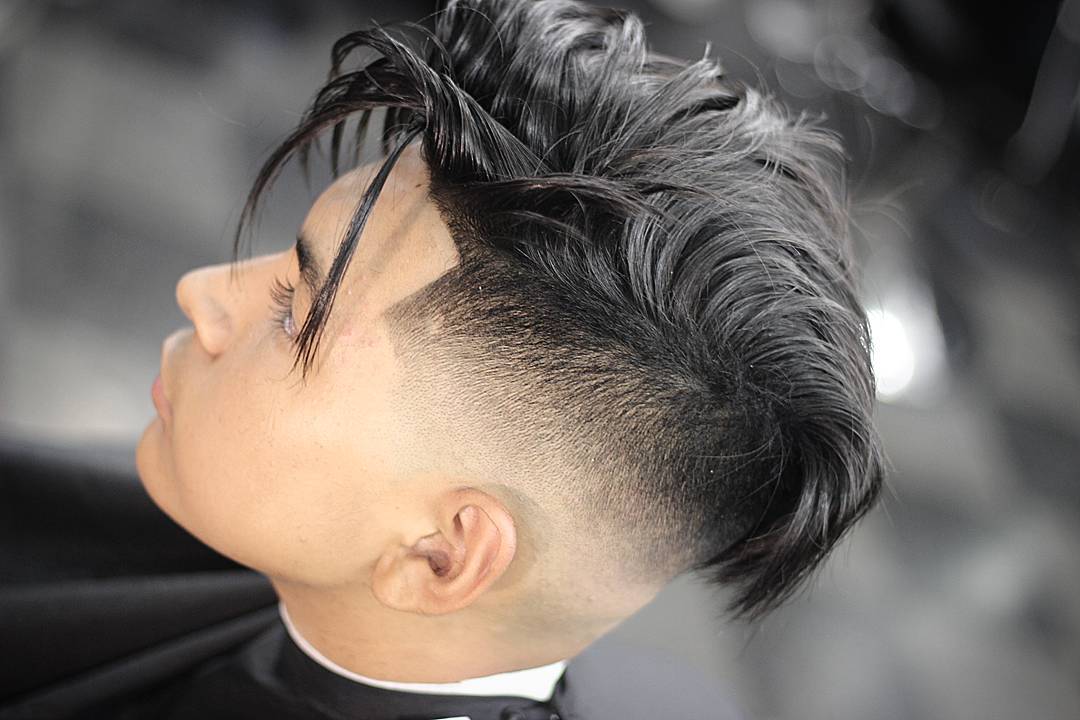 55. Tousled Slick Back for Long Hair + Low Fade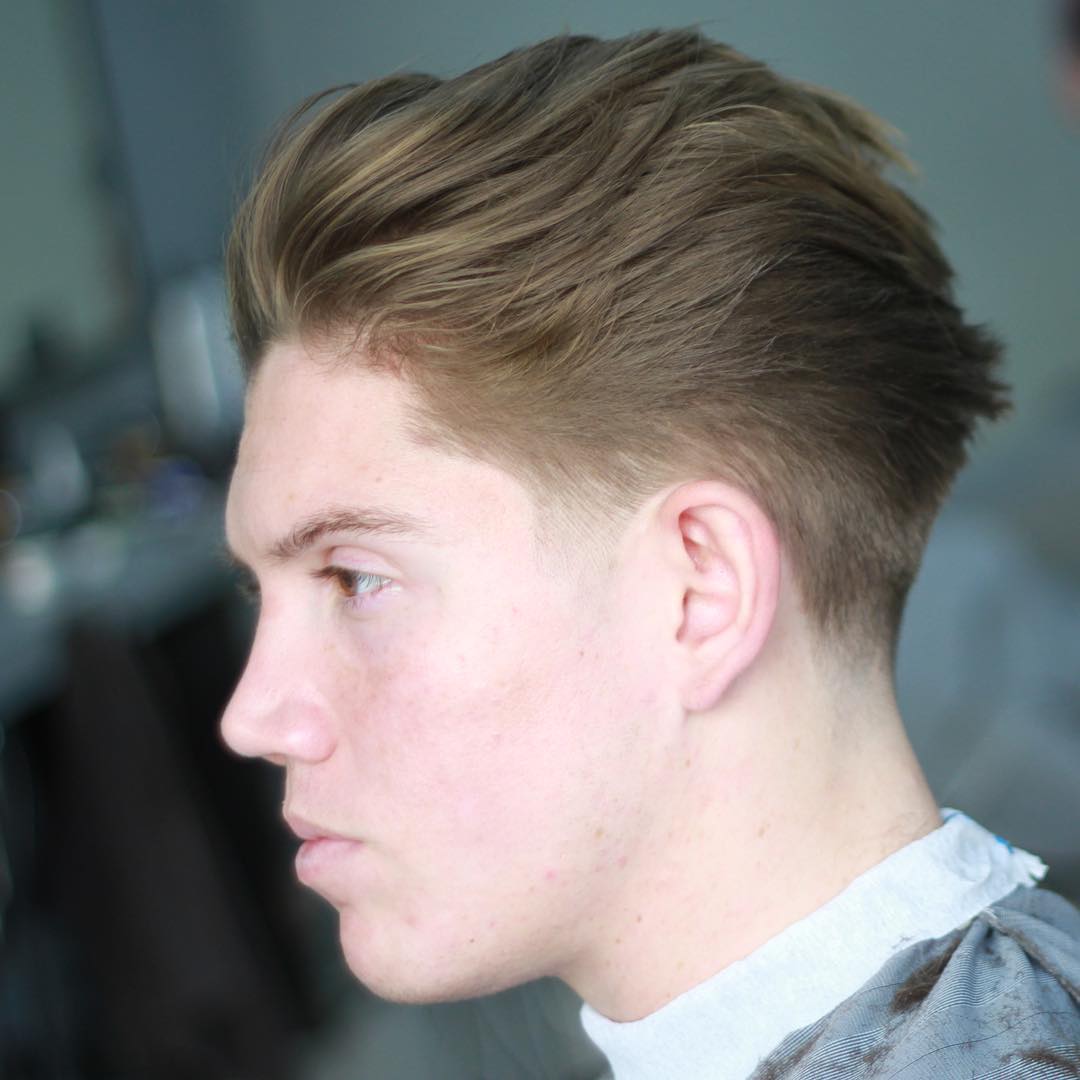 56. Chin Length Hair + Slicked Back Style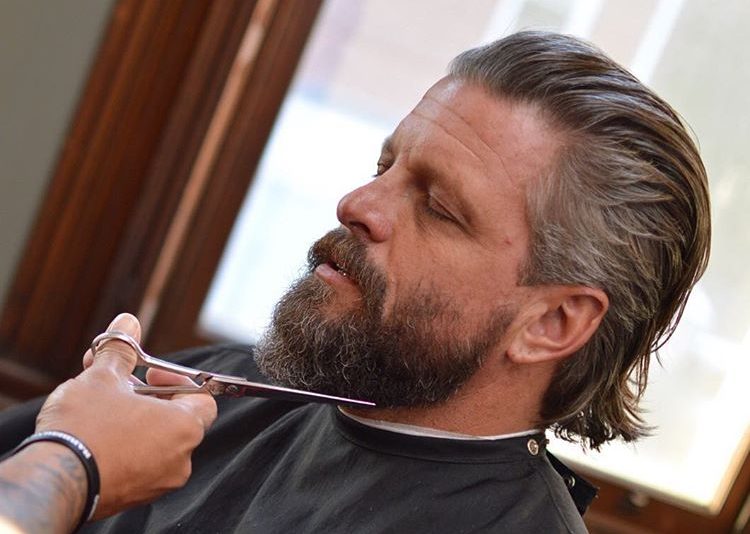 57. Loose + Messy Side Part + High Fade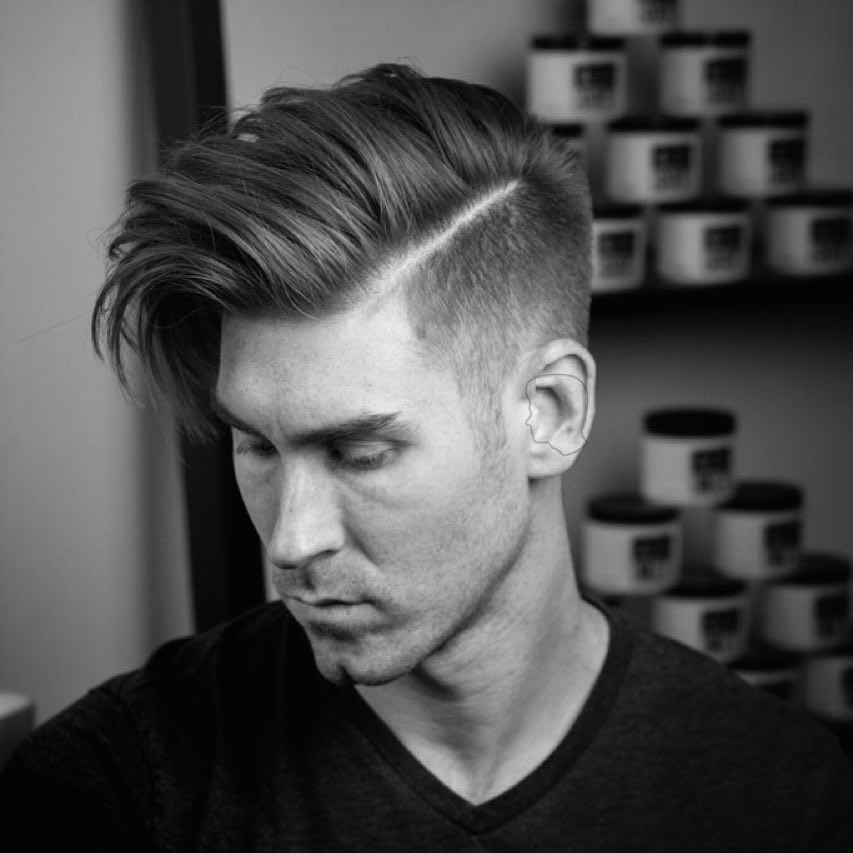 58. Cool Undercut Hairstyle for Long Hair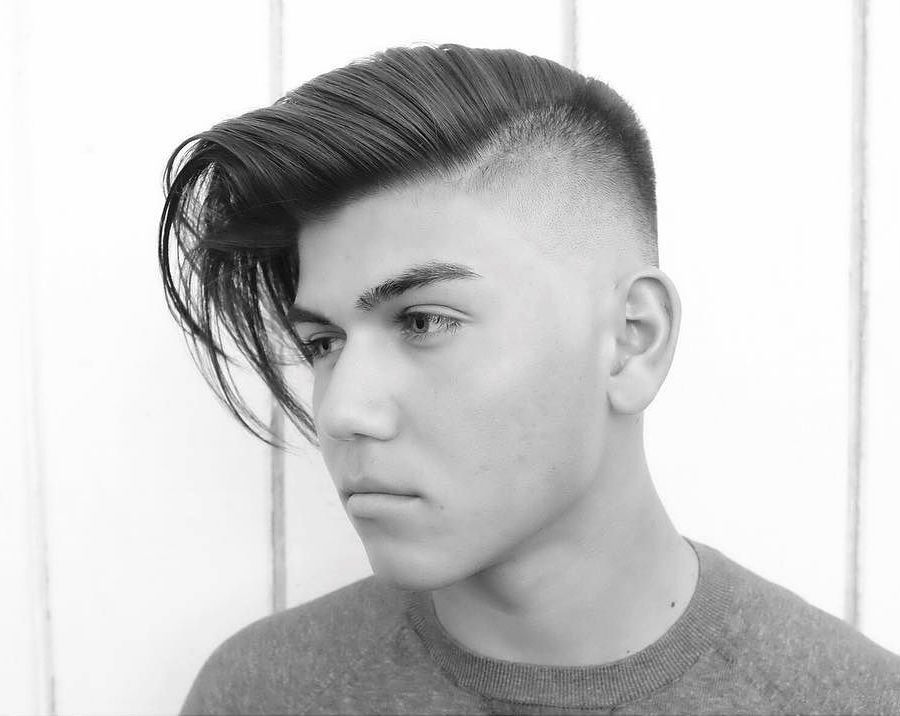 59. Long Undercut Hairstyle Worn Loose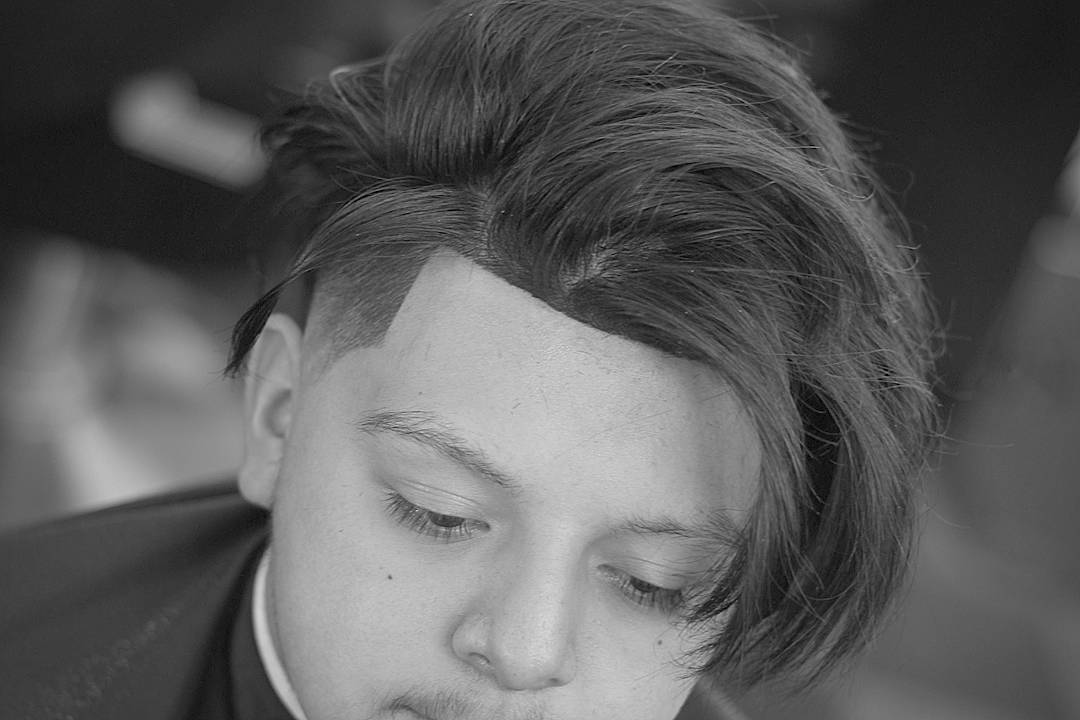 60. Side Part Hairstyle + Messy Bedhead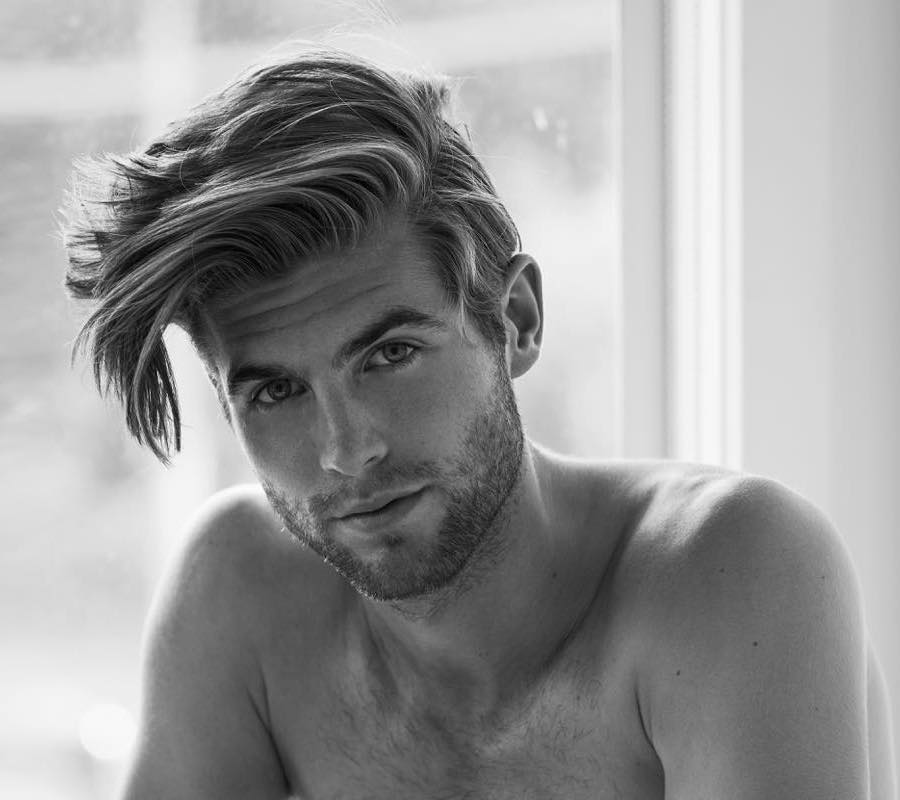 61. Surfer Hair + High Fade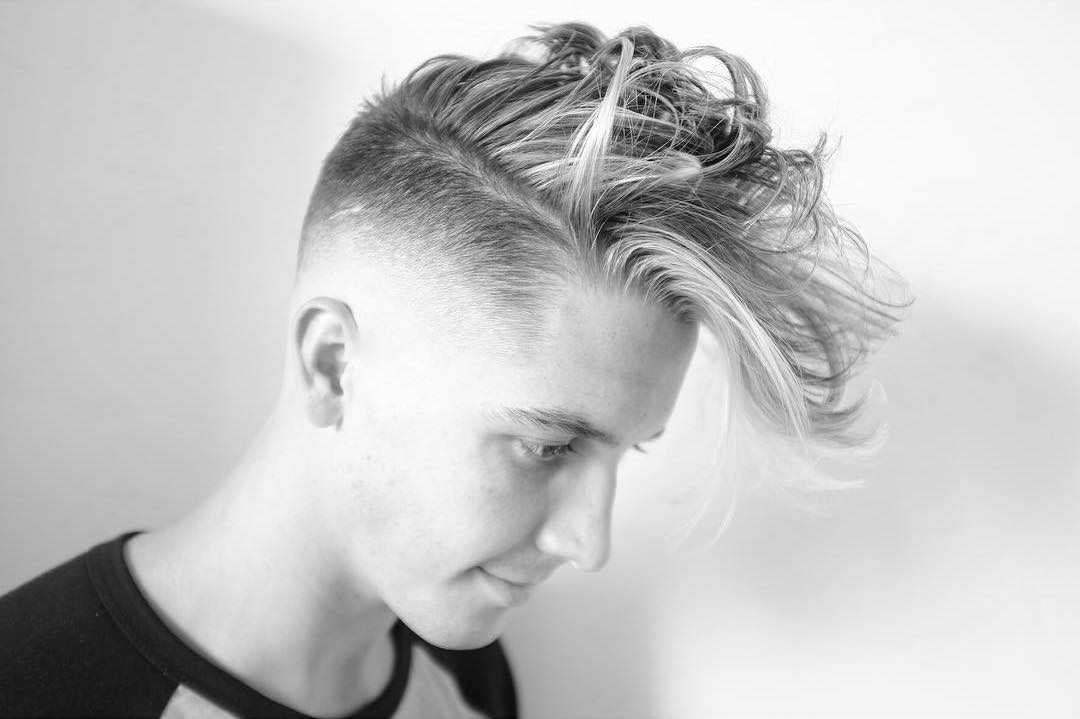 62. Long Side Part Hairstyle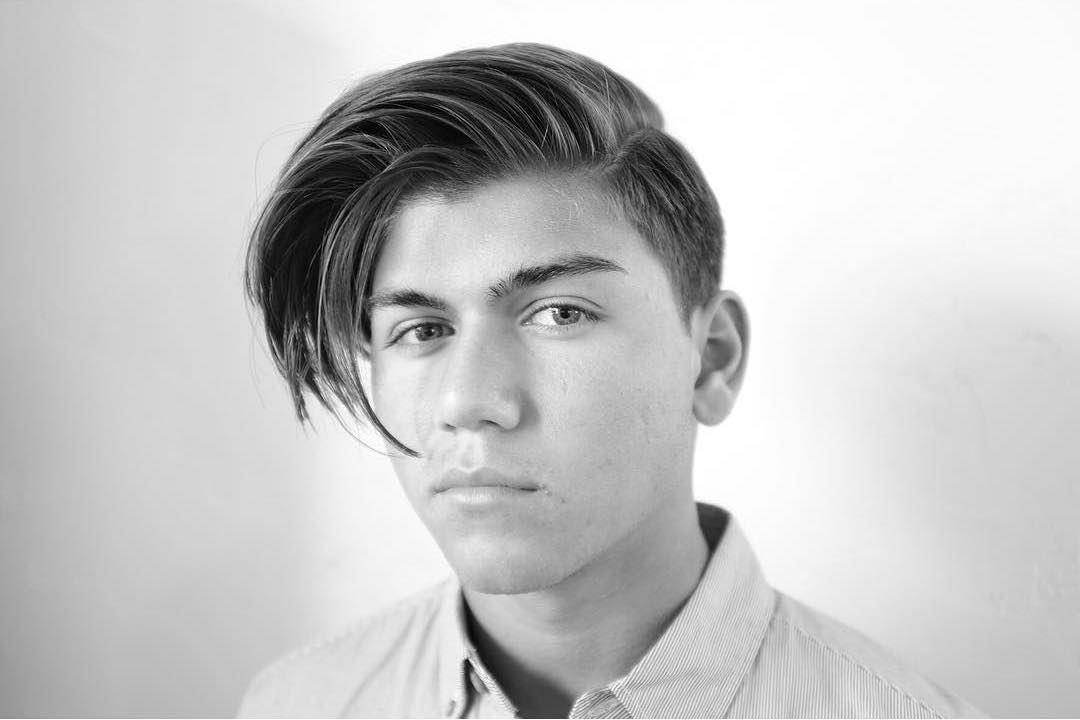 63. Foldover Man Bun for Long Wavy Hair + Edge Up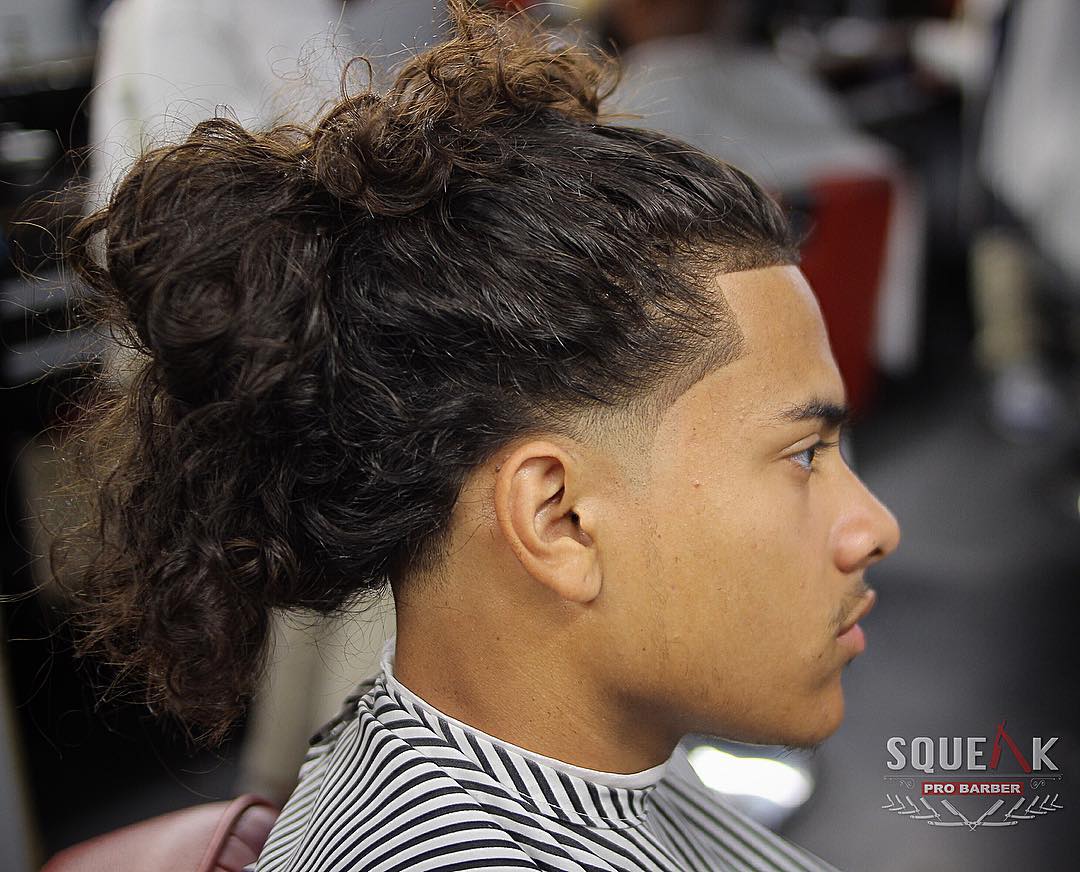 64. Undercut + Hair Design