Men's necklines are subject to trends too. The coolest one we've seen is the neckline hair design.
Instead of the blurry fade, neck taper or curved line, this new men's hair trend uses the neckline as a canvas for a shaved design.
Many of these are inspired by the popular V-shaped neck and take it to the next level with a double fade, asymmetry or complex designs.
Check out what can happen when barbers get creative with neckline hair designs.
1. Double Fade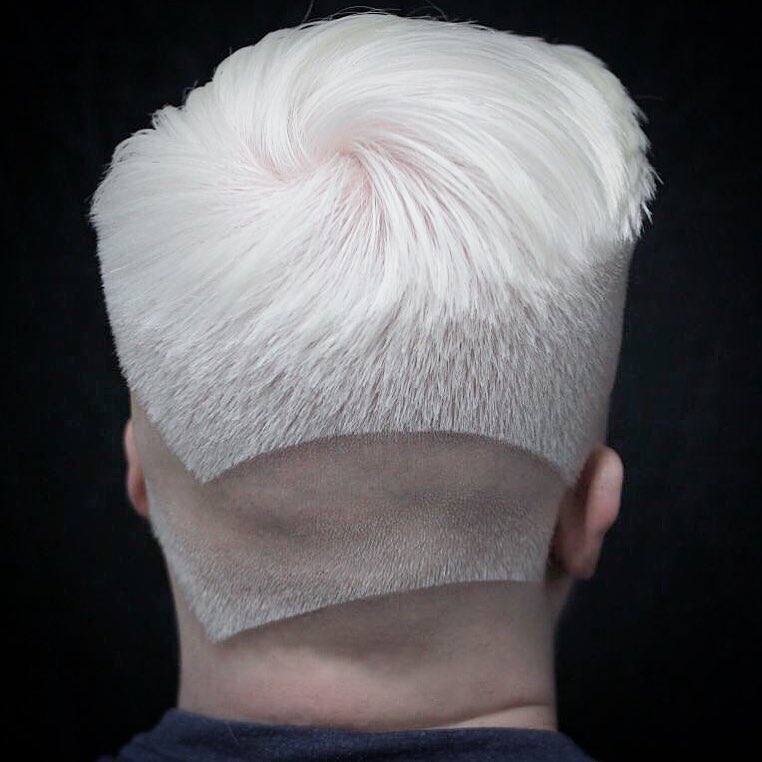 Repetition is a powerful element of design and is unexpected in a men's hairstyle. This double fade definitely makes you look twice.
2. Neckline Hair Design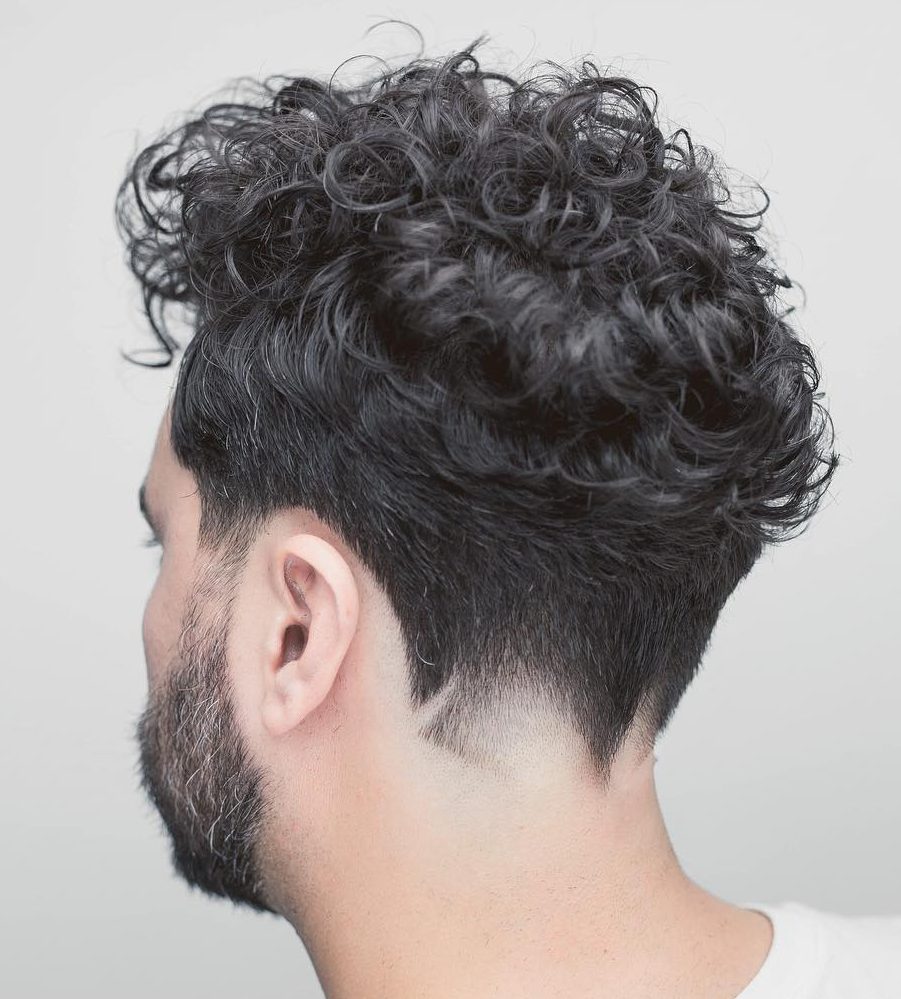 It's business at the front, party at the back with this mountain range-inspired neckline.
3. Surgical Line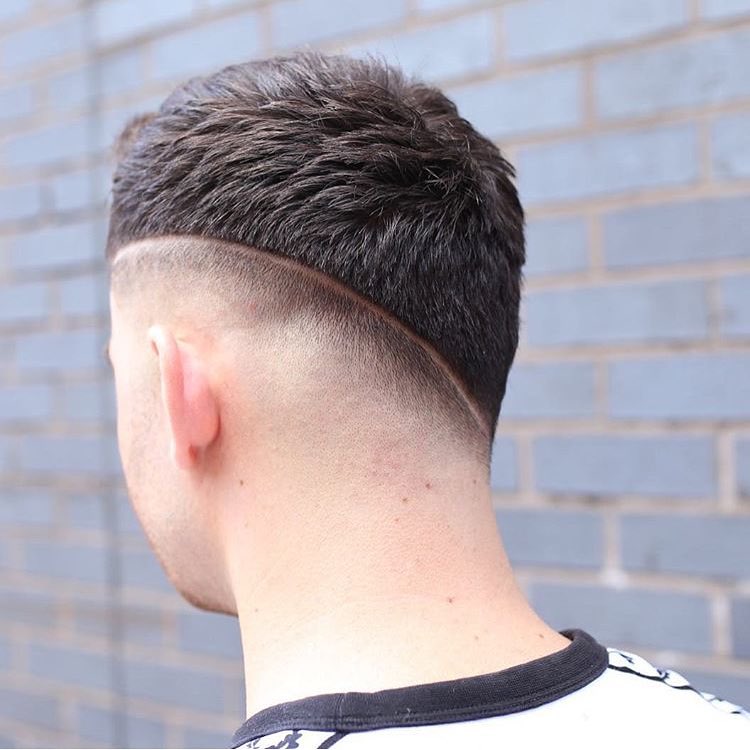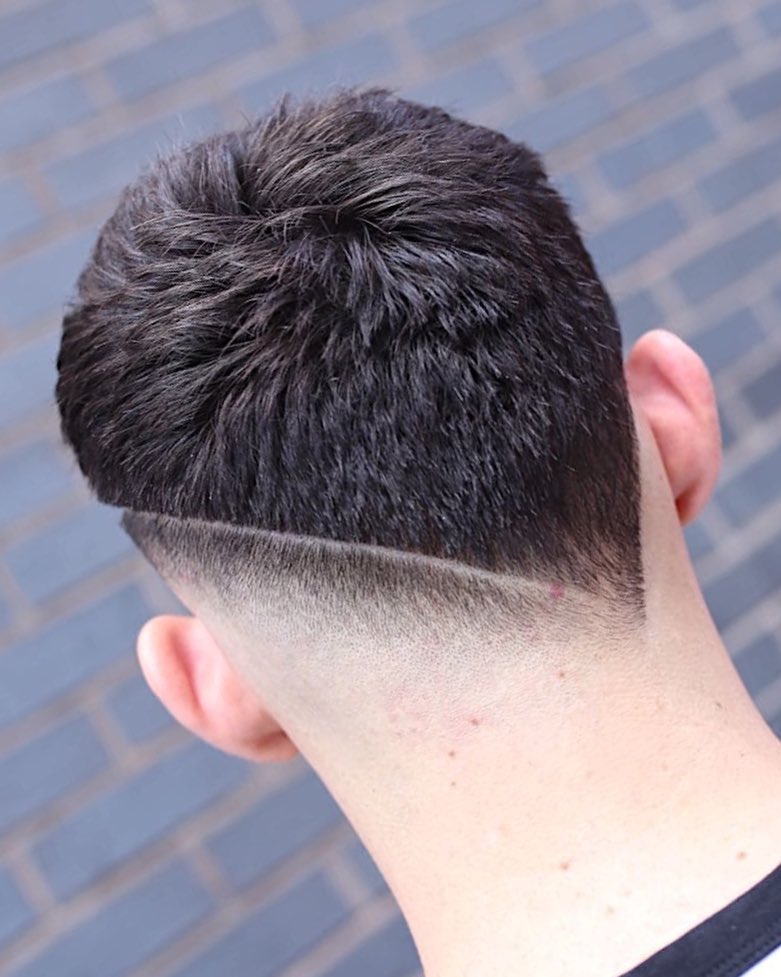 This shaved line starts at the temple and cuts all the way over to the opposite side of the neck for a bold and asymmetrical fade haircut.
4. Burst Fade Hair Design

Unleash a barber's creativity and you never know what you will get. This hair design adds curved and pointed edges to a burst fade and continues into the neckline.
5. Feather Hair Design + Neck Fade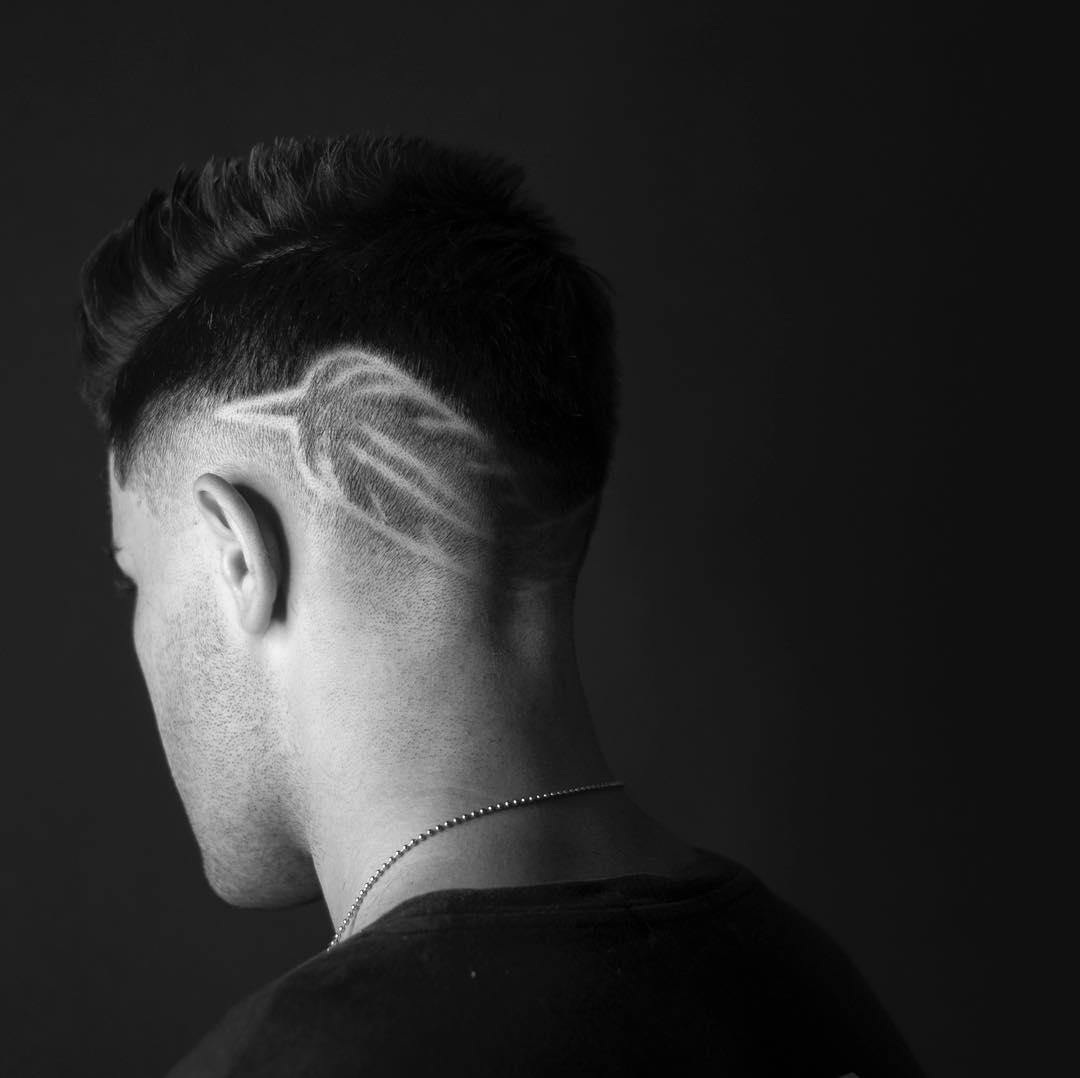 A shaved feather at the back of the head creates a brand new neckline.
6. Shaved Lines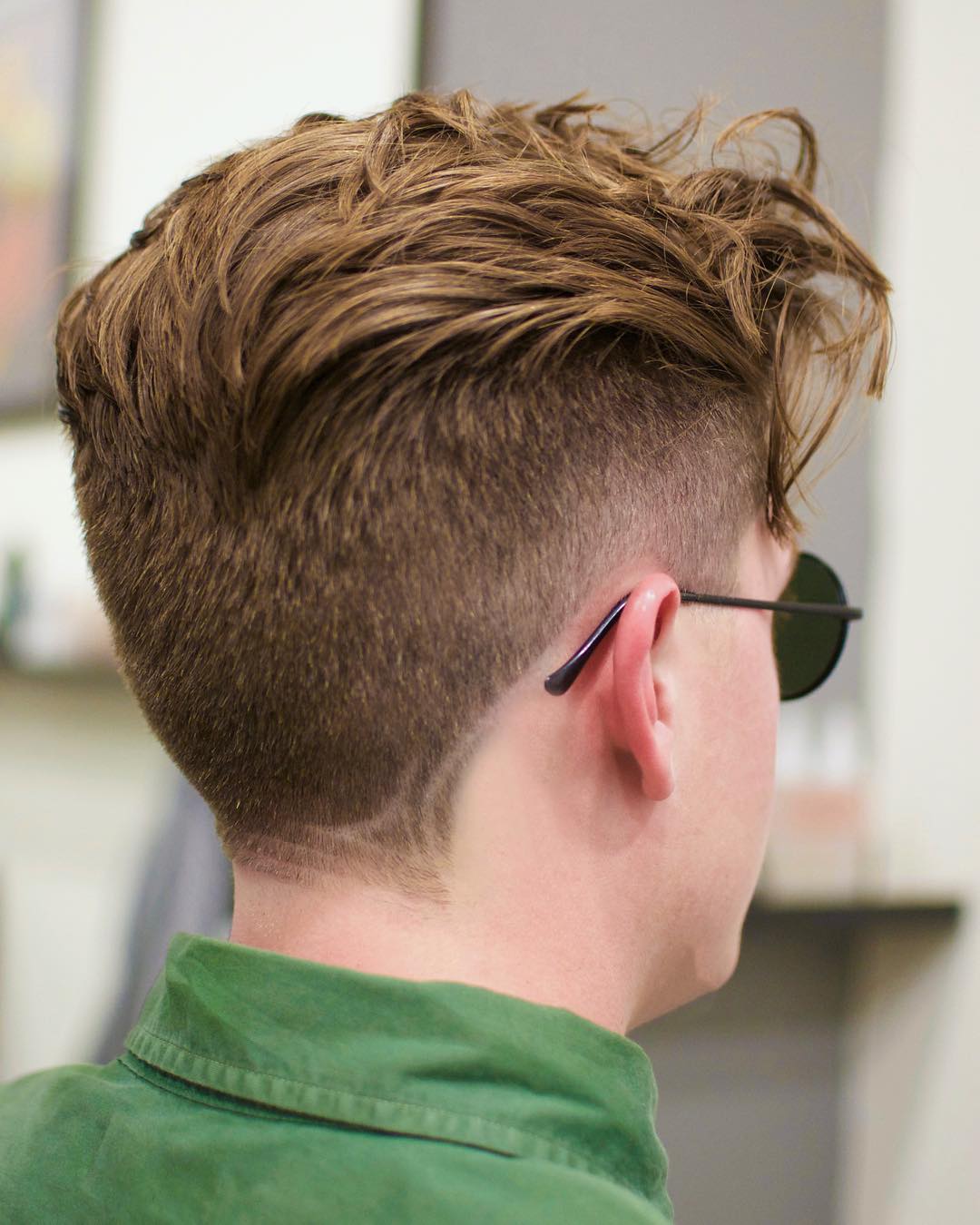 This cool taper haircut finish with layered triangles and angled neckline.
7. Off-Center V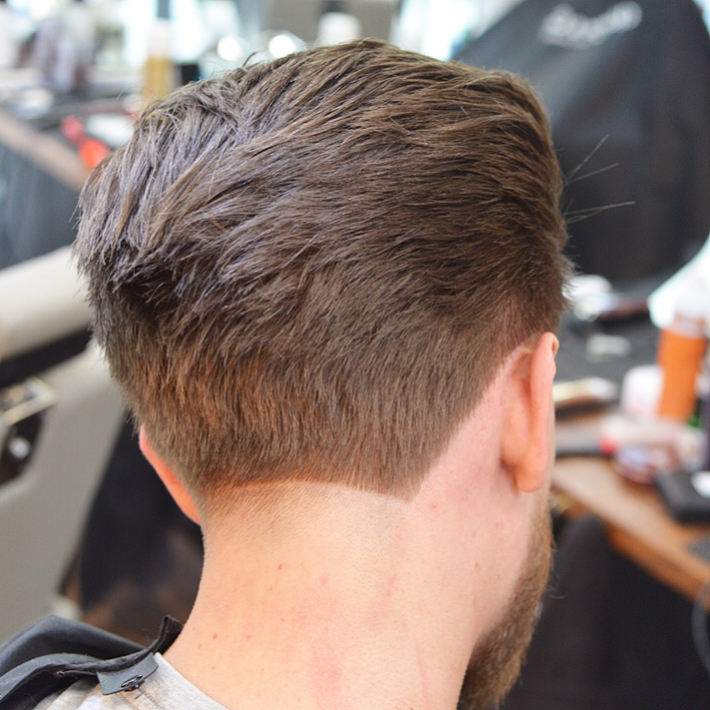 This neckline has the same asymmetrical V-shape as above.
8. Half Mohawk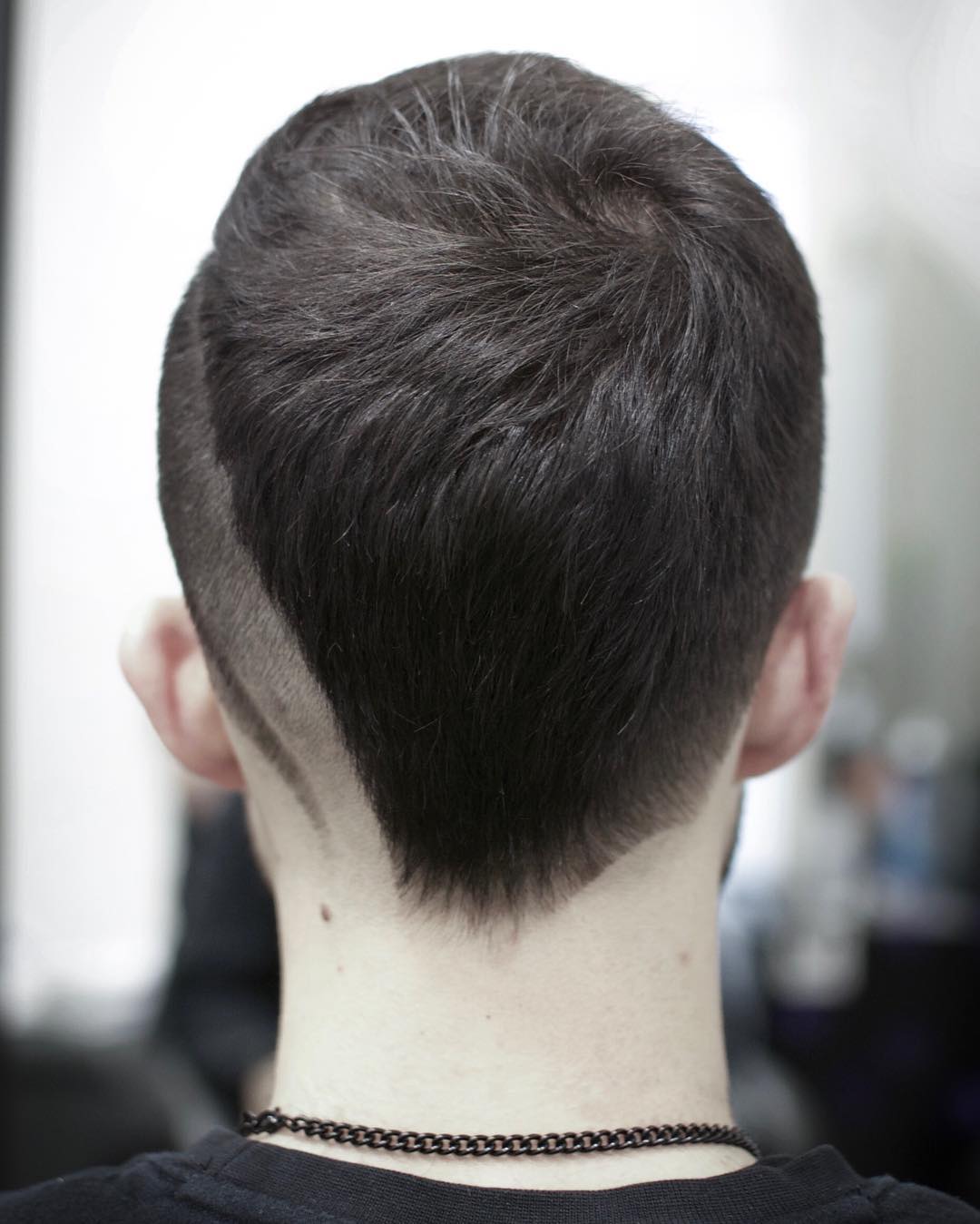 From the back, this fresh cut shaves a mohawk at one side but not the other. The result is a cool asymmetrical haircut with a neckline that is different on each side.
9. Double Fade + V-Shaped Neck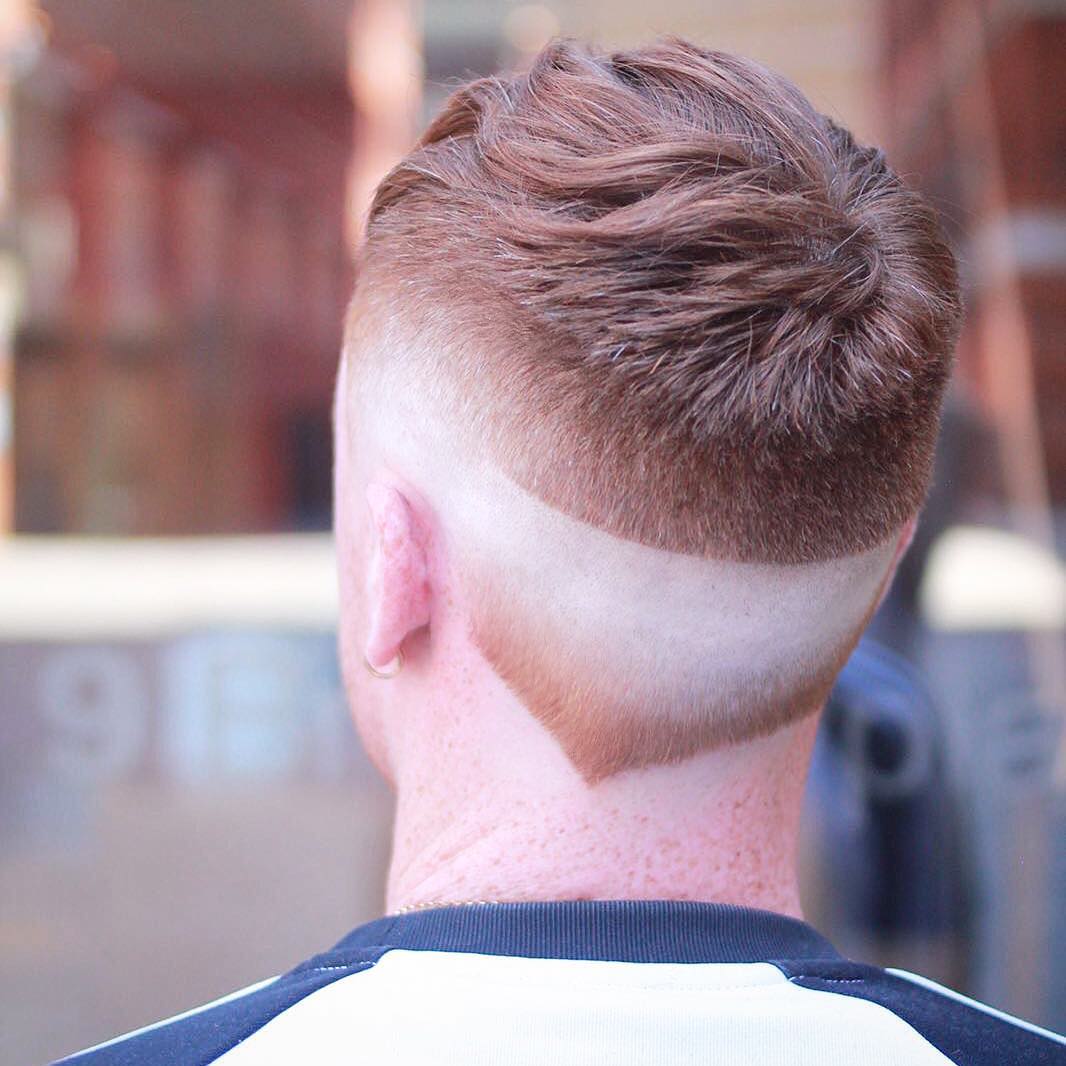 Another double fade, this version contrasts a straight line with an off-center V.
10. Burst Fade Mohawk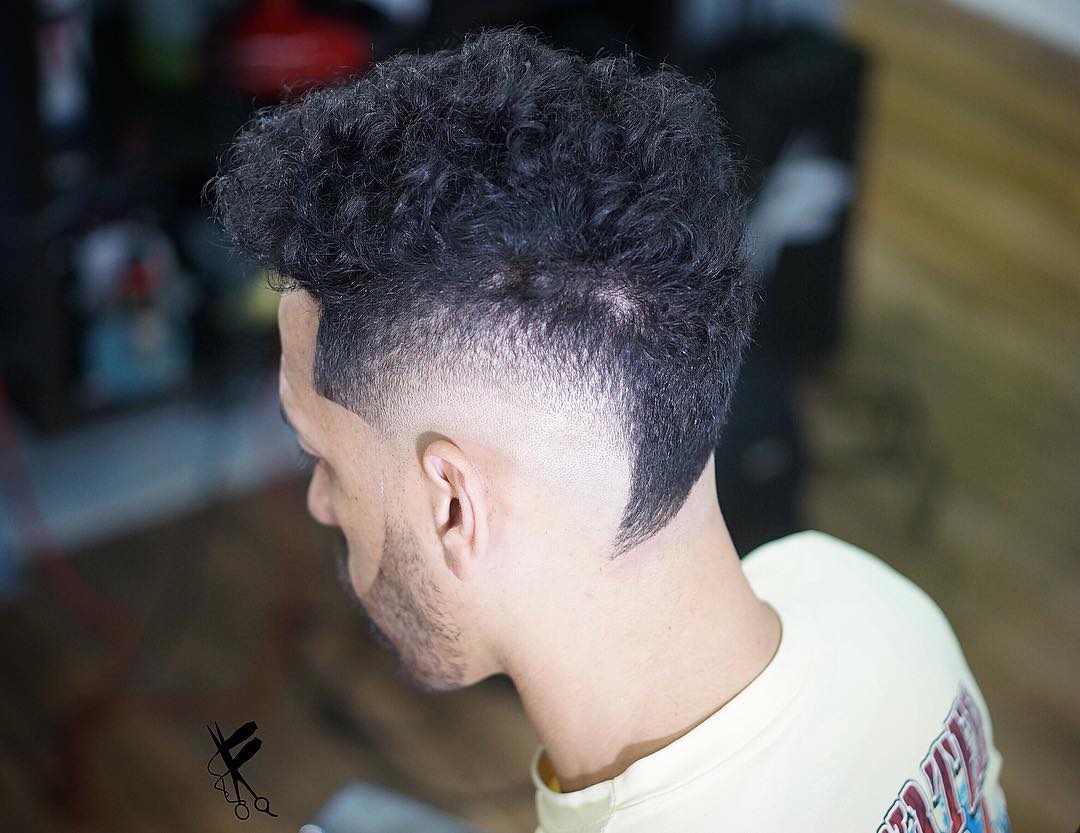 This cool curly mohawk with burst faded finishes in a side-swept V.
11. Double Fade Neckline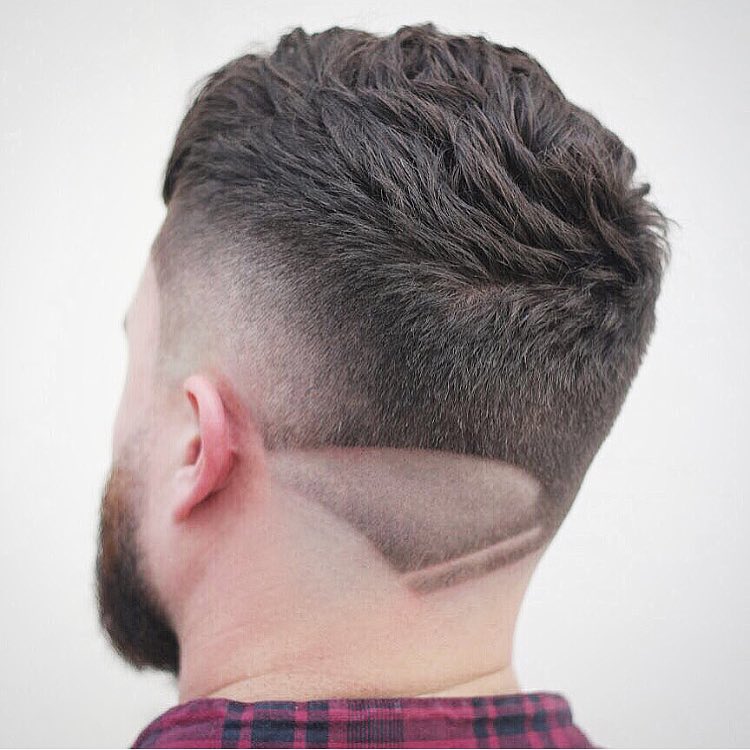 This neckline fits a lot of action into a small space with two fades, an arc, a line and a V.
---
Are you using a premium hair pomade?
These are the top 10 hair pomades that we recommend for top value.
Try one of these top pomades for consistently amazing hairstyles!
---