Every now and then you should update your style with a fresh new look. Switch things up, make a change. Trying out a new haircut is the easiest and cheapest way that to up your style game. These are the best new men's haircuts and killer men's hairstyles to try out right now.
Short haircuts are always be popular for men but medium length and chin length looks are becoming more common. Short or medium hair can be worn with a blurry fade or longer taper. Both look great, it just depends on what look you are going for.
Tapered and graduated cuts tend to be longer and show off the natural movement and flow of longer hair on top. Those are just two of the men's hair trends that are hot right now.
2021 Guide To The Best Men's Haircuts:
So, what exactly are the current trends in the best barber shops around the world?
Tapered and graduated haircuts with scissor cut sides
Messy textured hairstyles with movement
Longer men's haircuts with layers and natural flow
More low and mid fades
Many different types of crop haircuts
Cool beard styles with designs
More mature, stylish and sophisticated looks
Some of these men's haircuts work for all hair types while others are better for thick hair, curly hair, wavy hair, straight hair or fine hair. Just look at the pictures to figure out which one will work for you.
Now on to the haircuts, starting off with the shortest haircuts and working to long hair.
1. Buzz Cut + Angled Part + Skin Fade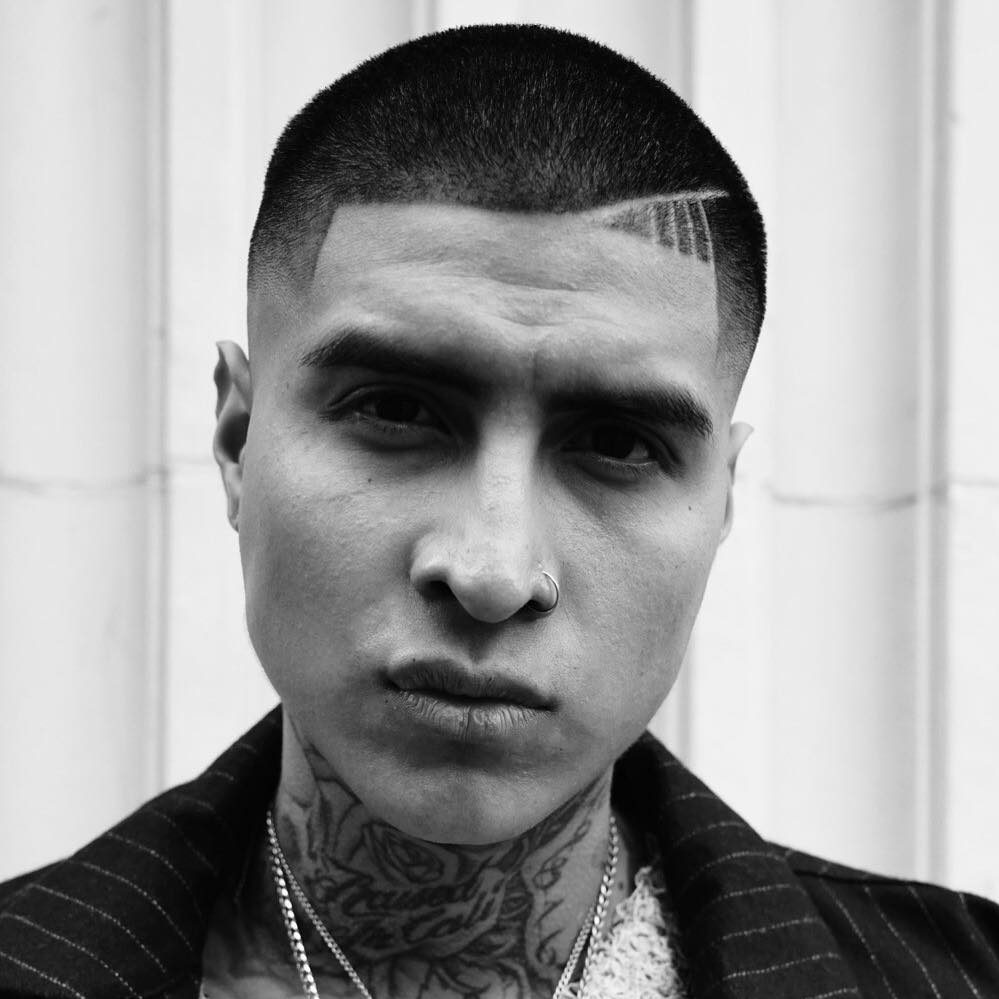 The buzz haircut with a fade is stylish and easy to wear. Adding a shaved part like this cool hair design takes the look to the next level.
2. Taper Fade + Waves + Line Up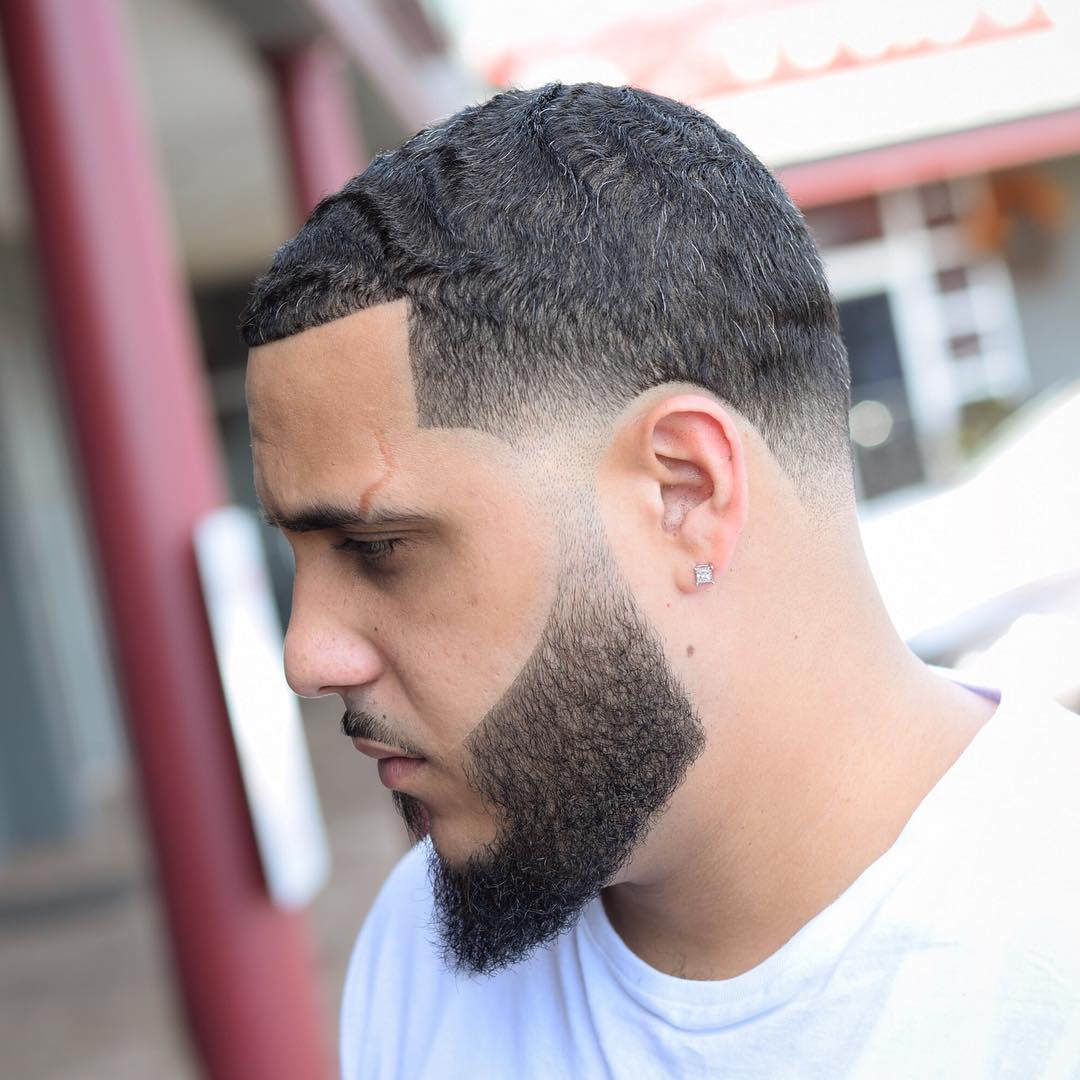 This cool waves hairstyle also features an line up at the forehead, blurry fade at the side burns and neck and shaped beard.
3. Classic Short Haircut For Men With Thick Hair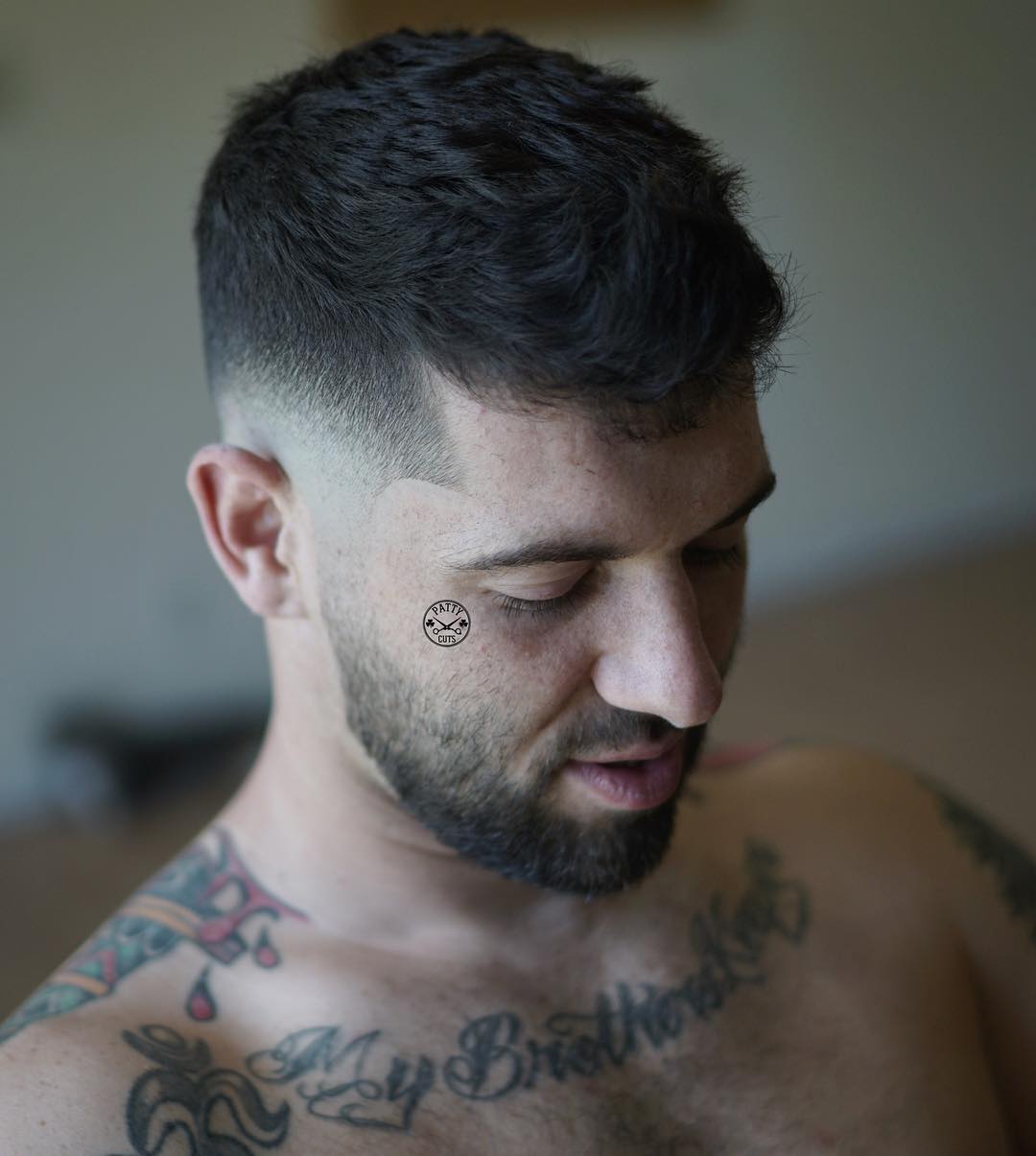 The high and tight is the next length up from a buzz cut. It has the same faded sides but more length on top cut and styled with on trend texture. A great men's haircut if you want to keep things short.
4. Short Textured Men's Haircut + Beard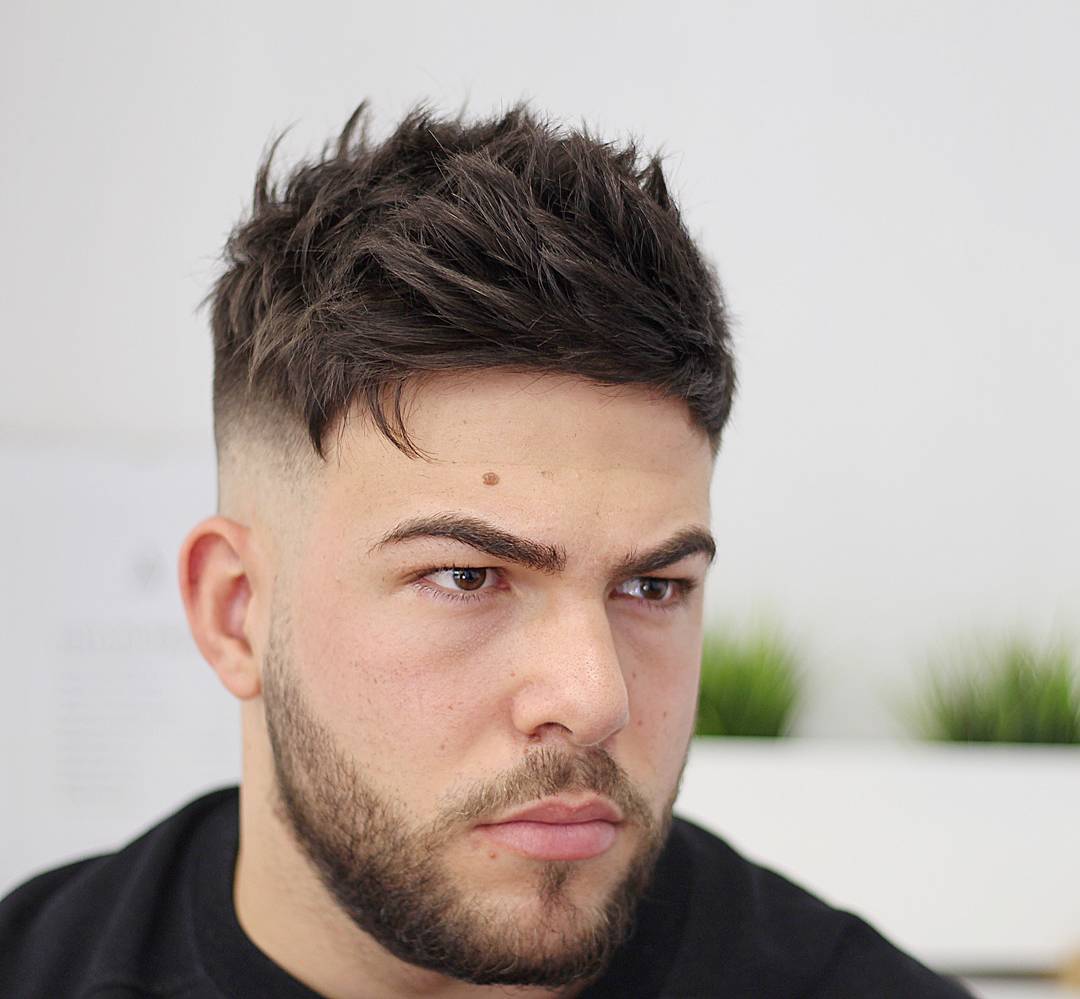 Textured styling is a major men's hair trend this year. Longer hair means more texture. This cool high fade haircut is the modern way to wear spikes.
5. Taper + Beard + Natural Curls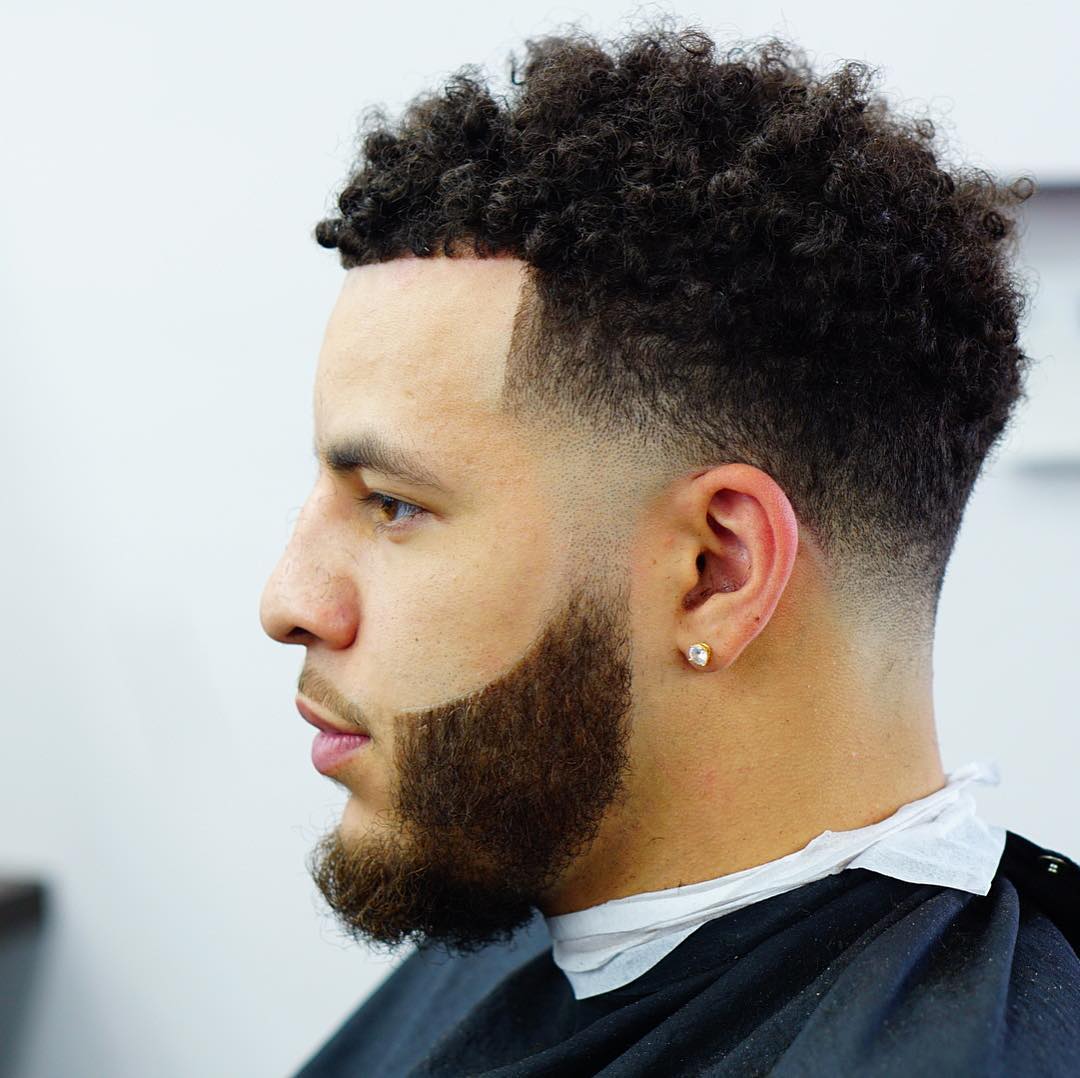 This is an easy to wear length for kinky curly hair. A line up and low fade cleans up the edges. This is a good men's haircut that is short in length.
6. Classic Slicked Back Men's Haircut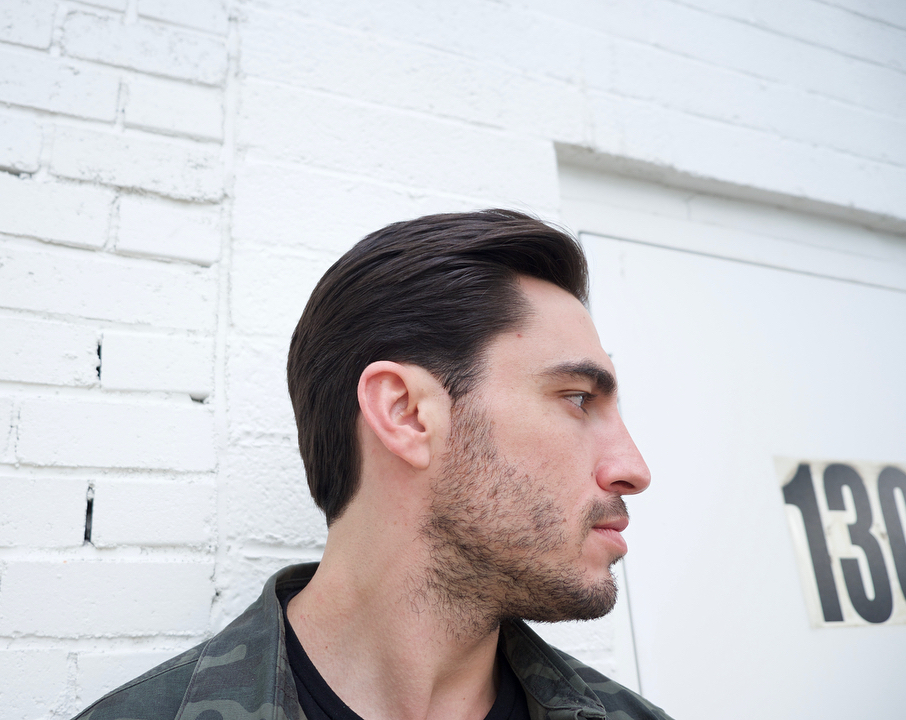 This classic gentleman's haircut that has stood the test of time. Use a matte product to add some texture and movement.
7. Cool Men's Haircut With Natural Flow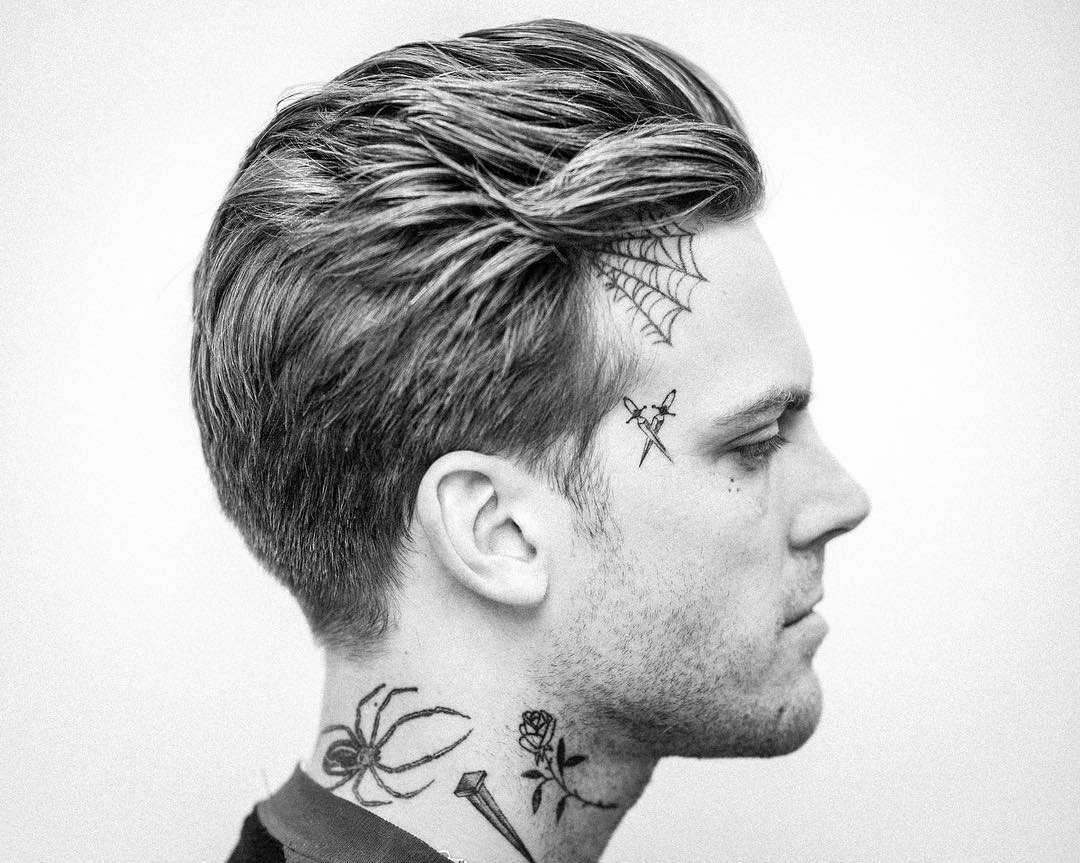 Another way to update slicked back hair is with loose styling that enhances natural wave adds some movement and flow.
8. Modern Pompadour + Low Fade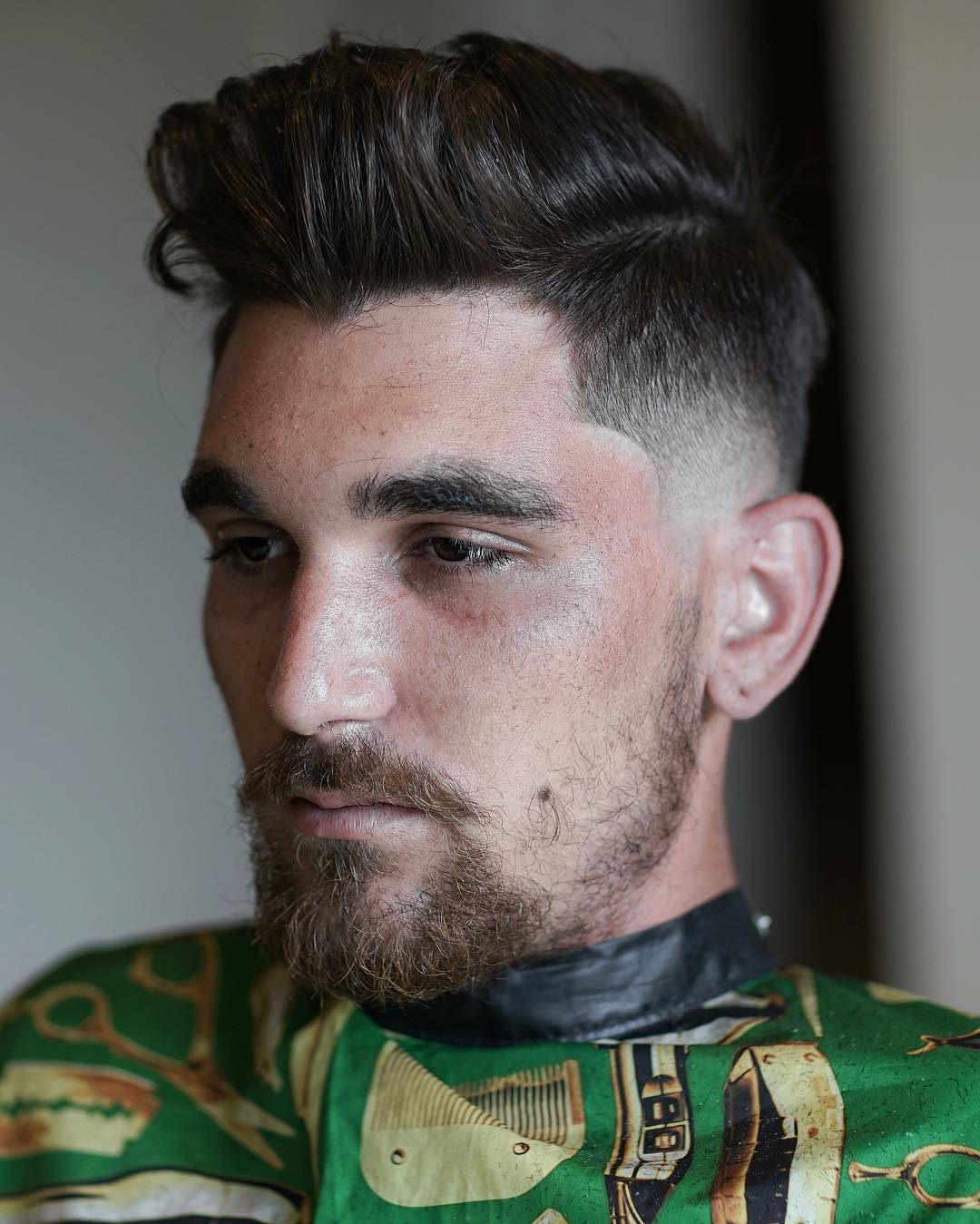 This modern pomp trades comb lines and a shine for wavy texture and a natural finish.
9. Side Part + Loose Curls + Low Fade Haircut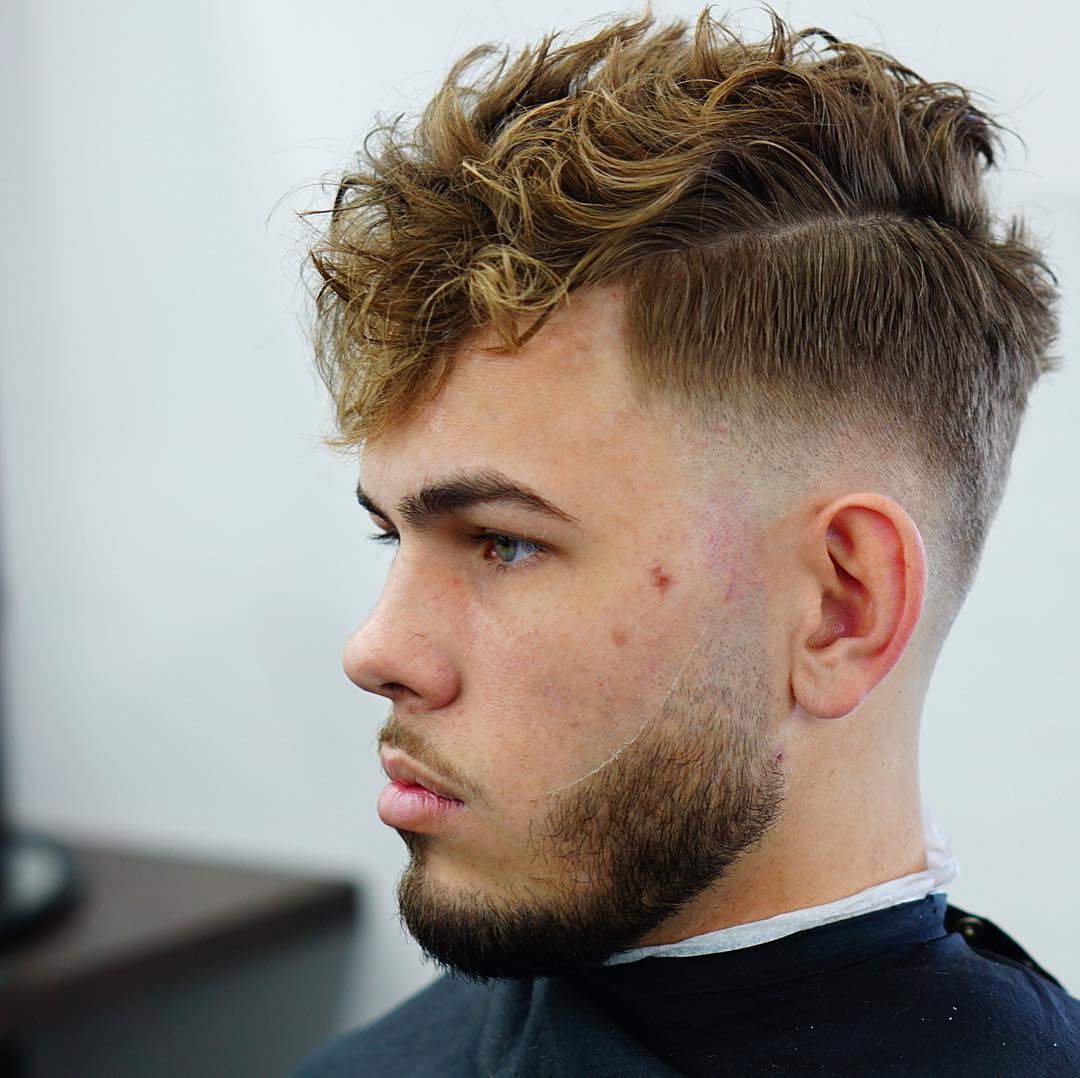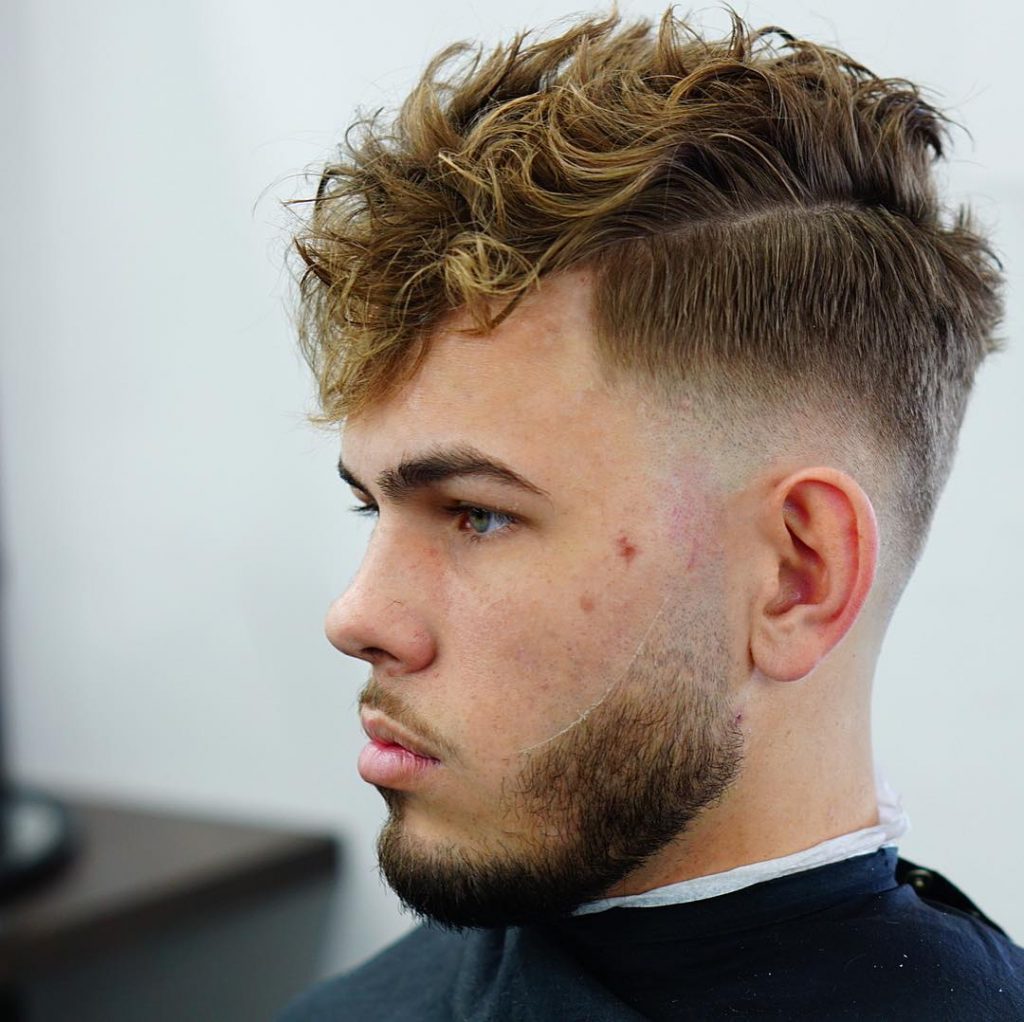 This cool cut for guys with wavy or curly hair contrasts wild texture on top with faded sides.
10. Temple Fade Haircut + Hair and Beard Design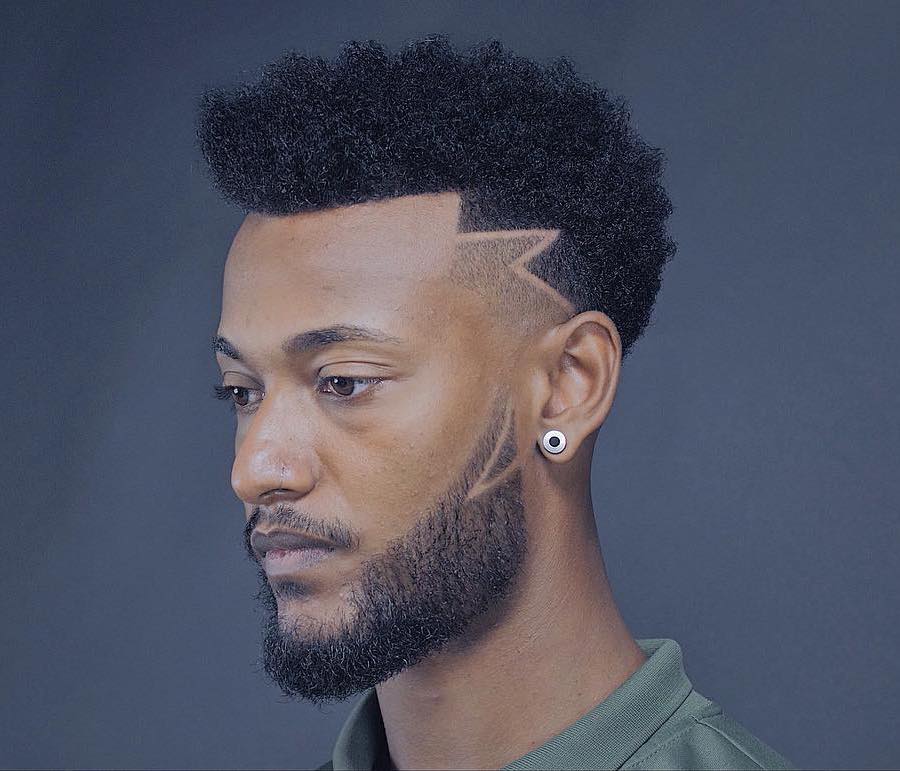 A hot trend this year is carrying shaved hair designs from the head into the beard, creating the appearance of a continuous line.
11. Comb Over Pompadour Fade + Side Part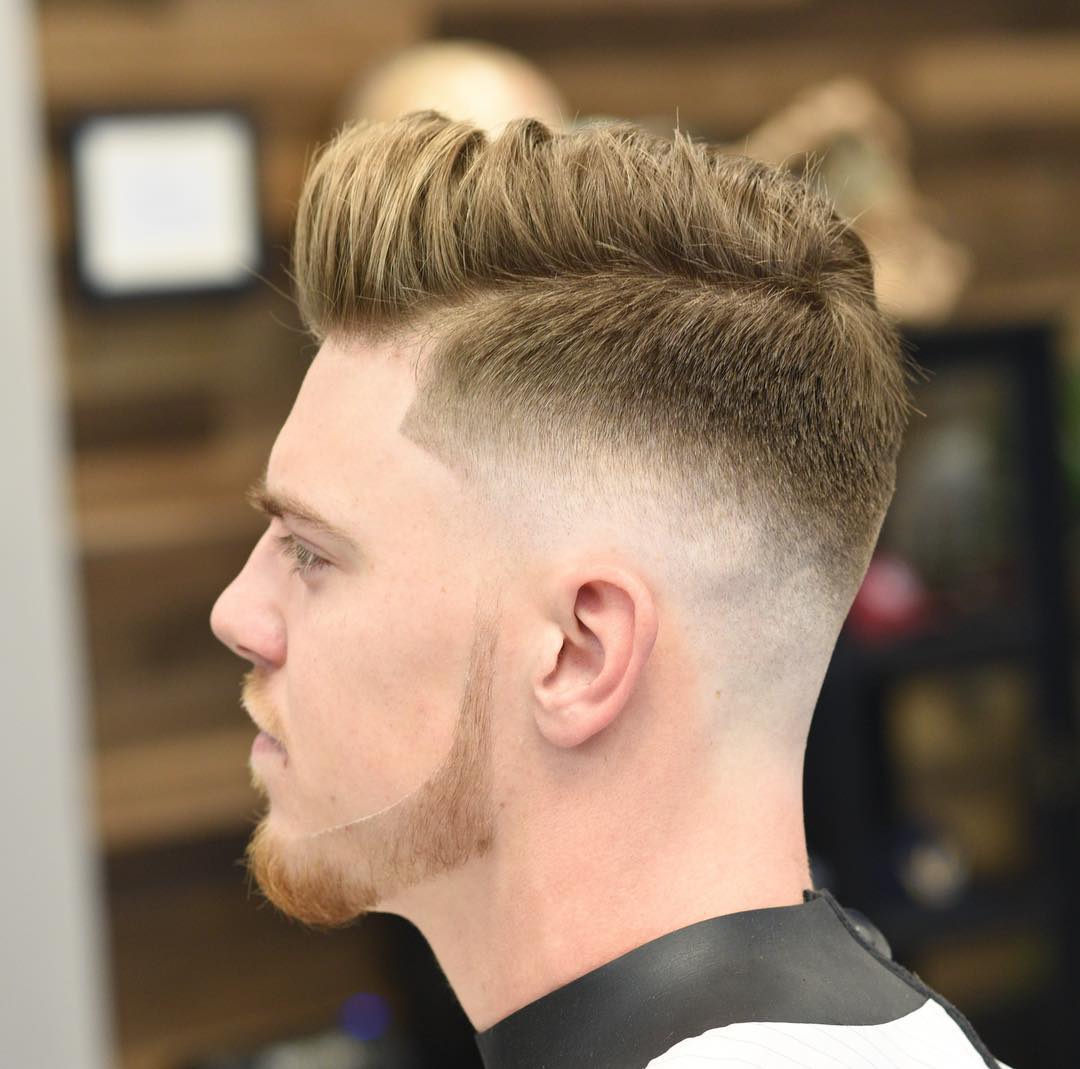 Pompadour haircuts aren't going anywhere. This modern version is combed over with a side part and has a mid bald fade.
12. Textured Sweep Back + Mid Fade Haircut For Men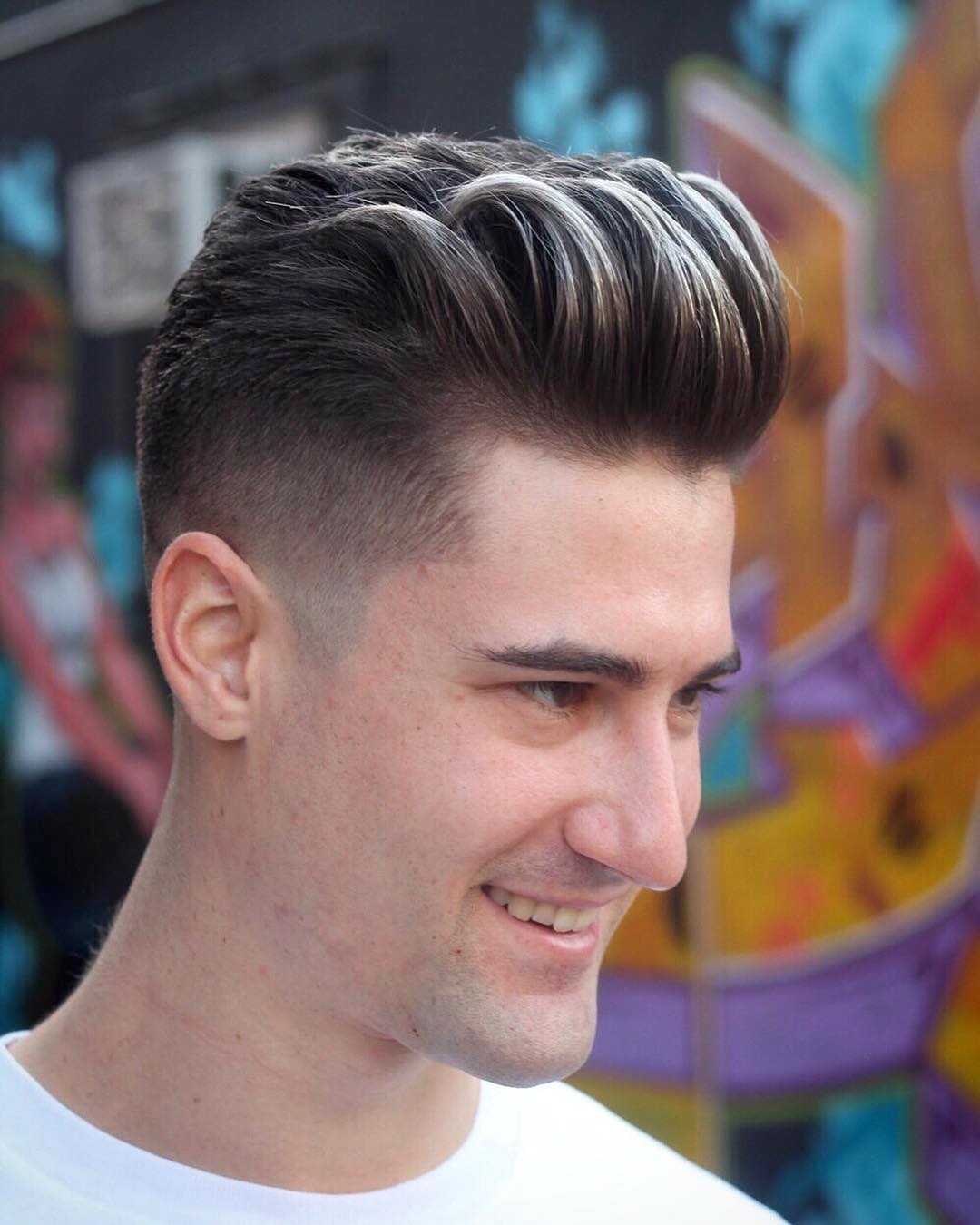 The sweep back is a slicked back style with plenty of texture. This looser style lots of height that is accentuated by platinum streaks. A good men's haircut for all hair types.
13. Medium Length Taper Haircut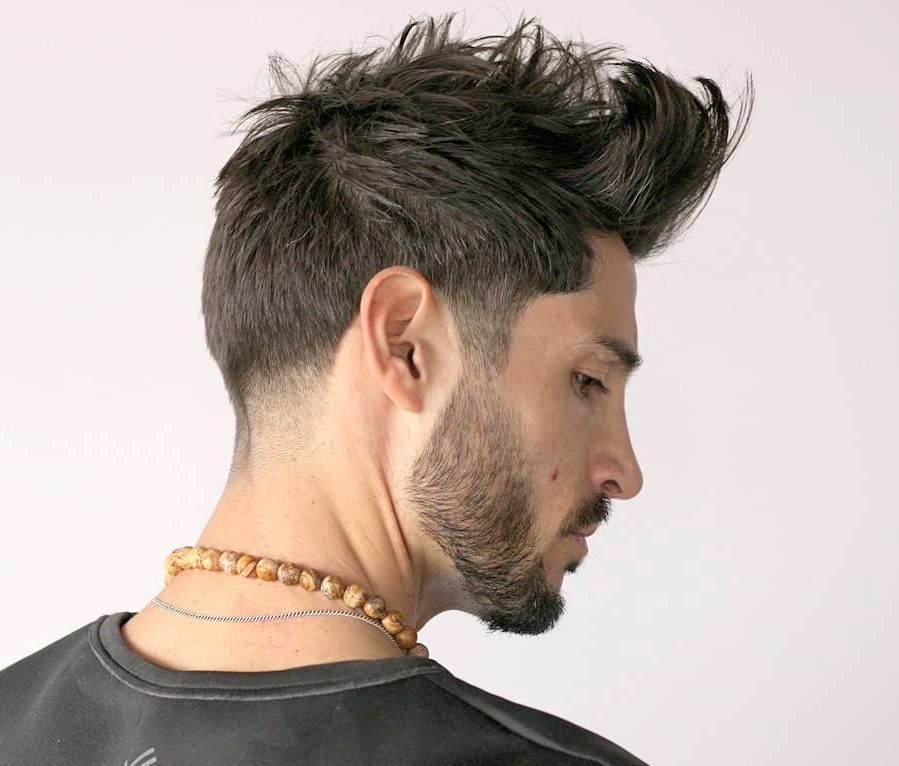 Taper haircuts are a growing trend. This classic men's hairstyle has short scissor cut sides.
14. Cool Men's Haircut For Wavy Hair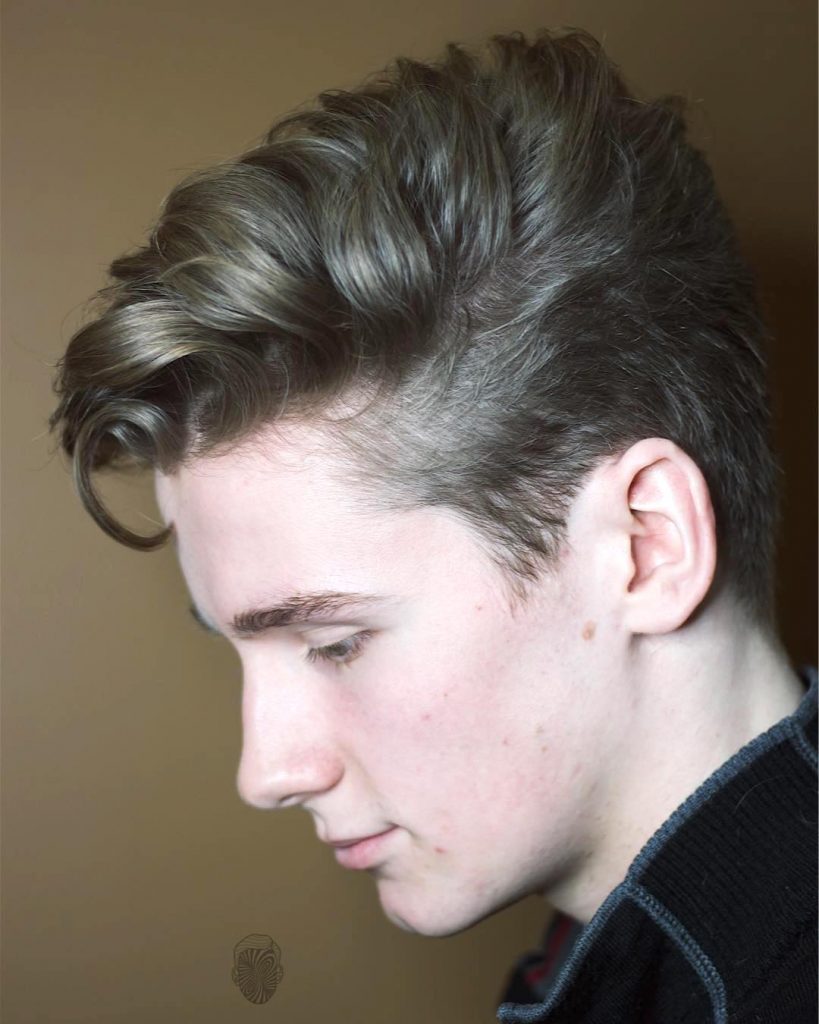 Taper haircuts work well for wavy hair too. This complete scissor cut style is combed across for a soft, matte update of the popular comb over fade.
15. Pompadour Haircut + Taper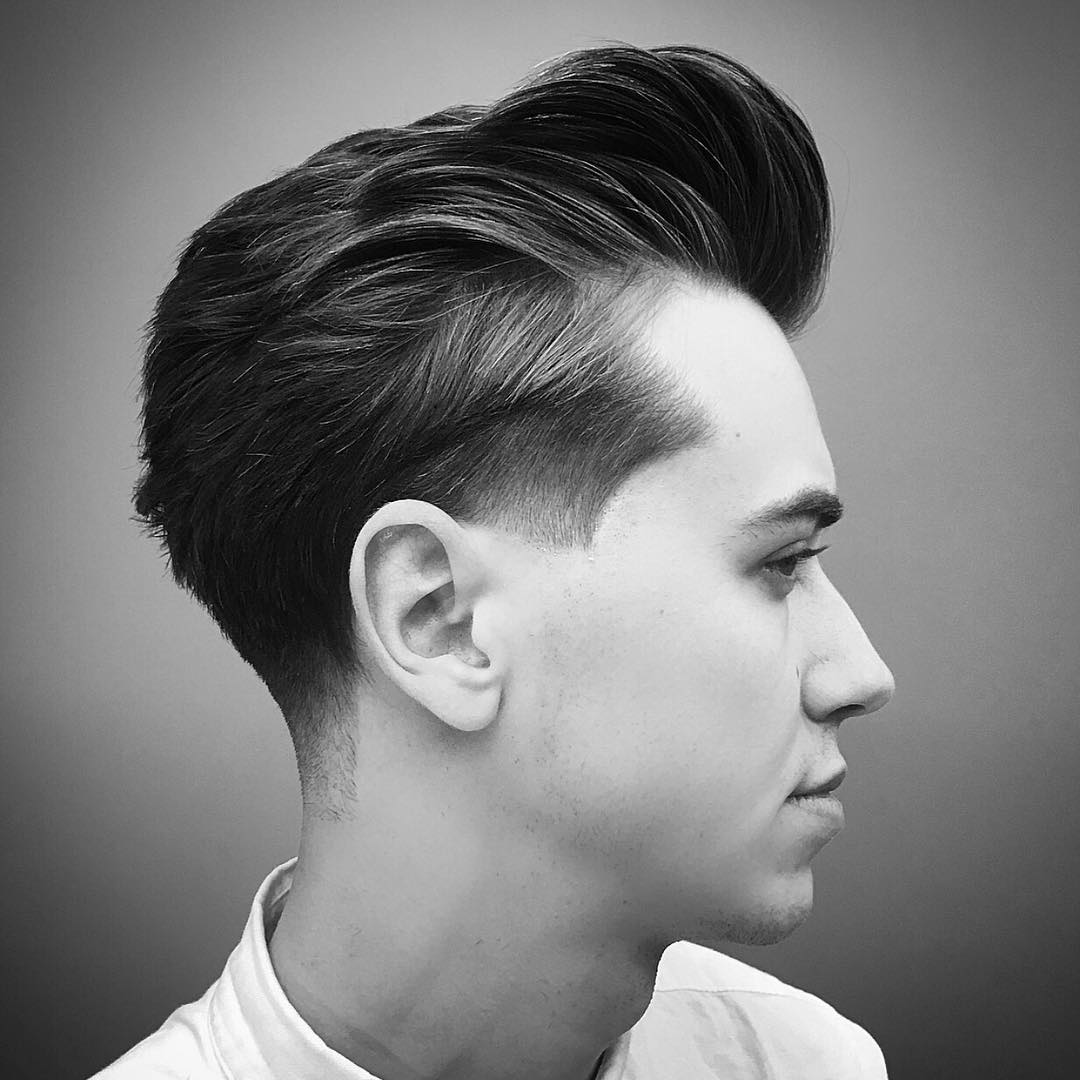 The pompadour is still in style because it looks so good. This is another great example of a tapered men's haircut. Plenty of scissor action and less clipper work.
16. Medium Length Haircut + Low Fade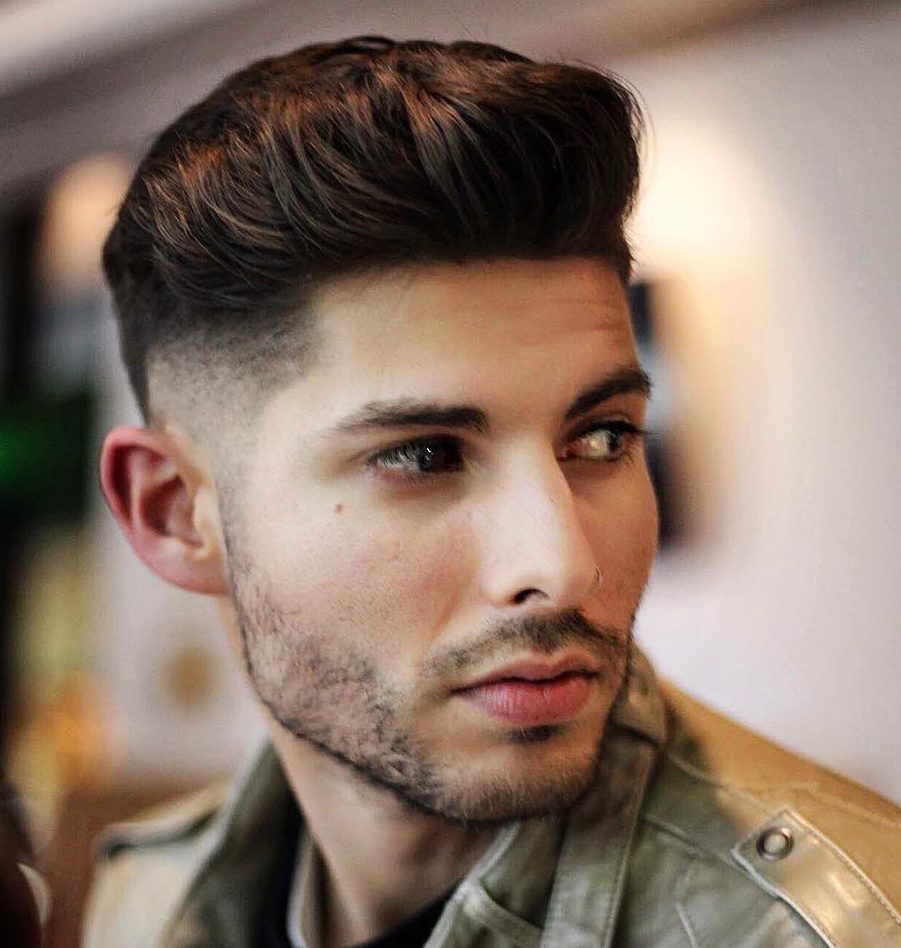 A line up creates a defined hairline that contrasts with a soft pomp and blurry fade.
17. Medium Length Haircut for Men with Curly Hair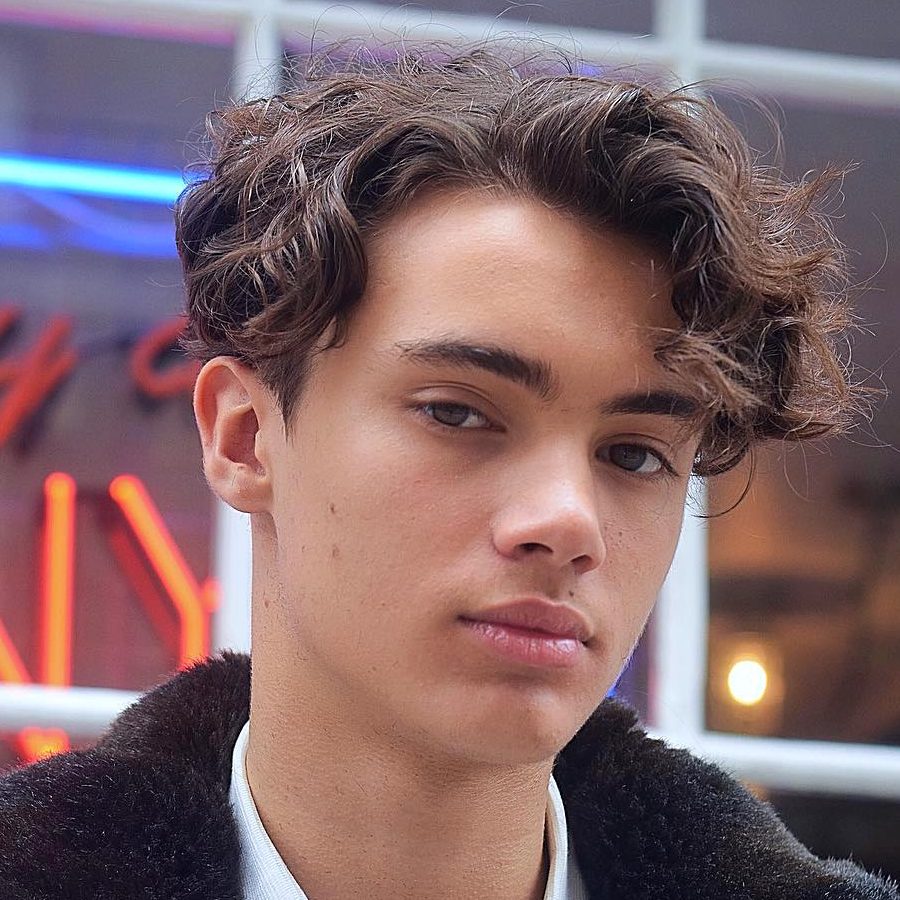 Curly hair already has plenty of texture and flow. This taper haircut and loosely parted style enhances curls.
18. Cool Hairstyle For Men With Wavy Hair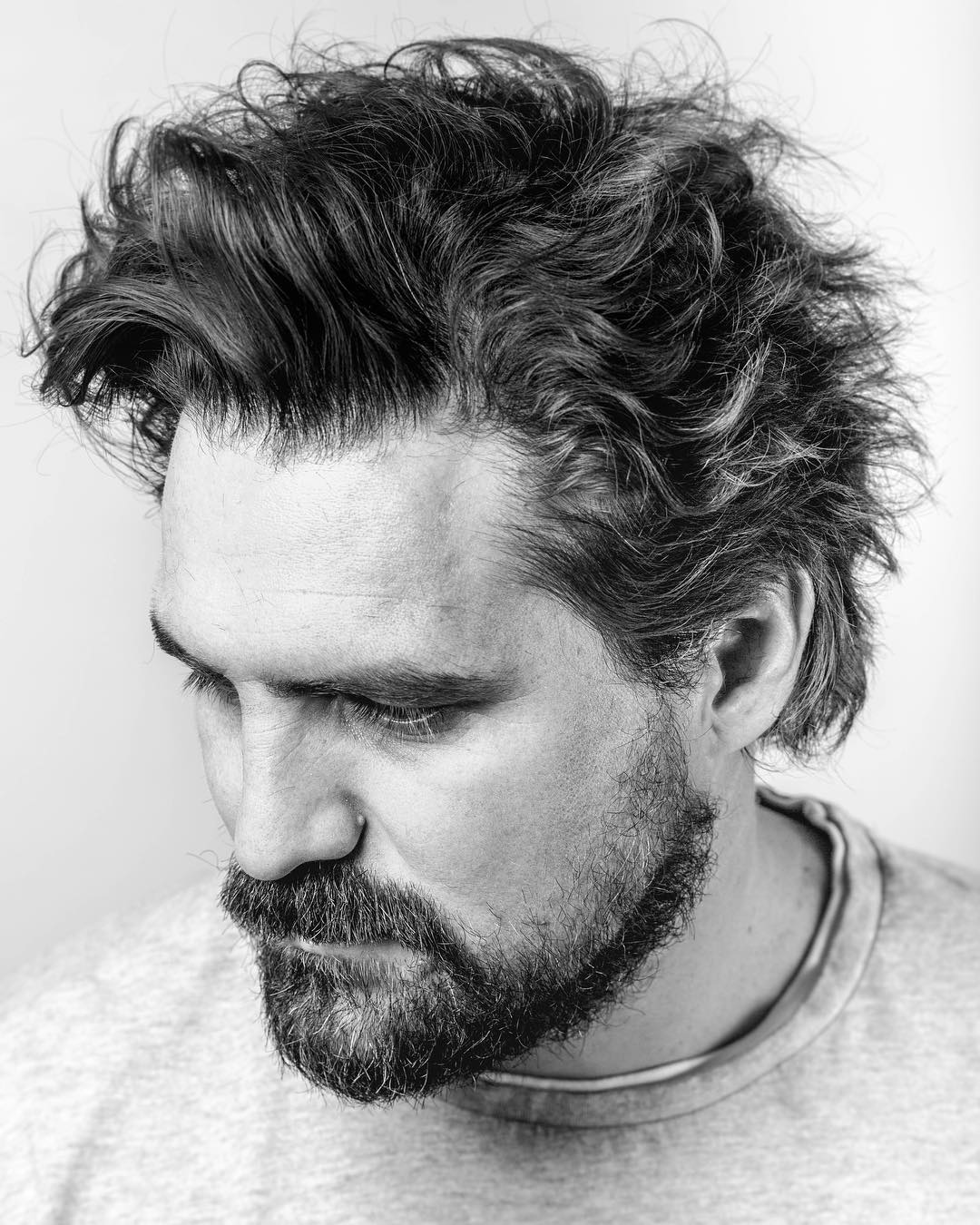 The longer on top haircut for curly hair creates a classic shape with lots of natural volume and texture.
19. Longer Natural Flow Hairstyle For Men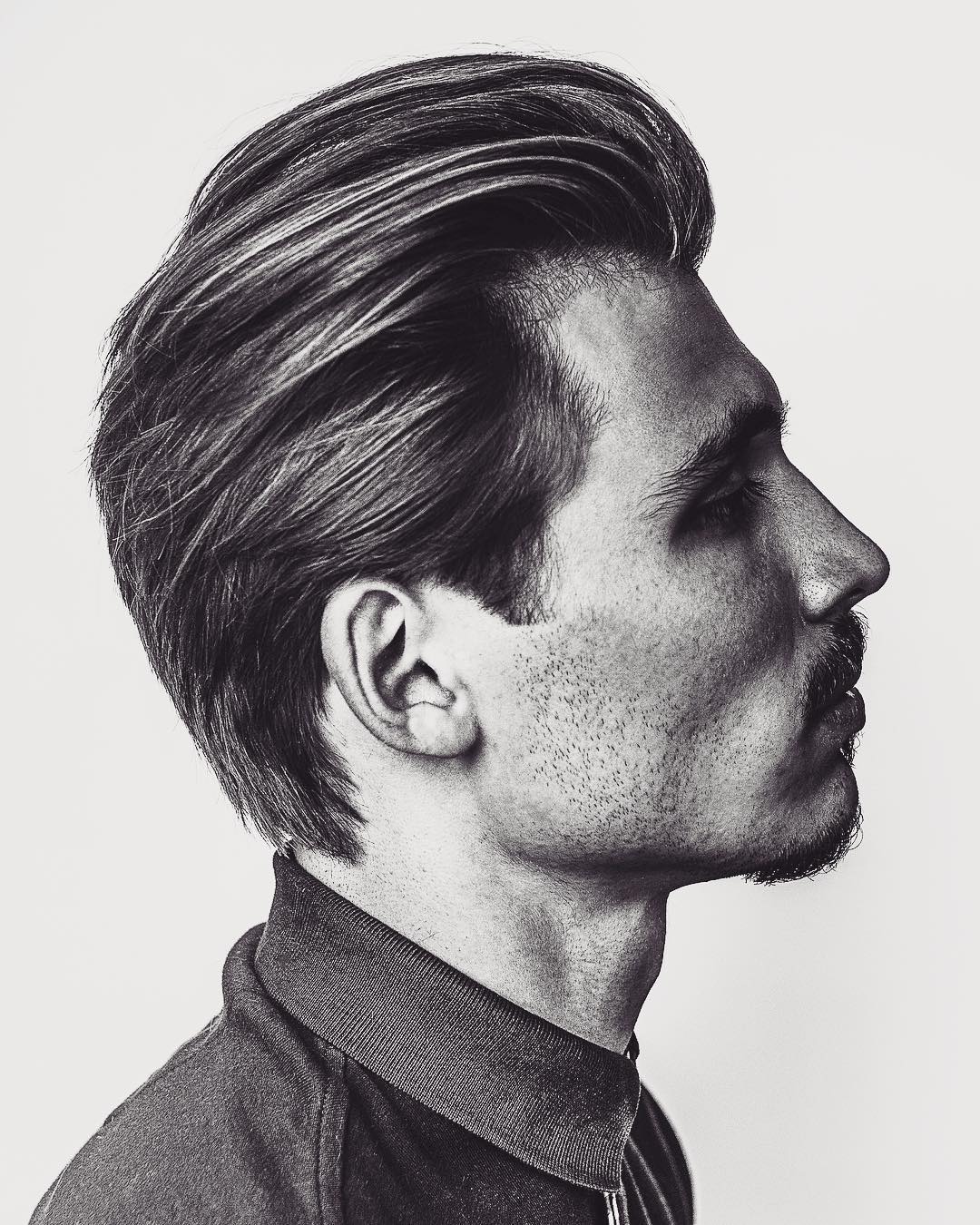 This medium length pompadour uses a matte pomade that balances hold and flow.
20. Medium Length Curls + Line Up + Low Fade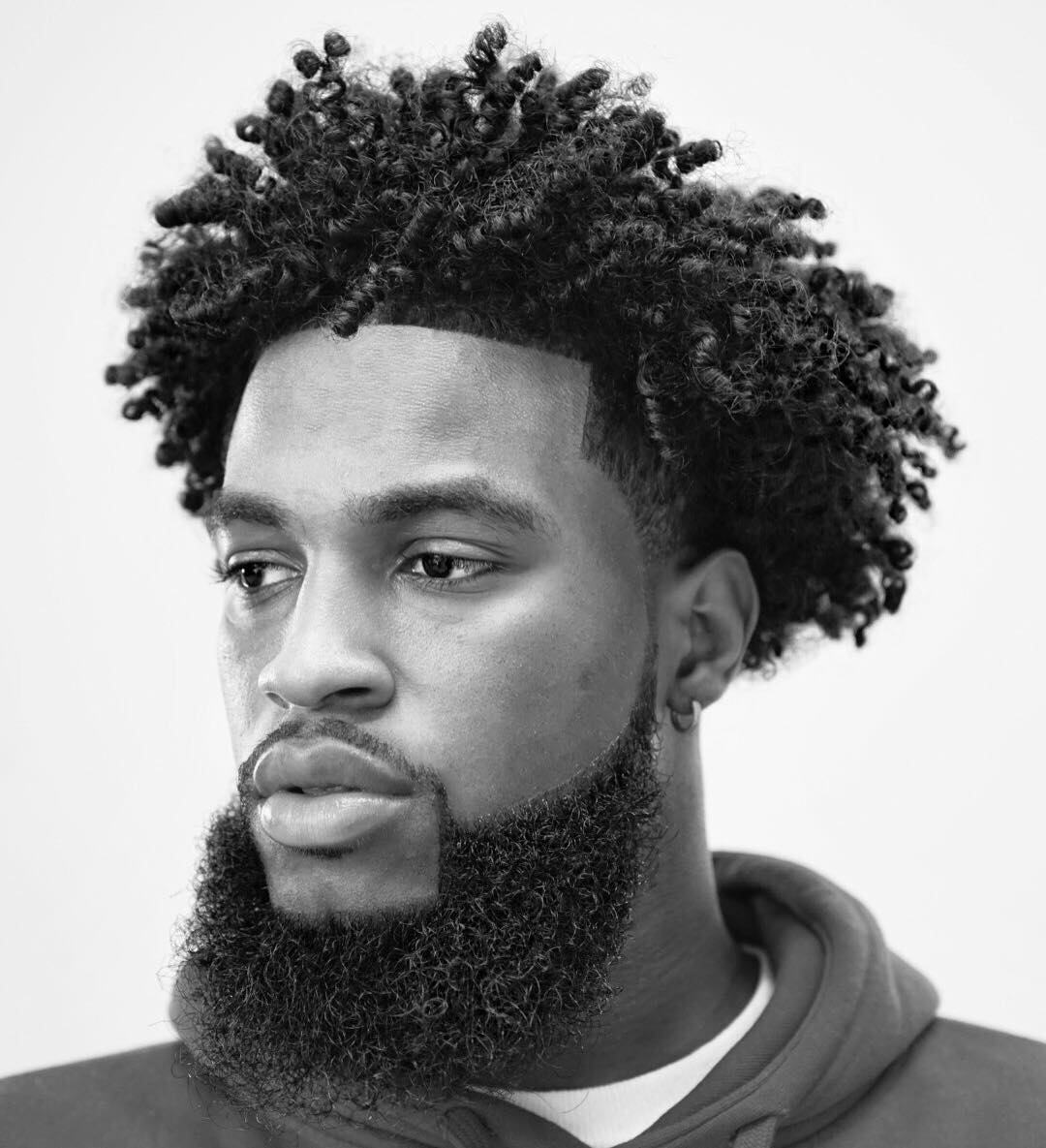 Men's hairstyles keep getting longer, for straight and curly hair. Making it work is all about taking care of curls with minimal shampooing and plenty of conditioning.
21. Heavy Crop Haircut For Men + Drop Skin Fade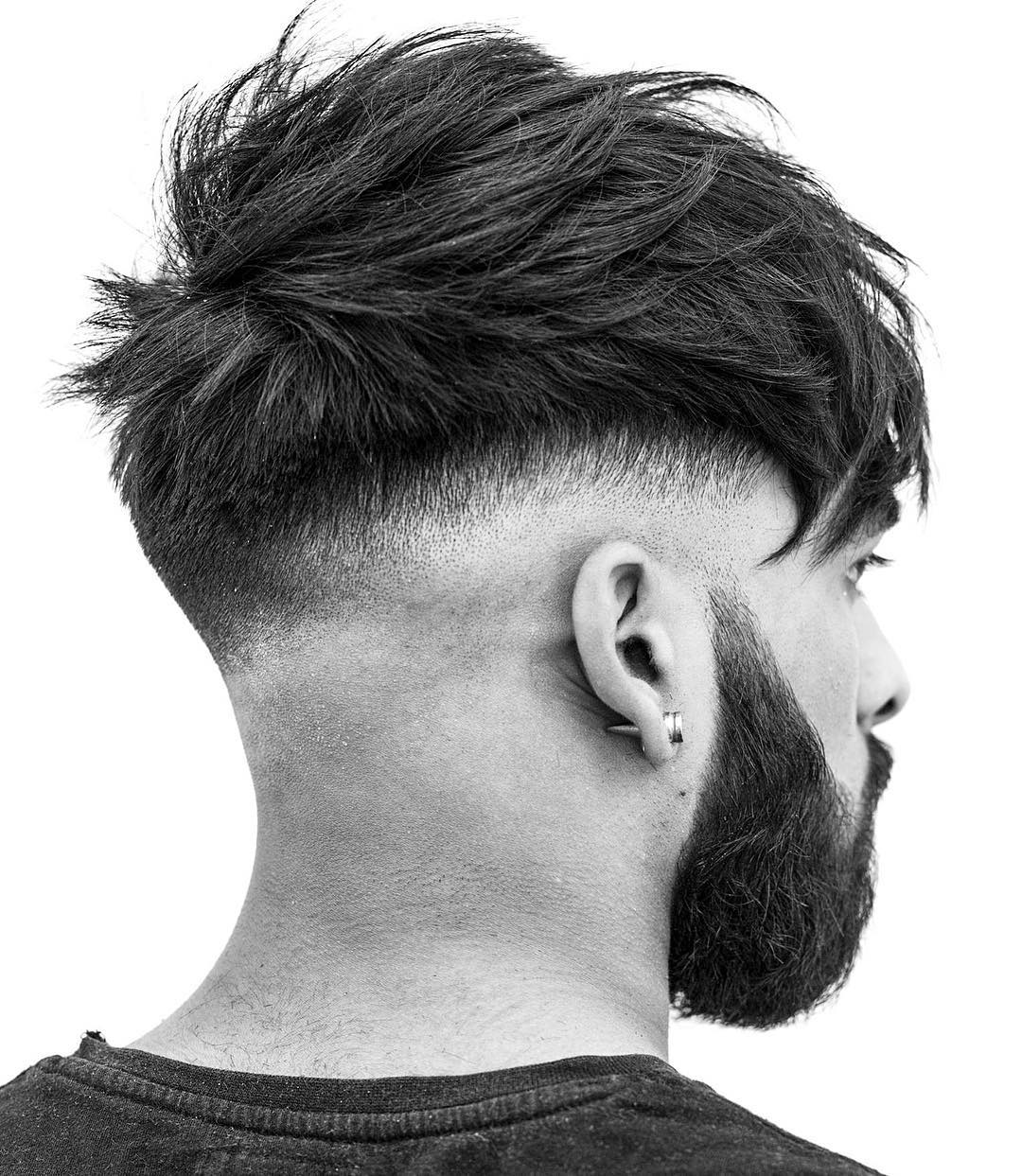 This bald fade creates a defined line that emphasizes thick hair on top cut into a crop with plenty of weight. Textured styling adds volume and shape.
22. Tousled Quiff + Messy Texture + Beard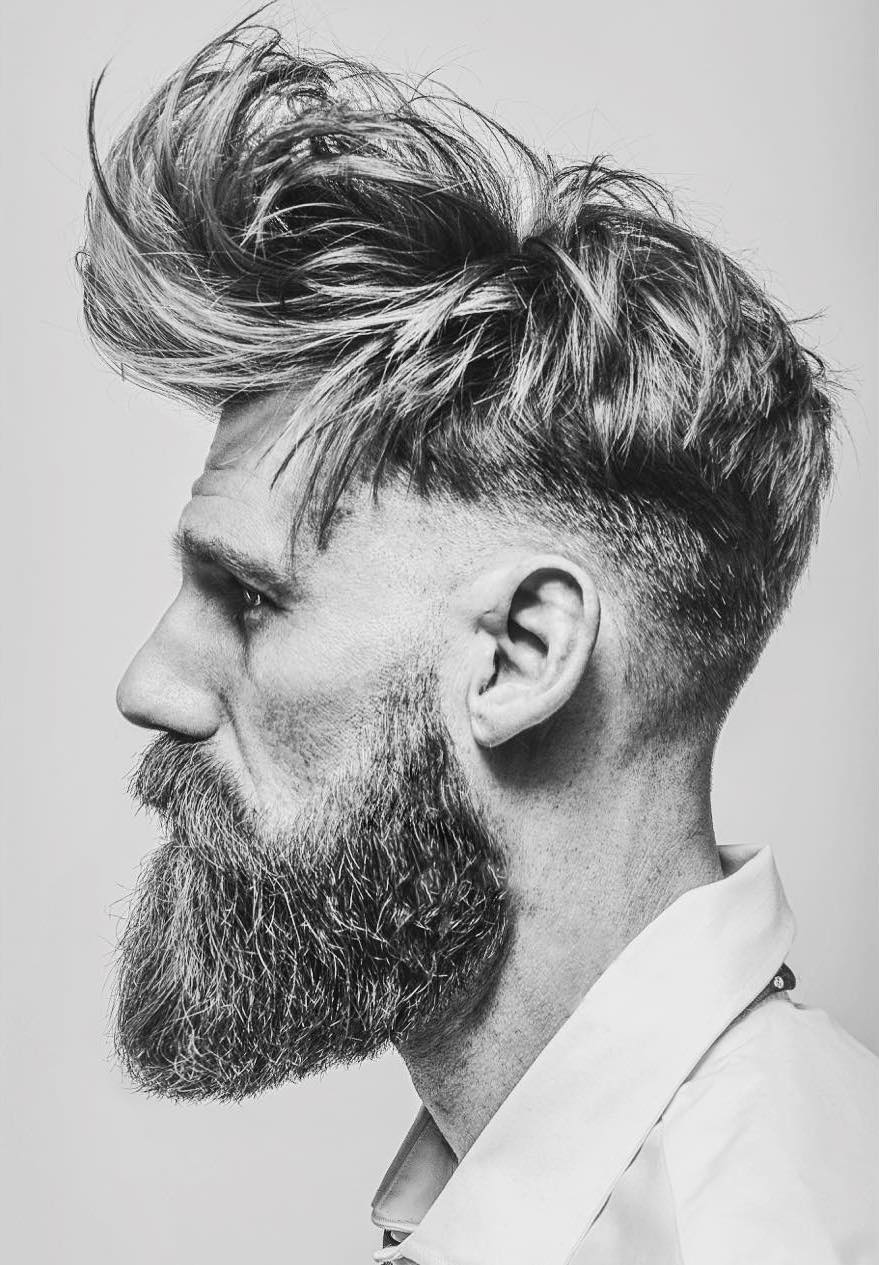 Messy texture plus plenty of volume results in an ultra cool look.
23. Textures + Long Fringe + Cool Neck Design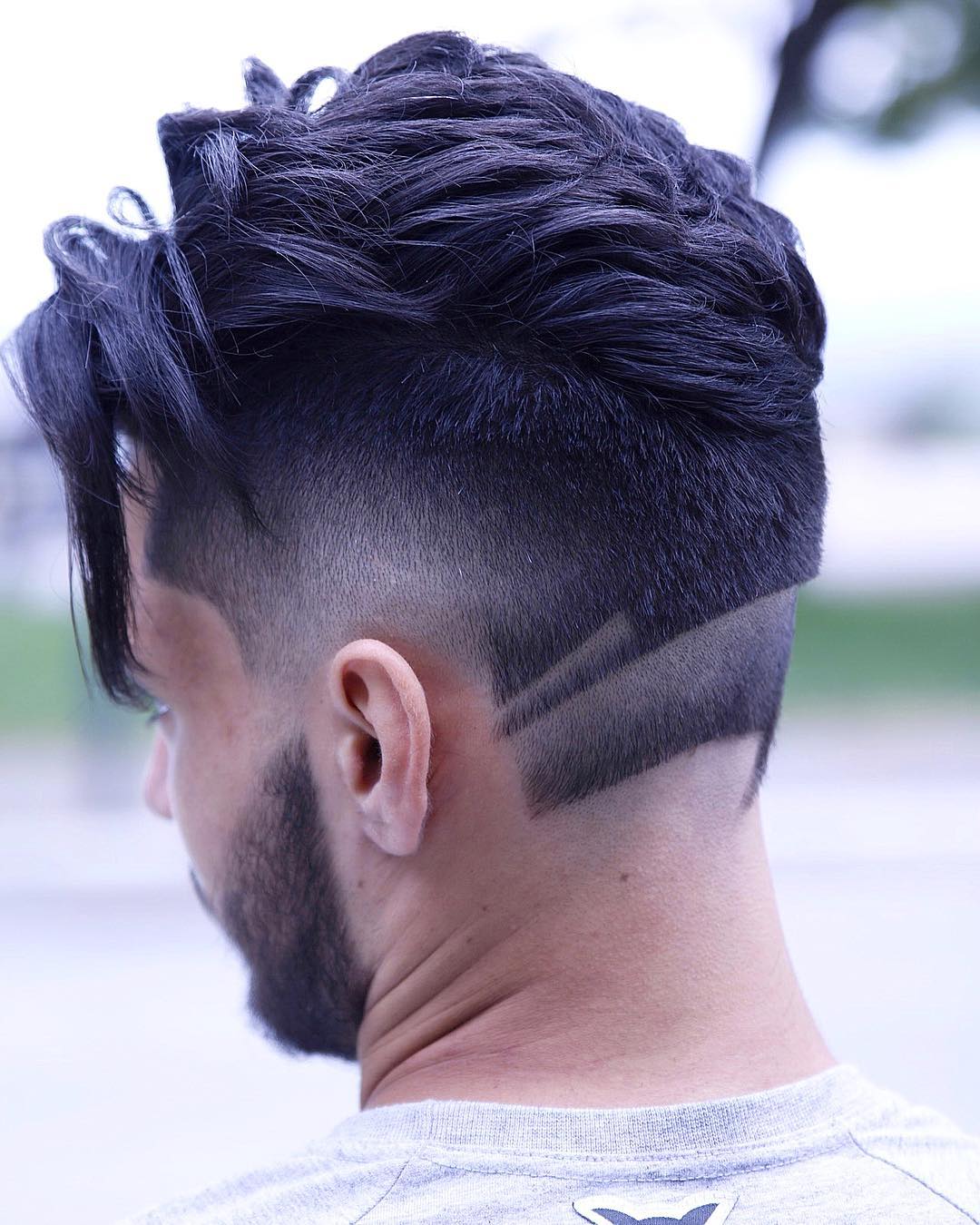 Men's hair designs are frequently located at the back of the neck for major impact when you are coming and going. This is one of the coolest men's haircuts of the year.
24. Short Sides + Long Hair On Top Styled Back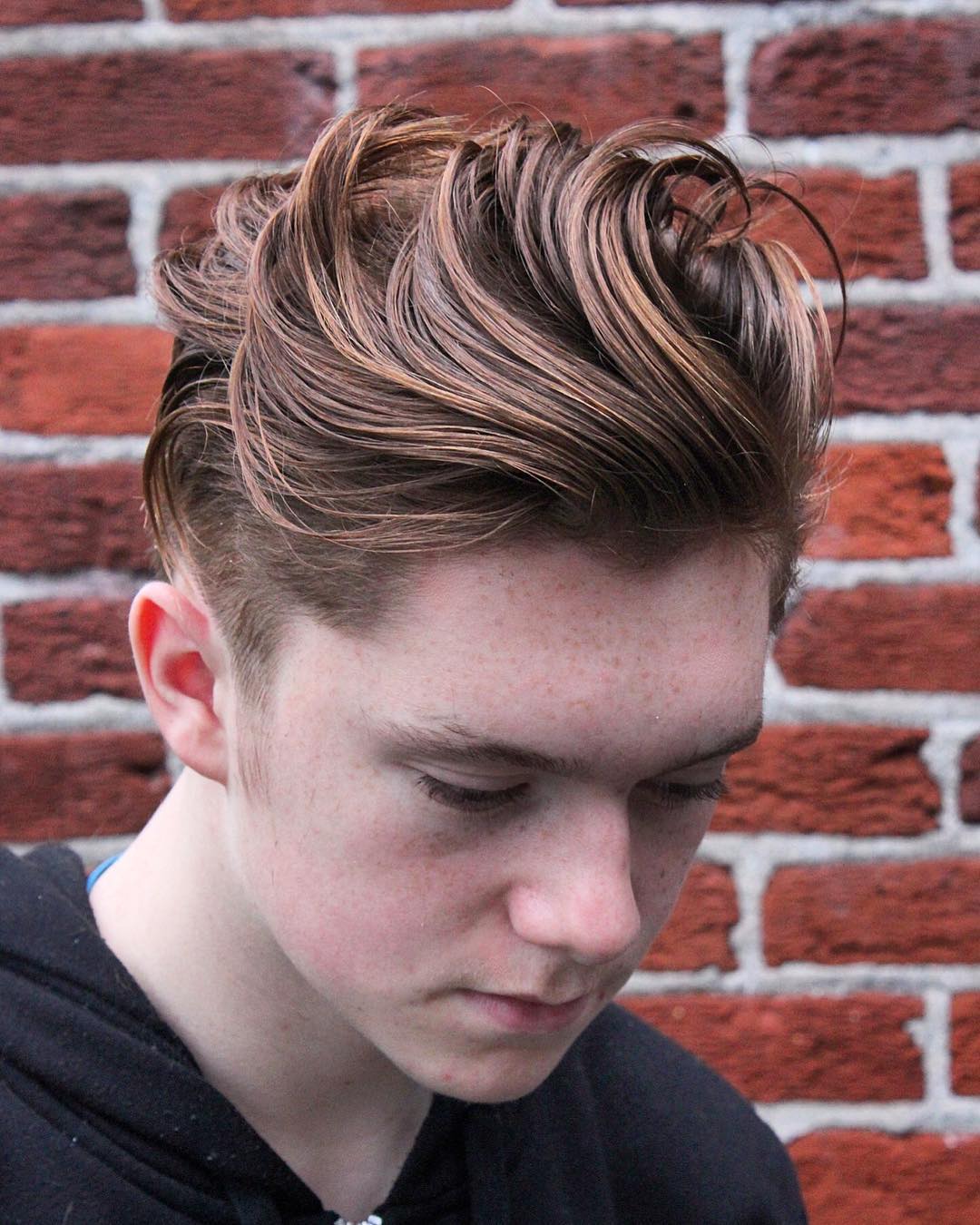 This long hair is styled with beach-inspired waves. Short hair at the sides keeps the look clean.
25. Chin Length Man Bob + Beard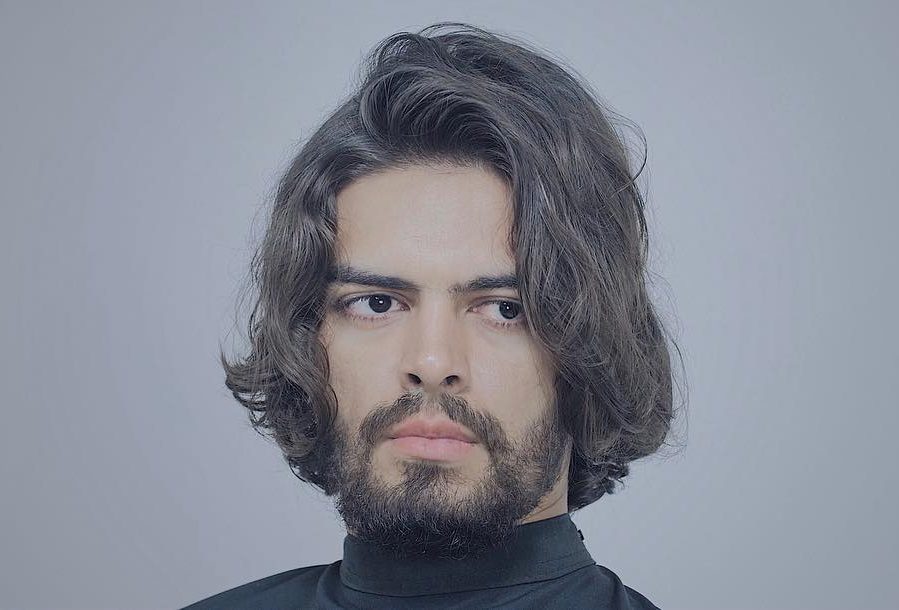 When David Beckham gets a cut, you know it's going to be a trend. The man bob is back. It's more than a grown out look. Get a cut to create a flattering shape and the chin length.
26. Killer Long Hairstyle For Men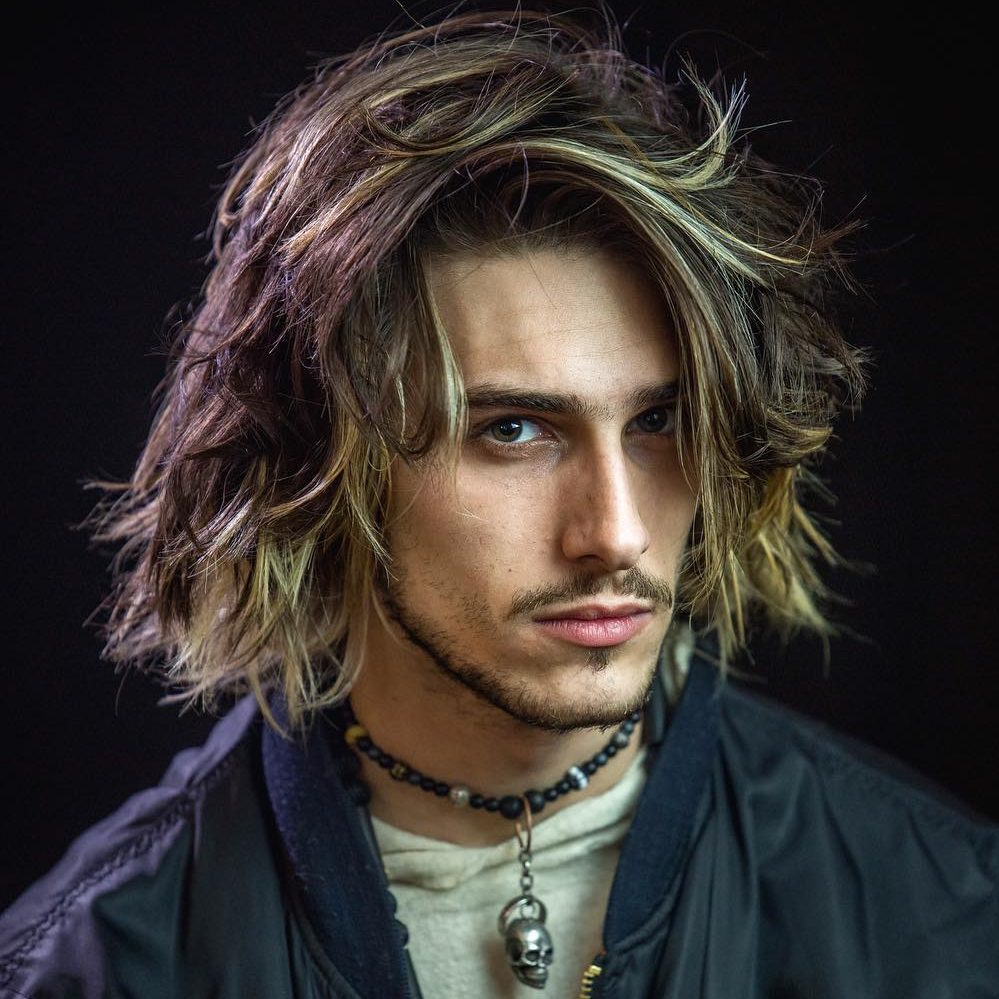 When done right, long hair for men is undeniable cool. See above.
27. Long Layered Men's Haircut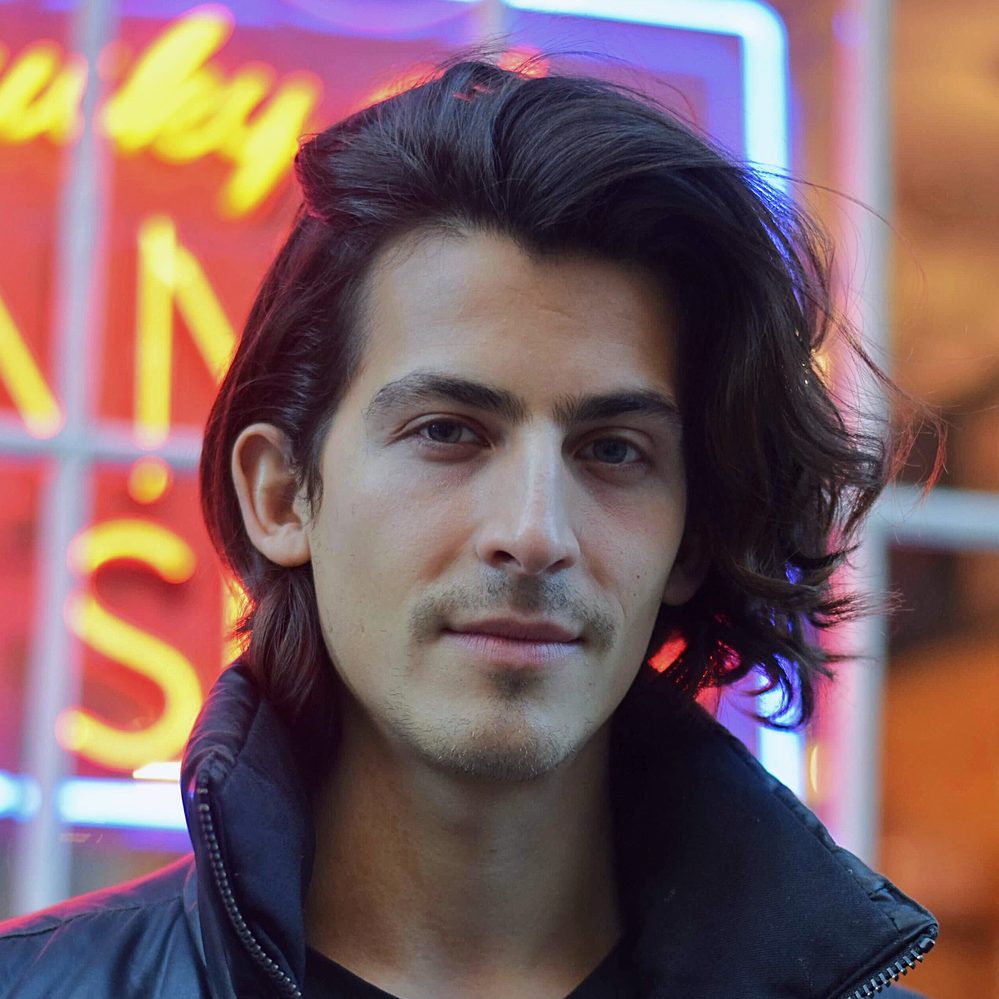 This chin length cut is effortlessly cool. Style with fingers and tuck it behind the ears.
We use affiliate links and may receive a small commission on purchases. Please read our disclosure.