The undercut has been a dominating men's hairstyle trend because it's cool and looks good on everyone. Undercut hairstyles are often longer on the top of the head with the back and sides shaved. This undercut for 2015 is a little bit different. Check out one of the coolest new men's hairstyles.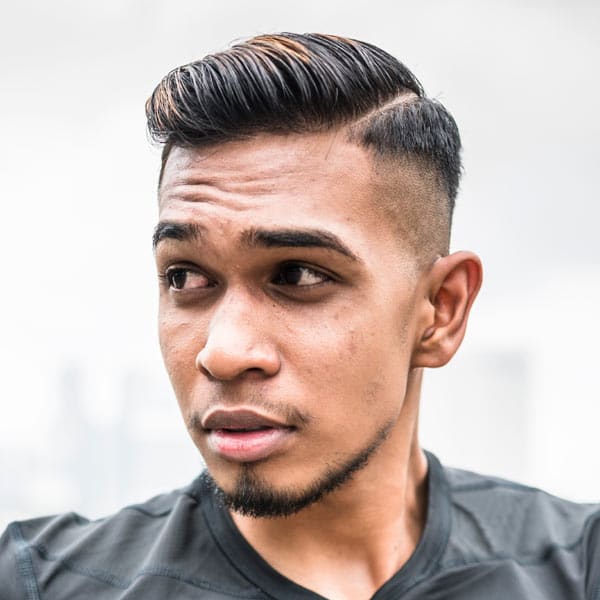 There are plenty of ways to wear an undercut. One cool addition to any hairstyle is shaved temples and sideburns. This cool look takes a cue from the low fade, where hair is cut short on a diagonal towards the back of the head. Instead of a taper down to the skin like a razor fade, this disconnect hairstyle makes the transition by cutting hair at an angle.
Up top hair is slicked across with some volume. Product adds texture and a hint of sheen. A few bronze streaks bring extra dimension to otherwise dark hair. Last but not least, a hard part defines the separation between longer and short hair.
The combination of an undercut, razor part, and slick hair is a haircut that is greater than the sum of its parts. Or you can mix and match, adding this undercut to a shorter or longer hairstyle. Either way, the undercut 2015 is a cool addition to any look.