For some of the wildest soccer hairstyles, look no further than Neymar da Silva Santos Júnior, aka Neymar Jr., aka Neymar. From short natural curls to blonde bangs to spiky mohawks, Neymar has tried just about every haircut possible.
How does he get such a wide range of looks with curly hair? The Brazilian soccer star likely gets a Brazilian Blowout to straighten his hair. While this process isn't cheap, it can last from 8-10 weeks.
The chemical straightening process is tough on hair as well as the wallet so we recommend using a blow dryer or flat iron to get these styles or embracing curly hair.
Now check out some of Neymar's haircuts from over the years.
1. Short Curls + Temple Fade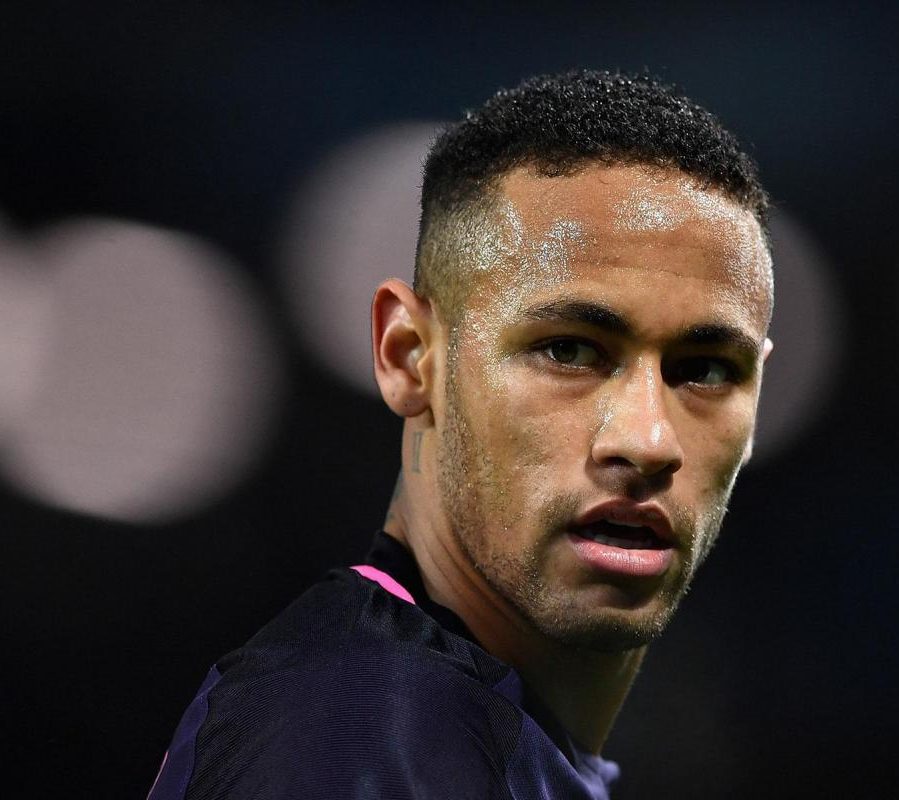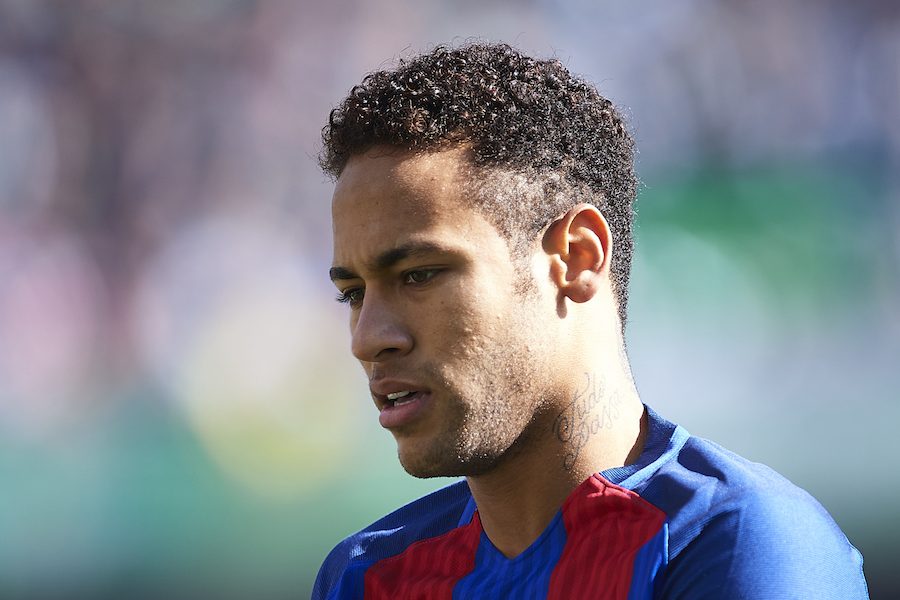 These two pictures show a stylish and easy-to-wear fade haircut with short curls. It looks great with a fresh fade and a bit of stubble.
2. Platinum Blonde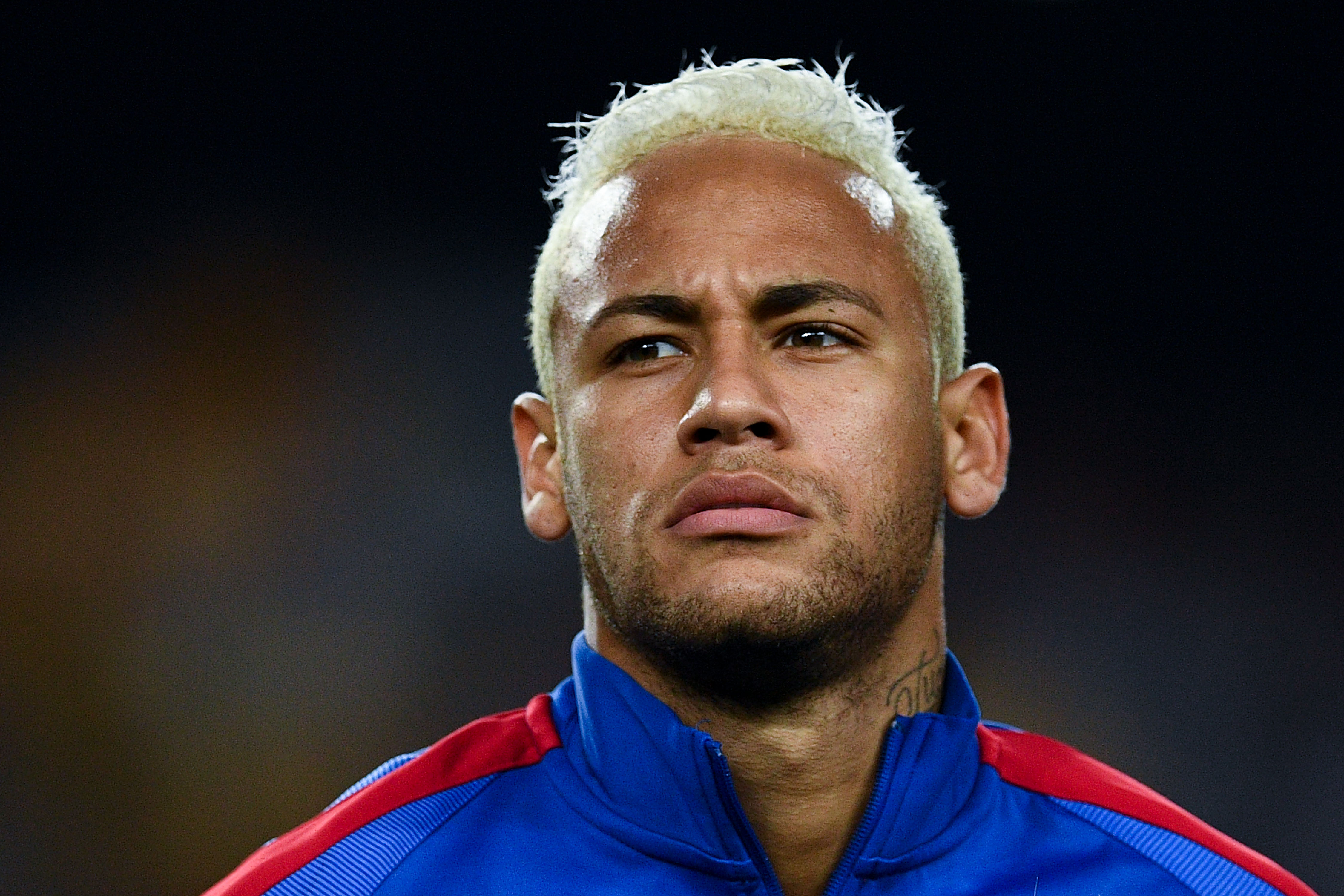 Getty Images
In addition to changing hair texture, Neymar mixes it up with hair color too. This wavy short haircut is bleached blonde all over.
3. Faux Hawk + Fade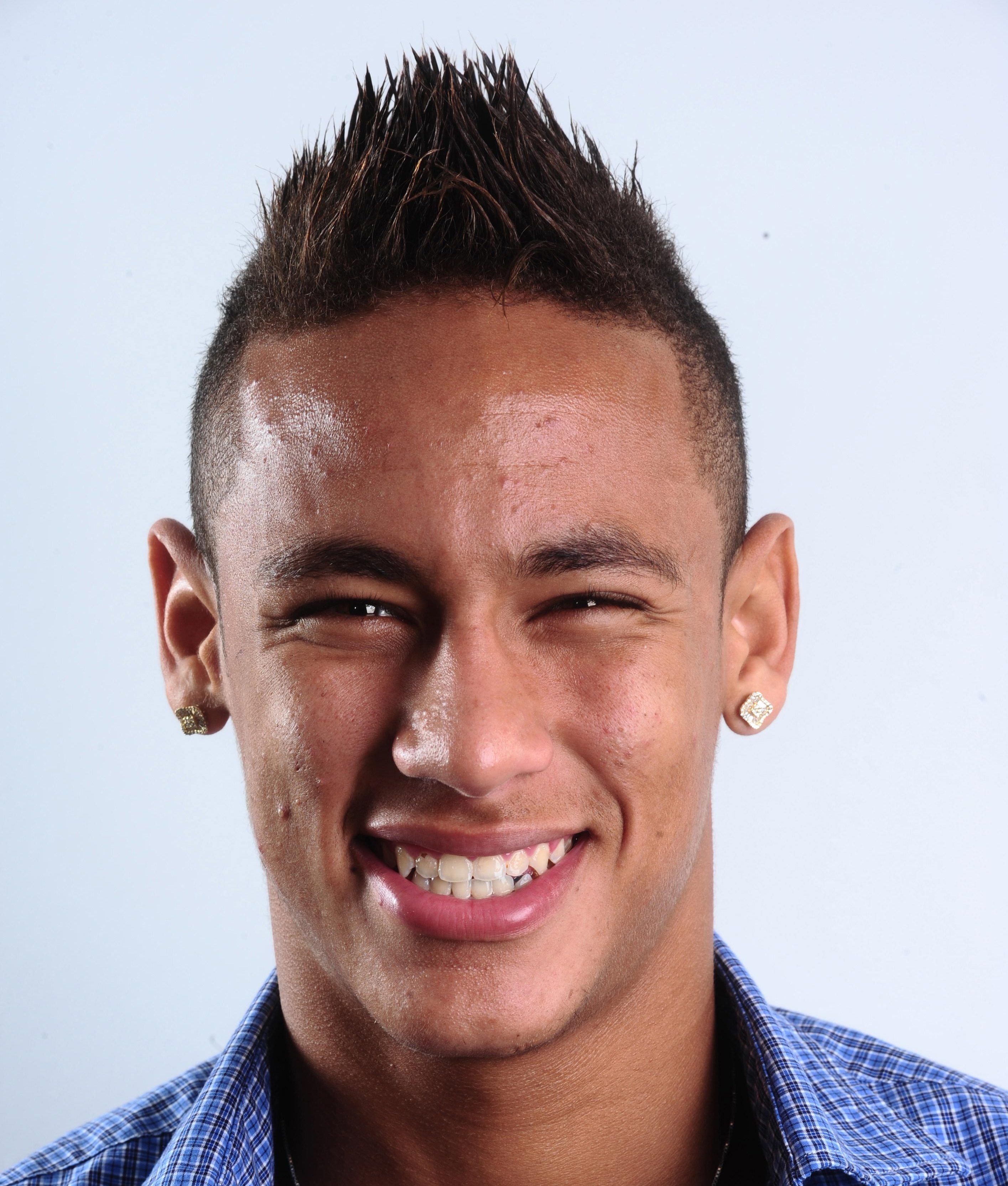 The faux hawk is a popular soccer hairstyle and works really well with longer short hair and faded sides.
4. Angled Bangs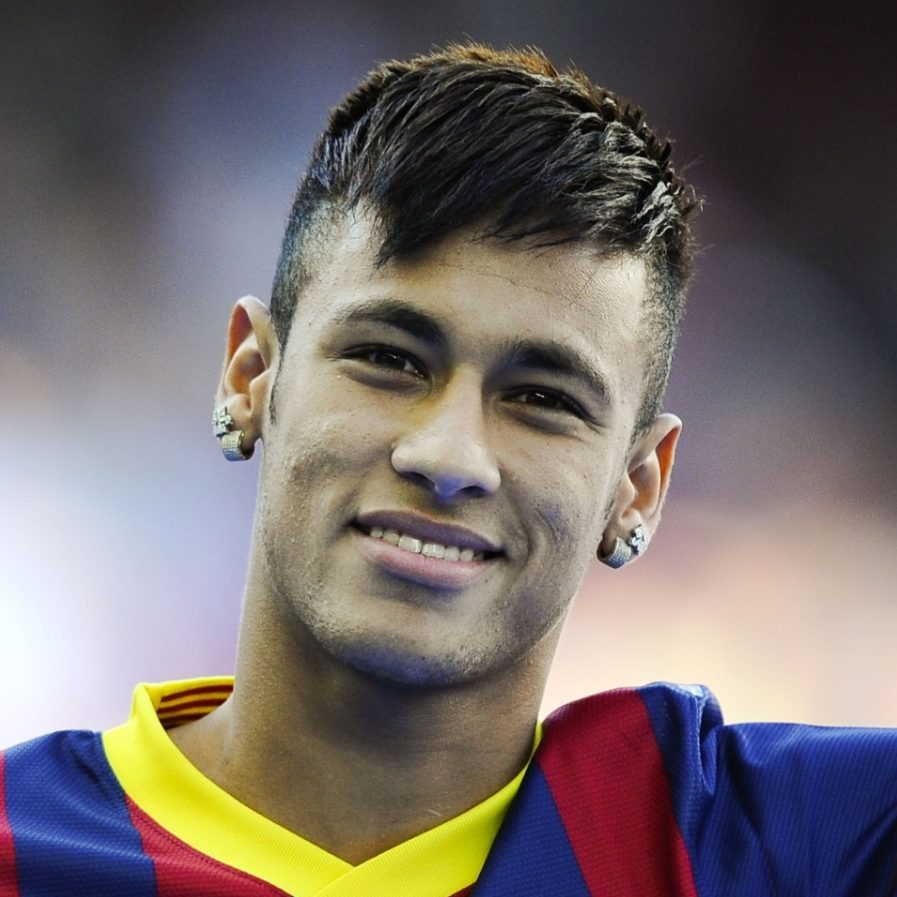 Flickr Creative Commons
This Neymar hairstyle is totally on trend today. Hair is left thick on top and cut to enhance texture and create angled fringe. This haircut can also be slicked back or spiked up.
5. Comb Over Fade Haircut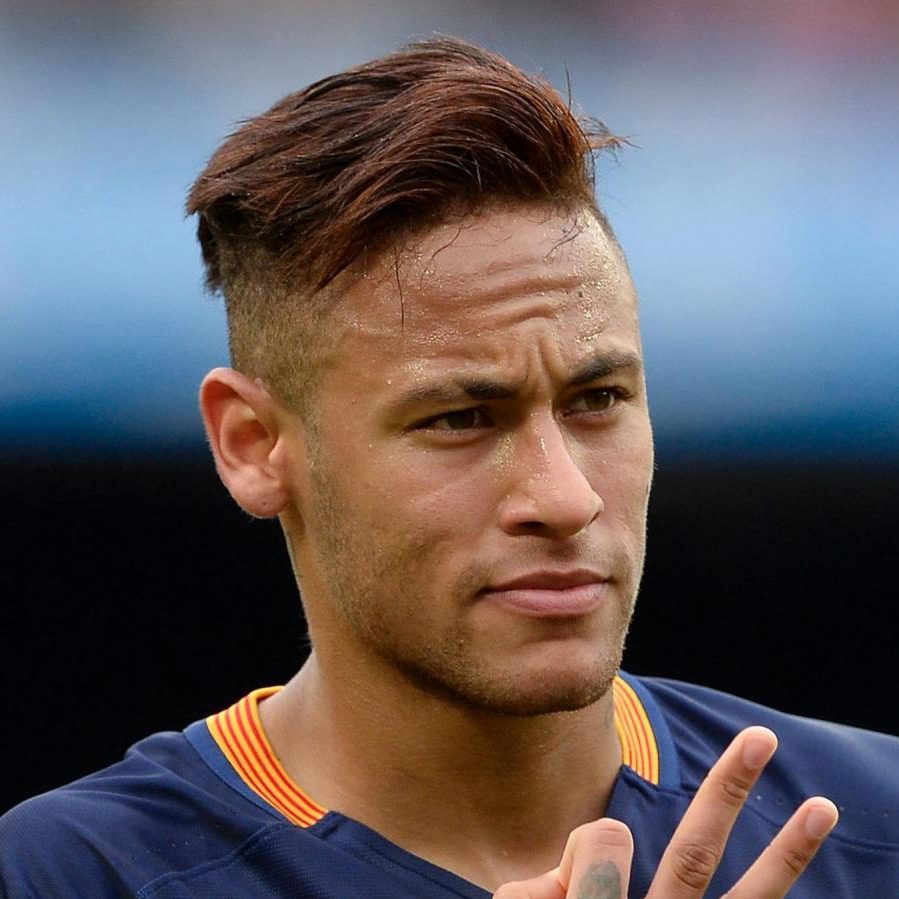 Getty Images
The comb over fade is hot haircut because it looks great and is low maintenance. This version is on trend for 2017 with volume and flow. The auburn hue is a flattering choice.
6. Wide Mohawk + Blonde Streaks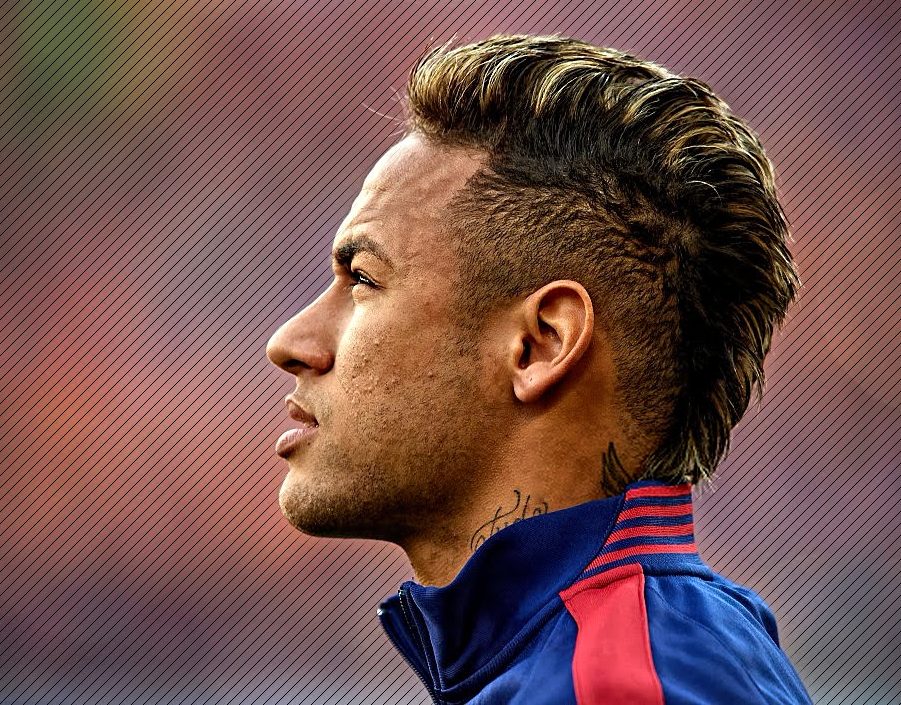 This eye-catching haircut has bold color and shape. Hair is short but cut into a wide mohawk with a burst fade. Spiking hair up achieves that mohawk profile and accentuates the platinum highlights.
7. Mohawk + Bangs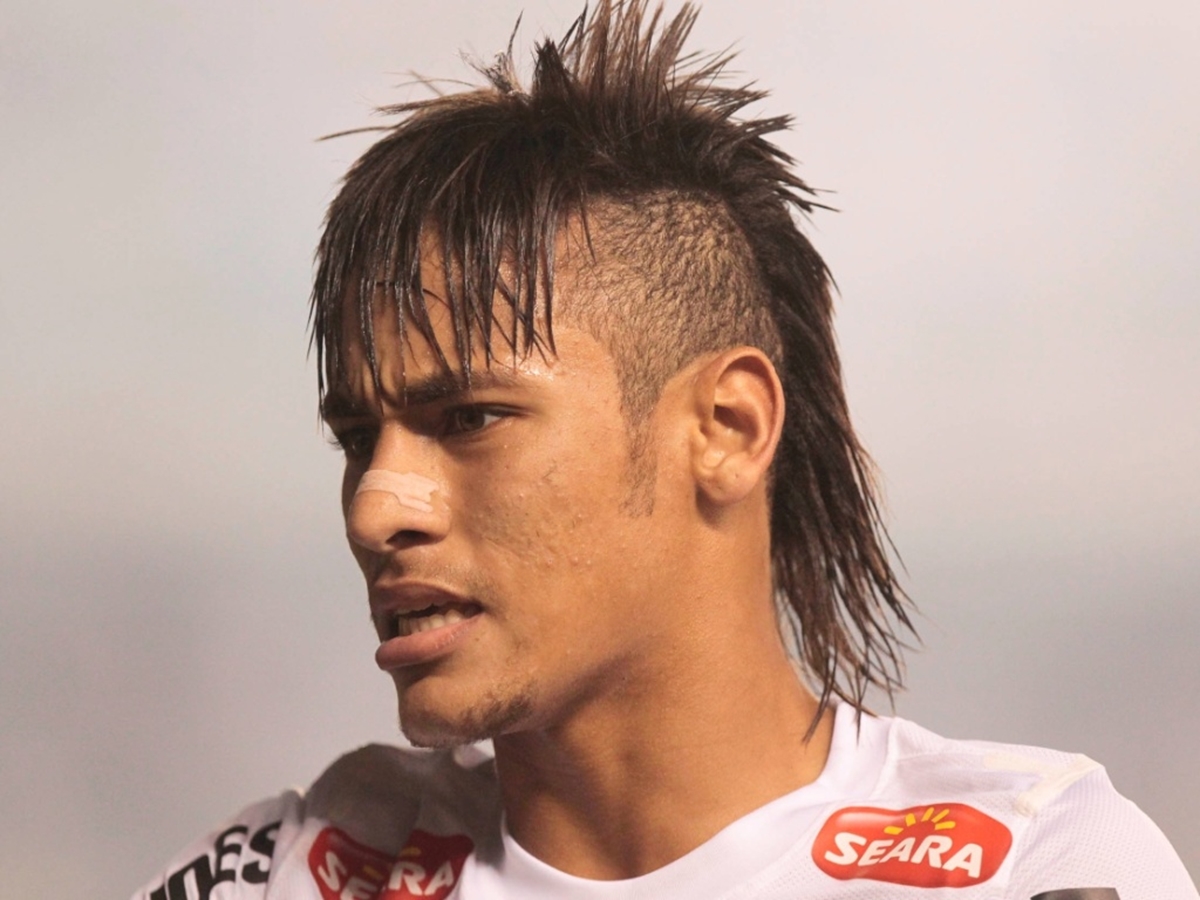 There is the mohawk haircut and then there is the mohawk hairstyle. The cut can be worn in a lot of different styles. The mohawk hairstyle takes a fair amount of time and effort to achieve vertical spikes, especially with longer hair.
Neymar's mohawk haircut is badass without any styling. Shorter hair stands up naturally while forward fringe and some mullet action make for a striking silhouette.
8. Mohawk + Long Braids + Surgical Lines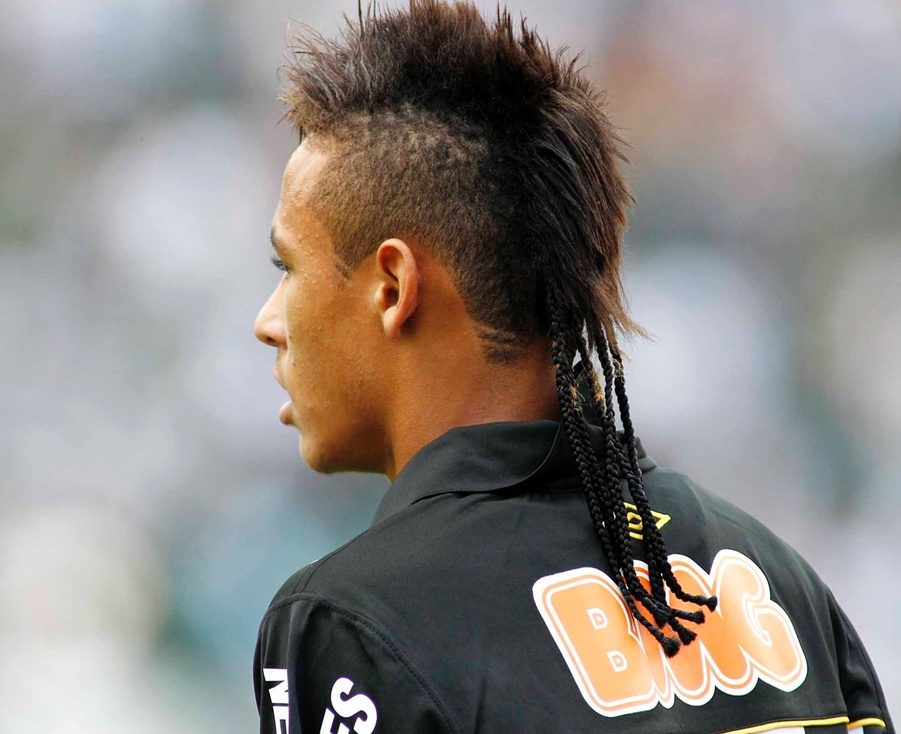 The most elaborate of Neymar's hairstyles, not just anyone can pull this off. The mohawk is cut in the traditional style with hair at the right length to stand up on its own. There is no styling required to get this look so it is a good choice for athletics or guys who just don't want to spend time with hair product and a blow dryer.
As if that's not enough, shaved lined slash through the sideburn and edge of the neckline. Last but certainly not least, a quintuplet of long braids complete the look. Is it still a rat tail if there are five of them? It really doesn't matter. It's a cool look that Neymar can pull off.