Odell Beckham Jr., wide receiver for the New York Giants, is almost as famous for his hairstyles as his athletic ability. His signature mohawk fade haircut has evolved in length and color over time.
One thing that stays the same is faded sides and medium length curls. Men's hairstyles are getting longer in 2017 and Beckham has been ahead of that trend.
Check out the most famous versions of the Odell Beckham haircut.
1. Burst Fade Mohawk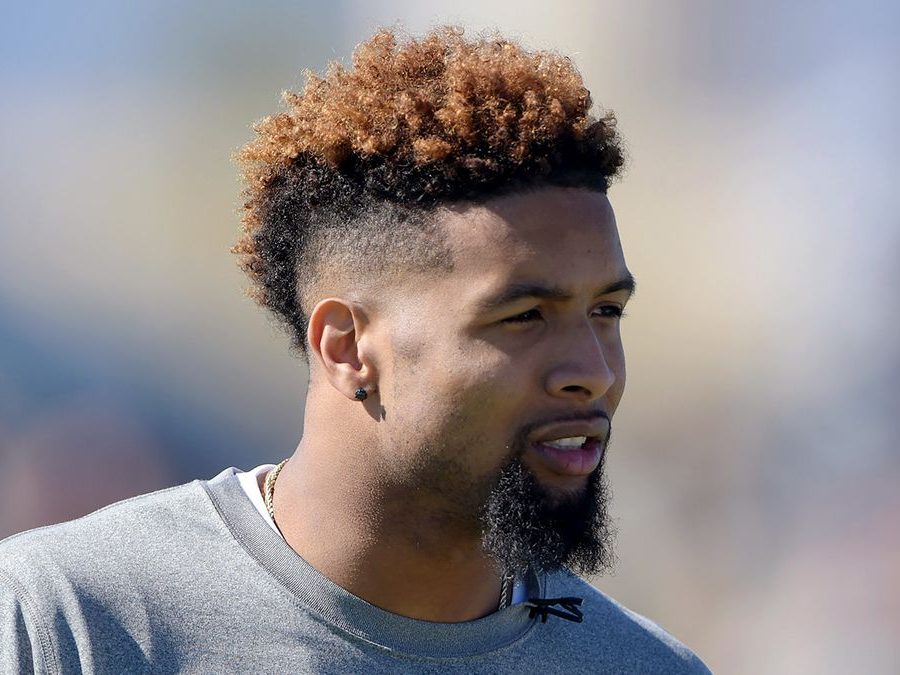 The famed Odell Beckham haircut started out as a the popular burst fade mohawk with two-tone color. This is a cool haircut for curly hair, especially kinky curly hair that holds its shape.
2. Wide Mohawk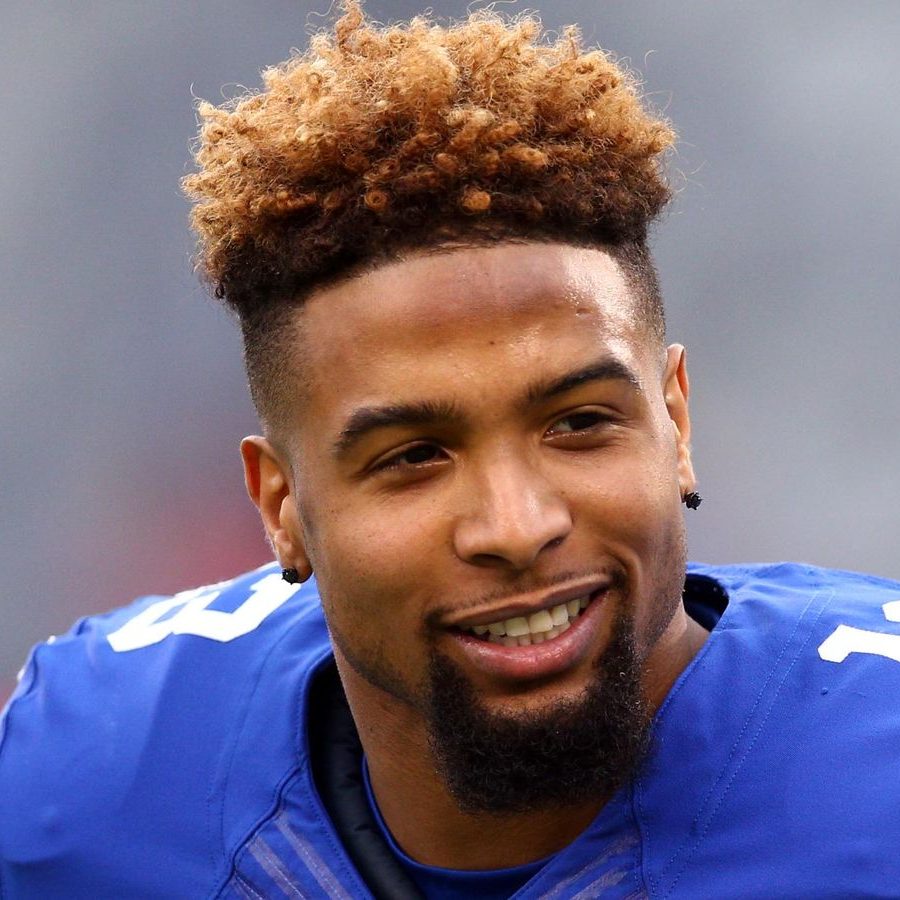 Here's another look at the same haircut from the front. The burst fade goes up to the hairline for a high fade effect from this angle.
3. Medium Length Curls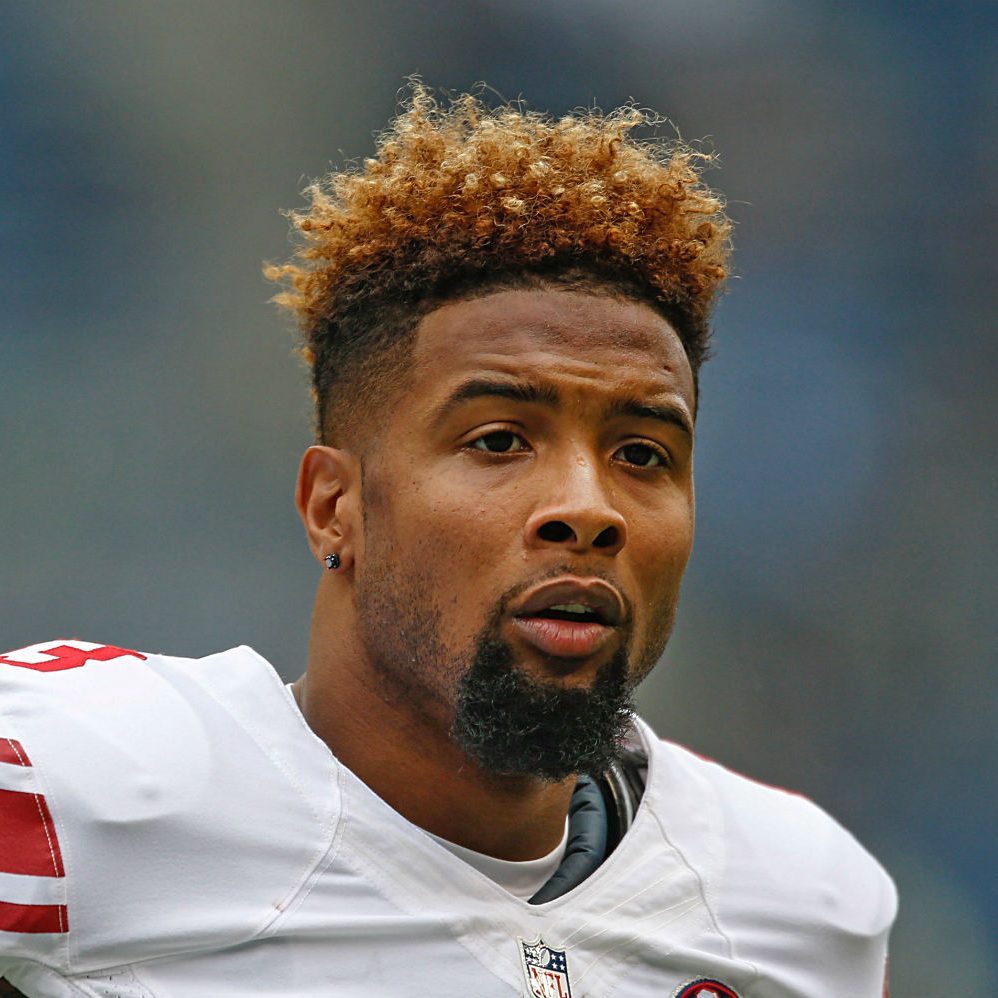 Over time, this Odell Beckham wears the mohawk haircut longer and lighter in color.
4. Long Mohawk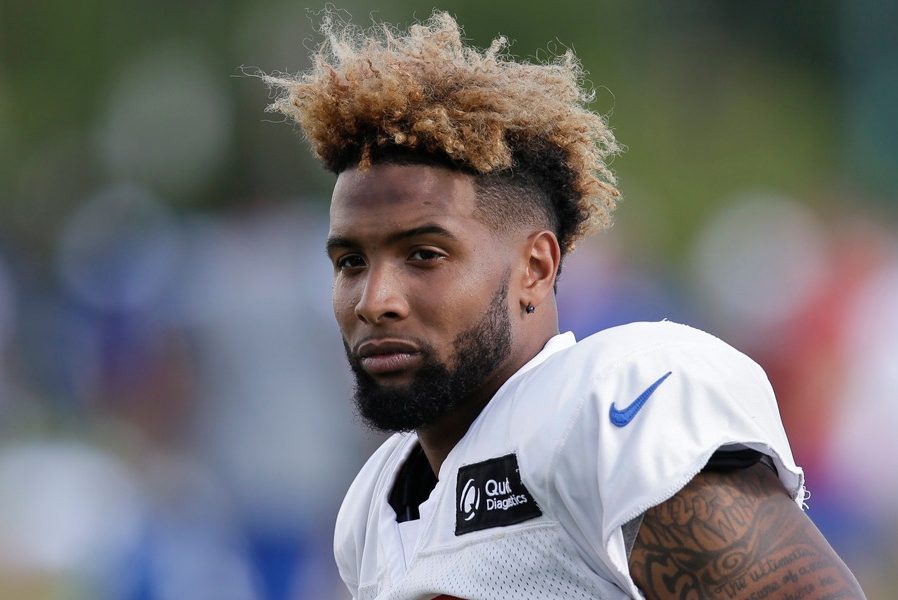 John Minchillo – Associated Press
Longer hair on top contrasts with a fresh line up and fade. Hair can be worn more vertically when it's not crushed by a football helmet.
5. Frosted Tips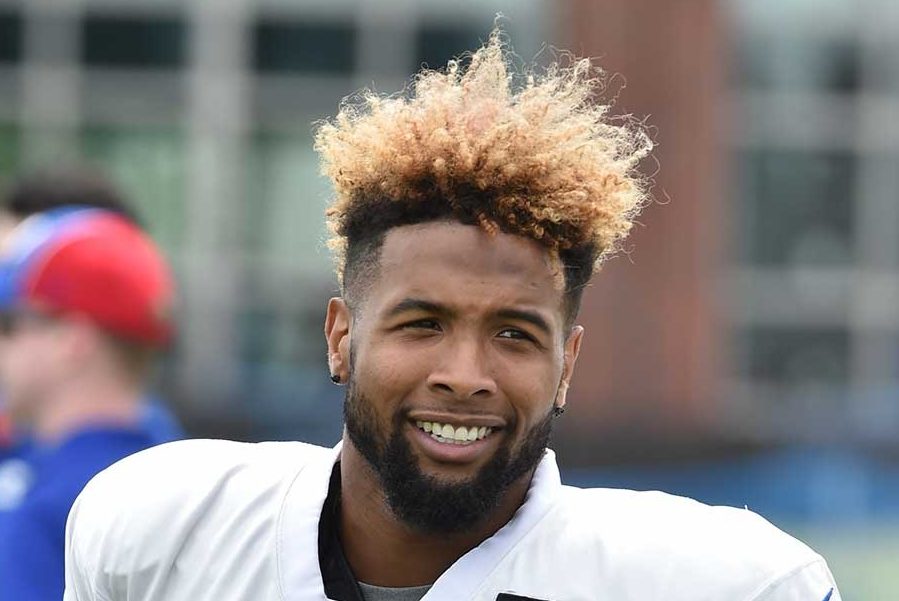 Hair is longer and lighter again while the beard is grown out from a goatee.
6. Mohawk Fade Haircut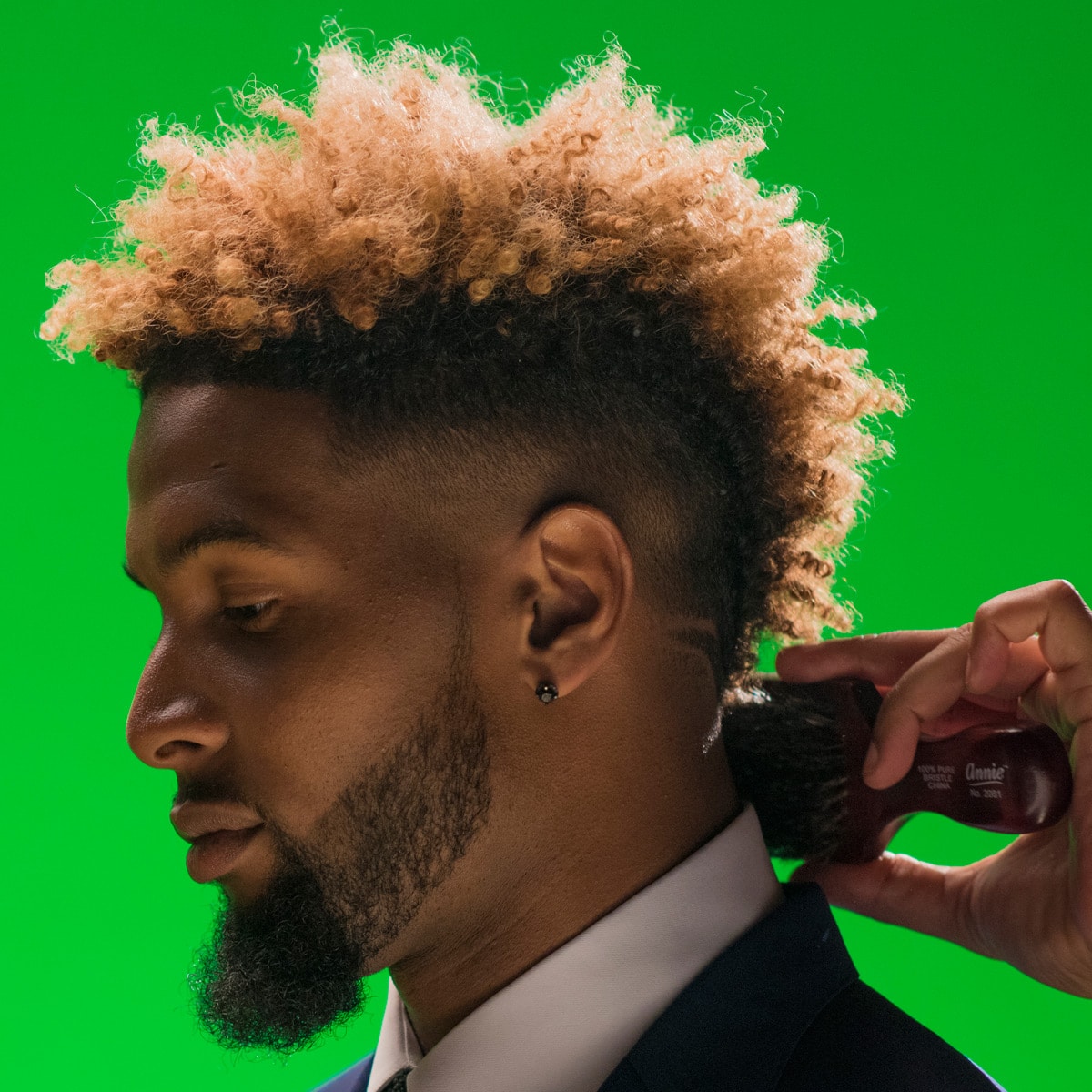 The distinctive mohawk profile is evident in the side view and highlighted in blonde. This cut stays sharp with regular barber visits to keep the edges fresh and add a hair design.
7. Platinum Mohawk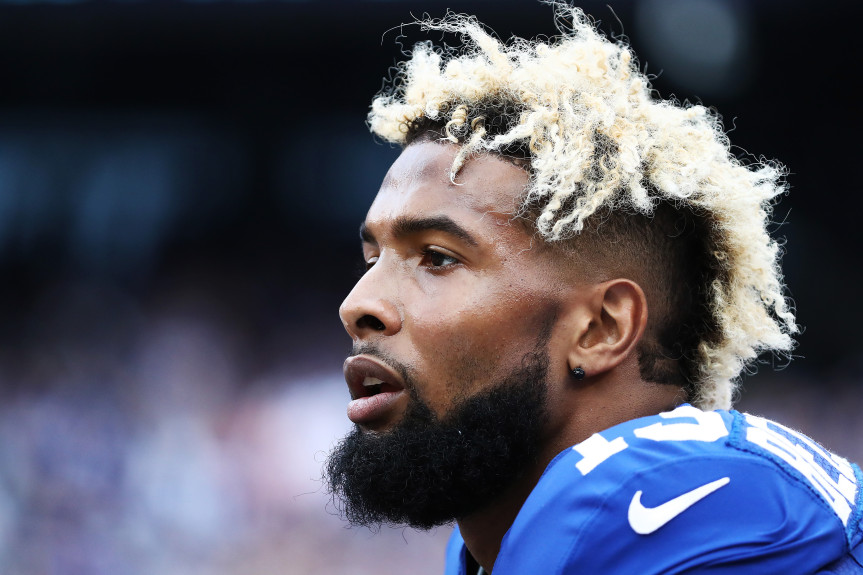 Al Bello – Getty Images
Platinum ends stand out against black hair.
8. Odell Beckham Haircut from the Back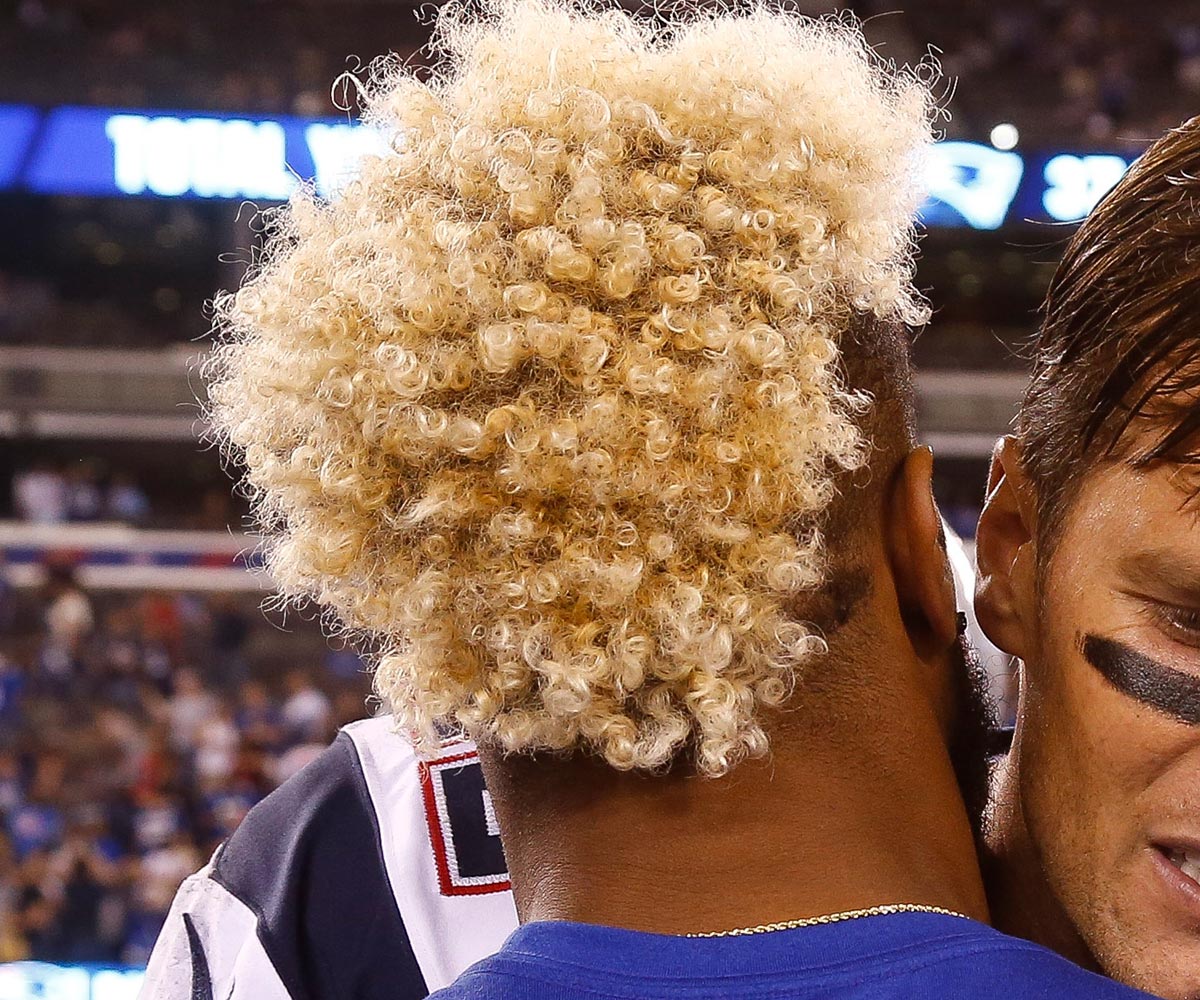 The wide mohawk also looks great from the back. The cut tapers towards the neckline and has a fade for a clean finish.
9. Headband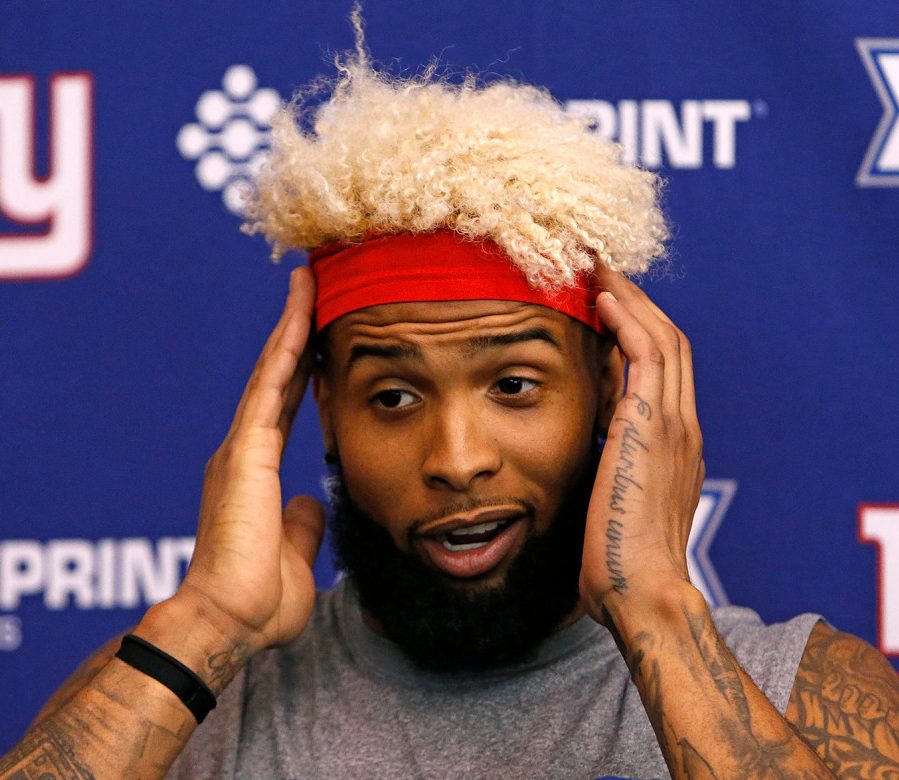 Charles Wenzelberg- New York Post
Sometimes a headband is necessary with long curly hair.