For summertime, hair should be easy to style and keep you cool. Enter the classic long on top, short sides cut. Close cut hair all around helps beat the heat while length on top provides styling options or looks great worn messy too. Check out one of the best men's haircuts for summer seen on Swedish model Sebastian Hallqvist.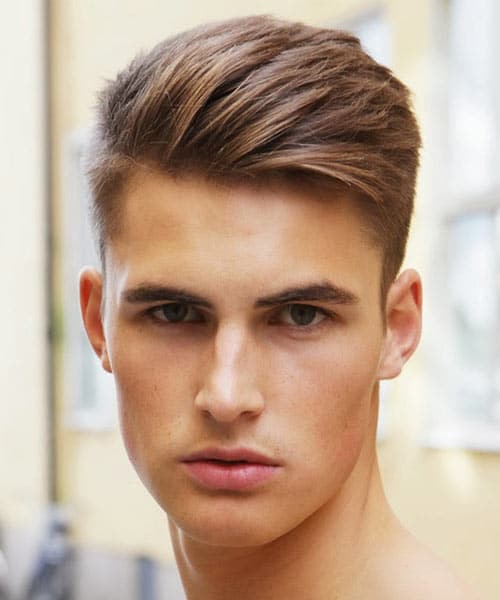 This simple yet stylish do is a cool cut for summer that also looks good in the office, at weddings, or out on the town. It's a longer version of the brush cut, one of the classic military haircut styles for men. This cut features close cut sides and back, with longer hair on top cut to the same length and following the contours of the head. While the brush cut is styled to resemble the bristles of the brush, this longer version is worked back and across with a matte product.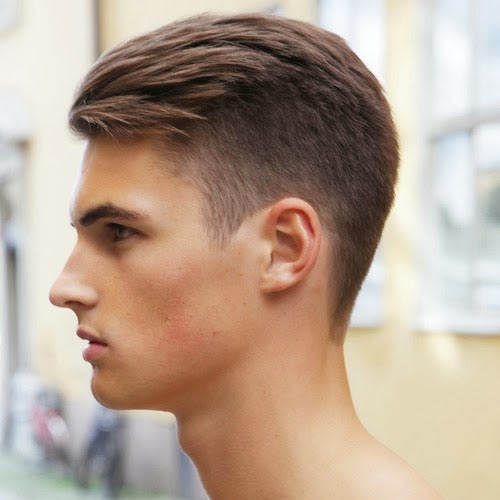 From the side, the nuances of this cut are revealed. Both the longest and shortest sections of hair blend seamlessly with the head shape. Long hair on top gradually tapers toward the drown while undercut sides fade shorter at the temples. The clean cut sides and back mean that any style on top from messy to slick looks great.