The pomp is a classic men's hairstyle that never goes out of style. That's because it looks so good and there are a plenty of pompadour haircuts to choose from. Here are 21 different ways to get the cut.
For a modern update, the pomp fade is a popular choice. Add a low, mid or high fade to longer hair on top. For the traditionalists, taper haircuts with scissor cut sides are the way to go.
Pomps also work for guys with wavy or curly hair. That natural texture adds your own unique finish to a pomp and helps boost volume.
Check out these different pompadour haircuts plus retro and modern ways to style this favorite men's hairstyle.
1. Classic Pompadour + Beard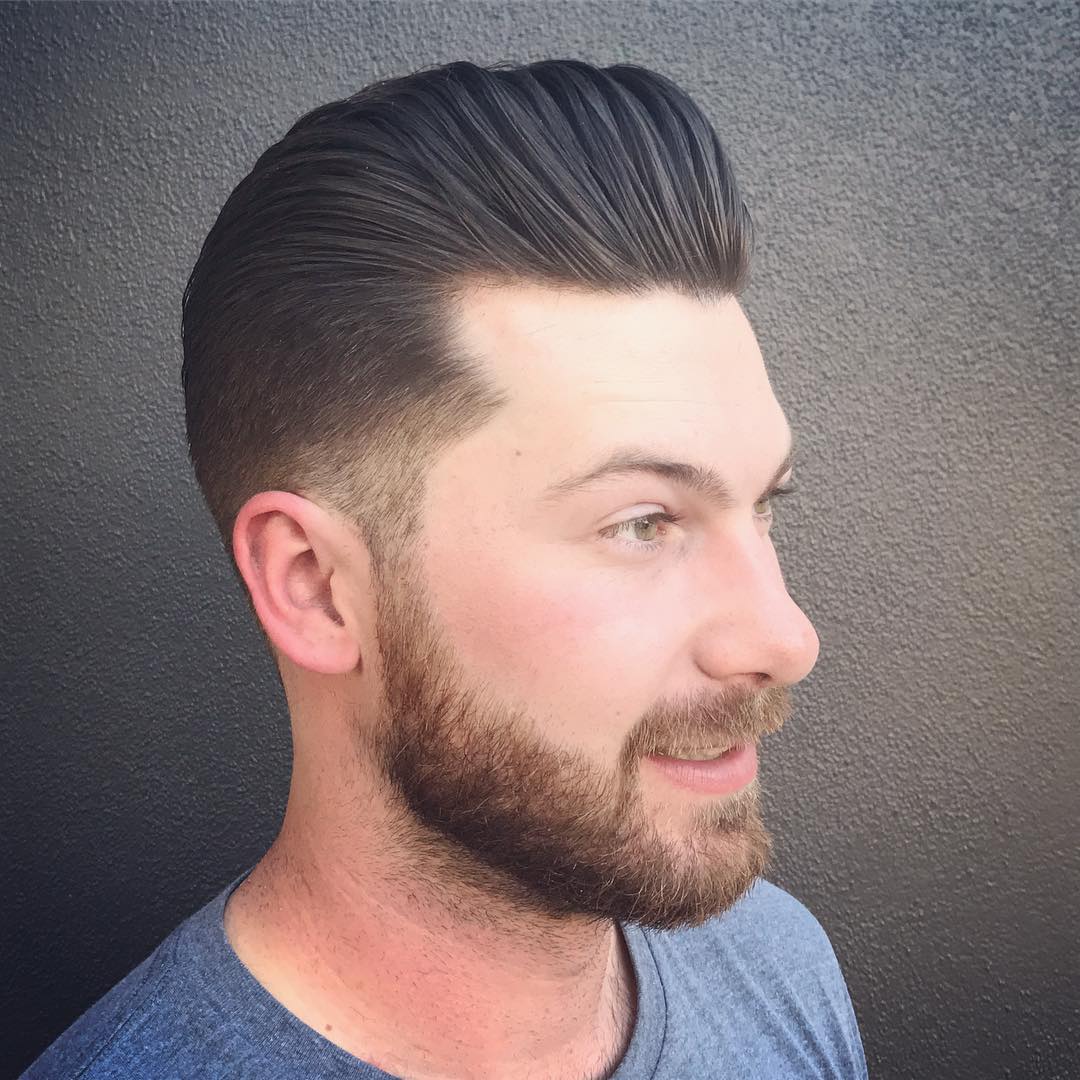 The classic pomp with the addition of a hipster beard looks as good today as a it did in the 1950s and 60s.
2. High Fade Pomp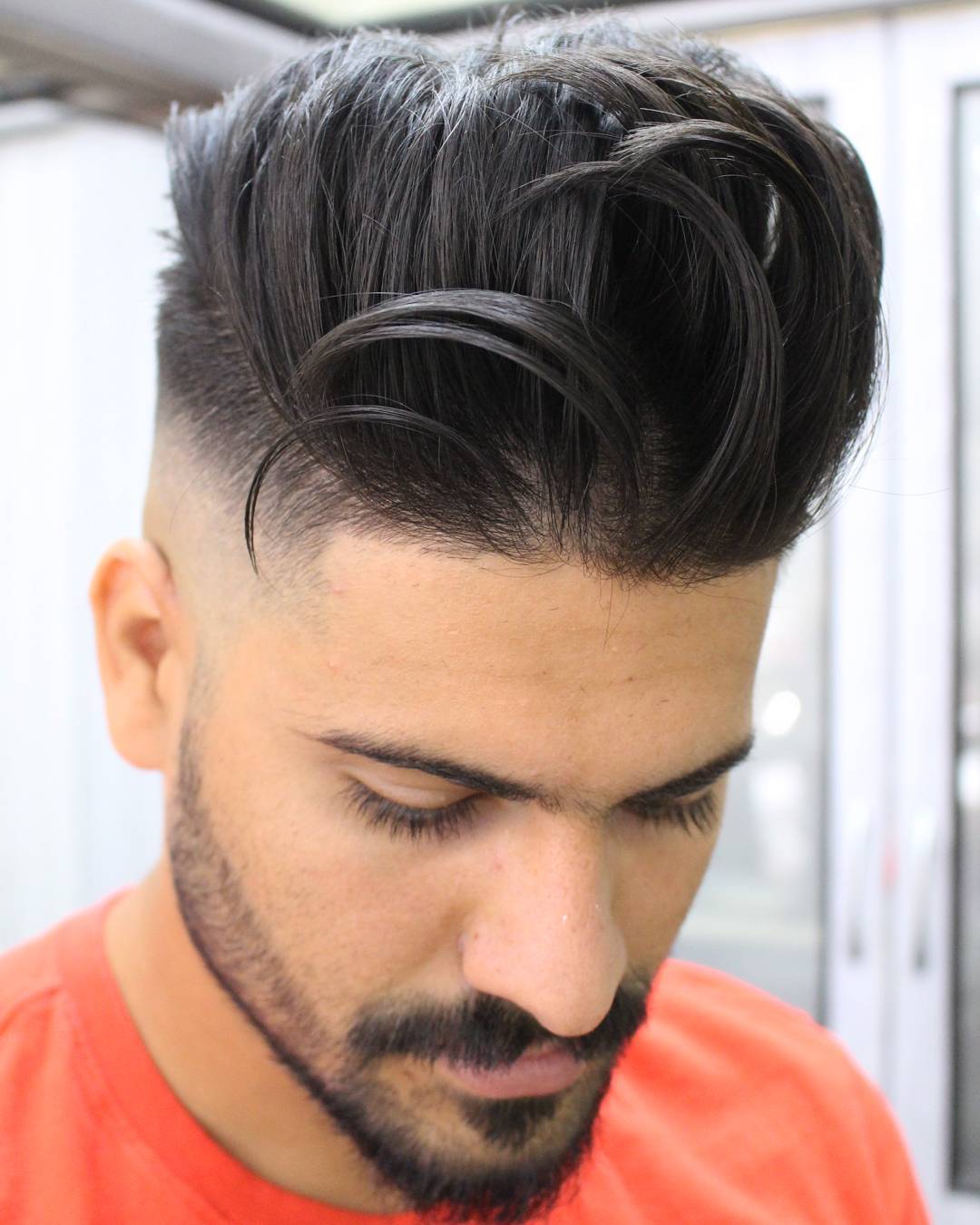 Any fade works well with a pomp because the short sides contrasting with plenty of height up top.
3. Mid Fade Pomp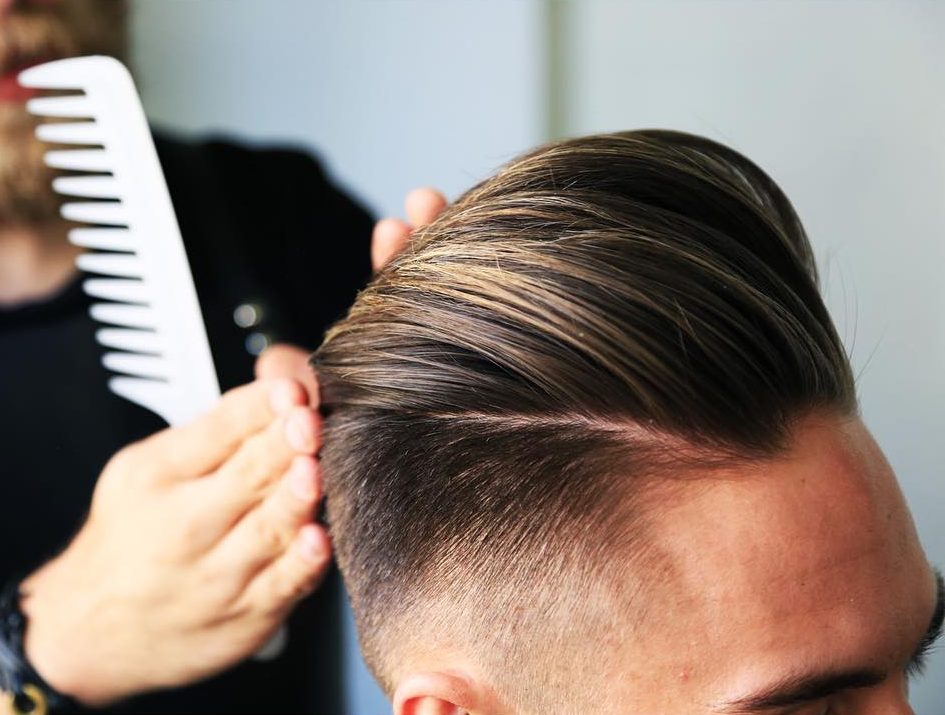 This mid fade mirrors the line of pomp, emphasizing that signature profile.
4. Textured + Tapered Pomp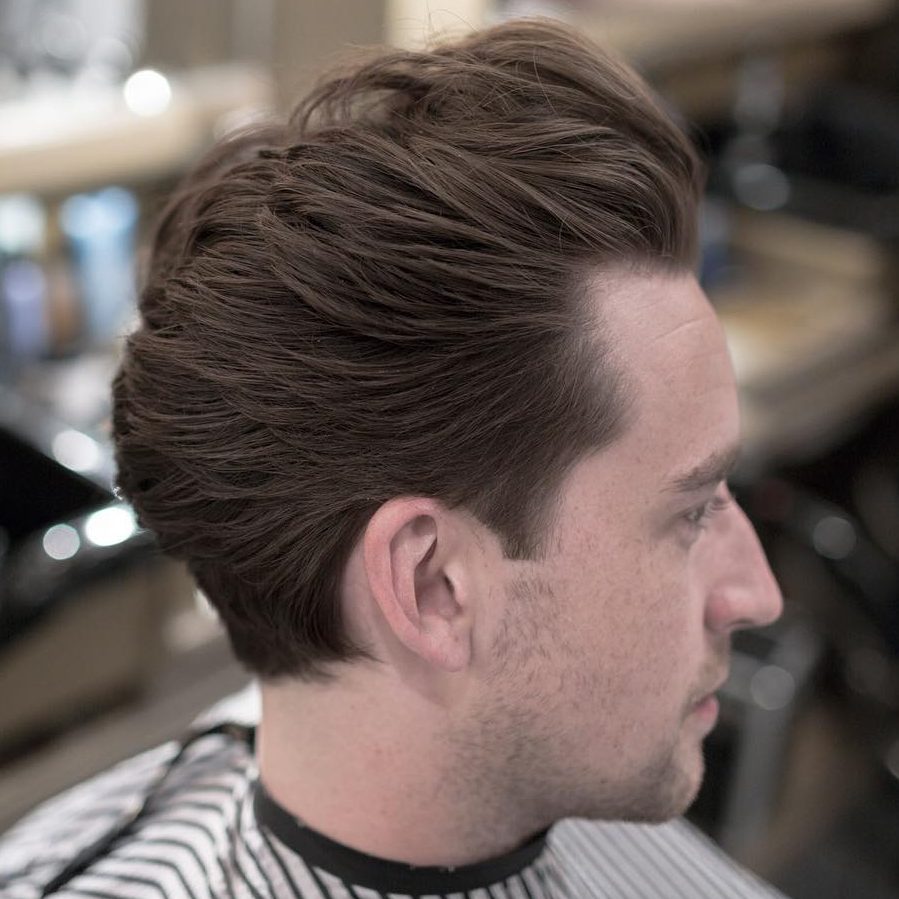 This cool look combines a classic taper haircut with modern textured styling.
5. Wavy Pompadour Haircut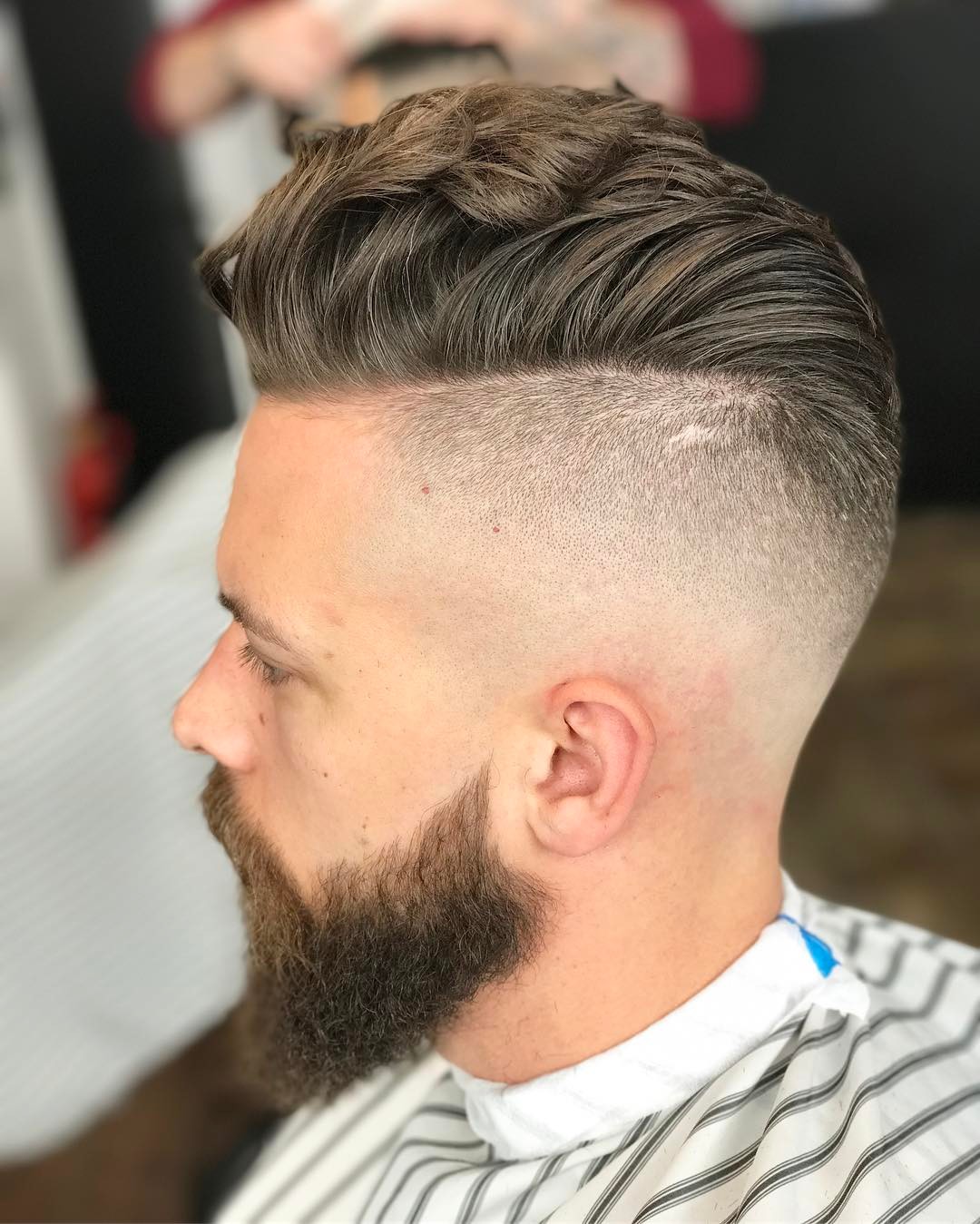 A faded undercut shaves the sides down to the skin and wavy hair adds natural texture and volume on top.
6. Medium Fade Pomp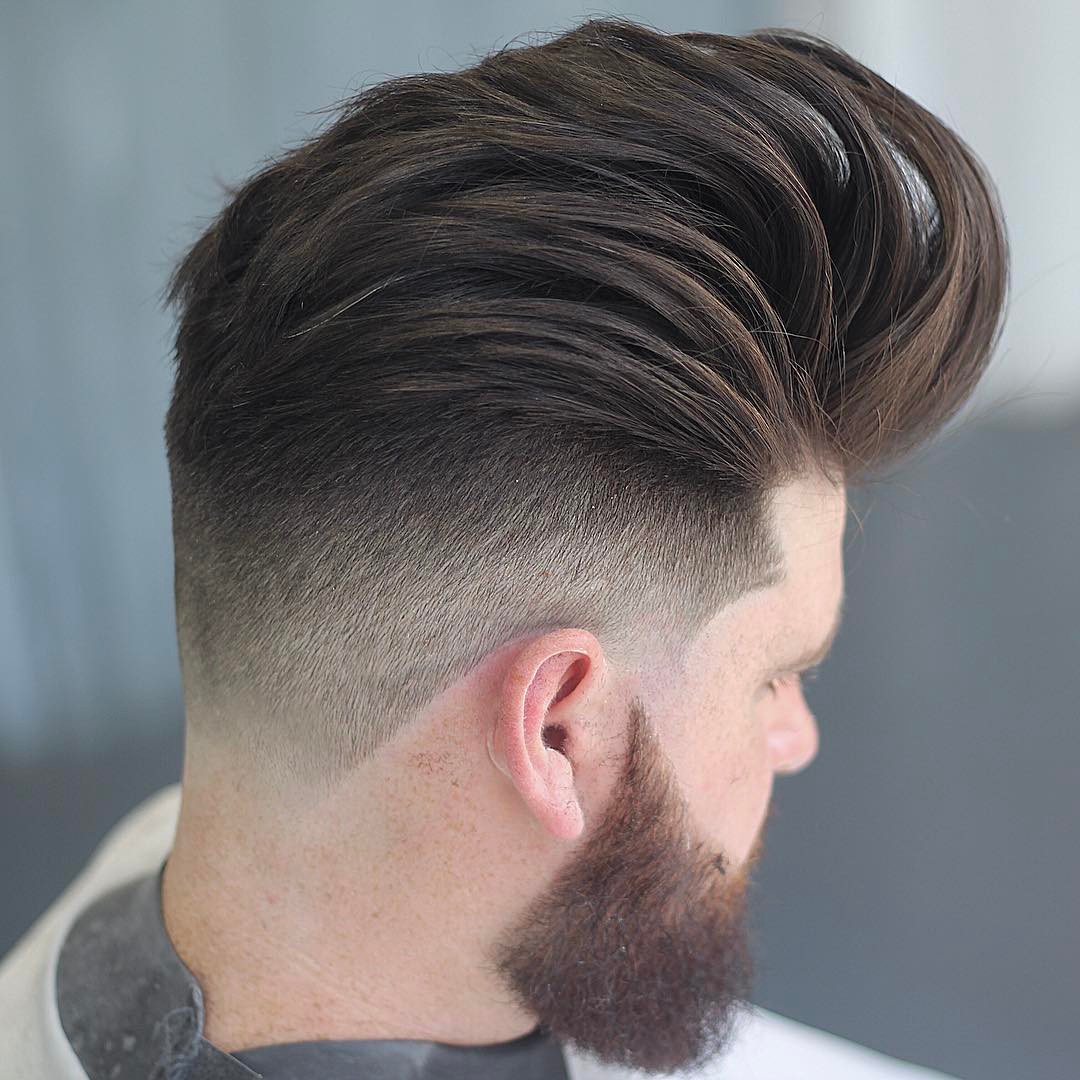 This ultra long and high pomp blends into longer hair of this mid fade.
7. Curly Pompadour Haircut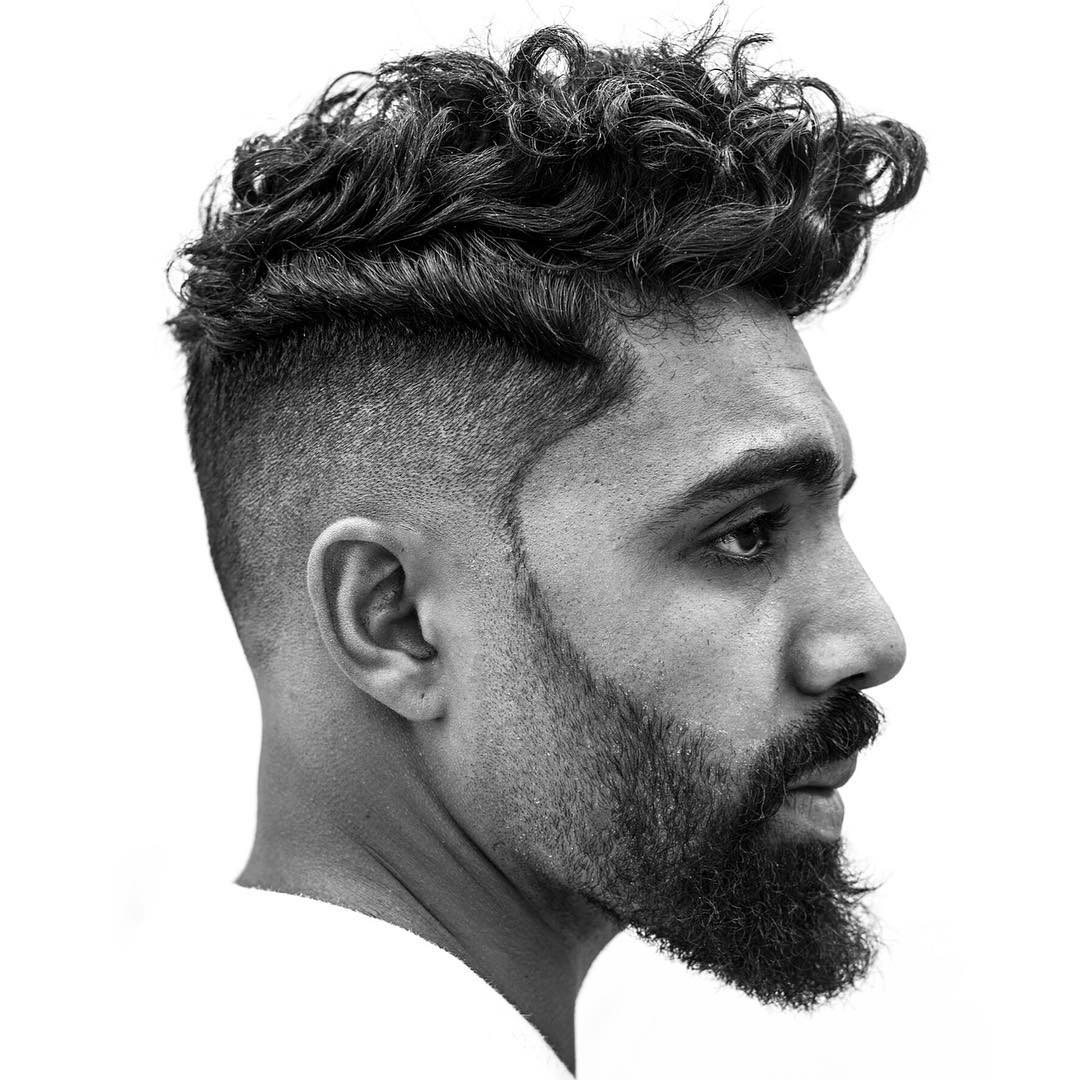 Tight curls add a unique profile to a pomp. The low fade also keeps going into the beard for a unique finish.
8. Silver Pomp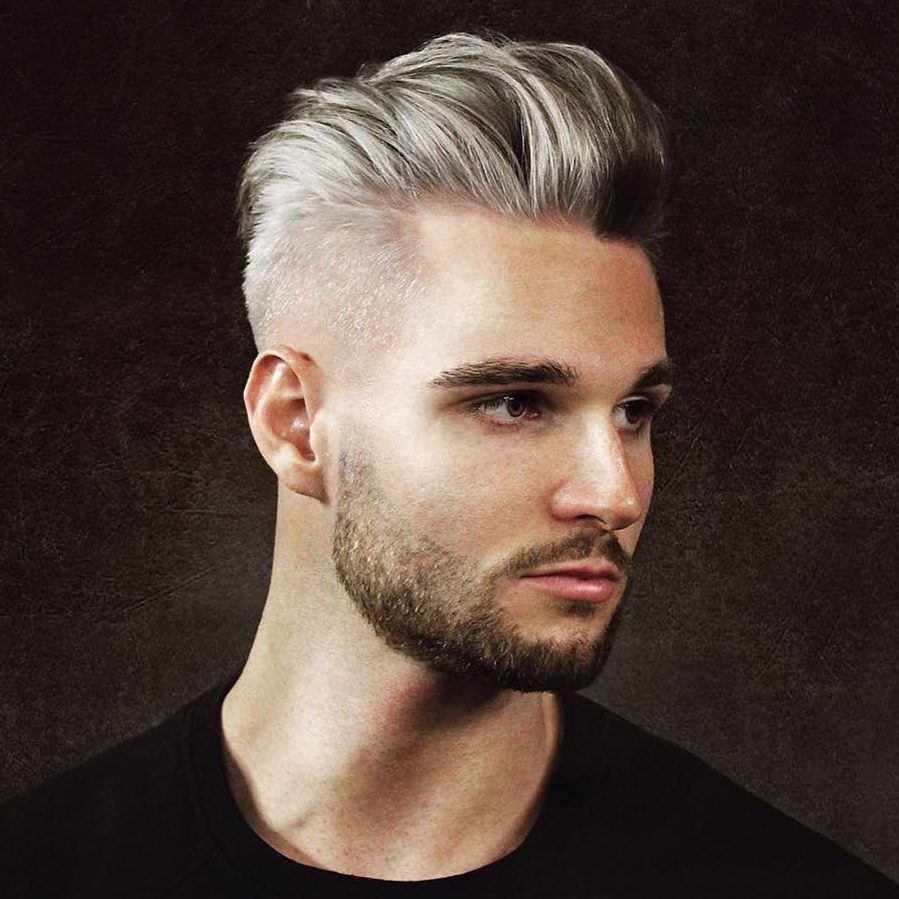 Hair color adds to the appeal of a pomp.
9. Purple Pompadour + Burst Fade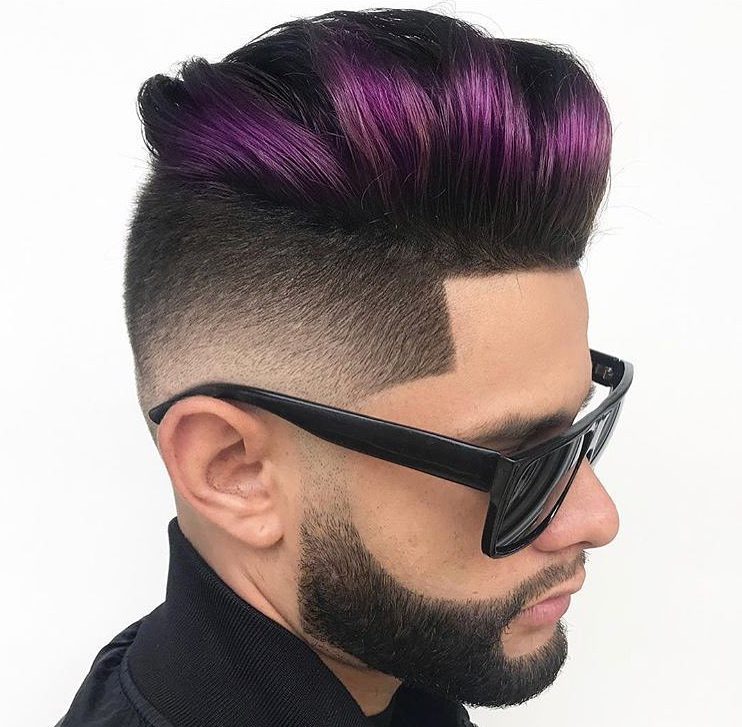 This fresh pomp style features oversized texture, bright purple color and a burst fade behind the ear.
10. Messy Pompadour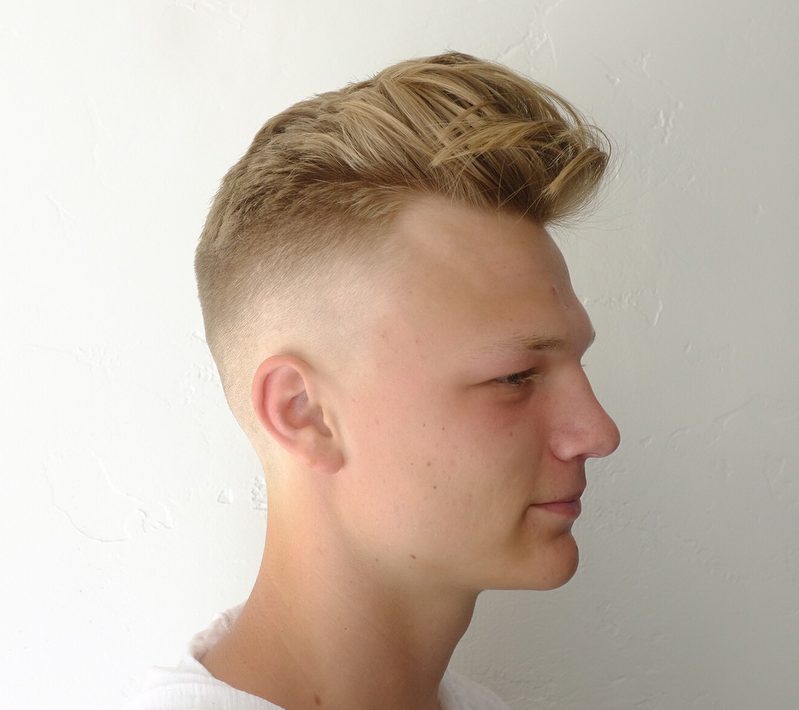 The pompadour is an excellent cut and style for any age, including the teenage years. It is easy to style and a great way to learn how to use hair product.
11. Modern Pomp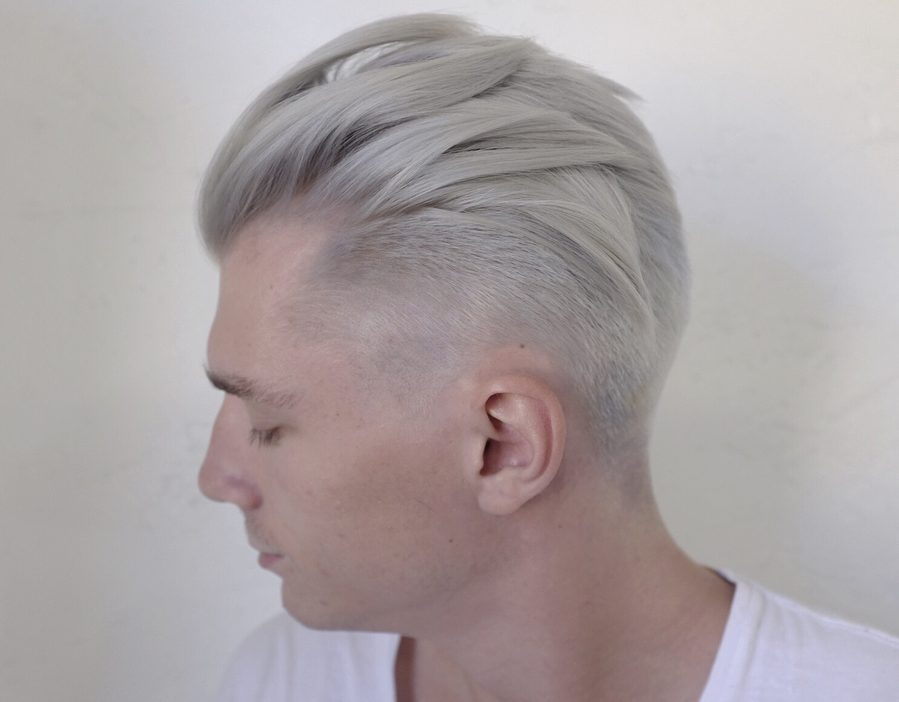 Pompadours are being reinvented with textured styling. Large pieces are pulled back with that pomp profile. Platinum color adds to the fresh and modern look.
12. Wavy Pomp + Mid Fade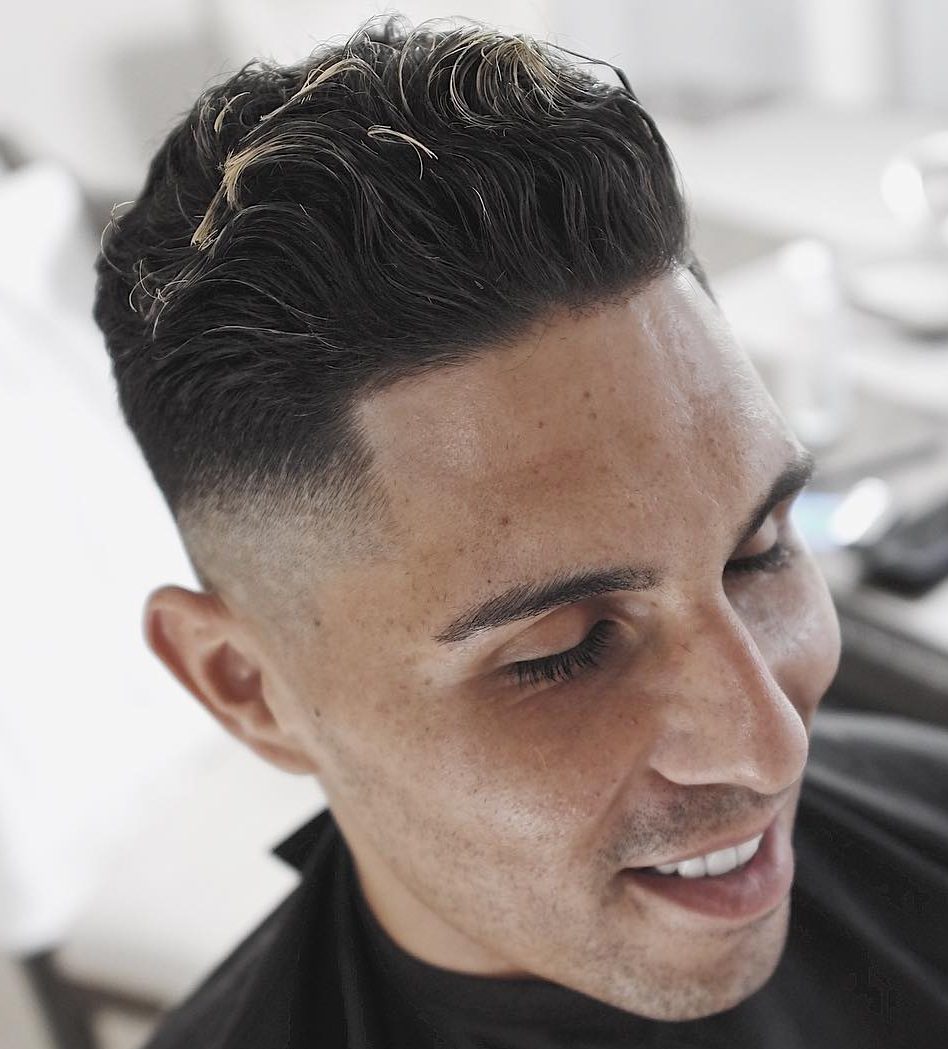 Having wavy hair puts you on top of this year's texture trend. Use a product that enhances texture and provides hold.
13. Side Part Pompadour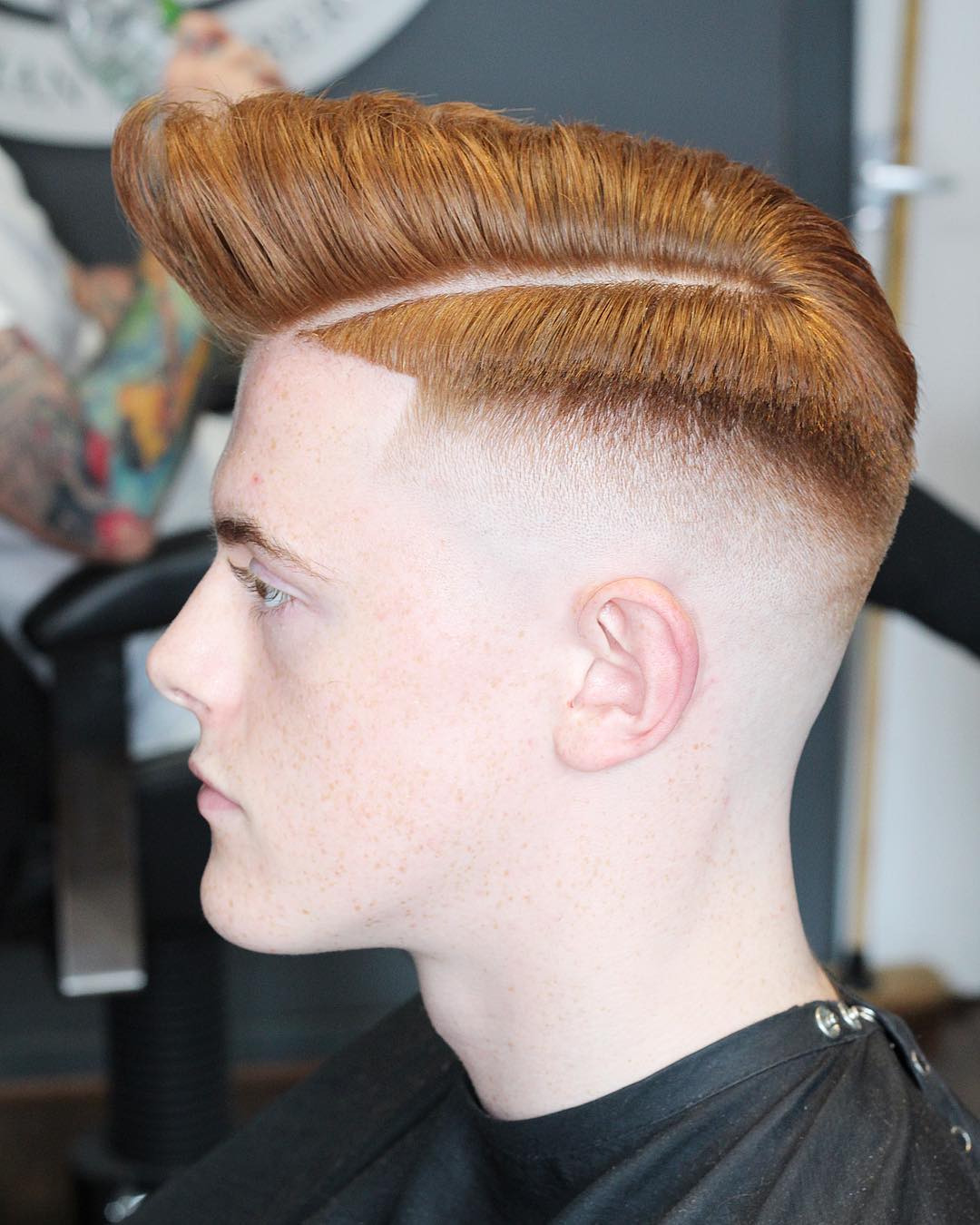 This retro pomp with a shaved part and bald fade is bold with and without red hair.
14. Low Fade Pomp + Curly Hair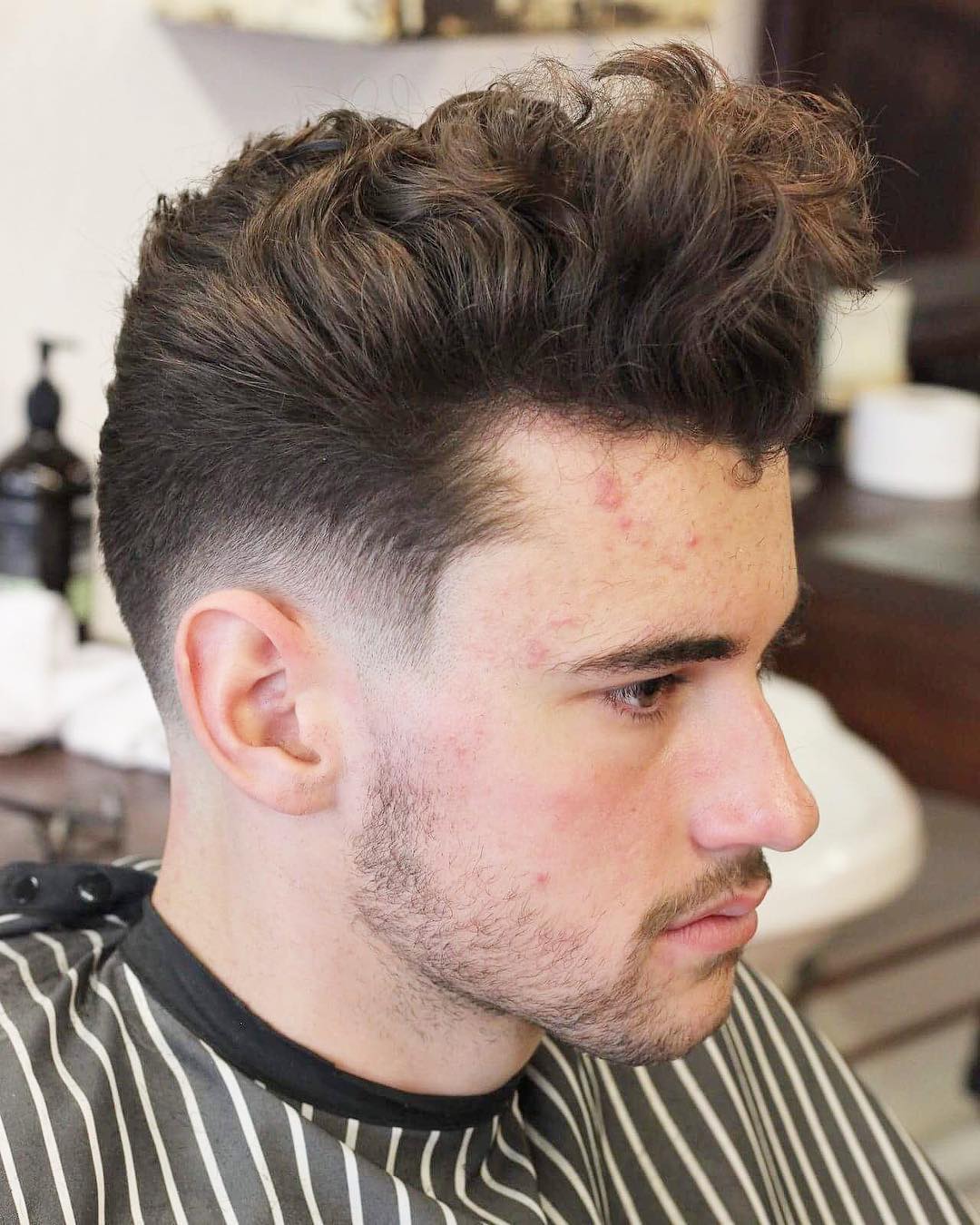 A very low fade over the ear and curly texture on top are unique finishing touches for this pompadour haircut.
15. Pomp Fade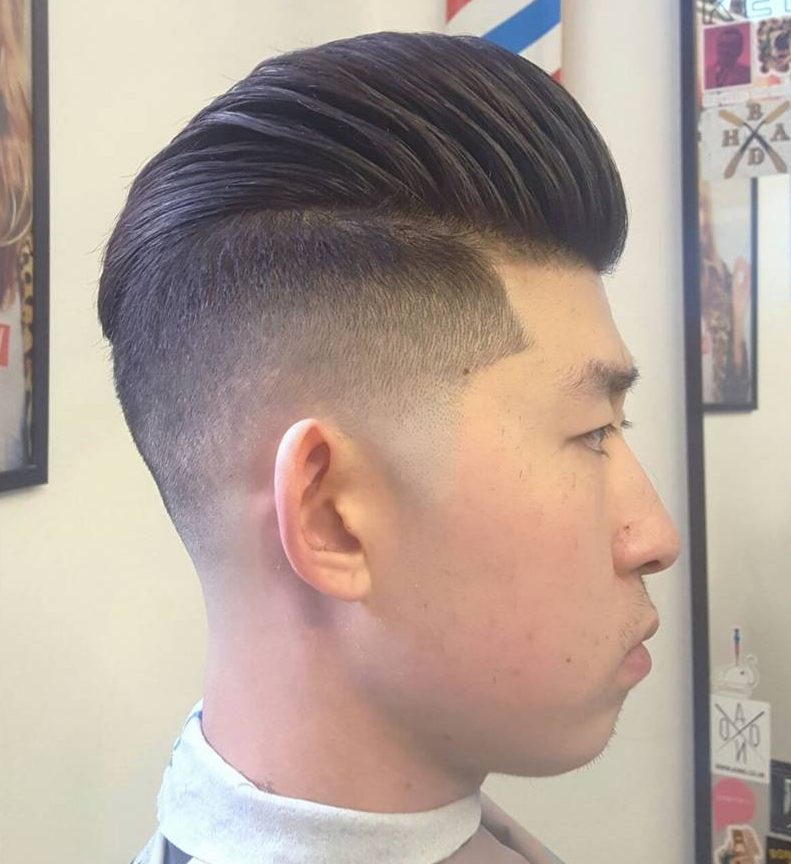 The high fade pomp is easy to style and looks good on everybody. Thick hair makes achieving that height easy but the right pomade is also essential.
16. Short + Thick Pomp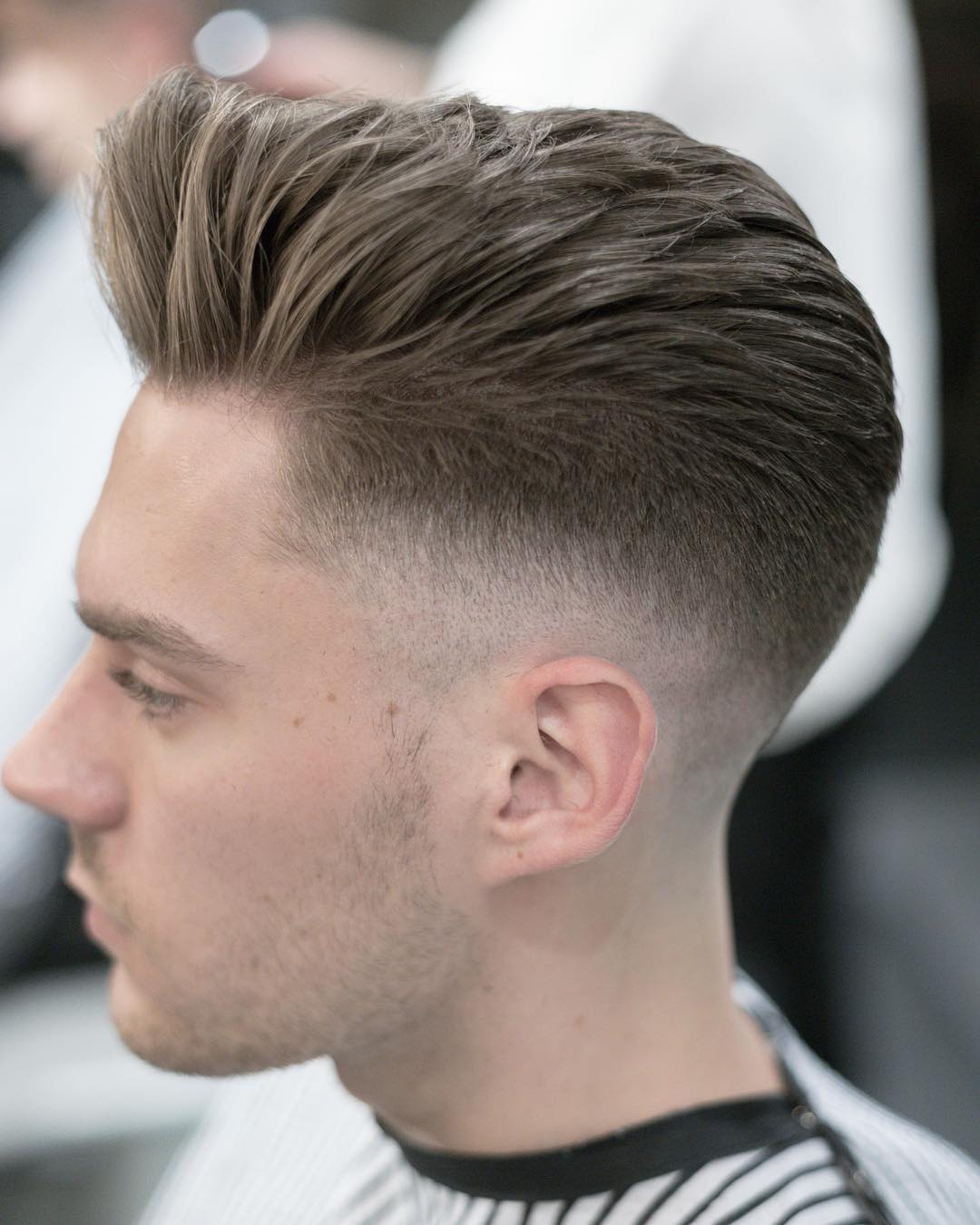 Pompadour cuts can be longer or shorter. This is about as short as it gets with 2″ long hair on top styled with a combination of height and texture.
17. Pompadour with Side Part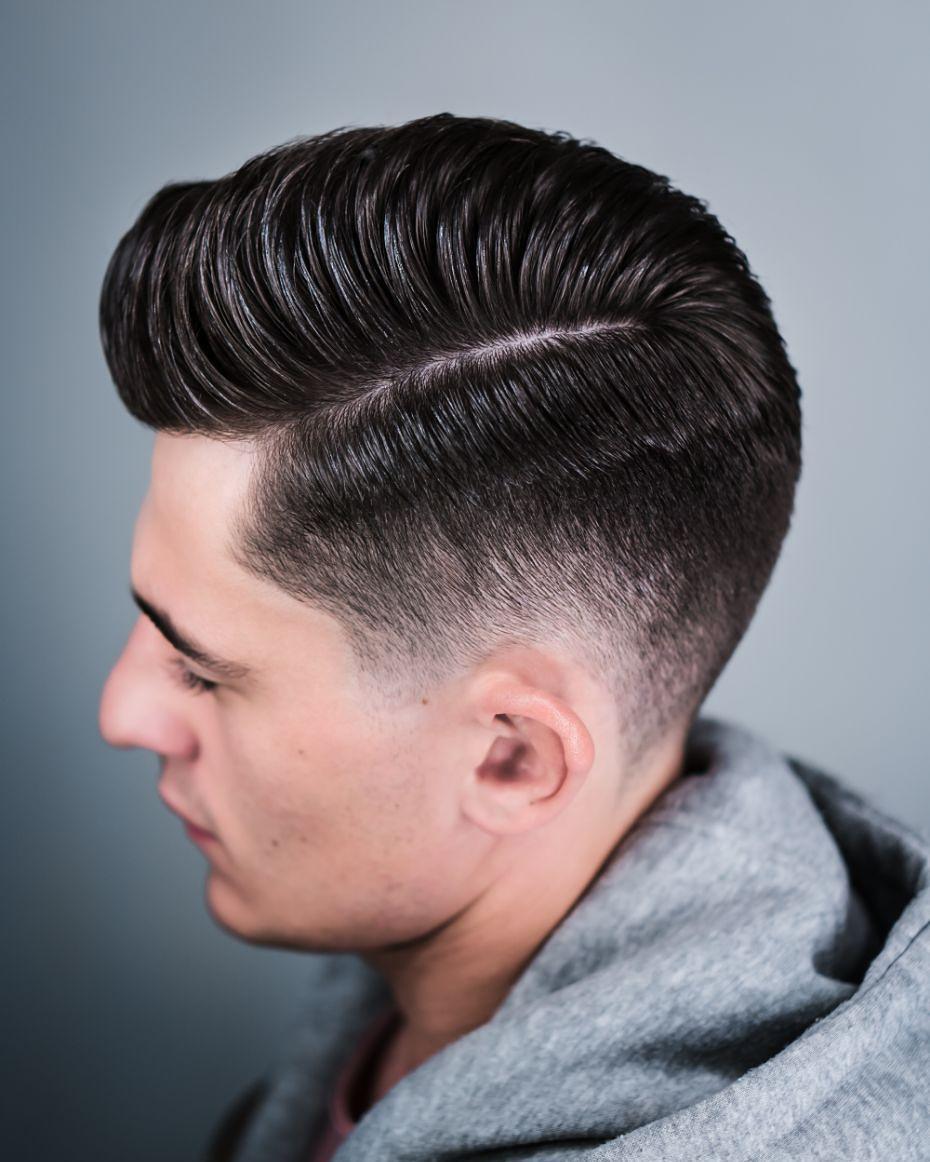 A defined side part separates longer hair from short on this low fade cut.
18. Fine Hair Pompadour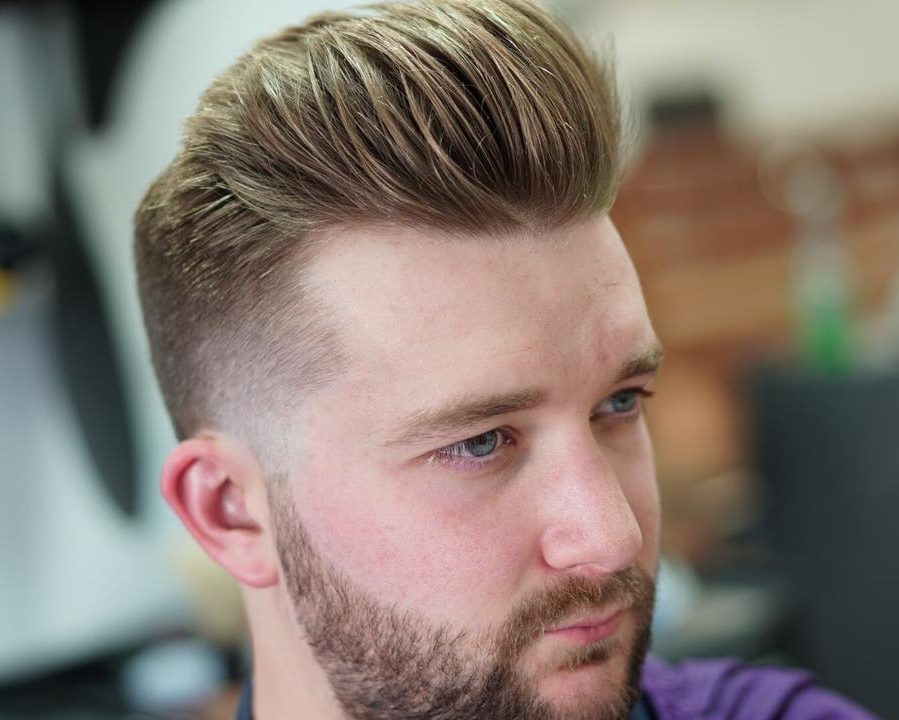 The pompadour is a good choice for every hair type, even hair on the finer side. The combination of length and height make the most of hair. Most hair types will also benefit from a blast of hot air while styling to help train hair up and boost volume.
19. Very Long Pomp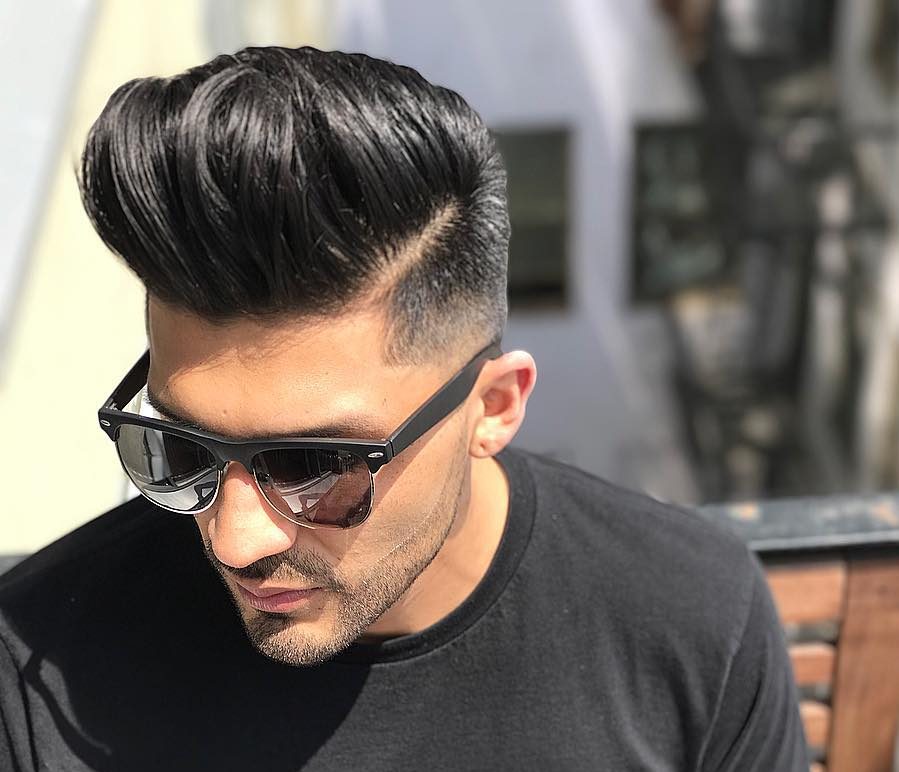 Longer hair can style an even higher pomp.
20. Tapered Pompadour Haircut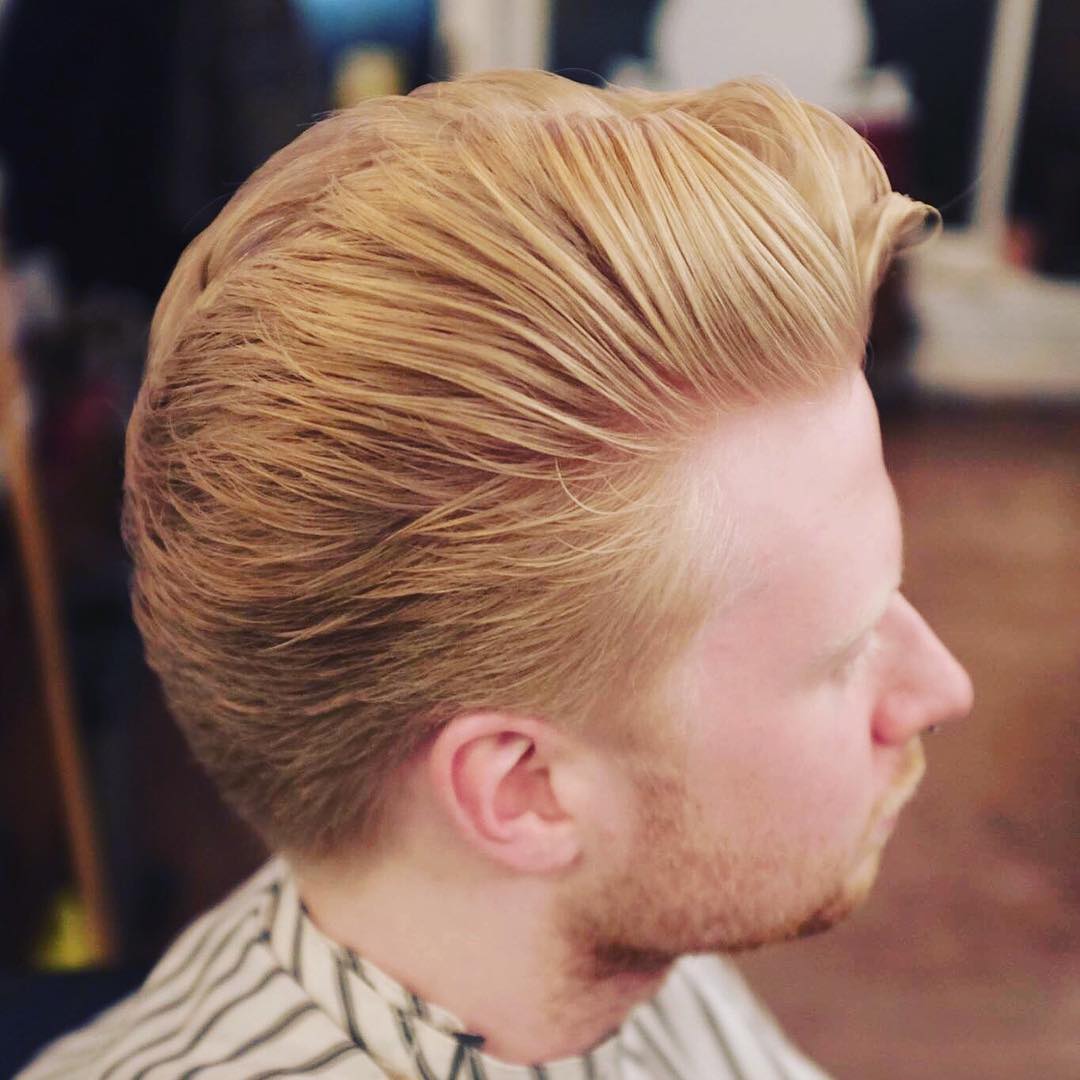 Medium length sides require styling. This classic look has a hint of a jelly roll at the front and is combed into a duck's ass at the back.
21. Duck's Ass Pompadour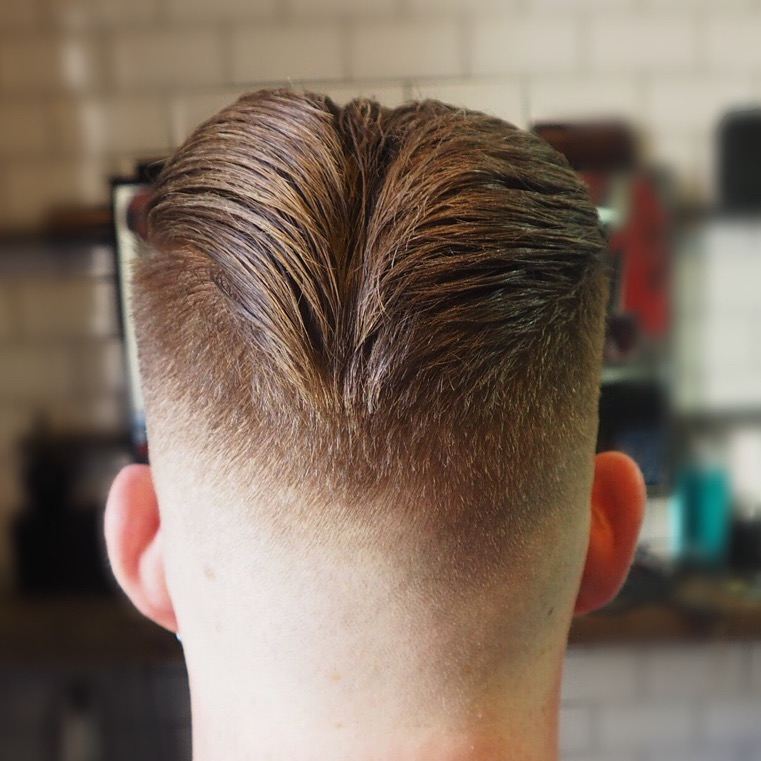 Many pomps are styled straight back but this parted style, or duck's ass, is an authentic vintage style.