The most popular men's haircuts for 2014 and 2015 have had shaved sides. There are two ways to get the look. One is the undercut, which shaves the sides and back of hair to one length all around to create a disconnect hairstyle. The second is the fade, as seen below.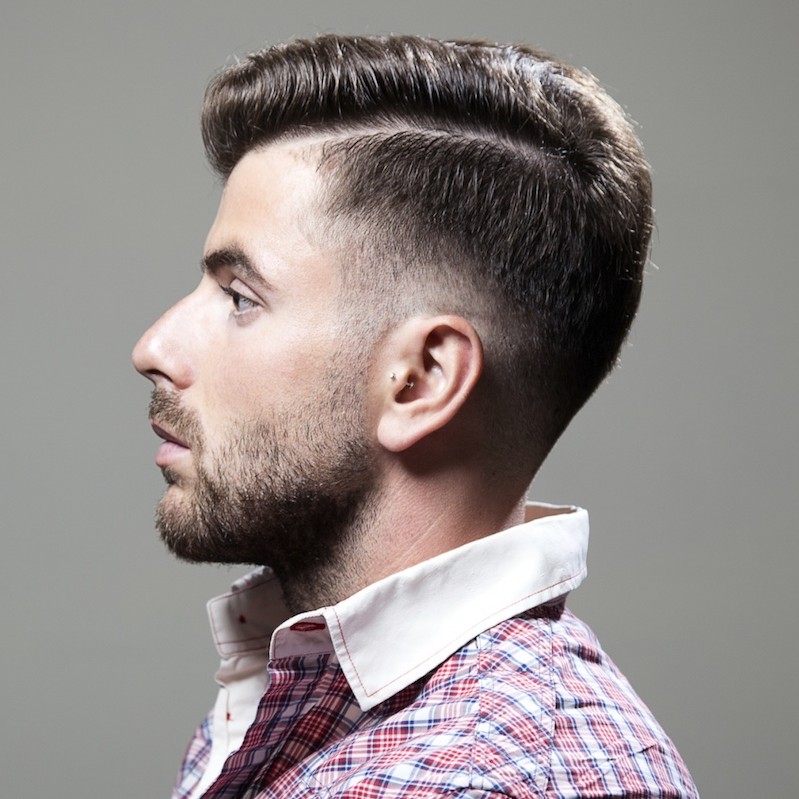 The fade is exactly what the name says – hair gradually fades from longer to shorter. Also known as the taper fade or skin fade, the transition is smoother than the undercut. The fade works really well with facial hair. Here the side burn is also shaved with a slight taper into the beard as well.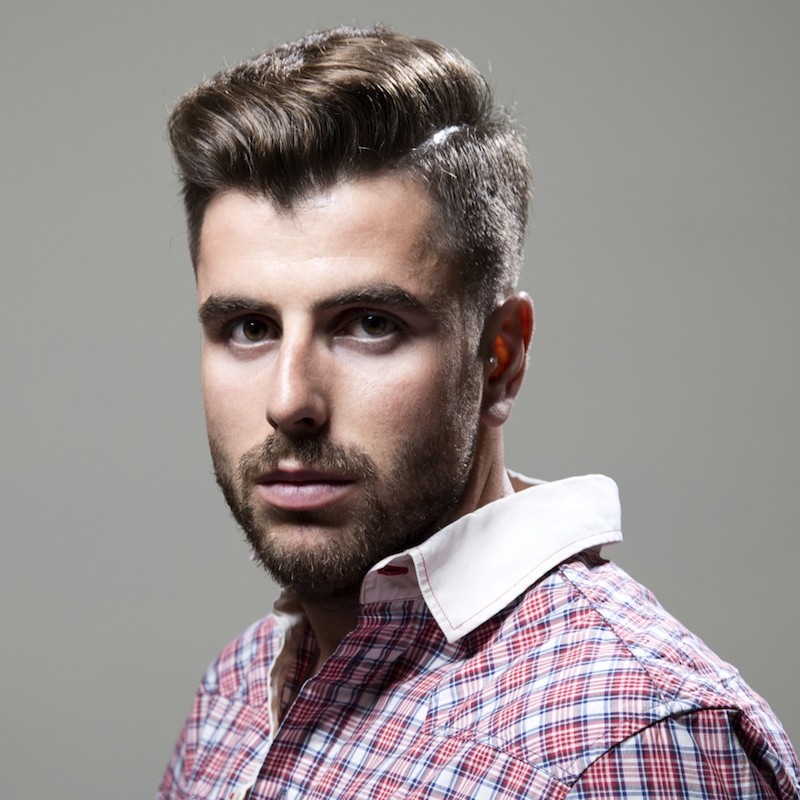 From the front, the shaved sides of a fade are more subtle than an undercut. For more conservative work environments, the fade can add a cool detail to your haircut while maintaining that clean cut image. Or wear it with a bold hairstyle or color for your own unique style.