In general, professional business hairstyles for men are clean cut. It doesn't matter if your hair is short or long, straight or curly, thin or thick. It has to be cut and styled neatly. Of course, looking good is important too. These business hairstyles are stylish and flattering while still being professional.
While there are some places that are cool with a blue mohawk, there are still plenty of places that require conservative dress. Professional hair has a lot in common with formal hairstyles. Many of these looks are traditional but they can also be cool.
Classic men's hairstyles are also appropriate for conservative work environments, including the high and tight, slick back, and side part hairstyles. Hair can be short, medium length, or get the best of both worlds with short sides and long hair on top haircut that offers plenty of hair to work and clean cut sides.
All men's haircuts can be styled in a variety of ways, so wear hair neatly during the day and looser, messier looks after hours. Now check out these 33 professional business styles that work hard and look great.
1. Medium Length Professional Hairstyles For Men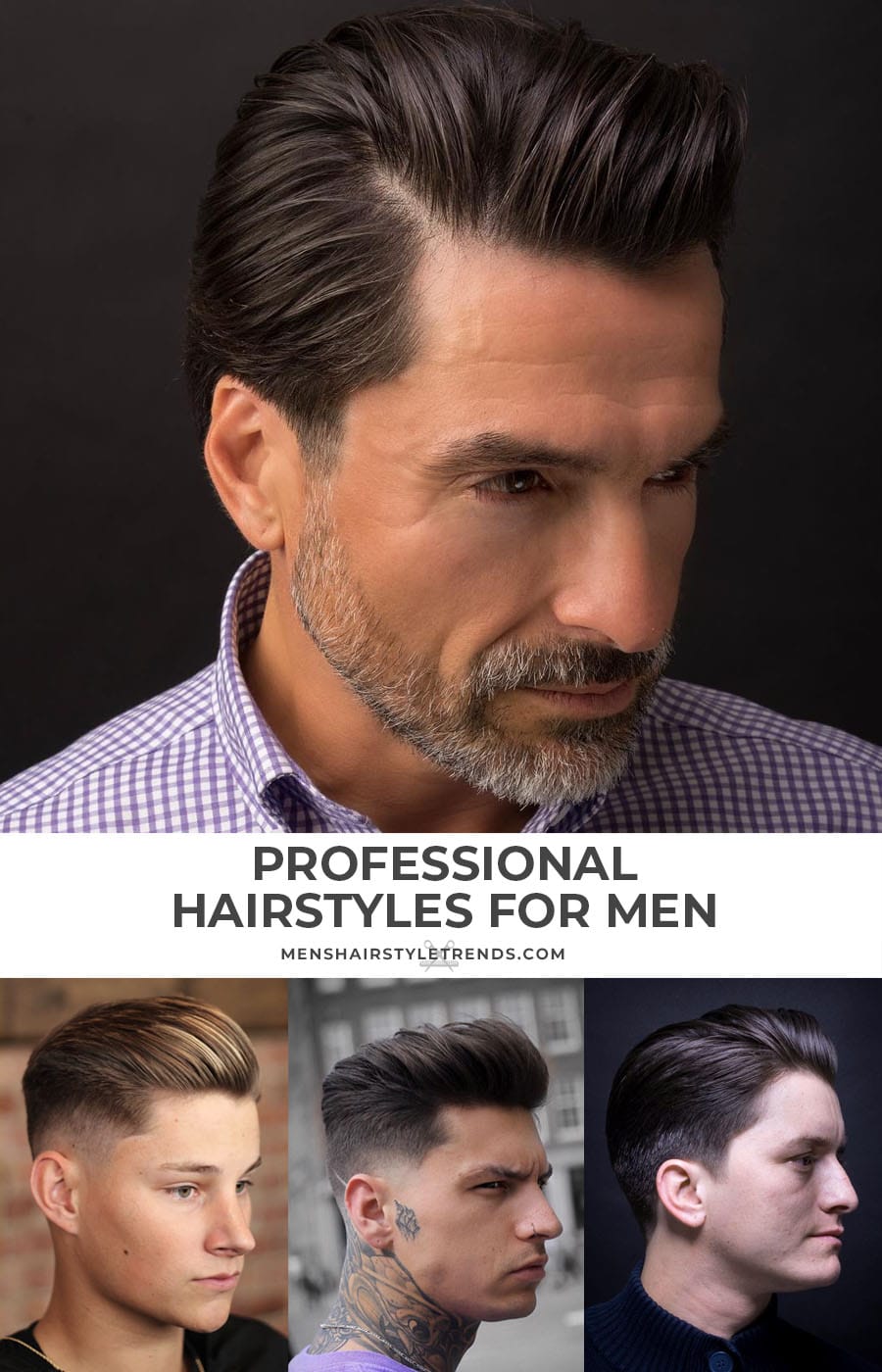 Slicked back styles are one of the most popular men's hairstyles, including pompadours and quiffs. Style it with a matte product with some volume is a flattering and stylish hairstyle that should be suitable for most office environments.
Hair can be long on top or short on top and tapered or faded at the sides. Any way you wear it, this is a distinguished look that helps convey confidence and ability. For men in the early stages of thinning hair, this and the side part are good styles to minimize the appearance of hair loss.
2. Professional Haircuts For Men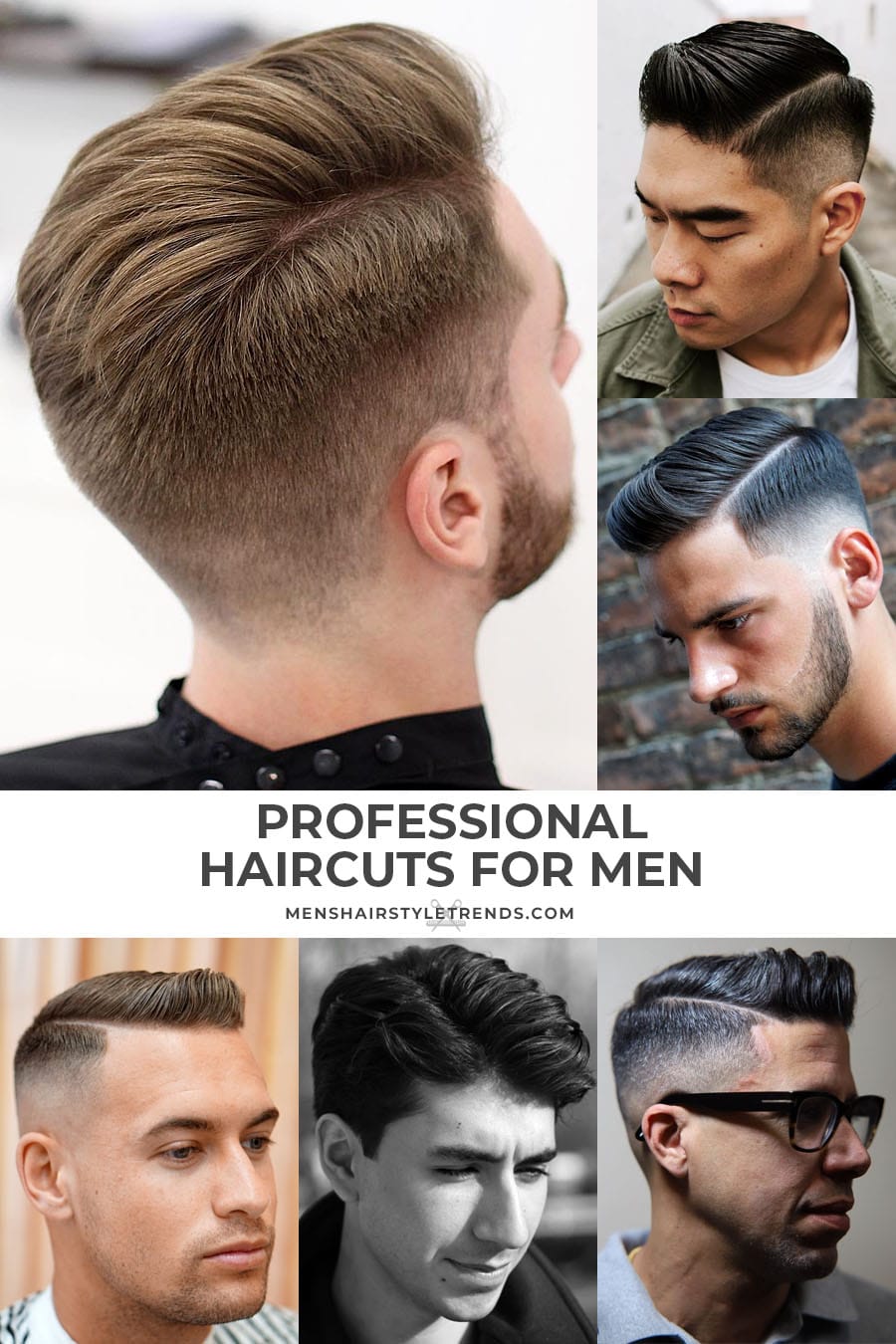 The side part is classic men's haircut that always looks professional. There are many different versions of the cut, from a short Ivy League to medium length taper haircut, as well as many styles in between. Longer hair can be styled with volume, worked up into a quiff, or styled over to one side.
Matte pomade with a natural finish has a modern look but classic product with a touch of shine is timeless.
3. Short Business Haircuts For Men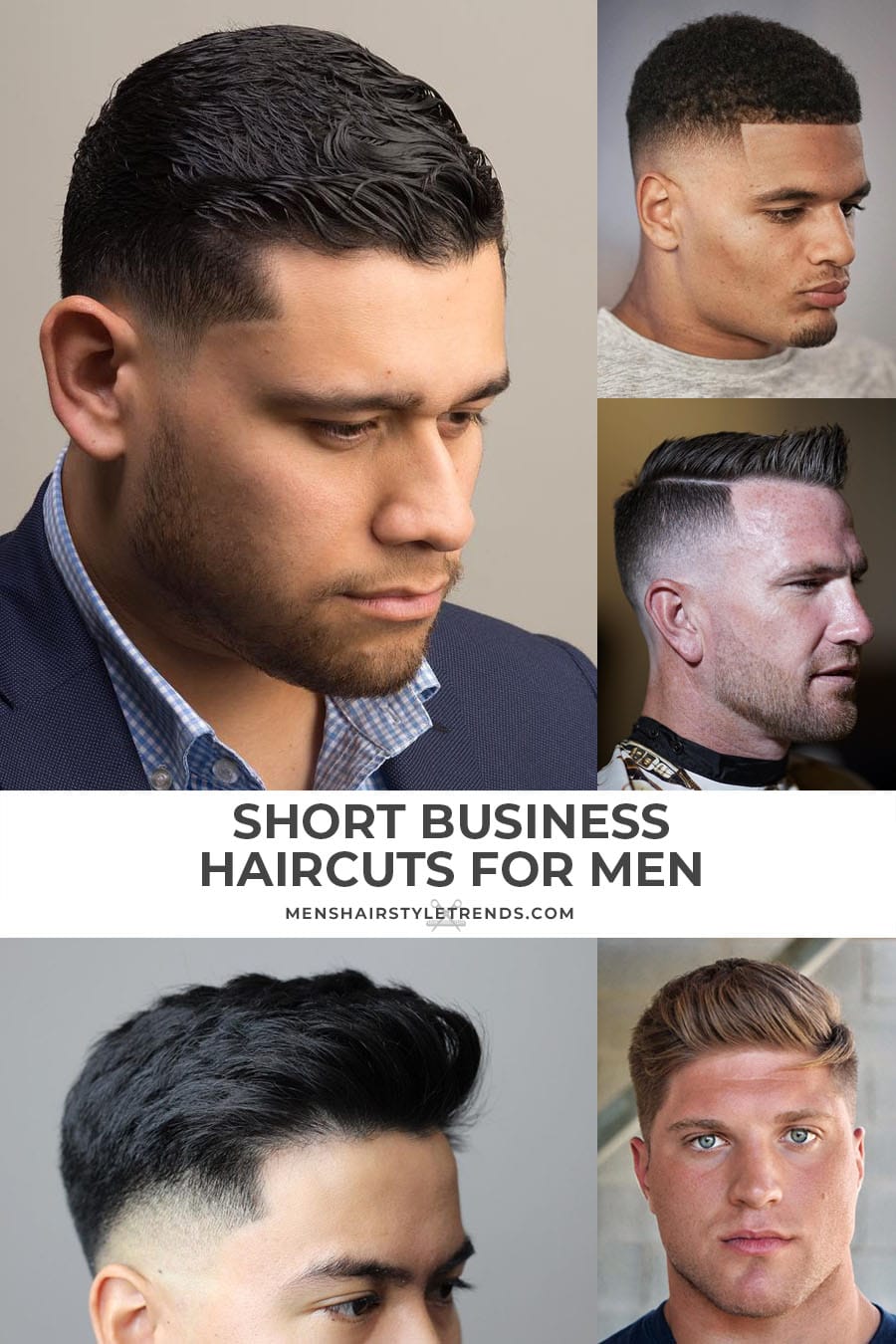 The easiest way to clean up for work for guys with all hair types is going short. Some styling is usually required as well. Use a pomade to hold hair in place, add volume, or define curls.
A low fade around the sides and back keeps the hairline impeccably clean. It can buy time between barber visits because fades grow in nicely. Another option is to stay short and faded with regular trims. More time and money spent on haircuts can mean less styling time.
4. Men's Professional Hairstyles + Beard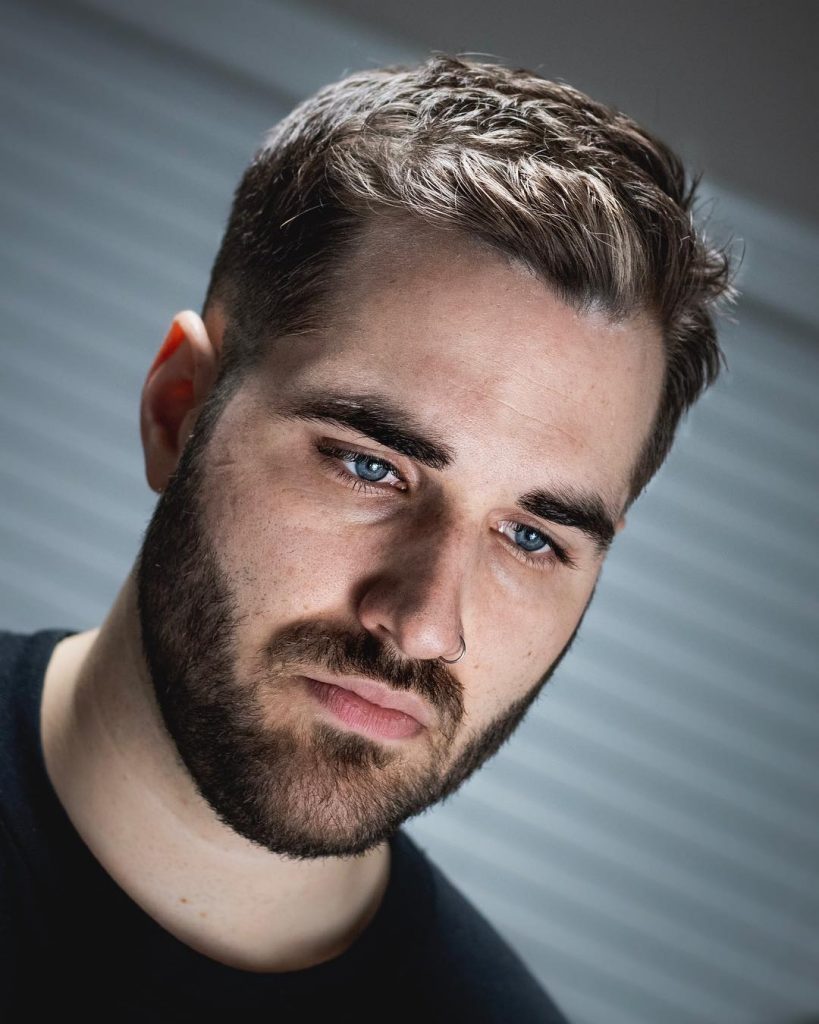 This is a classic men's look short hair styled up with some volume and even shorter sides. This cut also works for wavy and curly hair. Styling only needs a light pomade or hair cream.
5. Professional Hairstyles For Black Men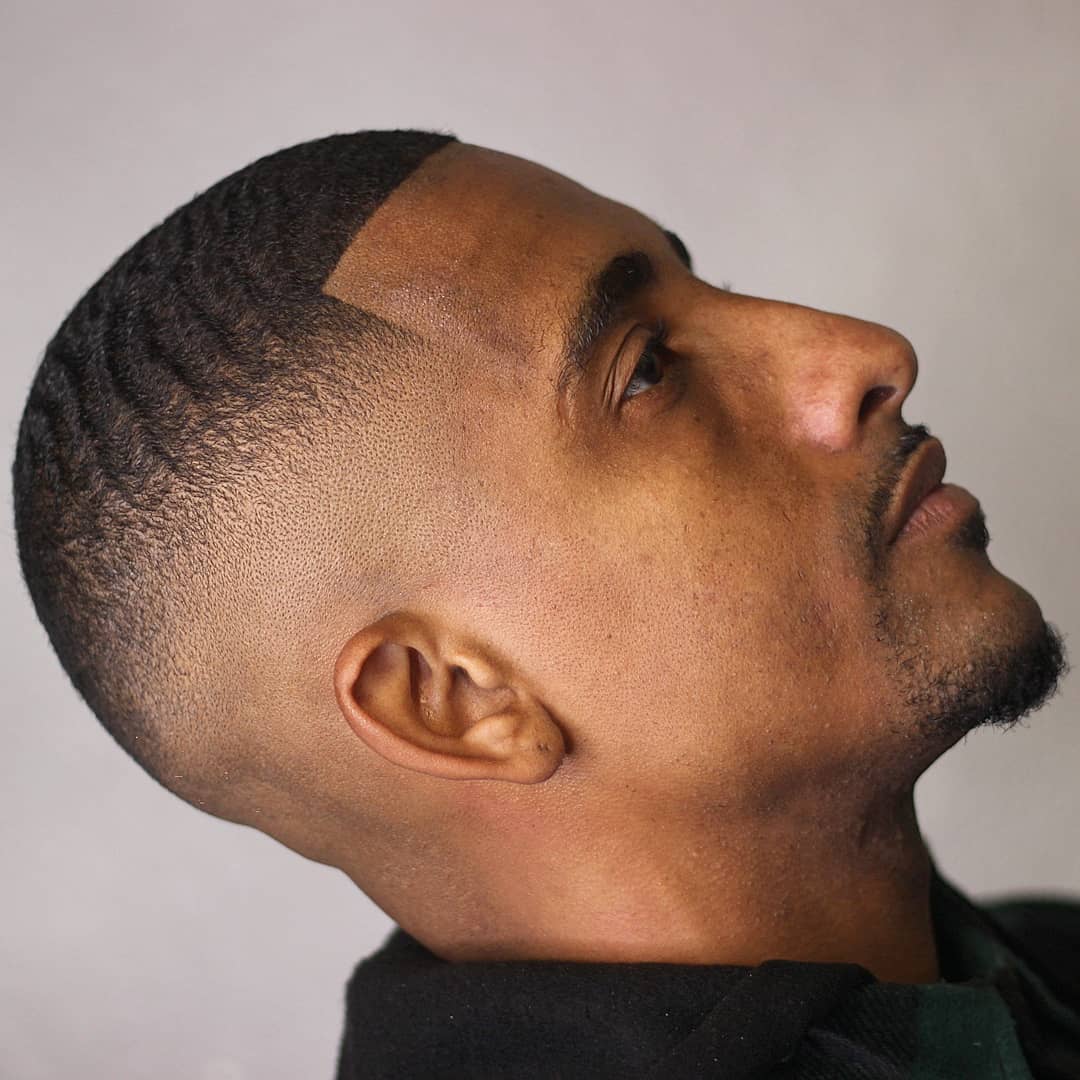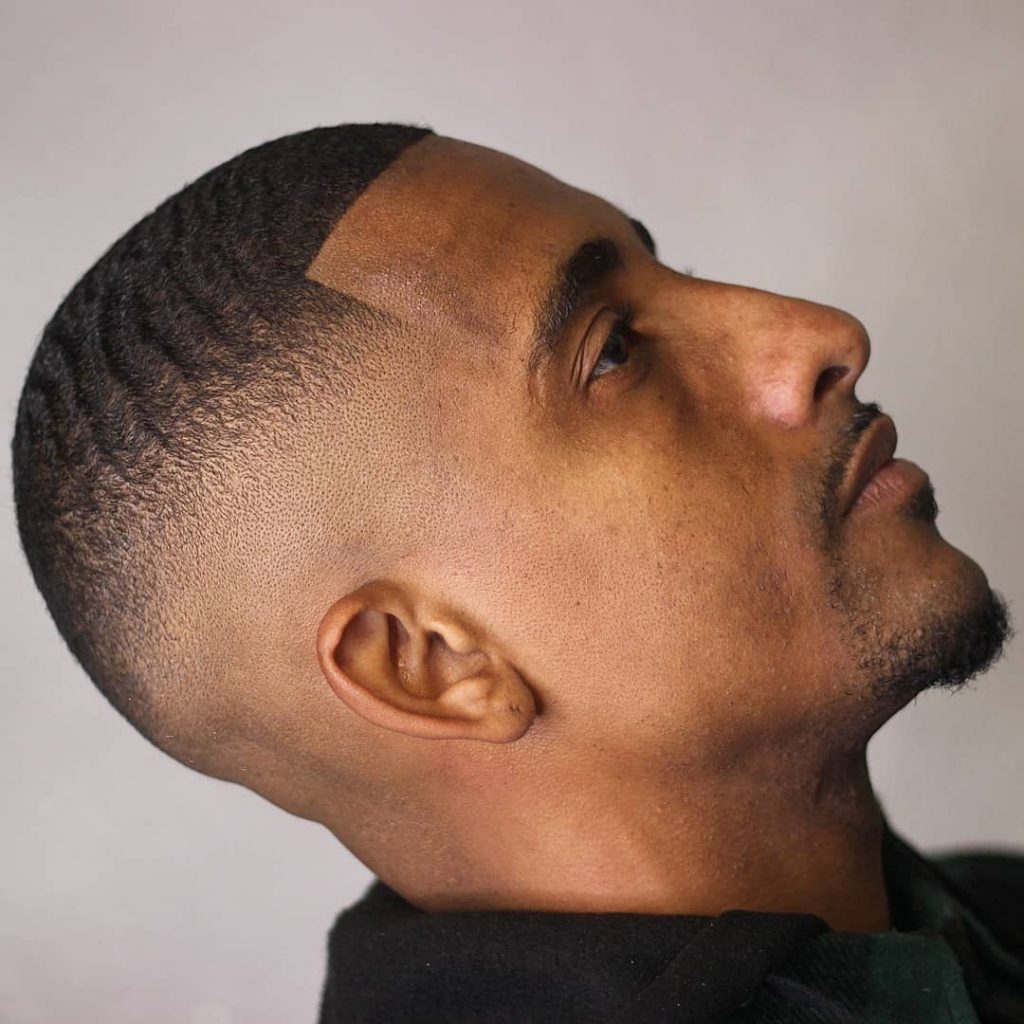 This waves haircut is one of the most popular haircuts for Black guys. The fade, line up, and length are very short while waves add some texture.
6. Corporate Hairstyles For Men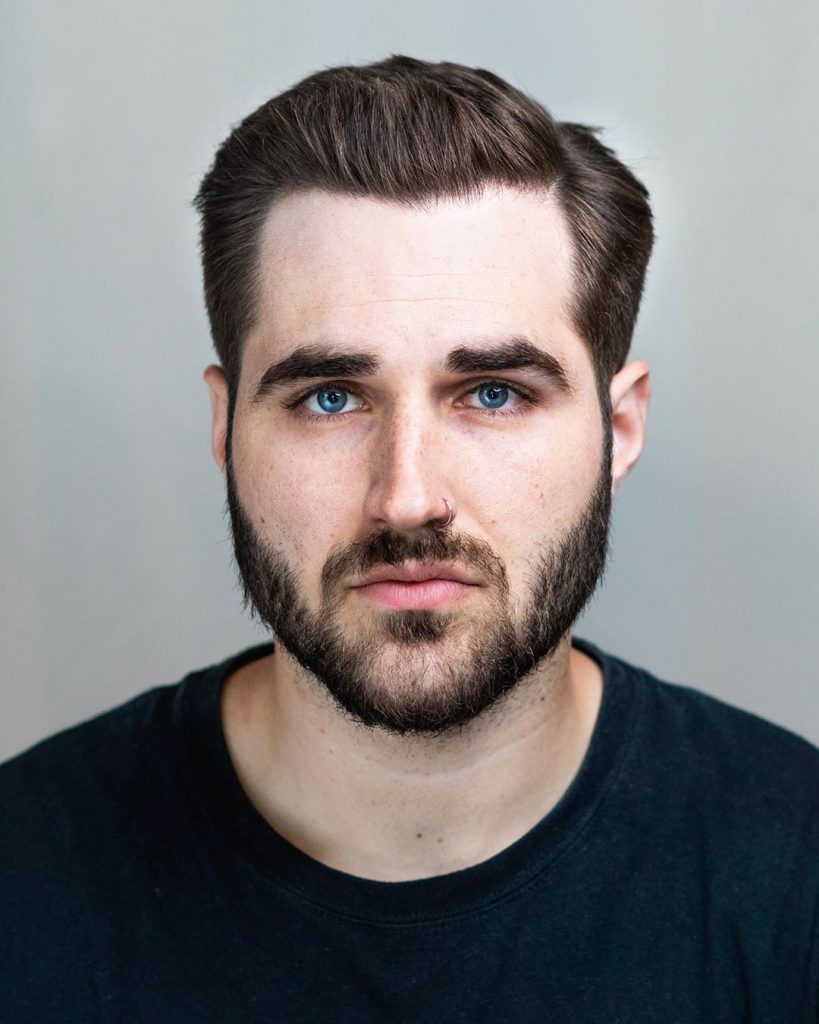 The fade has been a major men's hair trend for the last number of years but it hasn't gone all the way mainstream. For a corporate cut, sides are cut short with scissors. And don't forget to keep the beard neat too. It's easy to do at home with beard trimmers.
7. Formal Professional Hairstyles For Men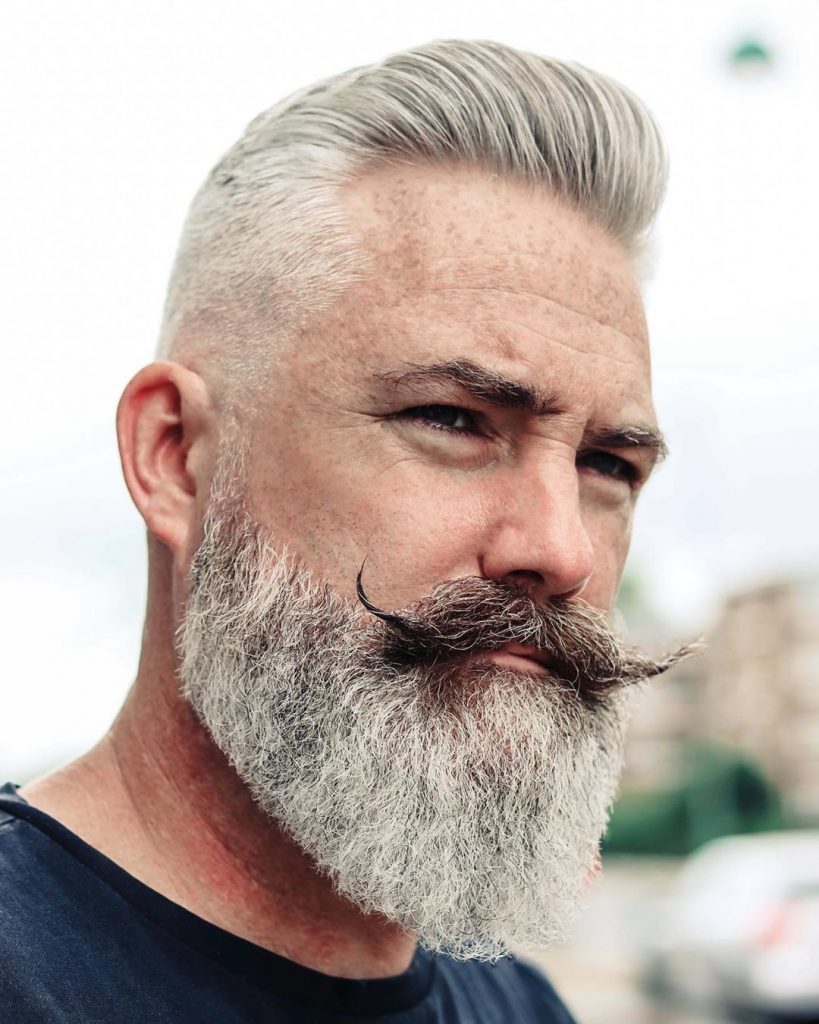 Many business hairstyles are the same looks that work for formal events. This medium pompadour is a great example. This beard and handlebar mustache might not fly at your workplace but the hair on point.
8. Business Style Haircut + High Fade + Beard
The short side, longer top is the formula for most men's haircuts. This is one of those haircuts with some length and texture over tight sides. Try a reworkable pomade like a wax or fiber so that hair looks better every time you touch it..
9. Short Business Haircuts For Black Men + Natural Curls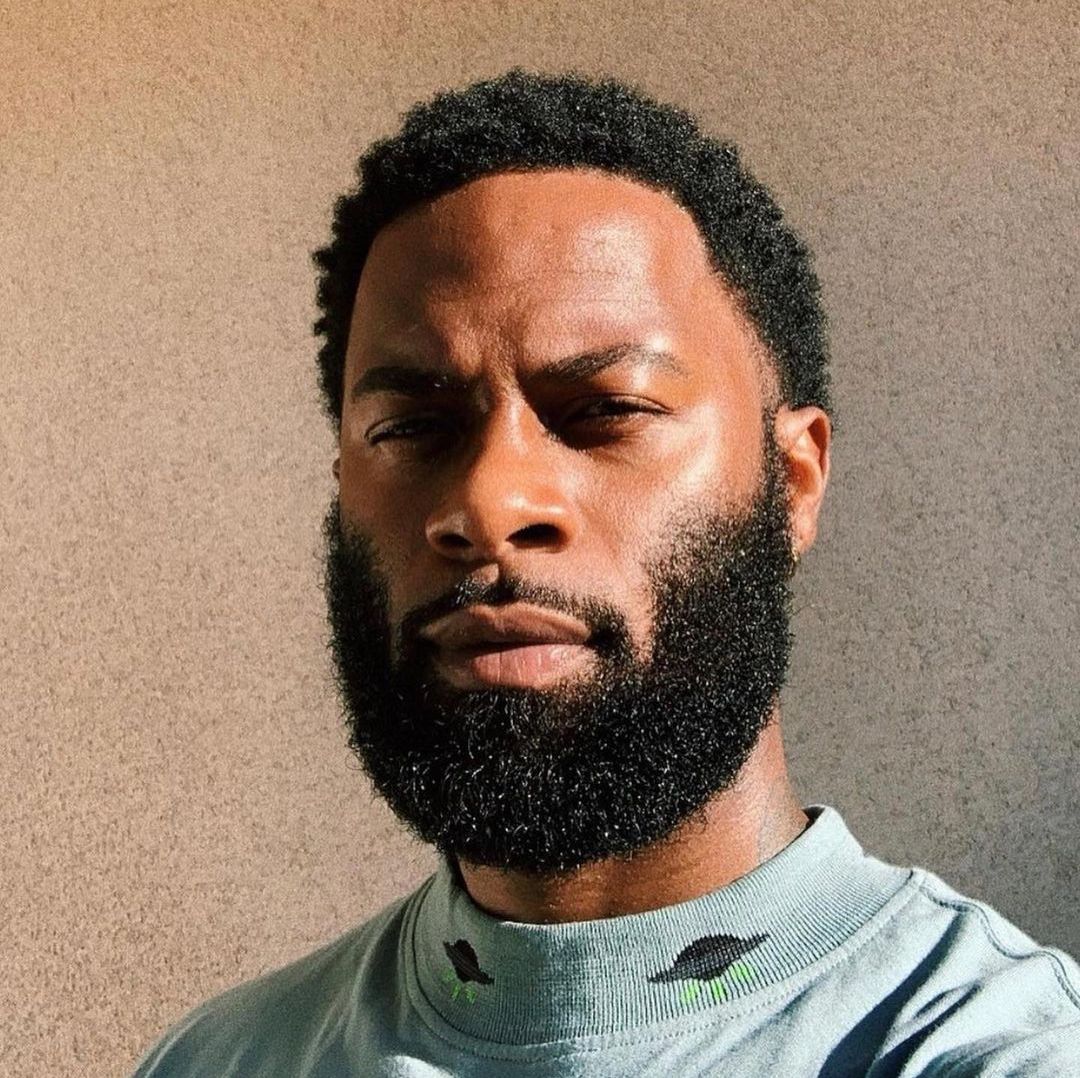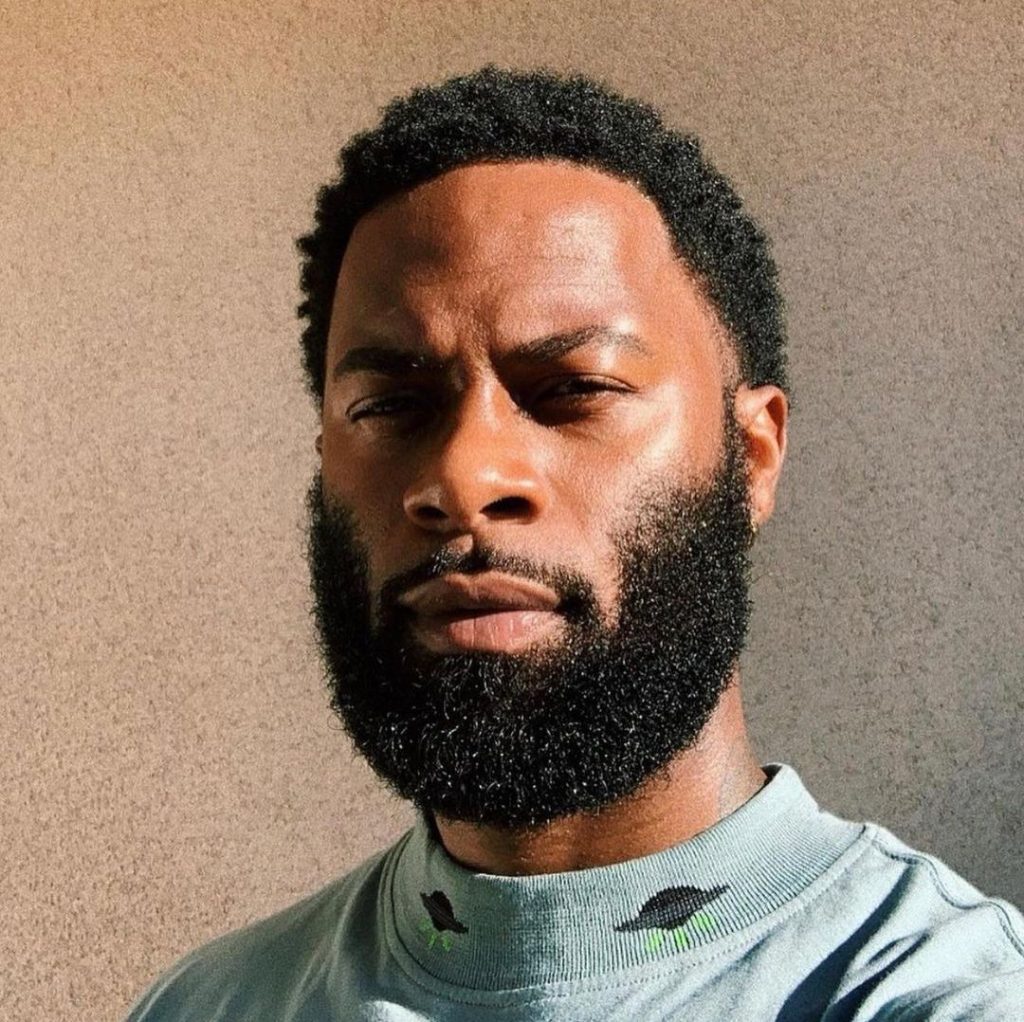 Ultra short haircuts are not the only options for Black men. Wearing natural hair has been an issue but so far New York City and California have banned discrimination against Black hairstyles in the workplace. It's not enough but does set a legal precedent for traditional hairstyles. This short look with a temple fade and rounded beard is both appropriate for business and showcases natural hair.
10. Professional Hairstyles For Men With Thick Hair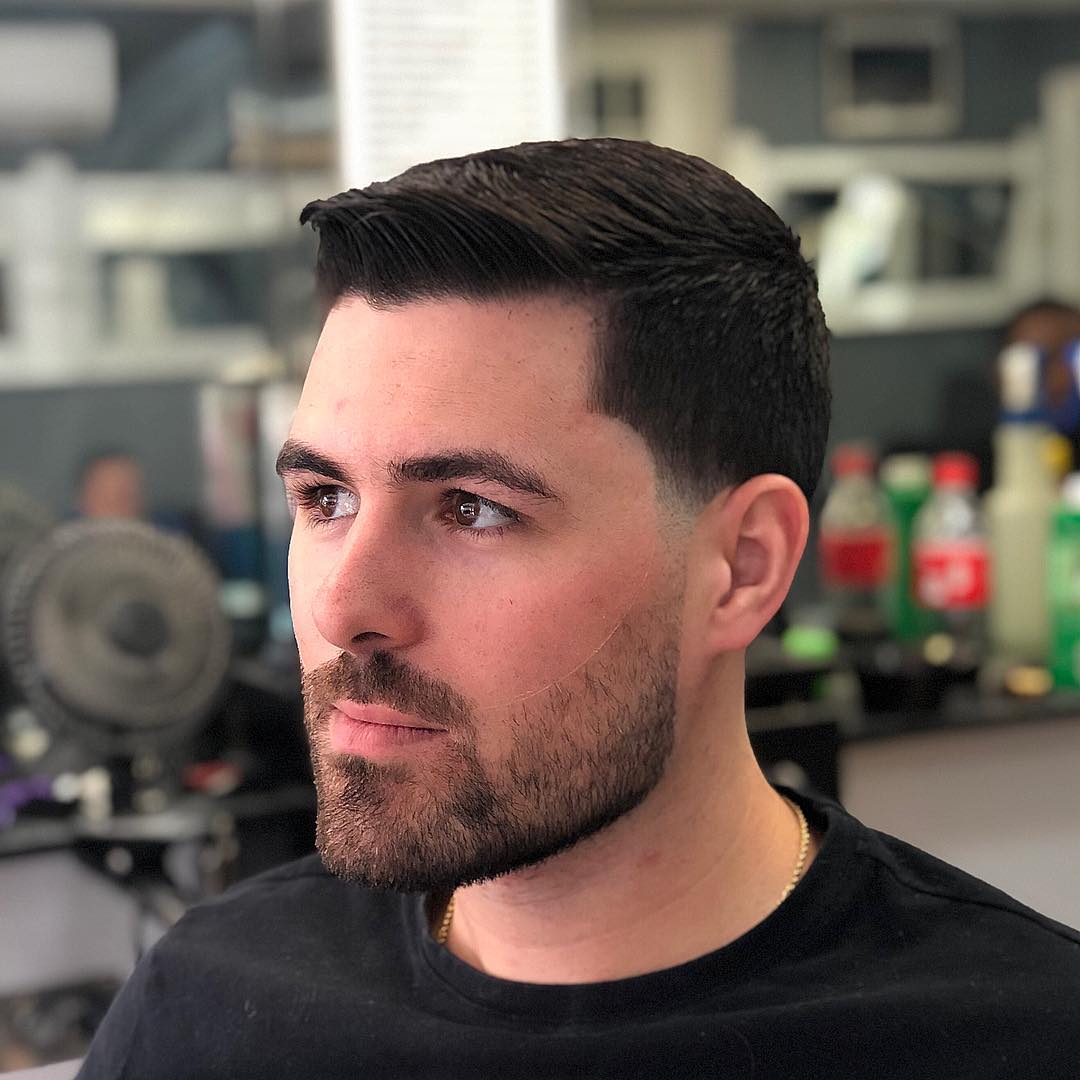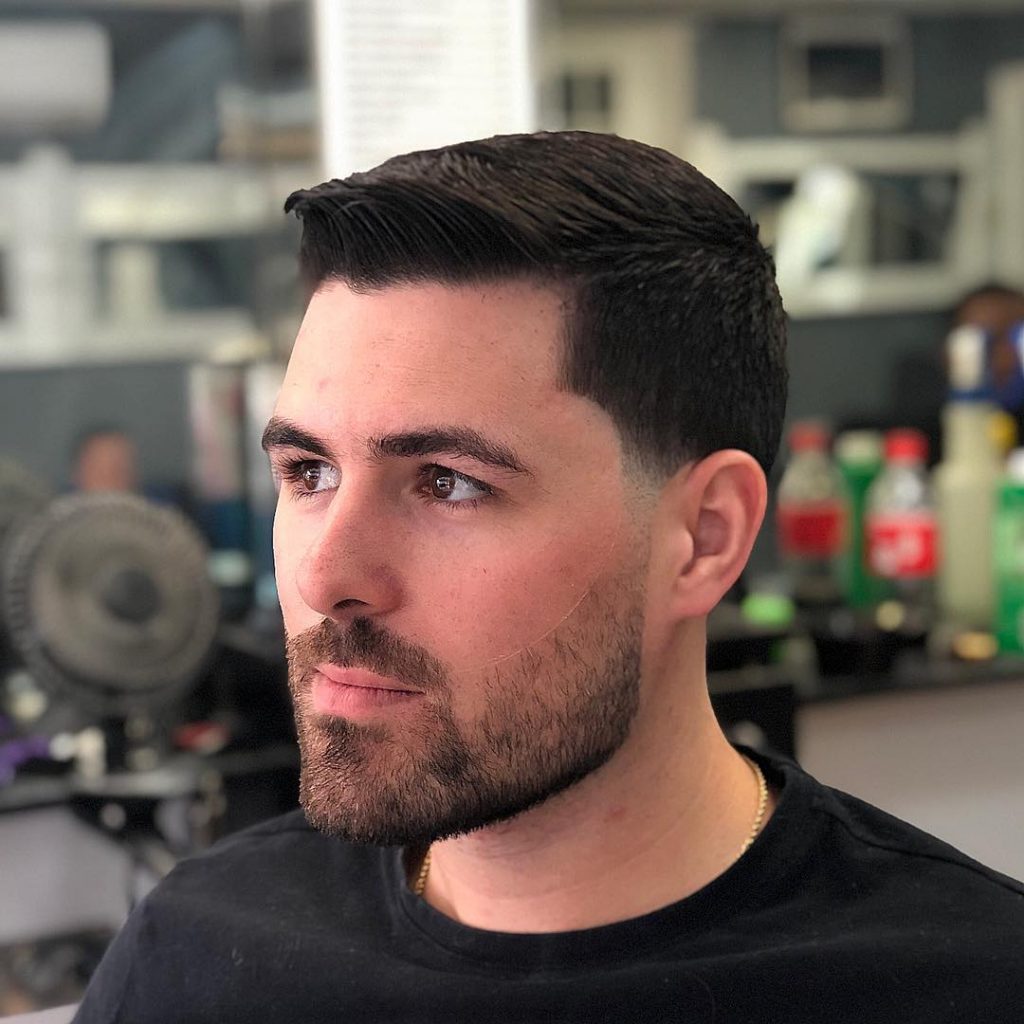 This short haircut with a hint of a quiff keeps thick hair from sticking out in the wrong direction.
11. Slick Back Long Hairstyles For Professionals + Businessmen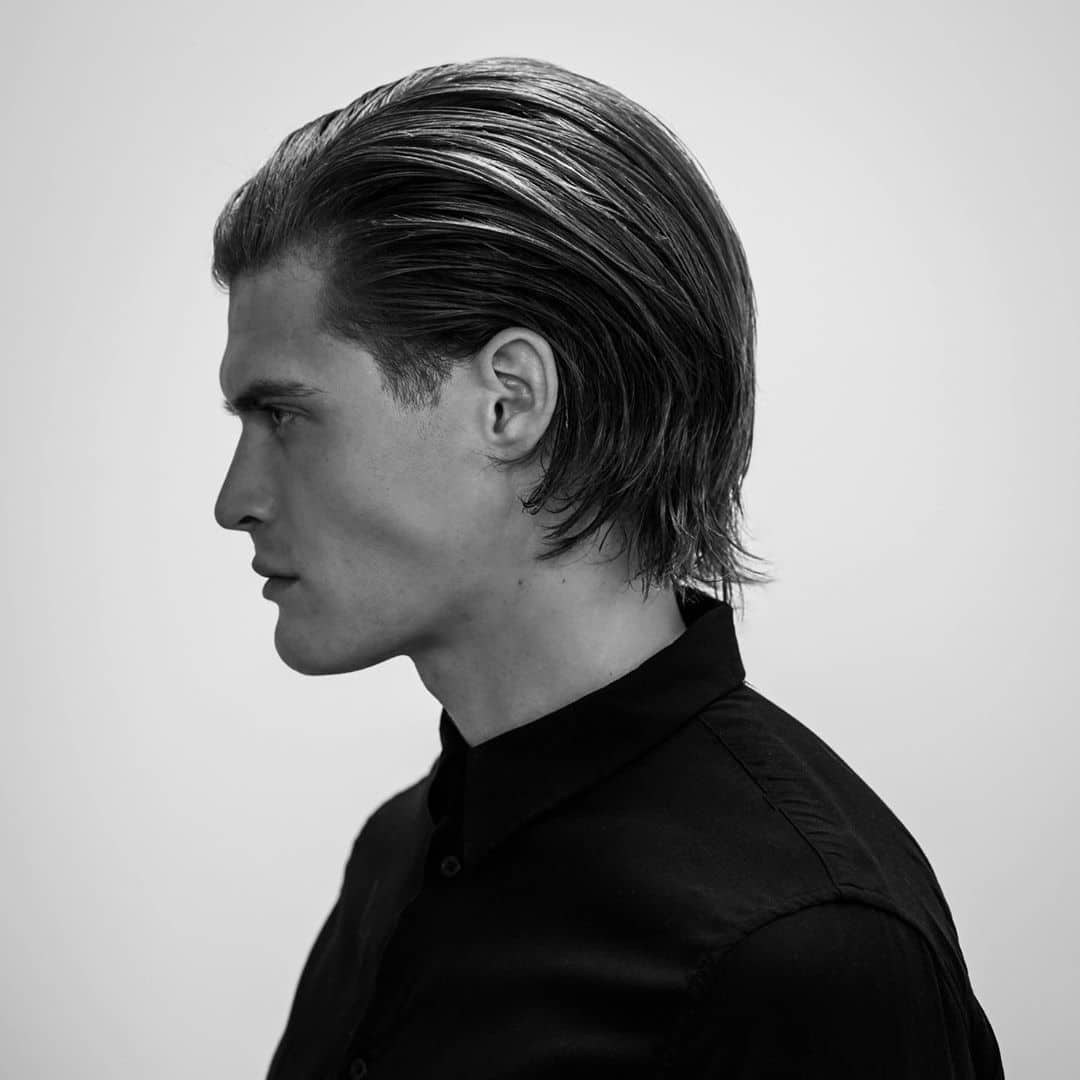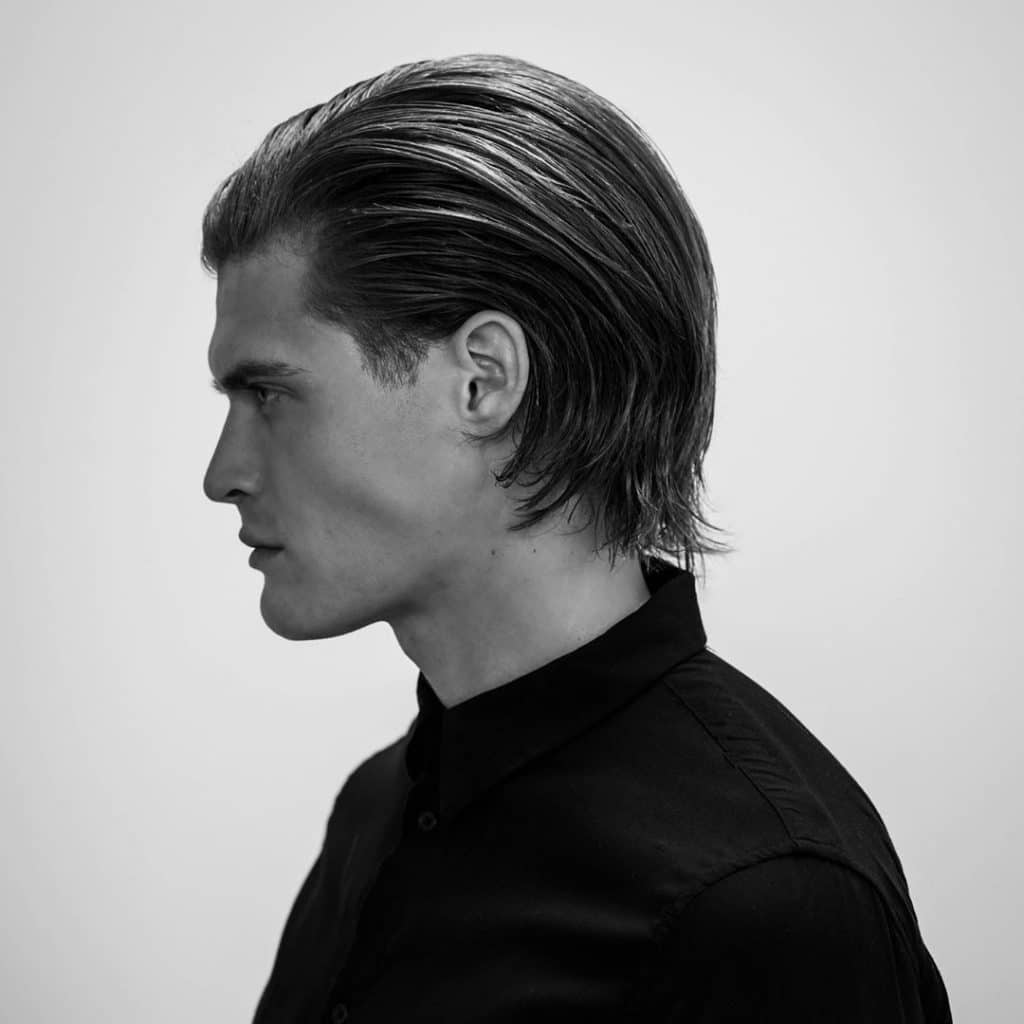 As men's trends and workplace norms are evolving, longer hair is becoming more common. That's not to say that you can roll into work with flowing surfer hair though. This slicked back style is an attractive hairstyle for long hair and looks short from the front. It can be worn straight back like above or with a side part.
12. Cool But Professional Hairstyles For Black Men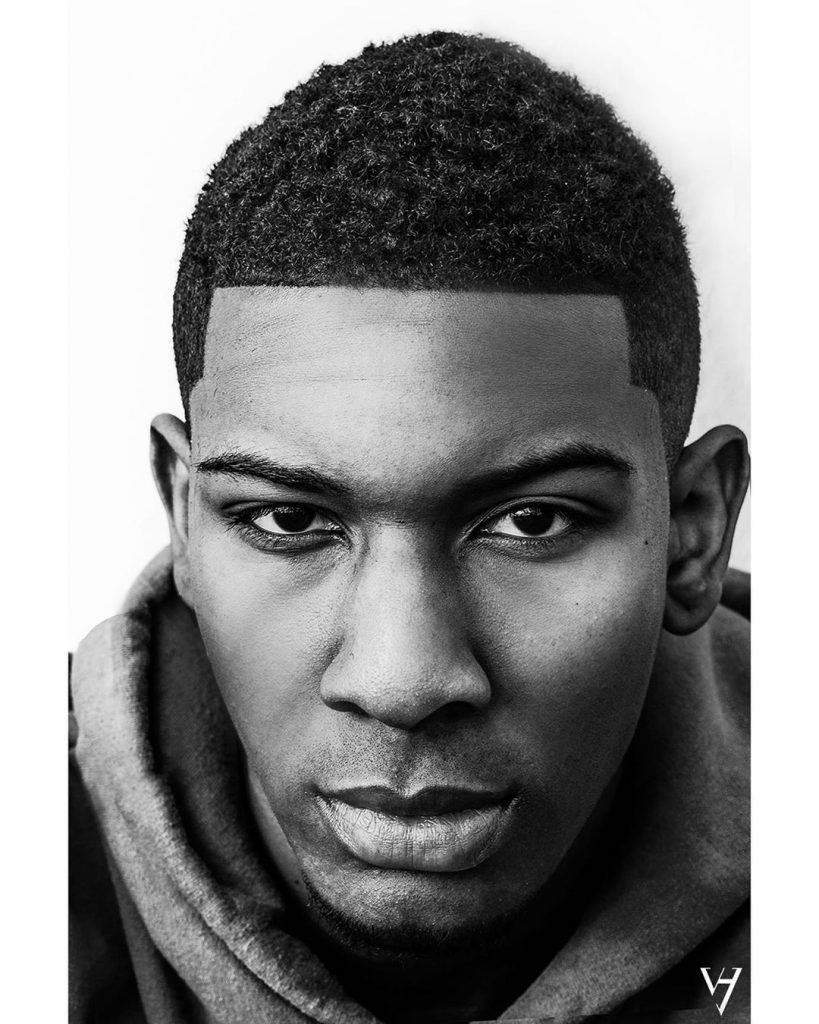 It is possible to look professional and cool at the same time. Here's a great example with a crisp shape up, short curls, and tight sides.
13. Professional Hairstyles For Men With Curly Hair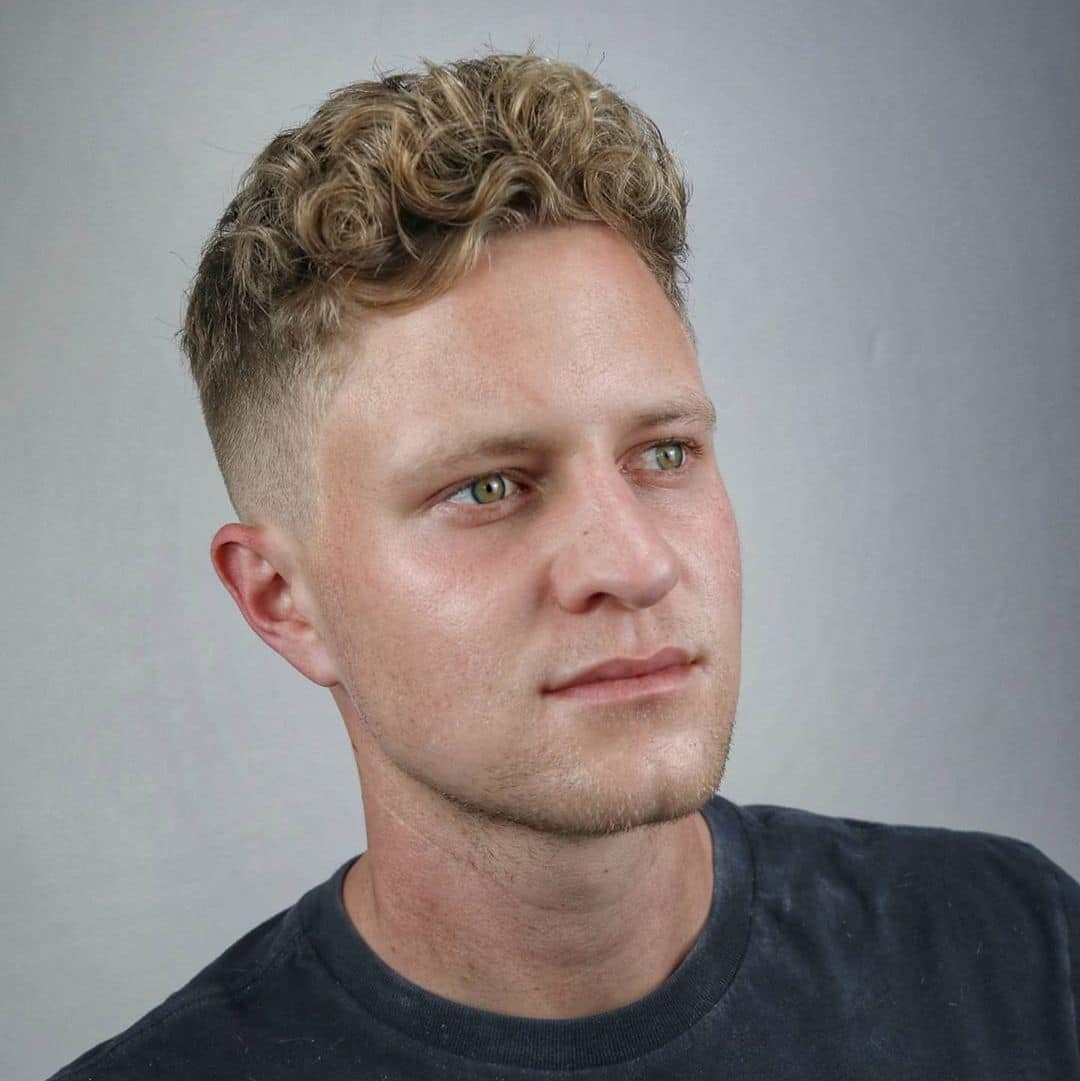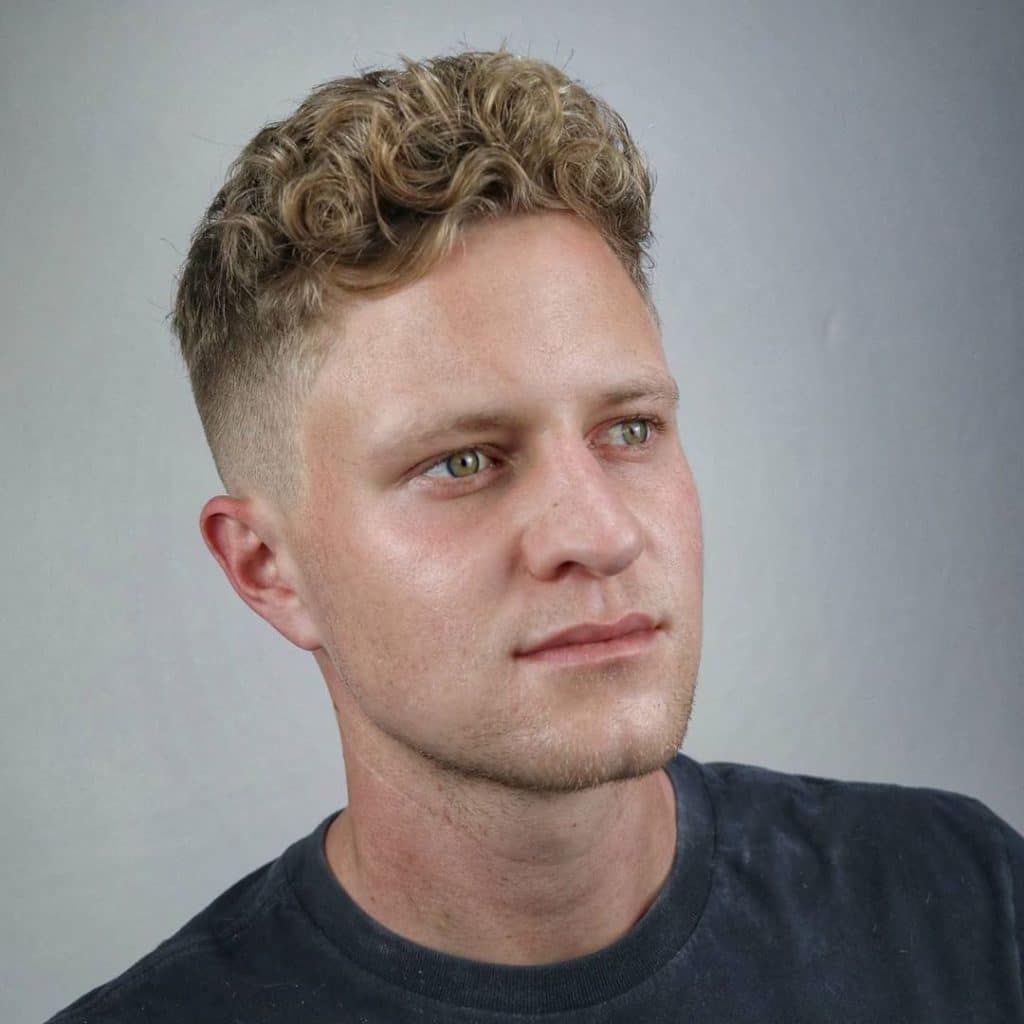 The fade is one of the most popular looks for guys with curly hair. Keep it all business with this pompadour-inspired style that defines curls and keeps them in place.
14. Modern Professional Hairstyles For Men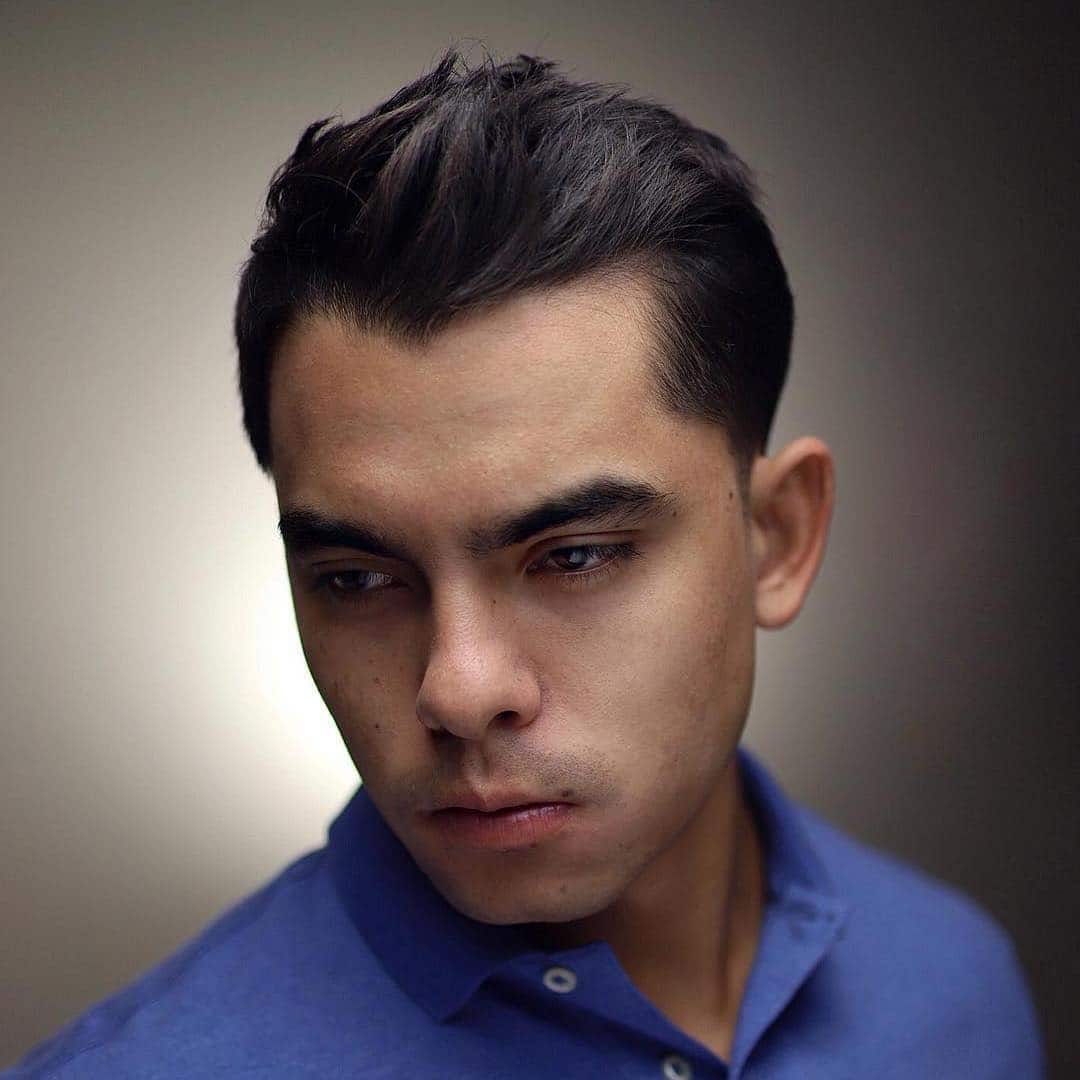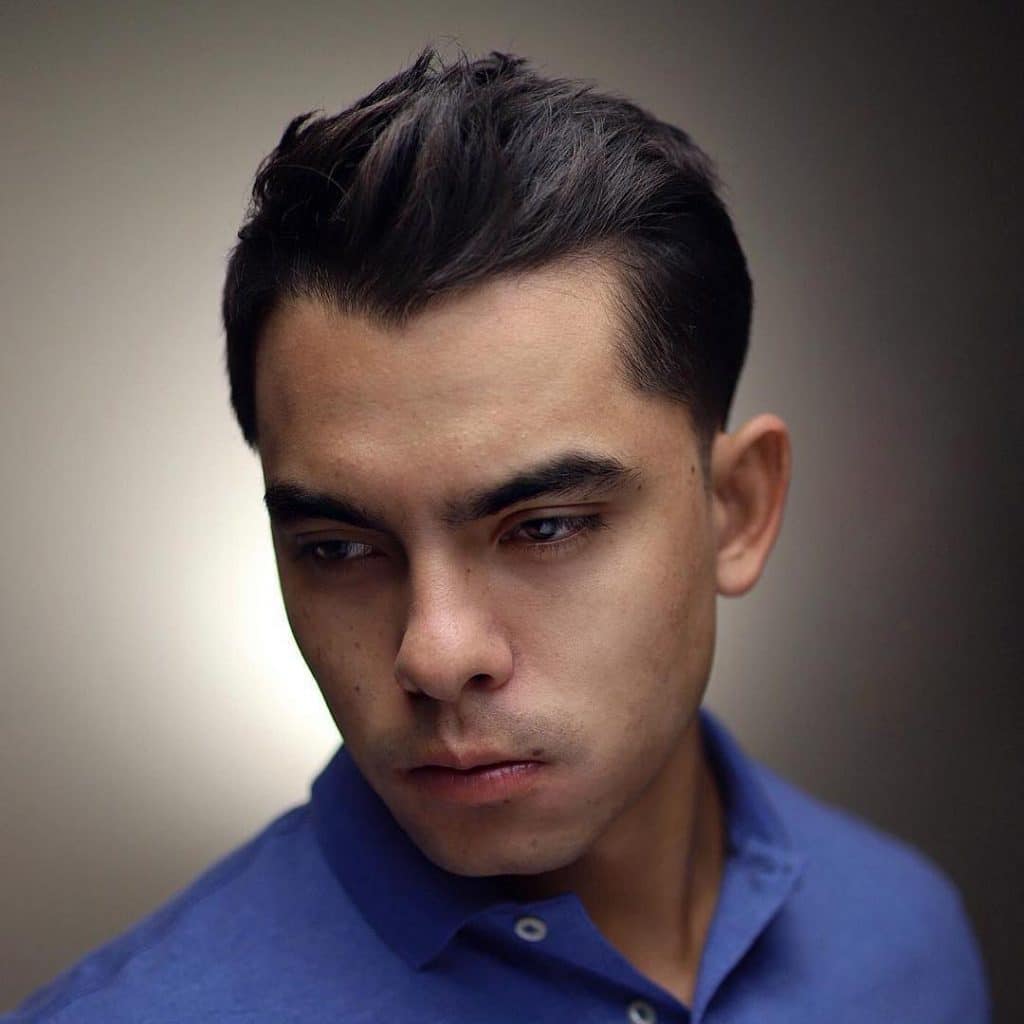 This look adds a hint of this year's texture trend to a traditional professional haircut.
15. Professional Hairstyles For Asian Men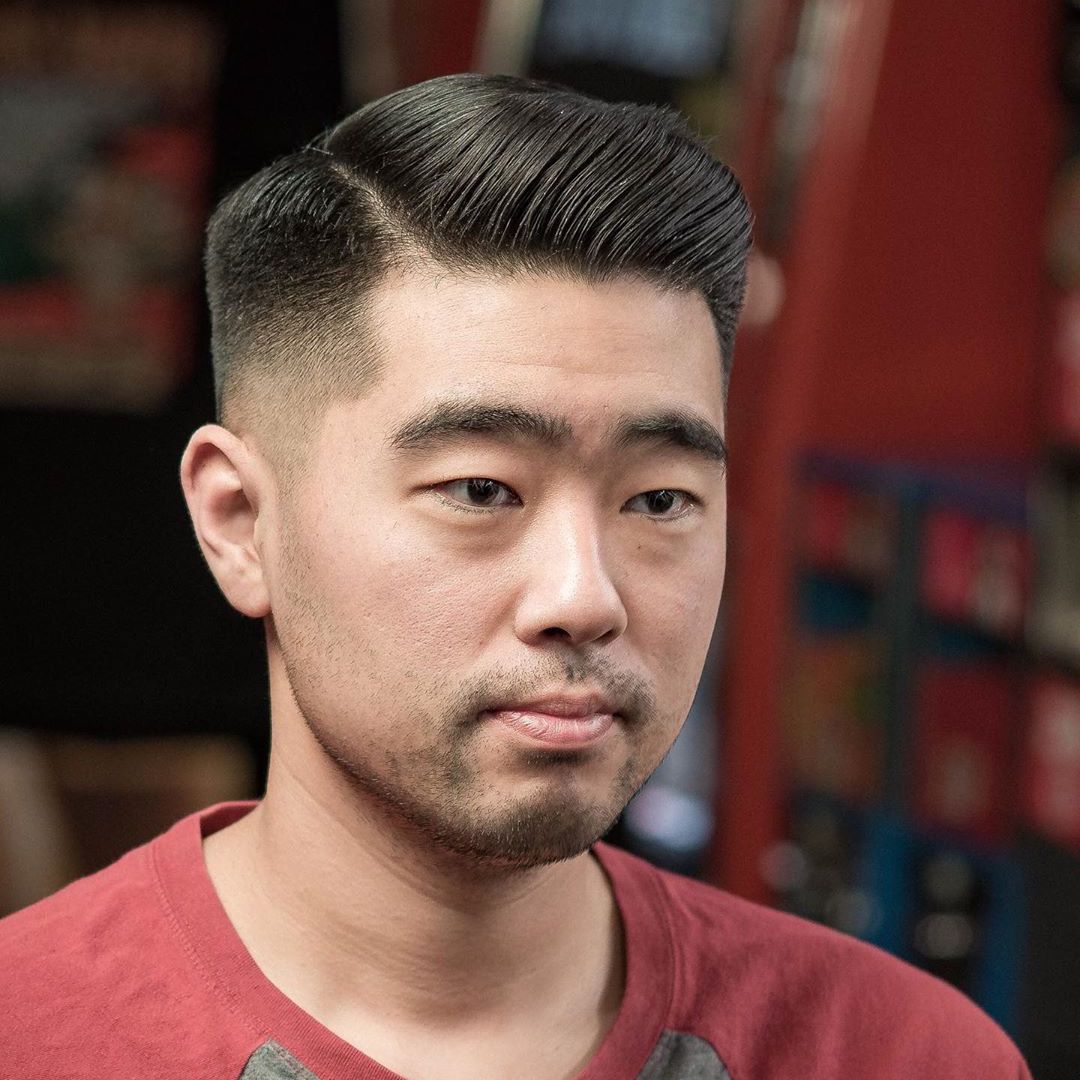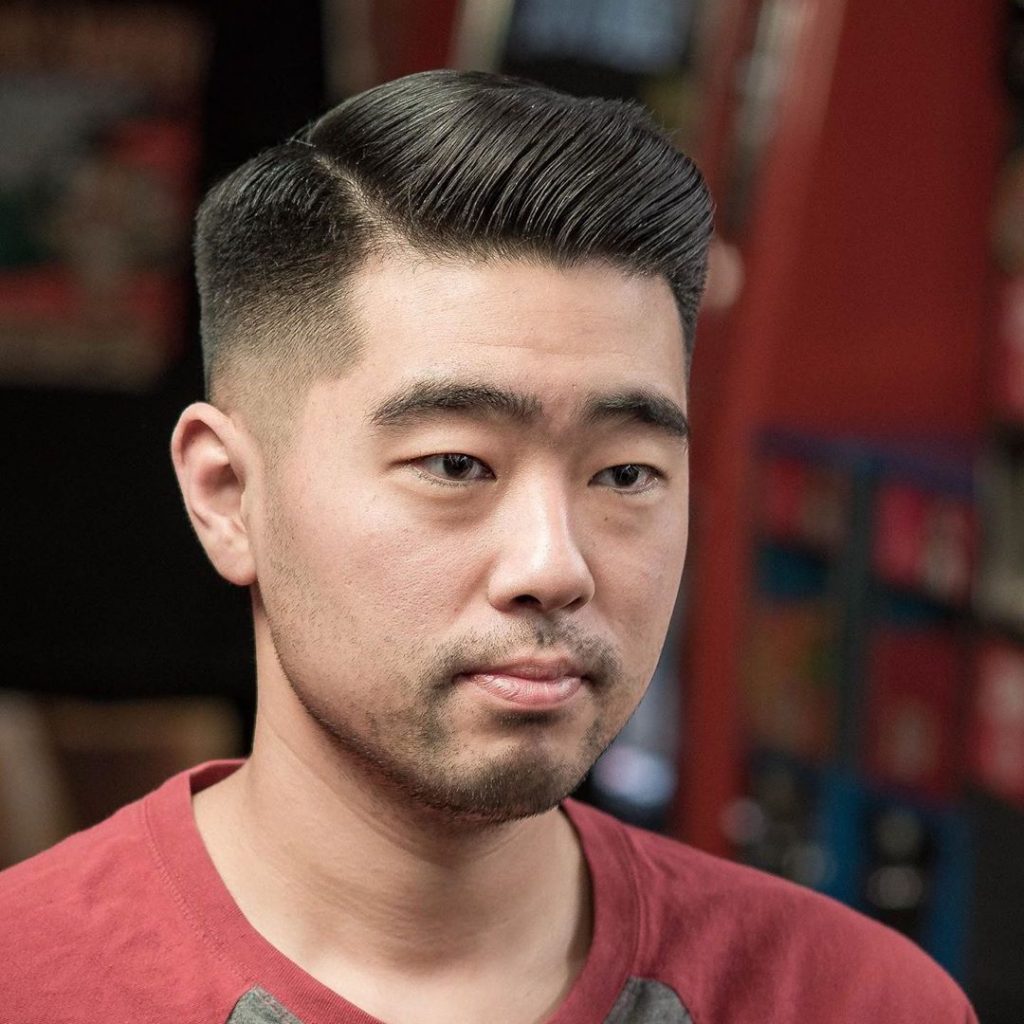 This side part hairstyle for Asian hair is medium length on one side and short on the other. Try a strong hold pomade to keep hair in place all day.
16. Classic Haircuts For Businessmen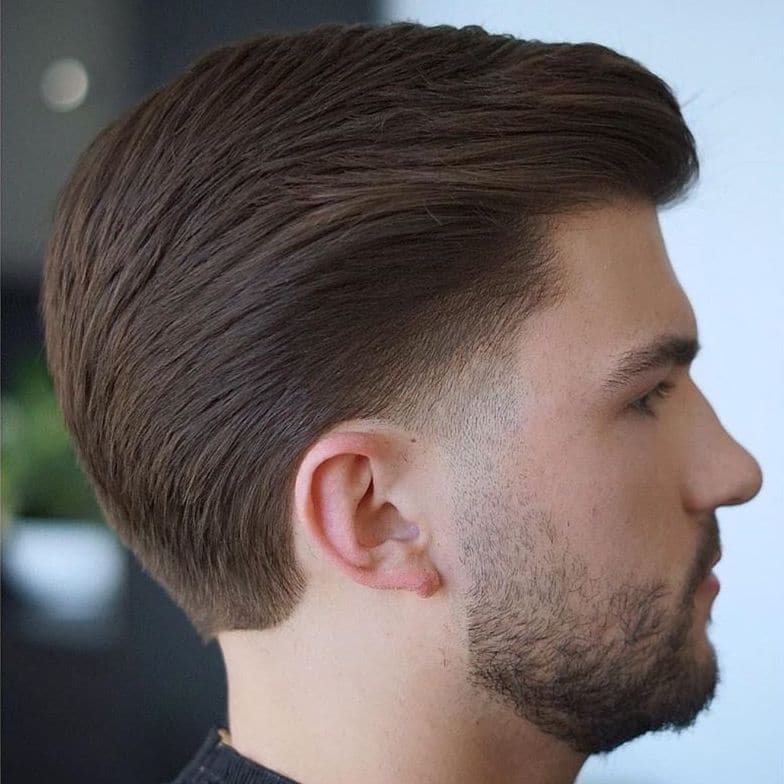 This classic look is longish all over but brushed and styled into a neat look.
17. Cool Textured Business Haircuts For Men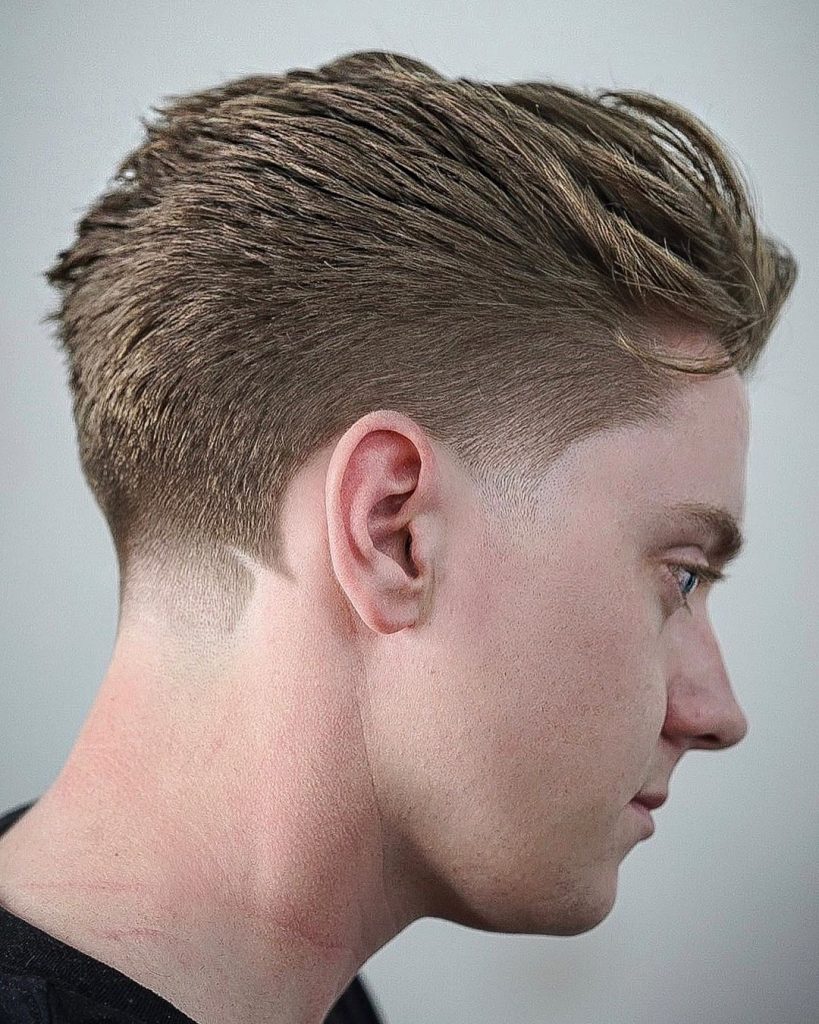 Amp up the cool factor by taking a traditional haircut and adding slightly tousled, textured styling.
18. Professional Hairstyles For Black Men With Long Hair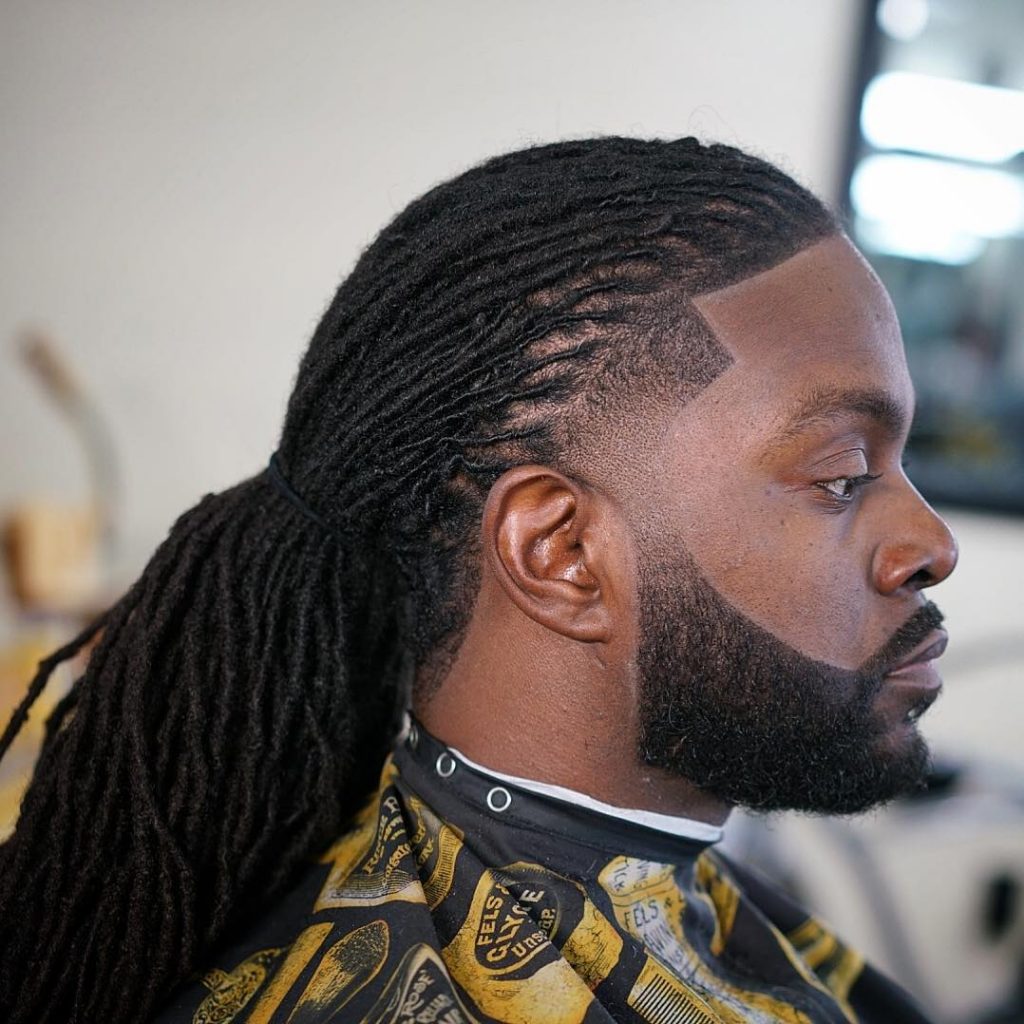 Hair of every type and length just needs to be tidy to be professional. These long dreadlocks pulled back into a low ponytail plus a fresh hairline and beard shape do the trick. And remember, natural hair is protected by law (in some places).
19. Business Hairstyles For Men With Long Hair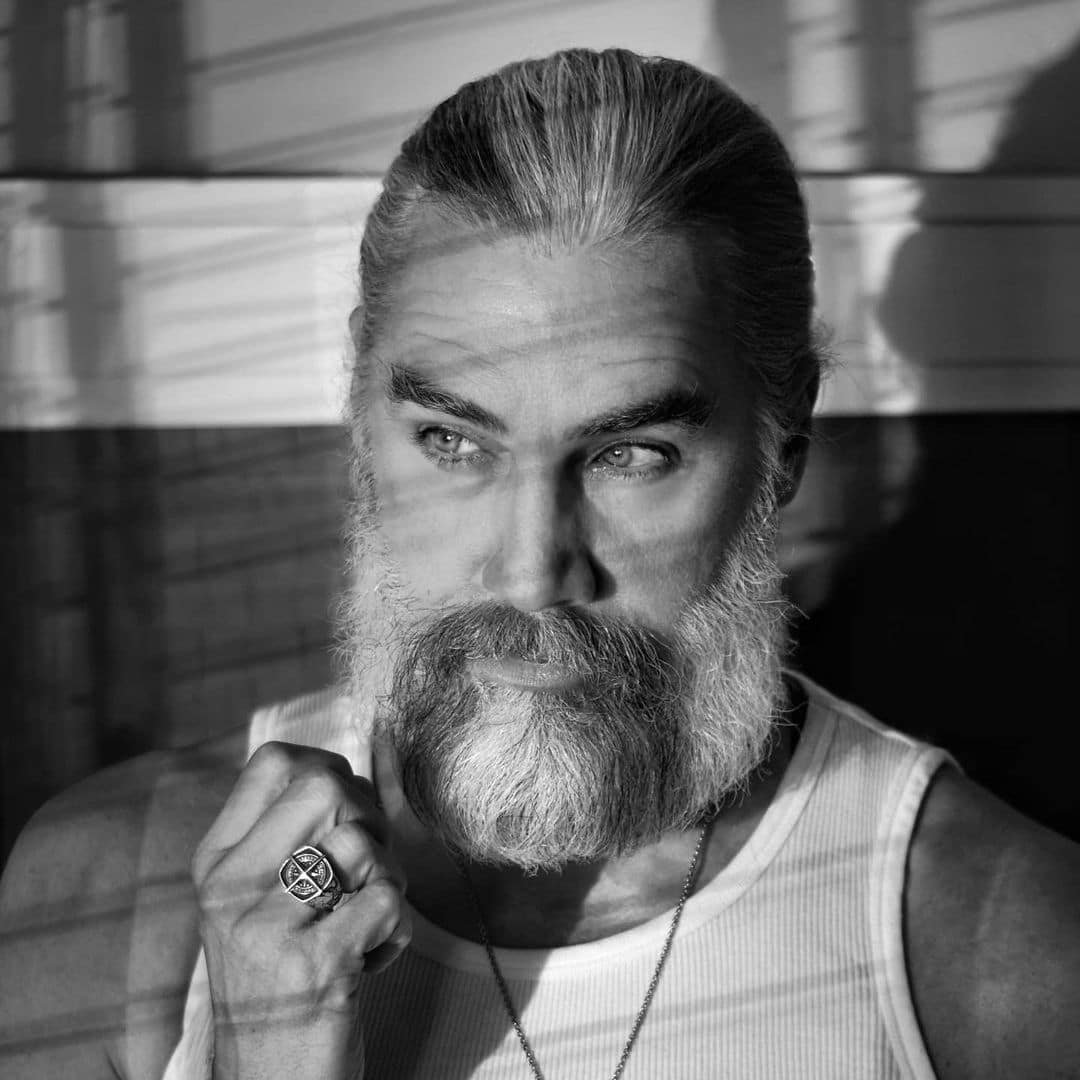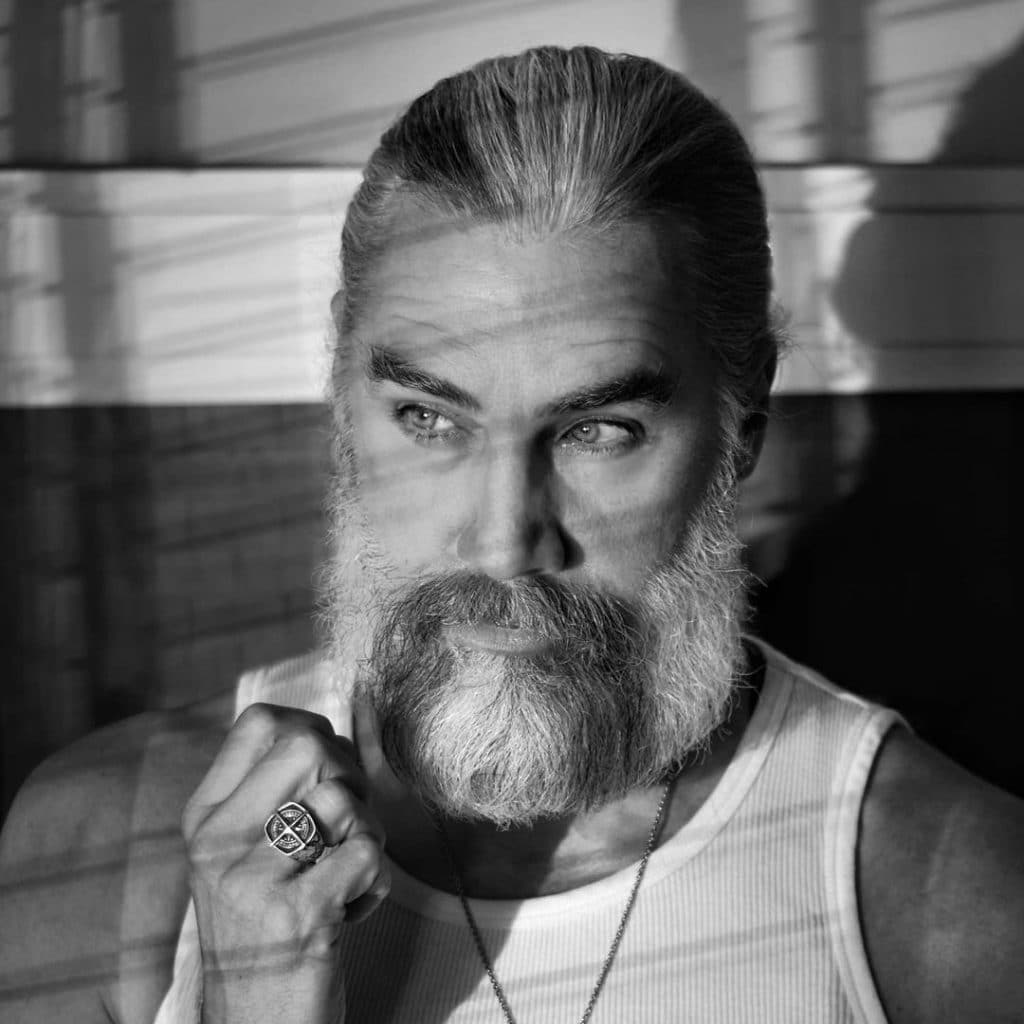 Believe it or not, this gentleman has long hair. It is pulled back into a low man bun. To get the look, smooth hair with a boar bristle brush and a touch of pomade and secure hair with a black elastic or one that matches hair.