The last time we talked about Ryan Reynolds' haircut was in 2015 when he had the most popular haircut in America. His hair is still on point, with a classic cut and trendy styles.
Even in character, Ryan Reynolds tends to have classic men's hairstyle with longer hair on top and short sides and back. He is all about tapered cuts instead of fades.
This is evident in the shortest and longer styles we've seen from him. His hair appears to be thick with some waviness that shows at every length through texture that is enhance with styling.
Let's check out some of the looks he has since then as he has embraced greying hair, starred in Deadpool and more.
1. Short Hair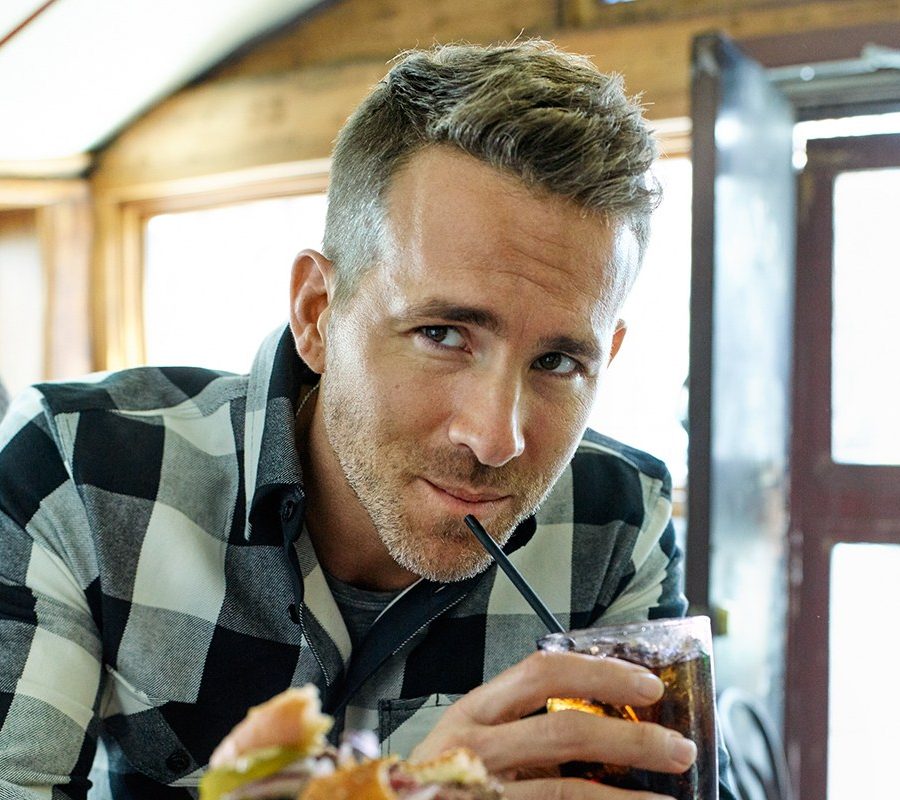 Here's the famous short sides and back, longer on top haircut. This is a classic men's haircut that never goes out to style because it is short enough to be low maintenance but long enough to have styling options. Here it is worked into some textured volume but could also be spiky, combed over or slicked back. This cut also looks good with no styling.
2. High and Tight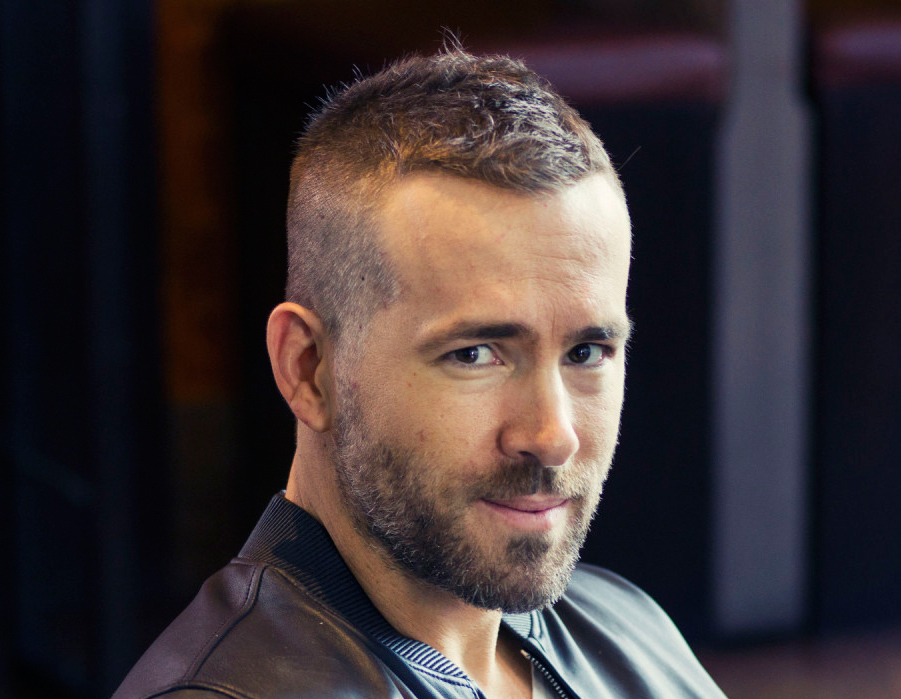 Victoria Will/Invision/Associated Press
While promoting Deadpool, Reynolds hair went even shorter. Even at this length, there is enough hair on top to create some texture. Short sides seamlessly transition into a stubbly beard.
This is stylish and easy to wear hairstyle is also a good choice for guys with thinning hair or bald spots because the short length minimizes the appearance of hair loss.
3. Ryan Reynolds Deadpool Haircut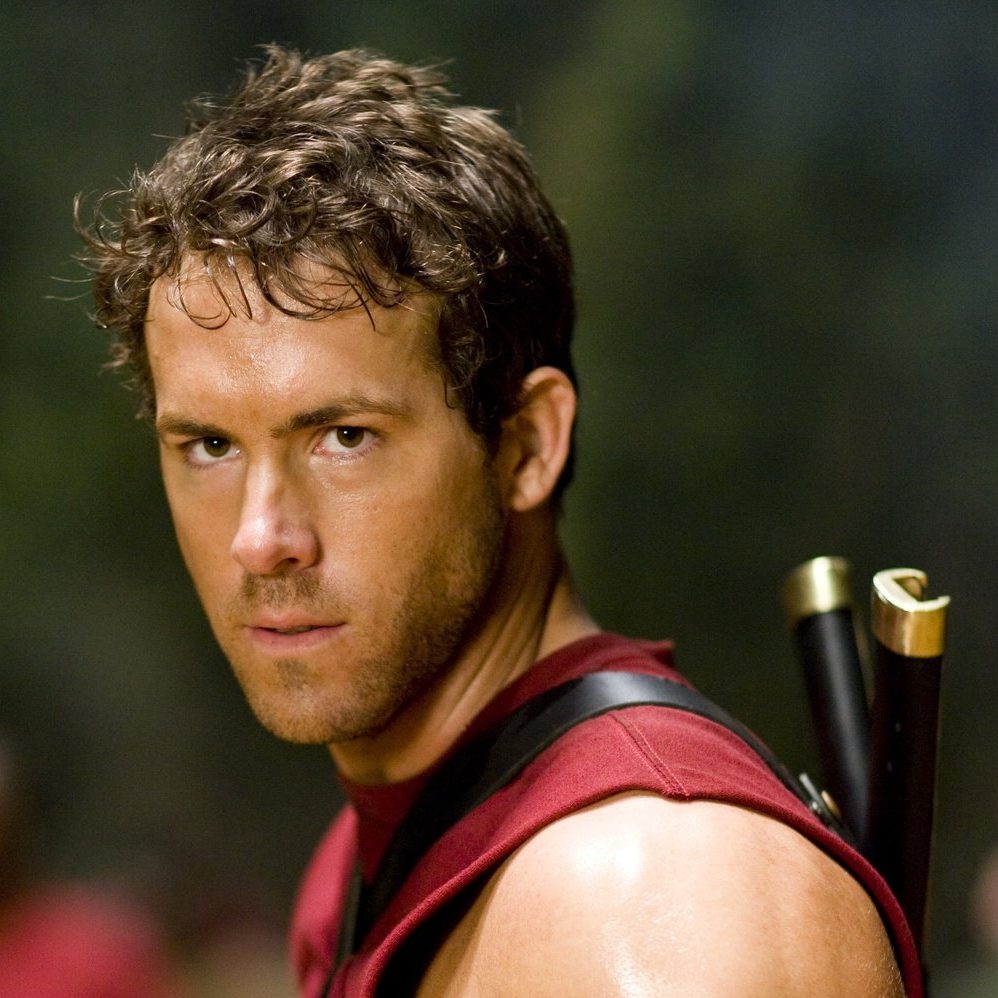 As Wade Wilson in Deadpool, Ryan Reynolds wears this classic men's hairstyle. It is a tapered haircut with short sides and longer hair on top. Layering enhances texture so hair looks good while sweaty and messy as well as groomed.
4. Ryan Reynolds Haircut 2017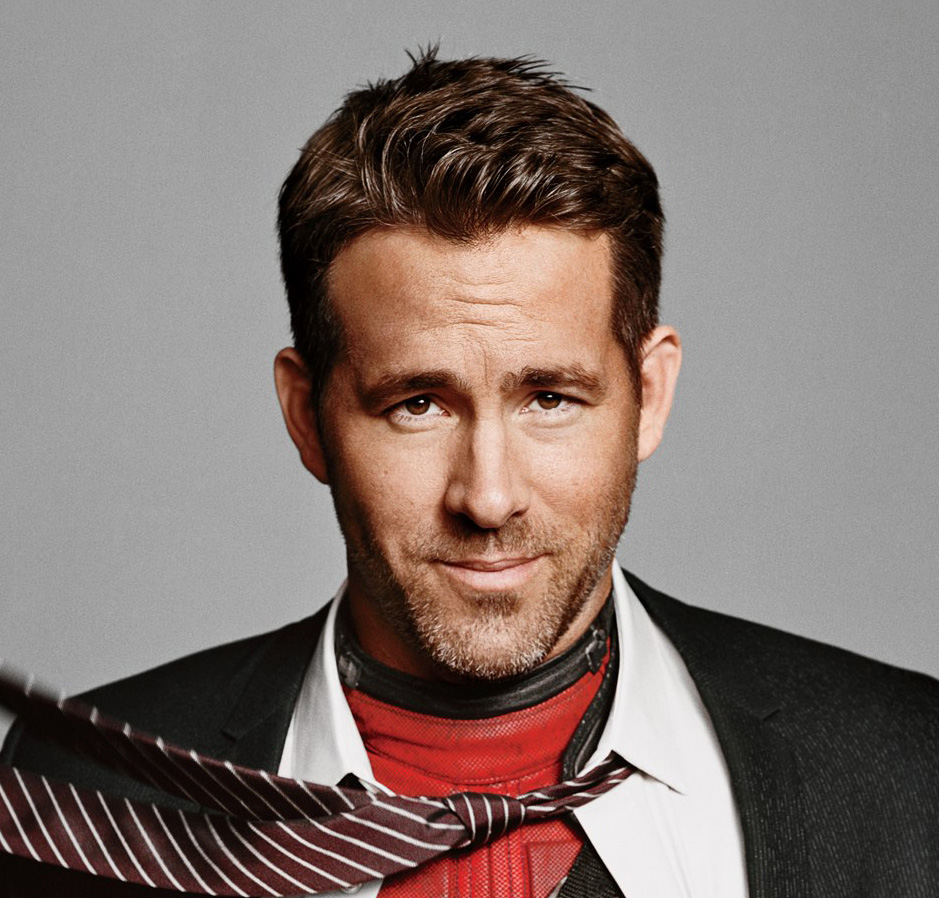 Here's a slightly shorter version of the Deadpool haircut. It is the same shape and proportion, just shorter. It is styled casually hair with a loose side part and plenty of texture.
5. Grey Hair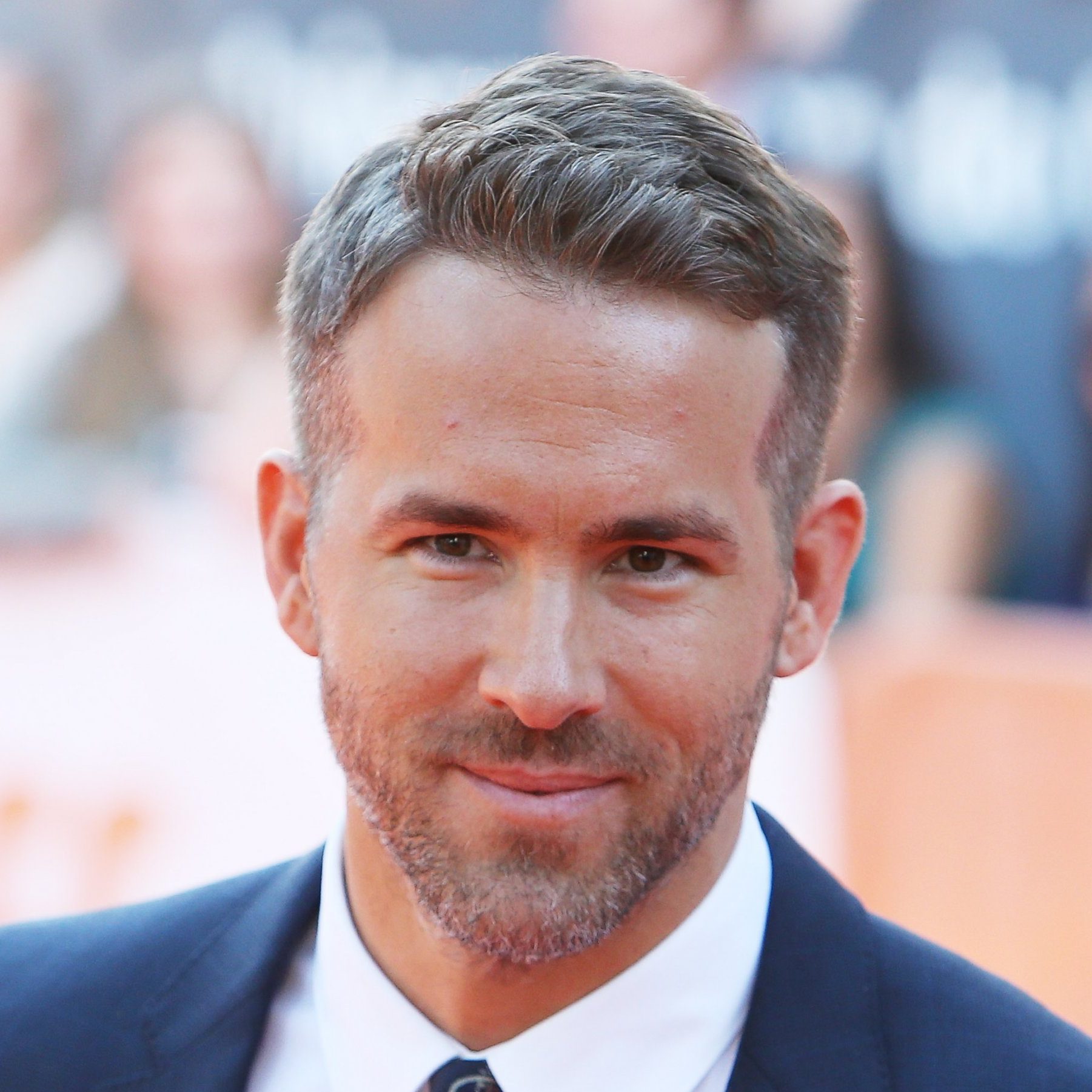 Getty Images
Grey hair is nothing to hide and Ryan Reynolds certainly doesn't. Grey hair tends to be coarser in texture and this slightly longer haircut makes hair more manageable and easier to style.
6. Taper Hairstyle + Beard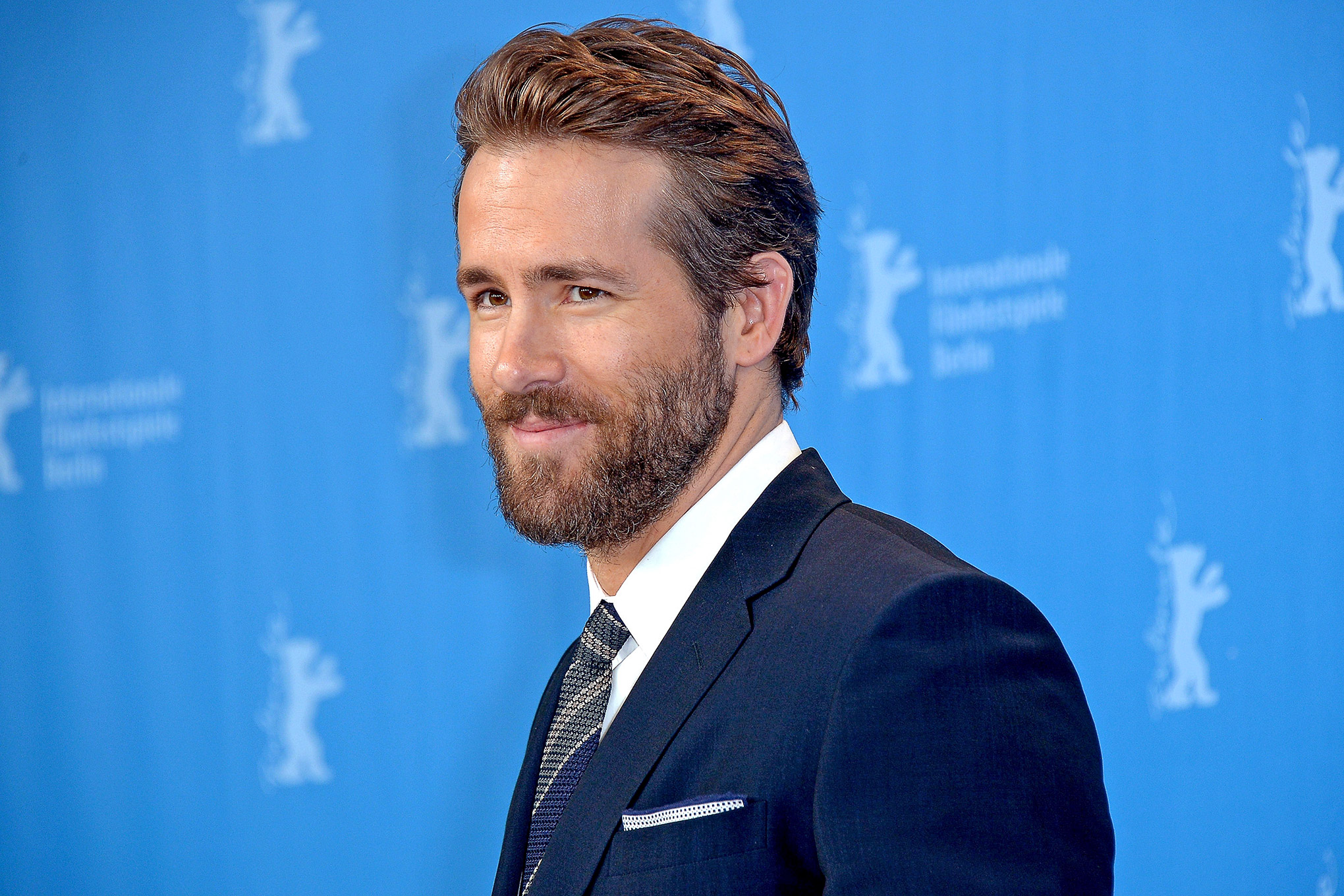 Getty Images
This textured slick back with a tapered haircut is a major trend this year, with and without a beard. Try a fiber pomade and finish off styling by running fingers through hair to get the groomed but tousled finish.
7. Textured Style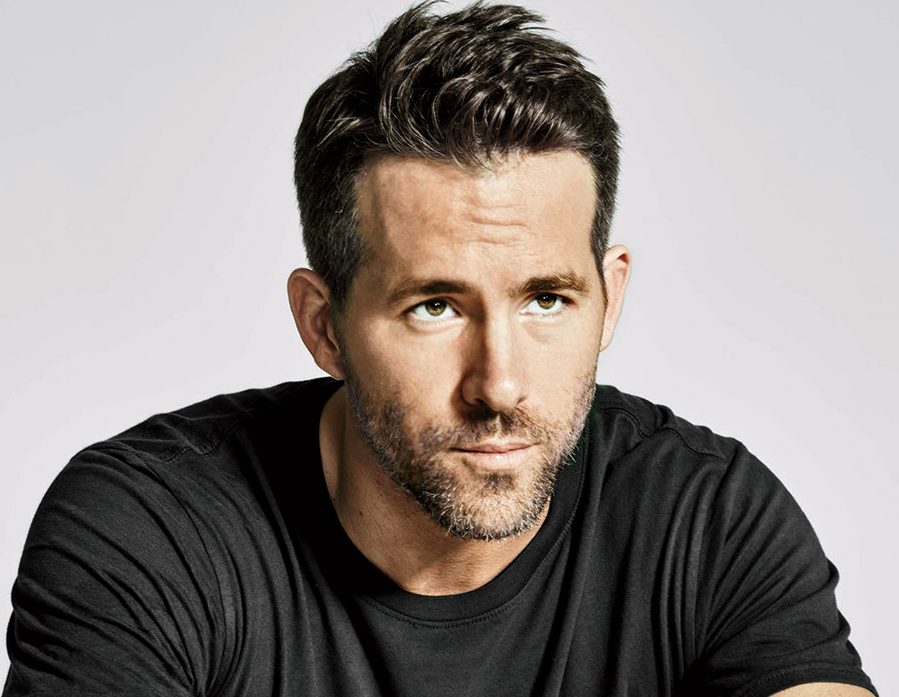 Here' another classic men's hairstyle worn with spiky texture for a casual and modern effect.