What is a shag haircut? It's a shaped haircut with lots of layers. The shag usually has bangs, waves or curls, sideburns, and long hair at the neck. But not always.
This 70s and 80s and sometimes 90s style is back for both men and women. It evokes previous eras of music and styles as well as a more innocent time – when men permed their hair and wore Spandex as a fashion statement. David Bowie, Bob Dylan, Mick Jagger, Rod Stewart, and Eddie Van Halen are a few notable rock 'n' roll shag haircuts.
This layered men's haircut is excellent for wavy or curly hair. It creates a flattering shape while bringing out texture and adding movement. That shag still works for straight hair, it just won't have as much volume. Unless you get a perm.
Check out these short, medium length, and long shag haircuts for men. These old and cuts can have a retro feel, rocker vibes, or look futuristic.
Men's Shag Haircut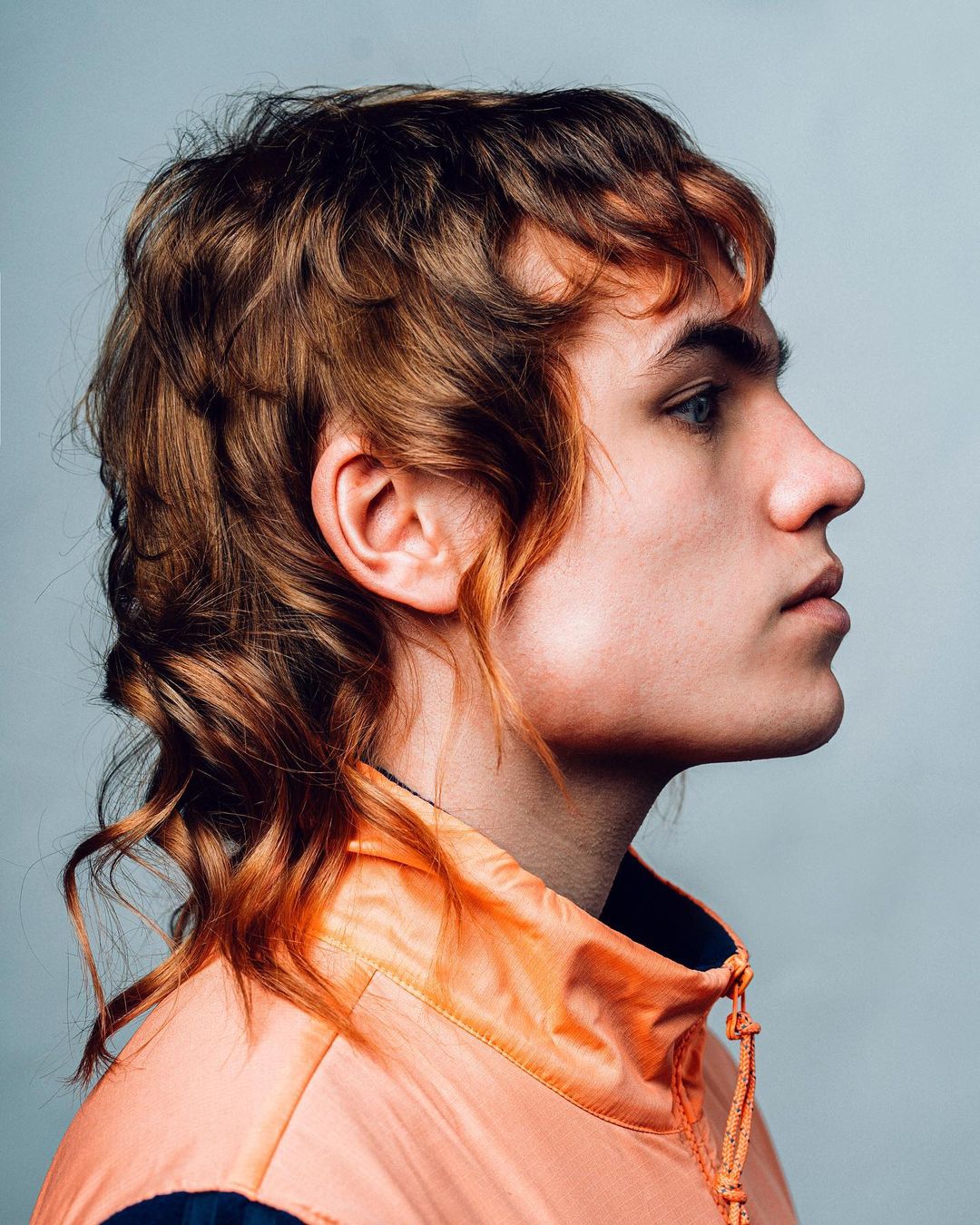 It's hard to say if this long layered cut with fringe is from the past or the future but it definitely looks good. Short layers on top add volume all around while there is plenty of length around the sides and back.
70s Shag Haircut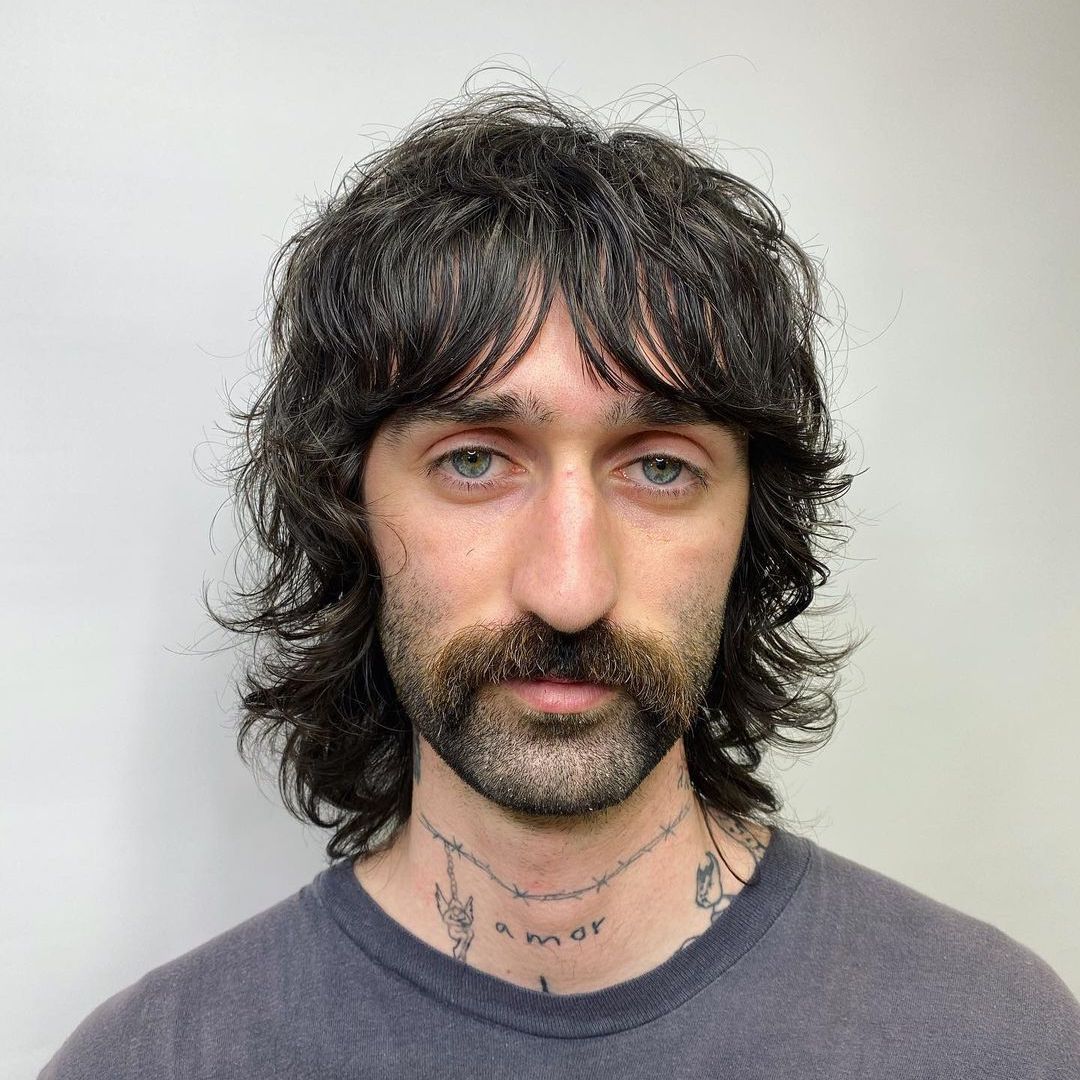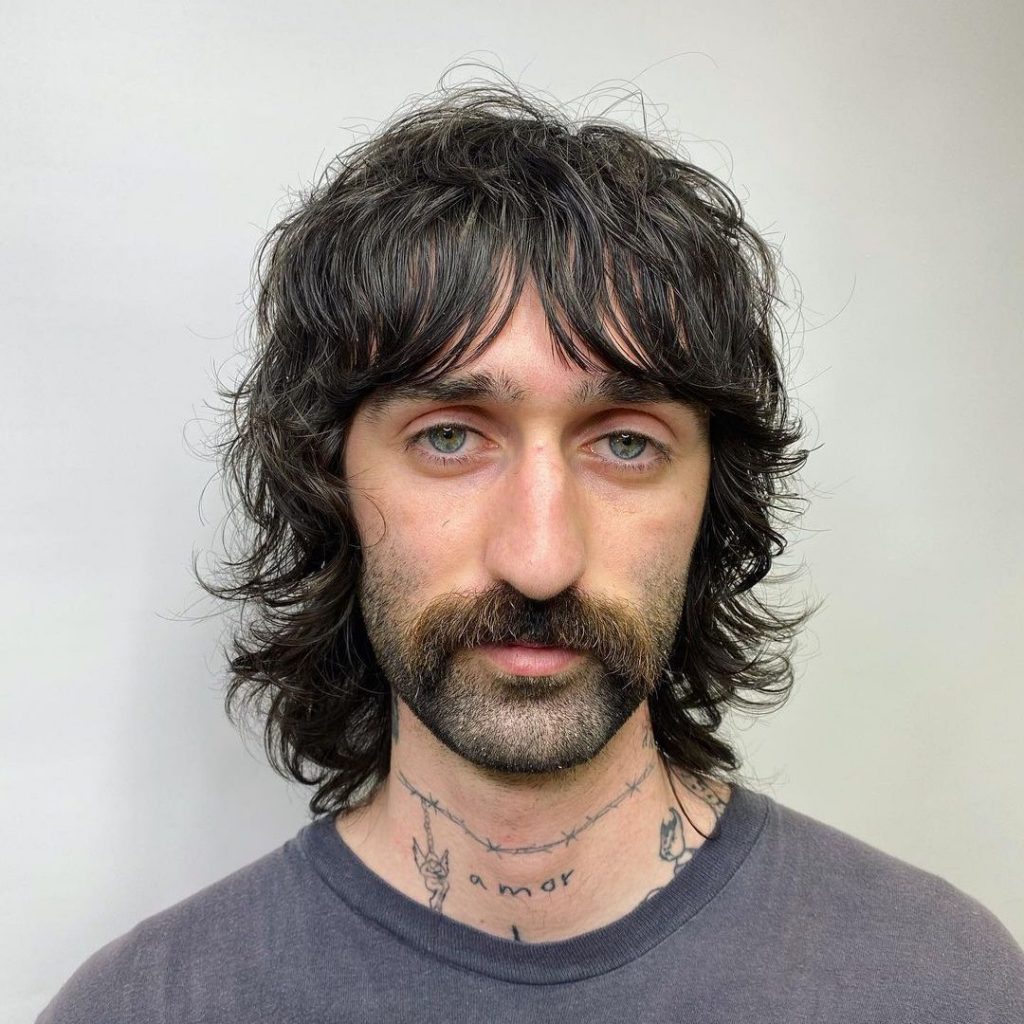 From Rod Stewart to Frank Zappa, this wavy-curly cut was the look to have in the 70s, and is again today. If you can add the handlebar mustache, even better.
Shag Haircuts For Short Hair
Short and shaggy haircuts tend to have uneven bangs and length at the back with some texture and volume. This can be the beginning of a growing out period or the final length.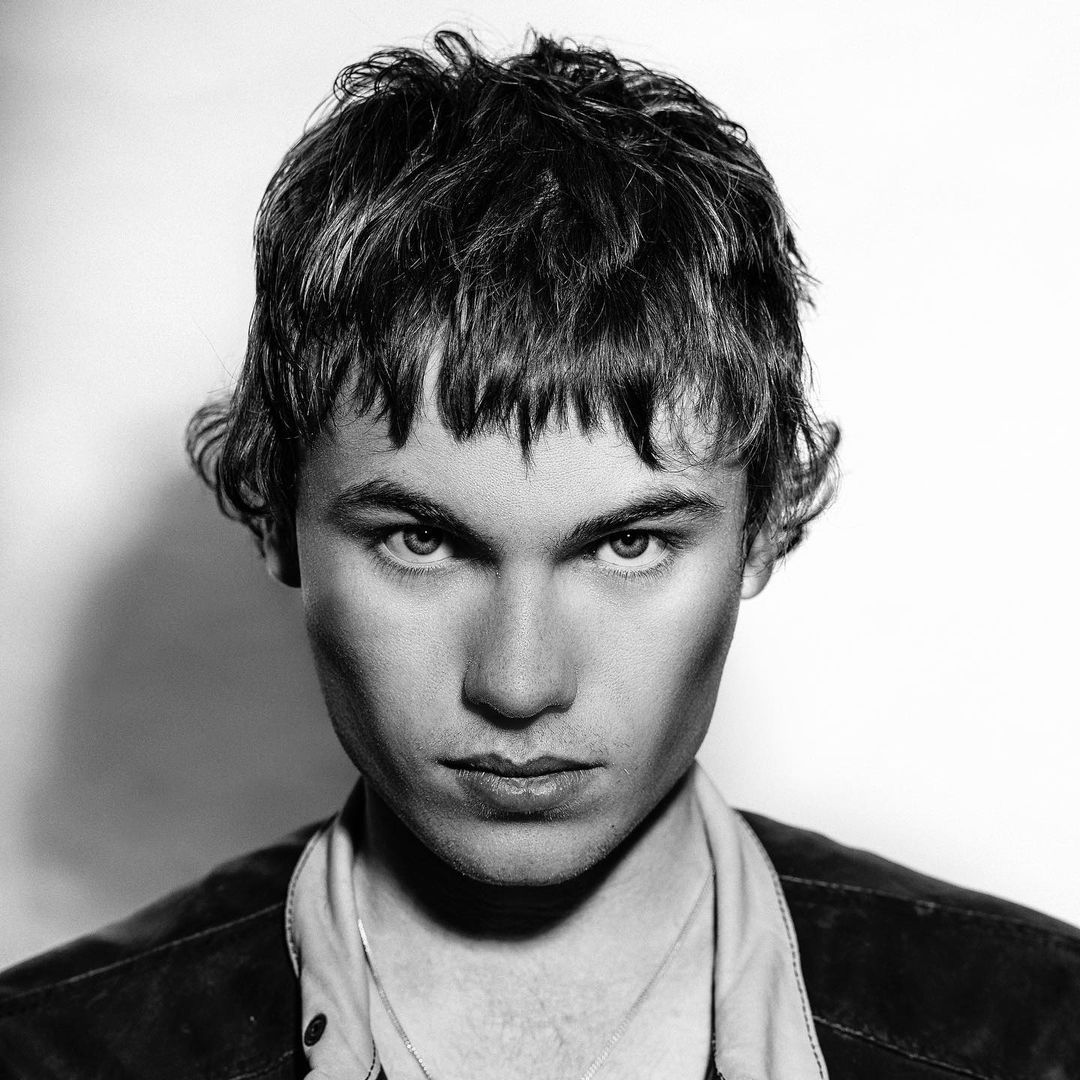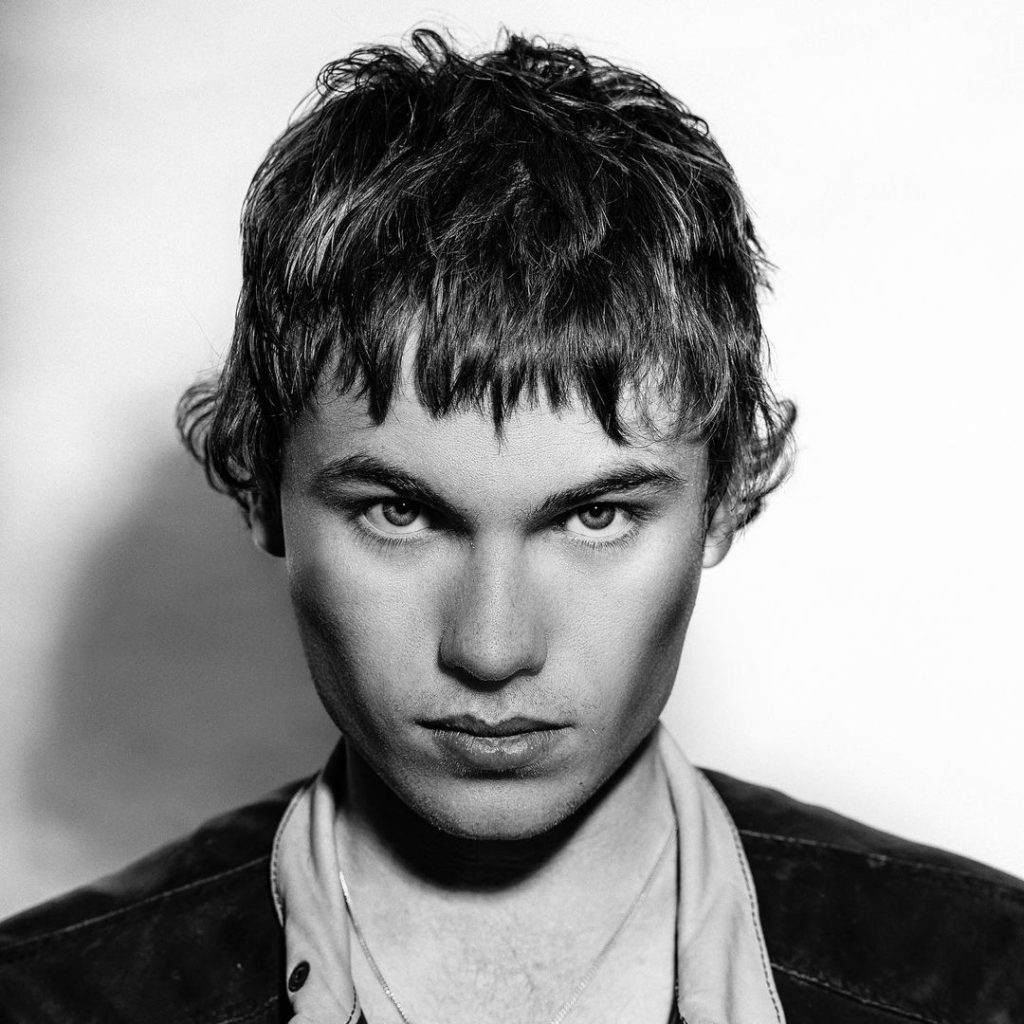 The crop haircut brought back bangs for men. Now there are lots of fresh ways to wear fringe, like this choppy cut that adds texture all over.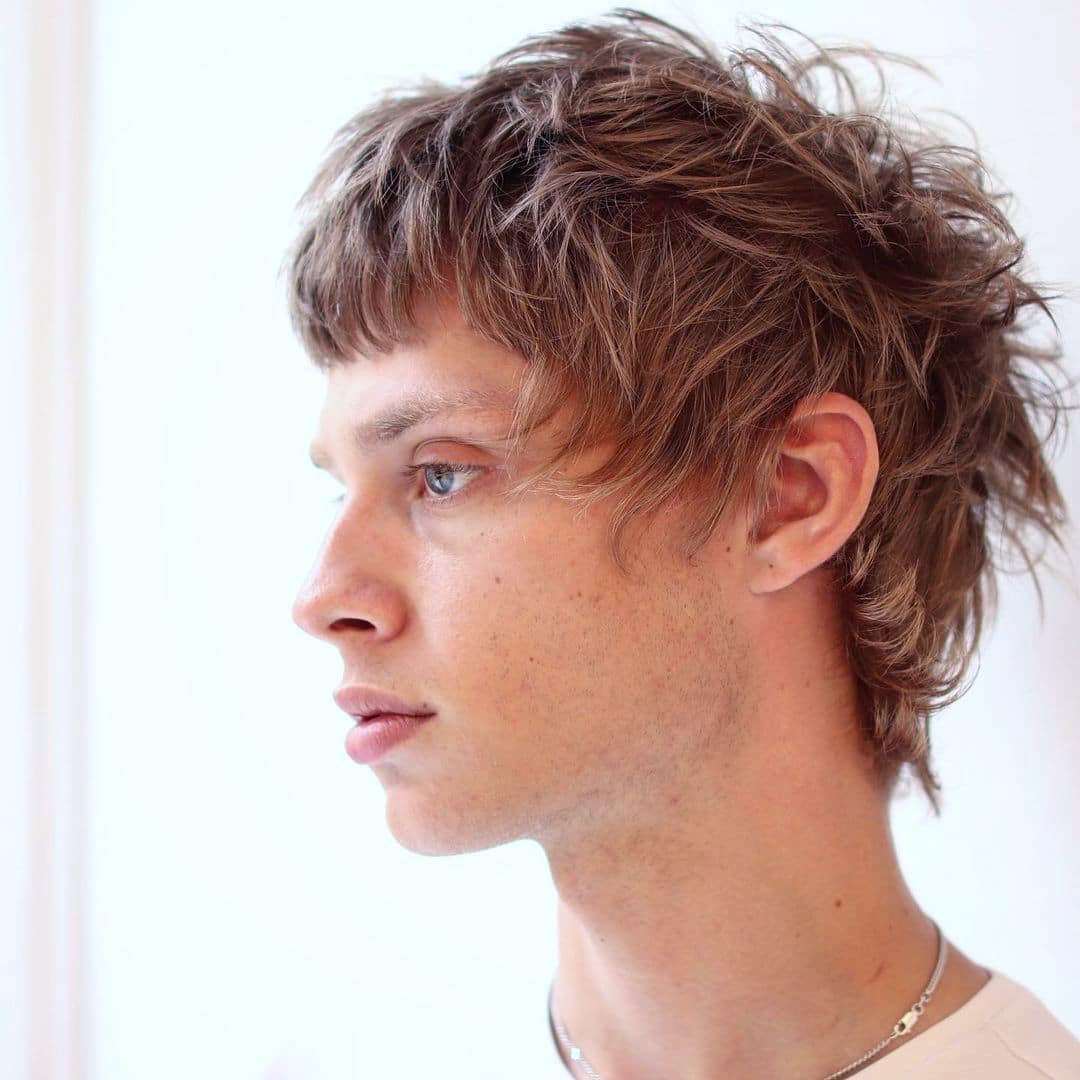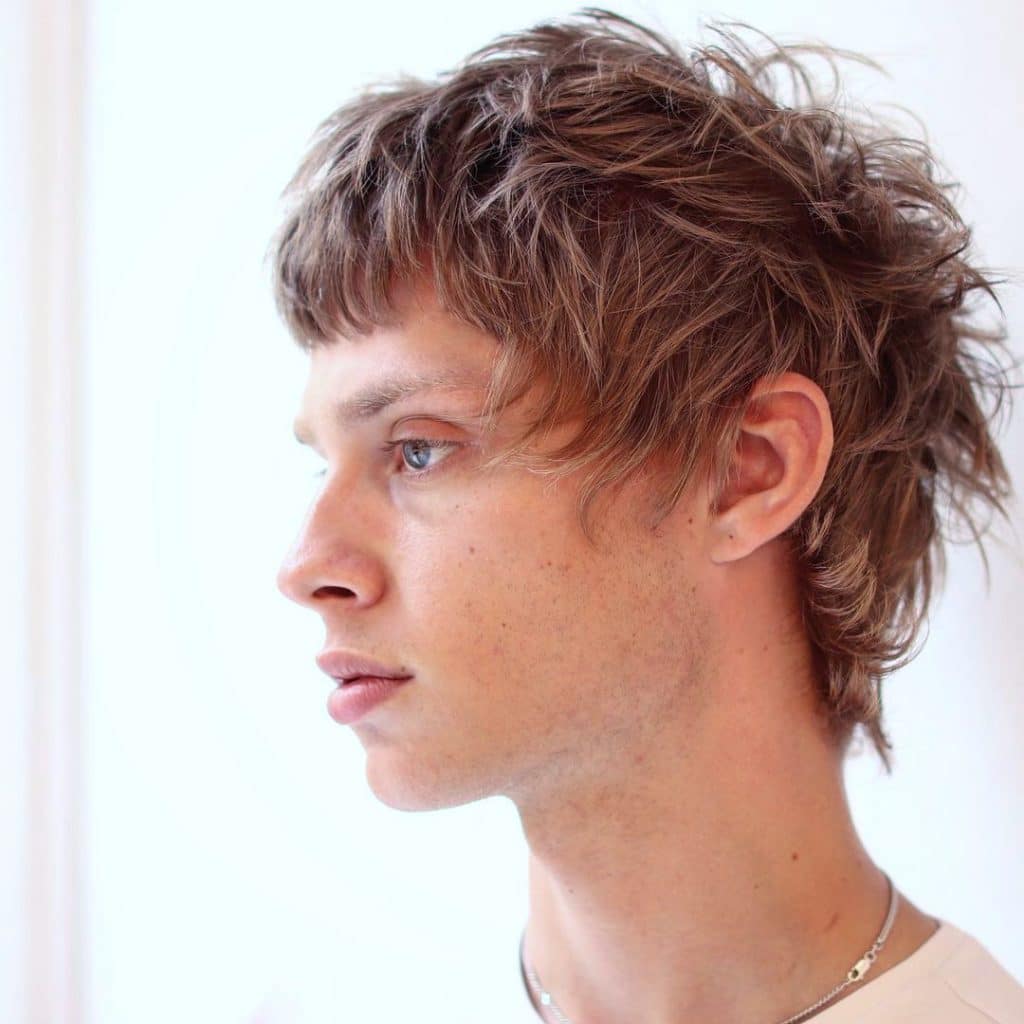 For a retro, rocker feel, wear hair longer with plenty of textured cutting and messy styling. At every length, the shag reveals the ear.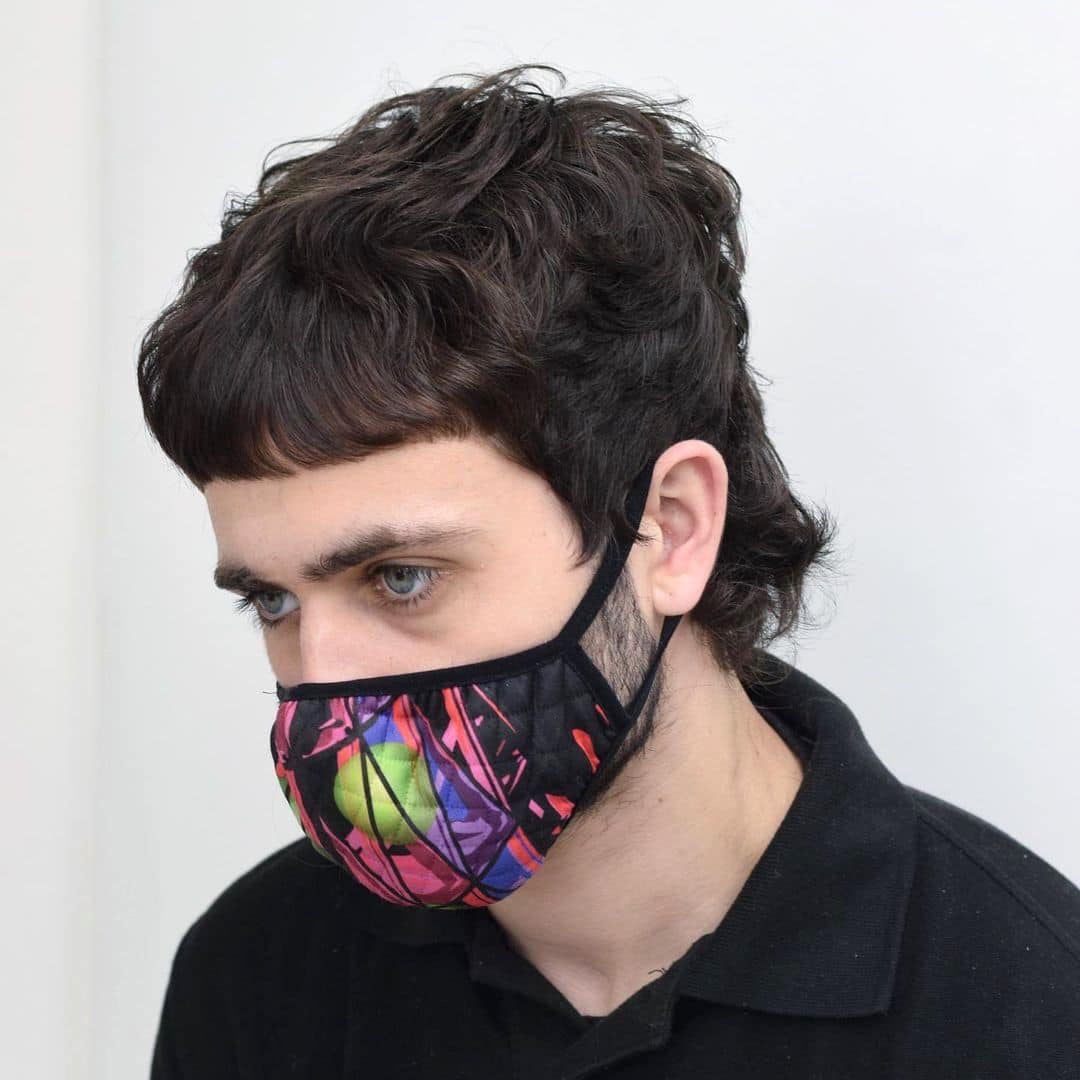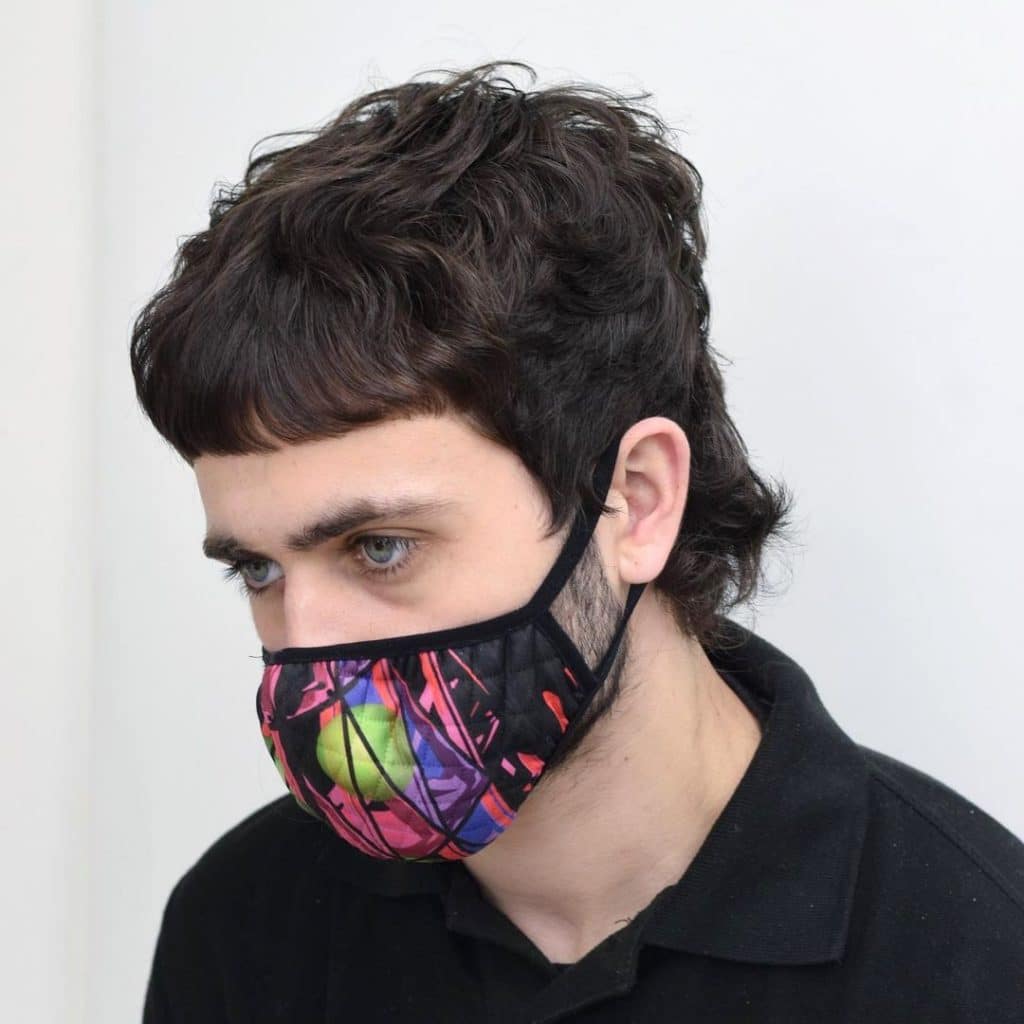 Another version of the crop, this cool cut trades the usual fade for a longer mullet-inspired neckline.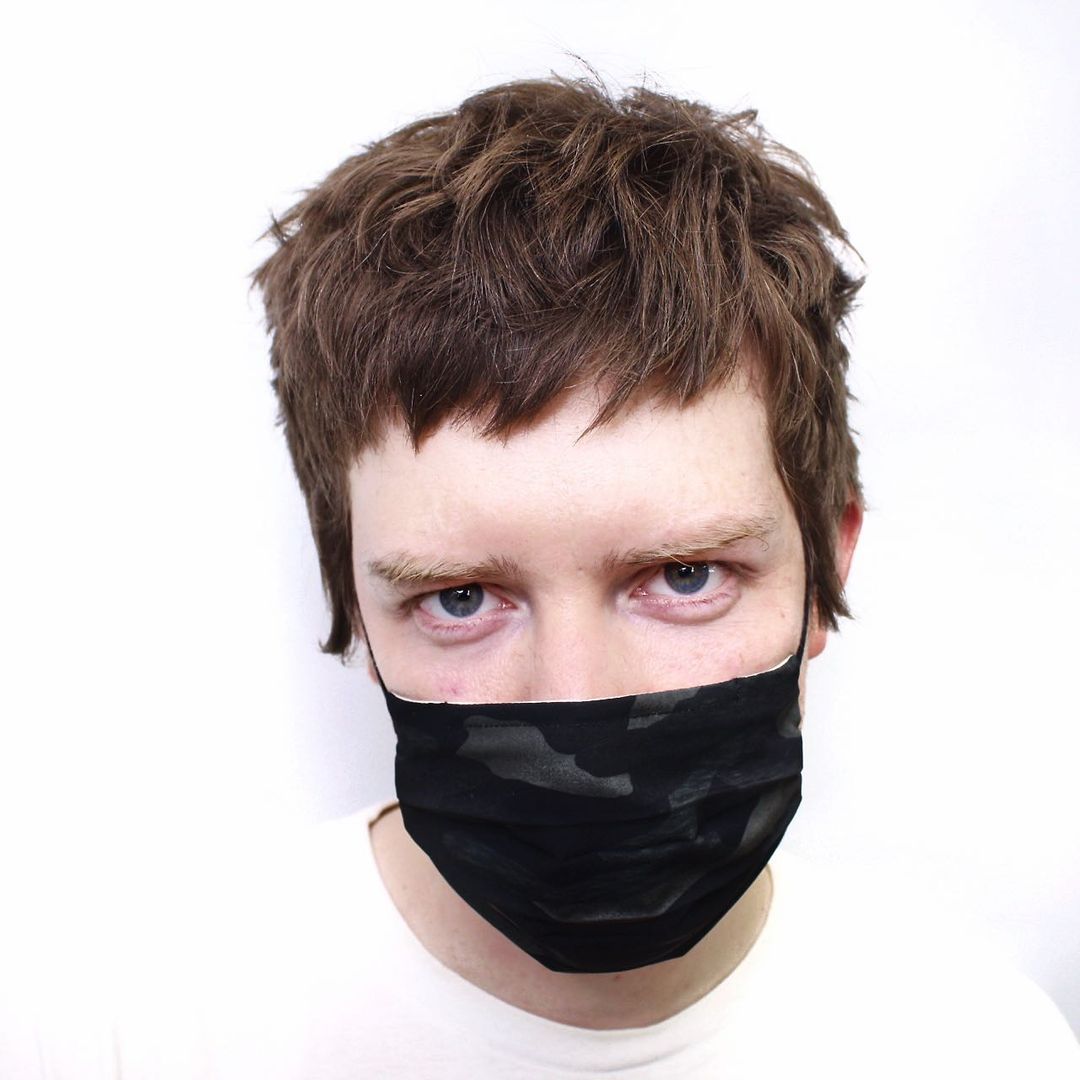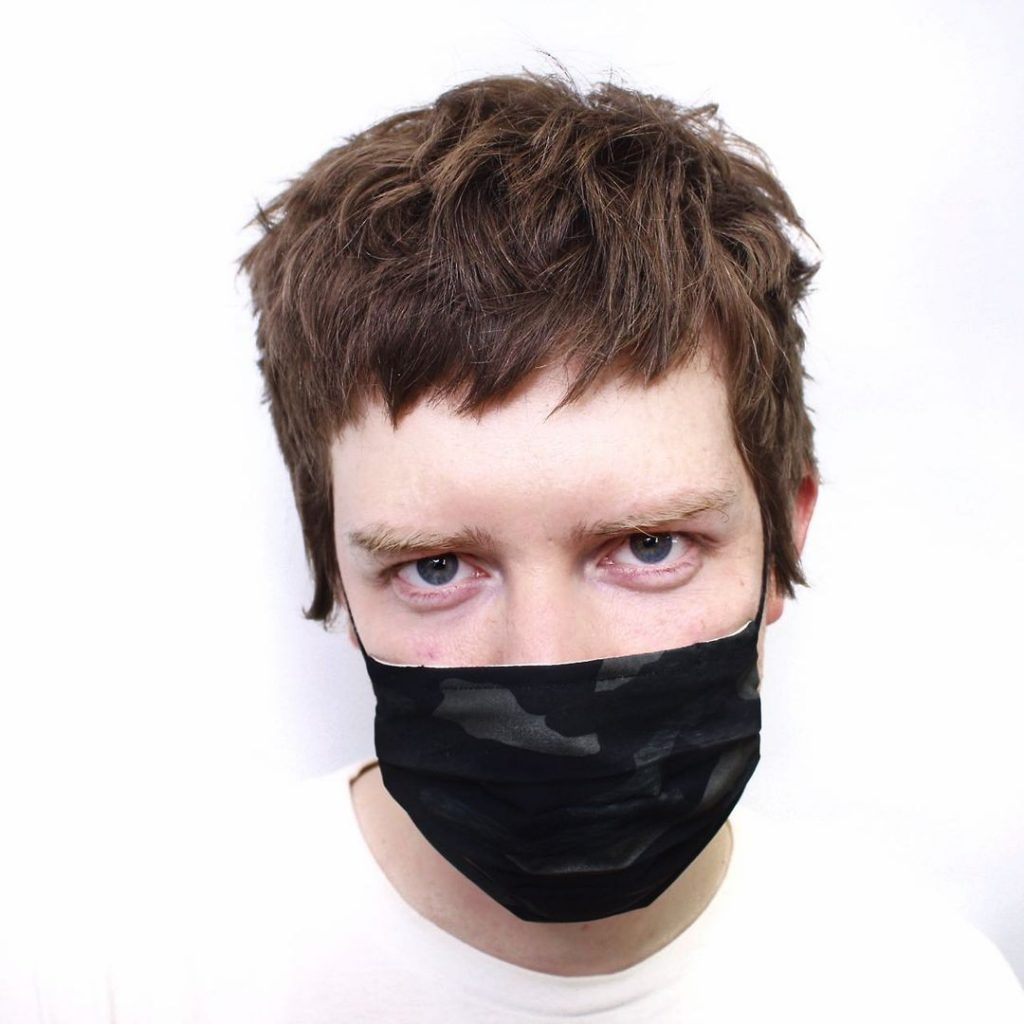 For straight hair, layers and choppy cuts help build the volume that textured hair has naturally. A little product and styling with fingers do the rest.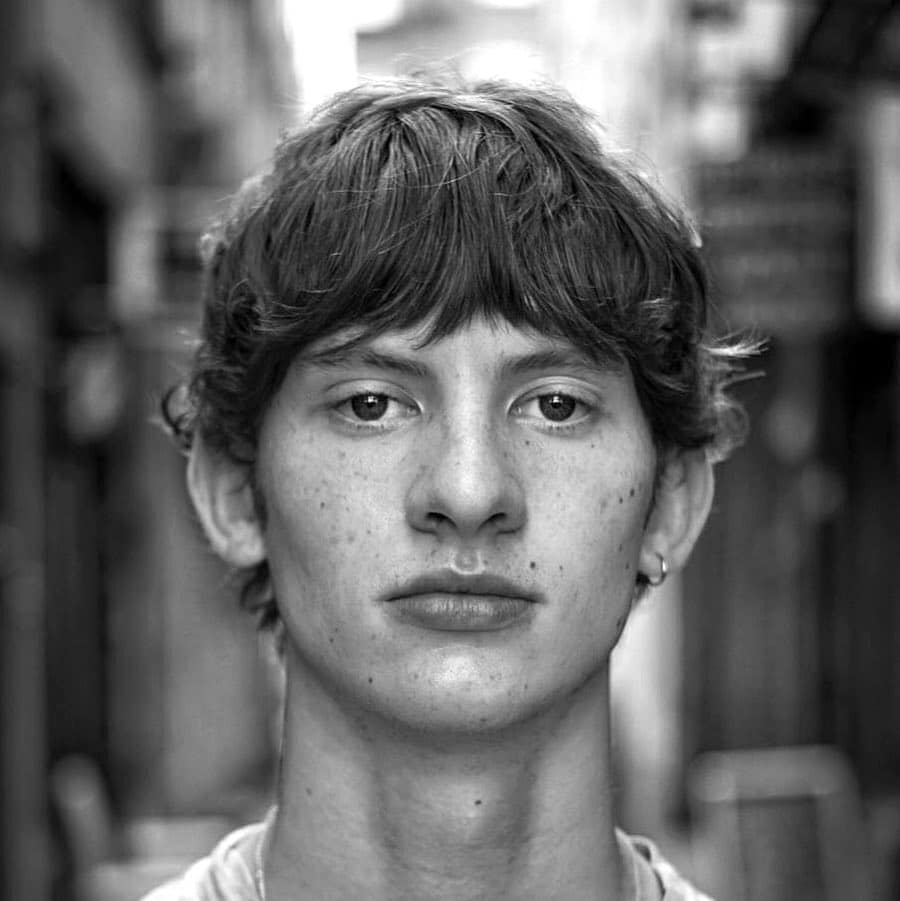 Shag styles with long fringe have been popular with Brit pop bands like Pulp and Oasis.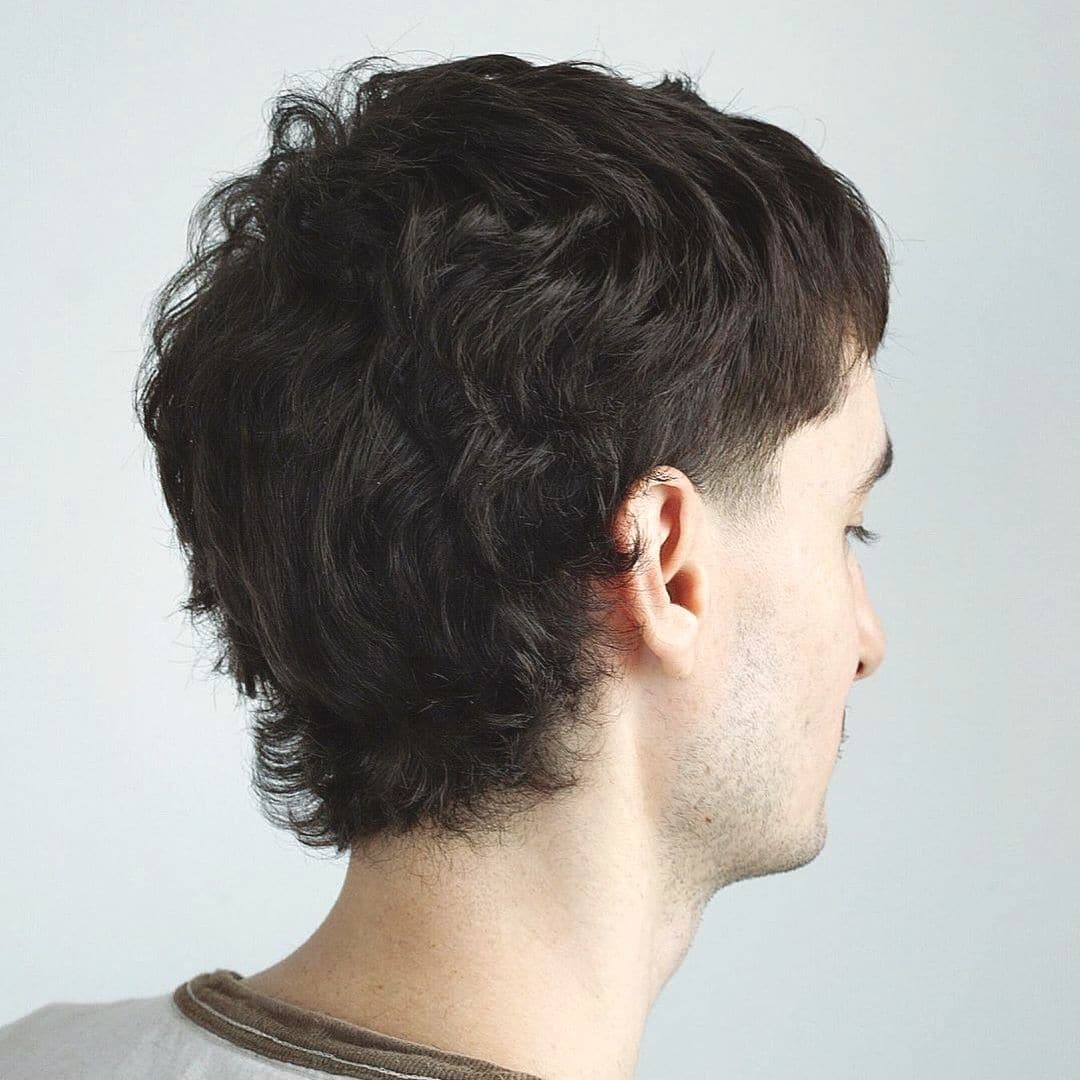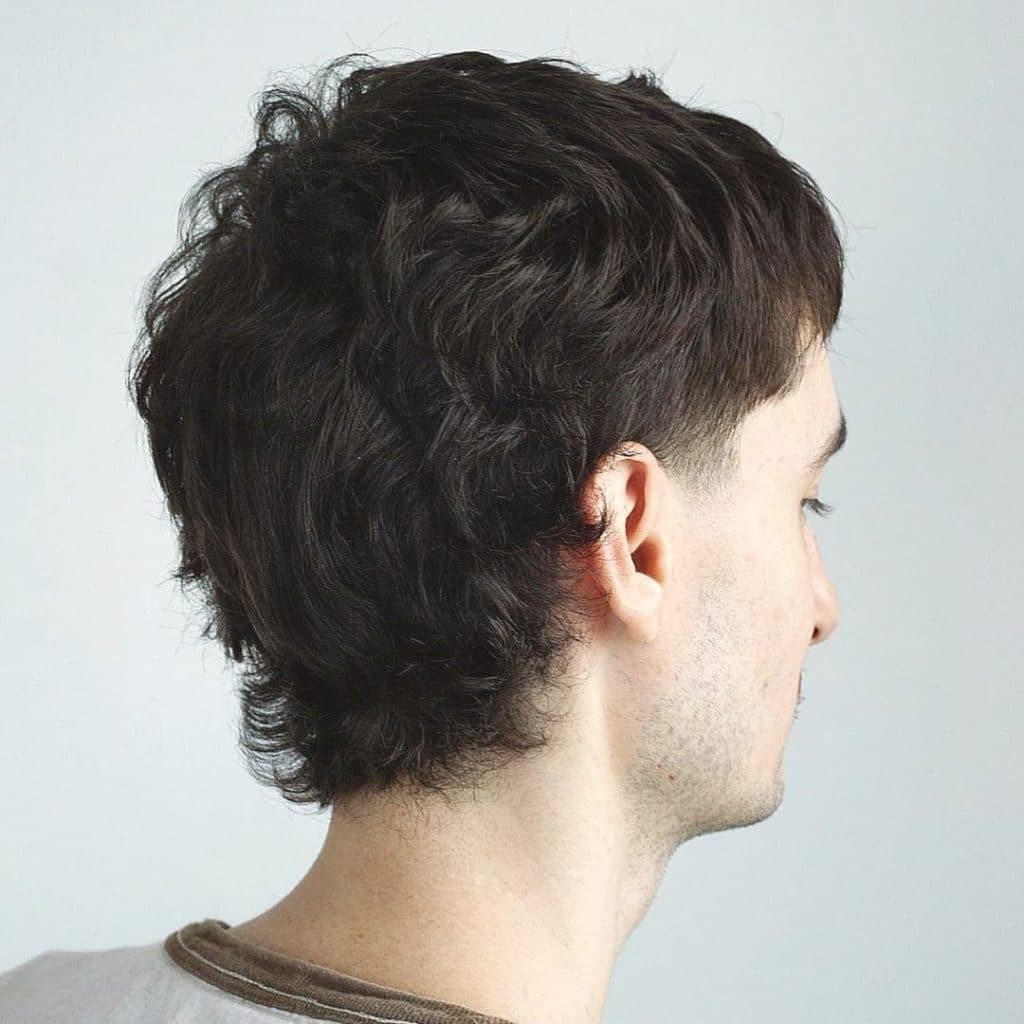 This fresh style is definitely business at the front and party at the back, contrasting short straight fringe with longer, wavy hair at the back.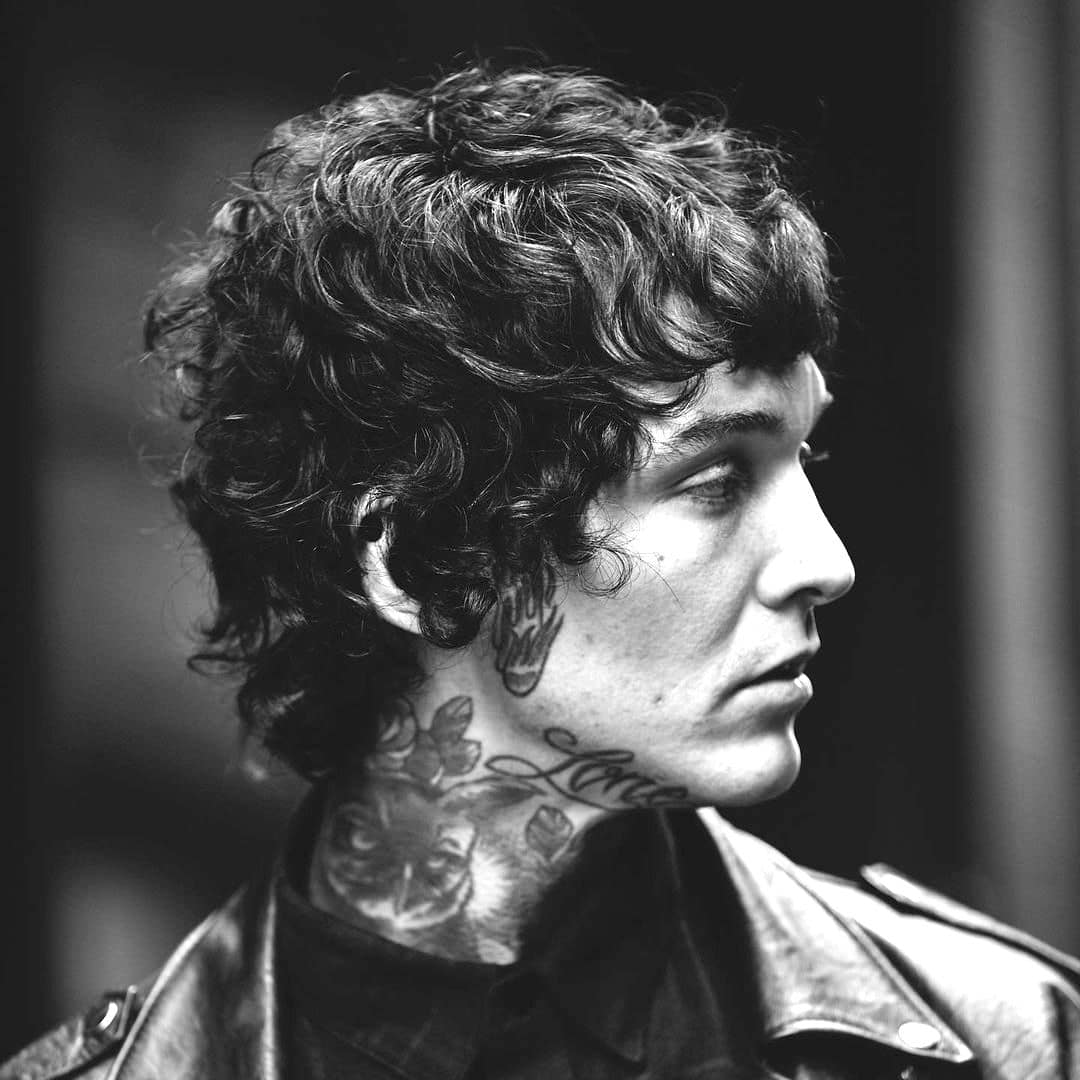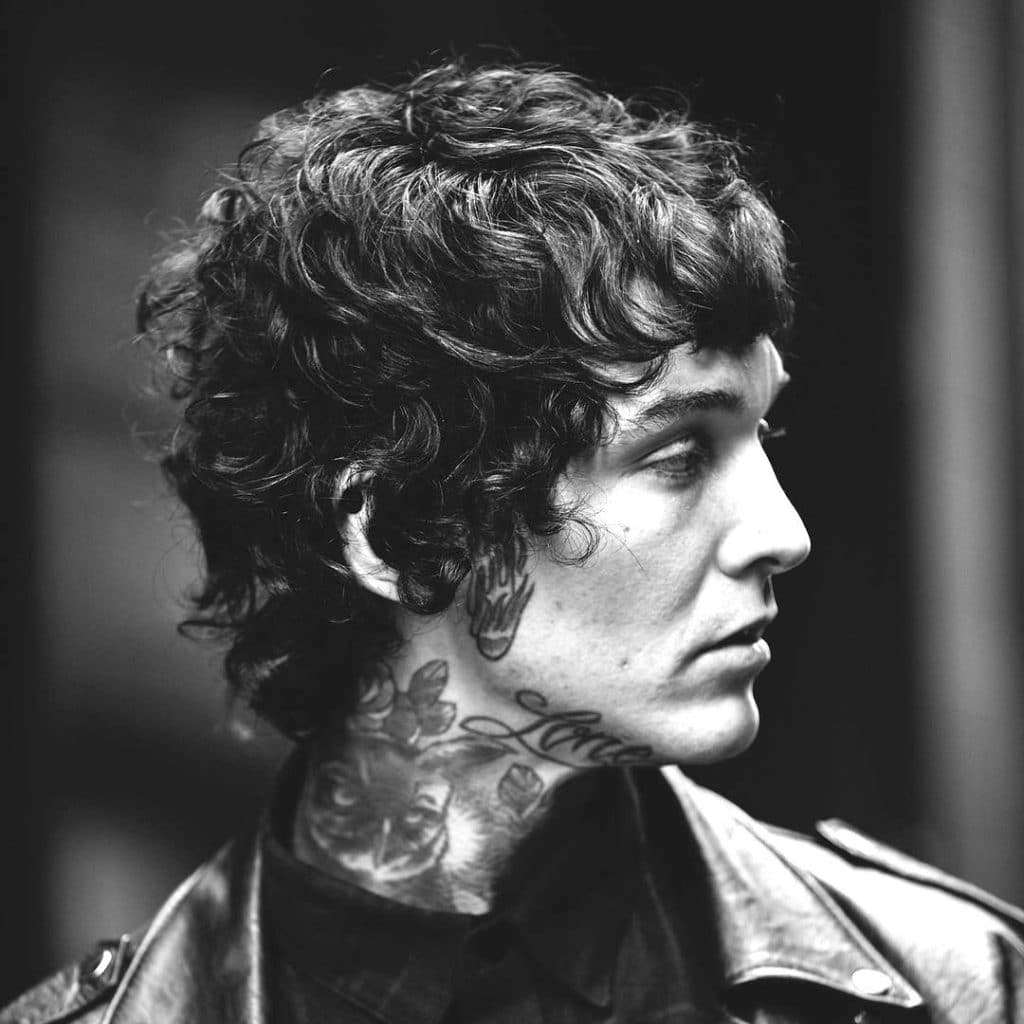 This wavy haircut has a classic shape plus plenty of layers to bring out texture and keep hair easy to style. The heavy sideburn area really makes the profile.
Medium Length Shaggy Haircuts
Men's medium hair is longer than short and shorter than long, with plenty of different cuts and styles, even within the shag. Depending on the cut, hair can appear to be longer or shorter. Or with a mullet, be both at the same time.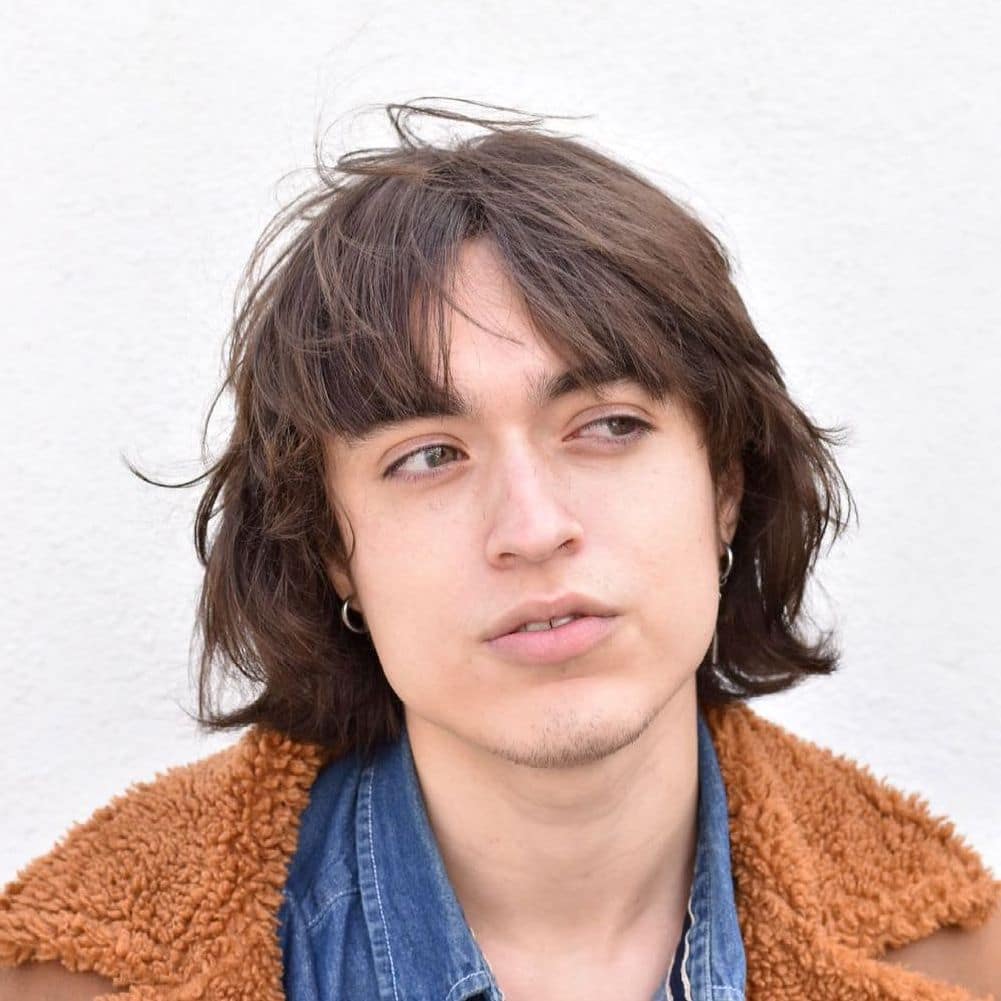 The longer hair is, the shaggier it can be. Here's a cool man bob with bangs styled messy.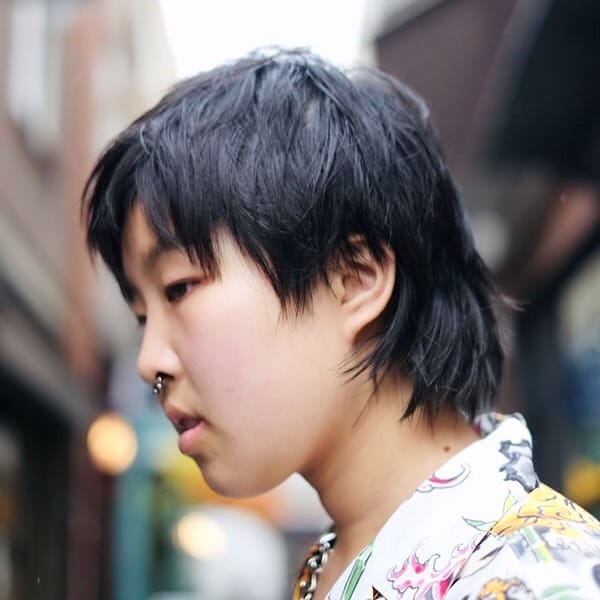 This is the classic shag haircut shape with thick, straight hair. Textured ends add that shaggy look to stick straight hair. This cut is also trending with a temple fade instead of the full sideburn area.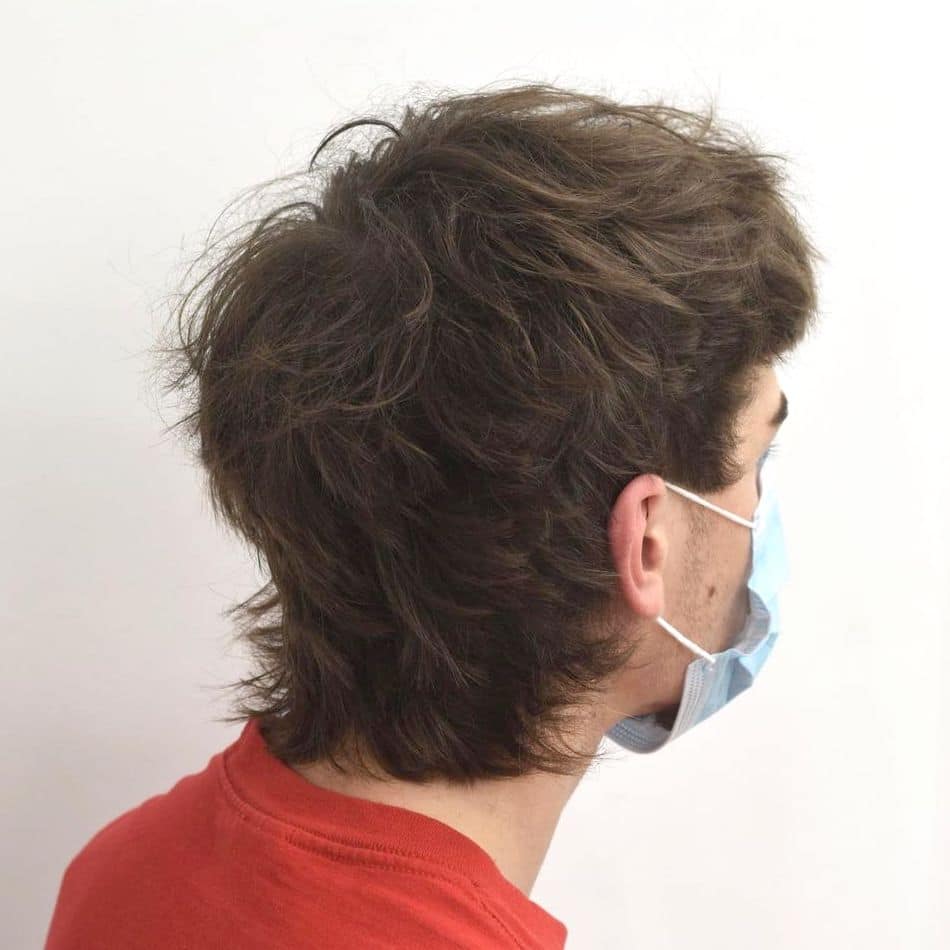 Men's hair is getting longer and looser and here's a great example. It's a classic men's cut with a hint of extra length and plenty of layered movement.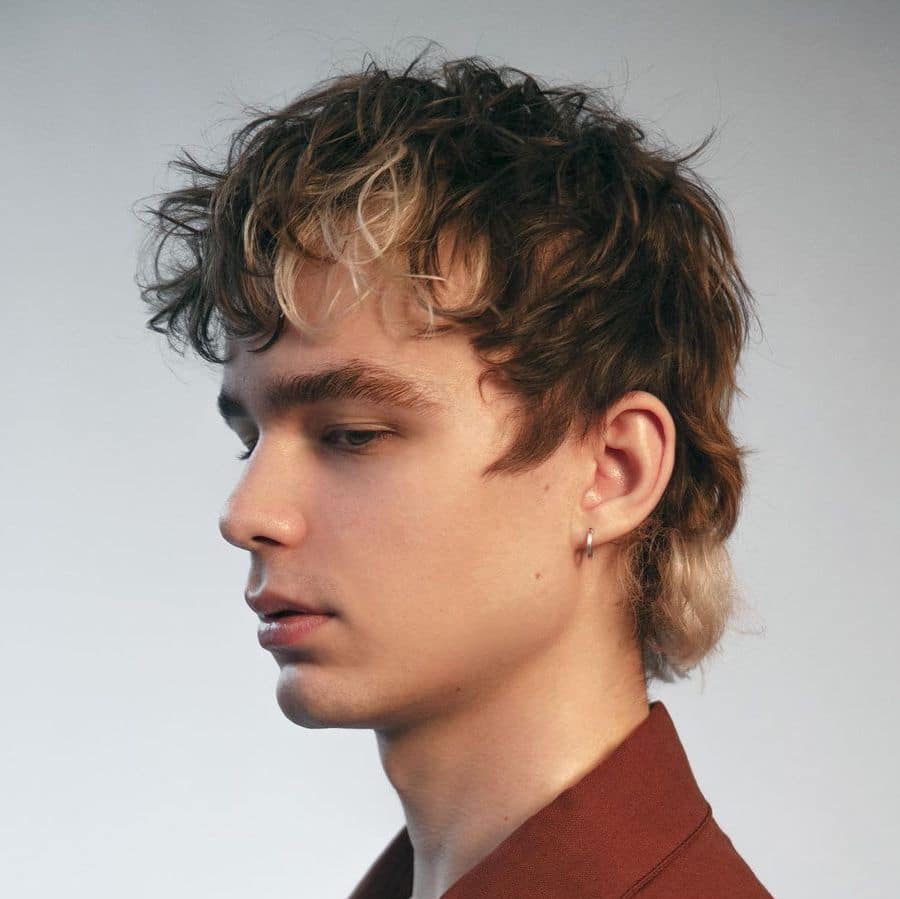 Blonde accents add to the 90s feel of this look and emphasize the bangs and long neckline of this cool wavy shag.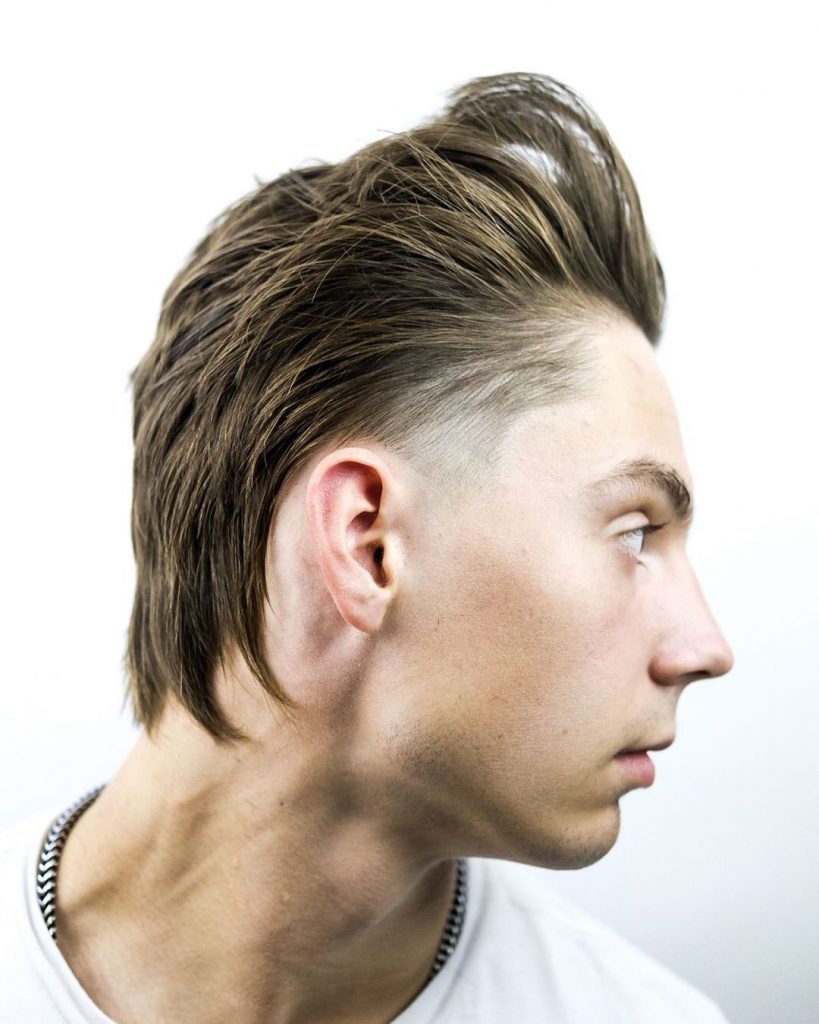 While the shag haircut is most often worn down with loose fringe, that is not the only option. Here's a cool messy pomp that flows into long layers.
Wavy + Curly Shag Hair
The shag was made for textured hair, creating a flattering shape and bringing out wave and curl. Play with the proportion of bangs to length to create your own look.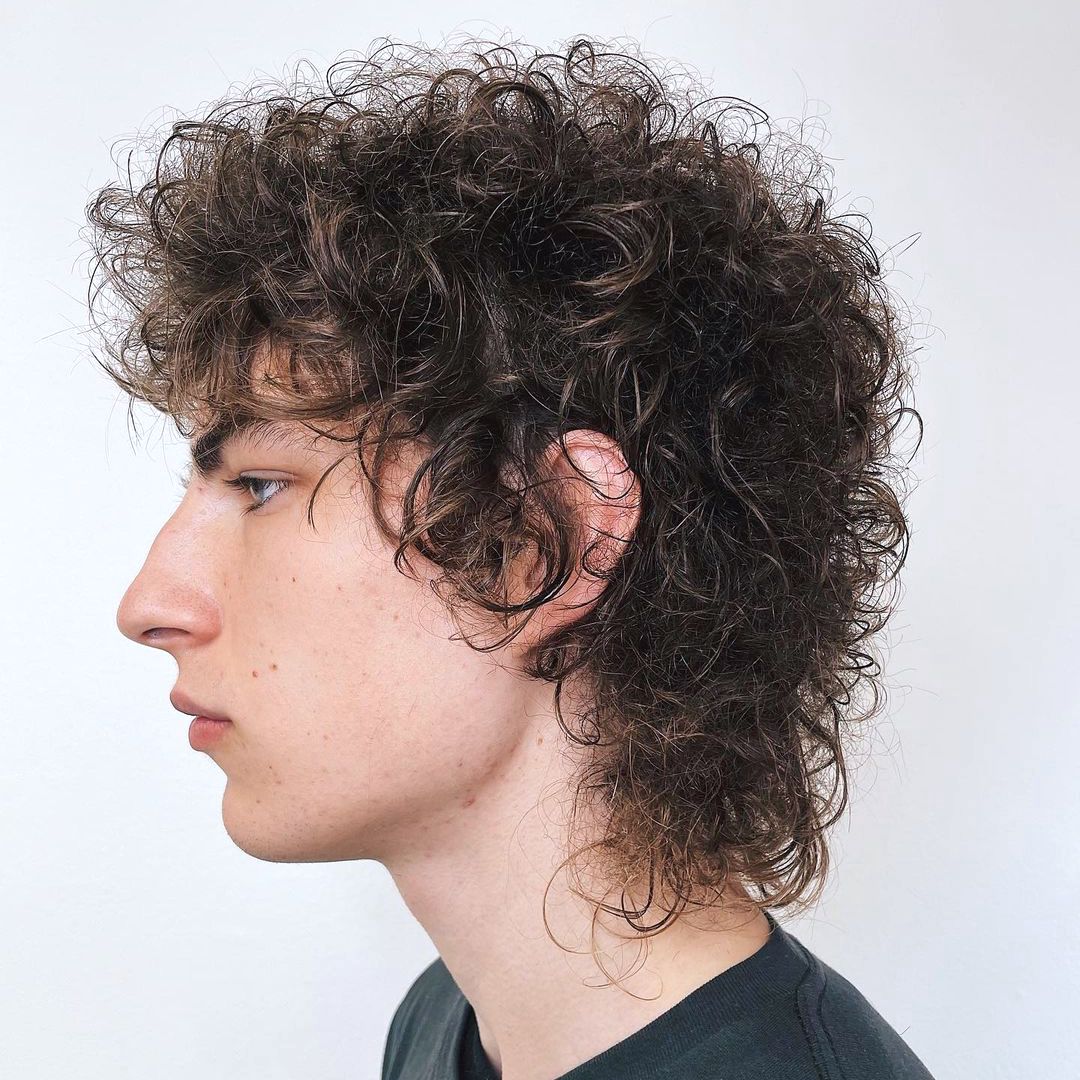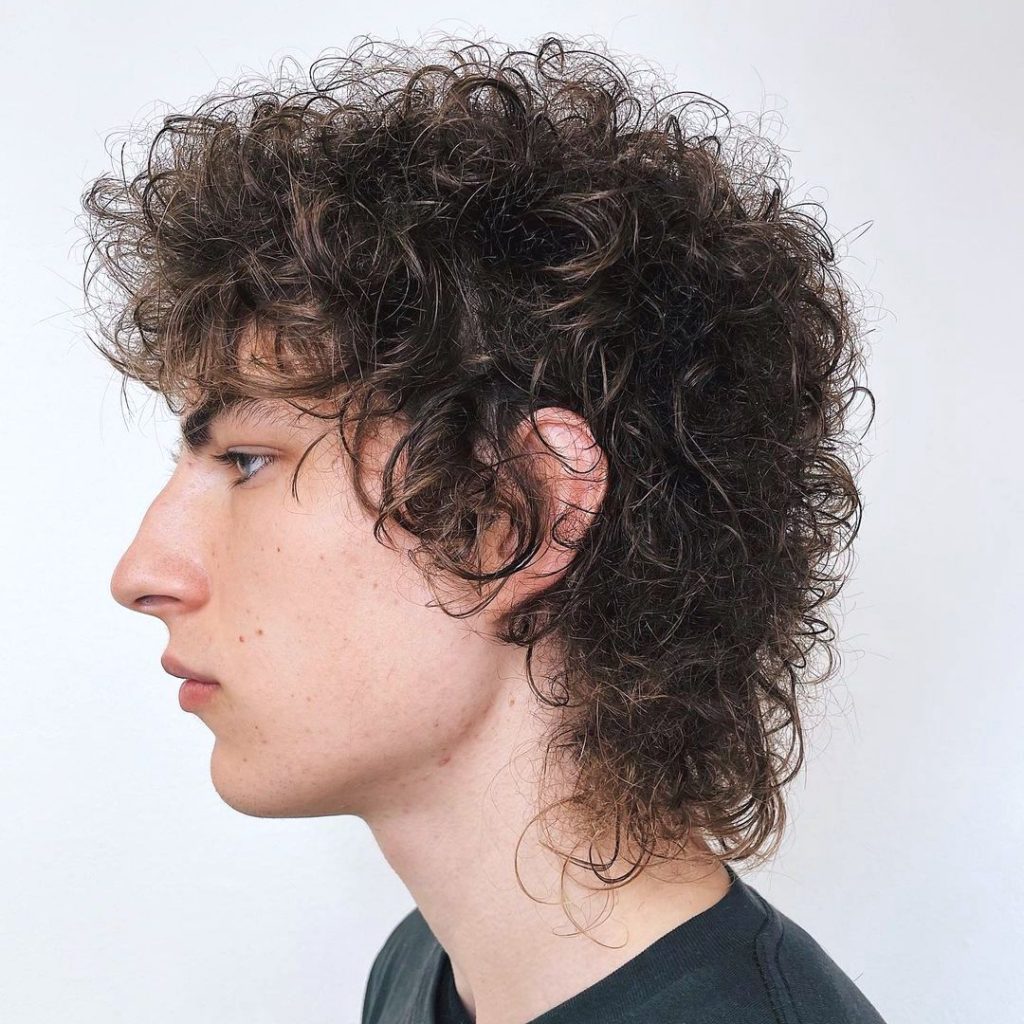 This Bob Dylan haircut is as timeless as his music. The shape is full but layers keep hair light.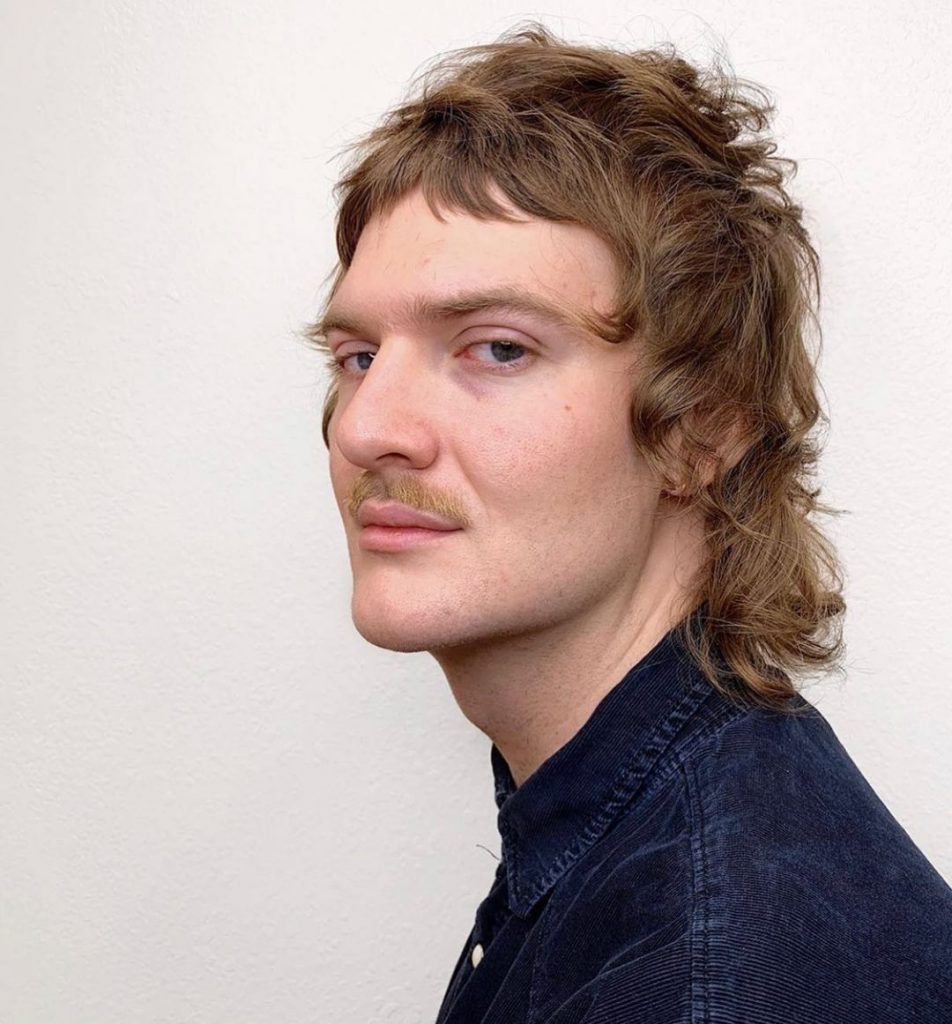 We may never have thought to combine a mustache, baby bangs, and curly mullet but now we're thinking again.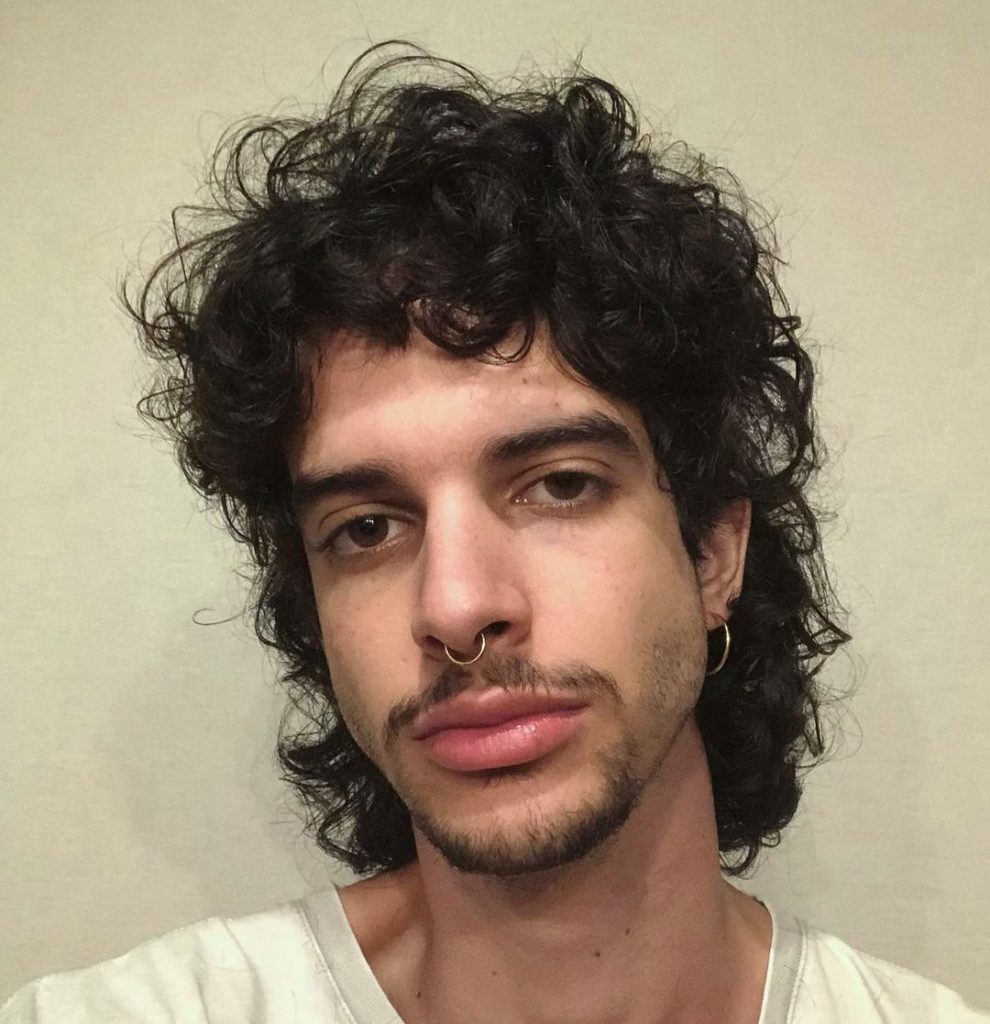 For a different ration of front to back, this cool look is heavy on fringe and lighter on the flow.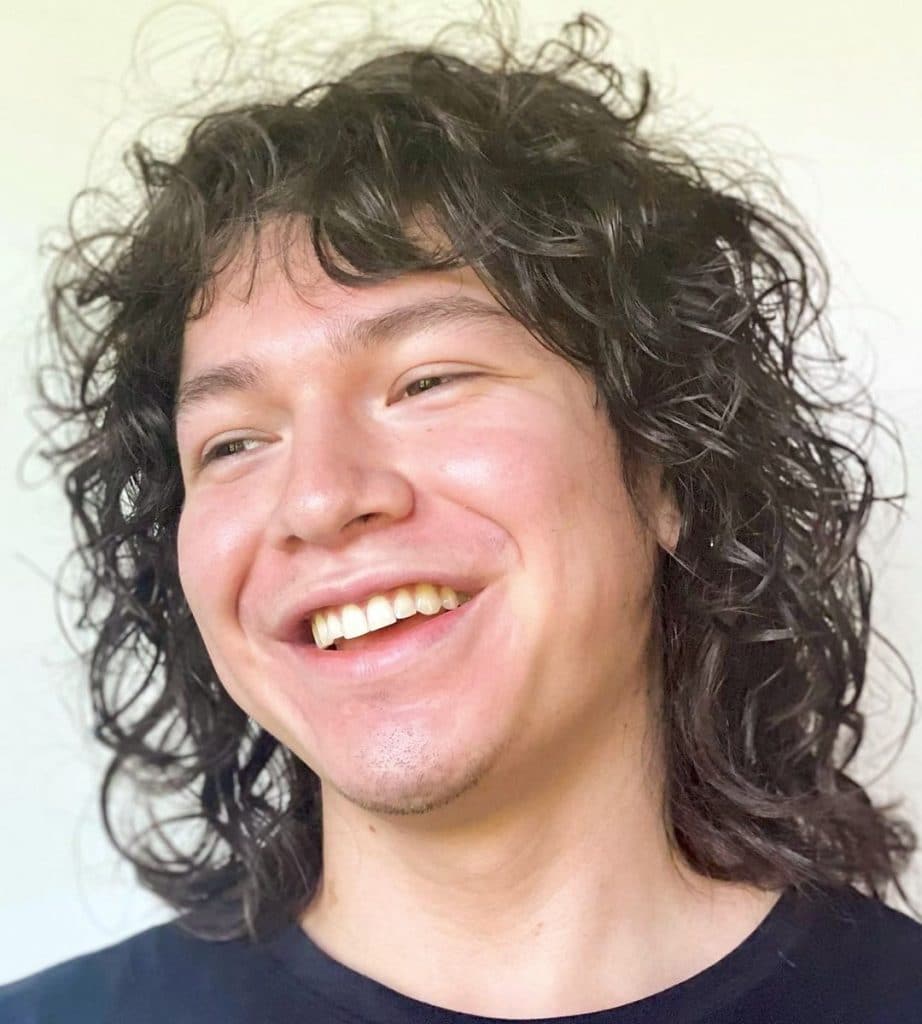 And back to the rock star comparisons, this look is inspired by Eddie Van Halen but has aged better than some of their tunes. With light fringe and shoulder-length hair, this looks is as much surfer as it is rocker.
Long Shag For Men
If that long, straight haircut isn't for you, check out these shags with shape, movement, and flow. Styling is as easy as working a lightweight product like a hair cream through damp hair and letting it dry. Or for maximum volume, use a blow dryer.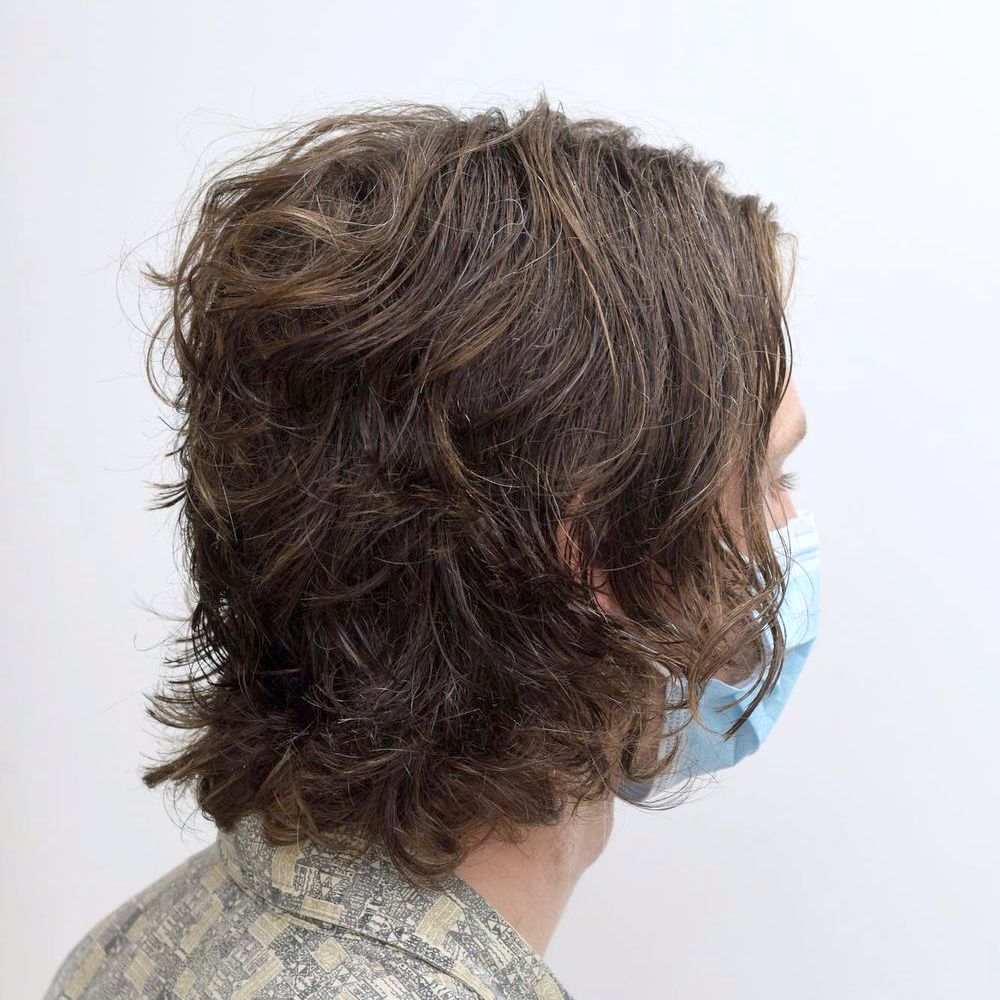 If you haven't had a haircut for a year, you may have discovered that straight hair has some texture. Keep the length and clean it up with this cool, neck grazing haircut.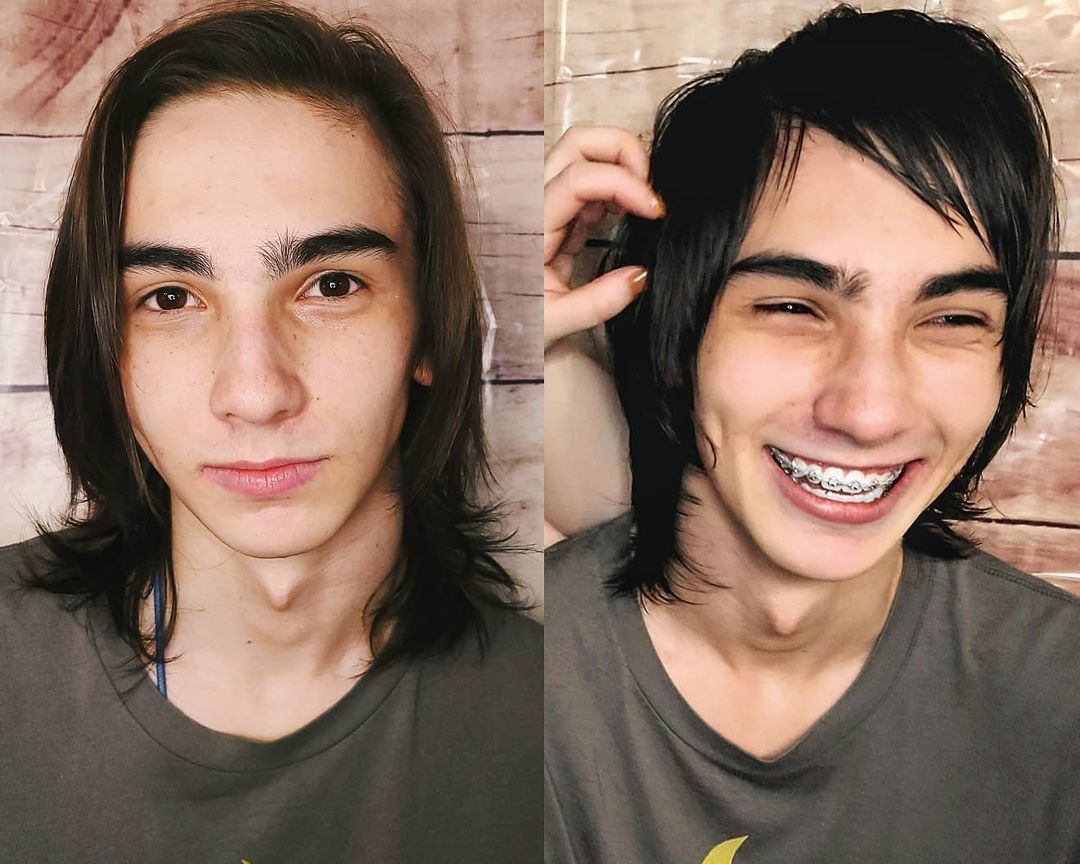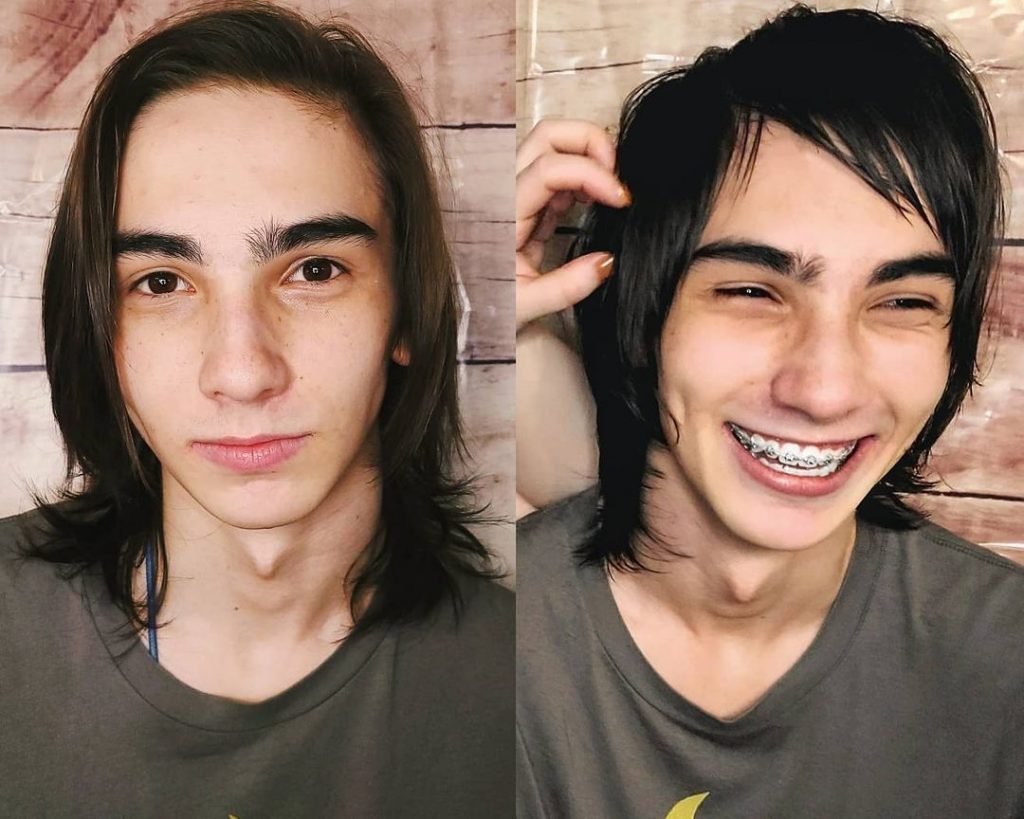 This emo-inspired shag creates adds so much life to otherwise flat hair. Plus hair is lighter, moveable, and easy to style.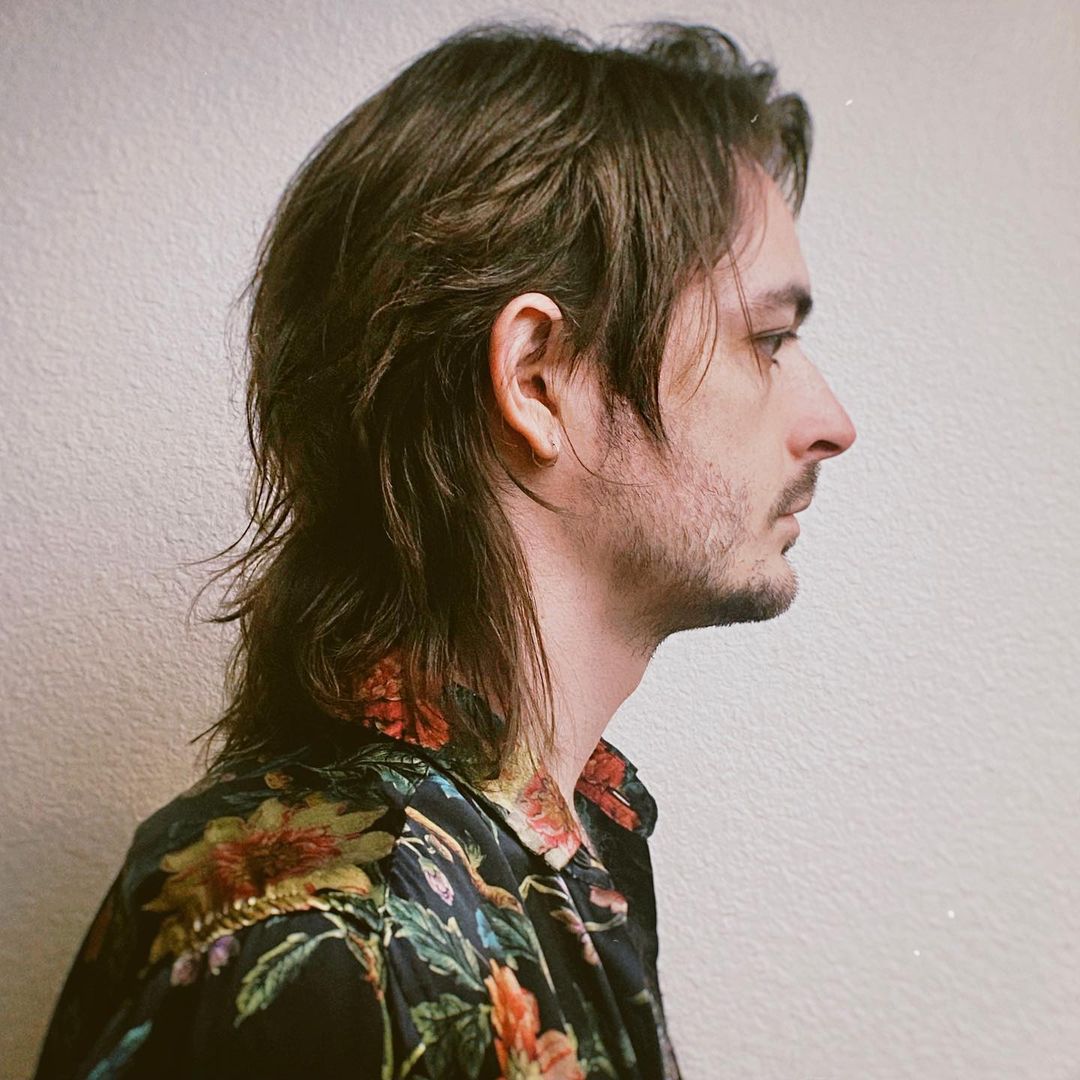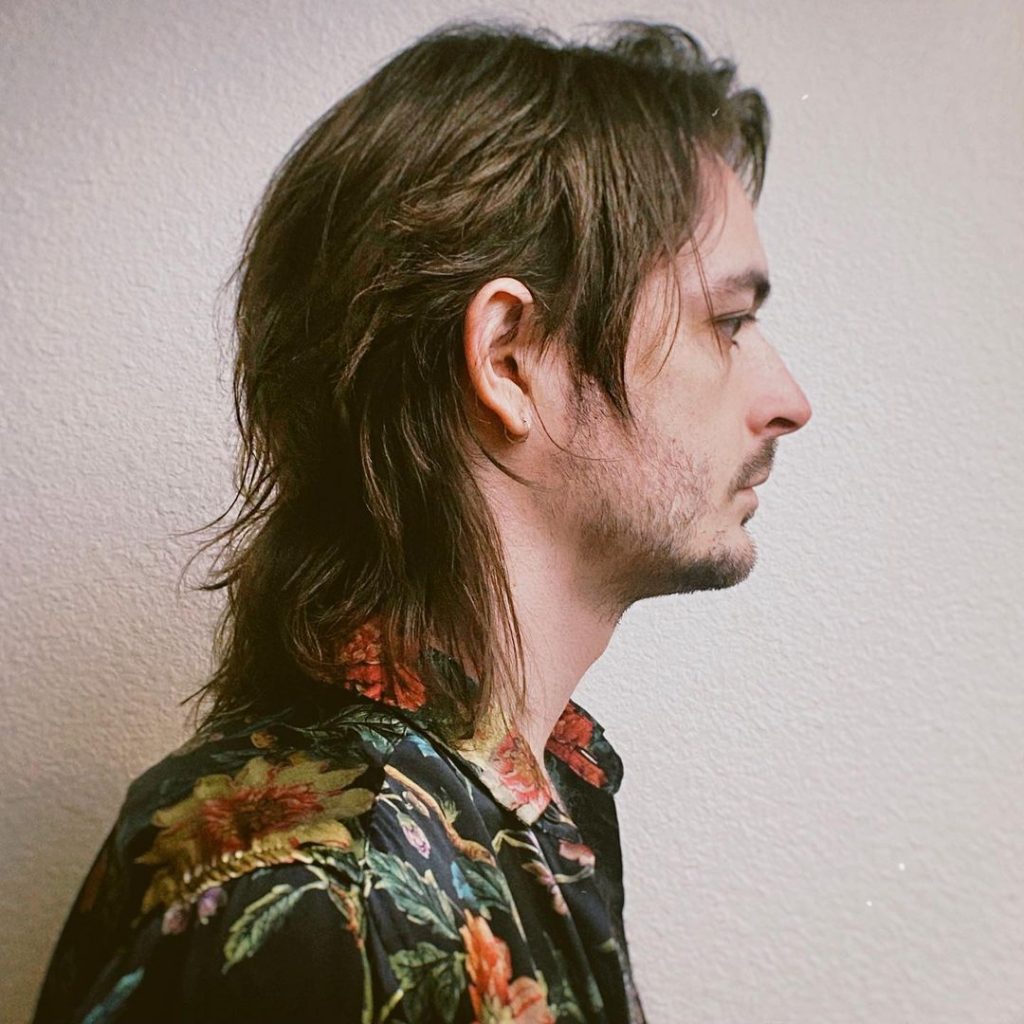 For straight hair with a little bit of wave, the shag haircut brings out that texture and volume. For this fine hair, try a lightweight product like a mousse to fight frizz or salt spray to enhance texture.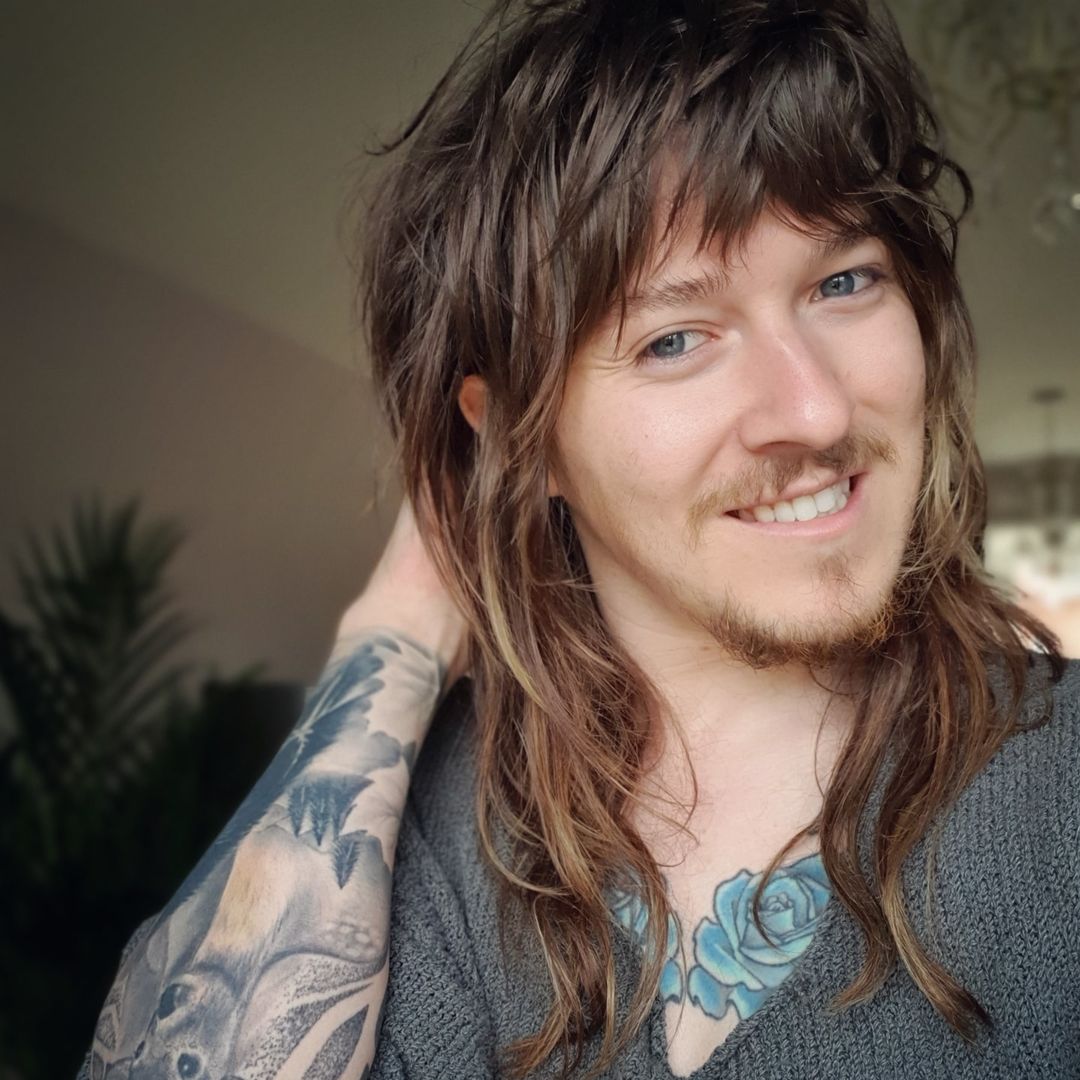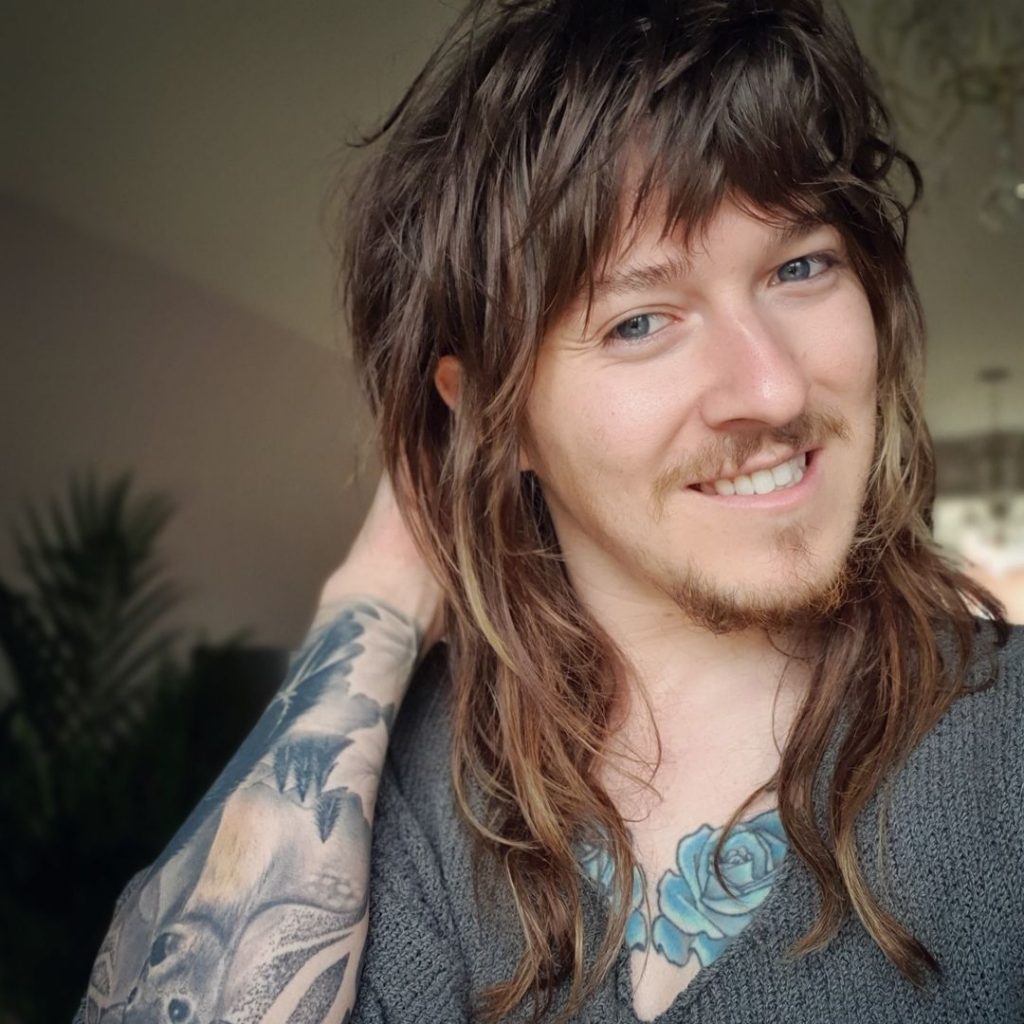 That smile when you look good and know it. Shaggy layers can make long hair for men so much easier to wear that you'll never want to pull it back into a bun or ponytail.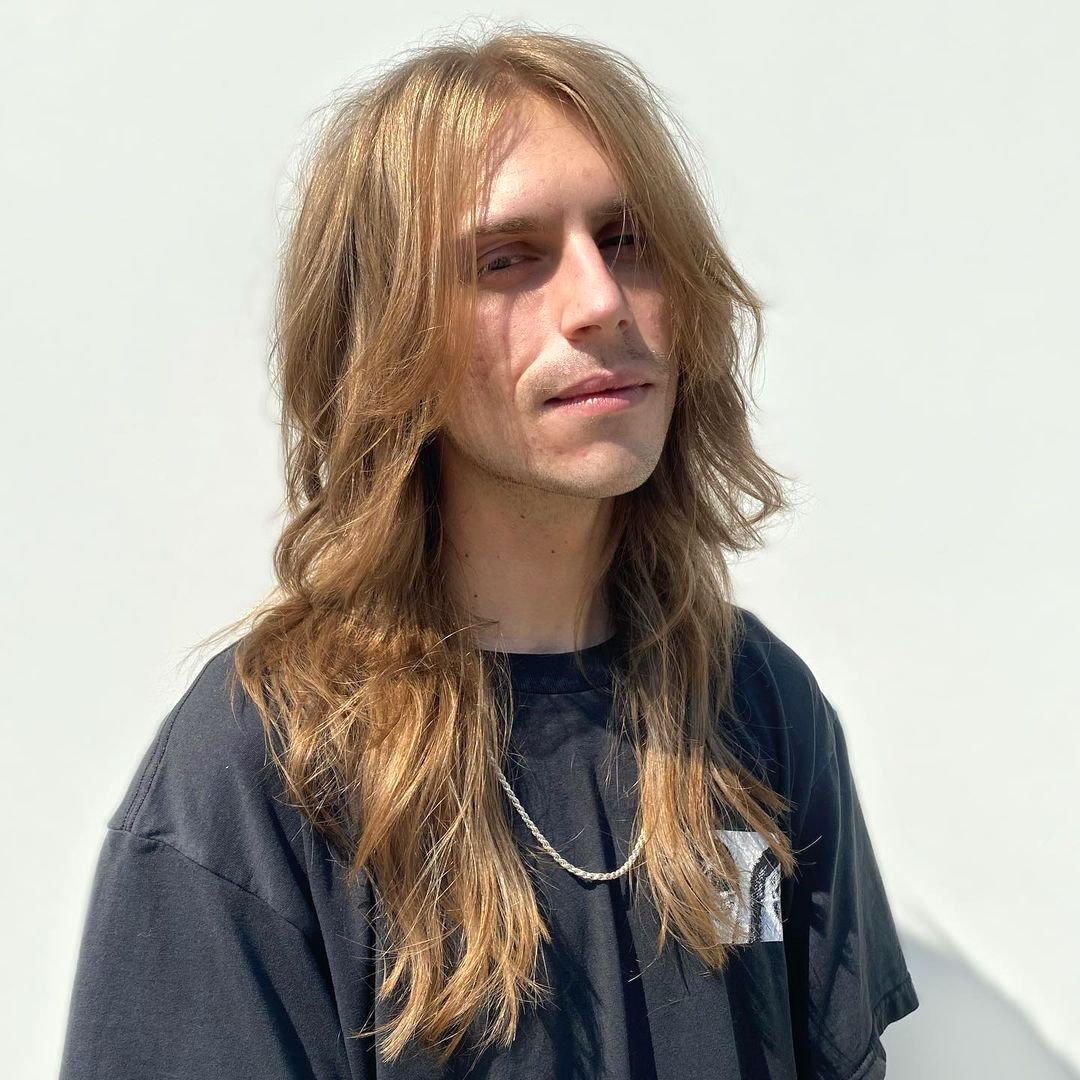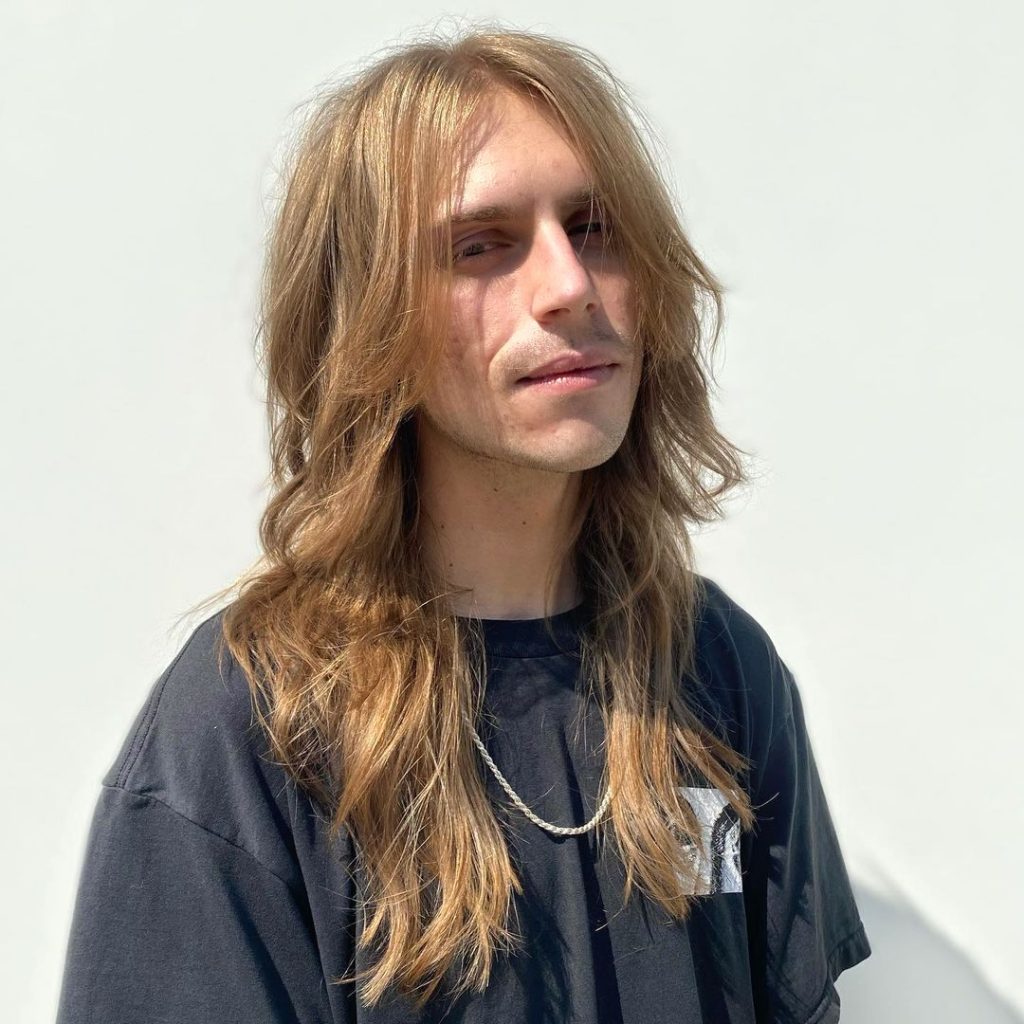 These long golden locks have hints of Farrah Fawcett wings and we're here for it.