Haircuts with shaved sides are cool, clean cut and easy to wear. Whether it's an undercut or fade, shaved sides emphasize hair on top and make hair seem thicker.
Fade haircuts taper down from short to shorter or down to the skin. These shaved sides haircuts have mid to high fades. Undercuts are similar to high fades because they shave hair from the top of the temples down but it is all one length.
On top, hair can be short or long, styled or loose, curly or straight. Really, anything goes. For longer styles or more challenging hair types, shaved sides make hair easier to wear.
Check out these 18 shaved sides haircuts for all hair types.
1. Short Haircut + Mid Drop Fade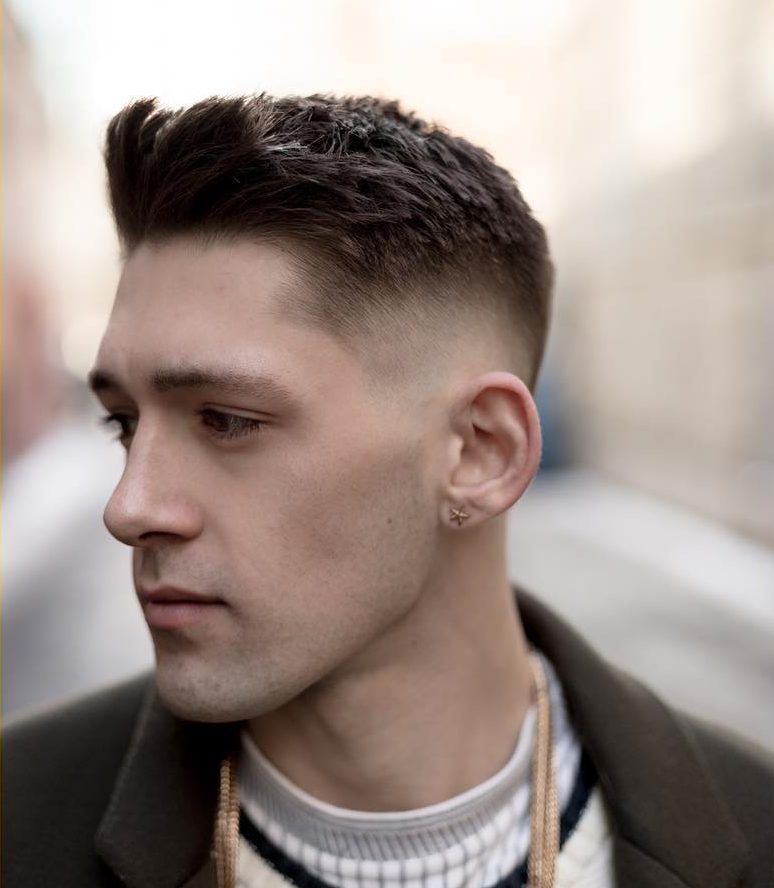 This cool and easy haircut for thick hair features a medium fade that drops down behind the ears. It is styled with some texture and a messy quiff at the hairline.
2. Messy Pomp + Shaved Sides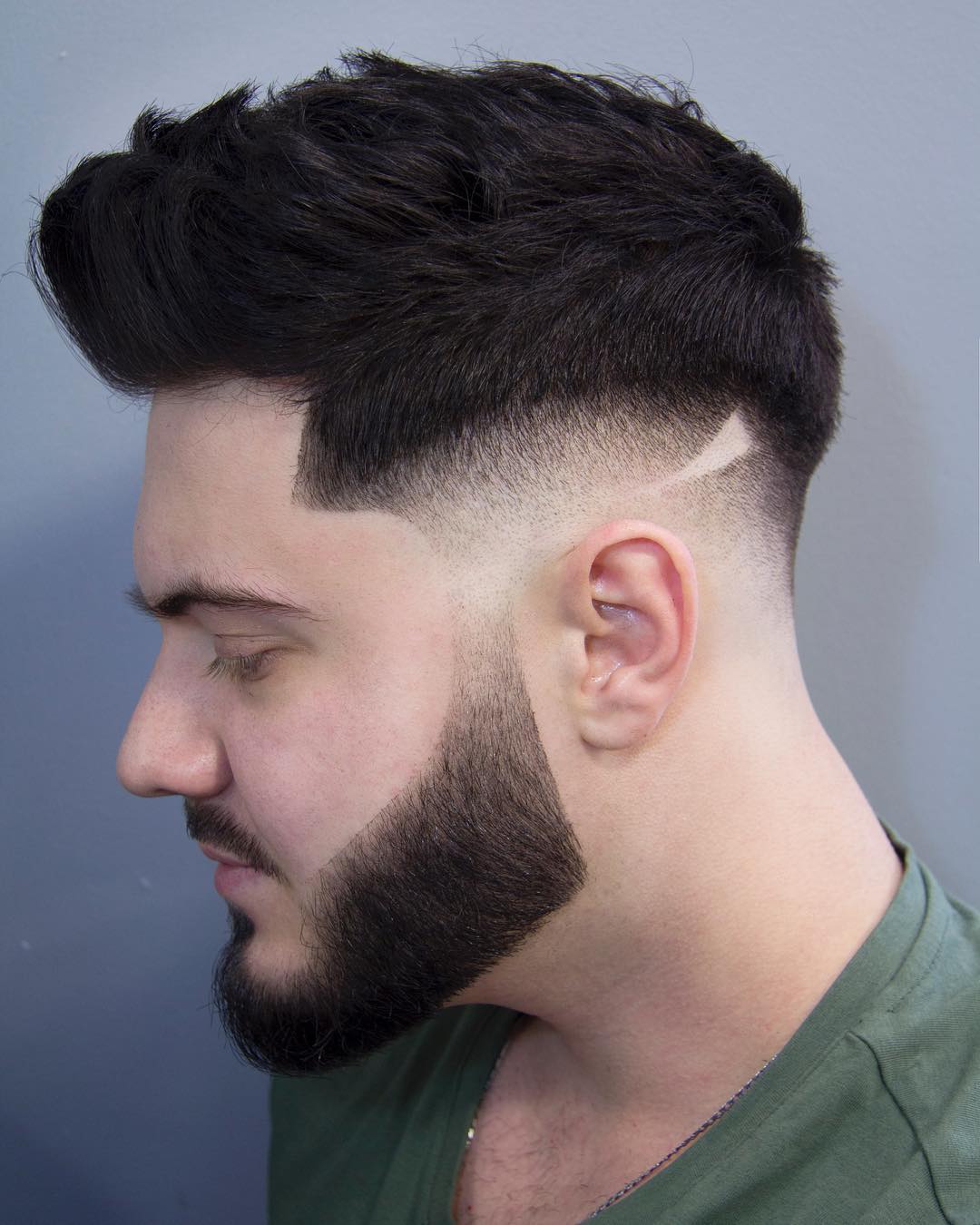 Another mid fade haircut, this version leaves hair heavier on top. Dark hair styled into a tousled pomp contrasts the bald fade and shaved line.
3. Mid Fade + Line Up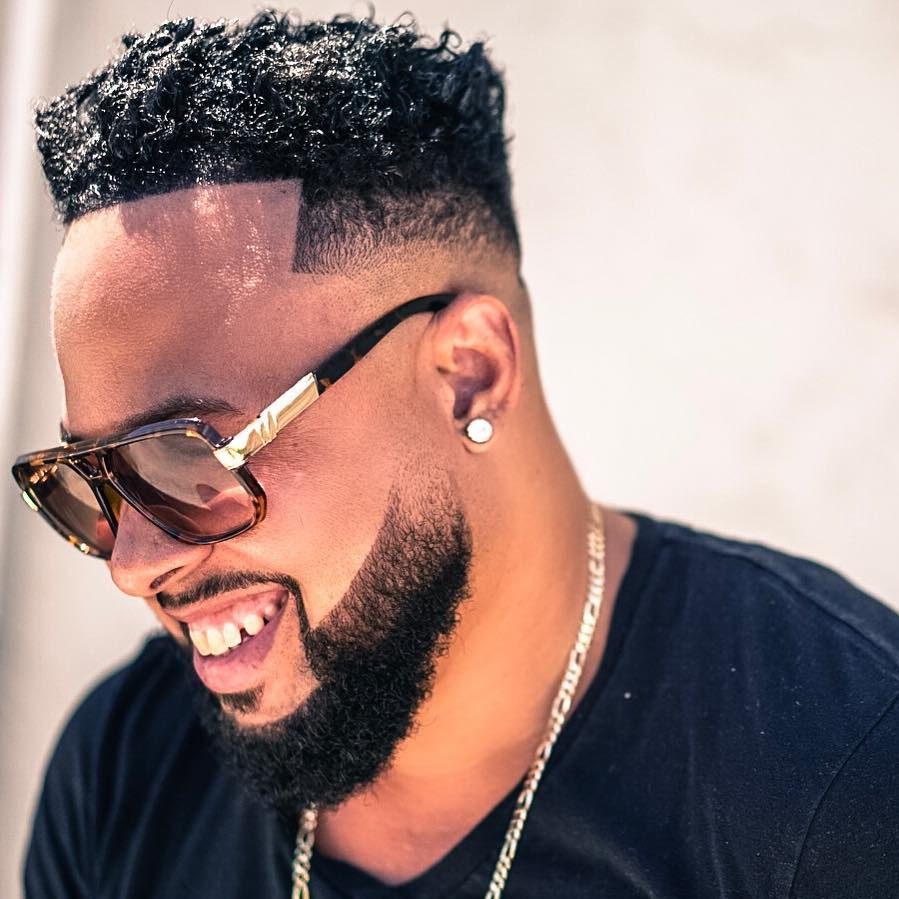 Fade haircuts are frequently combined with line ups, especially for black hair. This sharp look is a short high top fade with curly finish.
4. Curly Hair + Skin Fade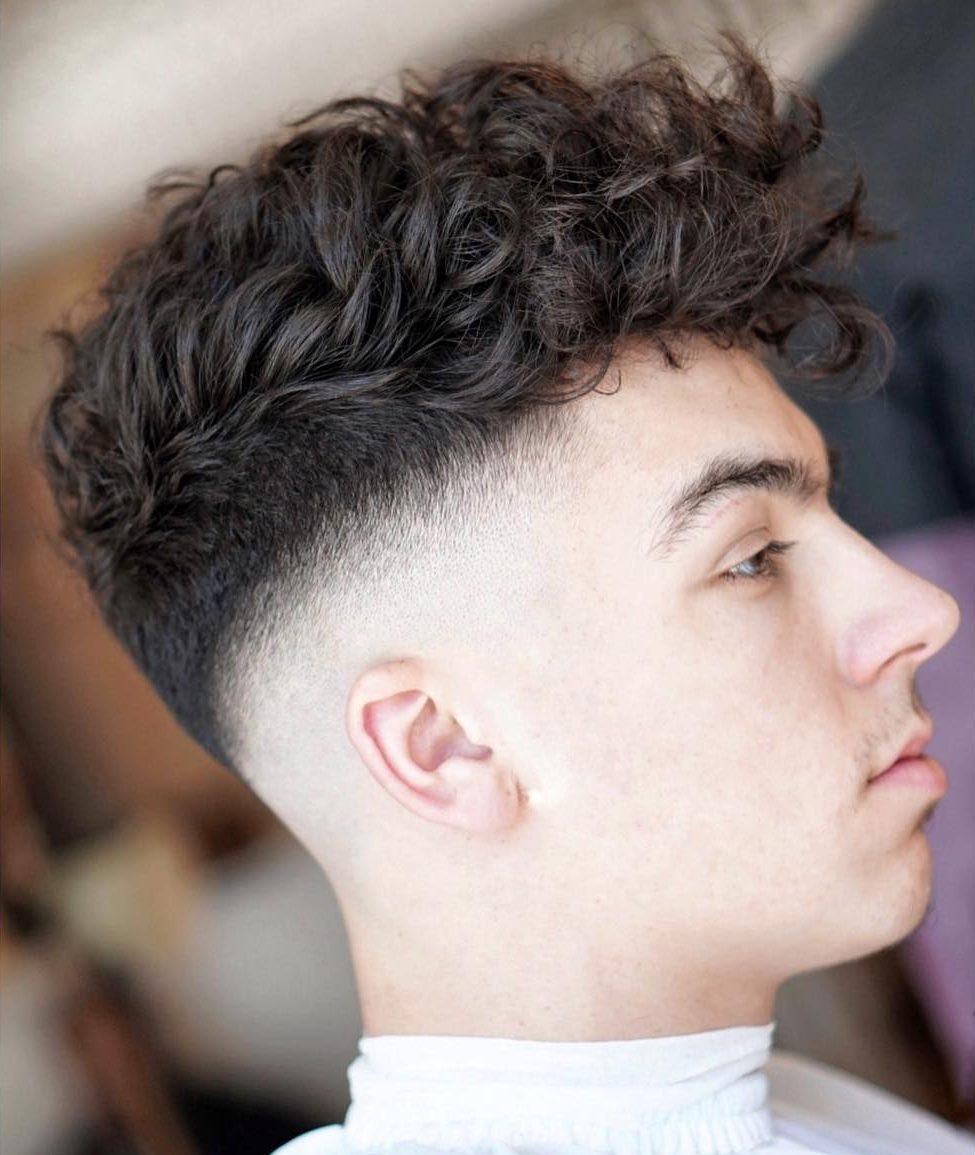 Shaved sides haircuts work really with curly hair and longer cuts. This cool crop leaves plenty of thick curls on top, tapering down to the skin in a mid drop fade.
5. Short Textured Crop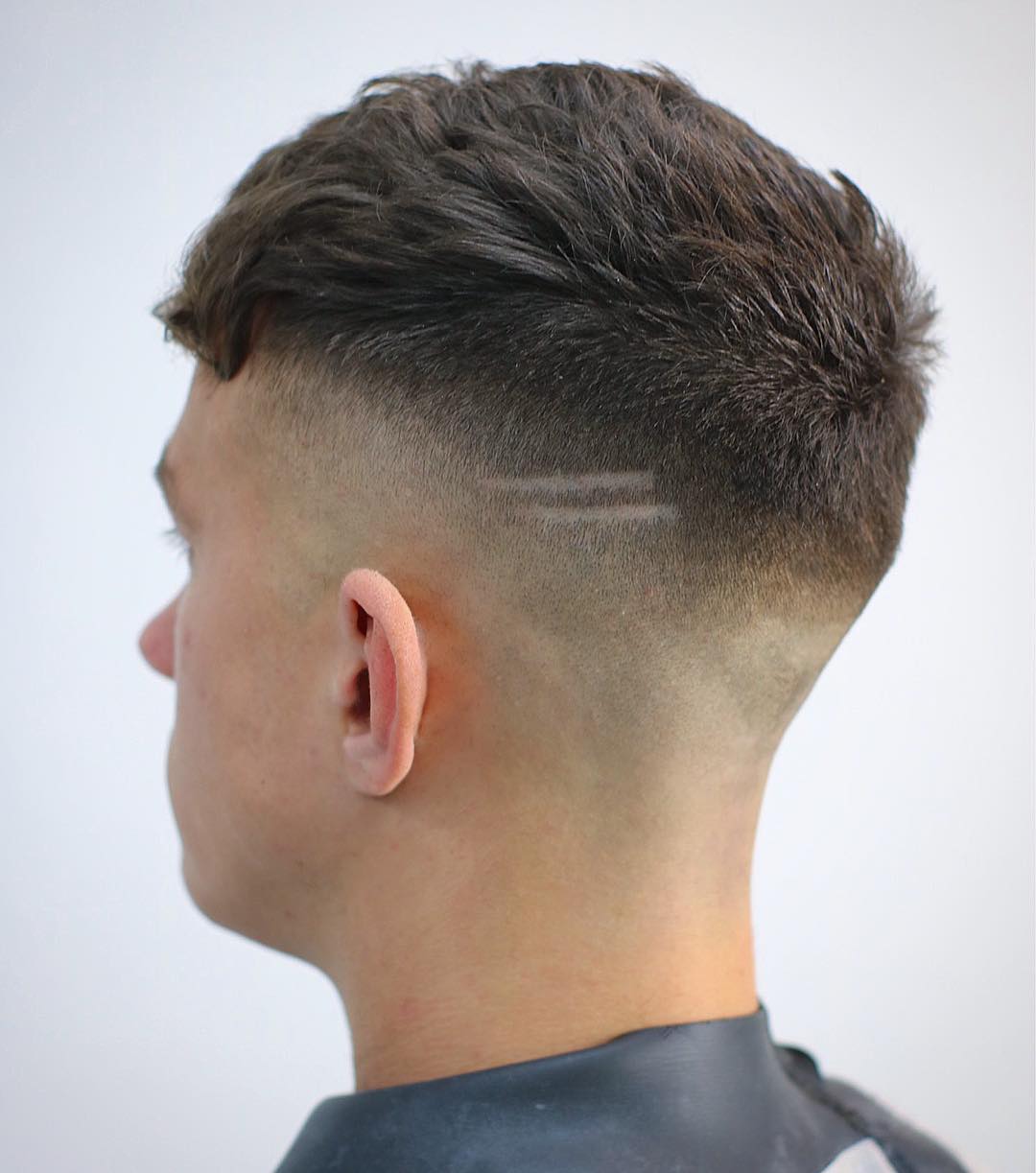 This shorter version of the popular crop has a higher fade. One of the keys to a great shaved sides haircut and how you know your barber is great is the way it follows the shape of the head and works with the whorl of the crown. A pair of shaved lines
6. Skin Fade + Crop for Curly Hair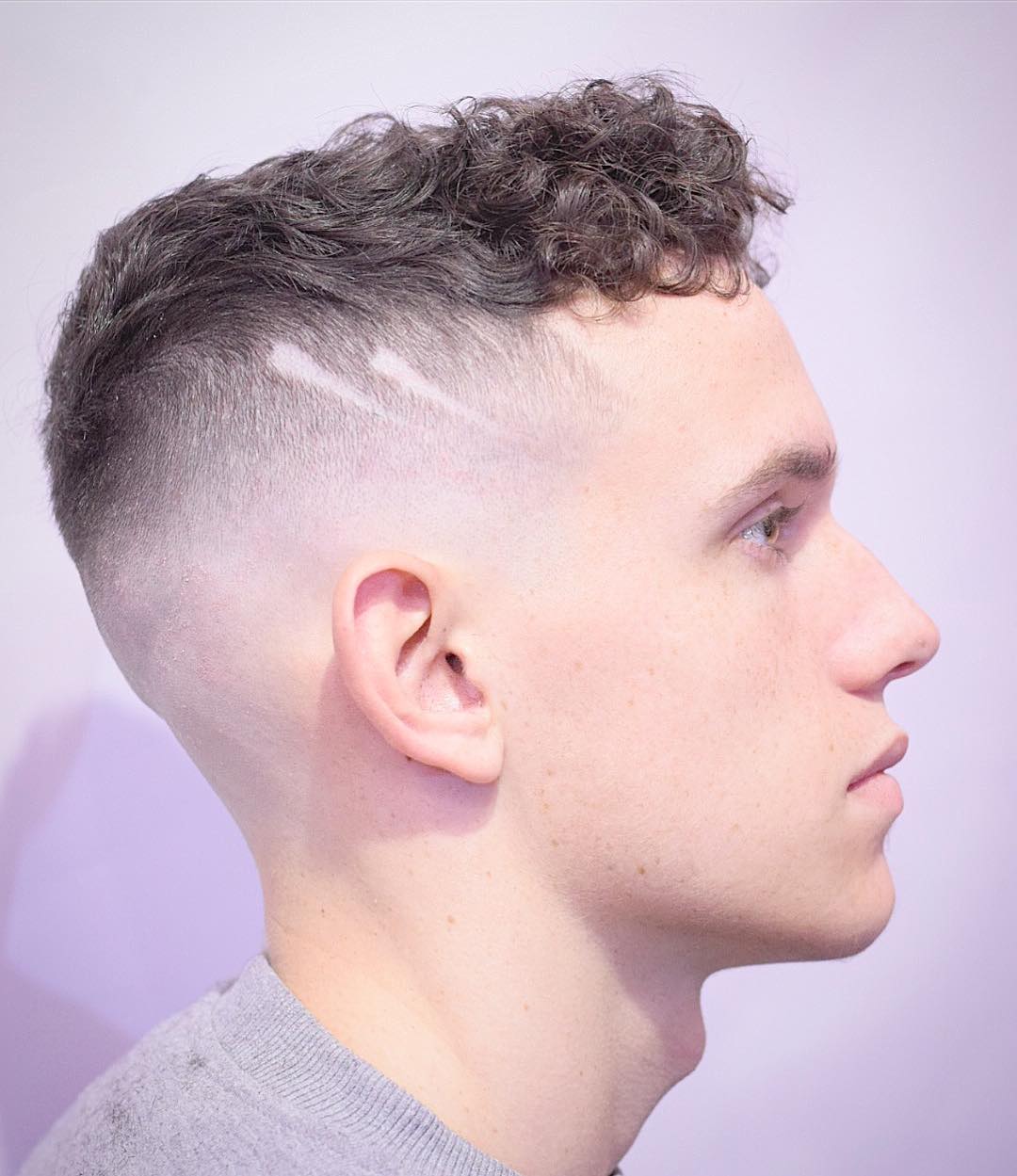 This is the same haircut and hair design for curly hair. The shaved sides expertly drop down to accommodate the crown. Add in a pair of shaved lines and you've got a cool, no maintenance style.
7. Burst Fade Mohawk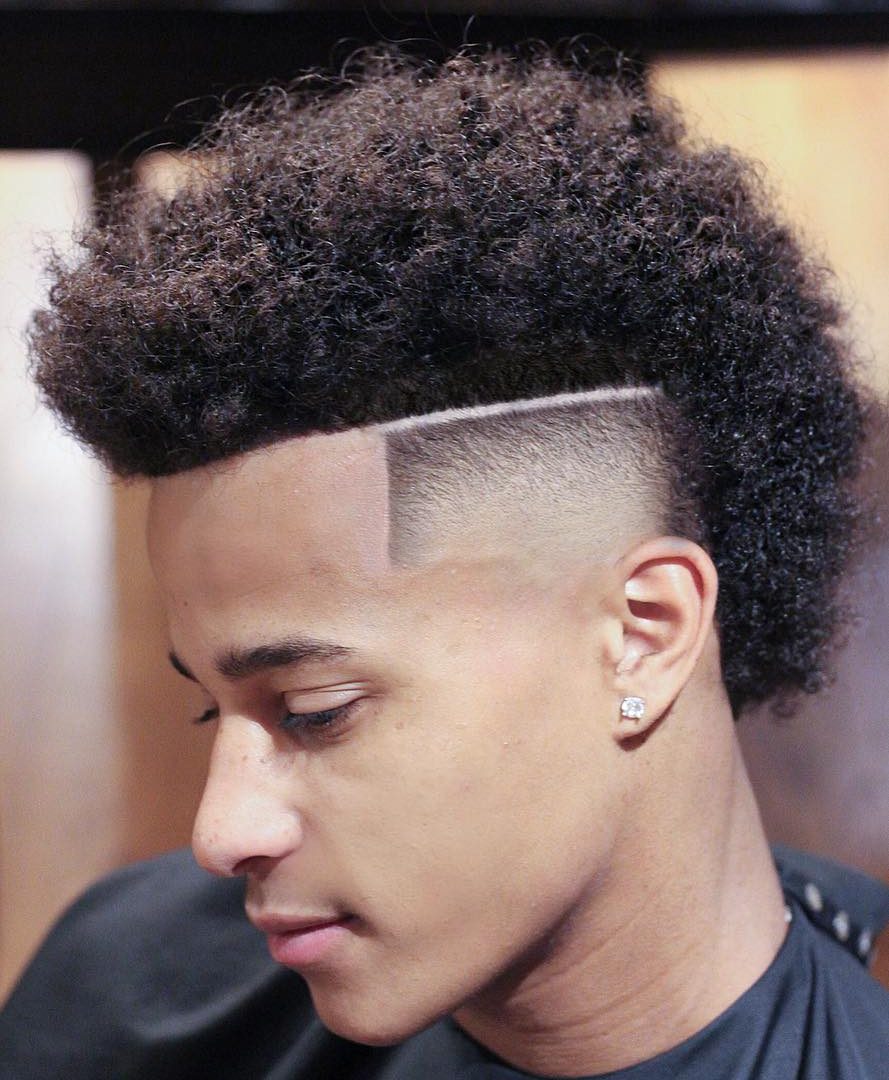 The mohawk is one of the most famous shaved sides haircuts. Unlike the other looks here, only the sides shaved. This rectangular burst fade is punctuated by a surgical line.
8. High Fade Haircut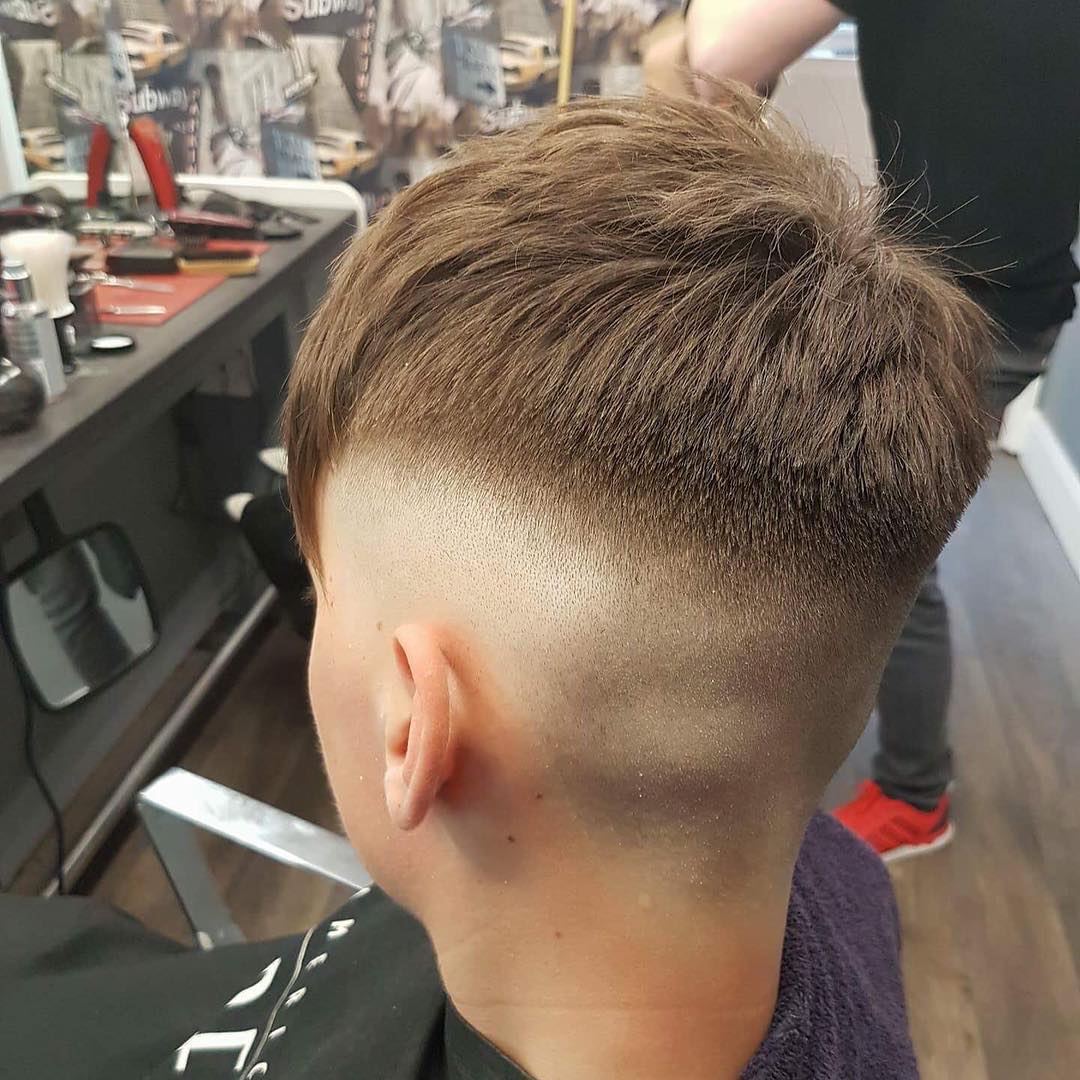 This high fade haircut that shaves the sides and back up to the temple works well with a high crown.
9. Shot Hair + Shaved Sides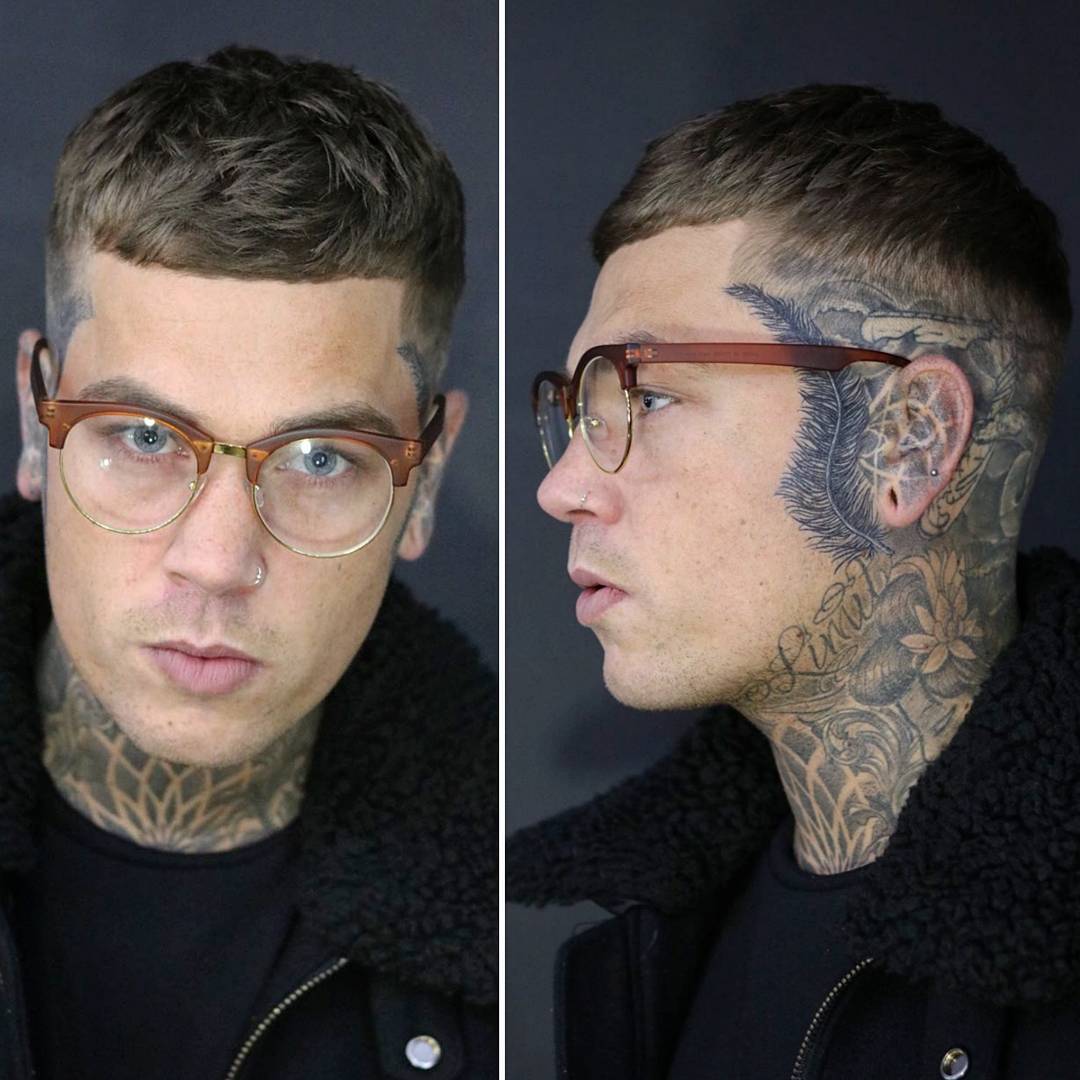 A bald fade can reveal the skin or tattoos, if that's where your ink is. On top, this is an updated version of the Steve McQueen haircut styled with texture.
10. Textured Crop + High Fade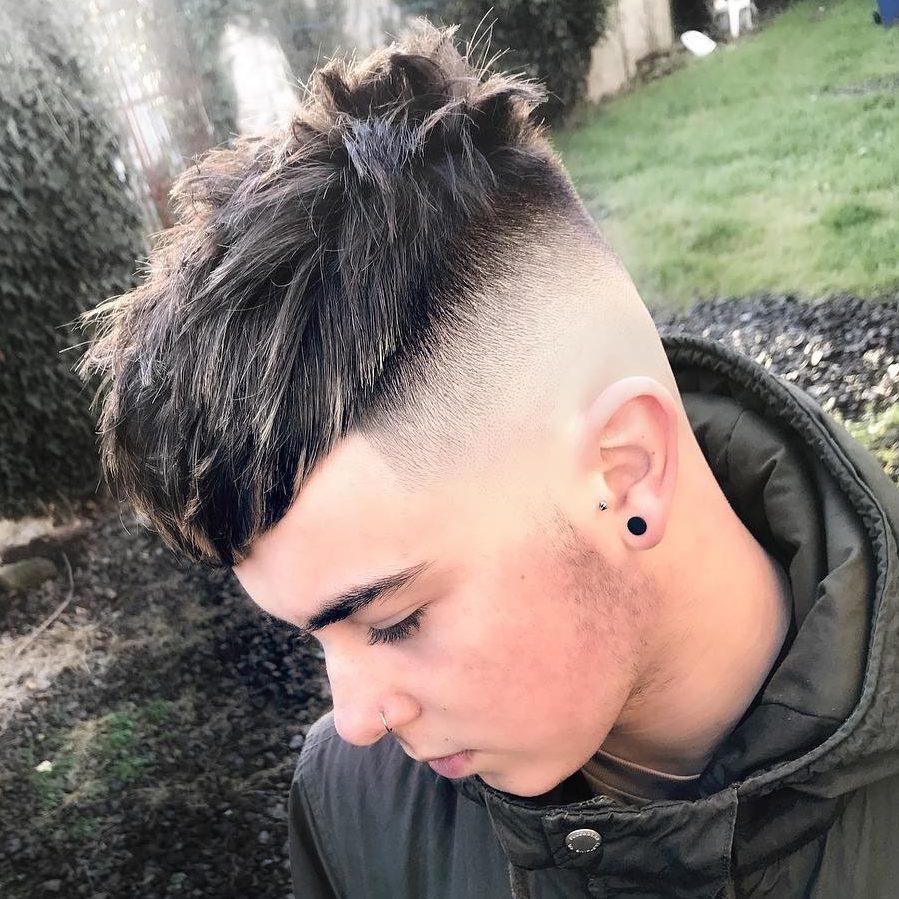 All of the textured crop haircuts are also fade haircuts. This heavy crop has a high fade that extends the forehead hairline beyond the temples.
11. Spiky Hair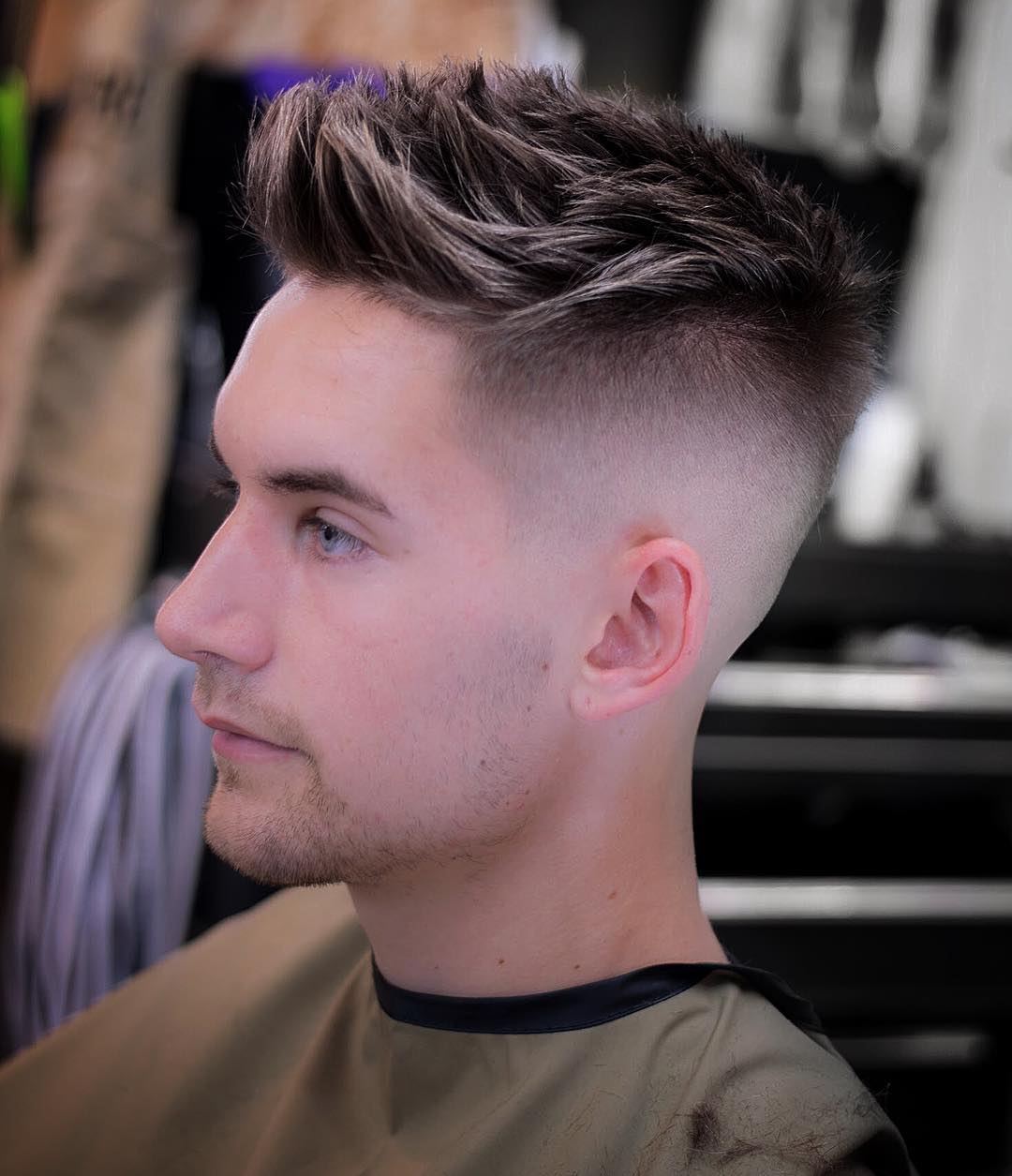 Spiky hair is back in a big way. Update the look by trading gel for pomade, vertical spikes for diagonal texture and short sides for shaved sides.
12. High Fade Haircut for Curly Hair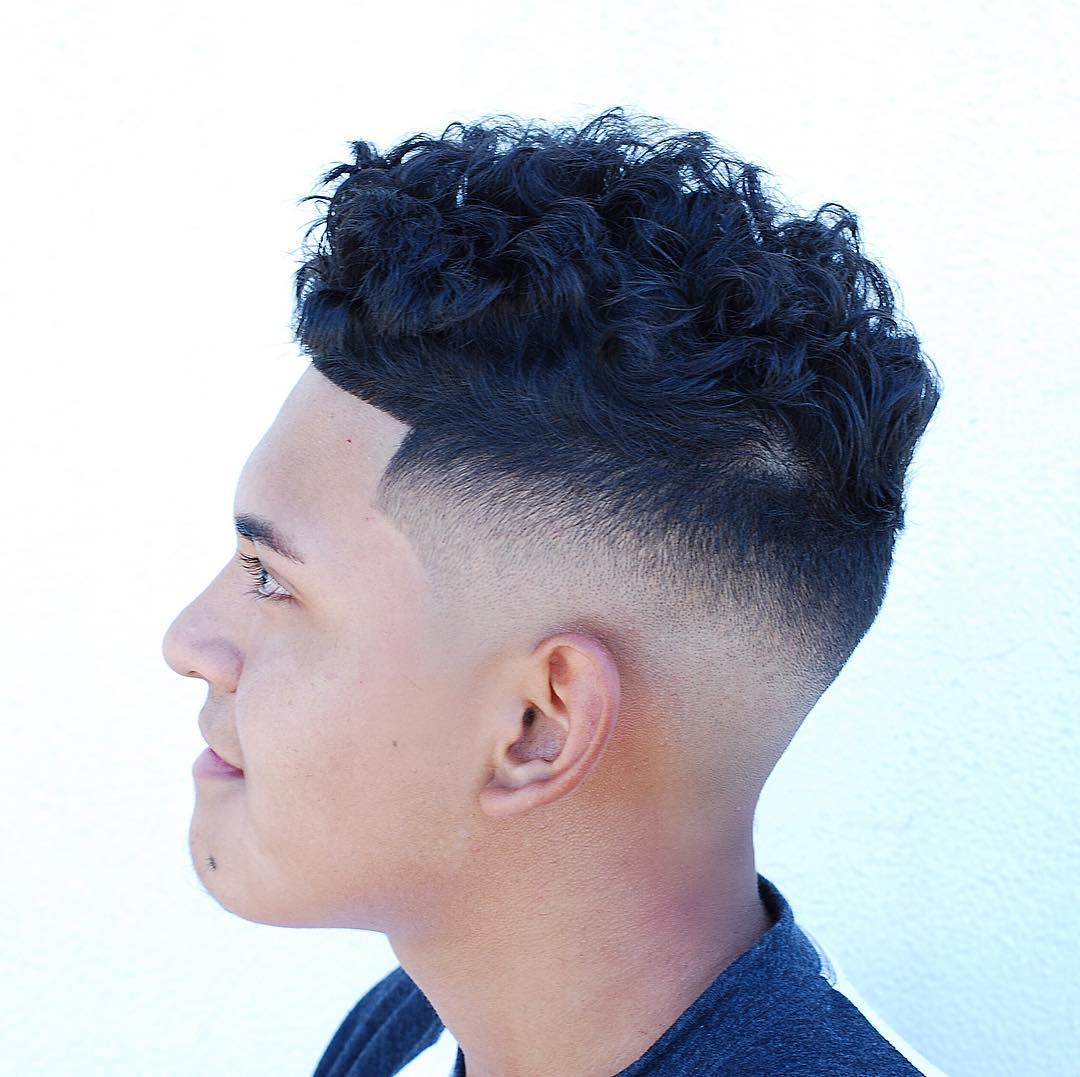 This high bald fade for curly hair leaves curls right on to the top with shaved hair all around the sides and back. A line up continues the clean edges.
13. Undercut Fade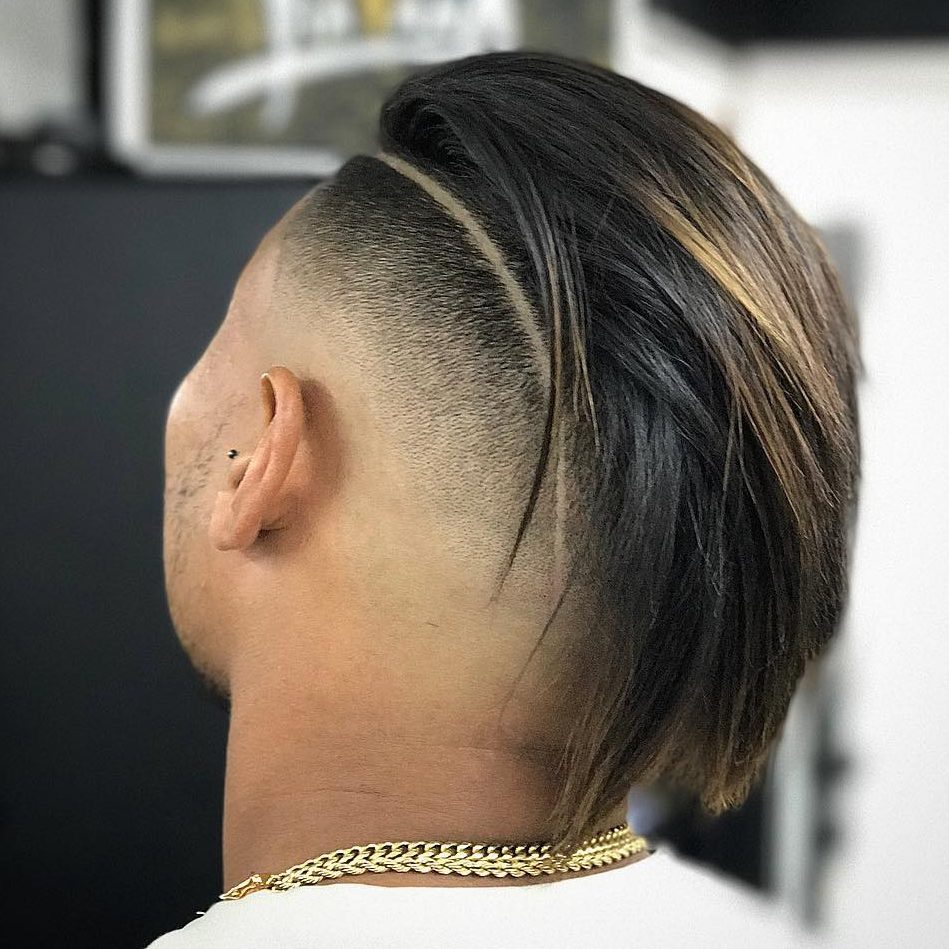 This cool look takes the undercut shape and adds a fade. Wear hair loose over to one side or pull it back into a high pomp.
14. Comb Over Fade for Wavy Hair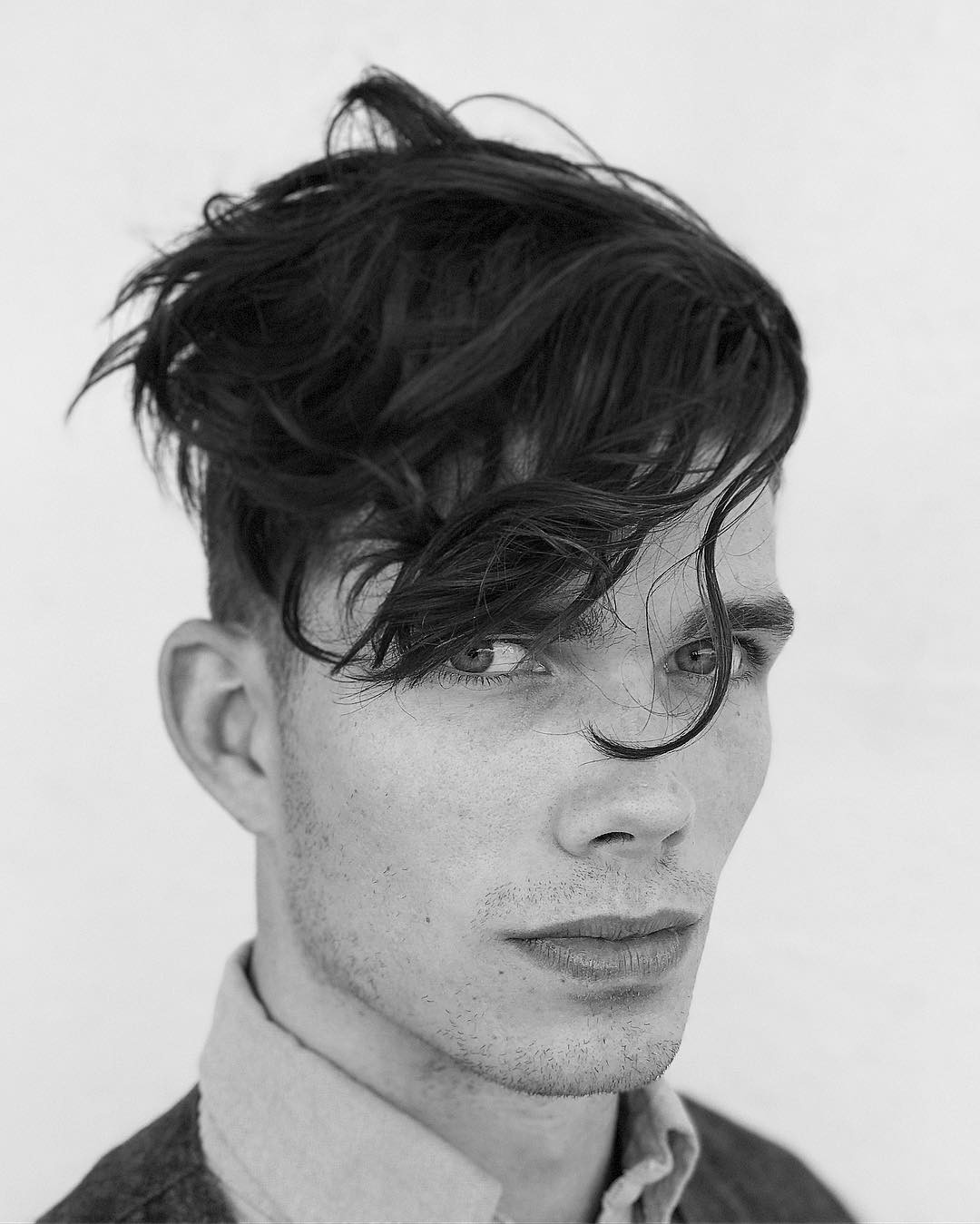 This comb over fade is a popular men's hairstyle because it looks great and is easy to wear. Many guys wear the comb over in a slick style but this version for longer wavy hair has lots of on trend texture and flow.
15. High and Tight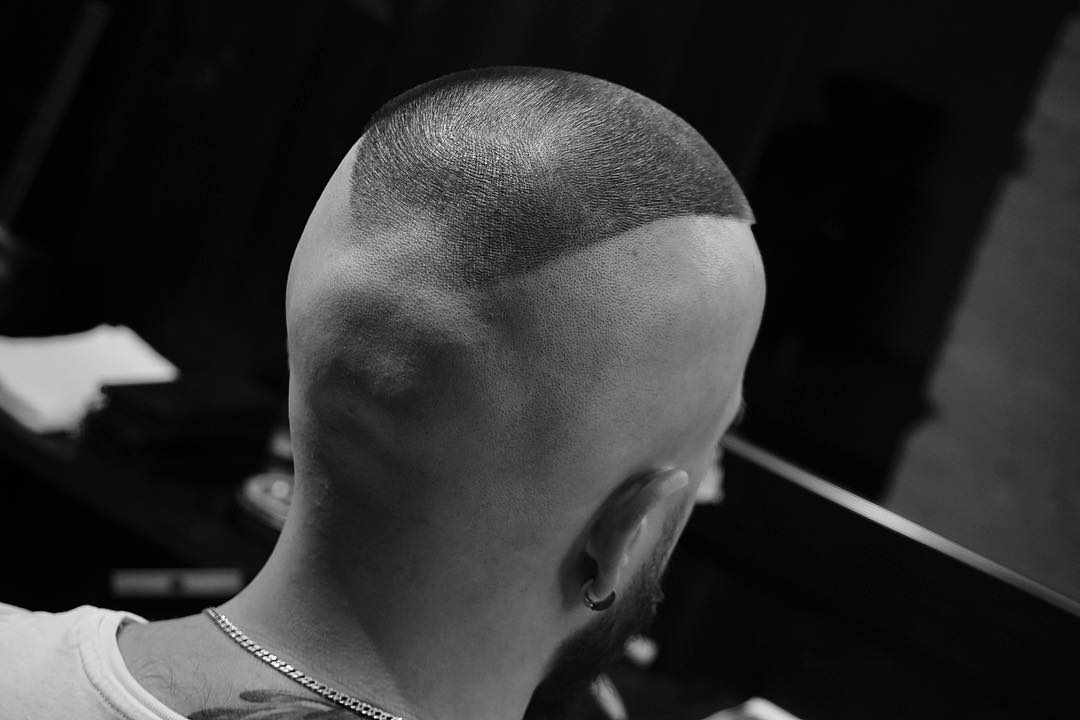 The high and tight is the shortest men's haircut with shaved sides. This mohawk-inspired version trades the fade for defined edges with a quick taper at the back.
16. Undercut Hairstyle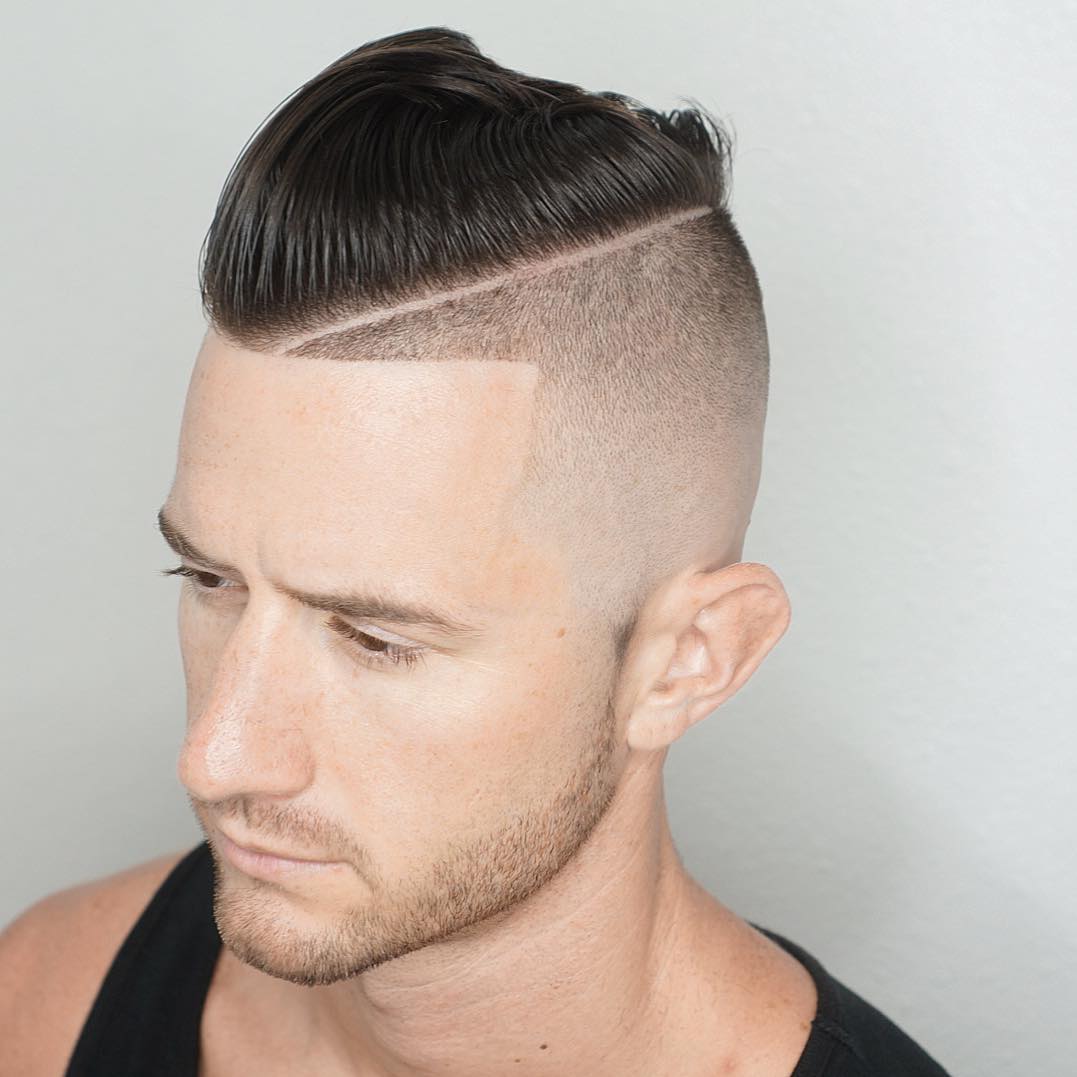 The undercut shaves hair really high on the head. This comb over style also features a shaved part for emphasis.
17. Undercut + Curly Hair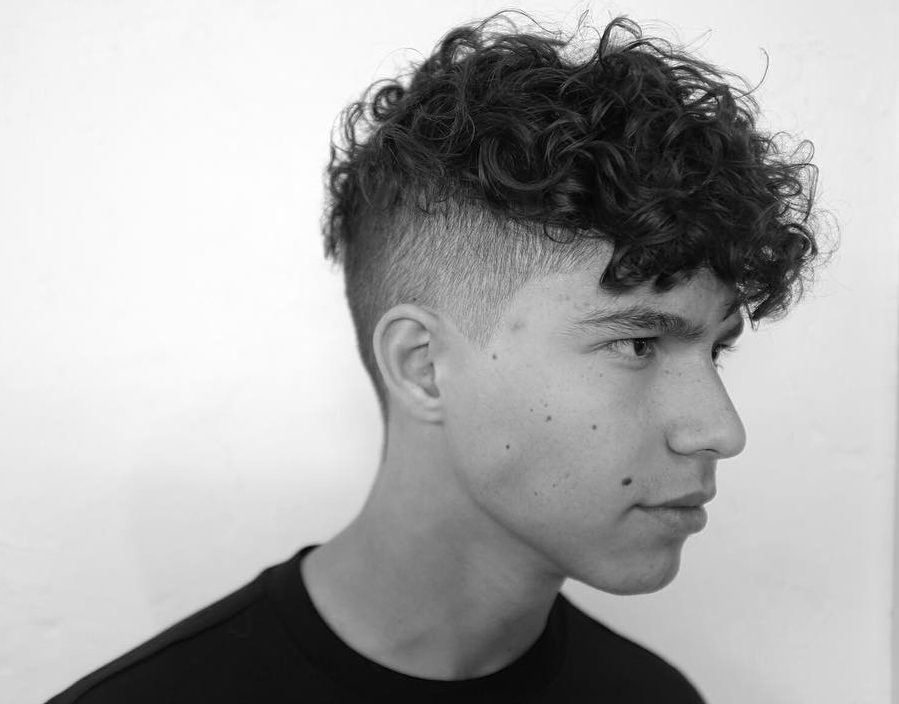 The undercut also works really well for longer curly hair. Use a curl-defining product for hold and definition.
18. Sweep Back + Undercut Fade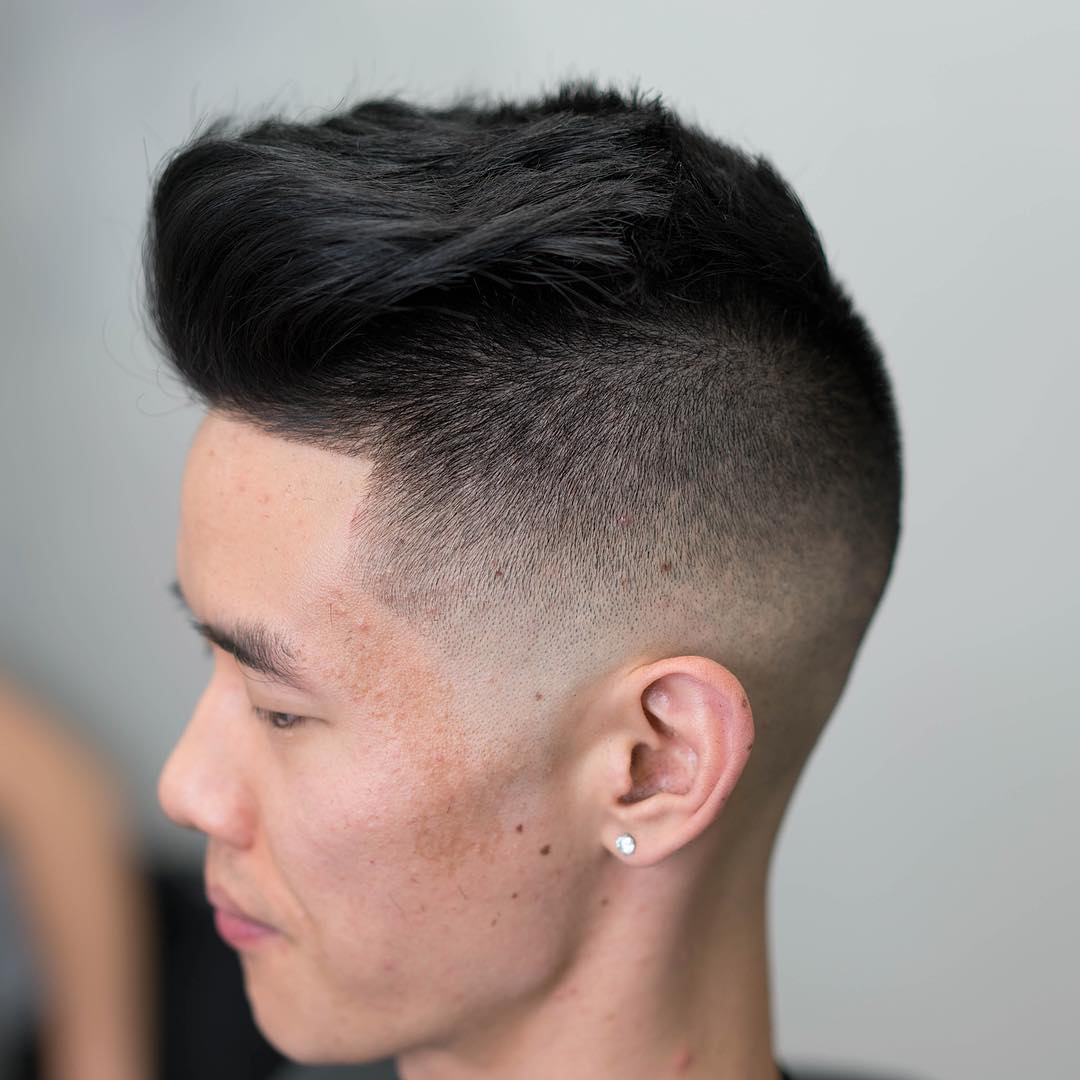 Undercut hairstyles are frequently long but don't have to be. This cool cut concentrates length way up on the head and pulls it back with a loose, matte finish. This is the way to wear slicked back hair right now.