Side part hairstyles for men are the classic of classic men's hairstyles and haircuts. Easy as it gets.
Simply comb a part into damp hair and work hair into place. You can use a blow dryer or air dry, finish with product or go natural.
However, the classic combover isn't the only way to rock the side part hairstyle. Some of the popular looks right now are side parts with more length, plenty of volume and a touch of texture. It can works with short cuts, wavy or curly hair and more.
Check out some classic and fresh ways to wear these side part hairstyles for men.
1. Classic Side Part Hairstyle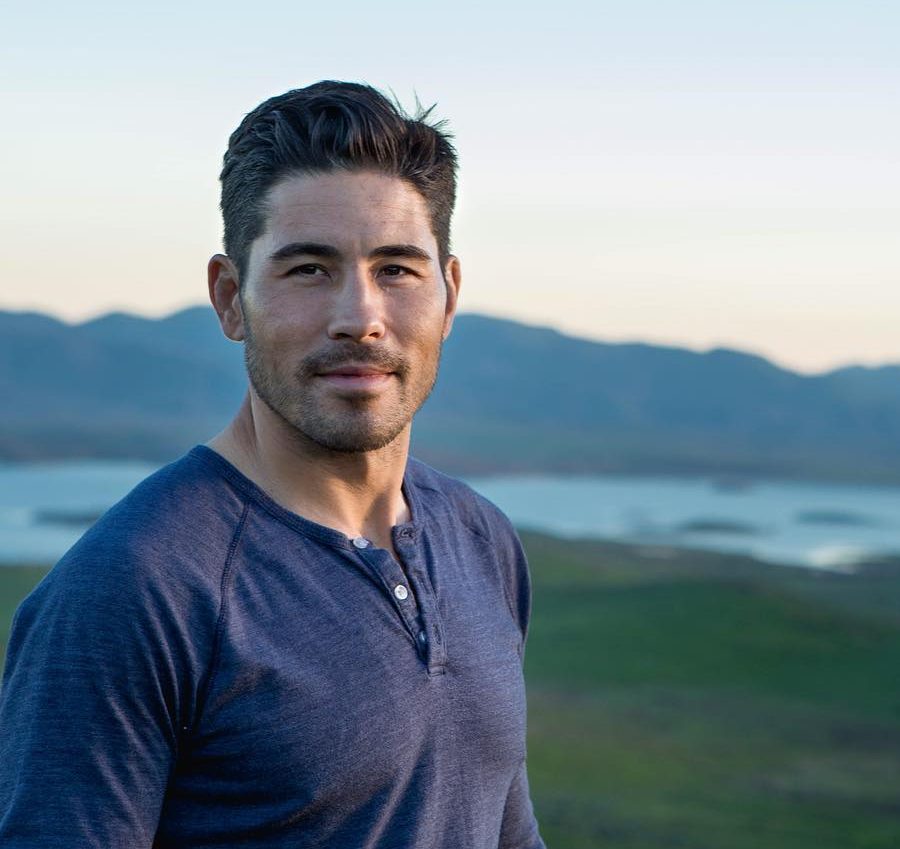 The side part hairstyle is a classic haircut for men that just looks good. This version keeps the traditional proportions but has some texture that updates it for the present times.
2. Medium Length Side Part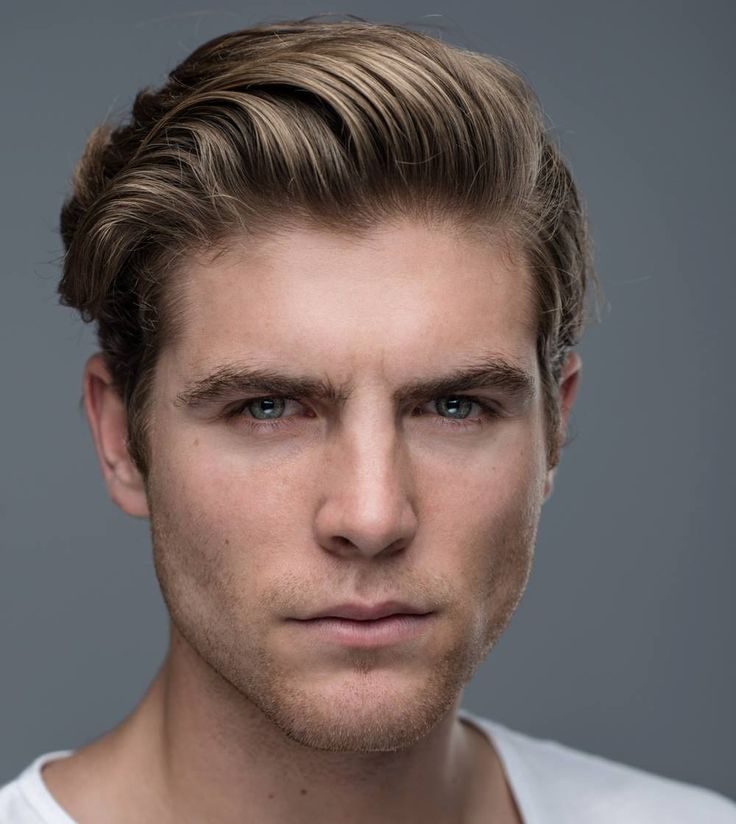 For guys with medium length hair, the side part is a way to add some structure to hair while keep plenty of flow. It can be a good choice for a second day hairstyle, especially with some dry shampoo to absorb oil and boost volume.
3. Side Part + Mid Fade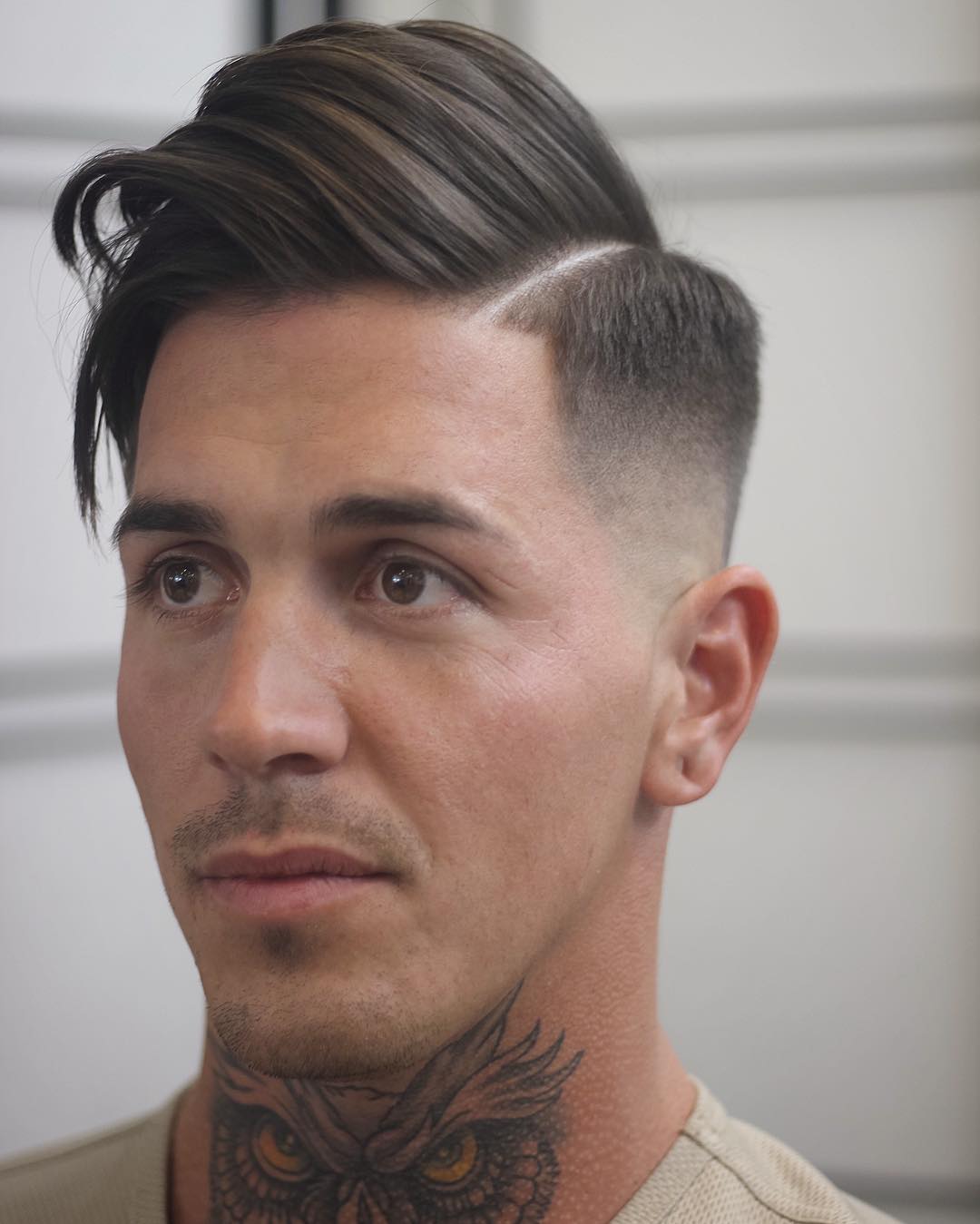 The side part is a versatile hairstyle that lends itself to a wide variety of forms and textures. This cool version is pretty much a pomp turned to one side with a high volume comb over and mid fade.
4. Textured Spikes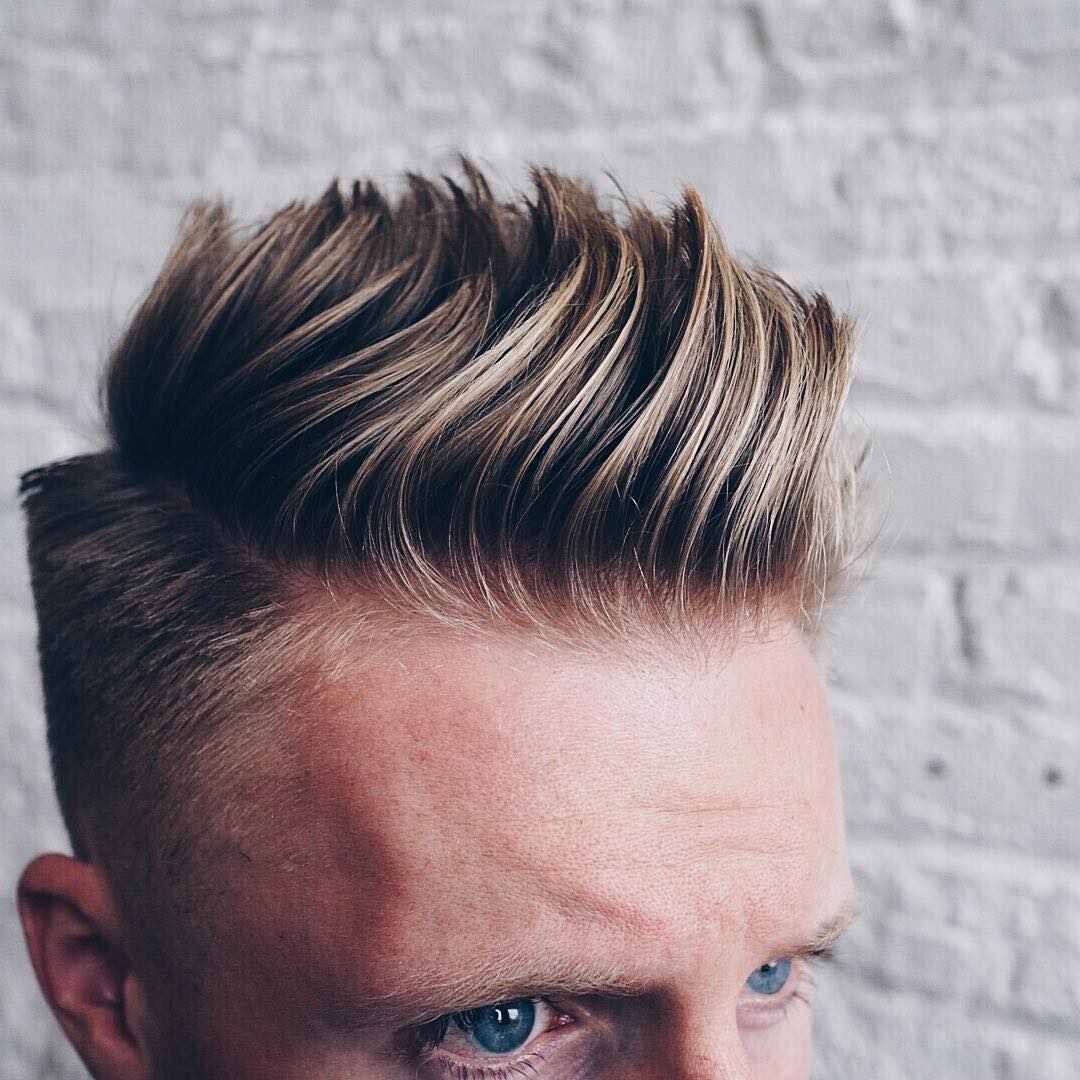 A side part plus texture adds a little bit of business to otherwise casual spiky do. This cut can be styled in other side part styles as well.
5. Curved Side Part + Fringe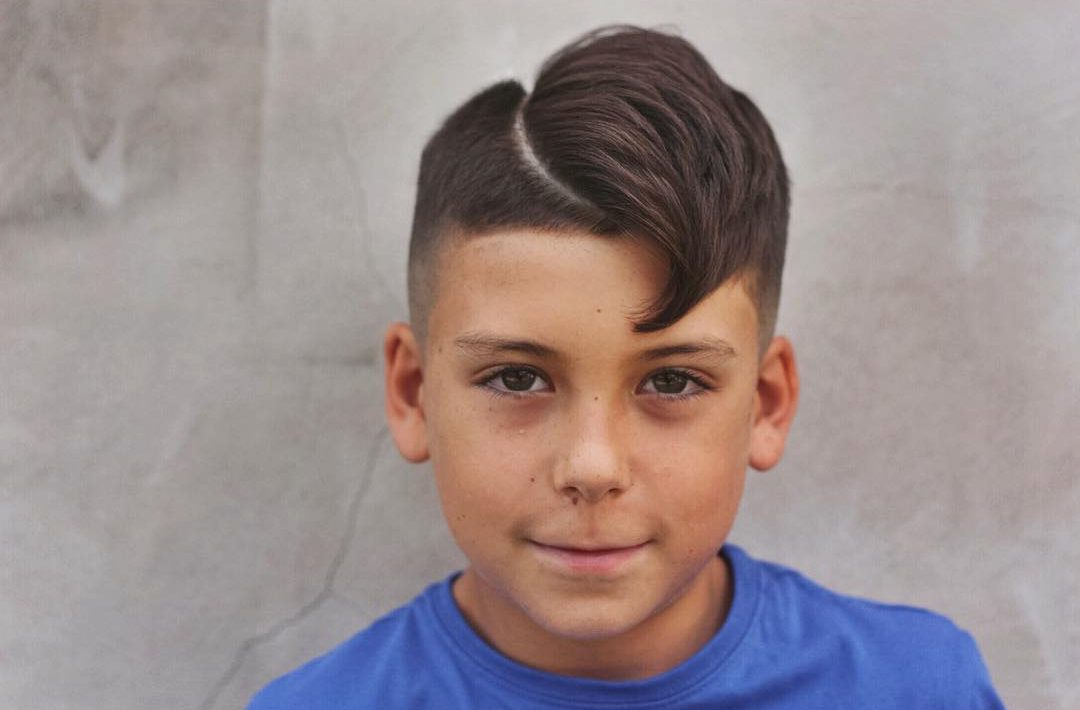 This young lad is stylish beyond his years. A departure from the usual side part haircut, this fresh look pairs a curved part with a curl of fringe balancing each other like yin and yang.
6. Undercut Hairstyle + Side Part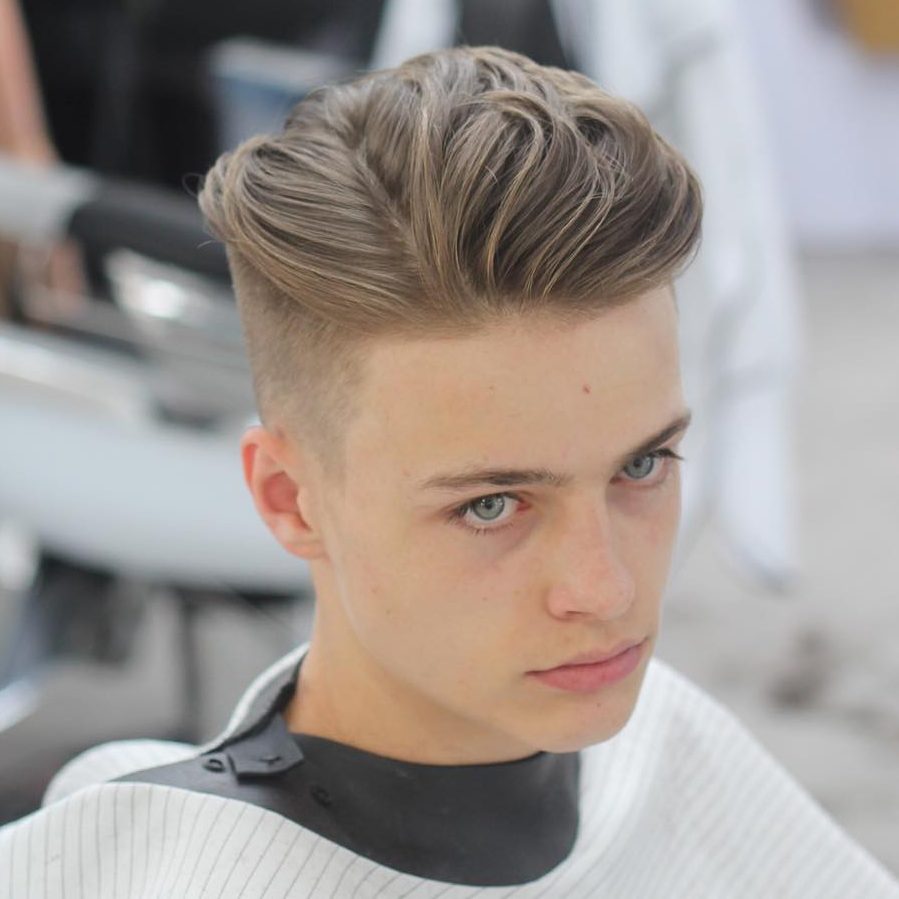 This disconnected undercut is usually seen styled into a slick back or worn loose to one side. For something a little different, work hair back as usual but add a side part for a look precision and plenty of flow.
7. High Volume Side Part + High Fade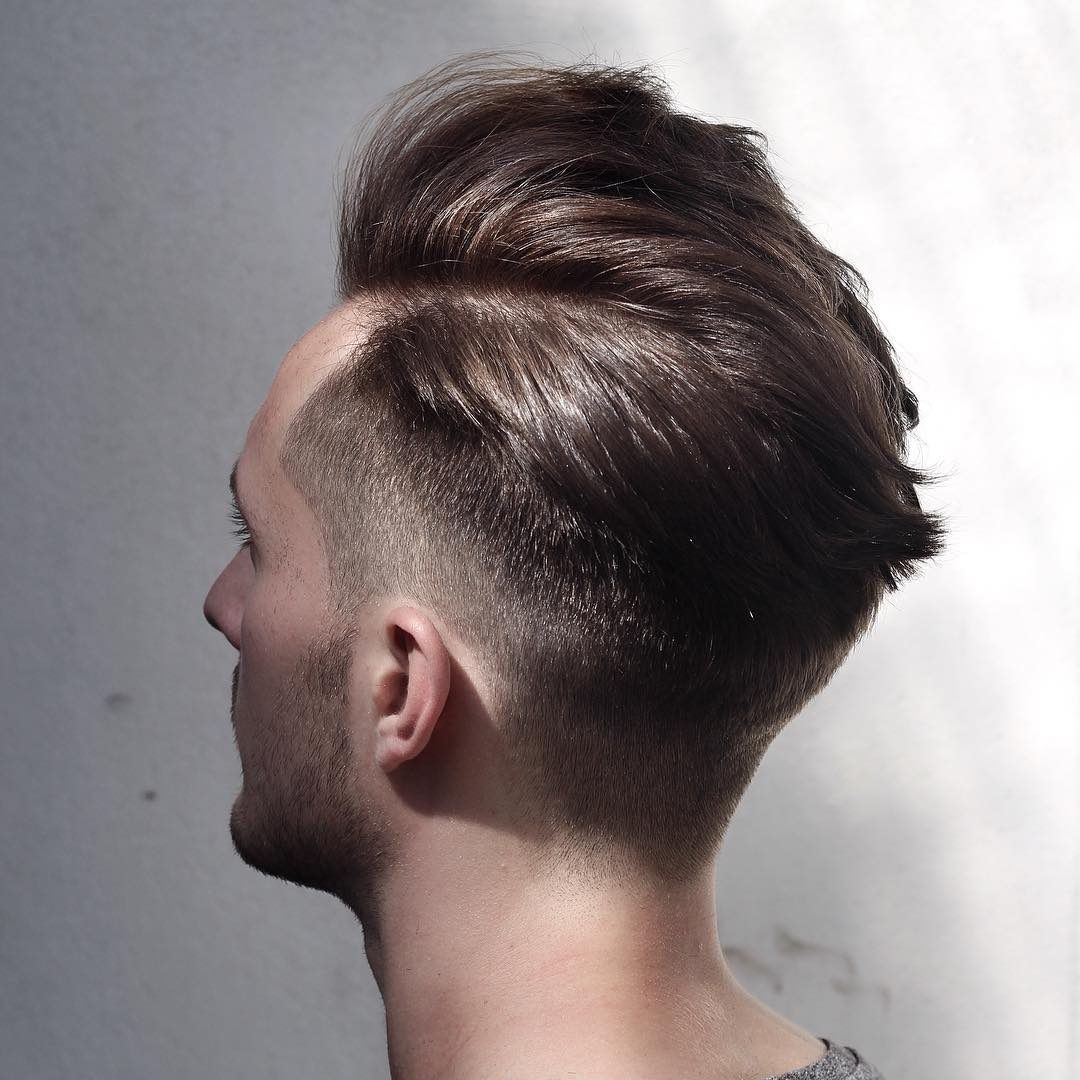 A modern take on the side part, this cool style is all about length and volume on top and a smooth shadow fade at the sides and back.
8. Side Part for Wavy Hair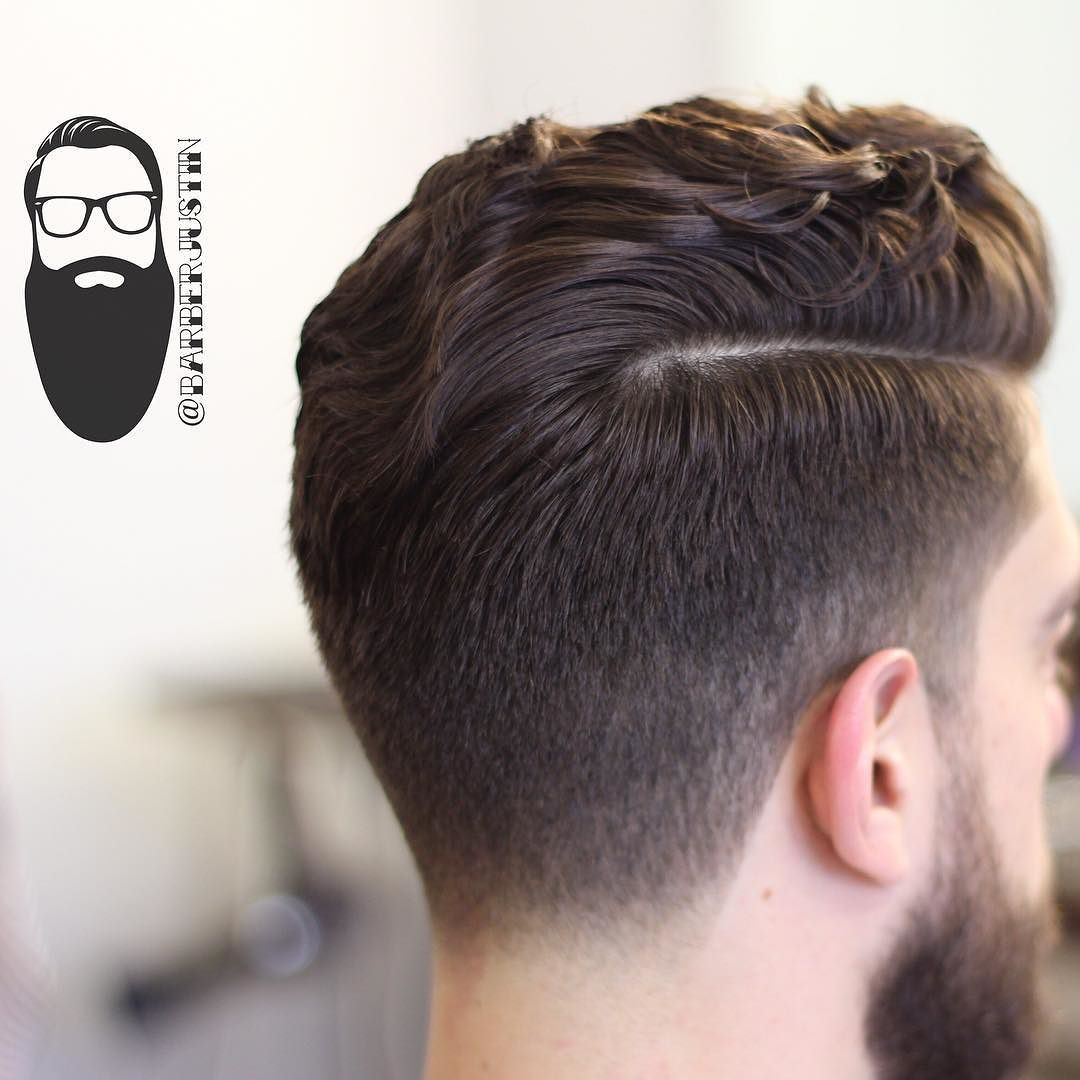 The side part is an excellent choice for guys with wavy or even curly hair. The length on top reveals natural texture while the cut and style keep hair easy to wear and under control.
9. High and Tight + Hard Part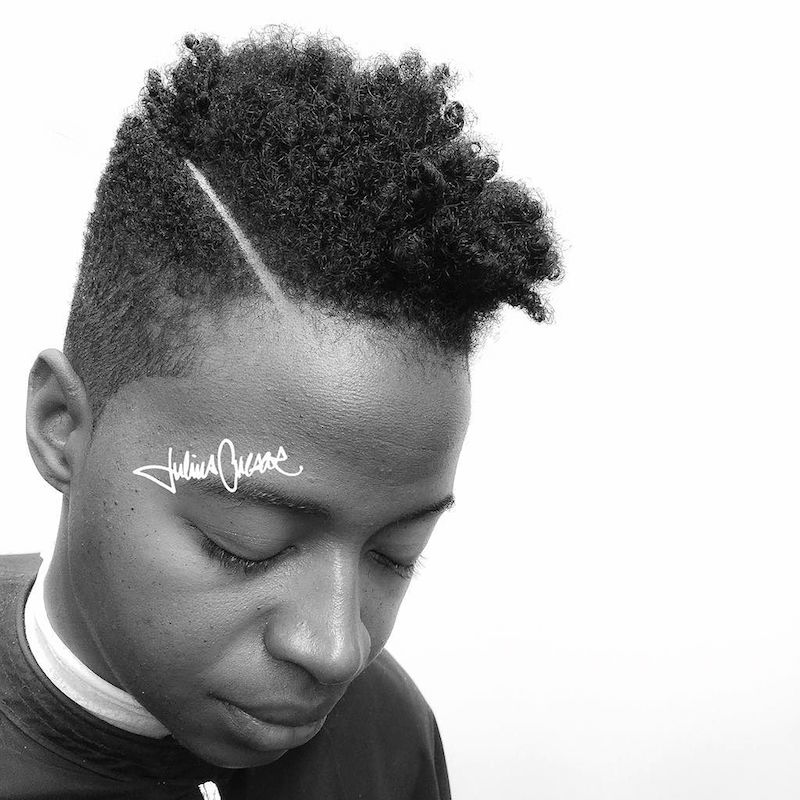 If you can't part hair with a comb, shave a side part instead. The shaved line is a bold contrast against kinky curls and a smooth fade.
10. Side Part Undercut

The side part style also works for short men's haircuts too. Just define a part with a razor or comb, the latter is for at the barber, and work hair to the opposite side.
11. Slick Side Part + High Fade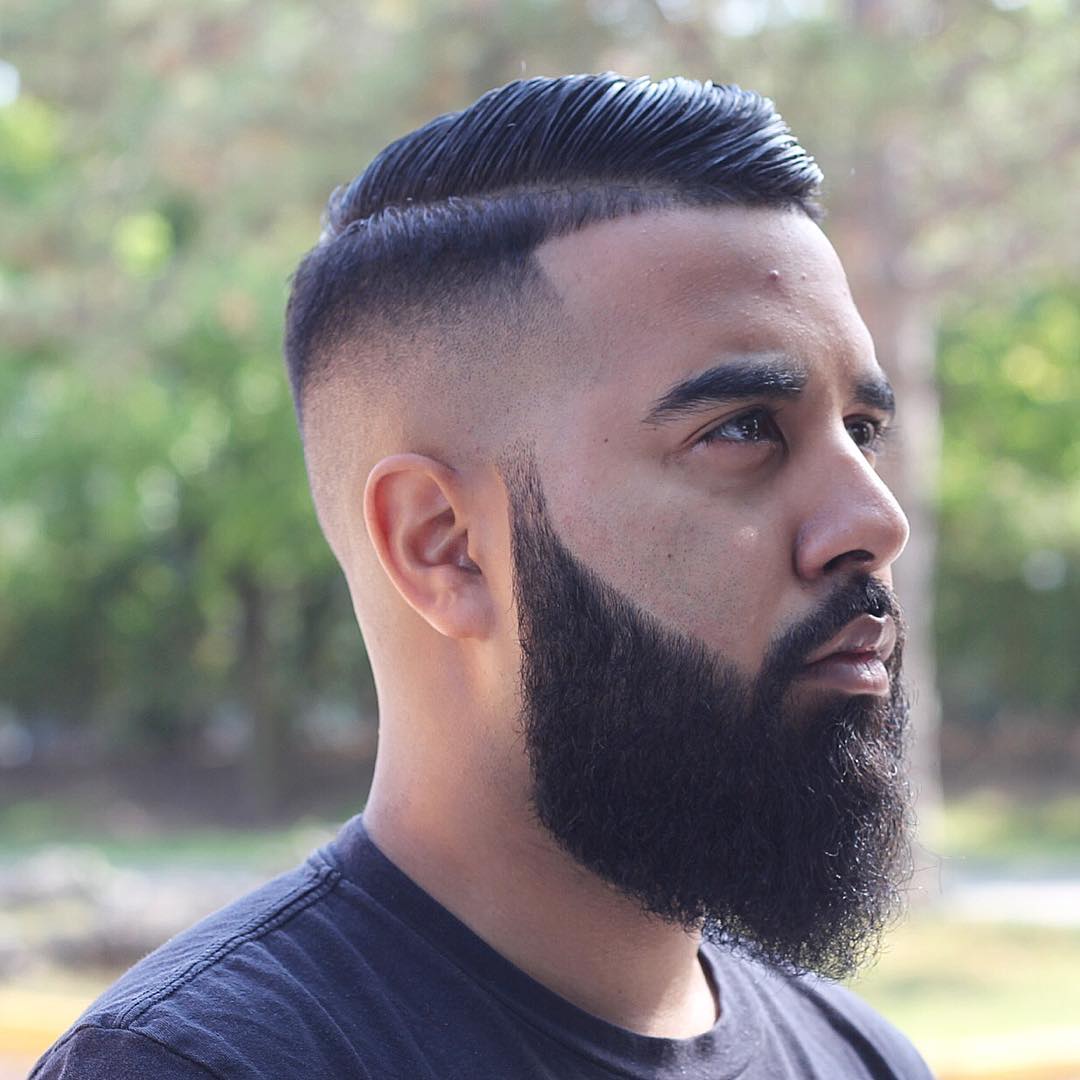 The shiny combover says retro but the high fade and full beard make for a cool and modern hairstyle.
12. Side Part + Low Bald Fade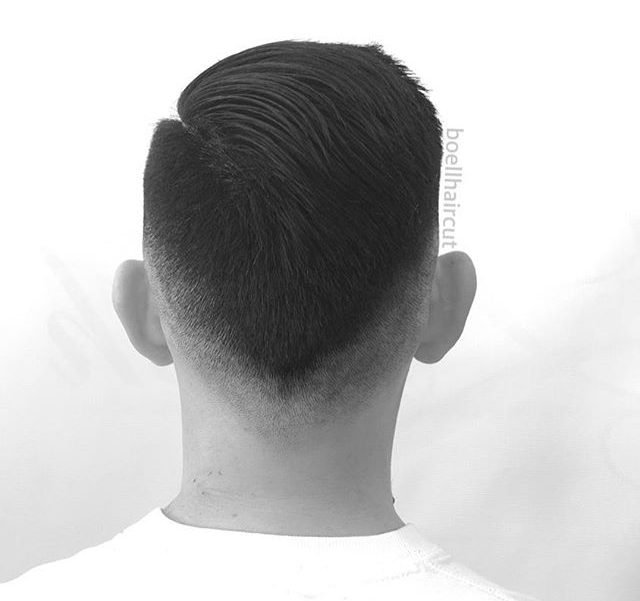 The side part hairstyle looks great for every angle. The defined part is visible hair as the transition between a fade and long hair on top.