One of the classic skater haircuts features long bangs swept to one side. There are many variations of this look but that's not all. Like the sport itself, there are different riding styles and different skater looks. Skate style also overlaps with surf, emo, and punk so some of these looks combine vibes.
The right skater haircut for you starts with your hair type, personality, and sense of style. That can be anything from a functional buzz cut to long hair kept in place under a fisherman beanie, and anything in between. It's all about working with what you've got so if you have curls, be curly. Black guys have plenty of options too from short waves to longer hair tied back into braids.
Skateboarders have always been on the edge of society and fashion. They are trendsetters, not followers. So if you're doing something different, you're on the right path. But plenty of skaters rock boring hair because they're more about the skating than the style.
The most important part of skater hair is that it works with your helmet. You do wear a helmet, right? If not, at least learn how to fall. Now on to 15 cool skater haircuts.
1. The Skater Haircut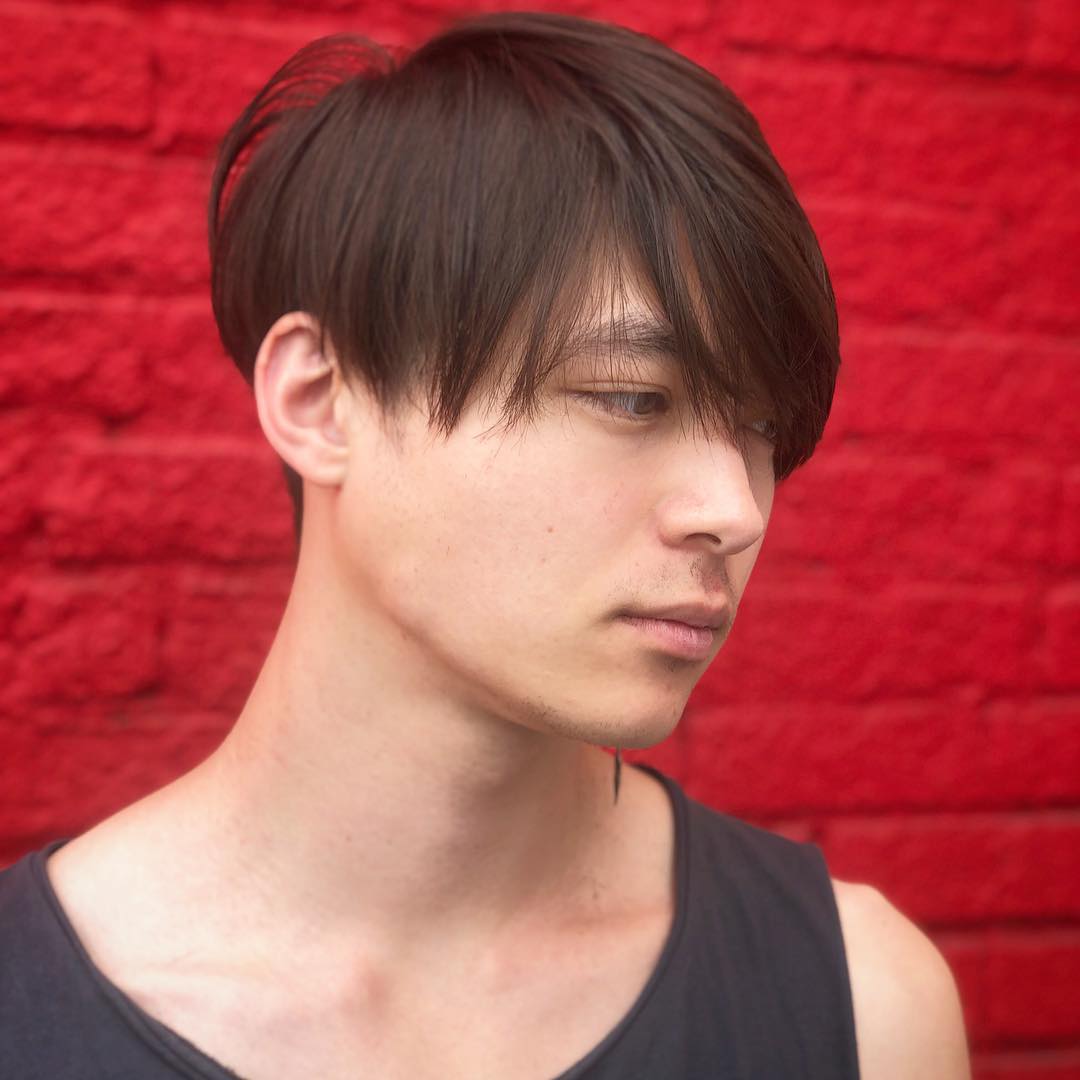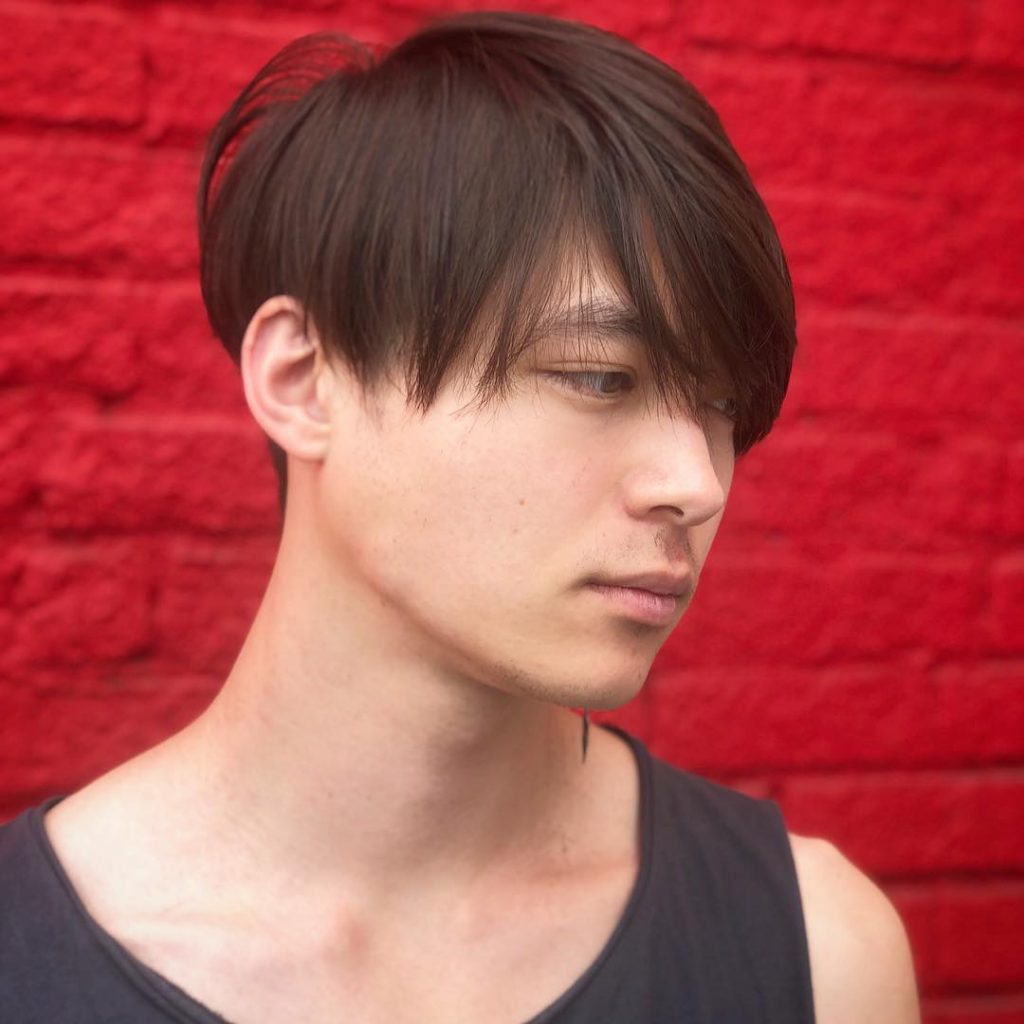 This is a modern version of the angled skater bangs with a hint of the mushroom cut. The 90s was a great time for skater style and it is all coming back. This cut looks great clean and even better messy and sweaty.
2. Undercut + Medium Length Hair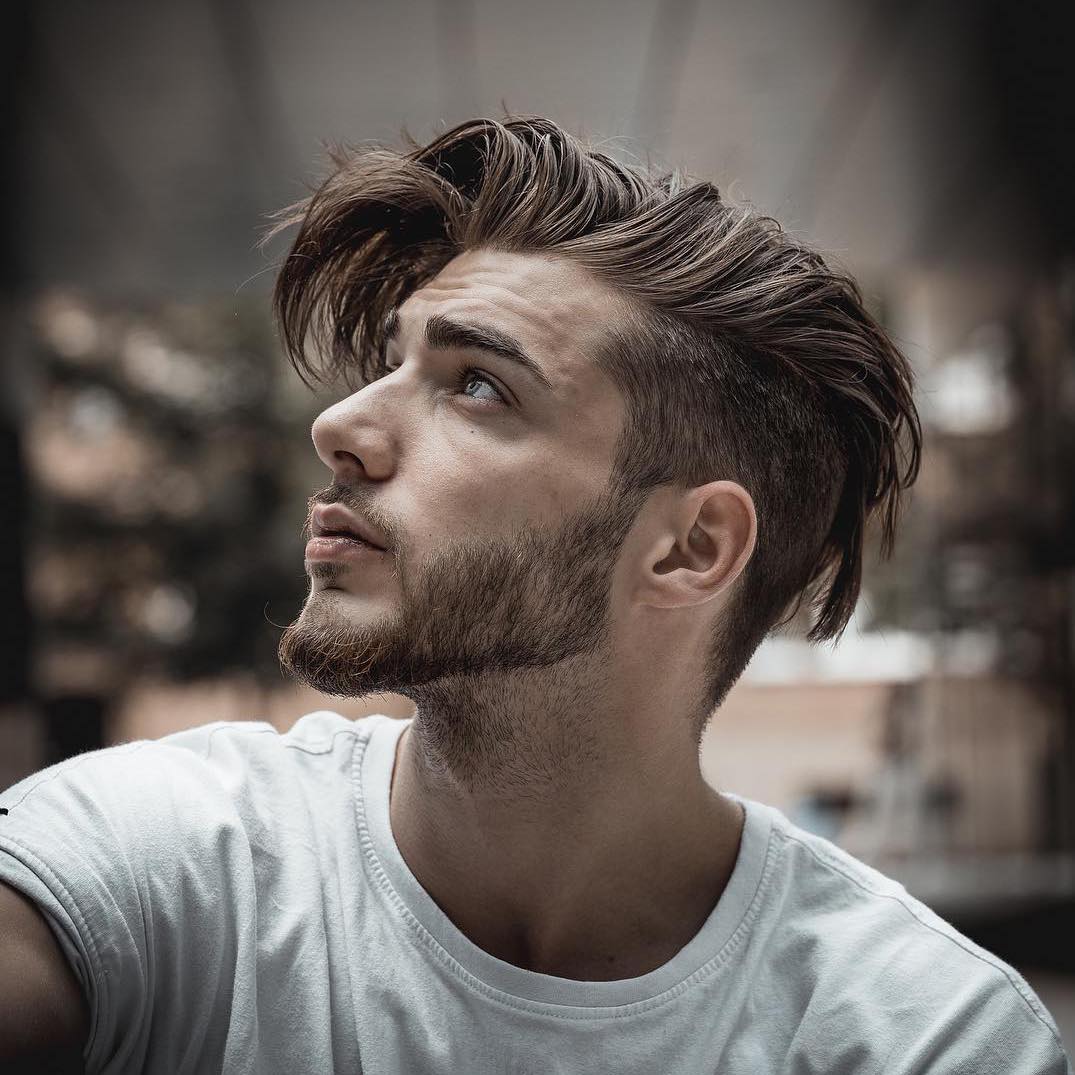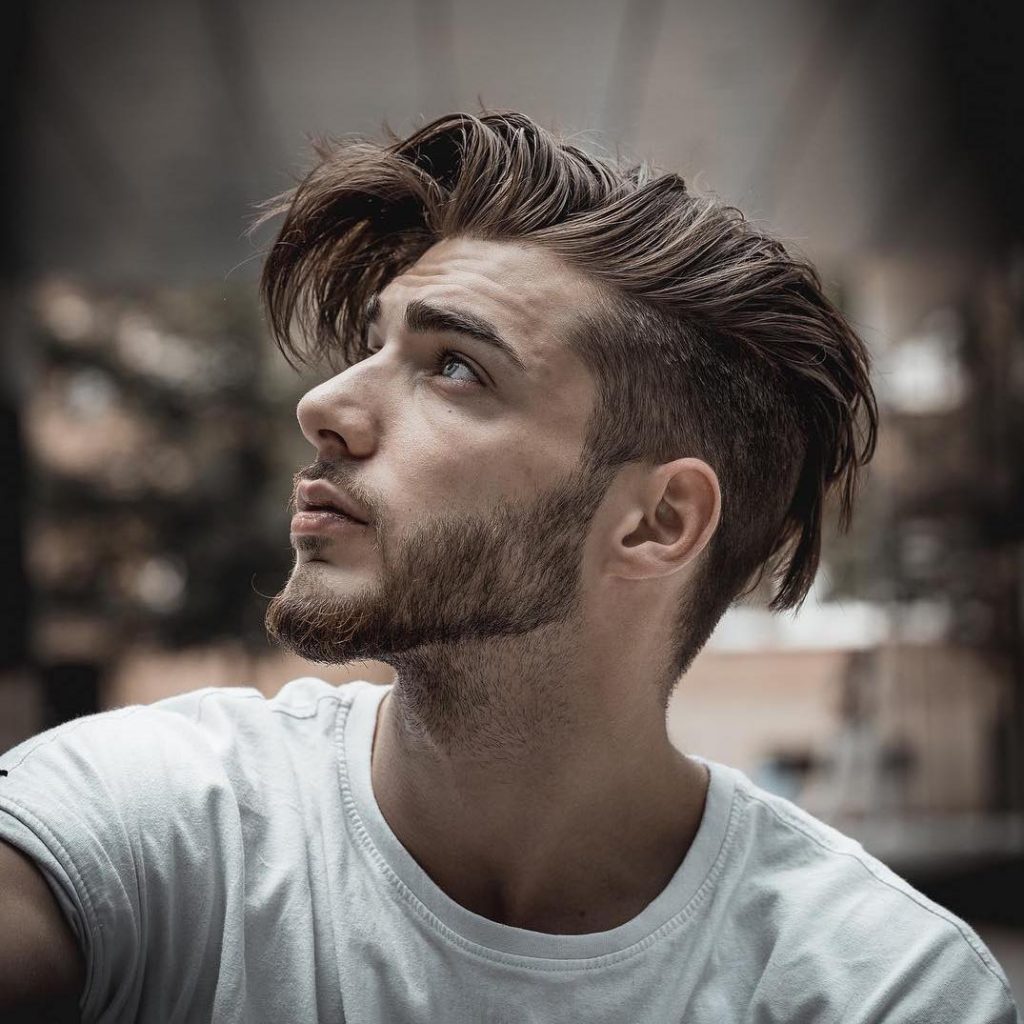 Another way to get the side swept long is with a disconnected undercut. The sides and back are shaved up to the hairline with longer hair on top. This is a cool look without much styling. Add a touch of product and pull hair to one side. Try a moveable pomade like a wax or fiber for a loose look that keeps getting better as fingers are run through hair. A very cool version of this popular men's haircut.
3. Short Skater Hair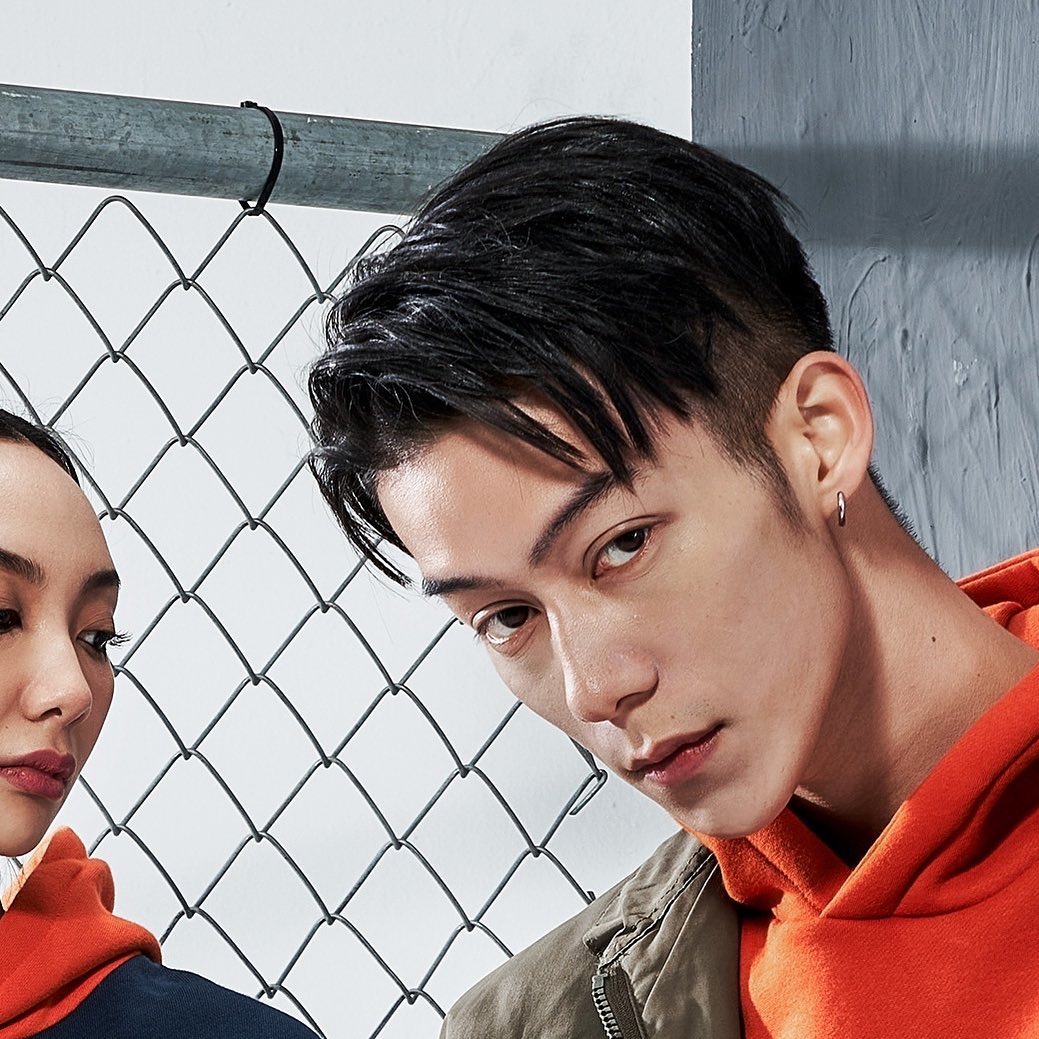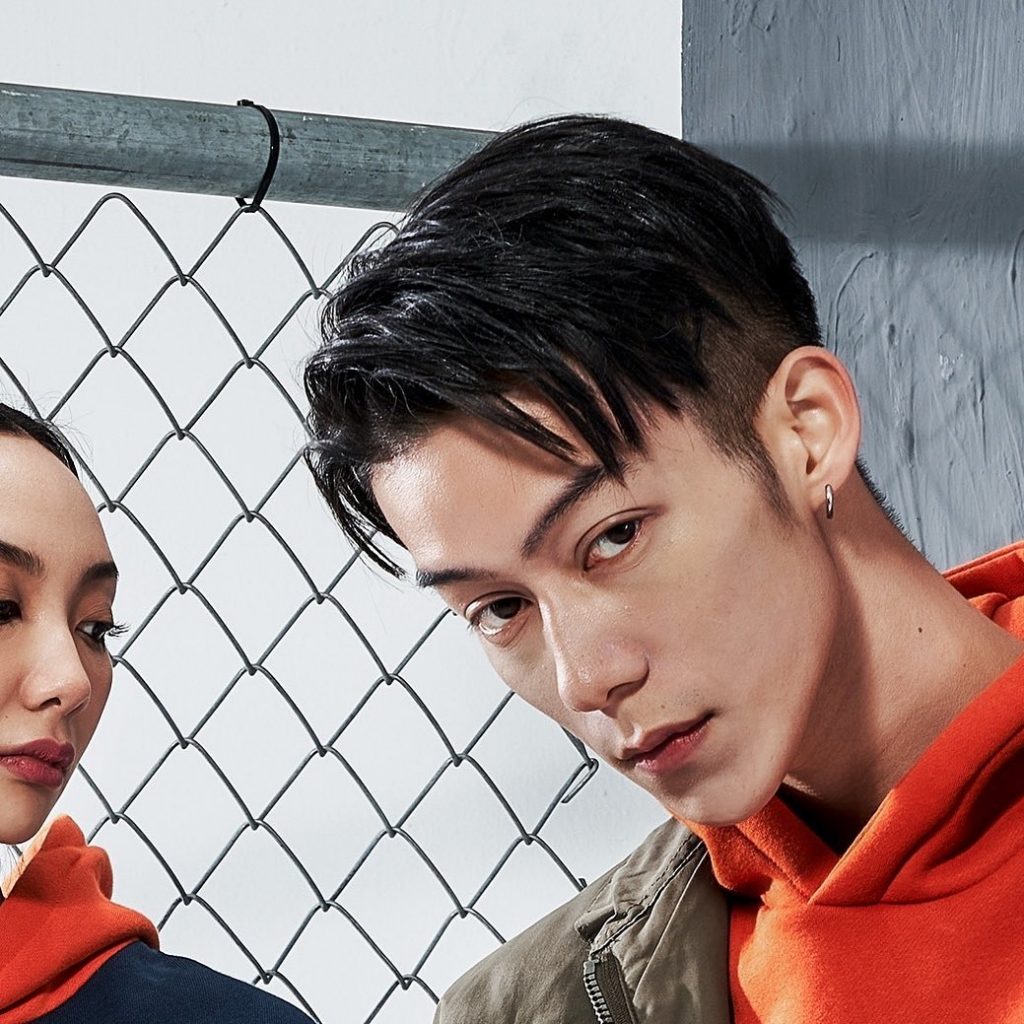 This is a short version of an undercut with hair pulled over to one side. Hair looks great with this messy texture. Or part hair in the middle for some curtains. The cut works for thick and Asian hair, as seen above, as well as fine and regular hair types.
4. Skater Haircuts For Boys + Blue Color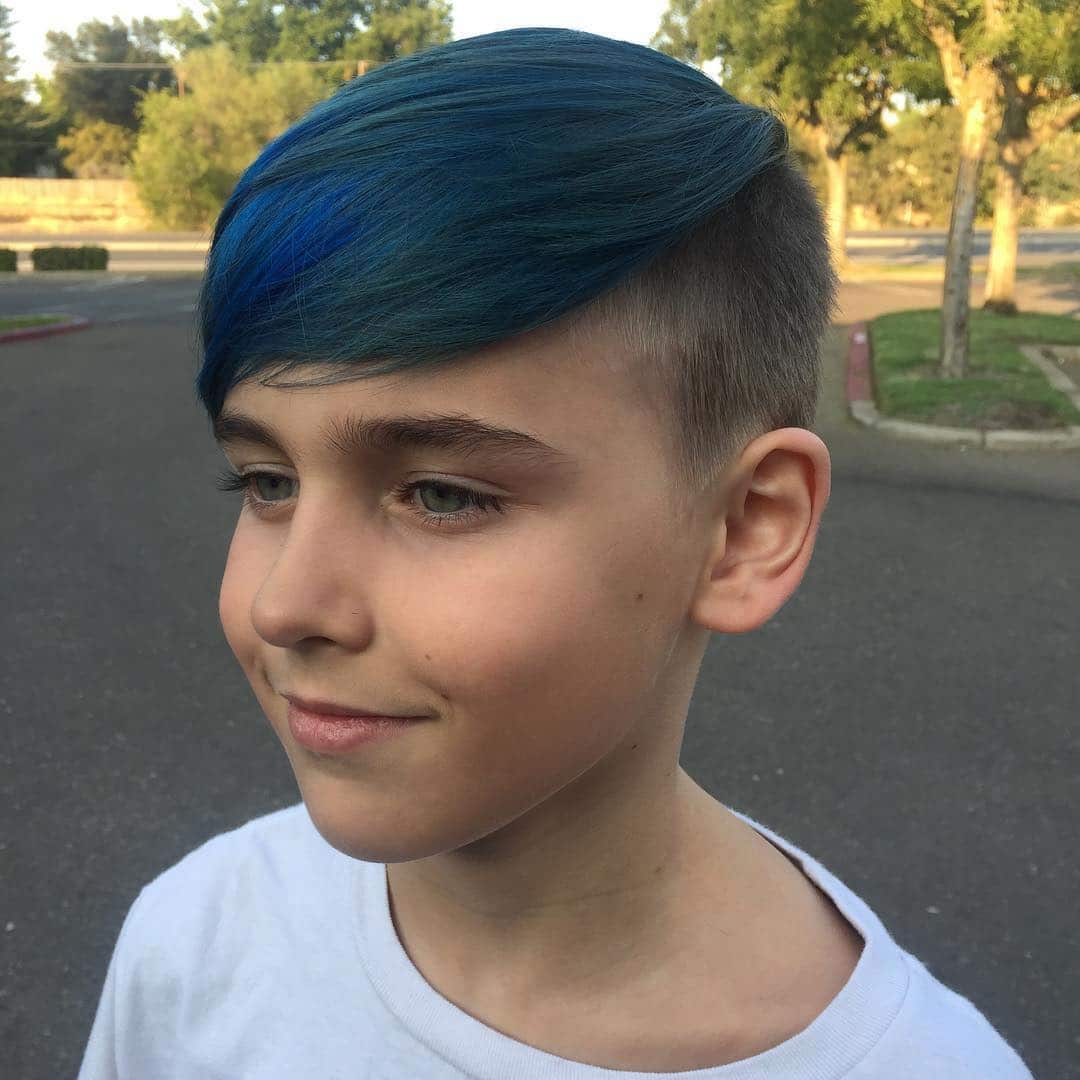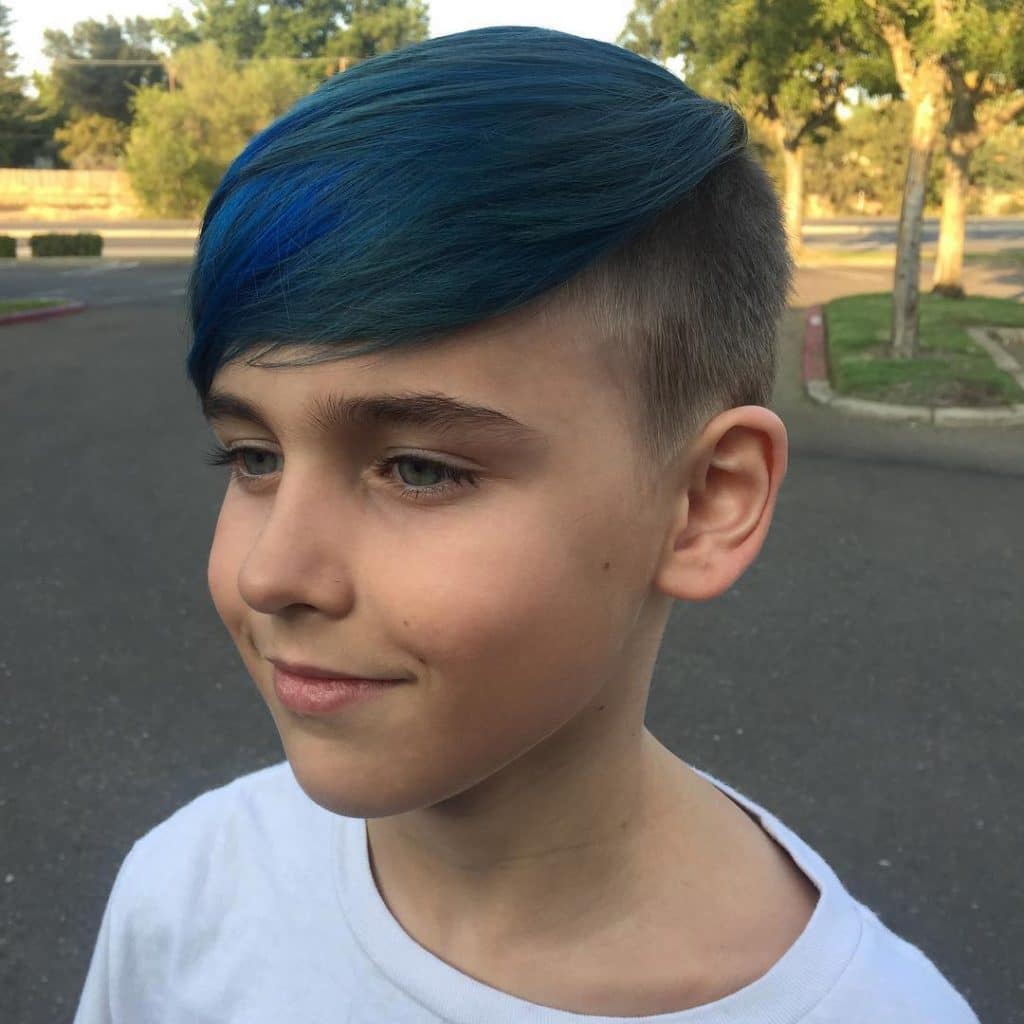 This cool boys haircut works for guys of all ages. It is an undercut with medium-long hair styled over to one side. The combination of blue hair colors evokes takes the look to the next level.
5. Long Skater Hair For Boys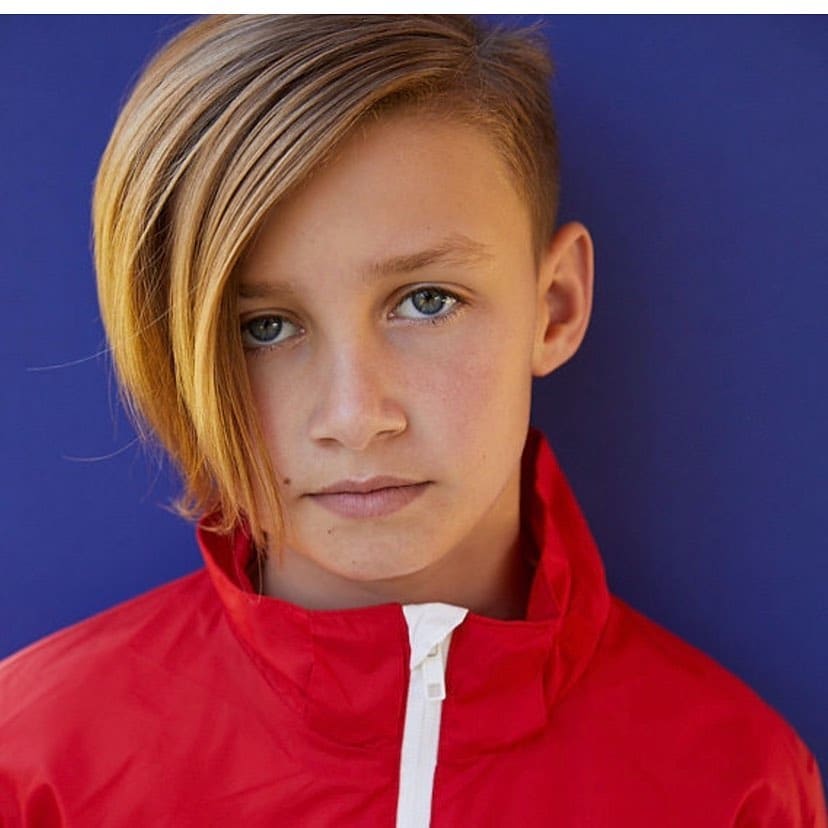 Here's the same skater haircut with longer hair. If it starts to get in the way while skating, pull hair back into a man bun, braid, or ponytail.
6. 80s Skater Haircut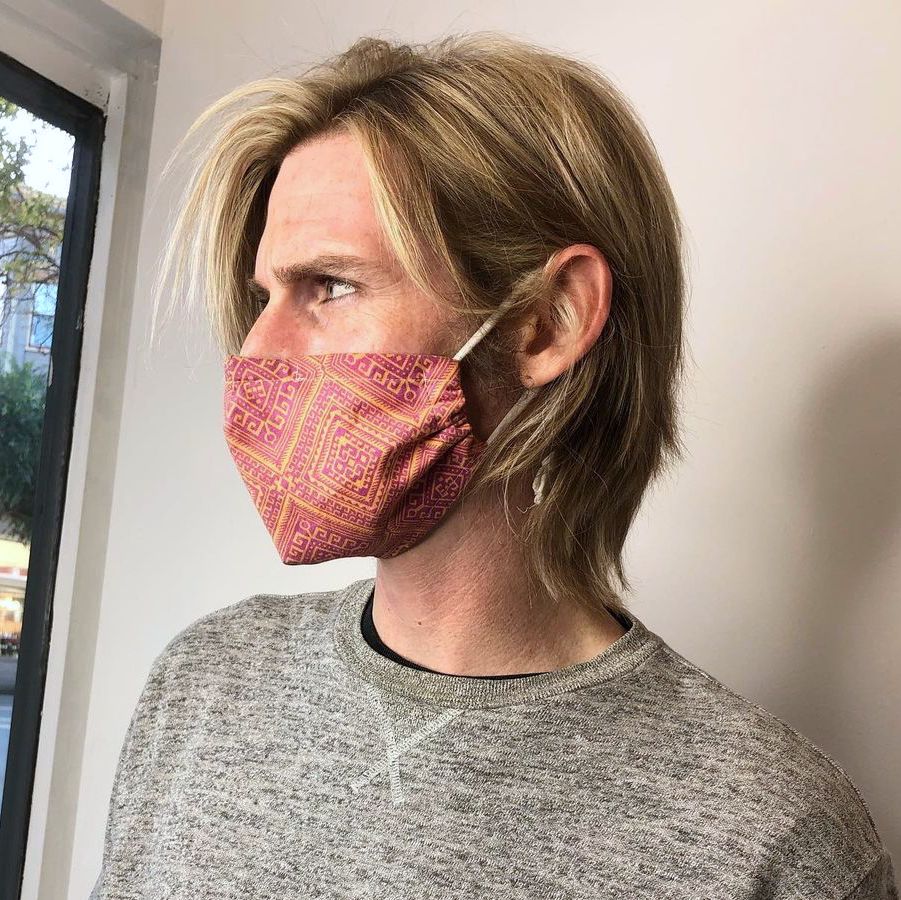 Going back in time to the 1980s, most men's haircuts included some flow at the neckline. It looked great on Sonny Crockett and it will on you too. This version also features some Crocket-approved fringe as well. This look evolved into the curtain look in the 90s.
7. 90s Skater Haircut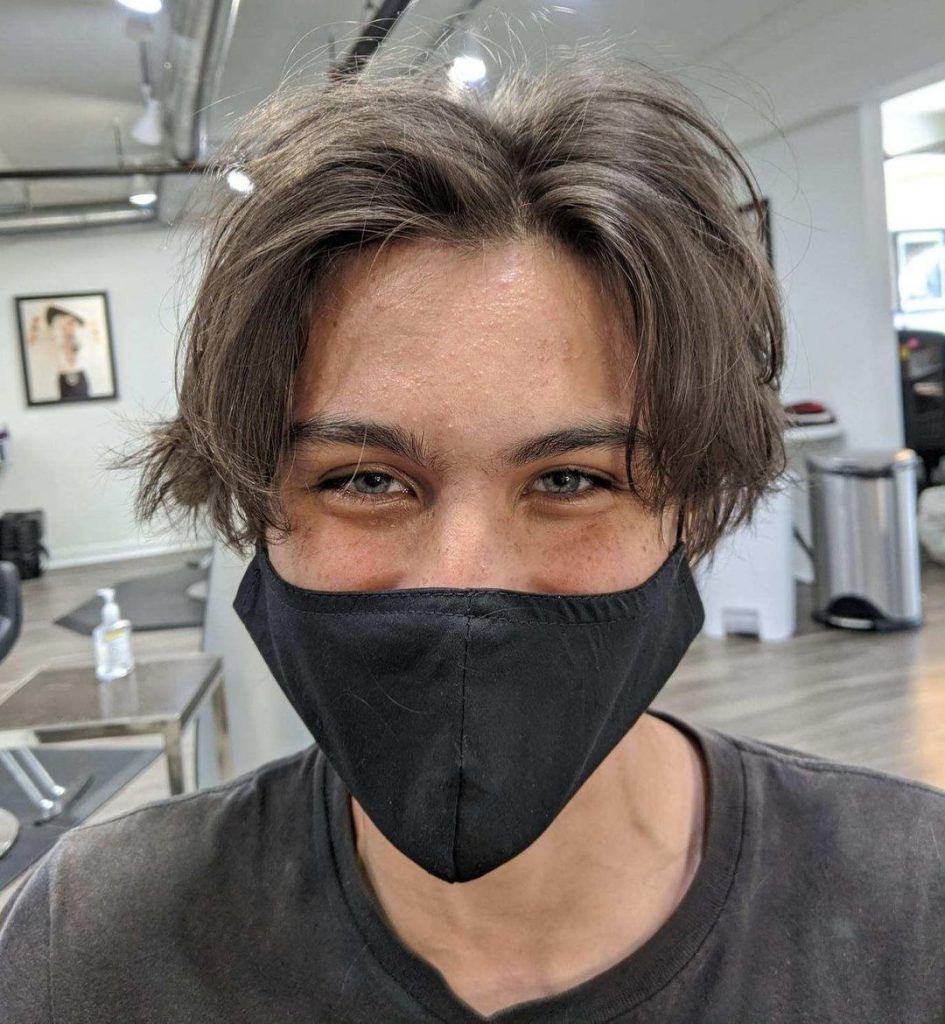 It doesn't get much more 90s than this slightly off-center curtain haircut. It looks even better messy after a skate sesh.
8. Skater Boy Hair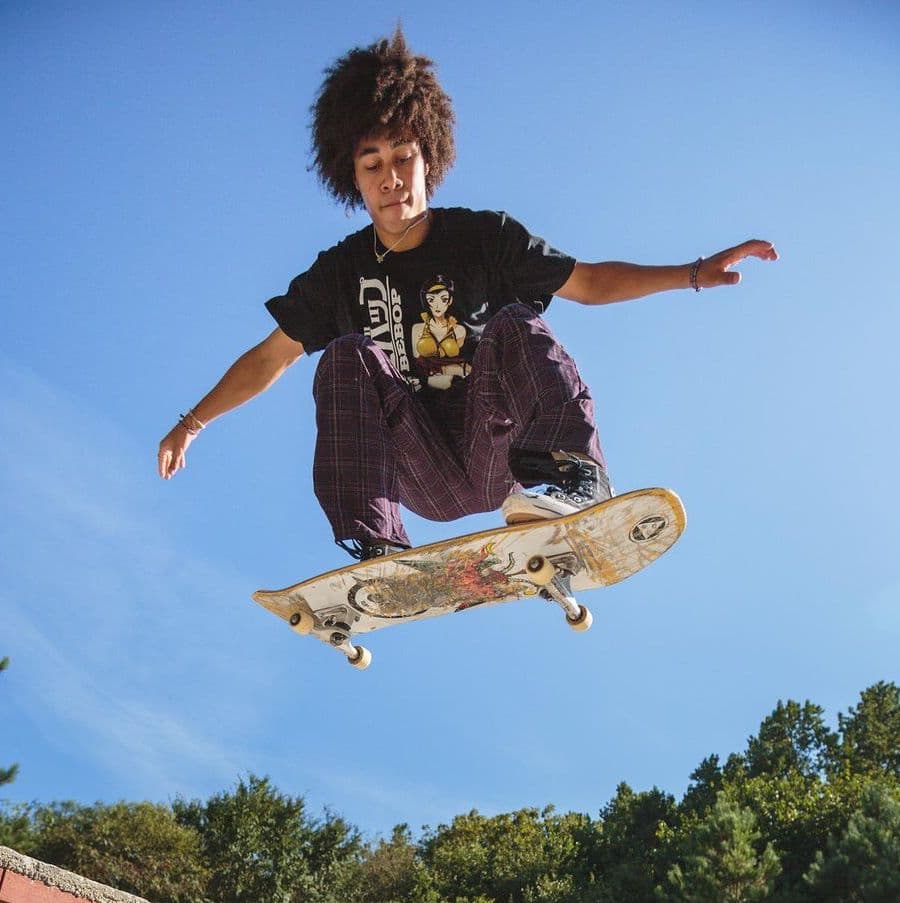 Like we said, there are no official skater haircuts. It's whatever suits you. This skater boy is making the most of Black hair with a round and textured afro.
9. Long Skater Hair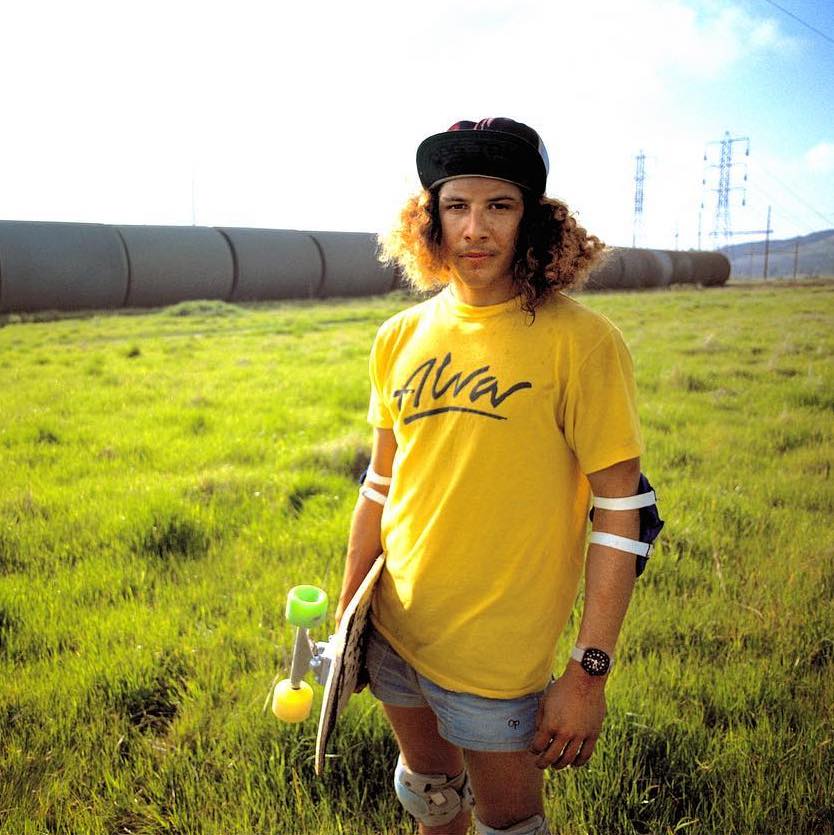 This is Tony Alva in 1979 with his signature big hair (and branded tee). Fellow Z-Boy, Stacy Peralta was also known for his long locks. In addition to long hairstyles, keep hair out of the eyes with a hat, beanie, bandana, or sweatband. Check out Wynn Miller's photos for more cool looks from this era.
10. Dreadlocks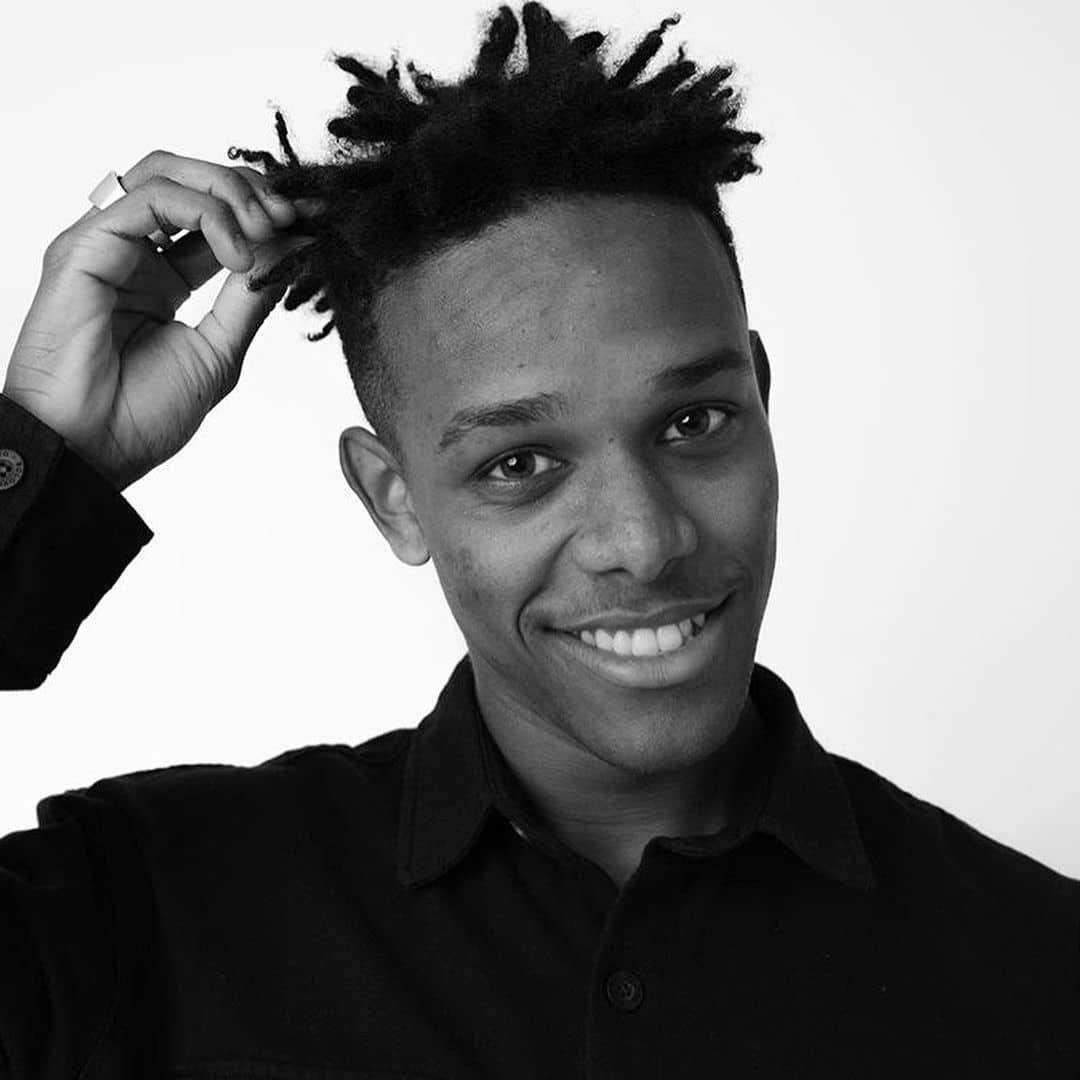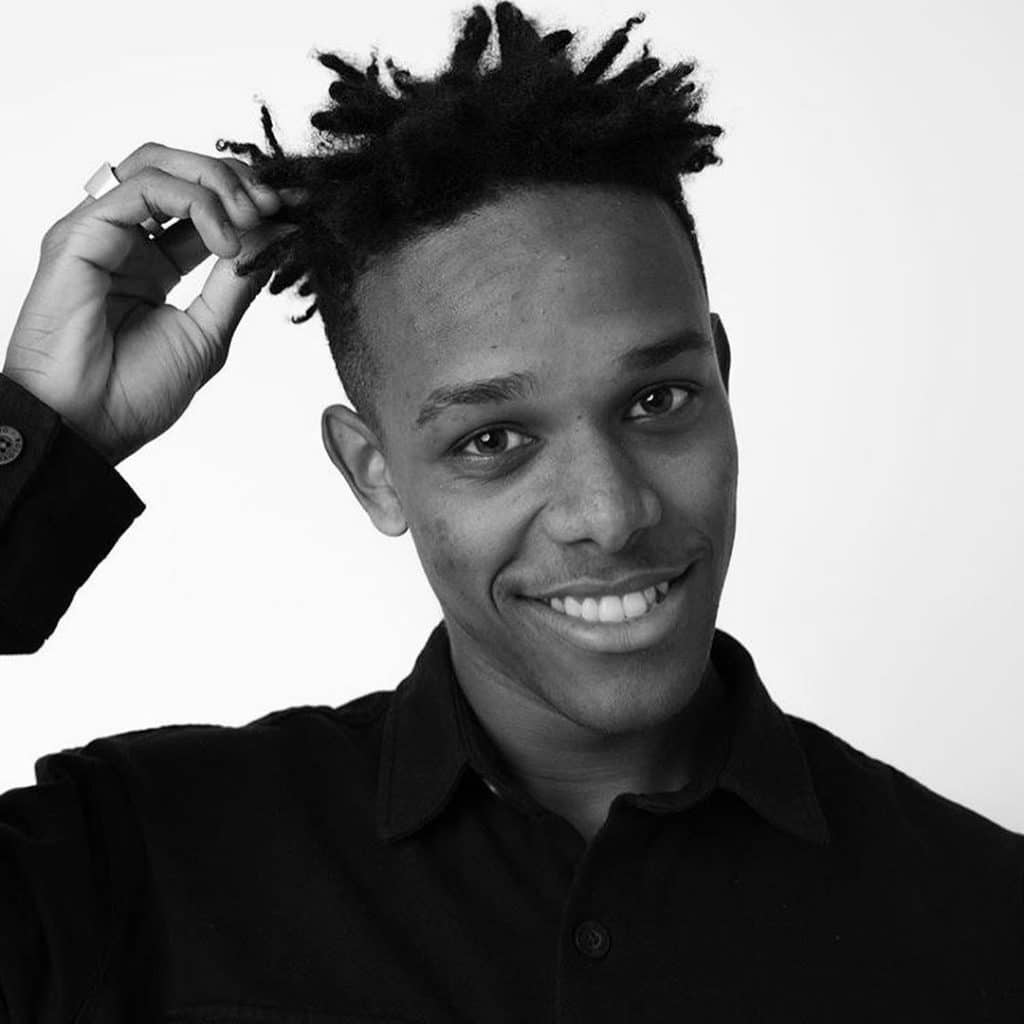 This is Brazilian pro skater Gabriel Fortunato with low maintenance, high style dreadlocks so he can spend more time working on landing tricks than doing hair.
11. Skater Dude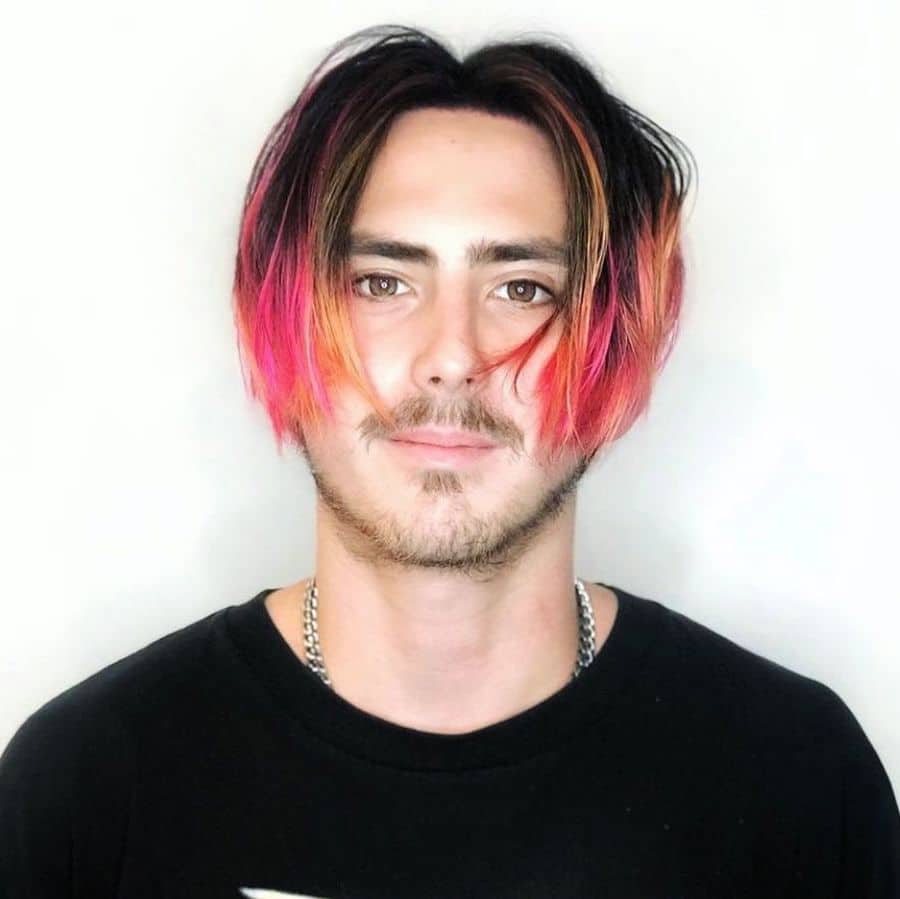 This longer curtains style half dipped in pink and orange is a cool skater style for any decade. This medium length hair is long enough to be tied back.
12. 90s Hairstyles For Men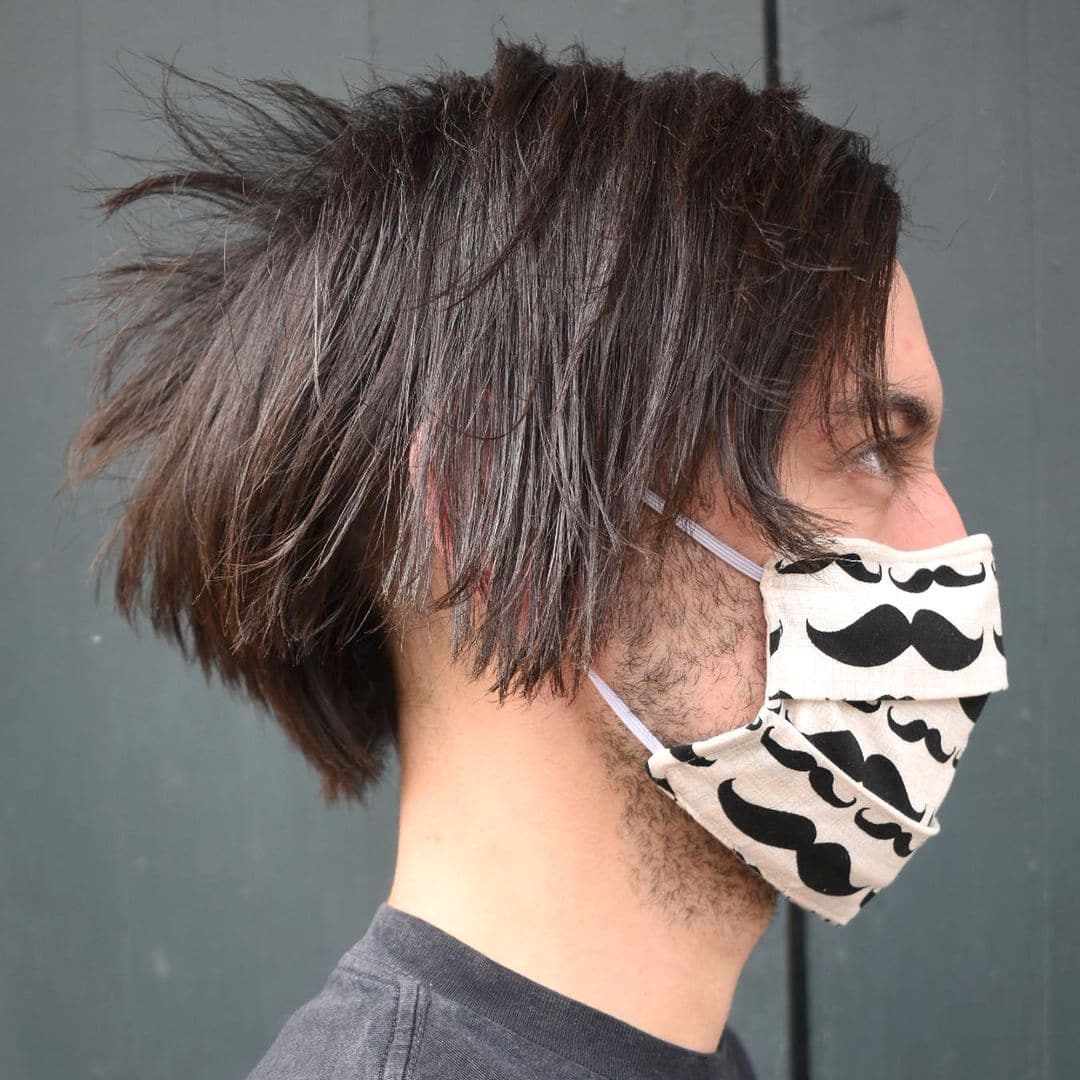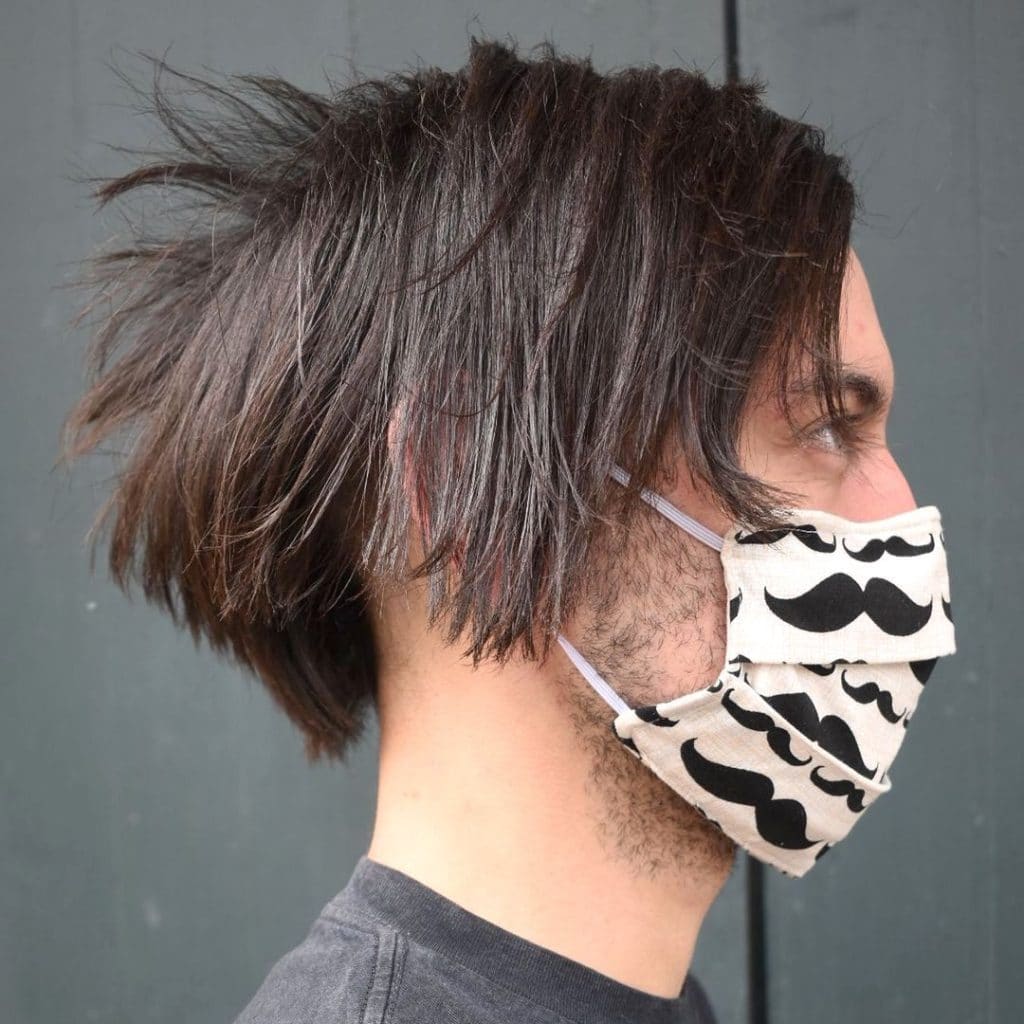 What does the curtain cut look like from the back? This shaggy medium length cut works well for that style of fringe. Hair could also be cut shorter around the sides and back, leaving hair the longest at the bangs. It depends if you're going for a shorter or longer look.
13. Surfer Hair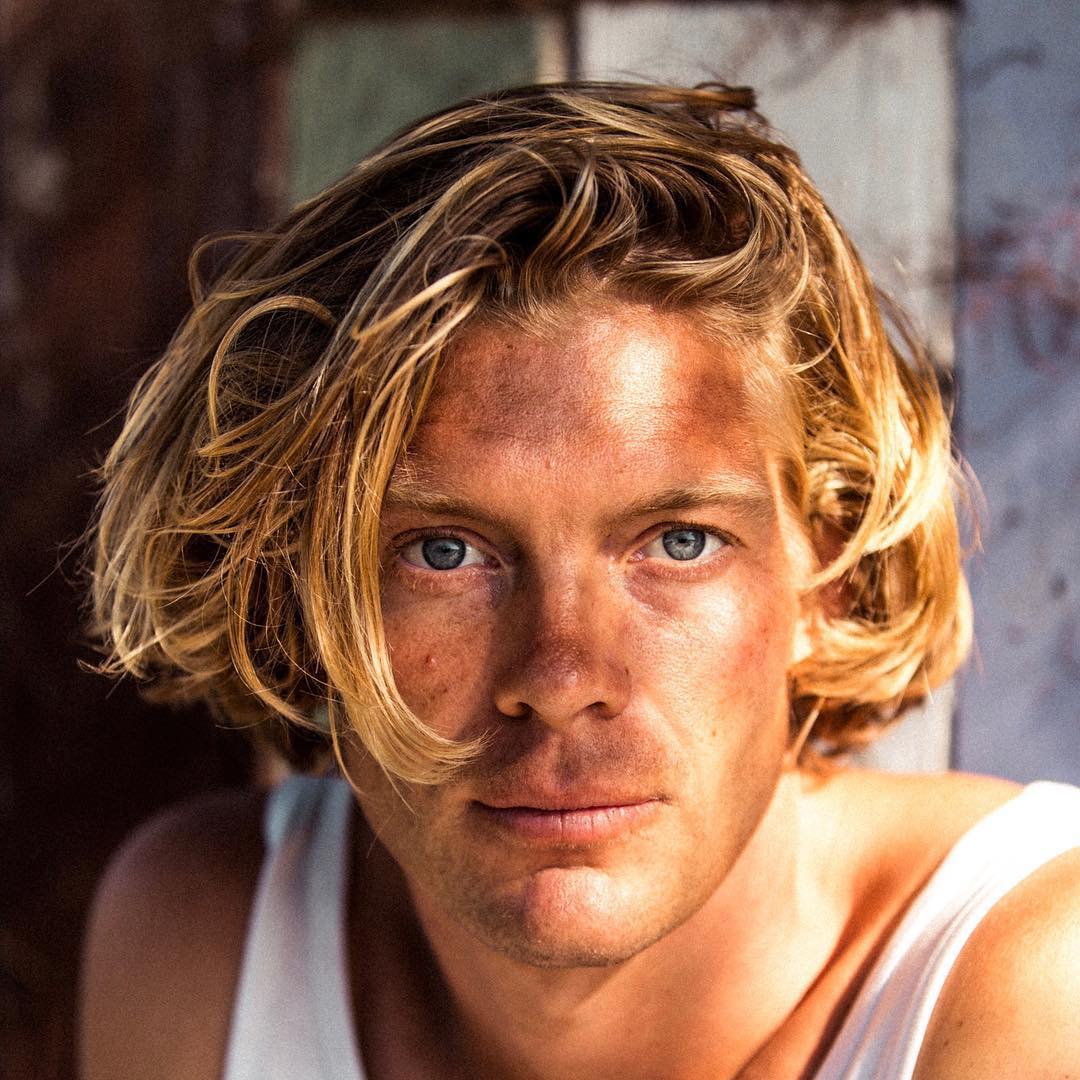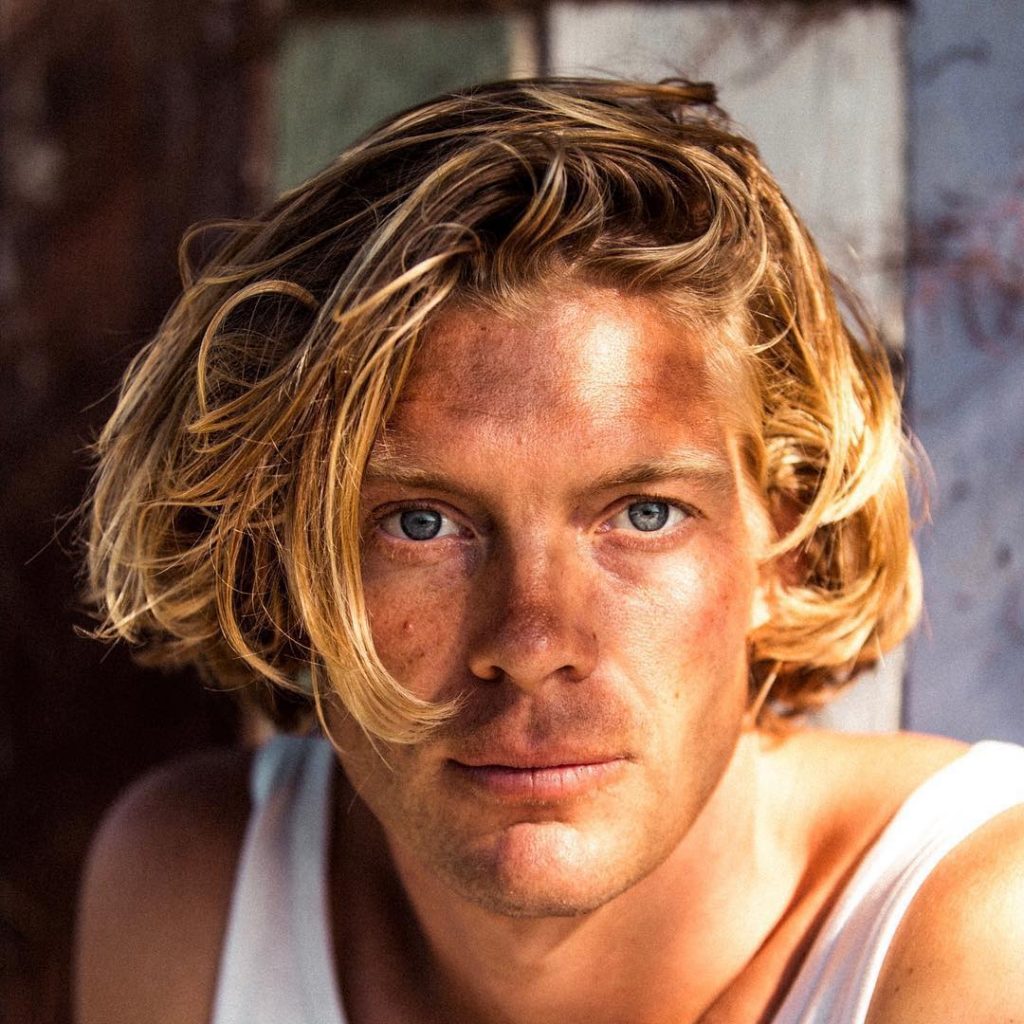 Many skaters surf and vice versa so this medium length cut with messy texture suits both activities. This man bob is even better with some texture and volume from salt water or sweat. If you're going to get sweaty, you might as well look good.
14. Skater Hair Styles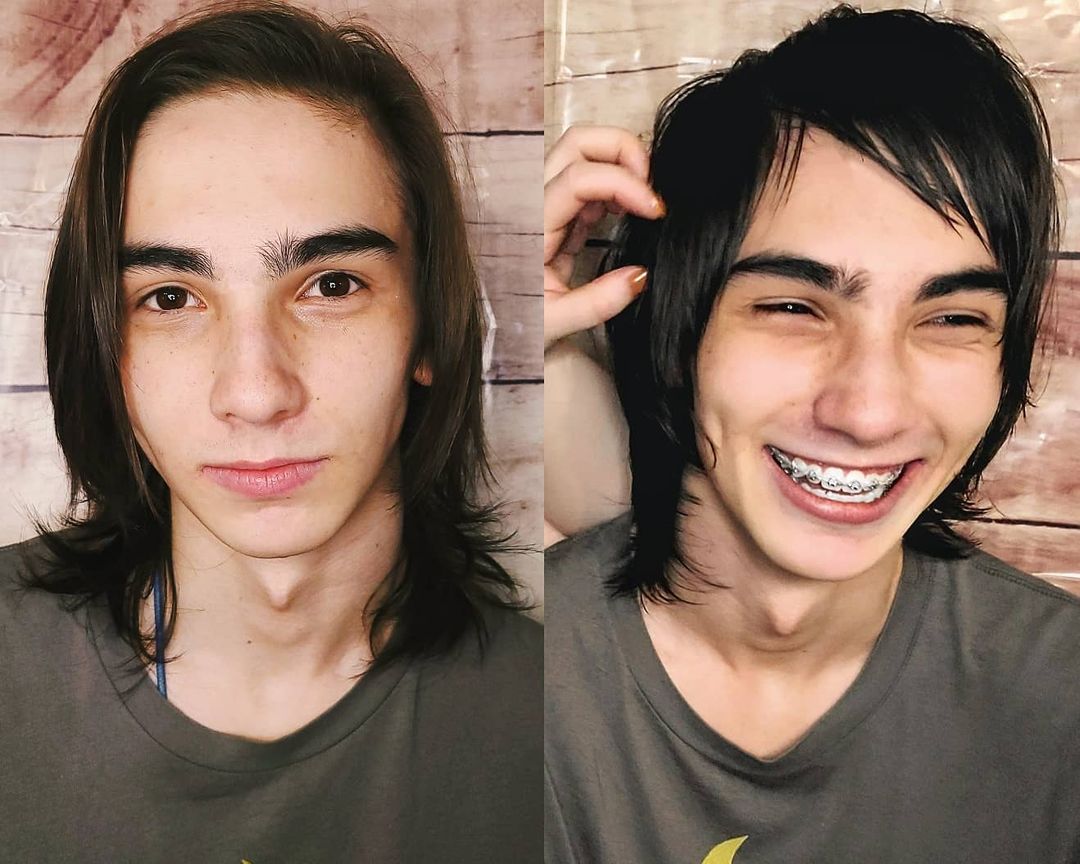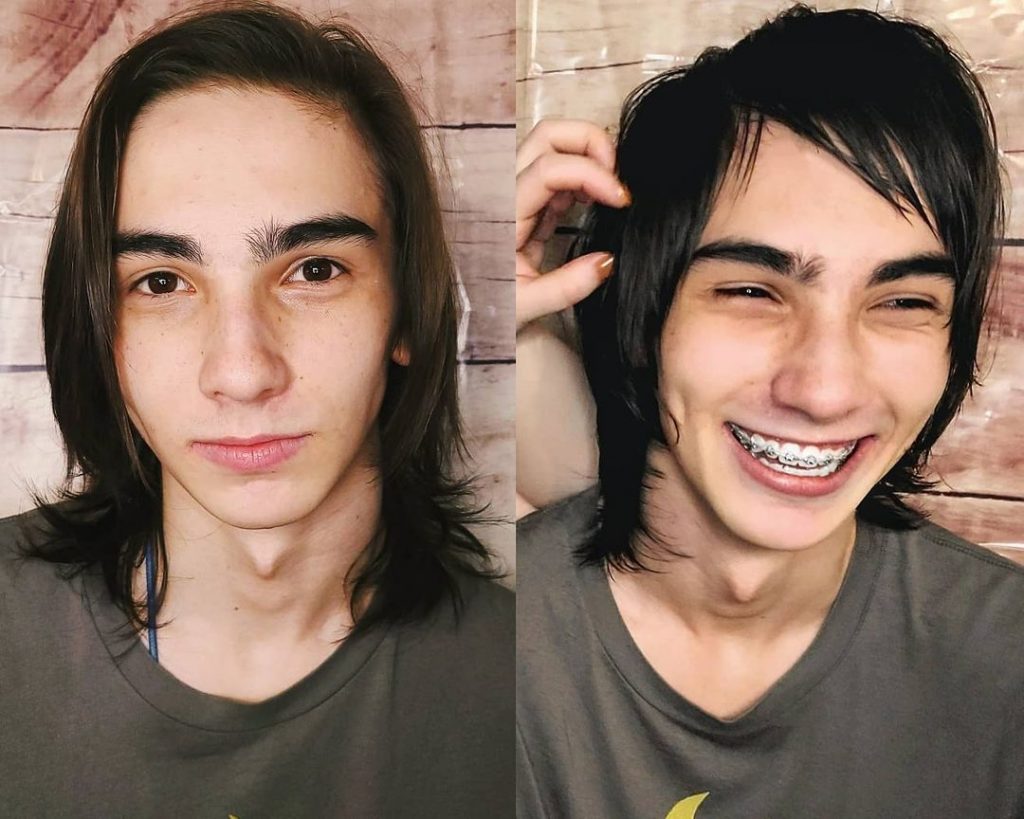 This emo-inspired look takes the side-swept fringe and long hair at the neck in a different direction. The layers keep plenty of length while creating a flattering shape. This haircut does most of the styling for you but add a little pomade if some hair is going in the wrong direction.
15. Mohawk + Mullet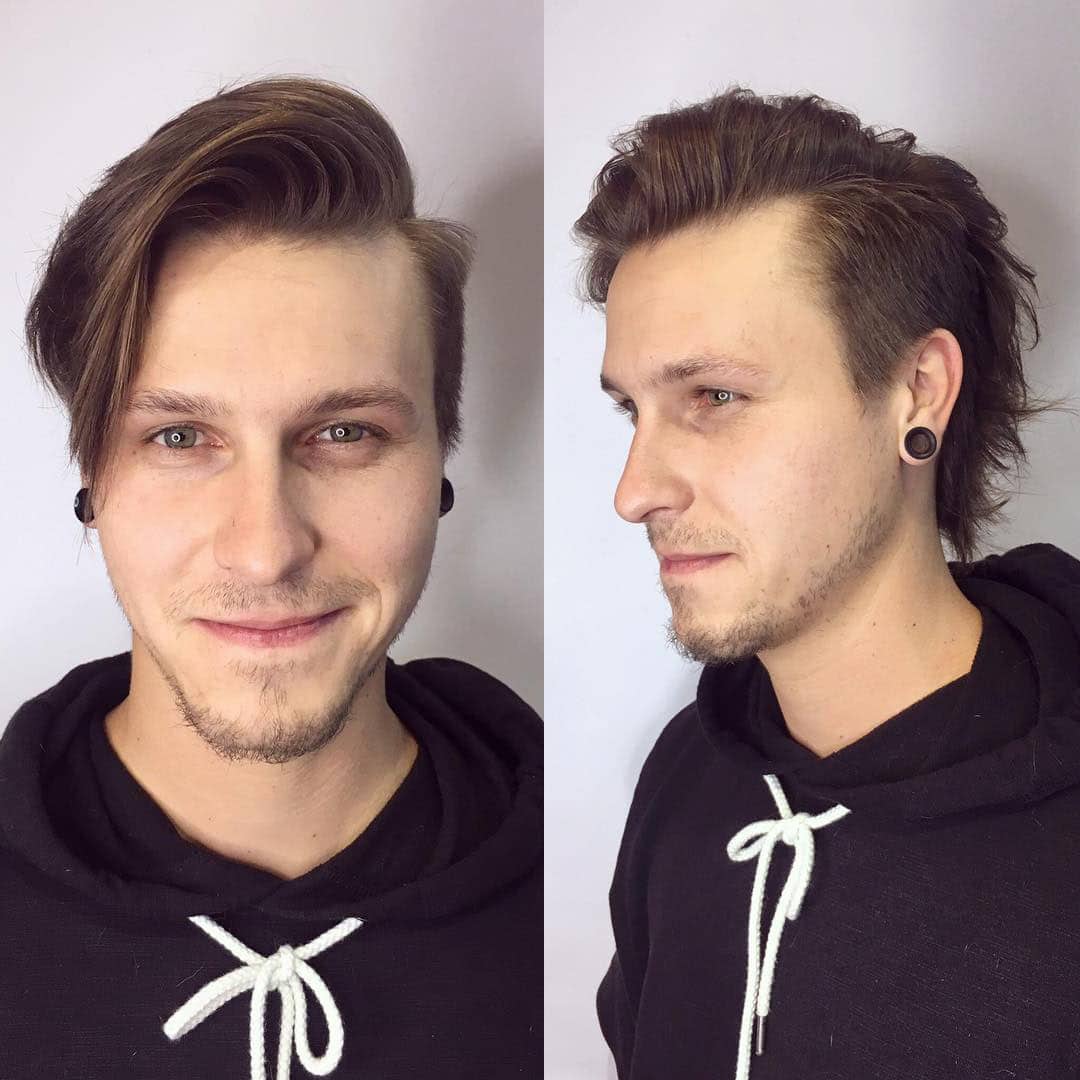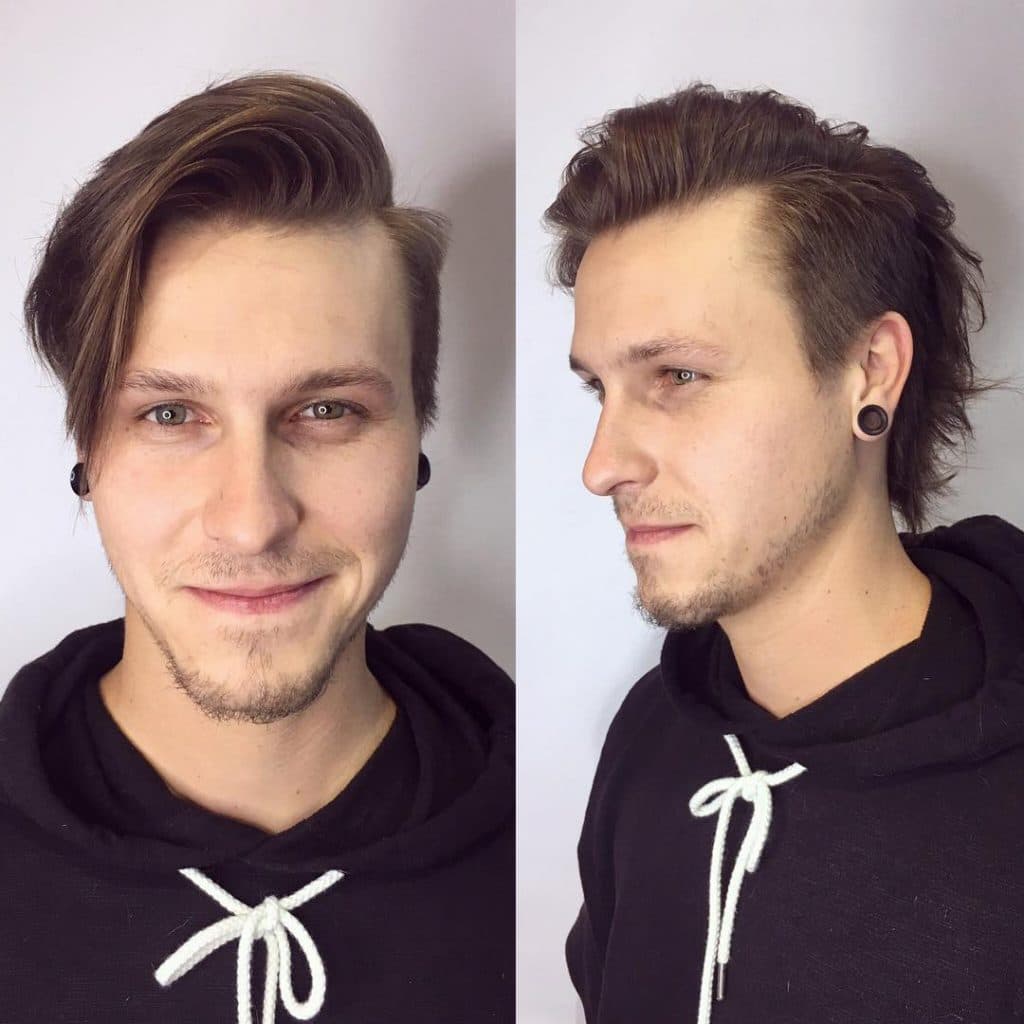 The mullet-mohawk intersection is getting more popular, although it will unlikely become a widespread trend. What makes a mohawk a mullet? It's that length flowing down the neck. With even more length, try a mullet perm. This version features that skater-style sweep of bangs plus a cool V-shaped neckline with some flow.
Well, that is a range of skater hairstyles. Find some more in skate videos, especially some of the seminal works. If you haven't seen the cult classic Search For Animal Chin by Powell Peralta, watch it today. The 1987 film features the original Bones Brigade: Tony Hawk, Steve Caballero, Lance Mountain, Mike McGill, and Tommy Guerrero. Each skater has their look, which would still be cool today.
Or go back further in skating history back to the beginning with some of the originators of the sport. Check out the documentary Dogtown and Z-Boys or the movie version Lords of Dogtown for higher resolution. Of course, there are hundreds of skate videos available online to find new looks and advance your skateboarding.