Taper fade haircuts have been a popular choice for men for years and the trend will not go away any time soon. Here are some great examples of the classic taper fade that we are seeing right now in the best barbershops around the world.
The term taper fade is often used interchangeably with fade haircut. Technically, tapers and fades are two different things.
Tapers and fades both refer to hair at the sides and back of the head. They both go from short to shorter at the neckline. Tapers and fades also both grow back in clean, compared to blocked napes or necklines that are a defined line.
Taper haircuts are generally longer fades, starting with a couple inches of length and gradually going shorter down the the hairline. Fade haircuts go from short down to ultra short or all the way down to the skin. A taper is usually cut with scissors while a fade is all about the clippers.
Hairstyles that go with a fade or taper are as long as the sides or longer on top. That means taper hairstyles tend to be on the longer side of short or medium length. Fade hairstyles can be as short as a buzz all the way up to long.
A taper fade combines the best of both worlds by starting with longer hair that goes down to the skin in a smooth transition. This type of cut will use scissors and clippers.
1. Taper Haircut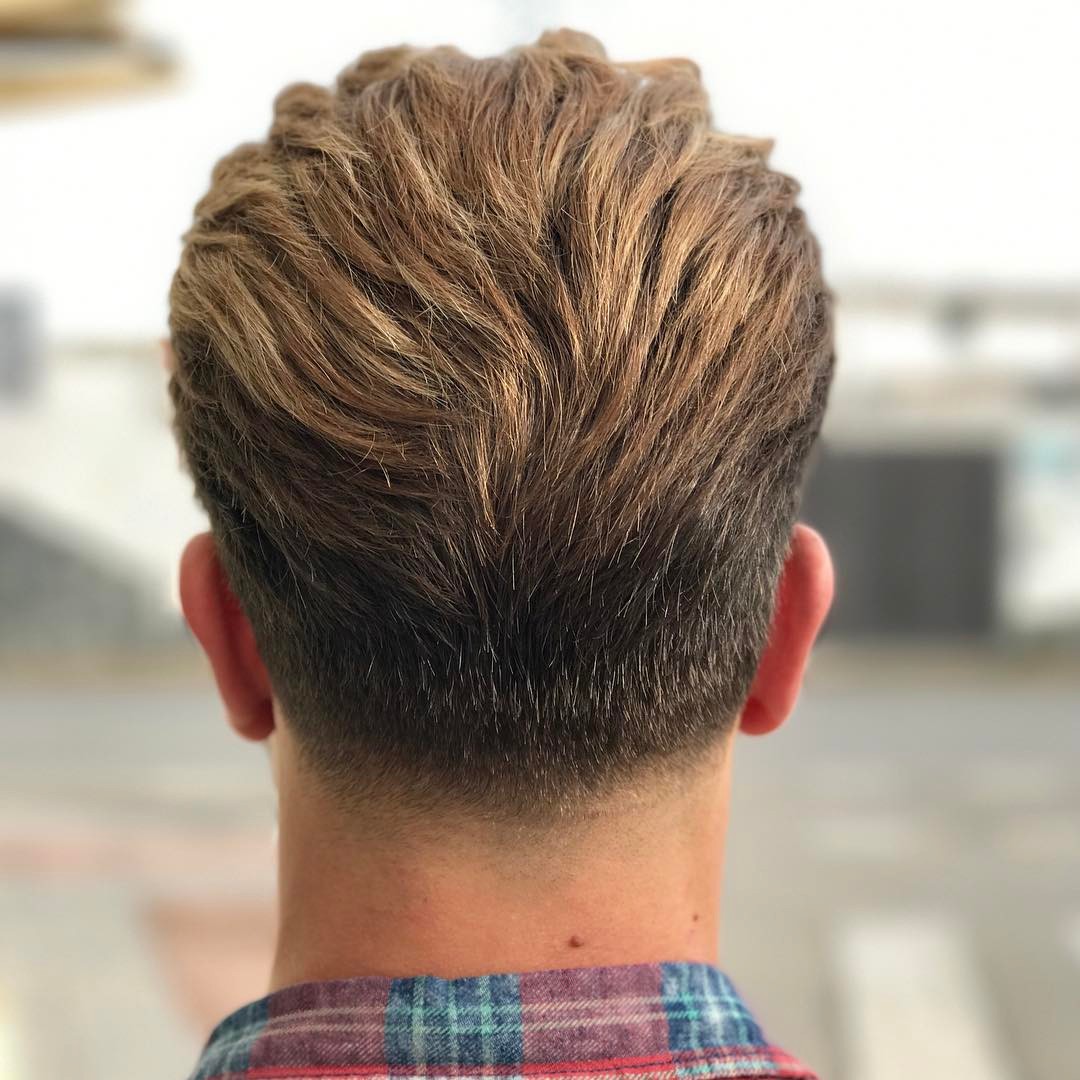 Men's hair trends right now are featuring longer sides so taper hairstyles are getting more popular. Medium length hair on top blends into shorter hair around the sides and back.
2. Fade Haircut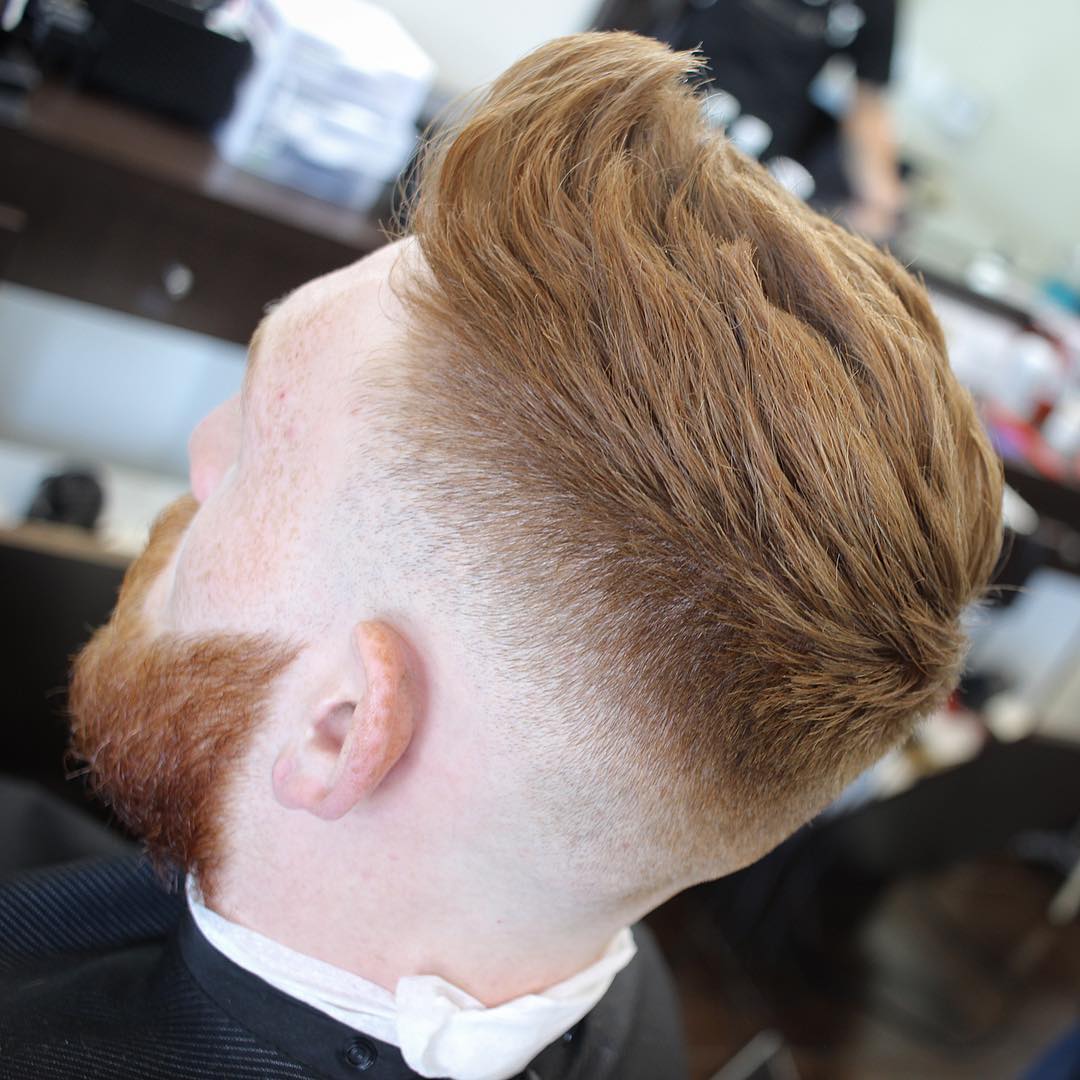 Here's a great example of a high fade haircut that cuts hair to the skin. The mark of a good fade is that blur on the way down. On top, hair is cut into a textured crop.
3. Taper Fade Haircut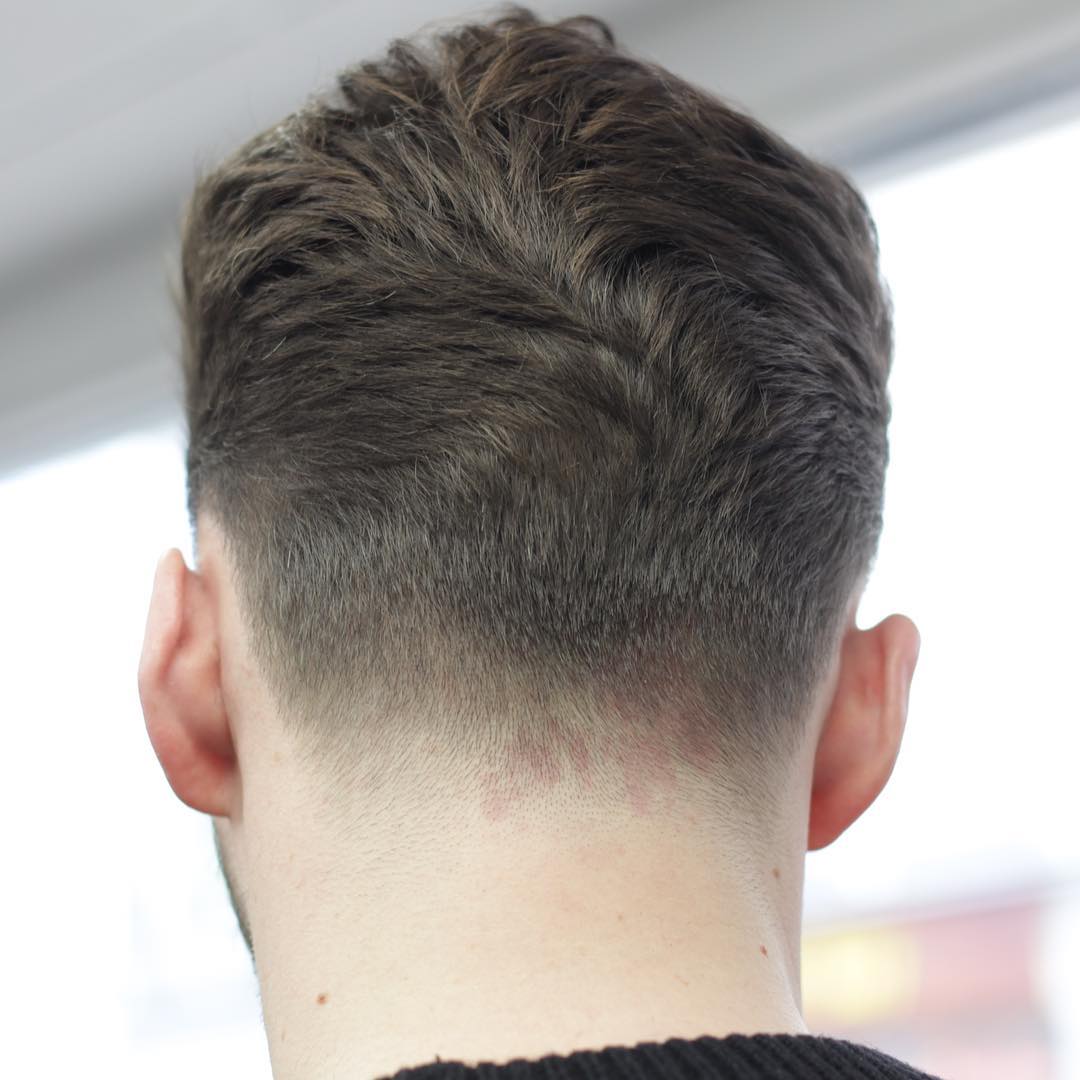 This fresh look starts with a taper and ends in a fade for ultra clean cut sides all around. This short taper works with this matte slick back as well short, longer or messier looks.
4. Faded Neckline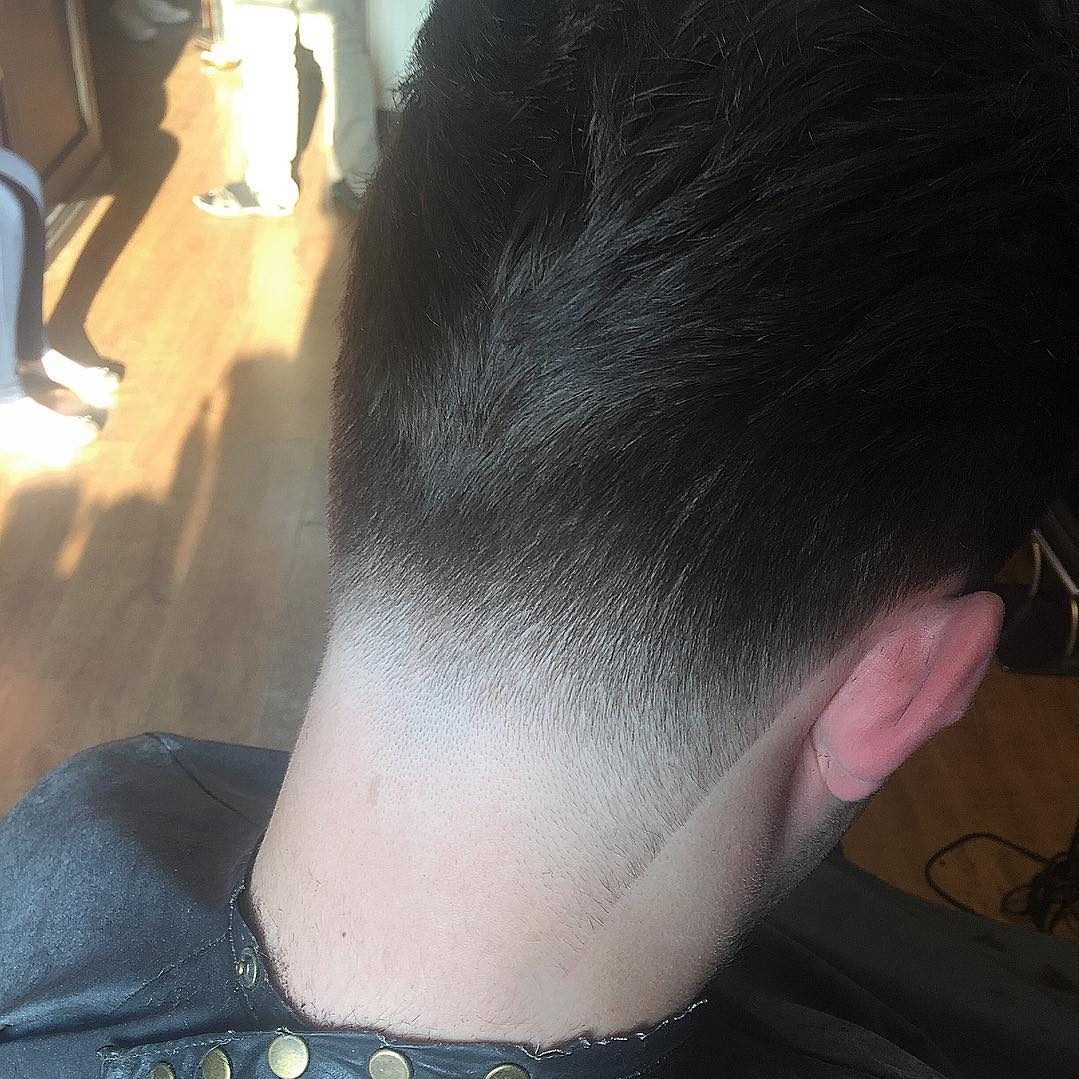 The taper fade is really the best of both worlds because the sides and back of hair have some length while the neckline is ultra clean.
5. Taper for Thick Hair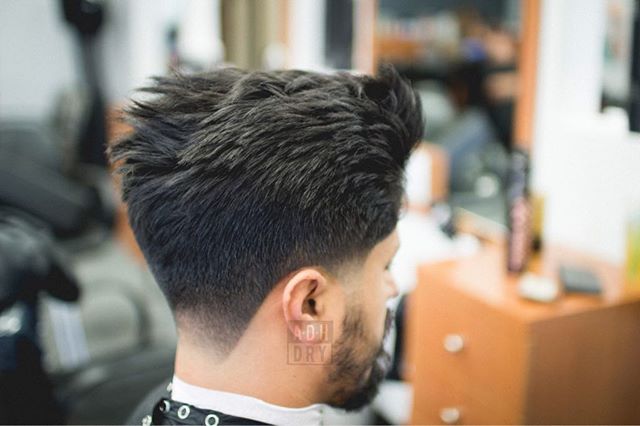 Tapered sides work well for guys with thick hair, creating a smooth transition from longer, messy hair on top to a a faded neckline.
6. Neck Taper
For medium hairstyles for men, the clean finish of a neck taper contrasts longer, looser hair. The neck fade also grows out clean, meaning you can go longer between barber visits. That's great for guys with tight budgets or busy schedules.
7. Taper Hairstyle for Curly Hair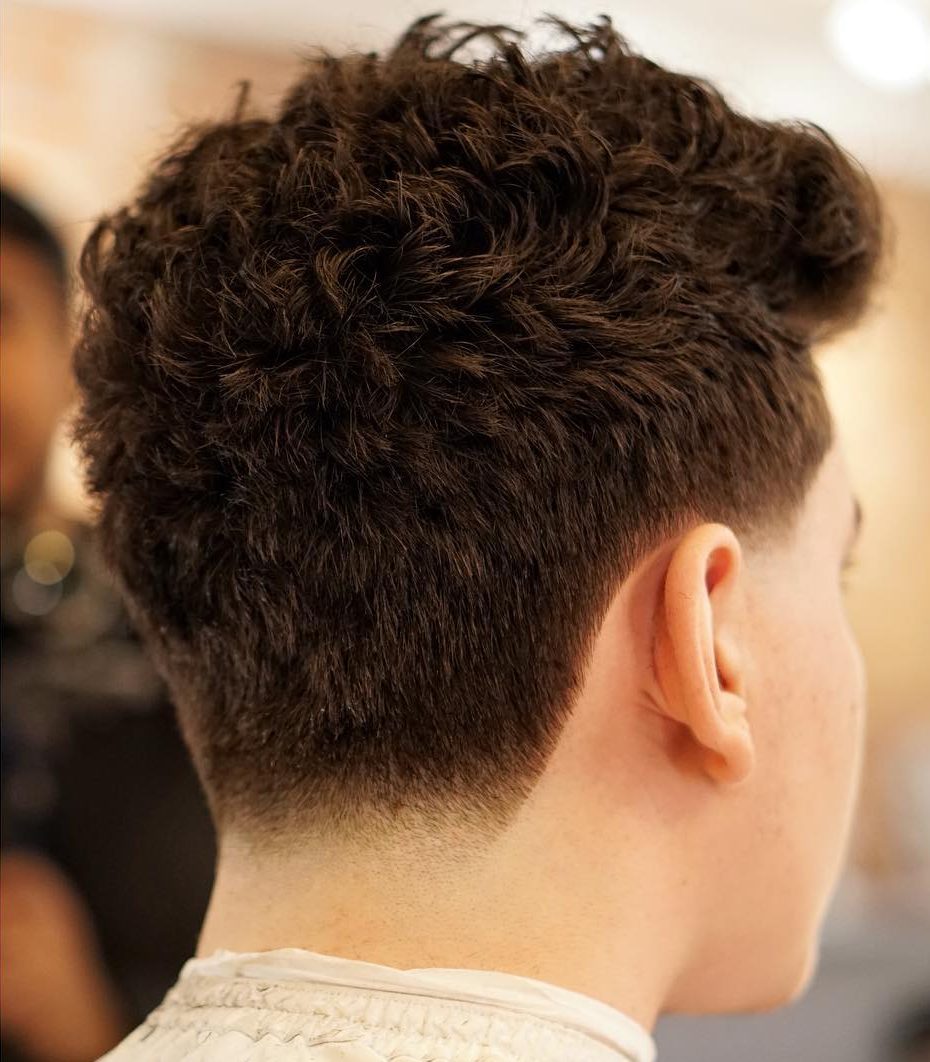 Curly hair also benefits from the graduation of a taper fade. Hair is long enough to curl towards the top while tapering down for a clean cut finish.
8. Soft Taper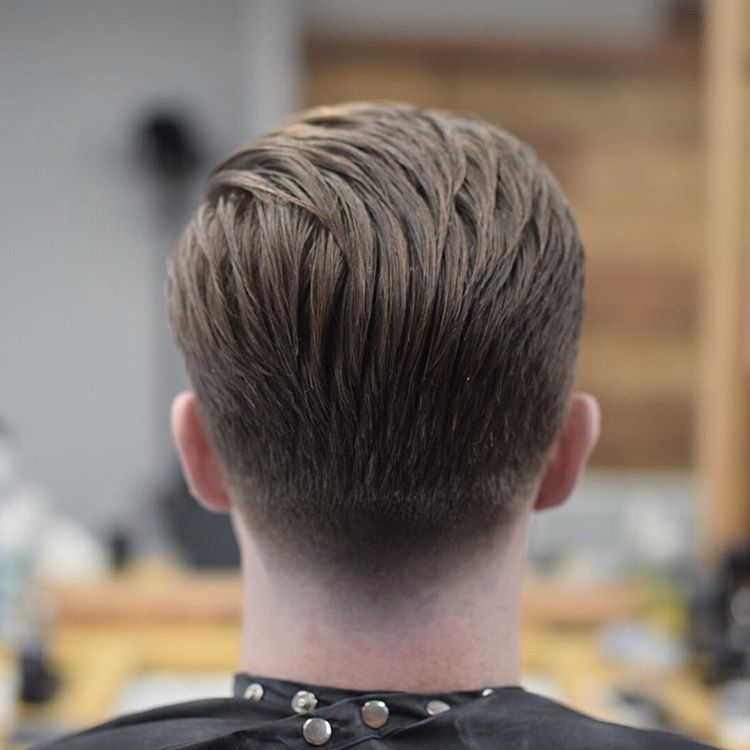 This long slick back blends into short hair that transitions into a blurry fade.