What is a taper haircut? The taper haircut has clean lines that are scissor cut instead of cut with clippers.
Some people call fades tapers but that is not correct. A fade goes from really short to even shorter and often the skin.
A taper follows the shape of the head for short to medium length hair. Some taper haircuts are taper fades, combining the profile of a taper with a fade at the neckline.
Tapered hairstyles are classic looks that can be updated by the style on top. Check out these pictures for 12 ways to wear a taper haircut.
1. Taper Fade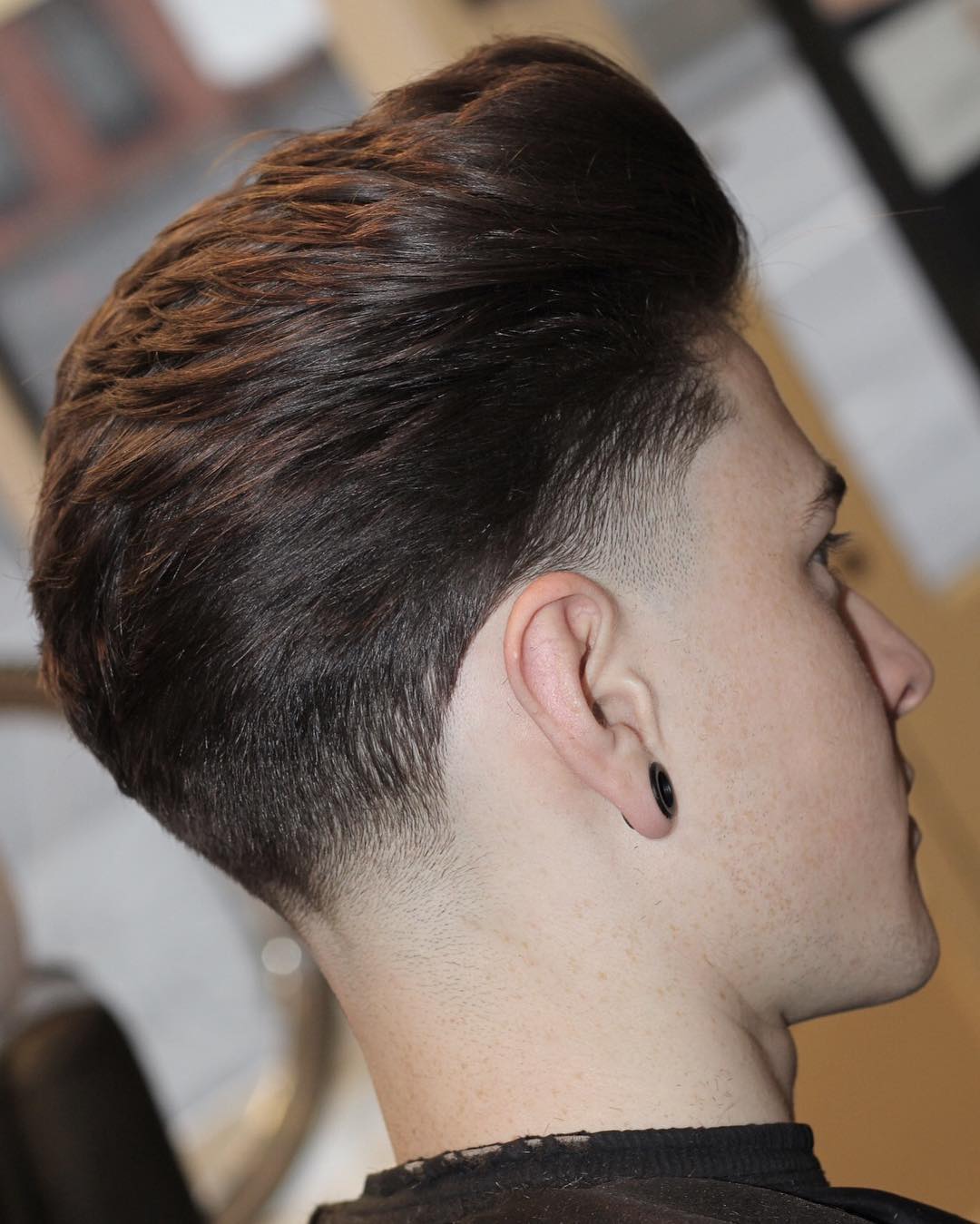 Some taper haircuts end with a hint of a fade at the neckline and sometimes sideburns too.
2. Texture on Top + Taper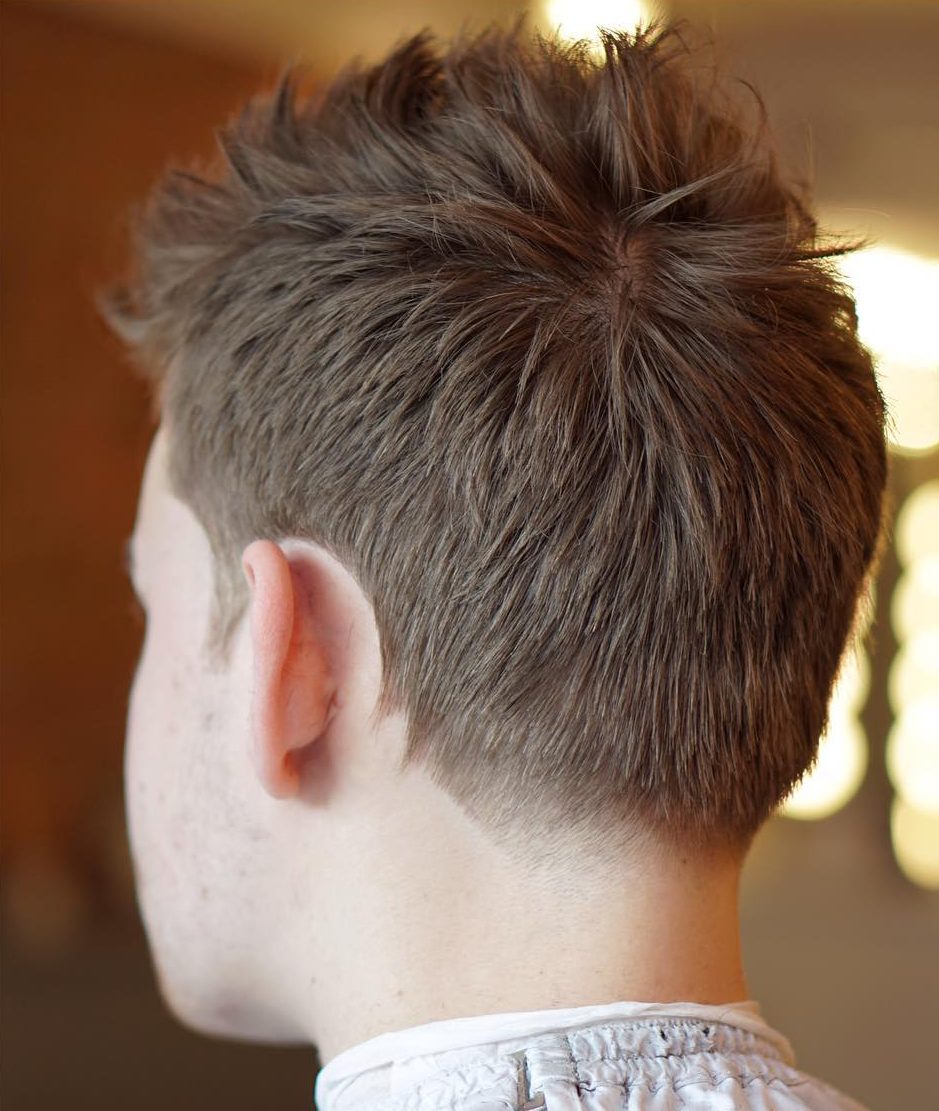 Tapers work with classic and modern men's hairstyles. This cool look features on trend texture at the top.
3. Slick Back + Sideburn Fade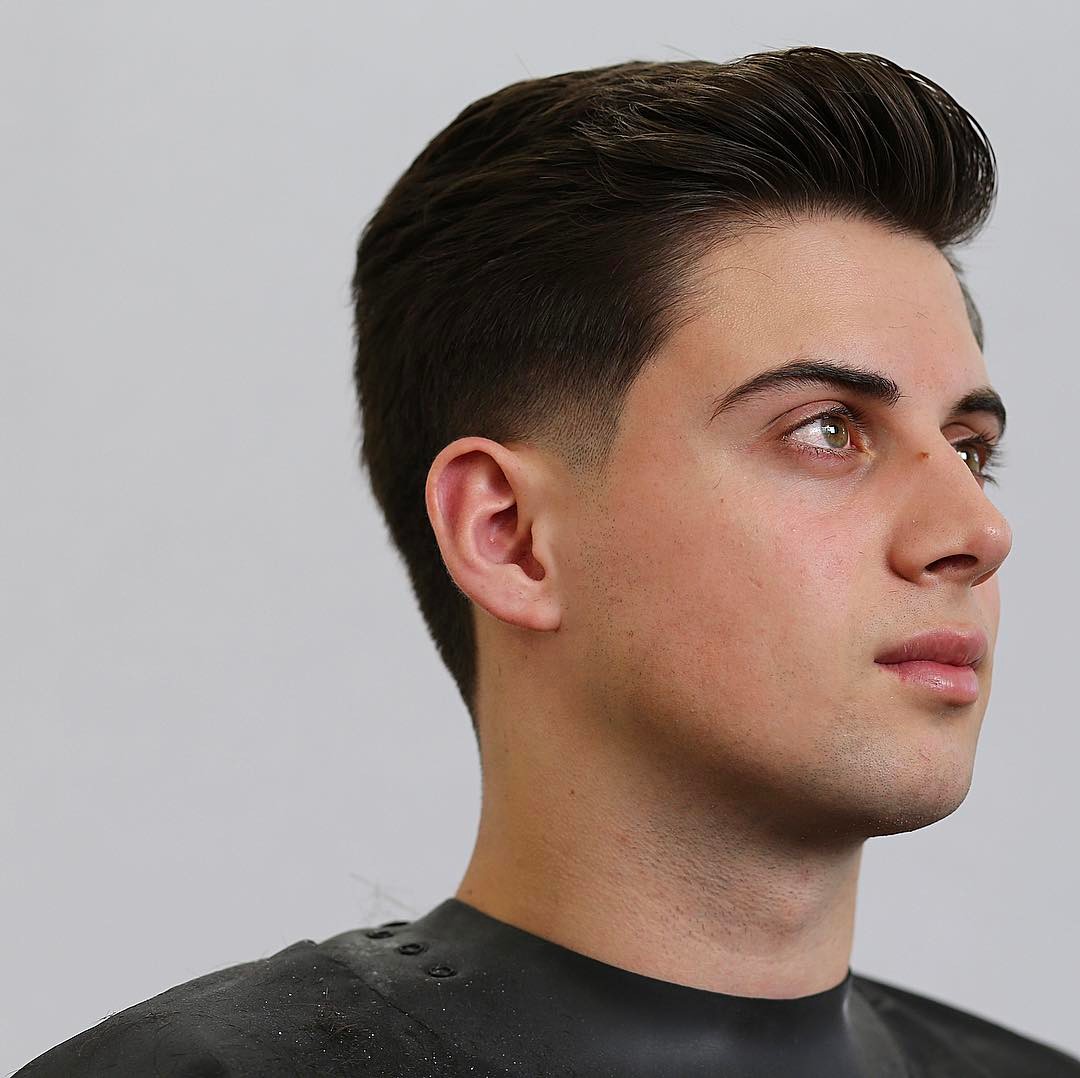 It's all about the details. A quick fade at the sideburns adds a cool finishing touch to the classic slick back.
4. Medium Length Taper Haircut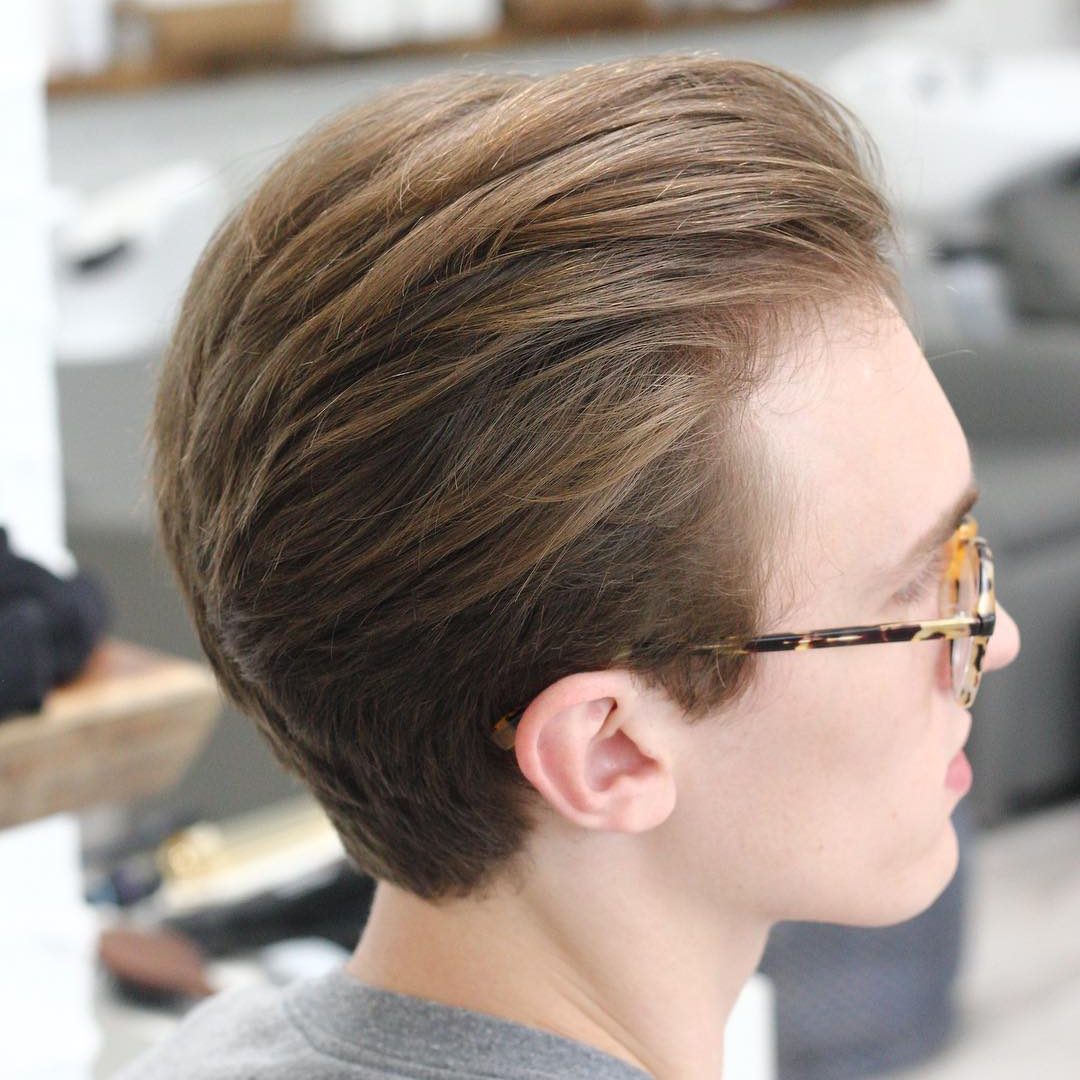 The back of a tapered hairstyle is always short but the top can be short or longer. This medium length slicked back style blends seamlessly into the taper at the back.
5. Side Part Pomp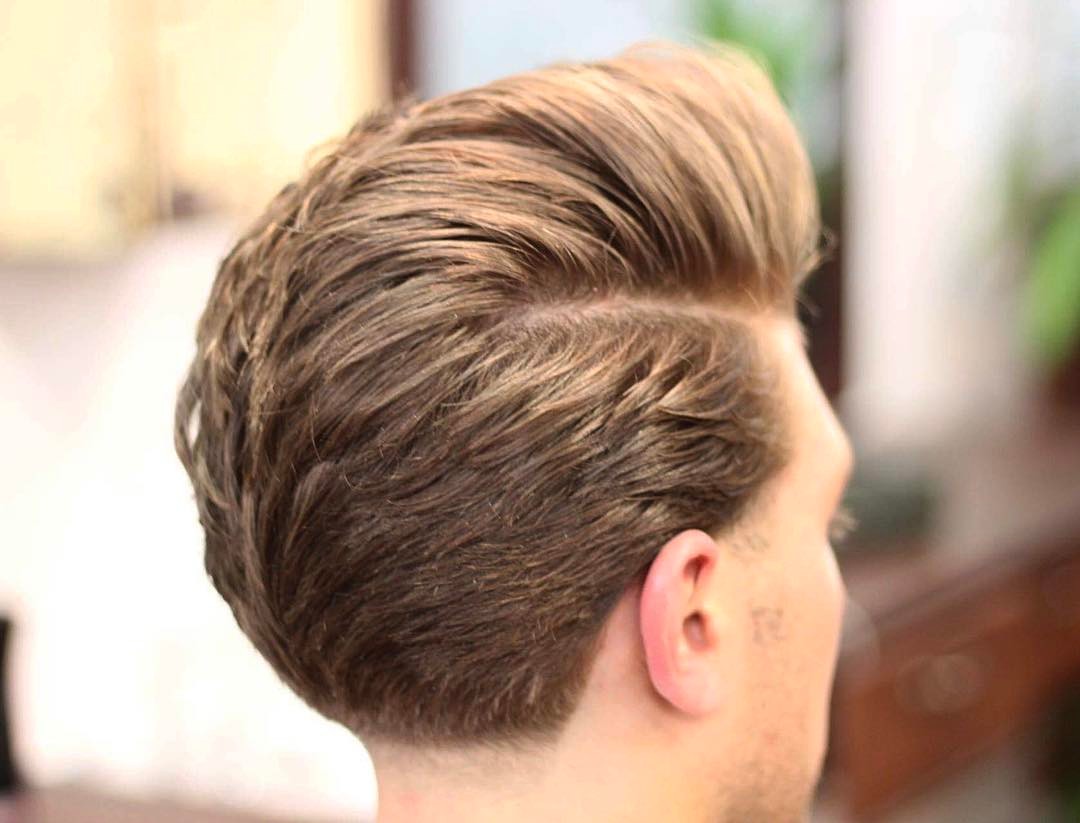 The pomp is a classic men's cut that is being worn with endless variations today. This version features the typical tapering at the back but stays fresh with a matte finish and defined side part.
6. Modern Men's Hairstyles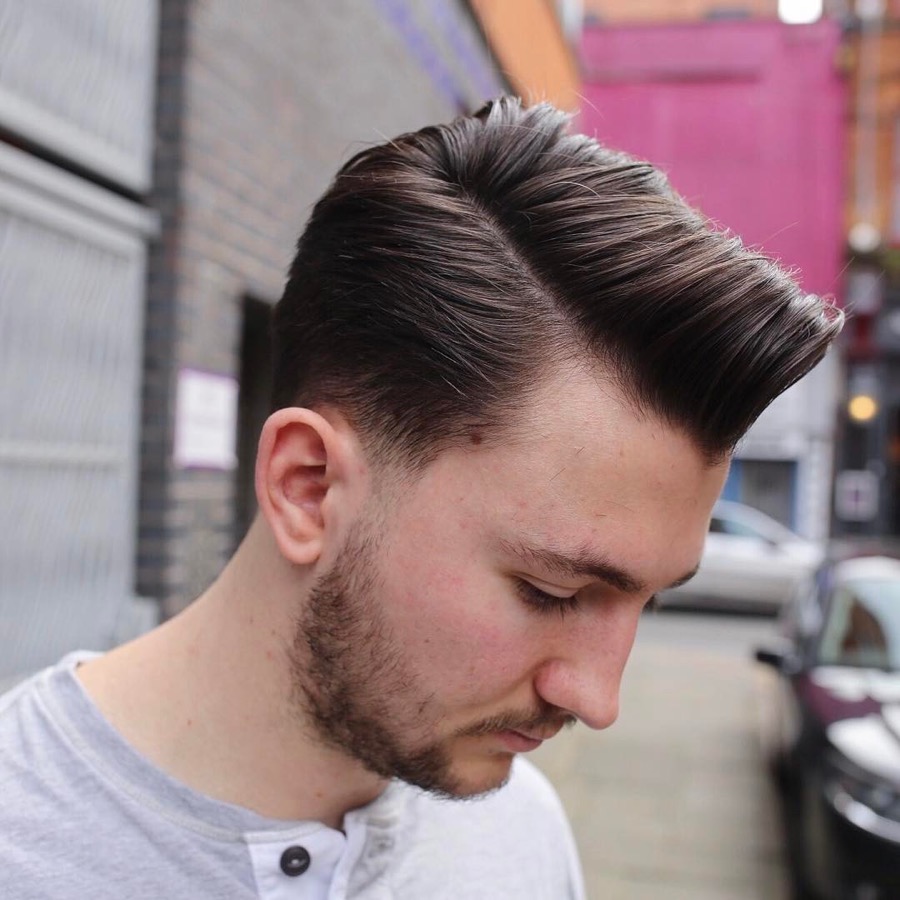 Some of the current men's hair trends are updated versions of classic styles. This is traditional side part and taper with plenty of volume to create a fresh new look.
7. Long on Top, Short Sides and Back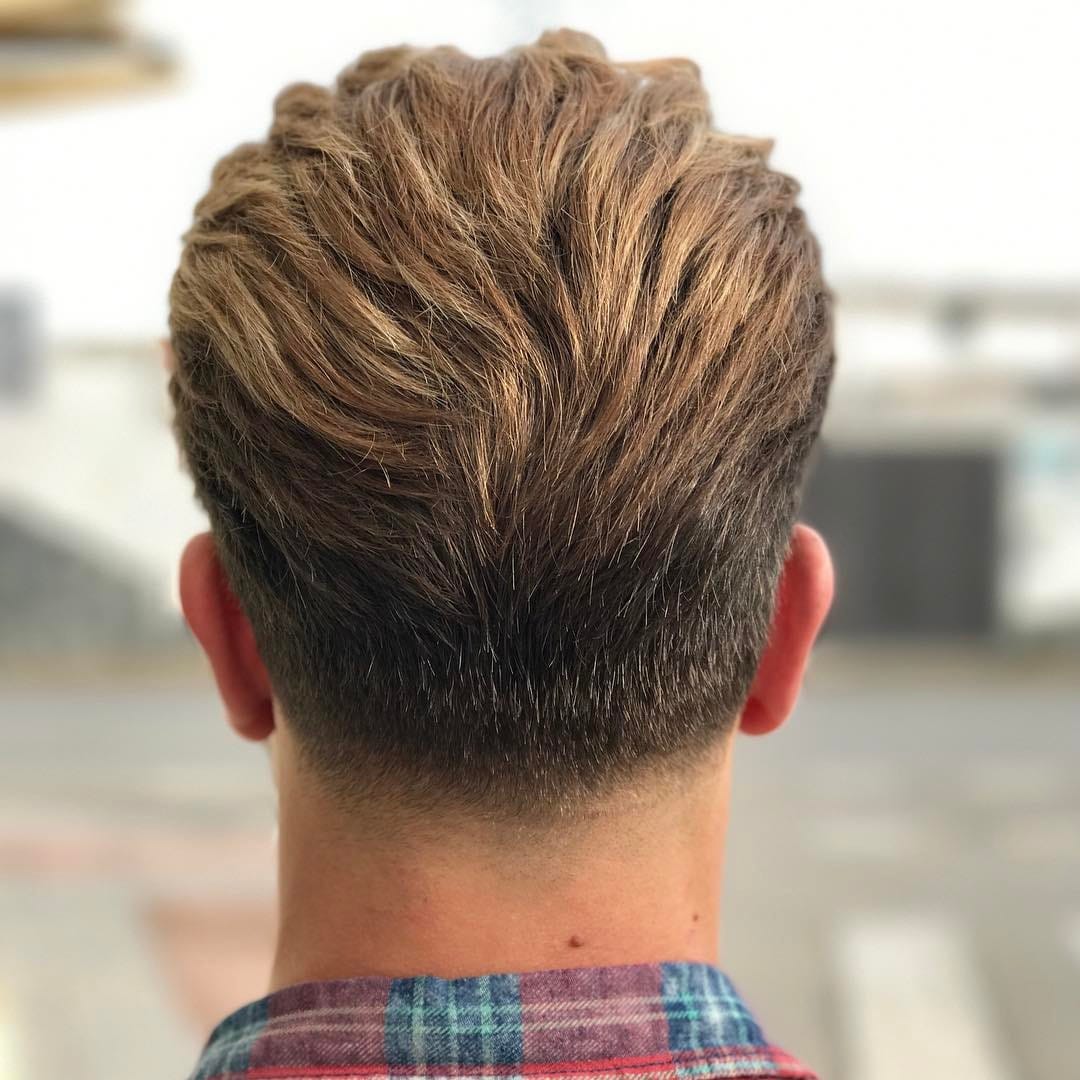 This medium length men's hairstyle seamlessly transition from longer hair on top to the clean cut sides and back.
8. Tapered Neckline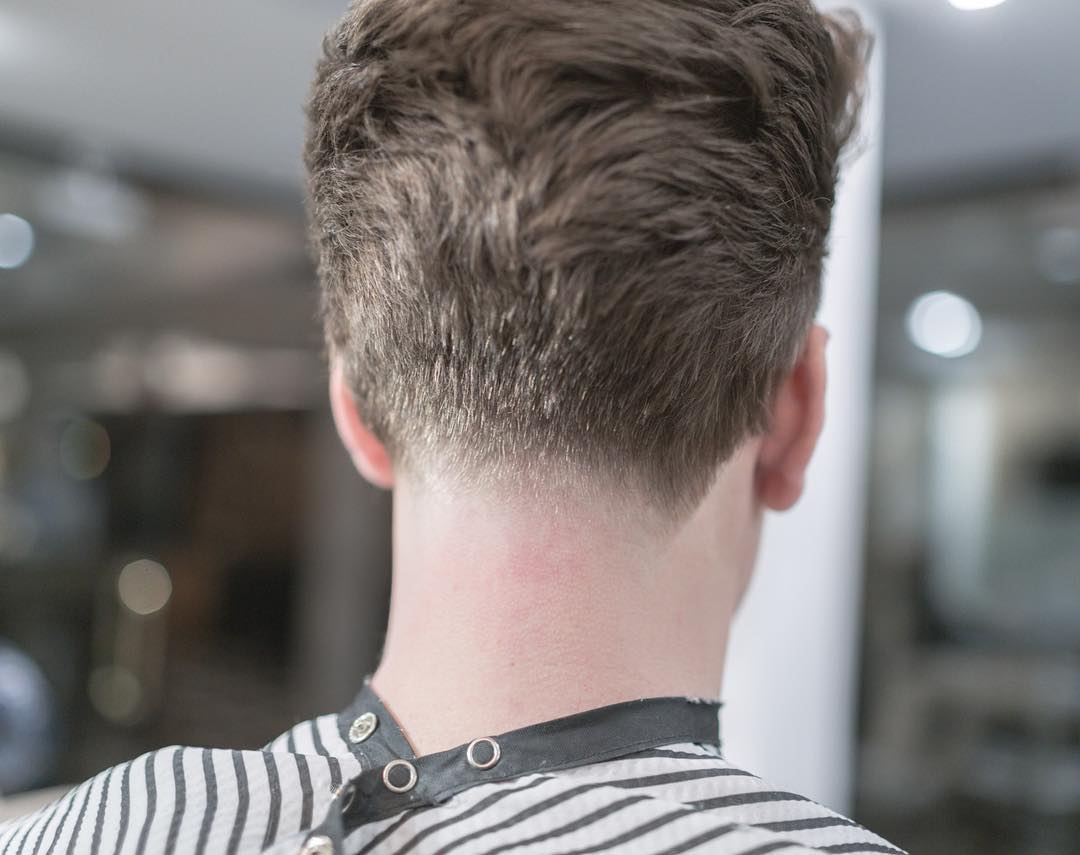 Similar to a fade, the taper can begin up high or down low. This medium length men's haircut style keeps hair longer until the neckline where a quick taper creates a clean cut finish.
9. Textured Blow Back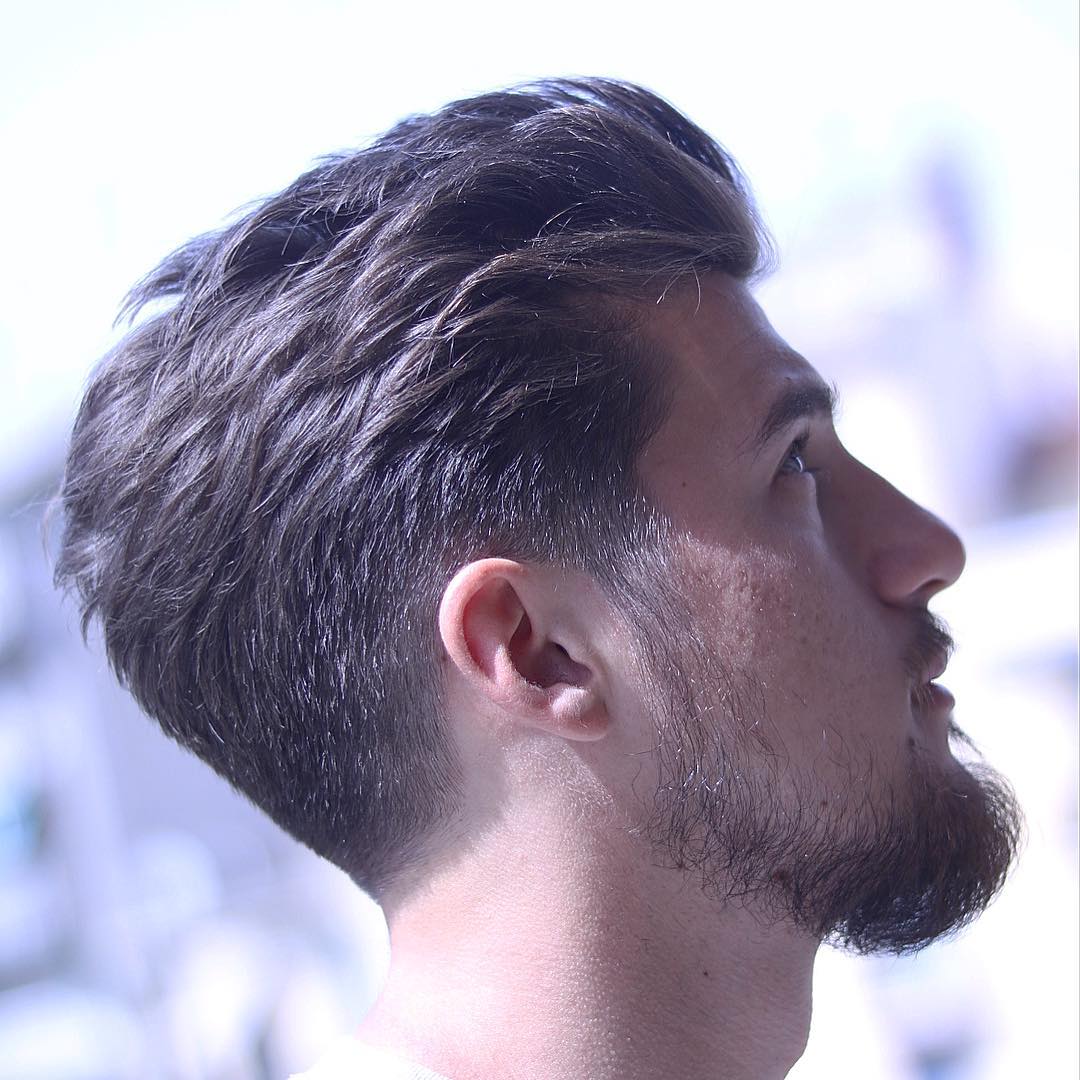 A blow back hairstyle is like a slicked back that has been windswept. A low taper adds a clean cut edge to this textured cut and style.
10. Textured Quiff + High Taper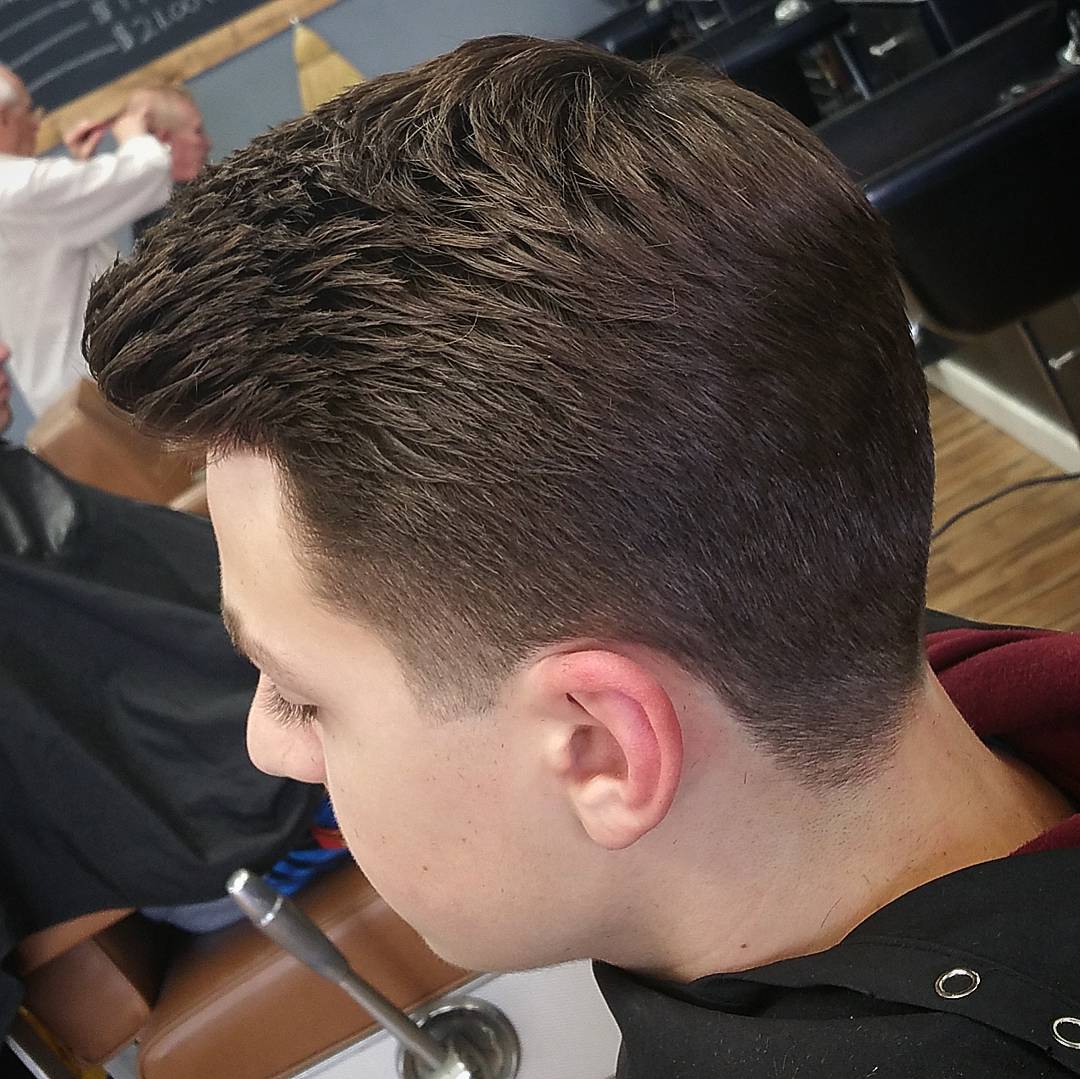 Another way to tapered haircuts is with the taper starting up high on the head. This cut finishes with texture on top and a touch of height from a quiff at the forehead.
11. Medium Length Wavy Haircut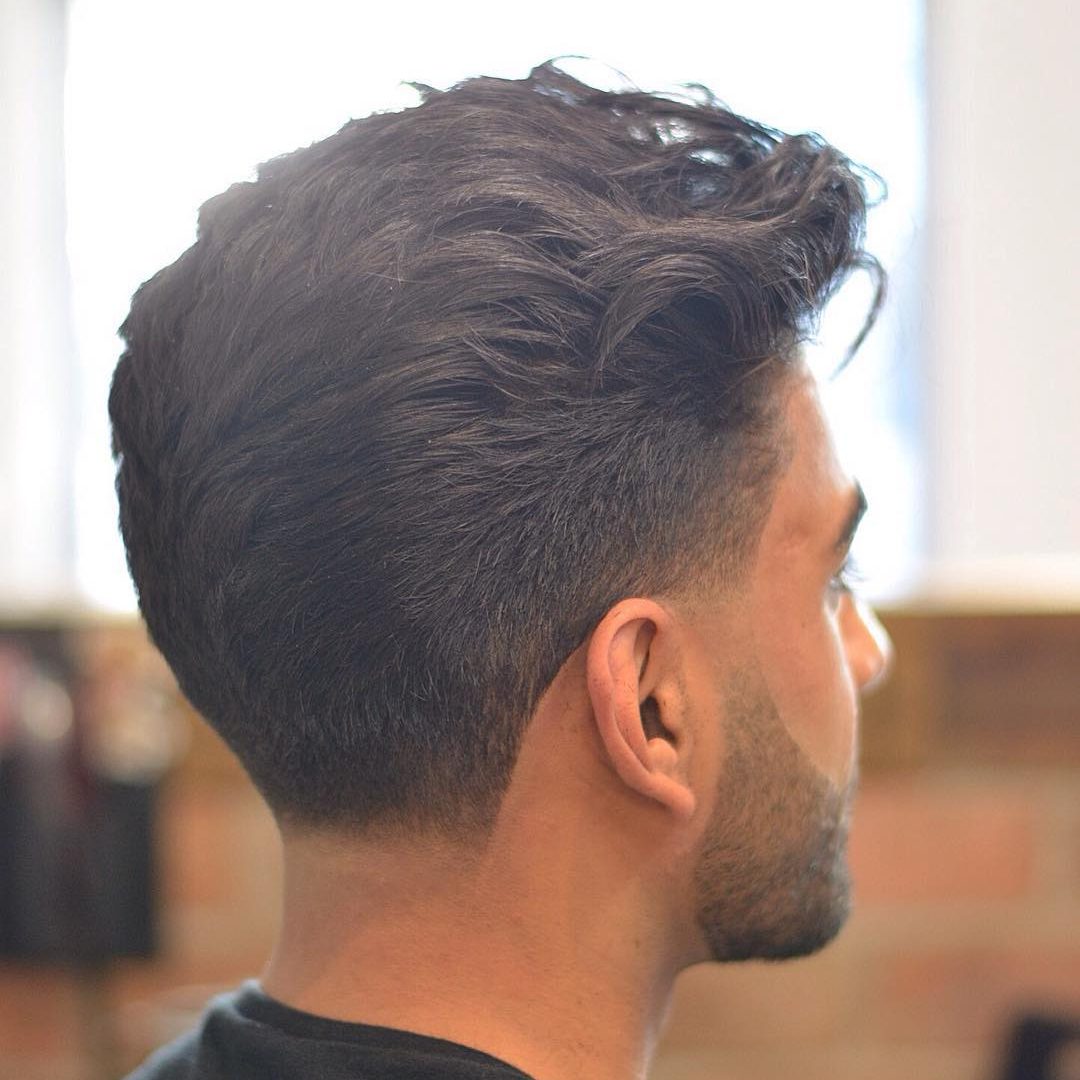 The medium length slick back also looks great with wavy hair to add some natural texture. A low taper cuts the hairline short and neat.
12. Rounded Neckline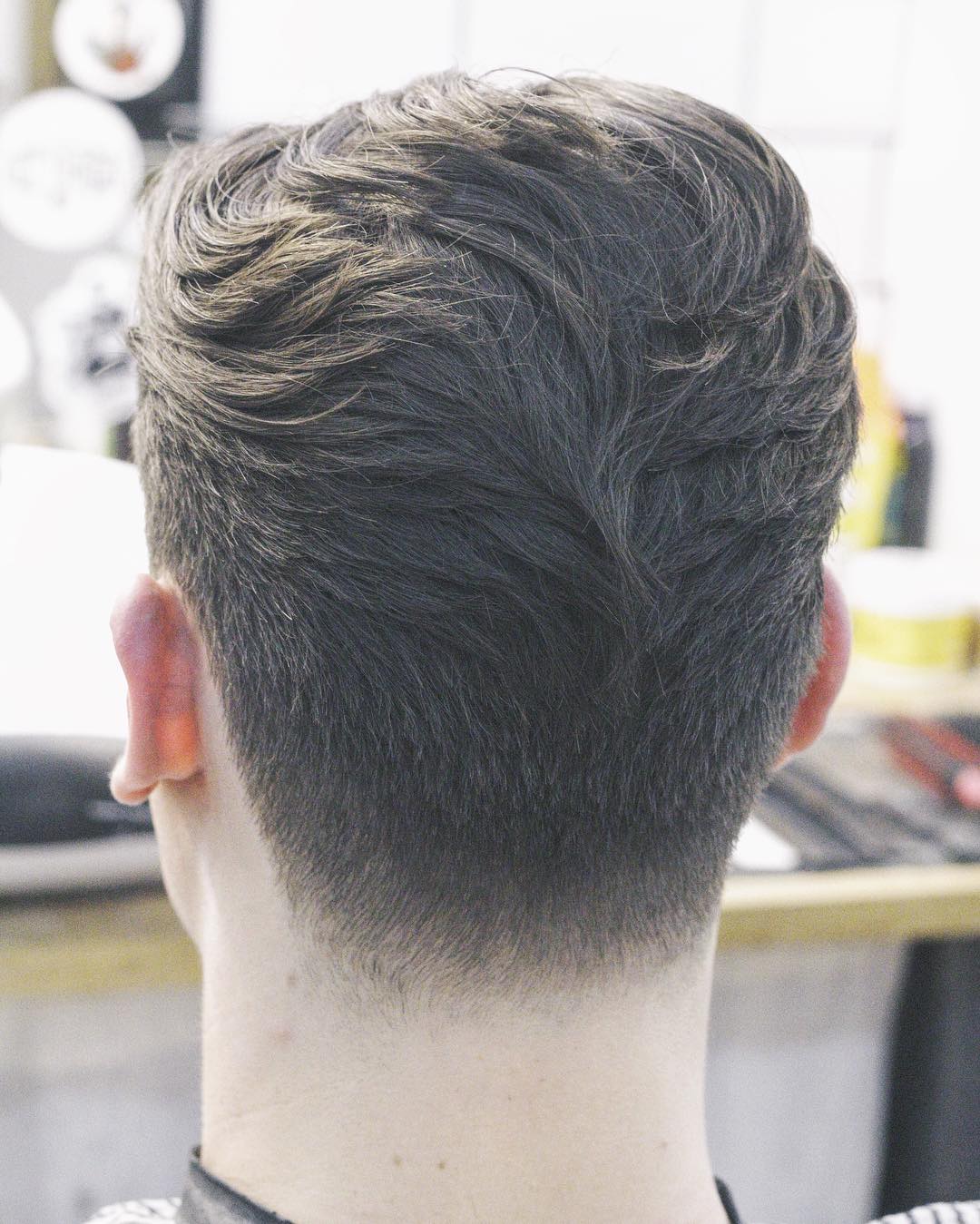 With plenty of movement and flow, this cut is on trend right now. A taper cleans up the edges with a rounded neckline for a soft finish.