These cool haircuts for teenage guys are also the hottest trends and most popular cuts that are also easy to style. These crops, spikes, pomp fades, fringe haircuts, and fresh new looks are on point.
If you're new to styling hair, here are a few tips. First, the right product for you hair type makes the whole process easier. Pomade should be applied to dry or almost dry. If you shower in the morning, towel dry hair and apply product to damp-dry locks. Too much moisture weakens the formula. When applying to dry hair, use less pomade because it is not diluted at all. Now on the looks.
1. Crop Fades
The crop fade is one of the most popular short haircuts right now. This bold look is an excellent choice for teenage guys who don't need a conservative hairstyle. Try a thick blunt fringe, messy styling, or shaved line hair designs to create your own unique look.
Crops are all about texture, in both the cut and styling. Use a pomade with some clay to create texture for straight hair. For guys with wavy or curly hair, this cut makes the most of your natural texture.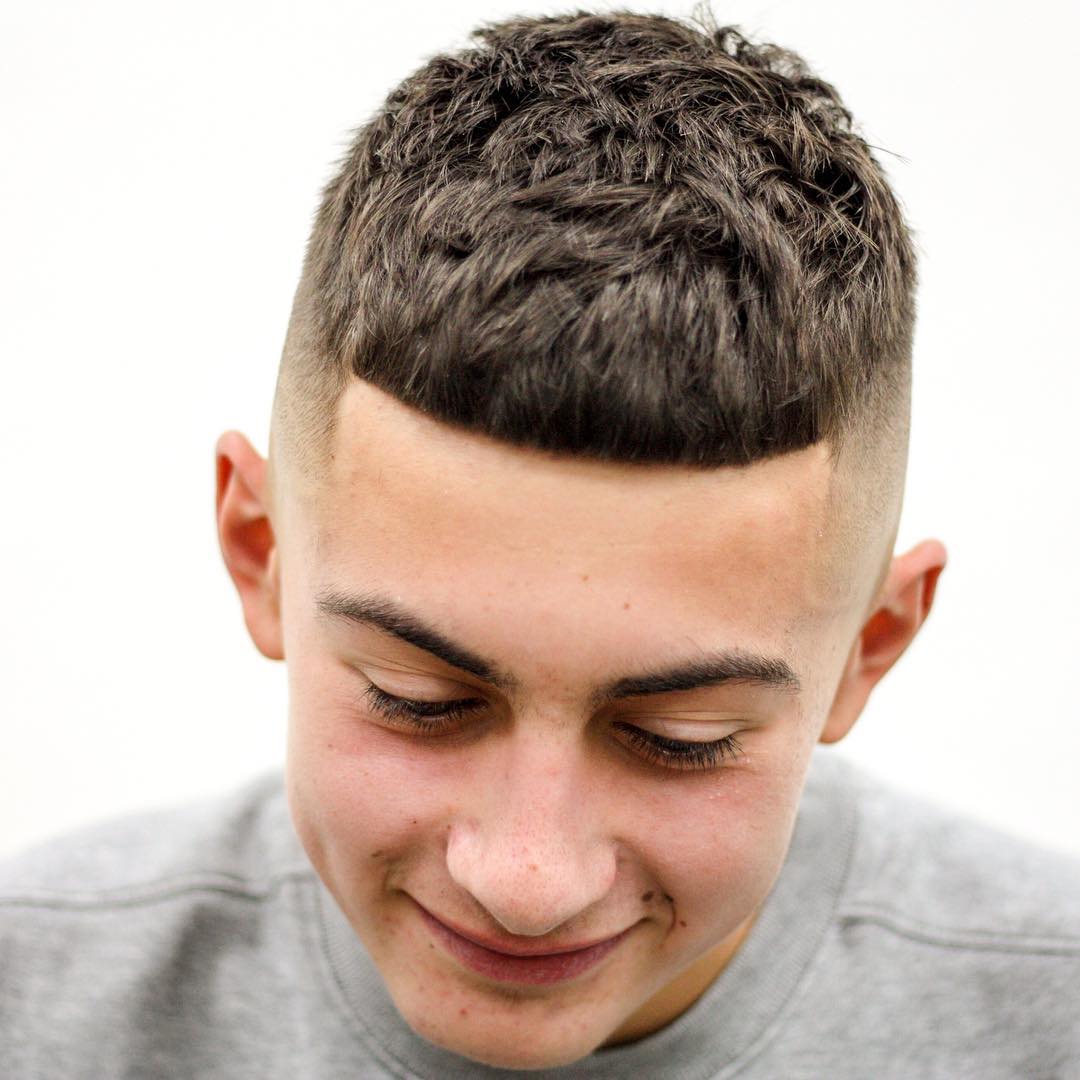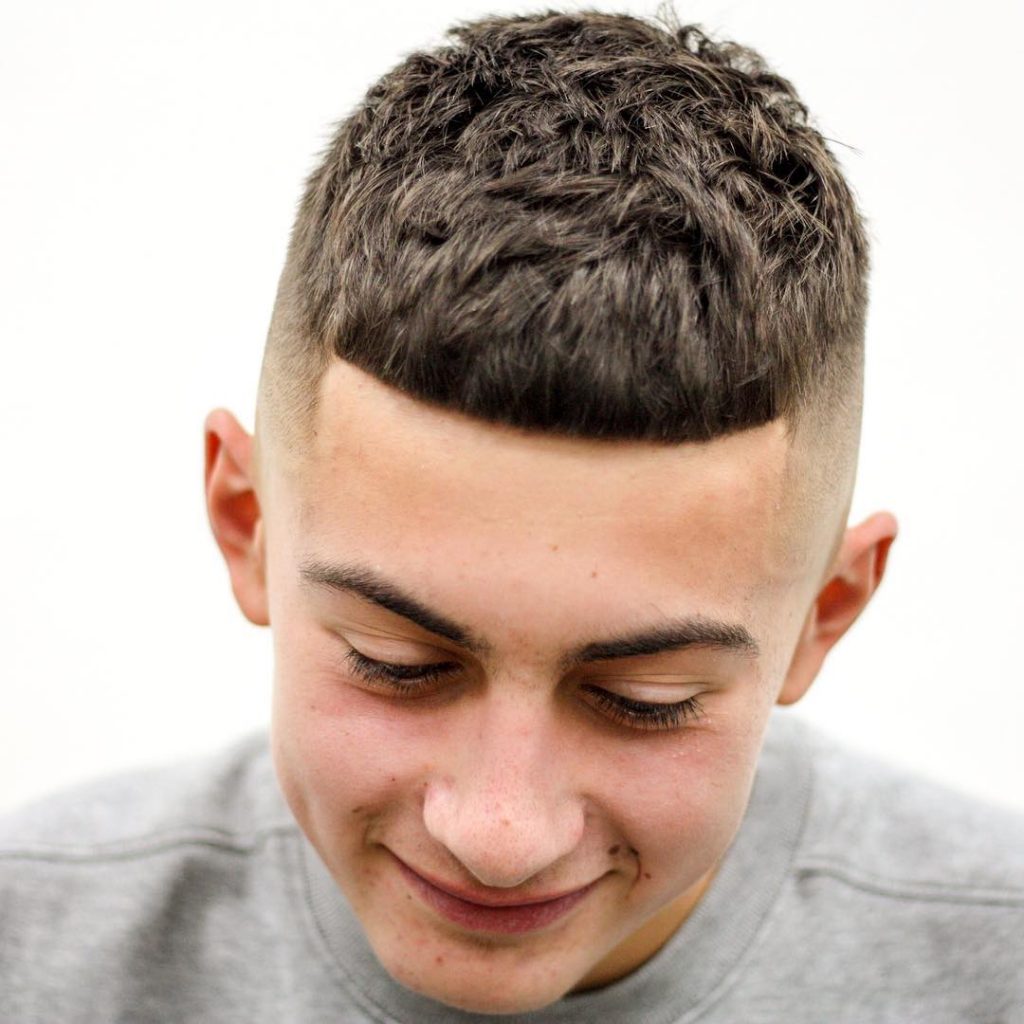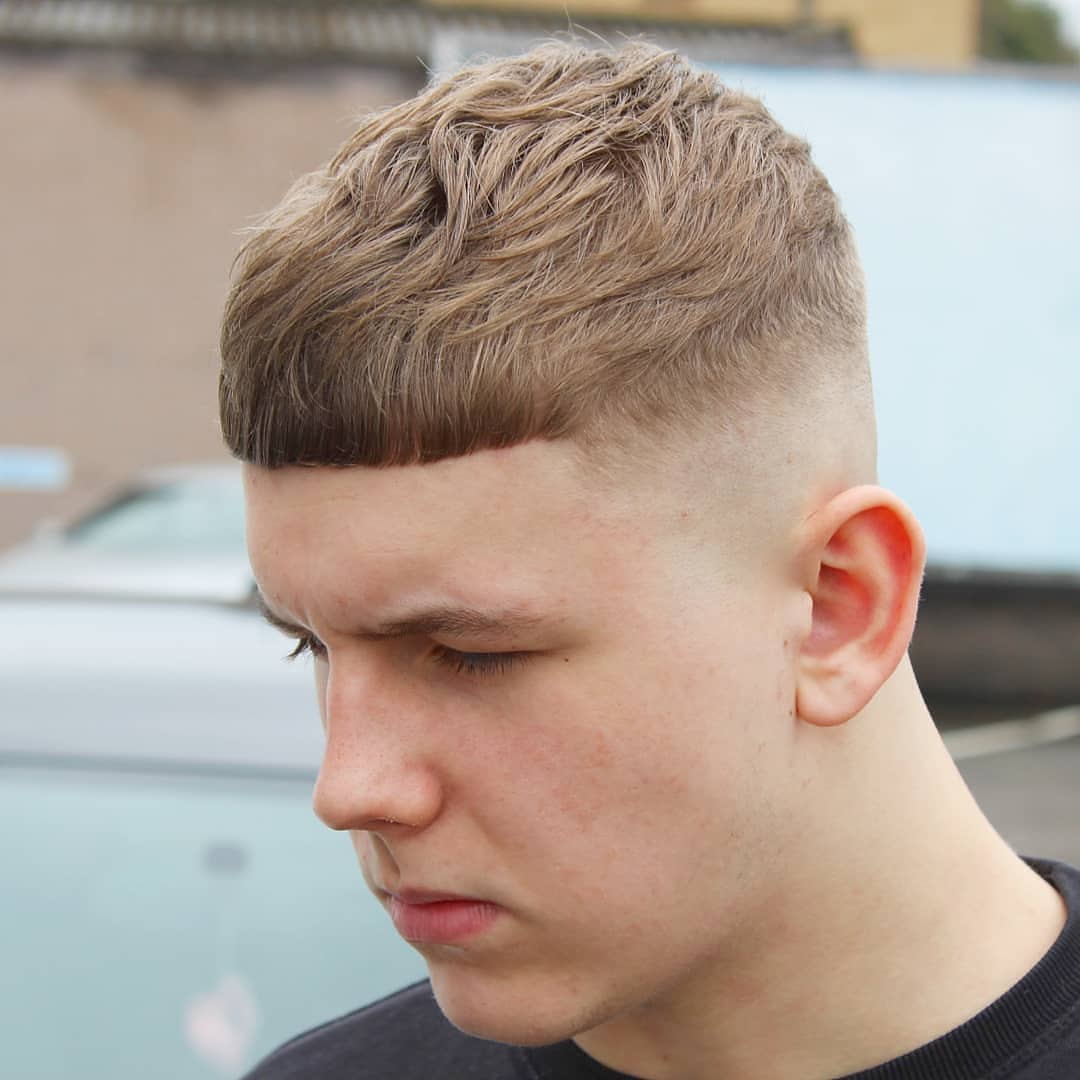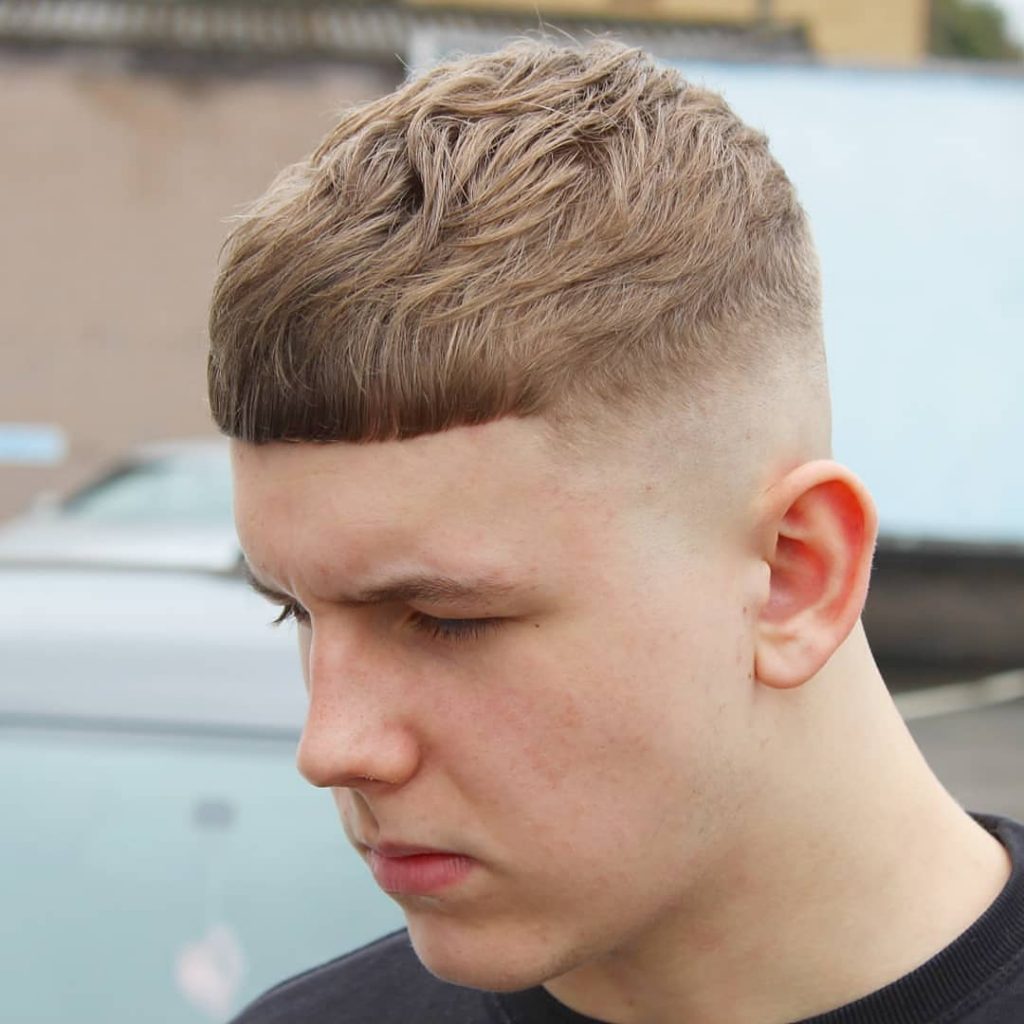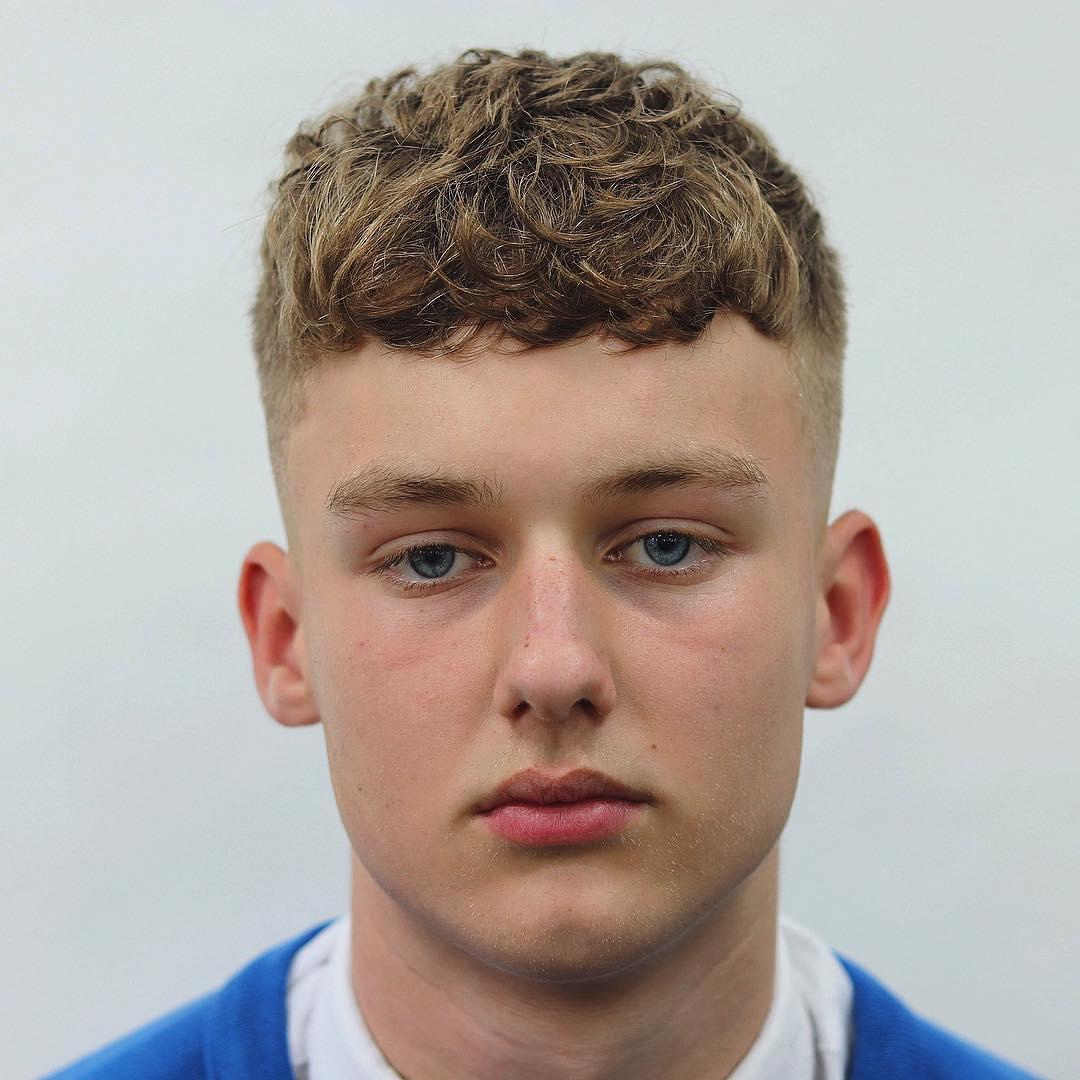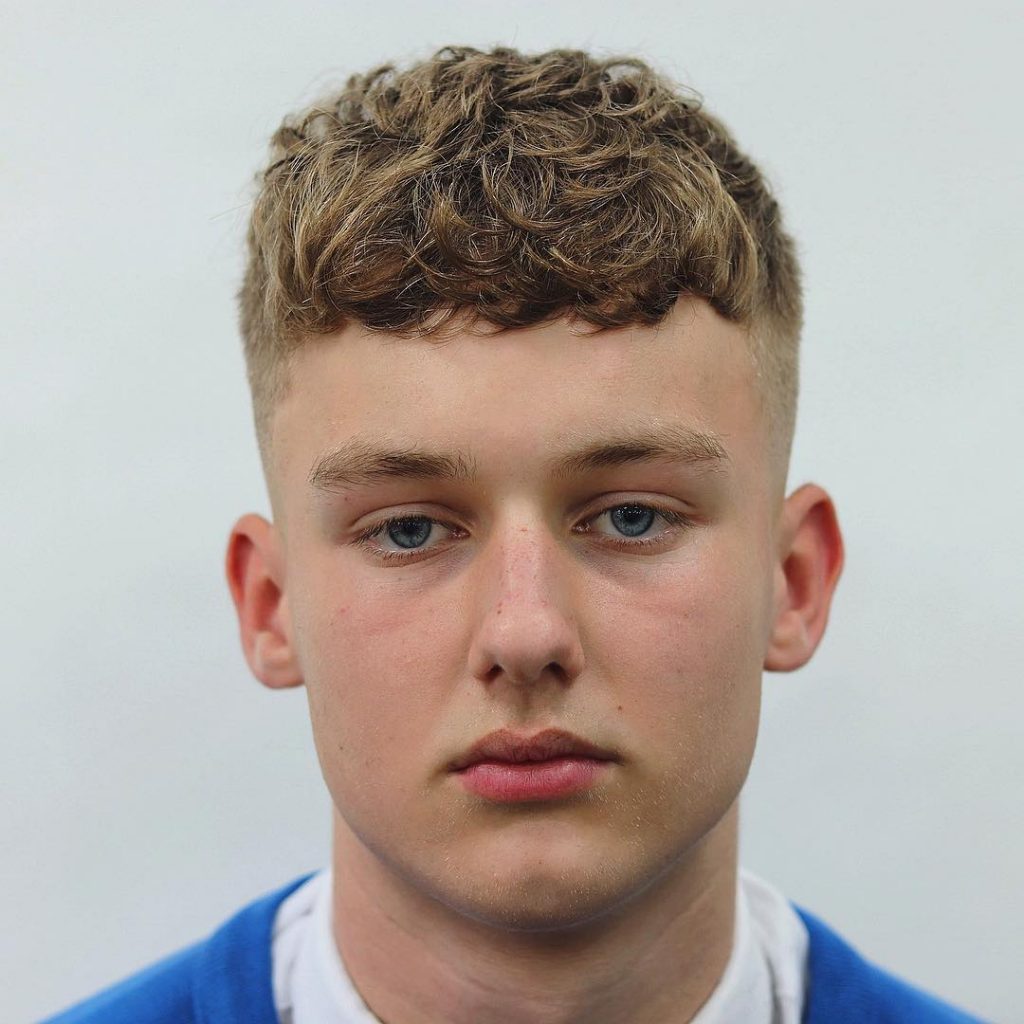 2. Spiky Hair
Another textured look that is on point is spiky hair. This has always been a flattering and popular look for boys and men, but is especially appropriate for the teenage years in between.
The key to making this look work is a strong hold product with an invisible finish. Try Axe Messy Look Flexible Hair Paste or Johnny B Mode Styling Gel for cheap drugstore products that work as well as salon versions.
How hair is cut will define how spikes look. The first look has longer hair in the middle for a hint of a faux hawk. The second look is straight across the top and styled into a messy flat top. The last look features thick hair with a bit of wavy styled into thick spikes. It's all about making each hairstyle your own.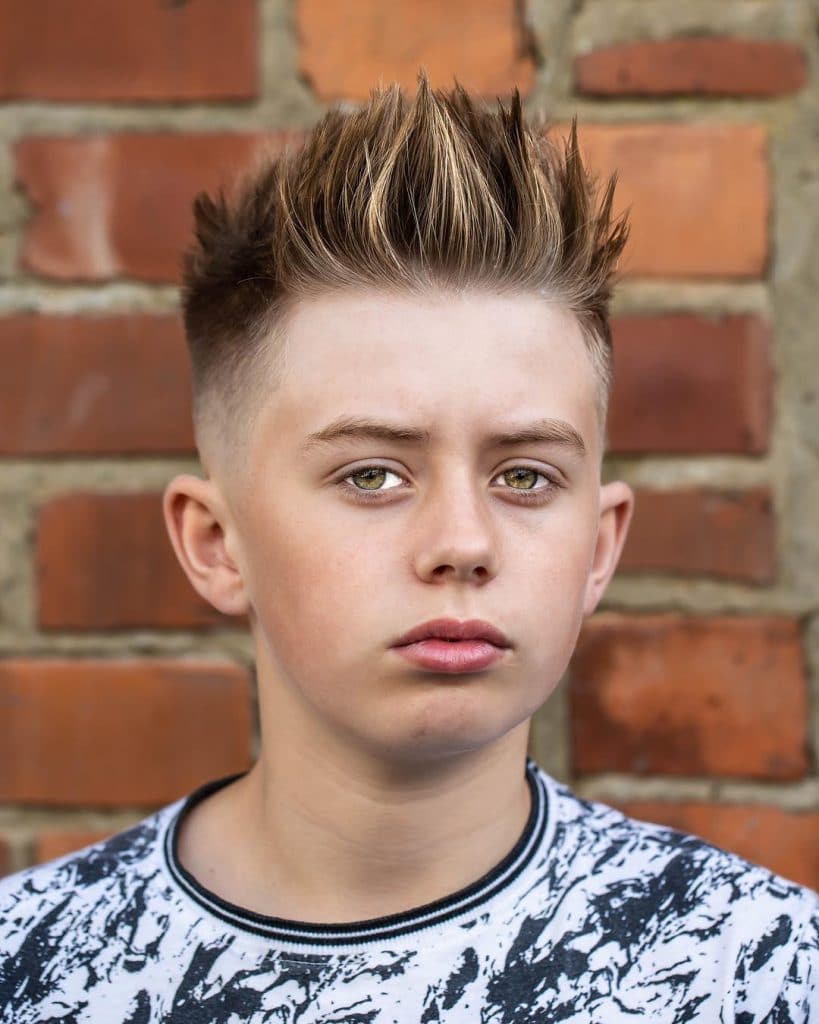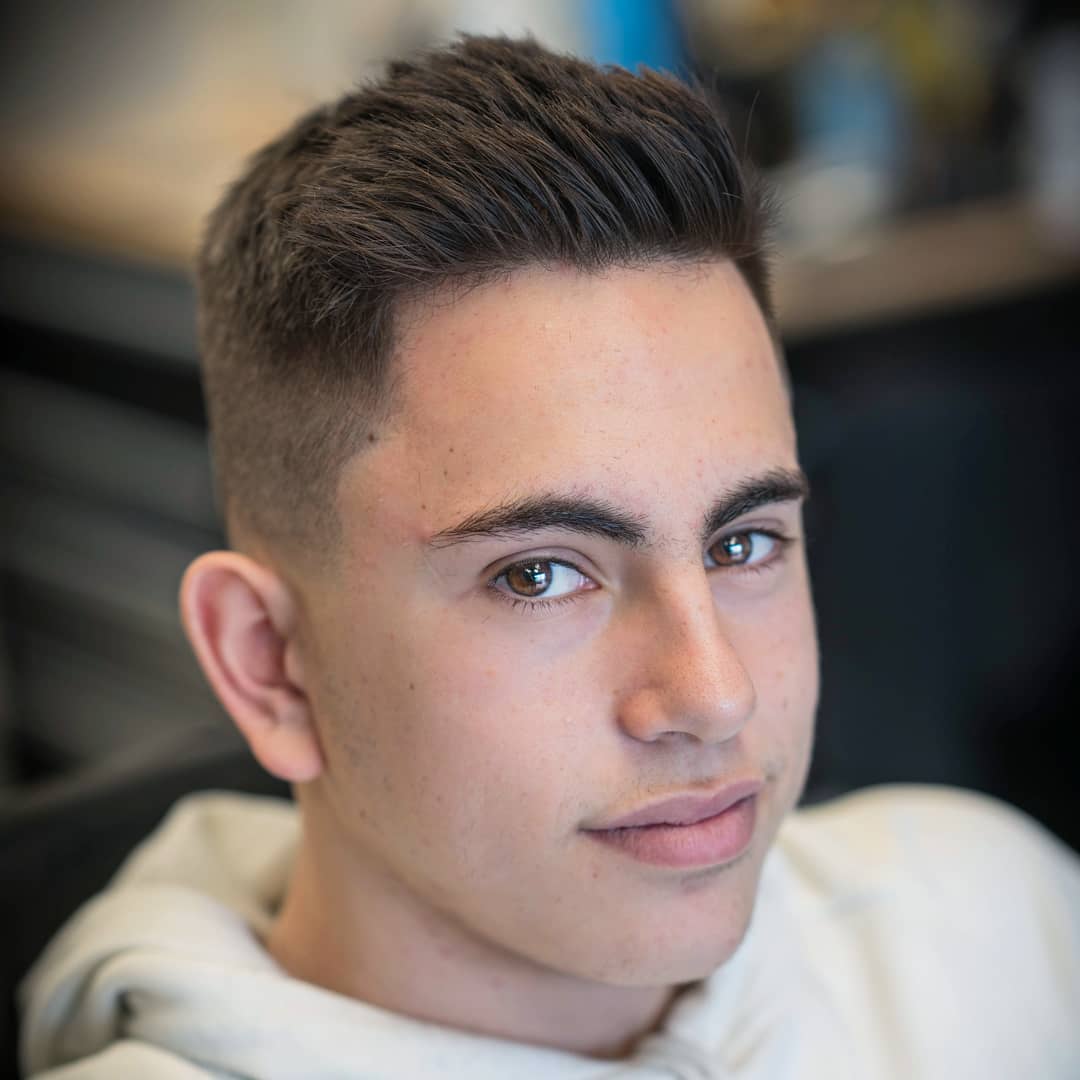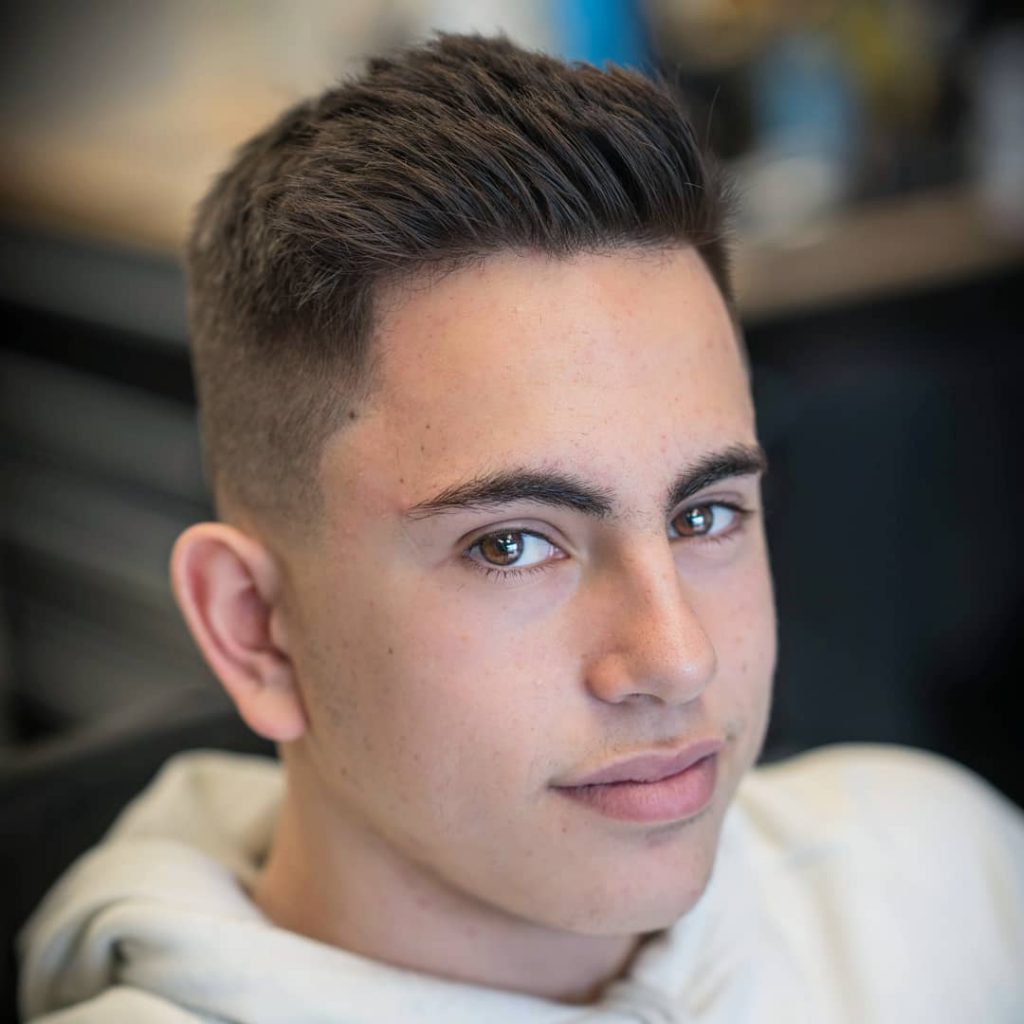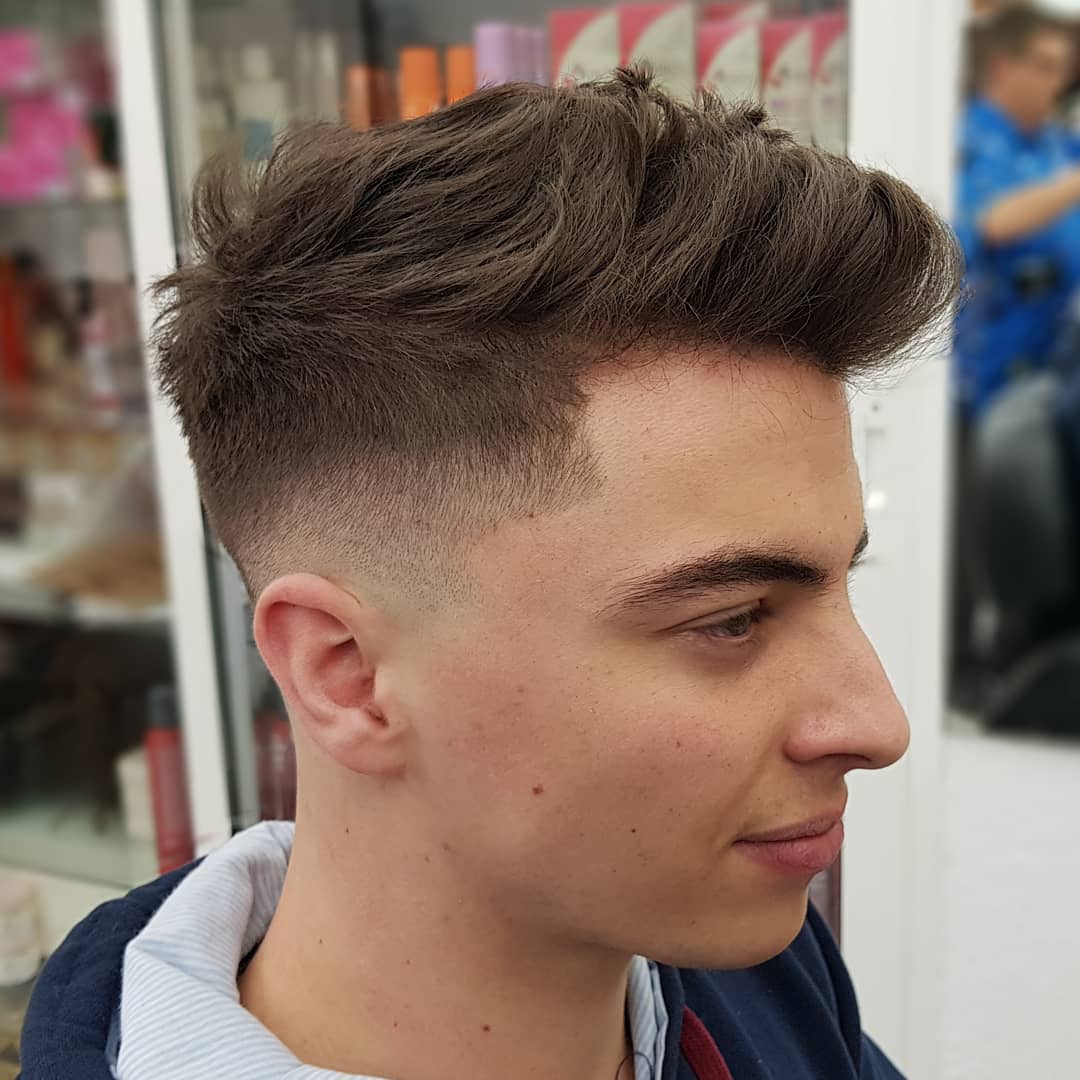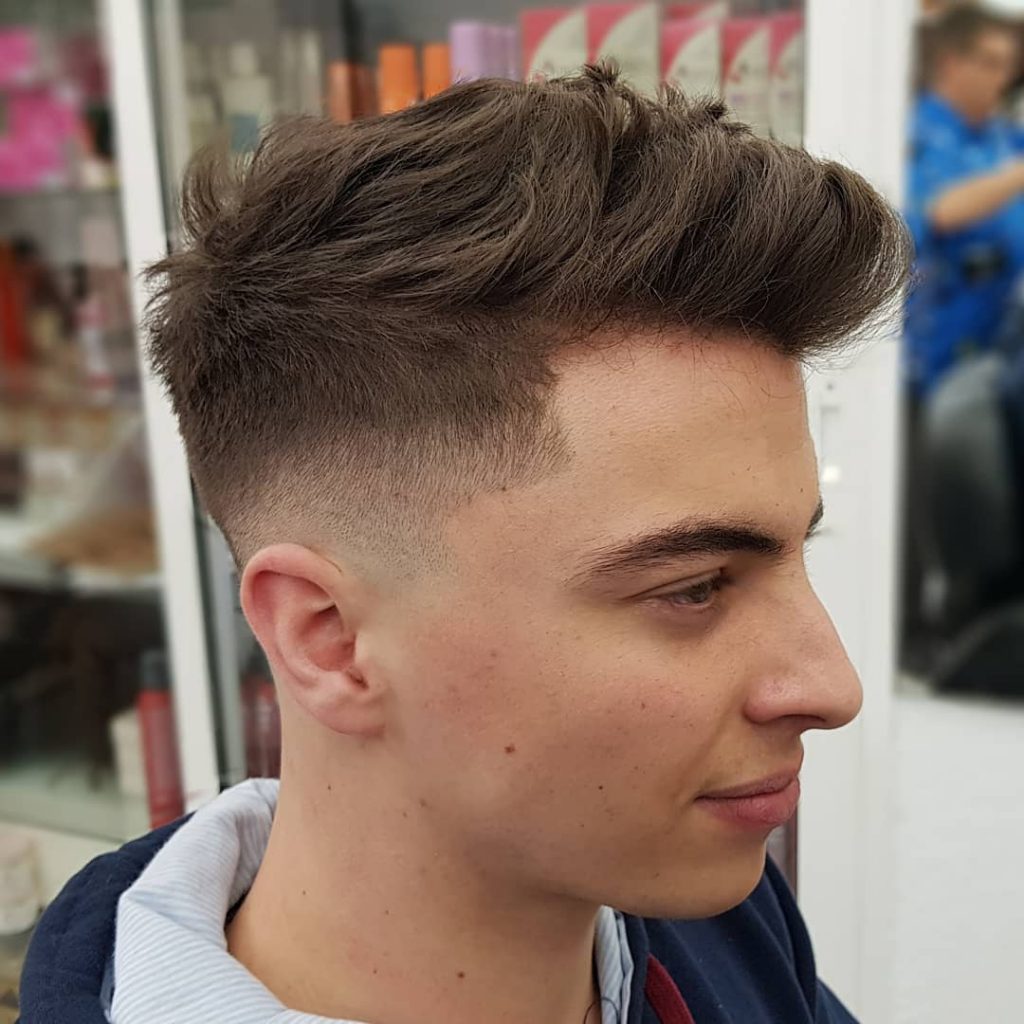 3. Pompadour Fades
The pomp fade never goes out of style because it looks great and is easy to style. It's also a versatile haircut that can be worn short or longer or with a high, mid, or low fade. Styling can be classic, modern, or even messy. This look works for every day as well as formal events.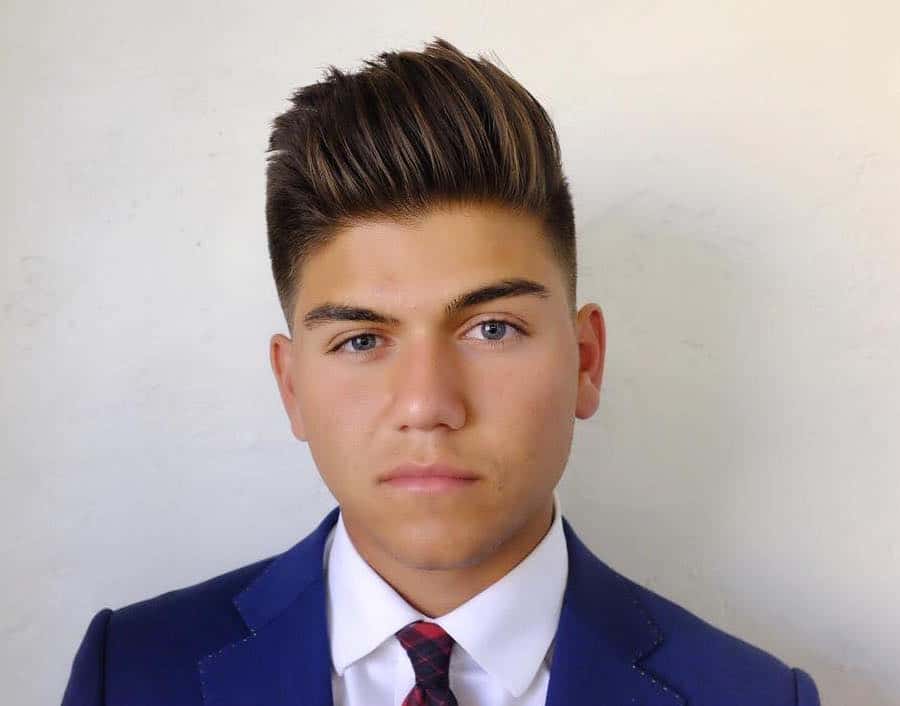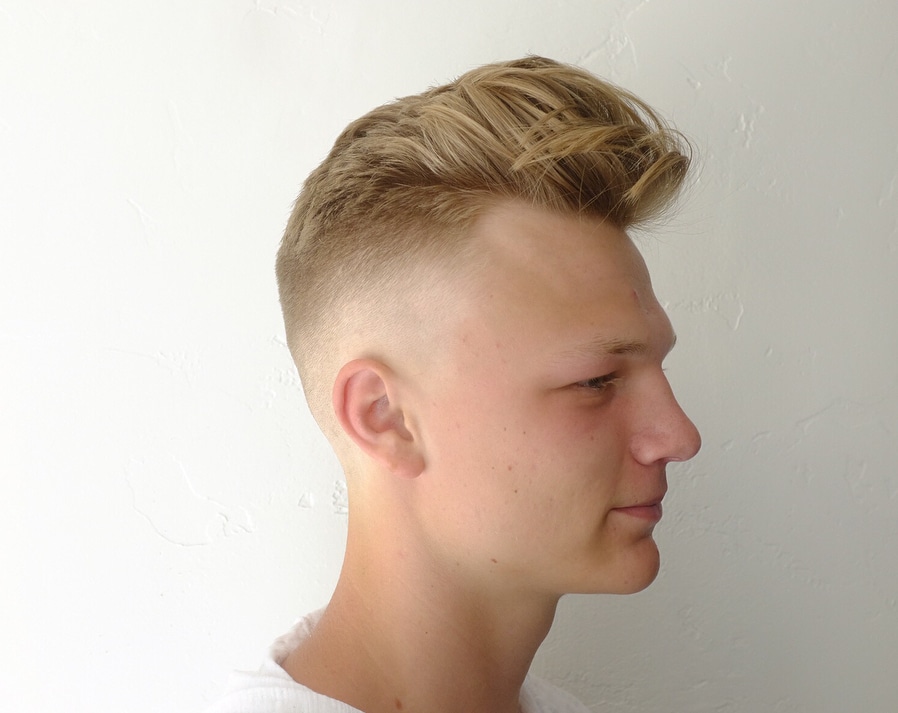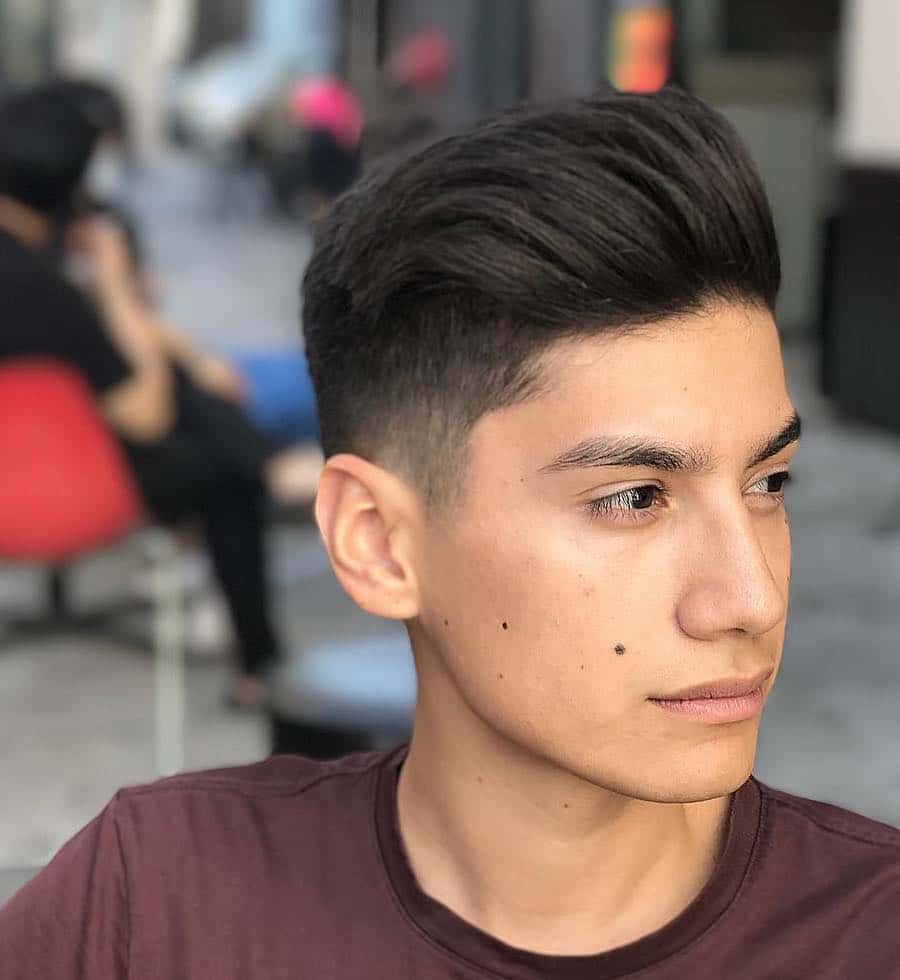 4. Fringe Haircuts
Another trend that has emerged from the crop fade is longer bangs. These long crops are still textured but feature fringe that can be worn forward or over to one side. It's a great option for thick hair as well as guys who prefer medium length hairstyles.
These haircuts with bangs can be cut and styled to be preppy, edgy, or somewhere in between.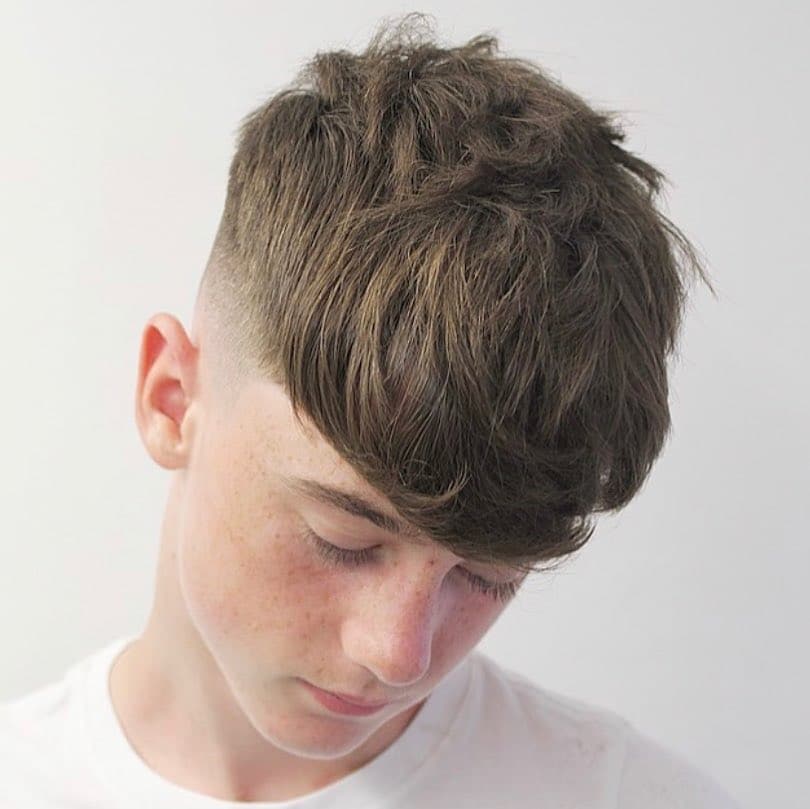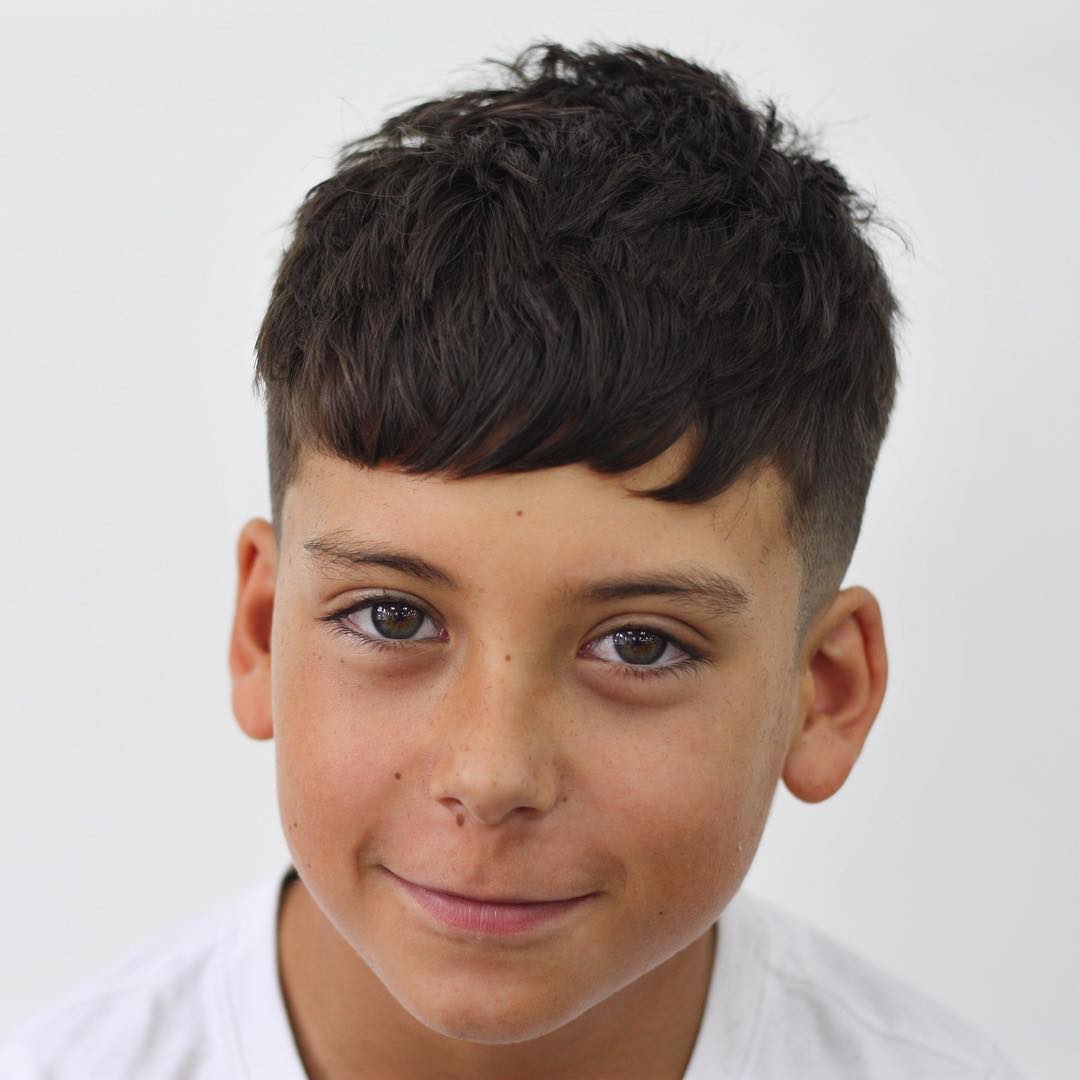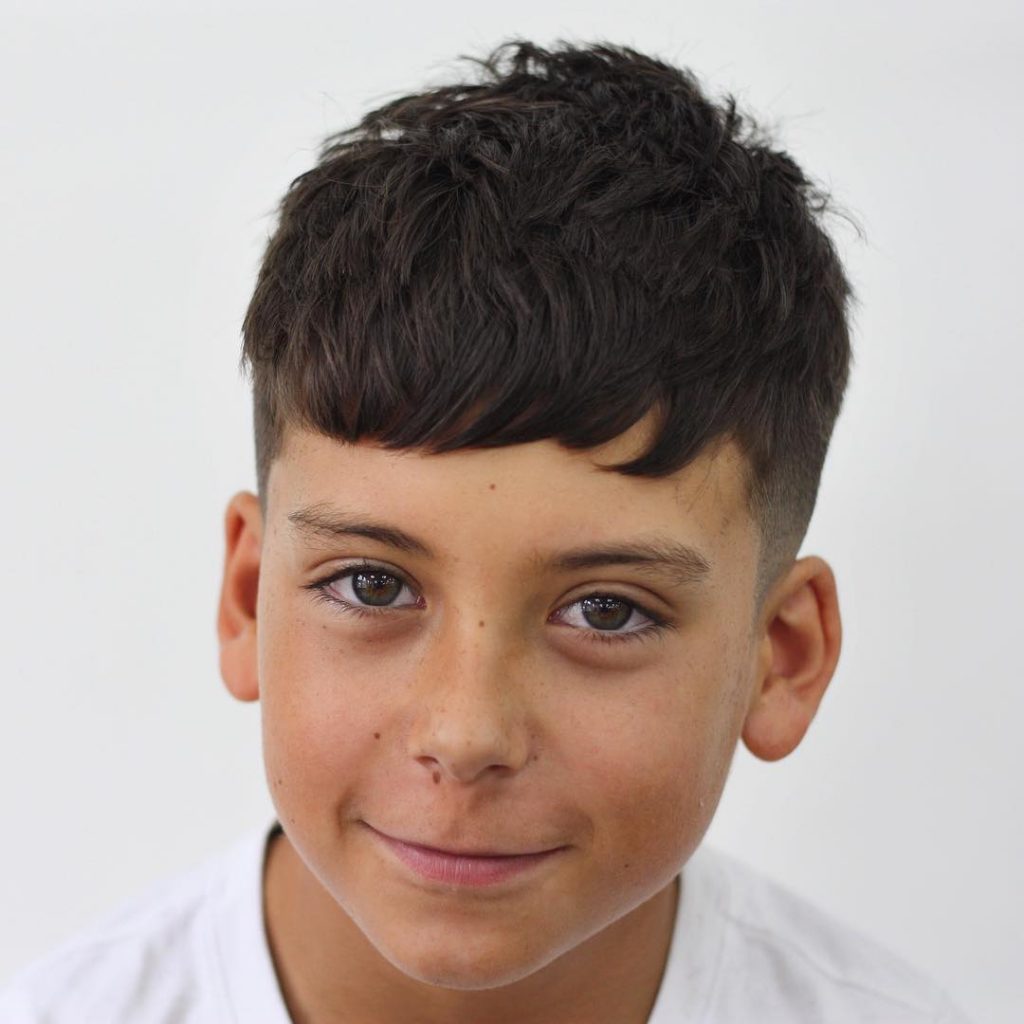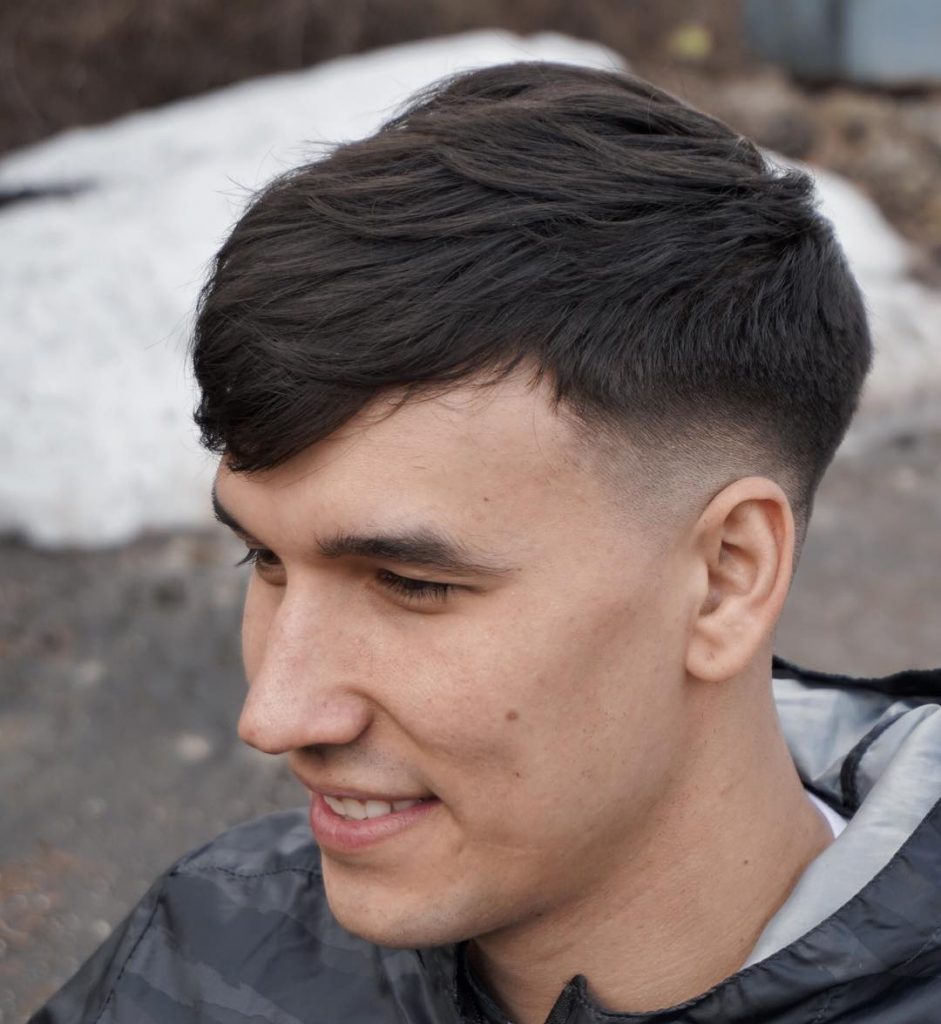 5. New Hairstyles
Have fun with hair while you can get away with it! Here are a few edgier haircuts and styles that demonstrate a sense of style and independence. These looks are cut and styled in unconventional ways that look great.
Try a unique crop with spiky hair at the back with angular fringe over the forehead. Take that look even further with an undercut fade and medium hair swept over to one side. Another way to create a unique look is by contrasting messy styling with a clean neck taper. Another way to update your look is with hair color.