Back to school is a time for new clothes and fresh hairstyle. Check out these 21 teenage haircut for guys that combine the latest trends and easy-to-wear looks.
If you're into standing out from the crowd, try a hair design or trendy textured style. If staying cool while playing sports is more important, a fade haircut looks good with minimal effort.
Some of these haircut require some product while others don't. Styling hair is easy. Just work a pea-sized amount of product between palms to heat it up and work it through hair. Most looks can be styled with fingers alone but other like the comb over, look best when finished with a brush or fine-toothed comb.
These are some of the best haircuts for boys and teenage guys.
1. Spiky Texture + Hair Design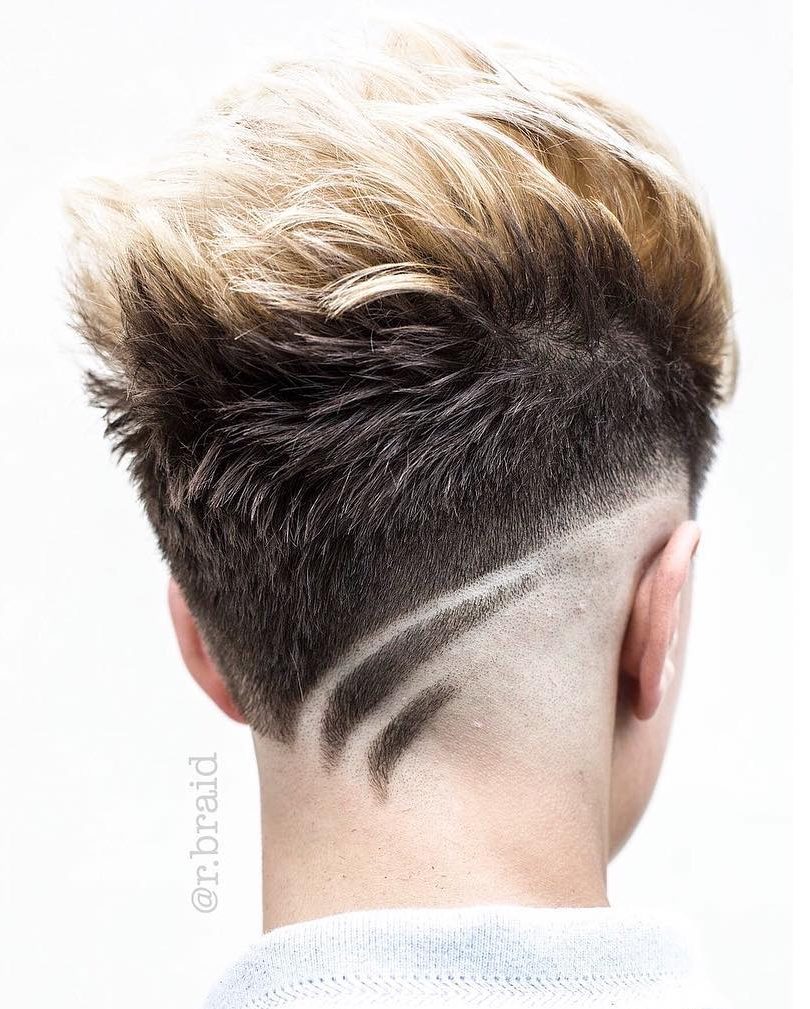 This cool cut combines blonde color, trendy texture and the latest looks, a neckline hair design. Get just one of these elements or all of them.
2. Comb Over Fade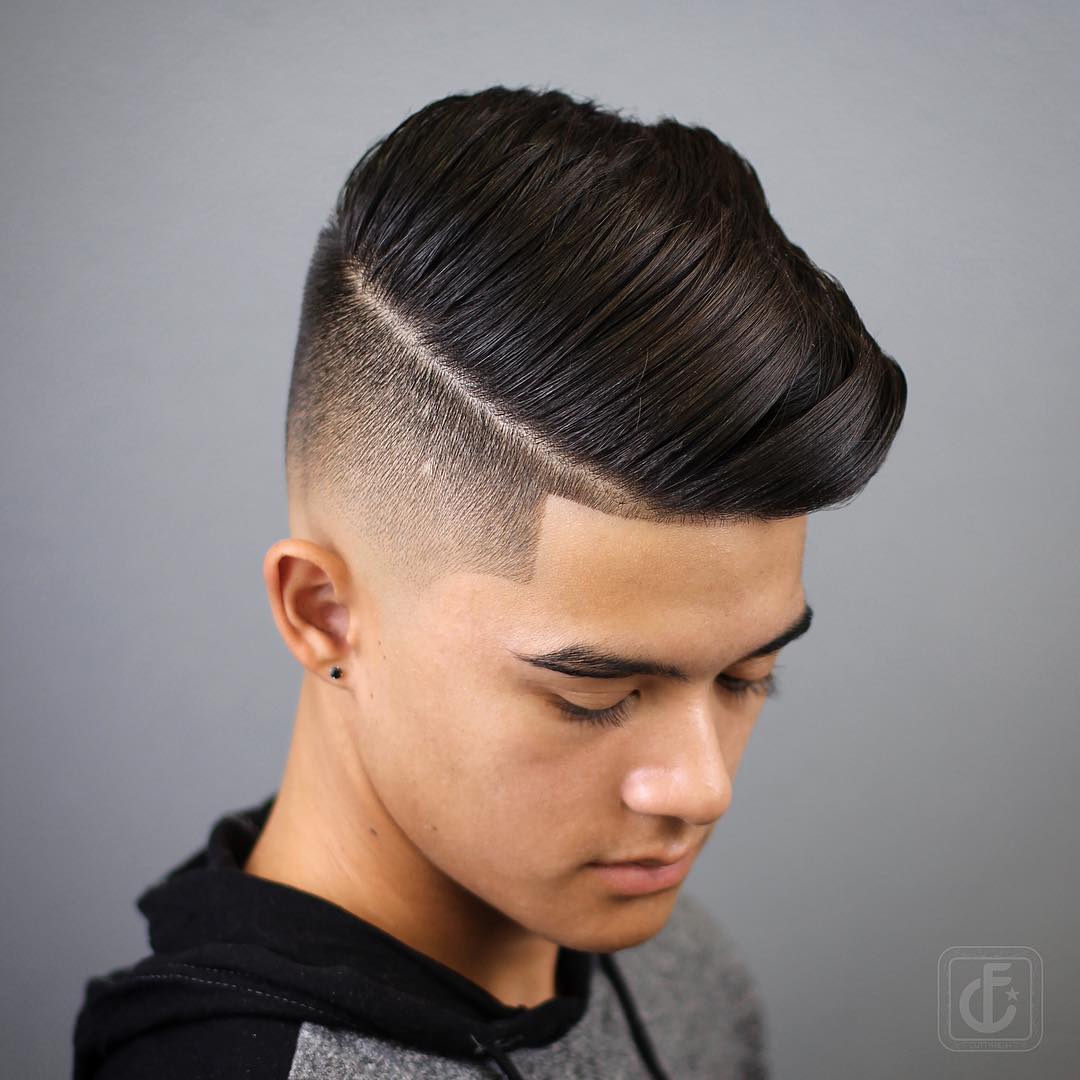 The comb over fade is one of the most popular haircuts for men because it looks cool and is easy to style. Just work a low shine or matte product through hair and comb it over to one side.
3. Textured Crop + Blunt Fringe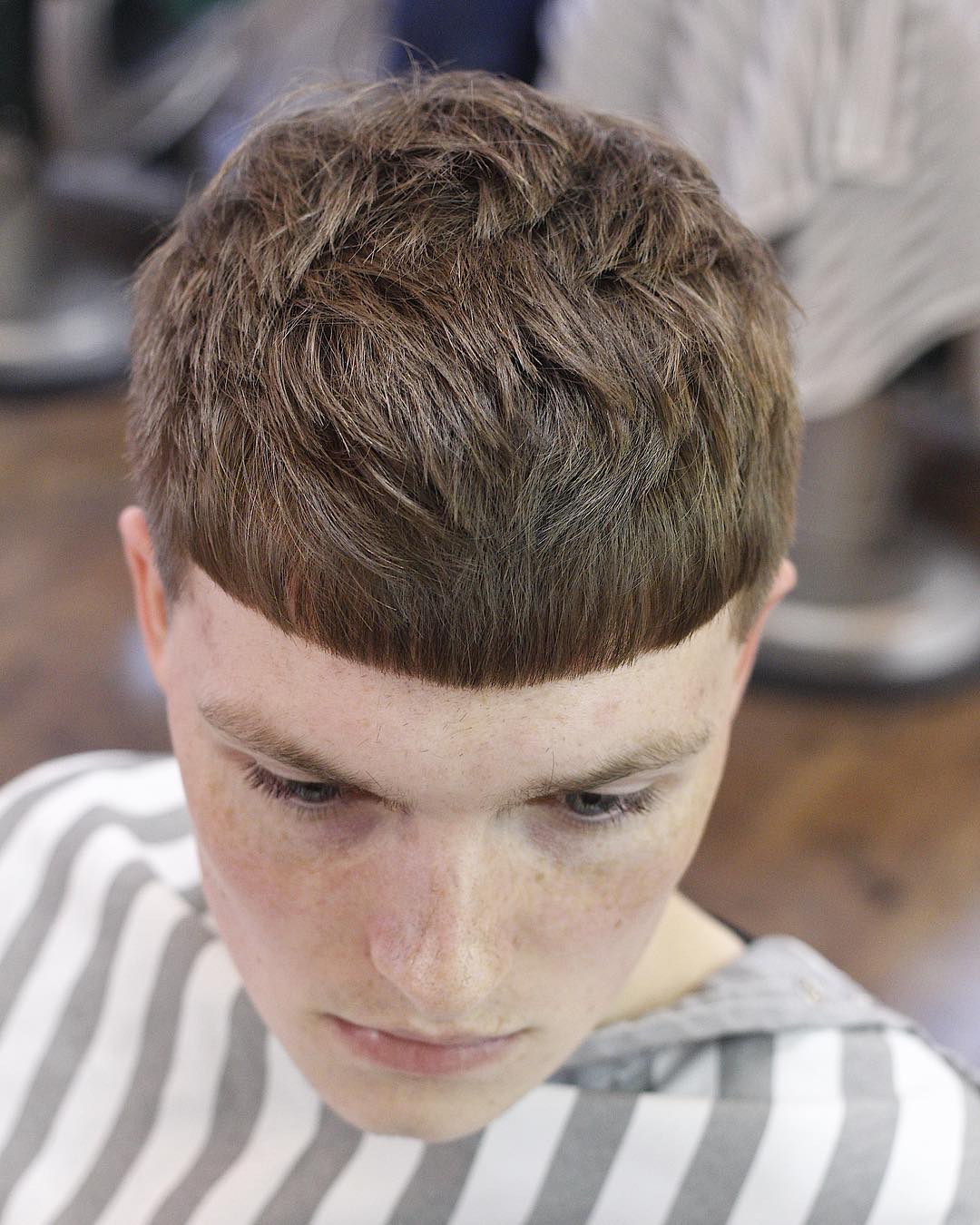 This is one of the hottest men's trends for short hair and especially for younger men and teenagers. It features layers that are styled with texture on top and sometimes has this fringe cut straight across the forehead.
4. Short Quiff + High Fade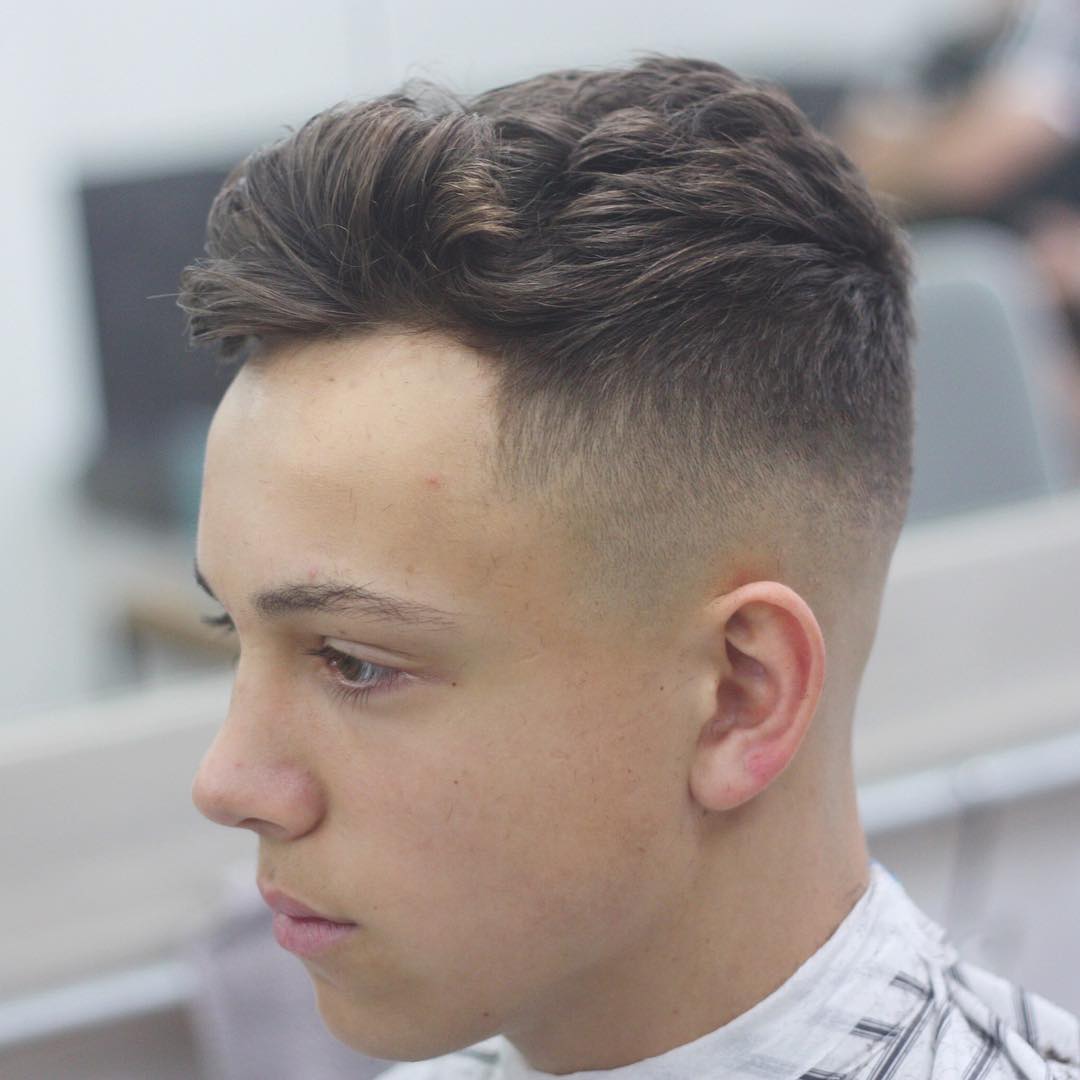 This short hairstyle is even easier to style. Add a touch or product at the forehead and work hair up and back. This cut works for thick, wavy and curly hair.
5. High Fade Haircut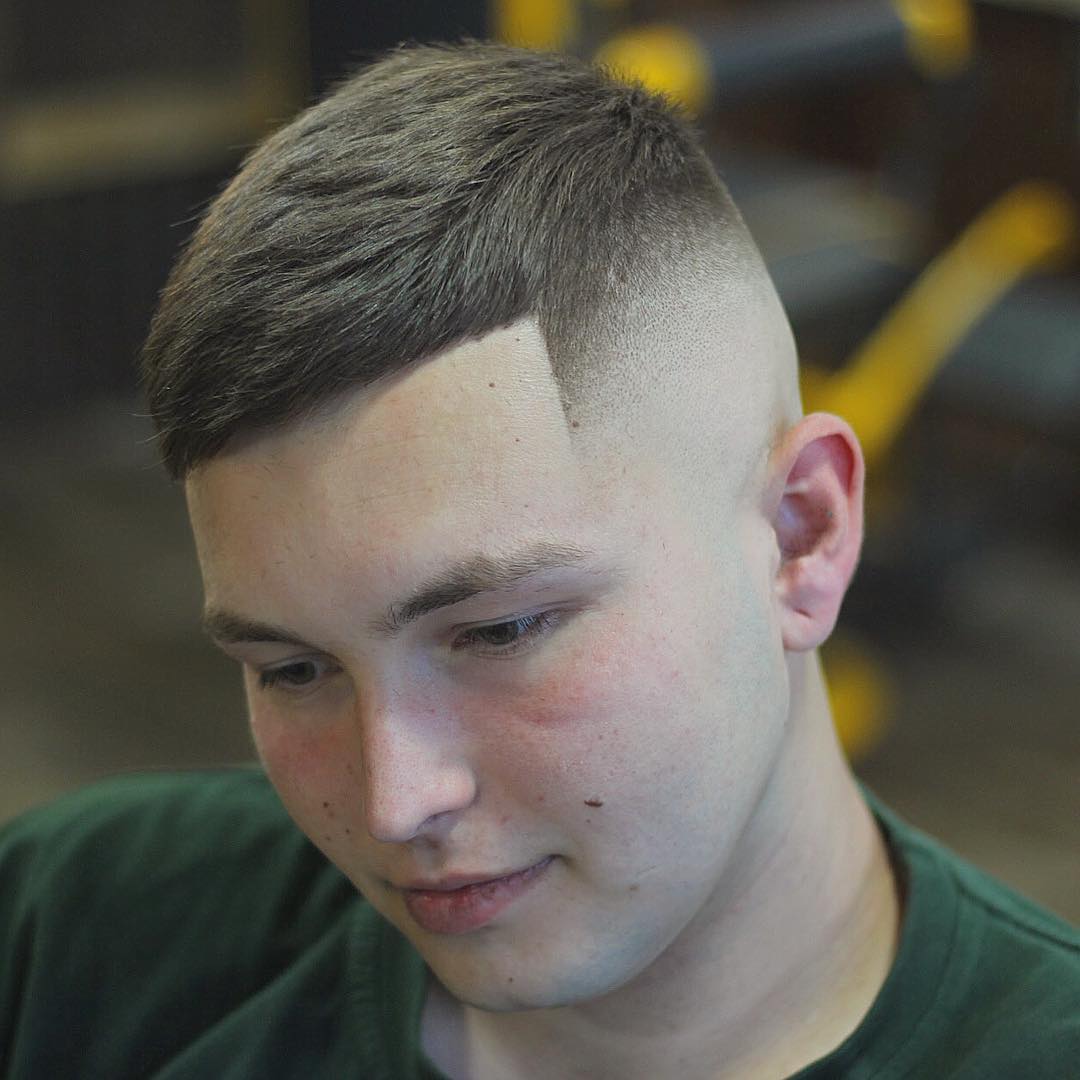 A shorter version of the crop, this cut doesn't need any styling.
6. Buzz + Hair Design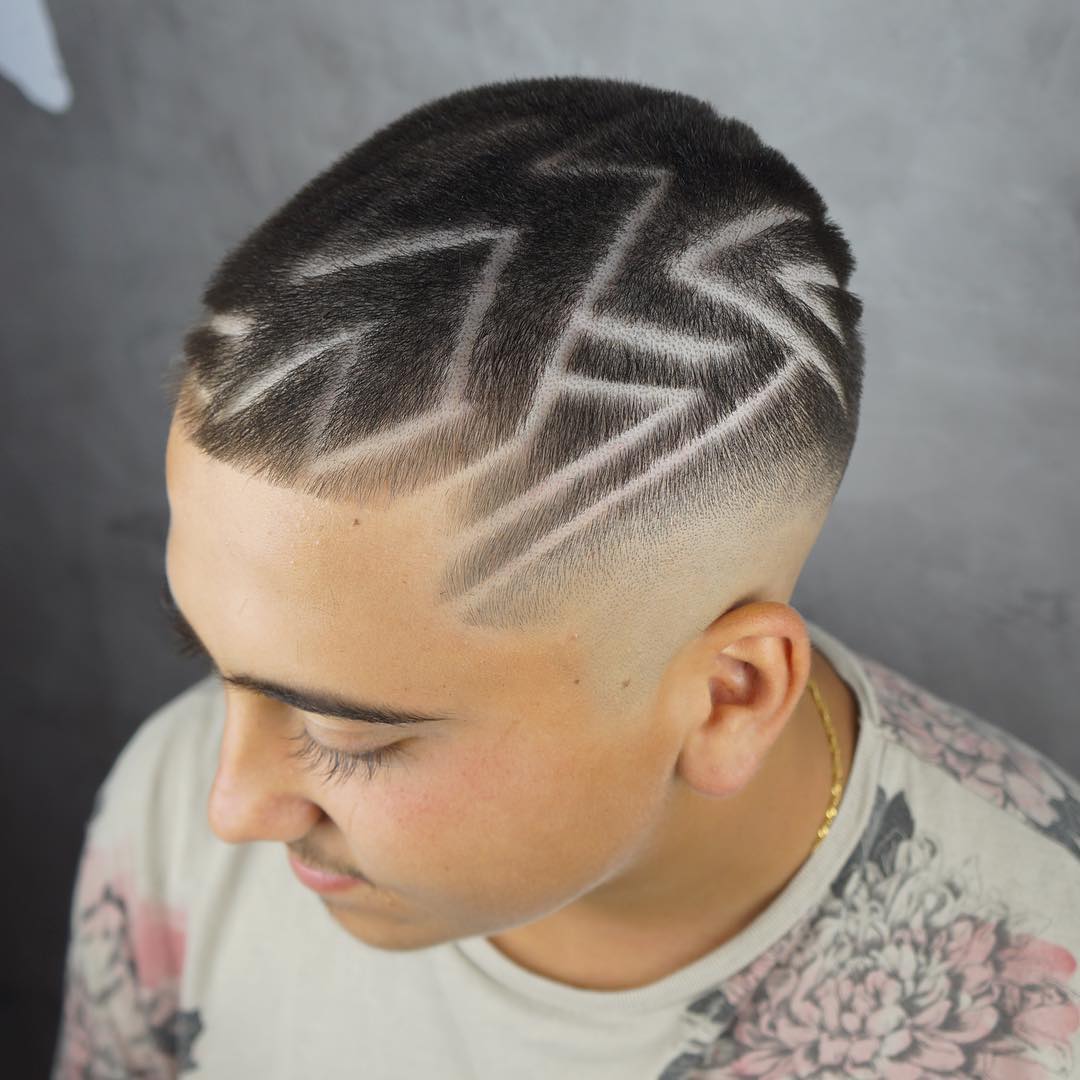 Geometric lines shaved into a buzz fade are sure to get you noticed.
7. Burst Fade Mohawk + Hair Design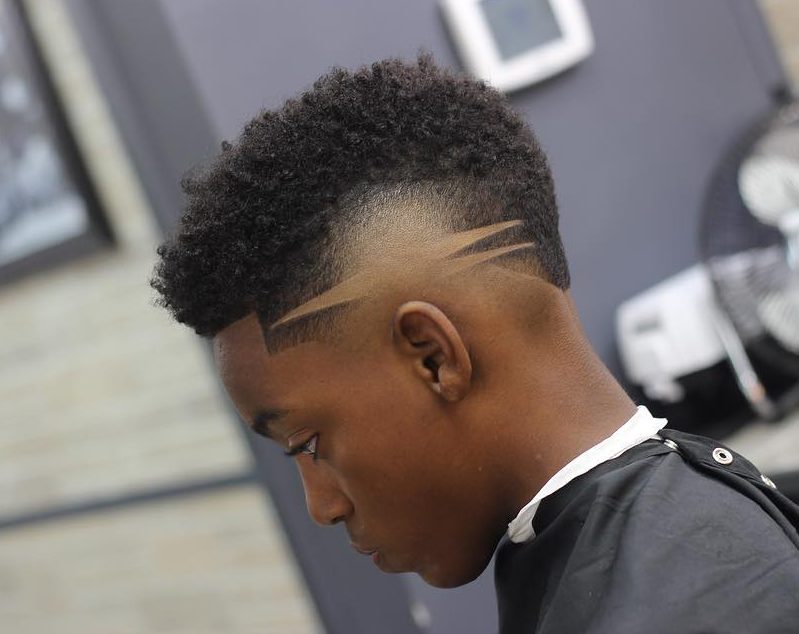 Short mohawks are another huge hair trend for guys this year. This one adds a shaved design to the classic burst fade frohawk.
8. Side Part Hairstyle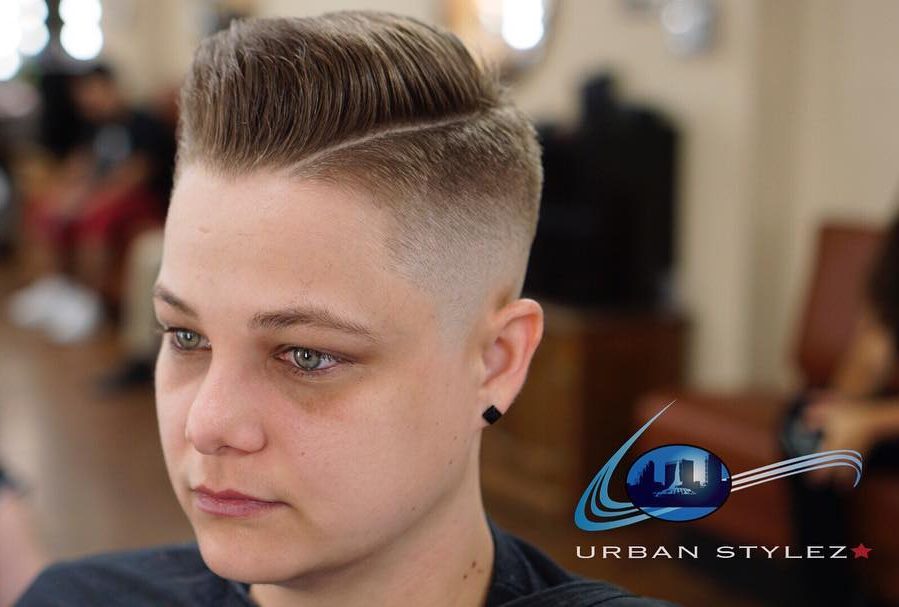 Another way to wear the side part, aka comb over, is with a defined part.
9. Pomp Fade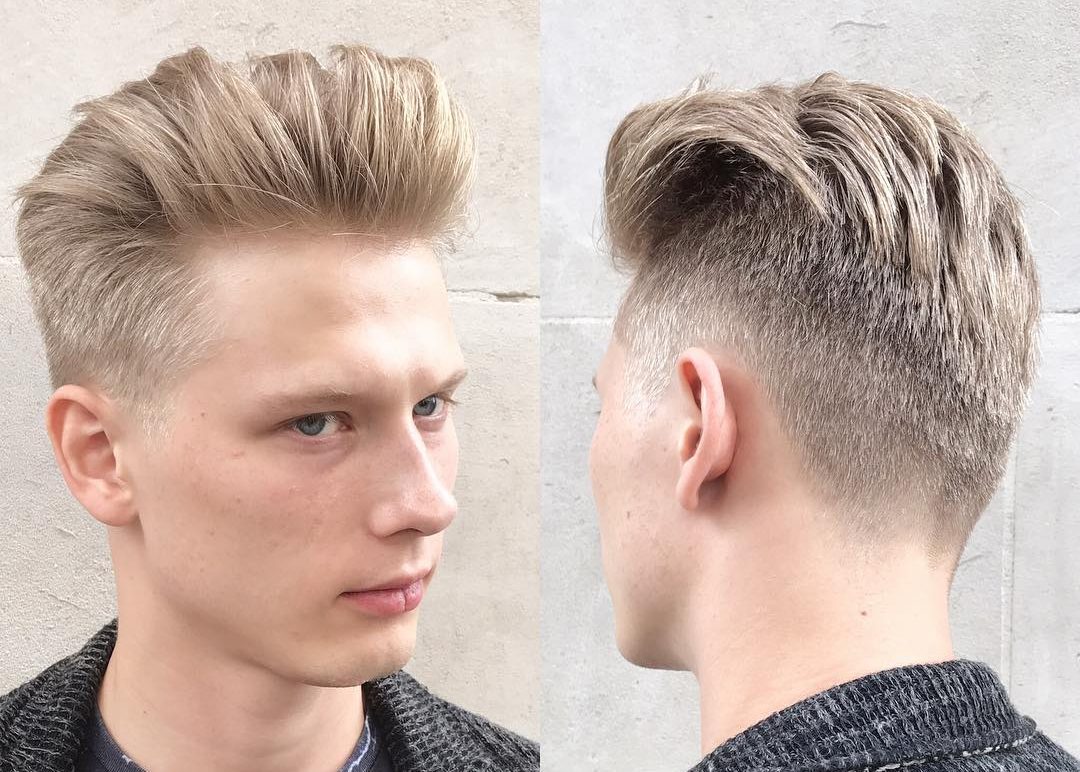 Pompadour-inspired hairstyles are easier to style than they look. Blow-drying helps but it can be done with just product. Try something classic like Layrite if you're just starting out. This cool long on top haircut can also be styled over to one side or worn loose.
10. Hair Design + Curly High Top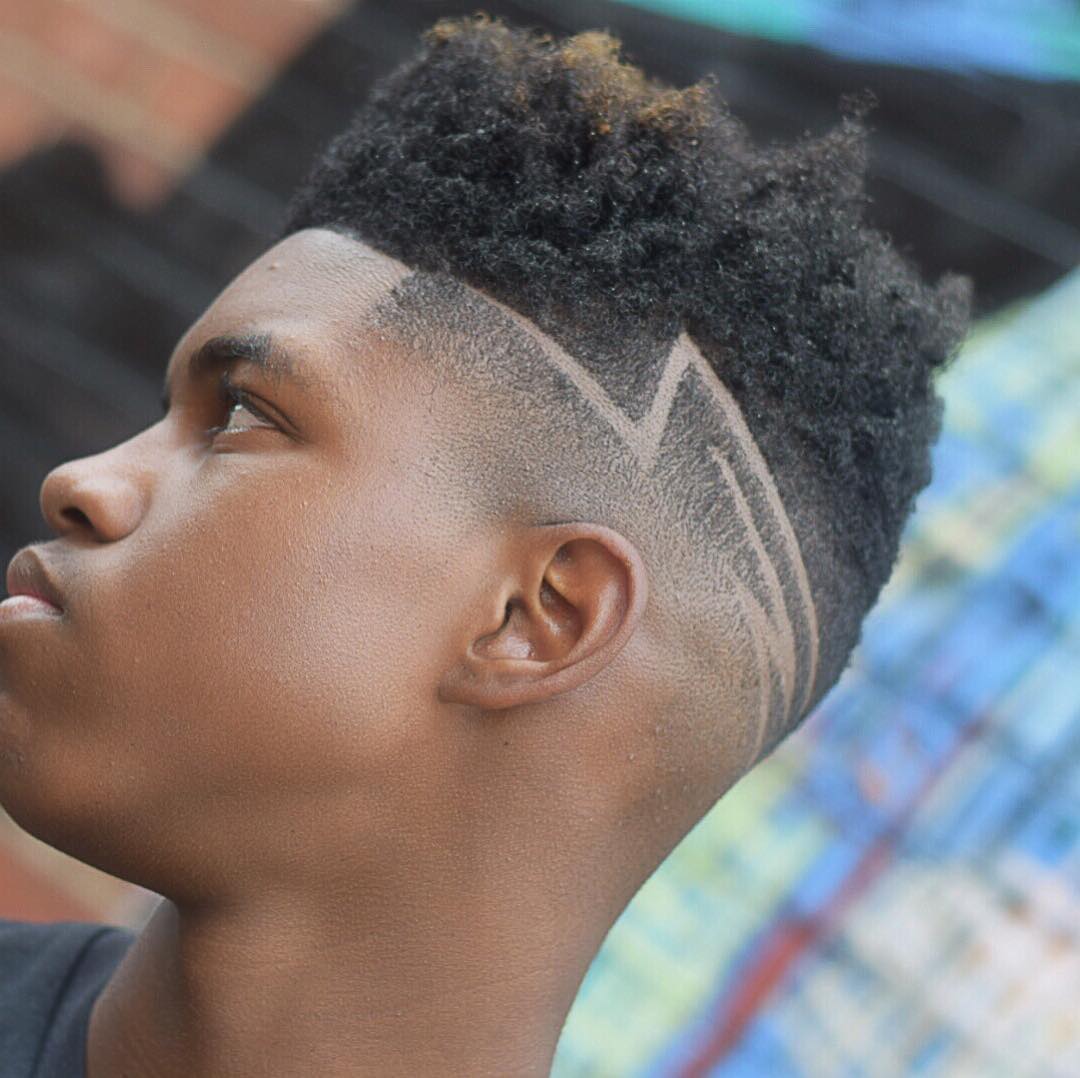 This fresh look contrasts linear zig zags with kinky curls on top.
11. Curly Hair + Low Bald Fade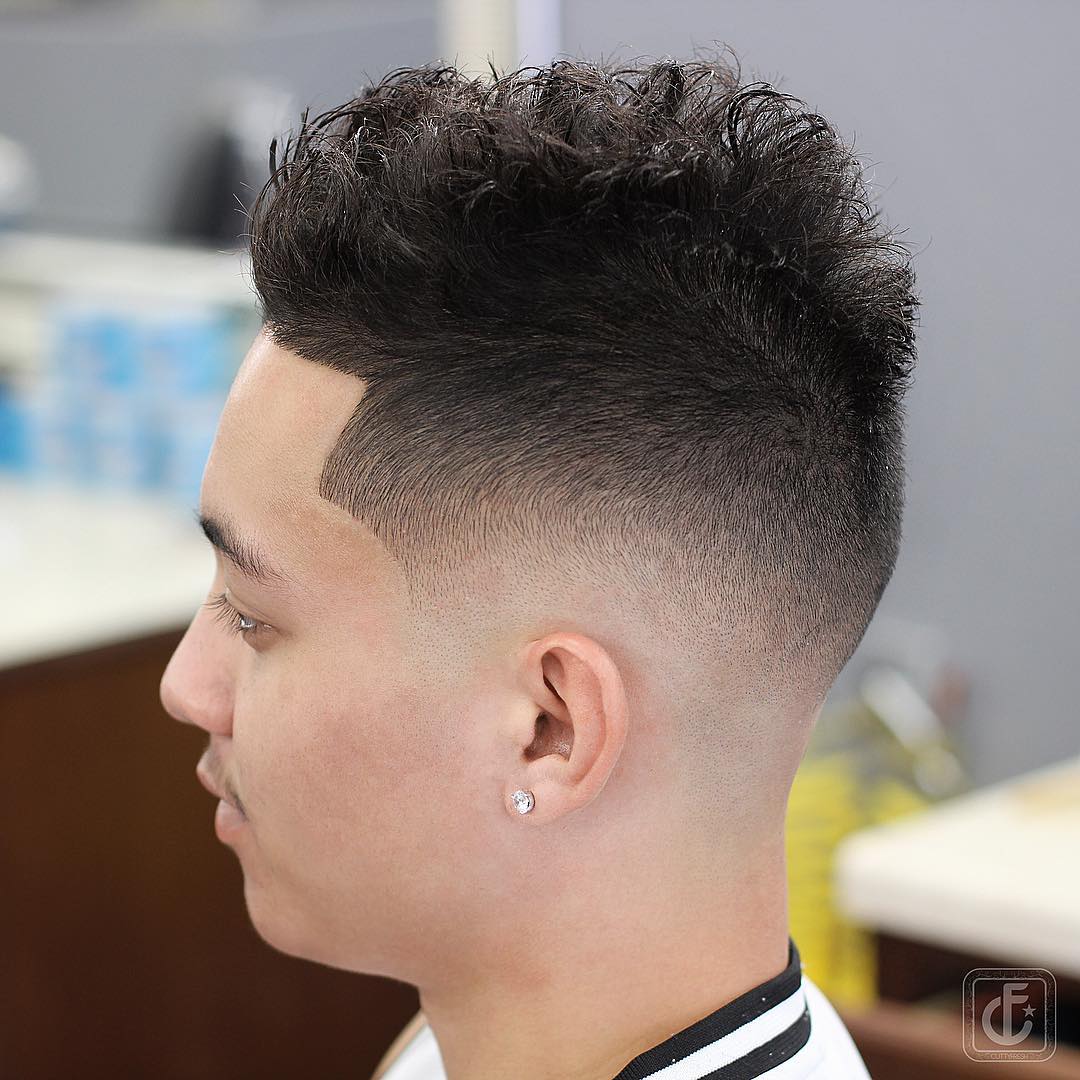 This cool cut features texture on top and fade that starts high and goes to the skin down low.
12. Buzz + Fade + Line Up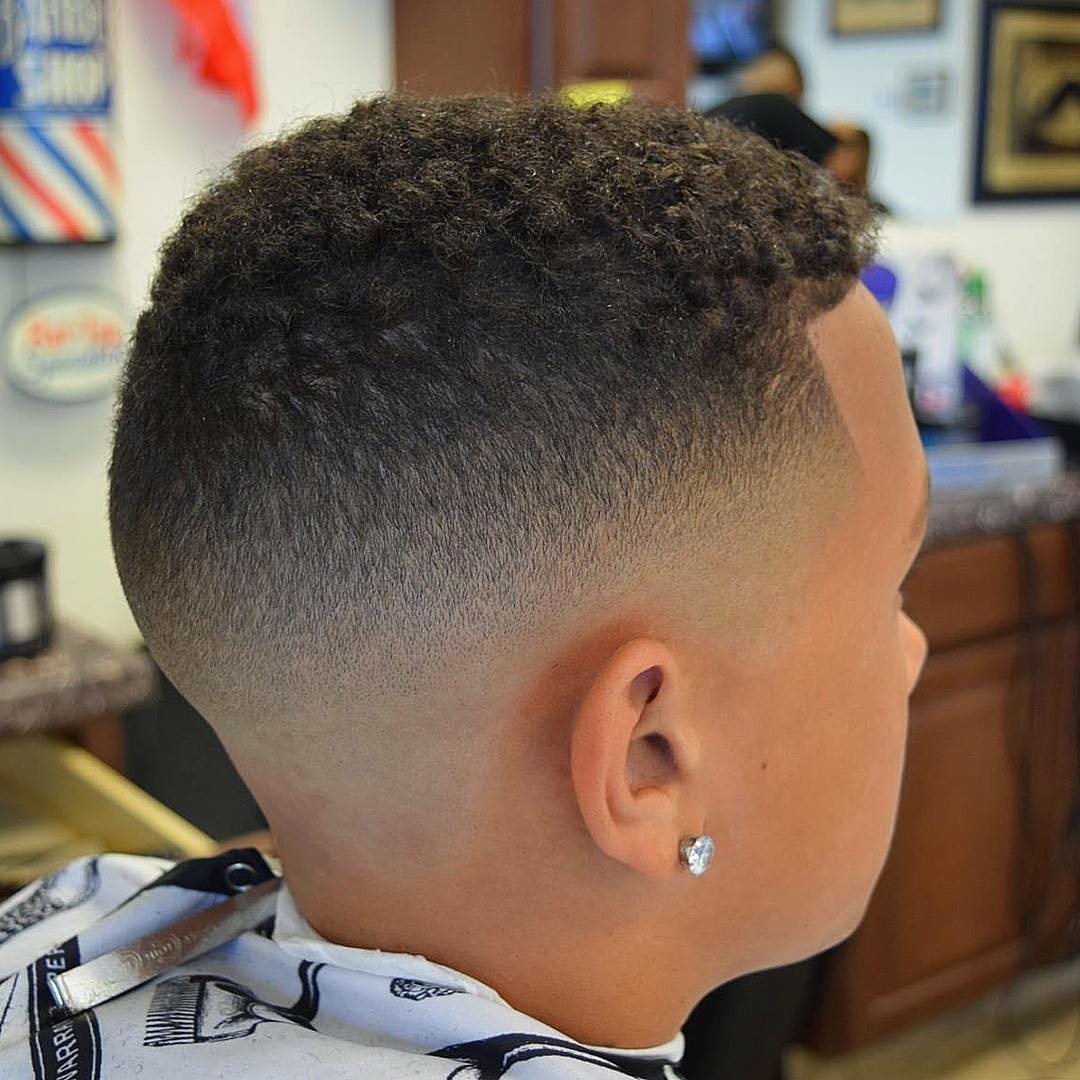 This is one of the most popular buzz haircuts for guys of a range of hair types. It works well for curly and black hair, like Drake, as well as as any thick locks. It's a cool cut for guys wanting a no maintenance look.
13. Wavy Fringe

Don't just cut off that wavy or curly hair. This long on top, short sides and back combines texture and fringe trends with easy to manage sides.
14. Low Fade Haircut + Jagged Bangs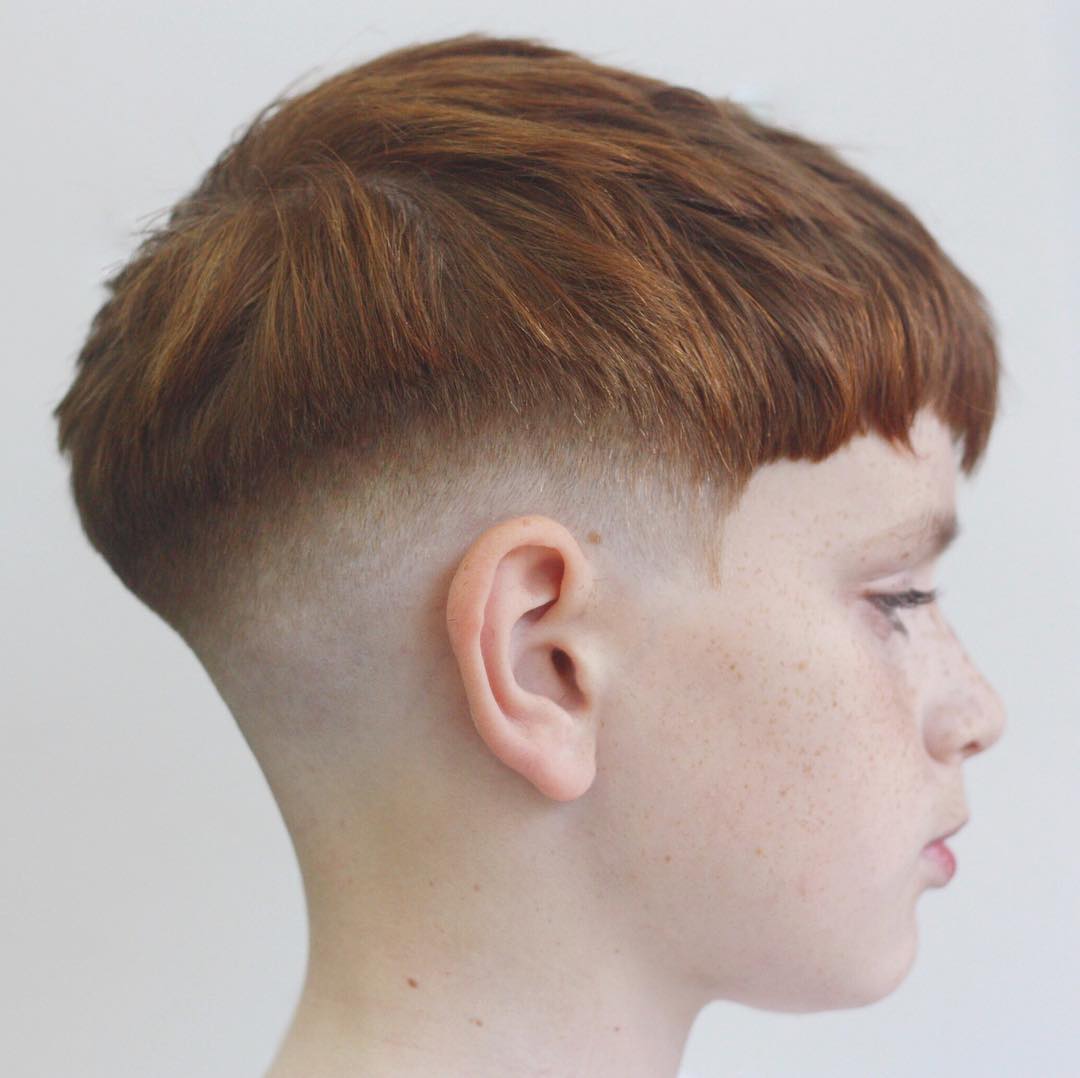 All kinds of bangs for guys are on trend this year. This fresh cut features a blurry fade at the back and jagged fringe at the front.
15. Textured Pomp + Side Part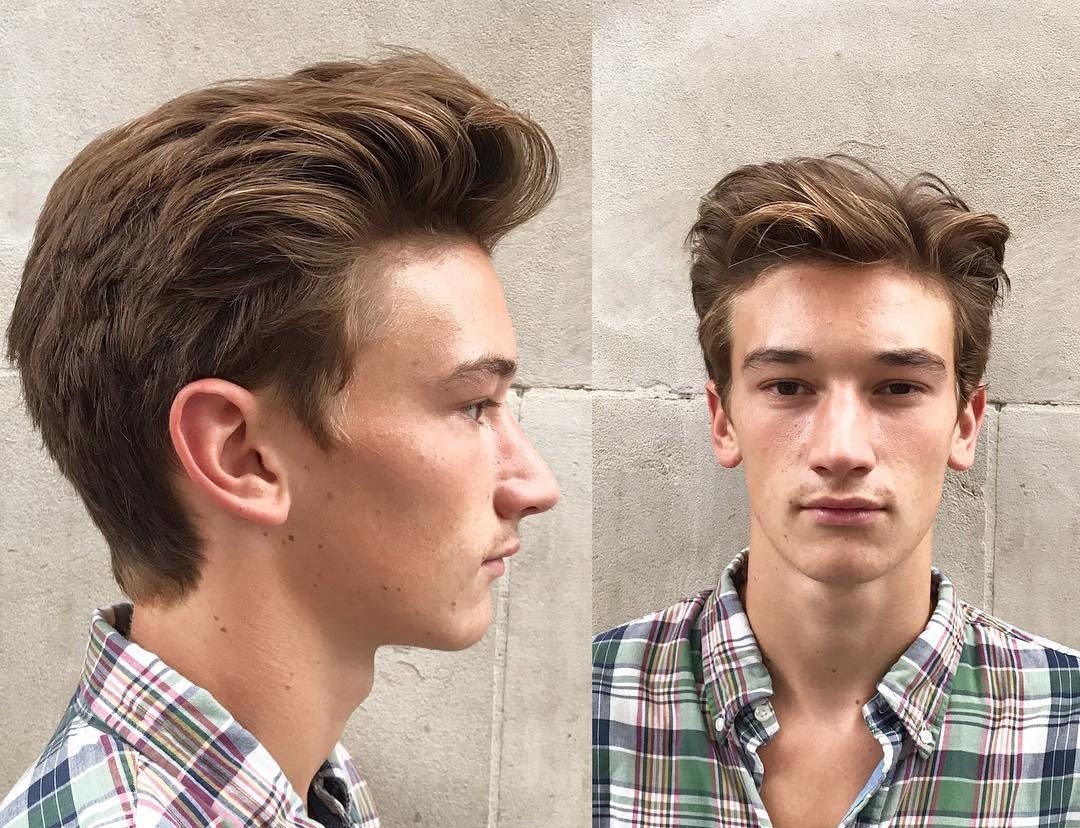 Another hair trend for guys this year is longer looks and tapered sides. This cool has both plus lots of textured volume. It's easy to style with a texturizing product and fingers.
16. Flat Top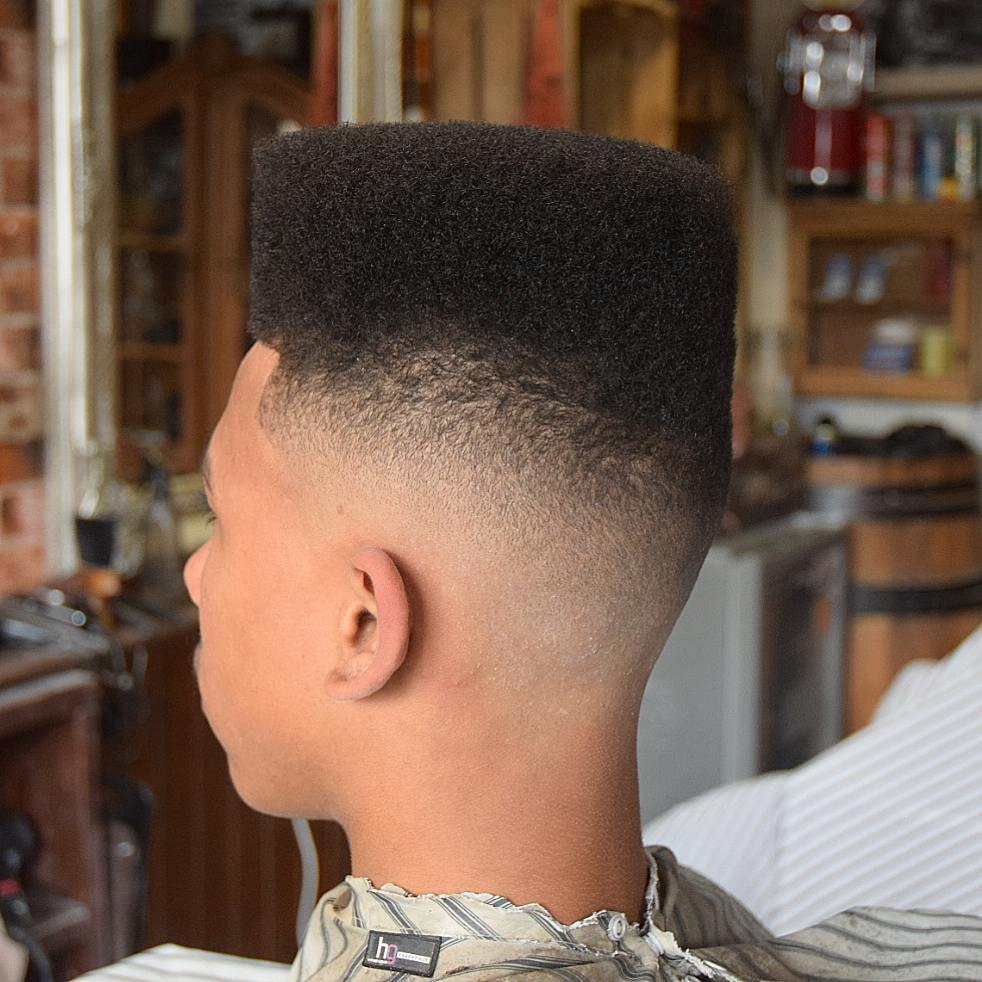 Another longer hairstyle for guys that is huge this year is the flat top. Wear it with a 90s-inspired drop crotch or your favorite skinny jeans.
17. Burst Fade Haircut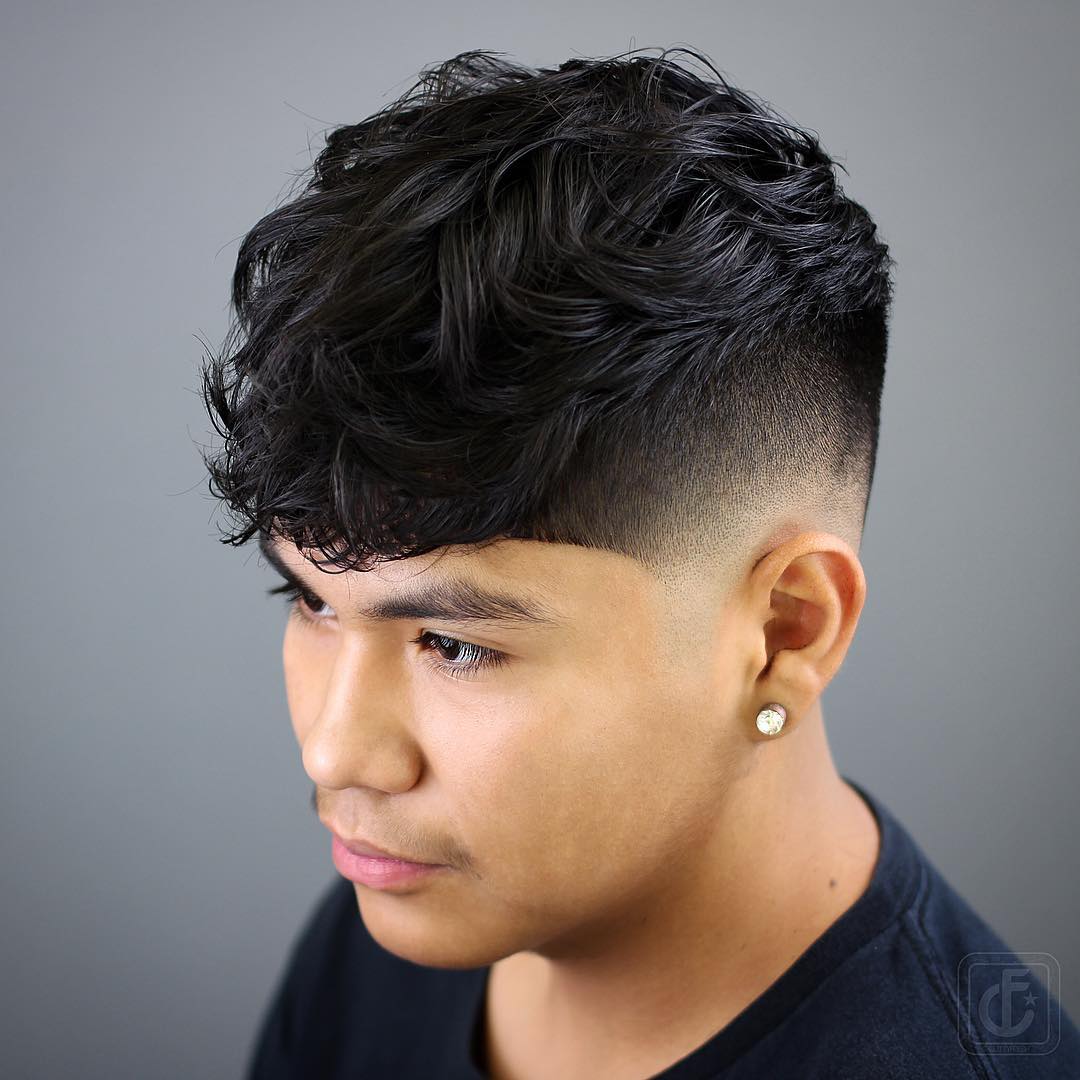 This cool burst fade haircut for wavy hair leaves plenty of texture on top styled down over the forehead.
18. Spiky Faux Hawk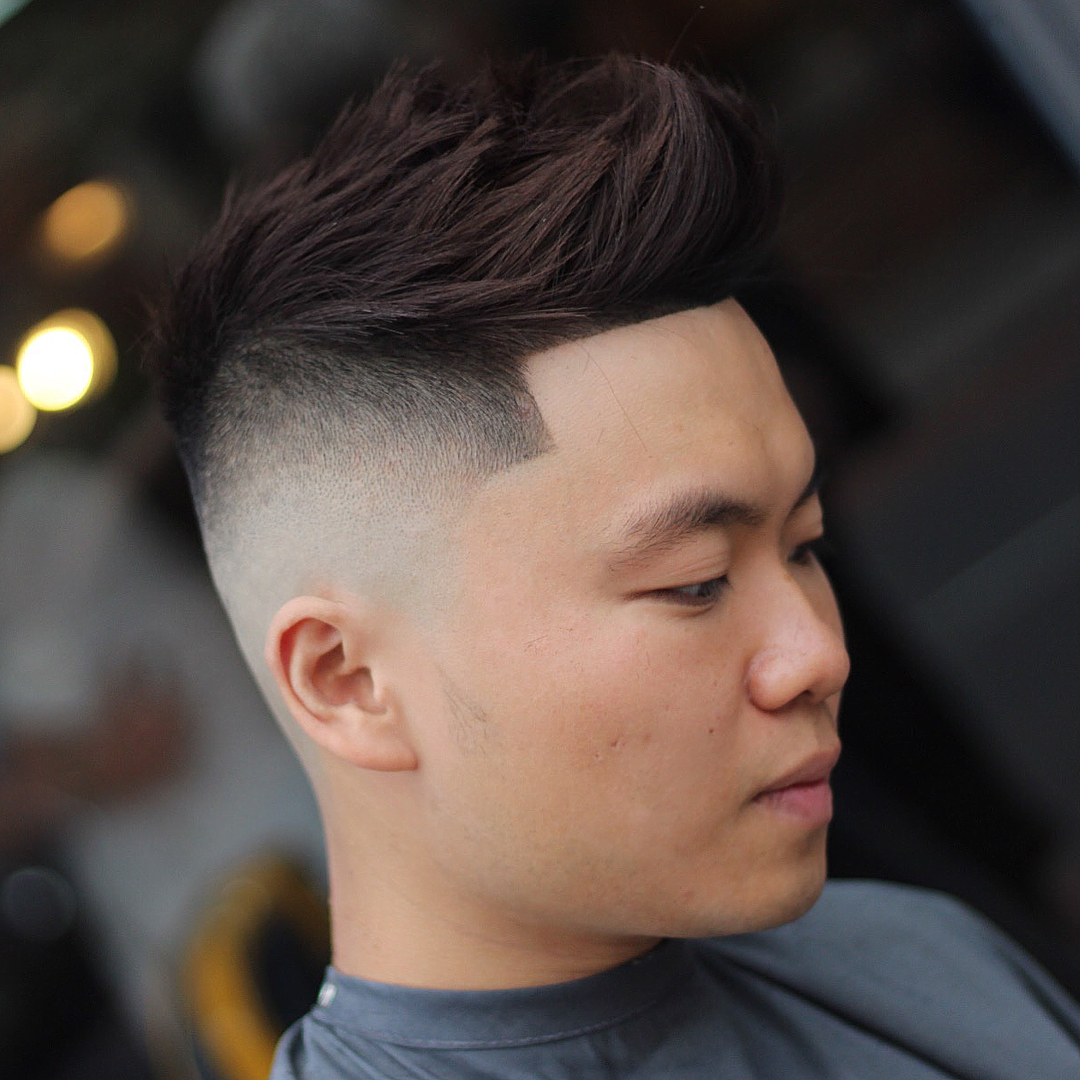 The faux hawk, aka fohawk, is a men's hairstyle that persists because it is so flattering. The high fade haircut could also be styled into a slick back or worn loose.
19. Mid Bald Fade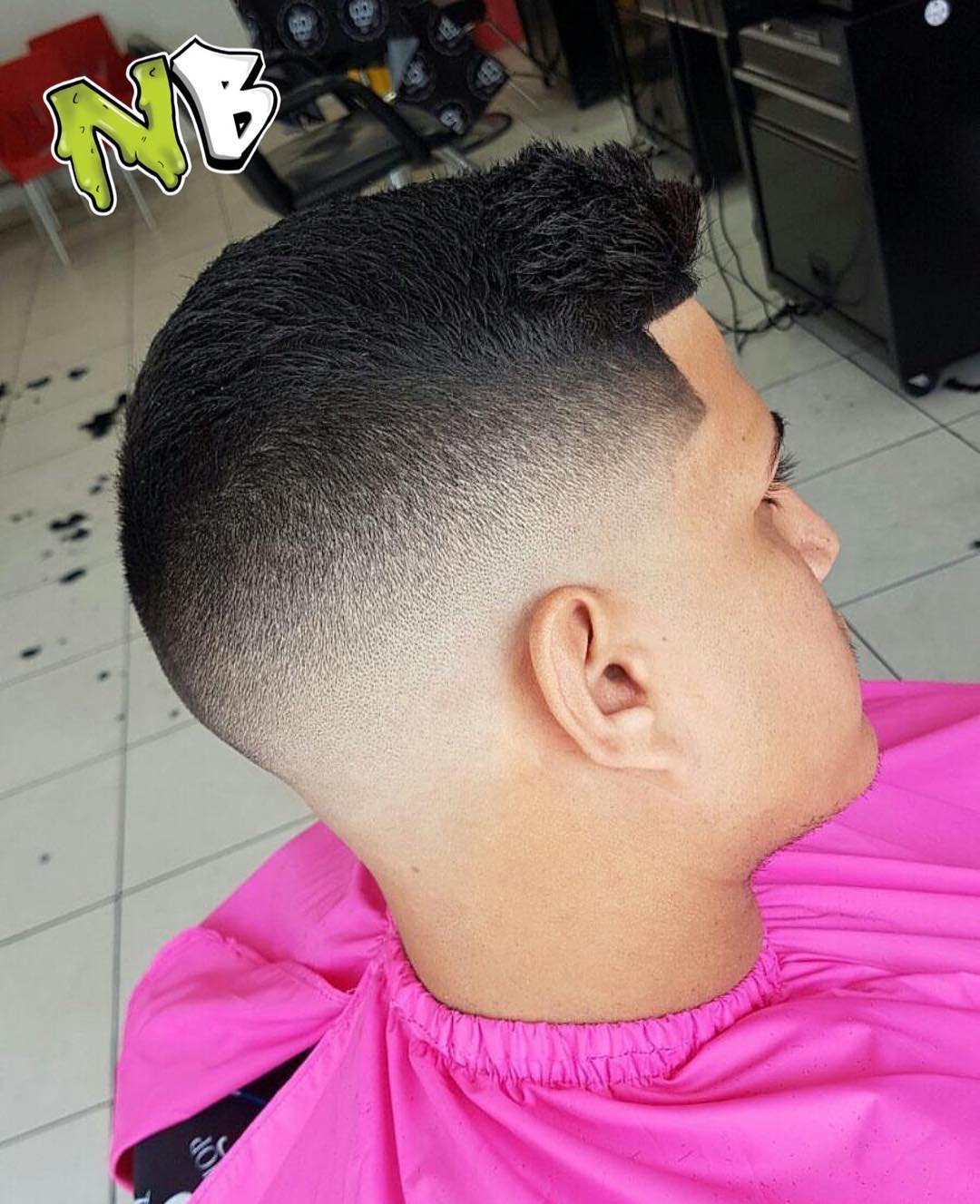 High school can be busy between classes, sports and socializing. A fade haircut with some length on top makes sure hair is on point at all times.
20. Mid Fade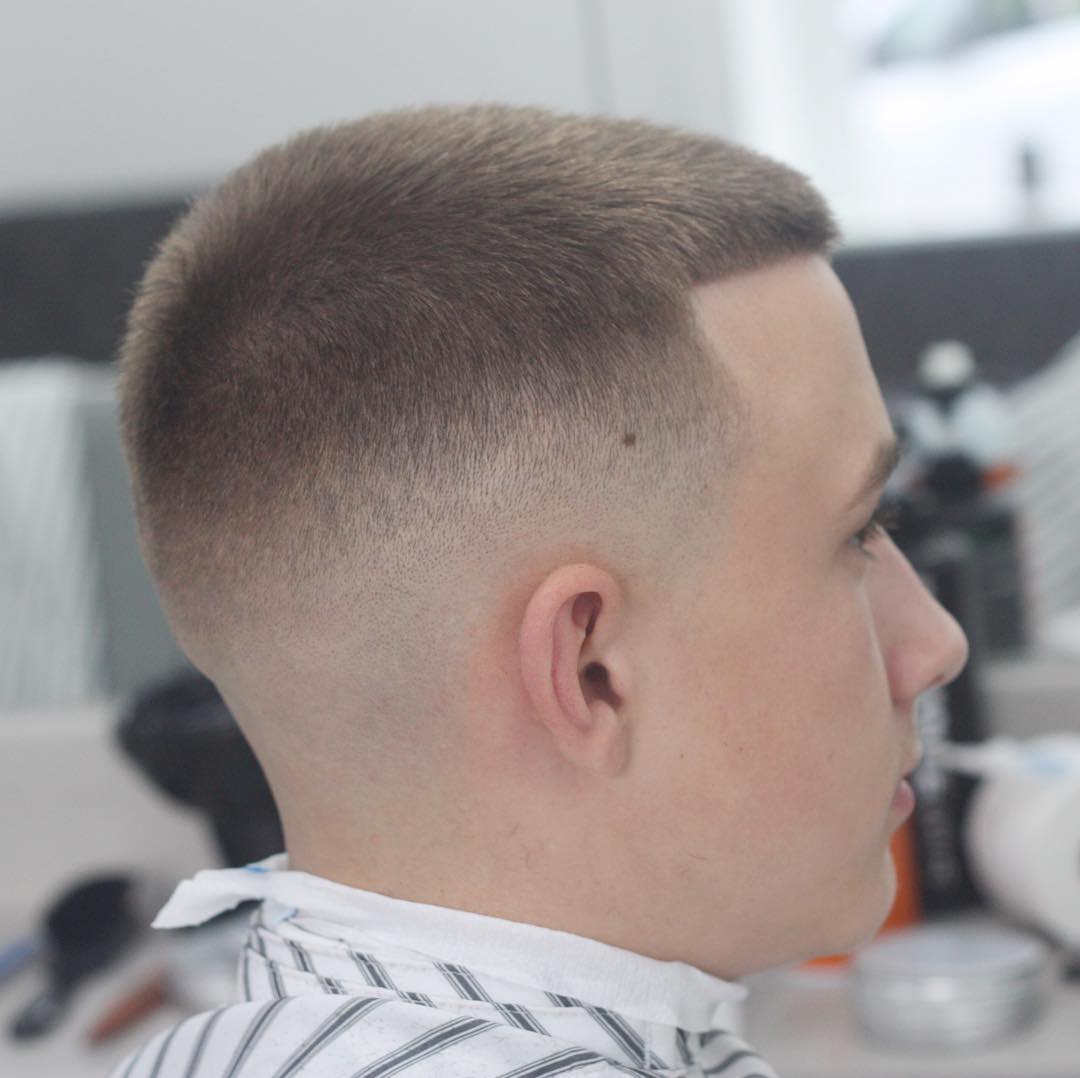 This fresh cut looks great before, during and after gym class.
21. Textured Crop + Shaved Lines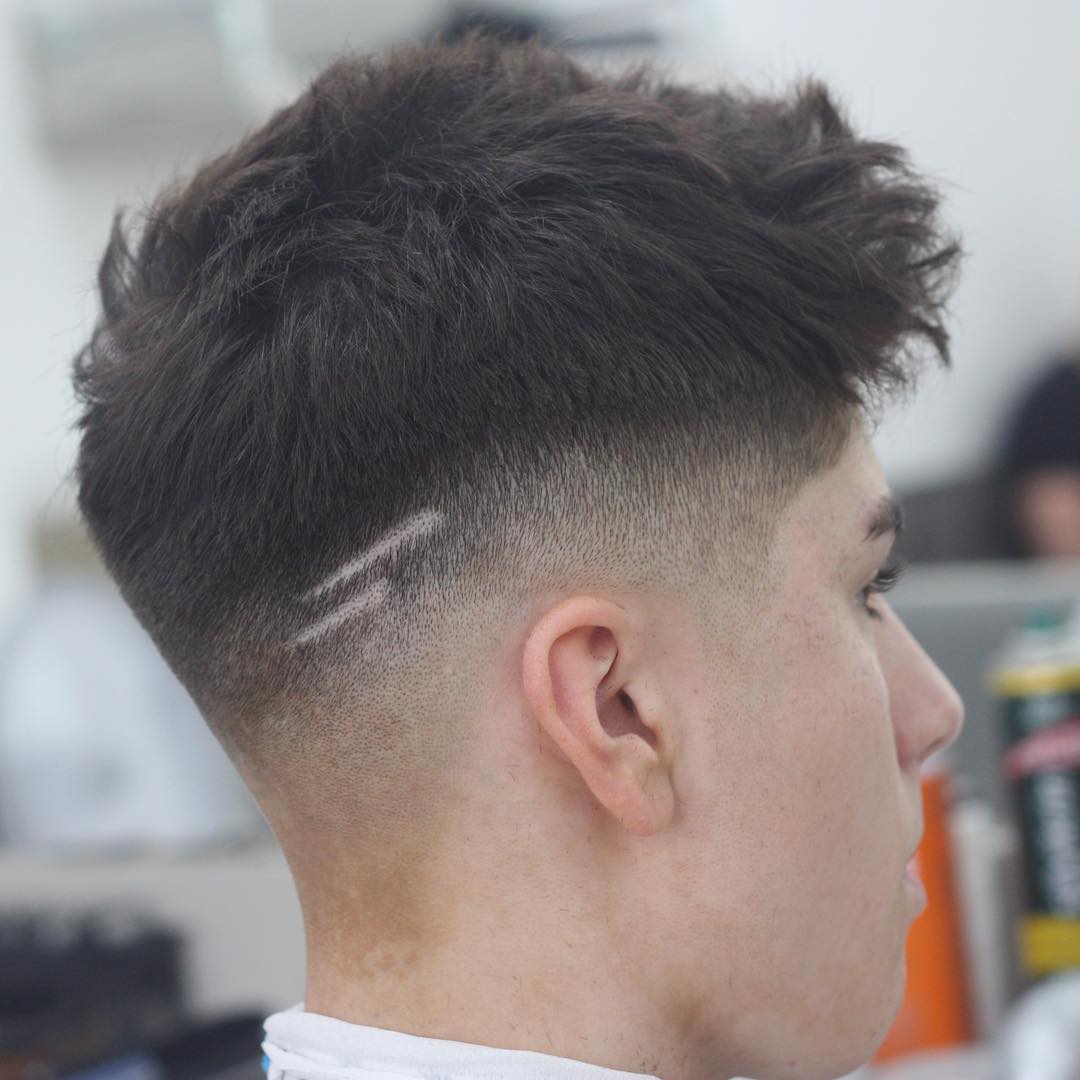 This on trend look combines this year's hottest haircut with a pair of shaved lines at the back.