The temp fade, also known as the temple fade, is a quick fade at the temple. It usually includes the sideburns but the faded area can be smaller or larger.
Like other fade haircuts, the temple fade can be added to any type of men's haircut of any length and for any hair type. The temp fade is a great addition to anything from an ultra-short buzz fade to medium length looks and even long hair.
Whether you like to wear the latest men's hair trends or go your own way, the temple fade accentuates your cool look. It also works with beards and can even be called a beard fade.
Ready to learn more? Here are 12 ways classic, modern and new ways to add a temp fade to men's hair.
How to Wear a Temp Fade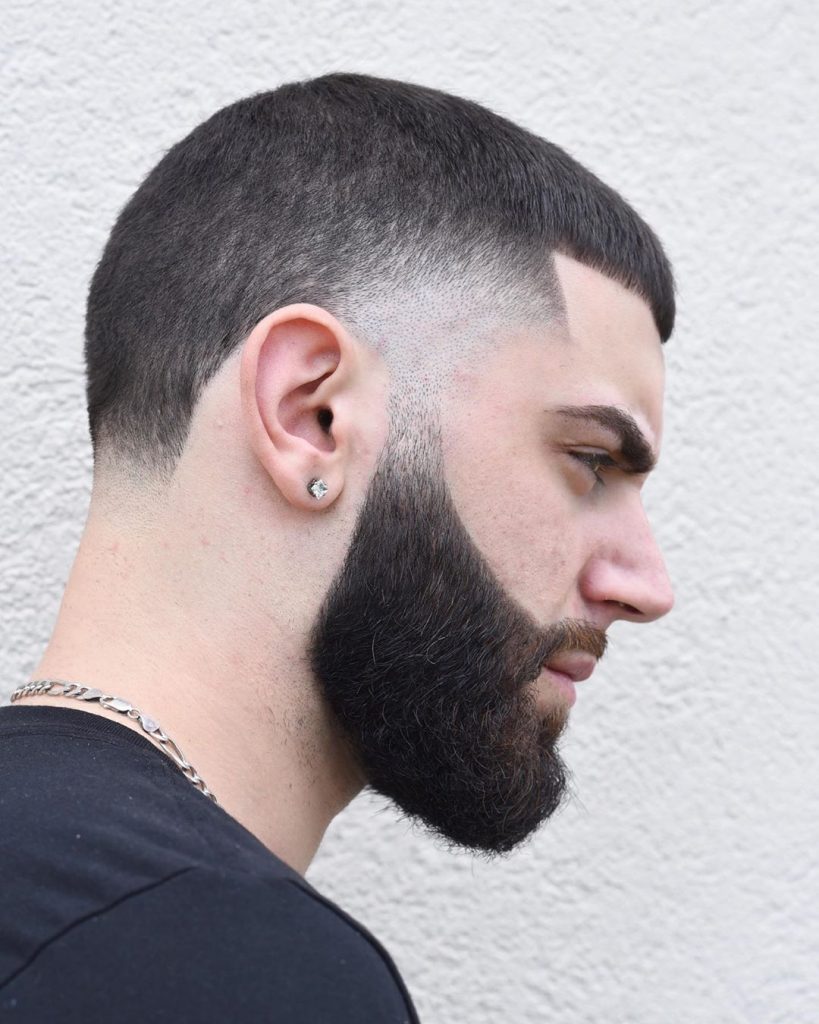 The buzz cut and fade can be worn with all types of fades. This fresh looks uses a temple fade to separate short hair from a thick beard.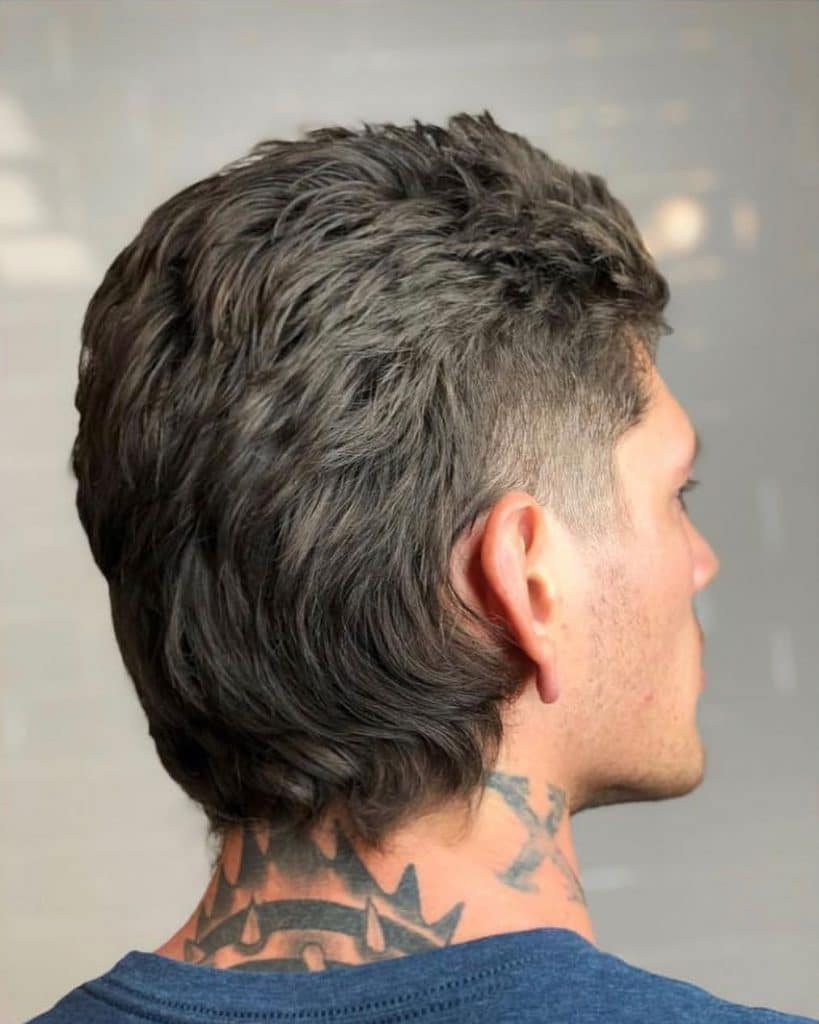 It's no secret that we enjoy a good mullet. A temple feed emphasizes both the business at the front and party at the back.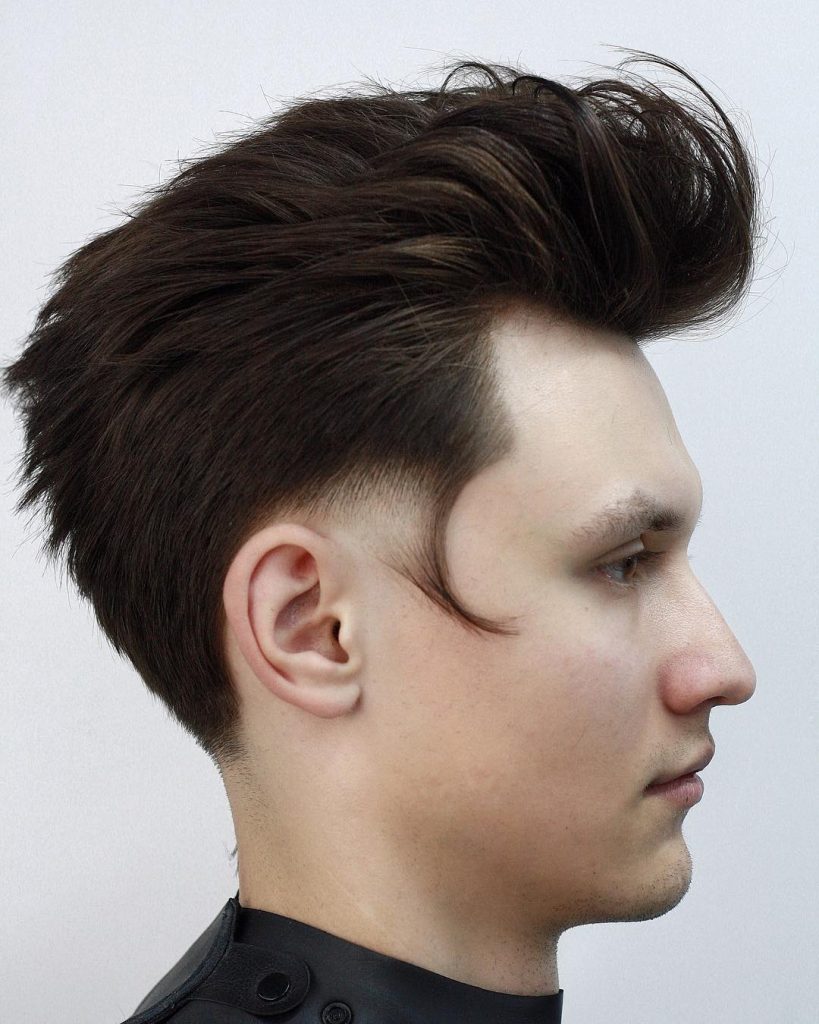 The pompadour hairstyle is always being reinvented. This modern pomp adds messy texture and an unexpected temp fade in a curled sideburn to that classic shape.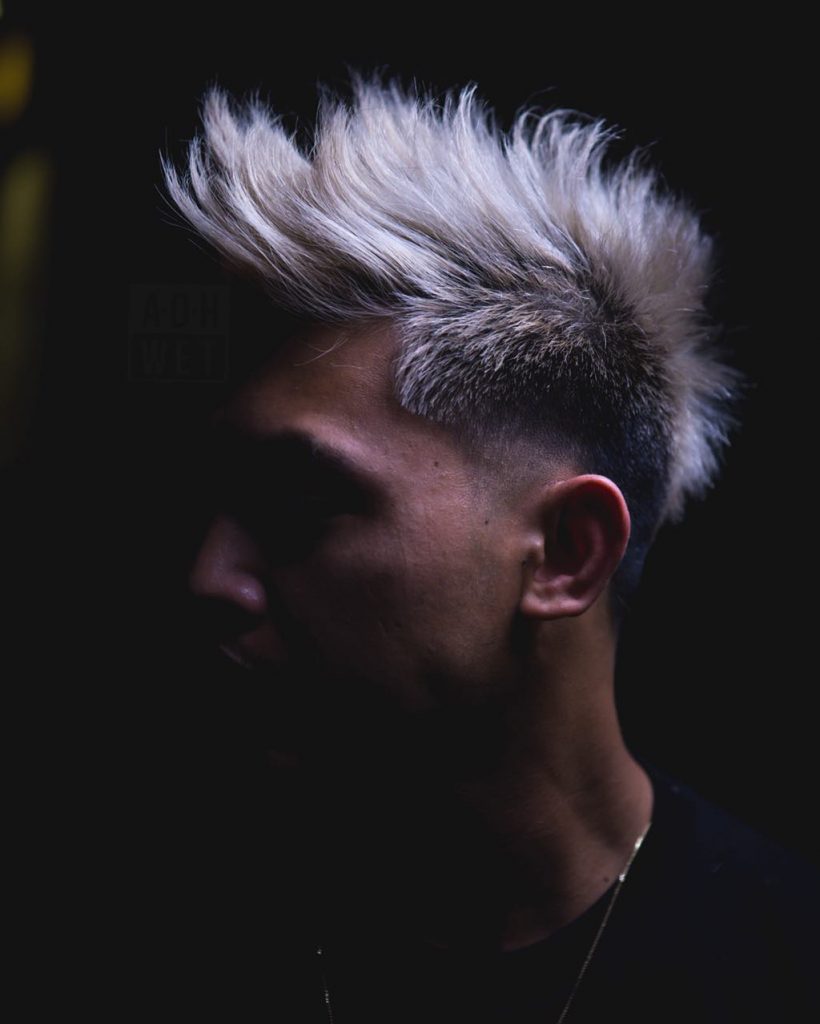 Many mohawk fades use a burst fade behind the ear but this temp fade serves to emphasize both the shape and length of this cool platinum mohawk.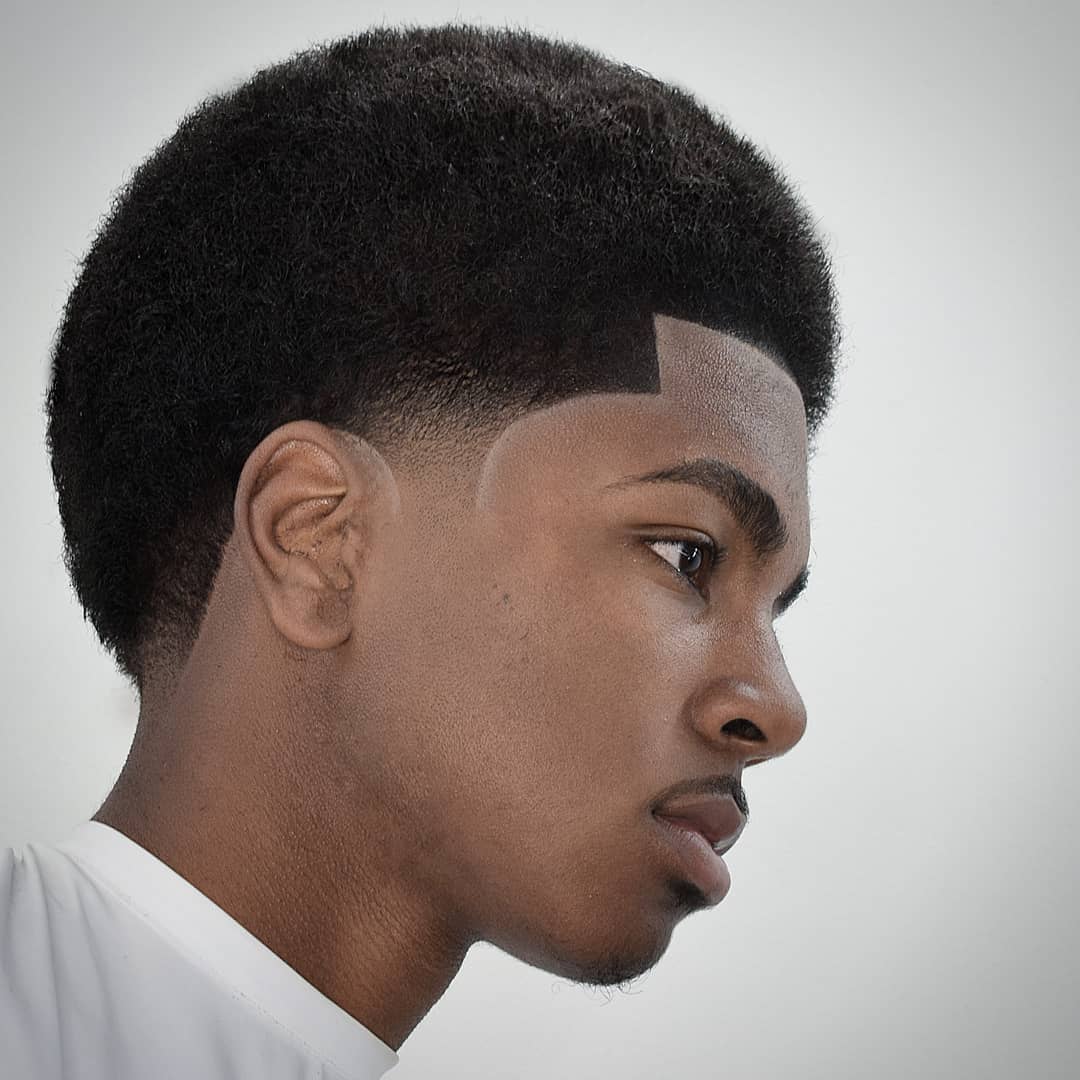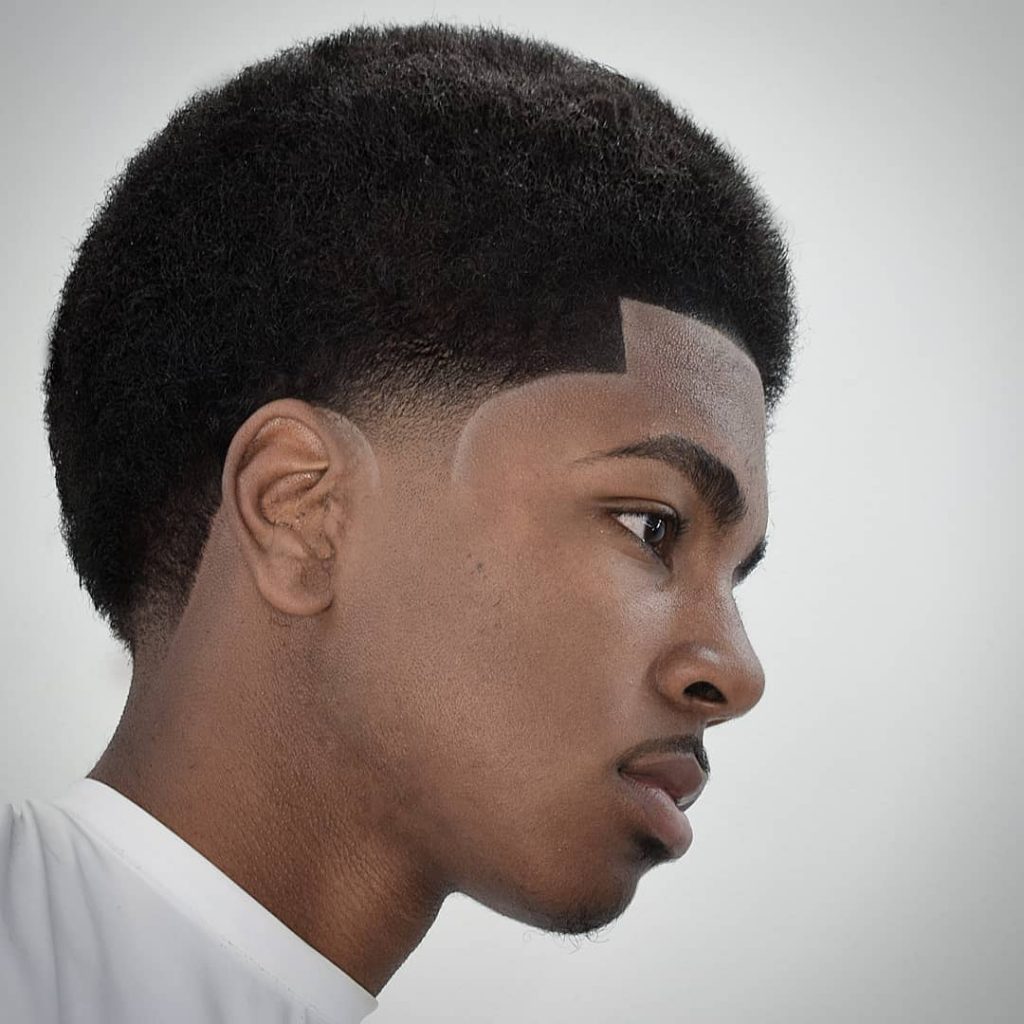 The edges of this modern afro get a defined shape from a crisp line up, smooth neck taper, and blurry temp fade.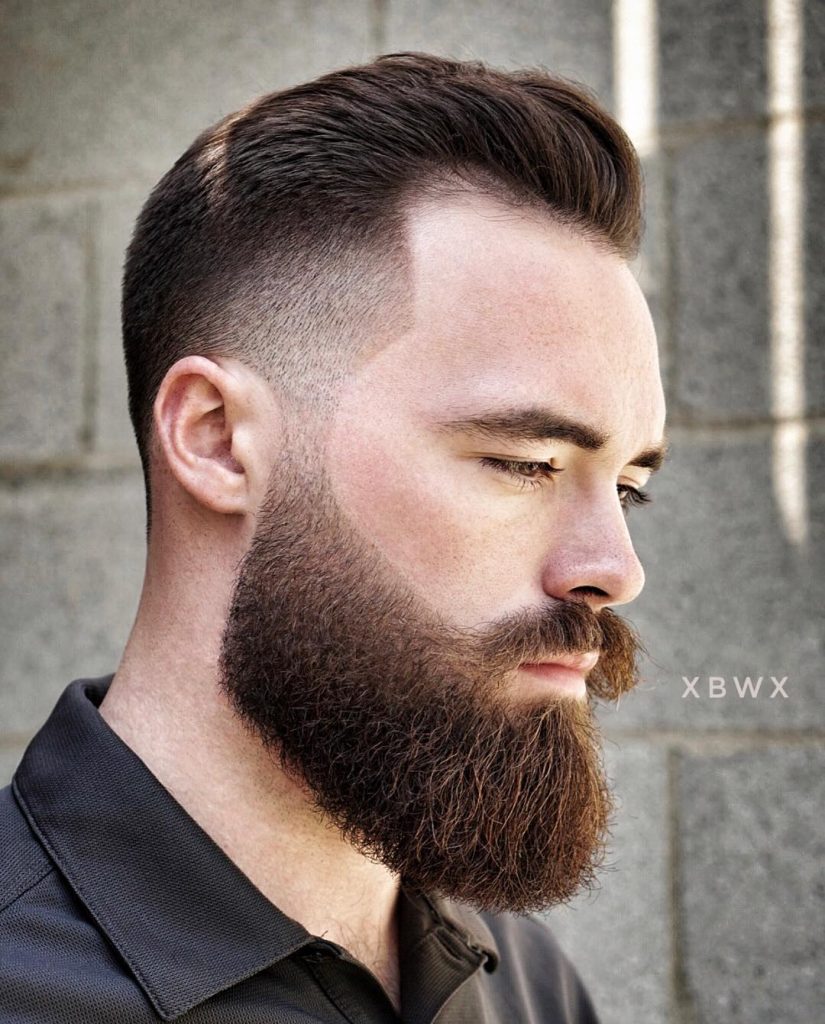 Going from modern to classic, the temp fade here cleans up the area between short slick back and groomed beard for a look that can be hip or professional.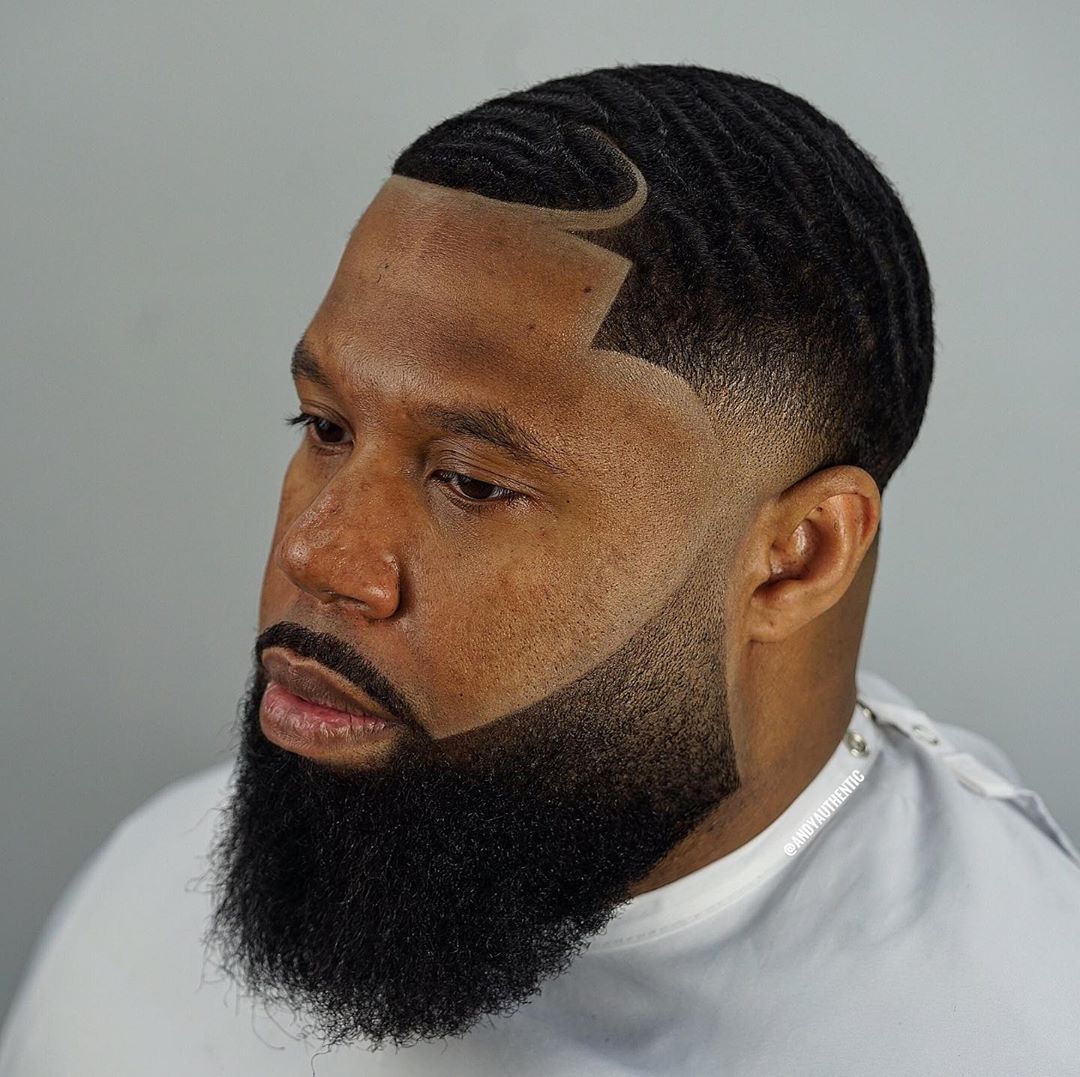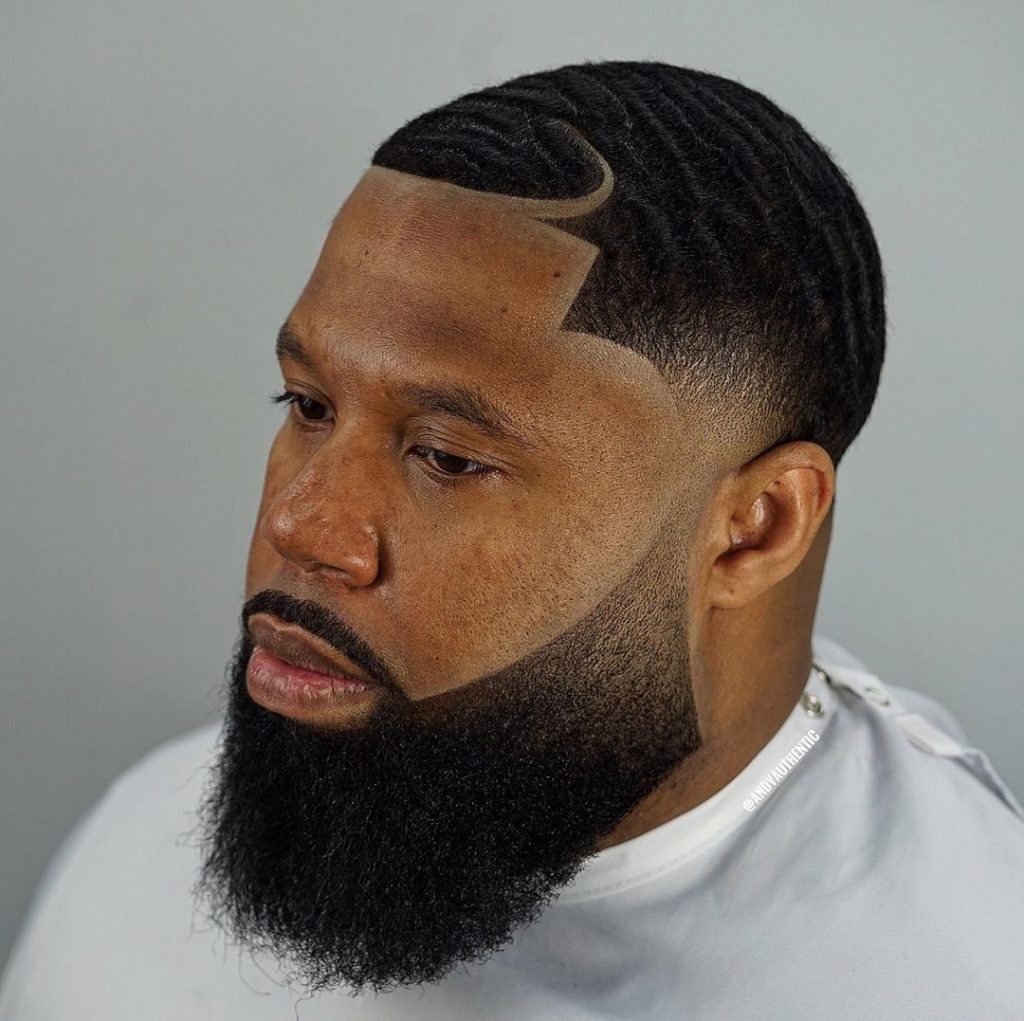 In addition to separating hair from facial hair, this temp fade separates waves texture on top from the curly black beard.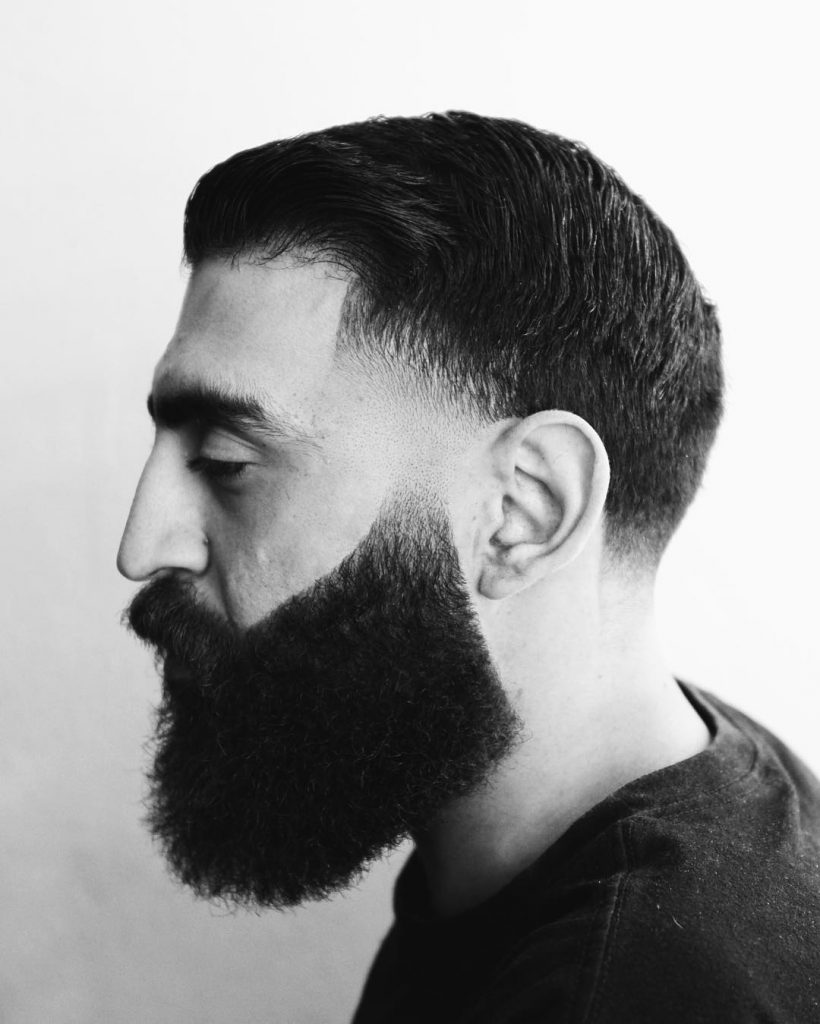 A temp fade gives a clean-cut finish to even the longest hair and fullest beards. Make sure they both look their best with the right best pomade for your hair type plus a beard balm.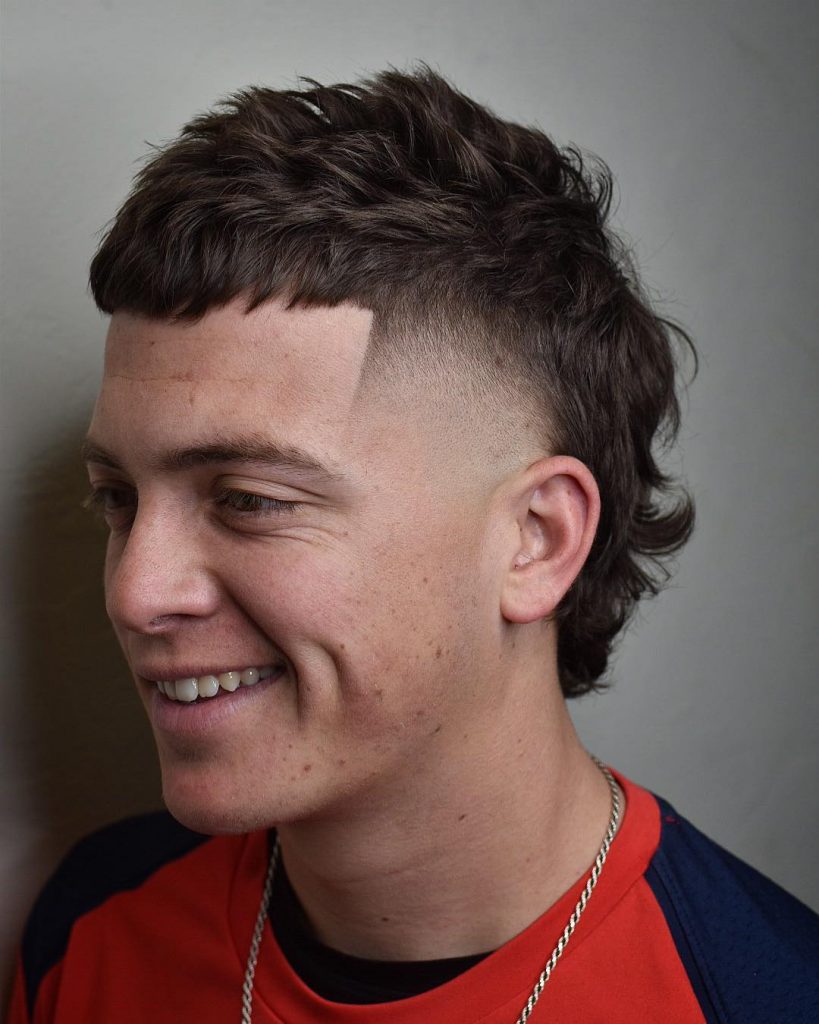 Without this temp fade and line up, this wavy mullet would have a round profile instead of this streamlined wide mohawk.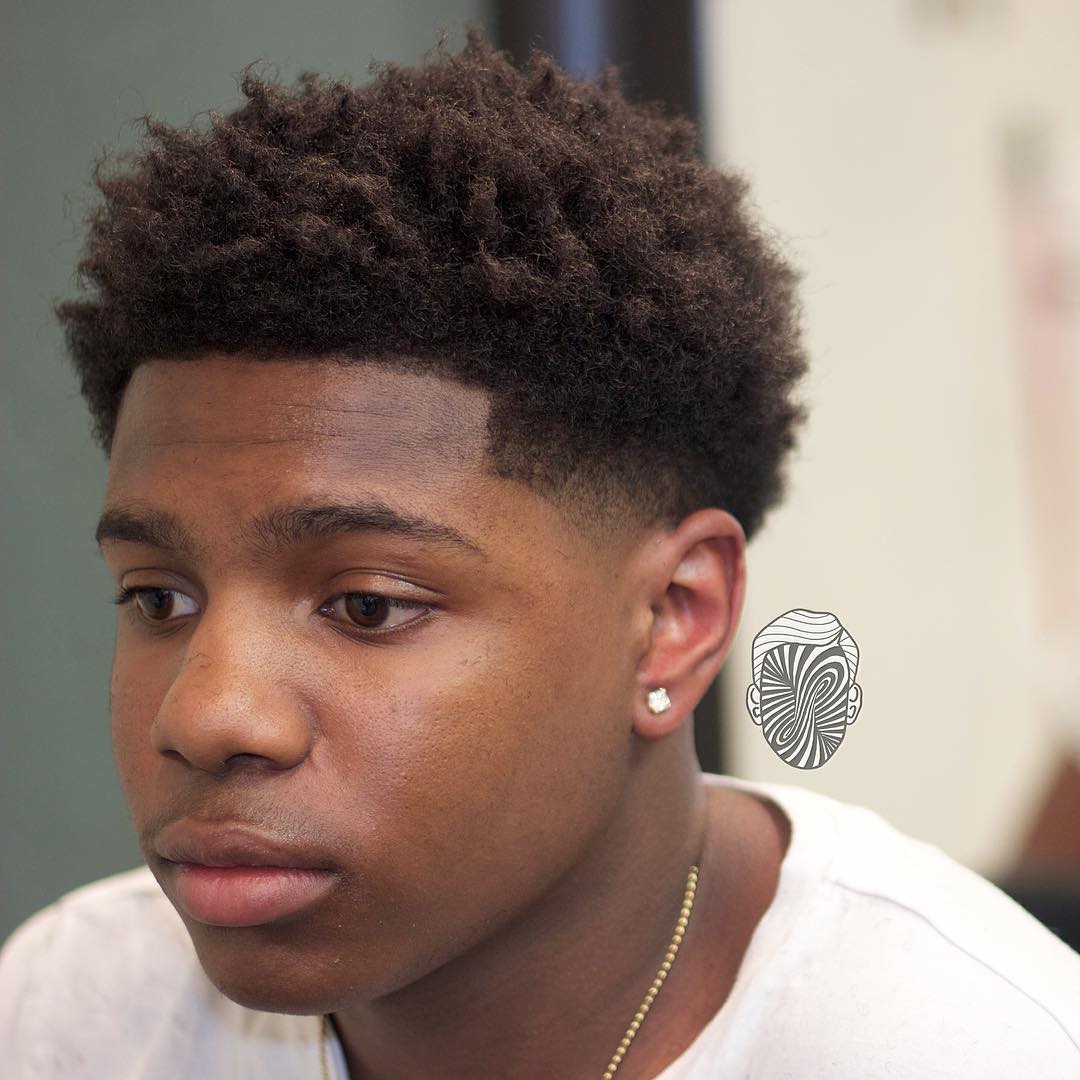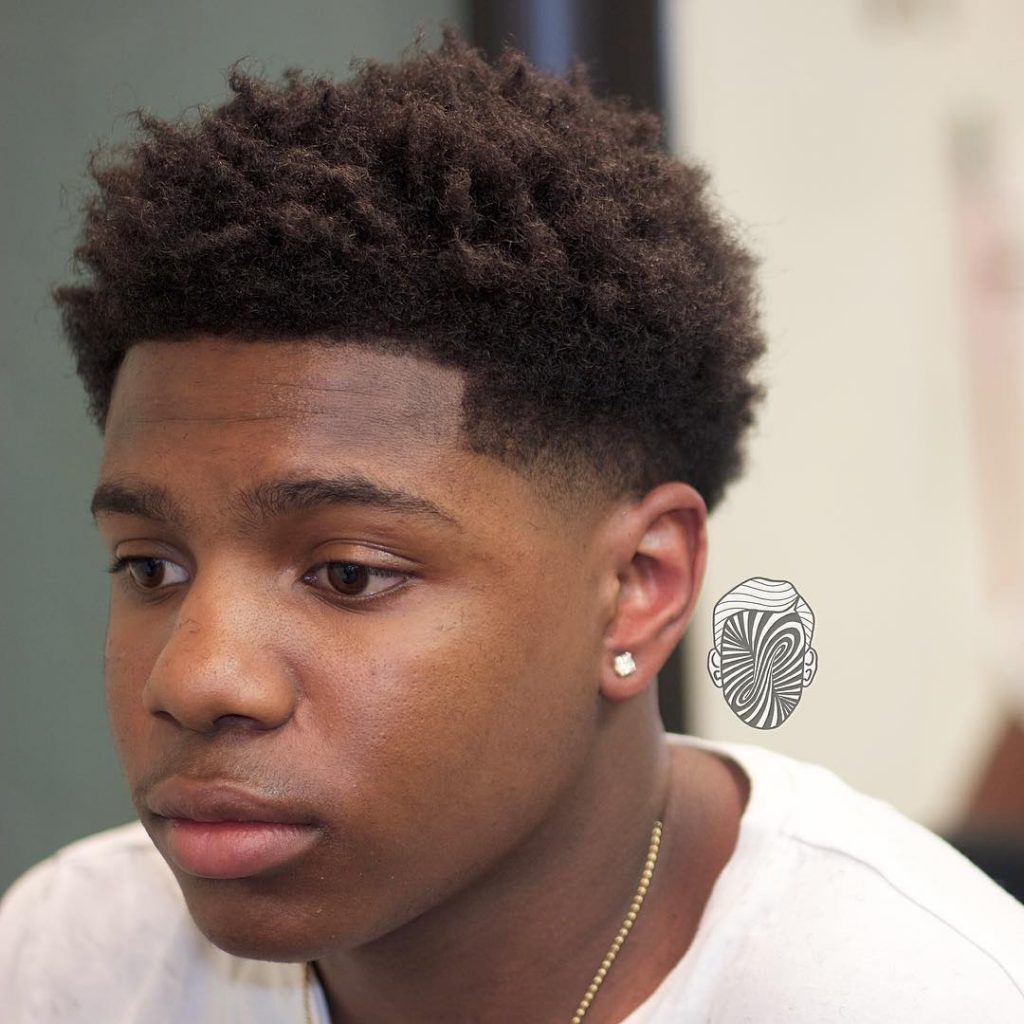 Instead of a low fade, try a temp fade and neck taper for your blowout haircut.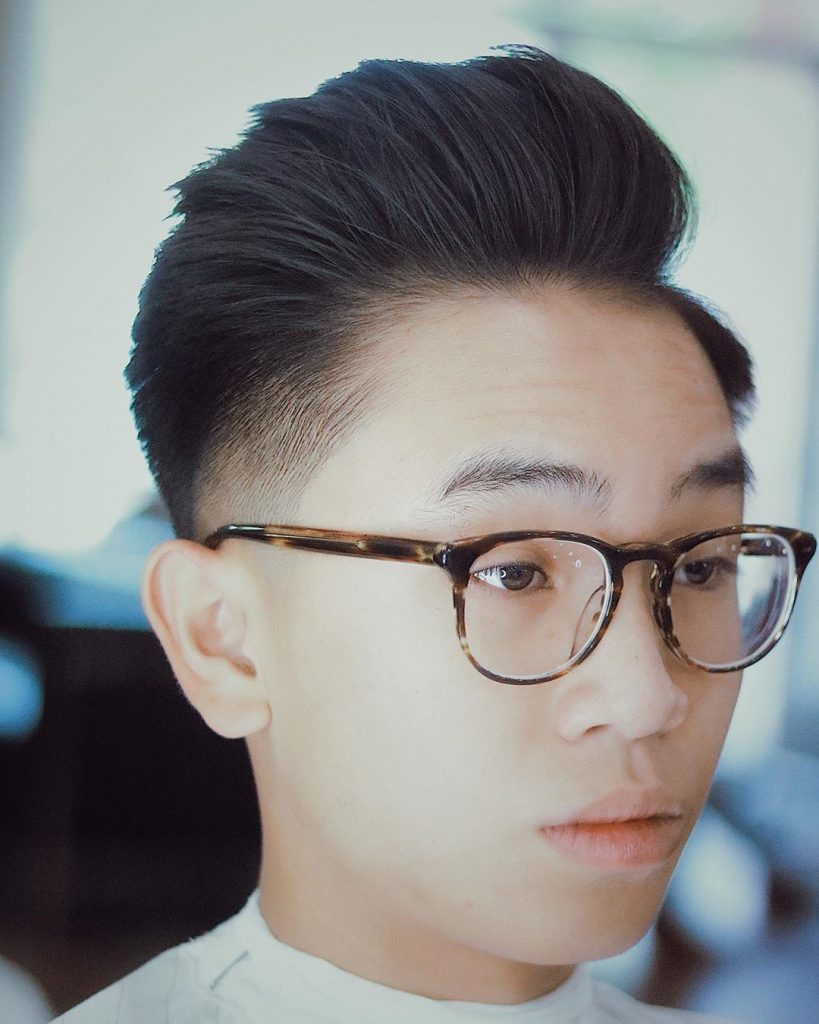 The pomp is one of the best men's haircuts, especially guys with round faces and Asian men. This version is too with height on top and short sides that elongate the face and make the most of thick hair.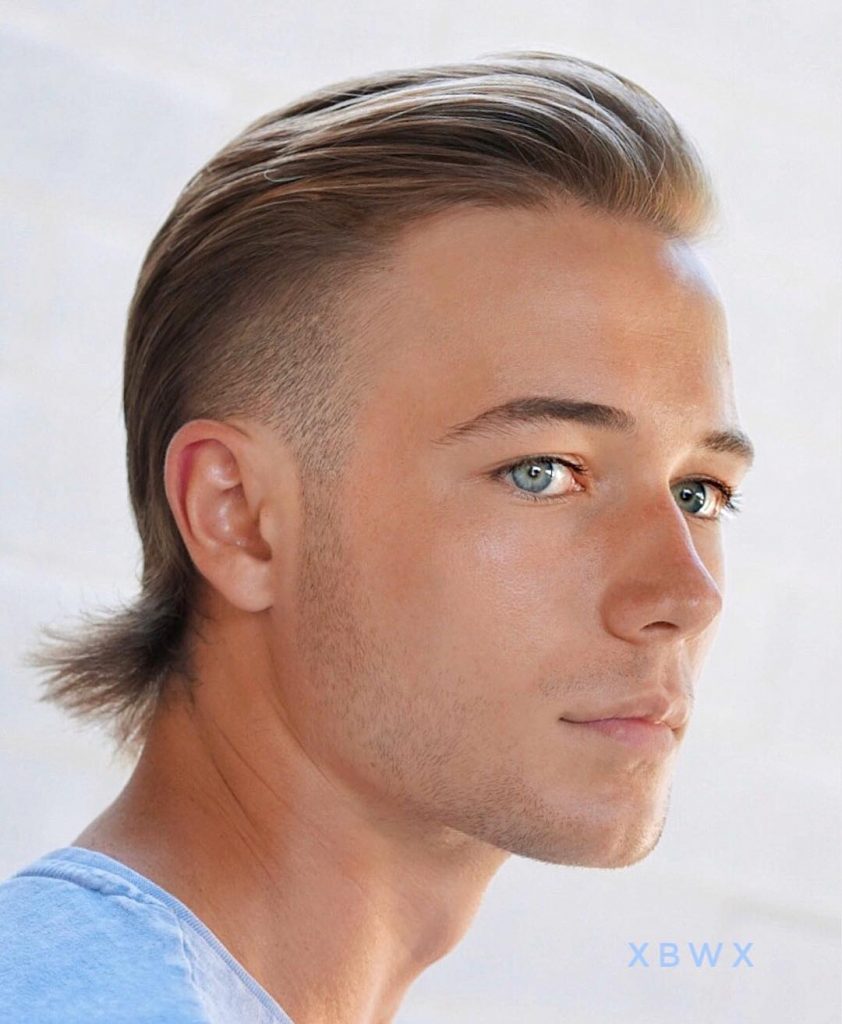 Similar to a buzz cut, adding a temp fade to long hair demonstrates an attention to detail and commitment to style. It looks great with hair slicked back, worn loose, or pulled up into a man bun.
This post may contain affiliate links. Please read our disclosure for more info.