Model Joel Alexander is known for his righteous beard. In fact, his modeling career got a start when a jump start when a scout director instructed Alexander to grow out his beard for 3 weeks. It took him 3 months to get back to the scout, with 3 months of epic facial hair growth. The rest is bearded history. Check out these pictures from Alexander's Instagram @hahajoel to see a range of his beards.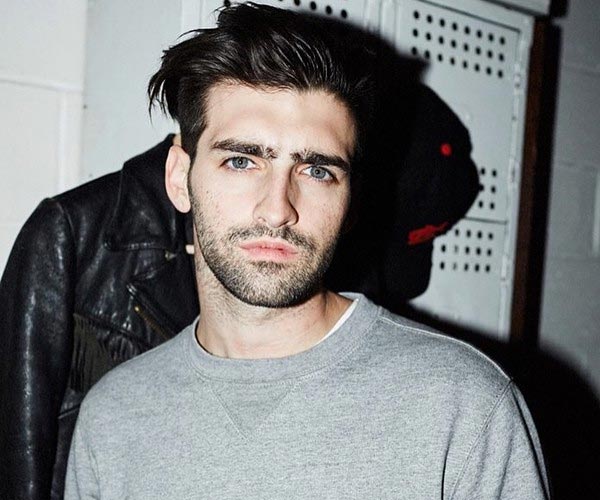 Recognize this guy without the signature beard? The piercing eyes are a giveaway but with the beard is better. Though, this entry level stubble is a great start.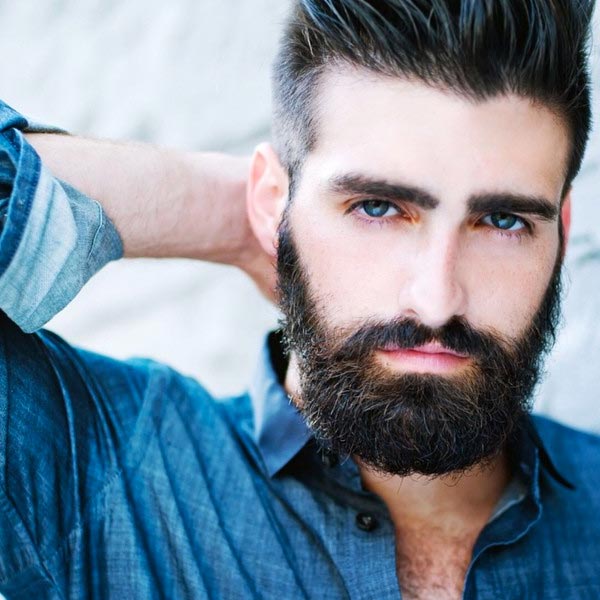 One of the shorter beards we've seen on Alexander, it is groomed to perfection. While he is happy to groom his hair himself, he leaves the beard trimming to the pros. This is the beard equivalent of long on top, short sides and back. The mustache and cheeks are cut shorter than the chin area. This shape elongates the face and is a great choice for round face shapes or anyone looking for a wider or softer chin.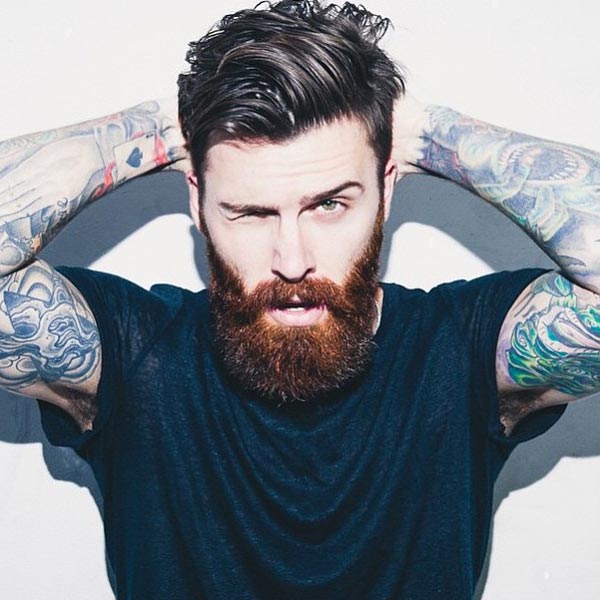 The color of facial hair can come as a surprise. It is often lighter than hair on the head, with more red, blonde, or grey coming through. While there are beard coloring options out there, give the natural color a chance. Here Alexander's red beard provides a complementary contrast to his brunette coloring.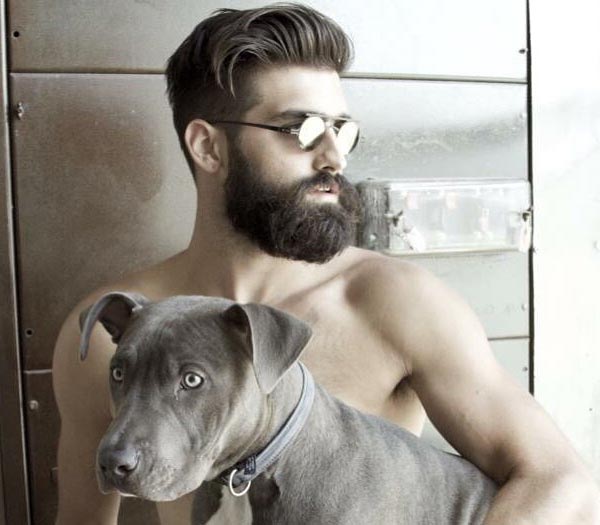 Here's another reason to leave the beard trimming to the professionals. From the side, it is evident how the beard is trimmed to be longest at the point of the chin and tapering down towards the sideburns. Finally, the neck and rest of the cheeks are clean shaven.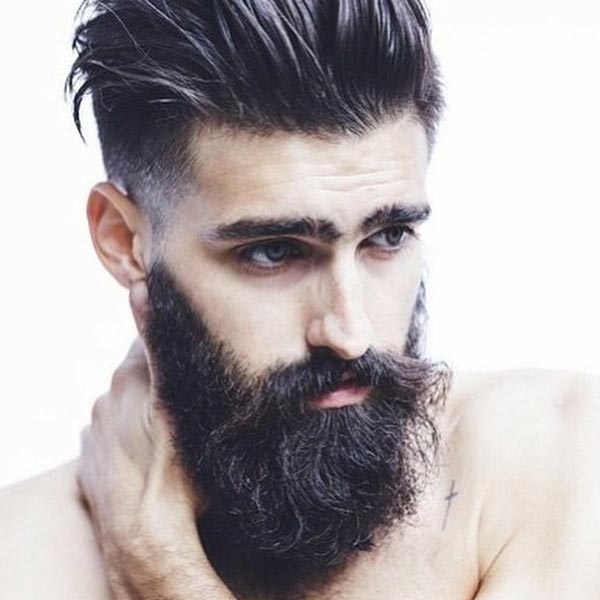 Last but not least is Alexander's epic beard. The mustache is also worn long and could be styled with some wax or left to blend in to the beard. For grooming, Alexander recommends using a beard oil like Bearded Bastard Woodsman Oil to keep facial skin from getting itchy and a brush instead of a comb.
Just like the hair on your head, facial hair can be grown, trimmed, and styled in a variety of flattering ways. The many beards of model Joel Alexander are just a few cool cuts and styles to try.
[All images Instagram: @hahajoel]