It's the ponytail heard around the Internet. Yes, Matt Damon has a ponytail. He debuted his long hair in China at a press conference for the upcoming movie "The Great Wall." Normally a short haircut kind of guy, even if it is styled messy, this new style is a significant change. Here's the Matt Damon ponytail from all angles.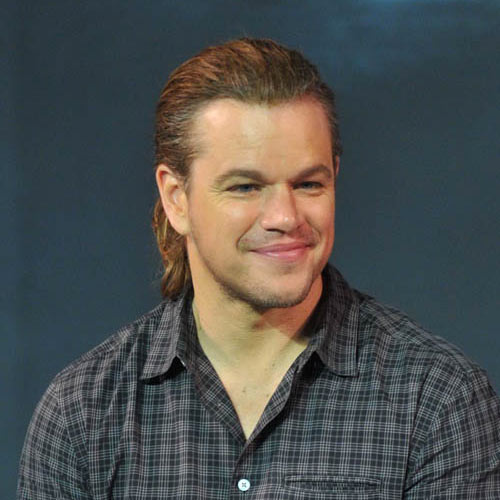 From the front, it appears that Matt Damon styled his ponytail himself, likely while hair was damp. Paired with an open neck plaid shirt, this is an all over casual look.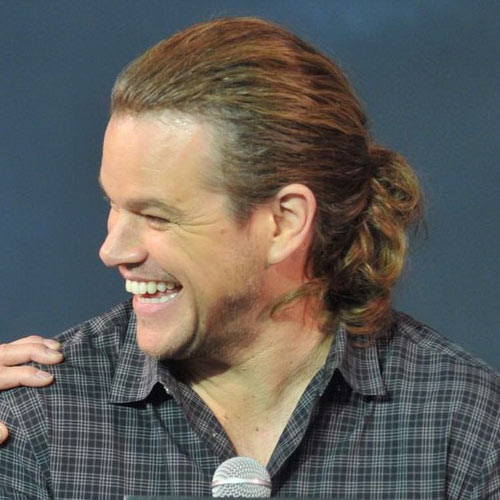 From the side it almost appears as if the Matt Damon ponytail is a man bun that is not pulled all the way through. It's not. Those are some thick locks with plenty of curl. We'd love to see more styles for this long hair. A man bun would be excellent, as would the half ponytail.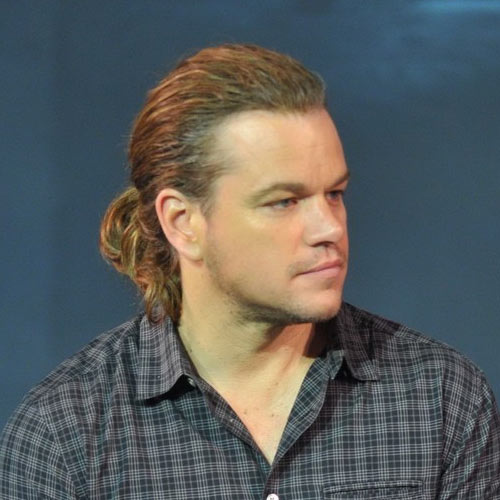 So is long hair in for Hollywood now with the rest of the nation to follow? There are plenty of guys who opt for this look in and out of character, especially Charlie Hunnam, Leonardo DiCaprio, and Brad Pitt.
Matt Damon was last photographed in March so this is about 4 months of hair growth. Only time will tell if he keeps on growing or goes back to short hair. For now, we like it. Long hair is usually a symbol of rebellion or self assertion and we're all for it.
[Images: Just Jared]