The taper fade is a cool and clean cut addition to any hairstyle. If you're not up for a high fade, low fade or hi-lo fade, the neck taper could be that fresh finishing touch. The neckline is an important detail because that is where noticeably grows back first. How that regrowth looks depend the type of neckline.
1. Tapered Neckline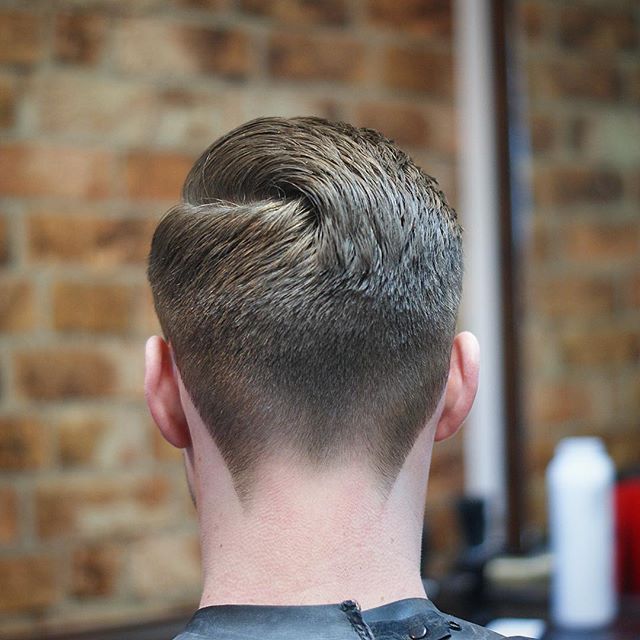 The tapered neckline looks natural and looks cleanest while growing. This version cleans up the sides of the neckline but fades the bottom of the hairline.
2. How to Neck Taper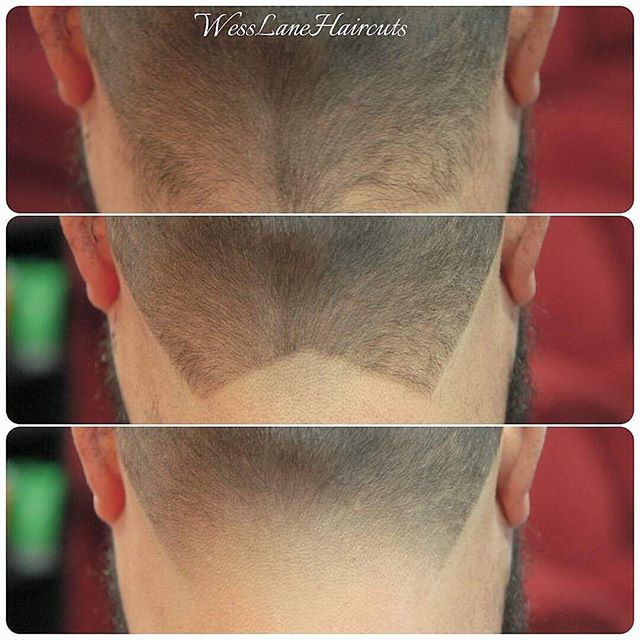 While the neck taper looks natural, it is the product of expert barbering. Some manmade things are better than nature and the tapered neckline is one of those things.
3. Blocked Neckline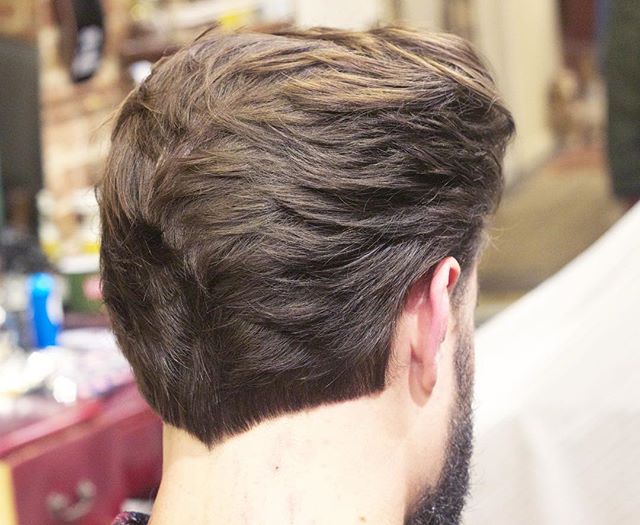 What does a neckline look like that isn't tapered? This blocked neckline features full defined hair and freshly shaven skin in a defined shape with a hint of a V. It looks great now but the effect will be diminished as hair grows back. If you opt for this type of neckline, shave your neck frequently or visit the barber for touchups.
4. Natural Neck Taper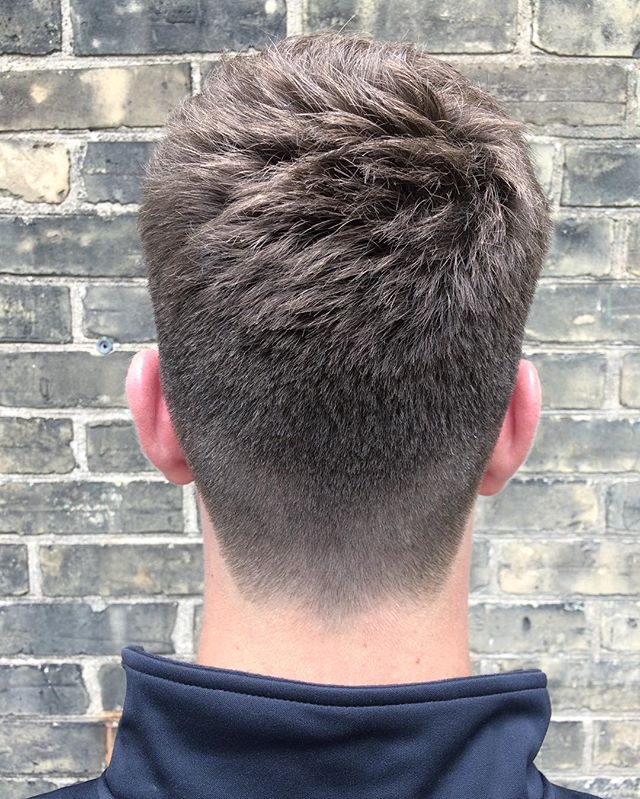 There are a variety of ways to execute the tapered neckline. This version doesn't shape the natural neckline at all but simply fades it down to the skin.
5. Tapered Neckline and Sideburns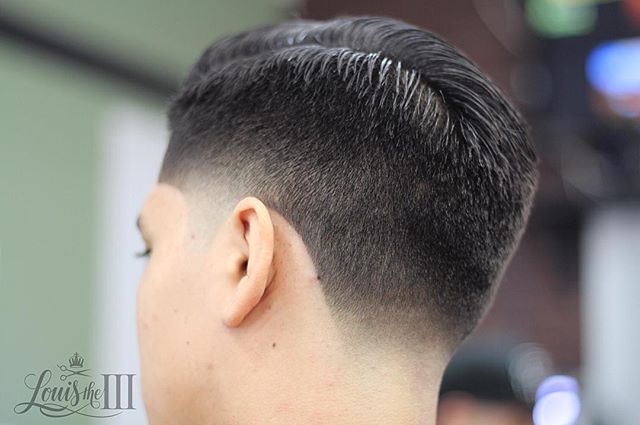 The sideburns are another hairline that looks great tapered. This low fade takes the neckline up a bit higher for a cool, clean cut finish.
6. Neck Taper Close-Up

Taking a closer look at the current tapered neckline trend, the fade arcs up in the middle with defined edges.
7. Blurry Fade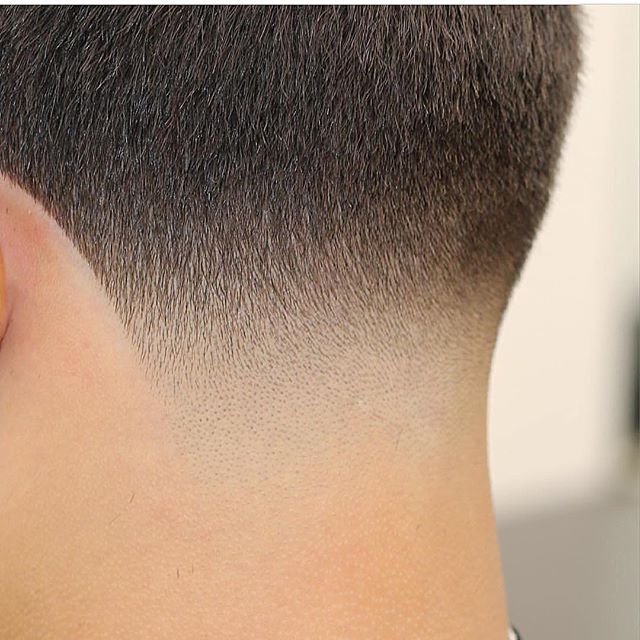 Taking a close look at a well executed fade, the result should be a blur as hair tapers down to the skin.
8. Long on Top, Short Sides and Back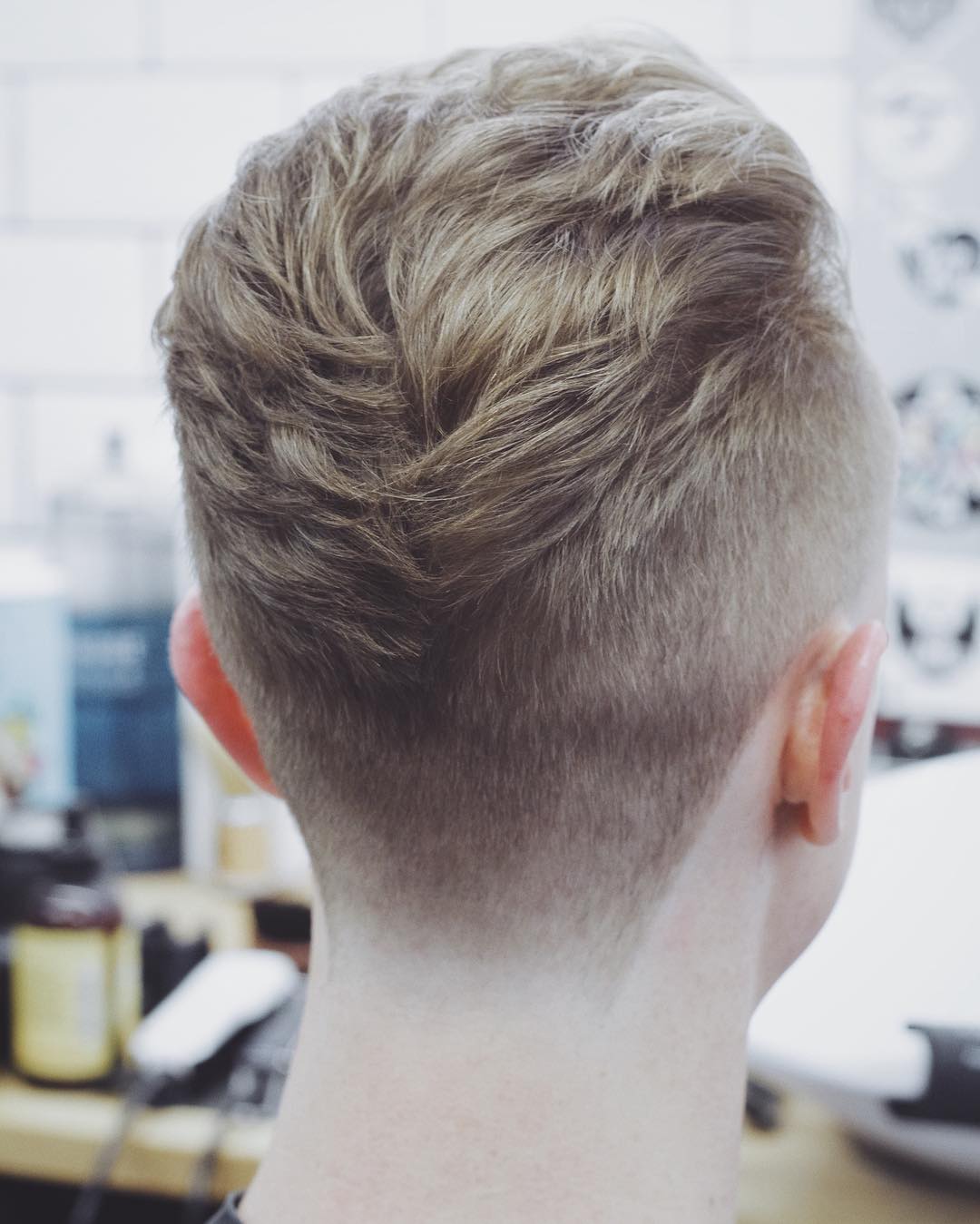 This cool long on top, short side and back cut creates a cool shape with longer hair. It is essentially an undercut that fades hair at the edge of the hairline.
9. Rounded Neckline Fade

This ultra clean cut finish to a textured style on top features a neck fade that curves up towards the ears.
10. Straight Neck Taper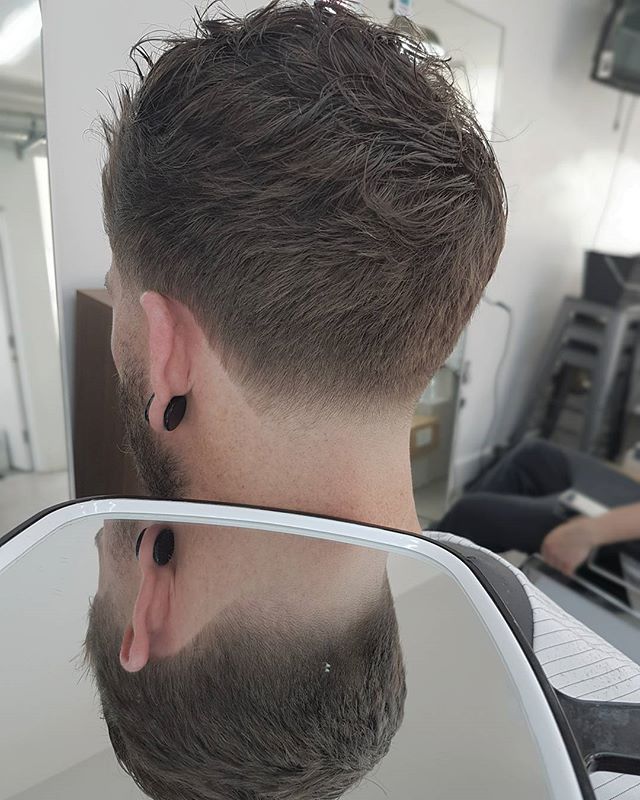 Another version of the neck fade is this straight across taper that caps off a short textured cut.
11. Quick Taper

This retro cut features a quick taper that fades short hair down to the skin in less than half an inch.
12. Tapered Neckline Design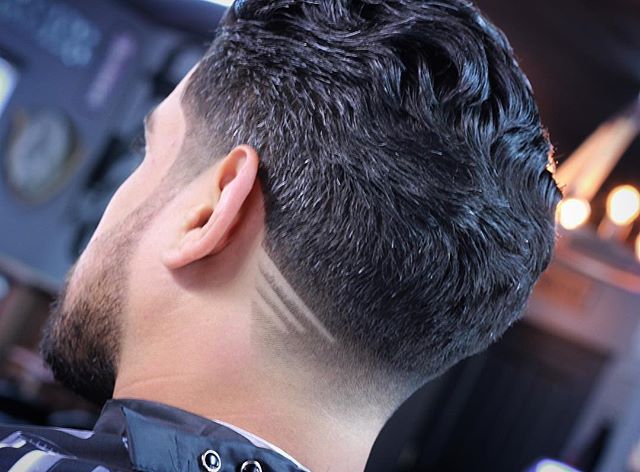 The tapered neckline can be clean cut or a canvas for a small hair design like these 3 shaves lines.
13. V-Cut Neck Taper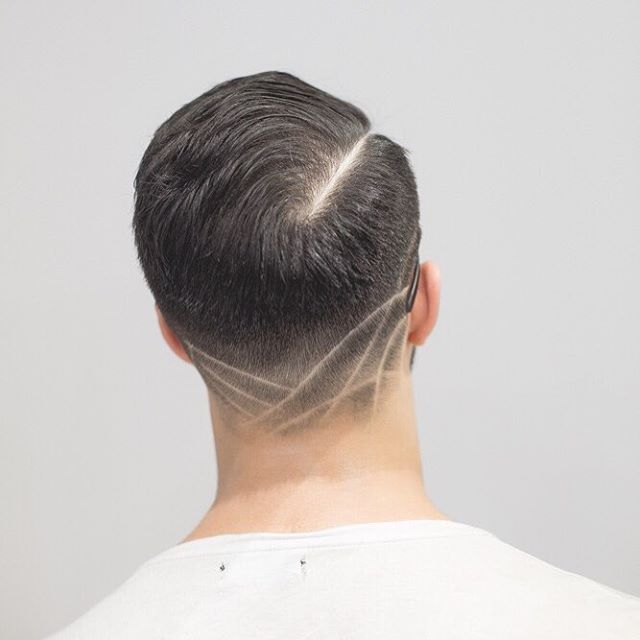 V-shaped hairlines are a hot trend right now. This is a more subtle version with a low fade and fine diagonal lines.