Instead of rapidly fading away, the man bun trend just continues to grow. The latest version is not a new style but a very old one. Inspired by the long coiffed hairstyles of samurai warriors, the current man bun is hair worn up high like a top knot. Here's how to rock the samurai man bun.
Now it's not just for guys with ultra long hair anymore. We've seen celebrities like Leonardo DiCaprio and Harry Styles rock a teeny man bun and the trend has caught on. This mini version of the man bun works for any guy with a healthy amount of length on top. That's because it's not technically a bun but a ponytail pulled partially through. It looks excellent with an undercut but works with longer hair all over. Check out these pictures to see how it's done.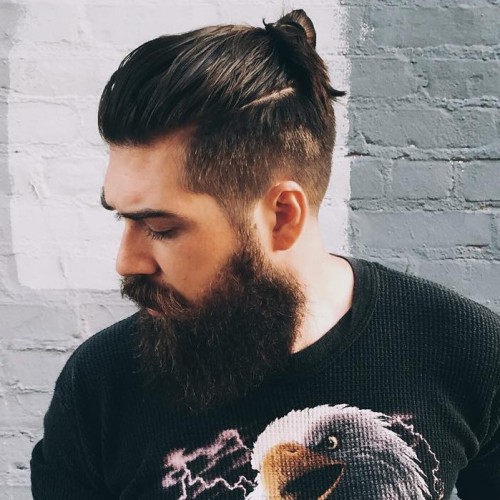 The man bun is one of the hipster styles especially when combined with an undercut, full beard, and ironic tee. This cool version slicks back hair with some volume and shine at the front and tucks the rest of hair into a mini top knot at the back.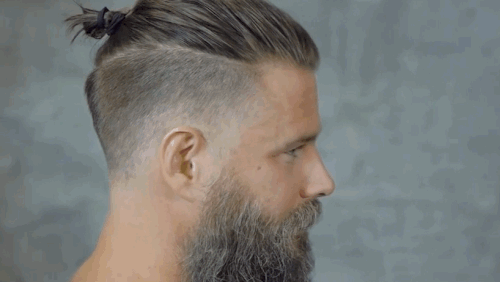 For your 36oº viewing pleasure. The samurai man bun can also be an actual twisted bun, if you have enough length.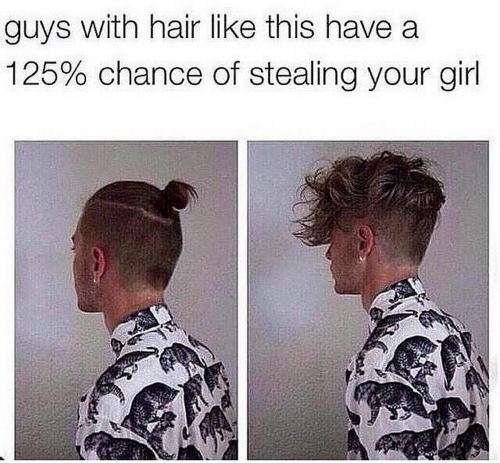 We have no idea where or when this picture came from but it speaks the truth, especially if you combine the hair with the tiger shirt. With an undercut and long hair on top, you have a wide range of styles available to you from the top knot to messy hair or the slick look, either back or over to one side.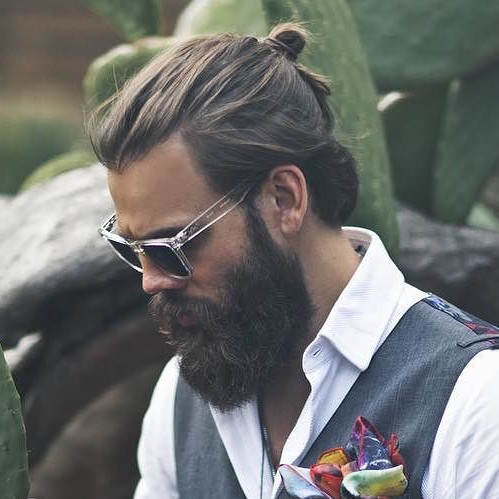 While it is often worn slick, the samurai man bun also looks great worn messy and product free. It can be an easy weekend style or juxtaposed with formal wear à la Jared Leto.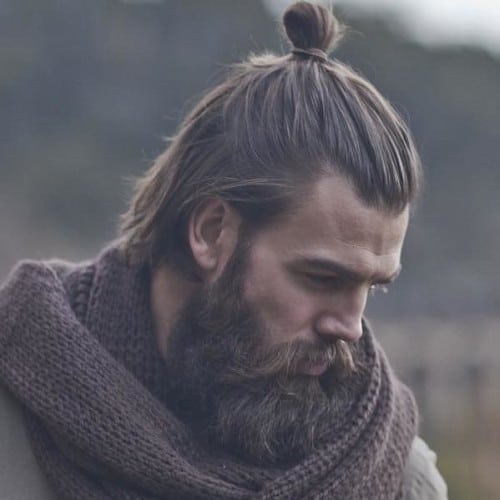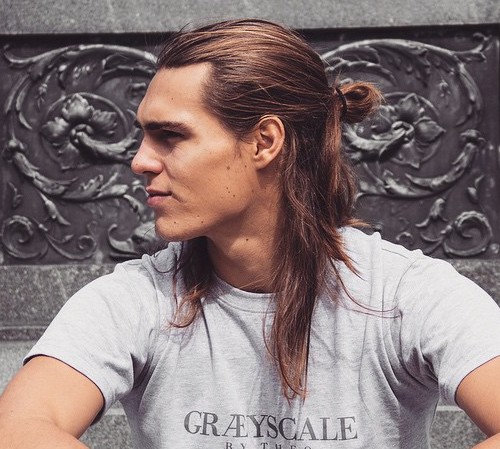 Here's the samurai style with long hair. We've touched on this half ponytail hairstyle before and it is an excellent alternative to the man bun for long haired guys looking to mix things up. With hair half up and half down, it is the best of both worlds.
---
Are you using a premium hair pomade?
These are the top 10 hair pomades that we recommend for top value.
Try one of these top pomades for consistently amazing hairstyles!
---