Whether it's the first haircut or one of many, these toddler boy haircuts are cute and cool. While you can still choose their outfits and haircuts, have fun with your favorite hairstyles. That can be the latest short trends, longer classic styles, or something that suits your boy's unique personality. We've got you covered for all kinds of styles for fine, curly, and thick hair.
At this age, many little boys fight hair brushing and washing but that's fine. A great haircut will look as good with bedhead as it does when it is freshly washed. And if bathtime and shampoo are a struggle, that's okay too. Just like adults, kids don't need to wash their hair every day.
So, where do you get these cute cuts? It depends on the kid. If you're confident that your child can sit still, with or without some bribery, most stylists will be happy to help. However, for the many boys that don't enjoy haircuts, a kid-specific salon with interesting chairs and TV can be the best choice. Another option is a barber, assuming they are okay with working on kids. Barbers can provide speedy haircuts that are complete before the squirming starts. If you're confident, hair can also be cut at home with the right type of scissors.
Check out these pictures of 30 toddler boy haircuts for 2-, 3-, and 4-year old boys.
1. Toddler Boy Haircut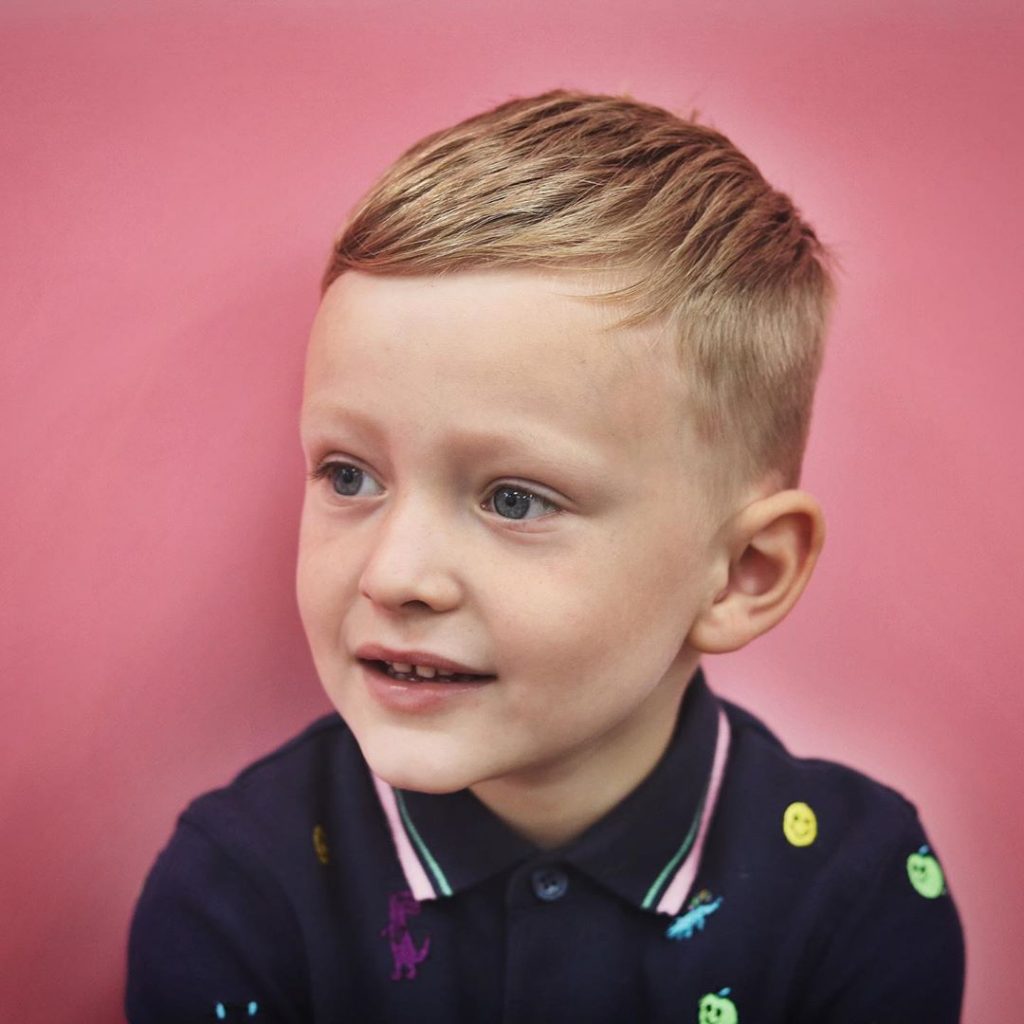 This longer top, short sides is one of the most popular haircuts all around because it looks good and lasts a long time. It works for kids with fine hair that takes a long time to grow as well as thick hair that grows quickly. It also works for all types of textured hair, from wavy to curly.
2. Short Toddler Boy Haircuts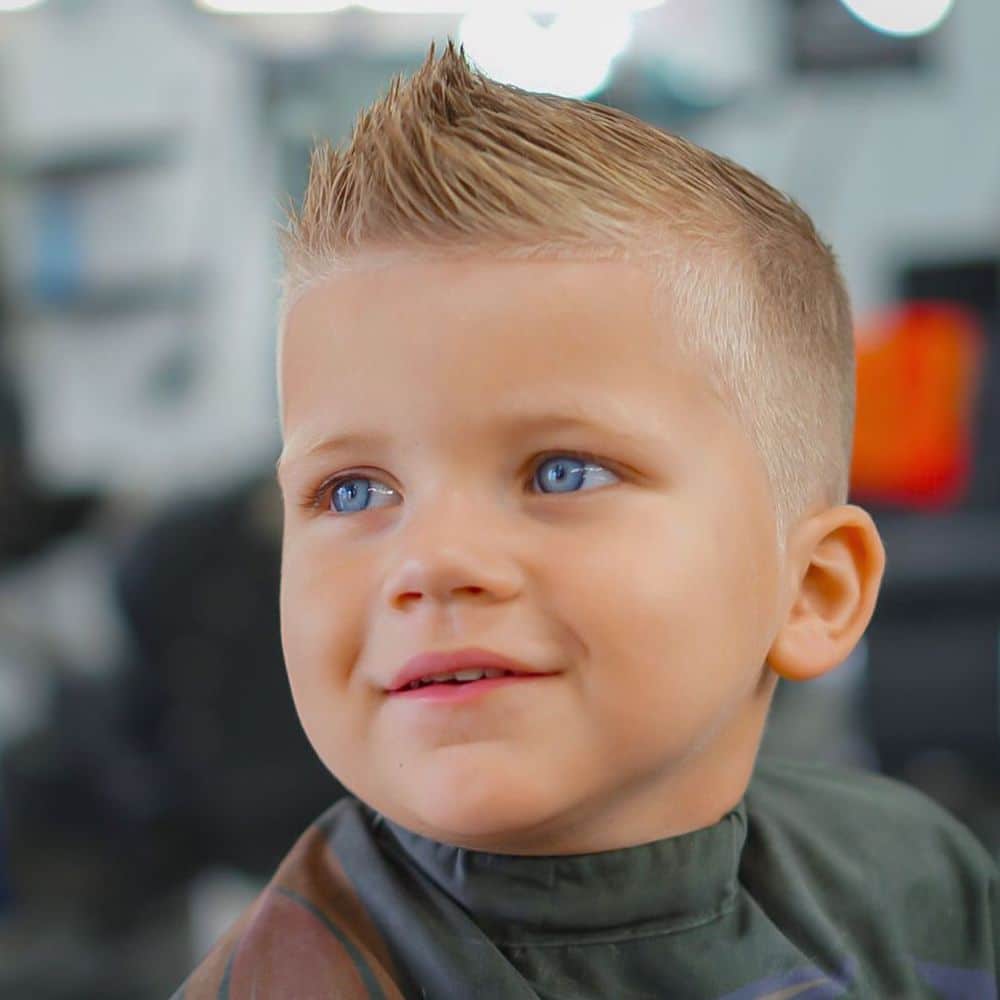 A short haircut keeps hair out of the eyes and provides maximum time between haircuts. This longer top cut can be styled into this cute faux hawk, combed over to one side, or left alone.
3. Toddler Boy Curly Haircuts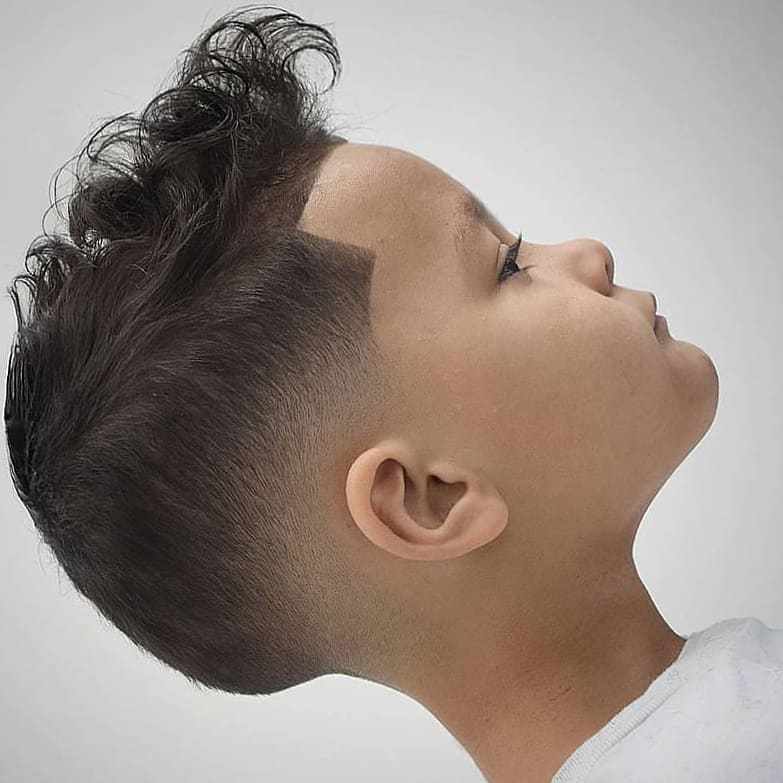 Short sides with longer hair on top haircuts also suit kids with curly hair. It's a great way to keep some curly texture in a short haircut.
4. Toddler Boy Haircuts For Curly Hair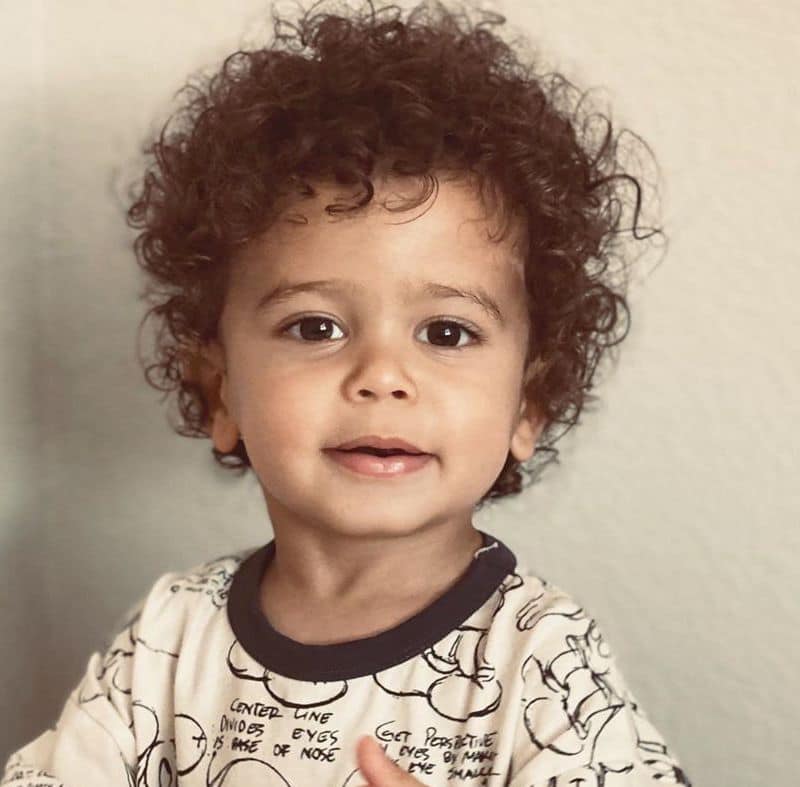 There's no need to cut those toddler curls short though. The goal for longer curly cuts is a flattering shape, especially this rounded look. It can be possible to cut curly hair at home. Just do it curl by curl with scissors designed to cut hair.
5. Long Hair For Toddler Boys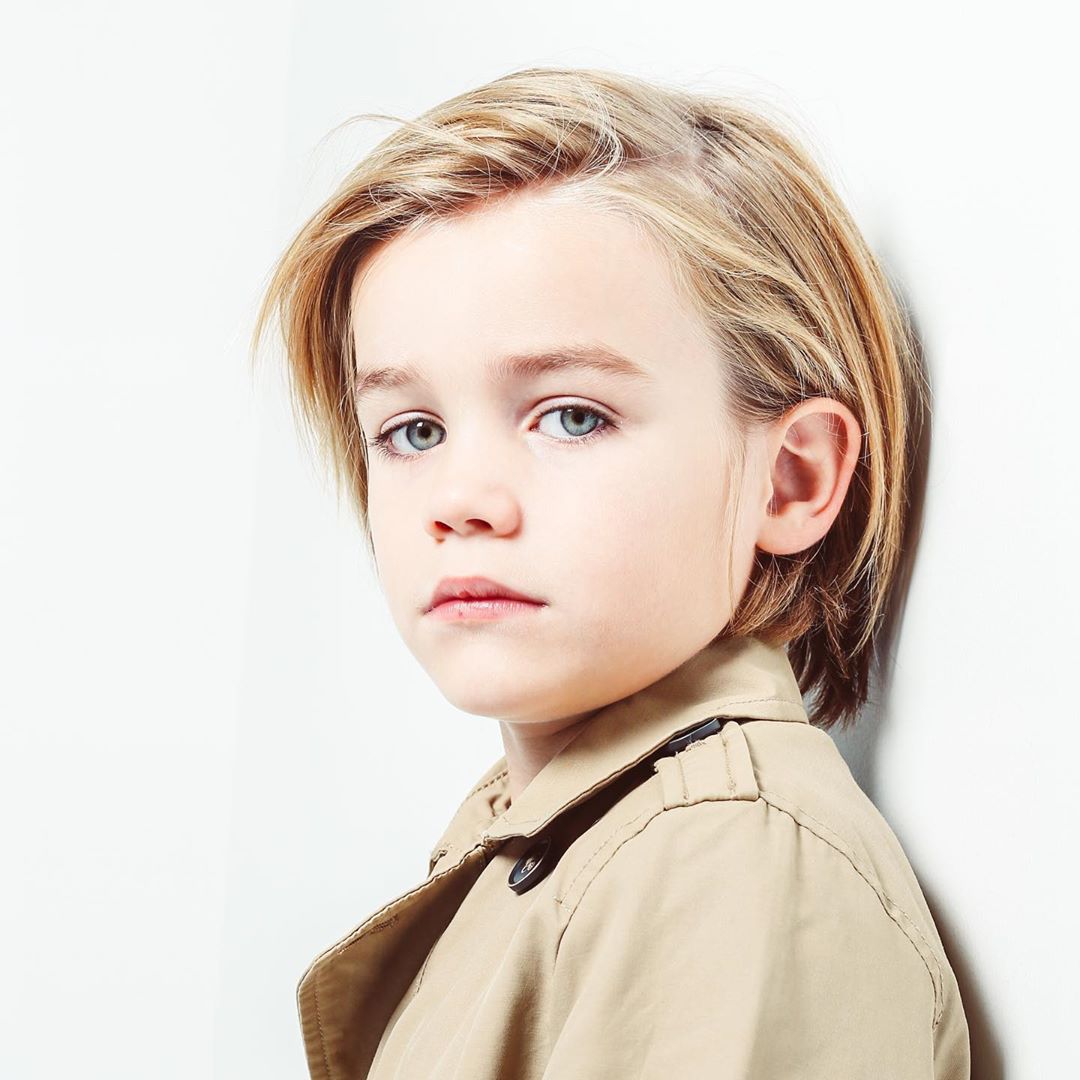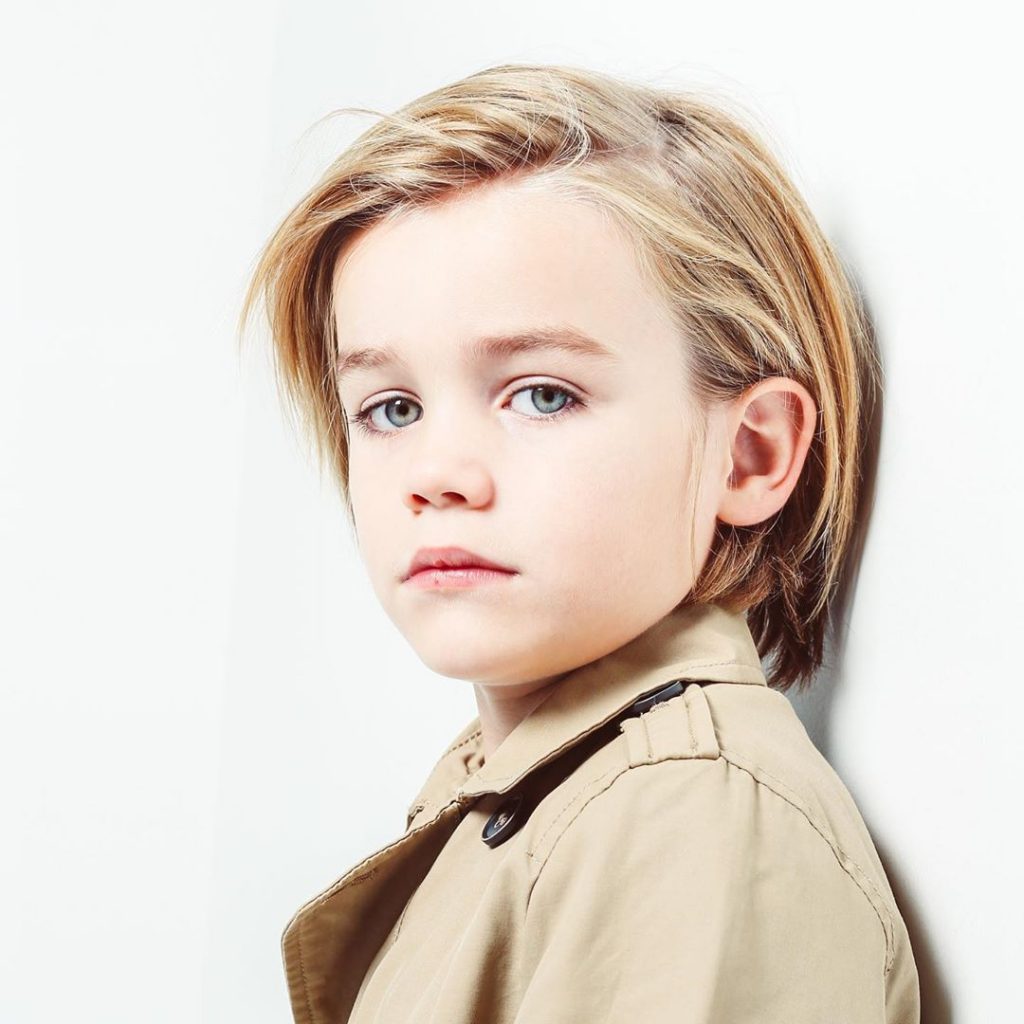 Growing hair long is a trend for boys and men right now. Either bangs or long hair tucked behind an ear can keep hair out of the eyes. Also, how cute is a boy bun.
6. Cute Toddler Boy Haircuts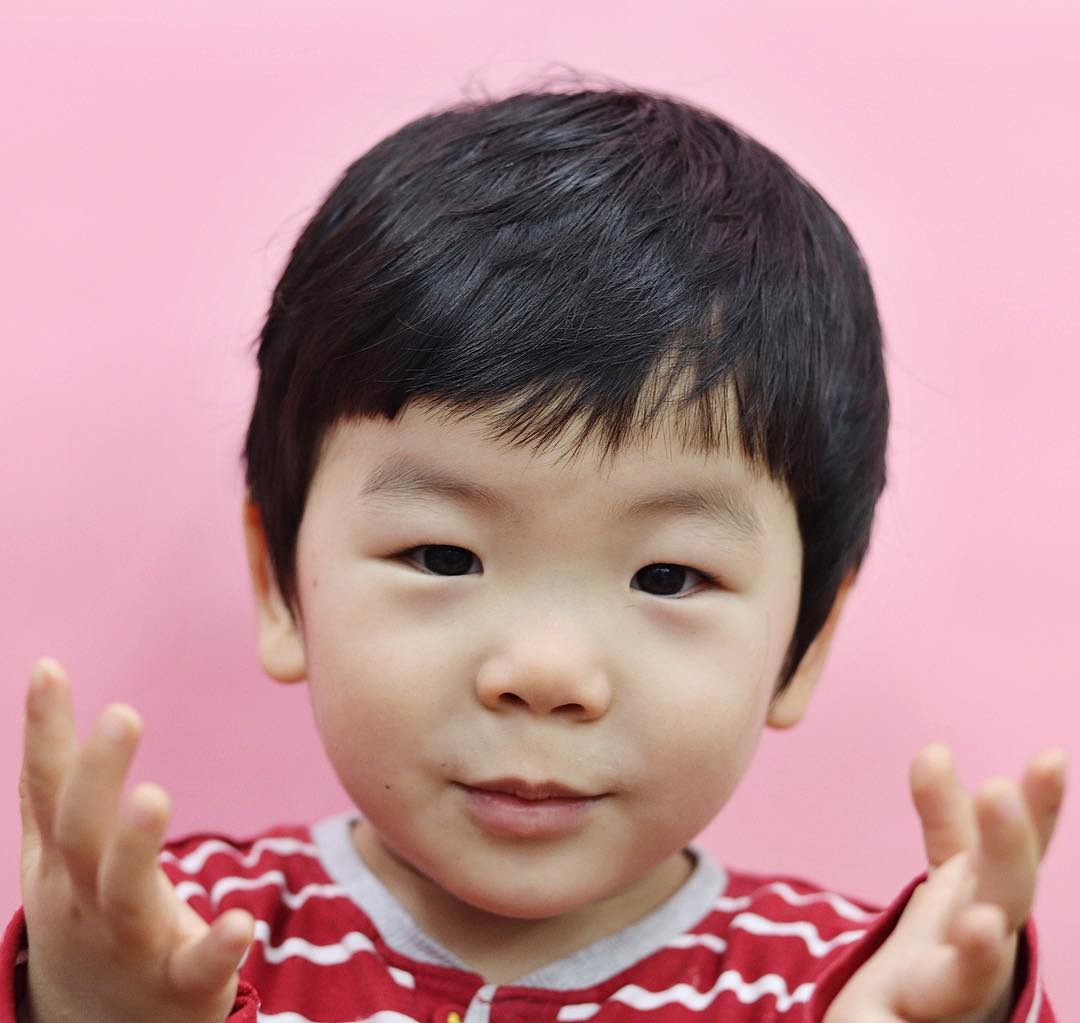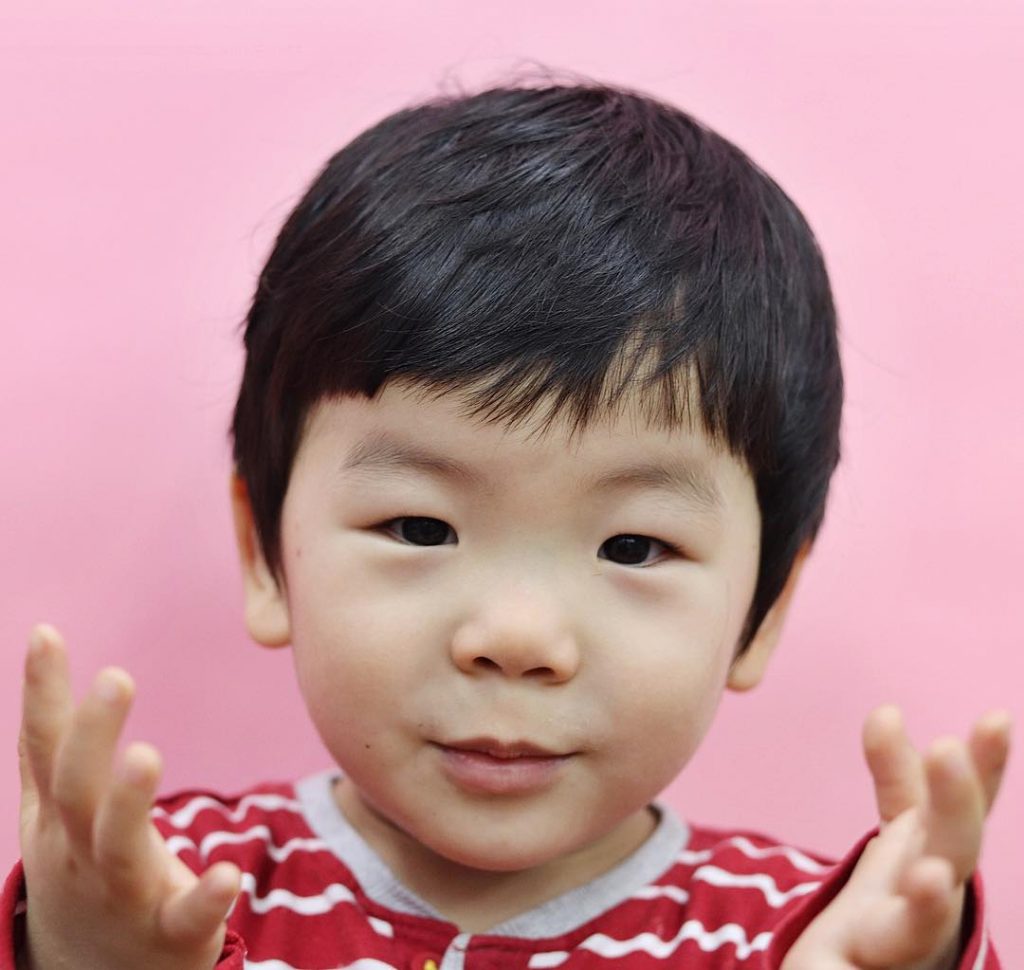 This haircut with bangs is such a cute and classic haircut for boys. It highlights the facial features and especially chubby cheeks.
7. Toddler boy haircuts for fine hair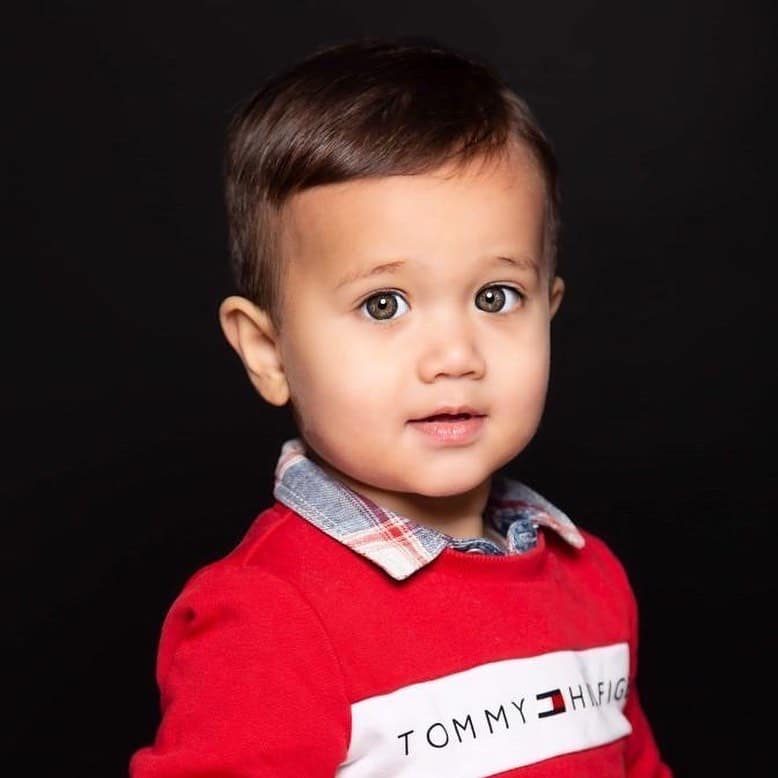 For fine hair, maintain some coverage by hanging onto some length all around. This cut with short bangs will look cute for months and months.
8. Toddler Boy Haircuts For Thin Hair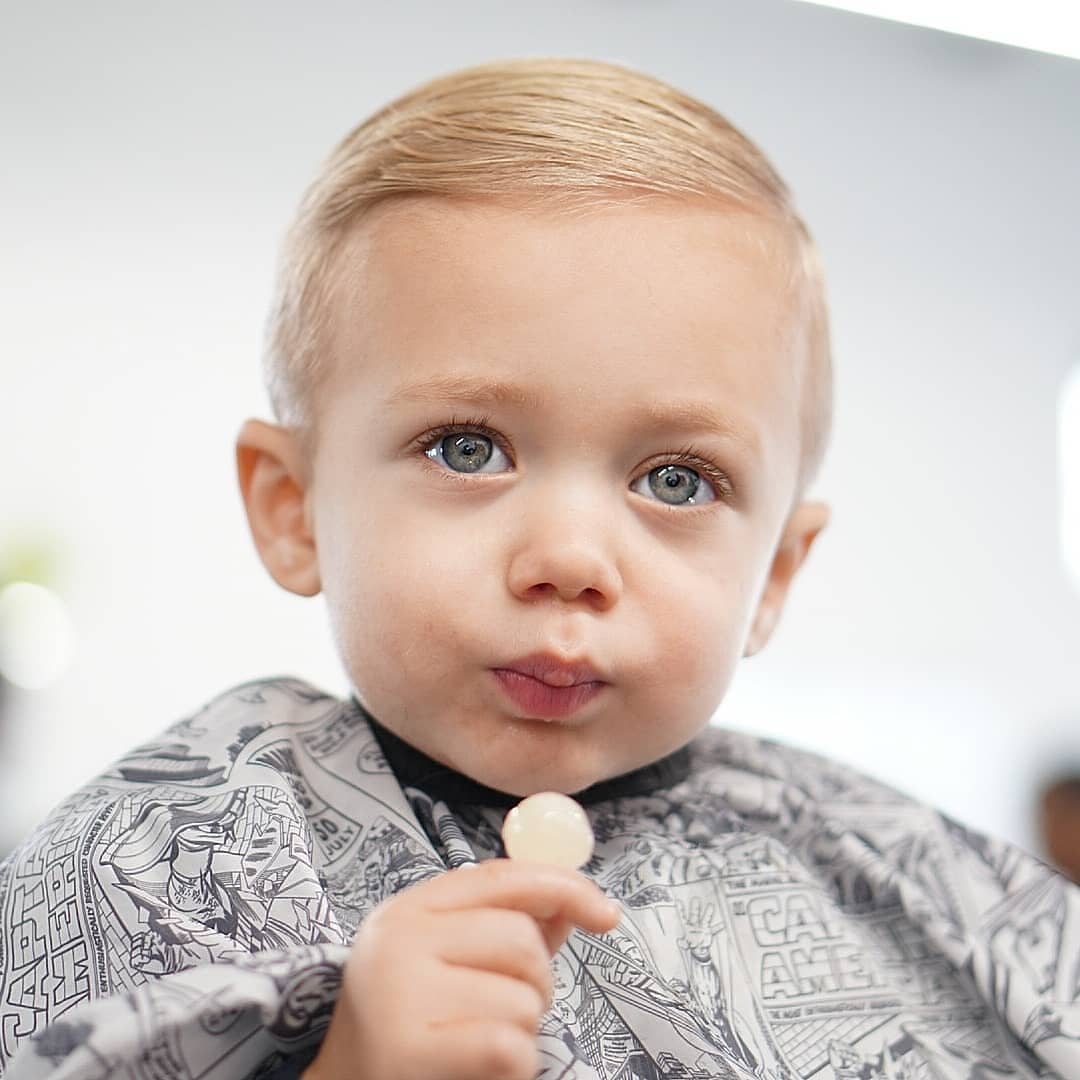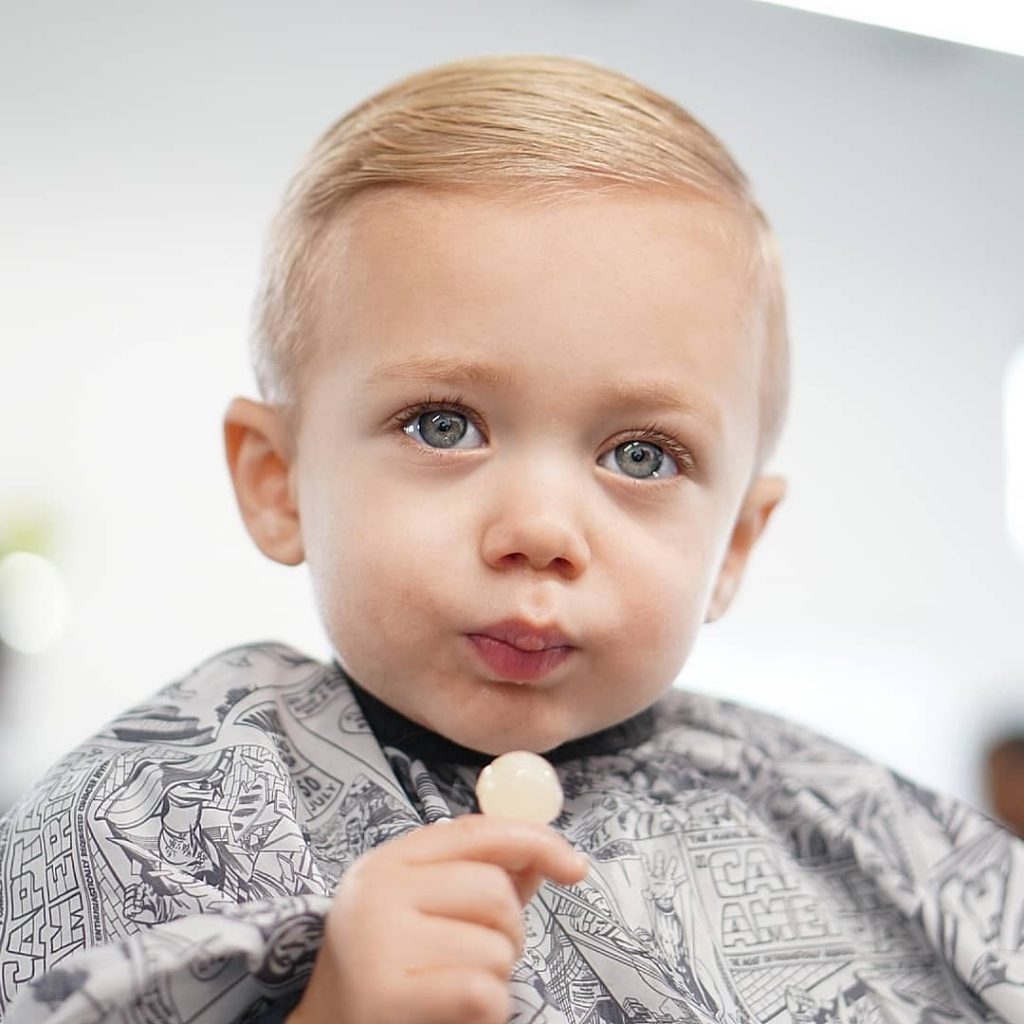 For kids with light-colored and/or fine hair, it can take years to grow enough hair to cover the scalp, let alone need a haircut. That first haircut is an exciting milestone. This side part style just cleans up hair, keeping most of the length.
9. Trendy Toddler Boy Haircuts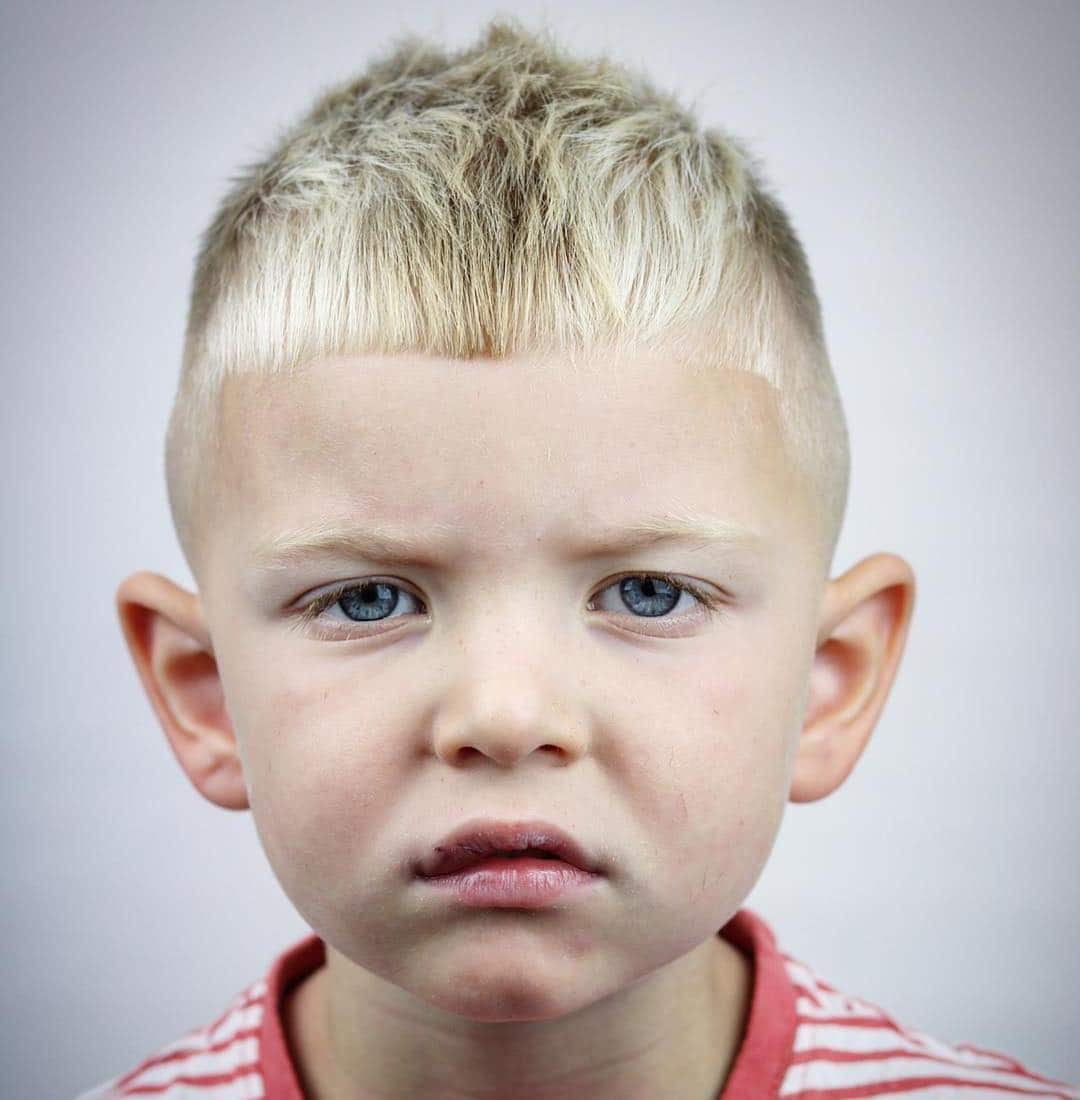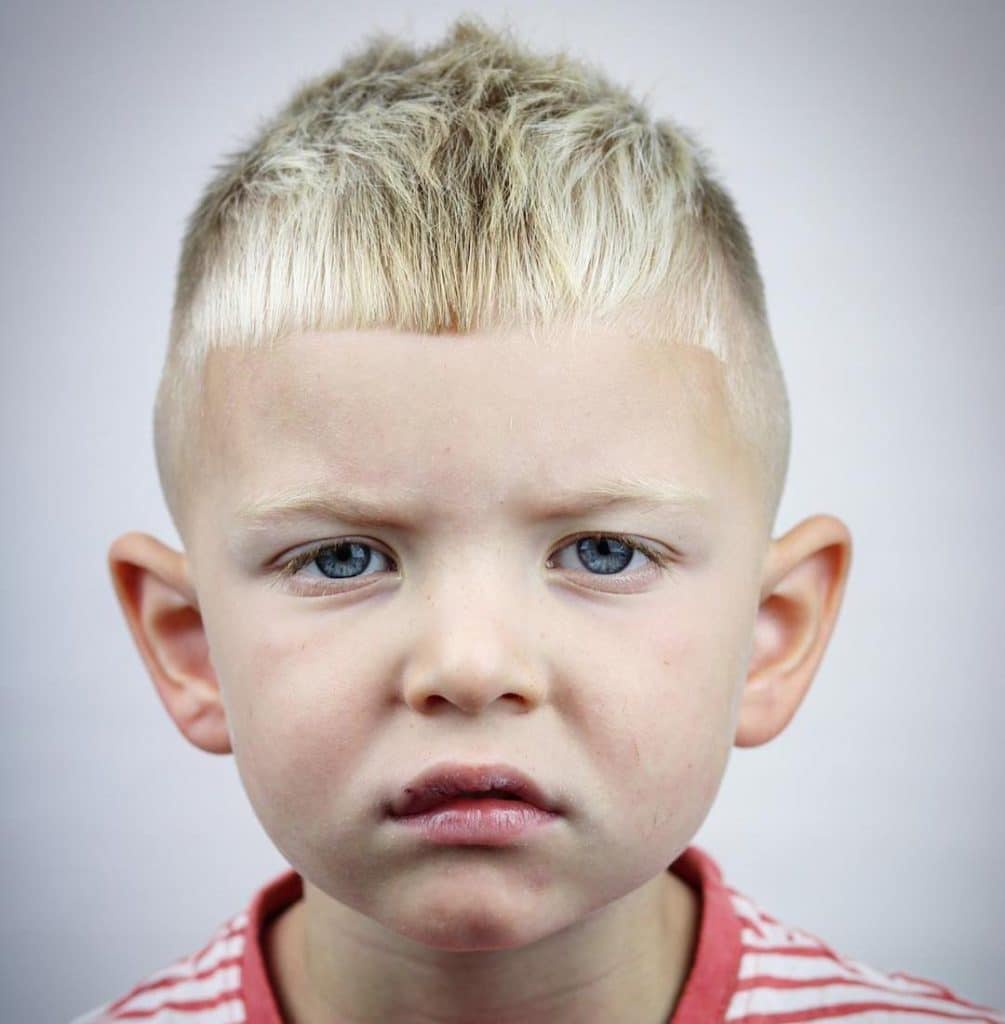 The same men's hair trends apply to boys and men and lately that is the crop haircut. This cut has many variations but always has faded sides, bangs, and some texture. Here's the look styled but it's also cool untouched.
10. Black Toddler Boy Haircuts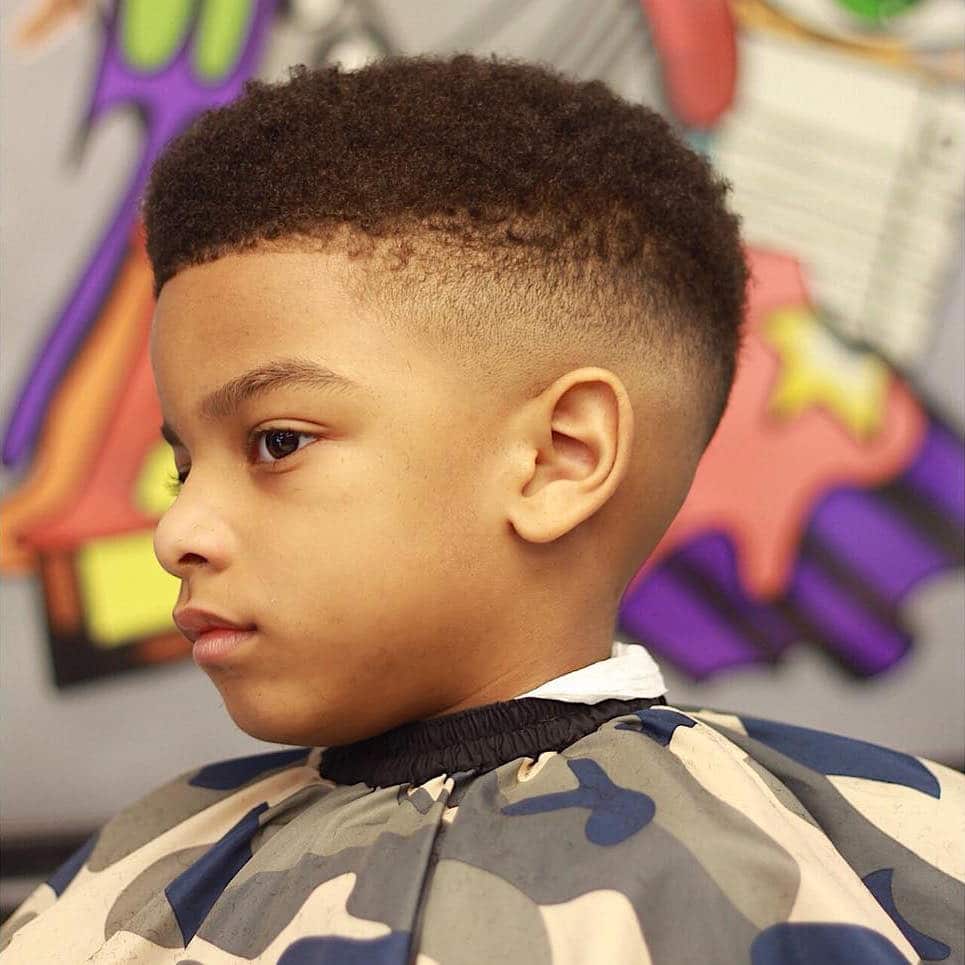 Here's the short sides, longer top haircut for Black hair. The sides are faded and the top is short and textured. Let this cut grow out as much or as little as you like.
11. Black Toddler Boy Haircuts For Curly Hair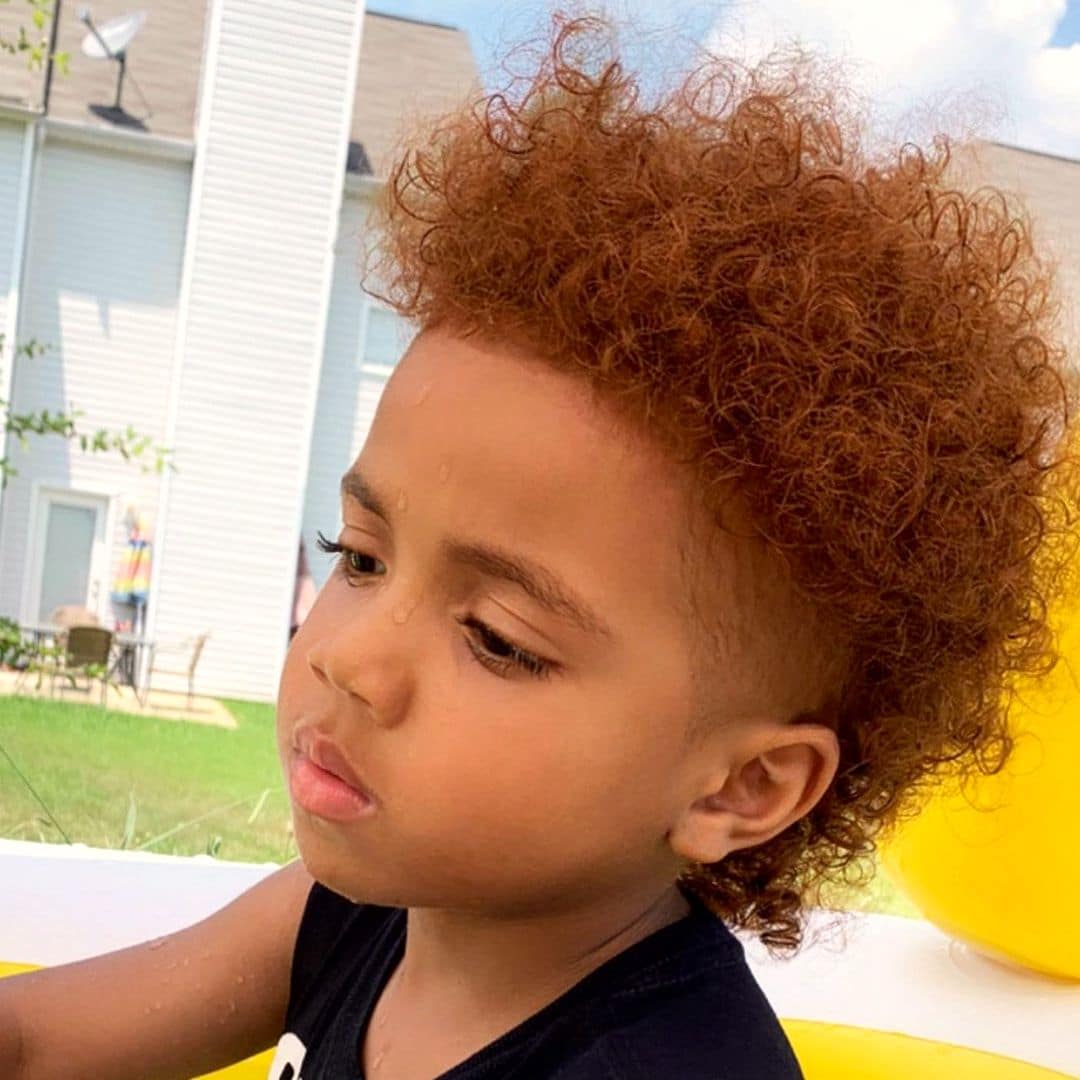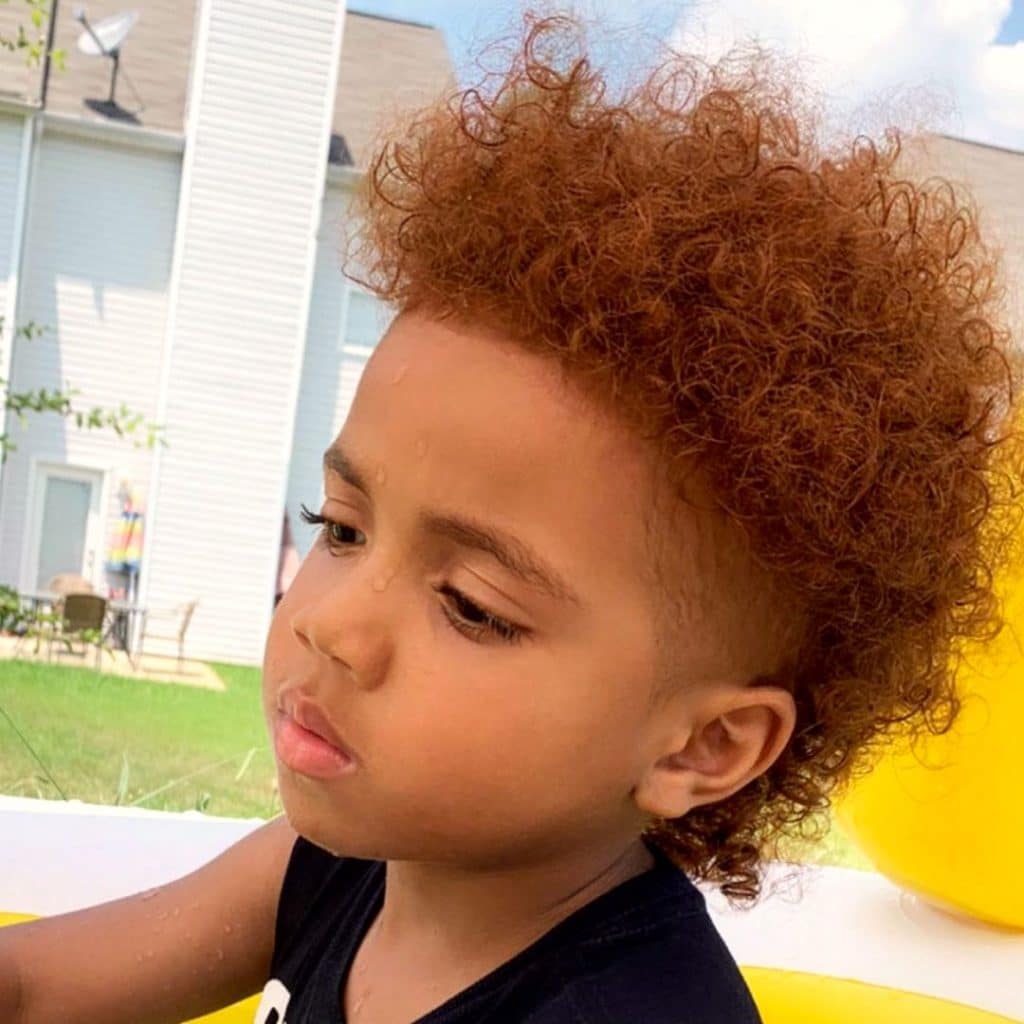 A cool way to wear medium and longer curly hair for boys is this mohawk with a temple fade. Sometimes called a frohawk, it's an alternative to a rounded afro shape.
12. Toddler Boy Haircuts For Long Curly Hair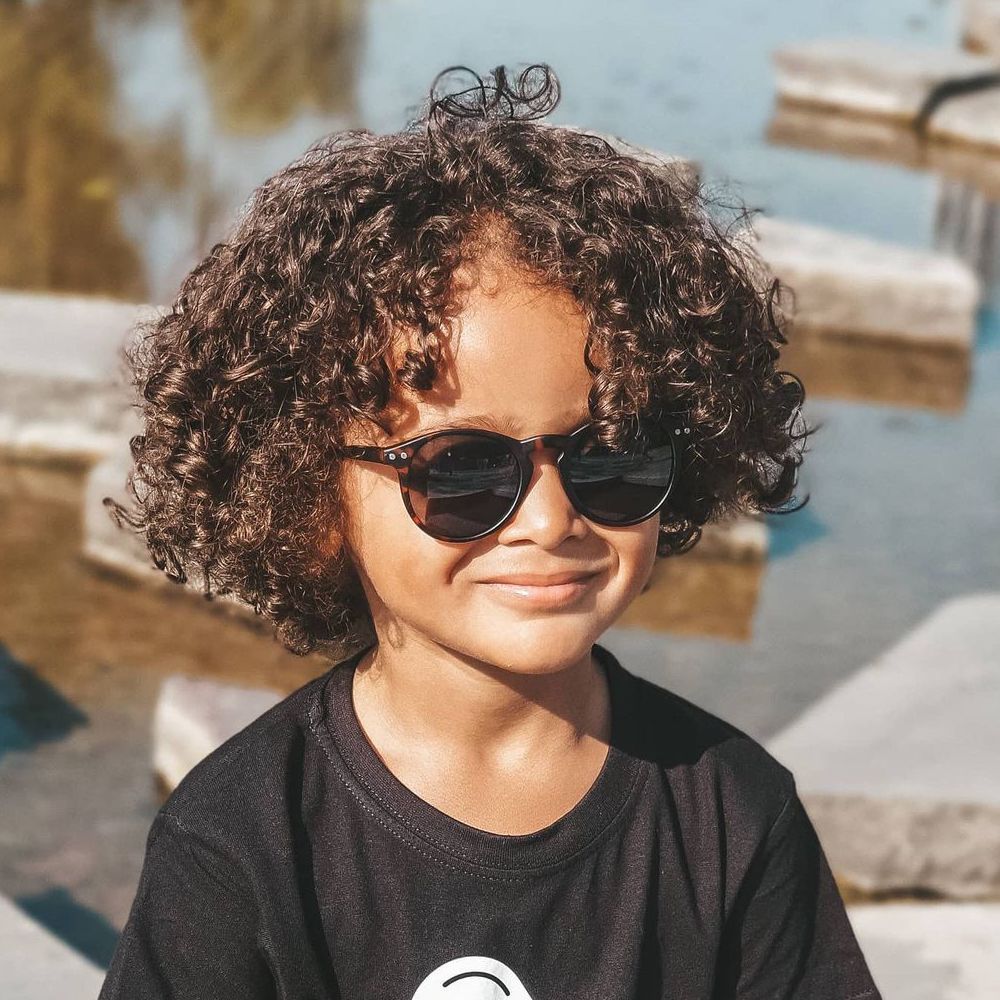 Here's another medium to long haircut for boys with curly. It's chin length all over with some short tendrils of bangs.
13. Little Boy Haircuts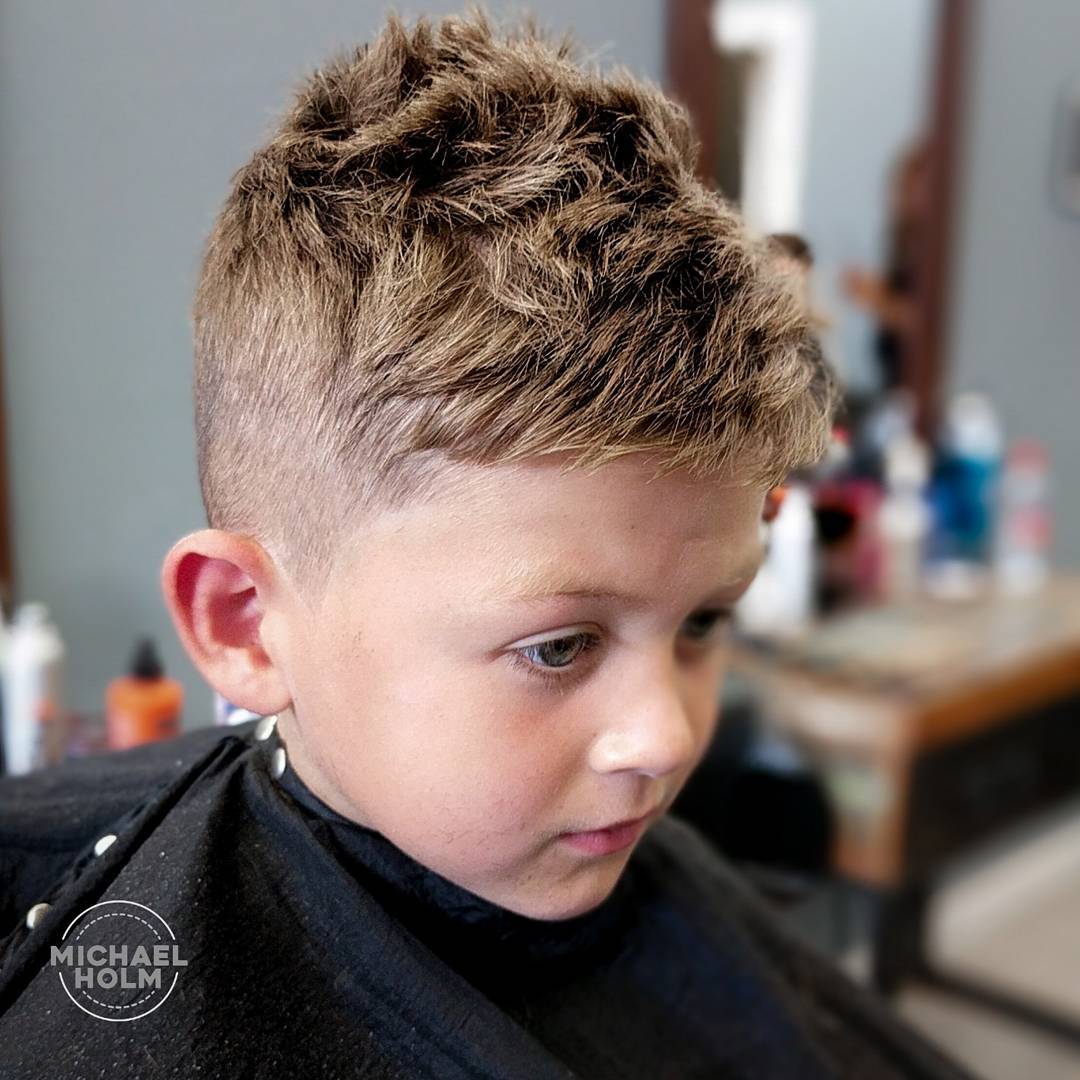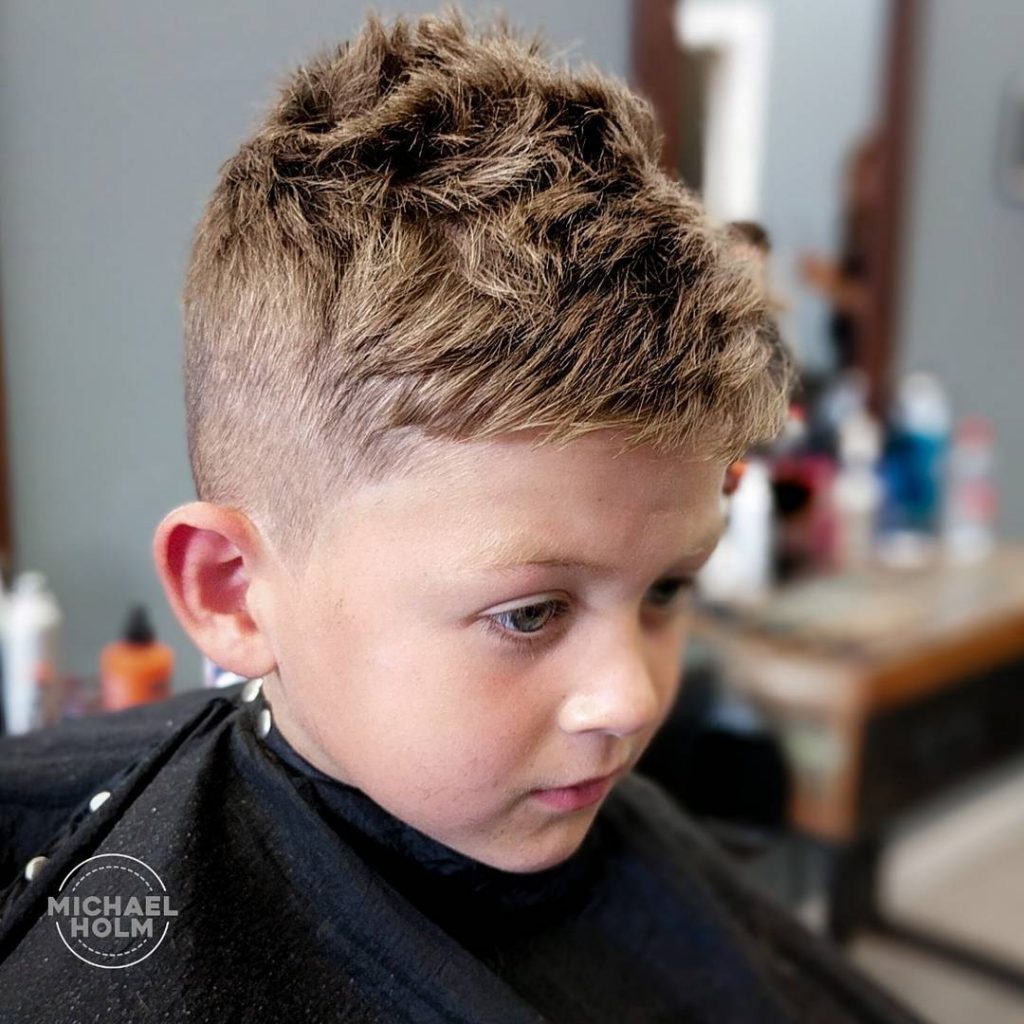 For boys with thick hair, a layered cut like this transforms heavy hair into cool texture.
14. Buzz Cuts For Boys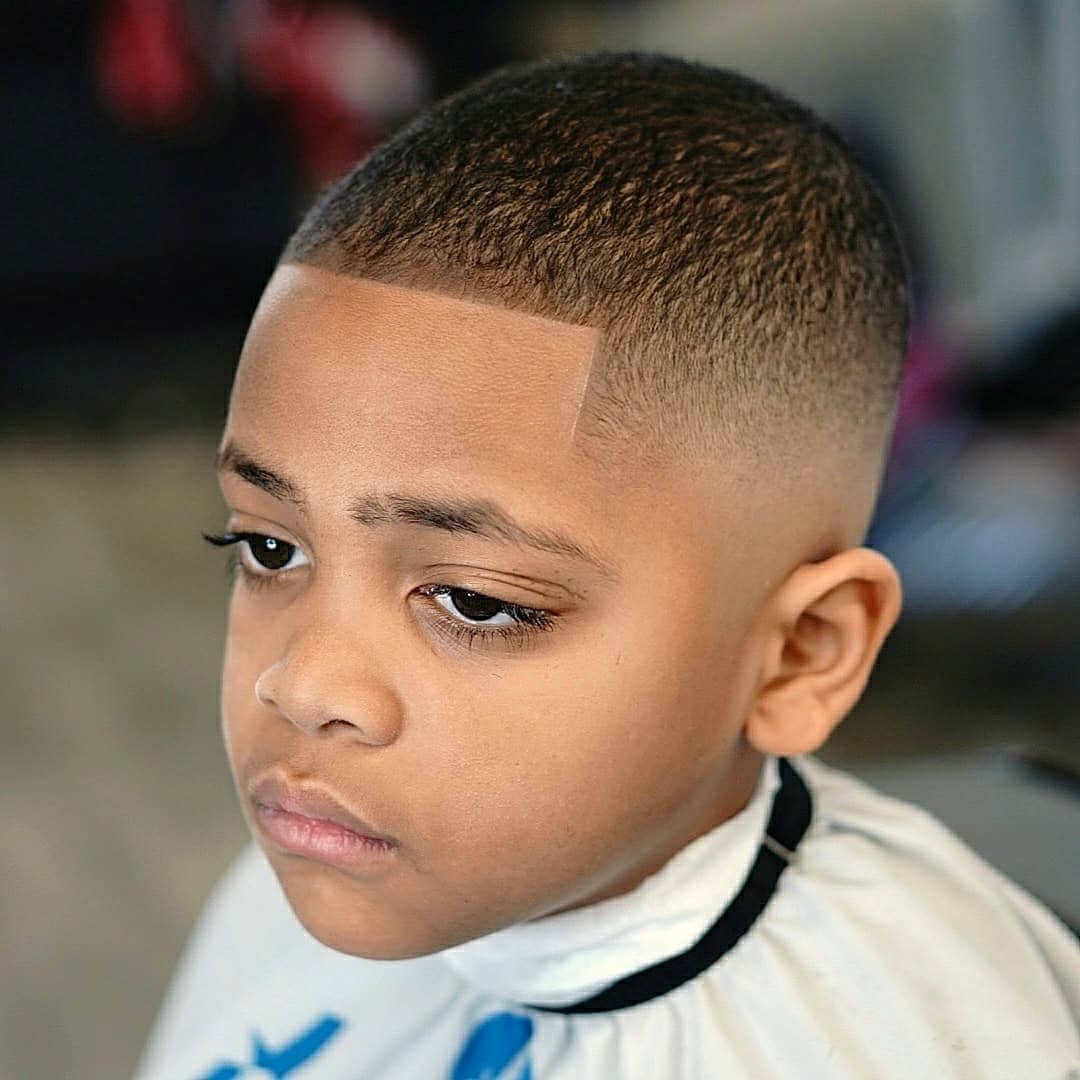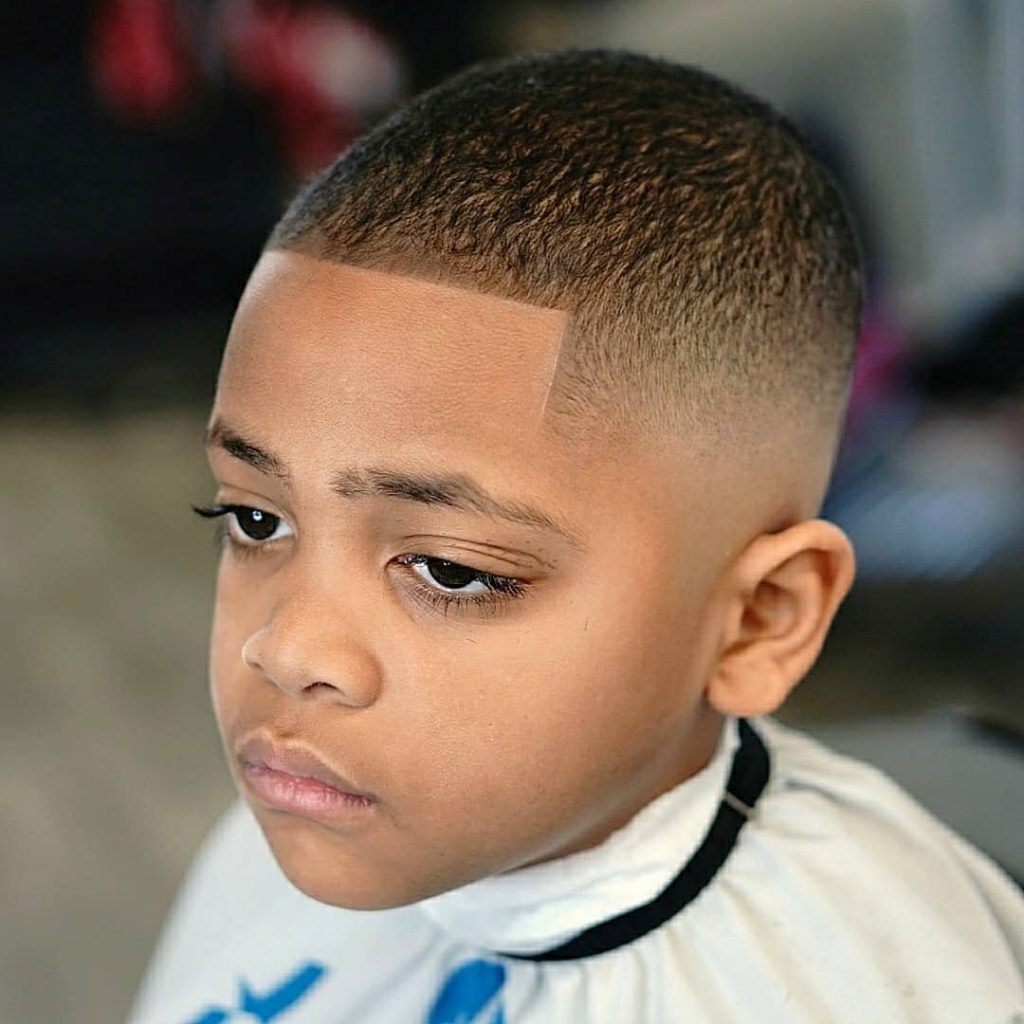 The buzz cut with fade is one of the most popular haircuts for men and boys of all hair types. With a blurry fade and crisp line up, it's short but so clean.
15. Wavy Hair Haircuts For Toddler Boys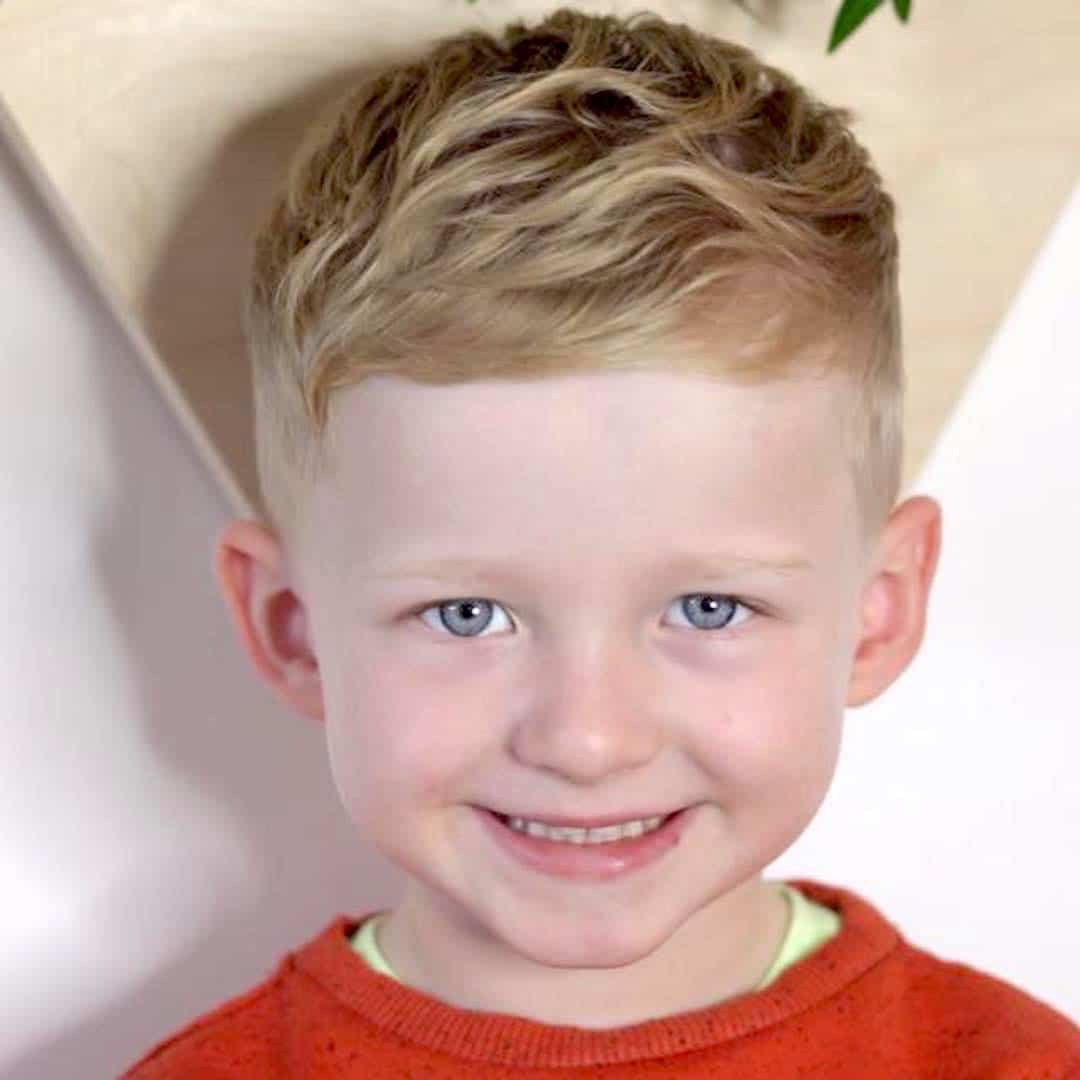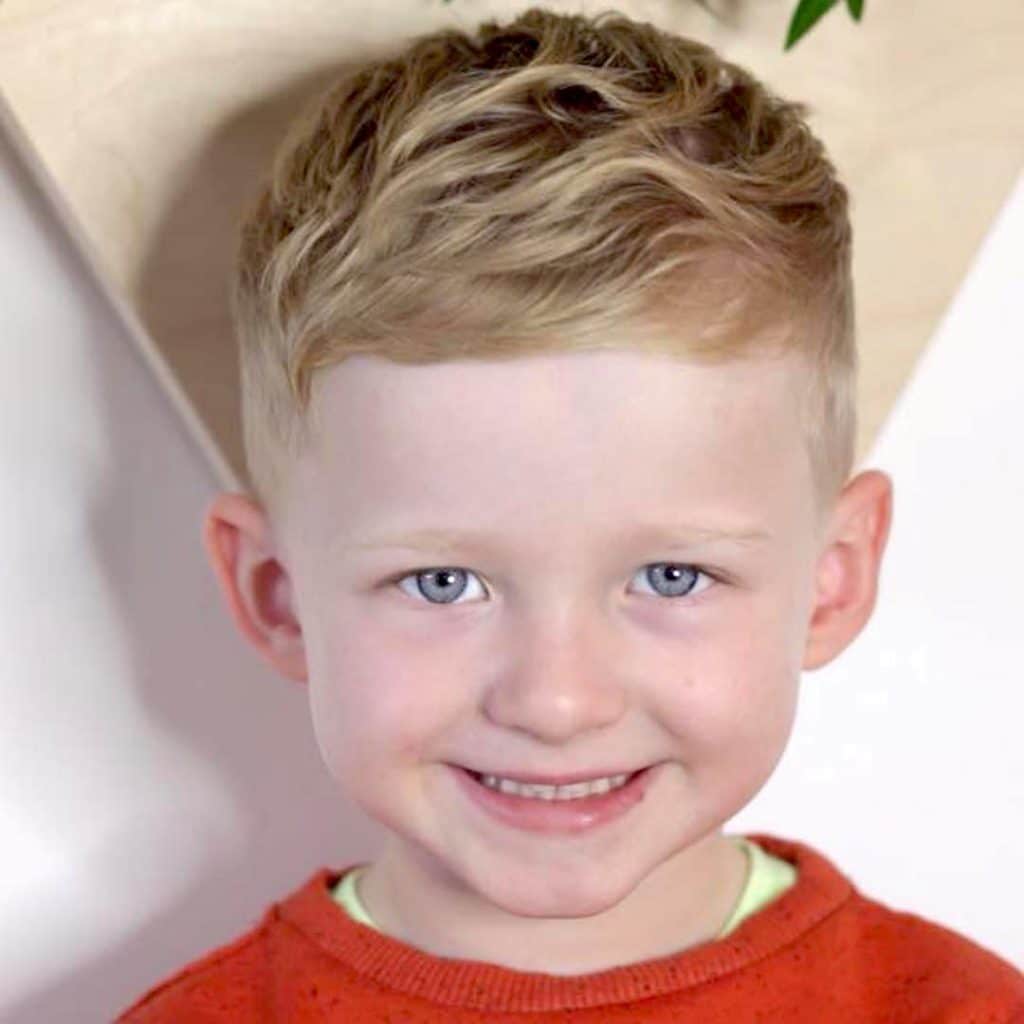 Why yes, many of these haircuts for boys are that classic combination of length on top over short sides. For wavy hair, it shows some of that lovely texture without adding width at the sides.
16. Stylish Toddler Boy Haircuts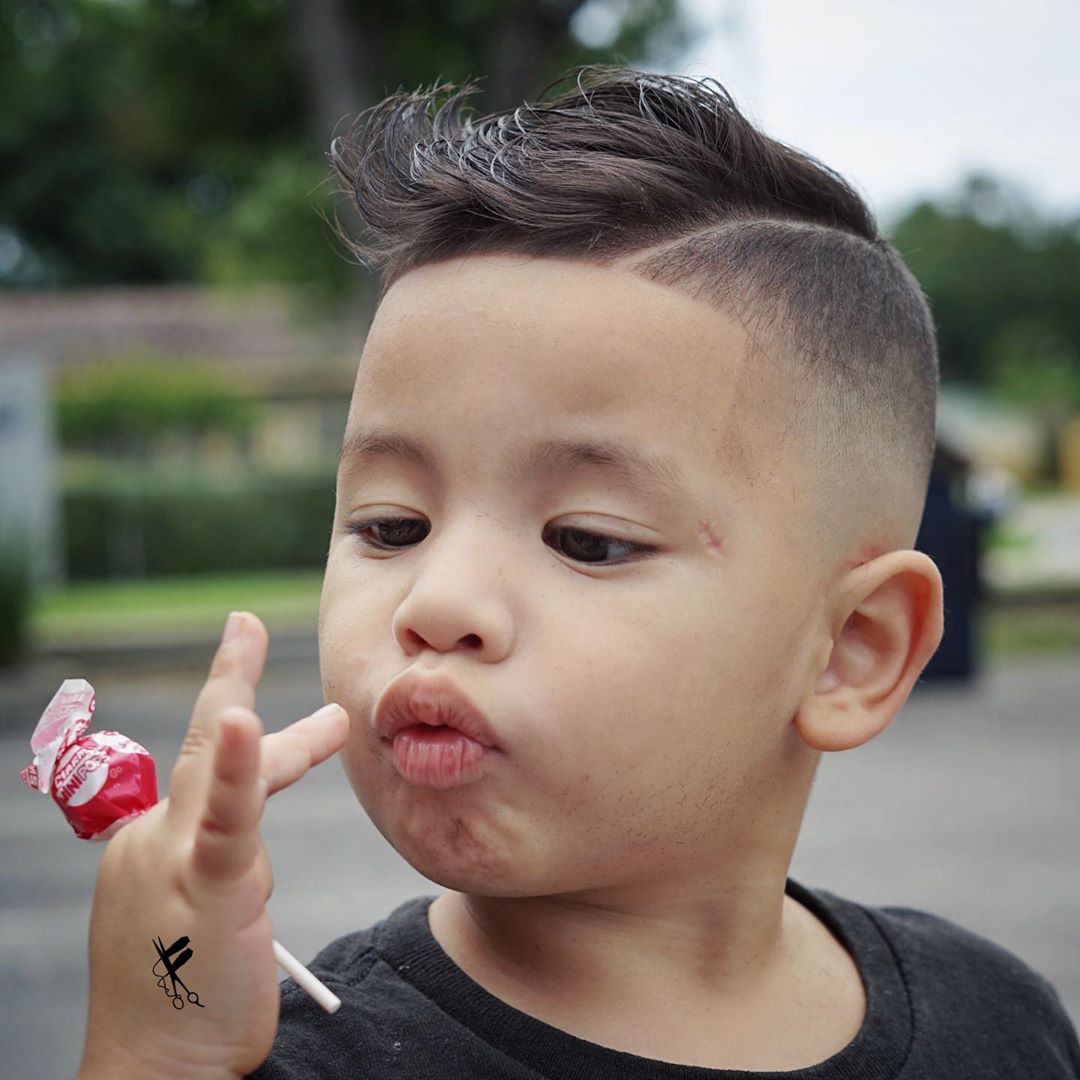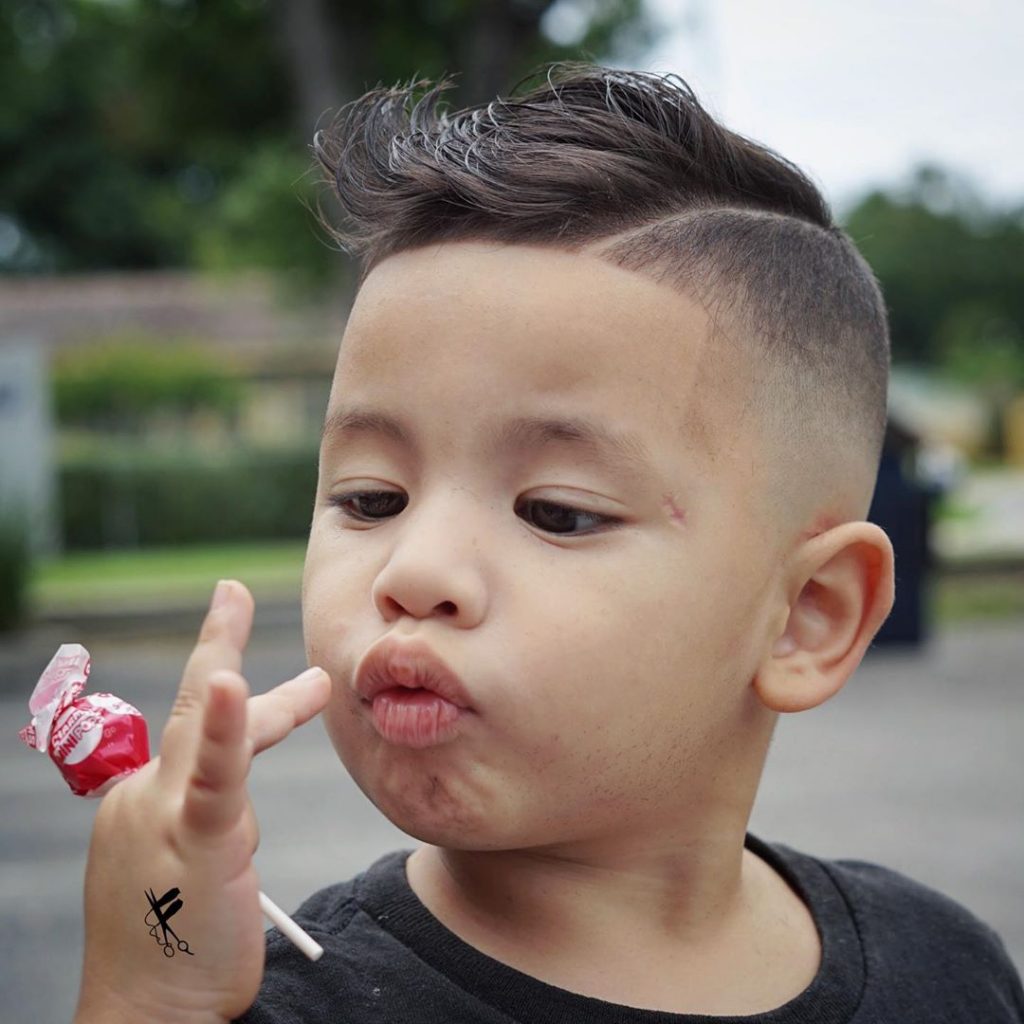 This undercut is so high, it's almost a mohawk. This cool look is all about long hair on top, faded sides, and a shaved part.
17. Toddler Haircuts For Black Boys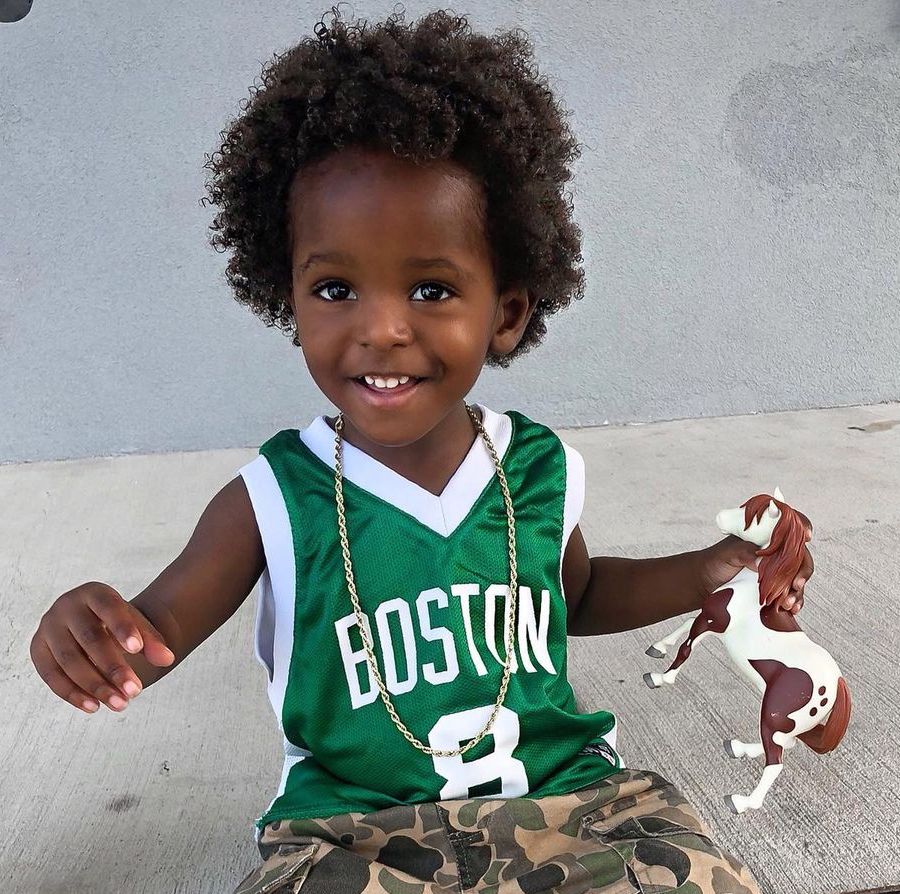 Afro styles are adorable for little Black boys and anyone with curly enough hair to get the look. Just let it grow with occasional trims to maintain the shape. And of course, moisturize and condition.
18. Best Toddler Boy Haircuts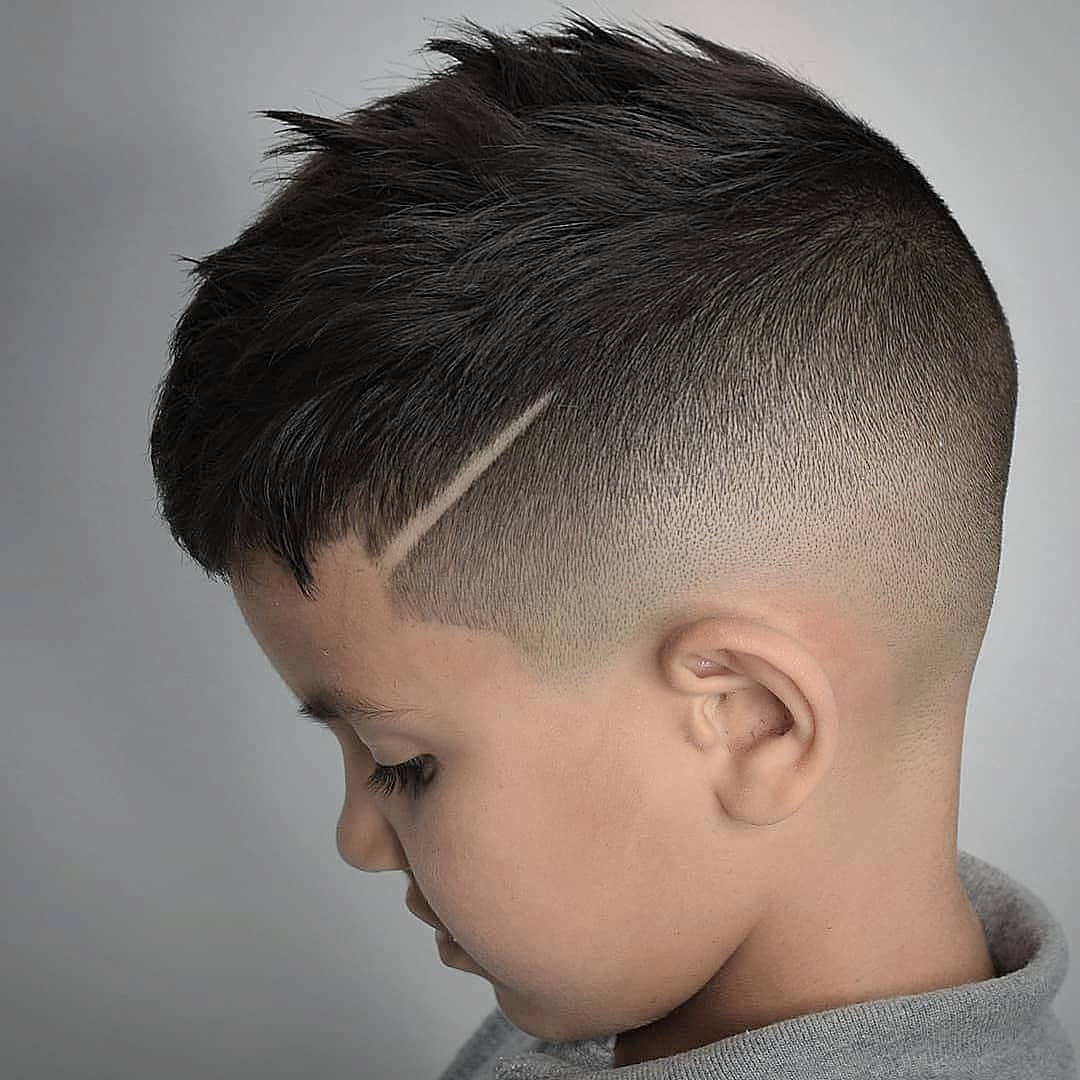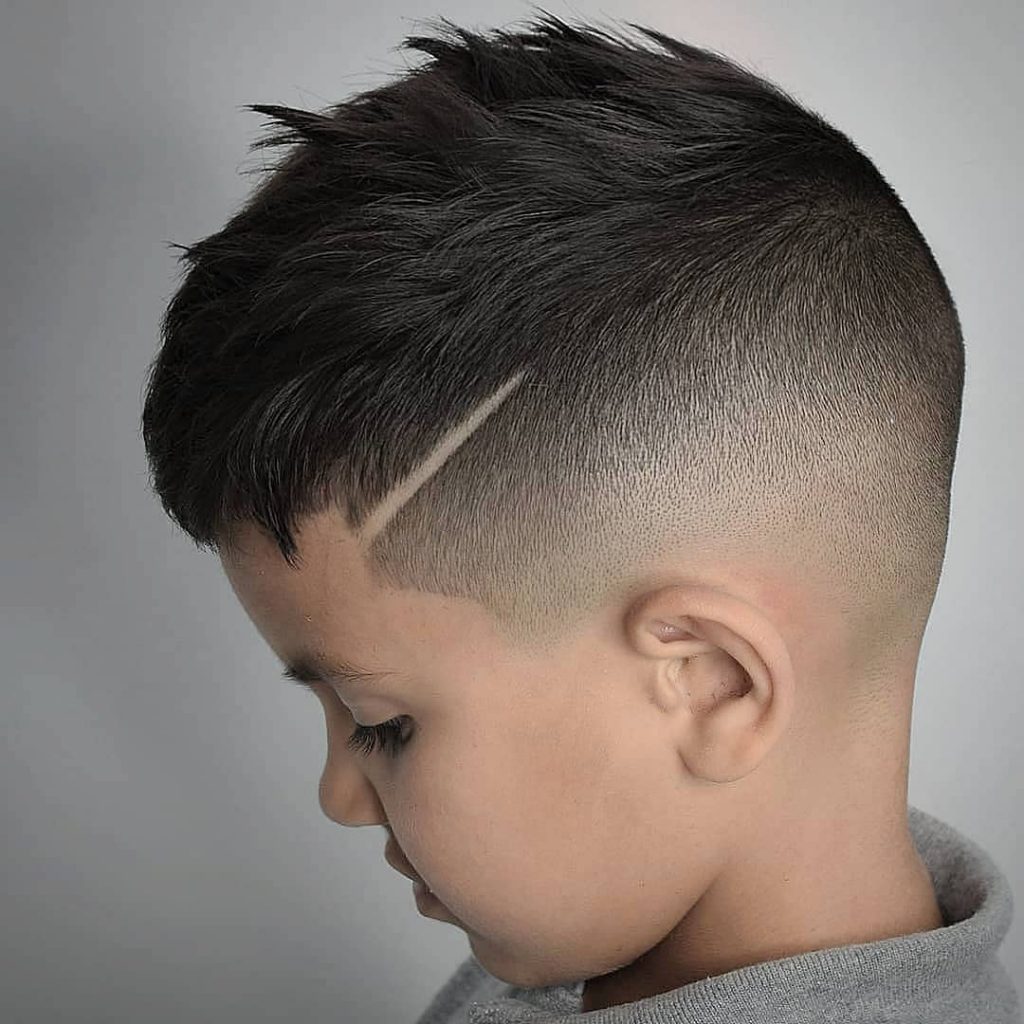 Okay, we can't say definitively that this is the best haircut for boys but this textured crop is one of the most popular. The shaved line is optional but very cool.
19. Mixed Toddler Boy Haircuts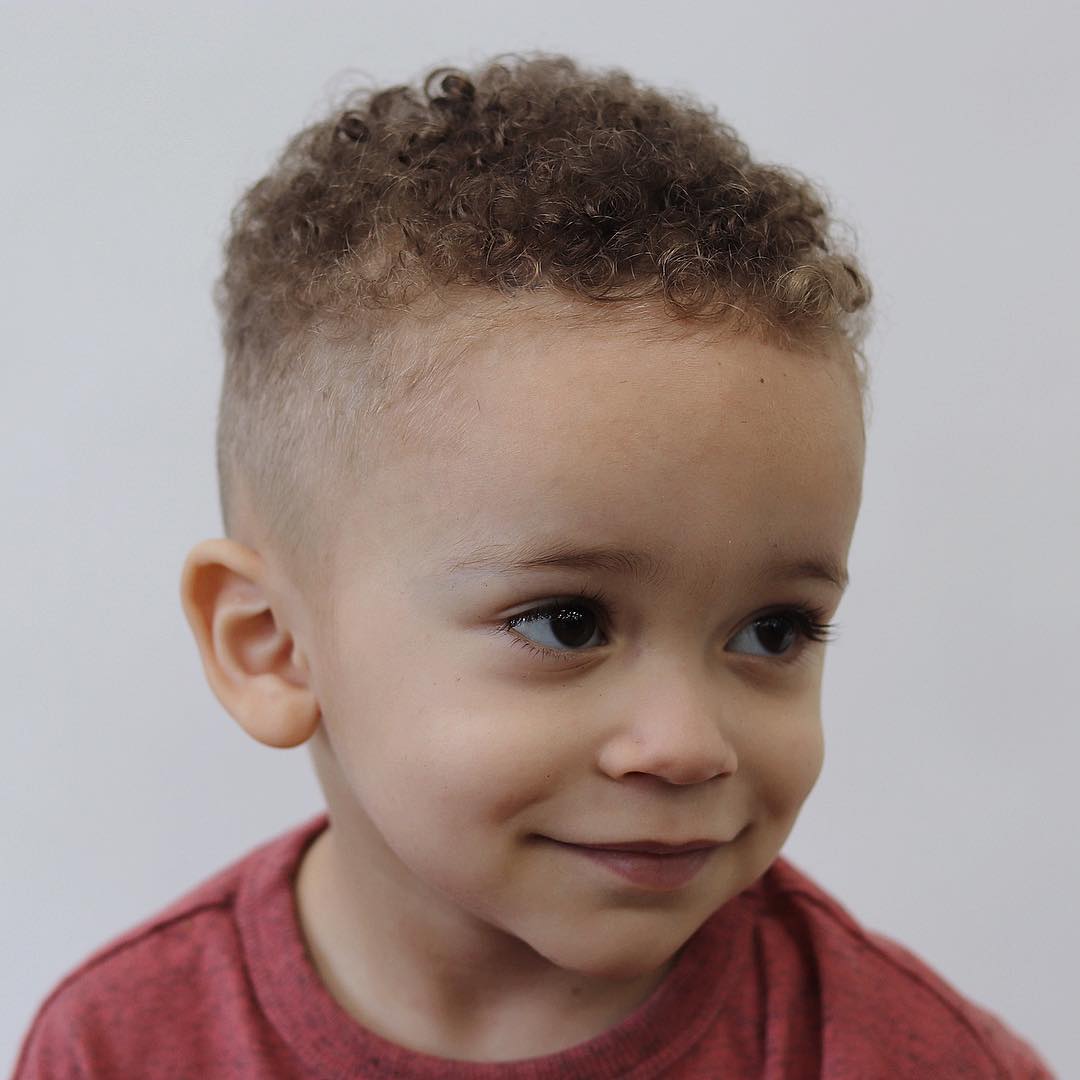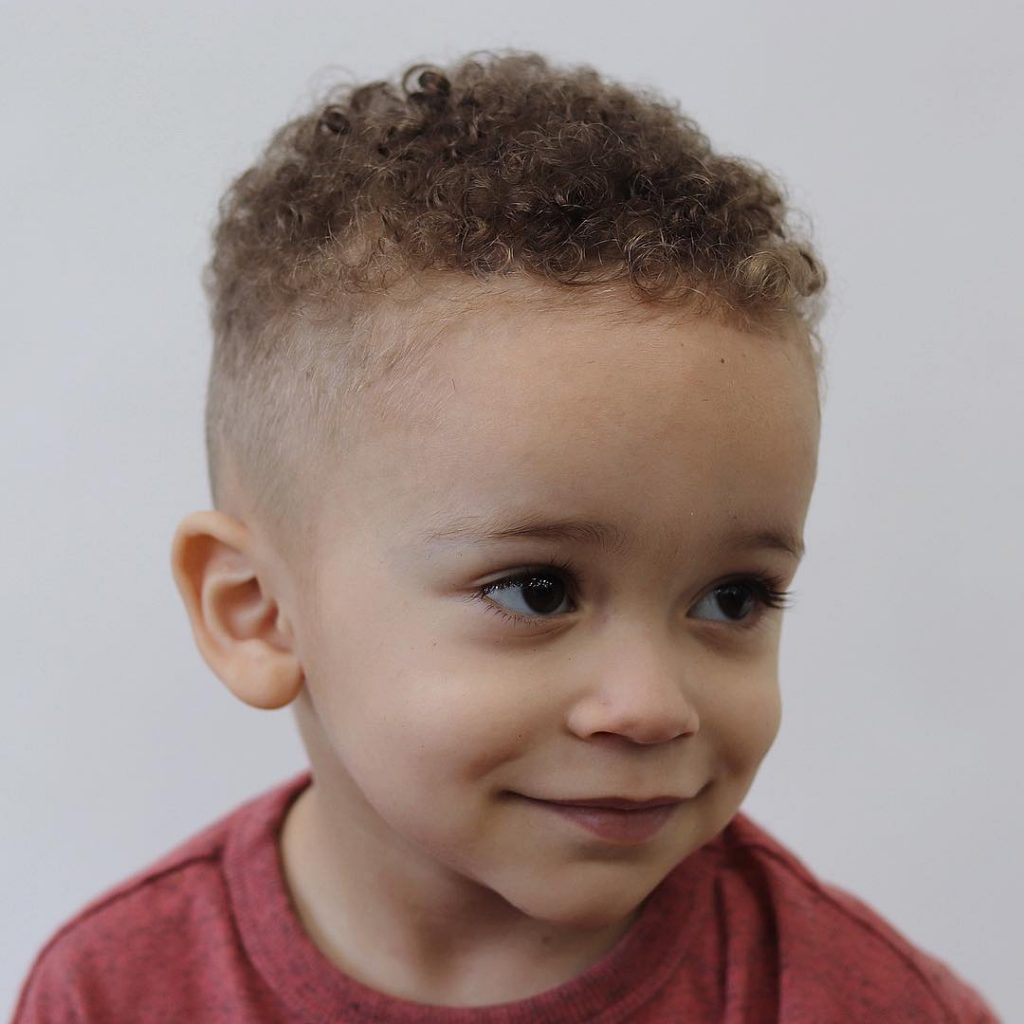 Here's another cut with short sides and longer hair on top. It's kind of a curly hair and tight and should provide some breathing room between haircuts.
20. Short Hair Toddler Boy Haircuts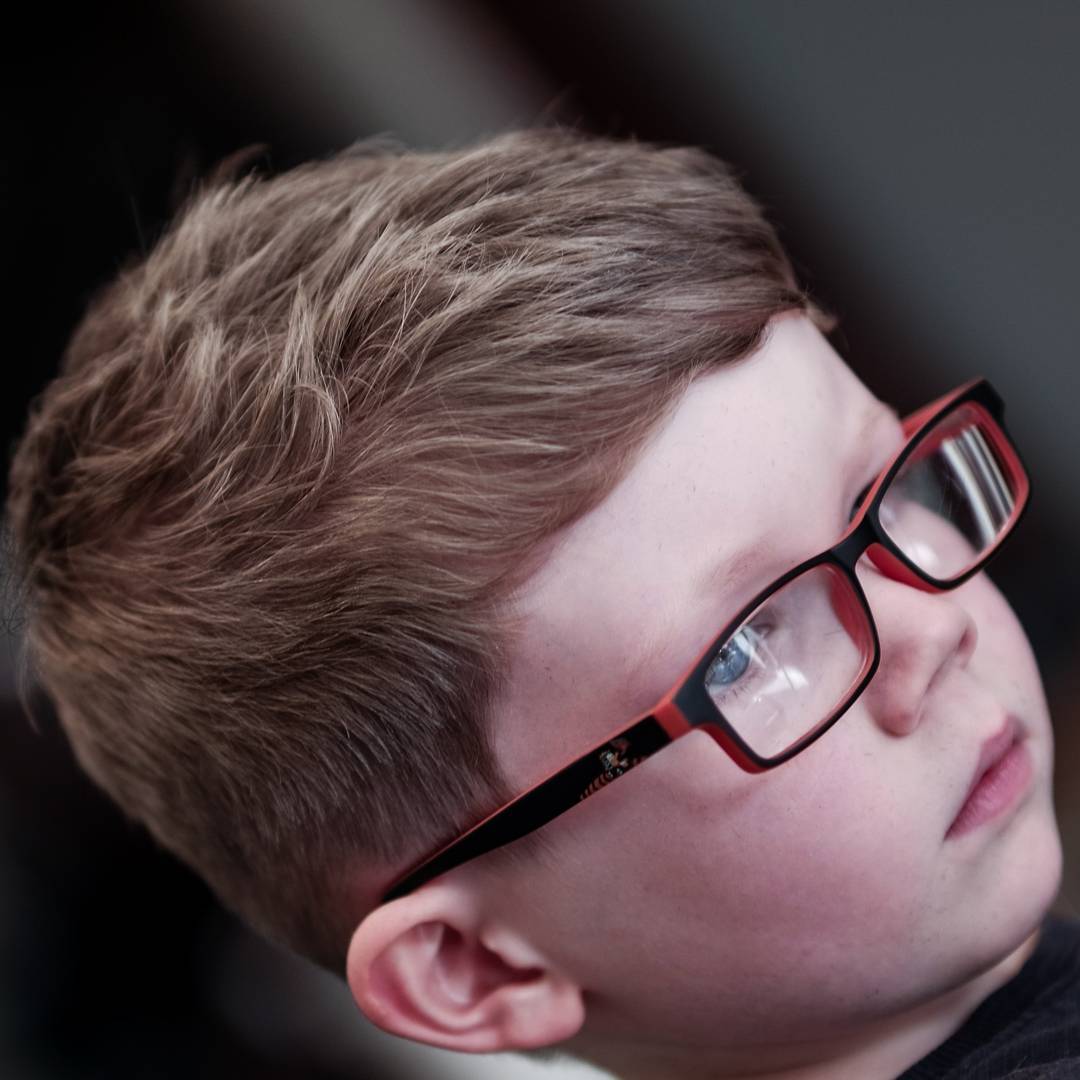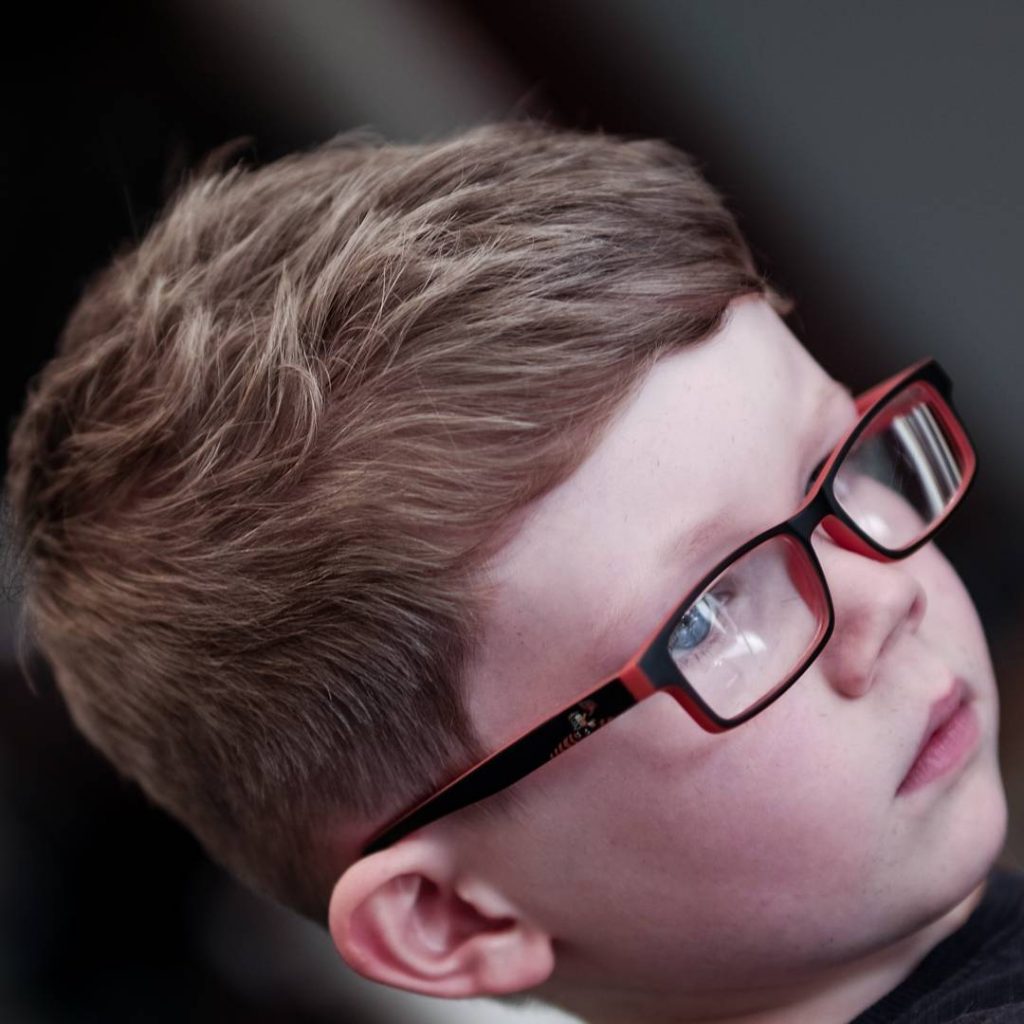 There is a reason that similar haircuts keep showing up. They are trendy, they look good, and they are easy to wear. Here's another way to wear the popular crop haircut with short bangs.
21. Toddler Boy Haircut For Black Hair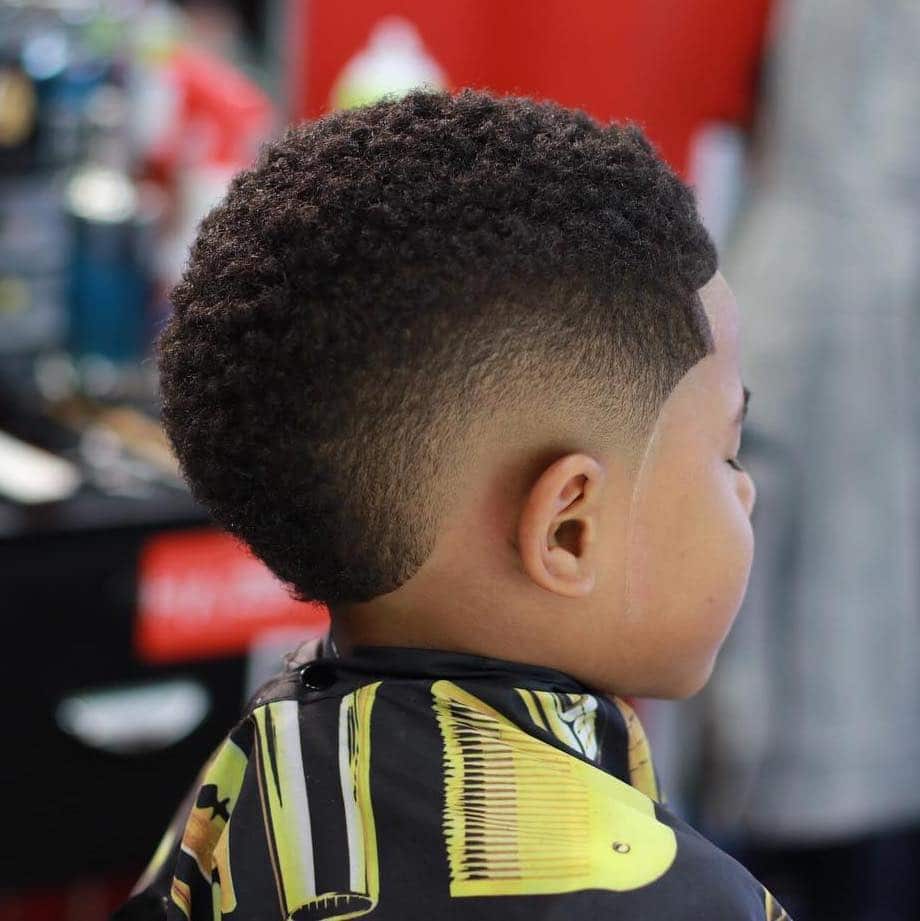 Here's a shorter curly mohawk with a burst fade. This is another haircut that is popular with boys of all ages.
22. Cool Toddler Boy Haircuts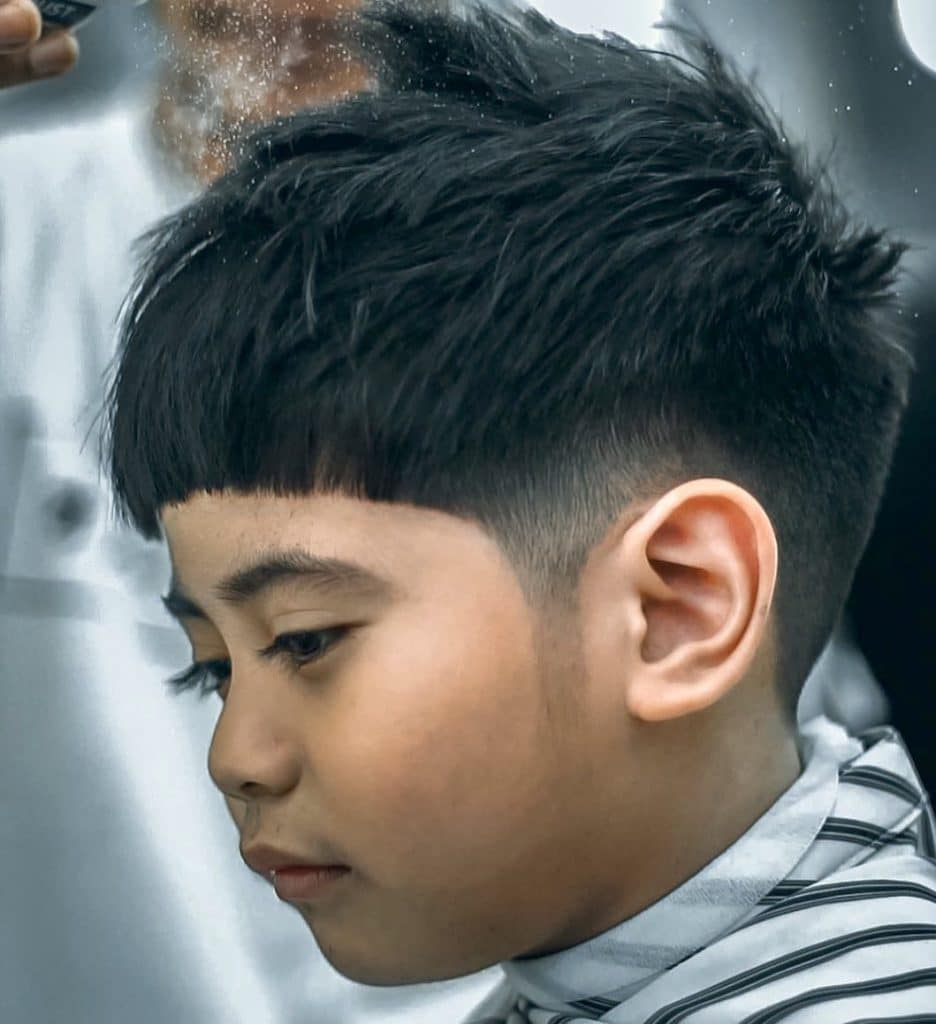 This kid is on point with a cool crop fade with rounded fringe. That's not dandruff flying through the air but styling powder to add texture and volume.
23. Little Boy Haircuts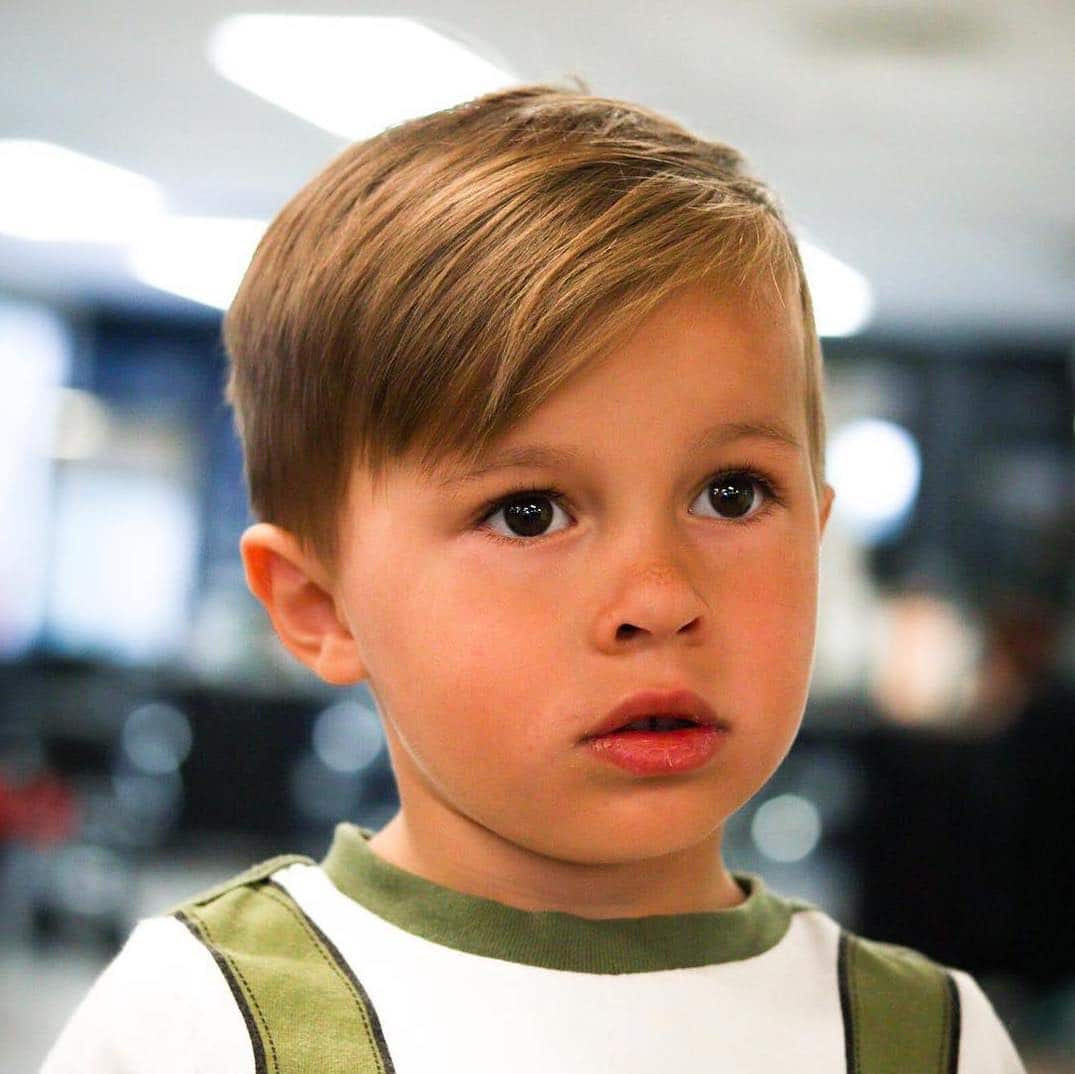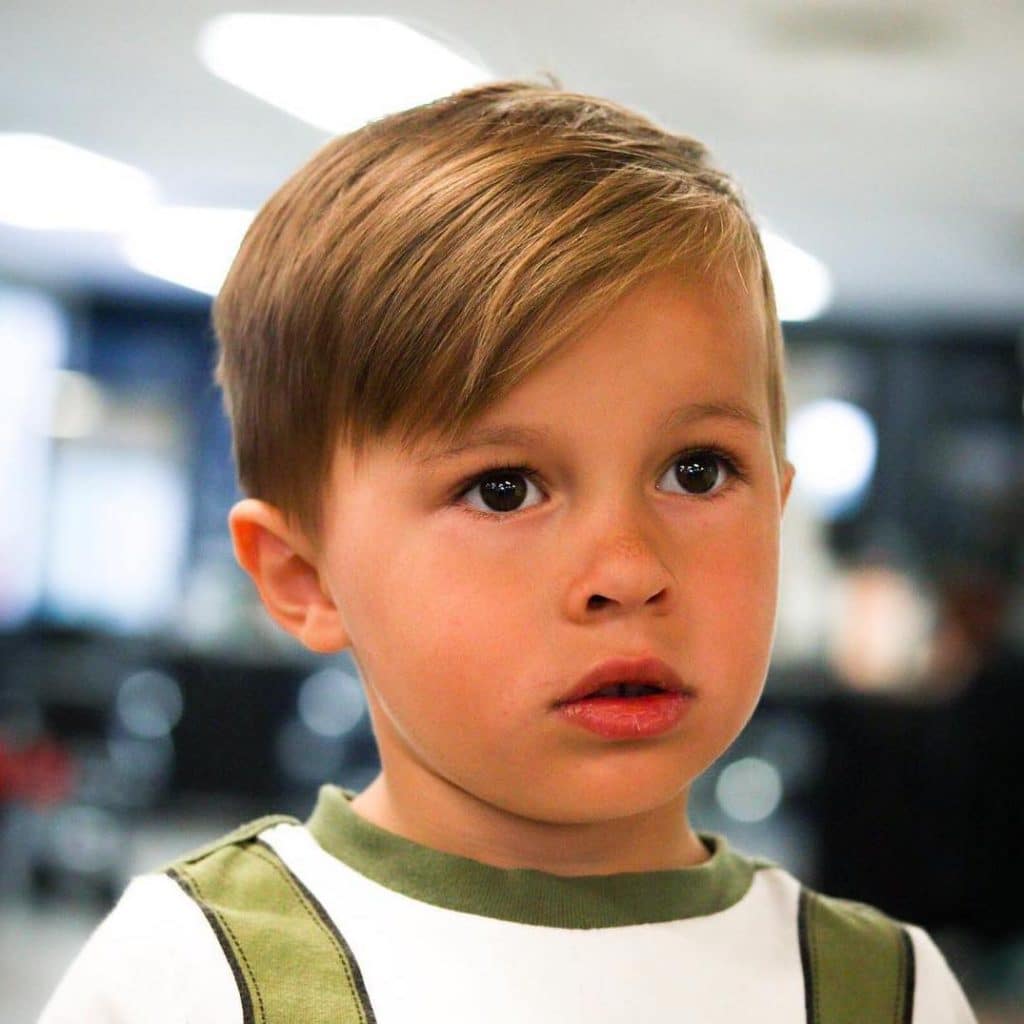 This side fringe haircut hangs to to a medium amount of length while keeping the sides short.
24. Mixed Toddler Boy Curly Haircuts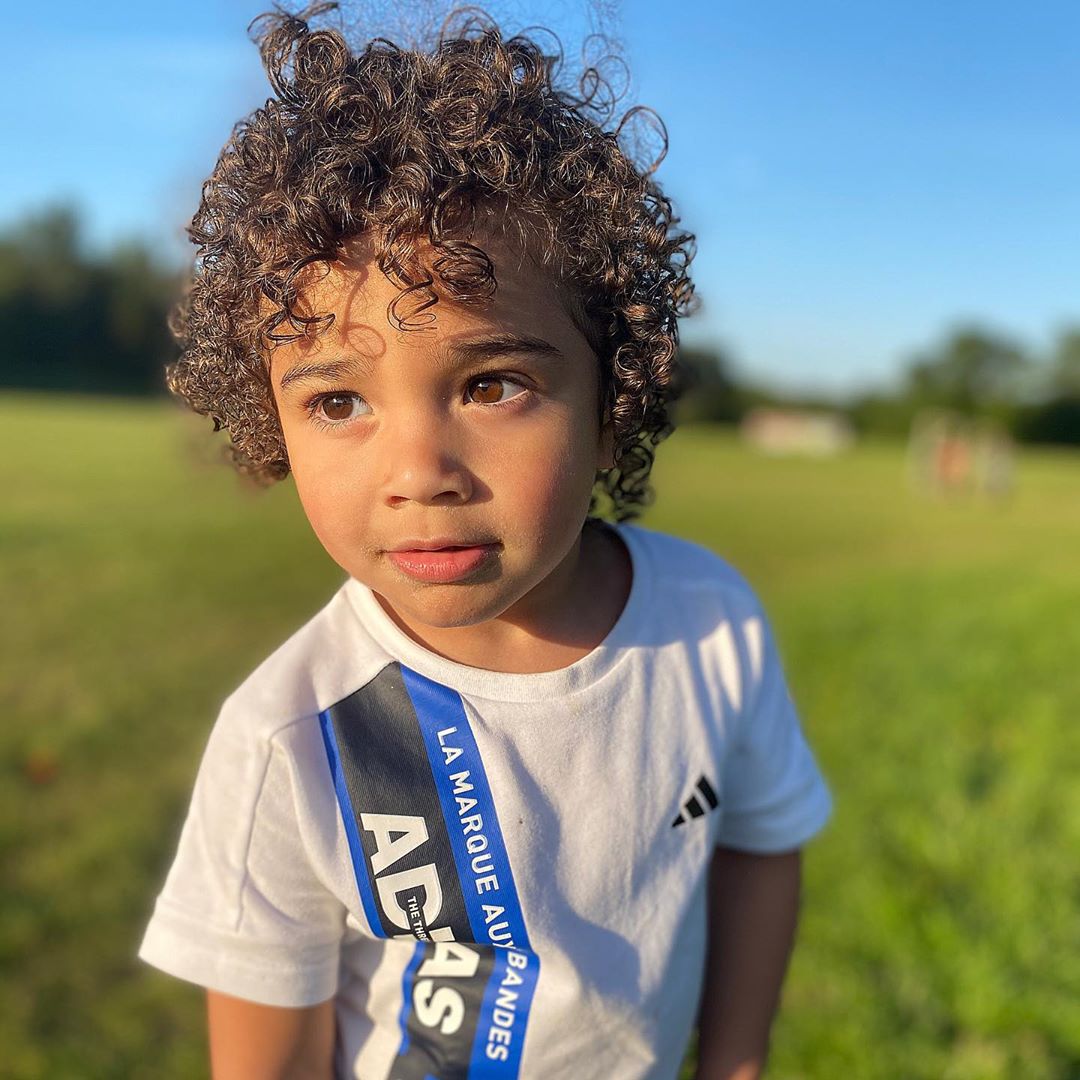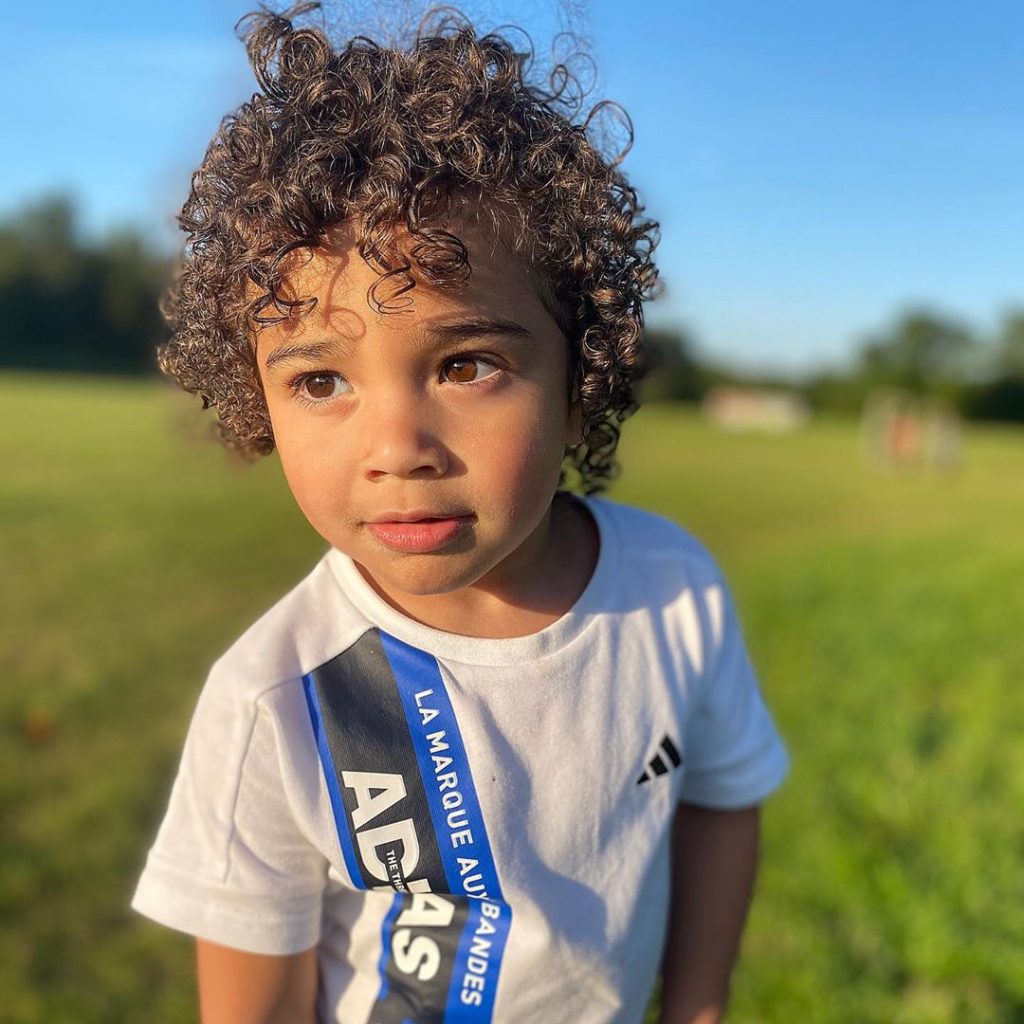 This is a medium length curly haircut for Mixed hair with a flattering rounded shape plus some tendrils at the front cut short for bangs.
25. Toddler Boy Fade Haircuts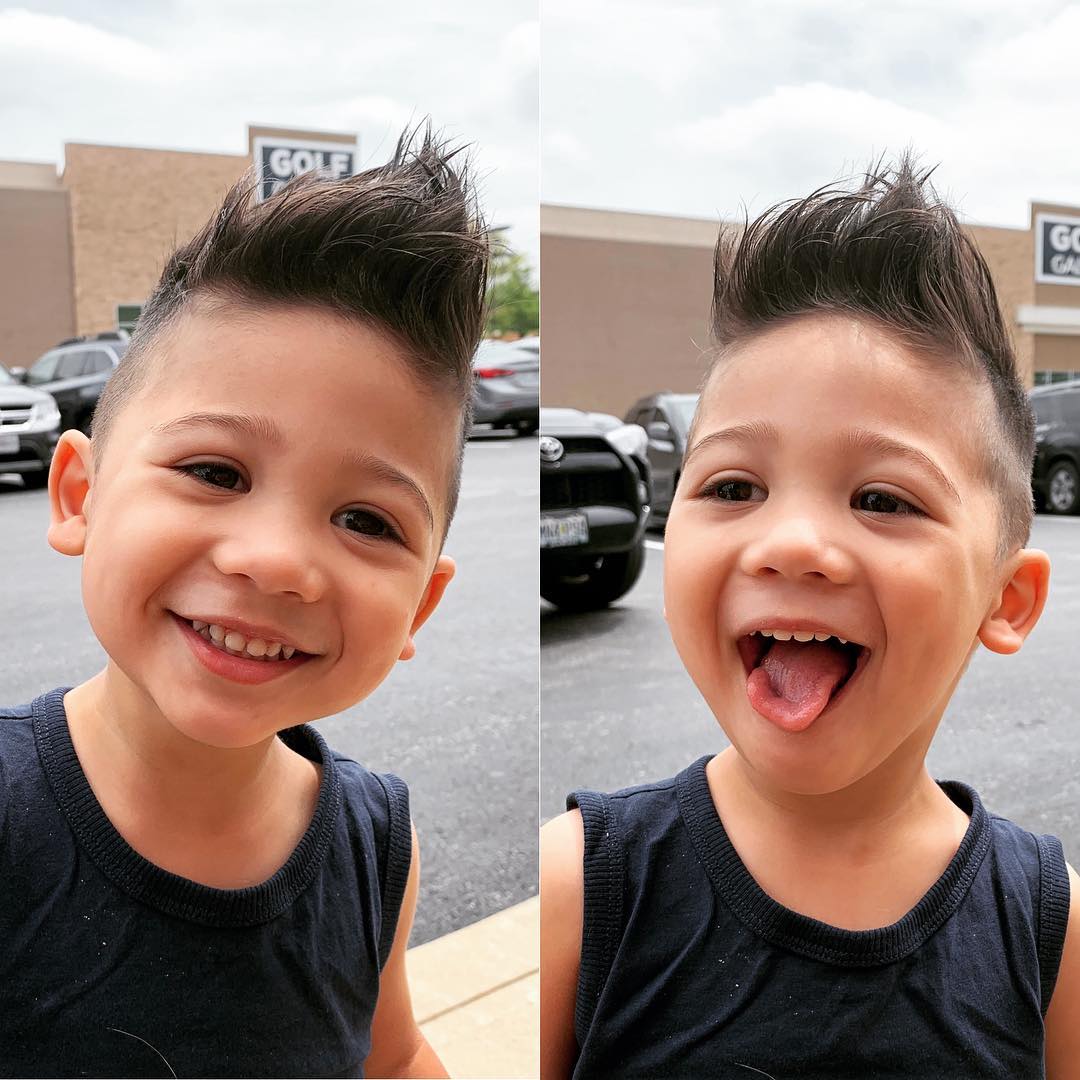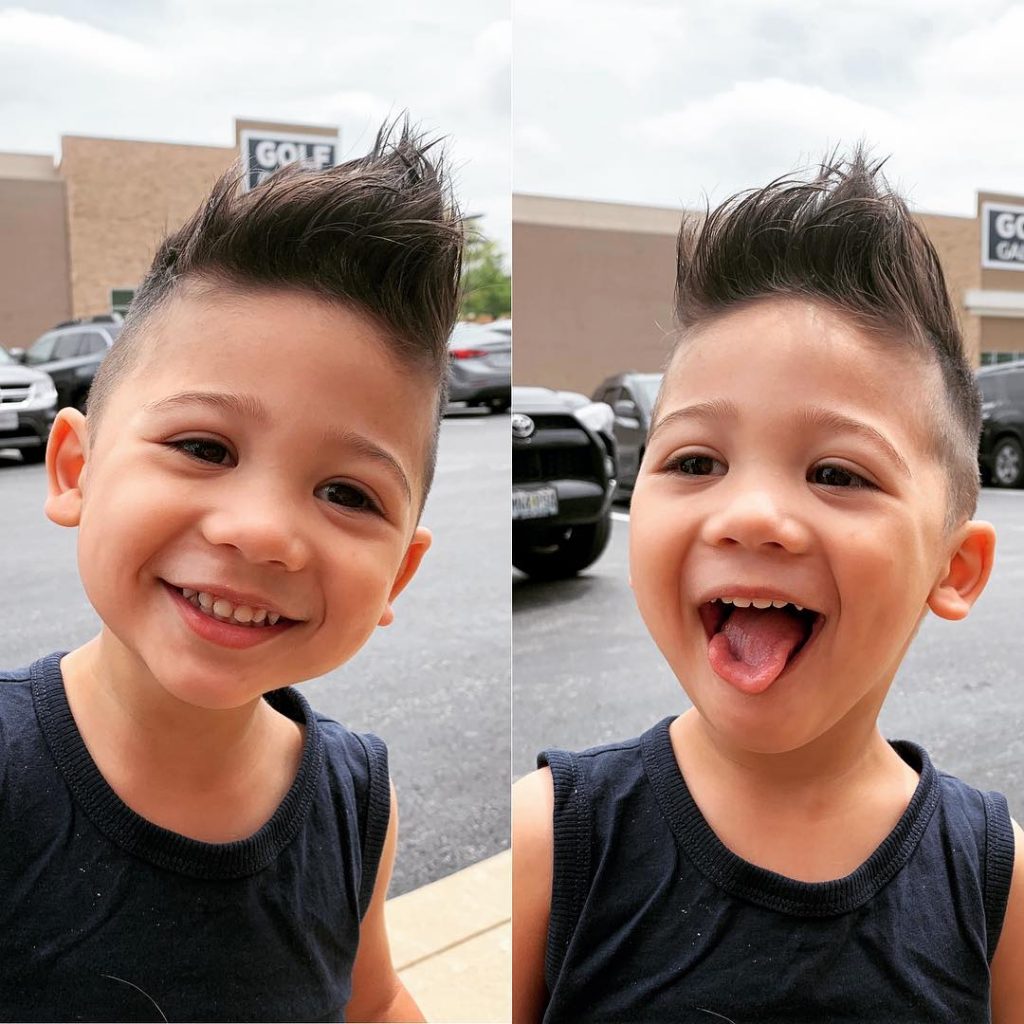 The shaved sides of a fade let those cheeks shine while spiky hair on top is just cool.
26. First Haircut For Boys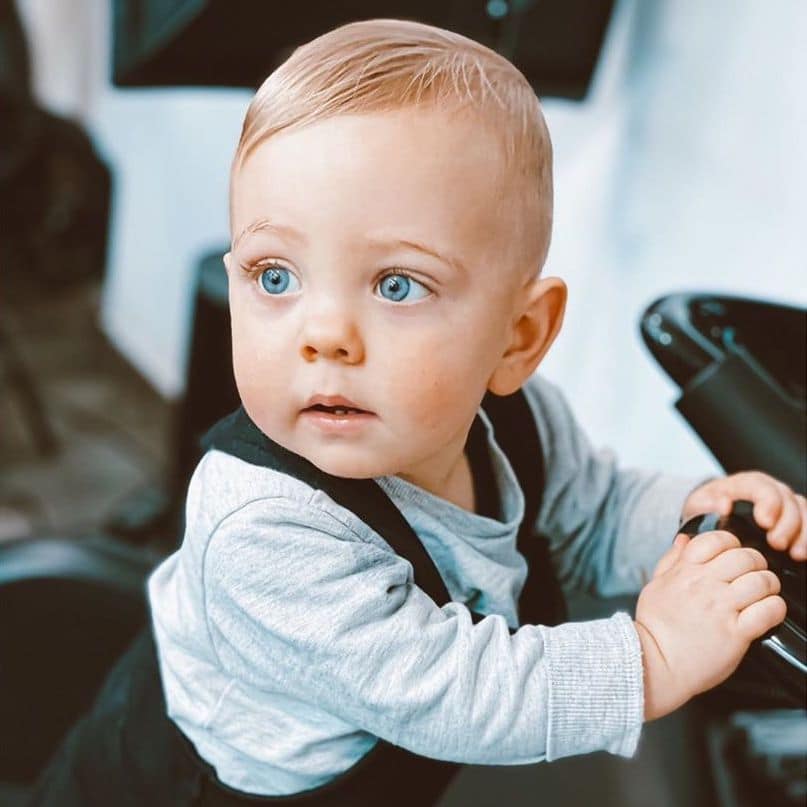 A boy's first haircut is more about cleaning up and creating shape than cutting hair short. This long hangs on the last hair to grow, the top of the head, and cuts sides short.
27. Haircuts For Boys With Straight Hair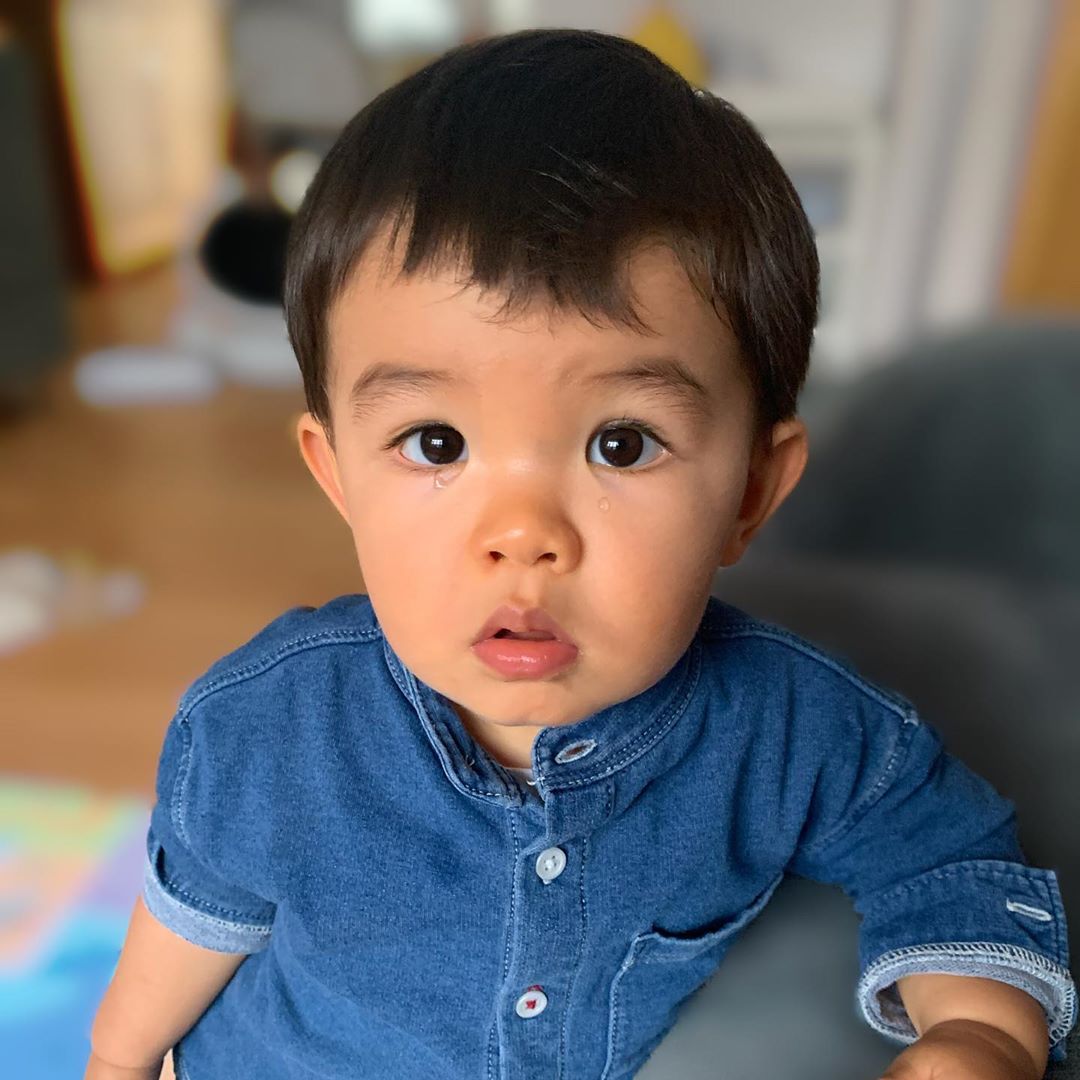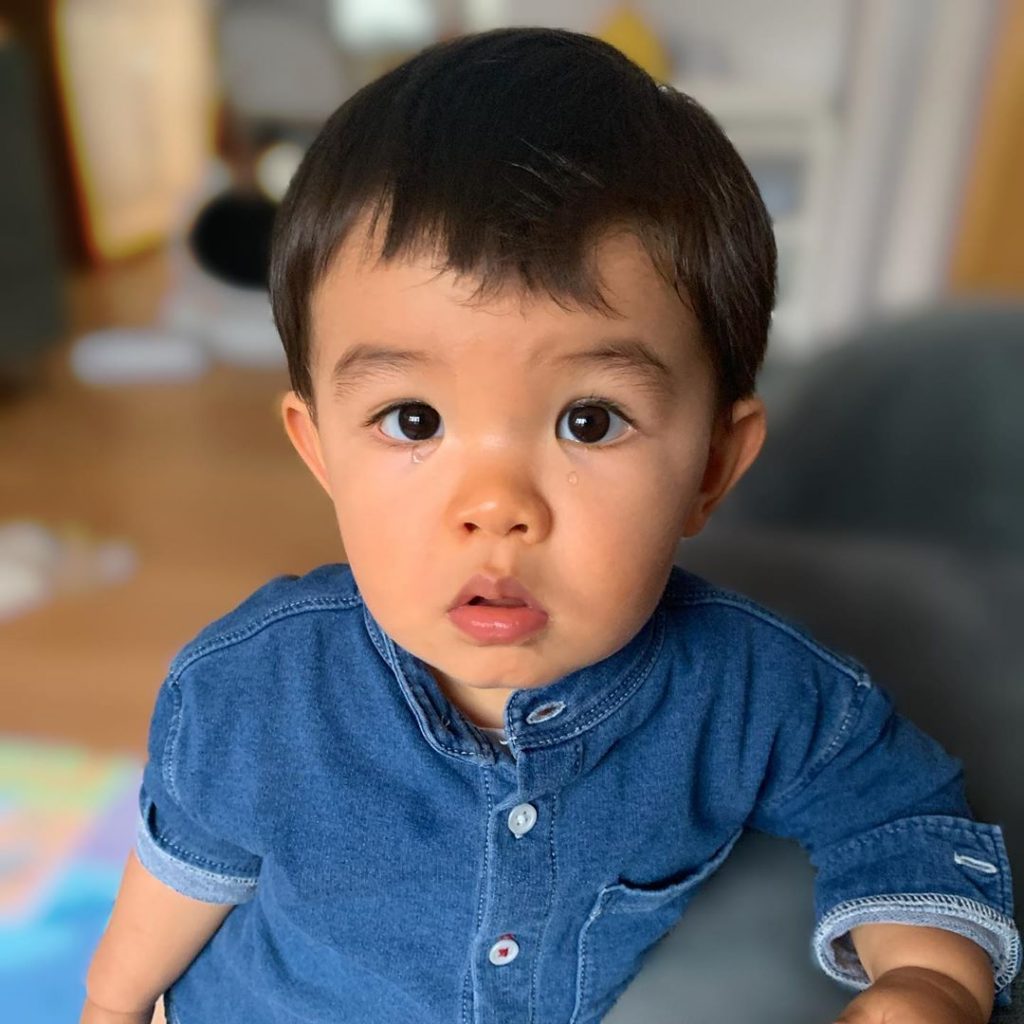 While blunt fringe is an option for kids with straight hair, this layered fringe adds some dimension.
28. Haircuts For Fine Curly Hair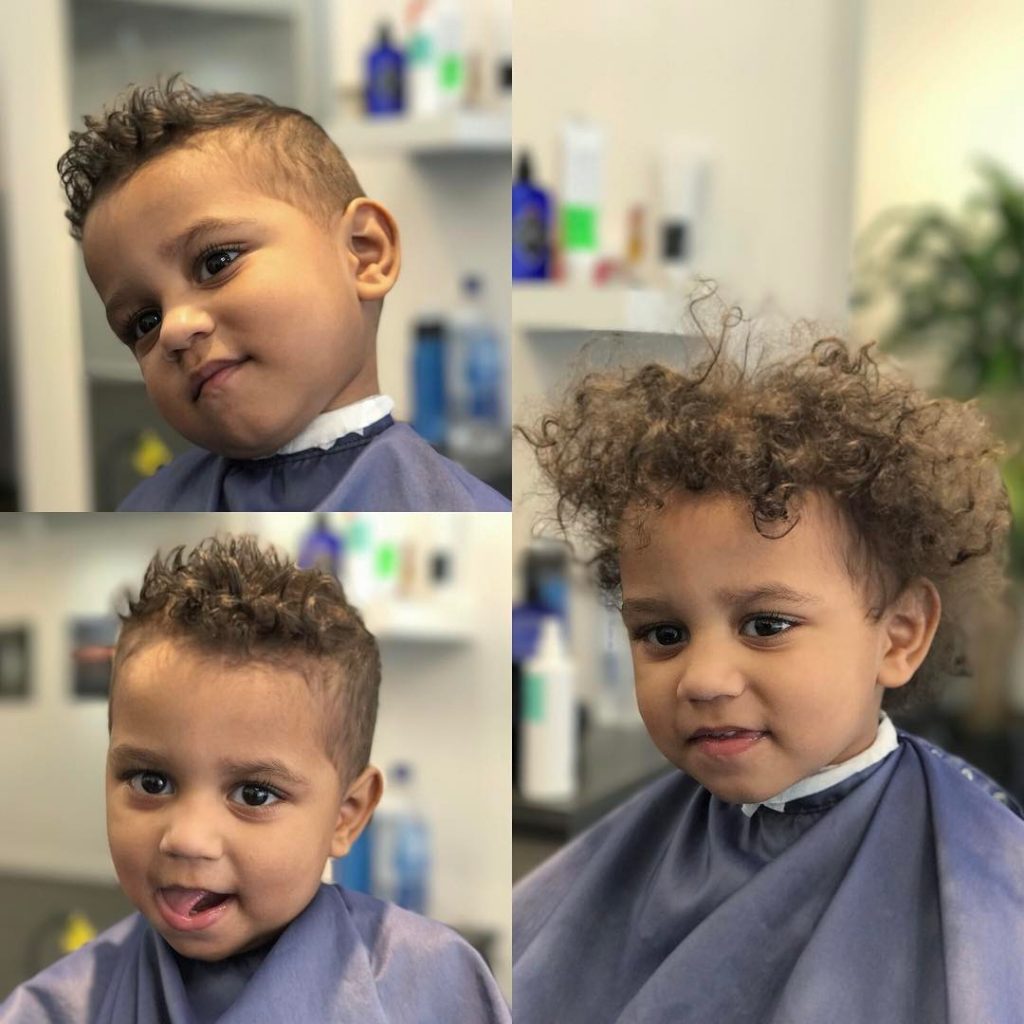 Well, that before picture is very cute but so is the after. This hair type benefits from some type of conditioner or detangler and remember to use a wide-tooth comb on curly hair.
29. Short Haircut For Black Toddler Boys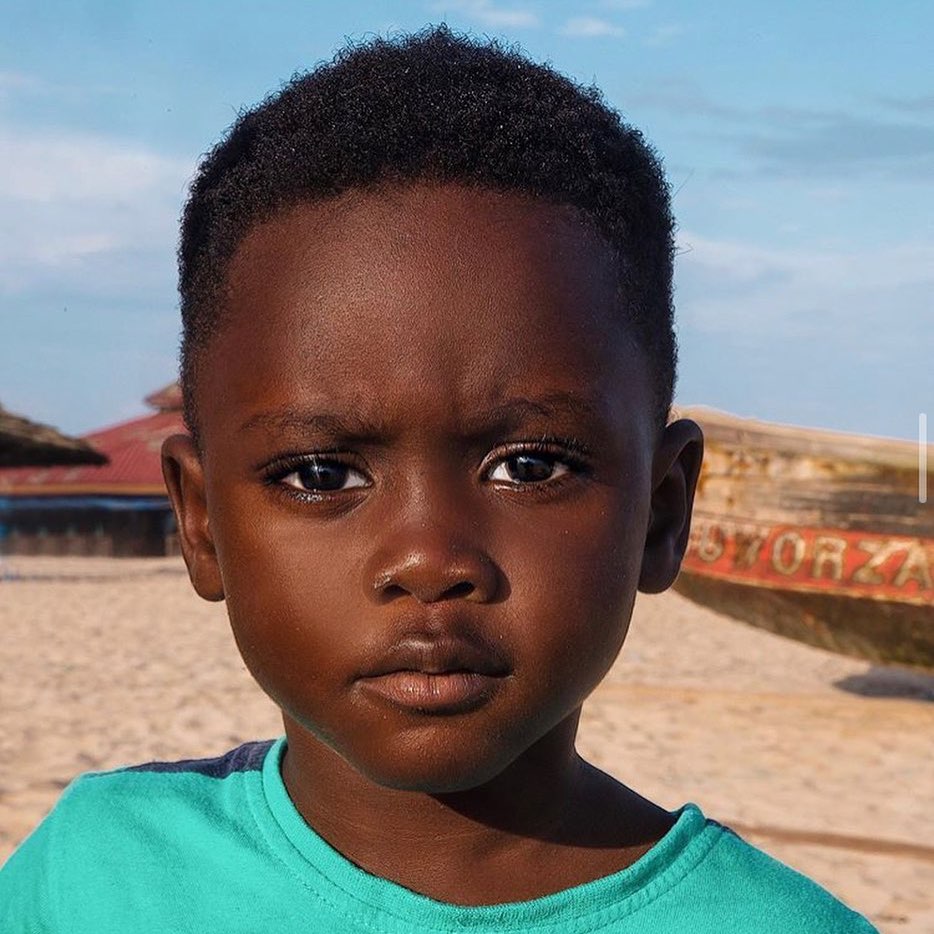 Now that's a great haircut for black boys of every age.
30. Medium Length Toddler Boy Haircuts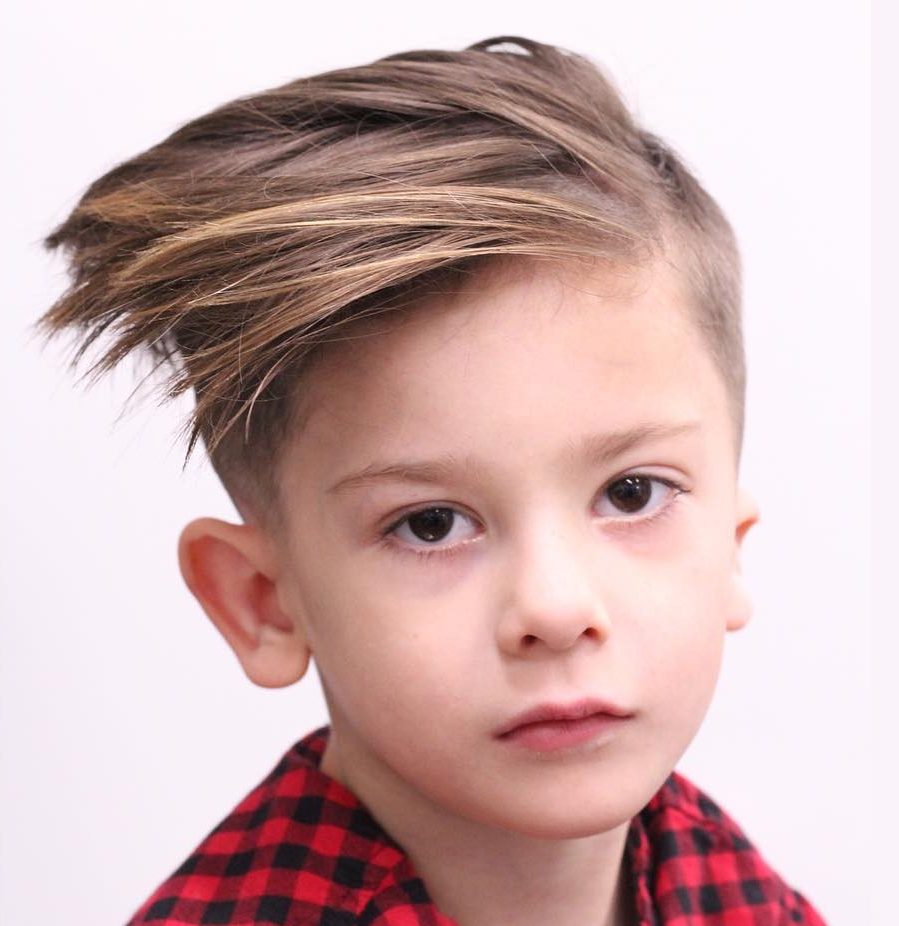 This cut contrasts medium length hair on top with short sides. Try pulling it back into a Samurai bun too.