These are the best toddler boy haircuts that are both cute and cool.
In addition to considering hair type, there are other considerations when it comes to haircuts for toddlers. How fast does hair grow? How easy are haircuts for your kid? Things to think about for your boy's haircuts.
For kids that don't mind haircuts, longer styles that require more frequent upkeep are an option. For boys that don't like to sit still and have thick hair that grows fast, shorter cuts all the way down to a buzz may be the way to go.
Where is the best place to get haircuts for toddler boys? Plenty of barbershop and salons welcome kids but always check first. Those kiddie haircut places are usually good but check out reviews before going there. You know your child the best so if watching TV and sitting in a fire truck are going to make the haircut happen, just do what takes.
Whether you like classic haircuts or trendy styles, check out these 18 haircuts for toddler boys.
1. Comb Over Haircut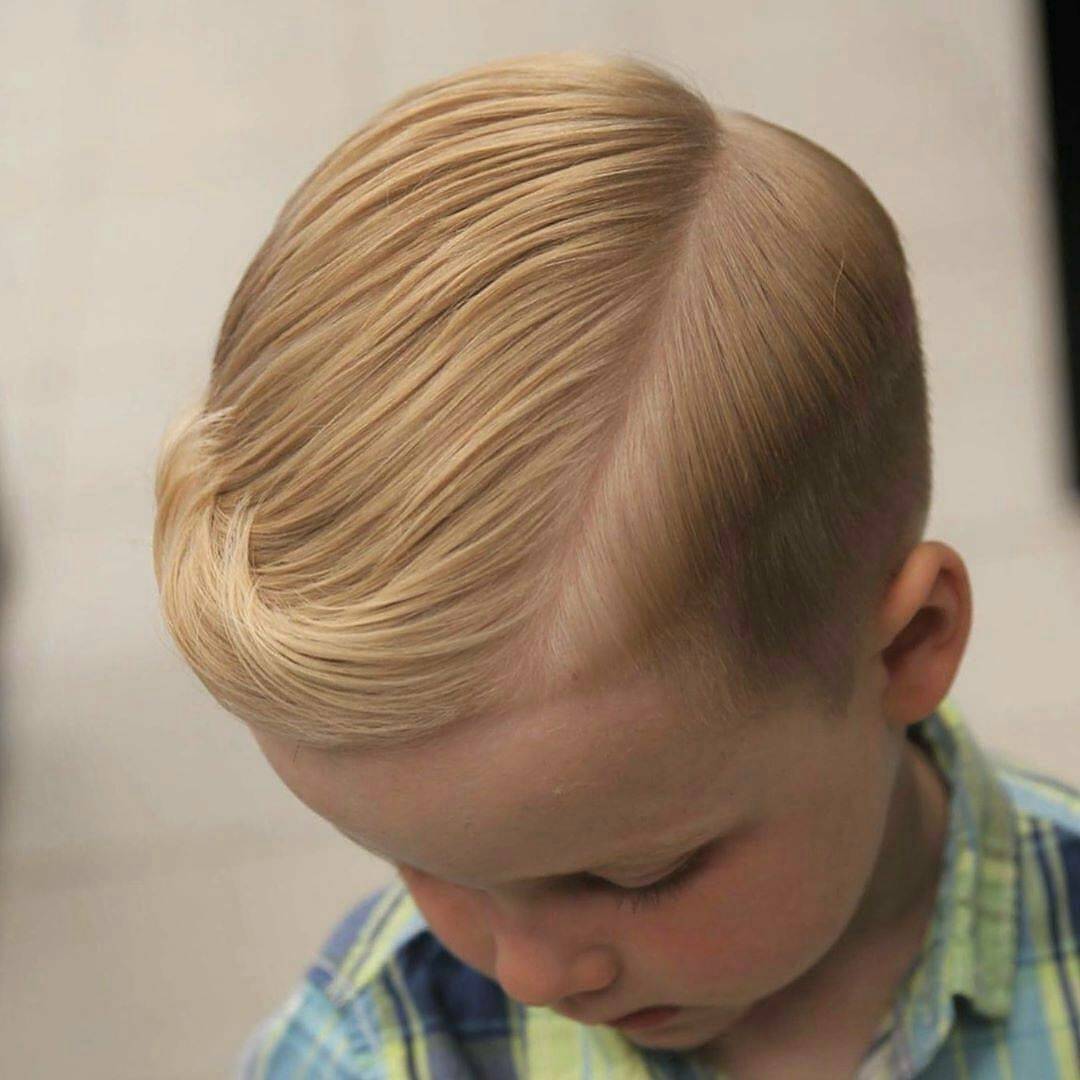 For baby fine hair, short haircuts should leave some length on top. This side part cut and style strikes the balance between long and short. This cut will benefit from brushing hair over to one side.
2. The Side Part Hairstyle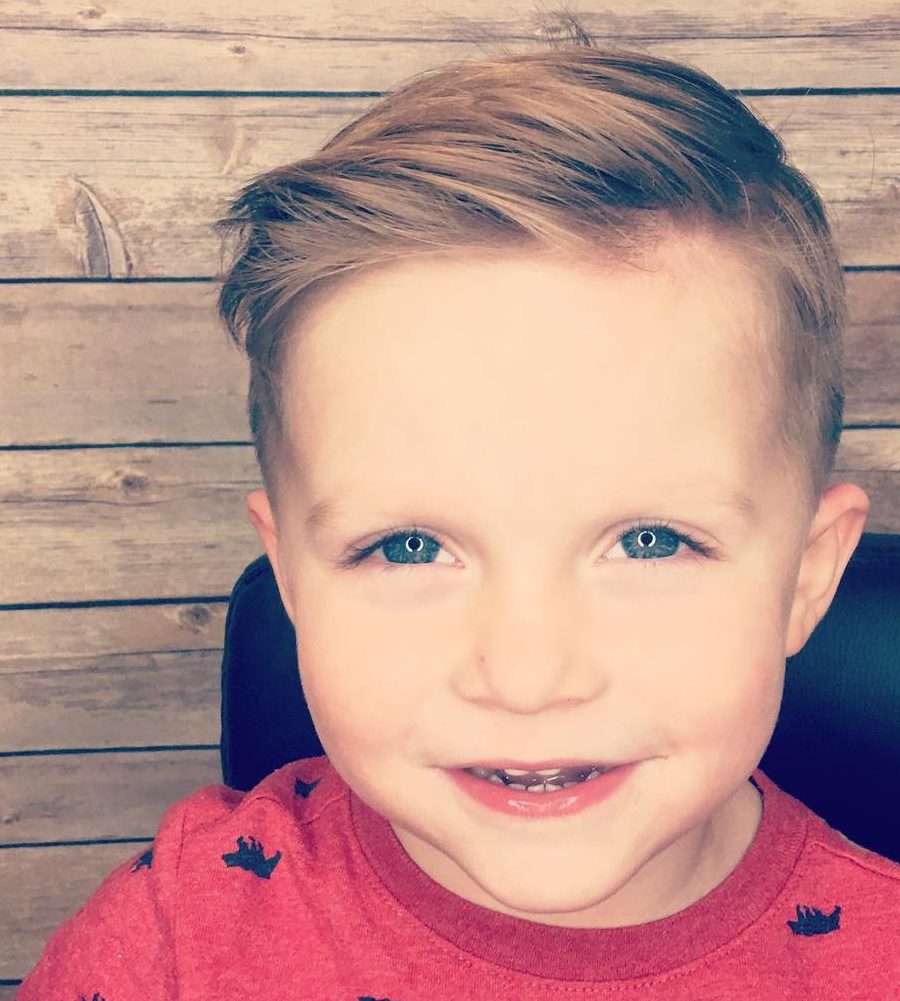 A longer version of the previous hairstyle, there is some length at the sides and plenty of weight on top. This cut will look great styled to one side or worn loose. A very popular and cool looking boy's haircut.
3. Cool Toddler Boy Haircuts – The Textured Crop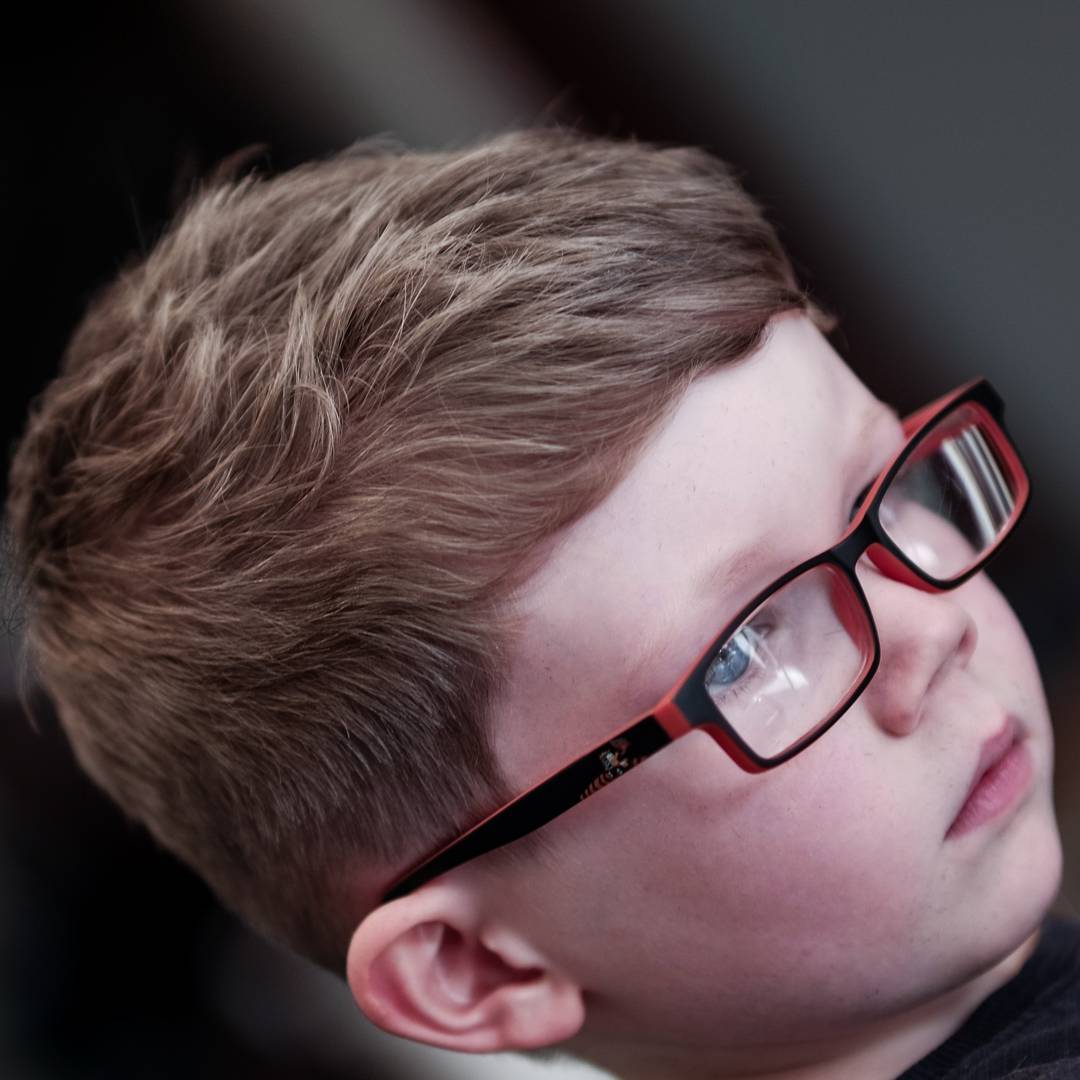 While some people prefer classic hairstyles for their toddler boys, others embrace the latest trends. This textured crop is popular in every age group of guys and an excellent choice for thick hair. This is one of the most versatile toddler boy haircuts.
4. Short Crop + Fine Hair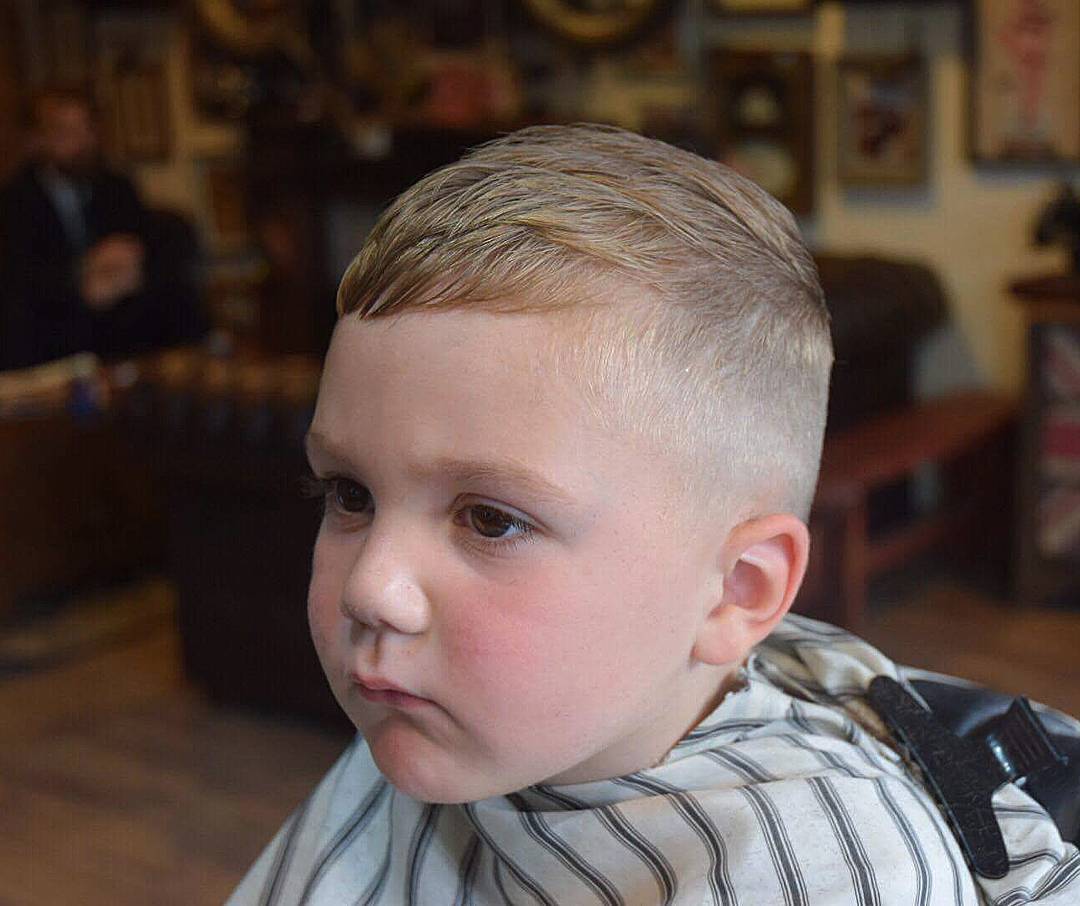 Here's the same textured crop haircut adapted for fine hair. The faded sides ensure a quick haircut experience and plenty of time before the next barber visit.
5. Short Haircut for Toddler Boys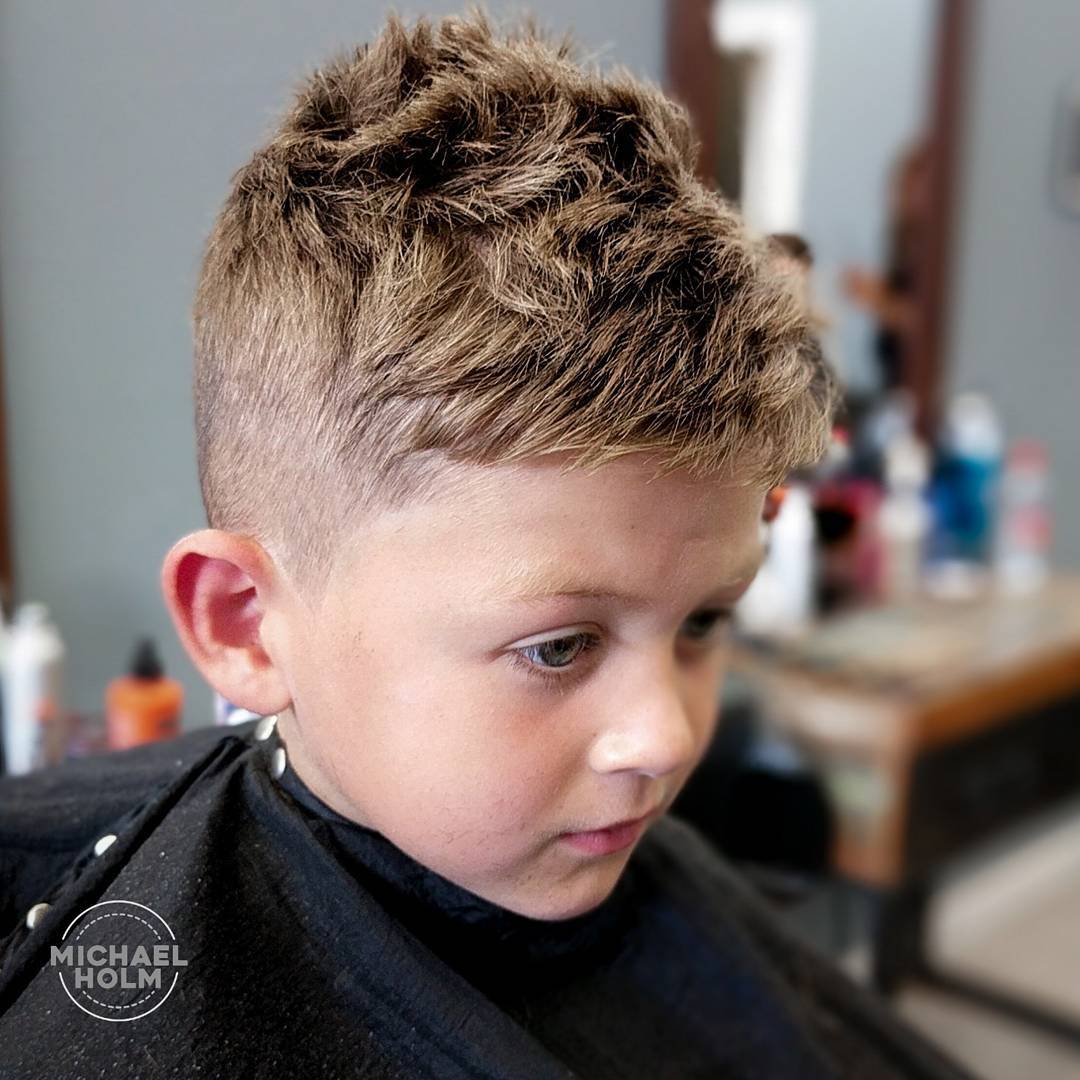 This short haircut looks great with textured styling or let to do what it does on it's own.
6. Angled Bangs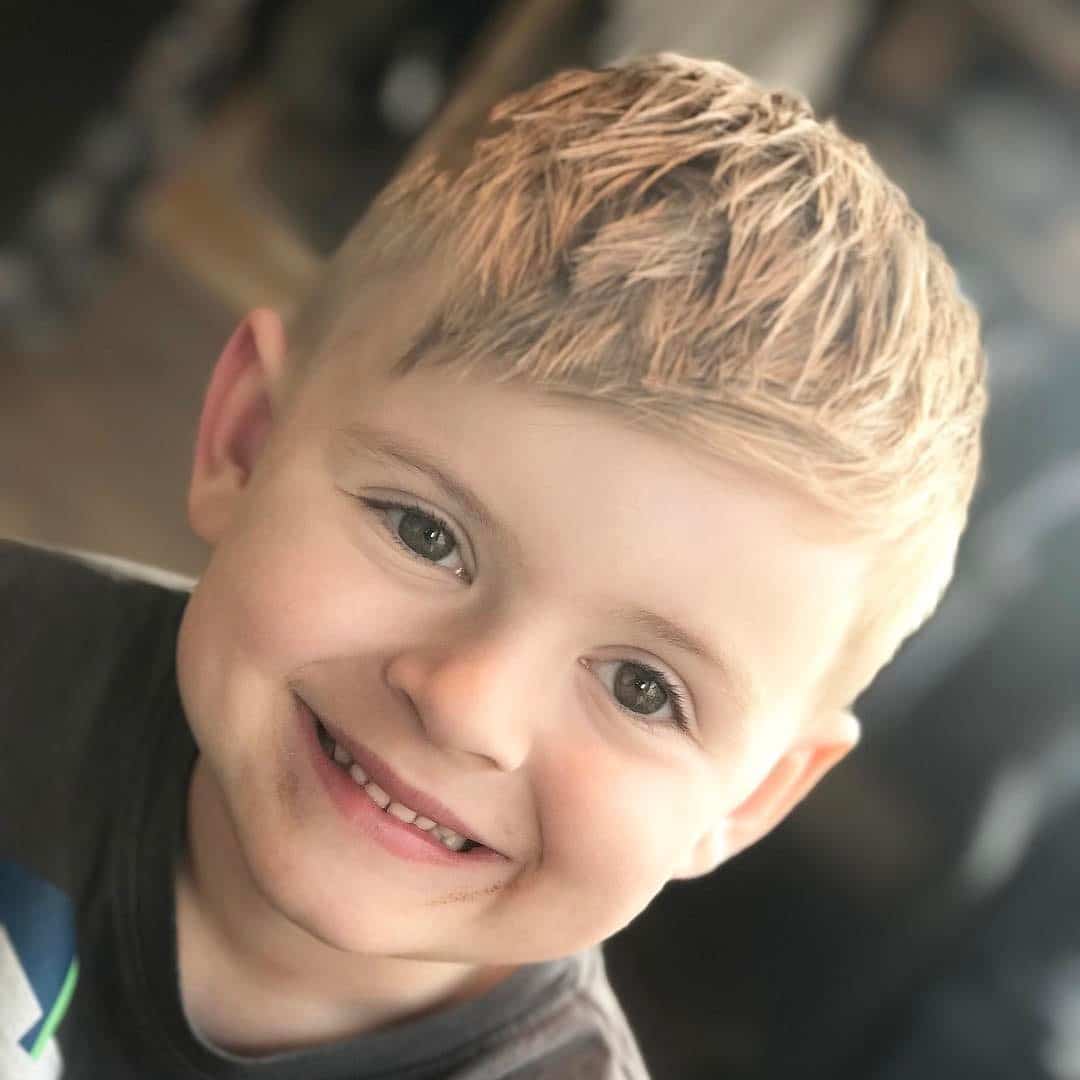 Combining the popular side part and crop trend, this charming toddler boy haircut is the best of both worlds.
7. Textured Fringe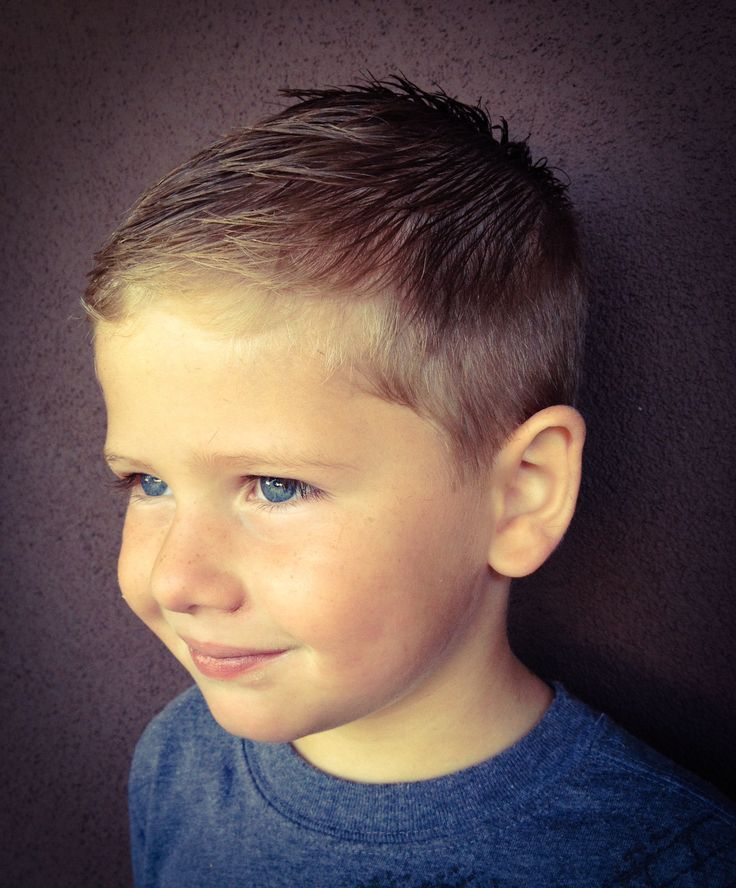 Yet another variation of the textured crop, this version looks as good swept to one side as it does with bangs worn across the forehead. The layered cutting creates a modern take on the classic toddler bang.
8. Short Haircut for Curly Hair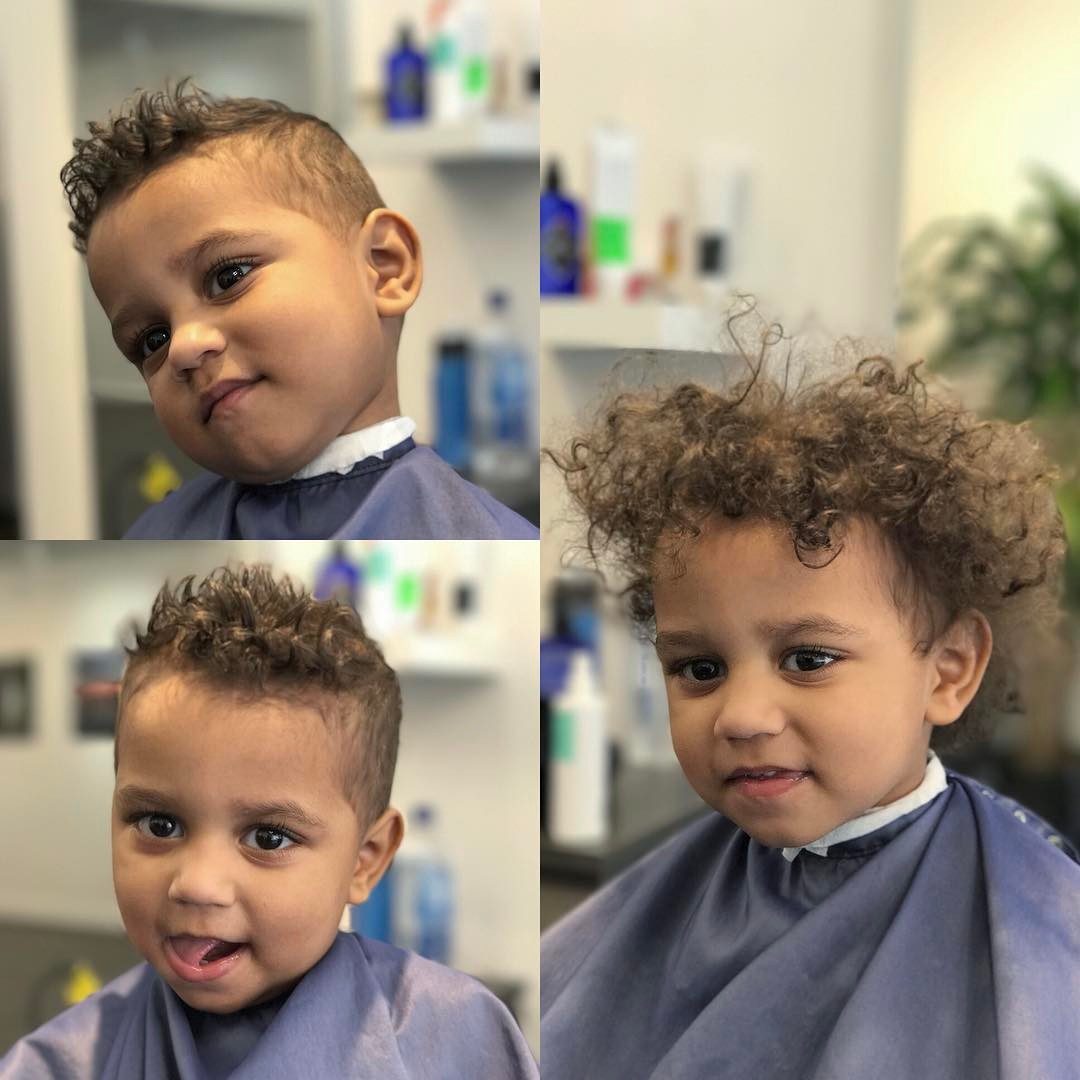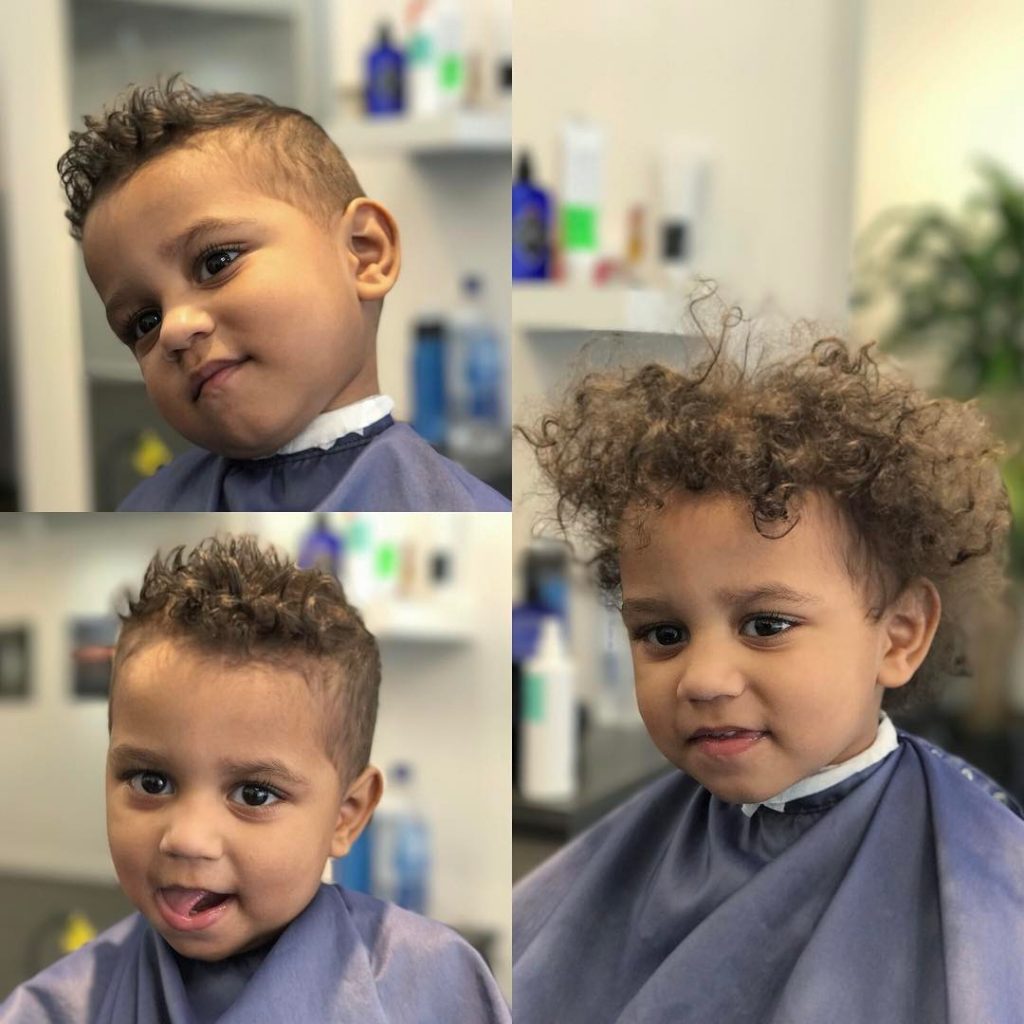 Curly baby hair has a unique texture and shape that would be shame to buzz right off. This cool cut keeps some of that natural curl while eliminating tangles and tears.
9. Short Fade Haircut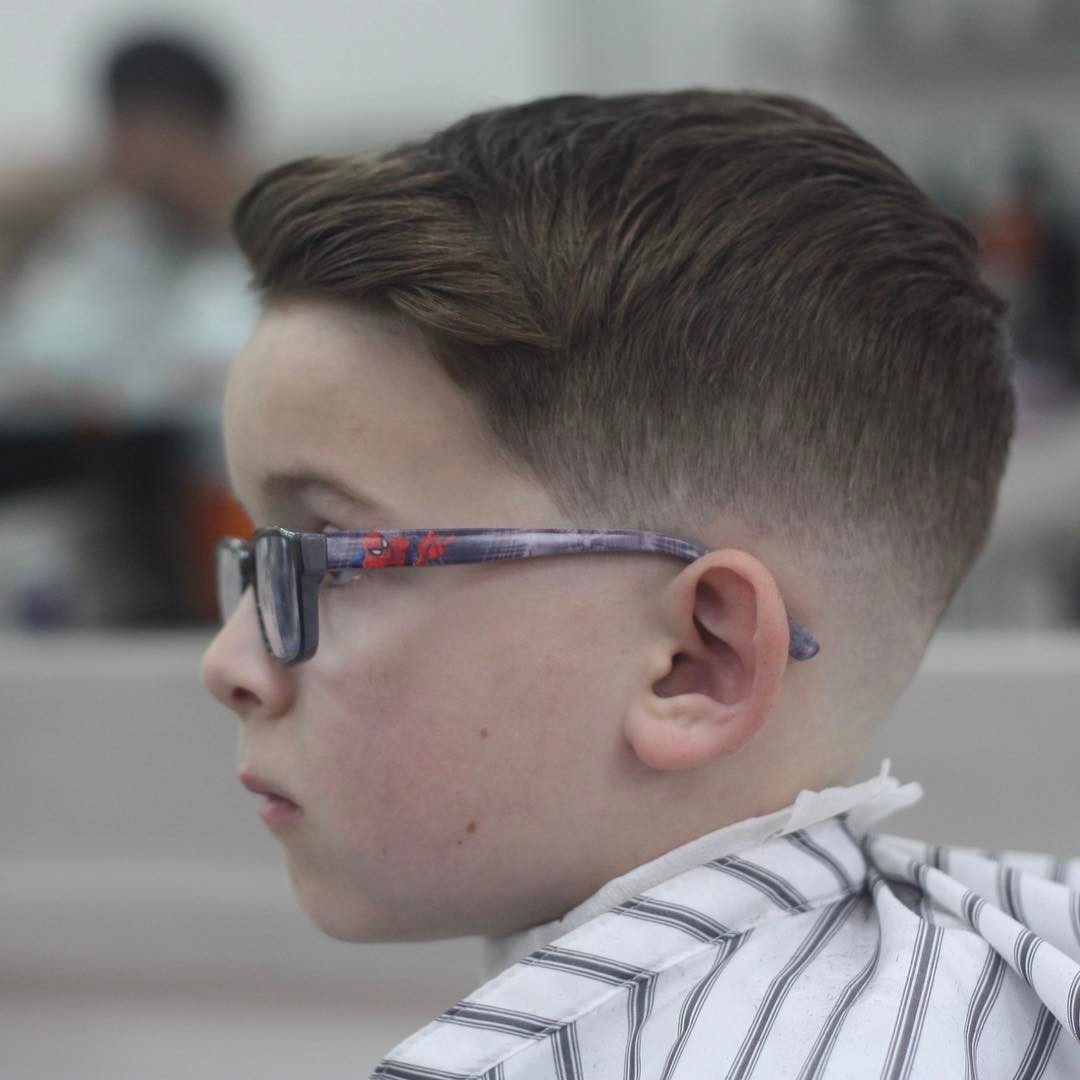 If your toddler can deal with the noise and vibration of clippers, faded sides look great while fresh and growing in.
10. Classic Toddler Boy Haircut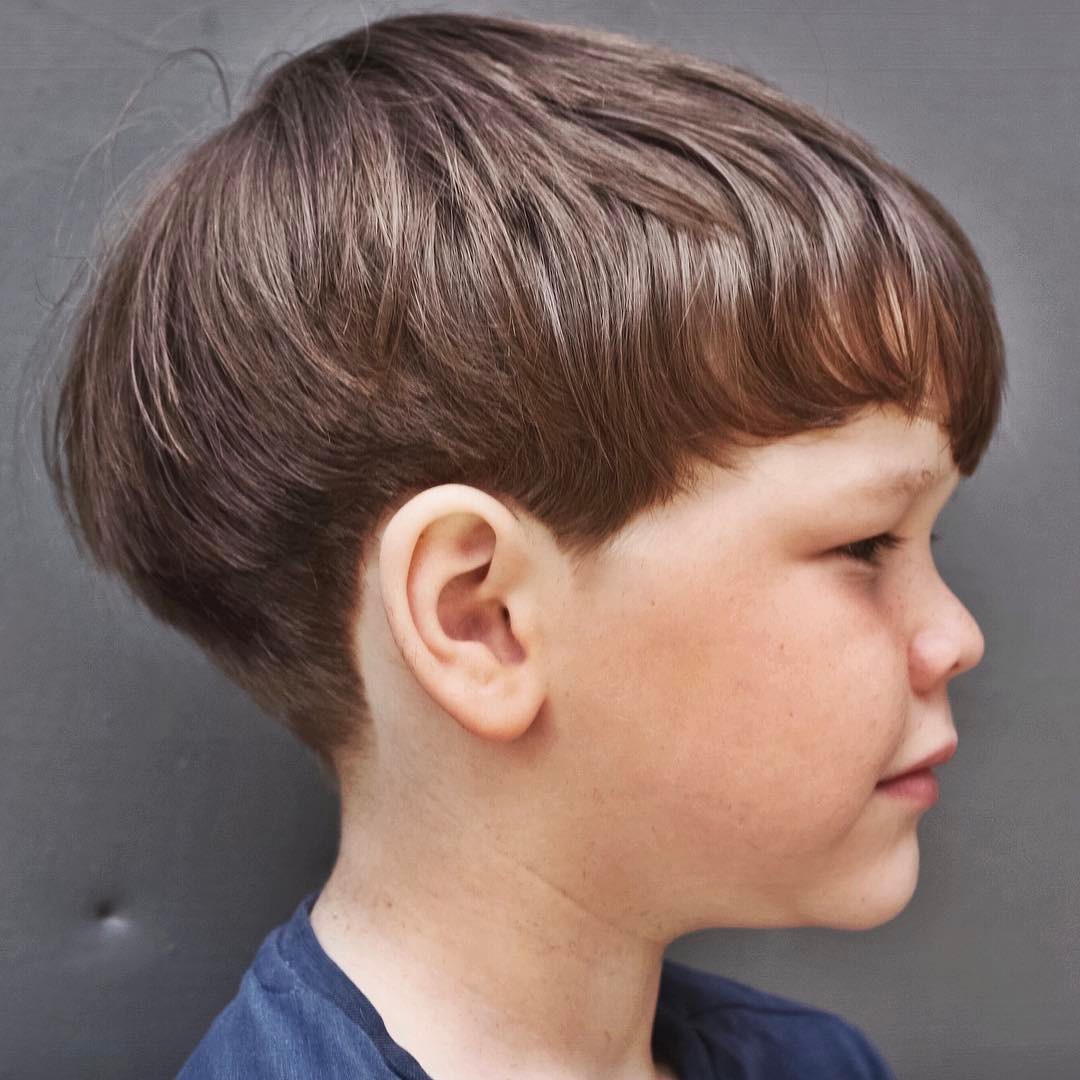 This hairstyle combines elements of the bowl and mushroom cuts but with modern shaping and structure.
11. Toddler Haircut with Bangs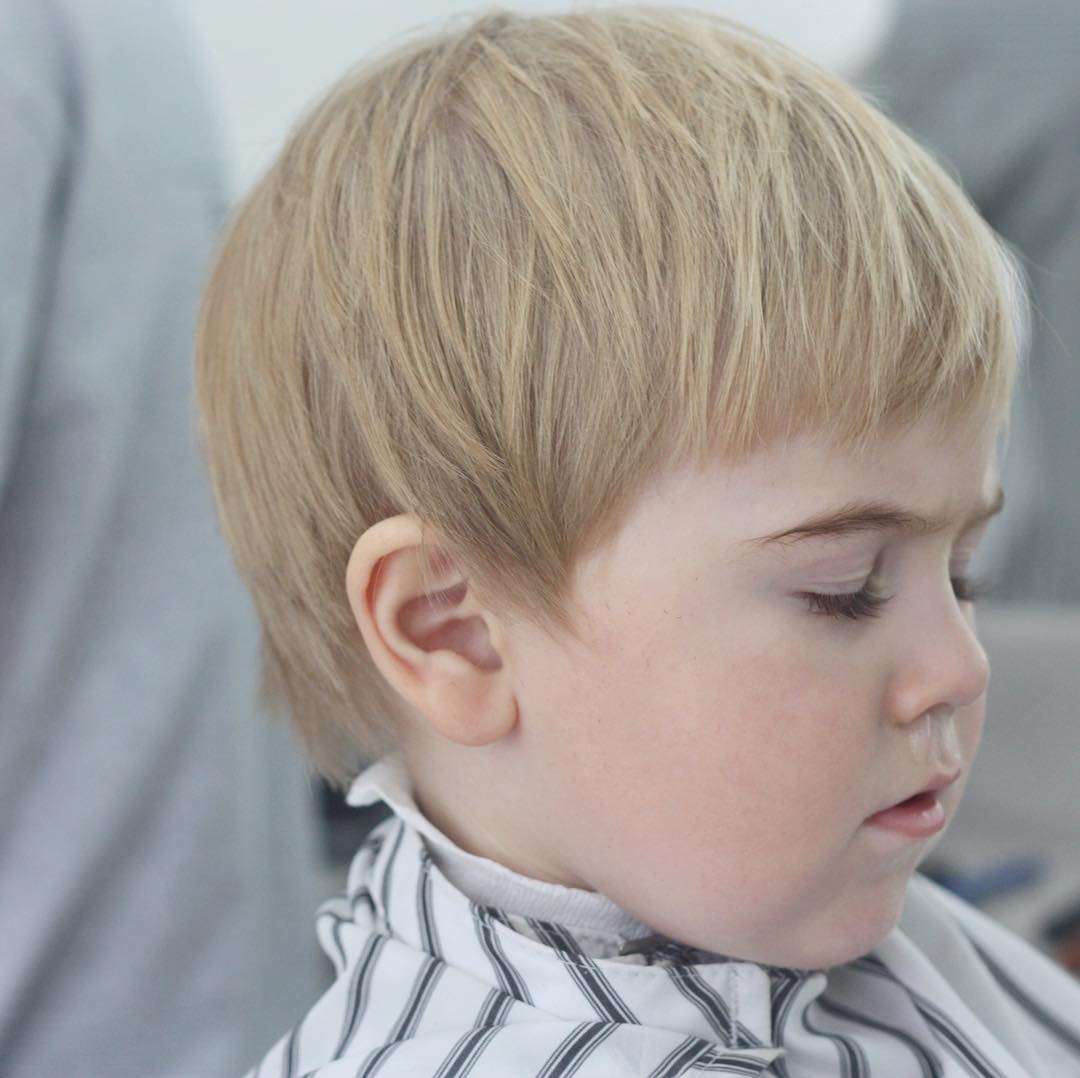 Longer haircuts for toddler boys highlight youthful features. With lots of layering this cut keeps is a lightweight way to wear full fringe.
12. Mod Haircut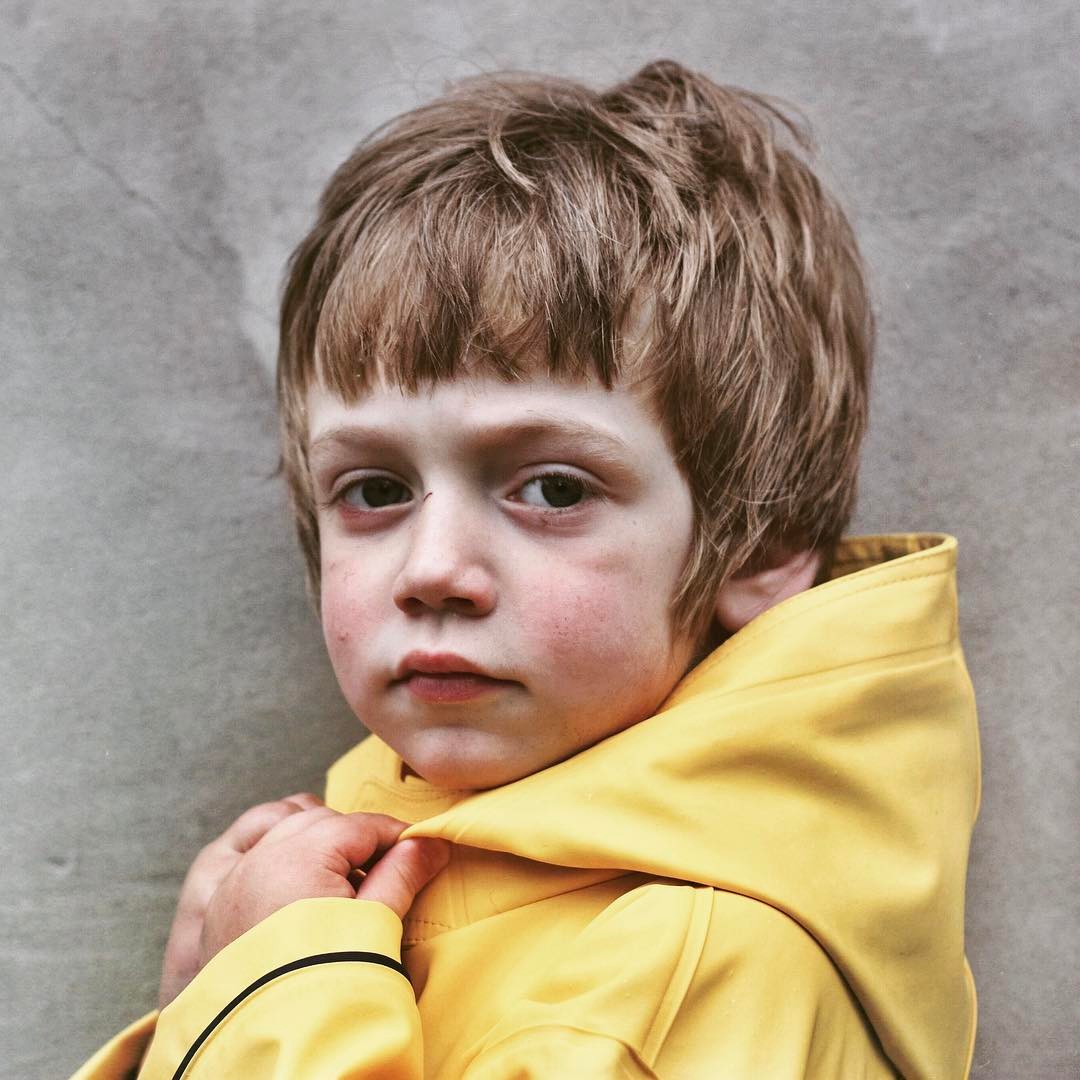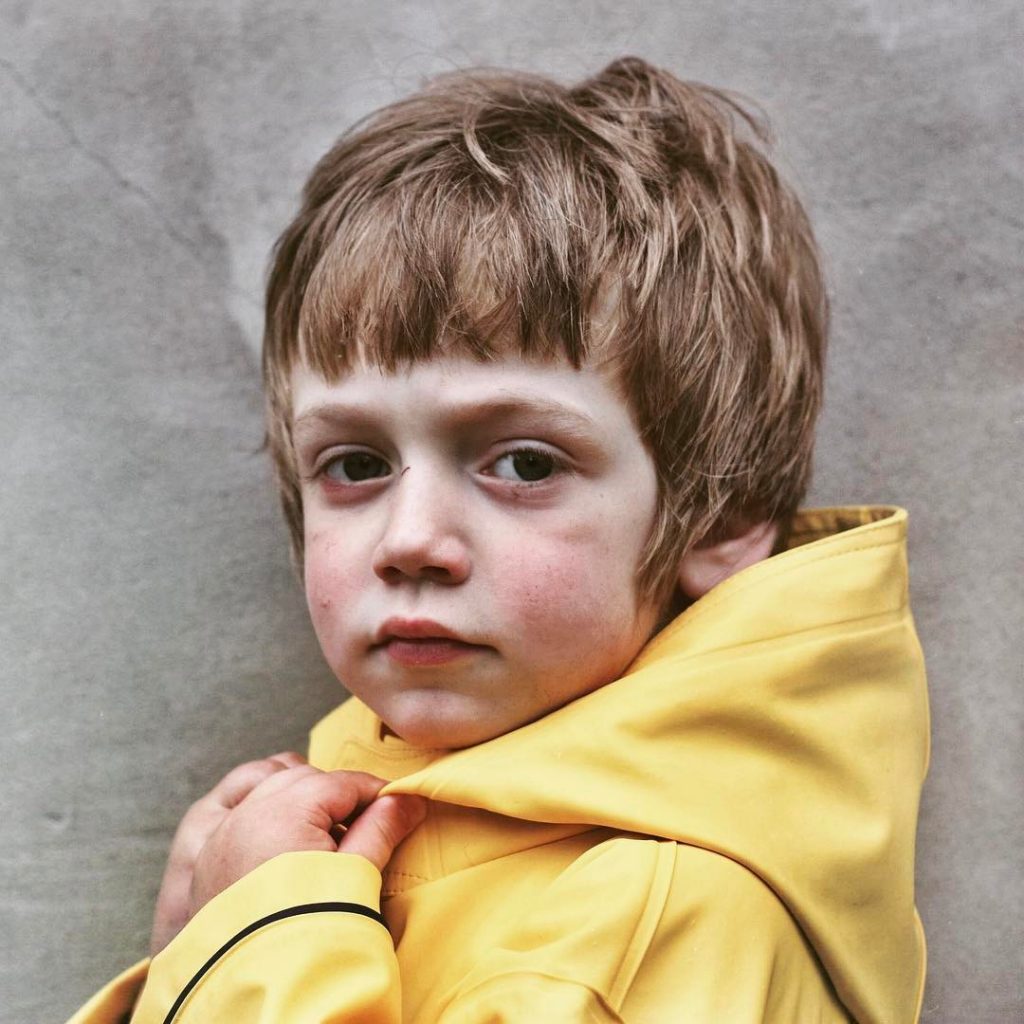 Toddler boys with really thick hair can wear creative haircuts with shape and structure. This mod cut is so cool with side burns and hair that covers the ears is undeniably cool.
13. Burst Fade Mohawk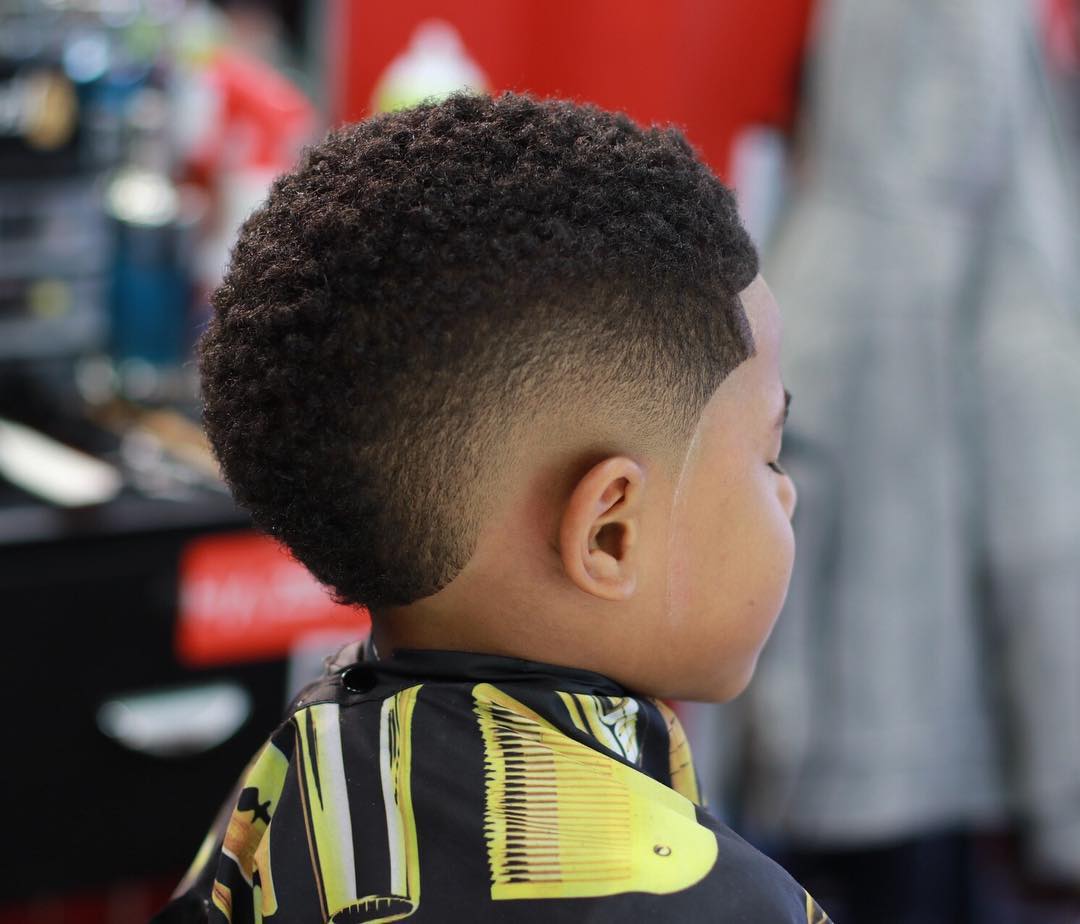 Somehow kids look even cooler than adults in grown up haircuts. This mohawk haircut is no exception.
14. Side Part + Spikes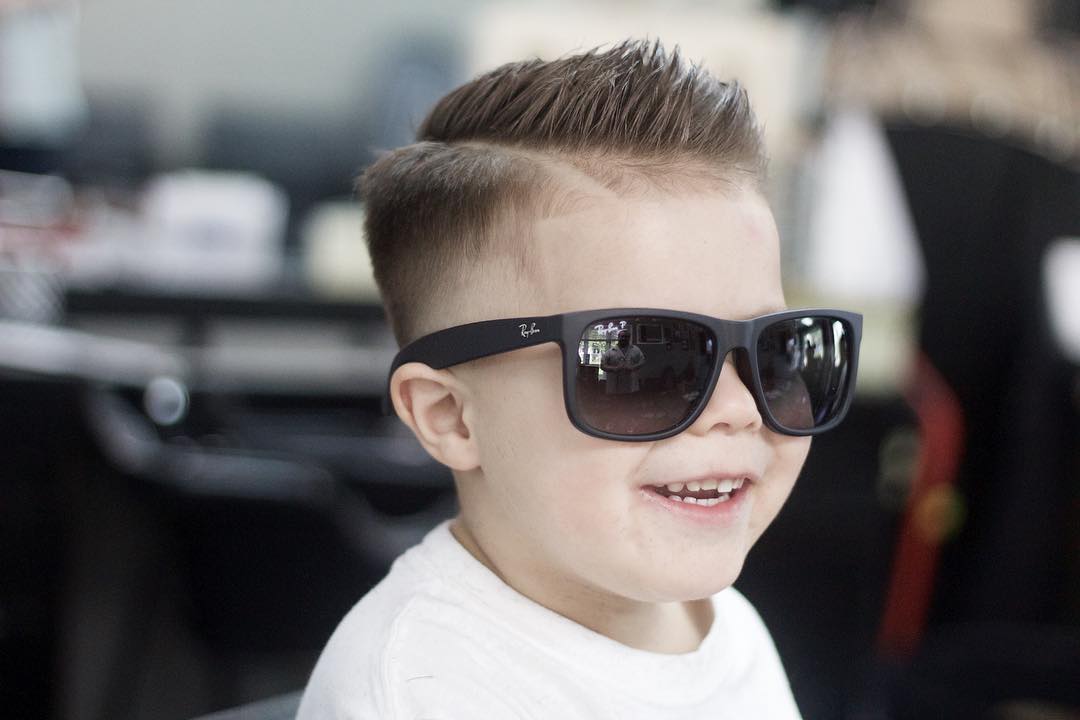 His future is so bright, he has to wear shades.
15. High Fade + Sponge Curls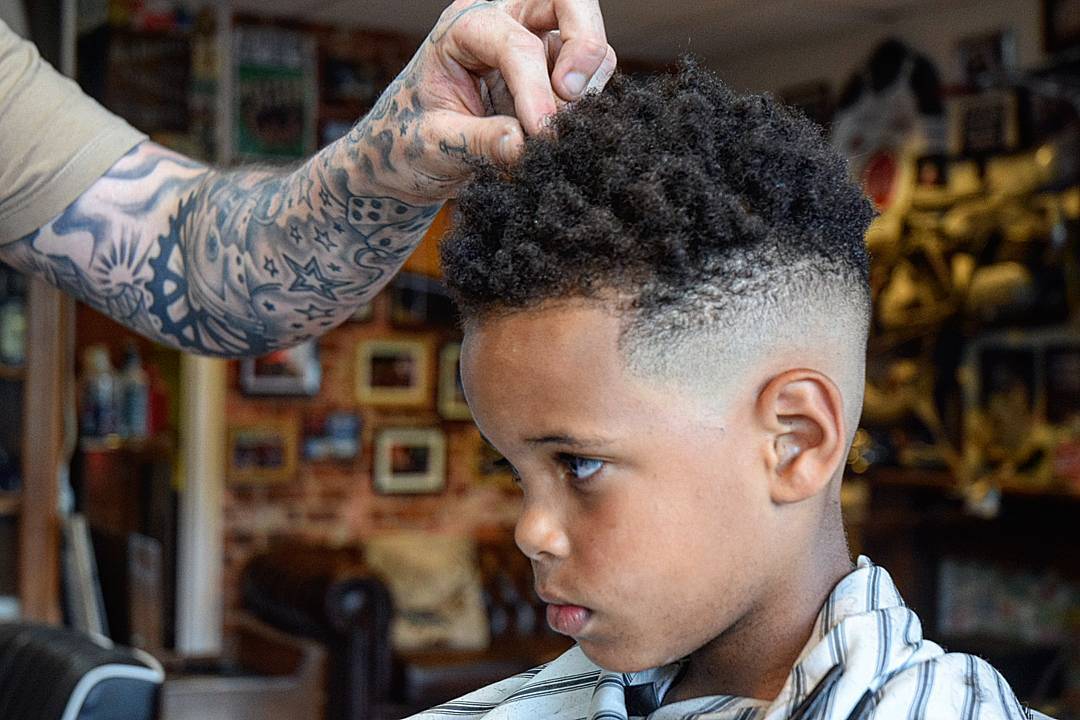 Short sides and long on top haircuts work well for all ages because they are easy to maintain while leaving plenty of hair to work with.
16. Short Toddler Boy Haircuts – Half Moon Part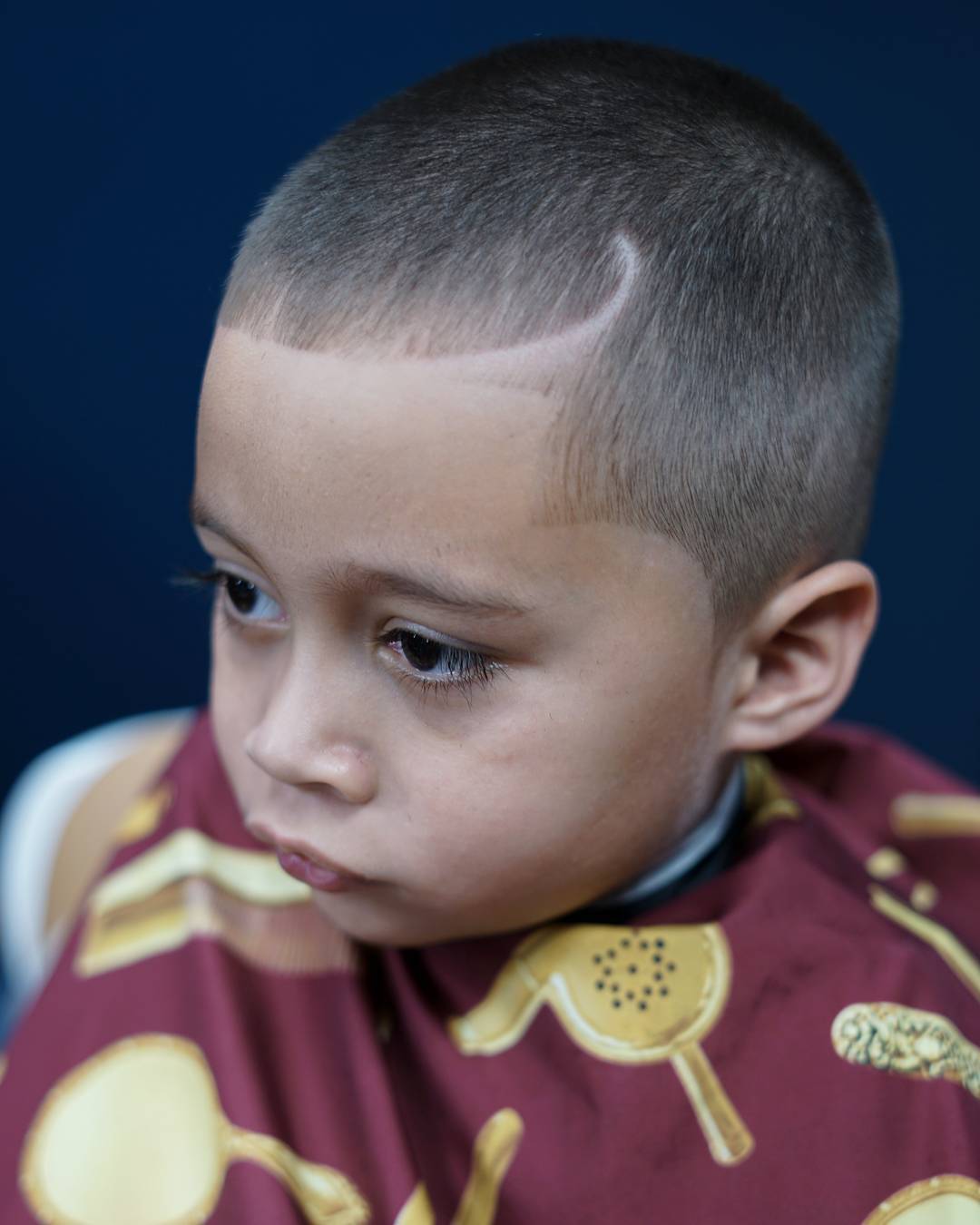 For a no maintenance cut with plenty of style, add a half moon part to a buzz cut.
17. Shaved Sides + Long Top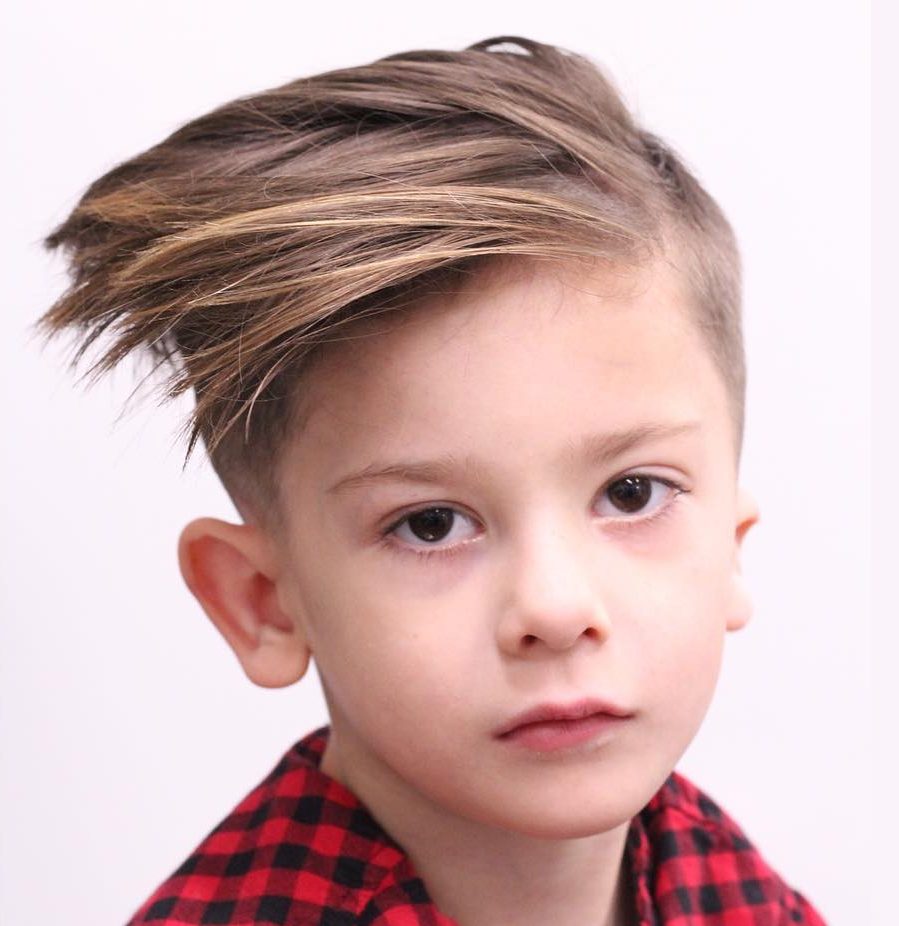 Boys haircuts with shaved sides and long hair on top look cool with styling or worn loose. Try it with spikes, slicked back, up in a mohawk or in a comb over.
18. Stylish Haircuts for Toddler Boys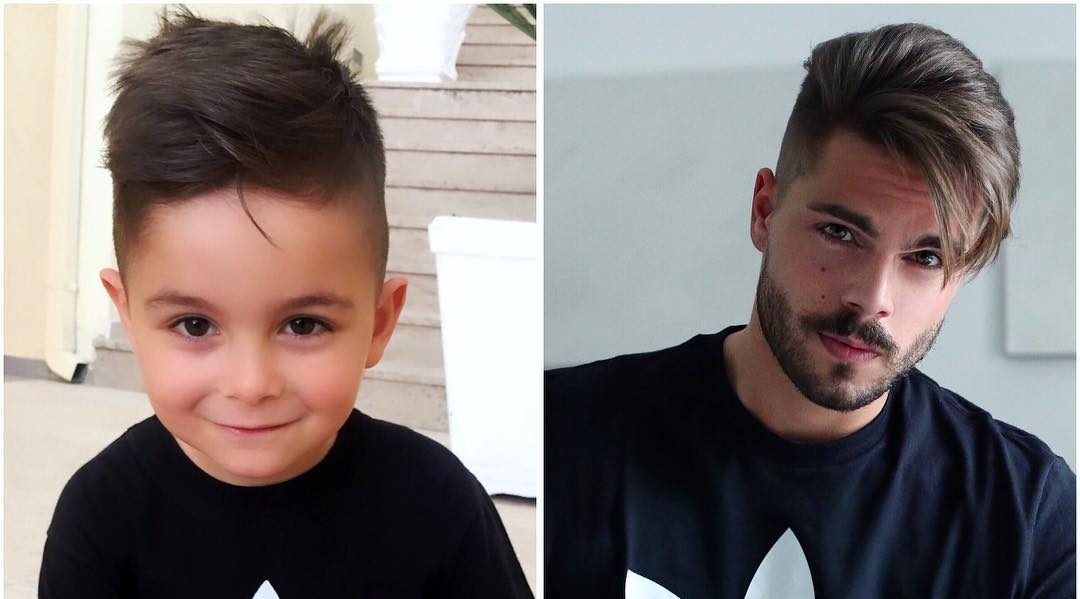 Some hairstyles look great at every age.
This post may contain affiliate links. Please read our disclosure for more info.